Copyright & Credits
Acknowledgements
From the Author
Many people have been instrumental in the writing of this publication. I would like to thank Kiki and Ian Delaney, the Title Sponsors of this book. My gratitude as well to the anonymous donor who made the print edition of this publication possible. I acknowledge the professionalism of the entire team at the Art Canada Institute, especially Sara Angel, Jocelyn Anderson, Michael Rattray, Cy Strom, Simone Wharton, Stephanie Burdzy, and Emma Doubt, and thank them for the opportunity to share the pivotal work of Annie Pootoogook with a broader public. I thank York University's Visual Art & Art History Department and my doctorate advisers Dr. Anna Hudson, Dr. Sarah Parsons, and Dr. Gerald McMaster, who are critical to this presentation. Special thanks to Patricia Feheley and Elyse Jacobson at Feheley Fine Arts for their knowledge, assistance, and encouragement. The people at Dorset Fine Arts have been an invaluable resource as well as my colleagues at the West Baffin Eskimo Co-operative in Kinngait. I respect my many colleagues at the McMichael Canadian Art Collection, the Art Gallery of Ontario, the Art Museum at the University of Toronto, and The Power Plant Contemporary Art Gallery, who have offered me many opportunities to present the work of Inuit artists within their galleries. Most importantly I acknowledge, with joy and sadness, Annie Pootoogook, for her bravery and vision. Artists are the core, the reason, and the joy of all curatorial work.
From the Art Canada Institute
The Art Canada Institute gratefully acknowledges the generosity of Kiki and Ian Delaney, the Title Sponsors of this book. The ACI wishes to thank for their support and assistance the Art Gallery of Nova Scotia (Shannon L. Parker); Art Gallery of Ontario (Tracy Mallon-Jensen); Canadian Art (Joy Xiang); Carleton Art Gallery (Sandra Dyck, Patrick Lacasse); Confederation Centre Art Gallery (Kathleen Mackinnon); Documenta Media Archive (Michael Gärtner); Dorset Fine Arts (Paige Connell, David Hannan); Feheley Fine Arts (Patricia Feheley, Elyse Jacobson); Goose Lane Publishing; the Illingworth Kerr Gallery (Cassandra Paul); Inuit Art Foundation; King Galleries (Charles S. King); Marion Scott Gallery (Charles Bateman); the McMichael Canadian Art Collection (Jacqui Usiskin); Montreal Museum of Fine Arts (Claudine Nicol, Marie-Claude Saia); National Gallery of Canada (Raven Amiro); Pierre-François Ouellette art contemporain (Pierre-François Ouellette); The Power Plant Contemporary Art Gallery (Jaime Eisen); William Grant & Sons Distillers Ltd (Andy Fairgrieve); and Nancy Campbell, Baljit and Roshi Chadha, Marcia Connolly, David Craig, Rob Craigie and Stephanie Comer, Paul and Mary Desmarais, Gary Evans, Rafael Goldchain, Edward J. Guarino, Katherine Knight, Tessa Macintosh, Jennifer Nicoll, John Paul, John and Joyce Price, William Ritchie, Reid Shier and Zoe Lasham, and Jay Smith and Laura Rapp. The ACI recognizes the additional private collectors who have given permission for their works to be published in this edition.
The ACI gratefully acknowledges the other sponsors of the 2019–2020 Canadian Online Art Book Project: Anonymous, Alexandra Bennett in memory of Jalynn Bennett, Cowley Abbott, The Jay and Barbara Hennick Family Foundation, The Sabourin Family Foundation, Scotiabank, and Bruce V. Walter.
We also sincerely thank the Founding Sponsor for the Art Canada Institute: BMO Financial Group; and the Art Canada Institute Patrons: Anonymous, Marilyn and Charlie Baillie, Christopher Bredt and Jamie Cameron, Butterfield Family Foundation,* David and Vivian Campbell,* Connor, Clark & Lunn Foundation, Albert E. Cummings,* The Fleck Family,* Roger and Kevin Garland,* Glorious and Free Foundation,* The Scott Griffin Foundation,* Jane Huh,* Lawson Hunter, Gershon Iskowitz Foundation,* Alan and Patricia Koval Foundation, Phil Lind,* Nancy McCain and Bill Morneau,* John O'Brian, Judith and Wilson Rodger, Gerald Sheff and Shanitha Kachan,* Stephen Smart,* Nalini and Tim Stewart,* Noreen Taylor, Tina Tehranchian, and Robin and David Young.*

We thank our Lead Benefactors: Alexandra Baillie, Alexandra Bennett and the Jalynn Bennett Family Foundation,* Grant and Alice Burton, Kiki and Ian Delaney,* Jon S. and Lyne Dellandrea,* K. James Harrison, Michelle Koerner and Kevin Doyle,* Sarah and Tom Milroy,* Partners in Art,* Sandra L. Simpson,* Pam and Michael Stein,* and Sara and Michael Angel.*

*Indicates a Founding Patron of the Art Canada Institute
---
IMAGE SOURCES
Every effort has been made to secure permissions for all copyrighted material. The Art Canada Institute will gladly correct any errors or omissions.
---
Credit for Cover Image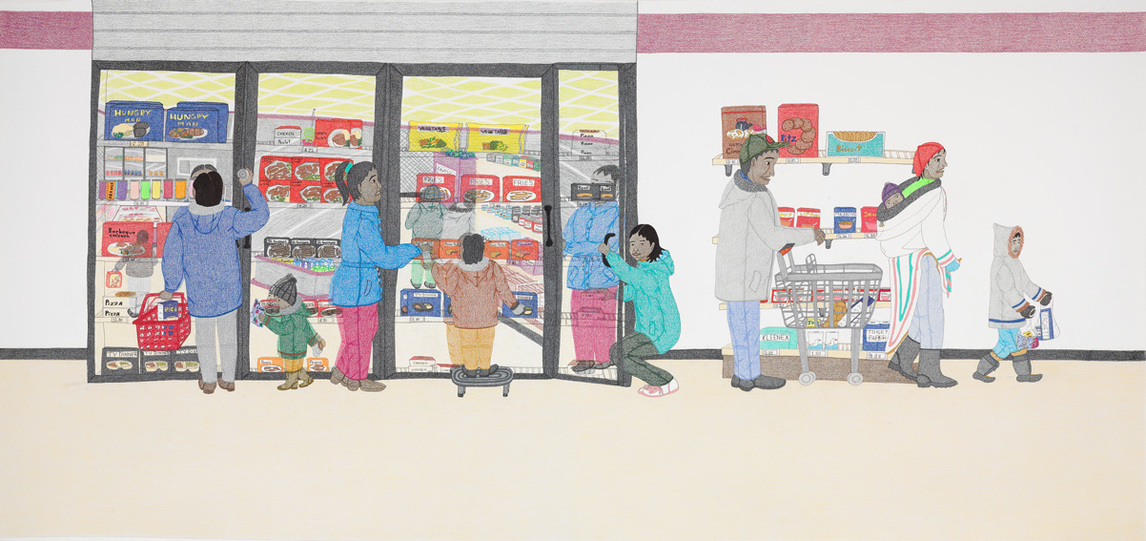 ---
Credits for Banner Images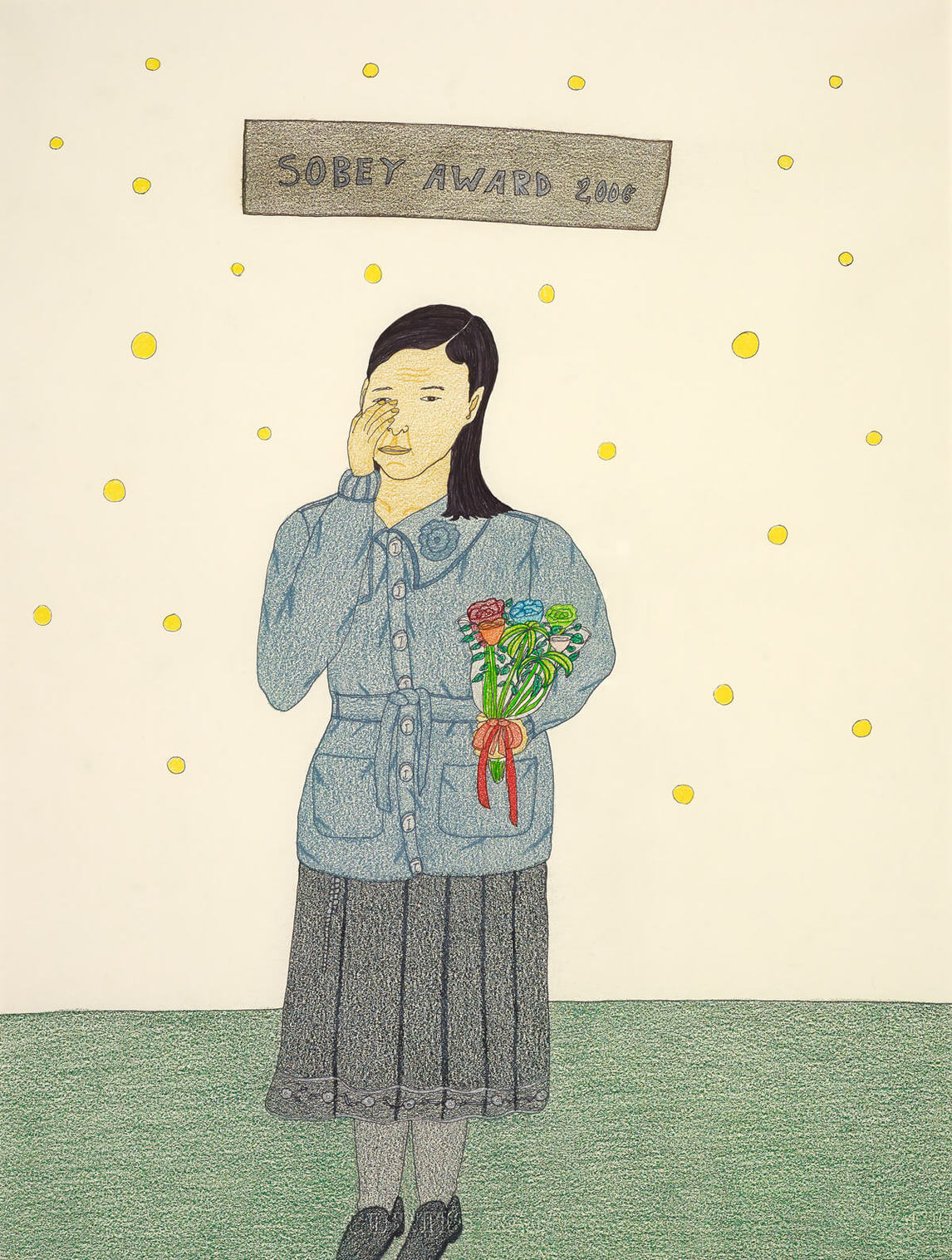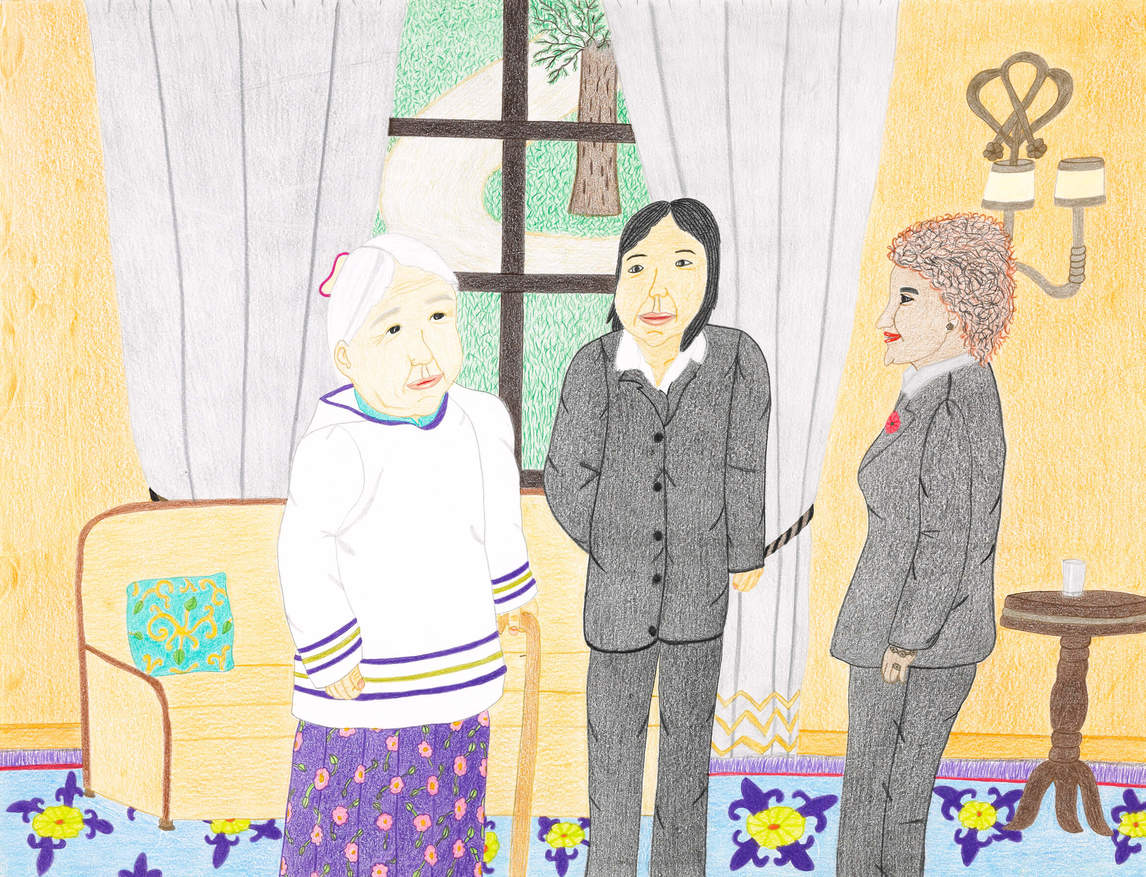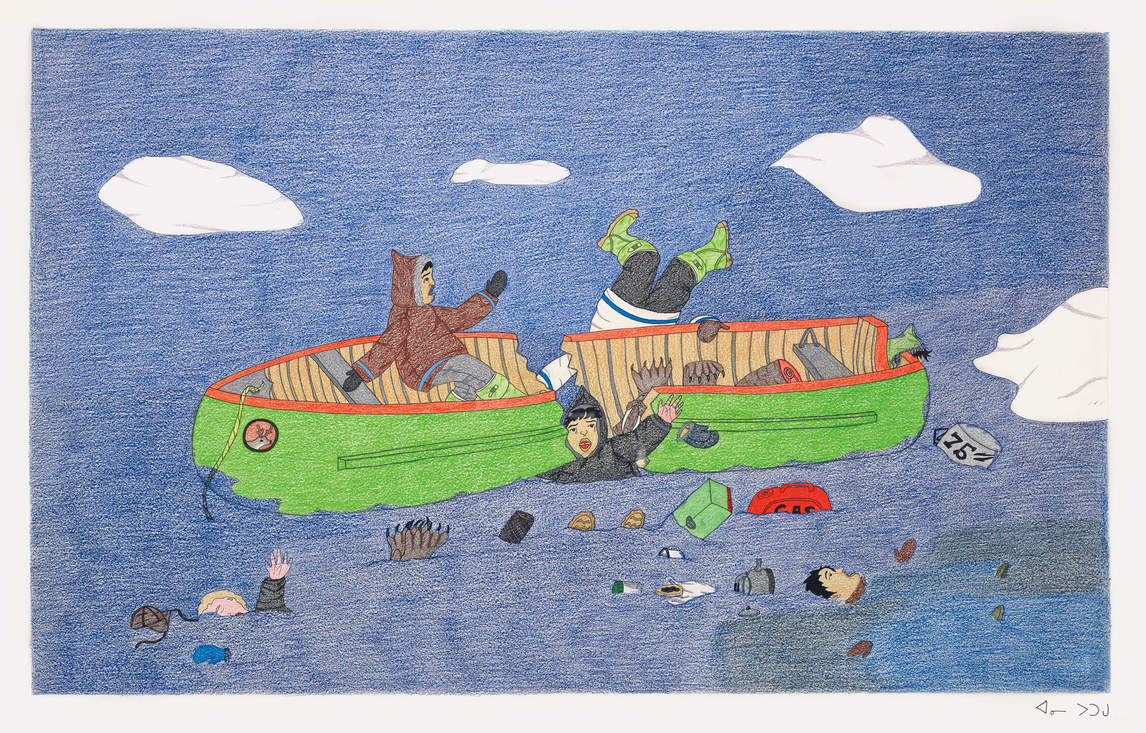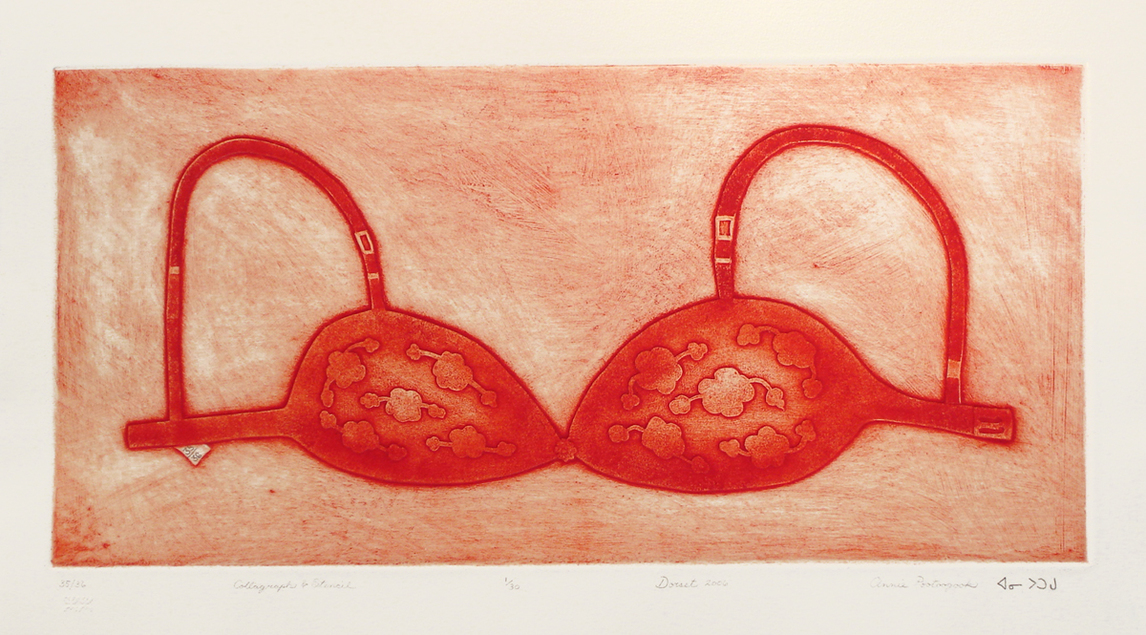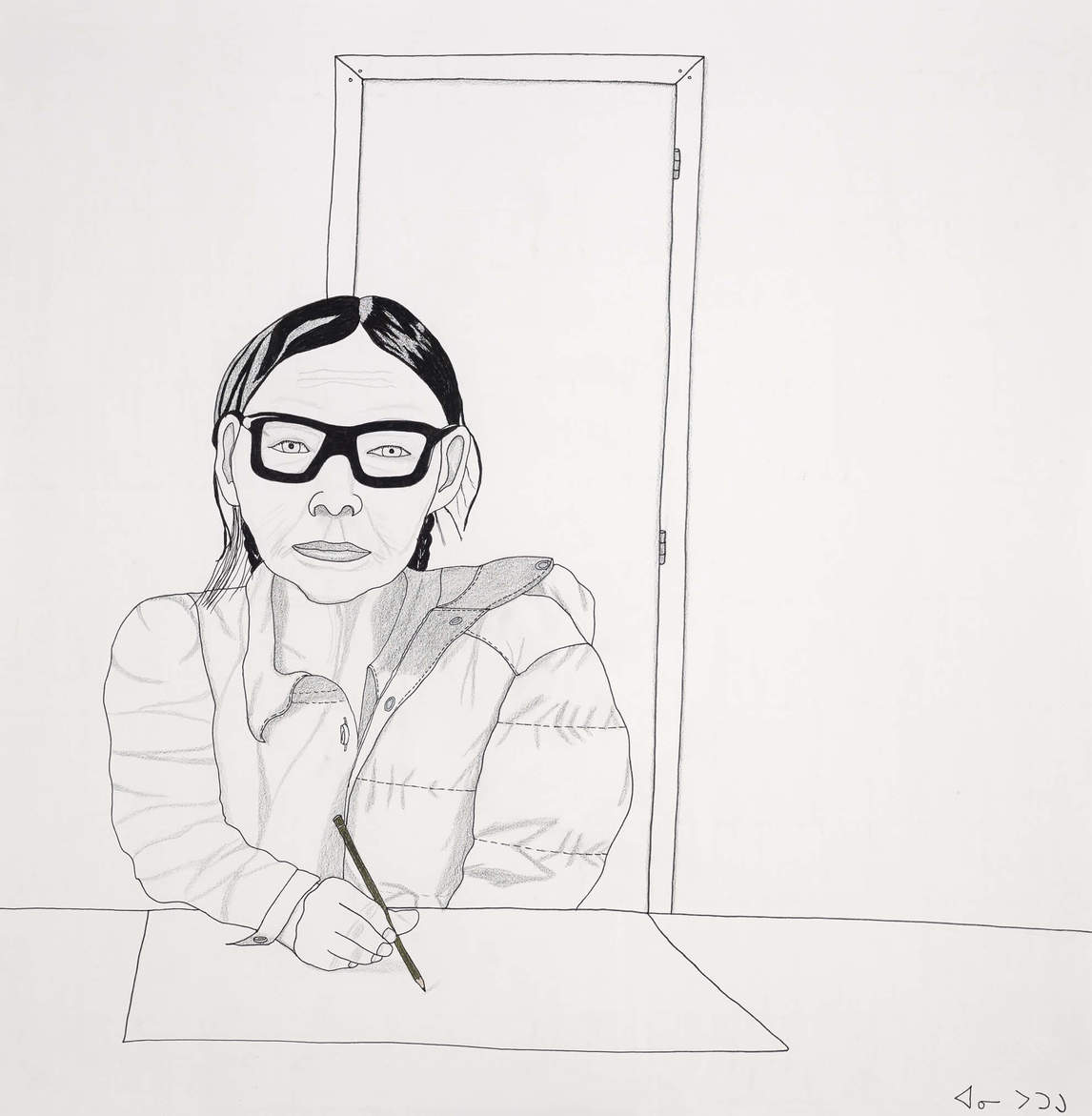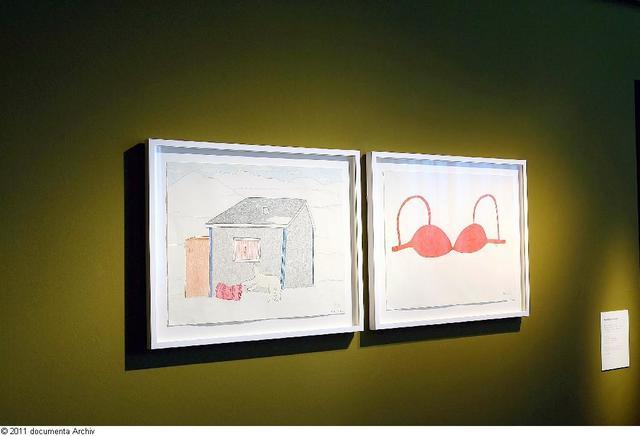 ---
Credits for Works by Annie Pootoogook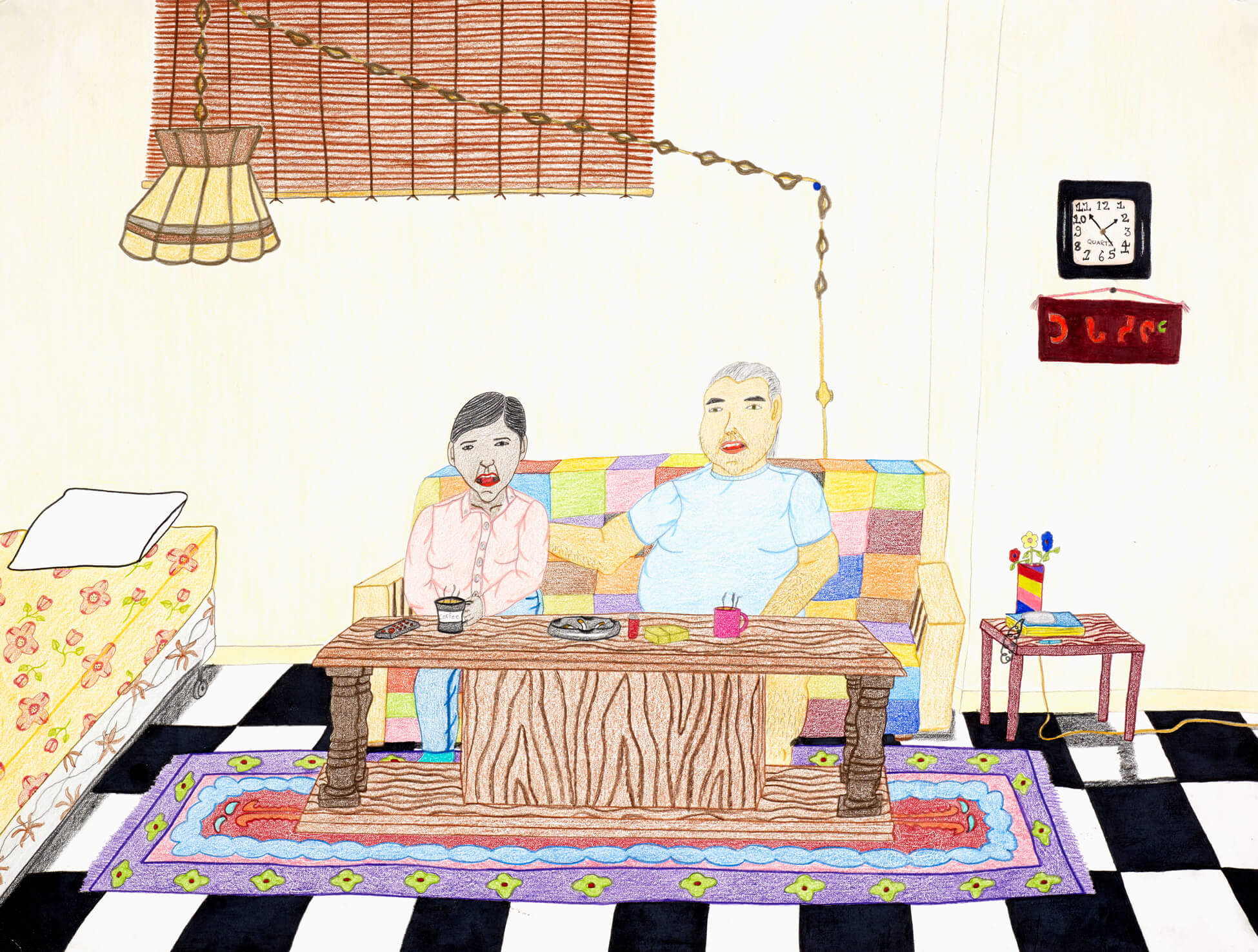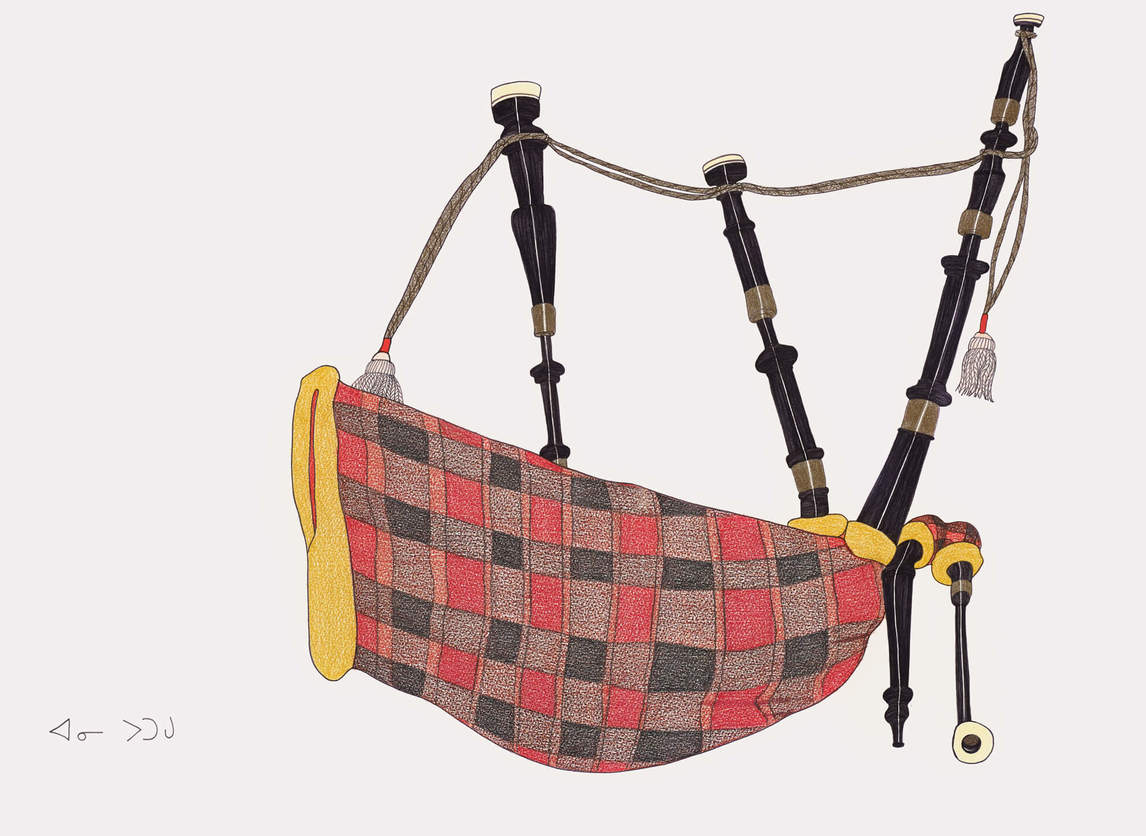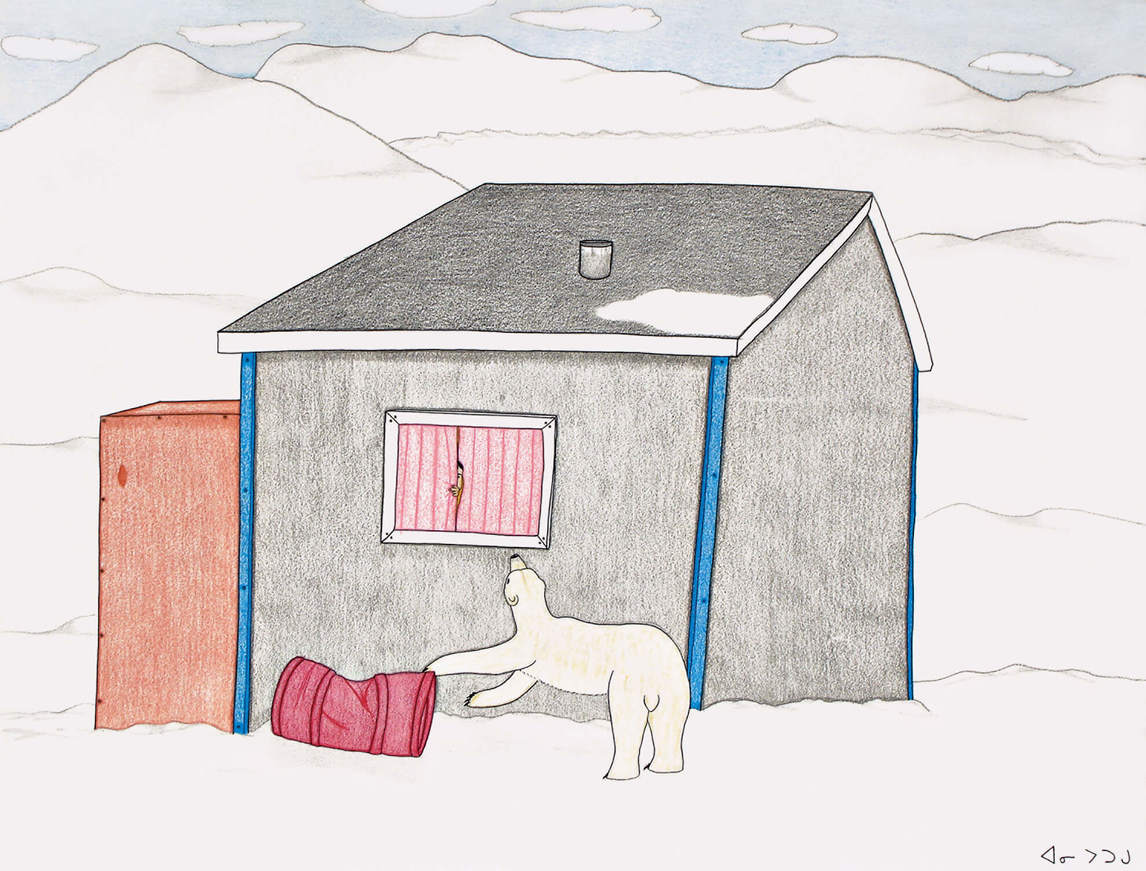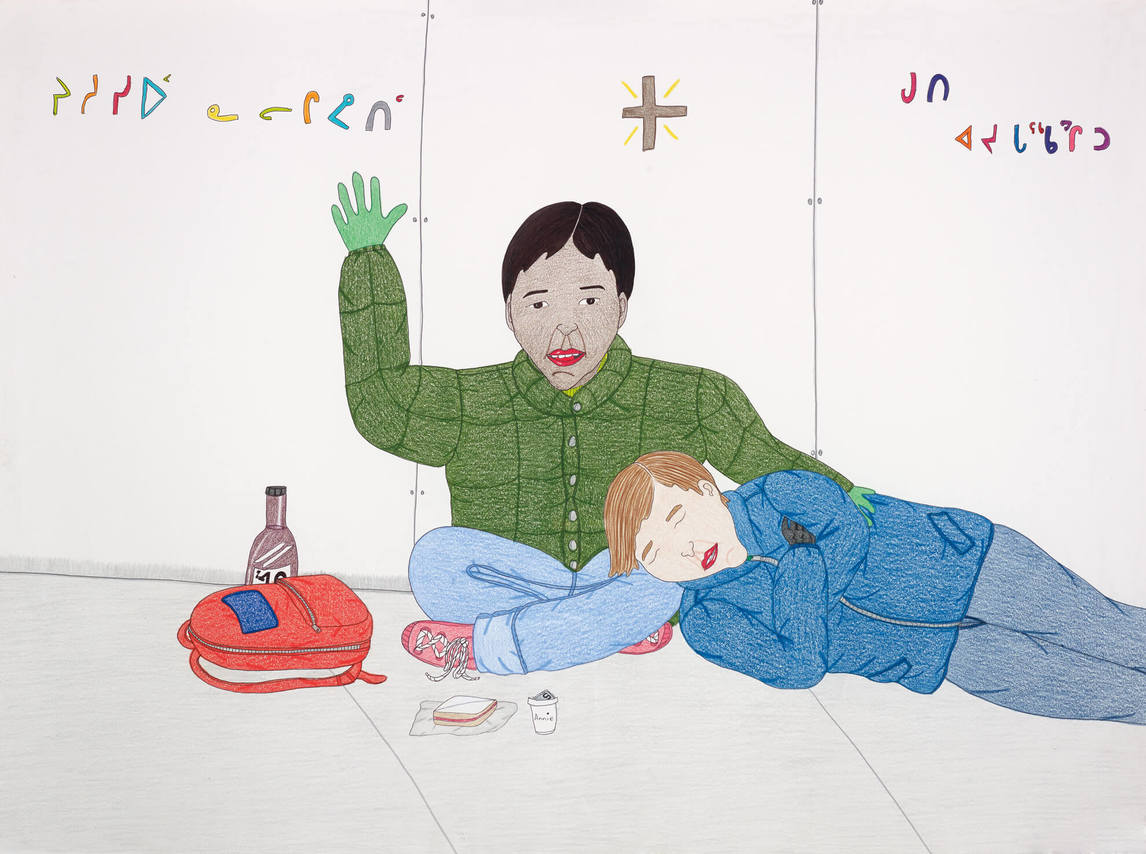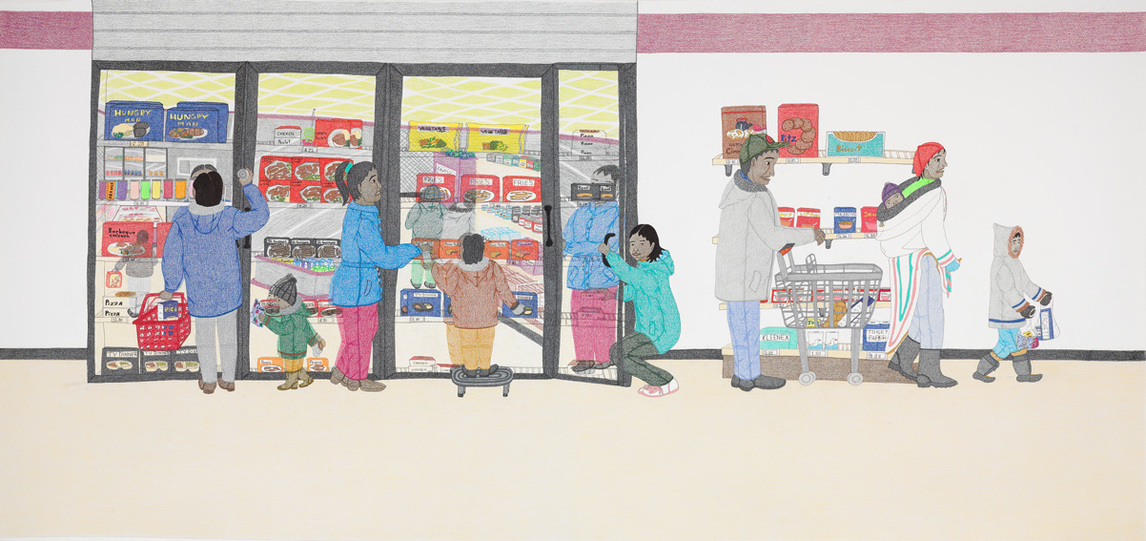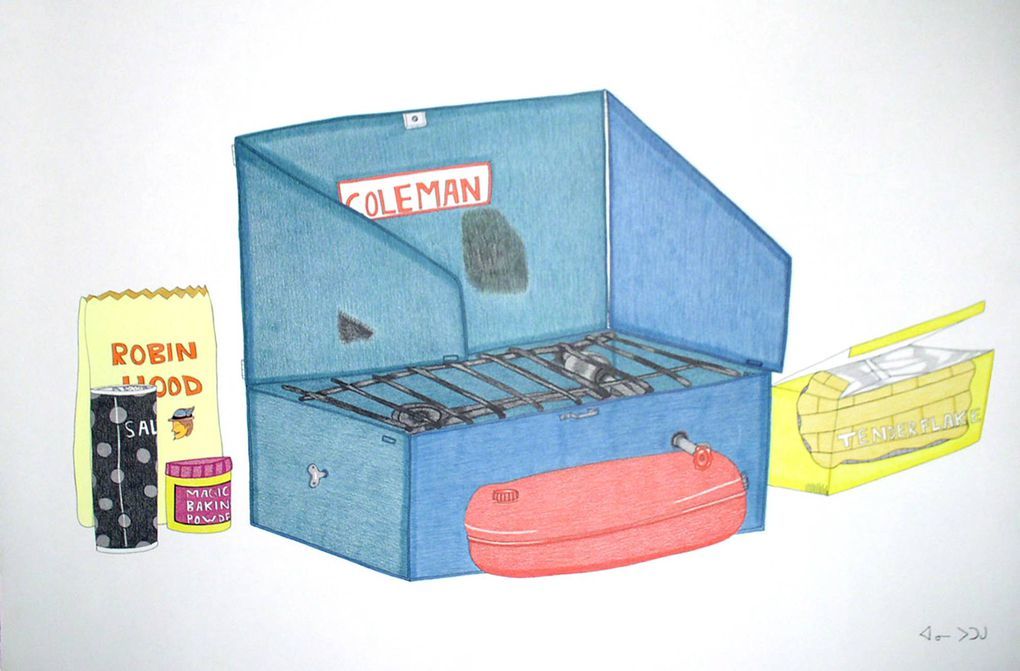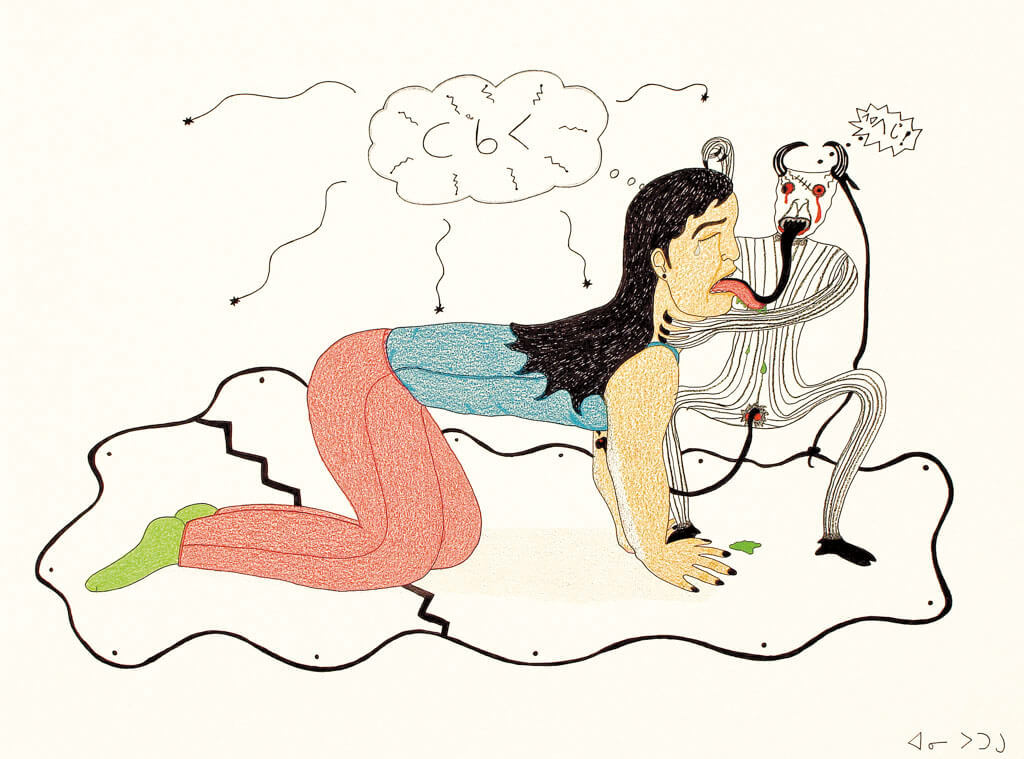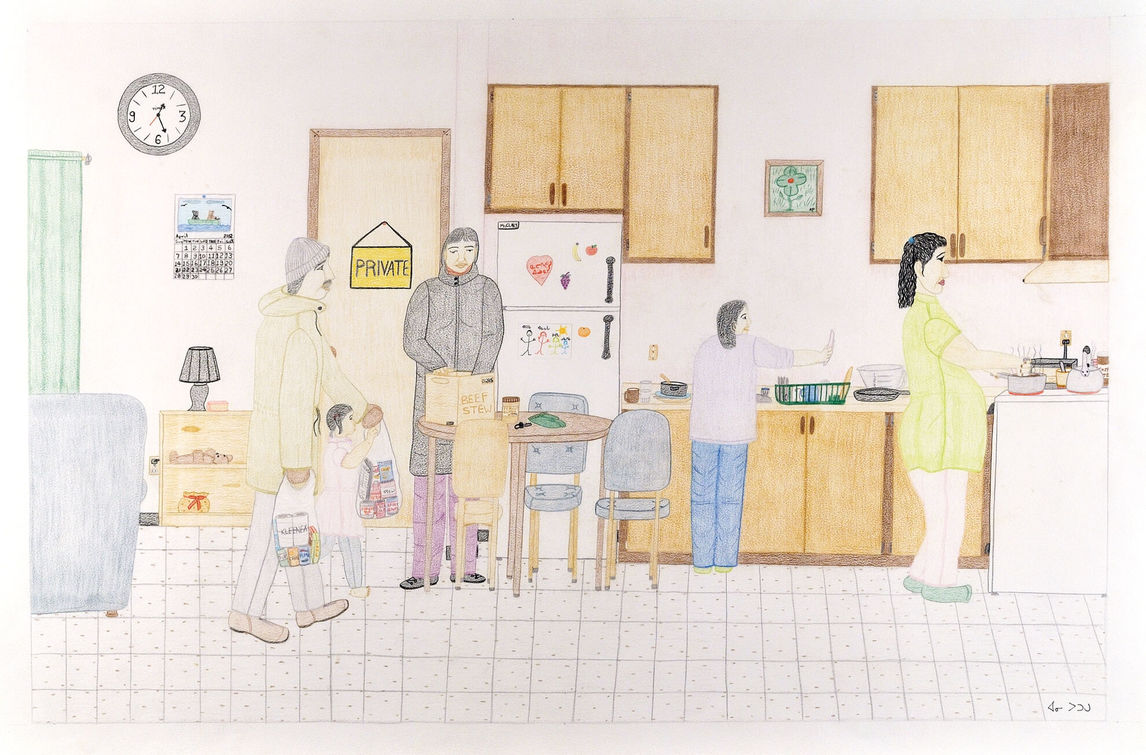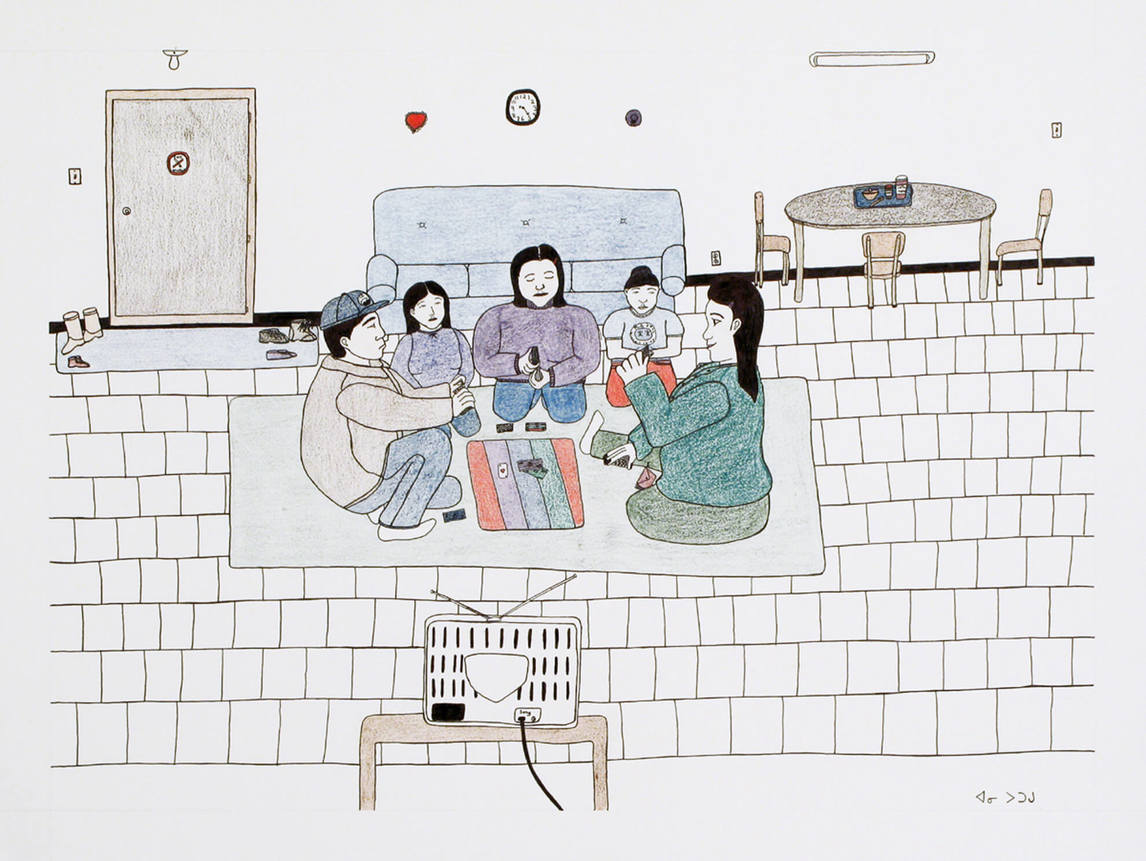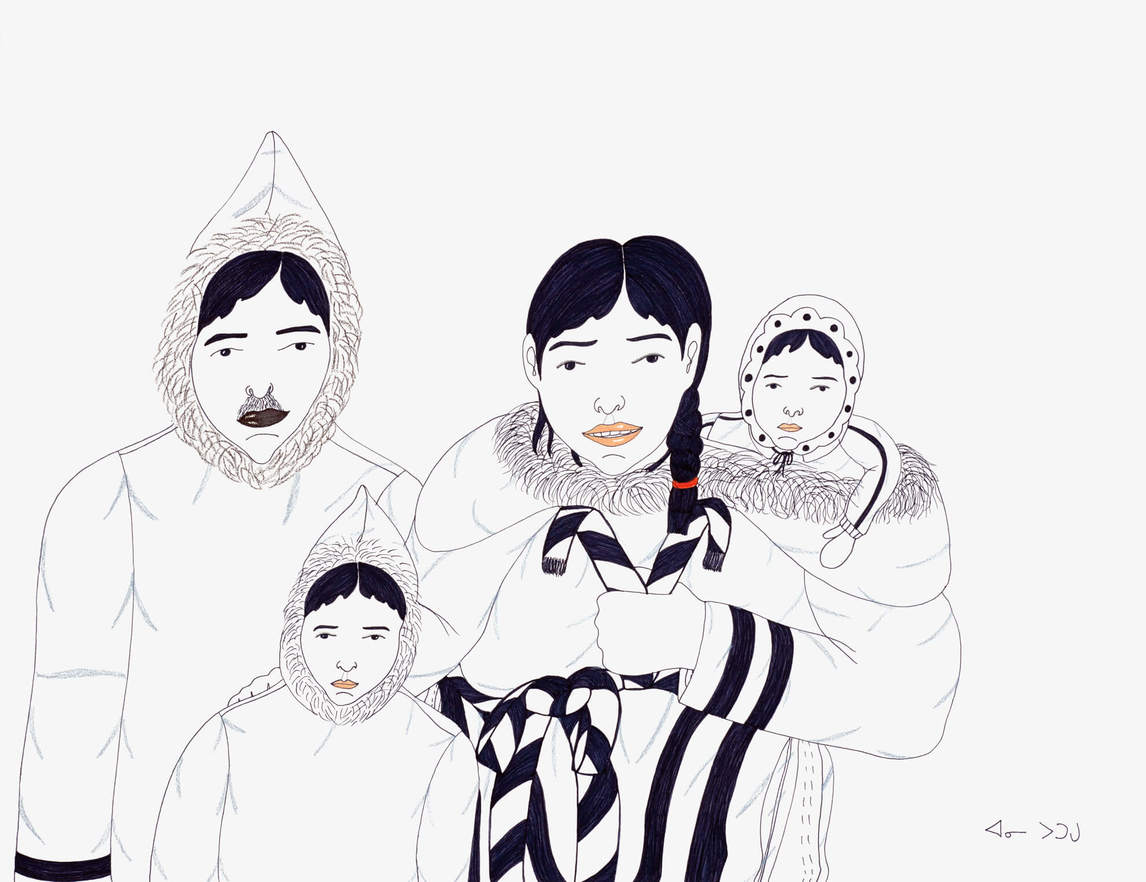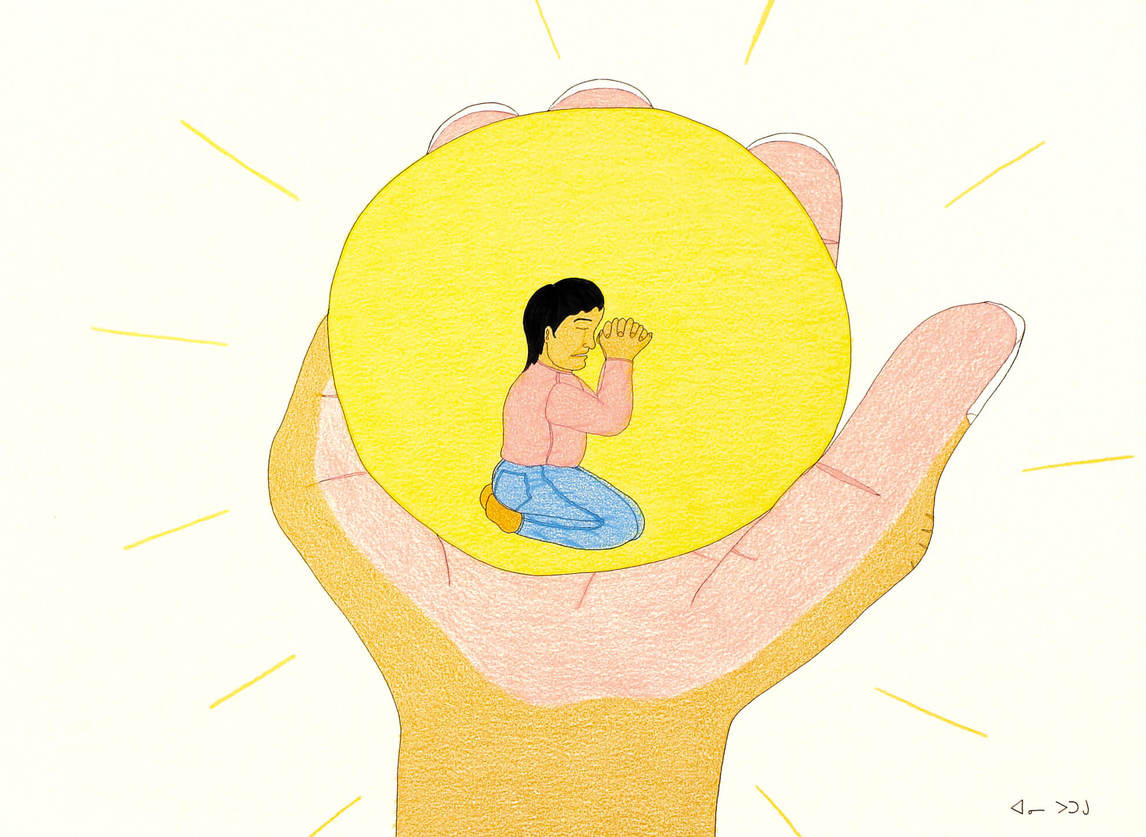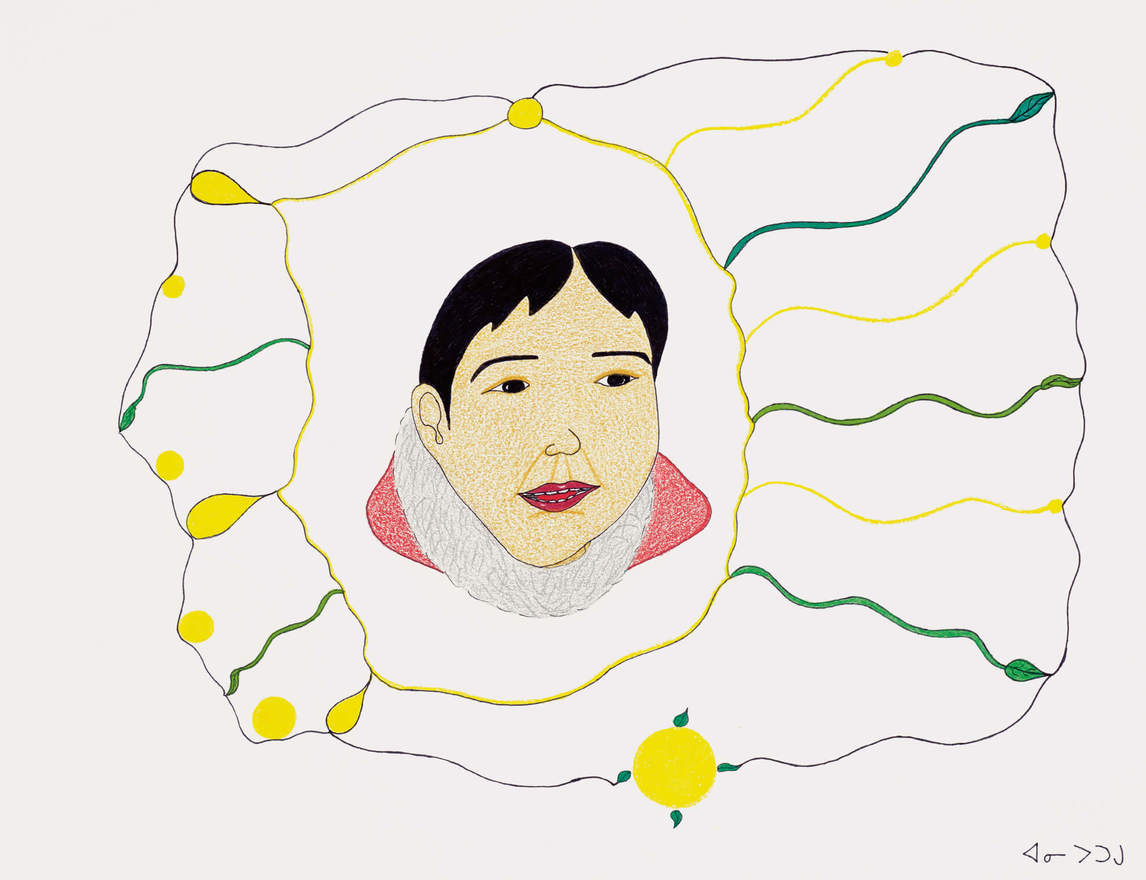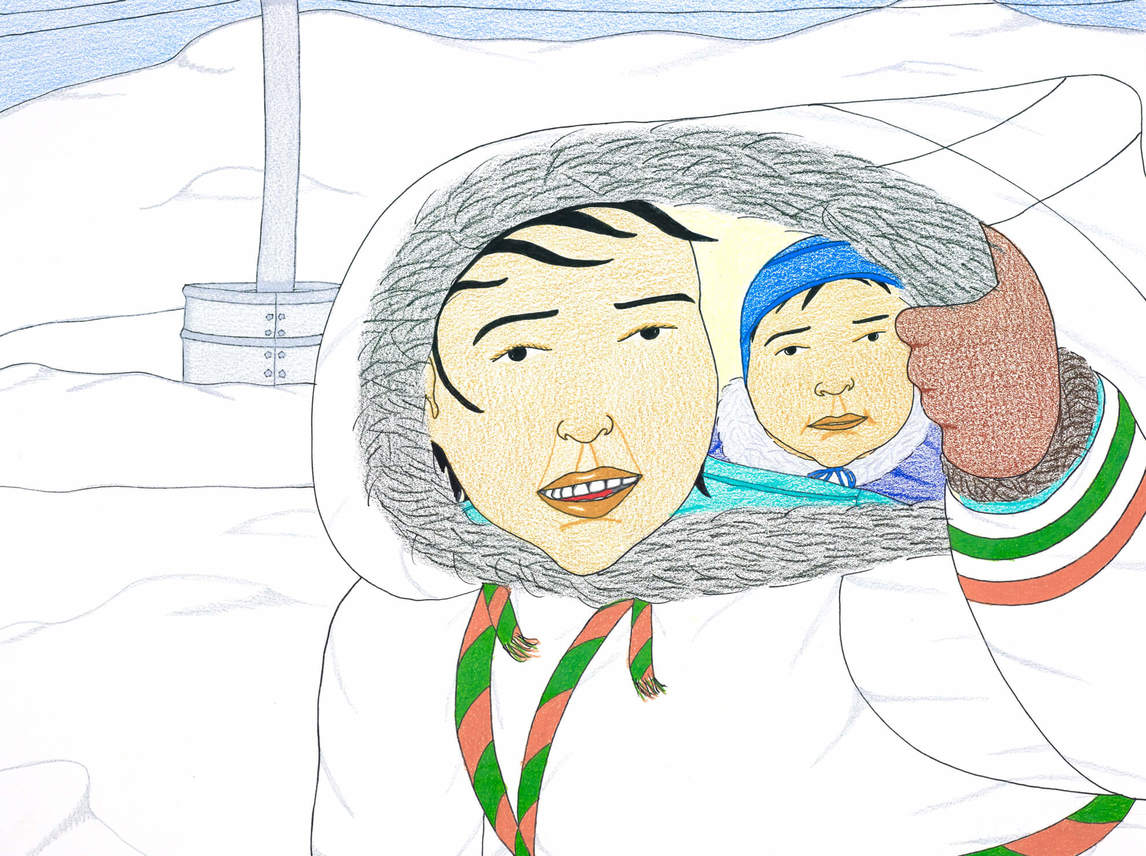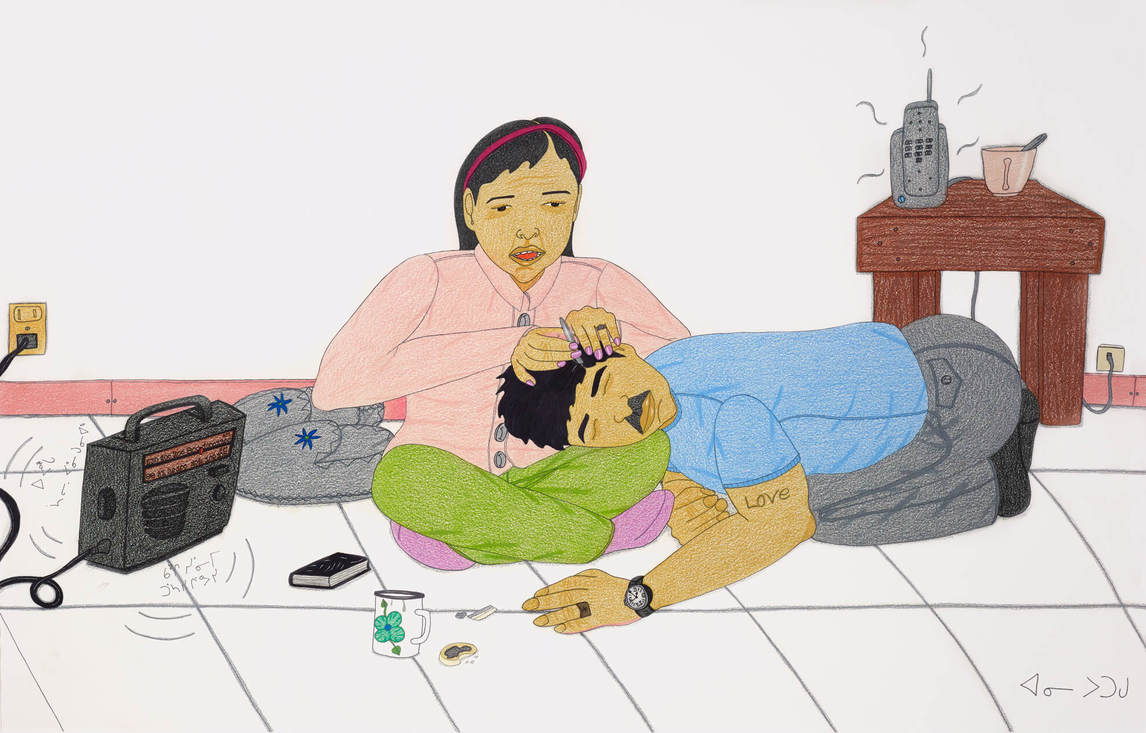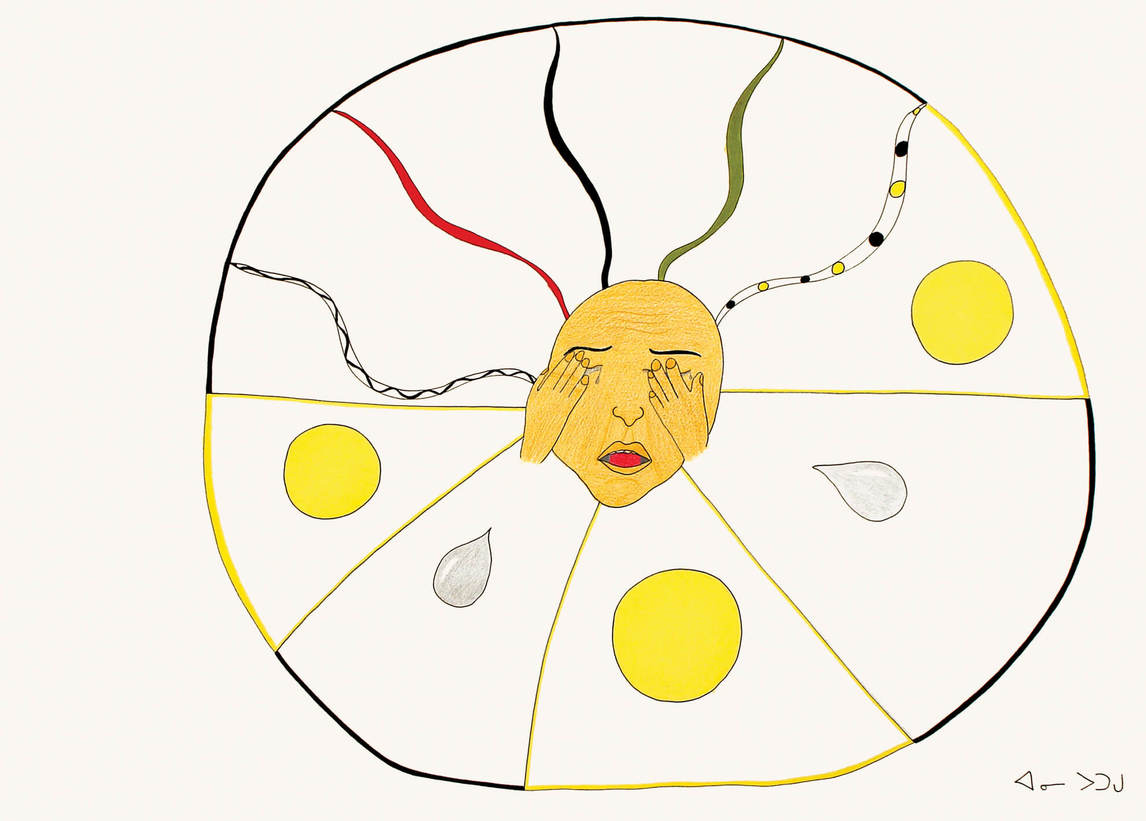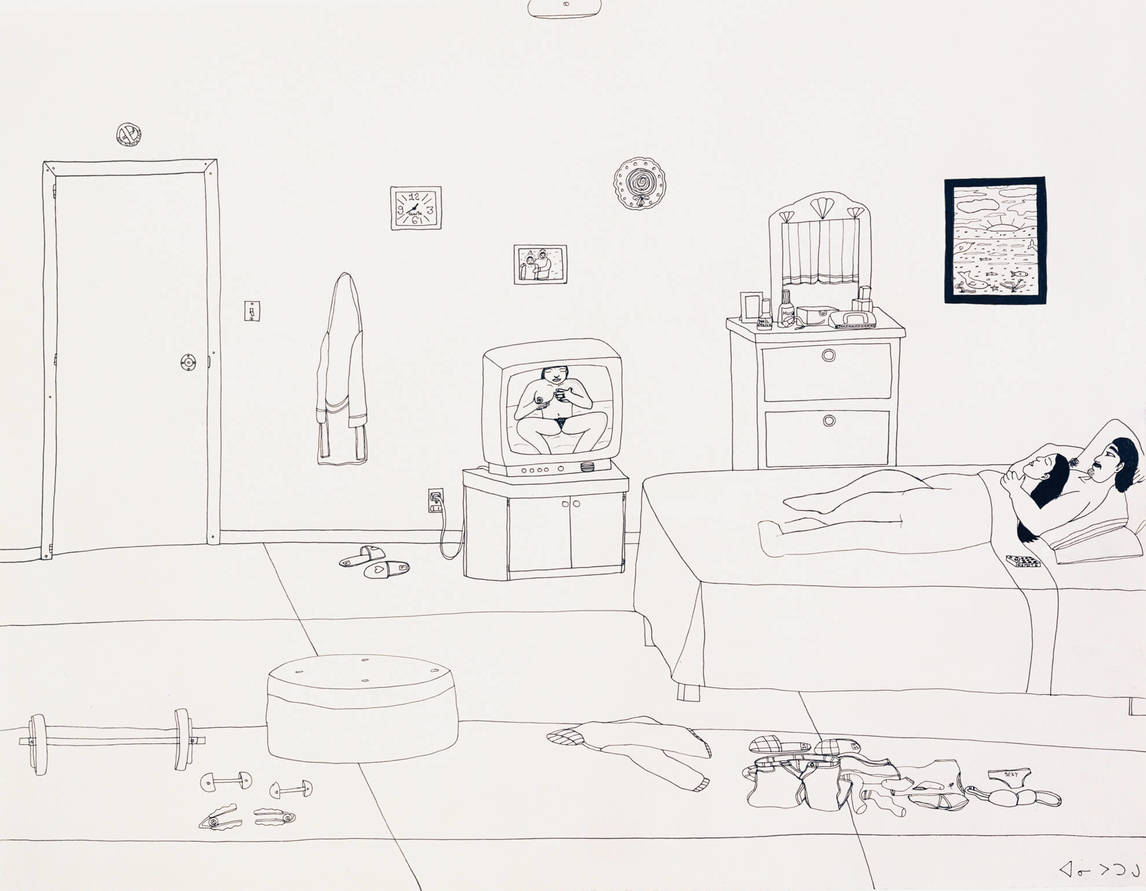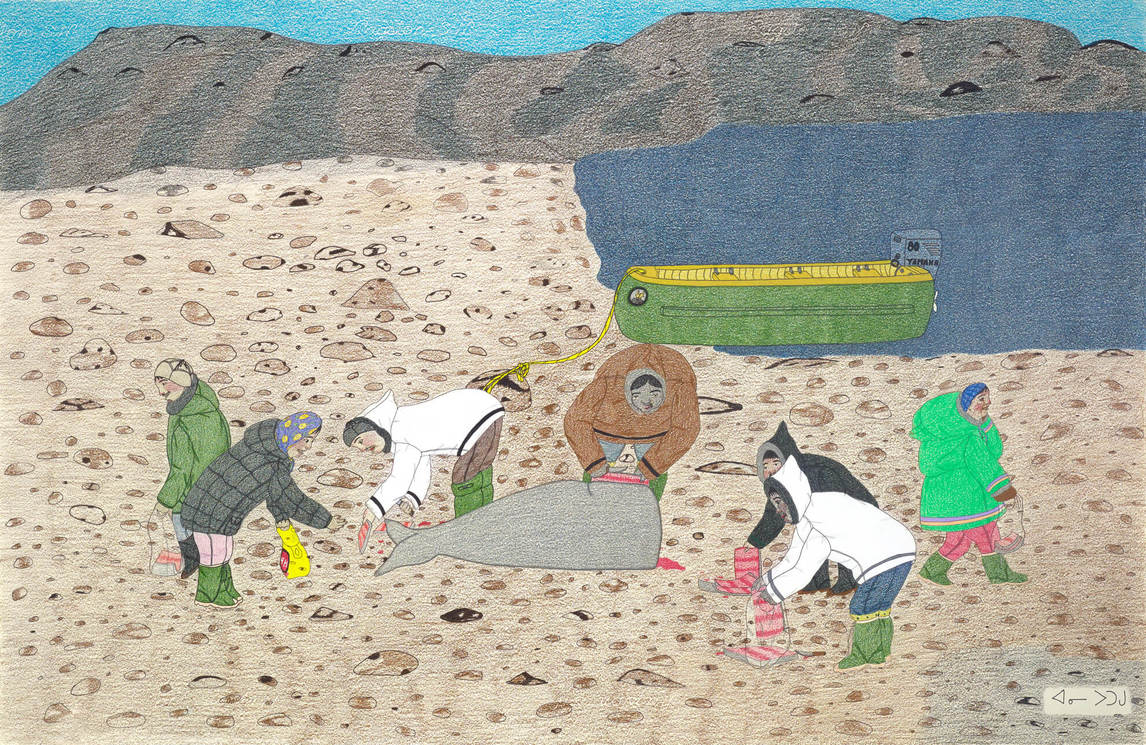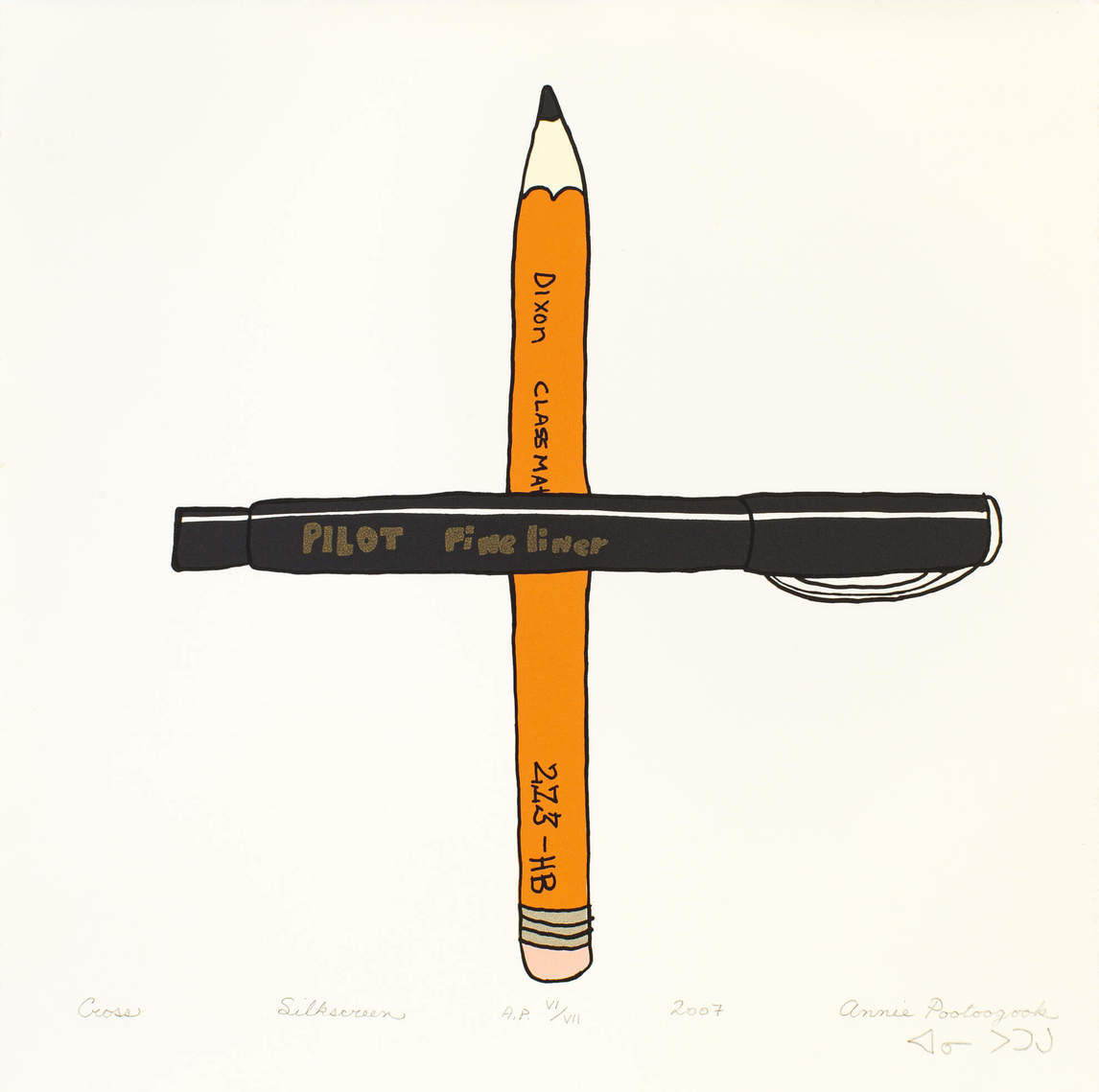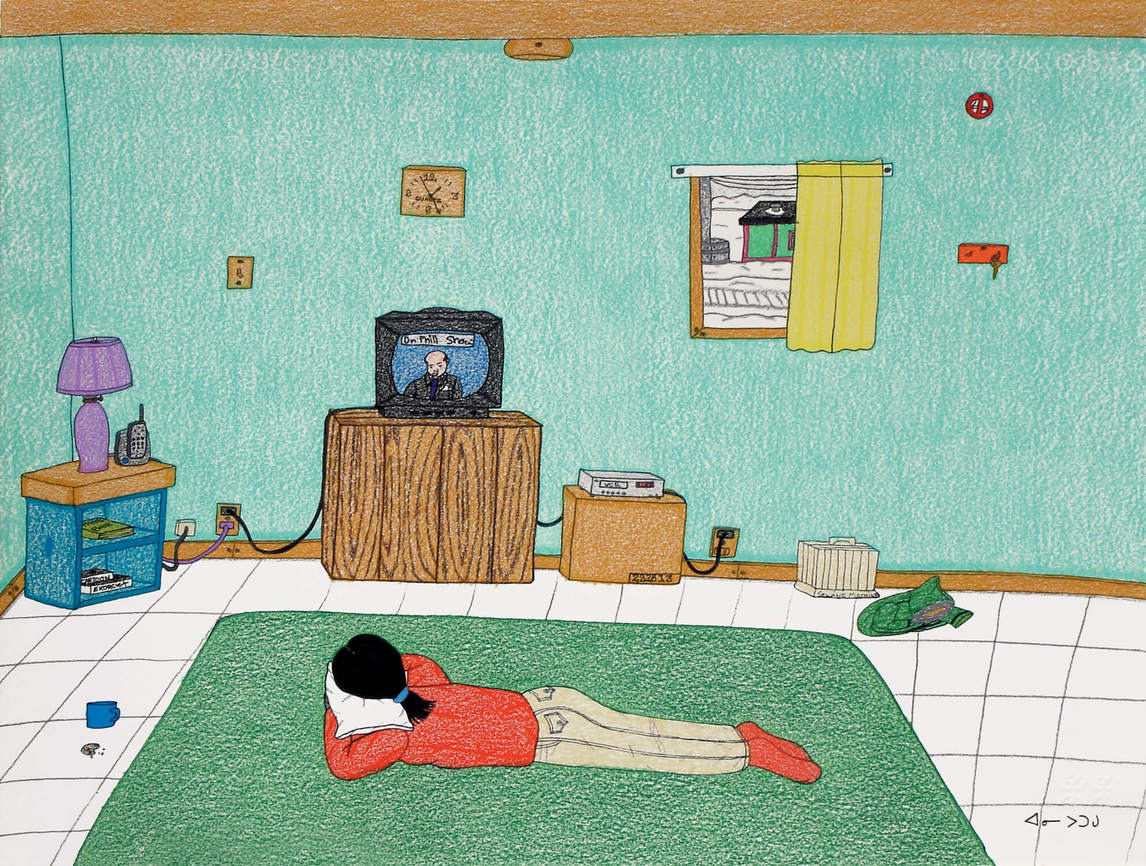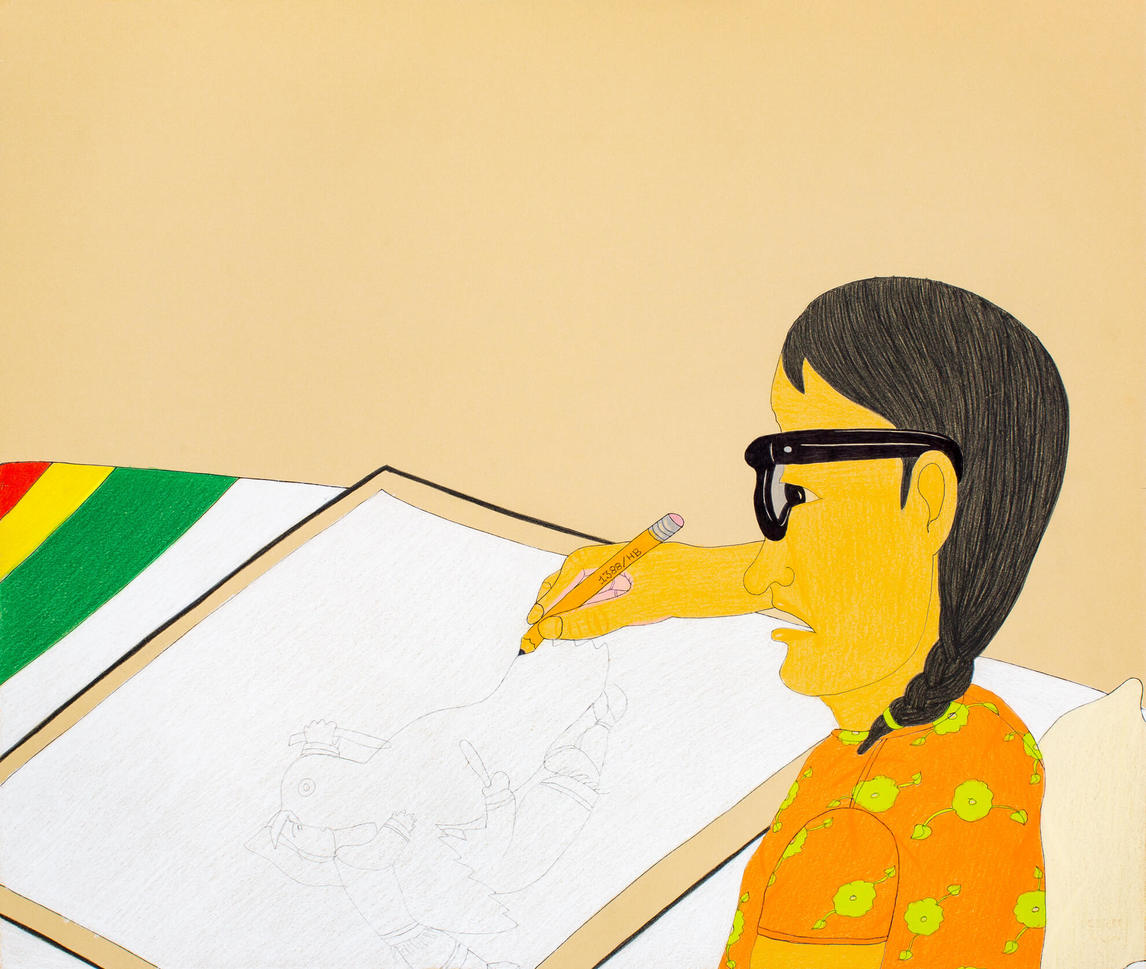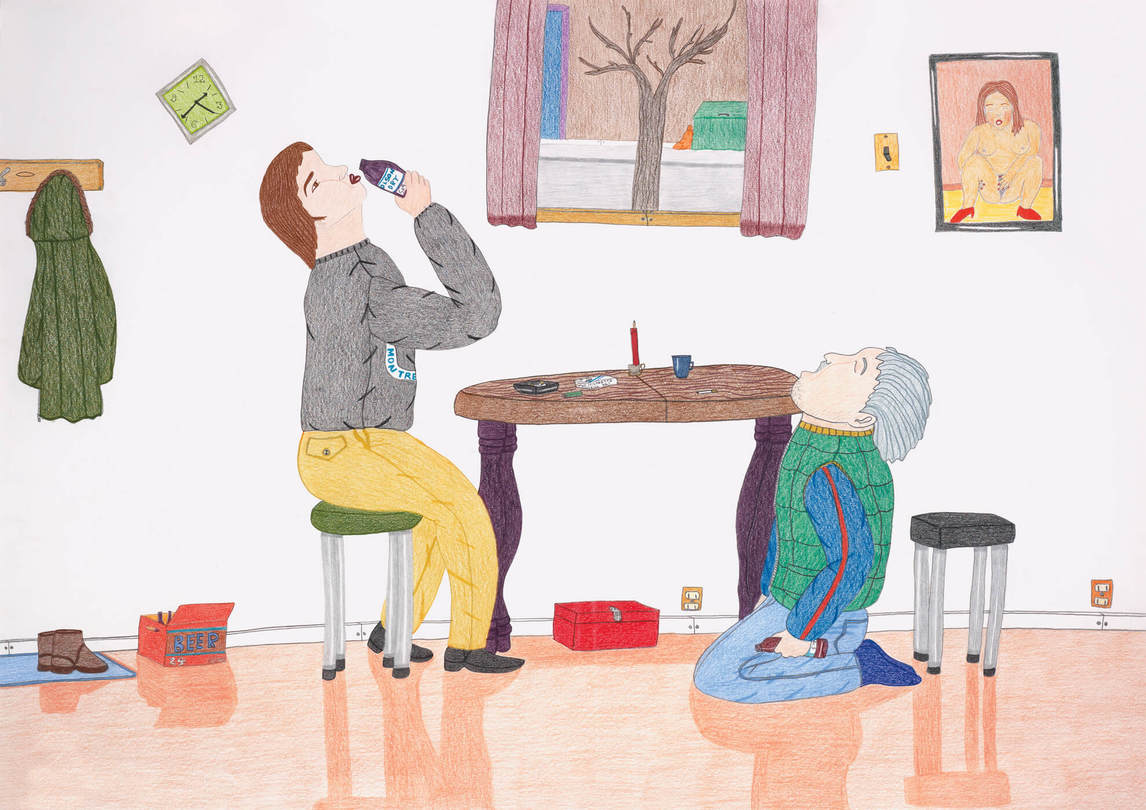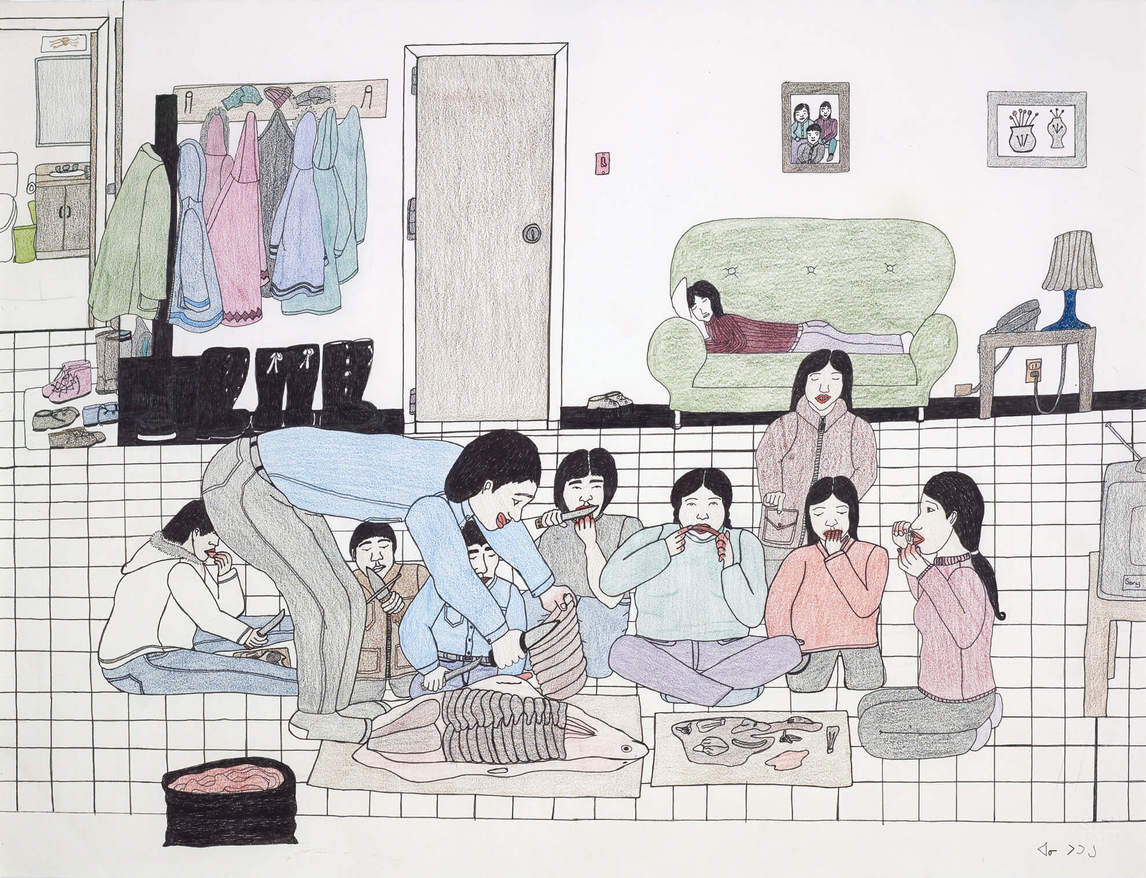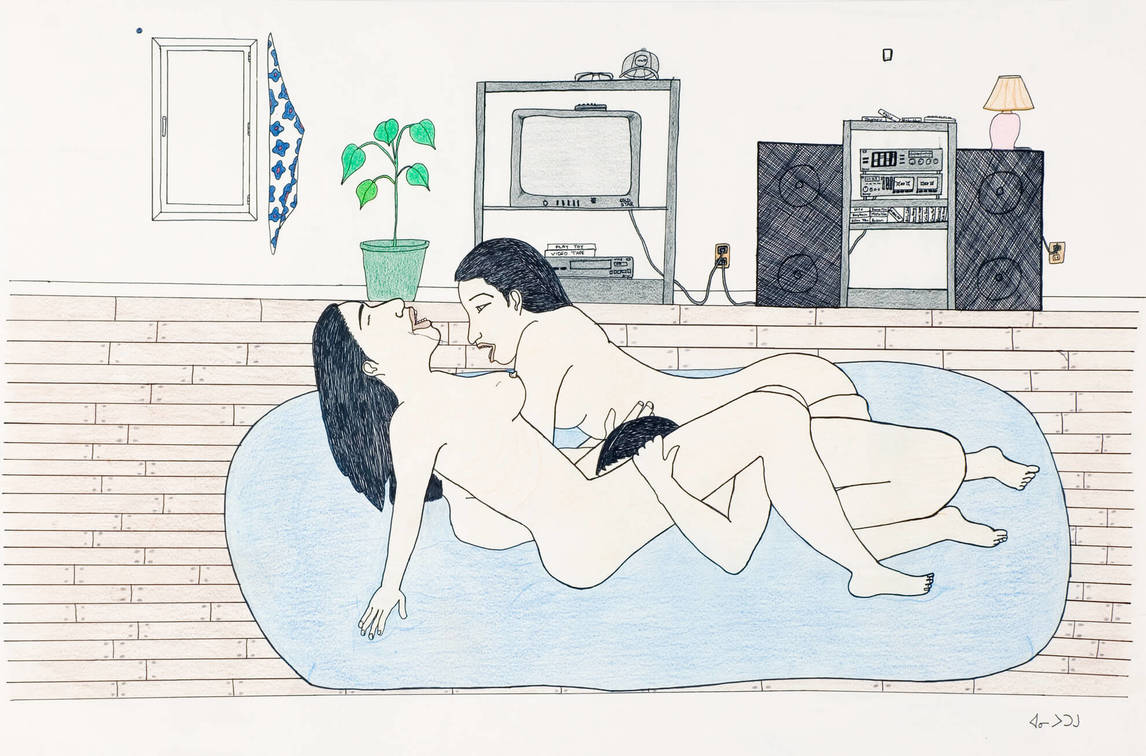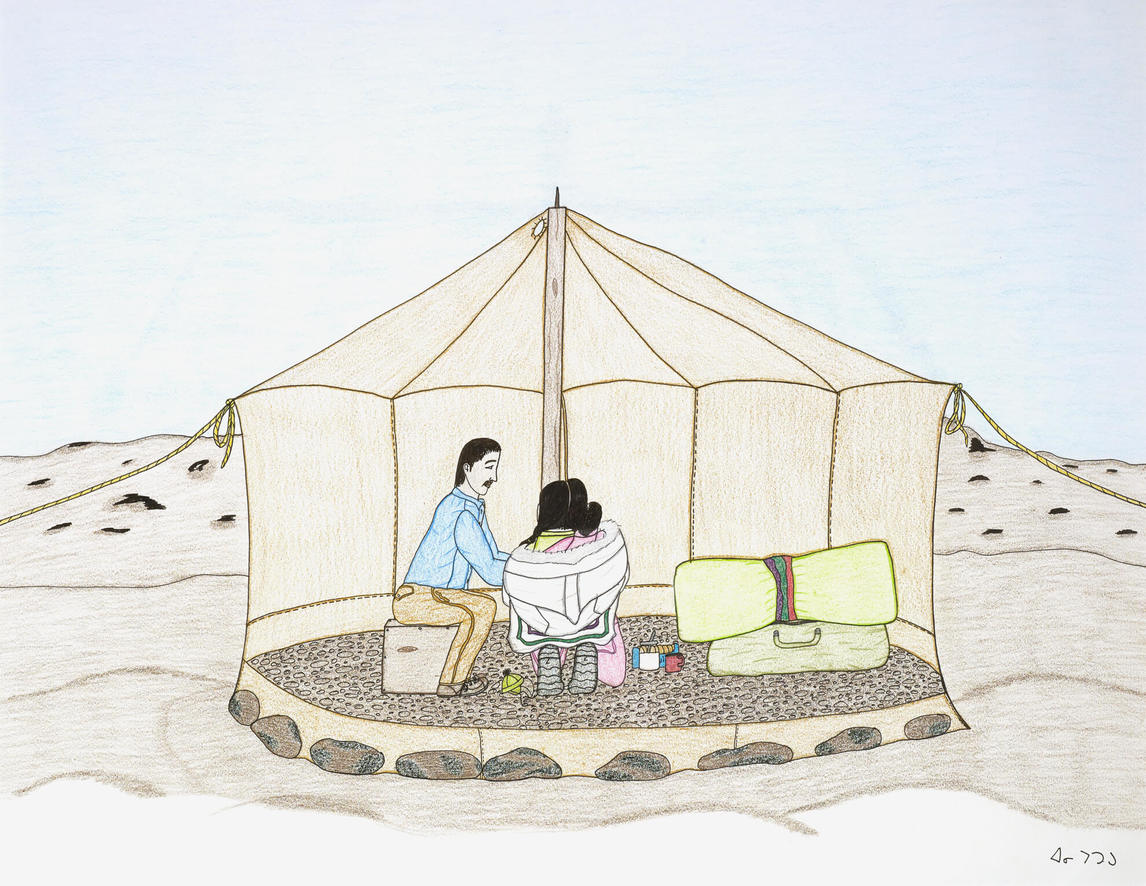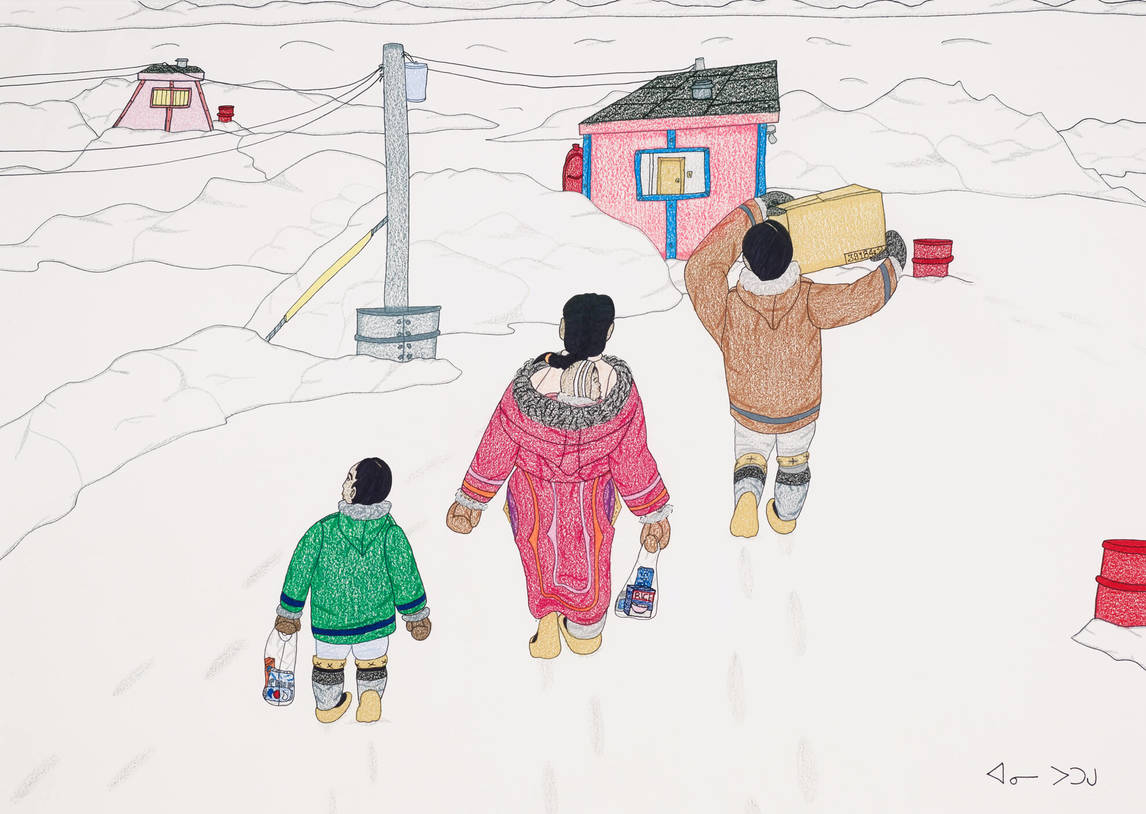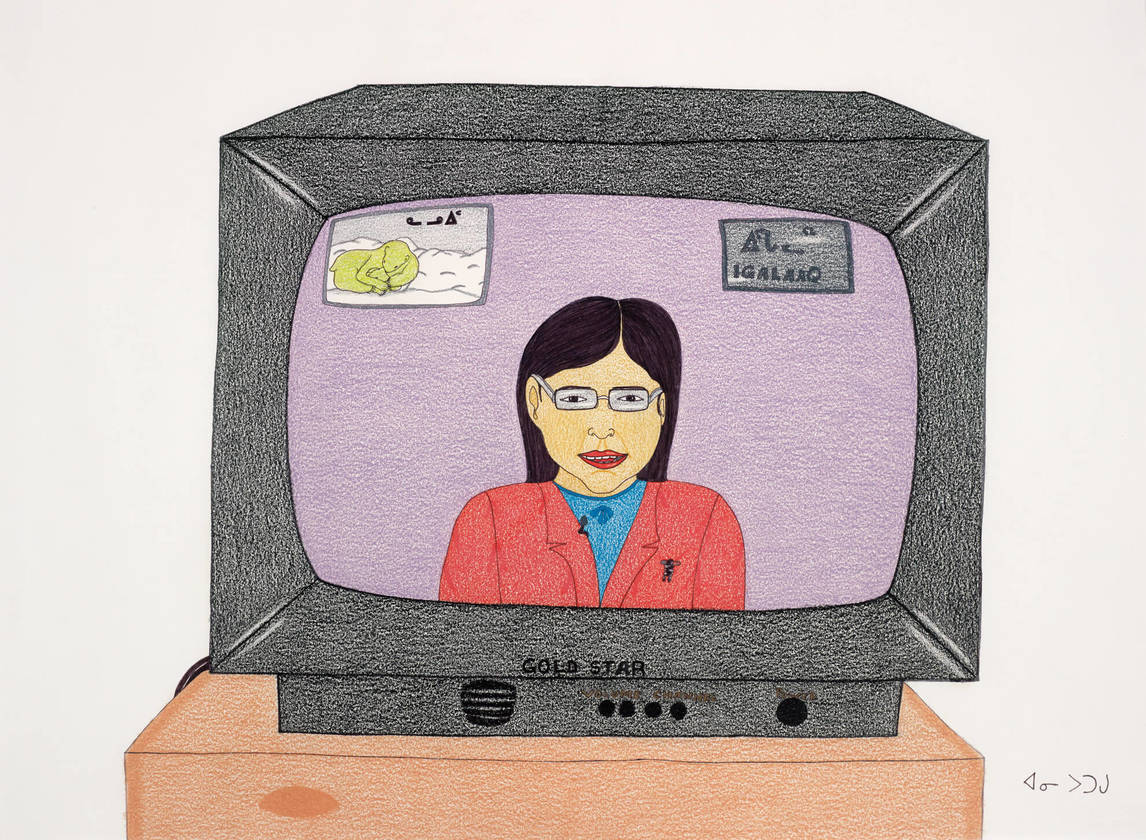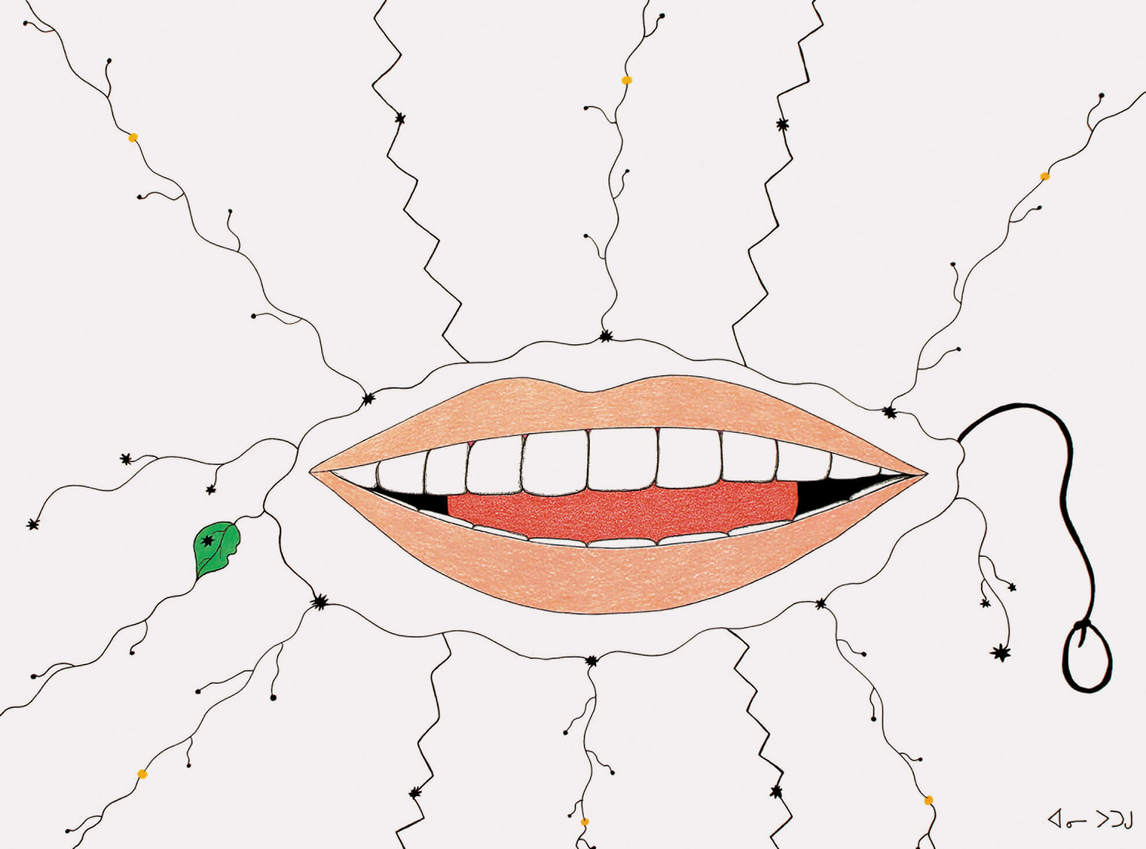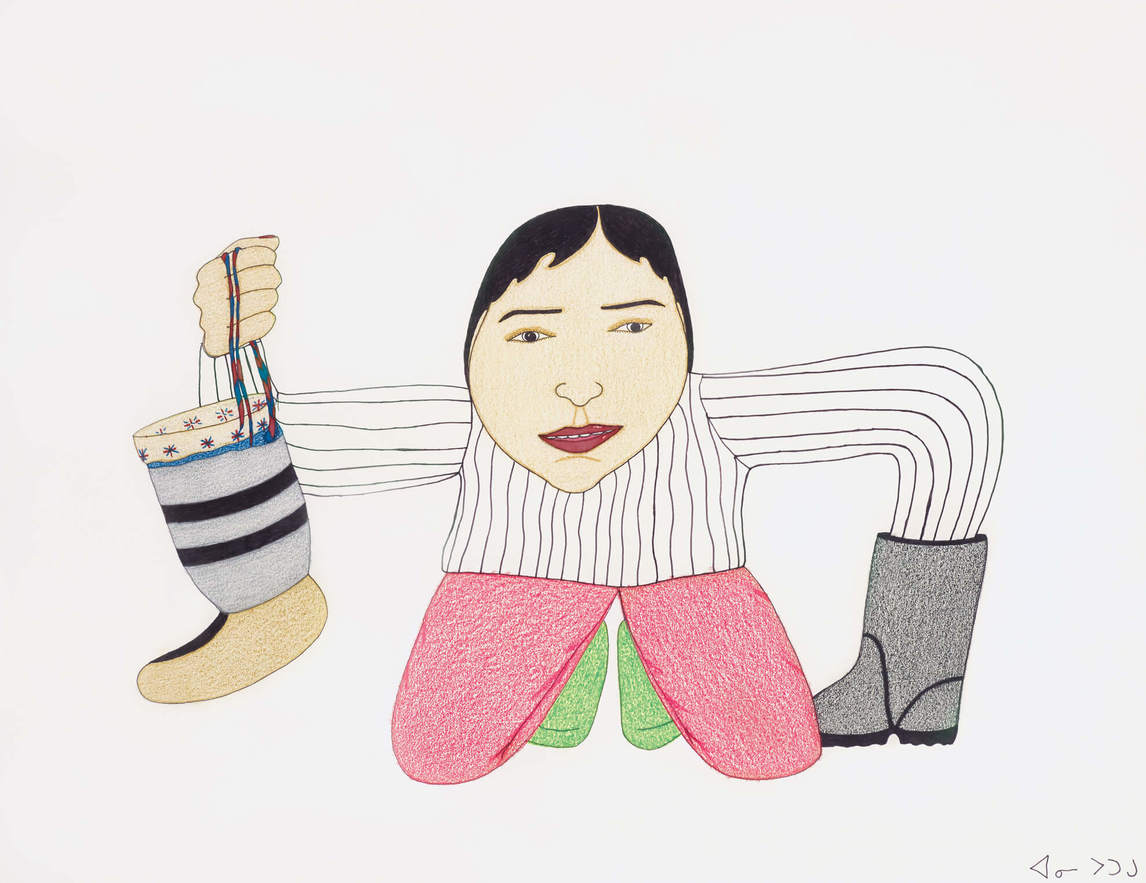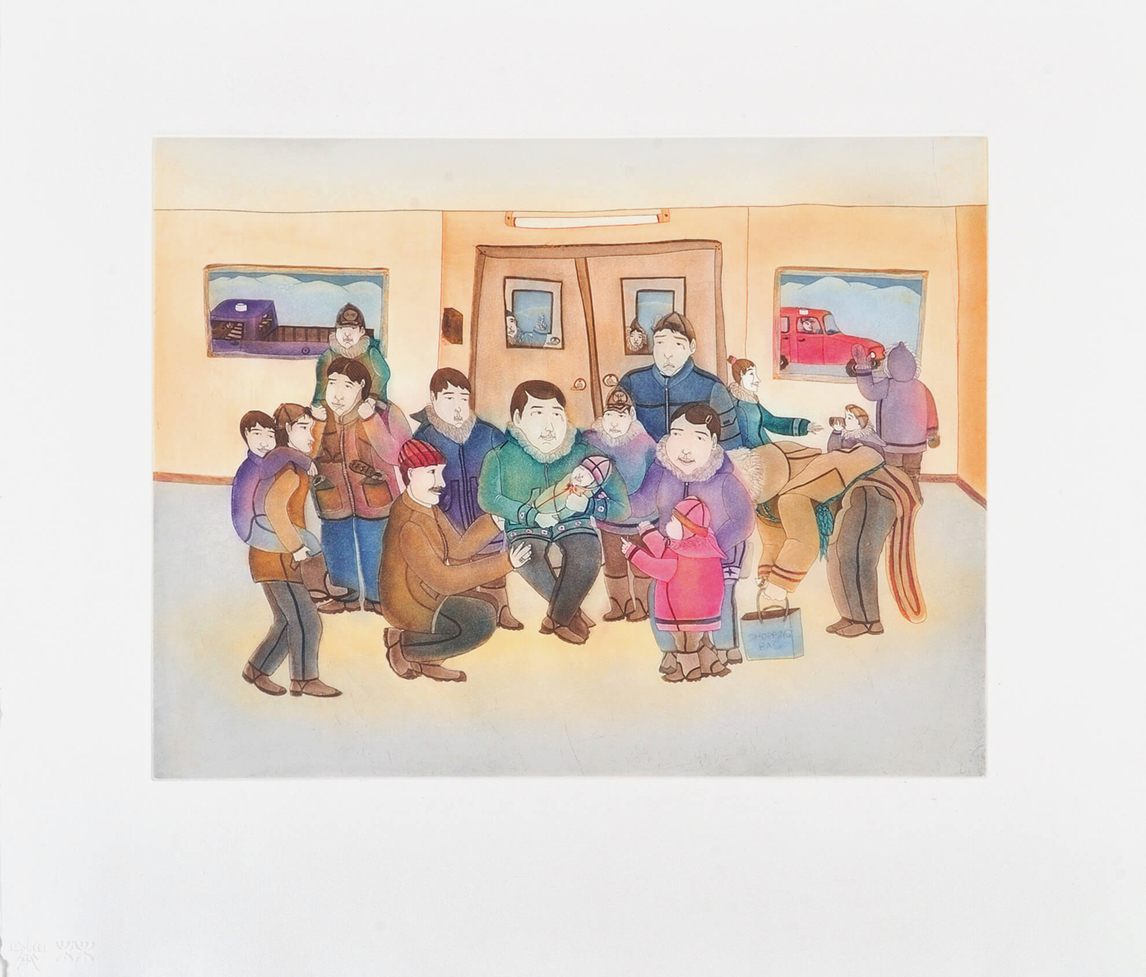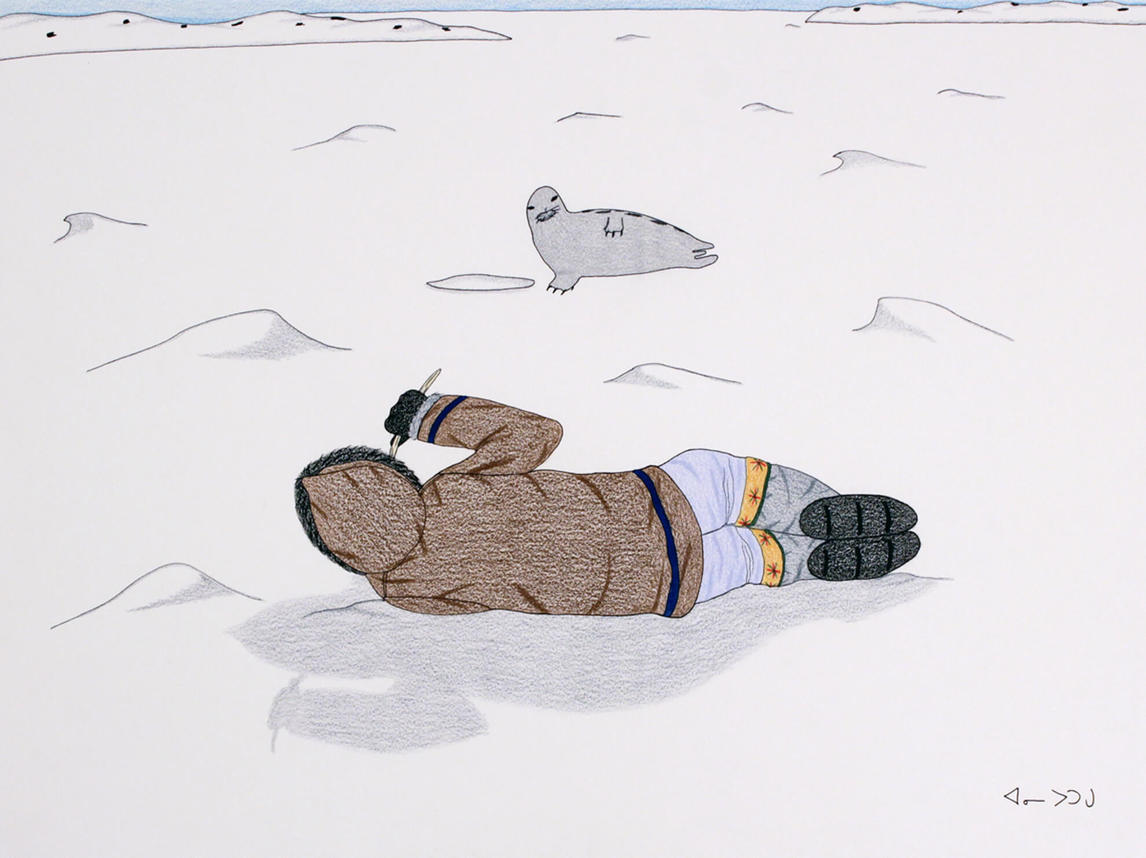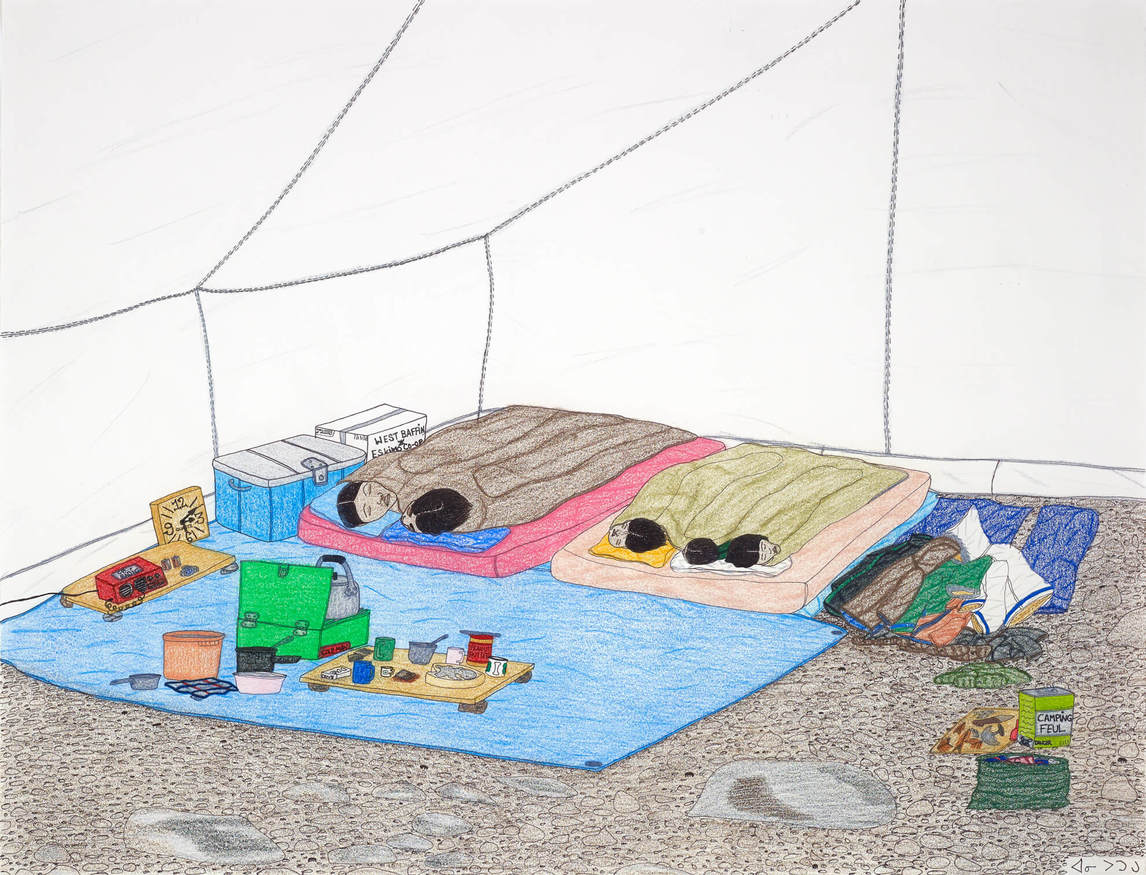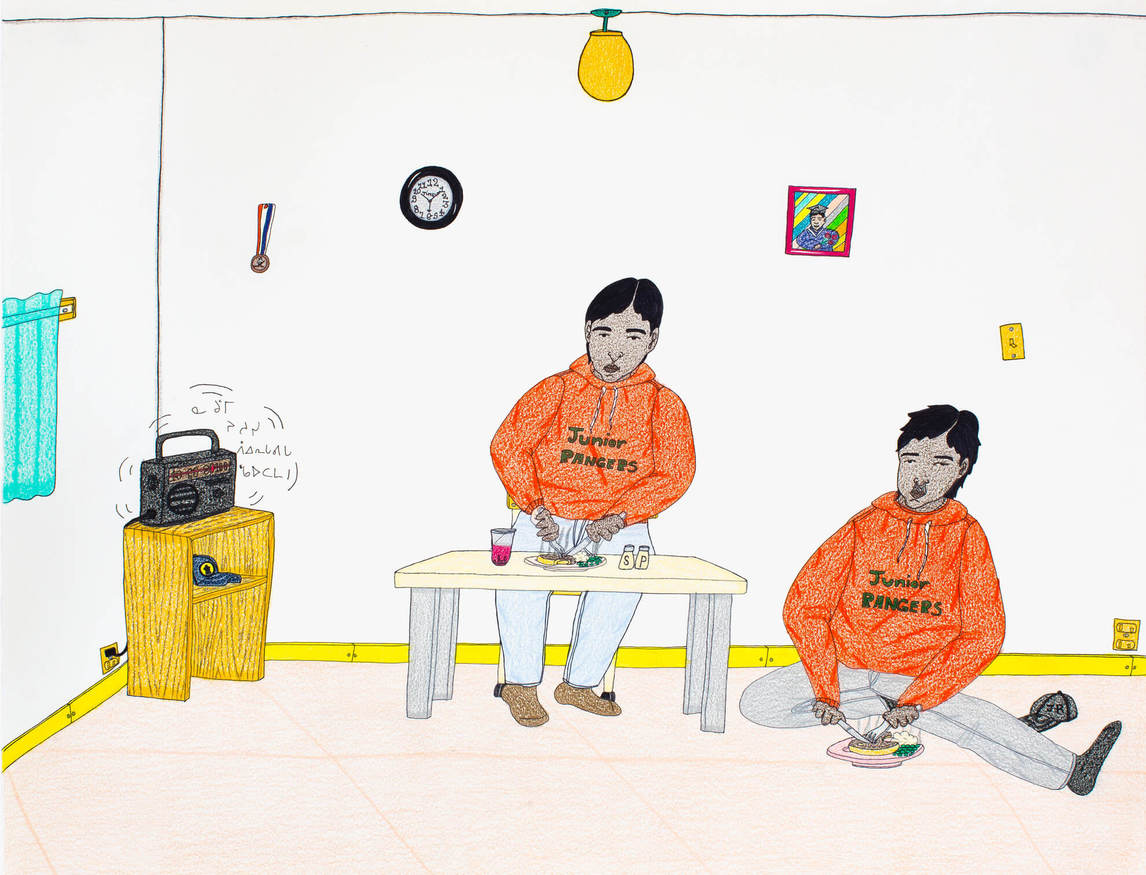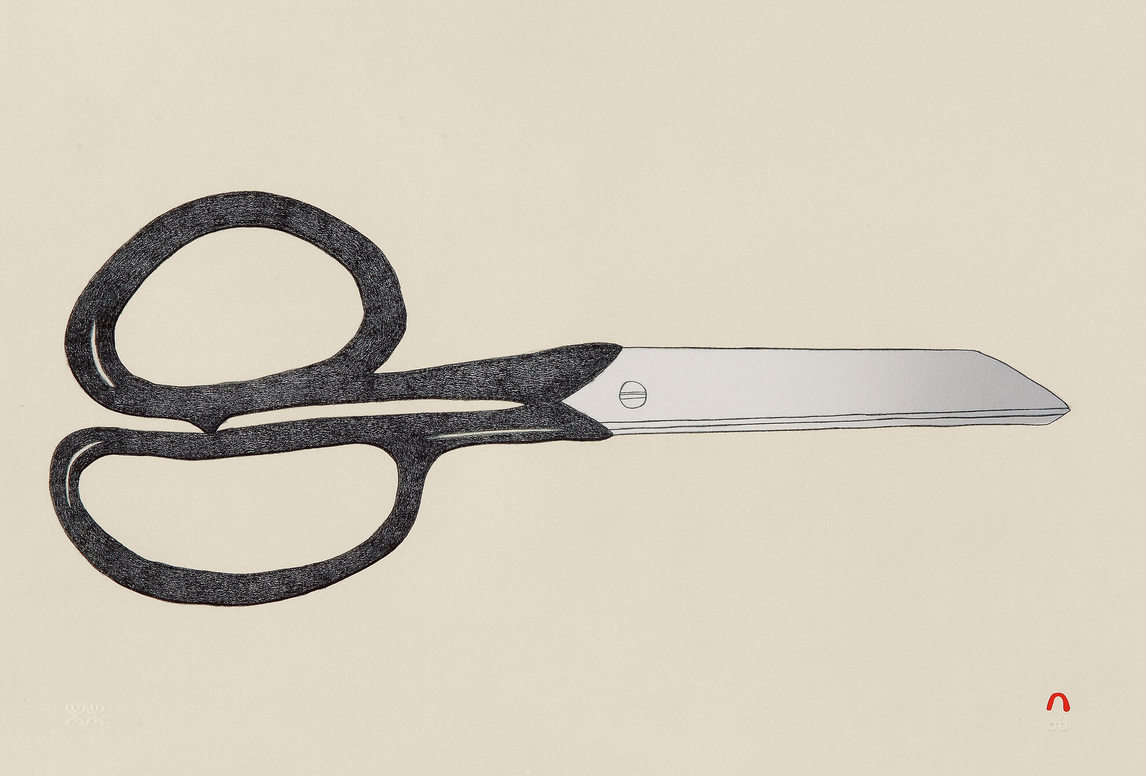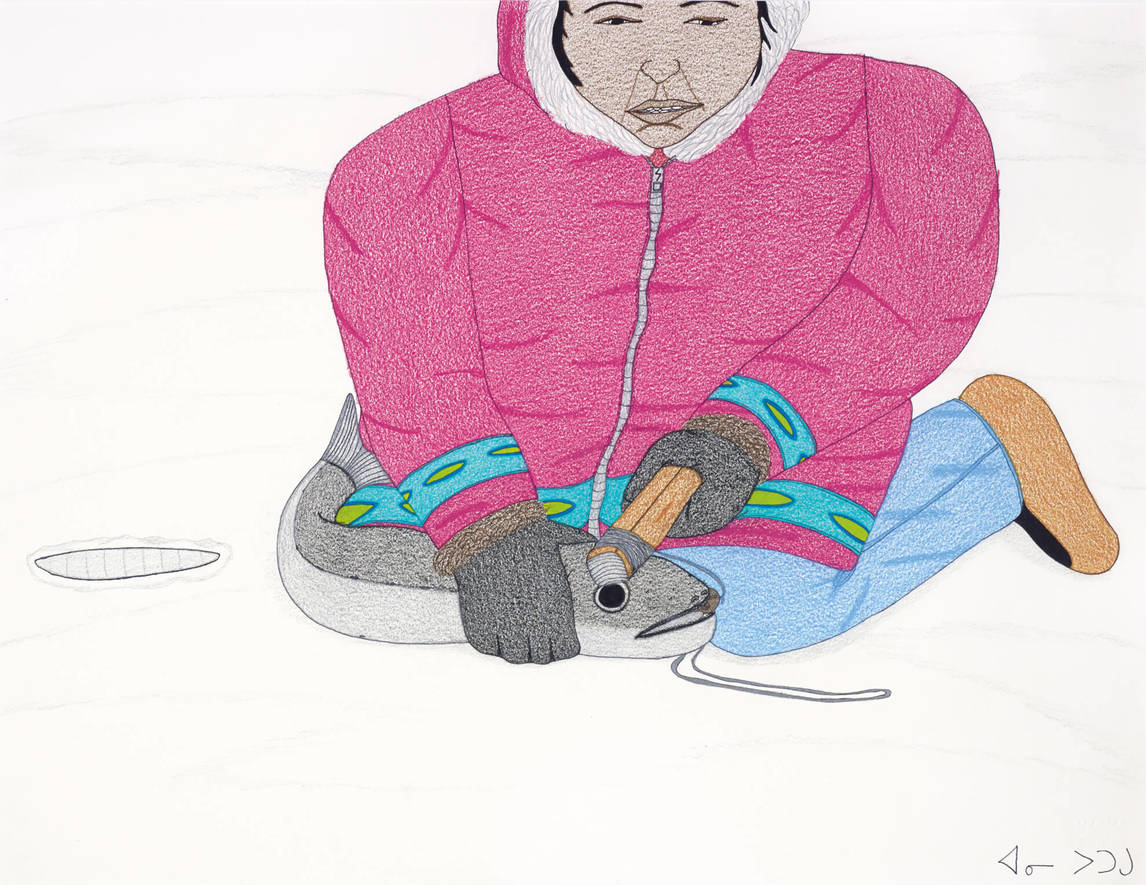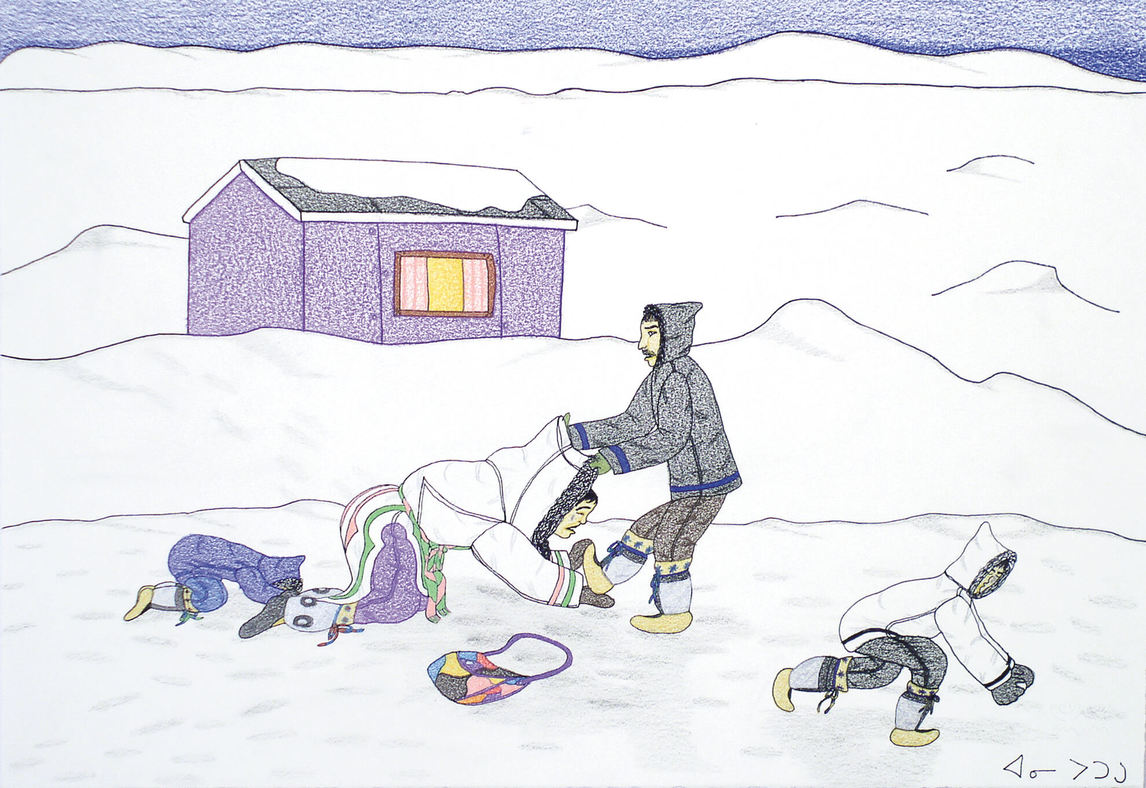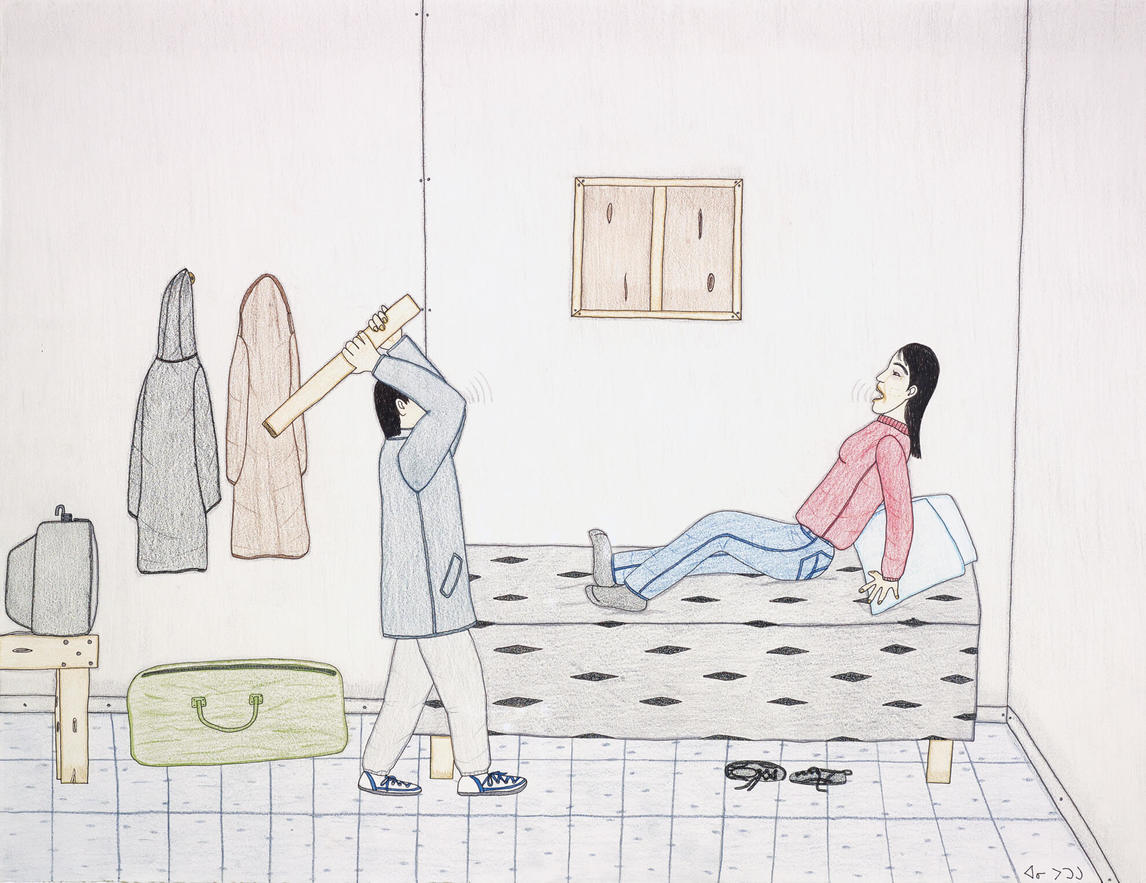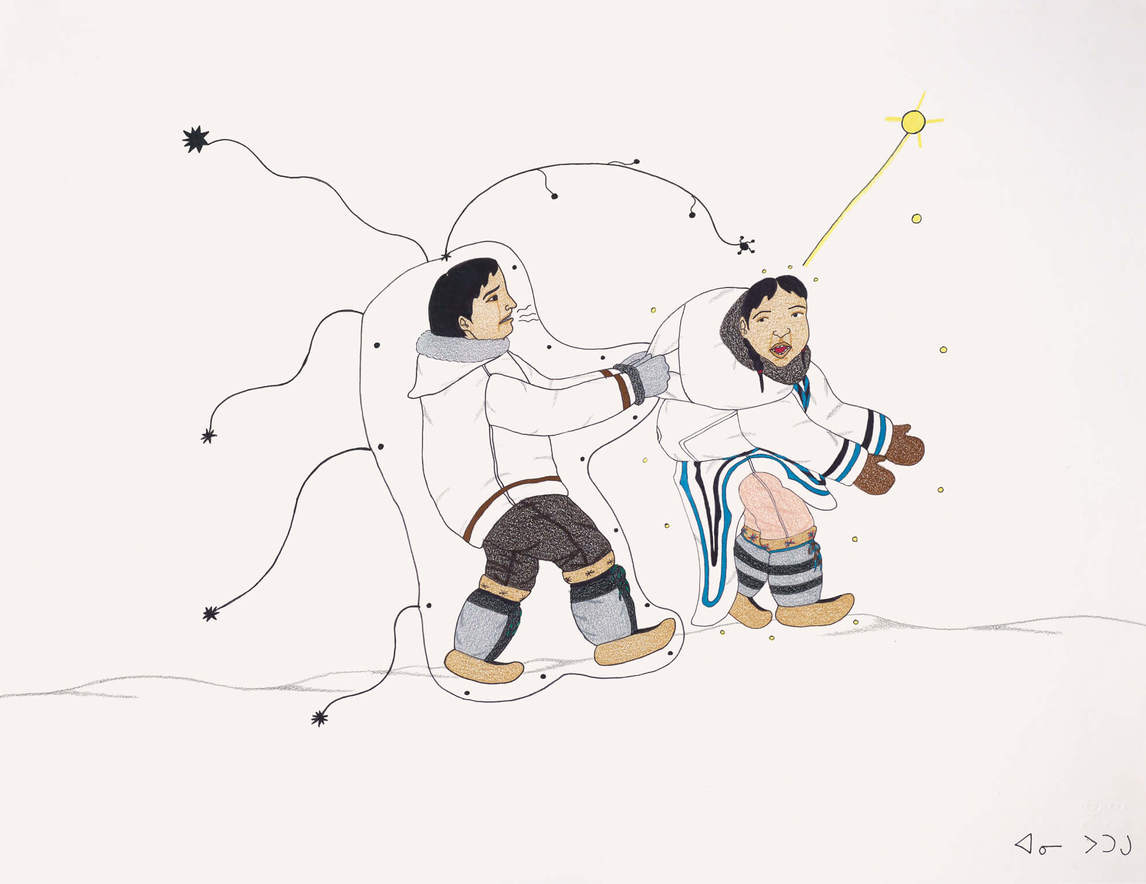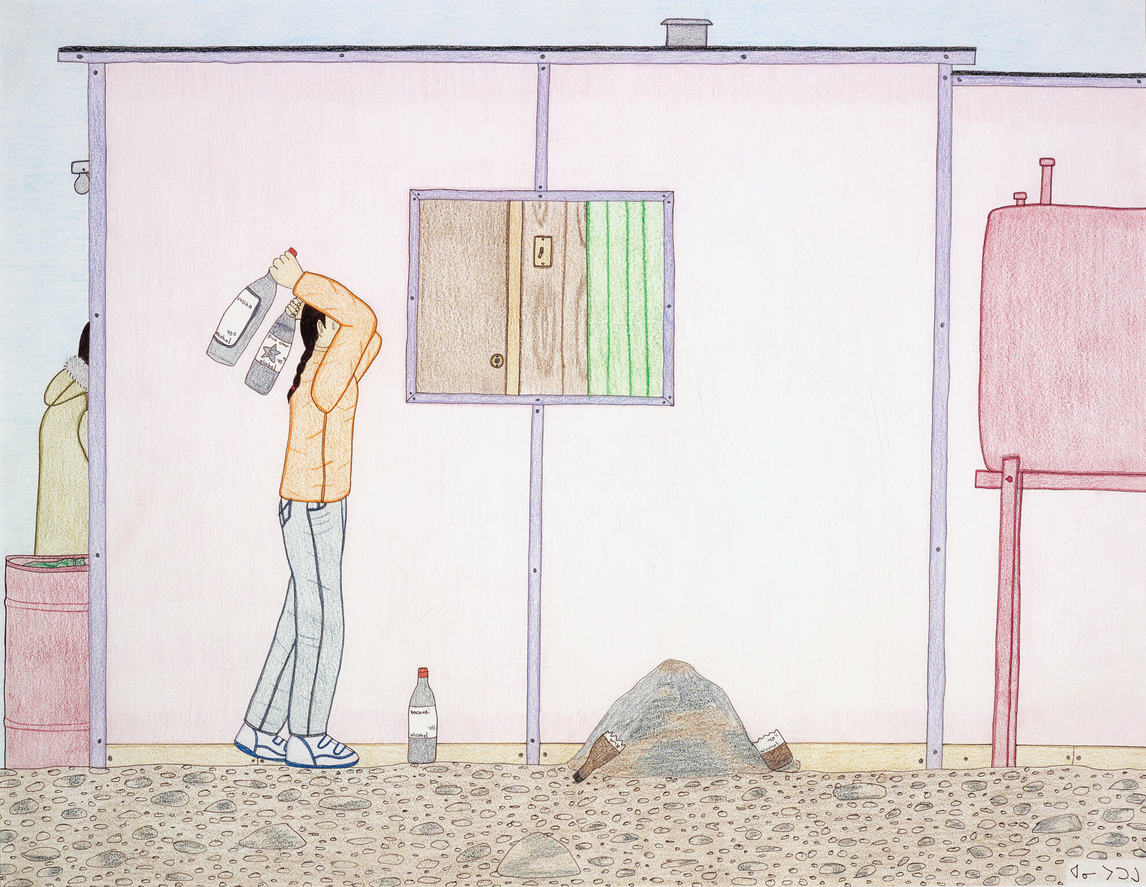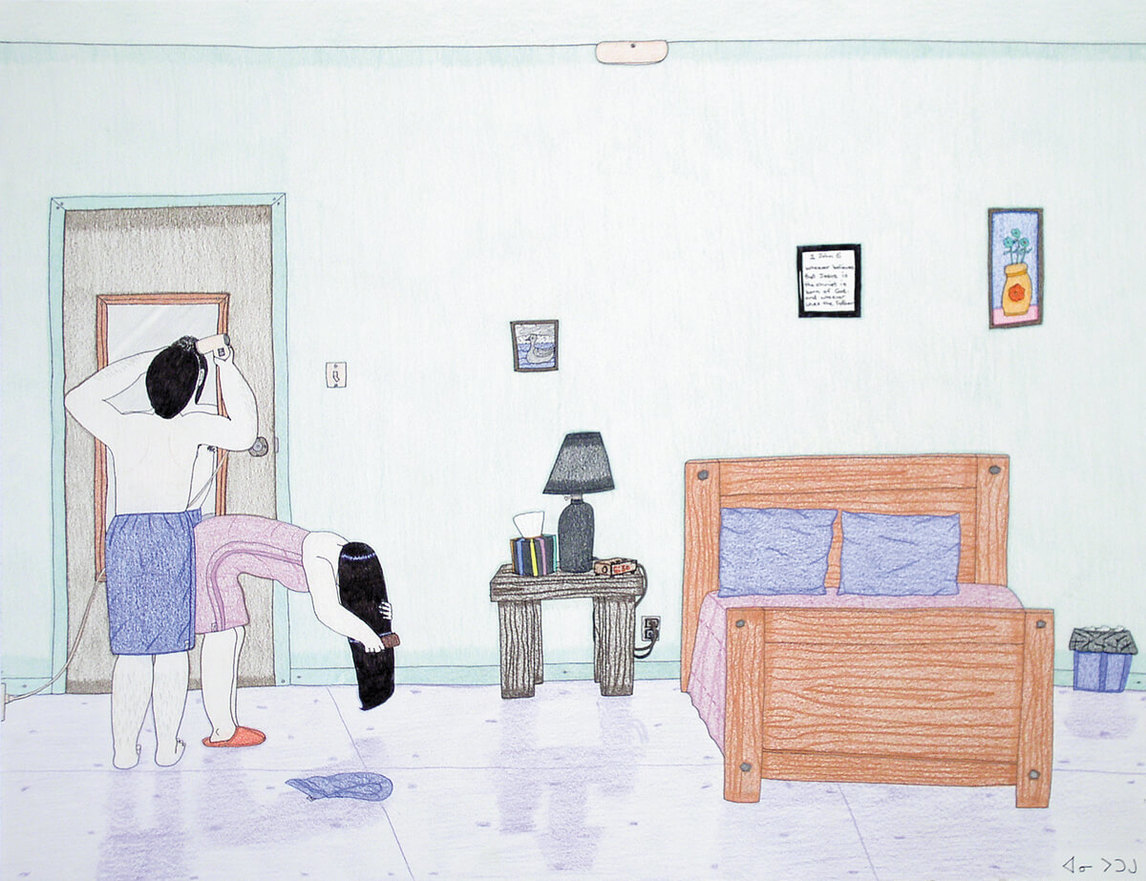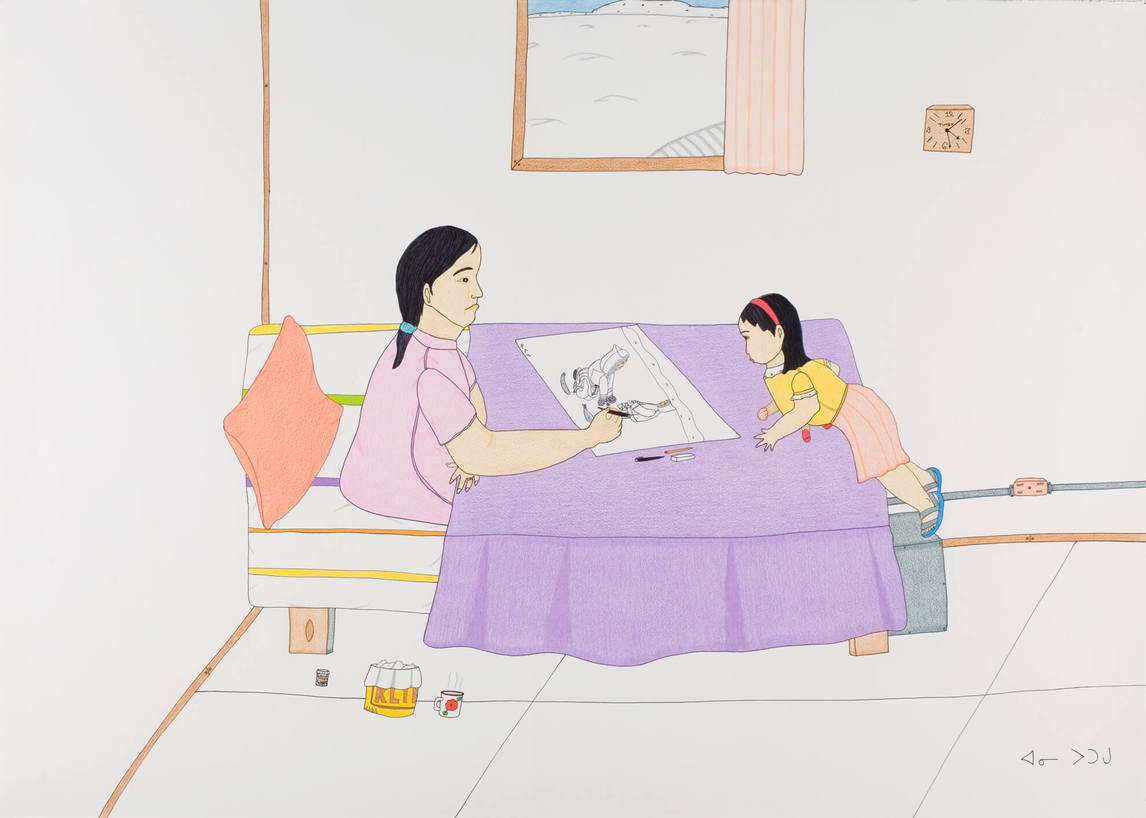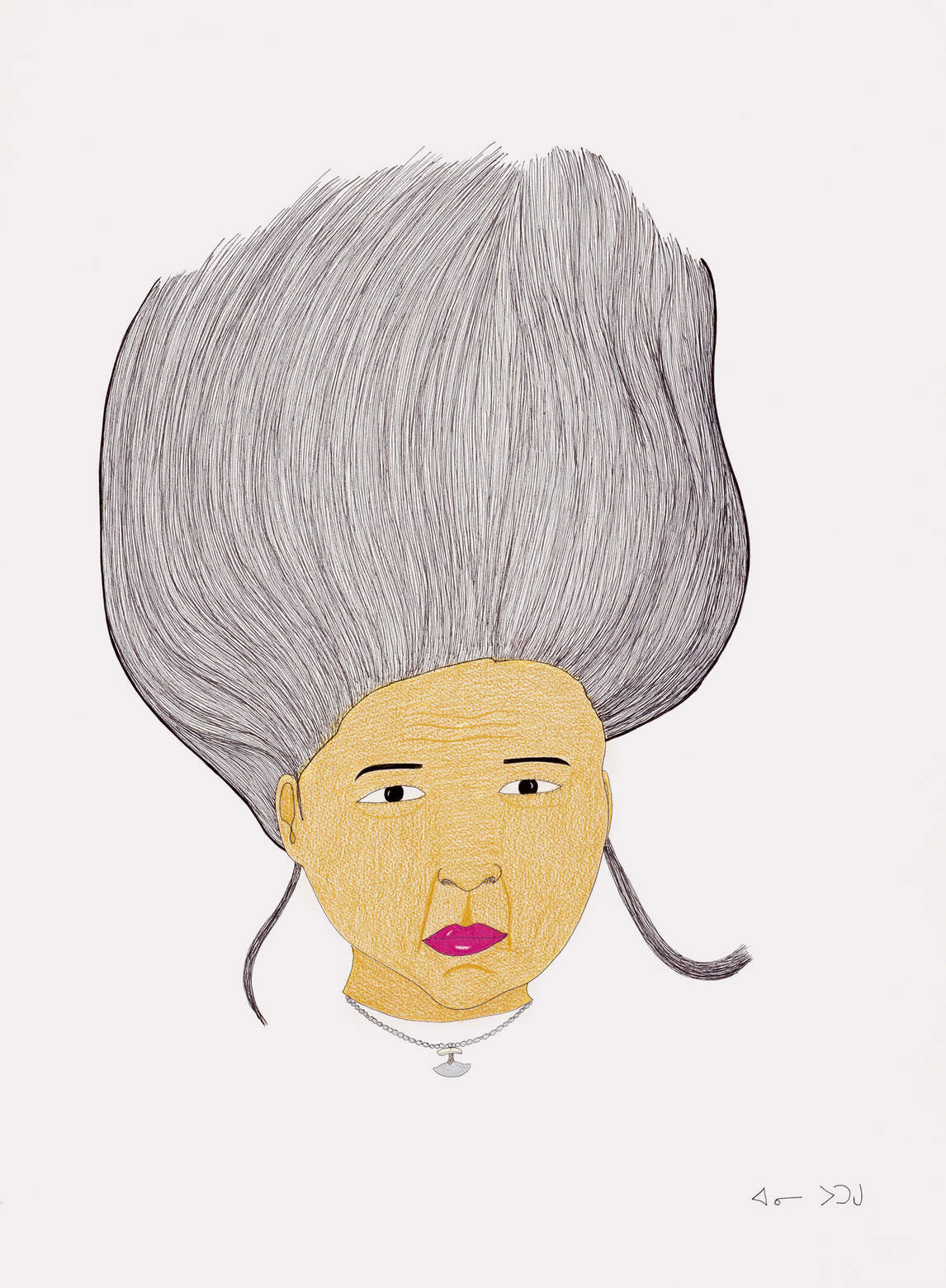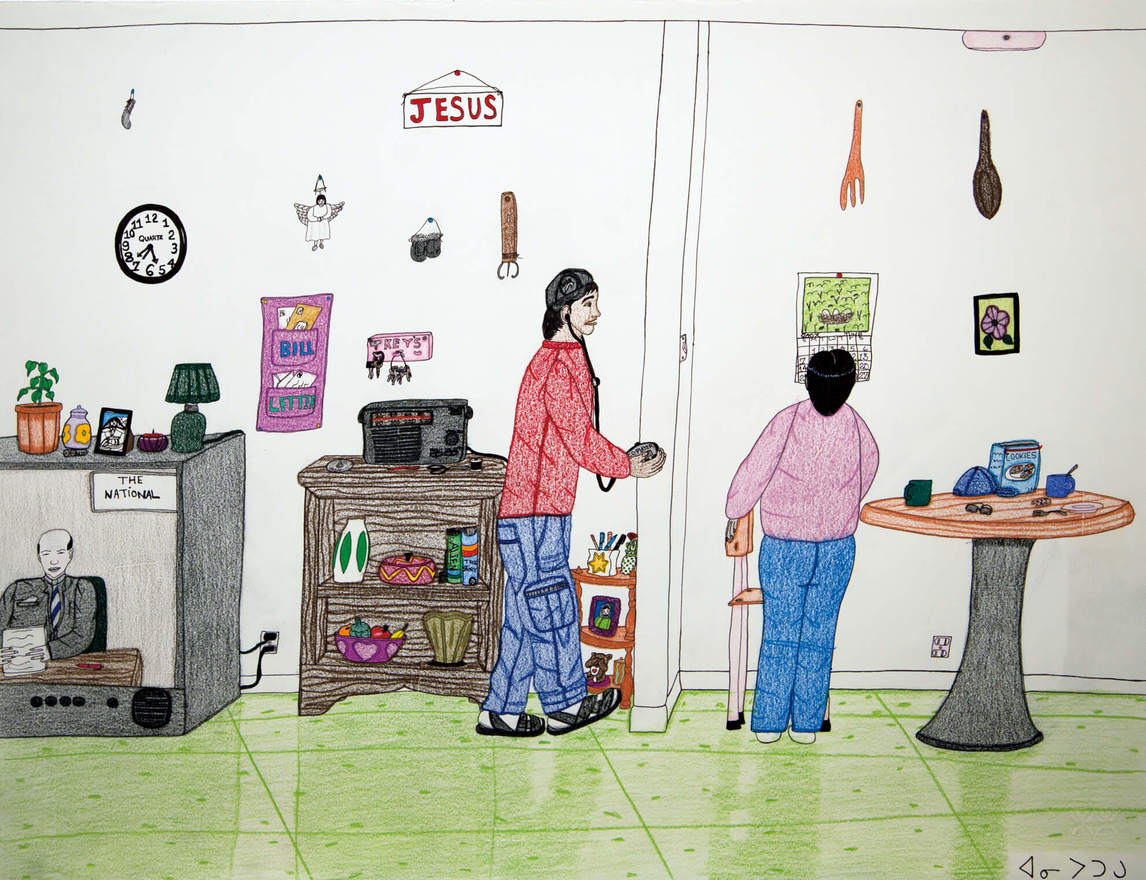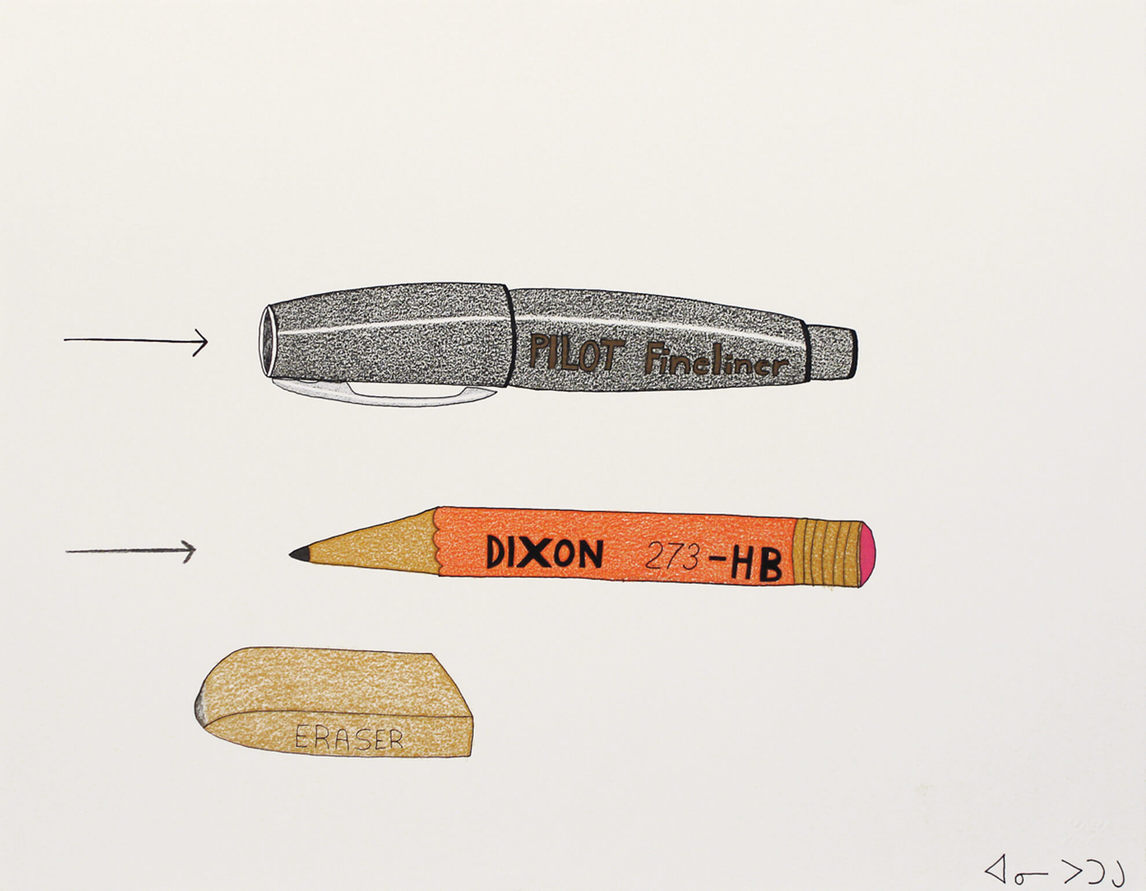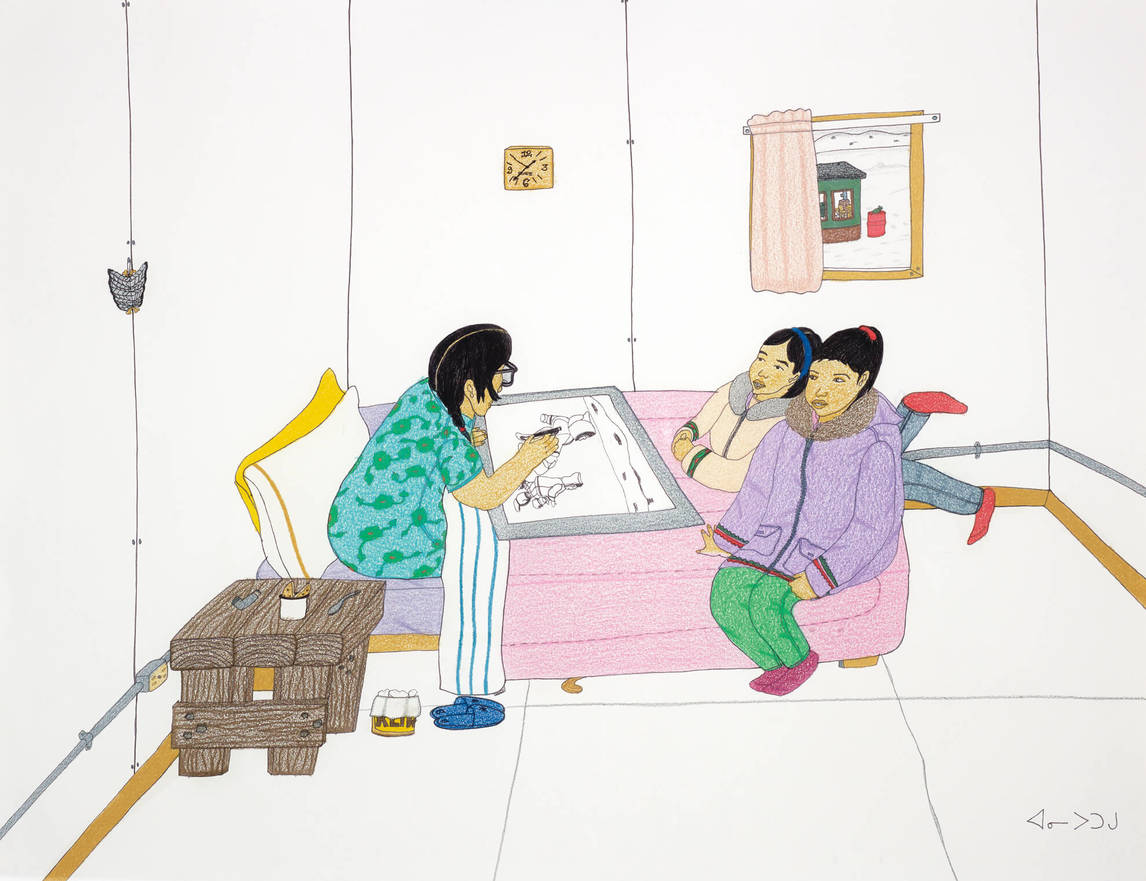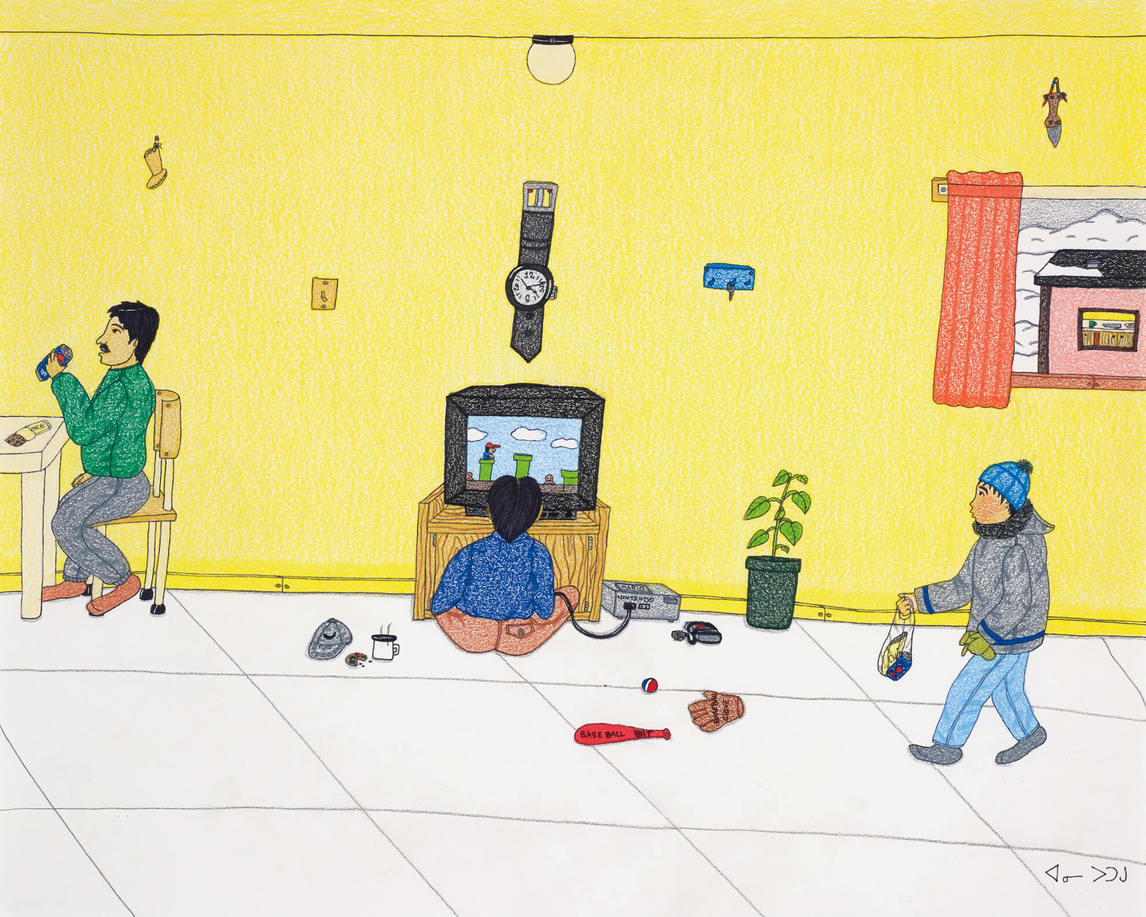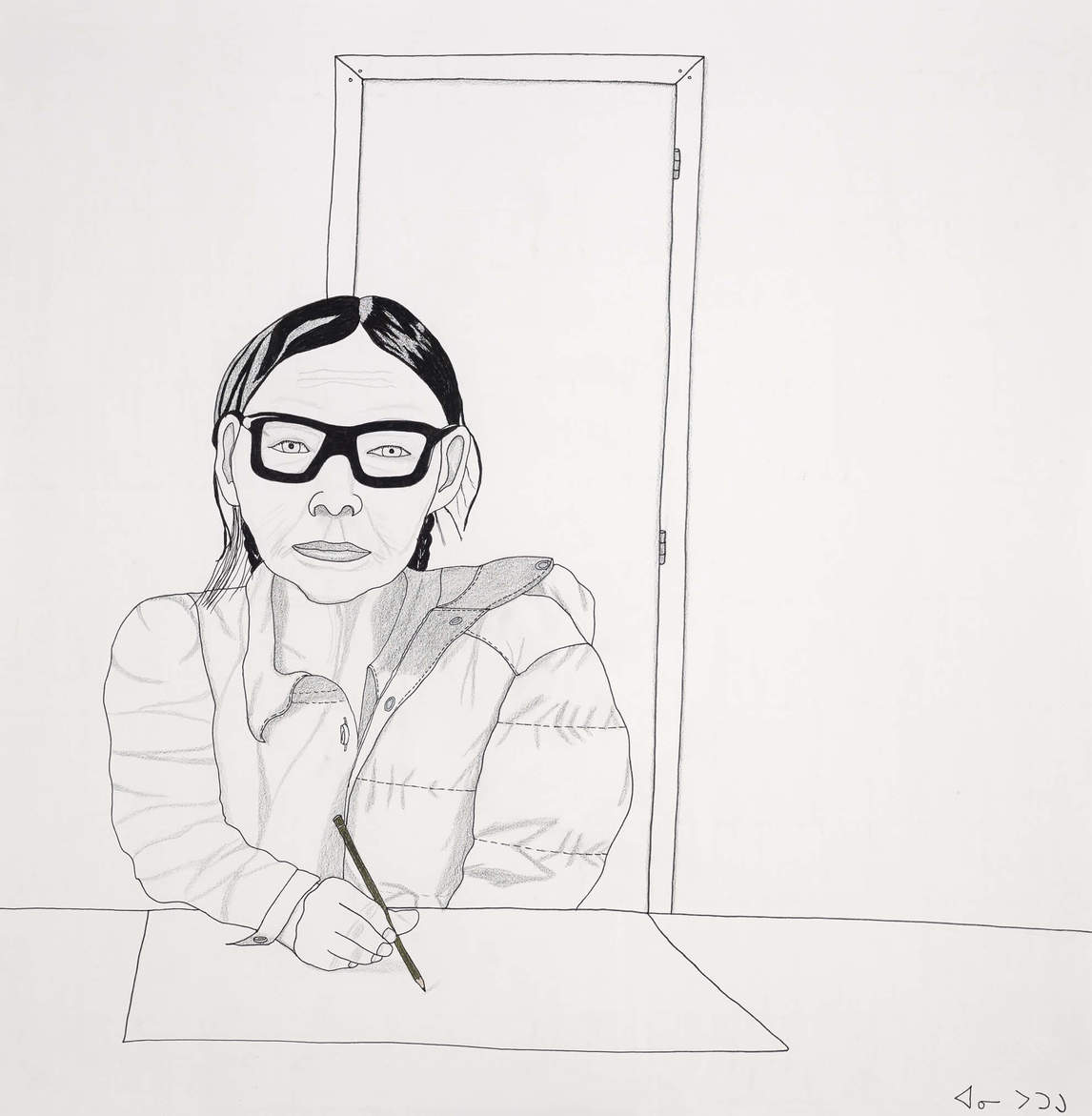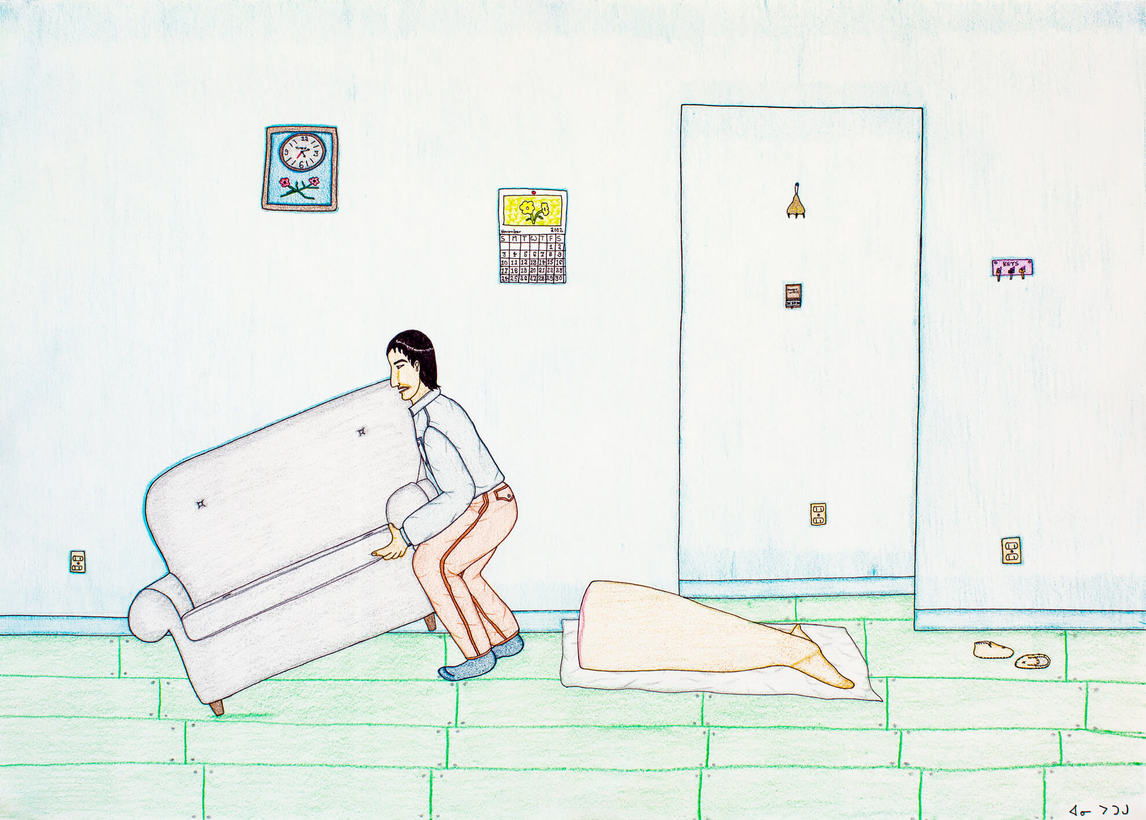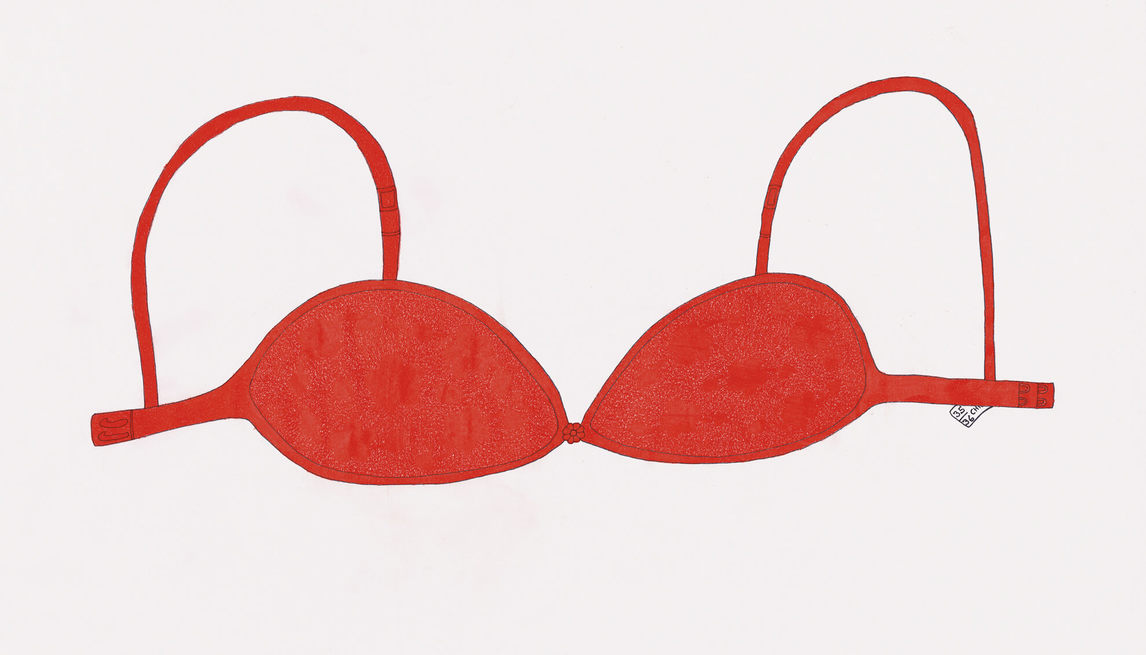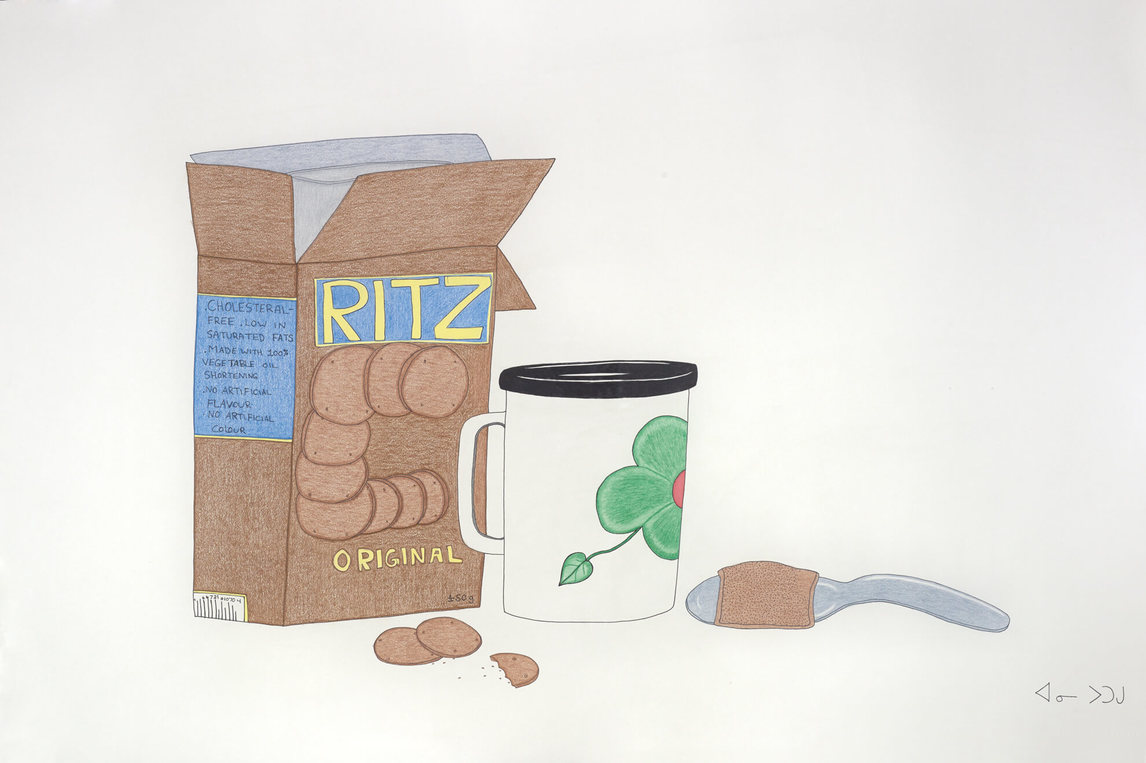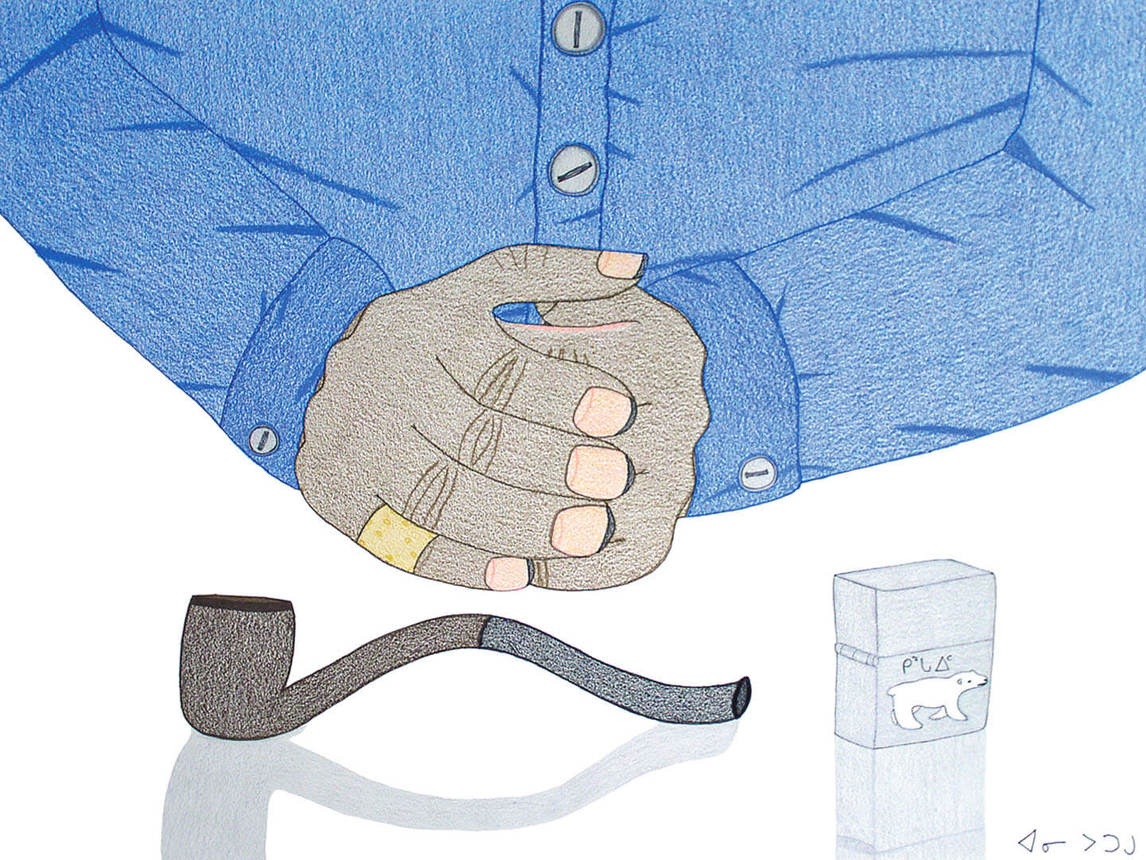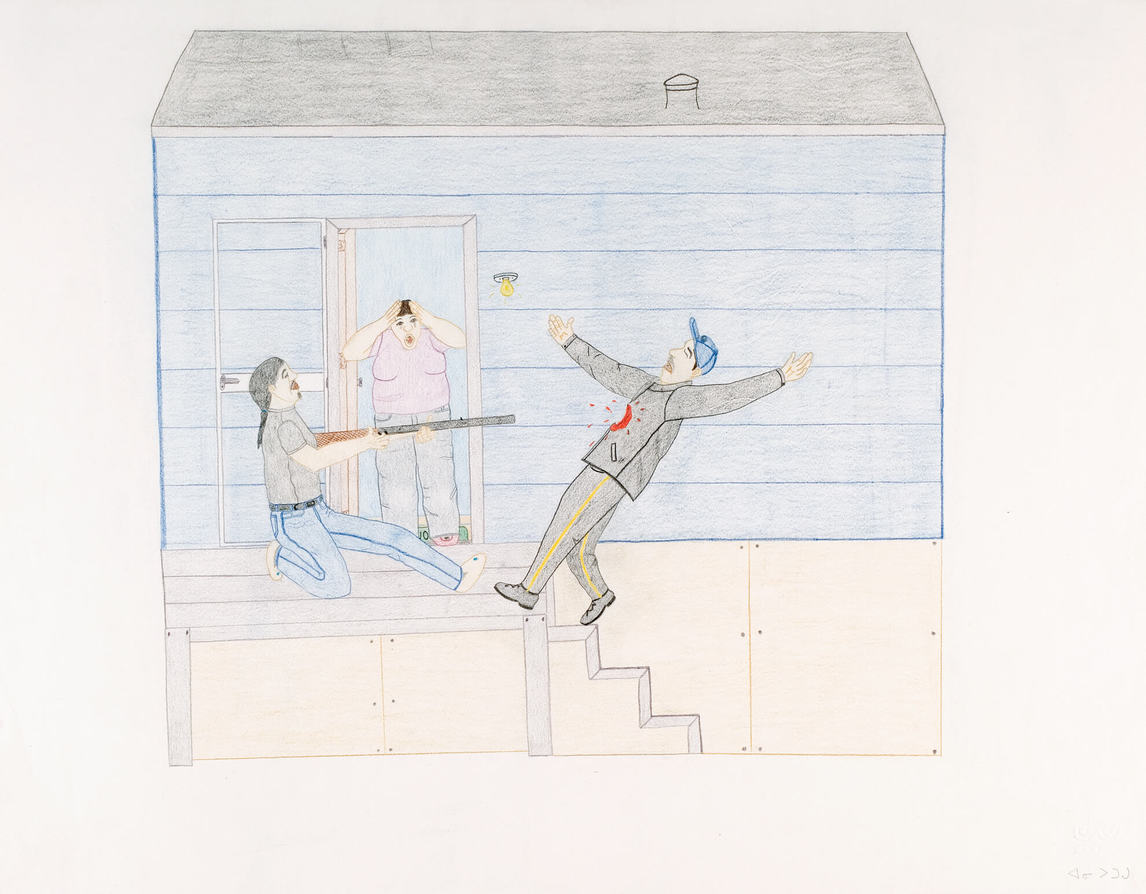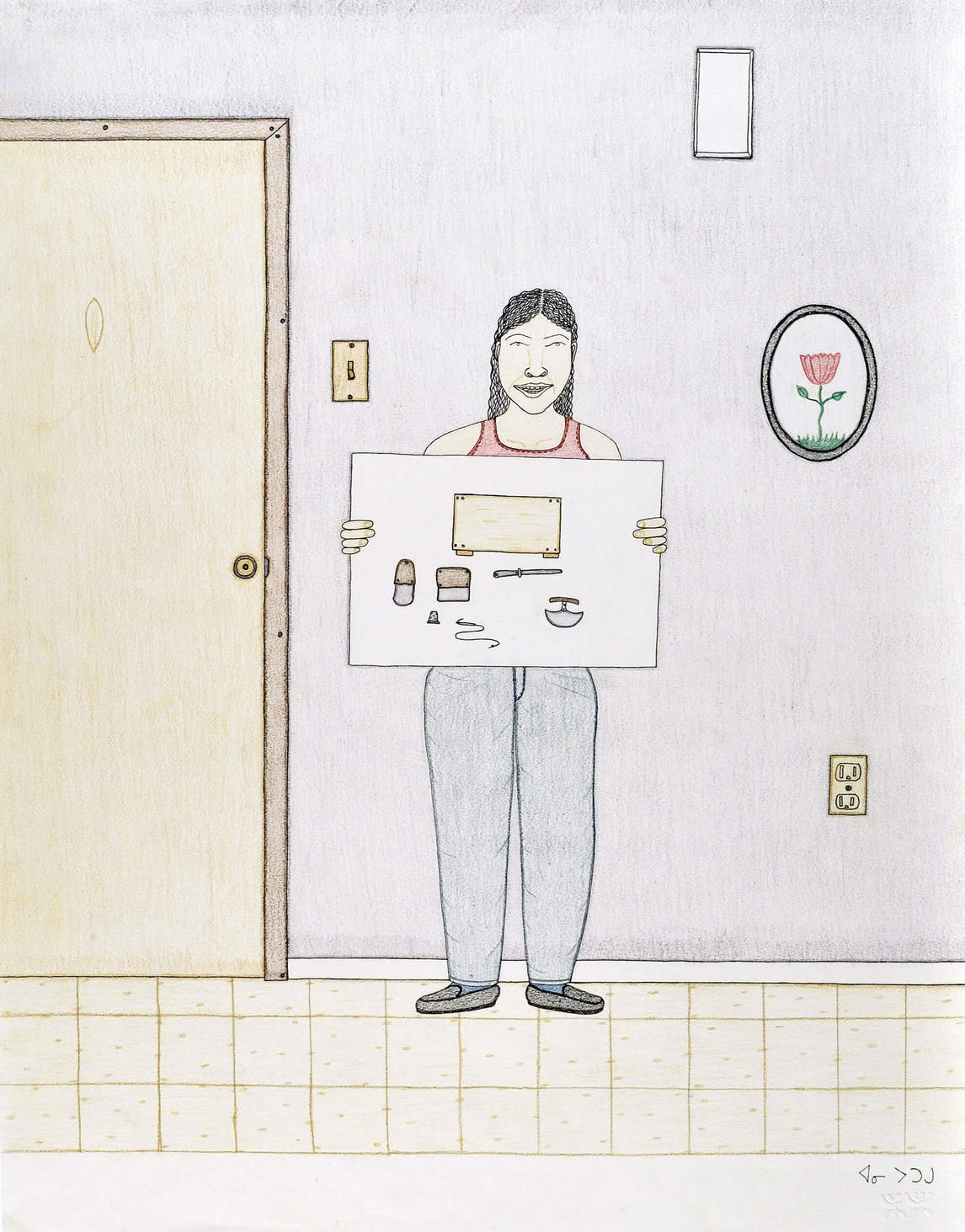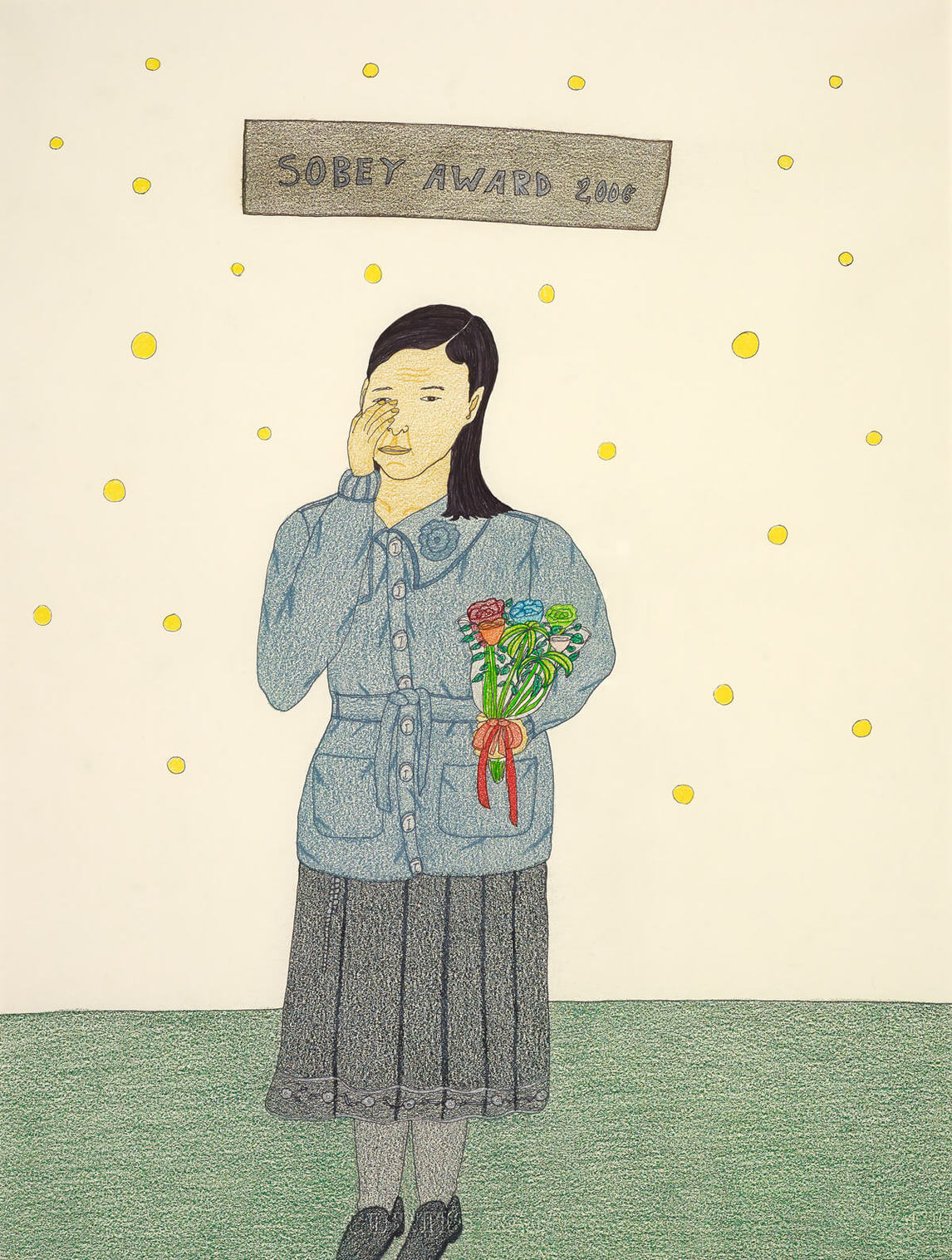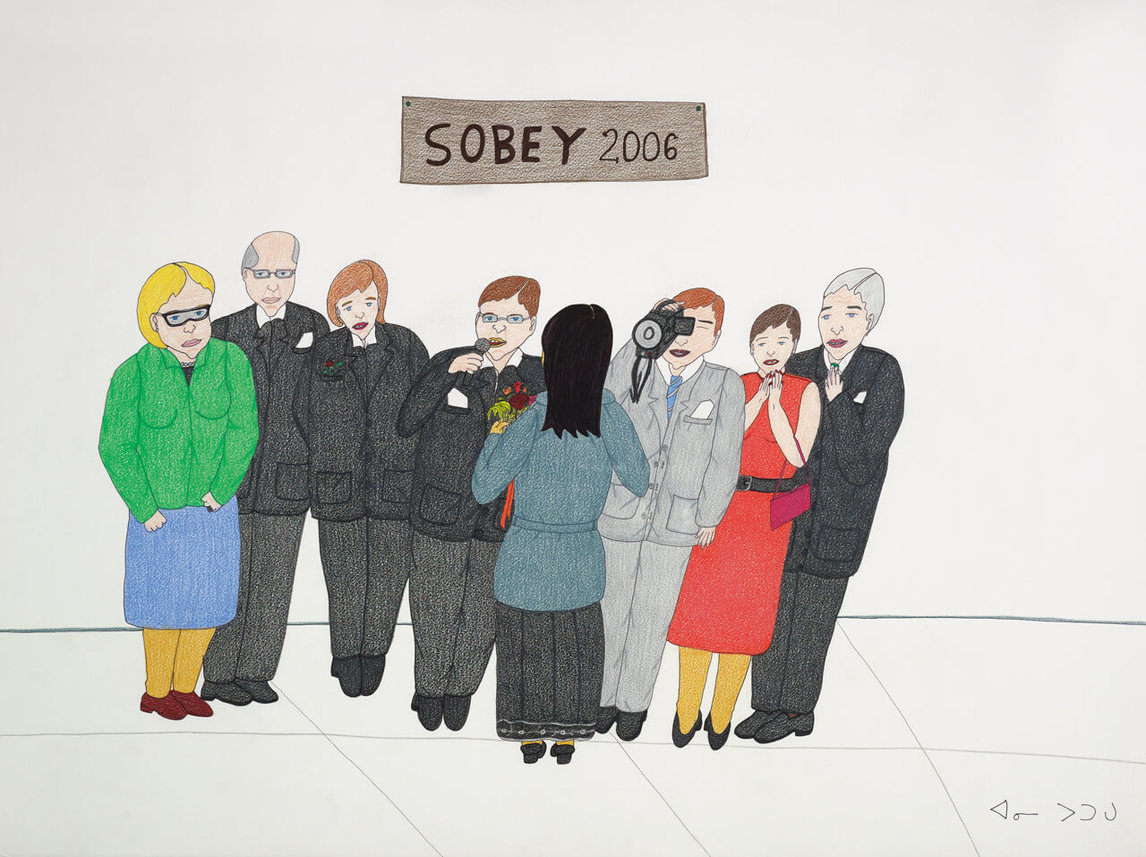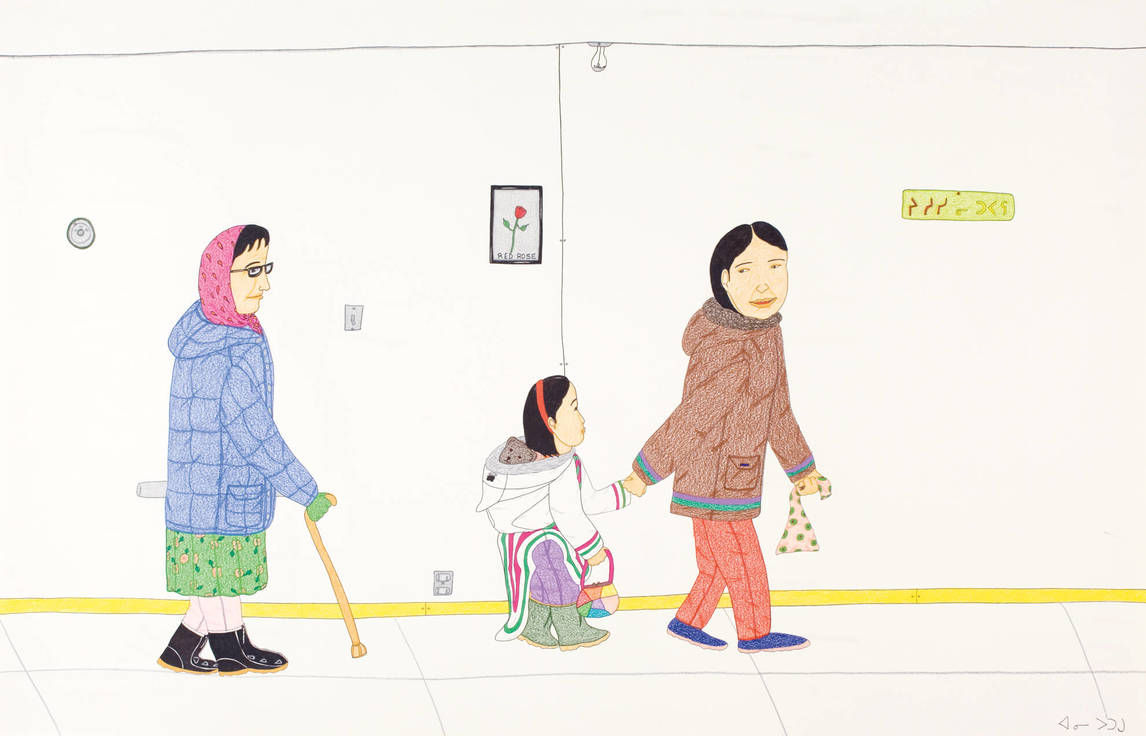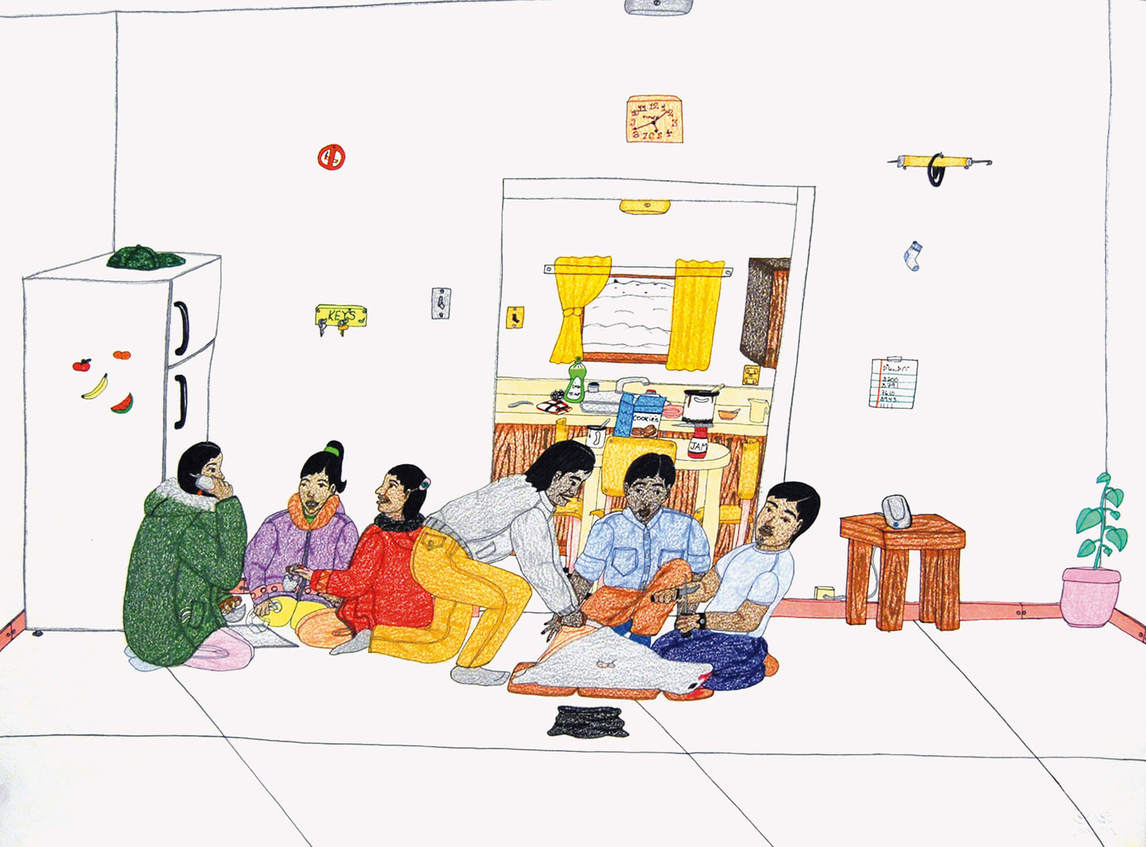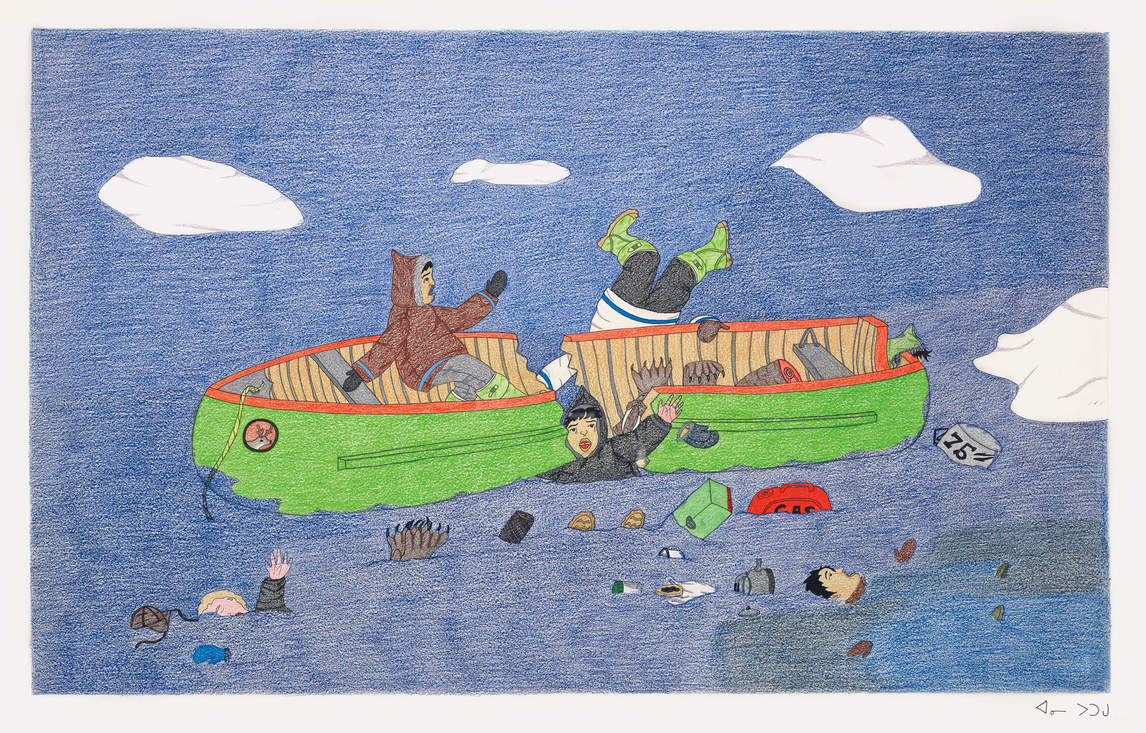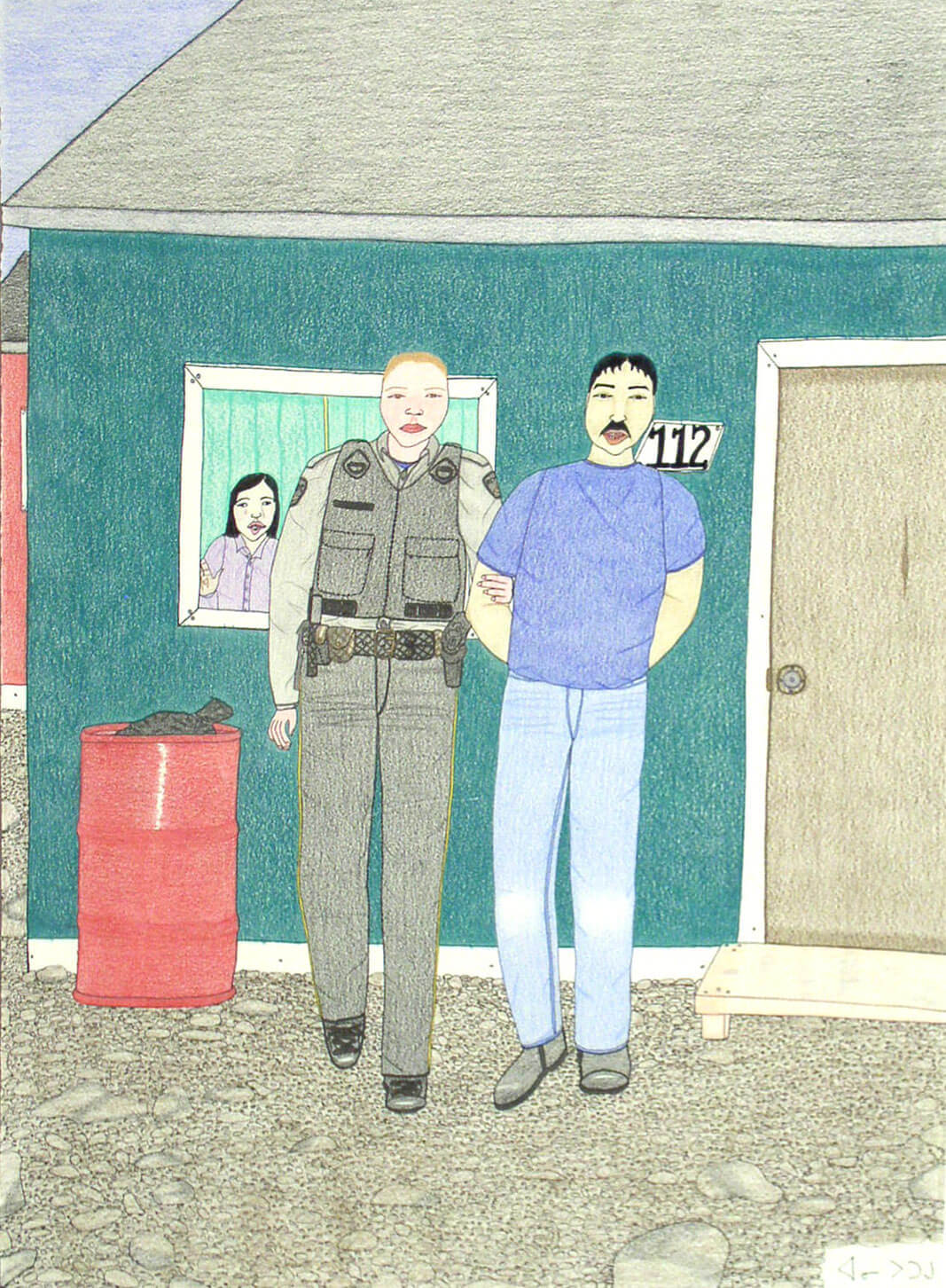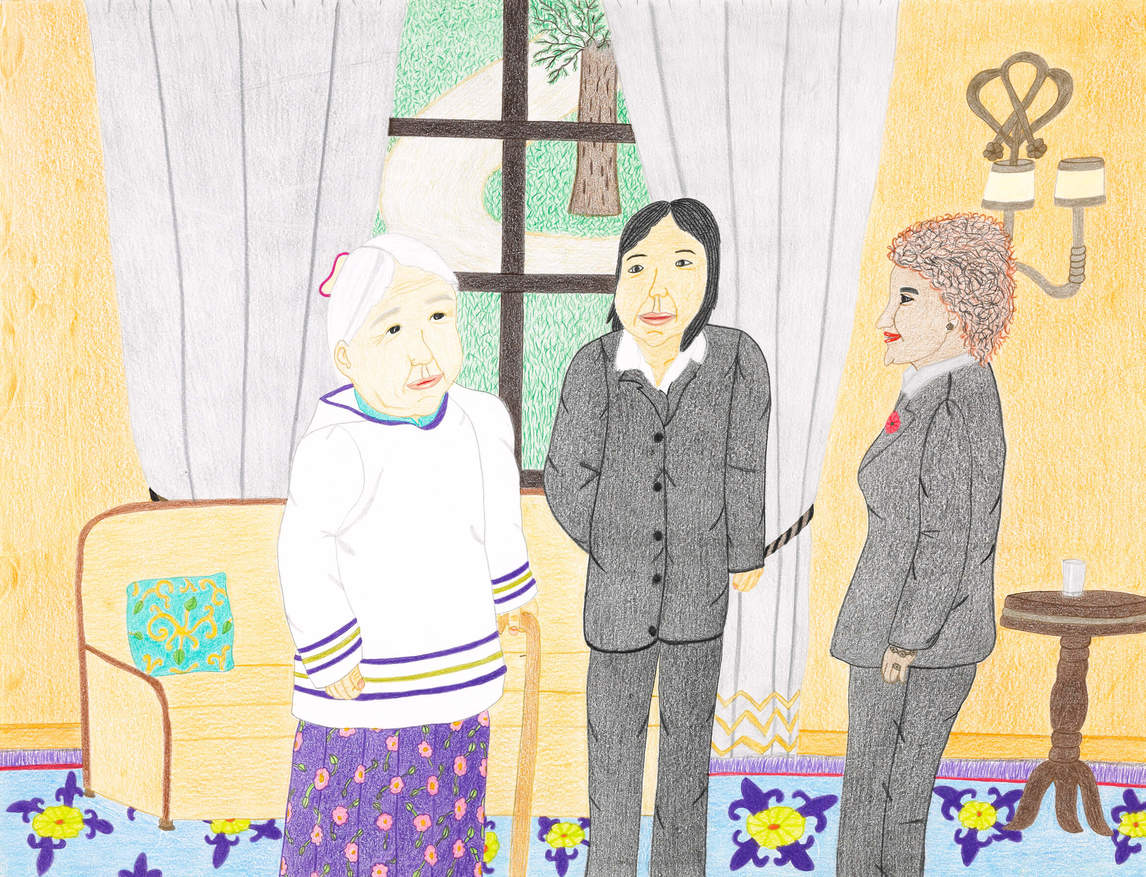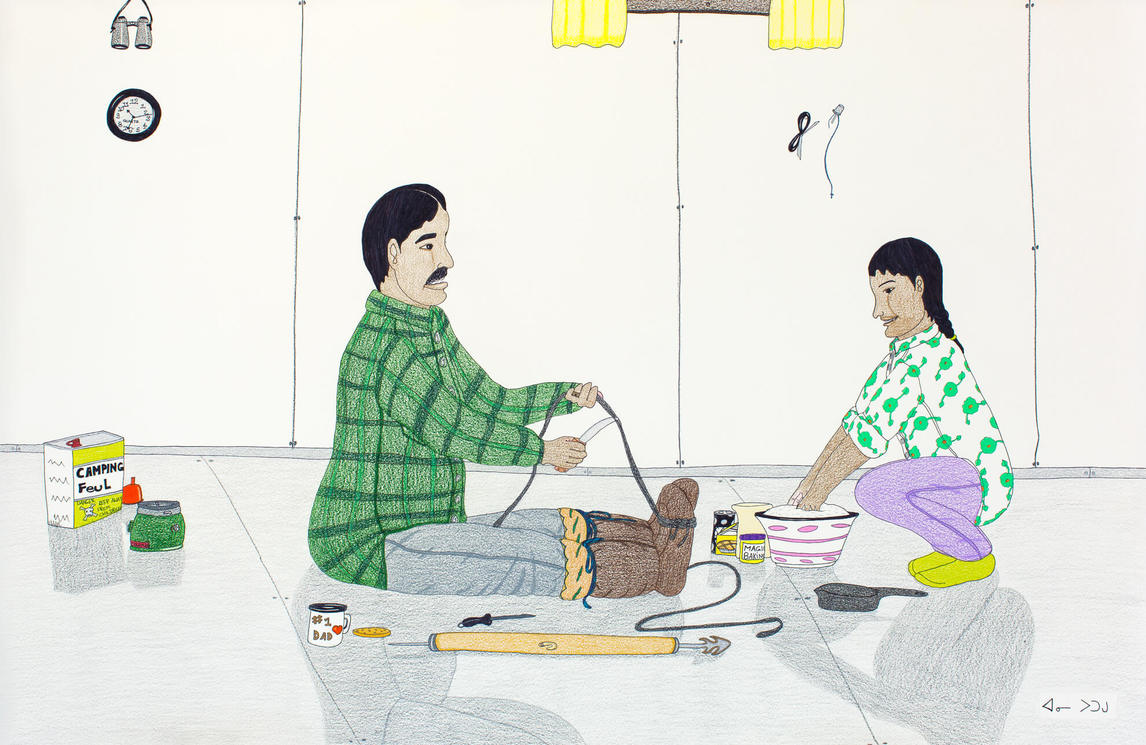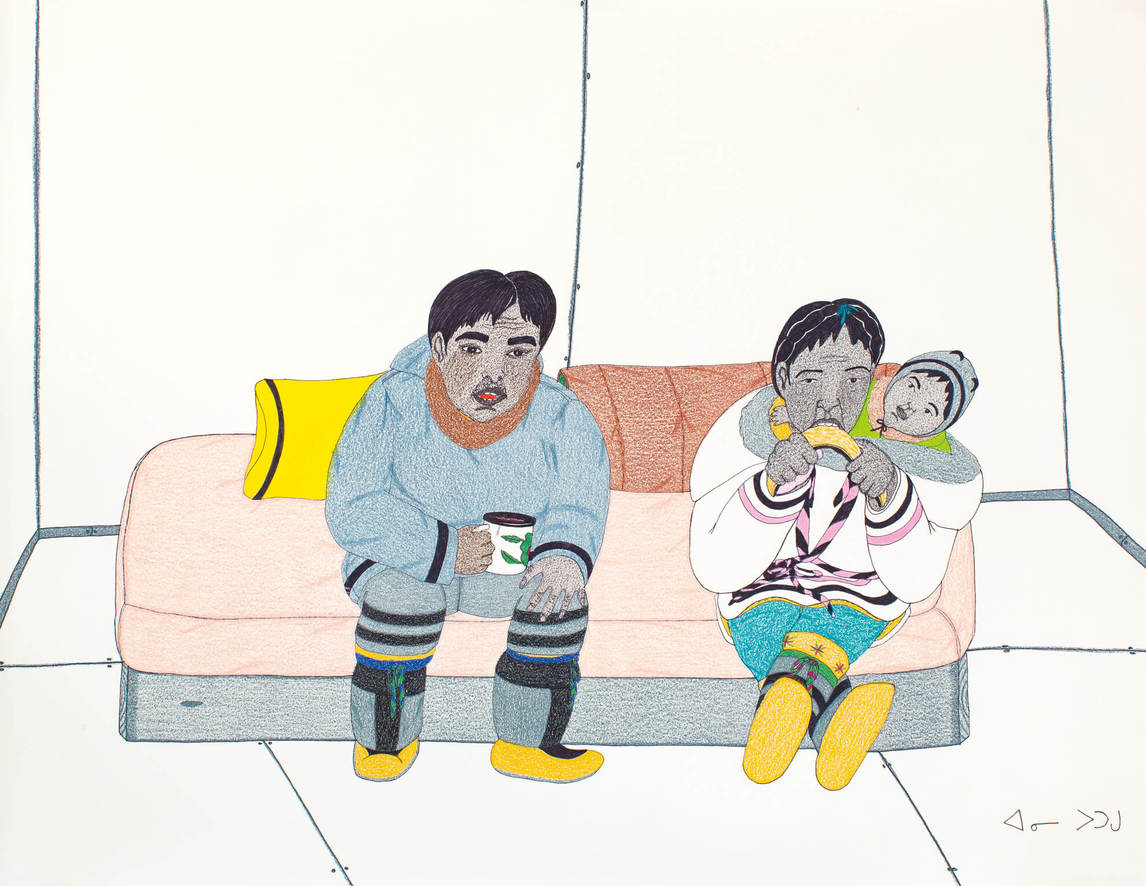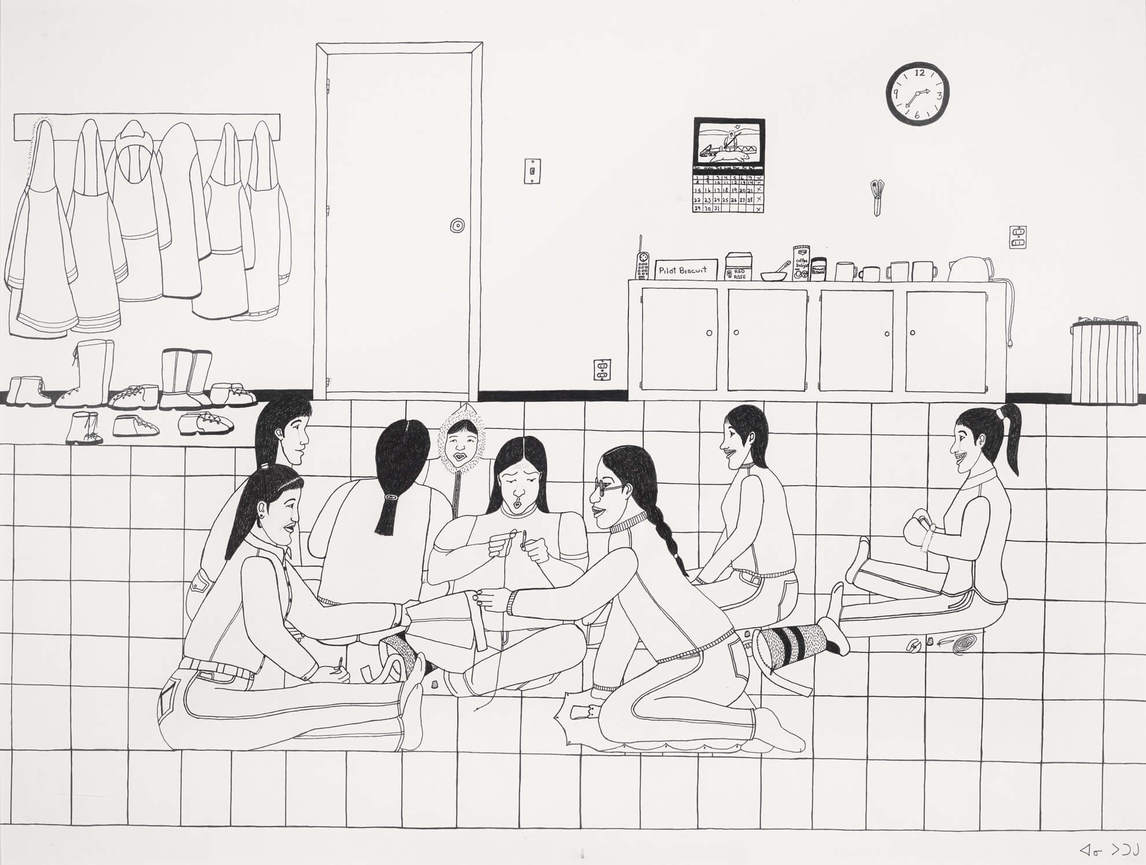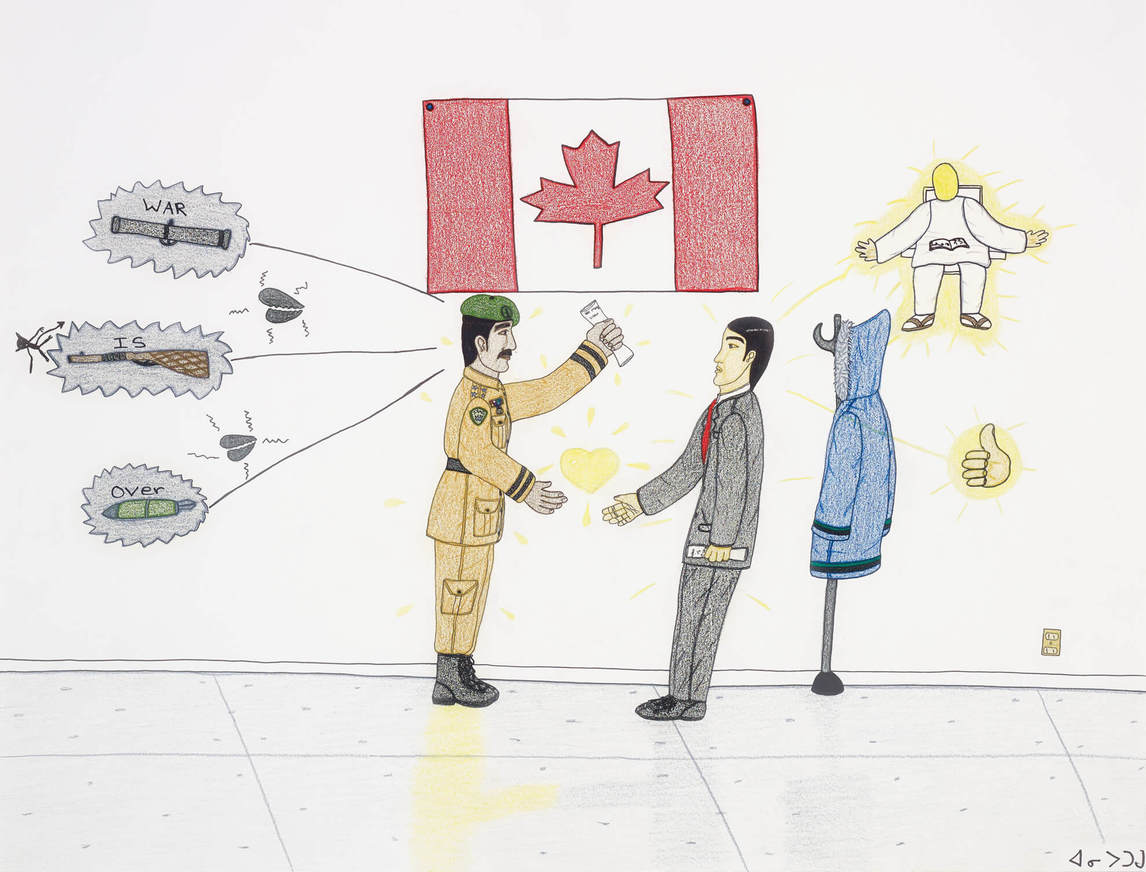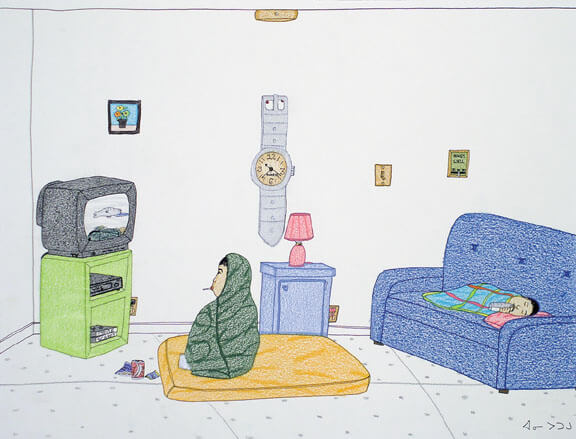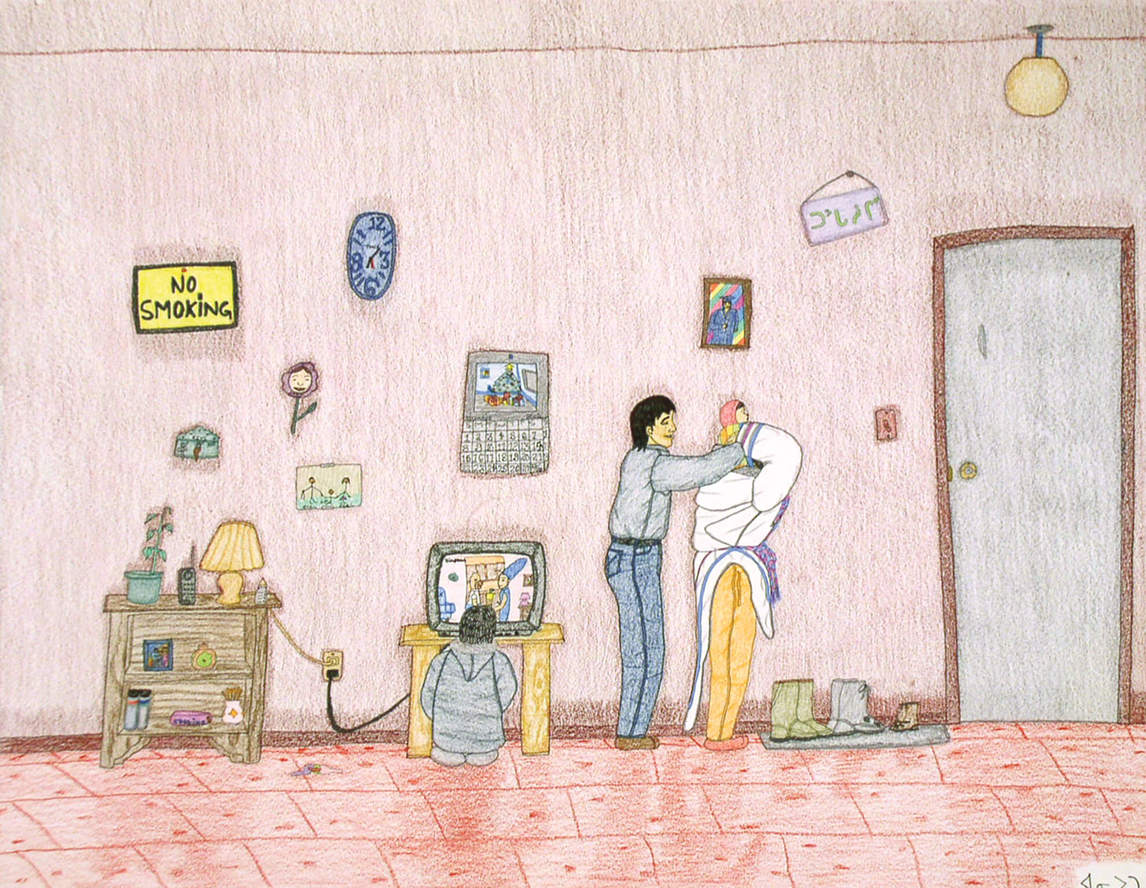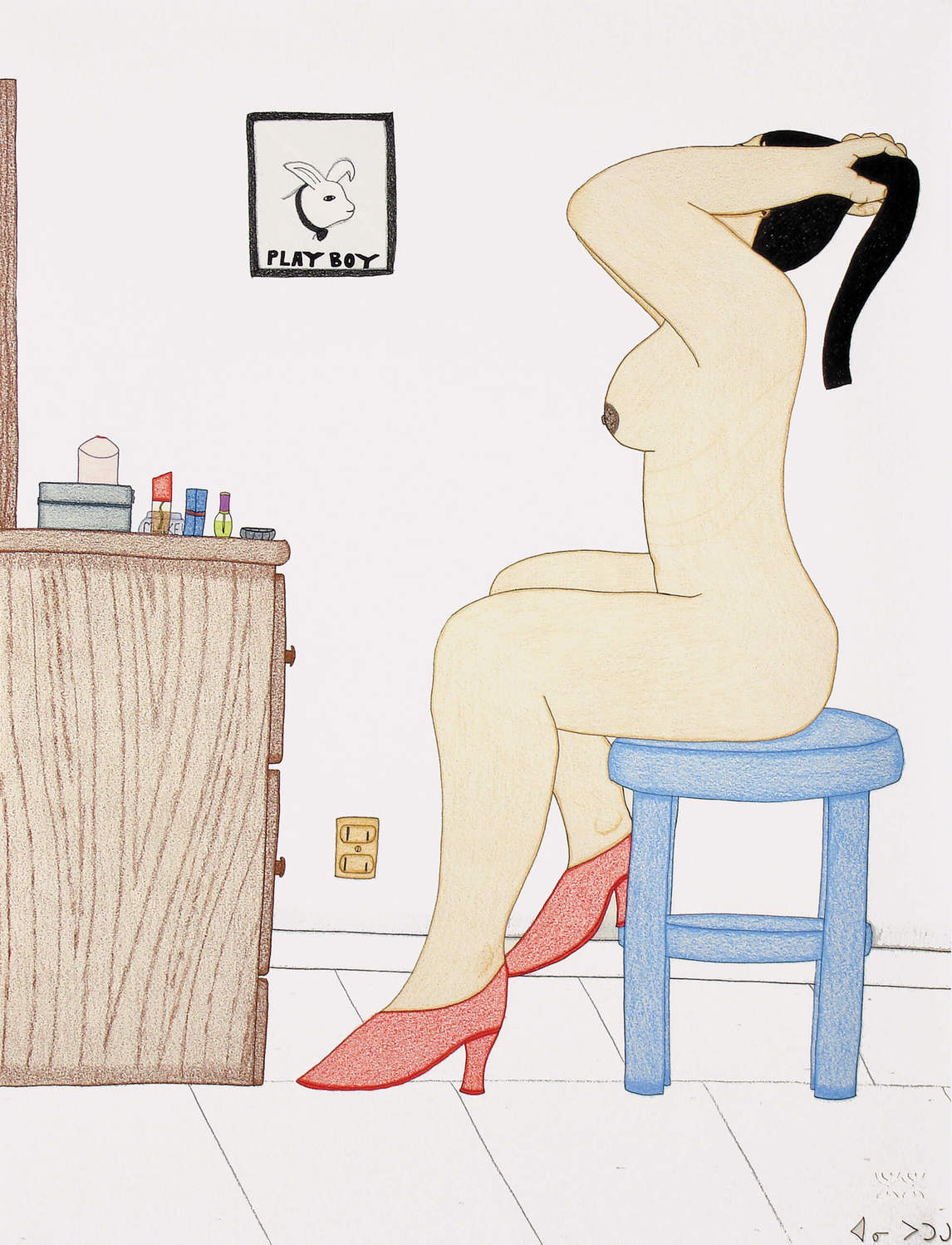 ---
Credits for Photographs and Works by Other Artists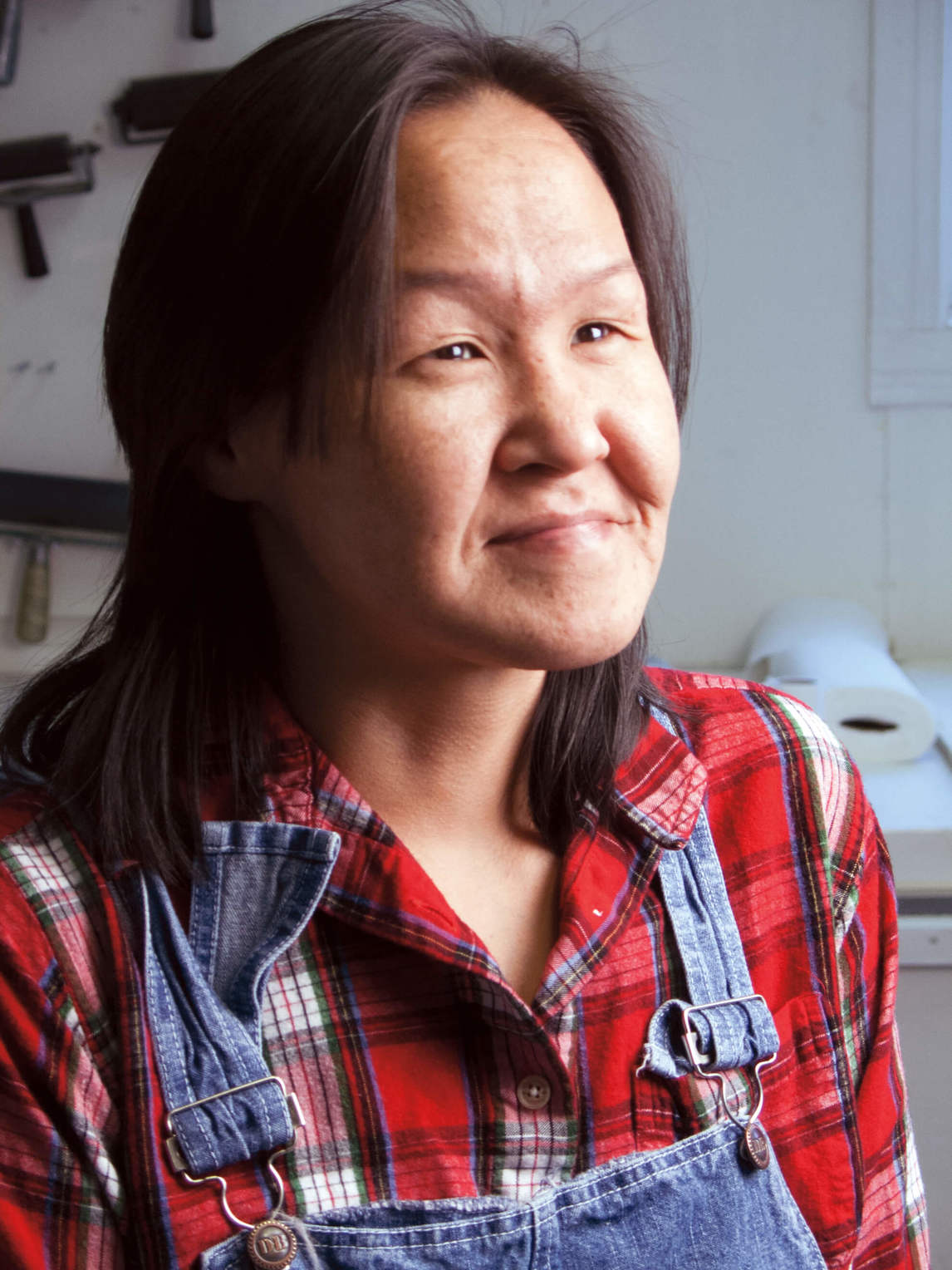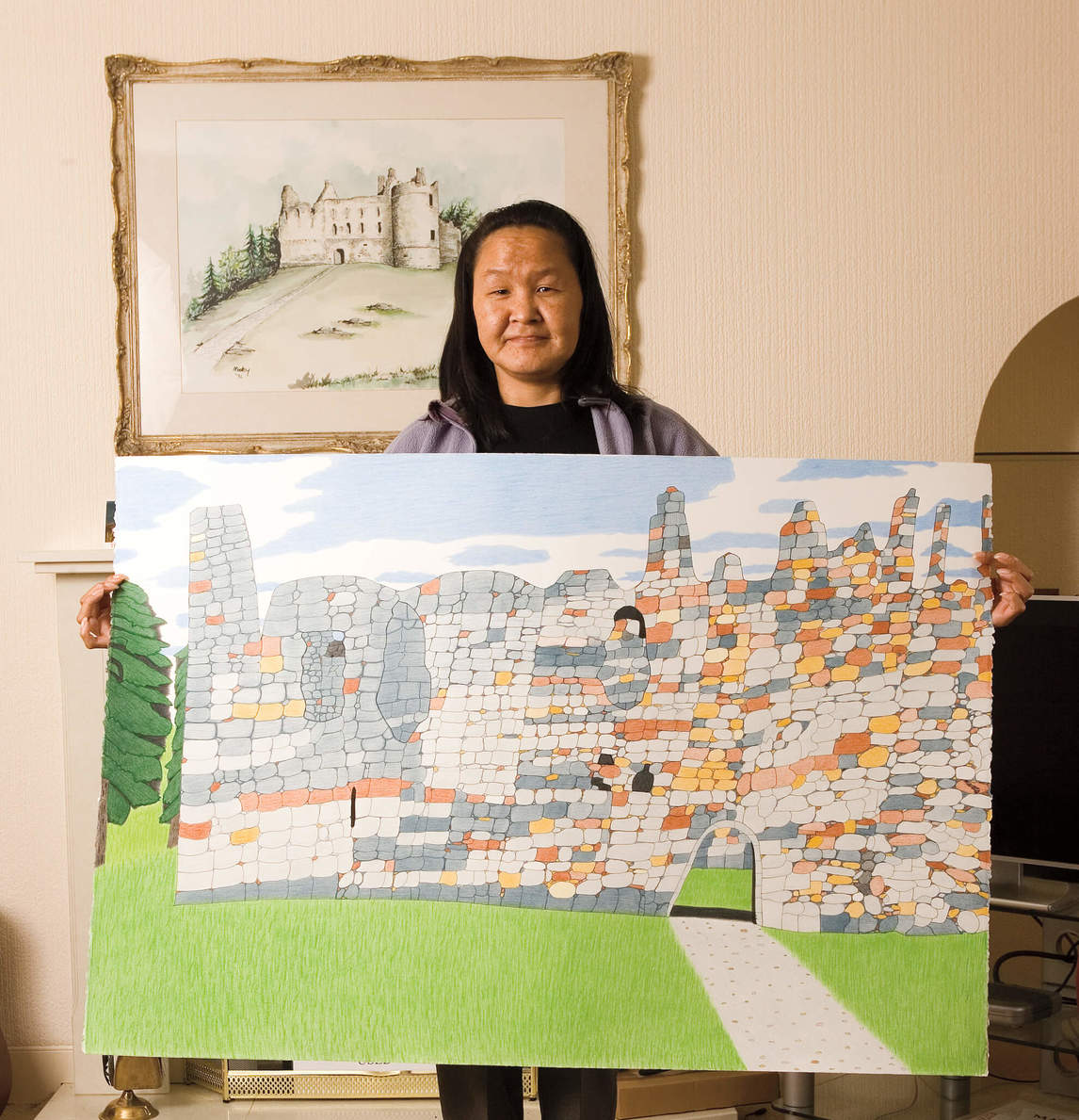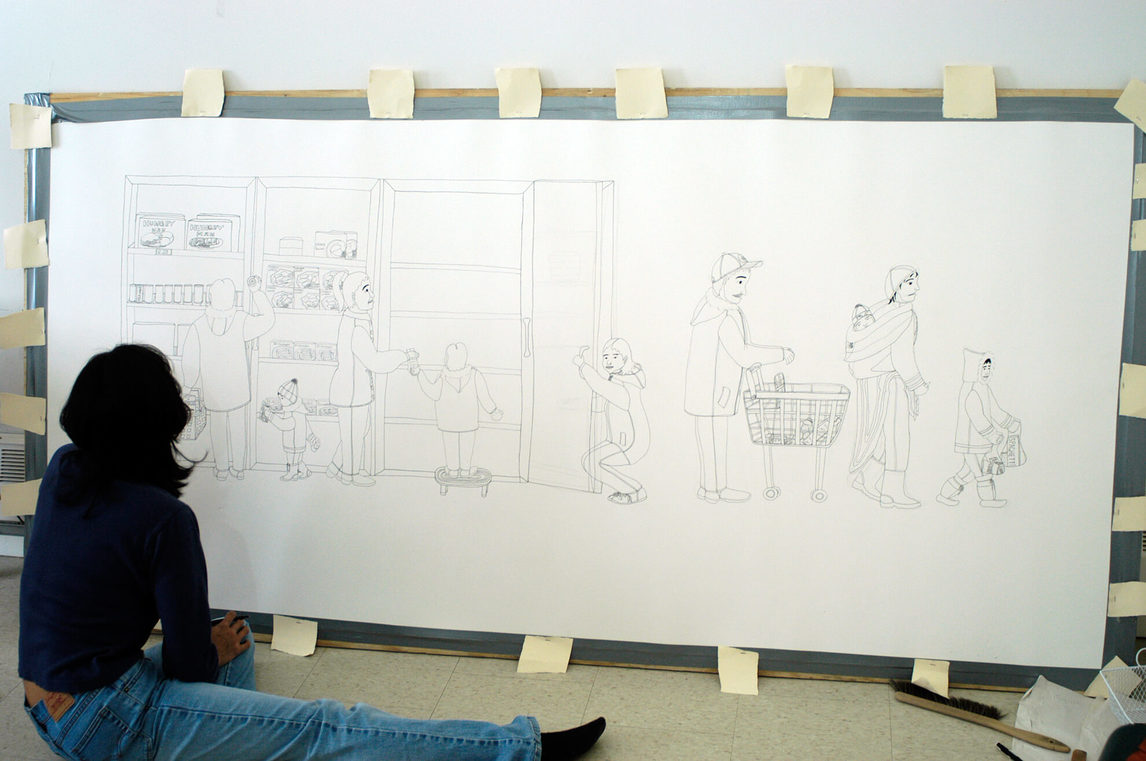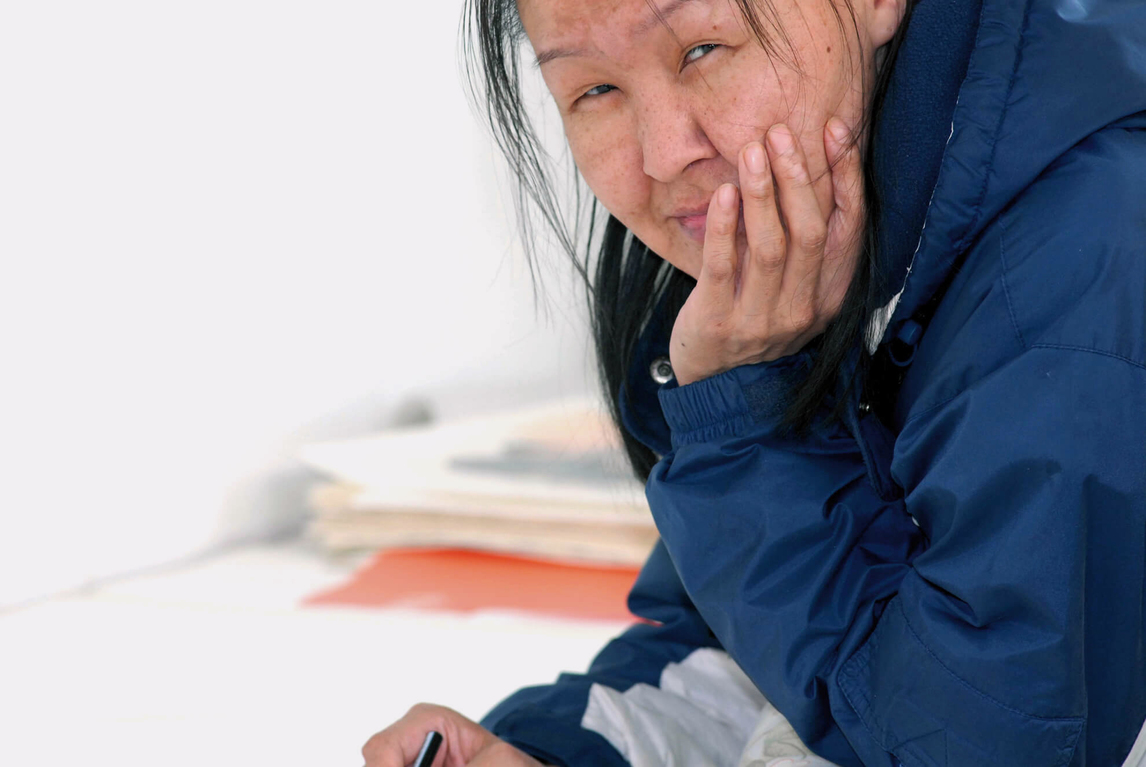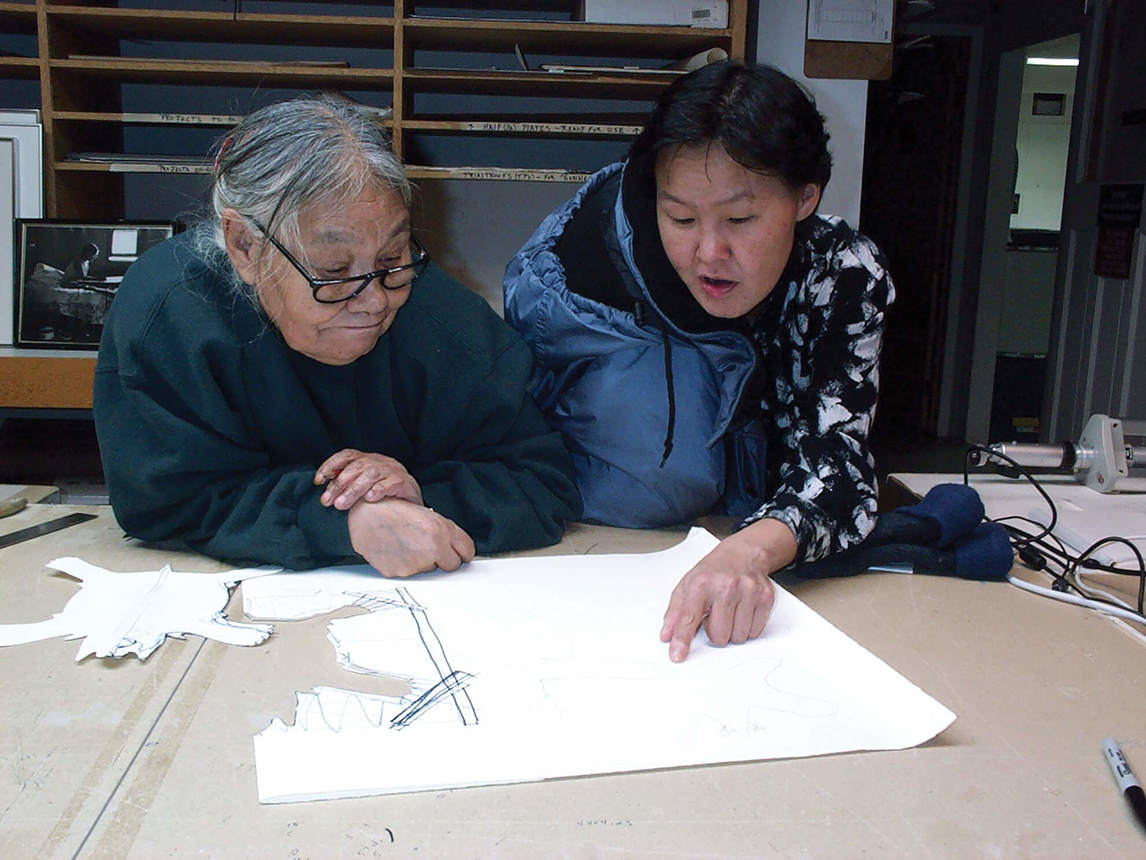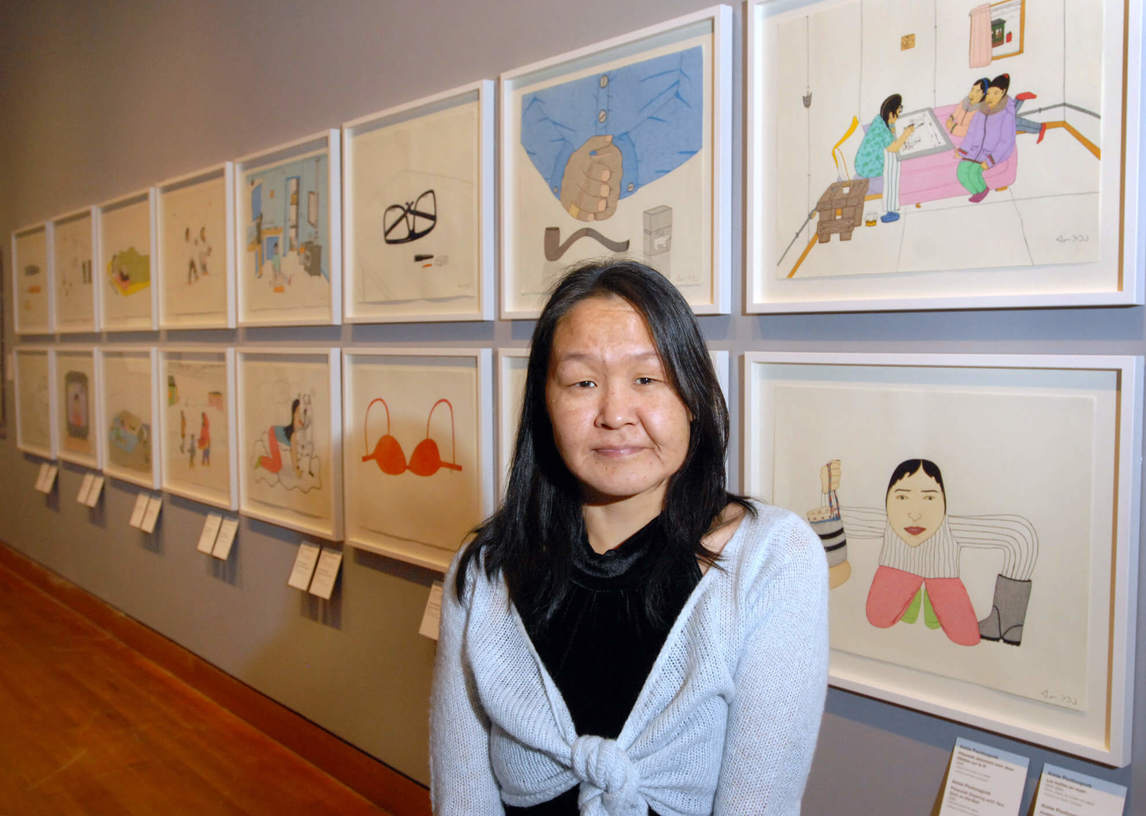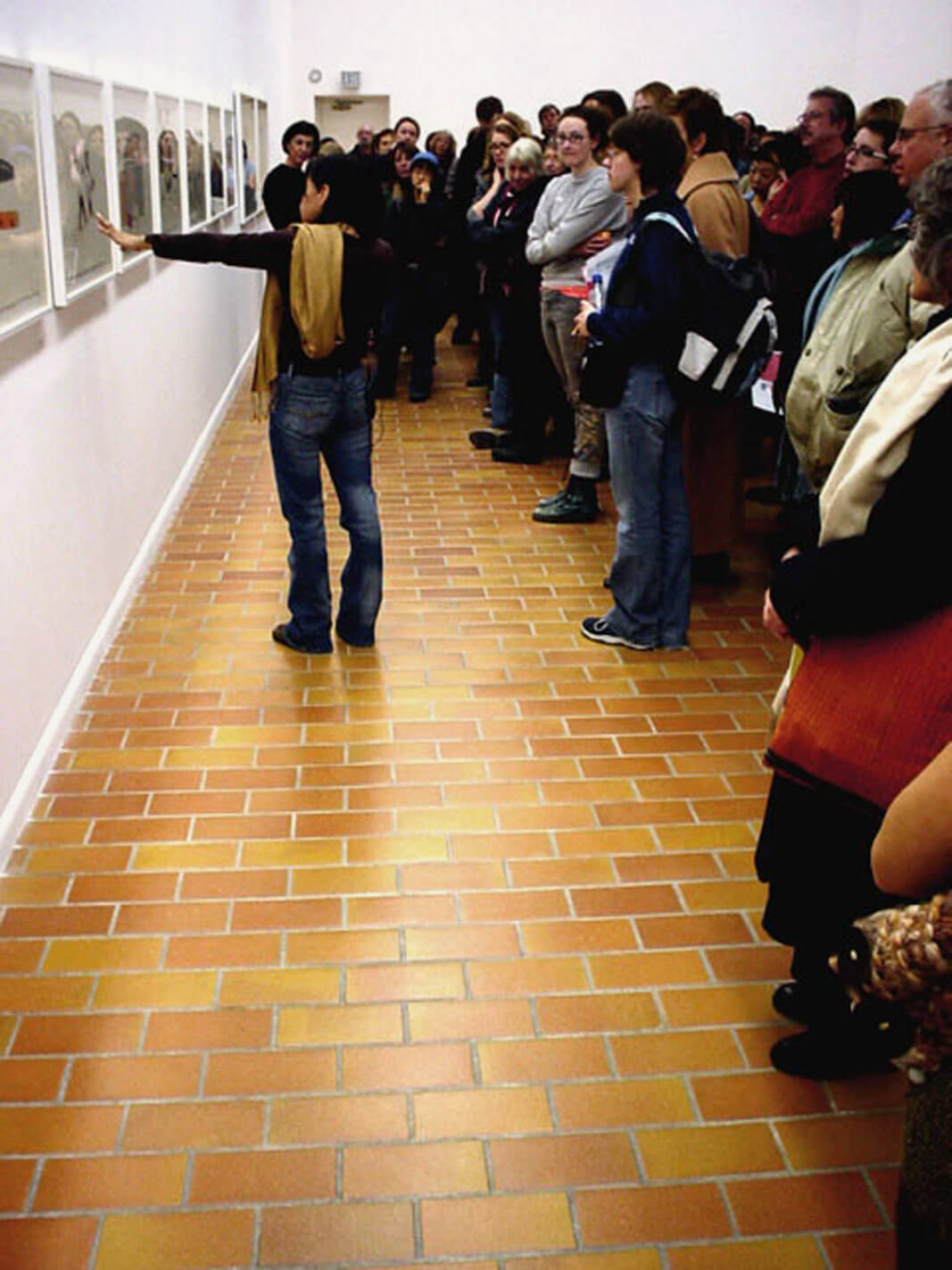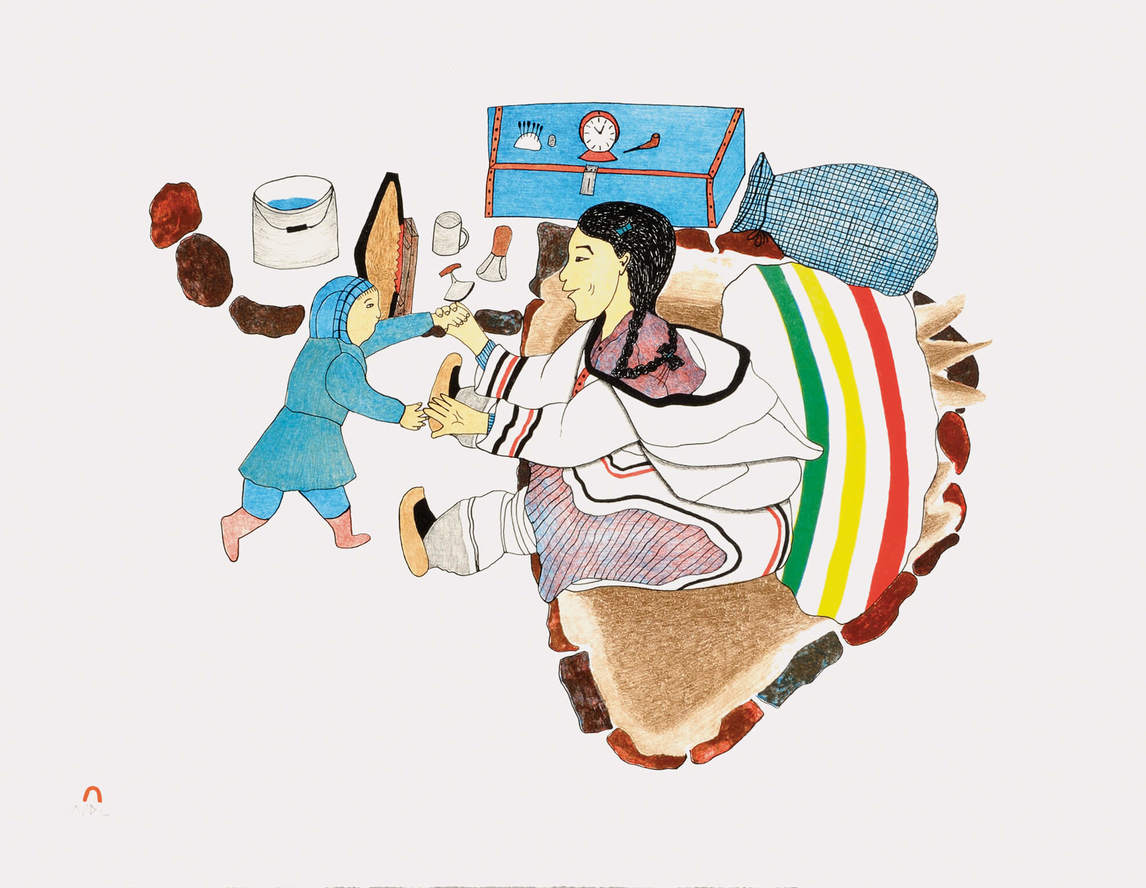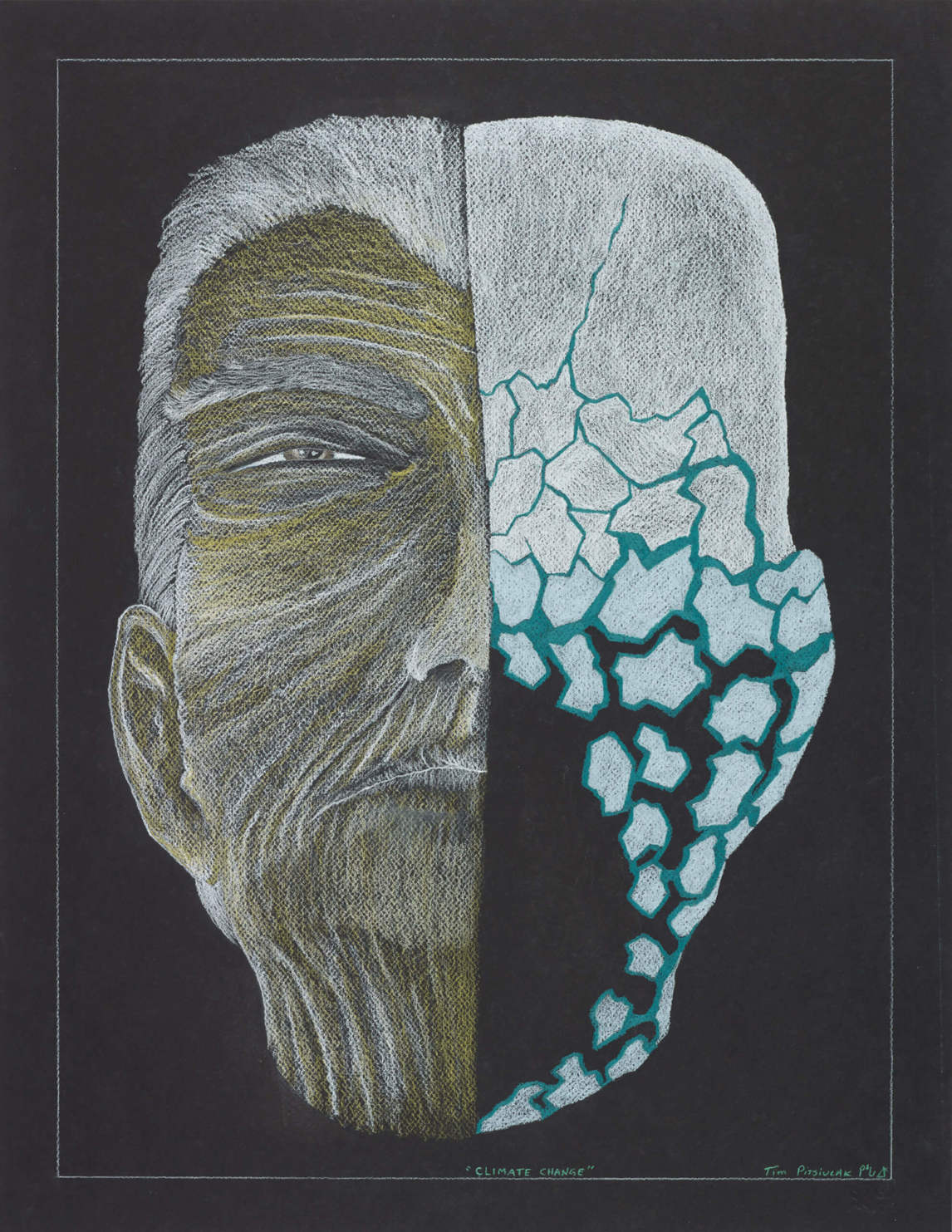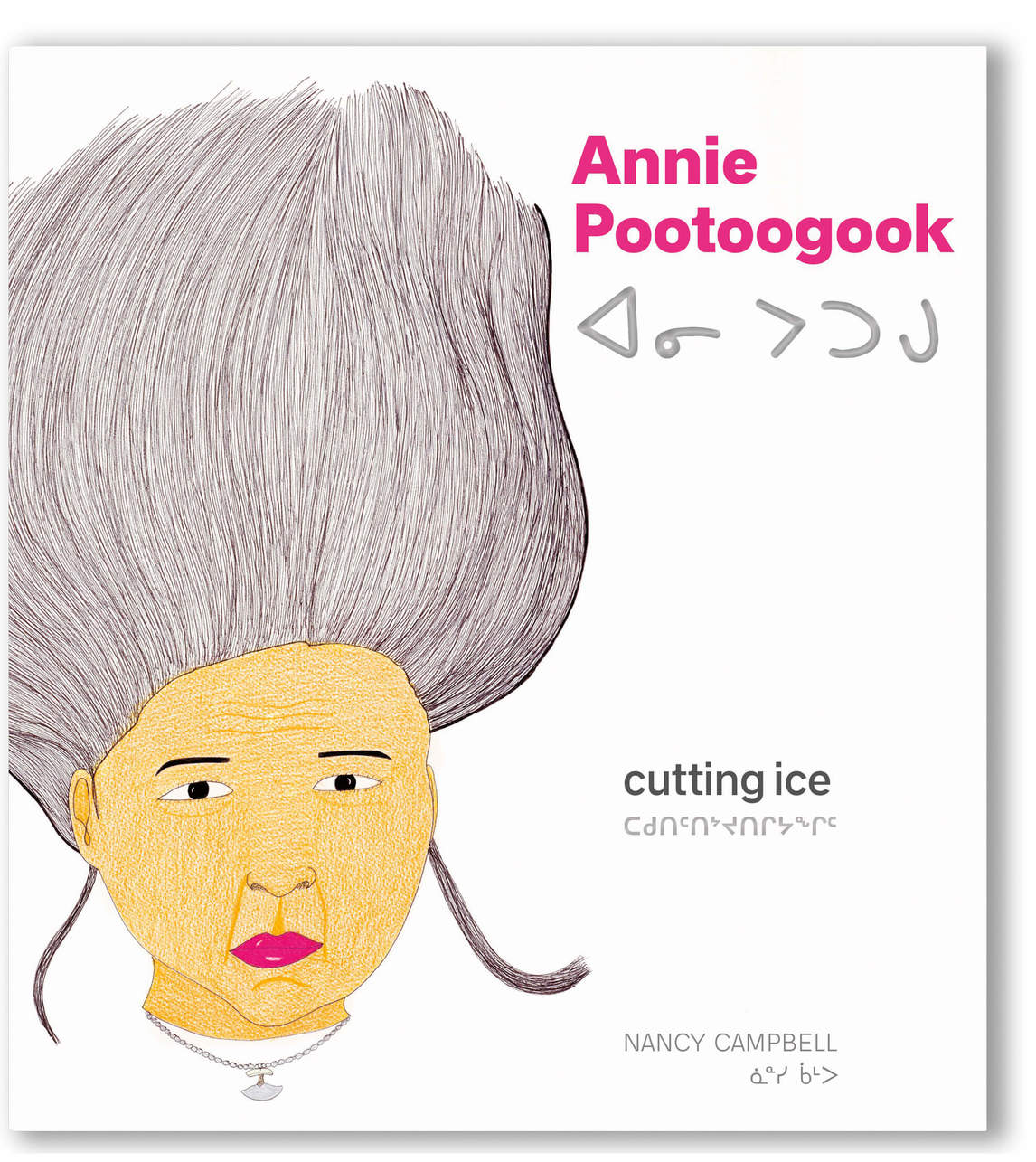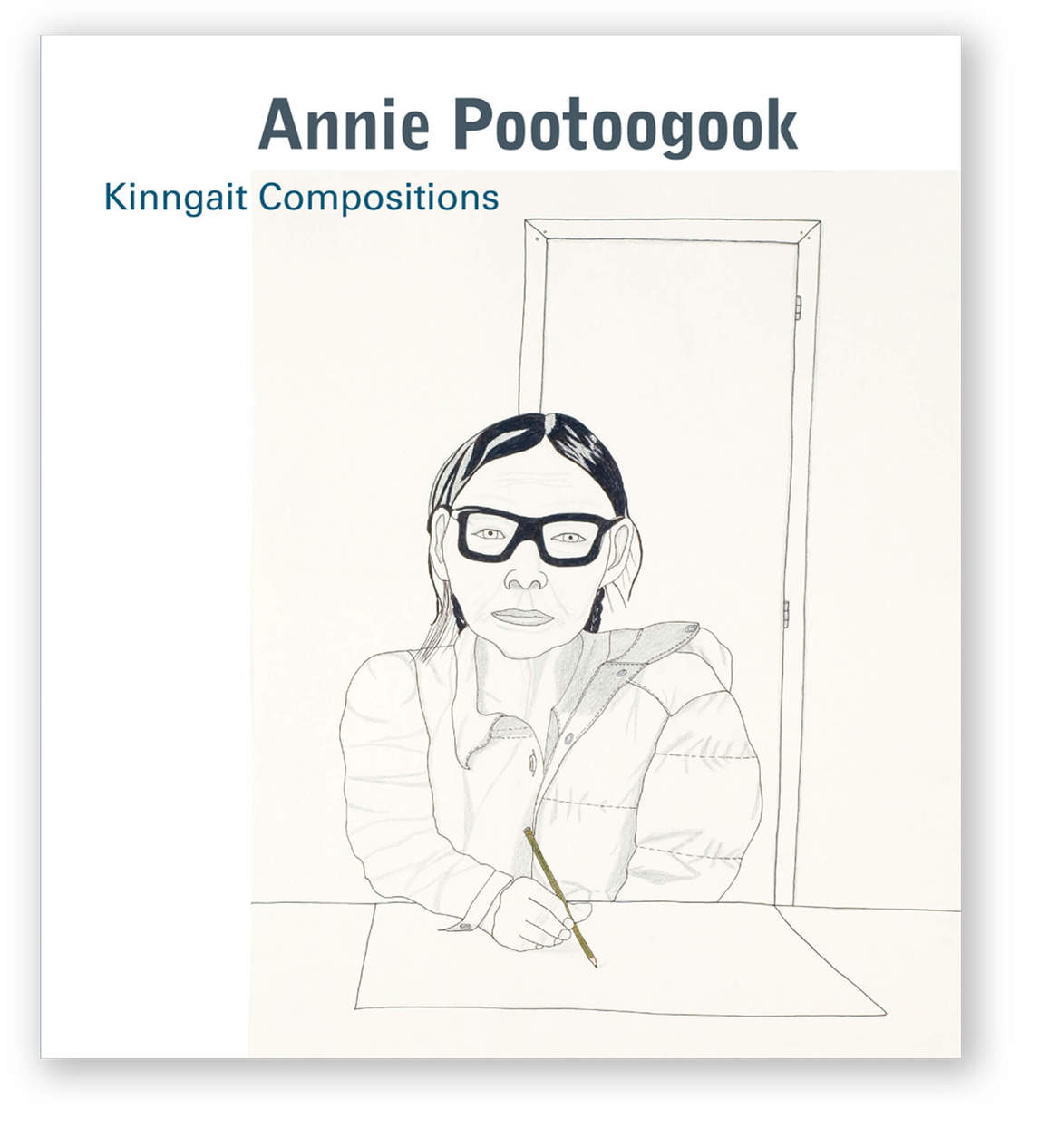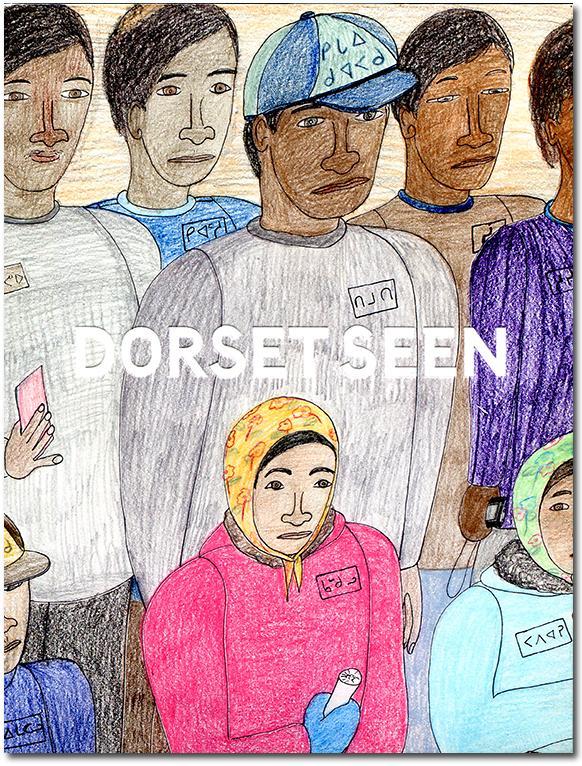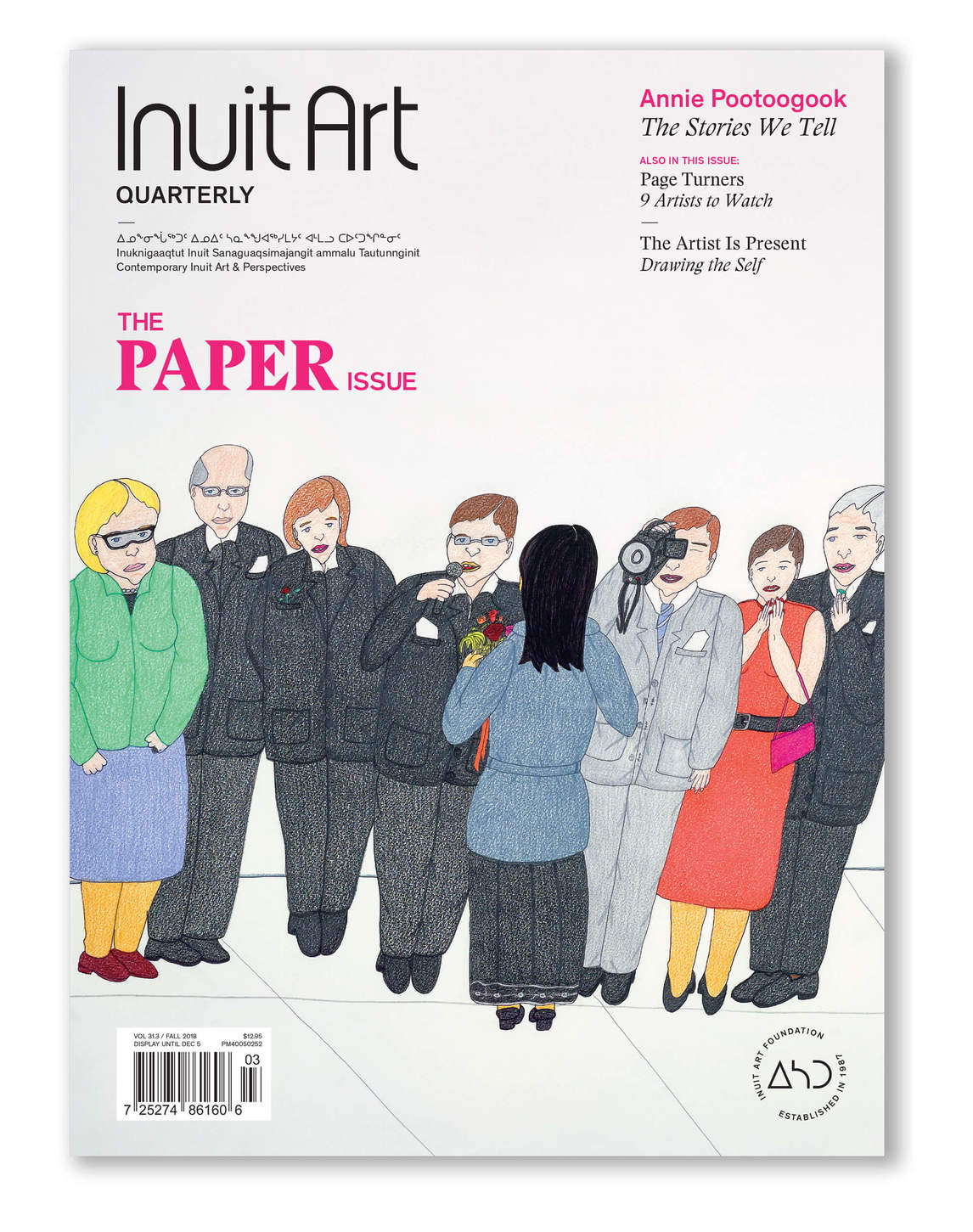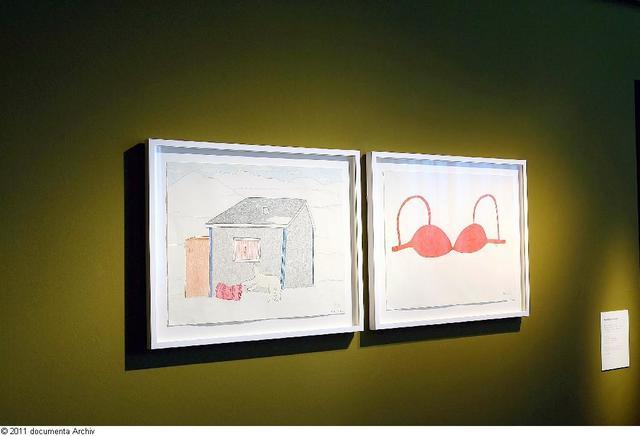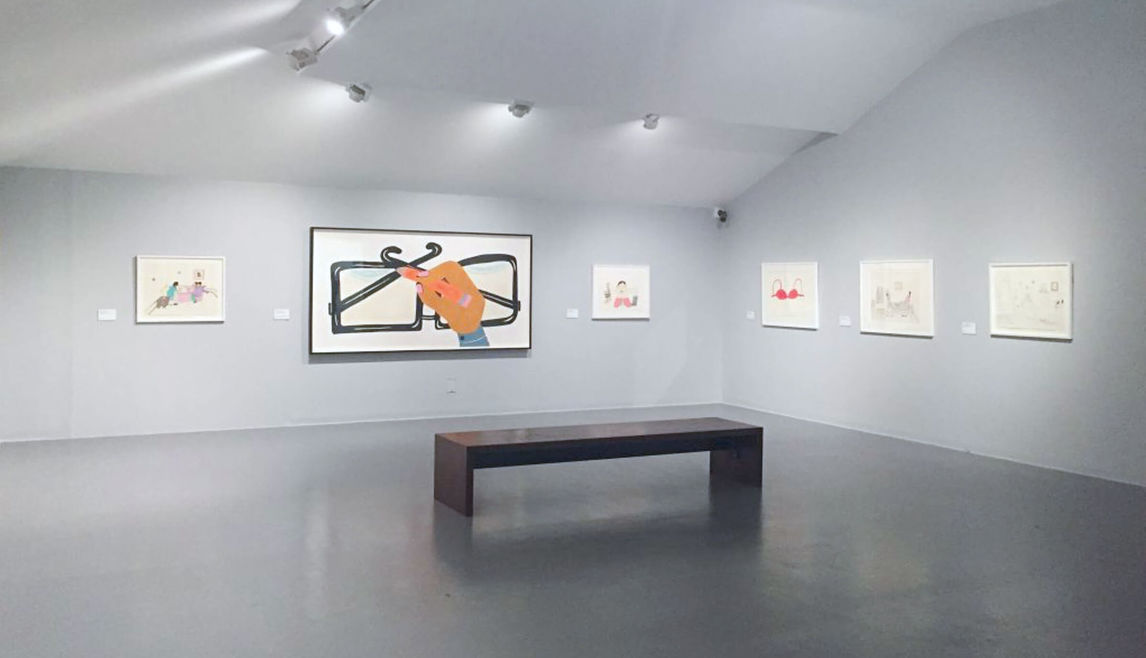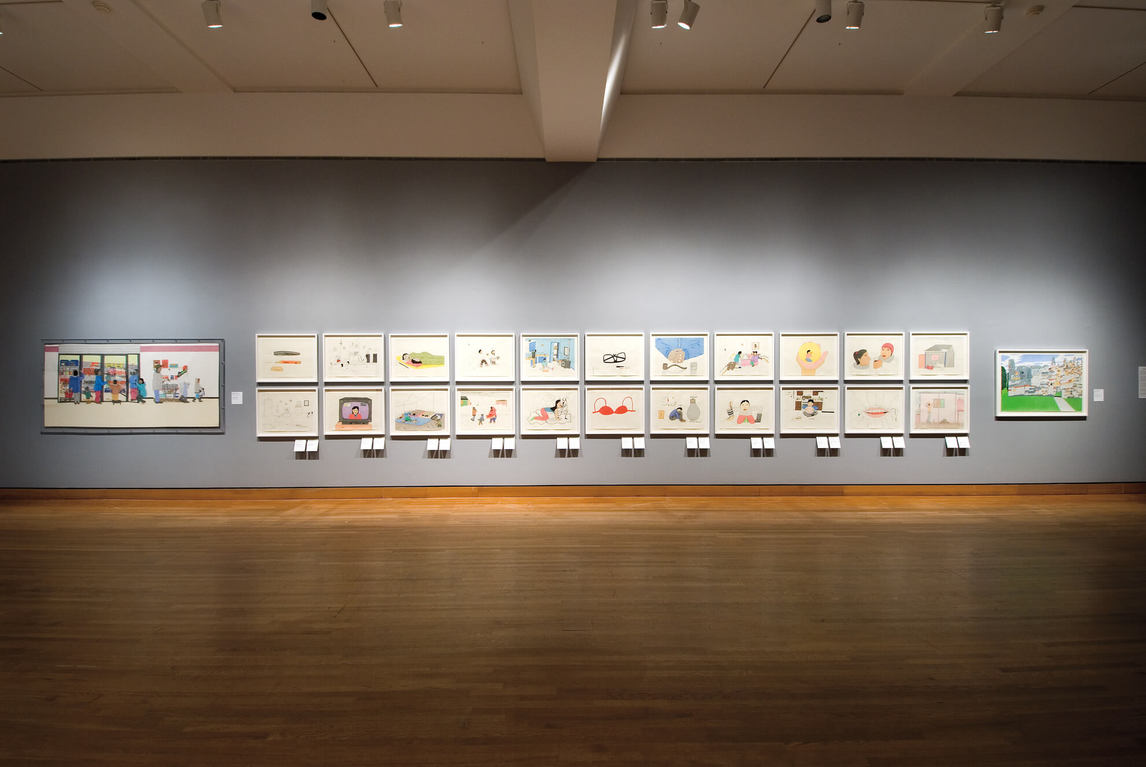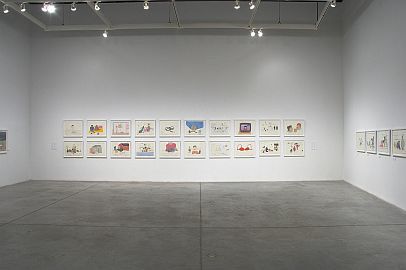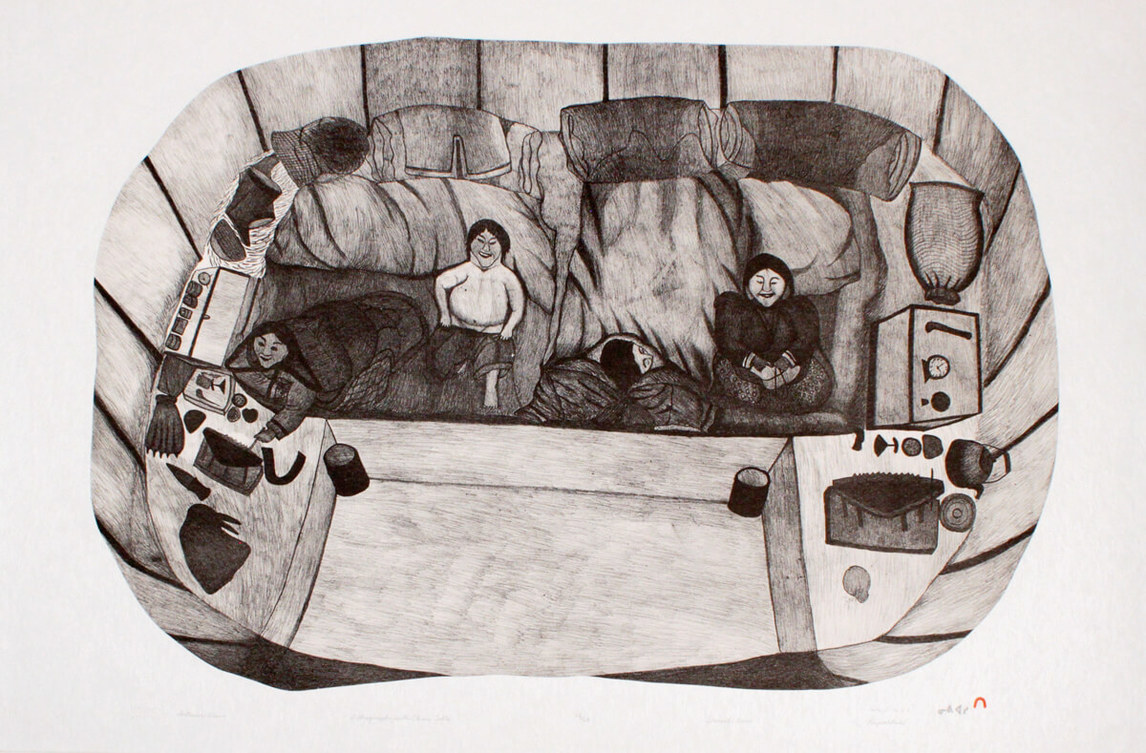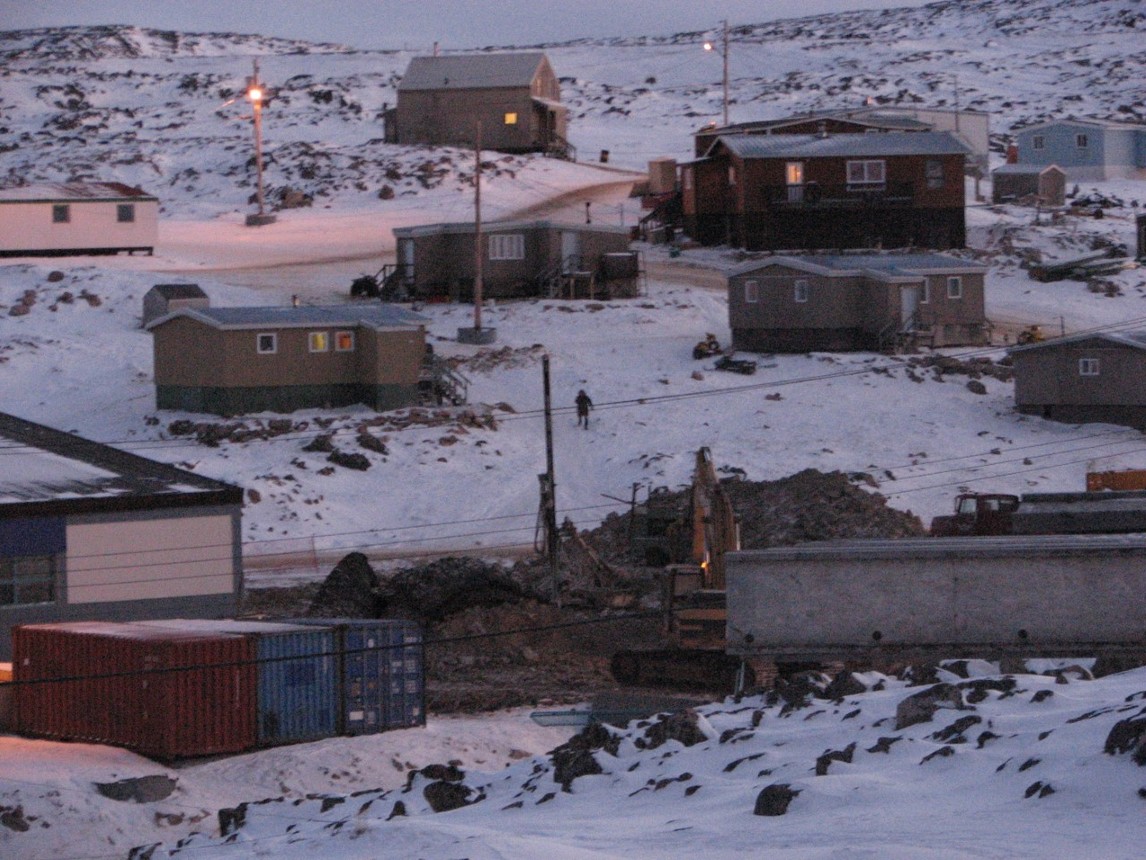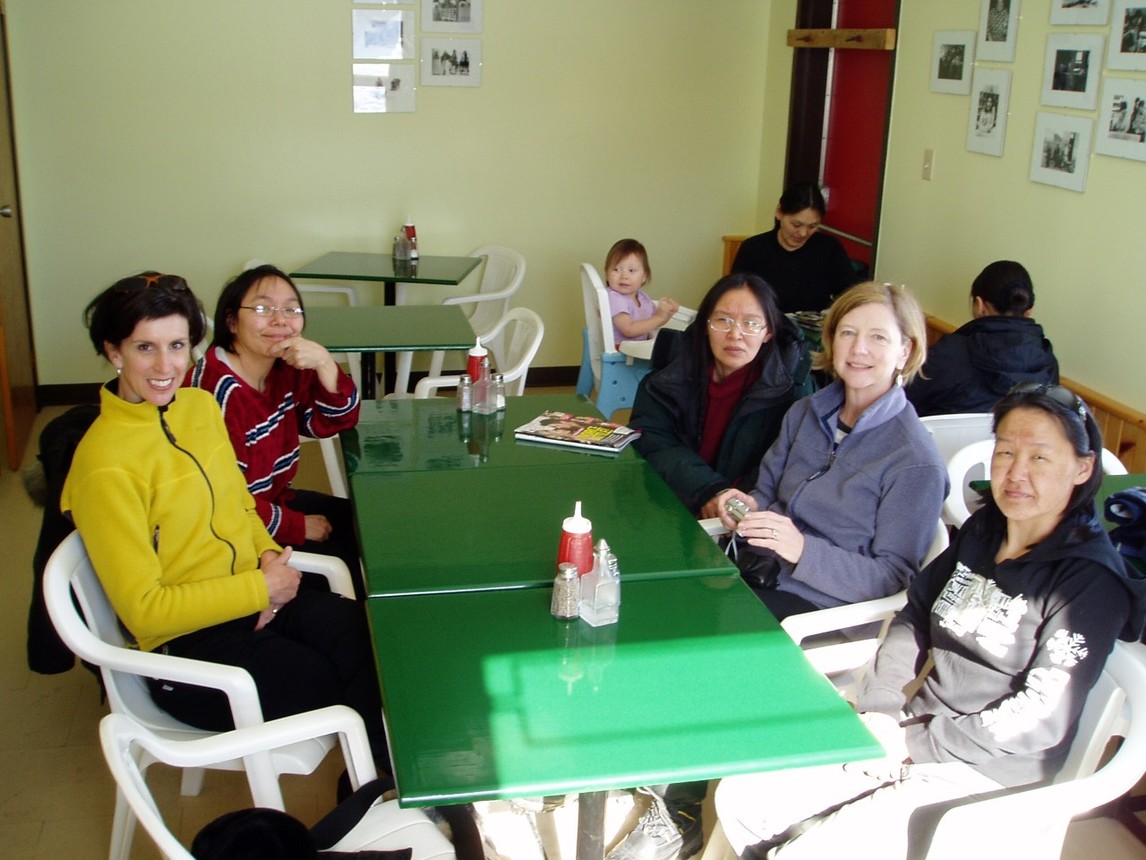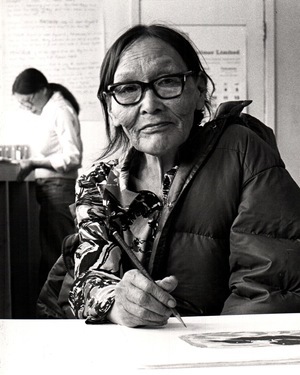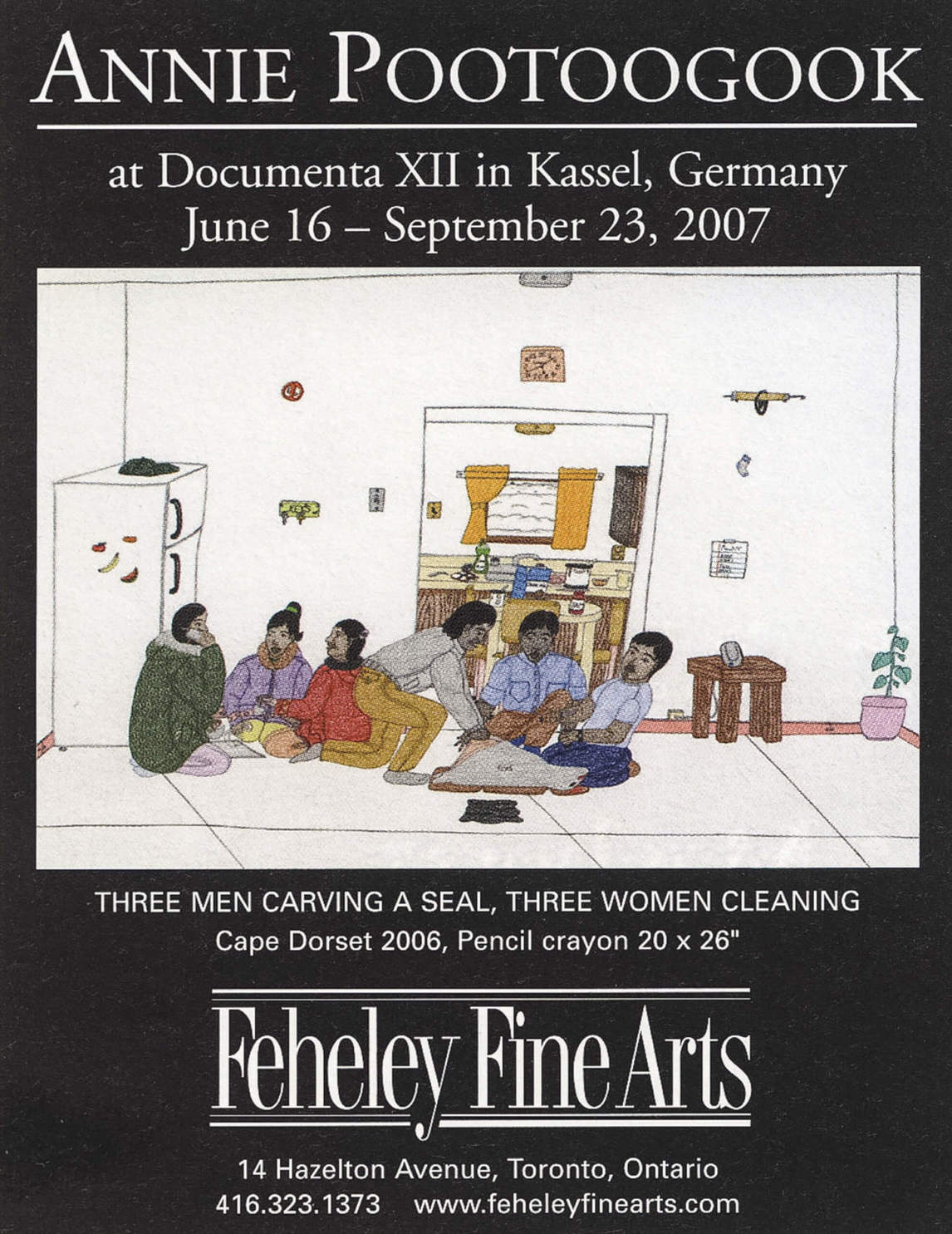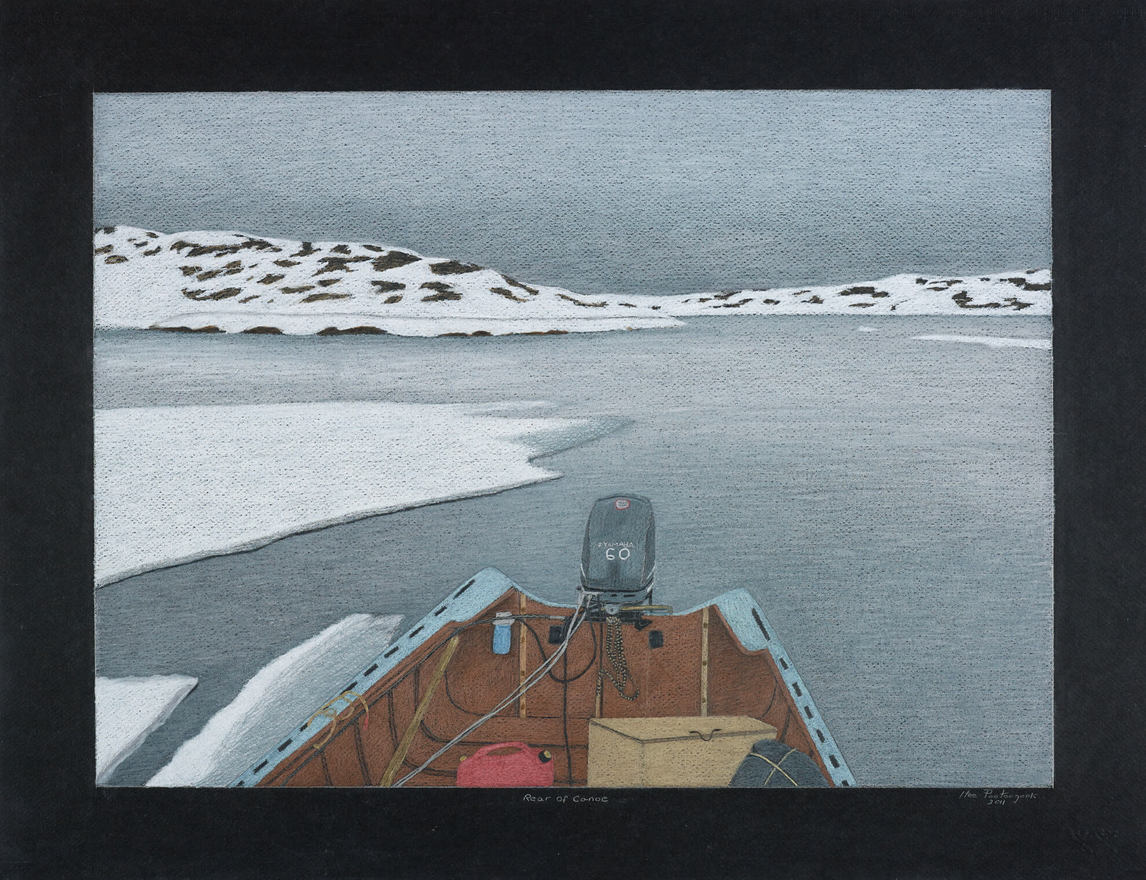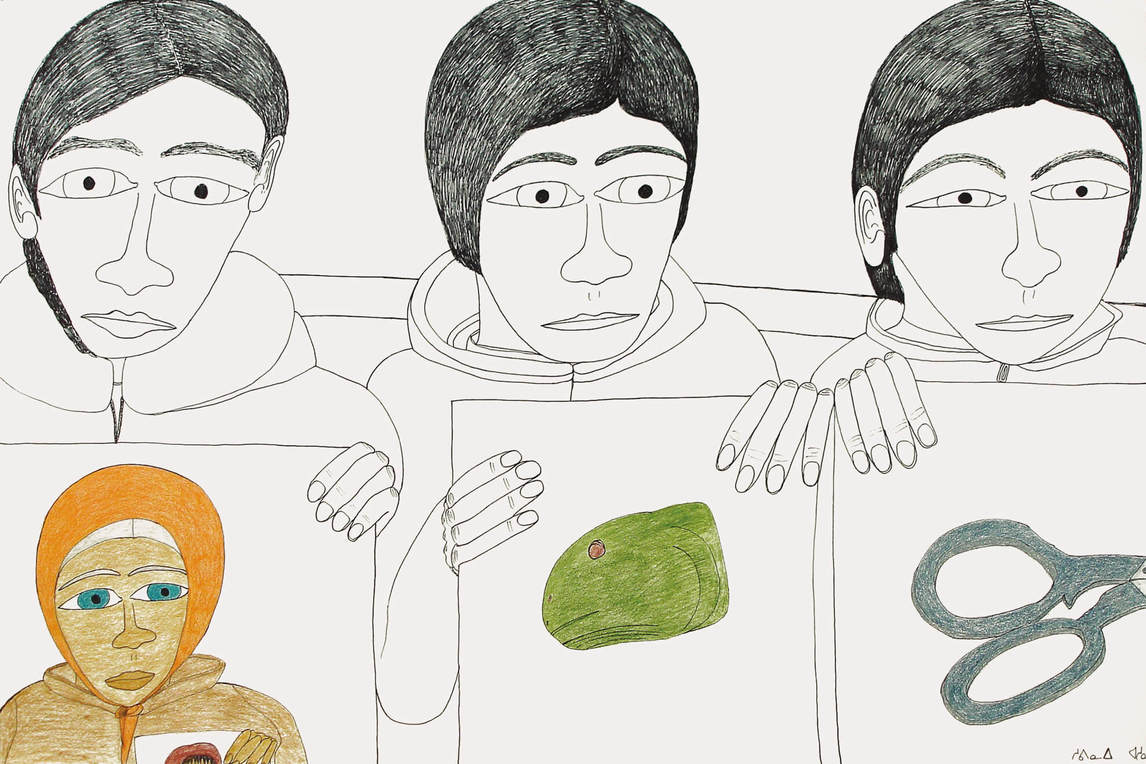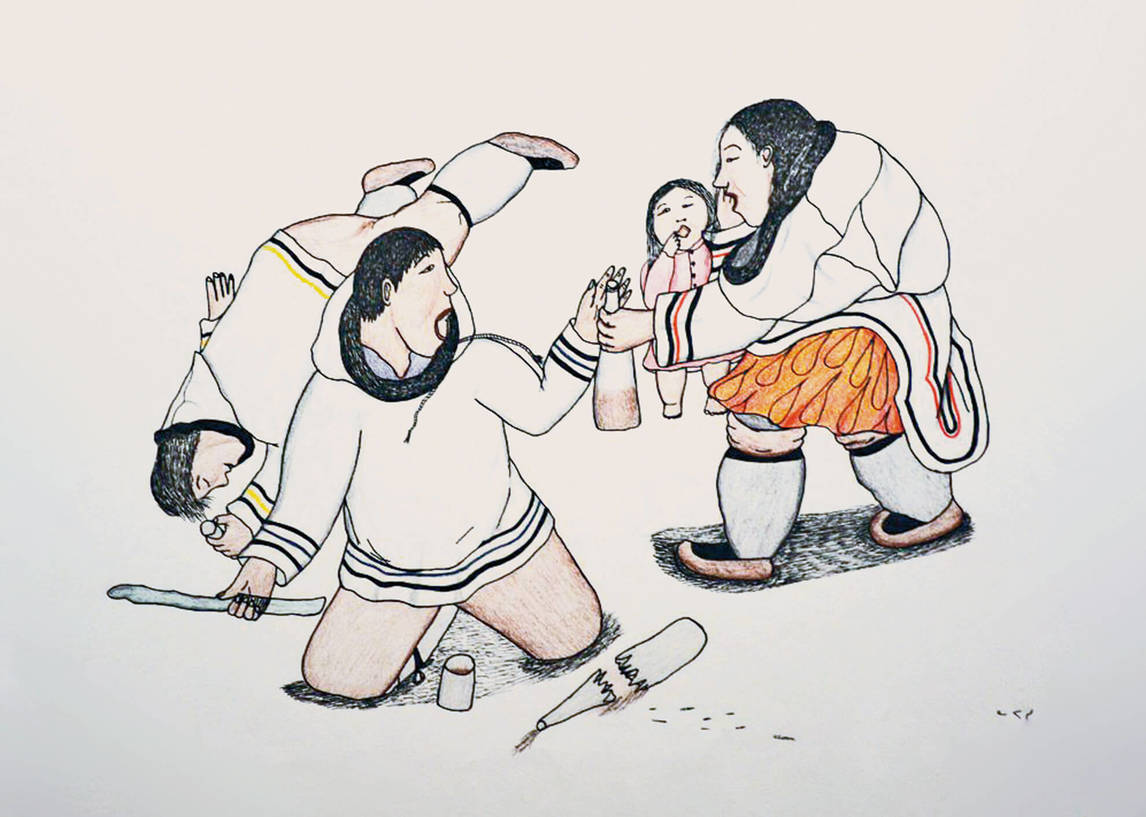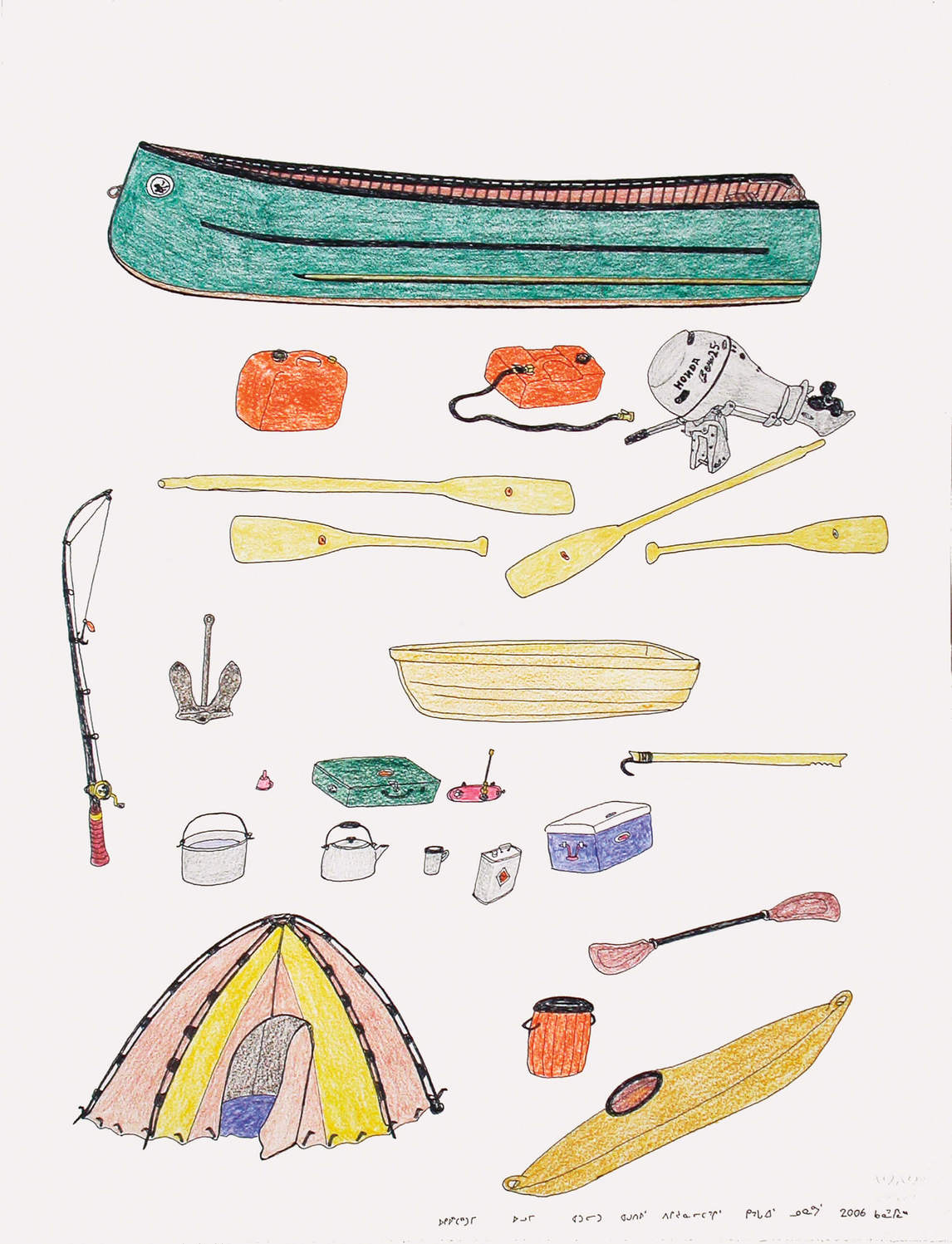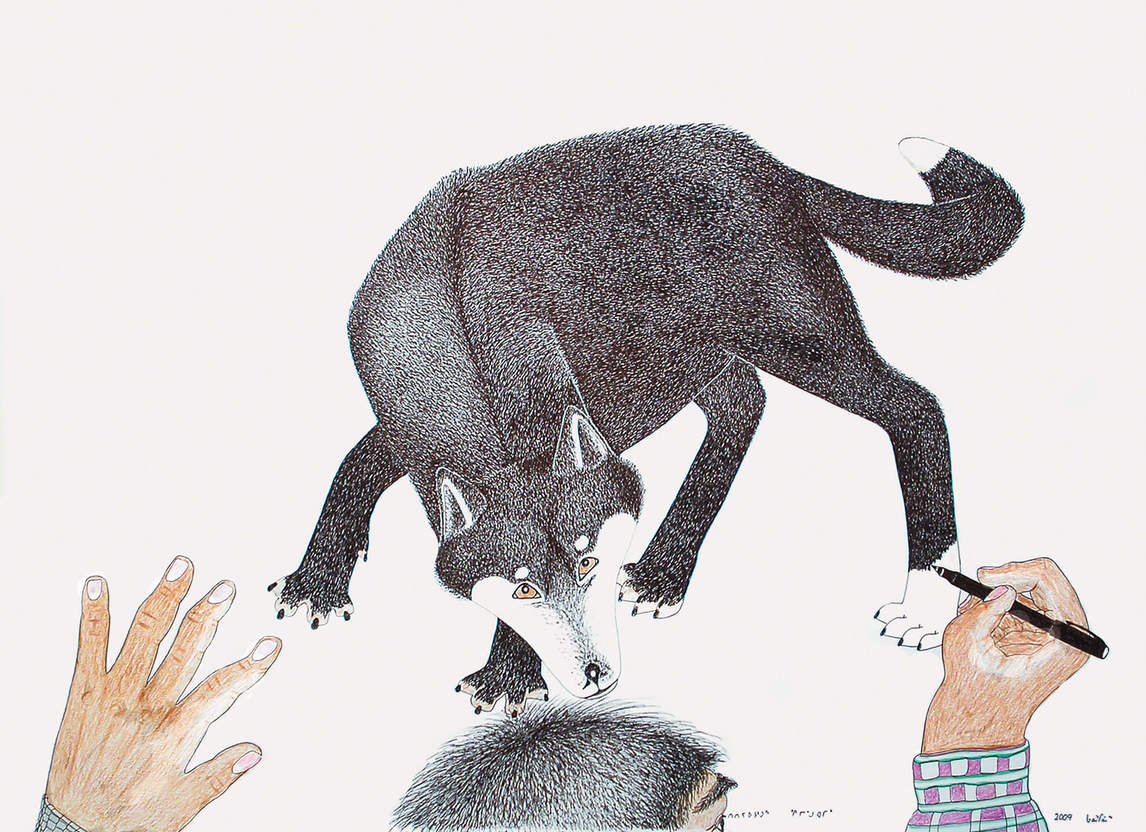 ---
BOOK CREDITS
Publisher
Sara Angel
Editorial and Education Director
Jocelyn Anderson
French Editorial Director
Annie Champagne
Web & Layout Director
Simone Wharton
Editor
Cy Strom
Senior Proofreader
Barbara Czarnecki
Translator
Christine Poulin
French Copyeditor
Annie Champagne
French Proofreader
Ginette Jubinville
Senior Image Research Associate
Stephanie Burdzy

Editorial and Image Research Associate
Emma Doubt
Design Template
Studio Blackwell

---
Copyright
© 2020 Art Canada Institute. All rights reserved.
Art Canada Institute
Massey College, University of Toronto
4 Devonshire Place
Toronto, ON M5S 2E1
Library and Archives Canada Cataloguing in Publication
Title: Annie Pootoogook : life & work / Nancy G. Campbell
Names: Campbell, Nancy, 1965- author. | Pootoogook, Annie, 1969-2016. Works. Selections. | Art
Canada Institute, issuing body.
Description: Issued also in French under title: Annie Pootoogook : sa vie et son œuvre.
Identifiers: Canadiana (print) 20200261495 | Canadiana (ebook) 2020026155X | ISBN 9781487102371
(hardcover) | ISBN 9781487102340 (PDF) | ISBN 9781487102333 (HTML)
Subjects: LCSH: Pootoogook, Annie, 1969-2016. | LCSH: Pootoogook, Annie, 1969-2016—Criticism and
interpretation. | LCSH: Inuit women artists—Canada—Biography. | LCSH: Inuit drawing—Canada. |
LCGFT: Biographies.
Classification: LCC NC143.P683 C36 2020 | DDC 741.092—dc23