Coleman Stove with Robin Hood Flour and Tenderflake 2003–4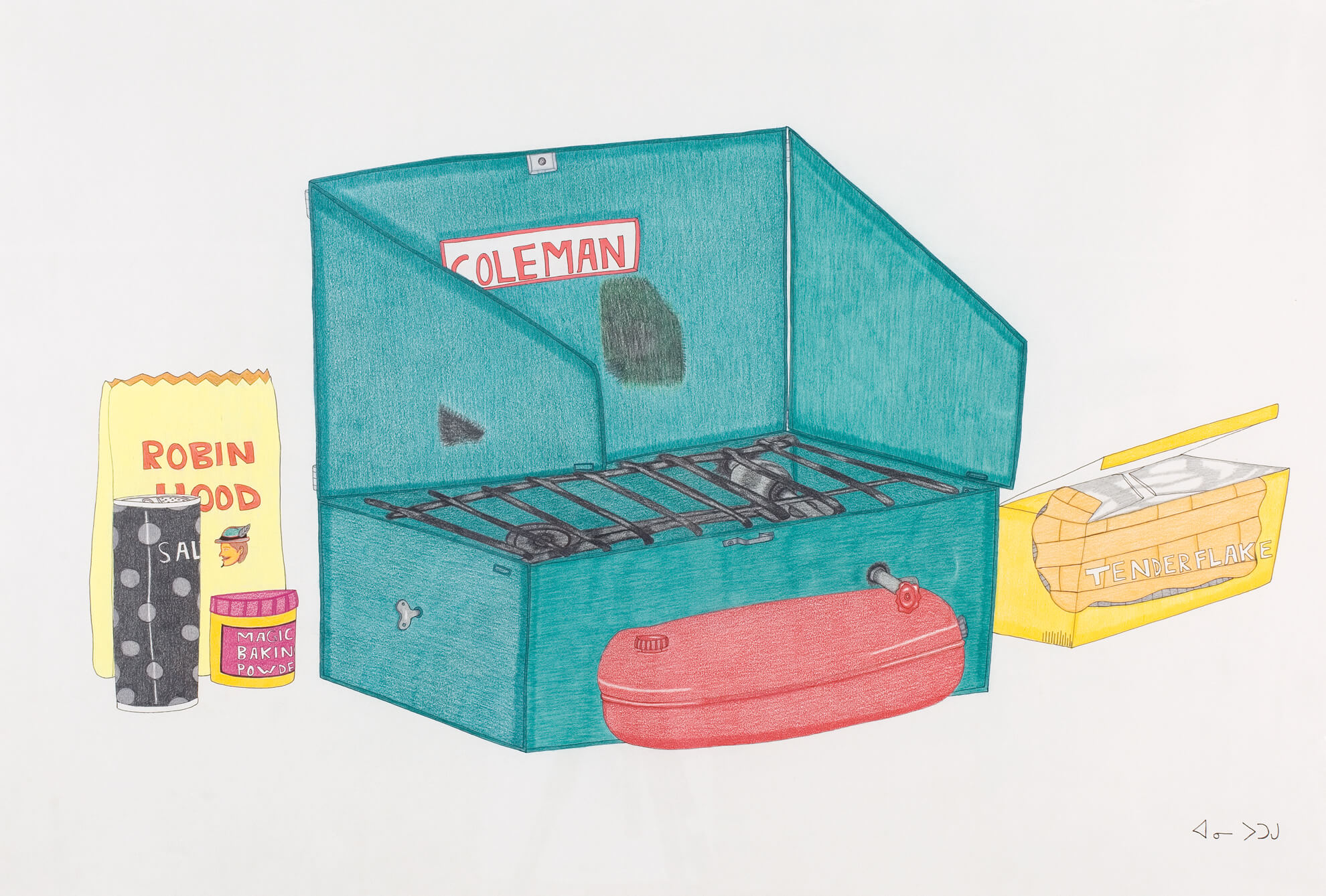 This drawing shows the objects necessary for making bannock, a bread typically made while camping, in isolation. The large green Coleman stove is central to the image; it is surrounded by a bag of Robin Hood flour, salt, a box of Tenderflake lard, and a tin of Magic Baking Powder, a collection which also represents Annie Pootoogook's interest in commercial brands. The drawing is rendered with the firm application of pencil crayon, allowing the colours to play off each other effectively. It is one of a few important works that Annie executed on larger-format paper.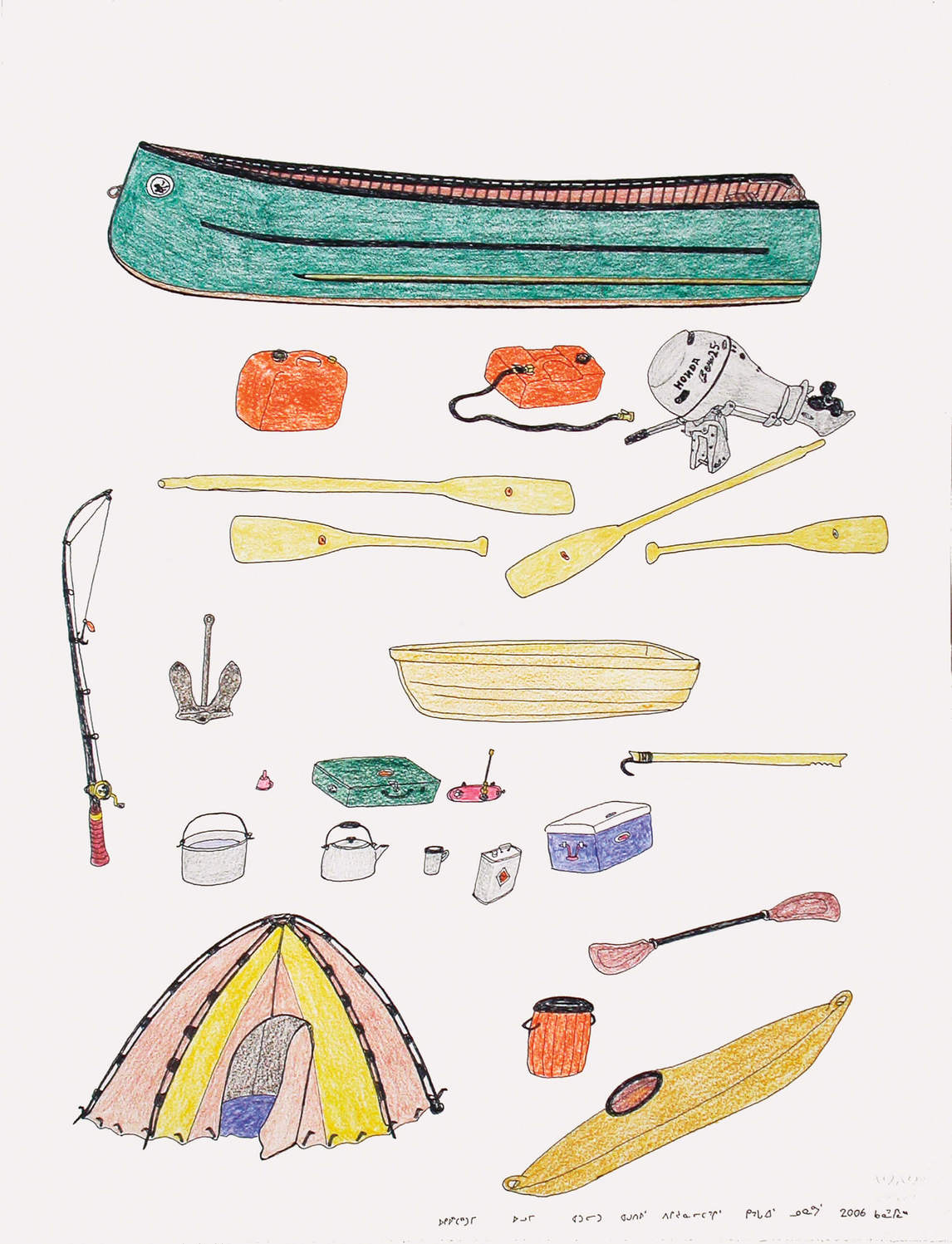 Camping scenes have been a popular subject in Inuit drawing since the 1950s, yet Coleman Stove with Robin Hood Flour and Tenderflake stands out as a new and noteworthy representation of this traditional Northern activity. It is one of a group of works that Annie made that isolate objects from a larger scene. By showing one or more objects that stand in for the activity, she represents the activity taking place conceptually rather than literally.
The practice of isolating objects representing camping is also seen in a related drawing made by Annie's uncle Kananginak Pootoogook (1935–2010), Untitled, 2006. Robin Laurence describes this drawing as "all delivered in what could be described as a folk realist style, one that gives equal weight to every form and detail, although often with characterful distortions of scale. His graphic art manifests an ethnographic fondness for visual inventories of material objects, each of his drawings inscribed by hand in Inuktitut syllabics [at the bottom of the picture]… with explanations such as 'What we use for hunting nowadays in the North.'" Kananginak presents contemporary hunting tools in much the same way as Annie details what is used to prepare bannock.
Today camping in the North remains a tradition and a delight for those who live there. In the short summer months families return to old camps where they hunt, fish, and gather berries. Some in Annie's home community of Kinngait have summer tents or small cabins within sight of their homes, because they enjoy both the fresh breezes off the harbour and life on the land. Annie would have been exposed to her mother's and grandmother's drawings of camp life when she was a child. One drawing by her mother, Napachie Pootoogook (1938–2002), Napachie Drawing in Her Tent, 1984–85, shows the artist working on a drawing in her summer camp tent while a child, presumably Annie, watches her work. In another work by Annie, In the Summer Camp Tent, 2002, we see a family asleep, surrounded by the accessories of contemporary camping.