Dance in the Snow 1948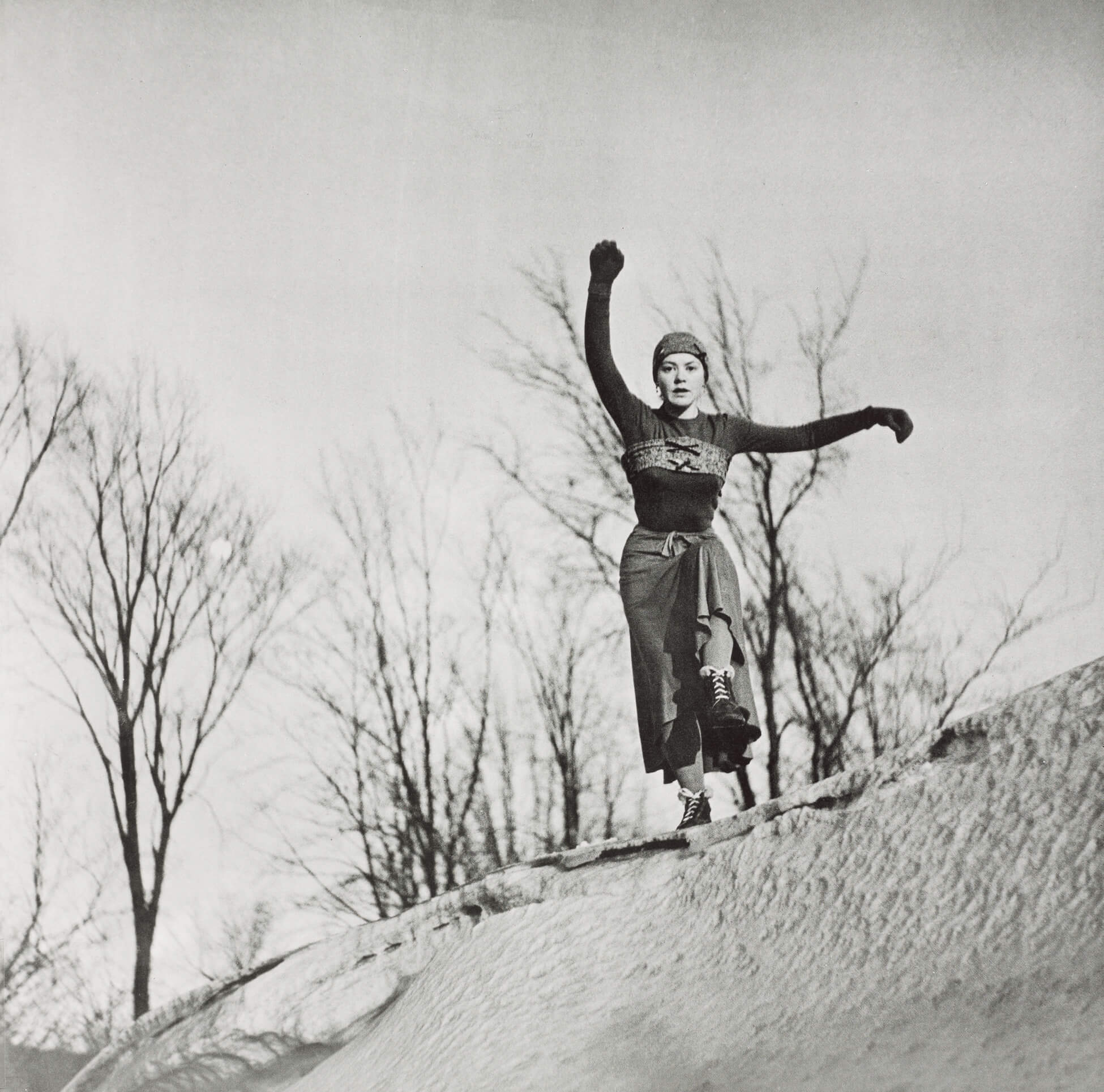 Dance in the Snow is part of an improvised cycle of dance solos dedicated to the seasons, initiated by Sullivan in 1947, soon after her return from New York. Instead of performing in a studio, she would dance outside, without an audience, interacting with the elements and the landscape. She intended to execute four improvisations, to be filmed and presented together as a complete work.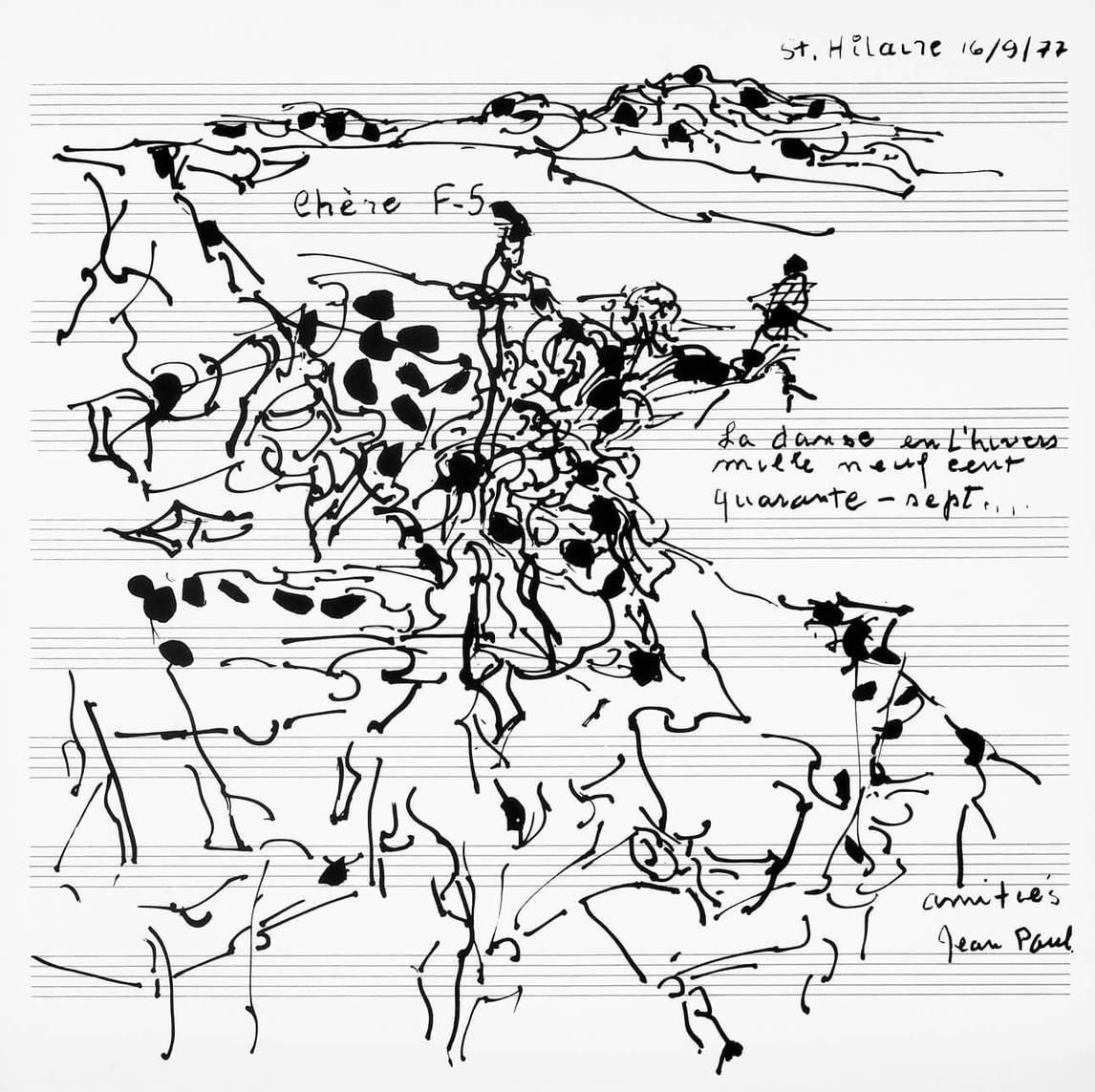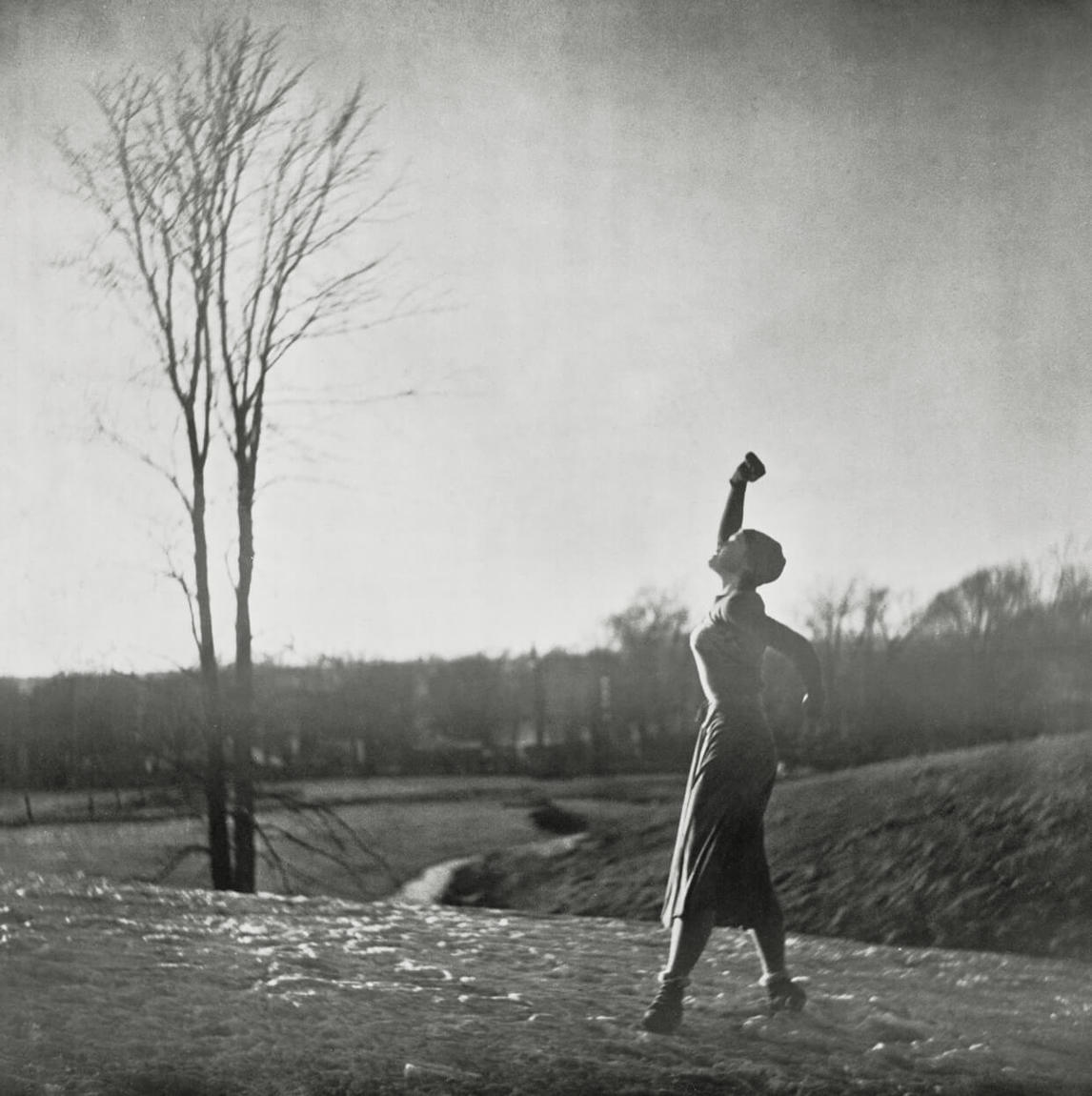 In February 1948 Sullivan set out for Otterburn Park, southeast of Montreal, where her artist friends Françoise Riopelle(b. 1927) and Jean-Paul Riopelle (1923–2002) lived. Dressed in a sweater, a long skirt, leggings, and fur-lined boots, she improvised Dance in the Snow. The sequence of movements was vigorous, suggesting a crescendo of emotions and raw energy. In the silence of the frosty day, Sullivan's broad gestures were echoed only by the crunching of her steps on the thick, rough layer of ice covering the snow. Riopelle filmed the performance, while Maurice Perron (1924–1999) photographed it. Perron's iconic pictures remain the only record of the event; Riopelle's film has been lost. The photos show Sullivan in arrested movement, her arms, legs, and torso stretching or curving expressively. Her body appears to levitate because of the lack of differentiation between foreground and background in the barren landscape.
Summer (L'été) had been danced on the granite boulders that stand over the sea at Les Escoumins in the Côte-Nord region of Quebec in June 1947, and was filmed by Sullivan's mother. That film too has since been lost. The final two episodes of Sullivan's improvised cycle were not realized.
While choreographers frequently used improvisation to develop compositions, Sullivan's idea for the single performance to be danced without a set choreography was groundbreaking, as was her desire to reserve the live performance for the eye of the camera only, and show the public the filmed documentation.