Inoutscape 1960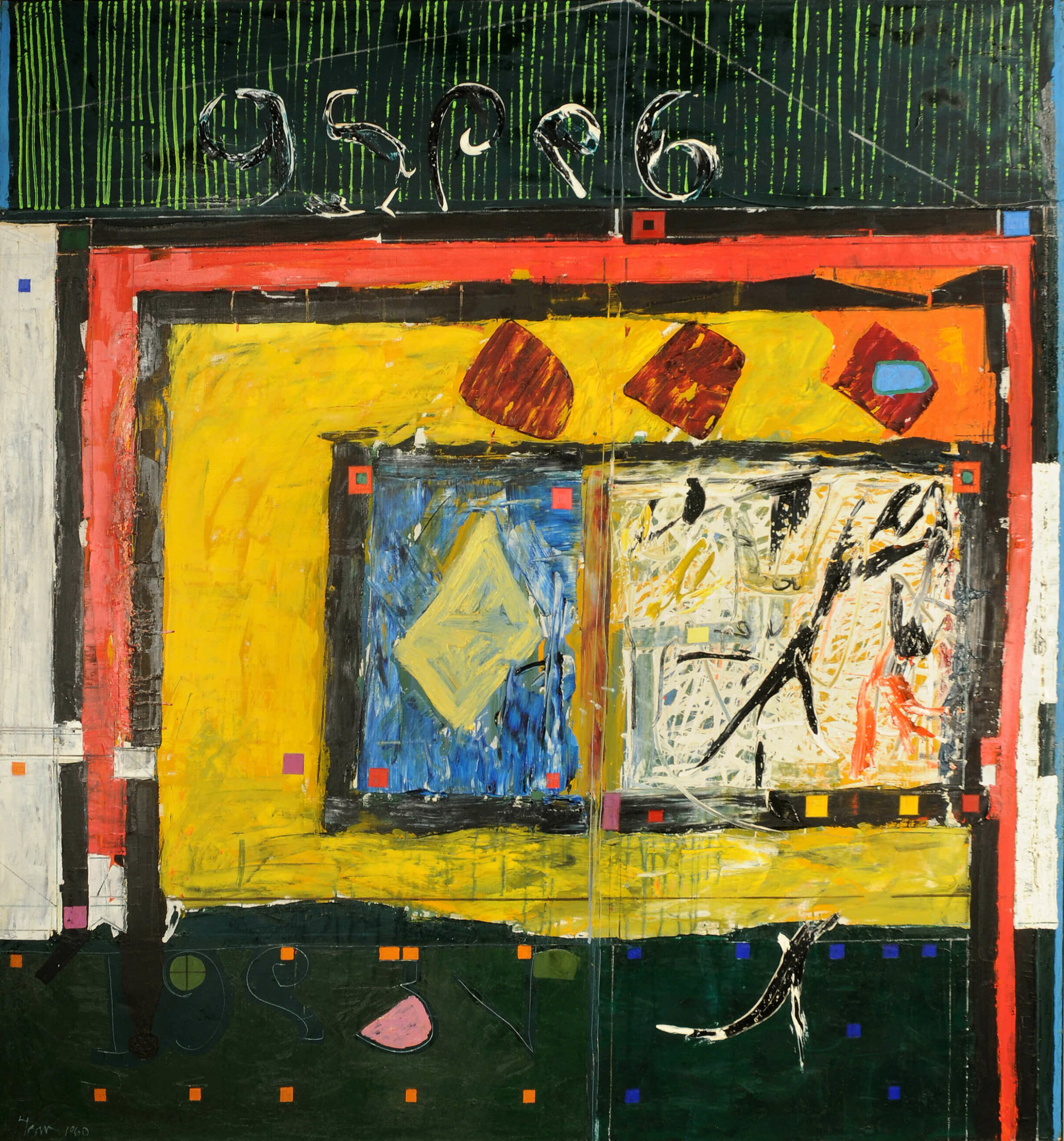 Inoutscape is one of a series of large canvases, more than 2 metres high, that Town began to produce in 1960. The composition has an architectonic framework: the structure—of black, white, blue, and red framing elements—suggests components of a composition by Piet Mondrian (1872–1944) that is being pushed out to the sides. Mondrian is quoted again in the small red squares and blue squares (borrowed from the Dutch painter's Broadway Boogie Woogie, 1943) that punctuate the work's central and lower areas. In 1961 Town made a collage titled Death of Mondrian No. 1.
Town's references to Mondrian's rigorously reductive abstraction introduce a theme that became central to his art in the 1960s: the deliberate contrast between order and spontaneity, between technical perfection and the eruptions of chance.
Boxed in at the centre of Inoutscape are brightly coloured areas of gestural brushwork that evoke human figures in vigorous action, while an adjacent diamond shape reminds us that Town dedicated several large paintings at this time to baseball—for example, Pitch Out, 1960, in which the pitcher stands poised in a bright-blue diamond. The numerals along the top could be a scoreboard; the painting's title suggests the infield and outfield of baseball as well as the inner and outer worlds of the artist's inspiration. Is this painting—if about sport—also an allegory of art? Town was devoted to both art and baseball; both require the skill and discipline he valued so highly.