Spengler Writing The Decline of the West 1980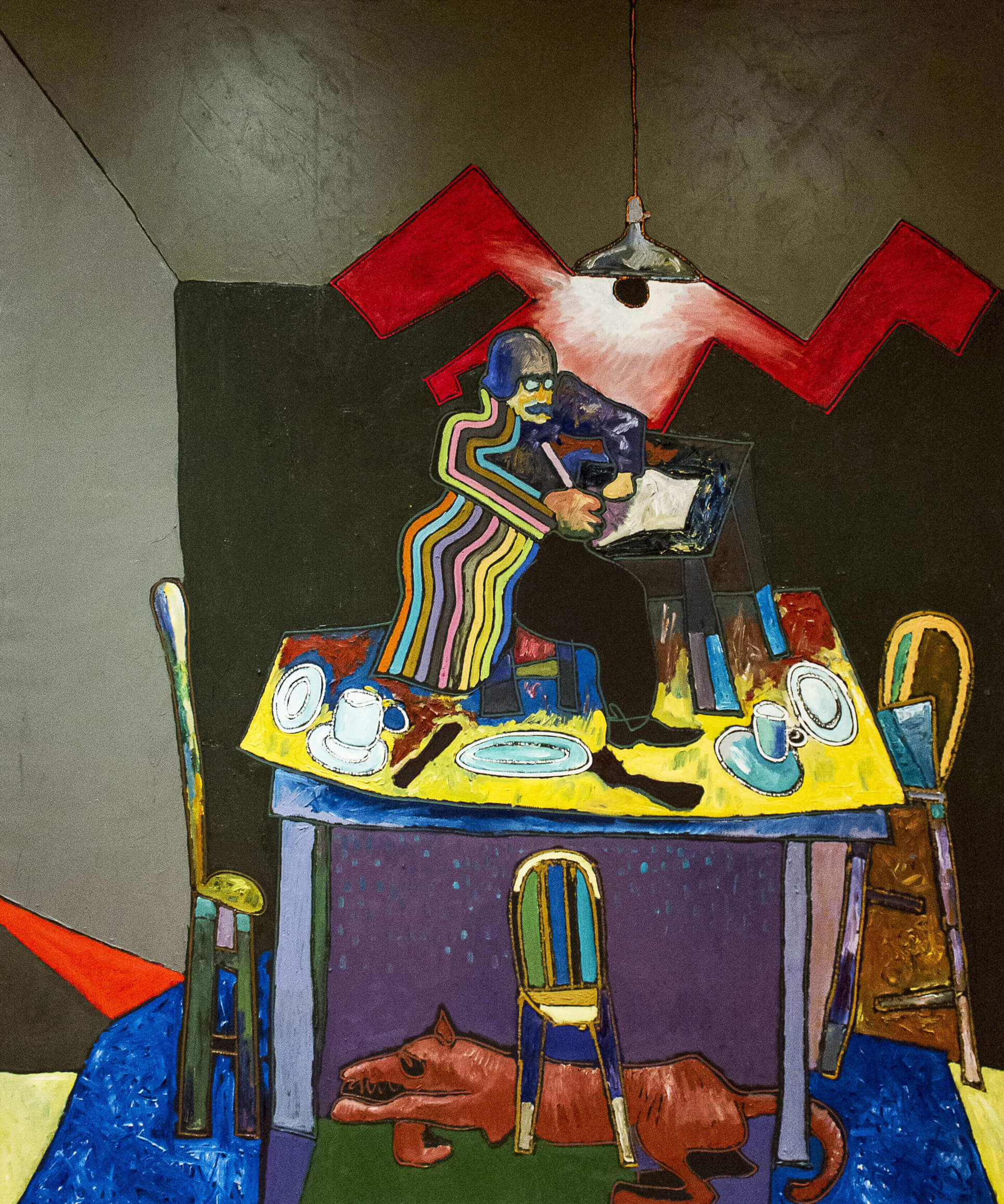 This is one of a group of figurative paintings that Town exhibited at the Waddington Galleries in Toronto in 1981. They feature an assortment of "heroes" in monumental, flat, emblematic designs that range through moods of celebration, irony, and anger. Town's thoughts about Oswald Spengler, the pioneering cultural theorist, must be deduced from the painting, since he refused to explain his images. Town shows Spengler wearing the rainbow-striped robe worn by the figure in the painting The Sleeping Gypsy, 1897, by Henri Rousseau (1844–1910), an artist whose style had long interested him.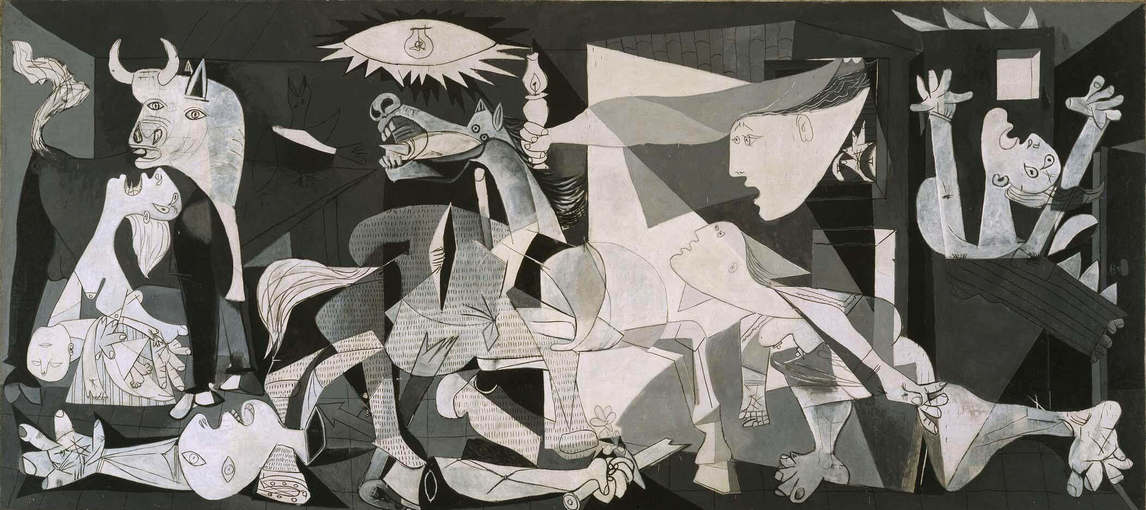 Spengler sits sublimely elevated above the mundane domestic world that supports him, his head ironically placed under a light bulb that showers him with swastika-like rays. Spengler's 1918 book The Decline of the West was considered prophetic of Nazism; he argues that autocratic rule, or Caesarism, is the necessary last stage of Western civilization, though Spengler himself condemned Nazi race theory and demagoguery in the 1930s and was duly censored in Germany. The light bulb and triangular composition of Town's painting bring to mind the painting Guernica, 1937, by Pablo Picasso (1881–1973), another vision of doom.
Spengler's book was an early attempt to discern the stages of development within all great world civilizations without assuming European superiority. It was controversial among scholars but influential in literary circles: Canadian literary critic Northrop Frye gave a talk on it in the 1955 CBC radio series Architects of Modern Thought. Town would have found support in Spengler's cultural analysis for many of the positions he took as an artist. Both put high value on the achievements of non-European civilizations. Both were fundamentally conservative and assumed the supremacy of the Old Masters within the European tradition while deploring an inevitable artistic decline accelerated by the dominance of critics and the commercialization of art—in Spengler's words, the "pursuit of illusions of artistic progress, of personal peculiarity, of 'the new style,' of 'unsuspected possibilities,' theoretical babble, pretentious fashionable artists." This large painting is an homage, tinged with irony, to Spengler and his colossal, visionary masterpiece. Did Town see Spengler's obsessive researching and his rejection by academic specialists as a mirror of his own fate?