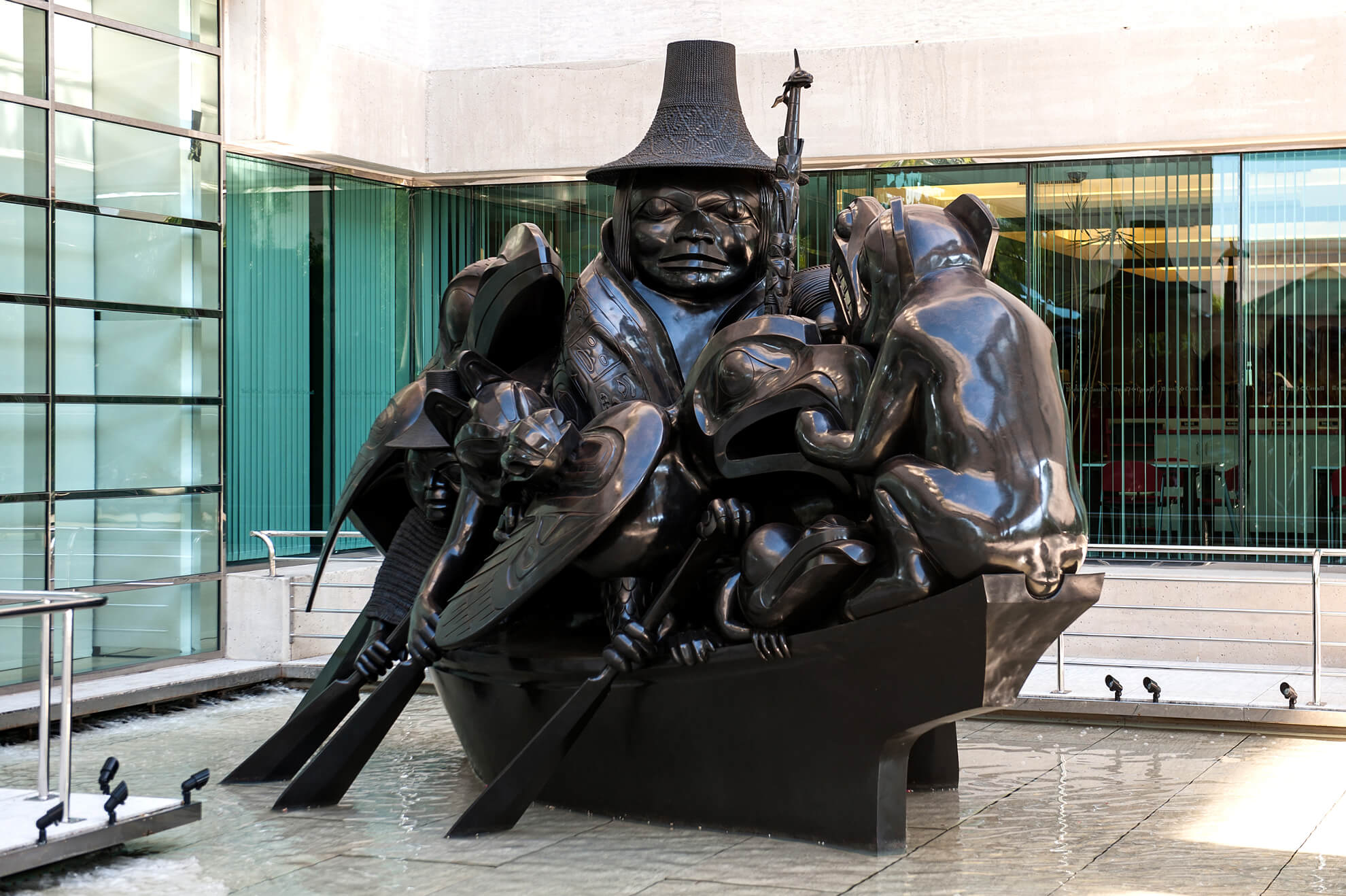 COPYRIGHT & CREDITS
ACKNOWLEDGEMENTS
From the Author
Iljuwas Bill Reid was a man of immense personality. He was someone who necessitated attention, though not nearly as much as his many commissions, which required the assistance of innumerable apprentices. Similarly, a publication such as this could not have been done without a team. The Wapatah Centre for Indigenous Visual Knowledge, like Reid's studio, is a centre that brings together young researchers devoted to the study of the creative interactions of artists in zones of contact, between Indigenous and non-Indigenous. Bill Reid has always lived and worked in this contact zone.
I would first like to acknowledge two of Wapatah's research assistants, Panya Clark Espinal (Senior Research Assistant) and Alessia Pignotti, whose keen eyes for detail and passion to locate obscure sources contributed immensely to this book. Emily Lawrence was also critical to the project in its nascent stage. Research Coordinator Natalja Chestopalova provided project management oversight and research ideation. The Centre's Postdoctoral Fellow, Michael Rattray, provided expert advice when it counted.
I have known Dr. Martine Reid for nearly as long as I knew Bill. Over the course of writing this volume, she spent time with me recounting stories of Bill and provided key feedback on early drafts of the text. To Martine, I extend immense gratitude. Someone who gave me the assurance to write about Bill was his granddaughter, Nika Collison, Director of the Haida Gwaii Museum in Skidegate. She, too, provided timely advice and attention to detail about Bill's relation to Haida Gwaii and its people. Thanks also to Beth Carter and her staff at the Bill Reid Gallery of Northwest Coast Art for allowing me the use of their facility and access to works. I would also like to express gratitude to the Koerner Foundation for generously supporting this project in memory of Walter C. Koerner. Finally, I would like to thank Sara Angel, who first approached me with the question of who I would like to write about—this was an easy answer. As well, I would like to thank Jocelyn Anderson, who provided timely editorial direction throughout, and the staff at ACI.
From the Art Canada Institute
The Art Canada Institute gratefully acknowledges the generosity of the Title Sponsor of this book, The Koerner Foundation in memory of Walter C. Koerner.
We thank the Founding Sponsor of the Art Canada Institute: BMO Financial Group.
The ACI also thanks the other Title Sponsors of the 2020–2021 Canadian Online Art Book Project: Anonymous, Alexandra Bennett in memory of Jalynn Bennett, Kiki and Ian Delaney, Andrew and Valerie Pringle, and The Sabourin Family Foundation.
We thank the 2020–2021 Season Sponsors of the Art Canada Institute: John and Katia Bianchini, Linda and Steven Diener, Richard and Donna Ivey, Michelle Koerner and Kevin Doyle, Alan and Patricia Koval Foundation, Nancy McCain and Bill Morneau, The McLean Foundation, Gerald Sheff and Shanitha Kachan Charitable Foundation, TD Bank Group, and Bruce V. Walter and Erica Segal.
We are grateful to the Art Canada Institute Lead Benefactors: Anonymous, Alexandra Baillie, Marilyn and Charles Baillie, Alexandra Bennett and the Jalynn Bennett Family Foundation, Grant and Alice Burton, The Delaney Family Foundation, Jon S. and Lyne Dellandrea, James and Melinda Harrison, The Michael and Sonja Koerner Charitable Foundation, Alan and Patricia Koval Foundation, Sarah and Tom Milroy, Partners in Art, Jane and Eberhard Zeidler, and Sara and Michael Angel.
Appreciation goes as well to our Patrons: Anonymous, Christopher Bredt and Jamie Cameron, Malcolm Burrows and Barbara Dick, Debra and Barry Campbell, Connor, Clark & Lunn Foundation, Lilly Fenig, Roger and Kevin Garland, The Scott Griffin Foundation, Franca Gucciardi, matched by McCall MacBain Foundation, Lawson Hunter, Elaine Kierans and Shawn McReynolds, Judith and Wilson Rodger, Fred and Beverly Schaeffer, Michael Simmonds and Steven Wilson, Tina Tehranchian, and Robin and David Young.
Gratitude goes as well to our Founding Patrons, who supported the Art Canada Institute in its first year: Jalynn Bennett, The Butterfield Family Foundation, David and Vivian Campbell, Connor, Clark & Lunn Foundation, Albert E. Cummings, The Fleck Family, Leslie S. Gales and Keith Ray, Roger and Kevin Garland, Glorious and Free Foundation, The Scott Griffin Foundation, Gershon Iskowitz Foundation, Sandra L. Simpson, Stephen Smart, Nalini and Tim Stewart, and Robin and David Young.
The ACI wishes to thank for their support and assistance the American Craft Council (Beth Goodrich); Art Gallery of Ontario (Alexandra Cousins; Tracy Mallon-Jensen); The Bill Reid Centre, Simon Fraser University (Bryan Myles); Bill Reid Gallery (Allison Andrachuk, Beth Carter); Brechin Imaging Services (Jacqueline Vincent); British Museum; Canadian Museum of History (Vincent Lafond, Erin Wilson); Haida Gwaii Museum (Cherie Wilson); The Menil Collection (Donna McClendon); Morris and Helen Belkin Art Gallery (Teresa Sudeyko); Postmedia Licensing (Elena Novikova); Royal BC Museum and Archives (Kelly-Ann Turkington); Simon Fraser University Galleries (Christina Hedlund); UBC Archives (Candice Bjur, Erwin Wodarczak); UBC Museum of Anthropology (Katie Ferrante); Vancouver Art Gallery (Danielle Currie); Victoria Times Colonist (Bryna Hallam); Nika Collison; Jim Cox; Robert Duchesnay; Guujaaw; Sarah Milroy; Gerta Moray; Dorin Odiatiu; George Rammell; Heather Ramsay; Dr. Martine J. Reid; Ryan Swift, and Tony Westman.
© Bill Reid Estate – Thanks to Dr. Martine J. Reid, President, Bill Reid Estate.
The ACI recognizes the additional private collectors who have given permission for their works to be published in this edition.
---
IMAGE SOURCES
Every effort has been made to secure permissions for all copyrighted material. The Art Canada Institute will gladly correct any errors or omissions.
---
Credit for Cover Image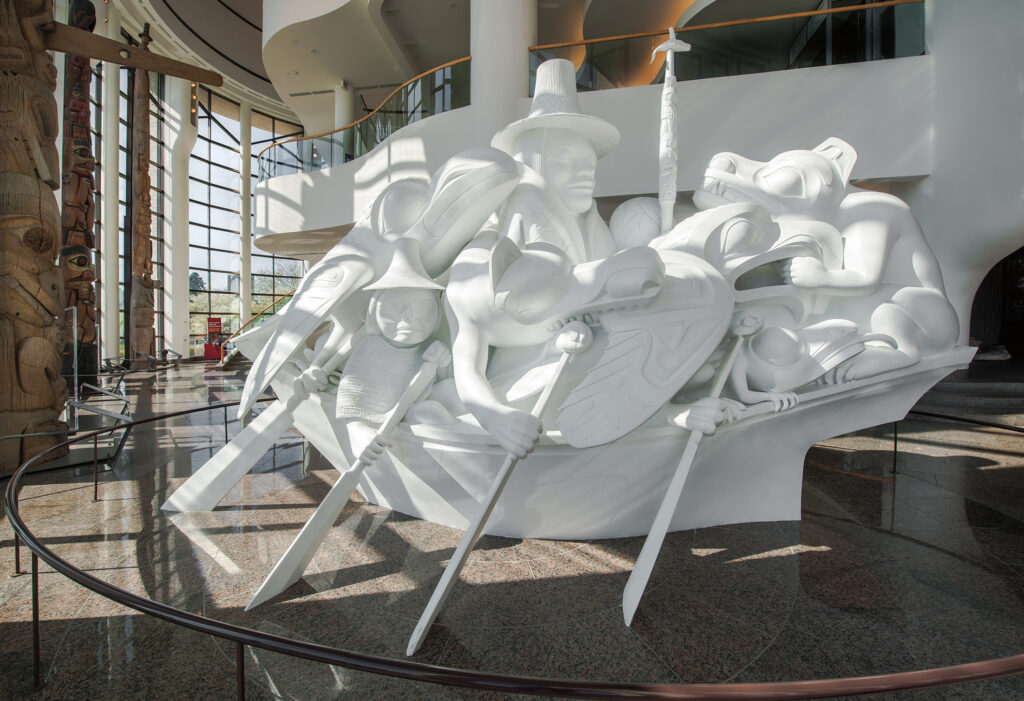 ---
Credits for Banner Images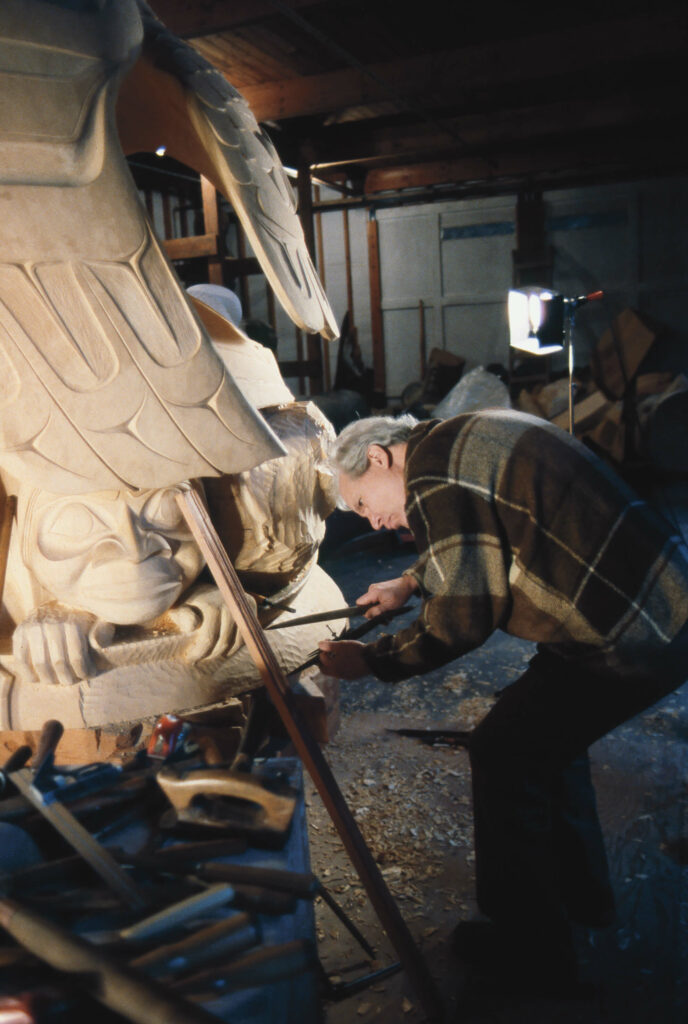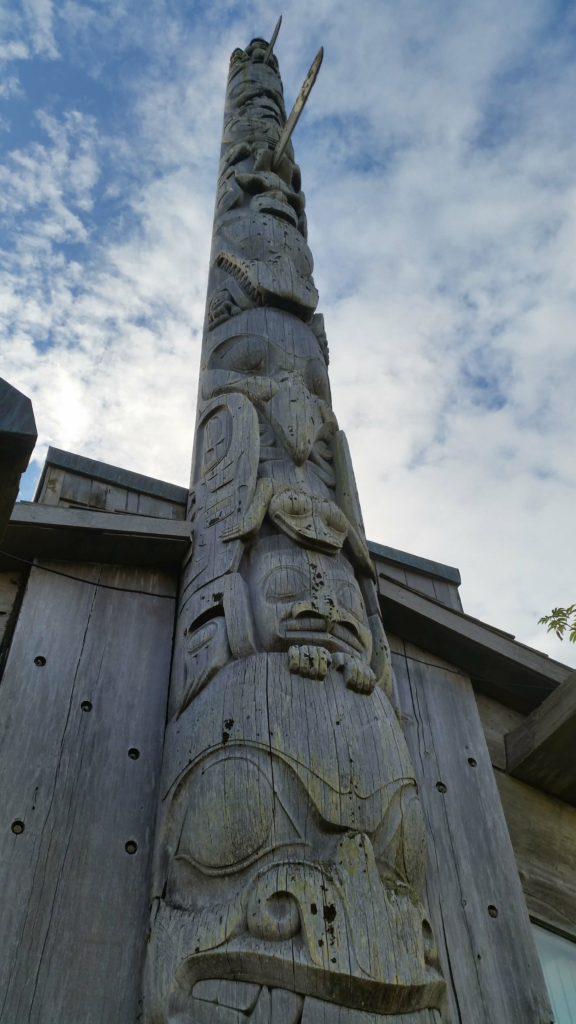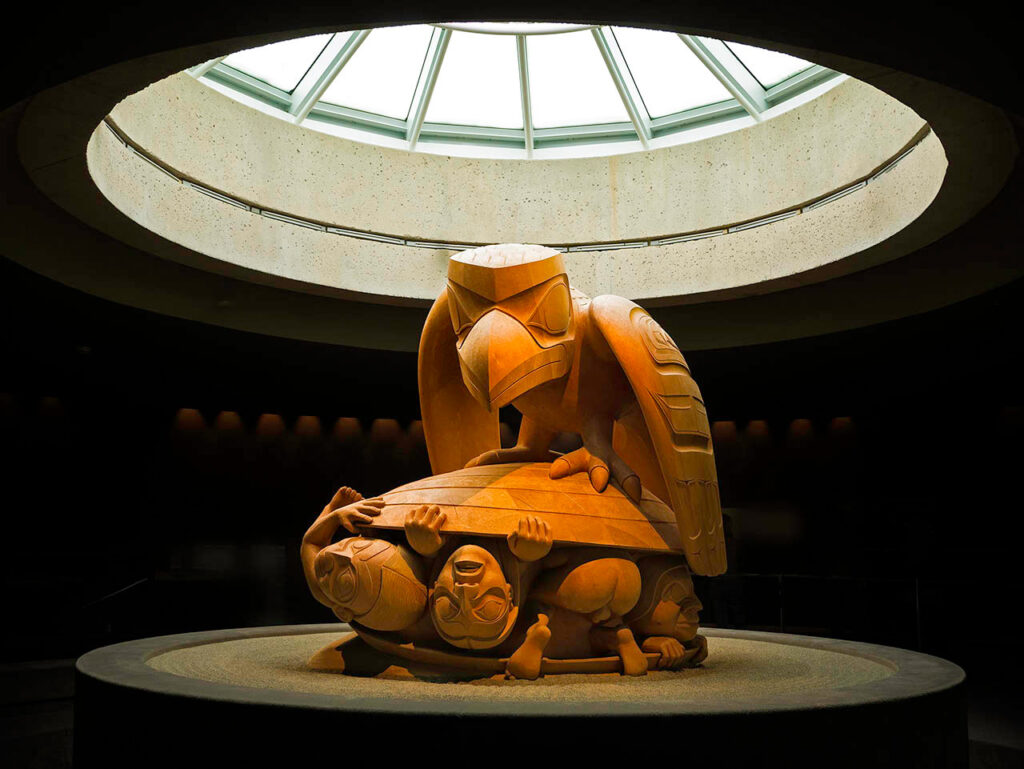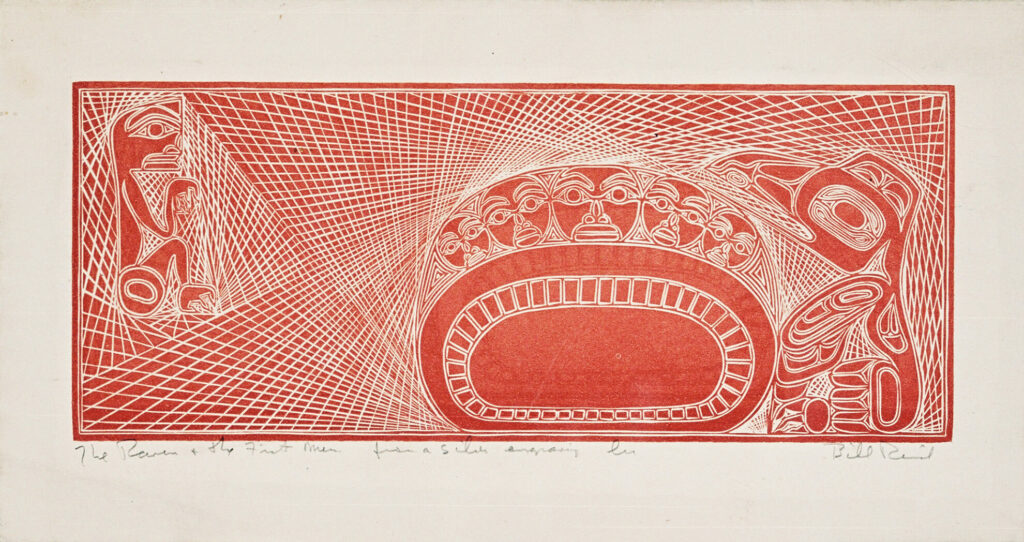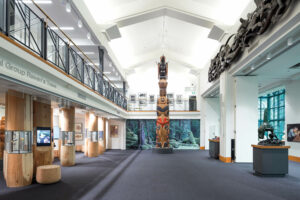 ---
Credits for Works by Bill Reid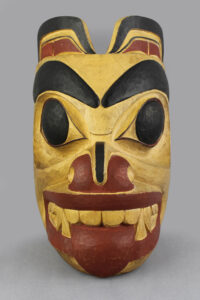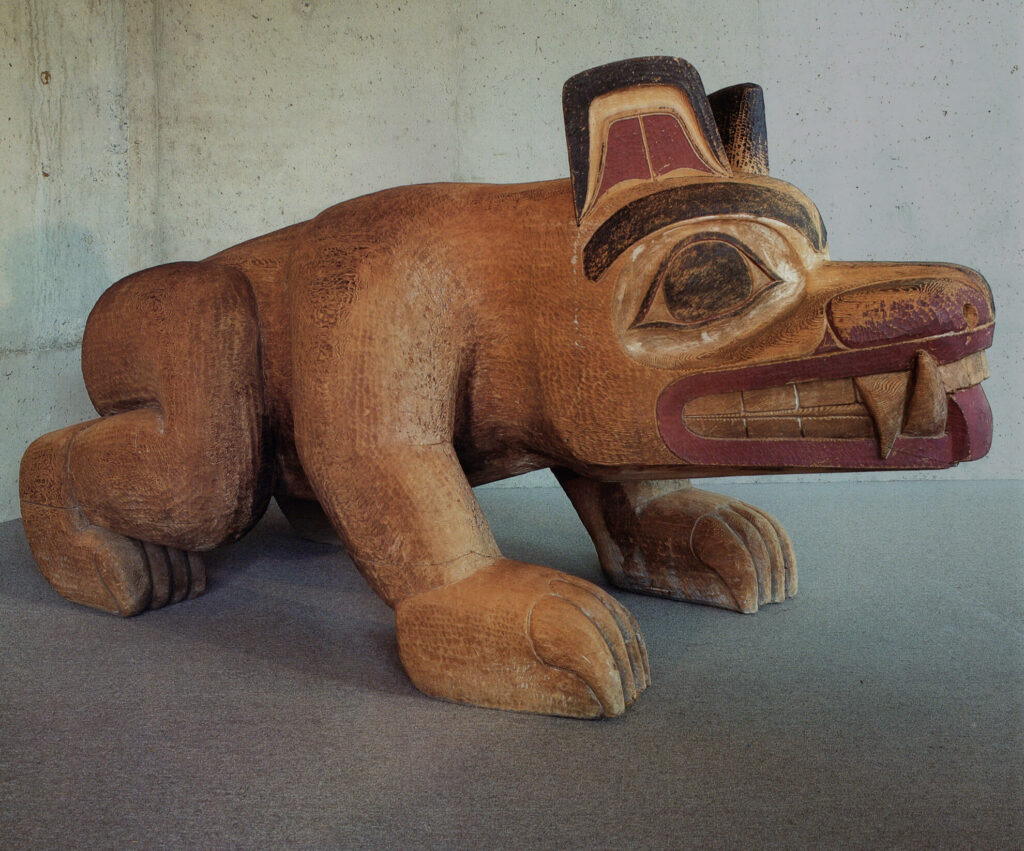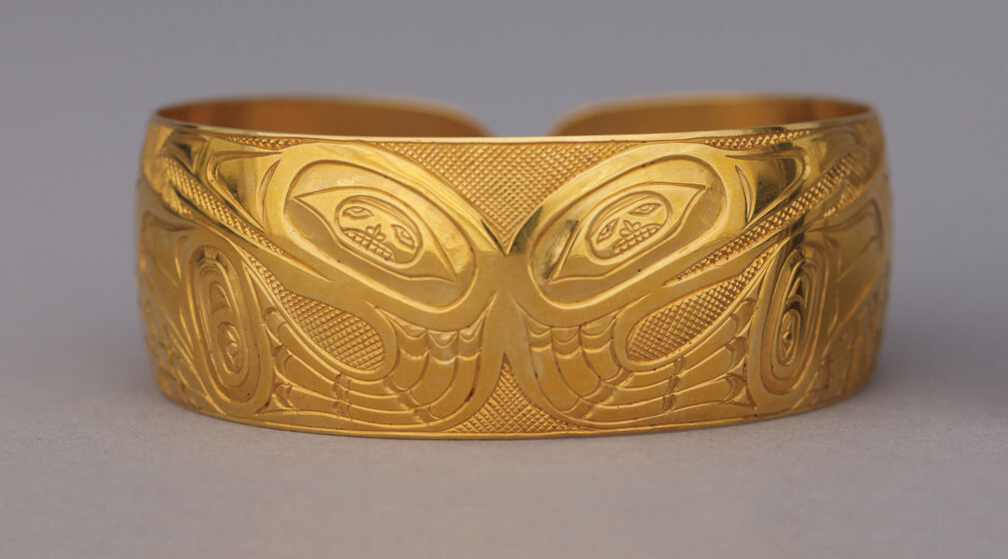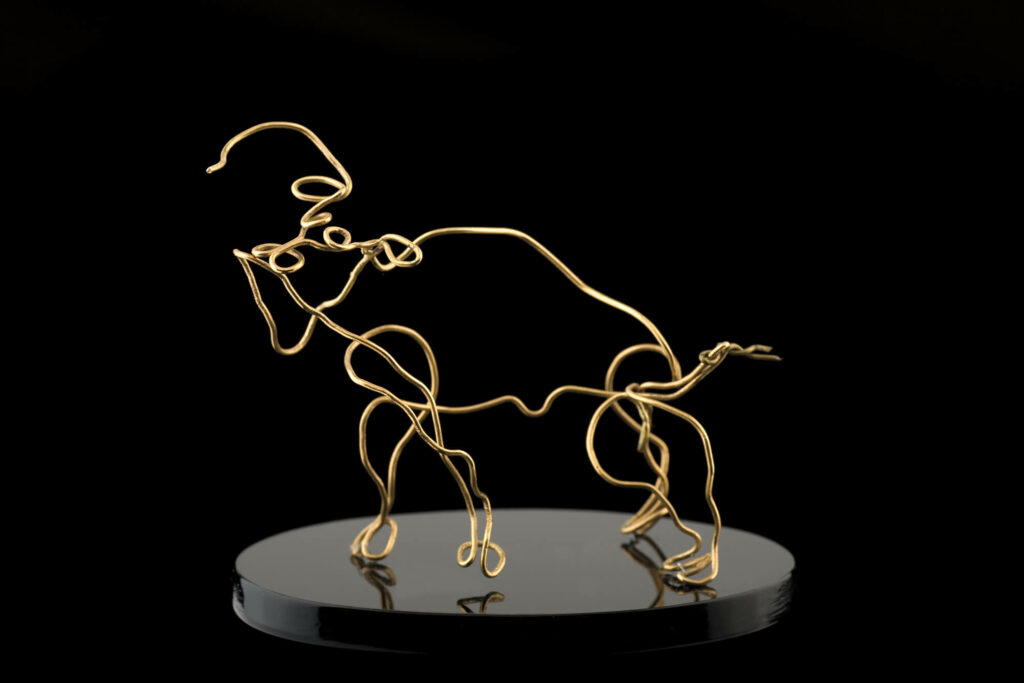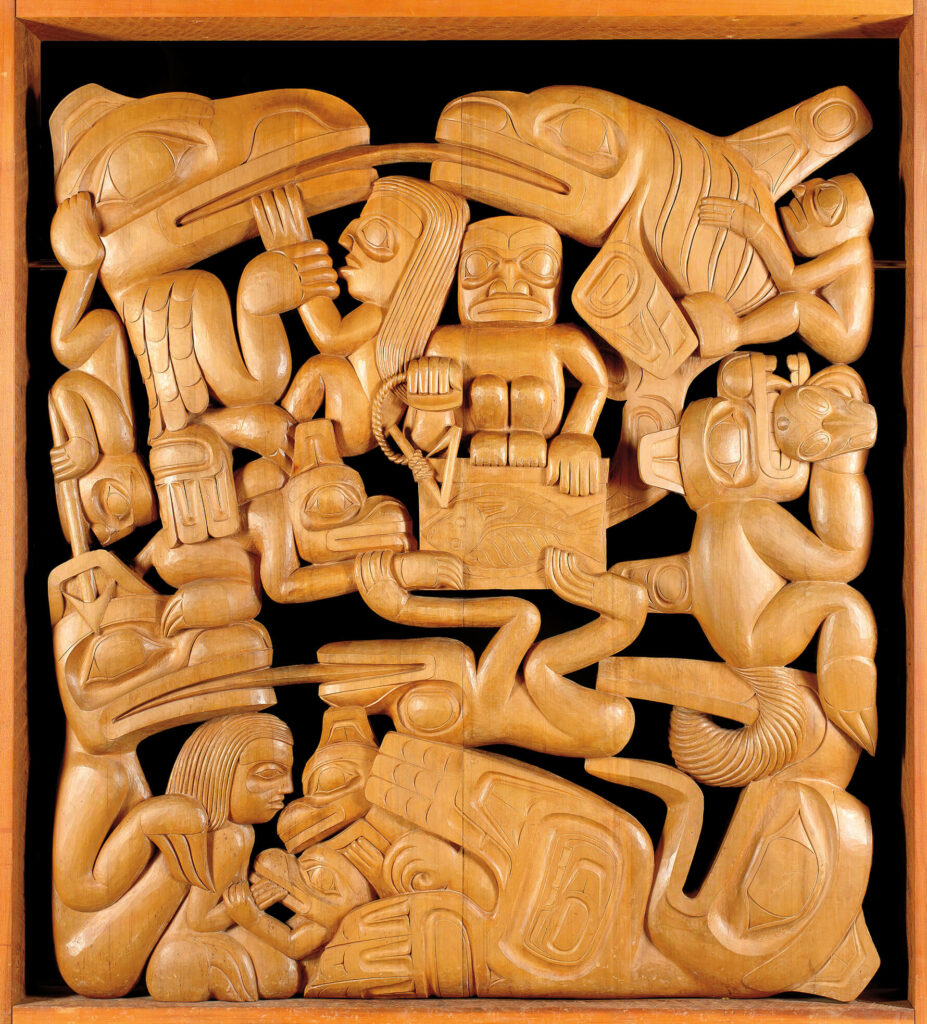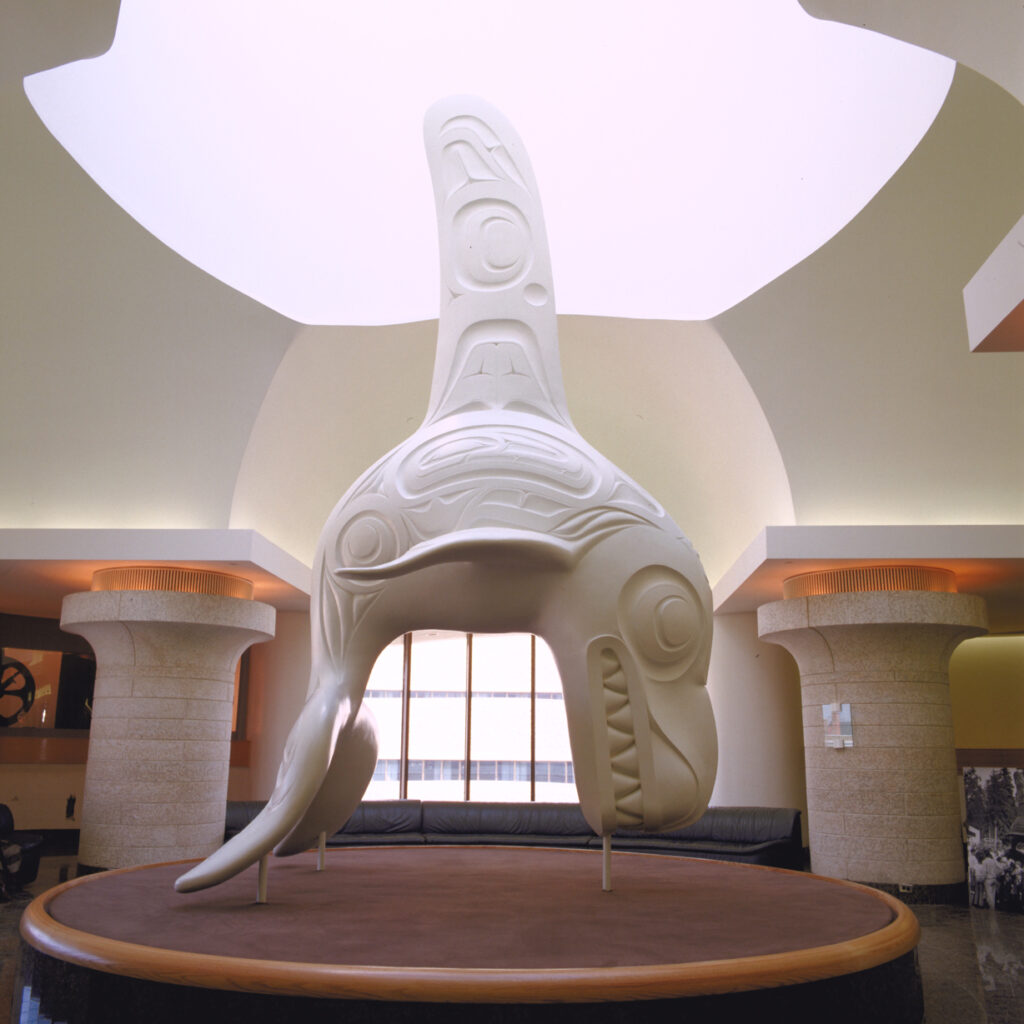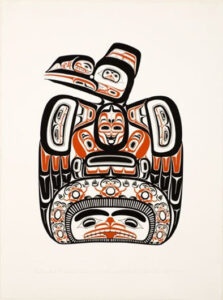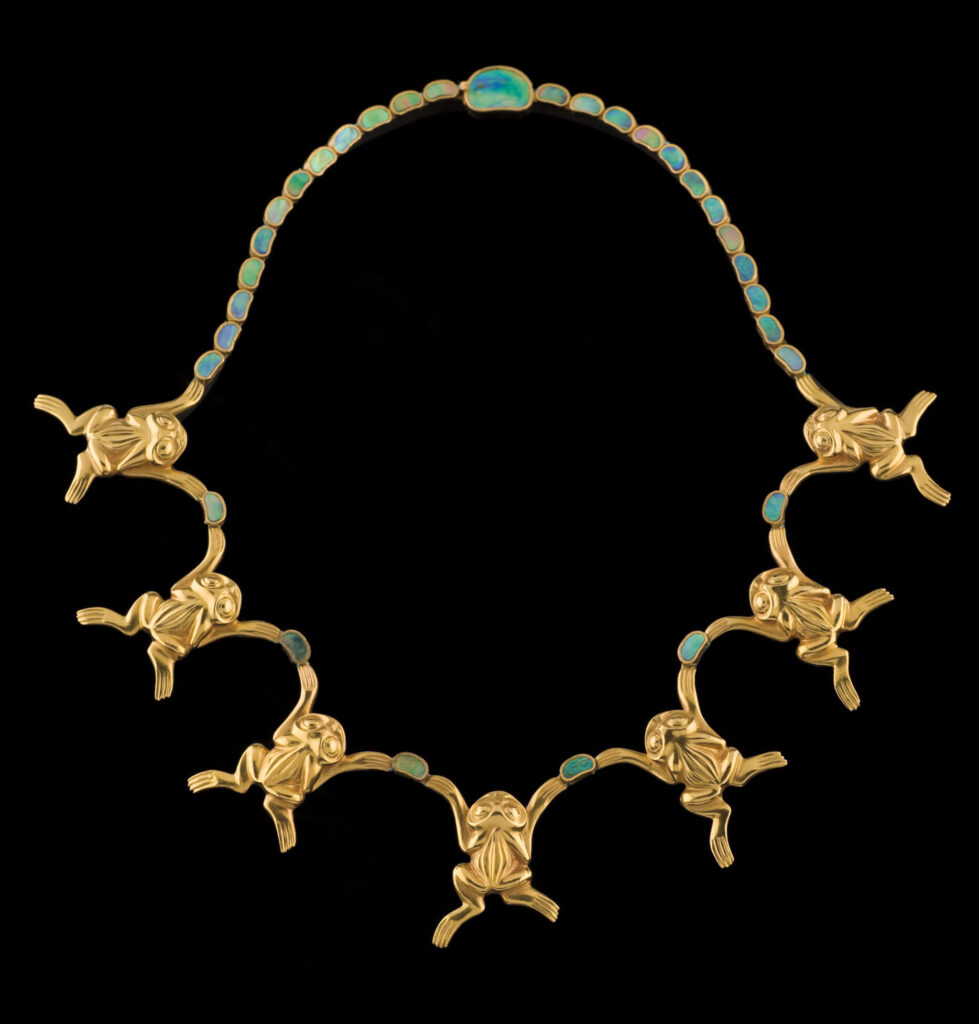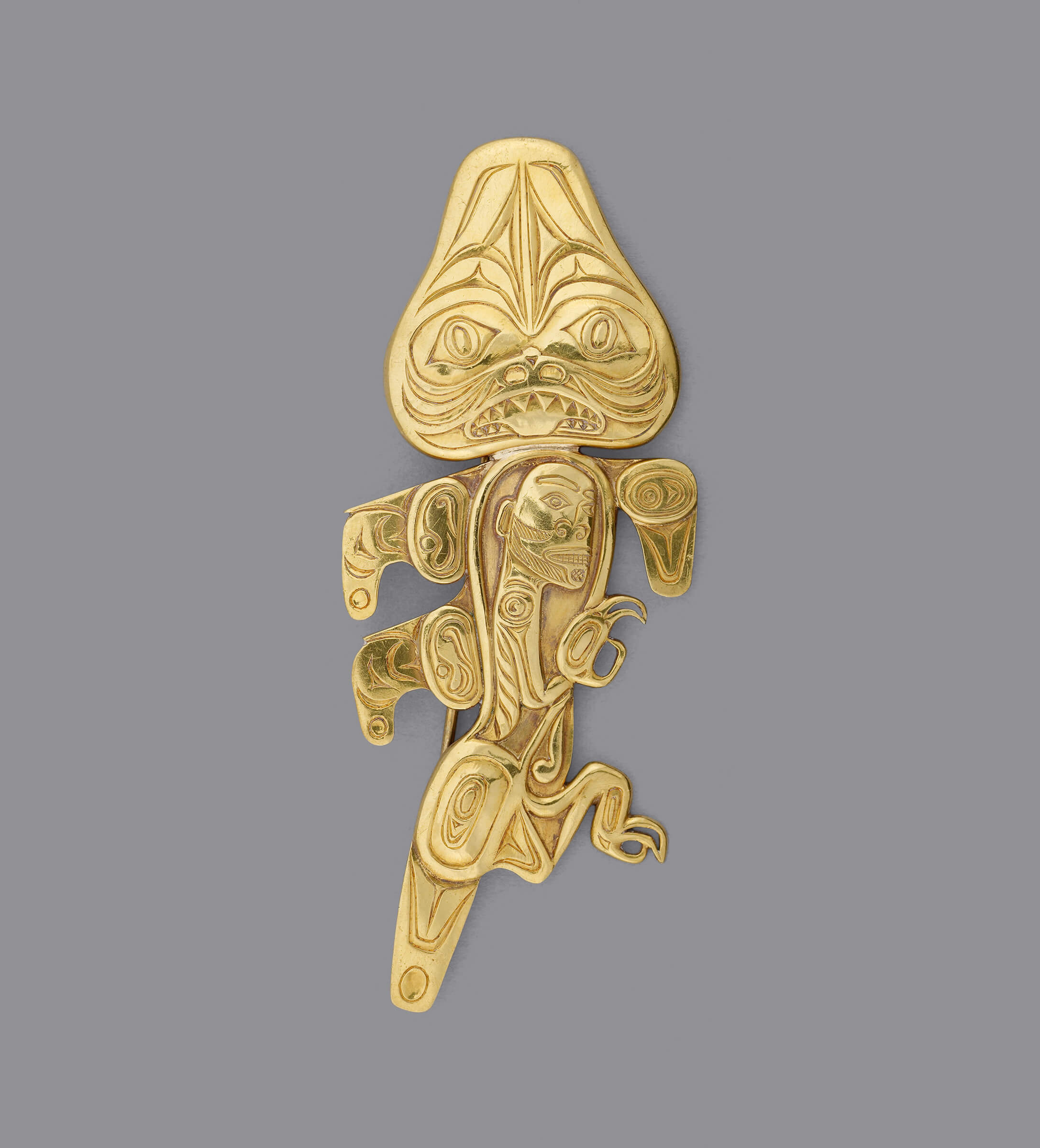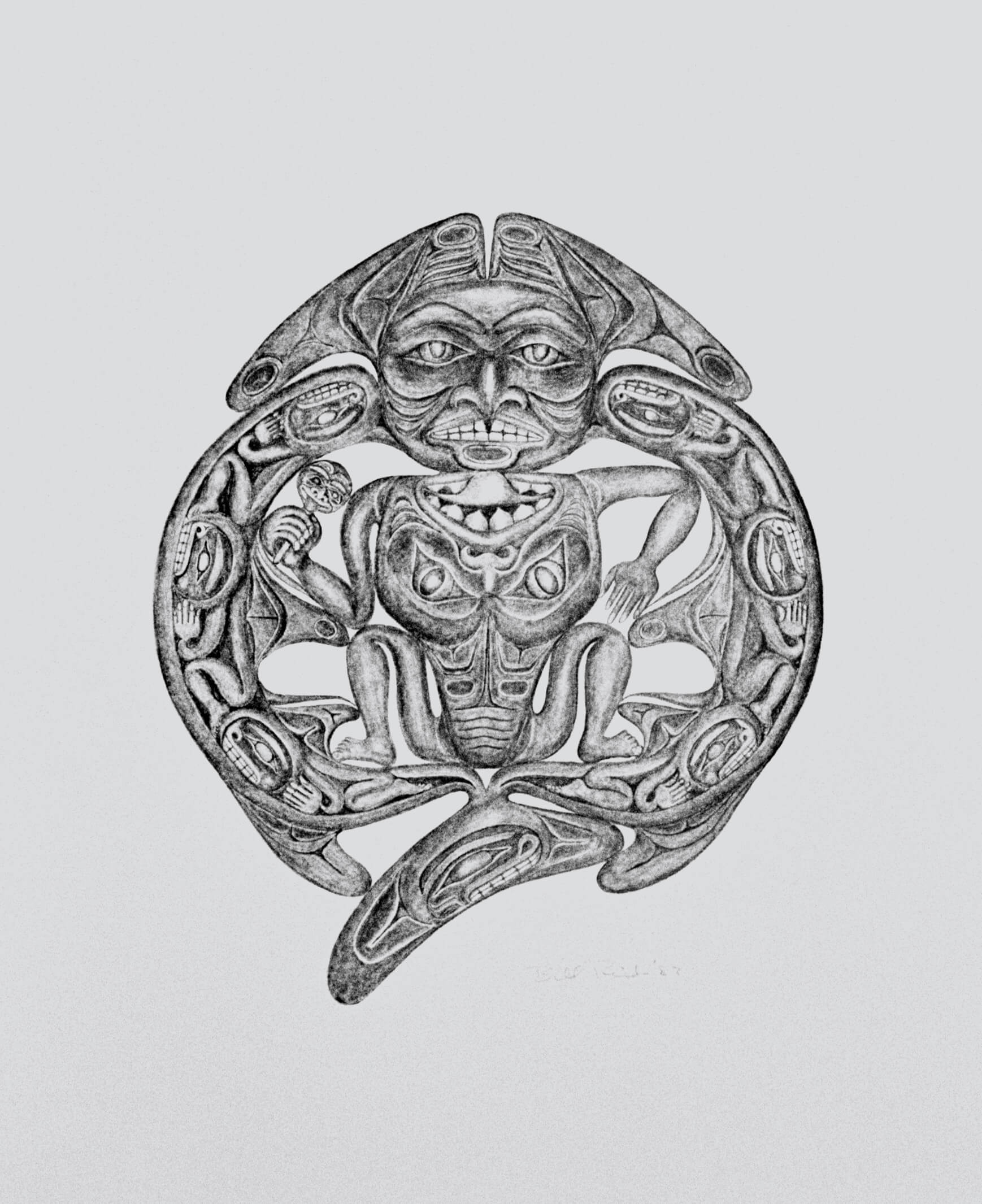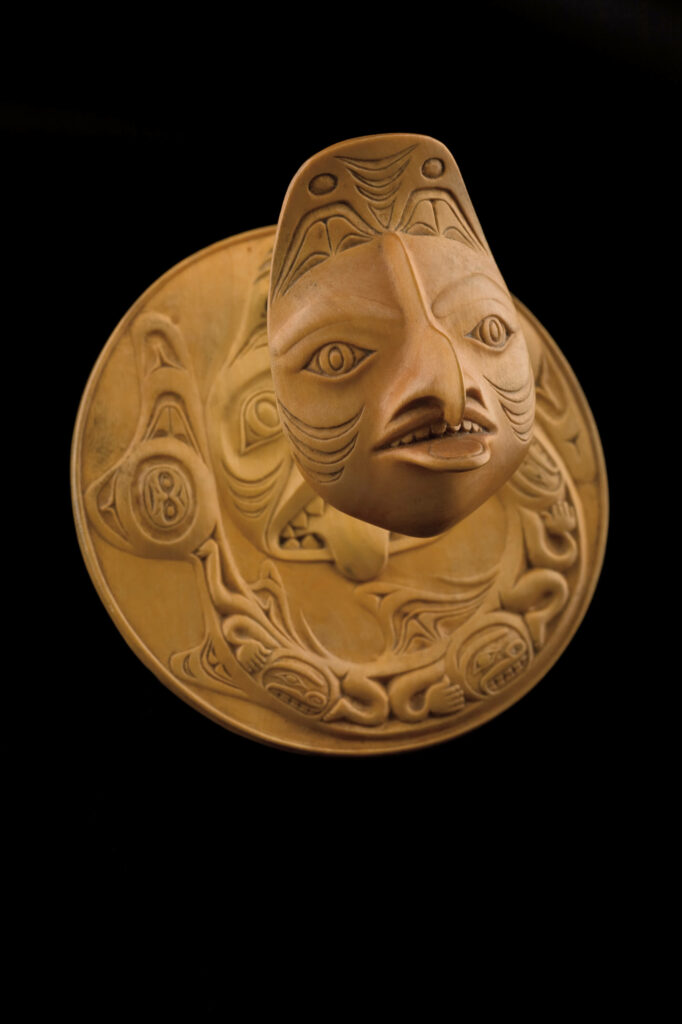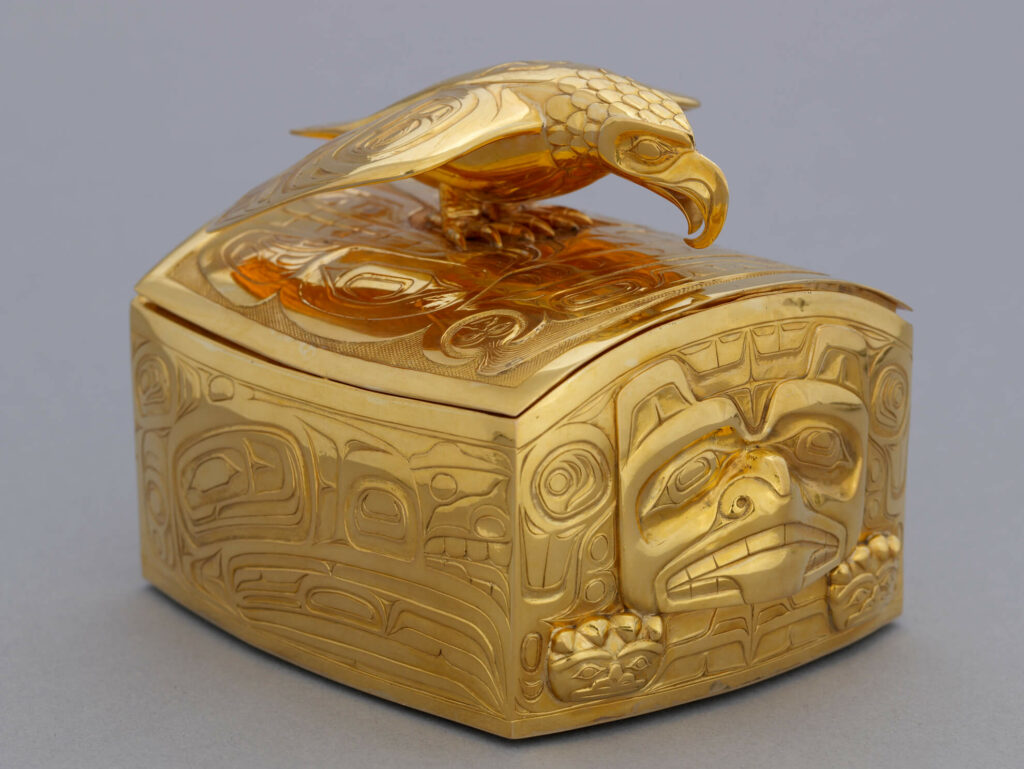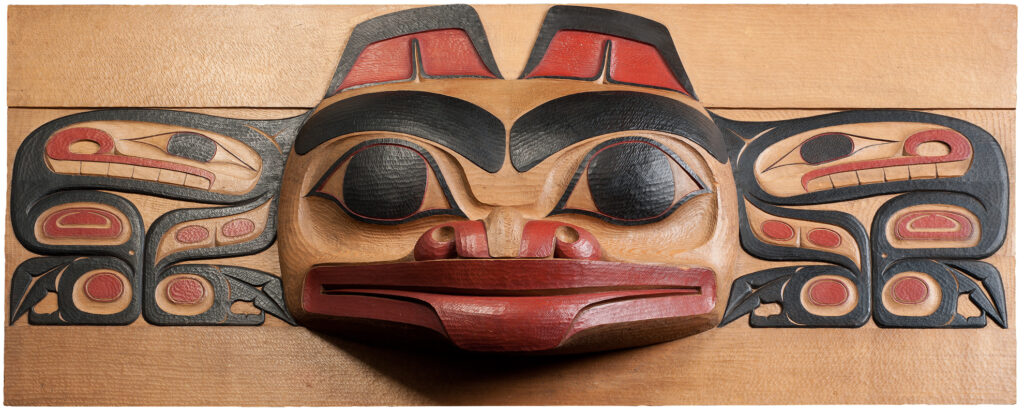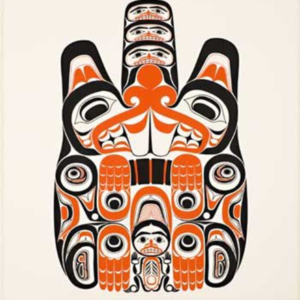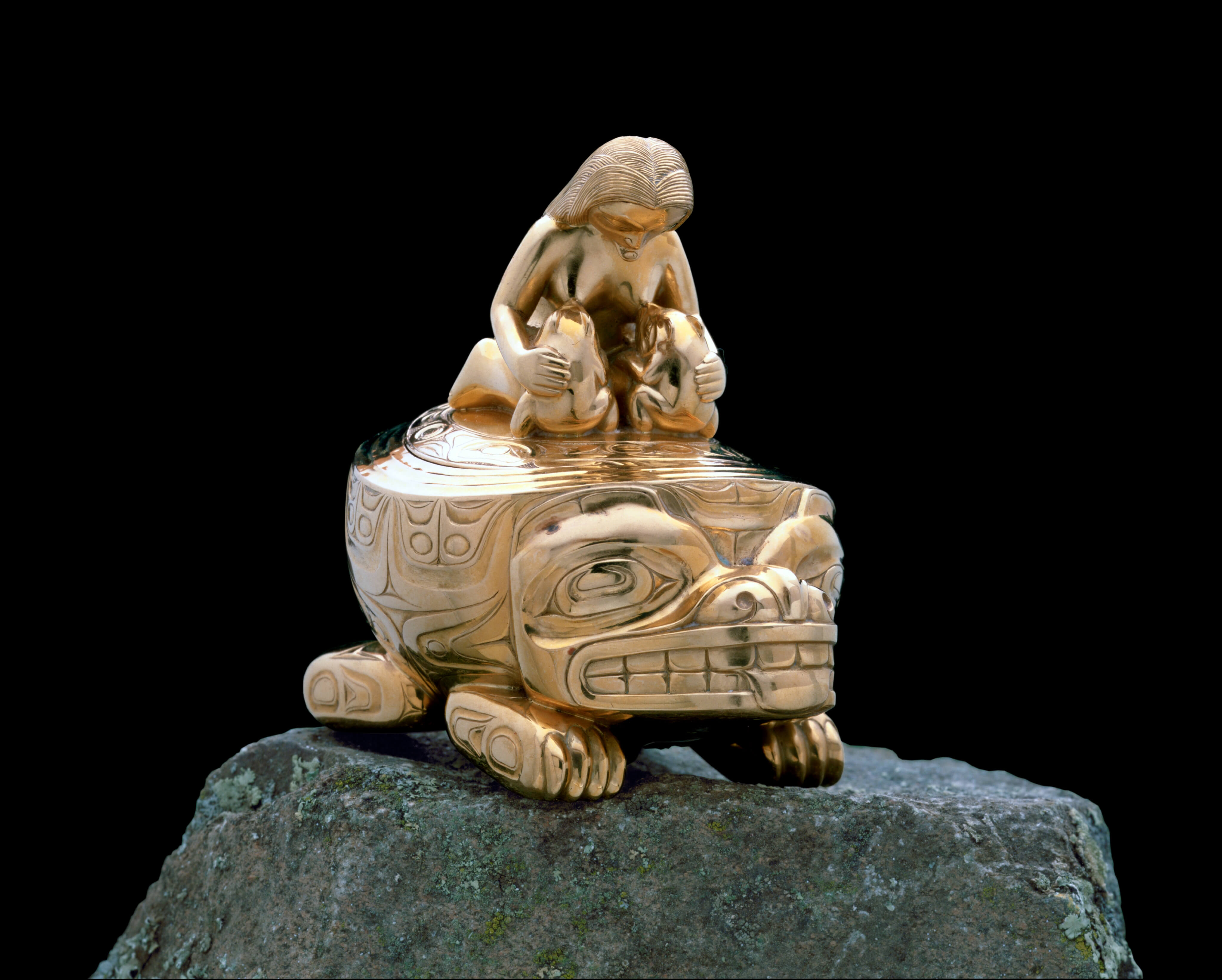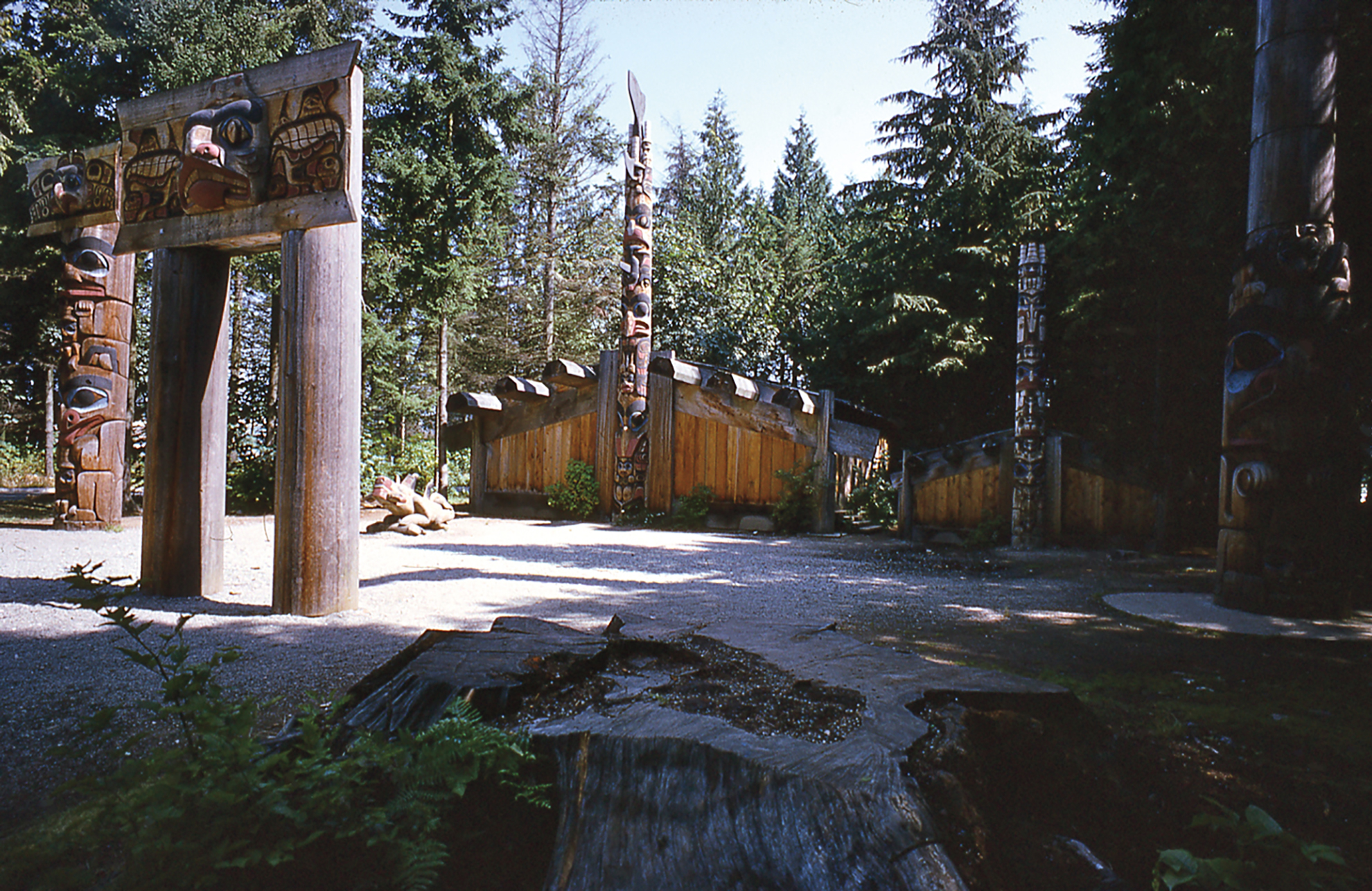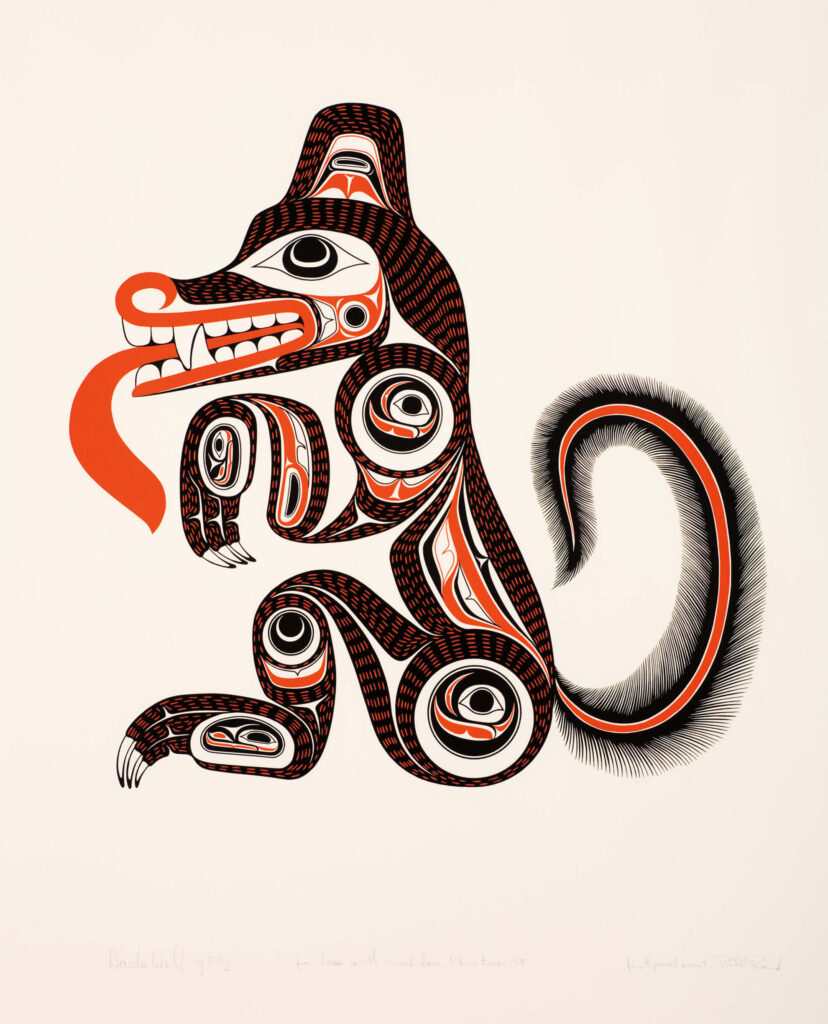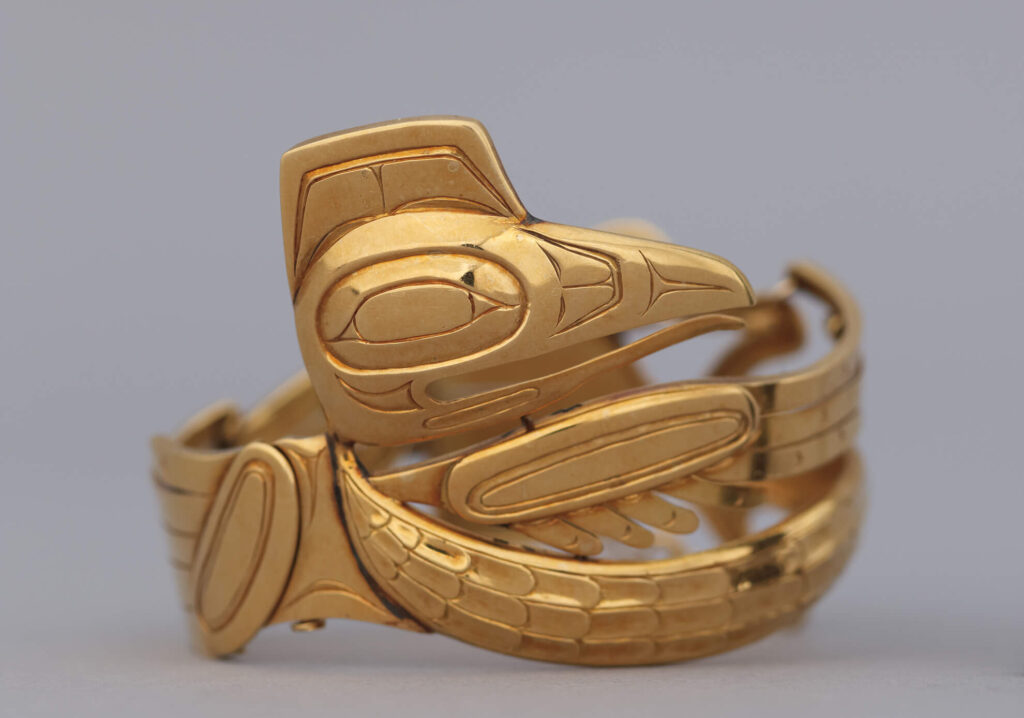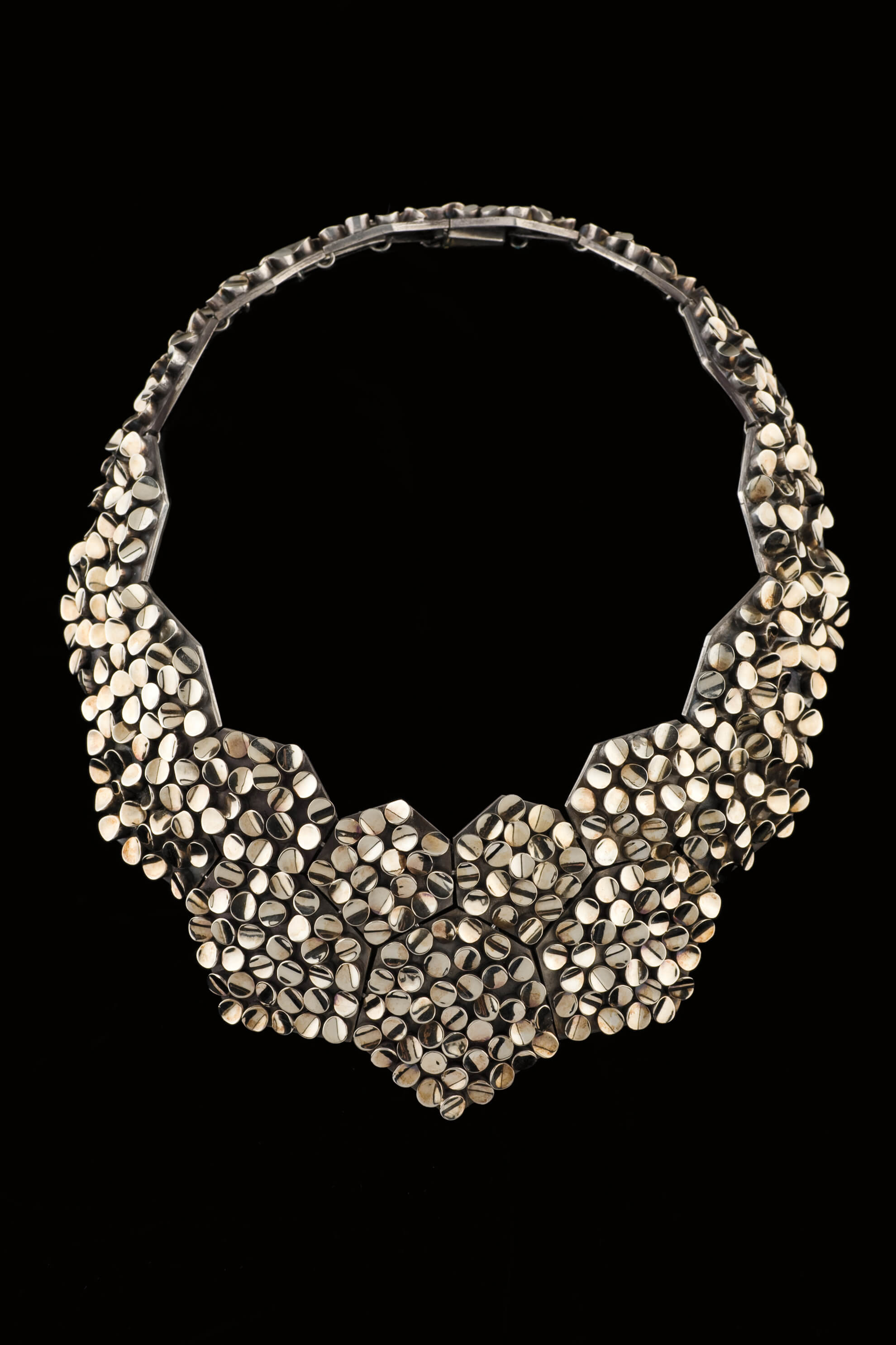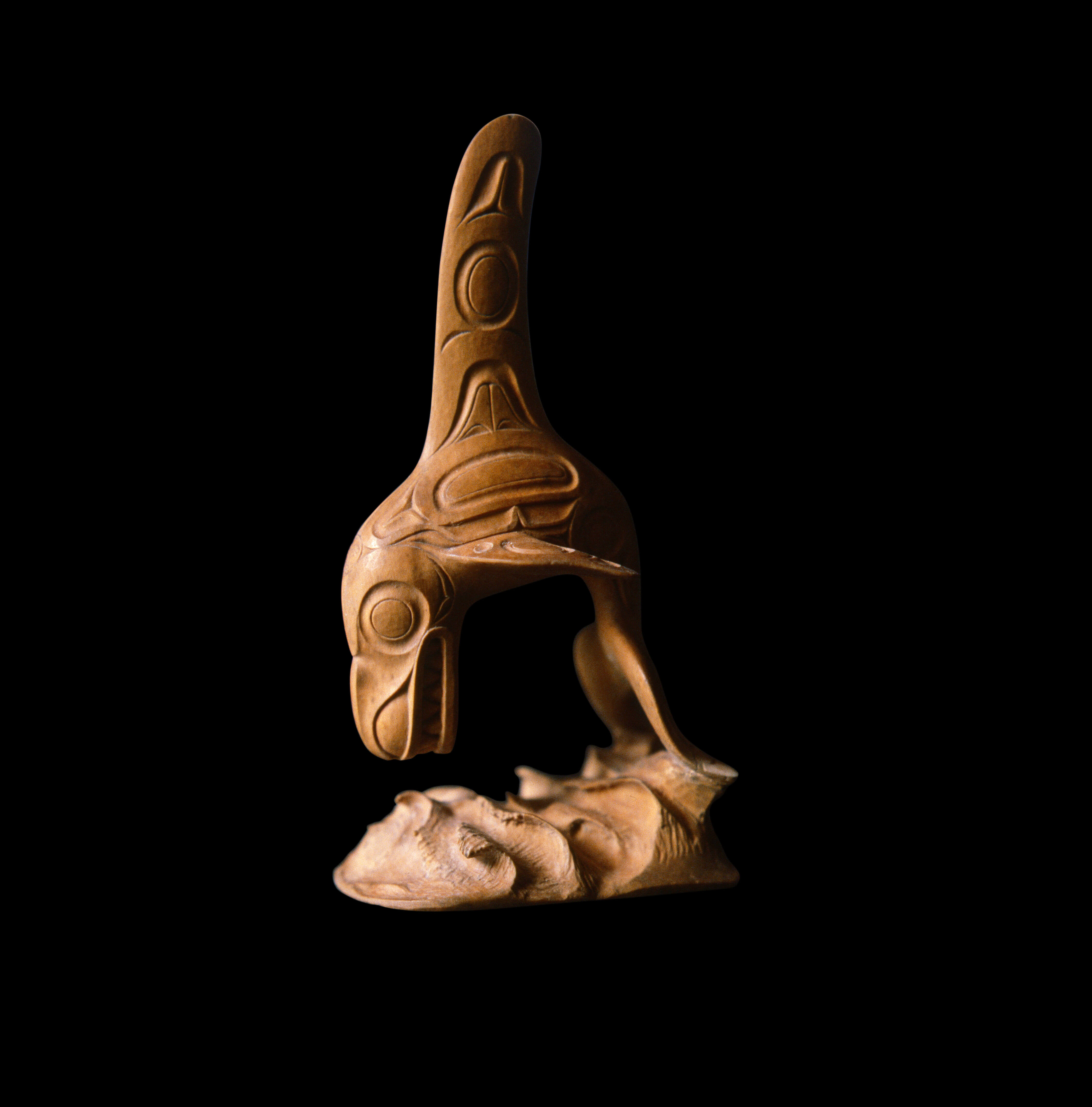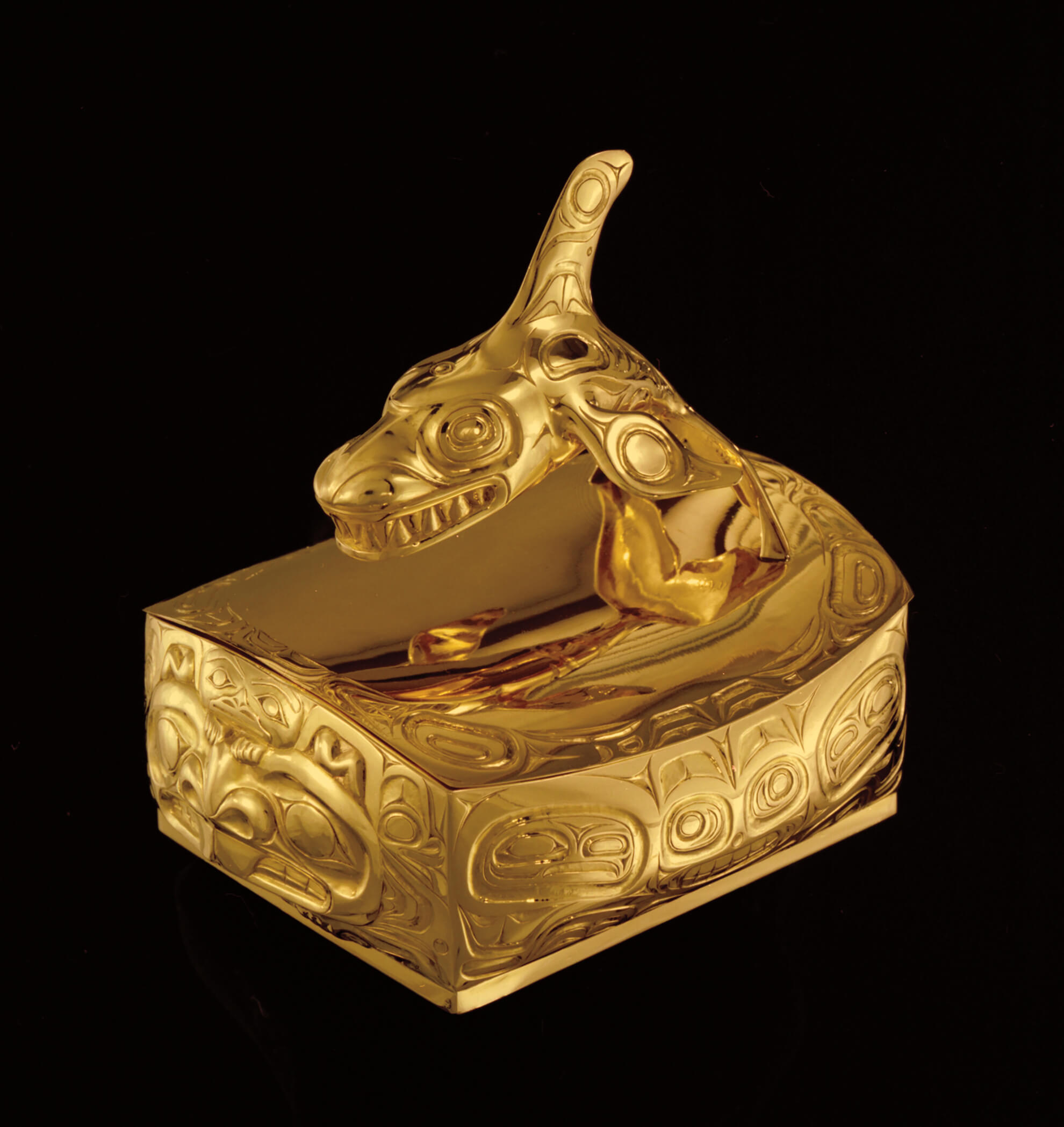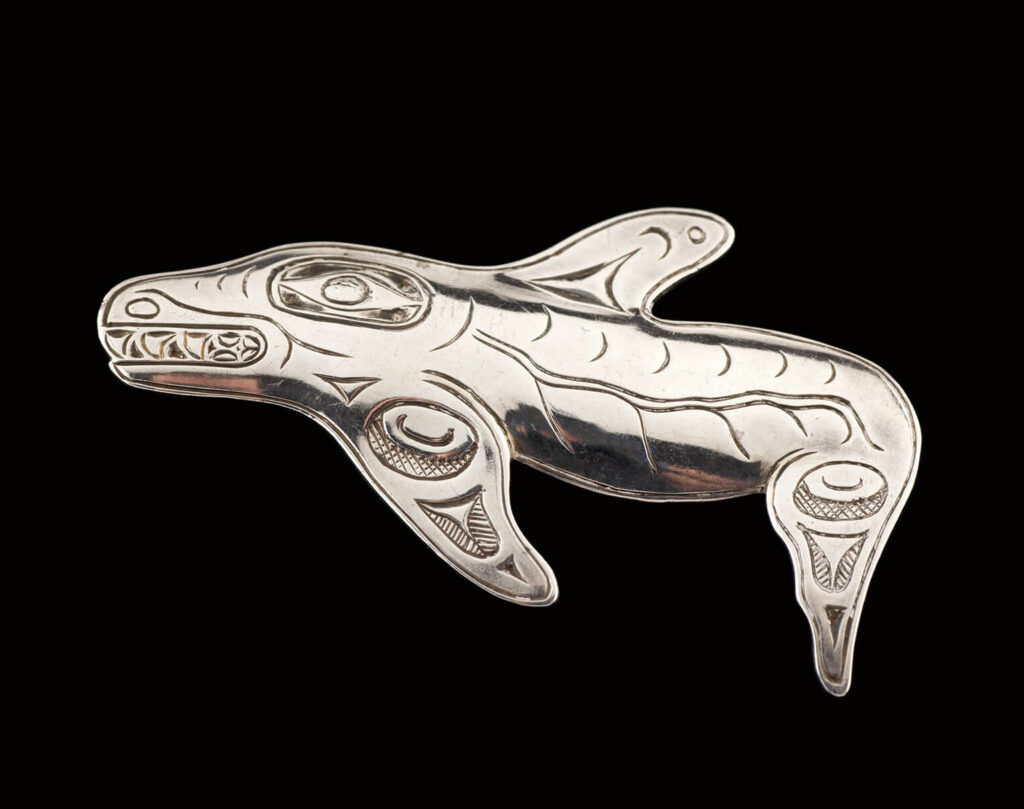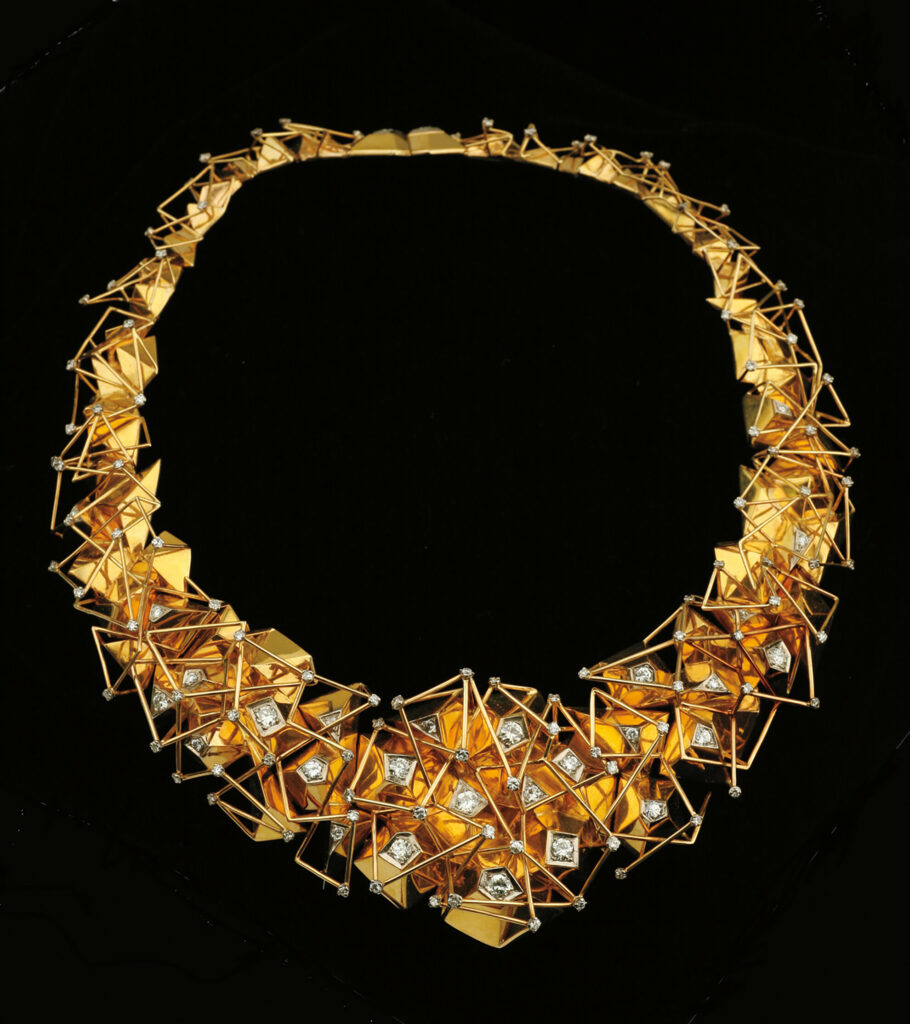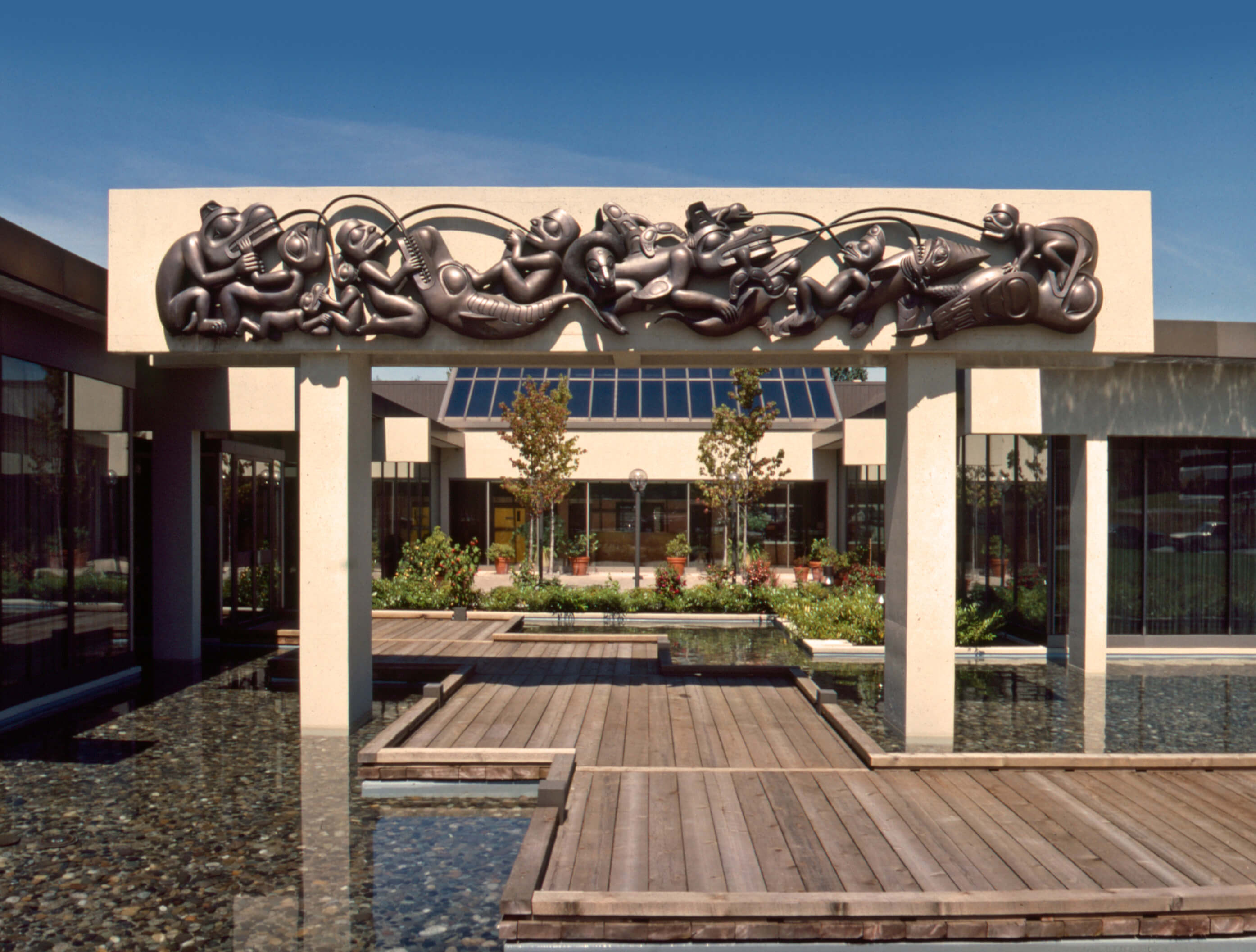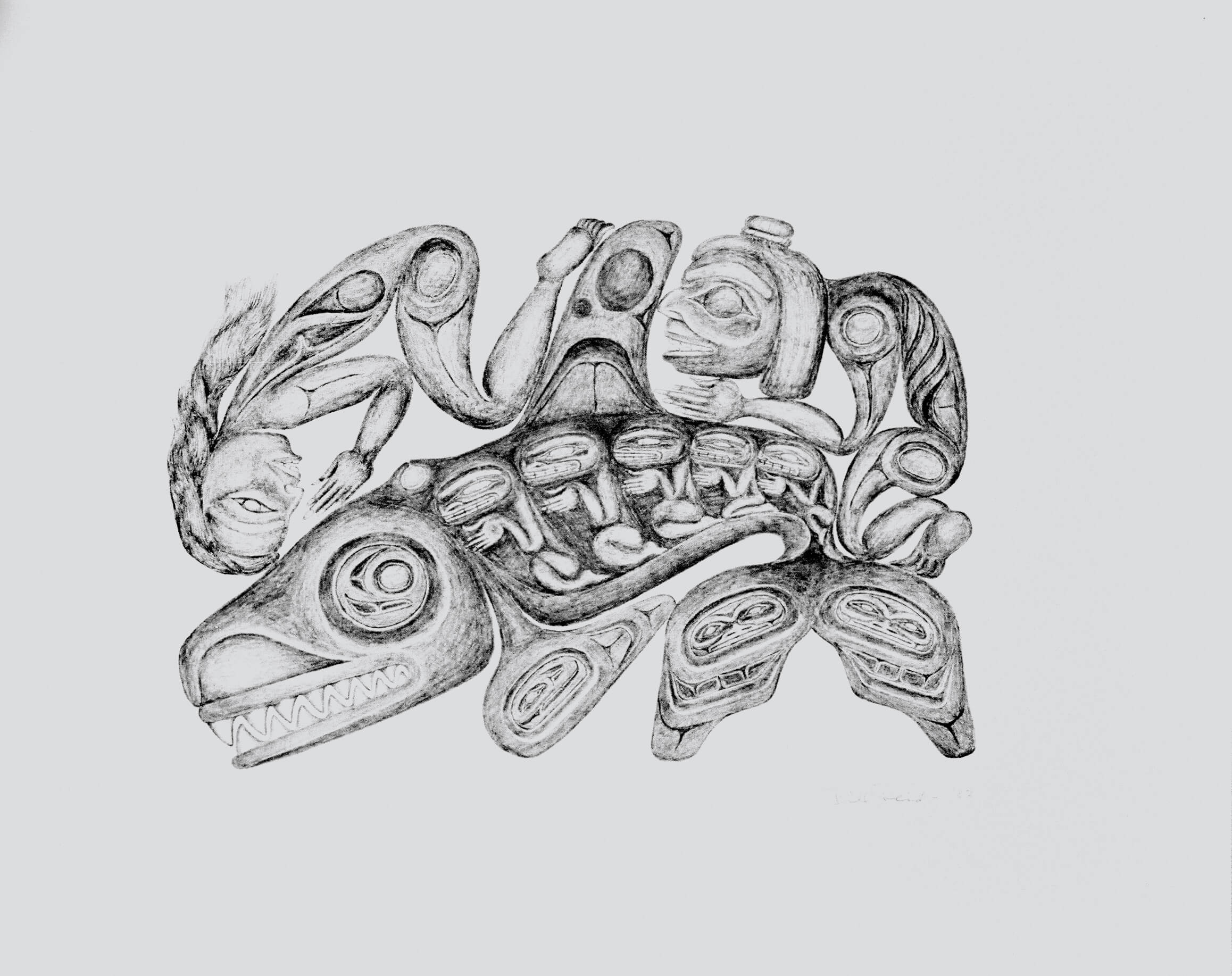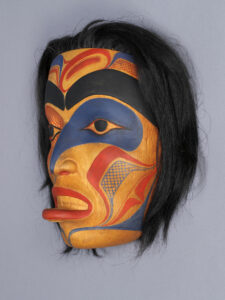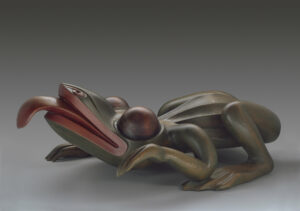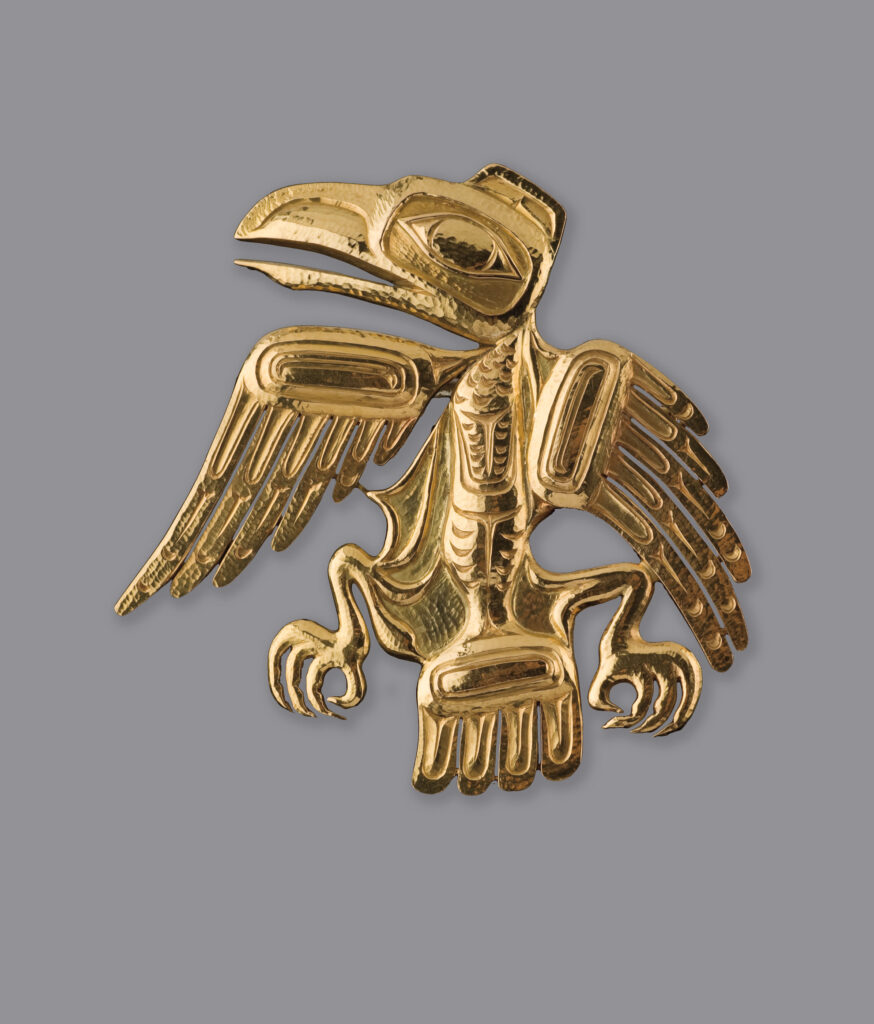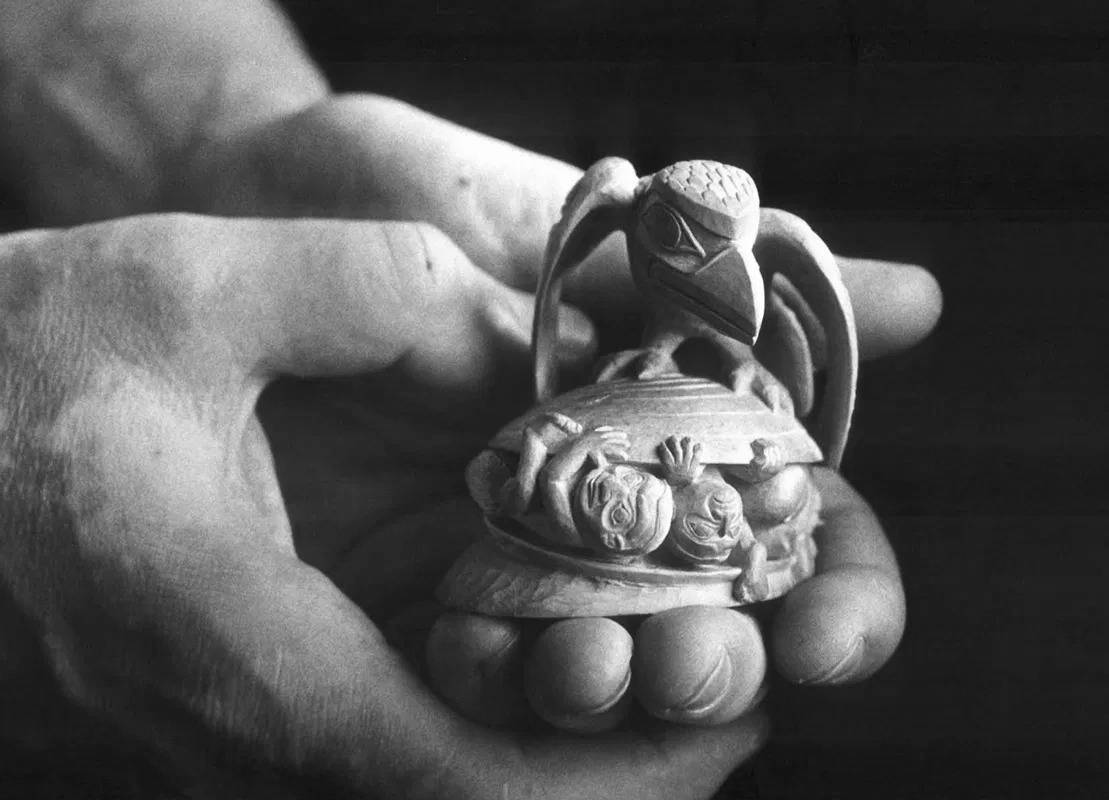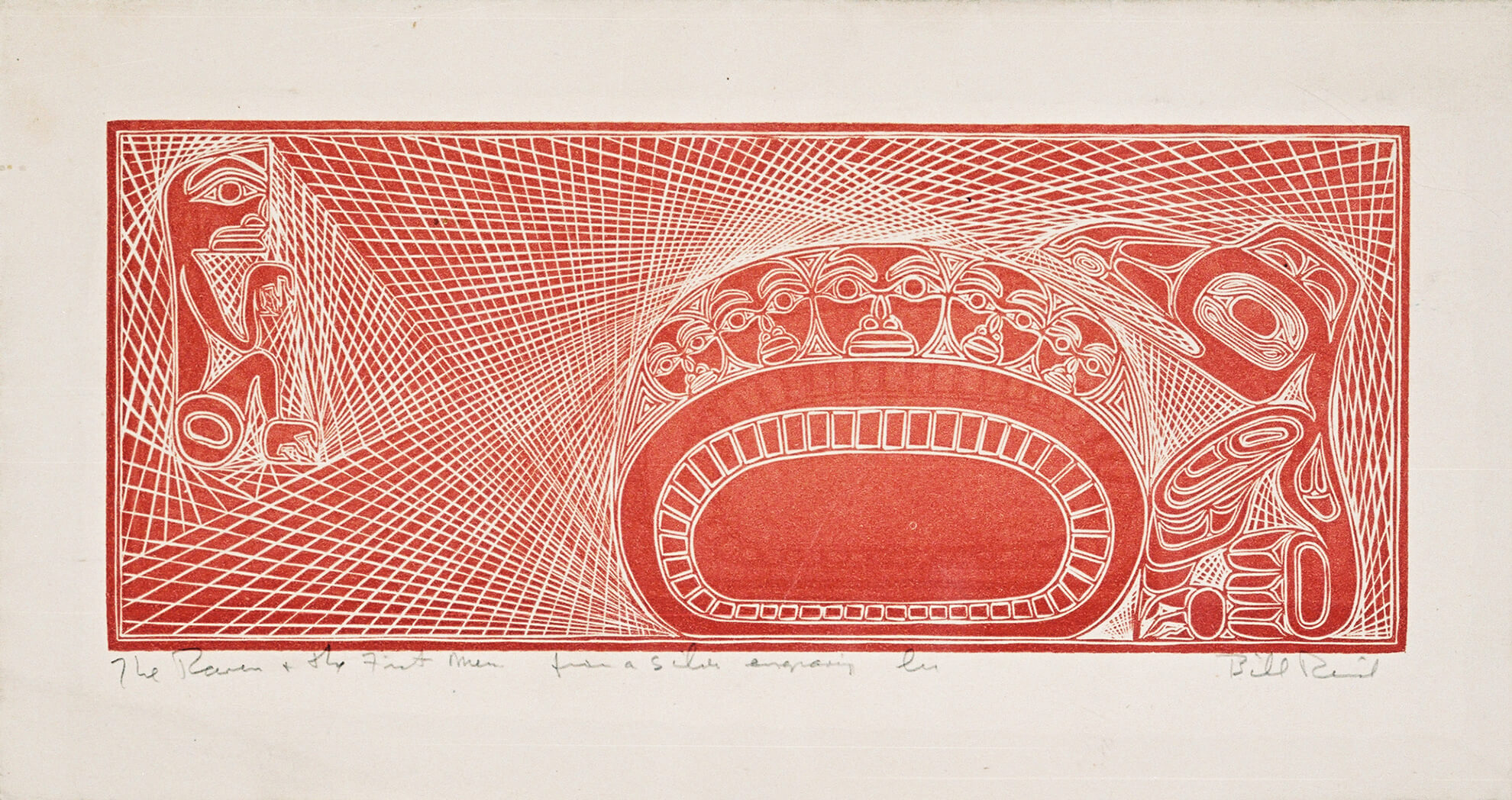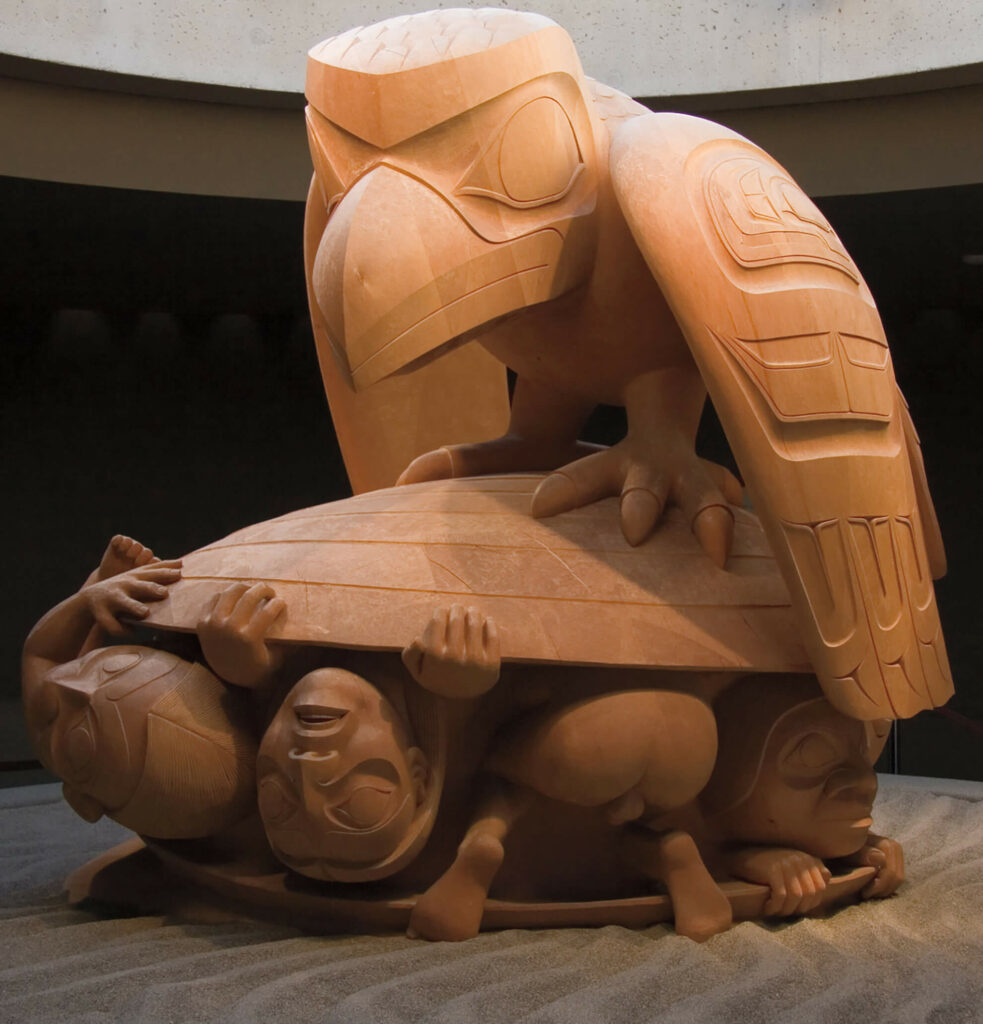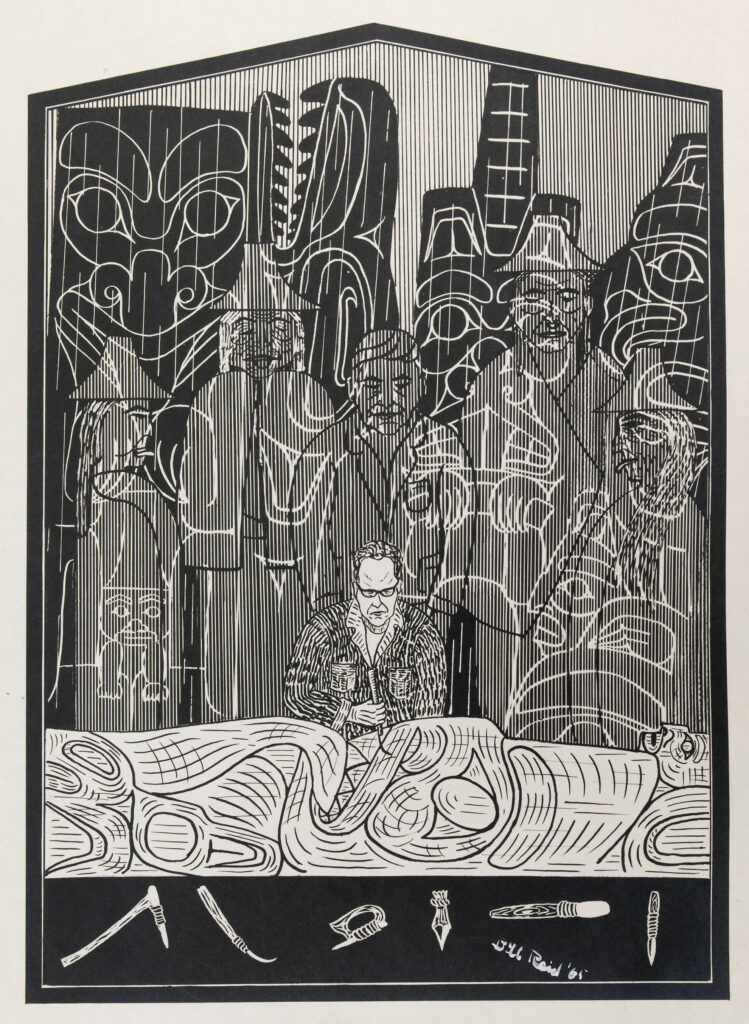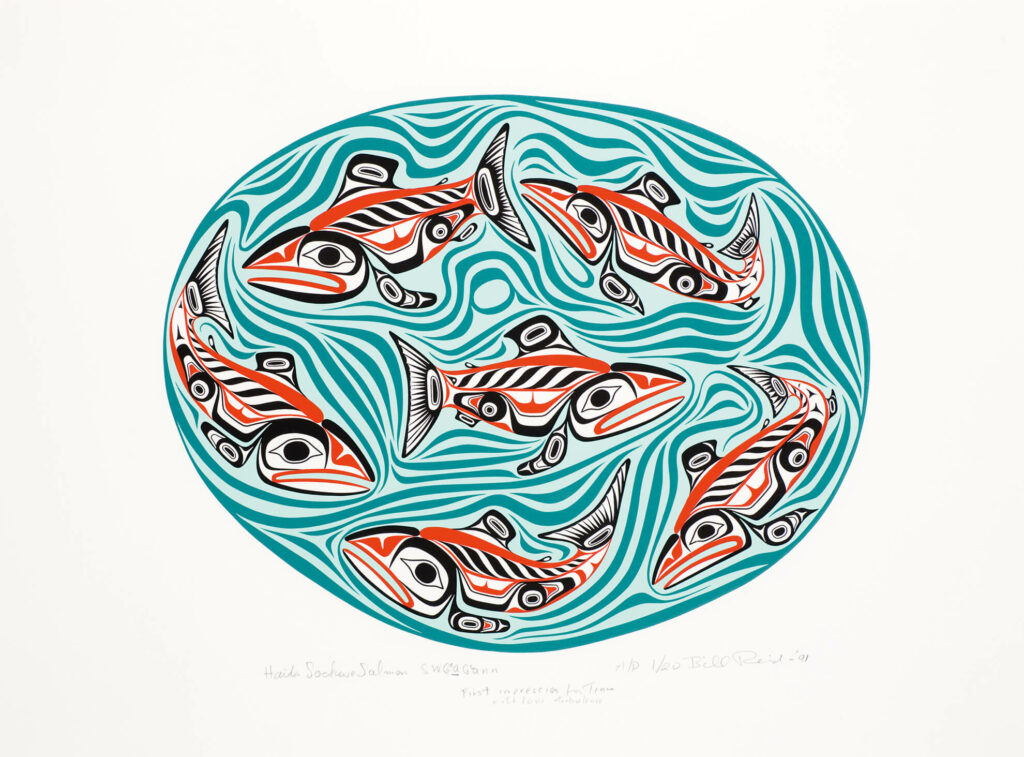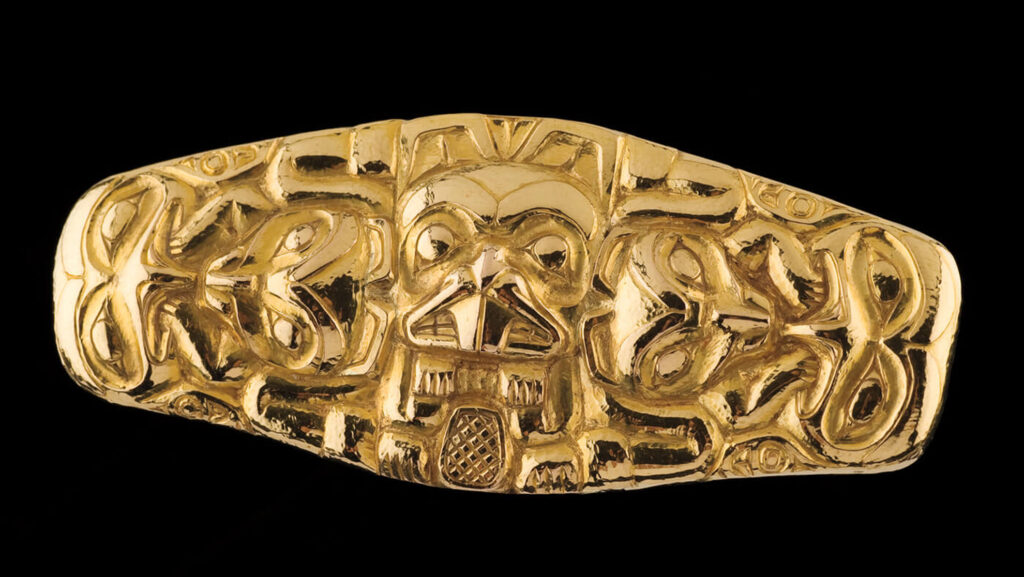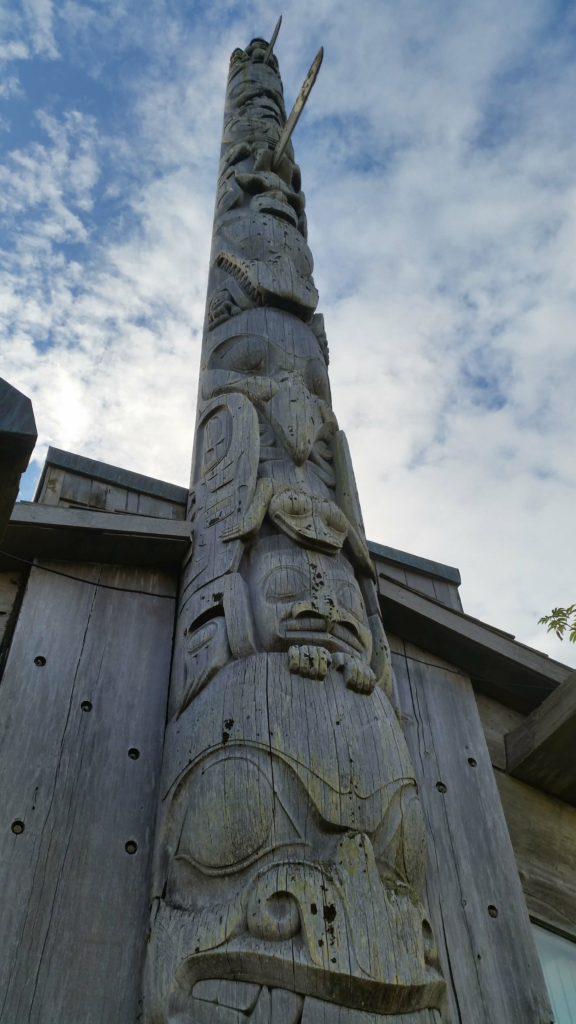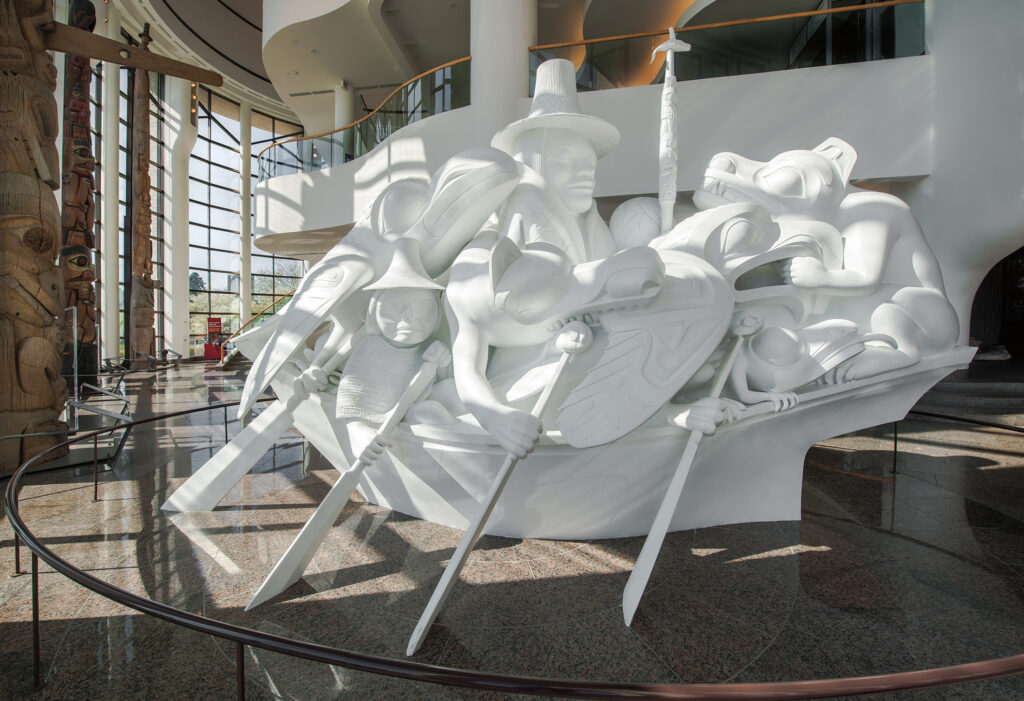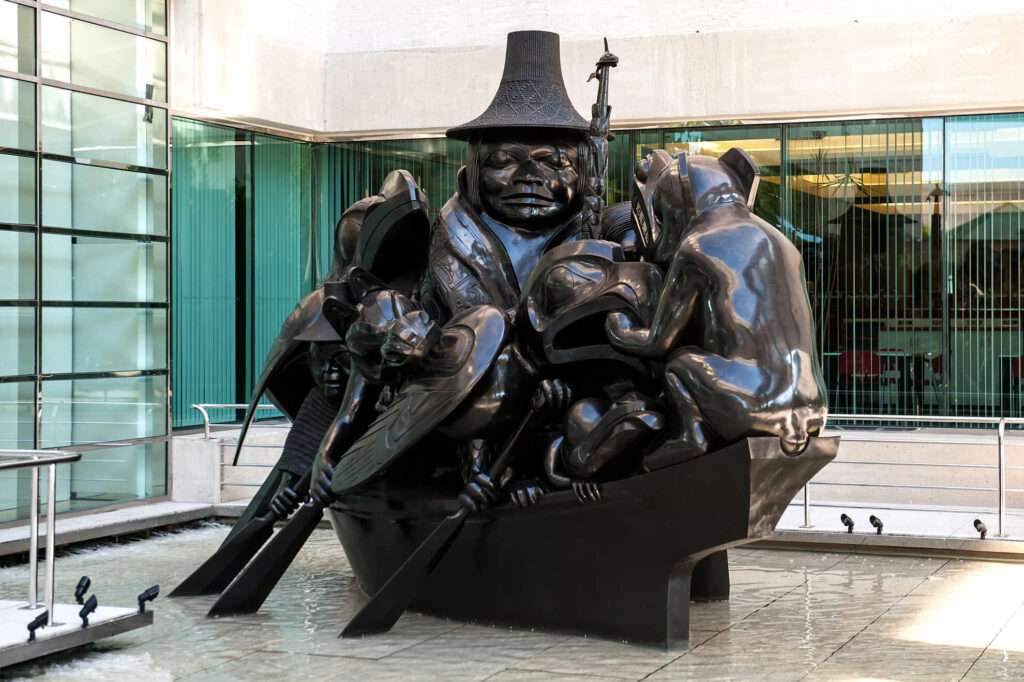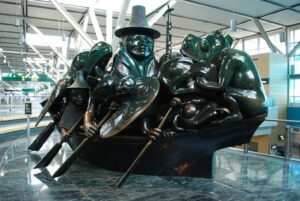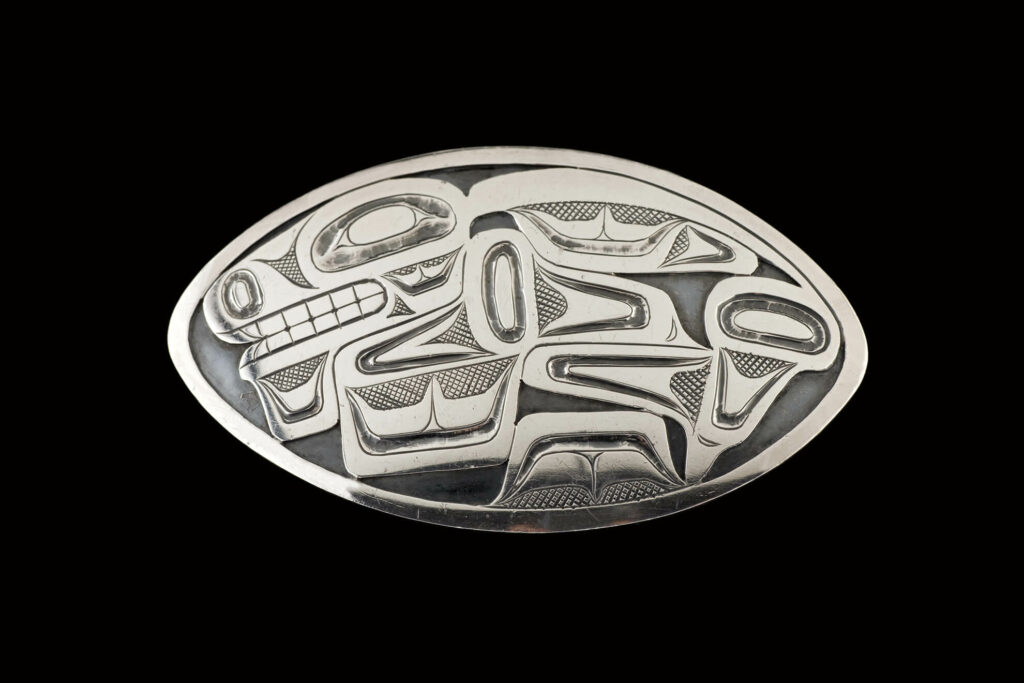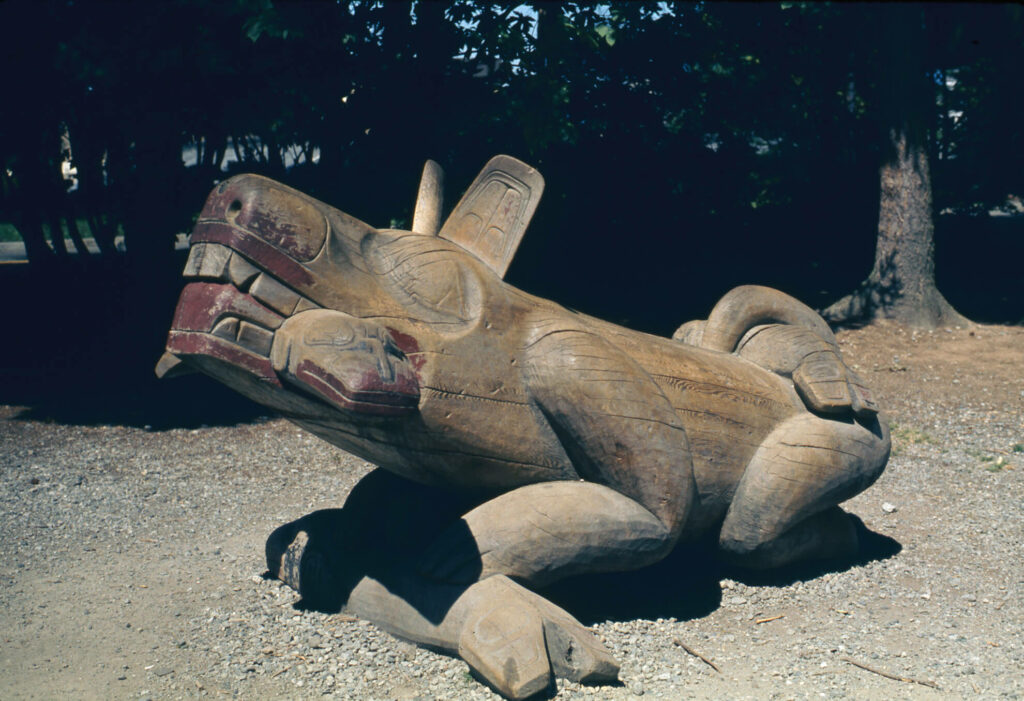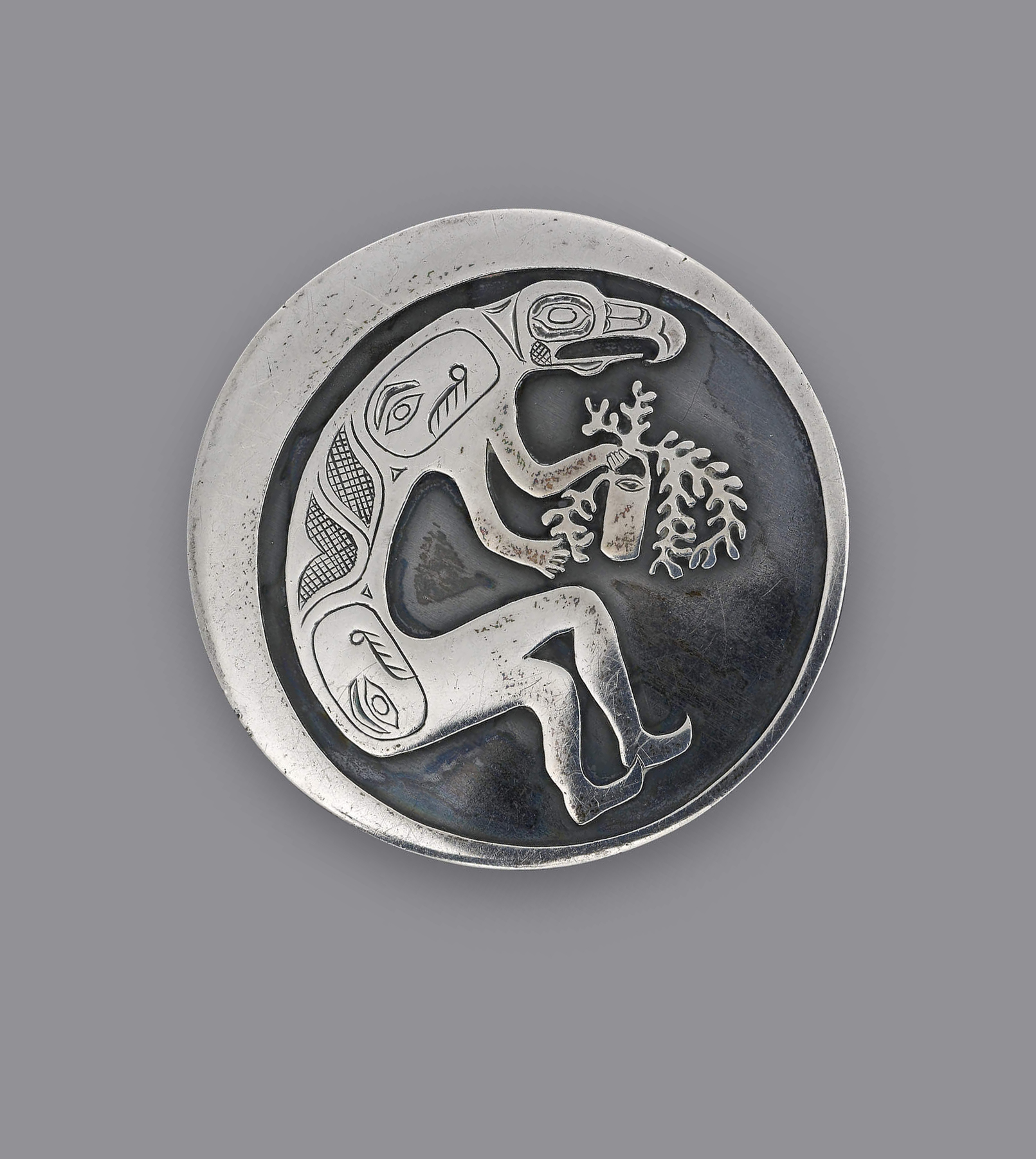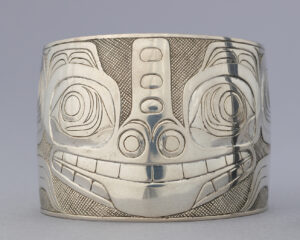 ---
Credits for Photographs and Works by Other Artists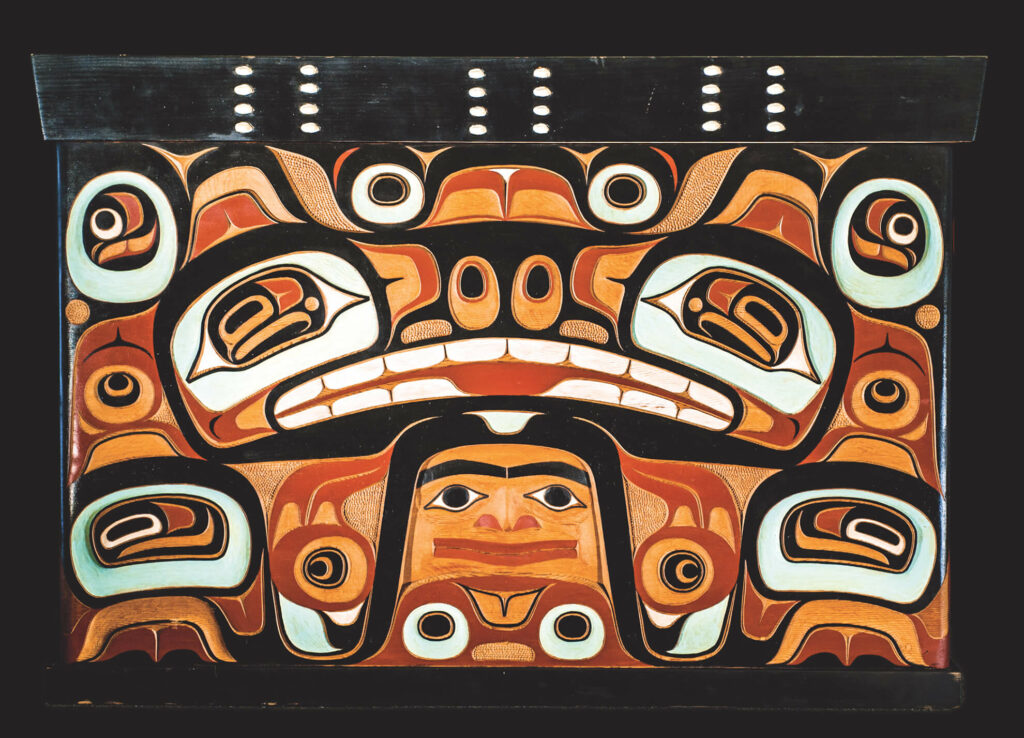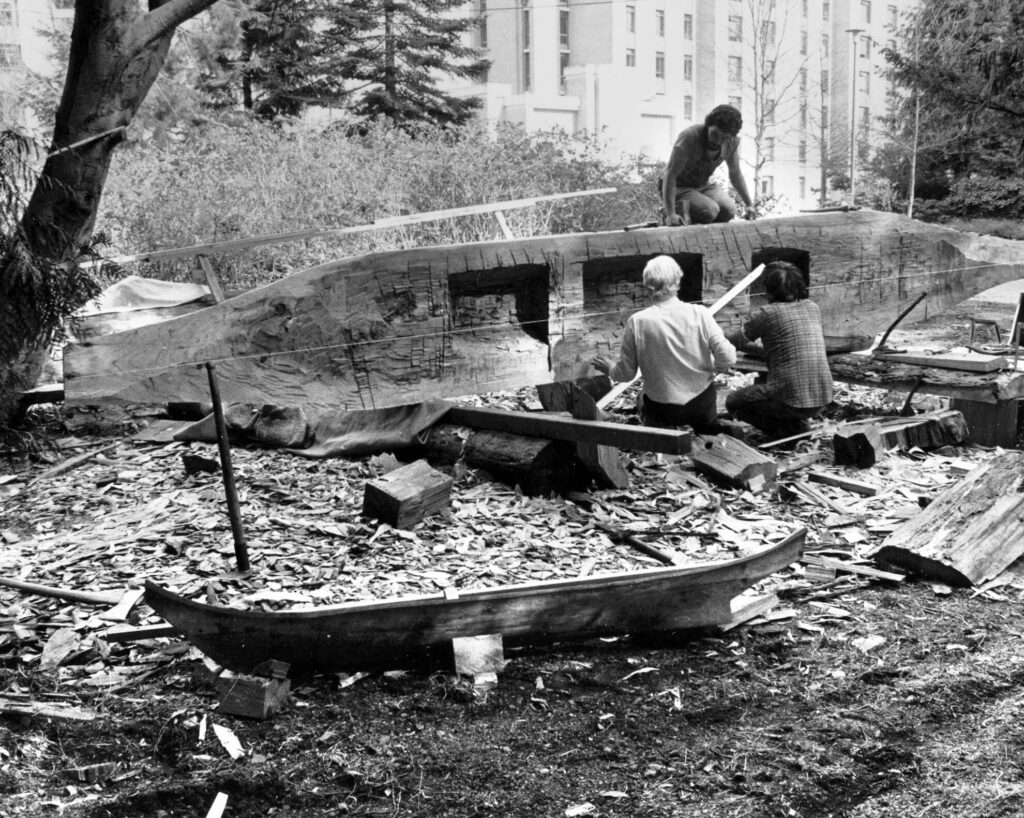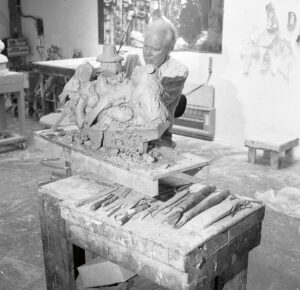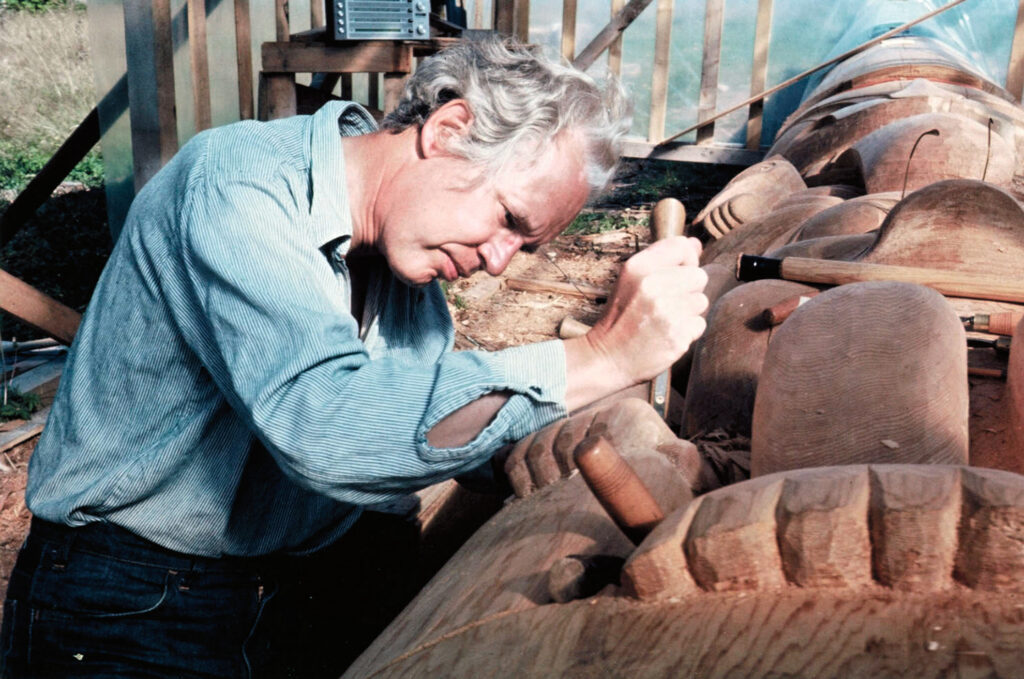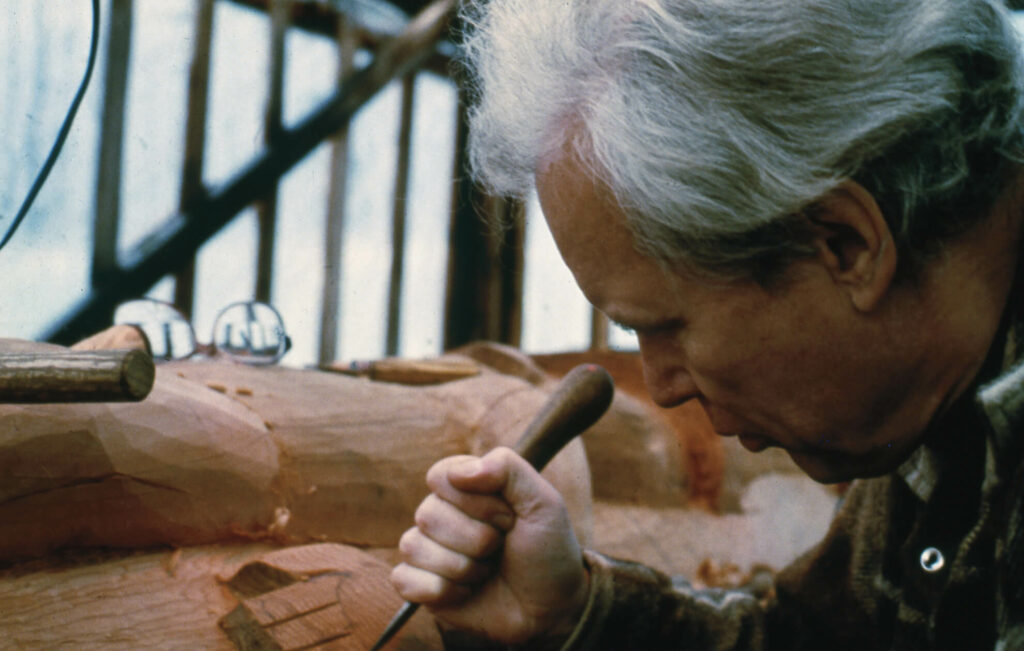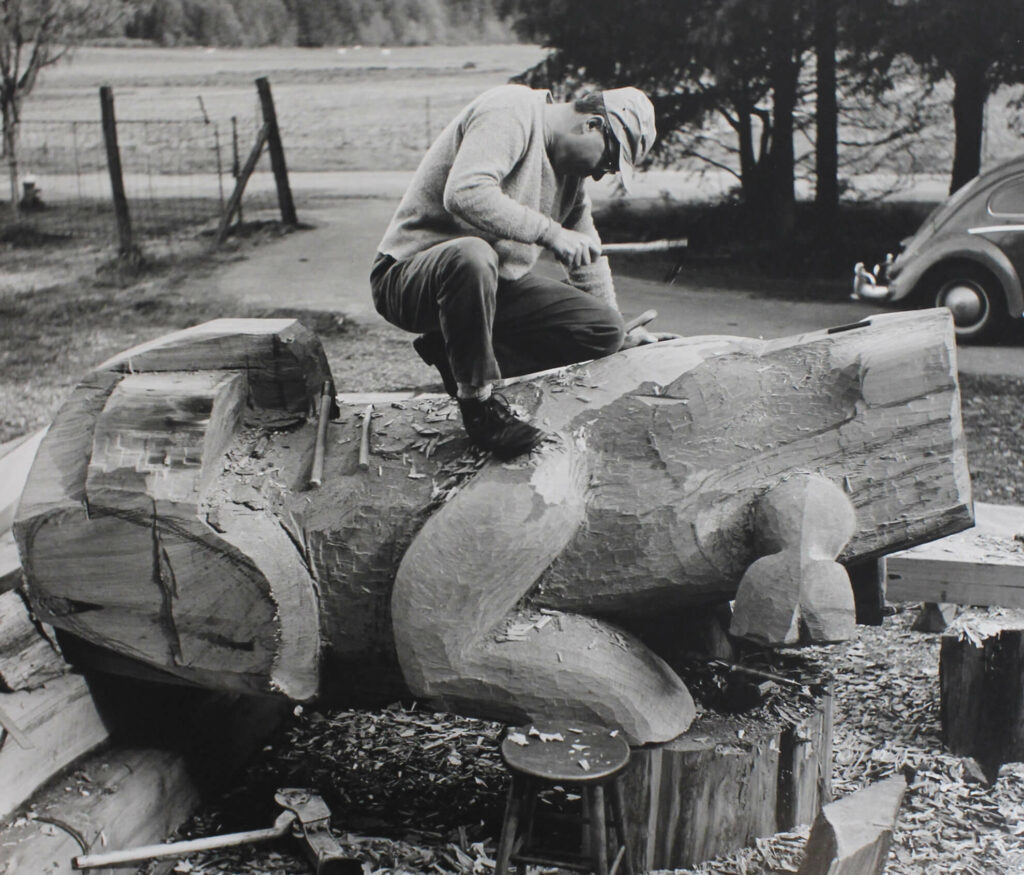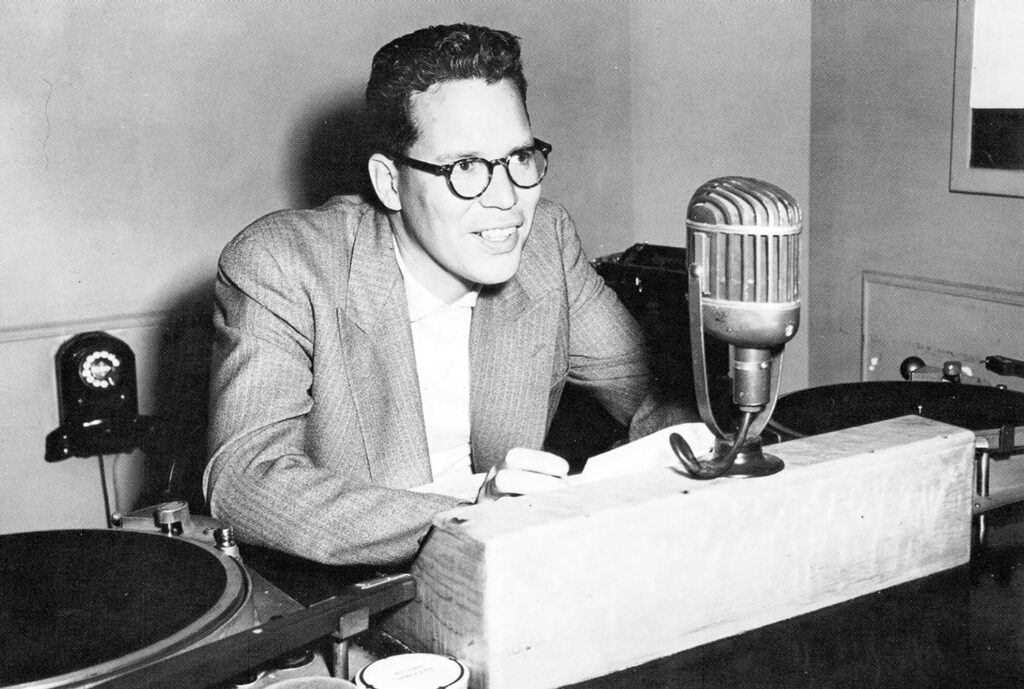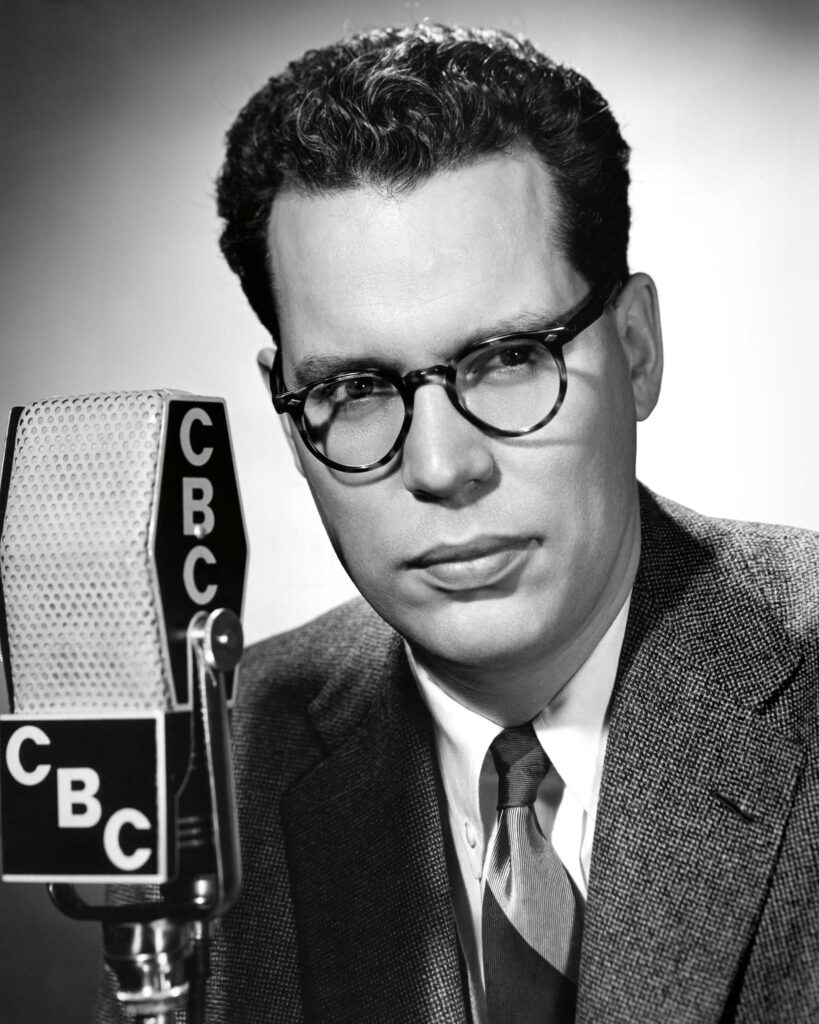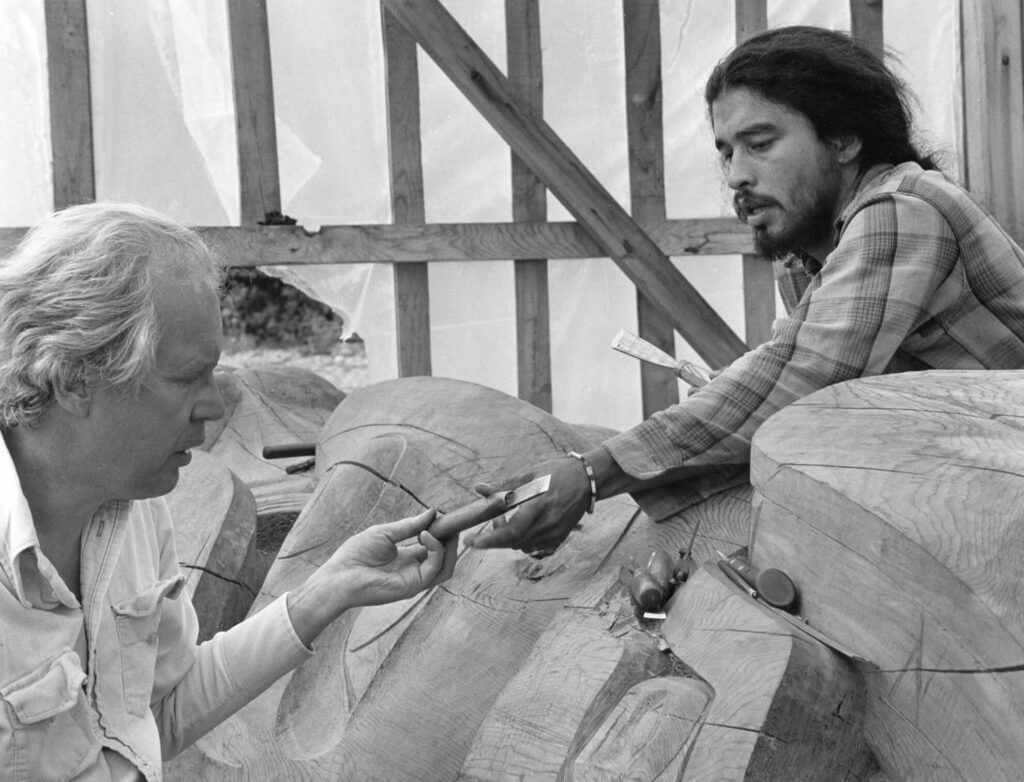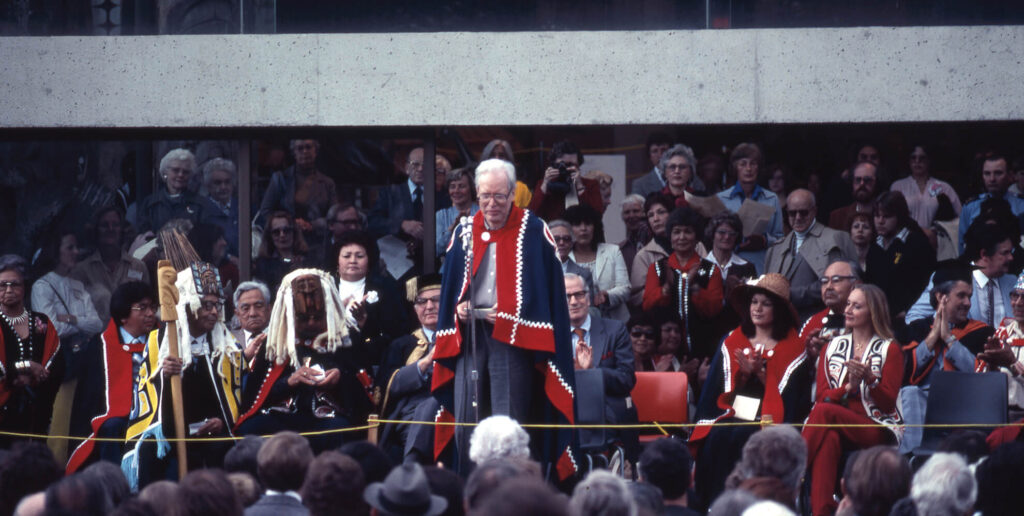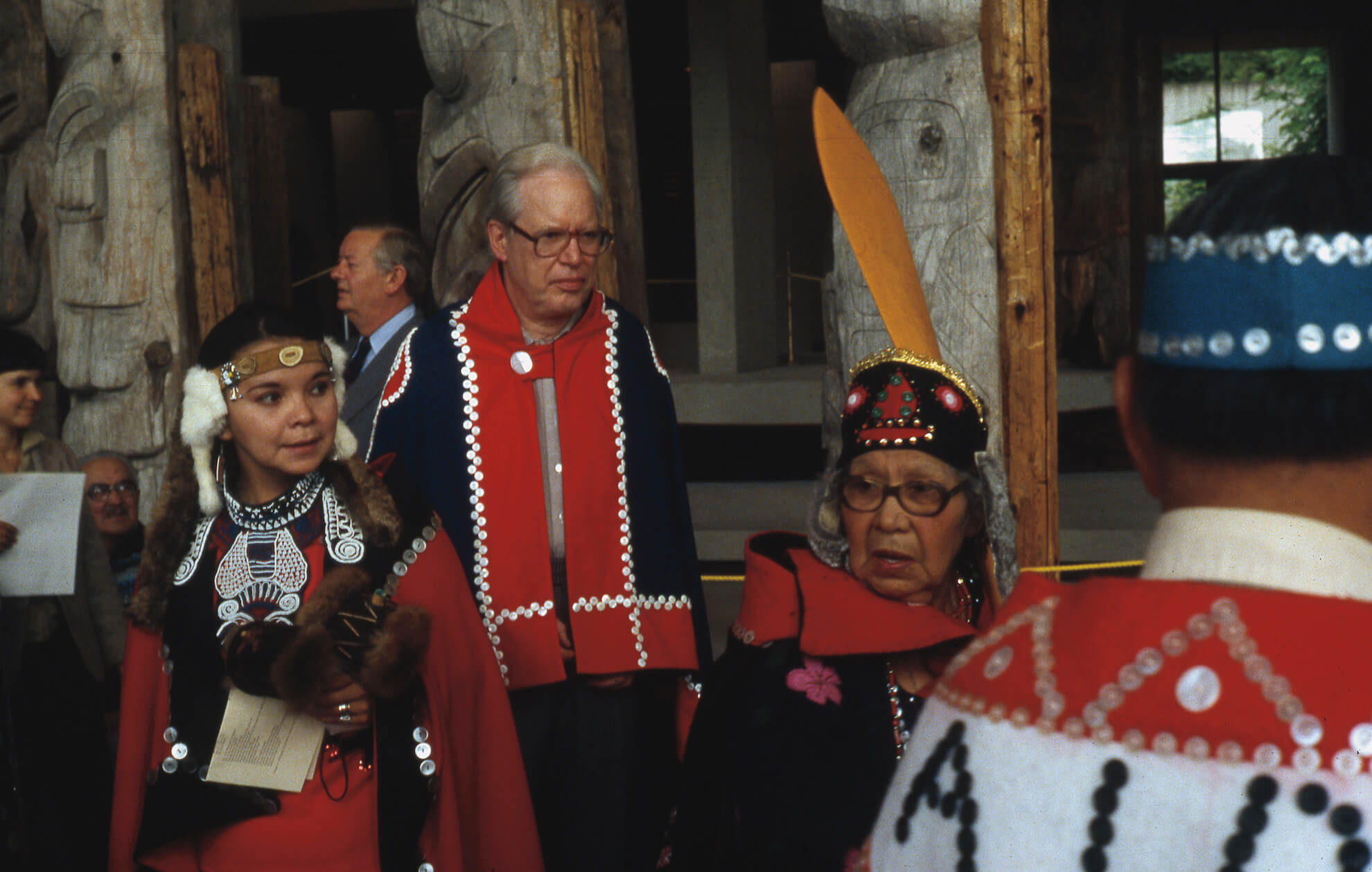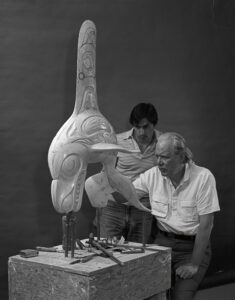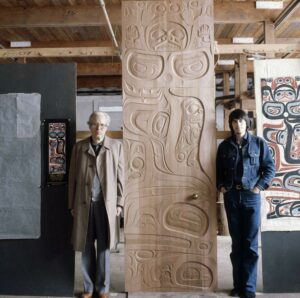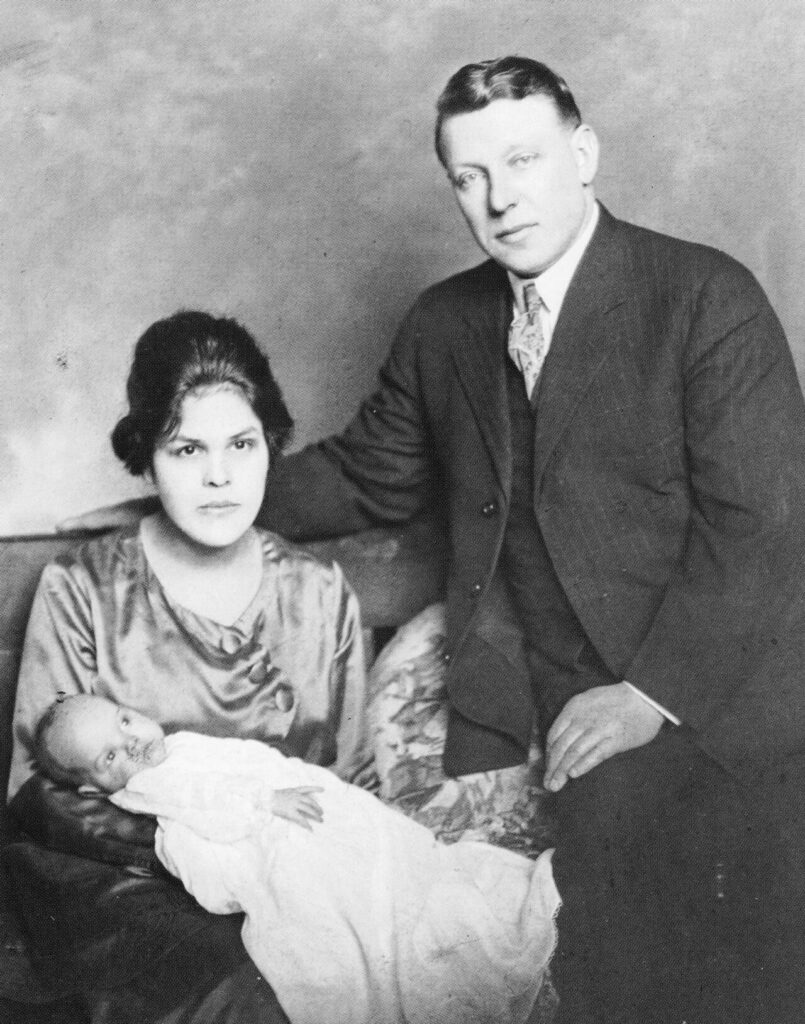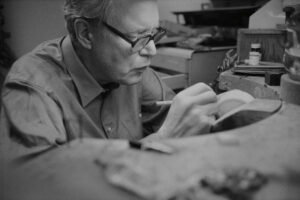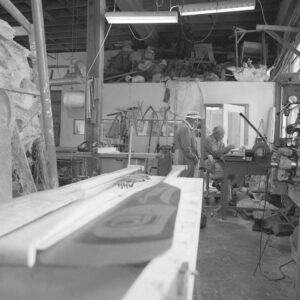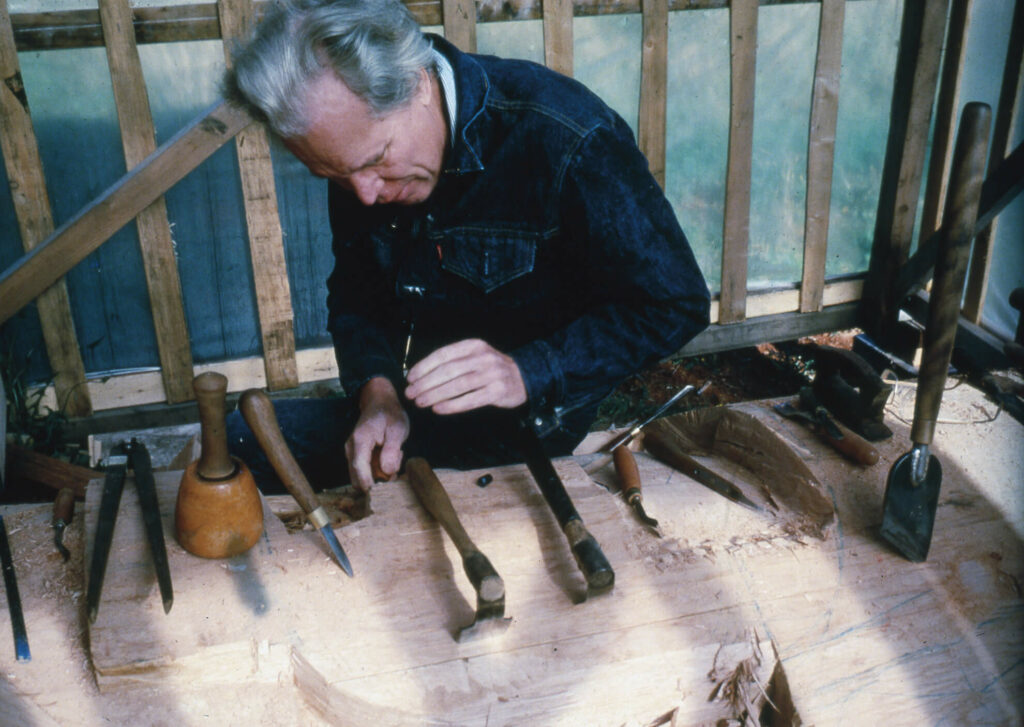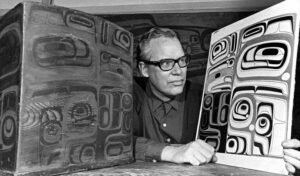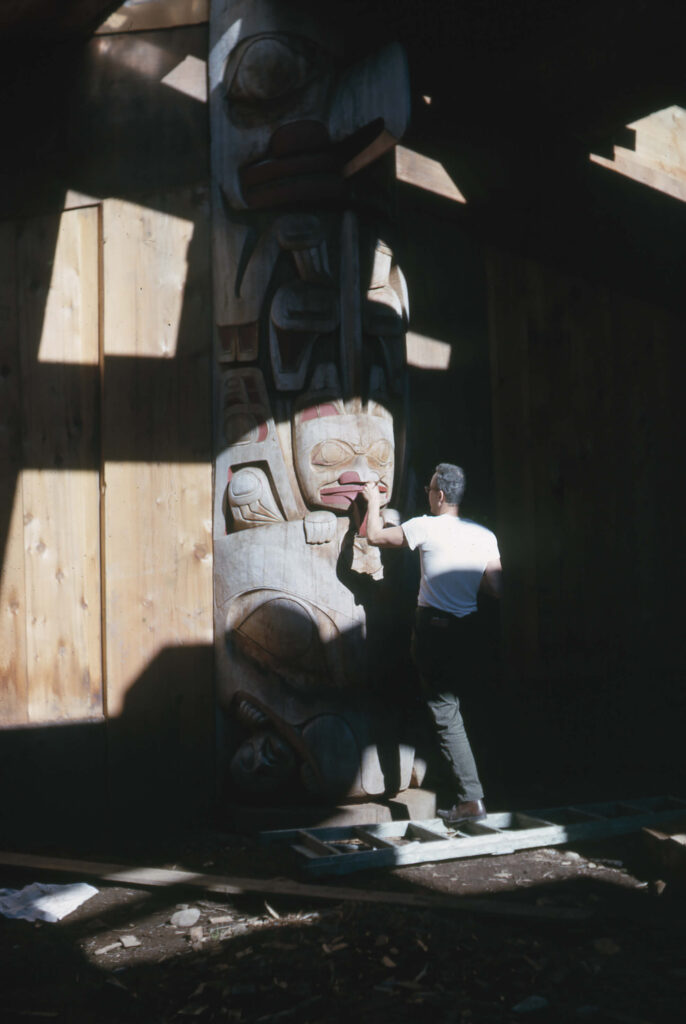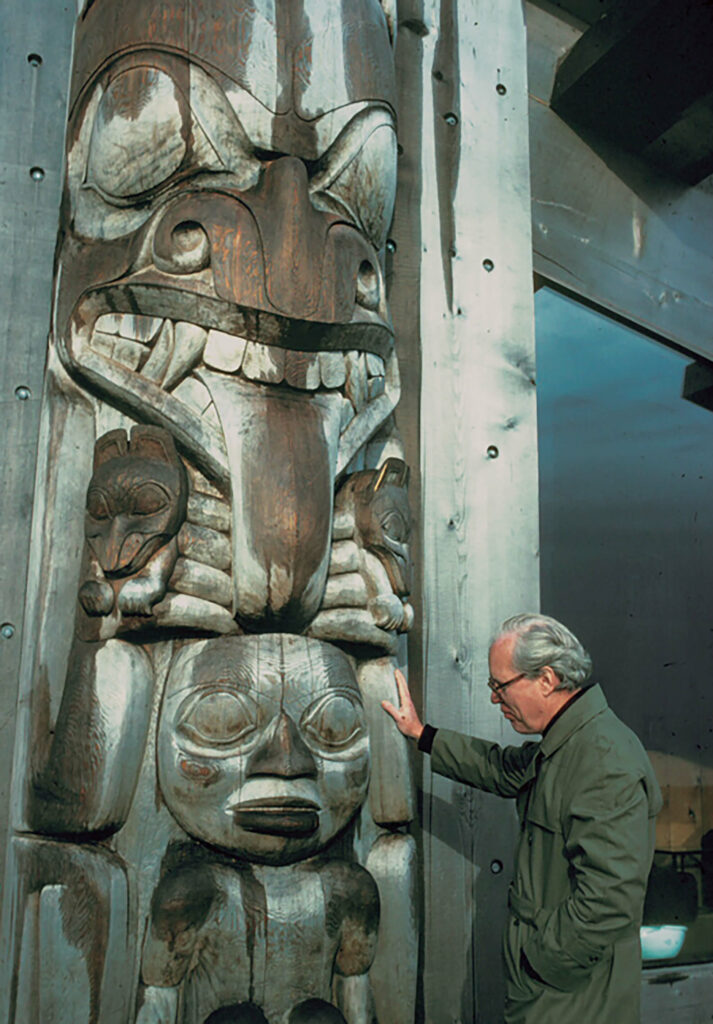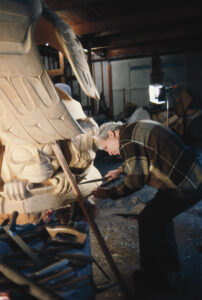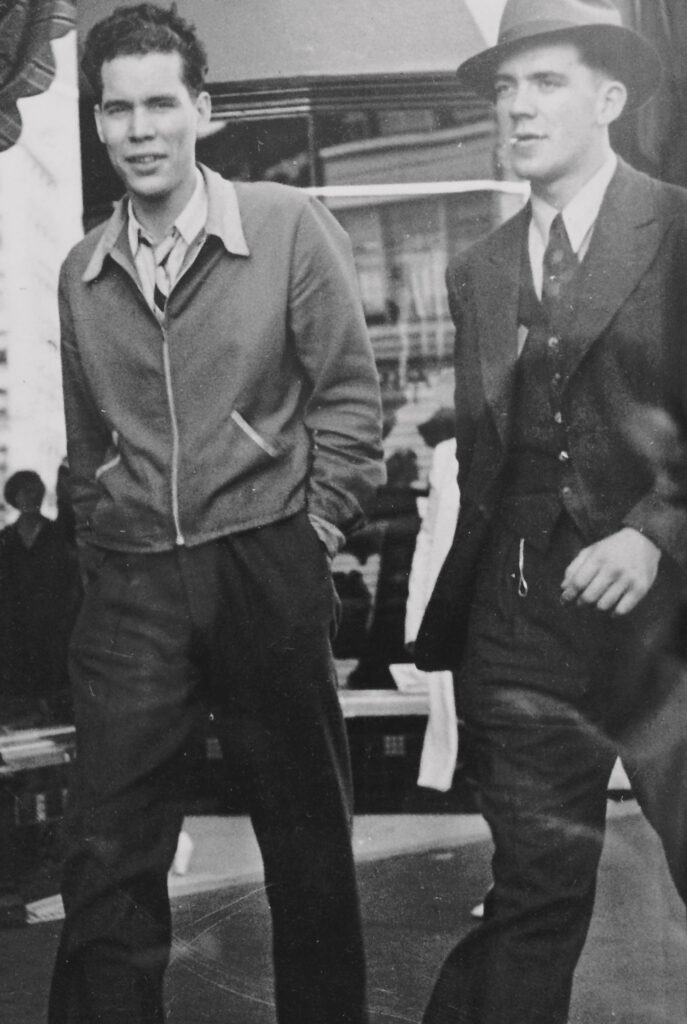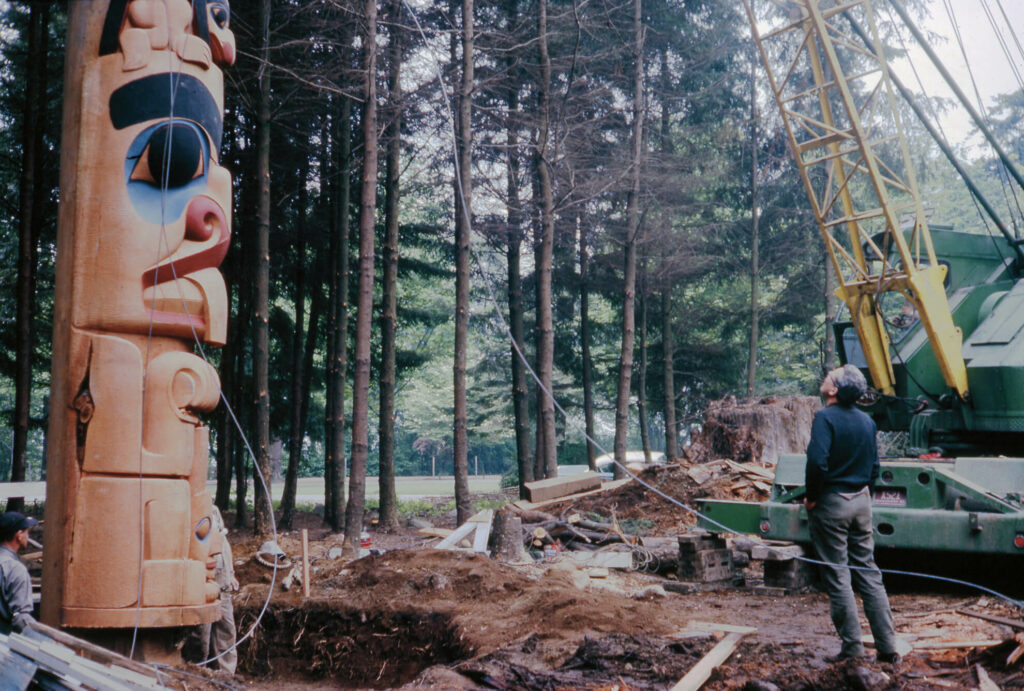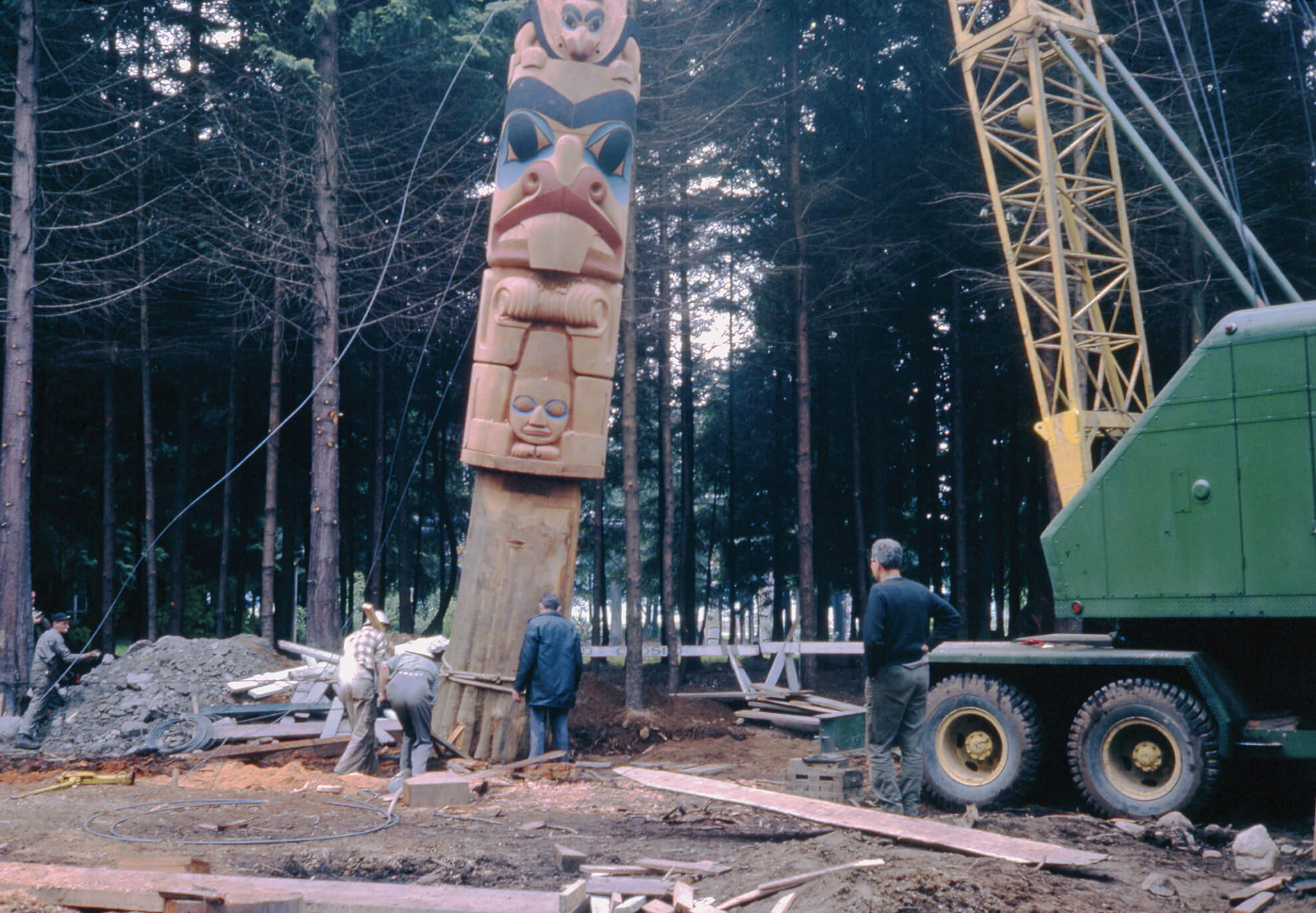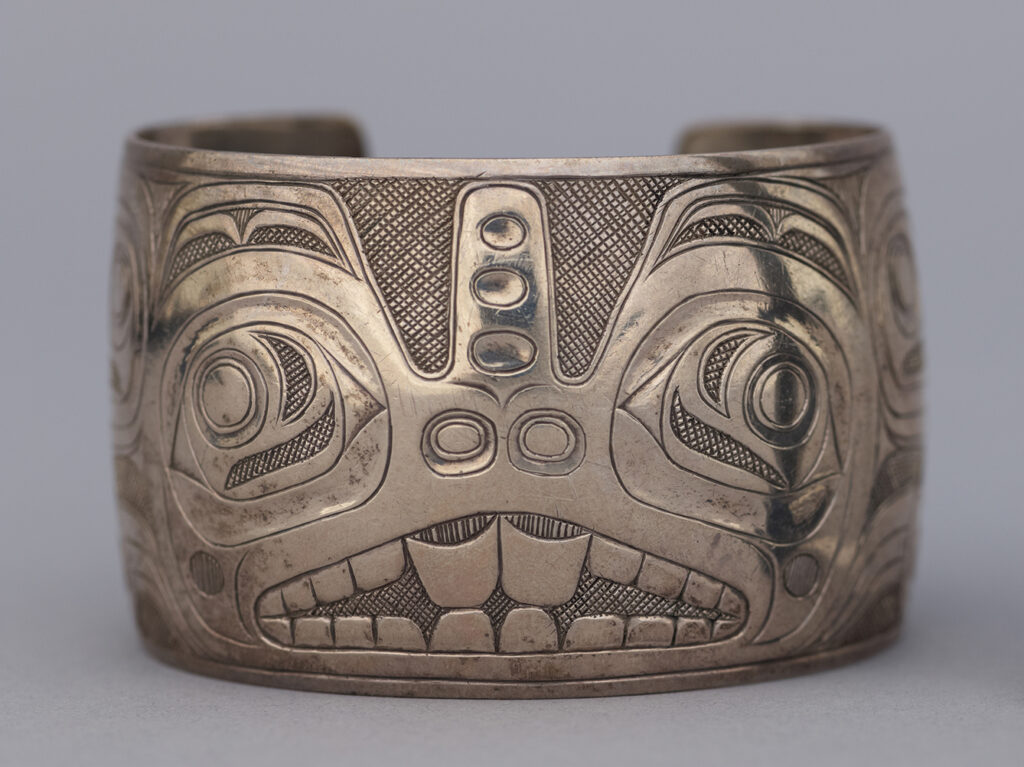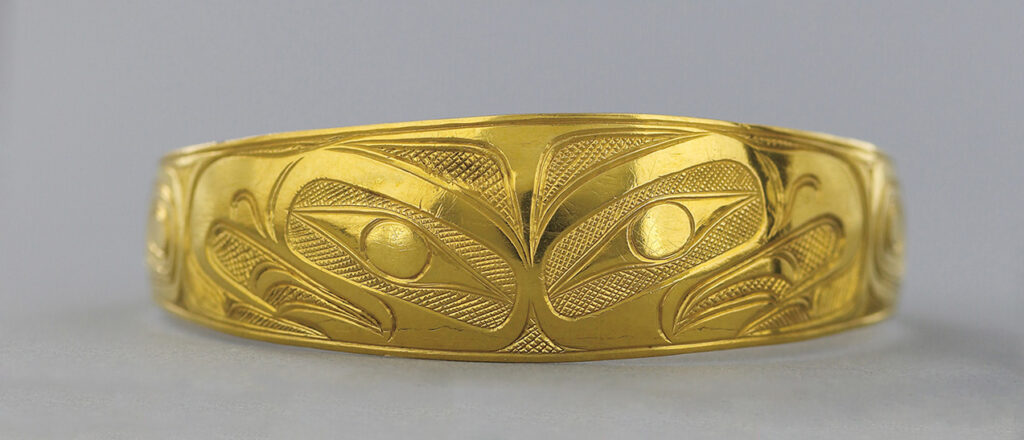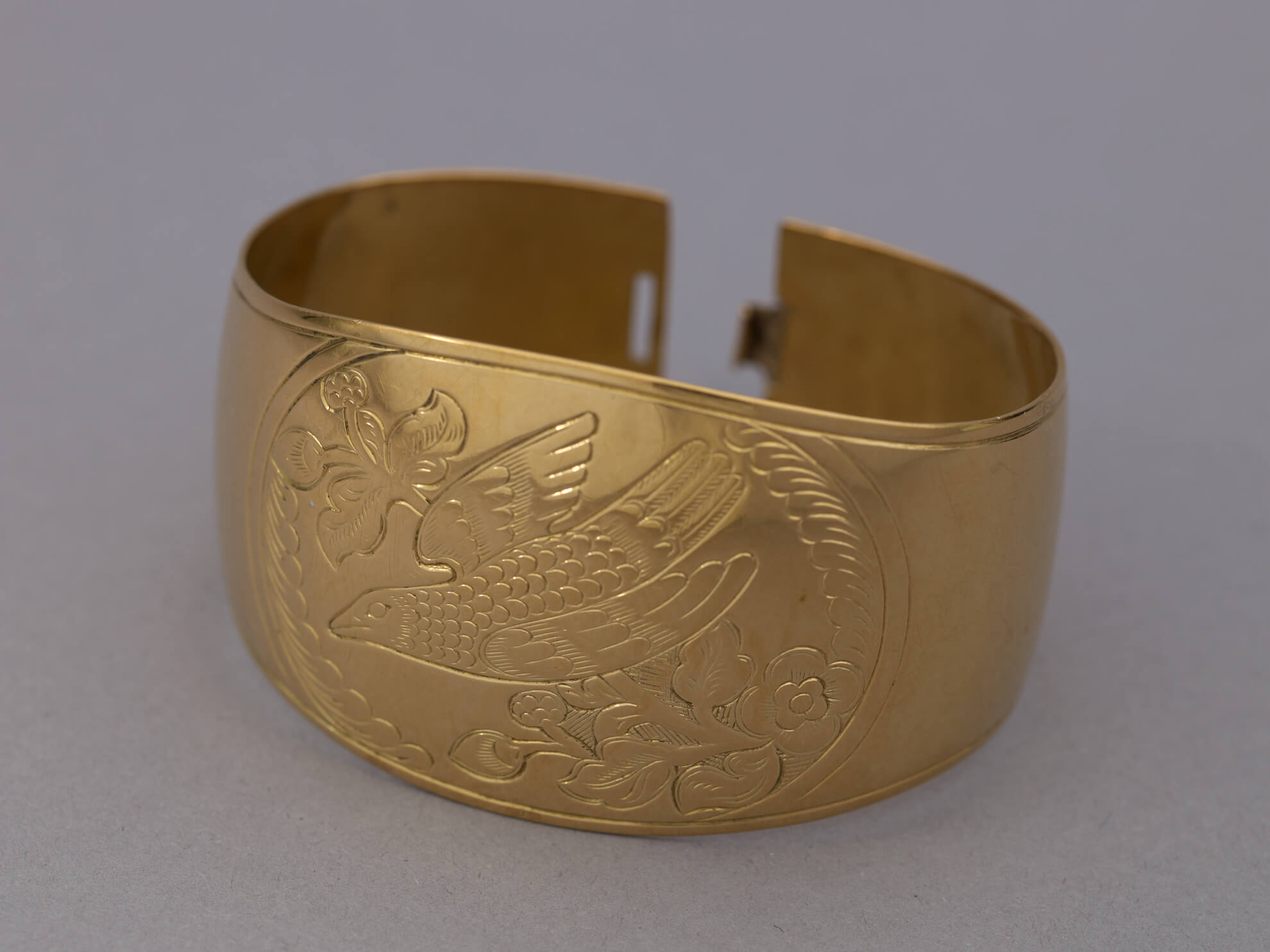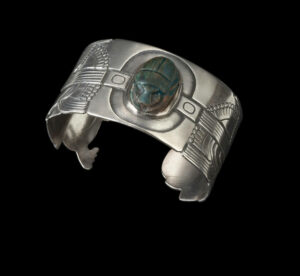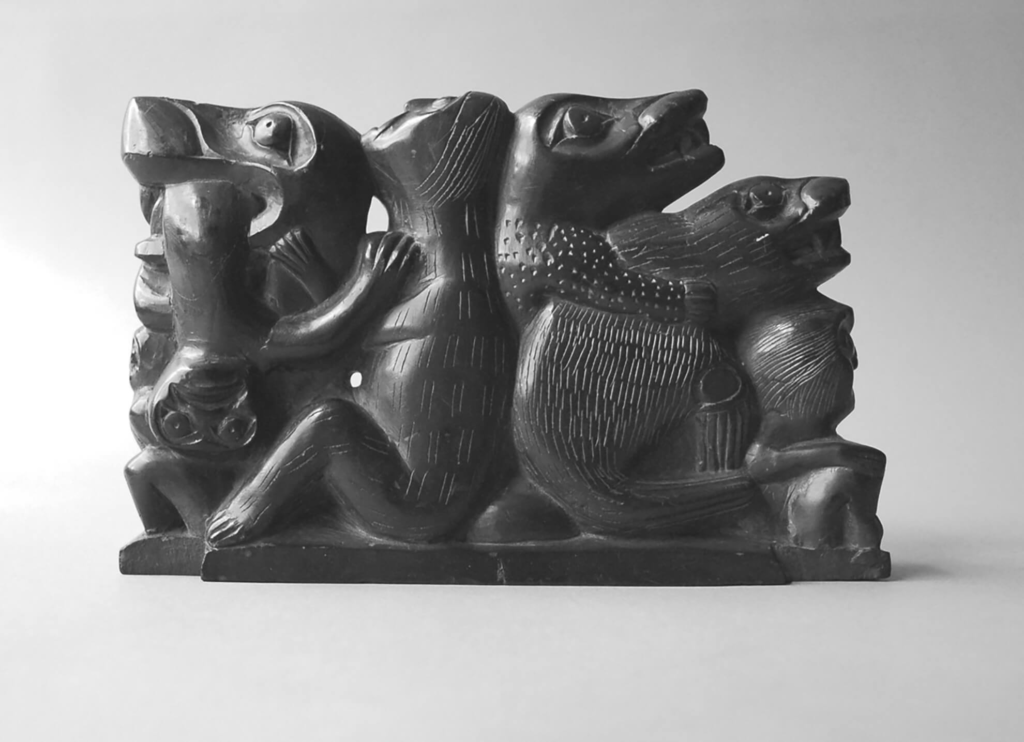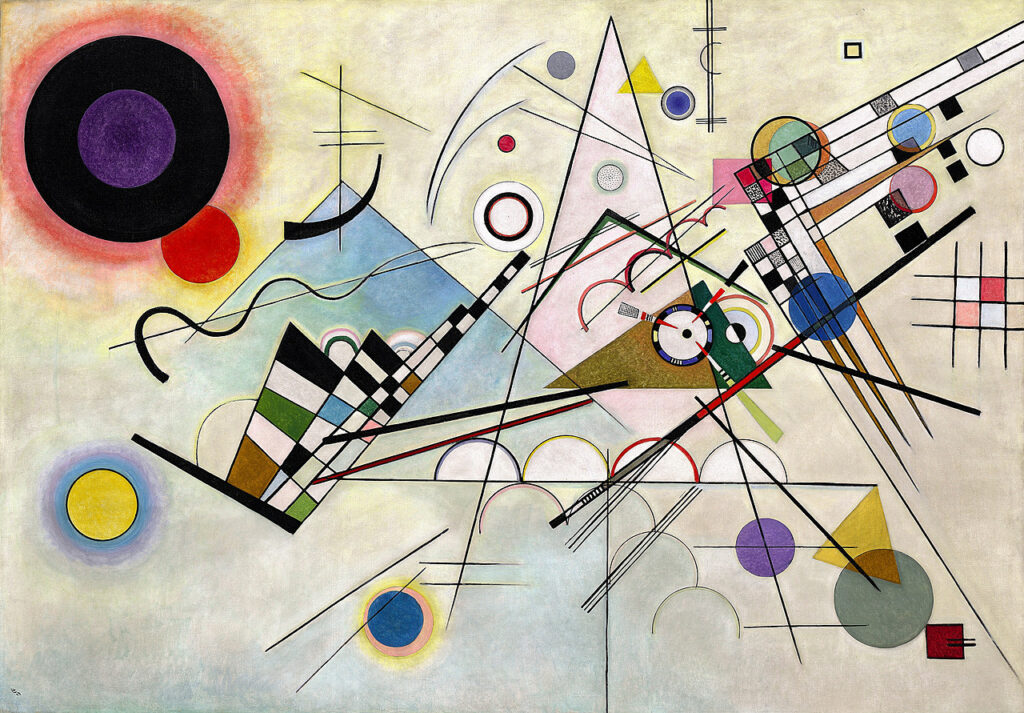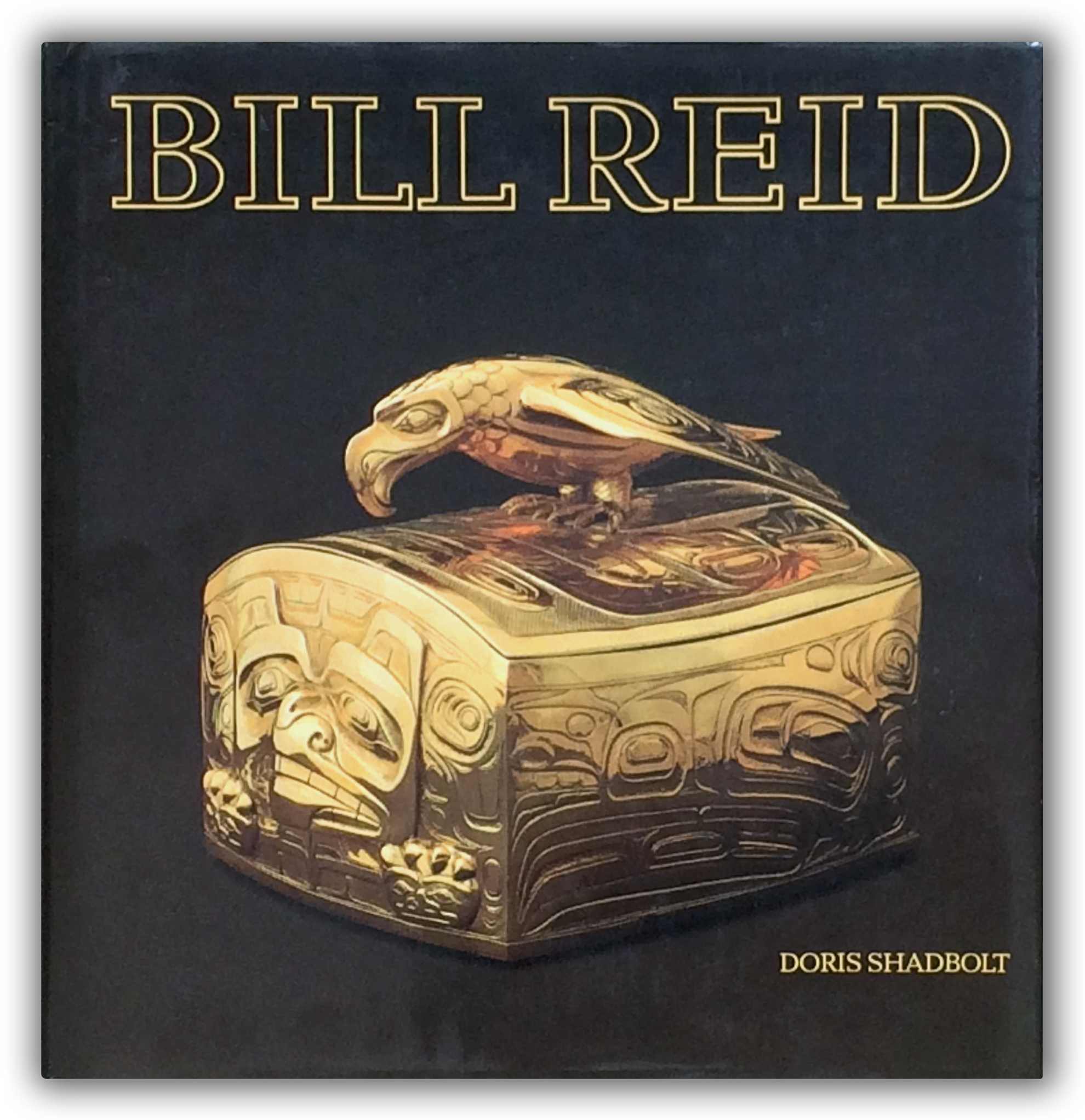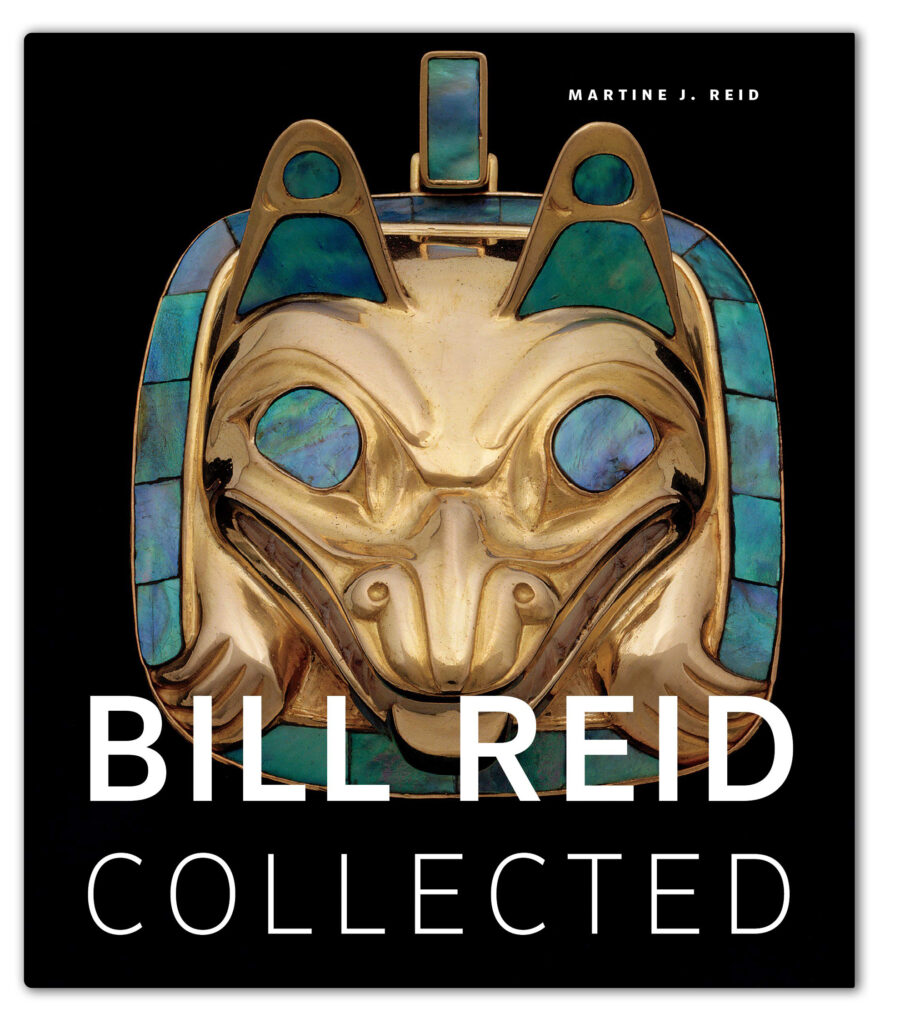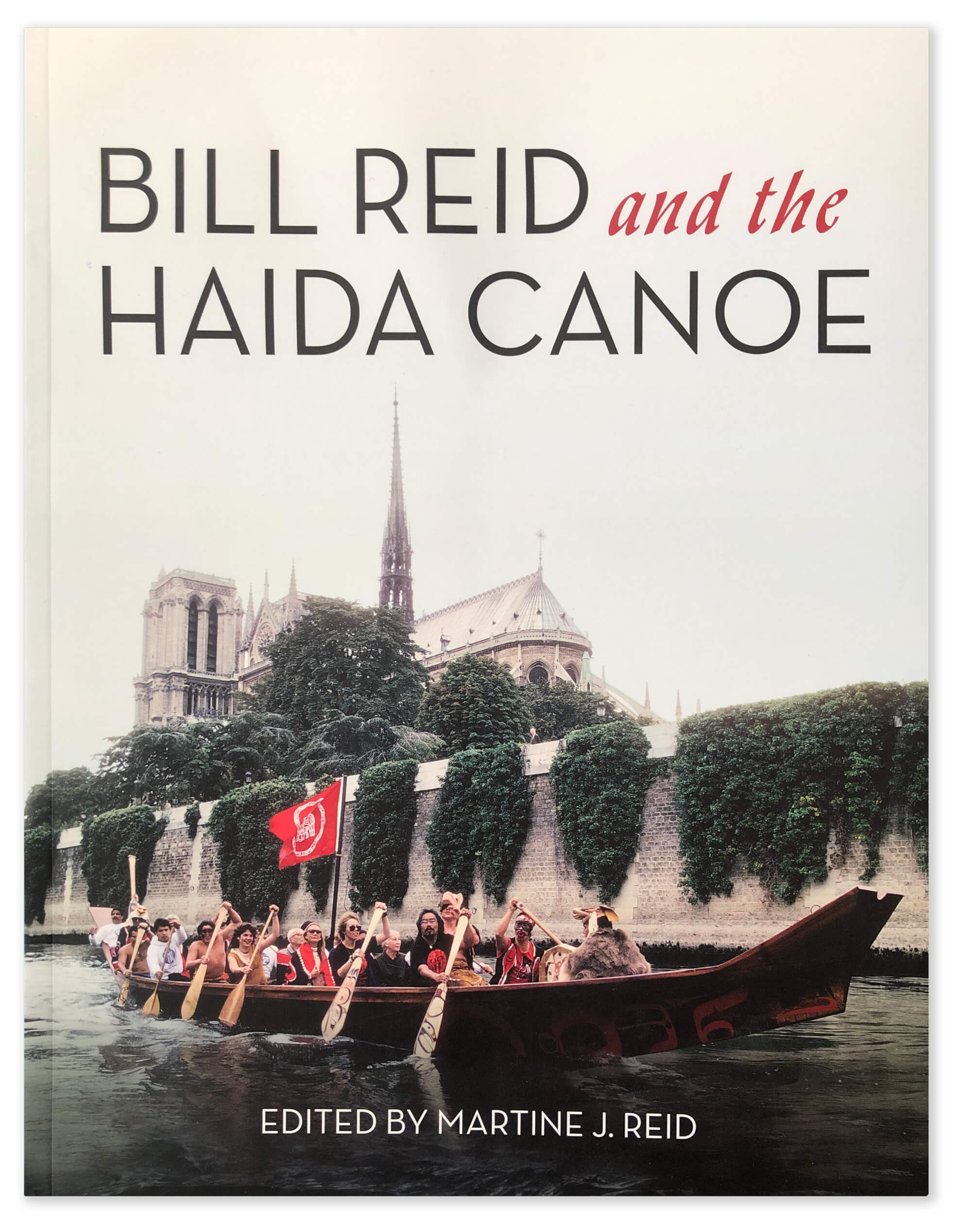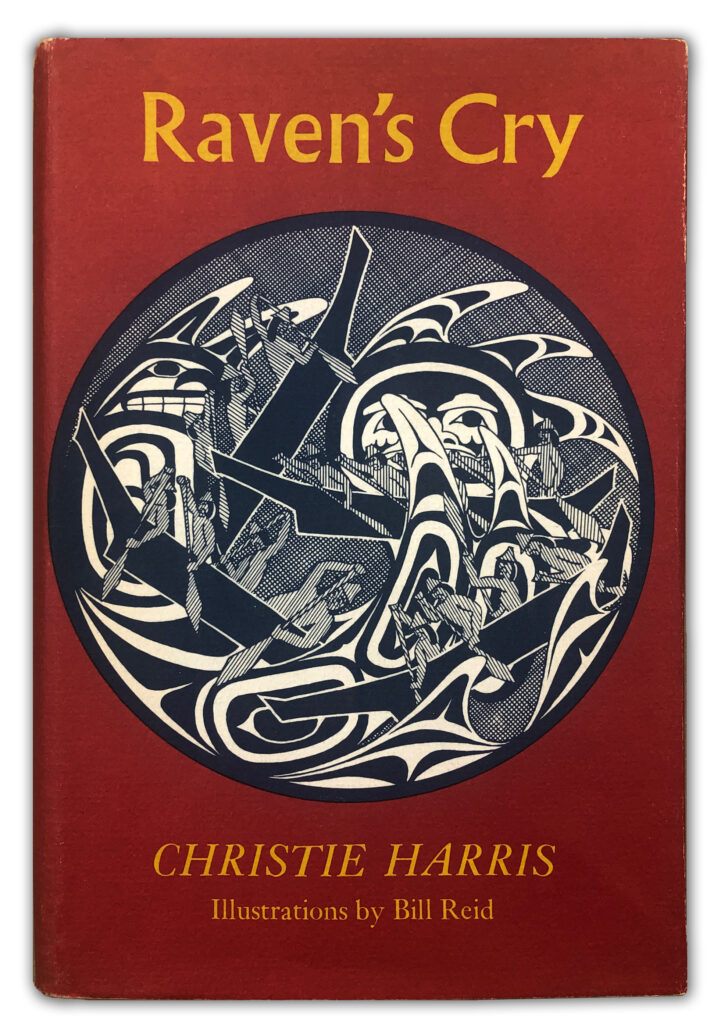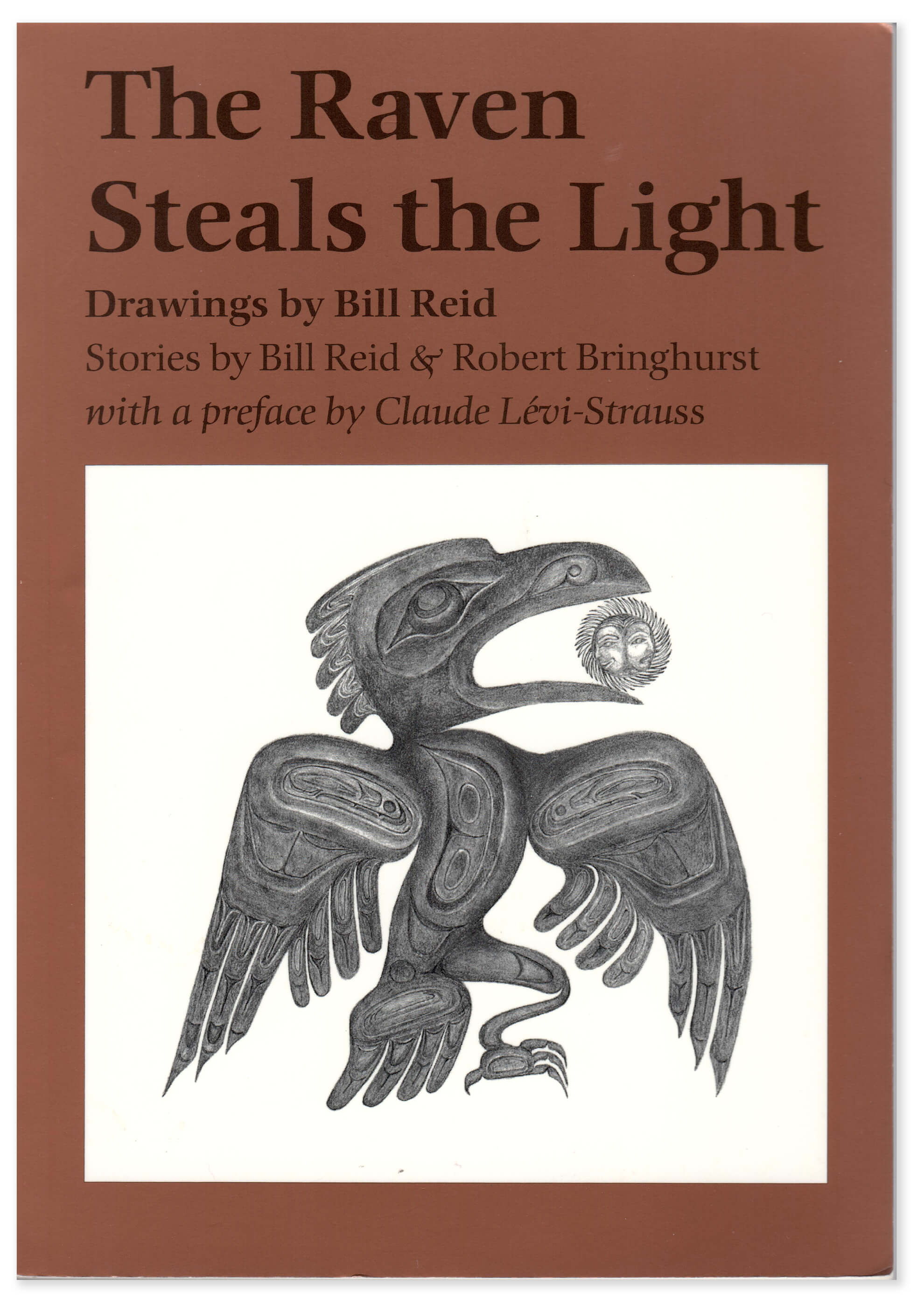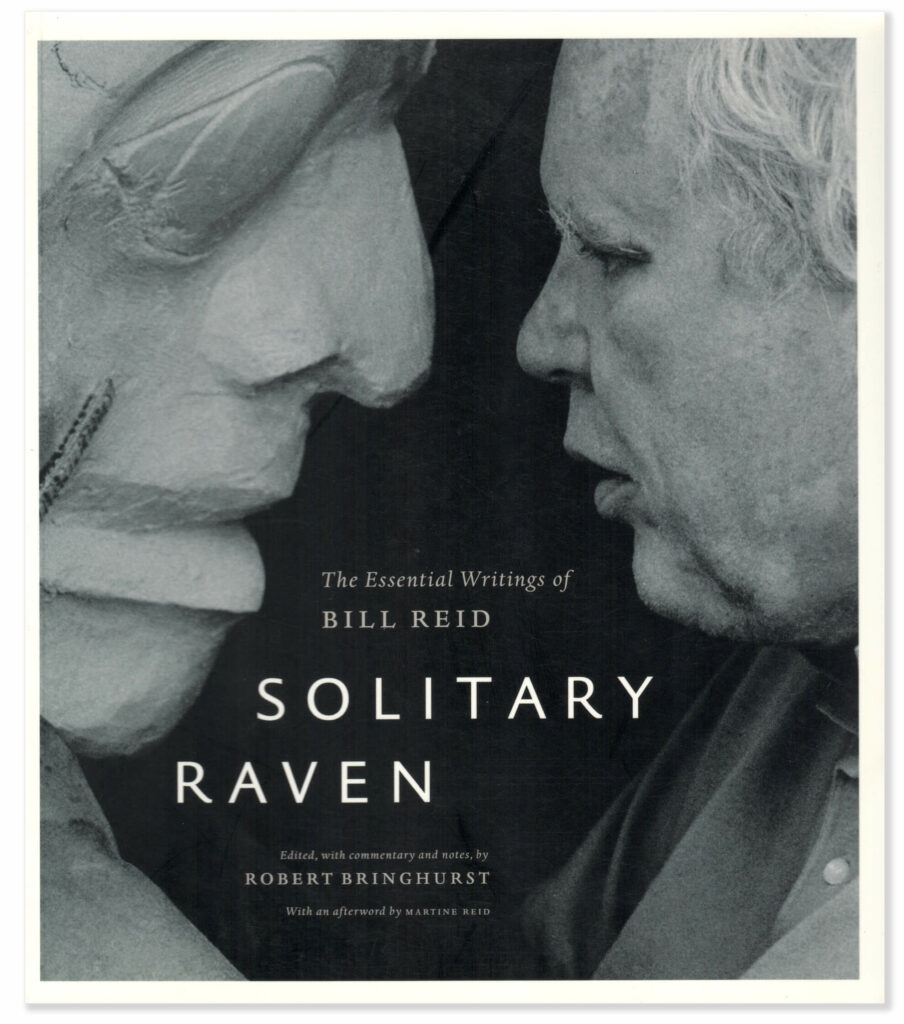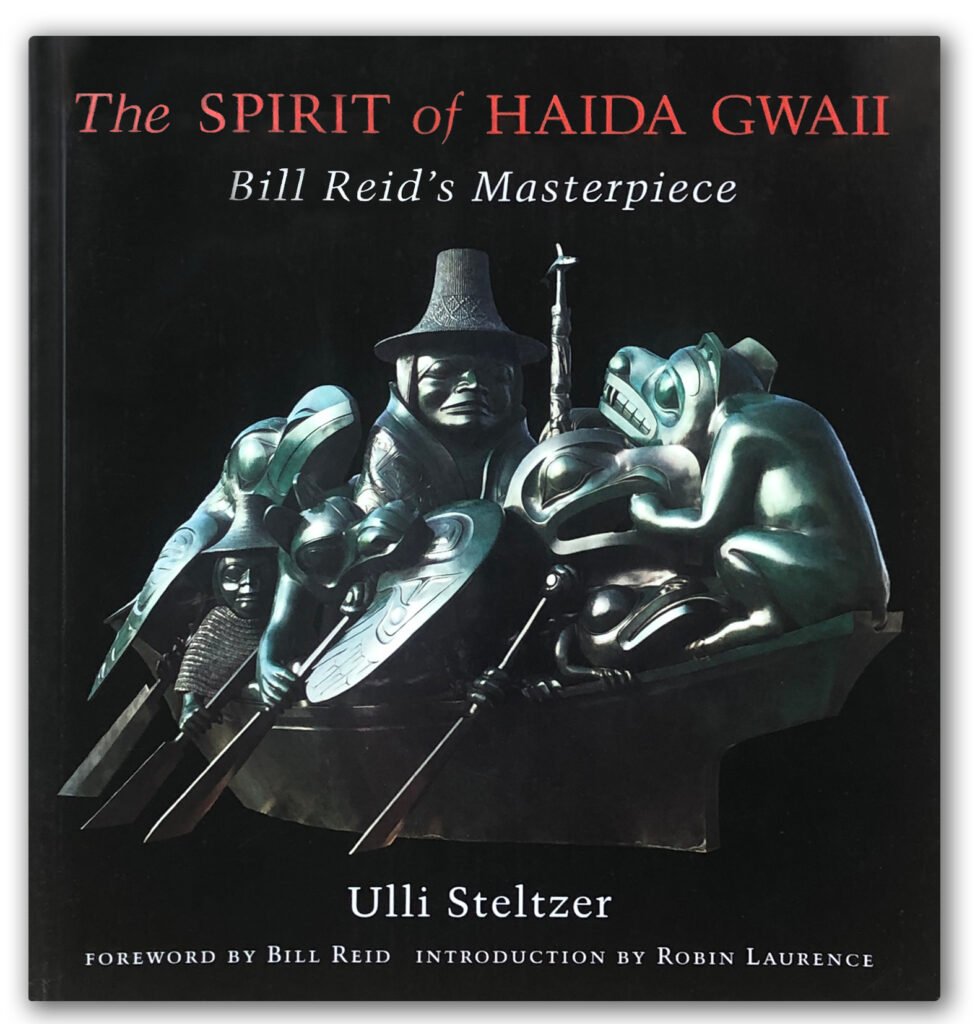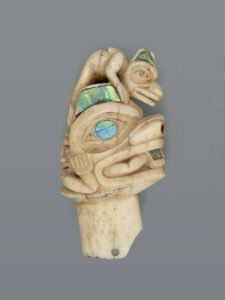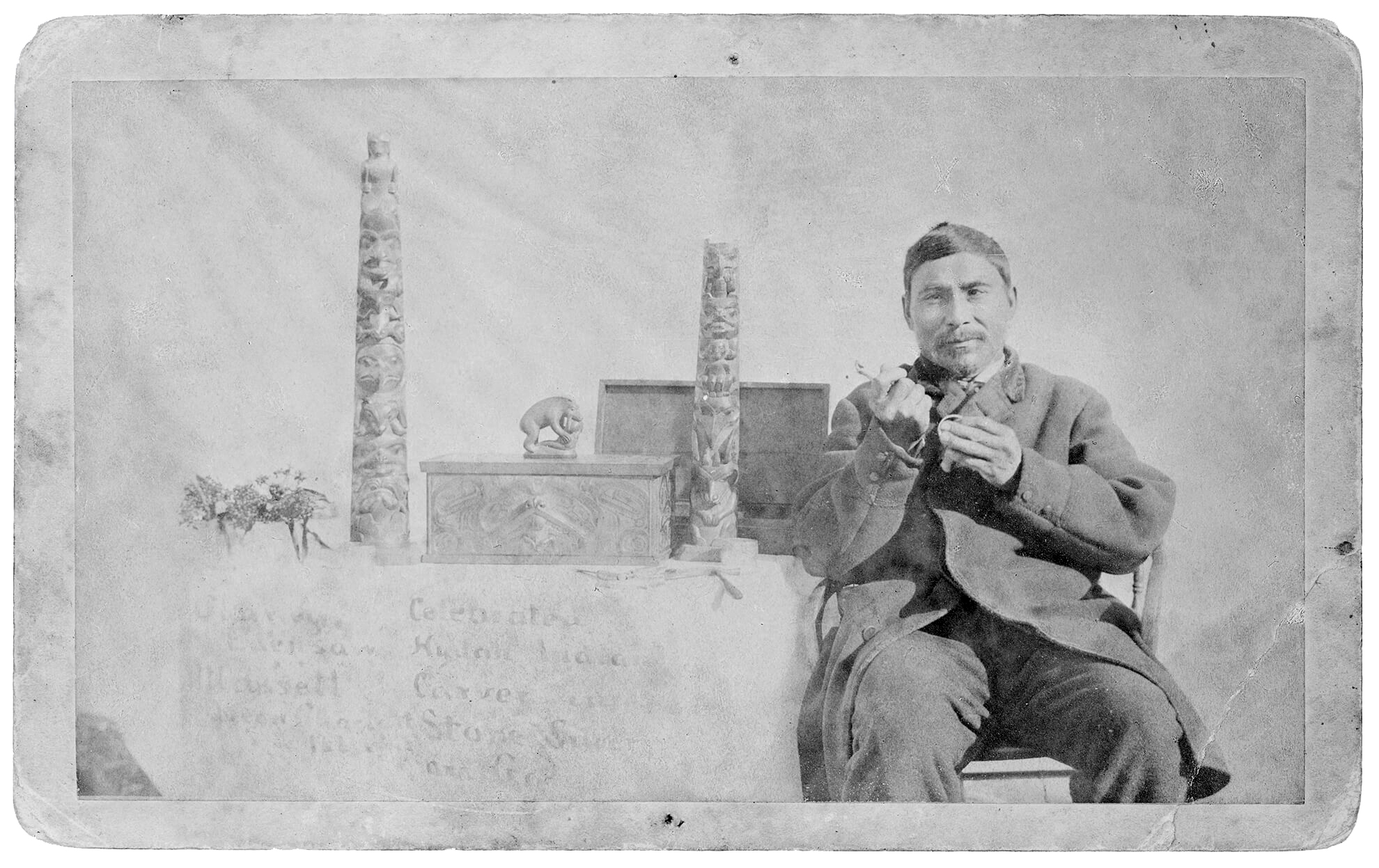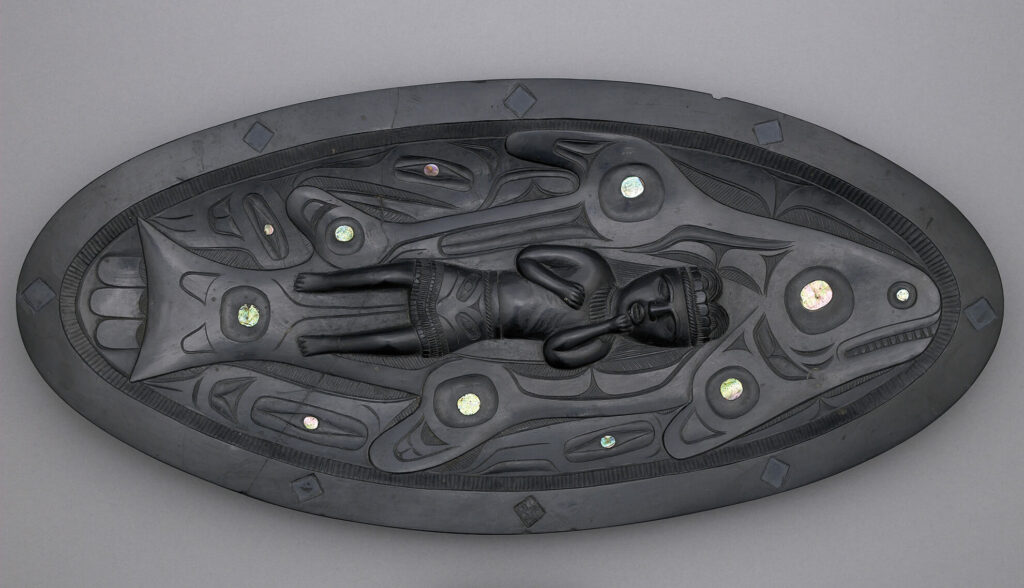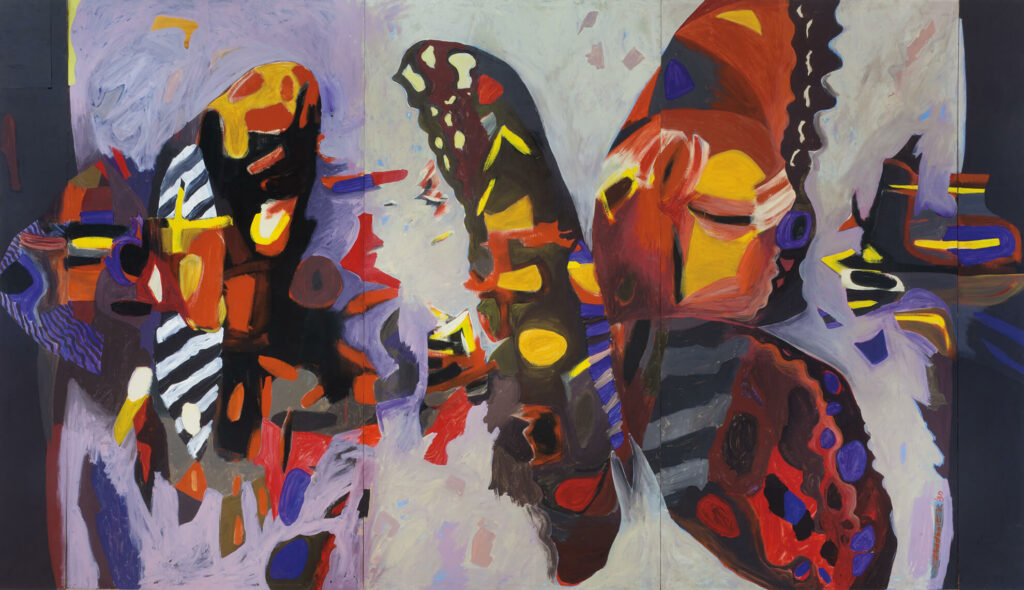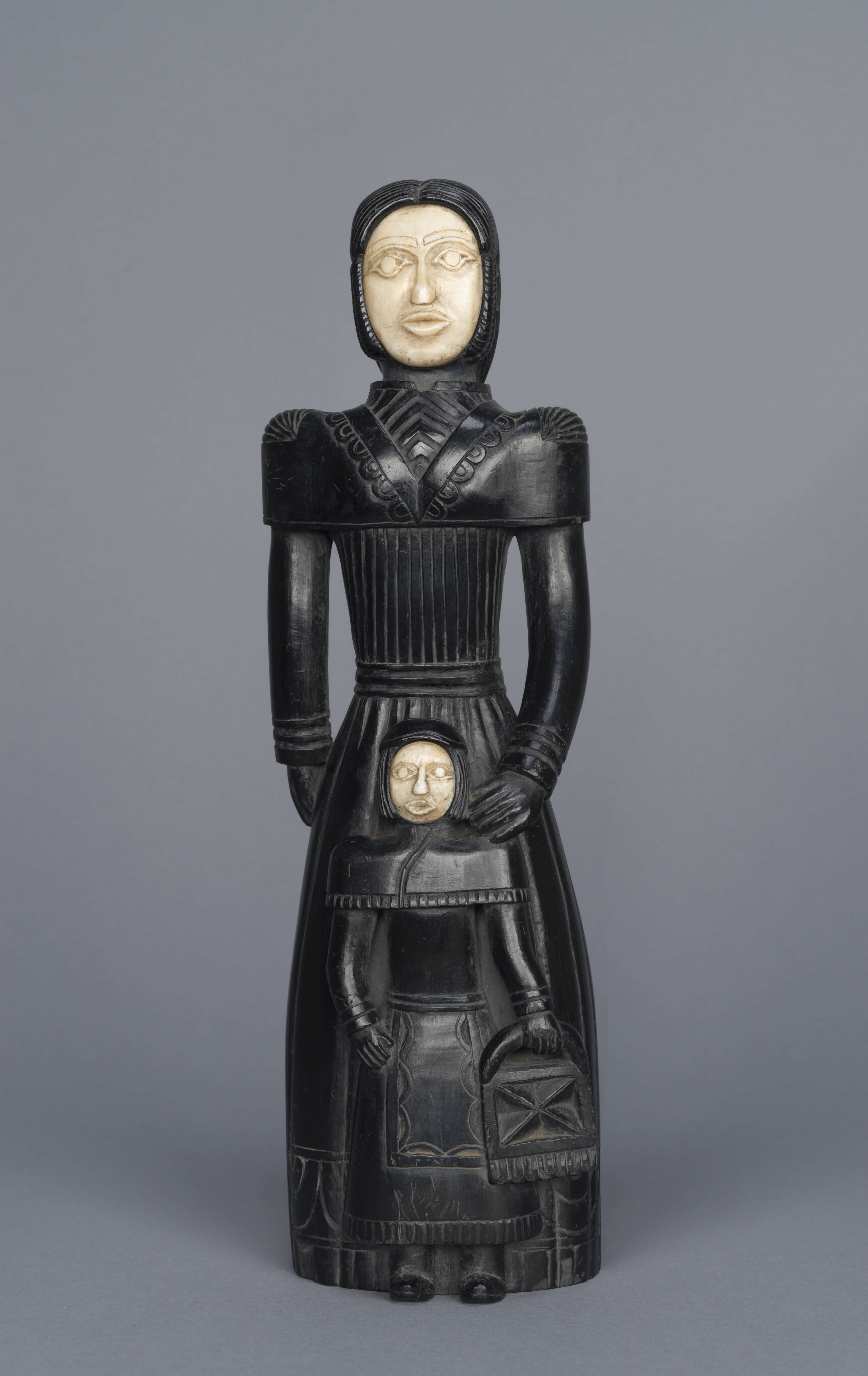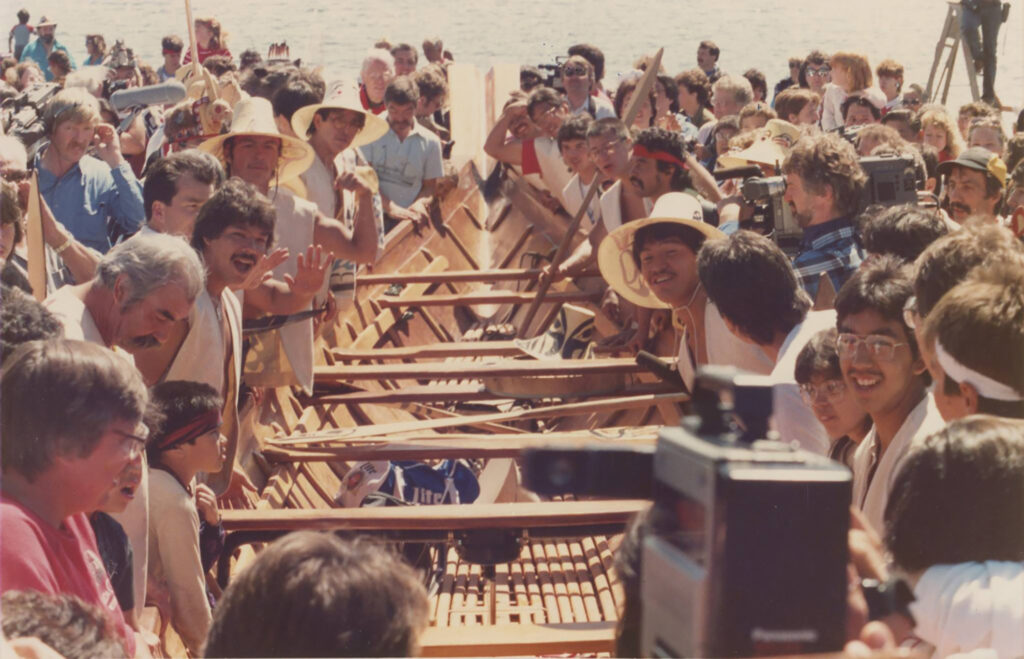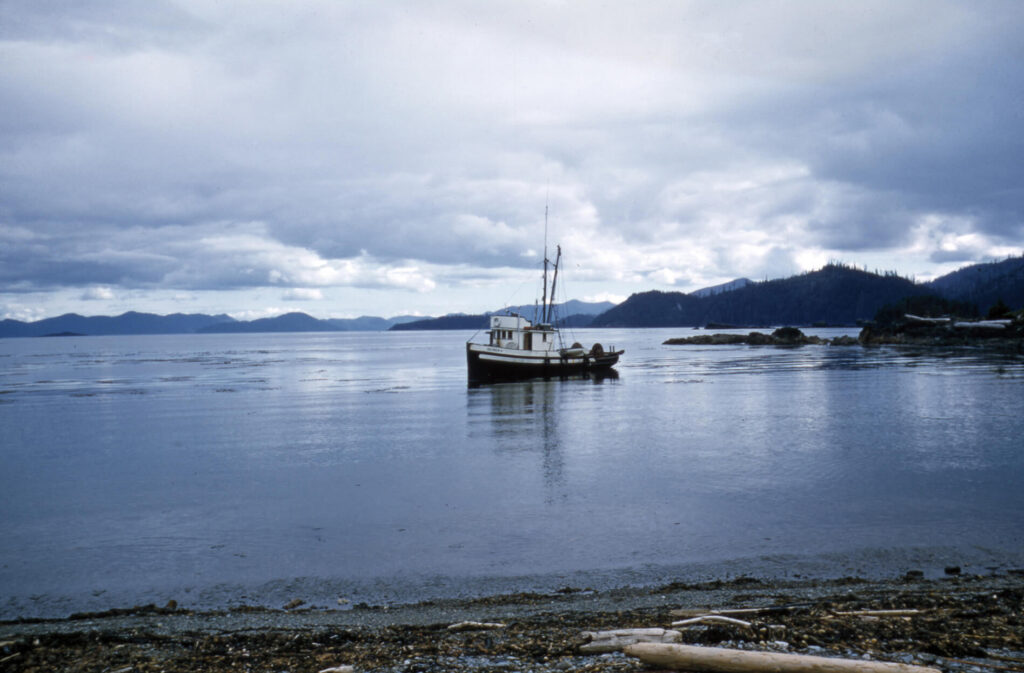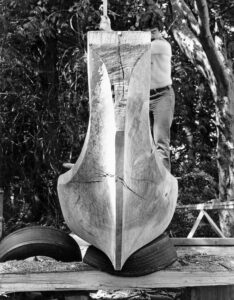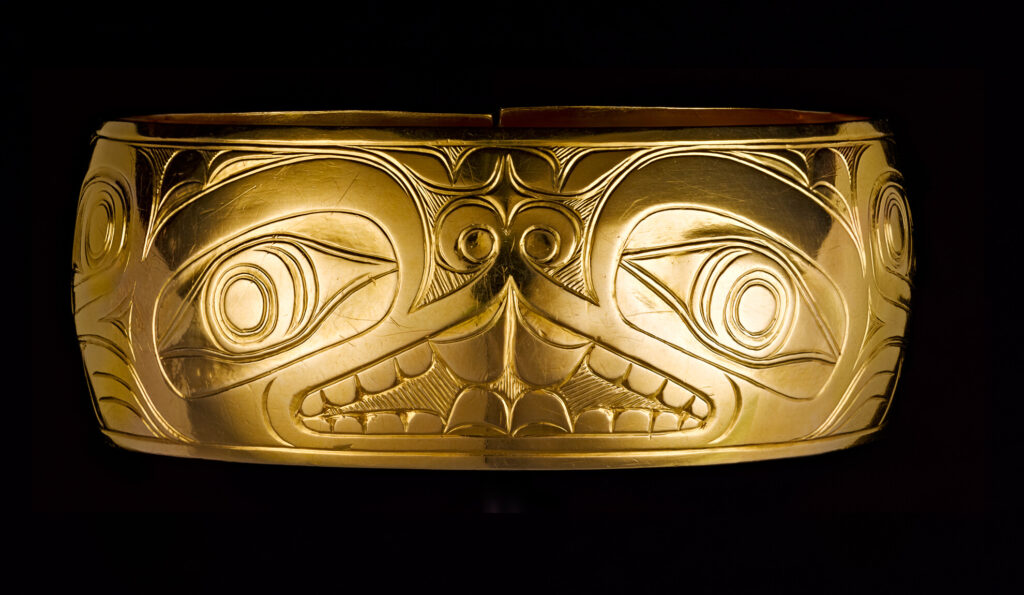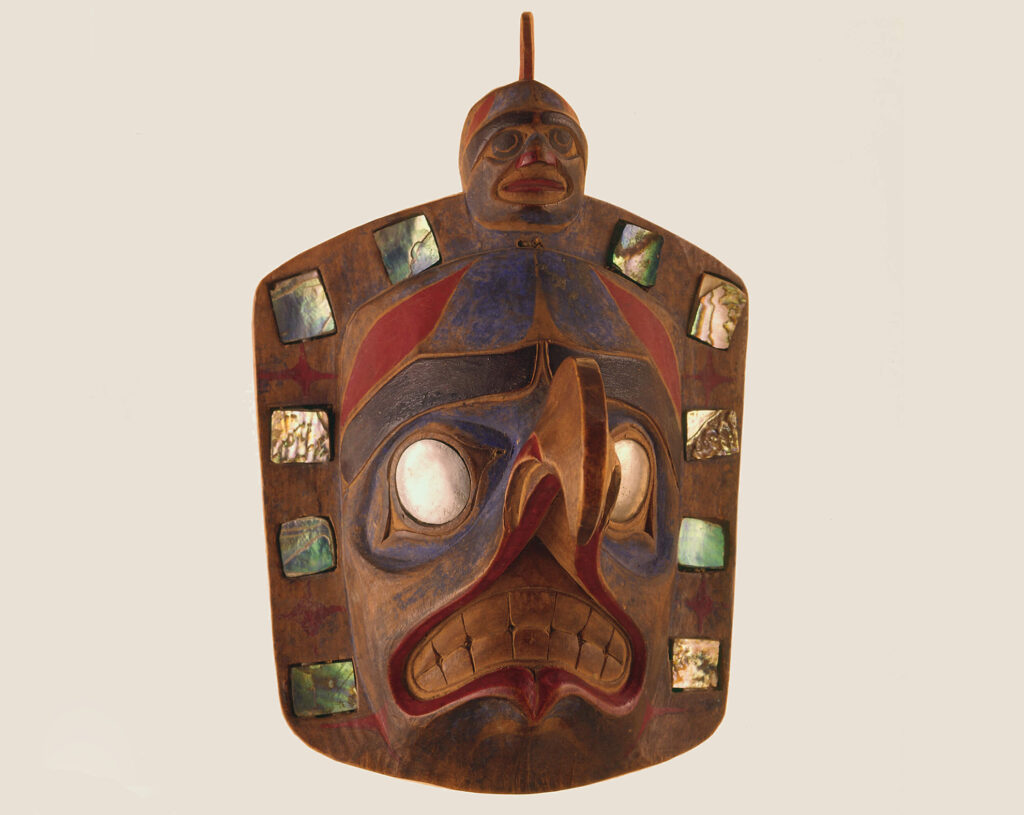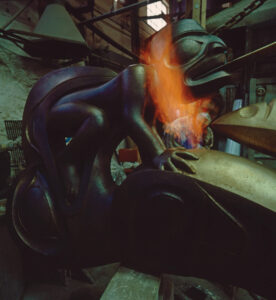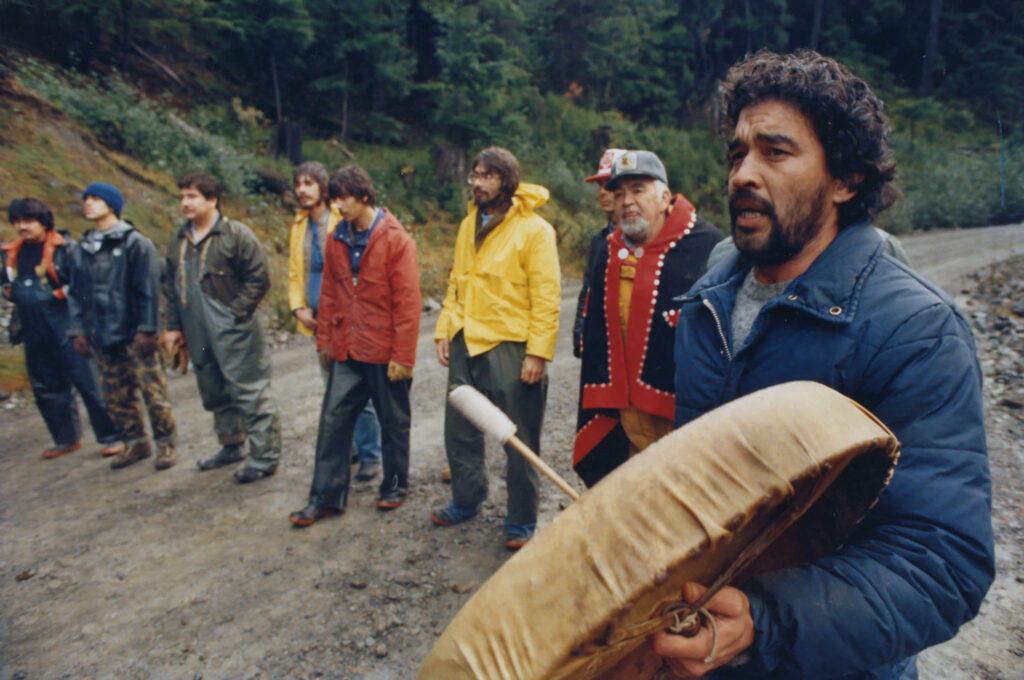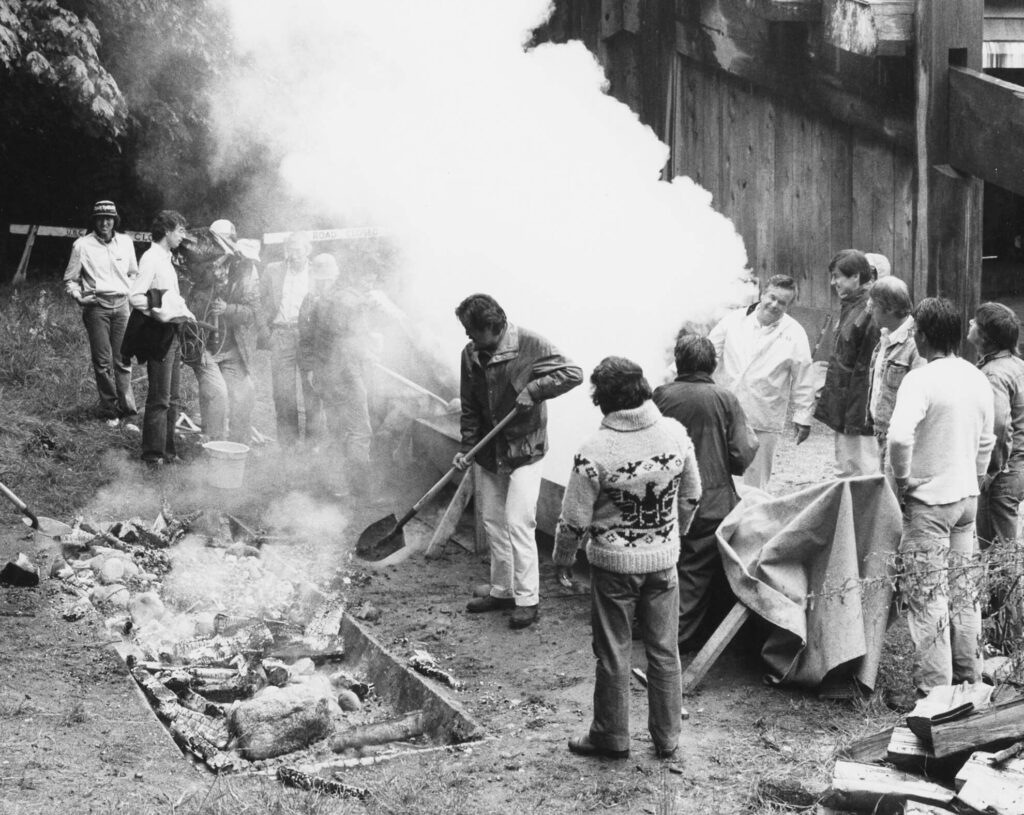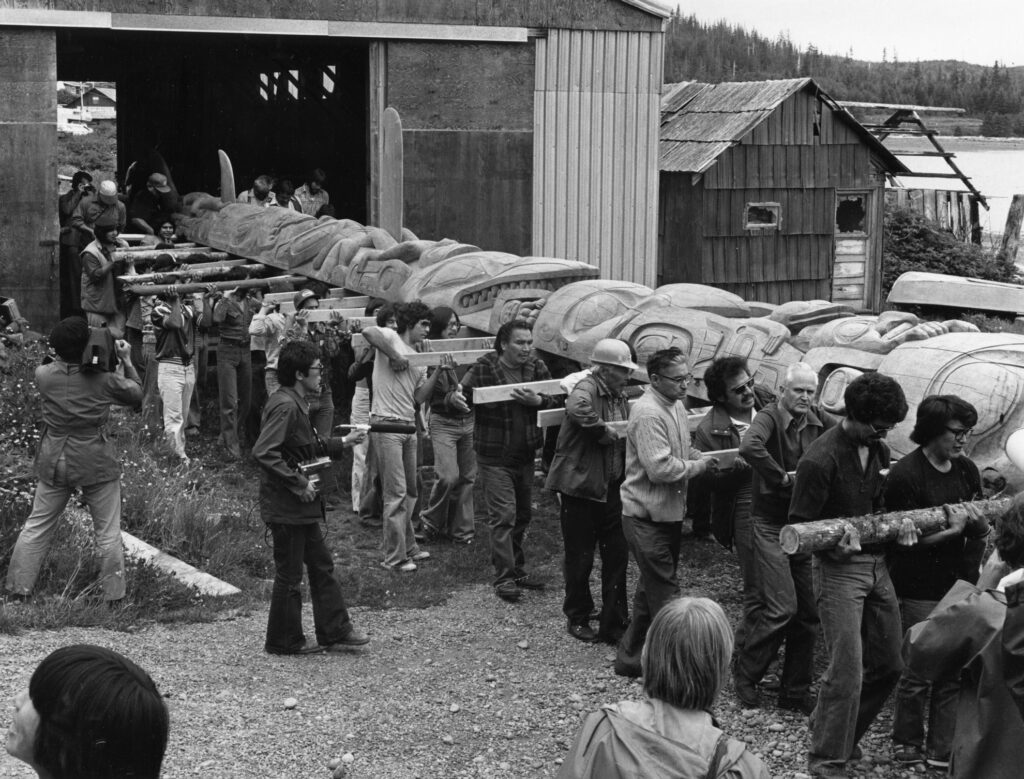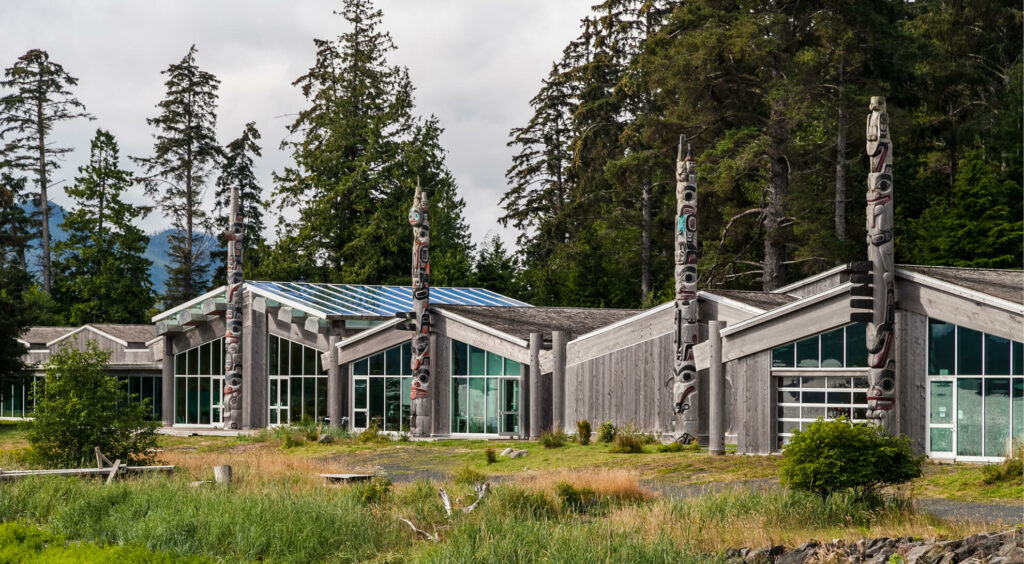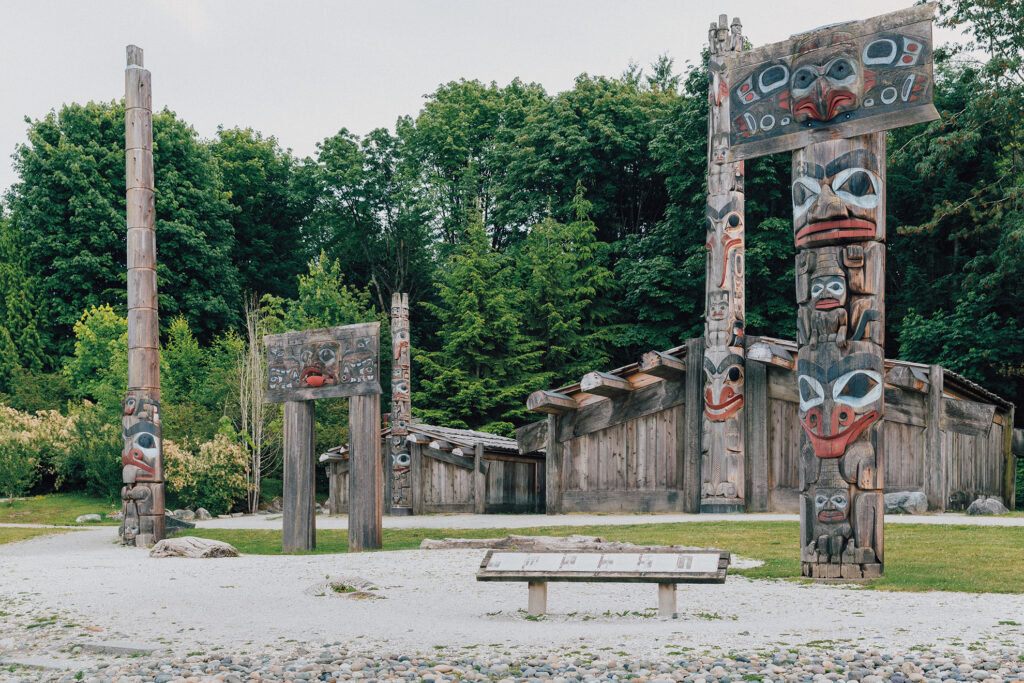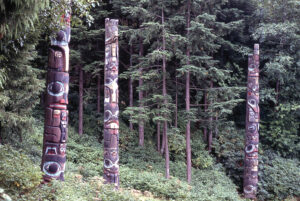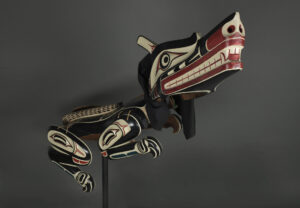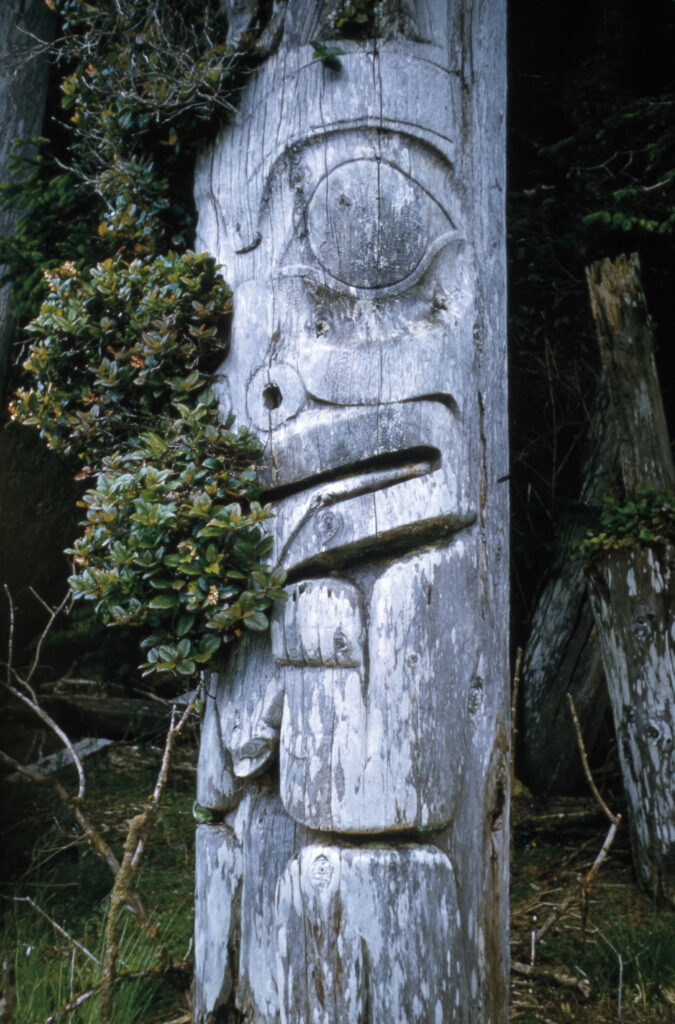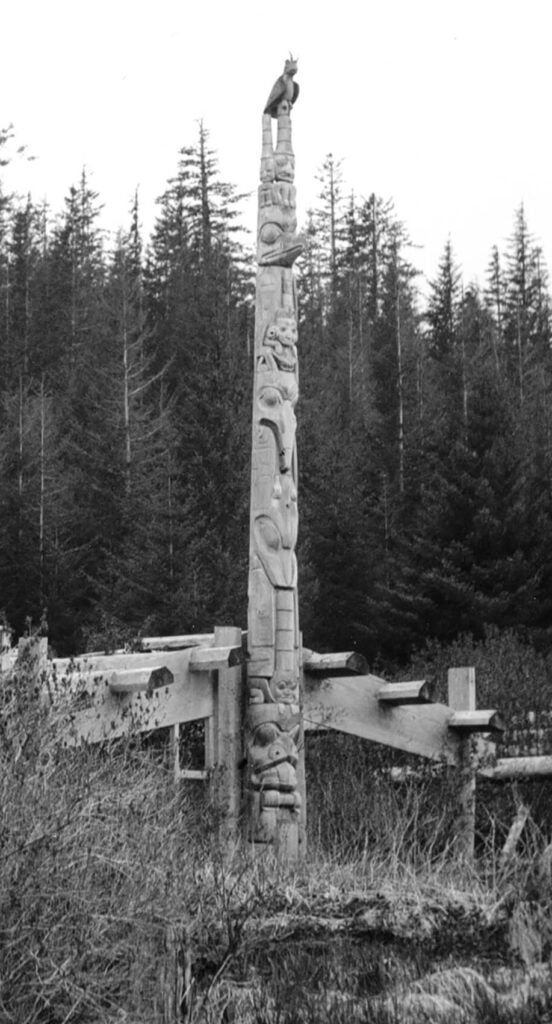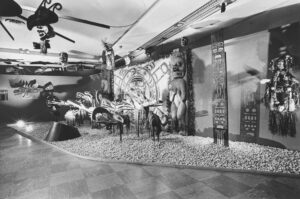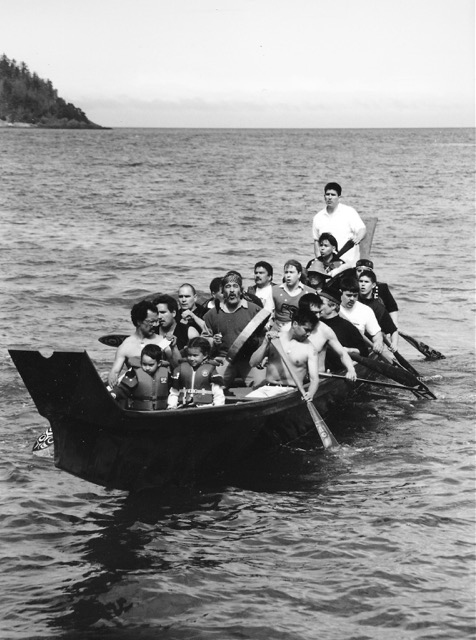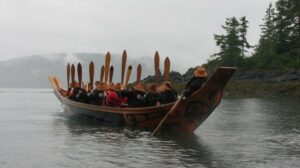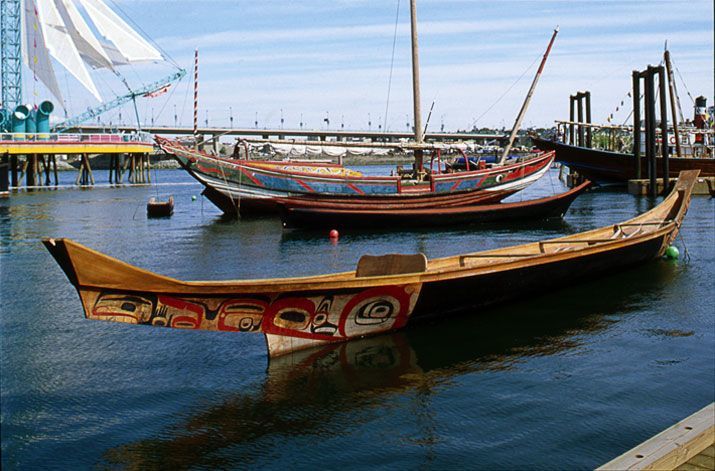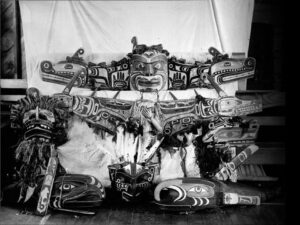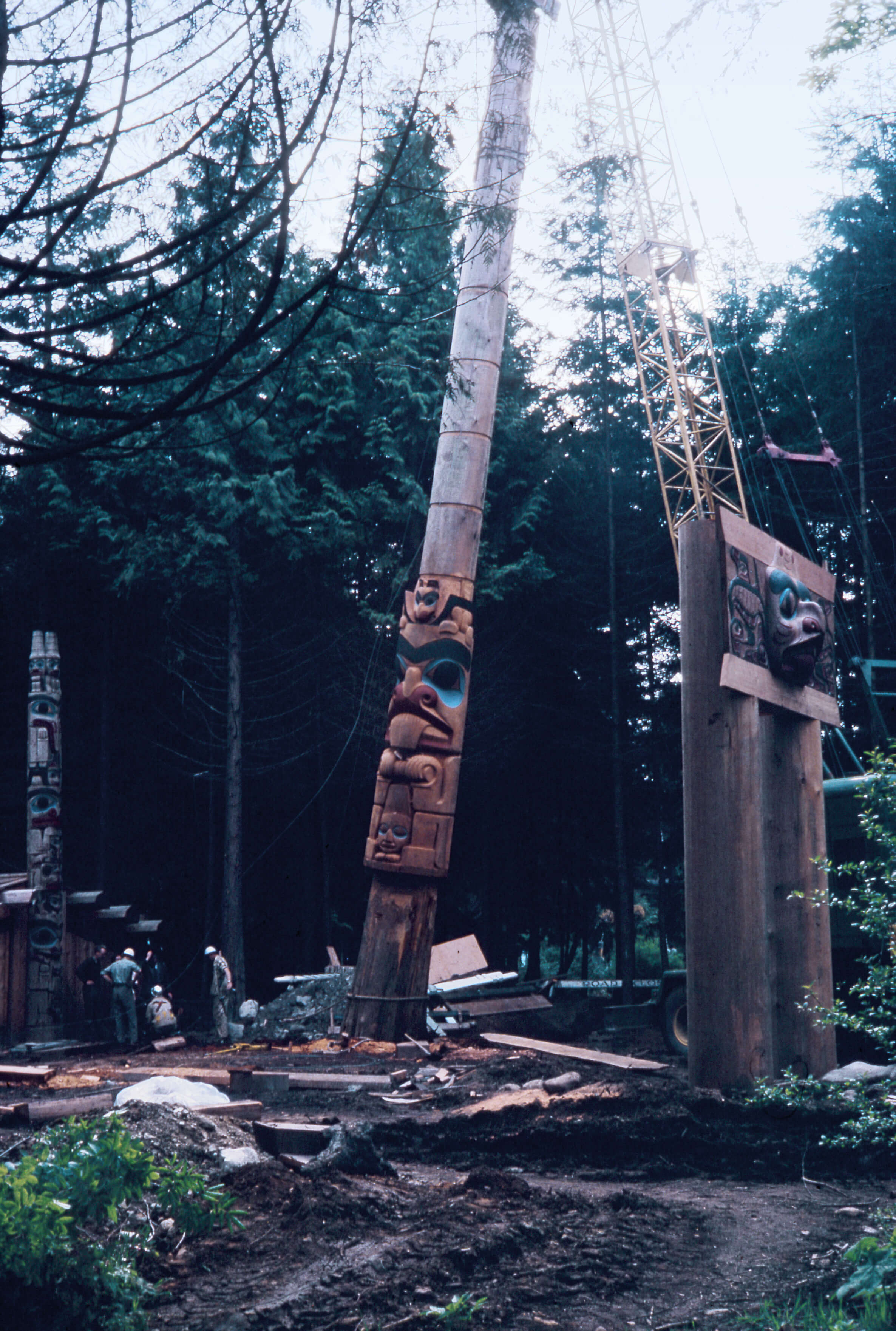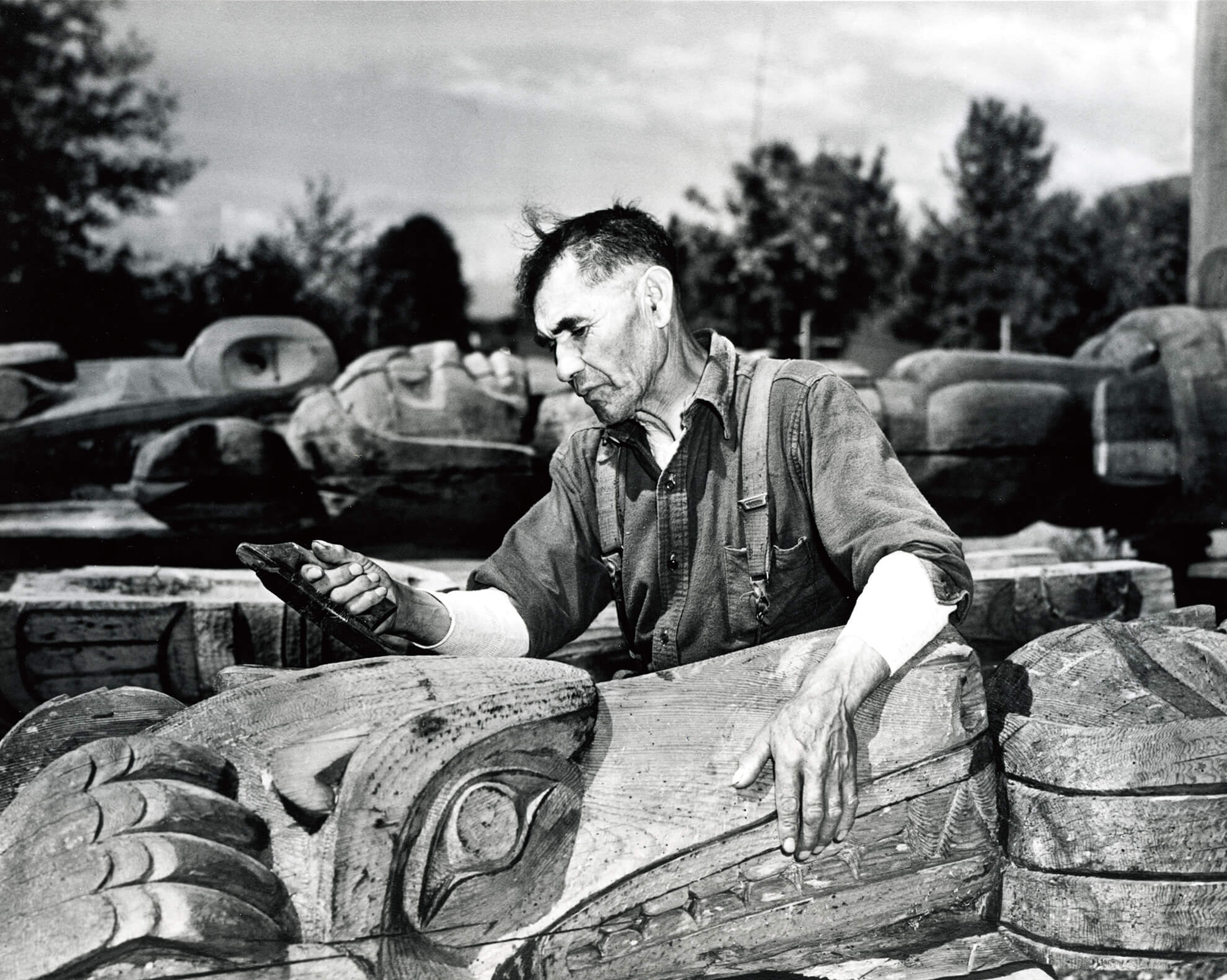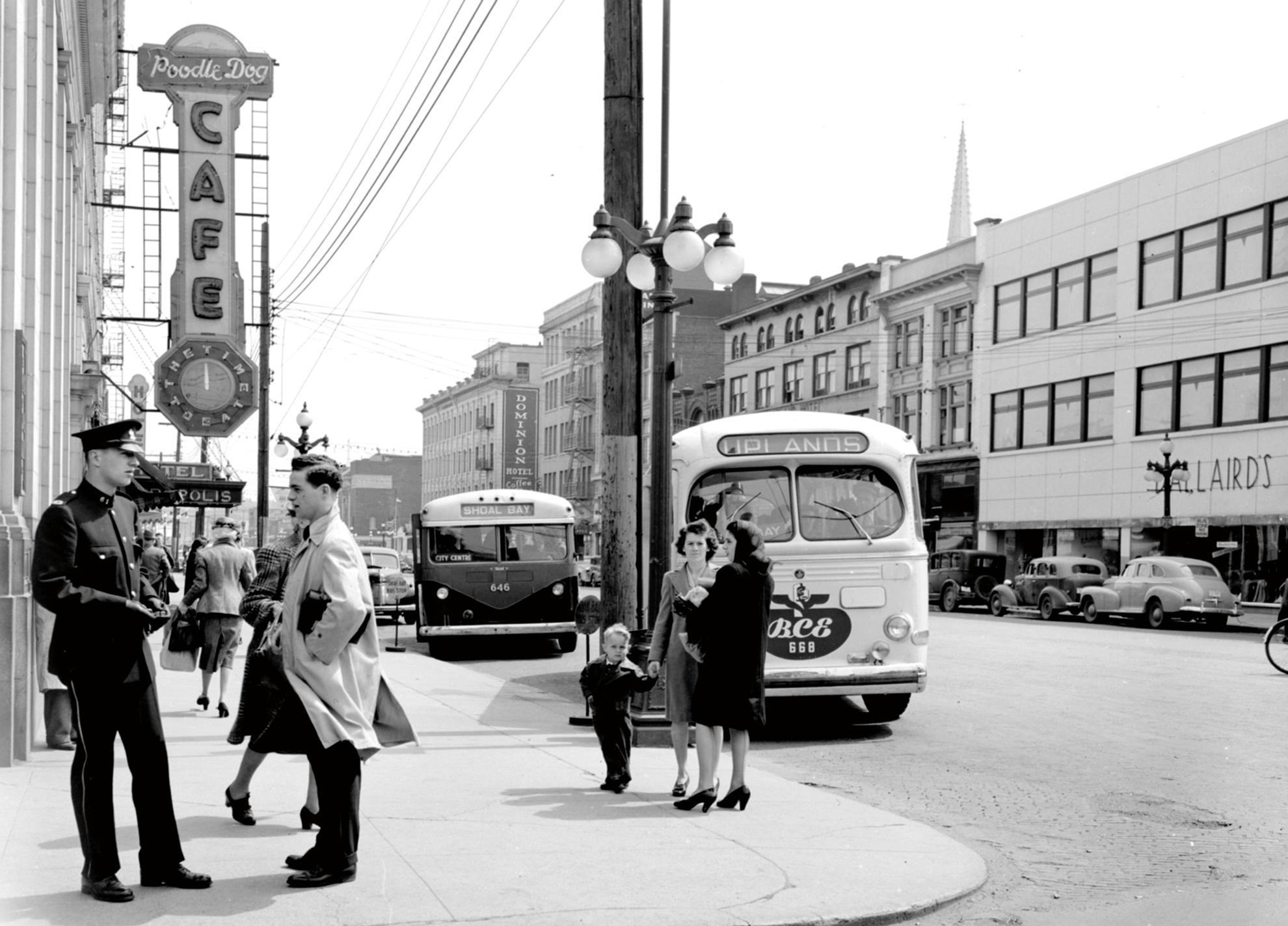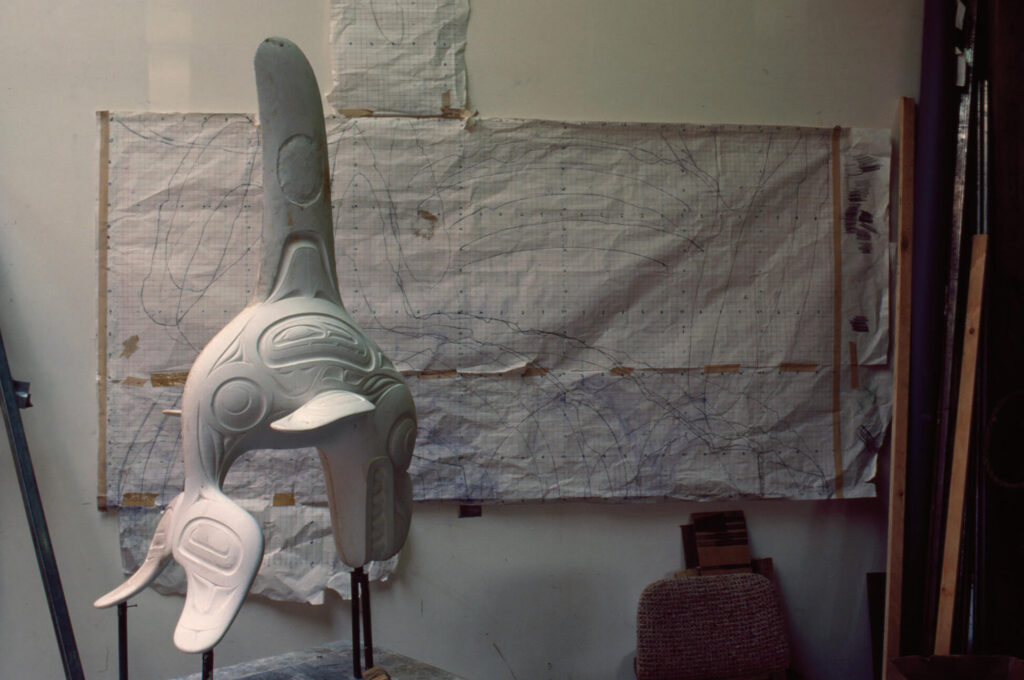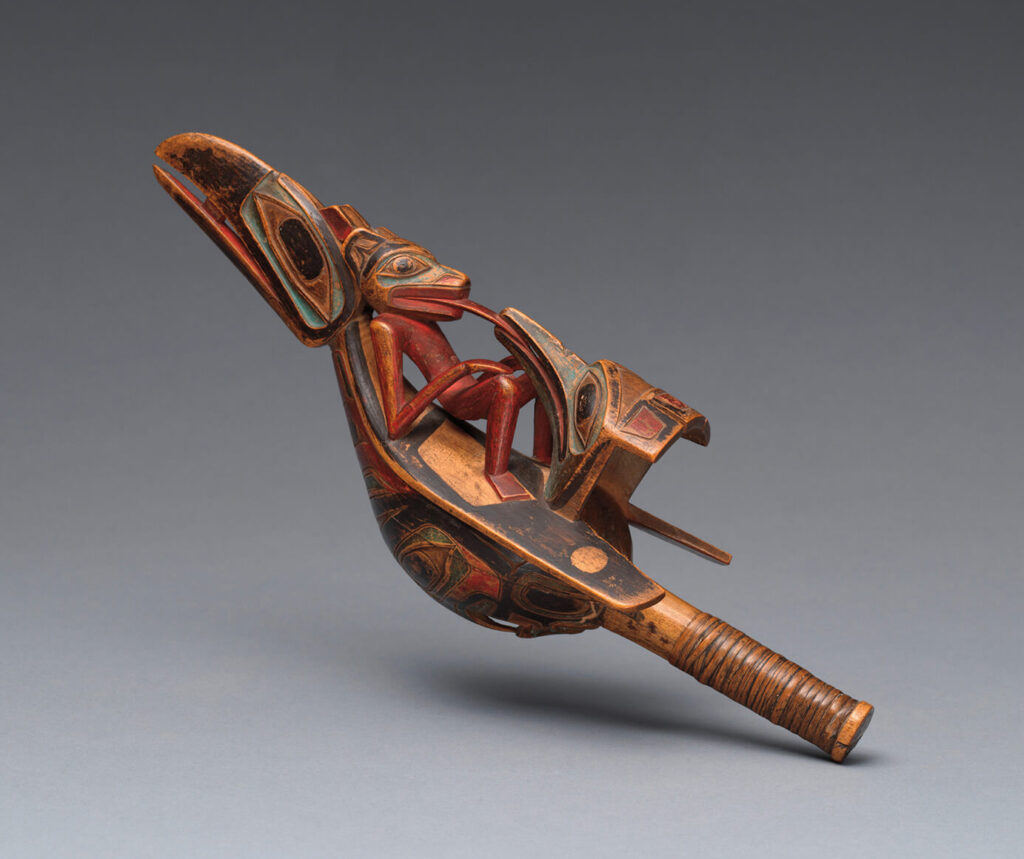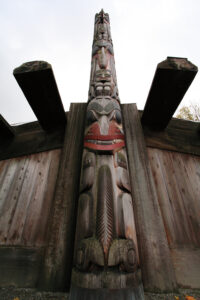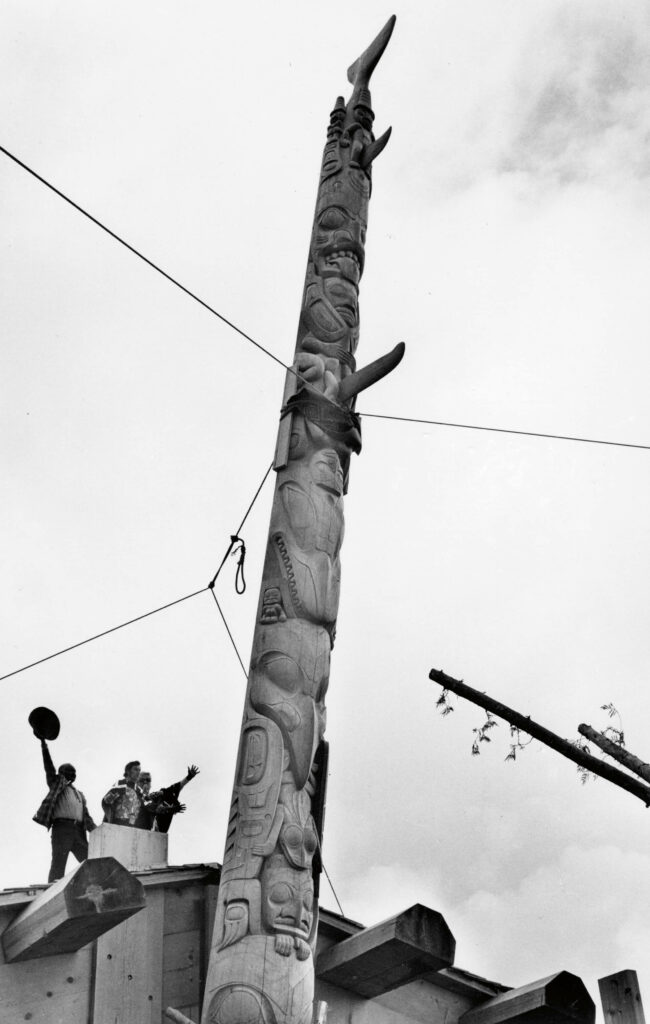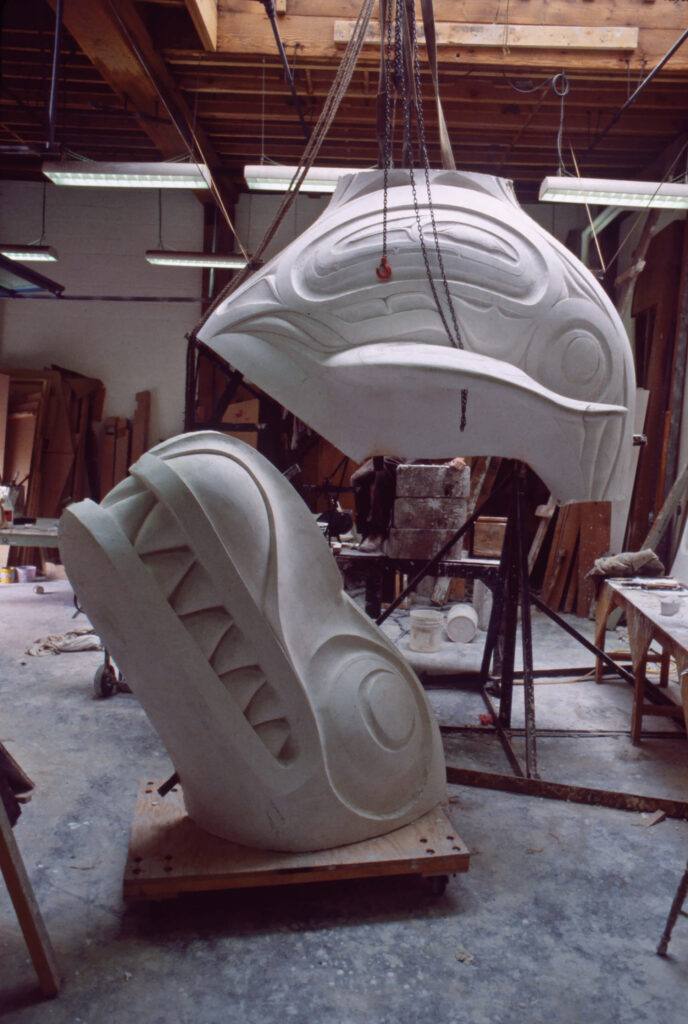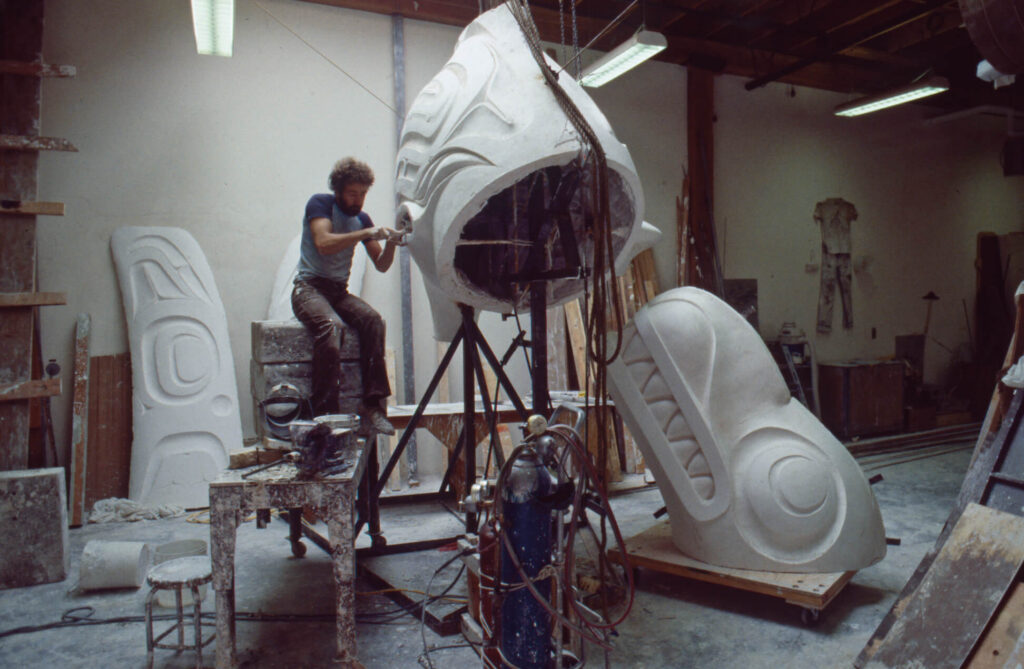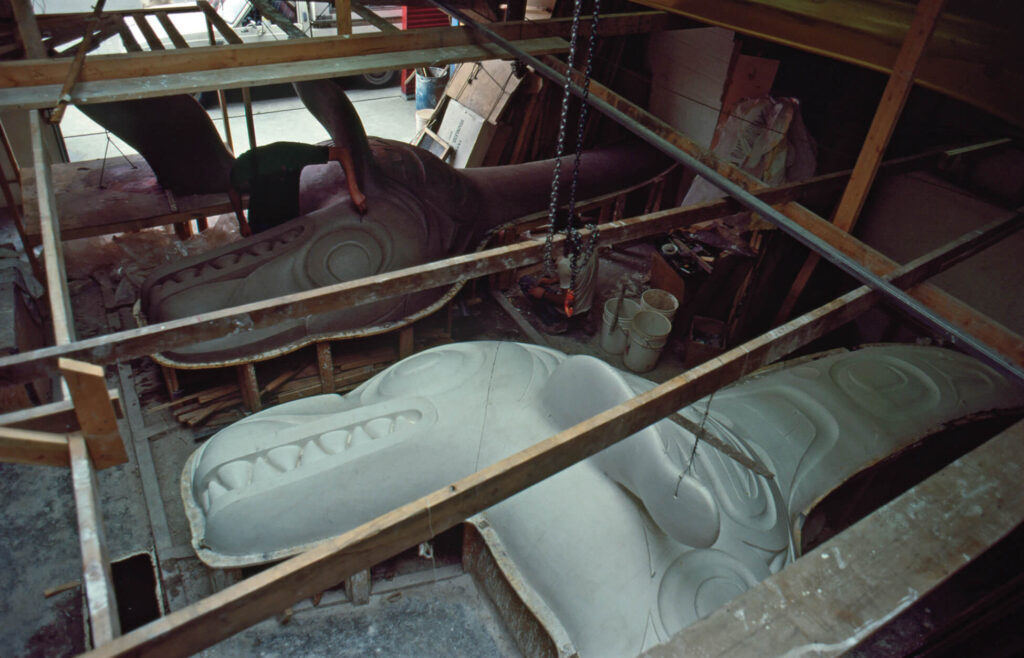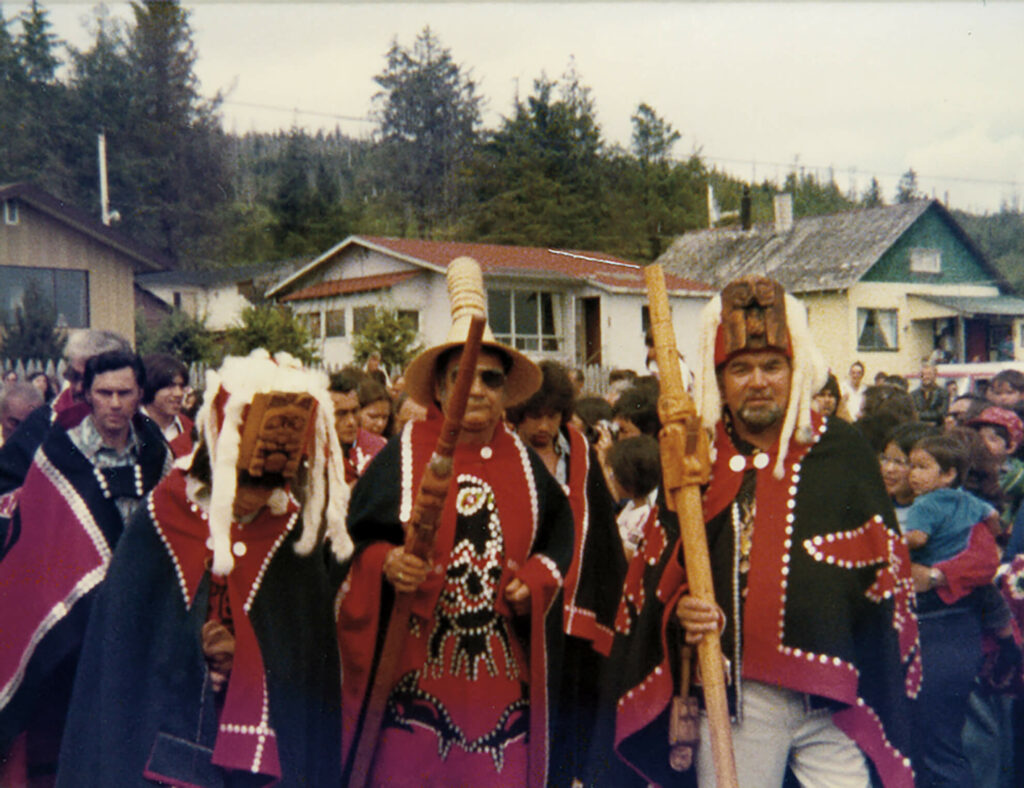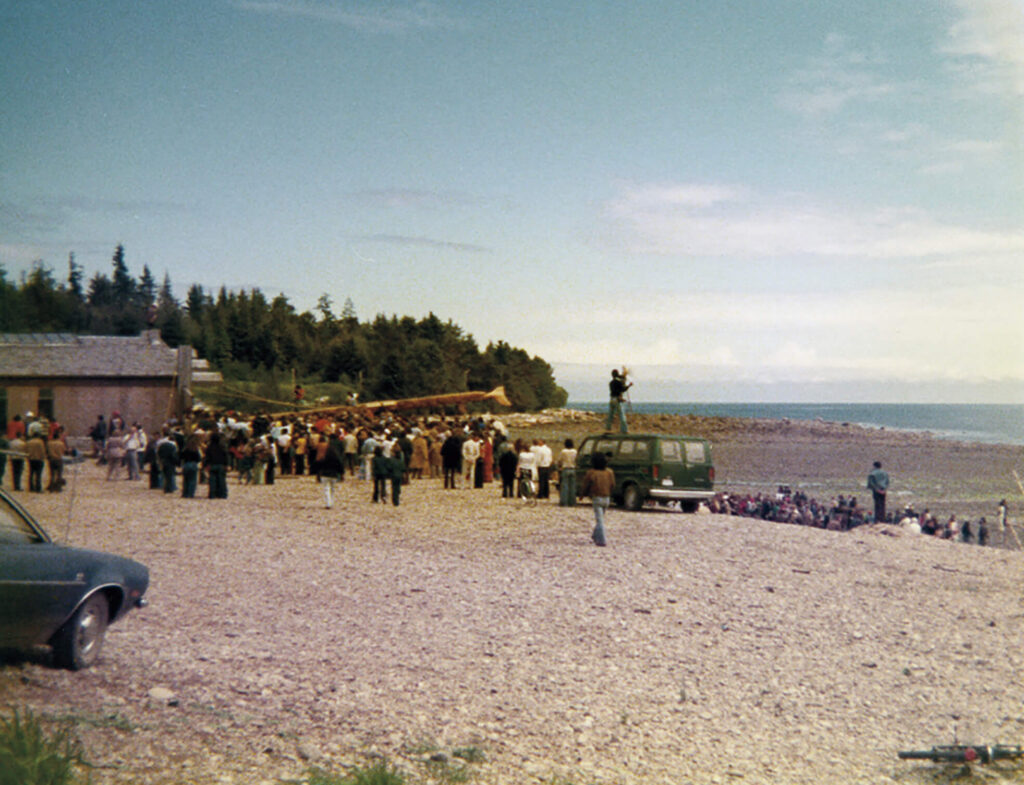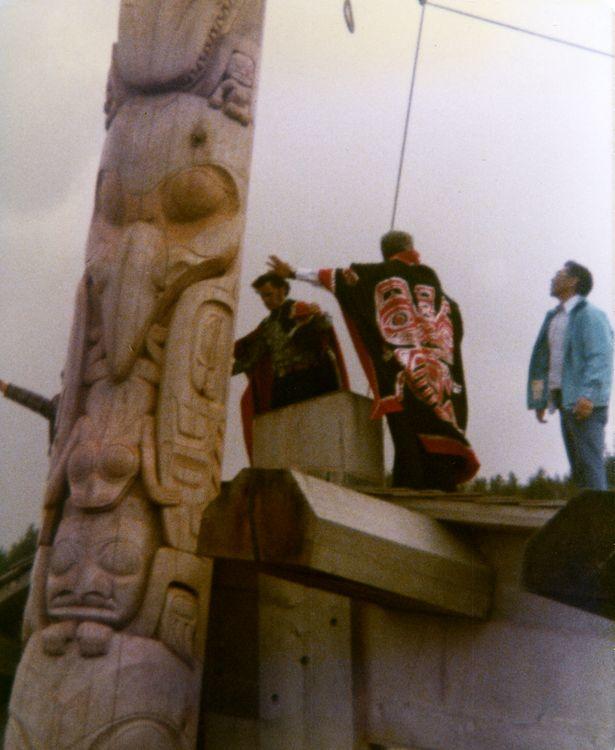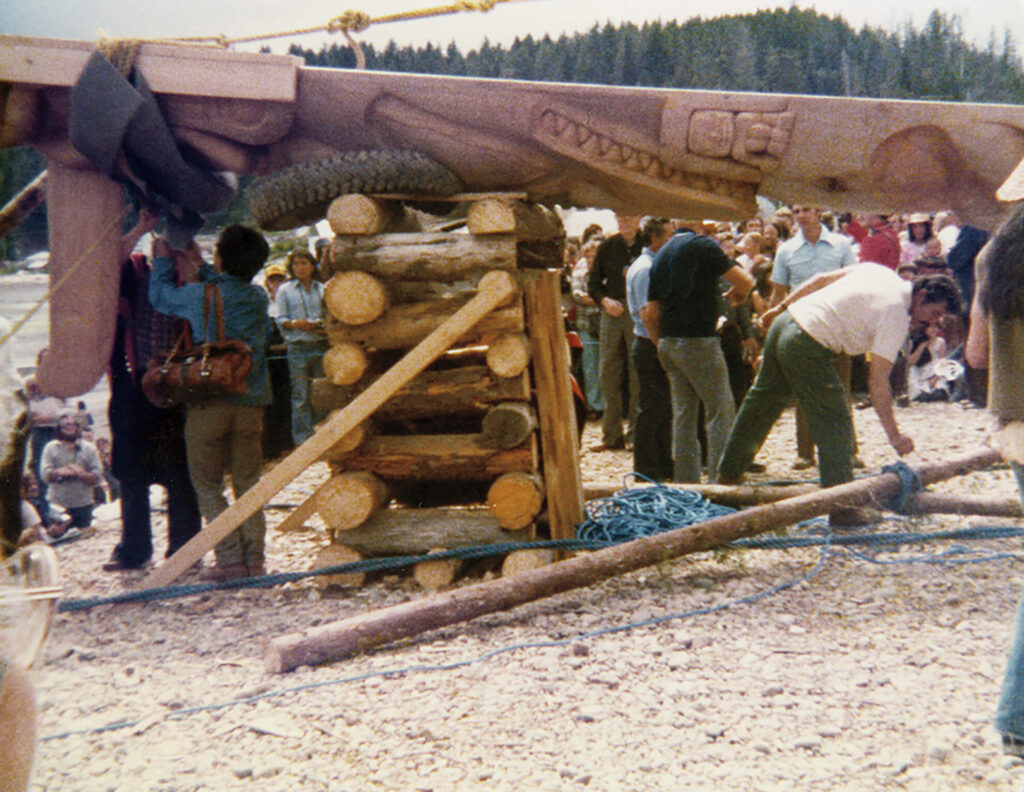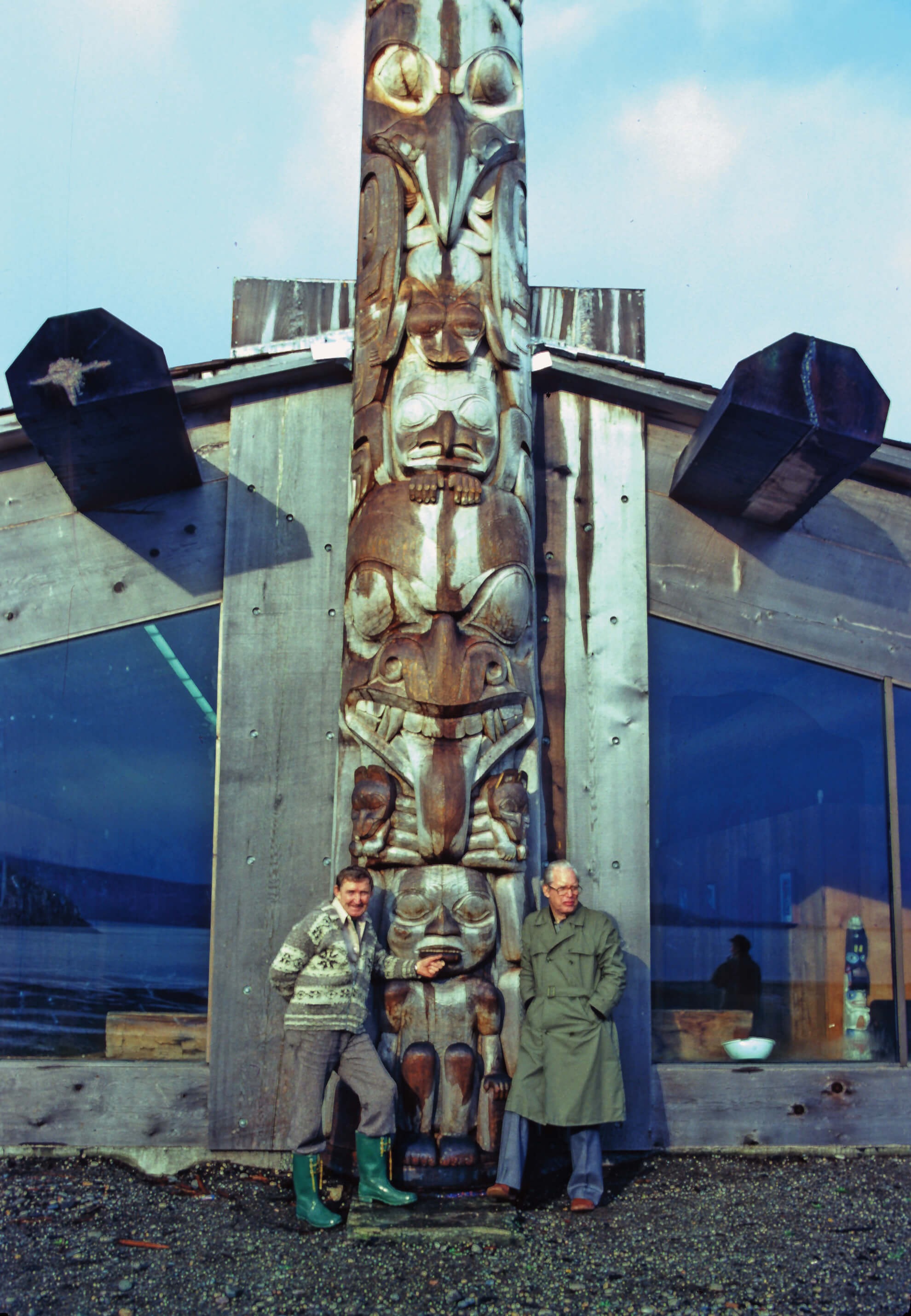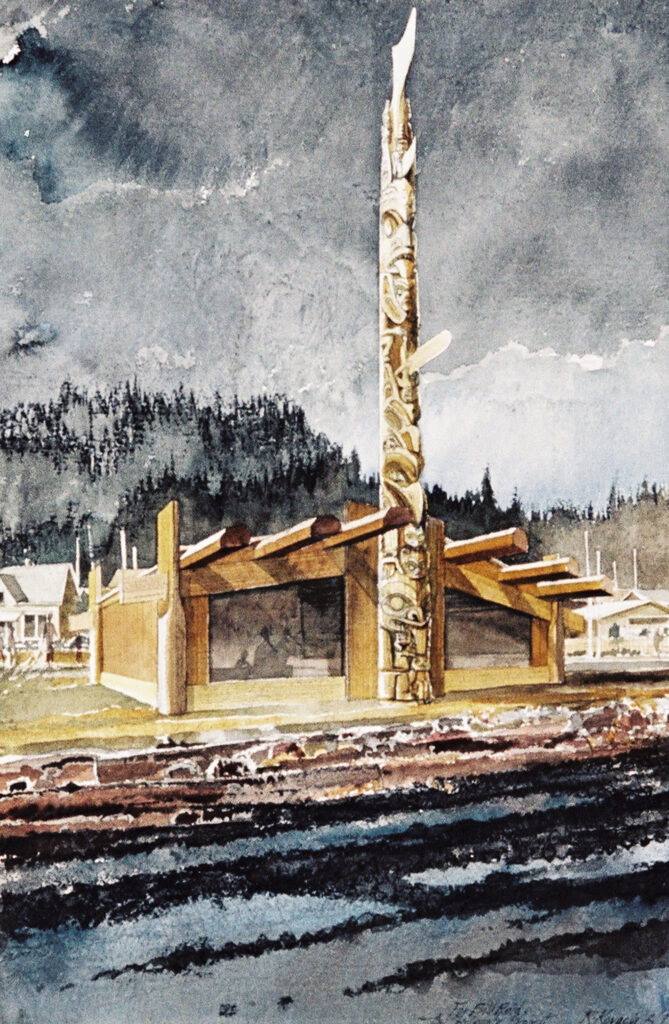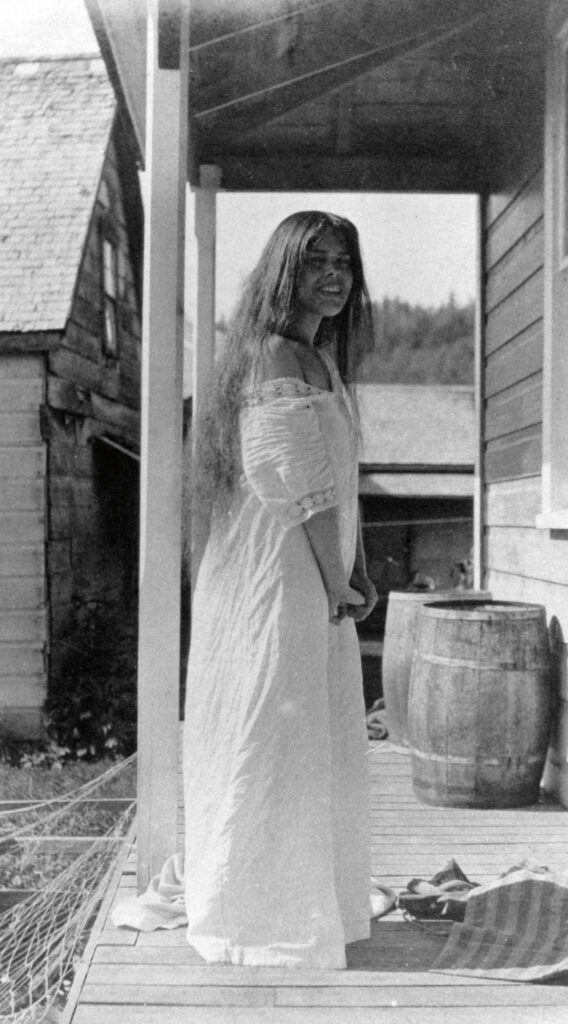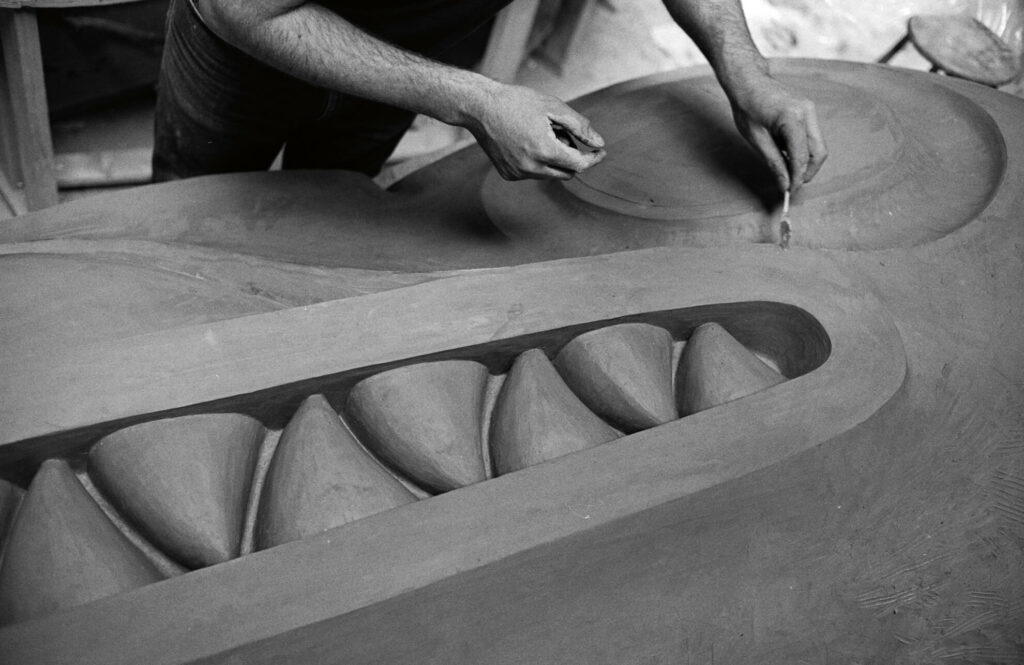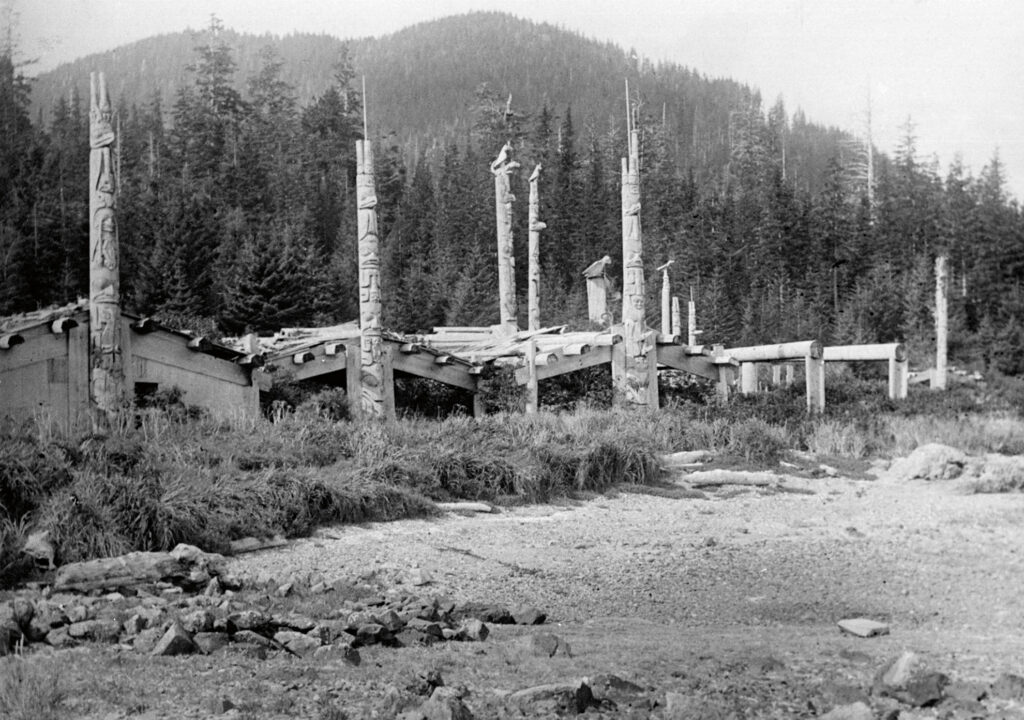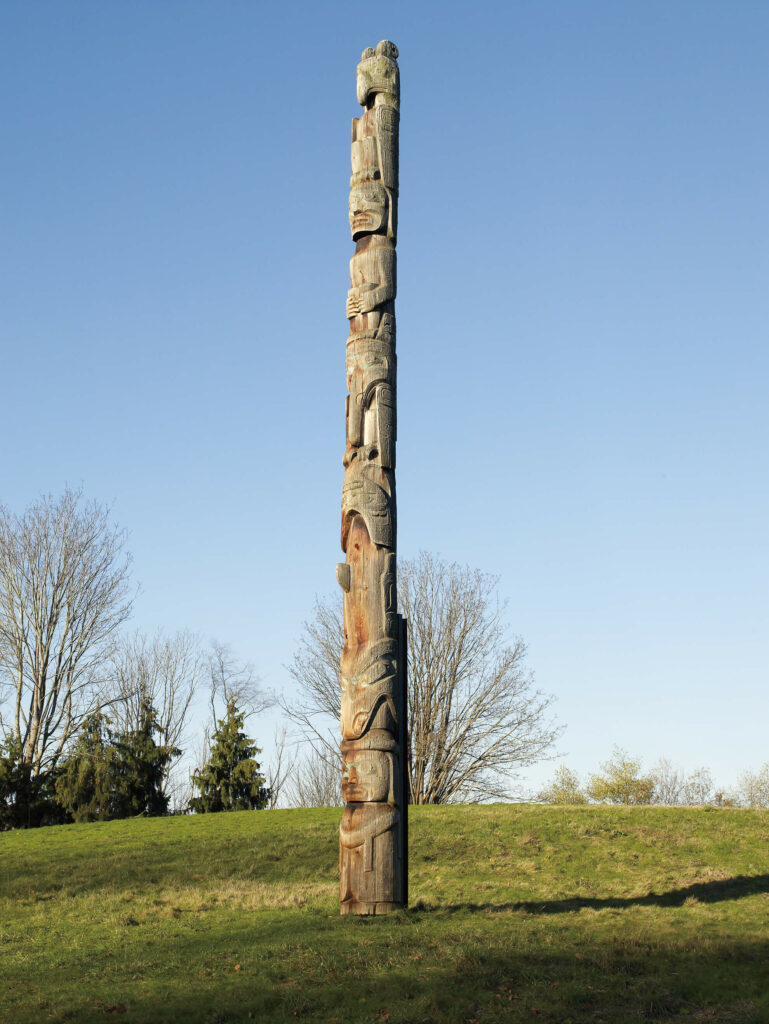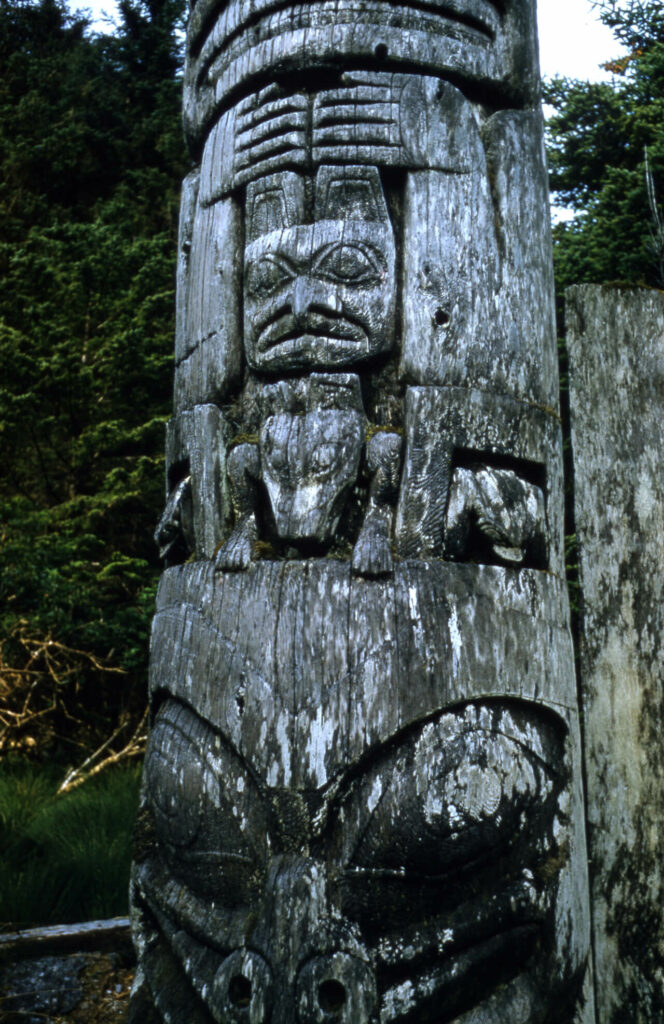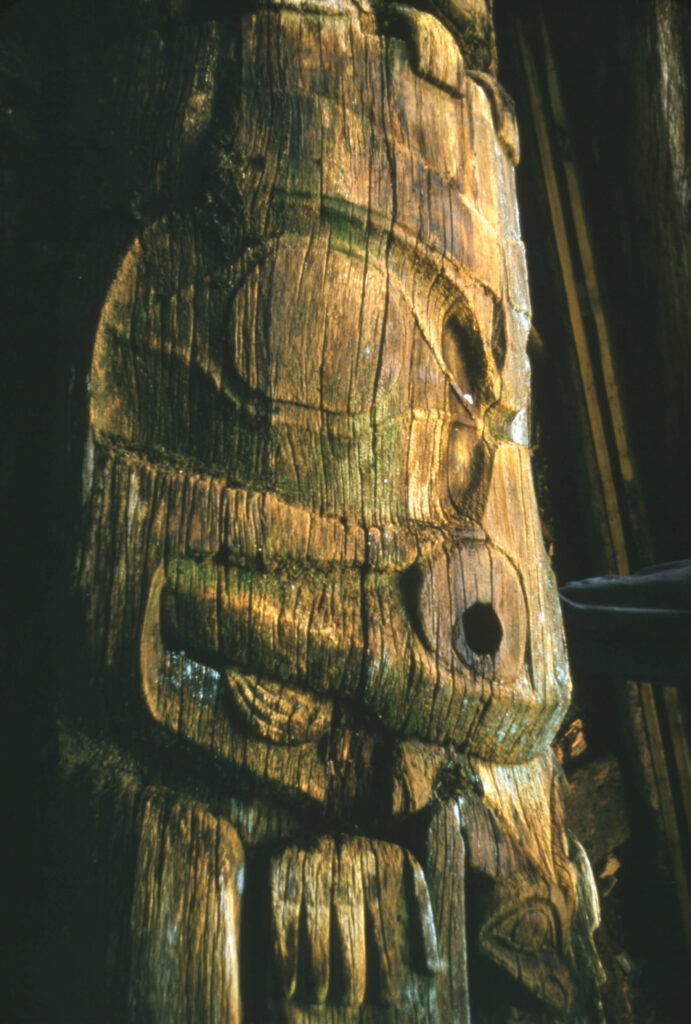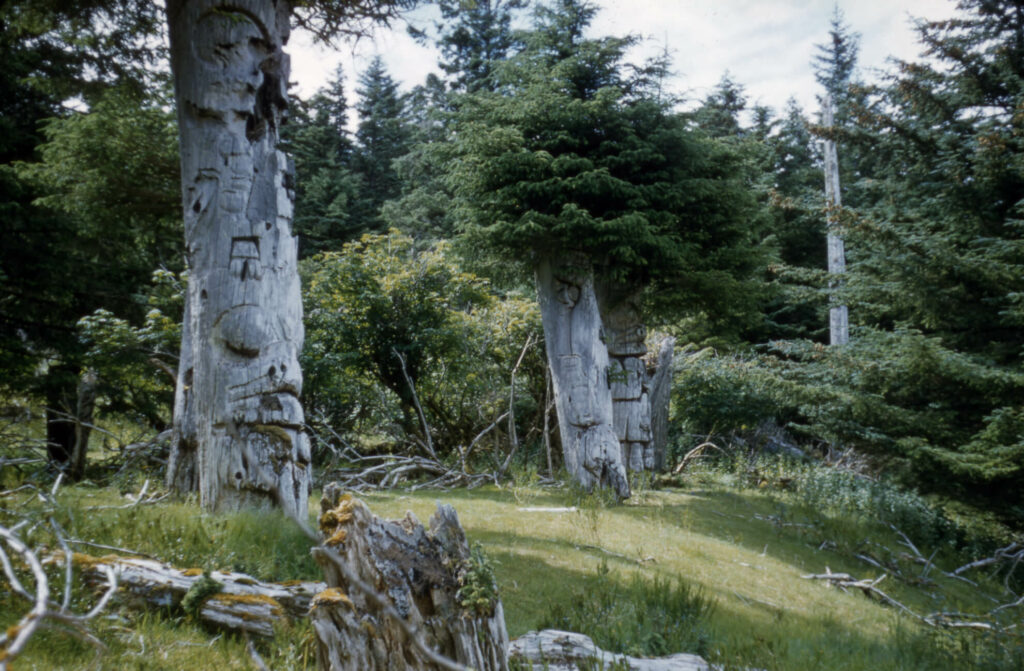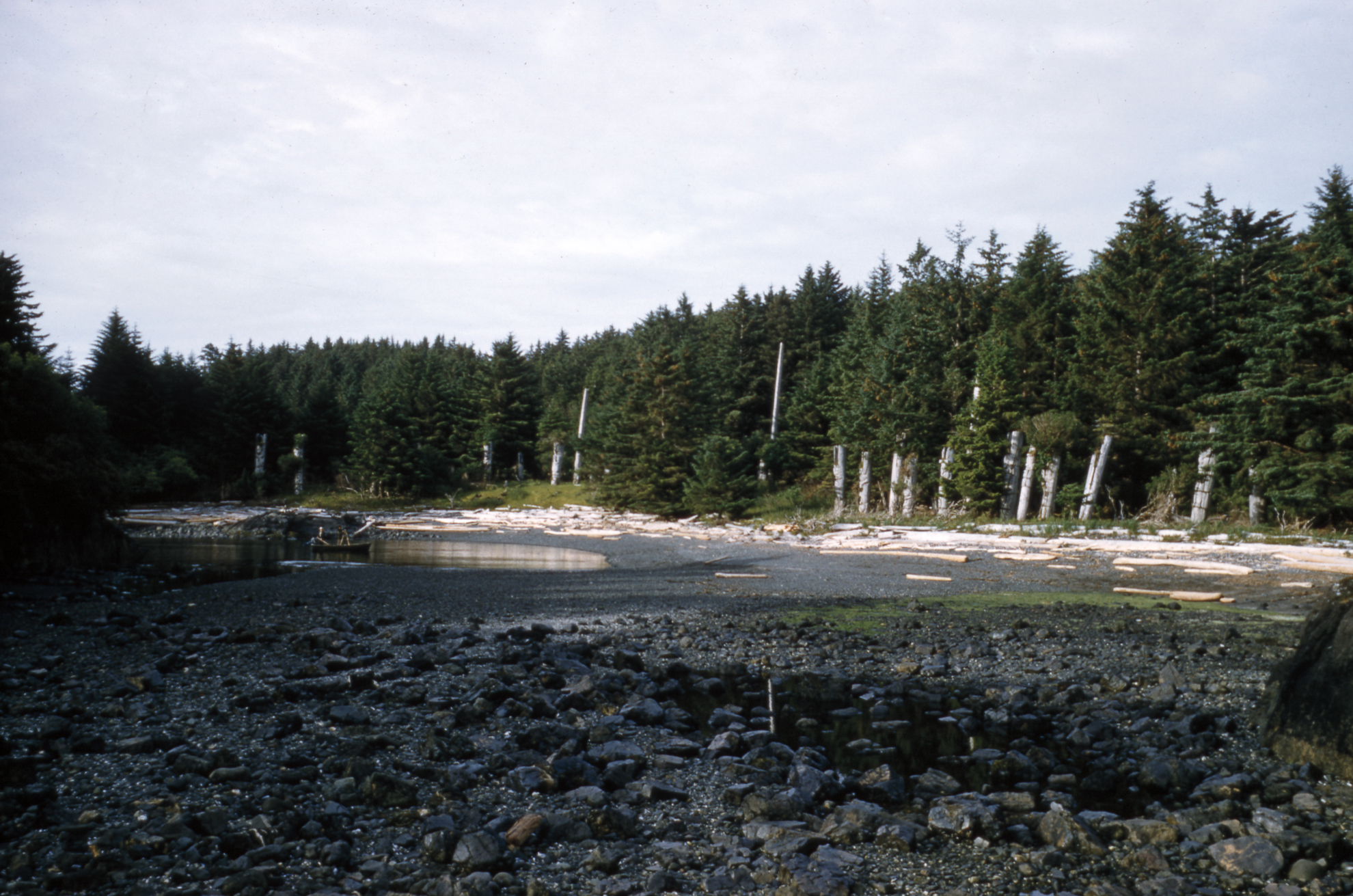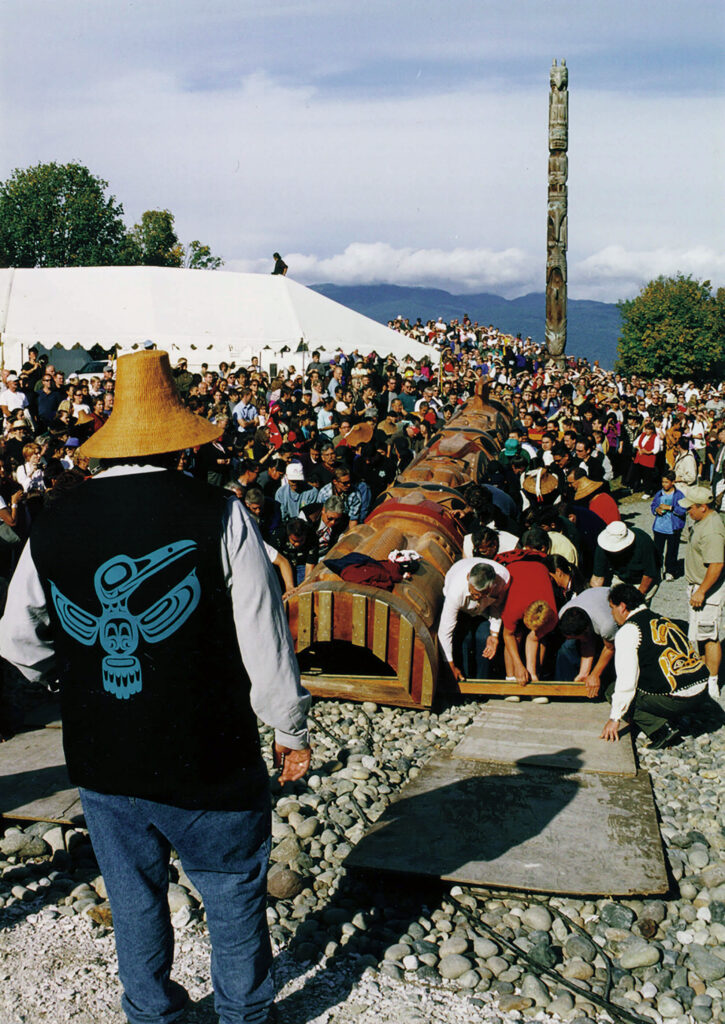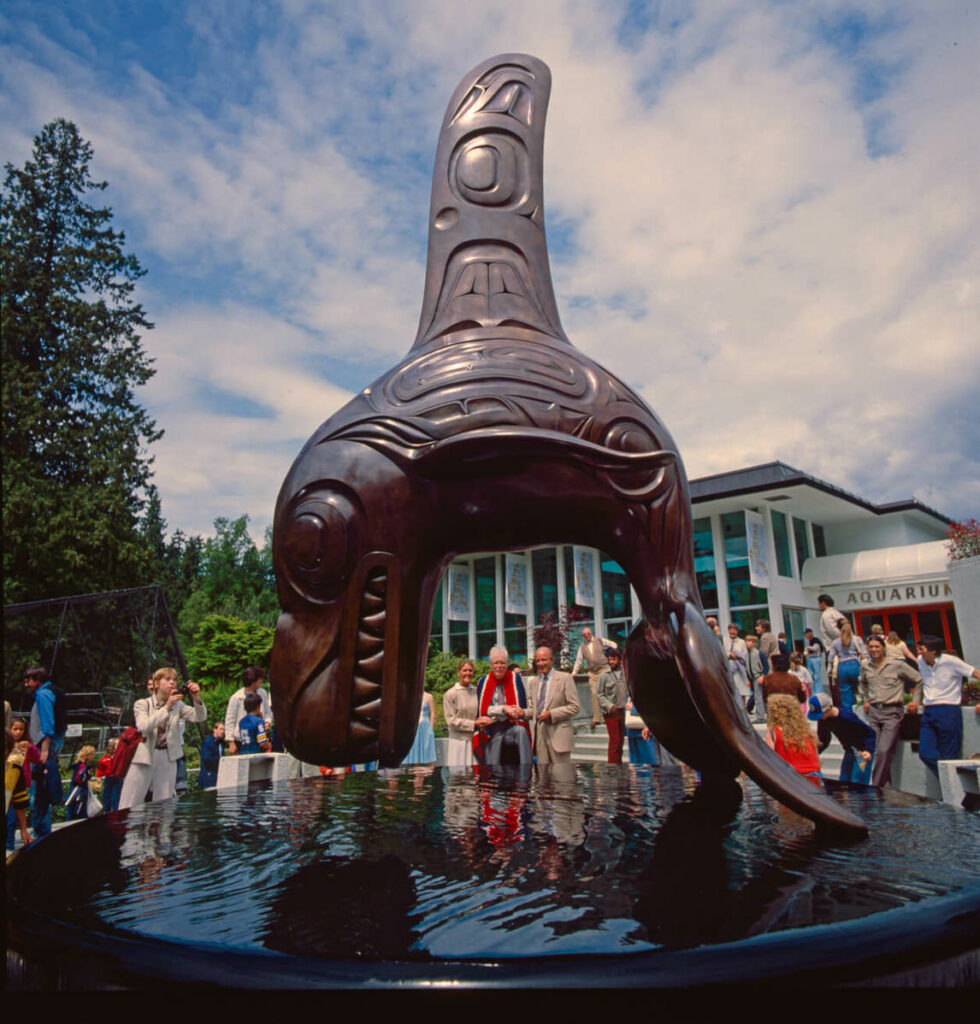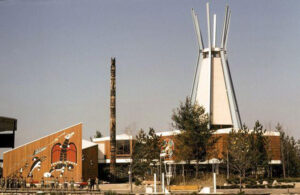 ---
BOOK CREDITS
Publisher
Sara Angel
Editorial and Education Director
Jocelyn Anderson
French Editorial Director
Annie Champagne
Web & Layout Director
Simone Wharton
Copyeditor
Cy Strom
Proofreader
Barbara Czarnecki
Translator
Geneviève Blais
French Copyeditors
Annie Champagne and Amélie Pronovost
French Proofreader
Ginette Jubinville
Senior Image Research Associate 
Stephanie Burdzy
Design Template 
Studio Blackwell
---
Copyright
© 2020 Art Canada Institute. All rights reserved.
Art Canada Institute
Massey College, University of Toronto
4 Devonshire Place
Toronto, ON M5S 2E1
Library and Archives Canada Cataloguing in Publication
Library and Archives Canada Cataloguing in Publication
Title: Iljuwas Bill Reid : life & work / Gerald McMaster.
Names: McMaster, Gerald, 1953- author. | Reid, Bill, 1920-1998. Works. Selections. | Art Canada
Institute, issuing body.
Description: Issued also in French under title: Iljuwas Bill Reid : sa vie et son œuvre.
Identifiers: Canadiana (print) 20200367404 | Canadiana (ebook) 20200367366 | ISBN 9781487102449
(hardcover) | ISBN 9781487102432 (PDF) | ISBN 9781487102425 (HTML)
Subjects: LCSH: Reid, Bill, 1920-1998. | LCSH: Reid, Bill, 1920-1998—Criticism and interpretation.
| LCSH: Sculptors—British Columbia—Biography. | LCSH: Haida artists—British Columbia—Biography.
| LCGFT: Biographies.
Classification: LCC NB249.R44 M36 2020 | DDC 730.92—dc23