Spirit of Haida Gwaii 1986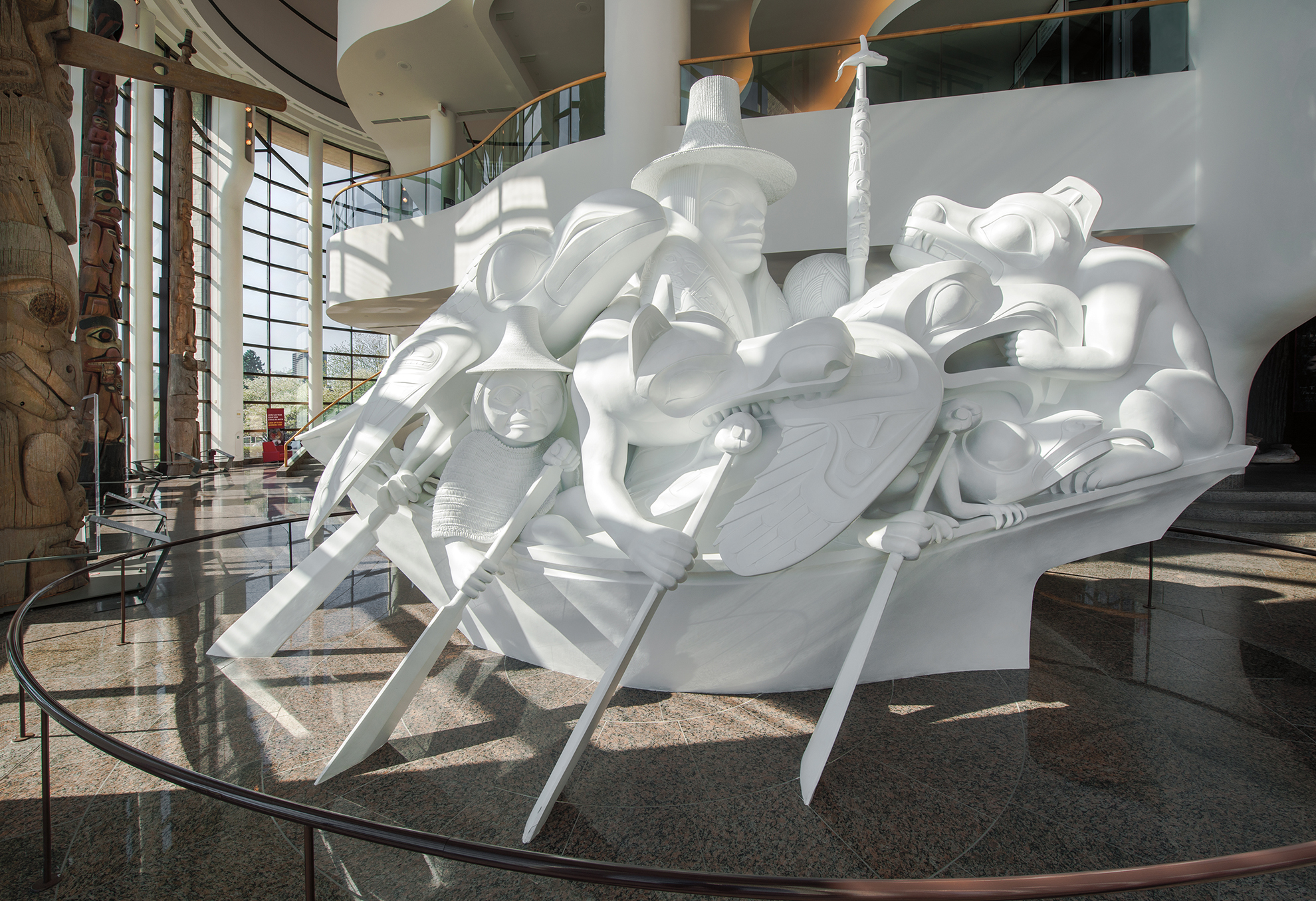 Spirit of Haida Gwaii is the largest, most complex, and best known of Bill Reid's sculptures. The work depicts a canoe filled with thirteen entangled ethereal beings, the majority of whom are non-human and of mythical Haida origin: the Raven (Xhuuya), the Wolf, the Eagle, the Frog, the Bear Family, the Beaver, the Dogfish Mother, and the Mouse Woman (Quaganjaat). Three humans are aboard: the Bear Mother, the Chief (who sits at the centre holding his staff), and the "Ancient Reluctant Conscript," as Reid has described him, who paddles humbly alongside all the others.  The sculpture has been seen as both a portrait of Reid himself and as a depiction of the condition of life on Earth as seen through his eyes. Of it he wrote, "The boat goes on, forever anchored in the same place."  The cast of characters depicted in the Spirit of Haida Gwaii provides an index to themes embodied by Reid throughout his lifetime, and several that appear in his works.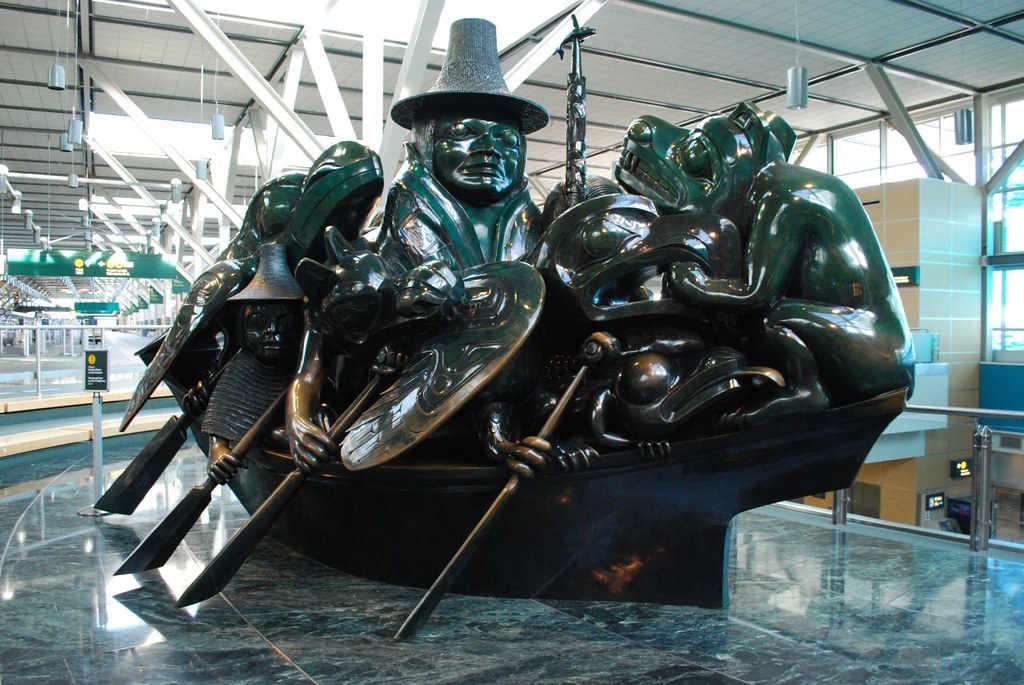 Spirit of Haida Gwaii is a keystone of Reid's legacy and came to be featured as a permanent installation in three major settings. It was originally commissioned for the Canadian Embassy in Washington, D.C., but Reid famously halted work on the project in 1987 in a gesture of solidarity with the Haida people, who were blockading the British Columbia government's logging practices on Athlii Gwaii (Lyell Island). The 1986 clay maquette was enlarged to a full-scale clay model in 1988, and the following year it was cast in plaster for further refinement. By 1991 the Tallix Foundry in New York State had poured the first bronze casting, which was given a black patina and installed in the Embassy's courtyard with the title Spirit of Haida Gwaii: The Black Canoe. In 1993 a second casting was poured, this time finished with a green patina. This piece was installed in 1996 in the Vancouver International Airport with the title Spirit of Haida Gwaii: The Jade Canoe. The original plaster is on permanent display at the Canadian Museum of History in Gatineau, Quebec. In tribute to Reid, Spirit of Haida Gwaii, along with The Raven and the First Men, 1980, Mythic Messengers, 1984, and the serigraph Xhuwaji—Haida Grizzly Bear, 1990, were featured on the Canadian twenty-dollar bill from 2004 to 2012.