McGilvary County 1962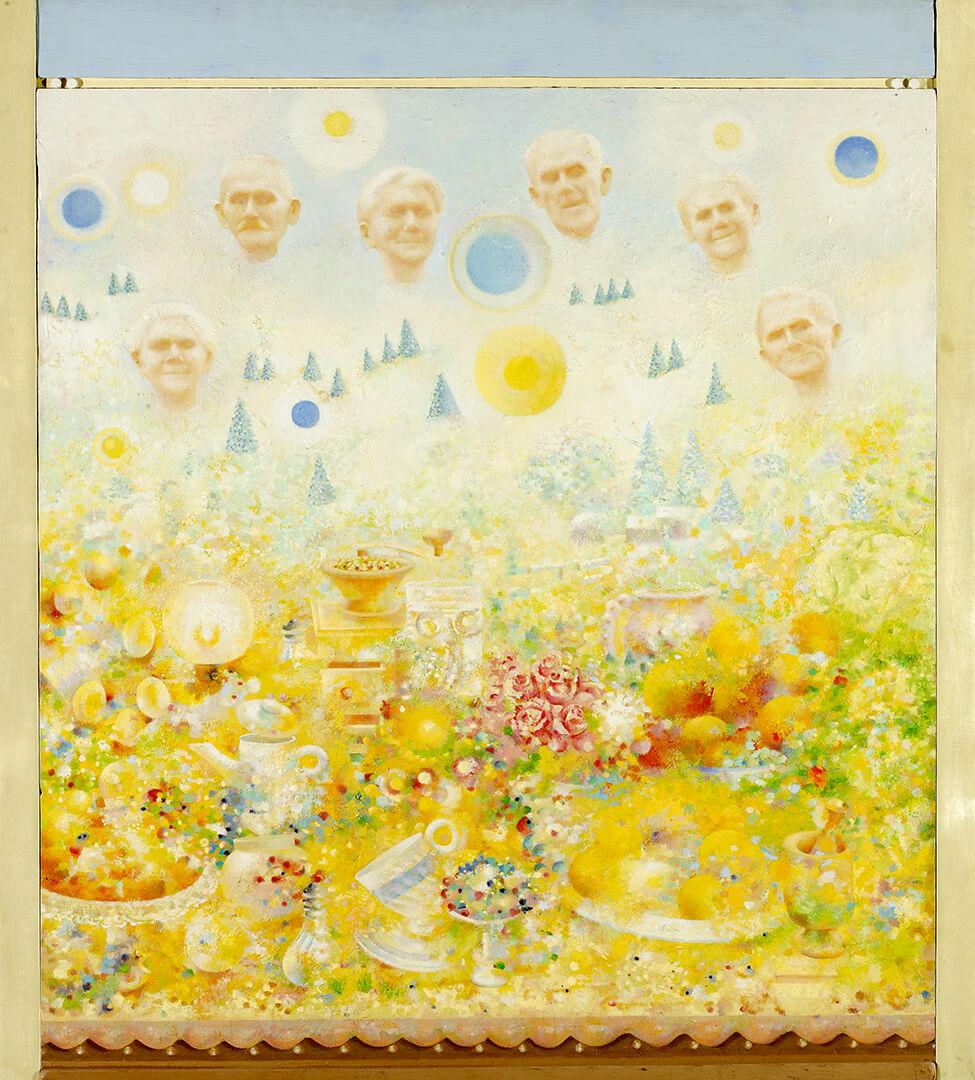 Painted in the year after Chambers returned to Canada from the village of Chinchón, Spain, this highly coloured and apparently celebratory painting contrasts dramatically with the dark and intense work of his Spanish period. In an explosion of colour and detail, he records a vision of dead relatives' faces floating above a fantasy landscape and an overladen table set for a holiday celebration. The painting's frame (not shown in most reproductions) is an integral part of the image and in its detail possibly reflects an interest in local folk art. In his autobiography, Chambers writes:
At some time in 1961, I became aware of de Kooning and Pollock and Klee and Kandinsky. I had never seen their works before and that included whatever had happened in painting since Juan Gris and Picasso. I began to texturize the surfaces of my panels with a mixture of rabbit glue and marble dust. Once dry, I could adjust the topography with sandpaper. These surfaces were covered with gesso and then I spilled various colours of house enamels on the gesso surface and sprinkled it with turps to get it running. I then tilted the board this way and that till some interesting effects appeared, and then I laid it flat and let it dry or added more paint and turps.
Chambers reveals his growing knowledge of recent international art while focusing, in part through photographs of relatives, on his own heritage and the local context. McGilvary County is not so much a bridge from his Spanish work but rather a leap into a new creative environment.