1910 Remembered 1962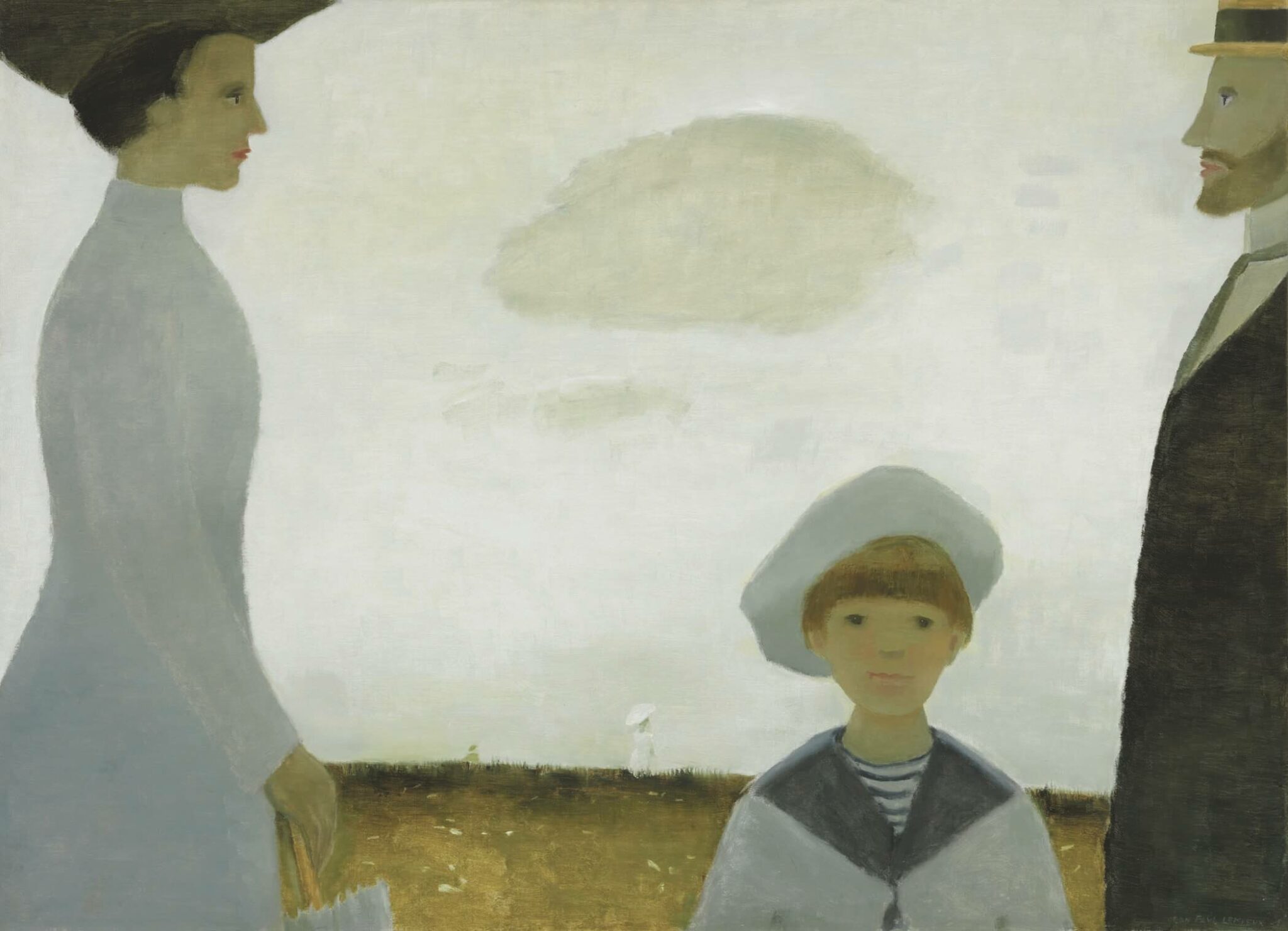 1910 Remembered initiates the cycle of autobiographical reminiscences at the heart of Jean Paul Lemieux's classic period (1956–1970). In this picture, the painter shows himself as a boy of six, with an intense, laughing gaze, standing in a sailor costume between his parents, Corinne and Joseph Flavien. "Childhood is light and joy, the age of perfect happiness," he would later say. "It is possible to be happy before the age of ten, and after the age of fifty. Between those two ages it is all struggle and bitter combat."
In 1965 the painter would return to his childhood in two pictures. In Times Past (Les temps passés) he appears about age ten, at the head of a procession of characters dressed in the costume of the time and filing through a space punctuated by walls, which partially hide them. In this genealogical staging, the first figure on the left is his father, Joseph Flavien, corresponding to the same figure in 1910 Remembered. Other figures, Lemieux's ancestors from earlier times, sink beneath the surface of the painting until the light completely dissipates their images.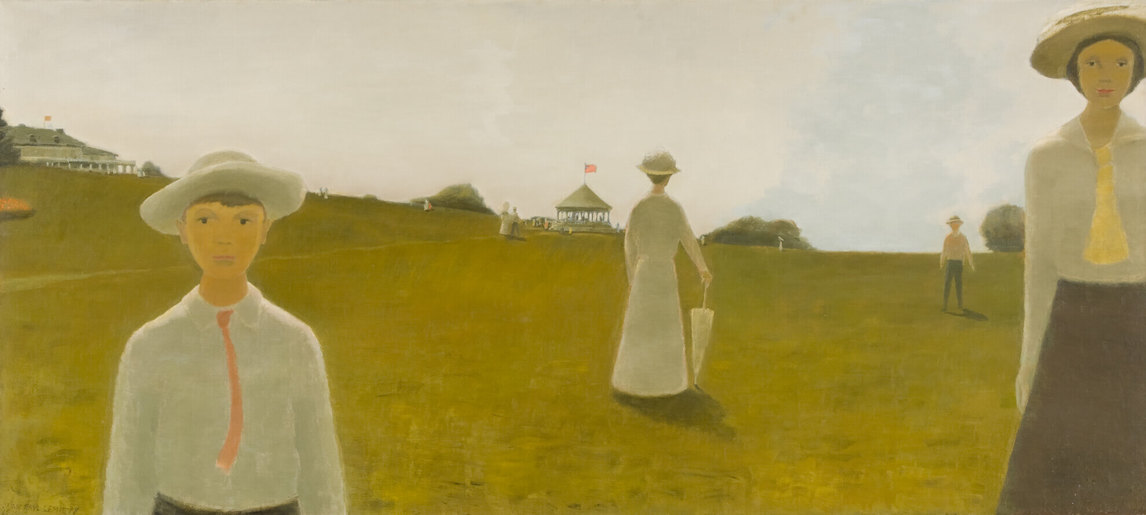 In that same year, 1965, still mining the rich vein of retrospection, the painter produced a panoramic composition, Summer of 1914 (L'été de 1914). It is tempting to see in this second painting a narrative sequel to the episode depicted in 1910 Remembered, since the two scenes are both set in the park of the Kent House hotel, now called the Manoir Montmorency, although the pavilion and kiosk in Summer of 1914 are more clearly recognizable as belonging to that setting.
The artist's symbolic universe is crystallized in these three remarkable works. In 1910 Remembered he is flanked by his parents, both rendered in side view, facing each other across the canvas. Veritable pillars of a tenderly happy childhood, they frame the little boy in the tight pictorial space, giving him their benevolent protection. Did Lemieux mean to evoke his father's frequent absences from home by showing him half in and half out of the picture? At age six a child's consciousness of self is mediated through his parents. Behind the family trio smaller figures are moving away over the low horizon, into the park, their comparatively tiny shapes emphasizing the immensity of the luminous, cottony sky. Clouds passing over the scene balance the masses of colour that would otherwise be overwhelmed by the light, flat area extending over almost the whole surface.
In Summer of 1914, the child's expression has changed. A new consciousness of self has kindled a different light in his eyes. He is now a self-assured and serious boy of ten, detached from his father, who has disappeared from the scene, and from his mother, who is slipping out of the picture on the right. It was precisely here, at the Kent House hotel (which appears in the upper left of the picture) in 1914, that he discovered painting. The revelation came through his meeting with an American artist named Parnell, and for Jean Paul it opened the doors to a new world.