Summer in Montreal 1959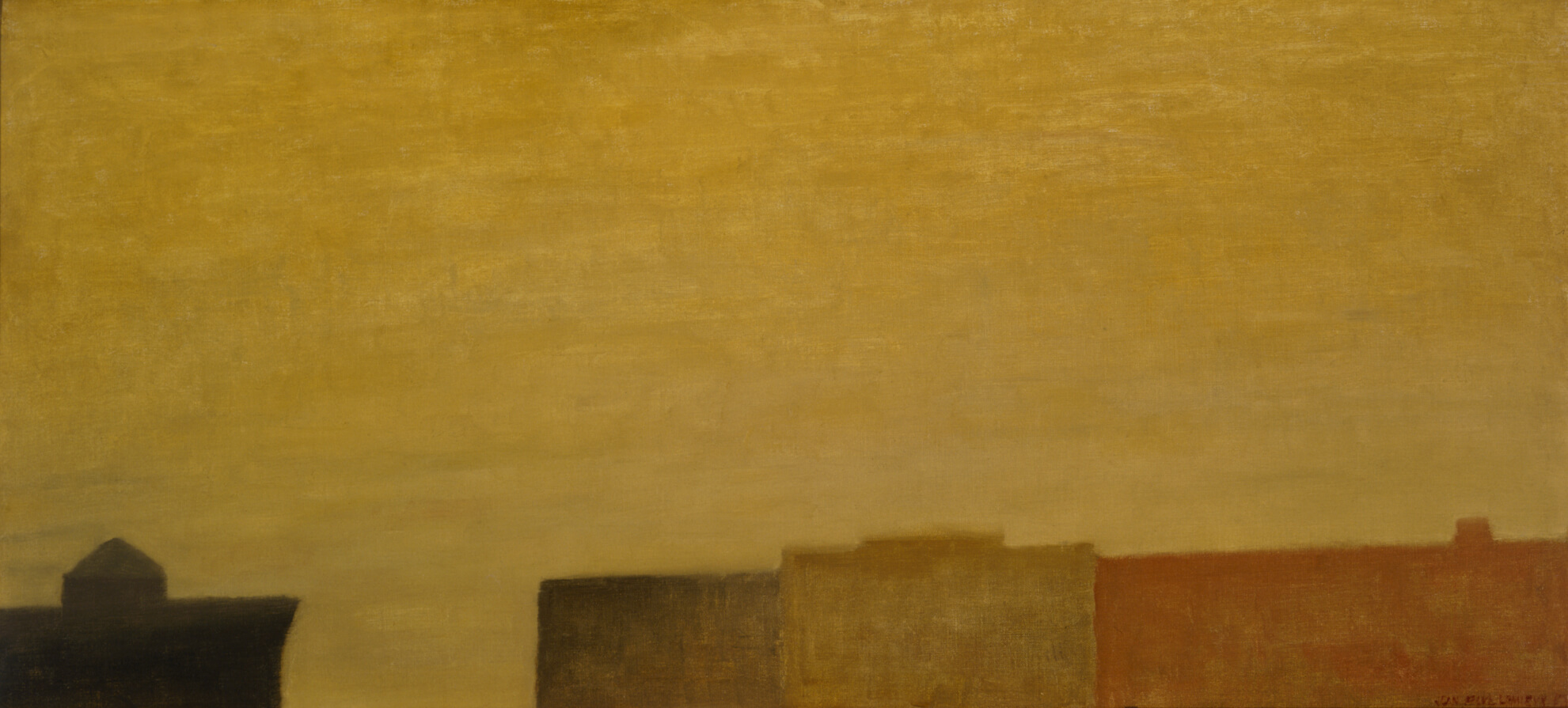 Without being abstract in the strict sense of the word, certain paintings by Jean Paul Lemieux make reference to the vogue for abstraction that had excited the visual arts community of Quebec since the end of the 1930s. It was Lemieux, in his role as art critic, who first introduced the subject of abstract art in the French-Canadian press in 1938. His view of this pictorial form, at the time, was that it was "a degeneration of Cubism, combining colour for the sake of colour with form for the sake of form, with no care for the subject that was treated." He himself at no point in his career ever surrendered to abstraction.
However, Lemieux was always in touch with the art that was being made by his contemporaries, and despite his strong preference for the figurative he did experiment with the symbolic power of free form, reducing the figure to its simplest expression and occasionally touching the boundary of abstraction. His paintings without human figures, particularly the urban scenes, provide several beautiful examples of this slipping between styles.
Summer in Montreal is the most notable of these minimalist works that touch lightly on abstraction. The city, as a subject, becomes a pretext for pure plastic form, which with only the smallest of gestures toward the real still owes a great deal to the artist's enduring memories of sweltering summer days in Montreal. The sfumato (shading) of the upper section portrays, in tones of orange, yellow, and khaki, the stifling heat that enshrouds the city, a presence merely hinted at by the ethereal, reduced silhouettes of buildings rendered as blocks of colour.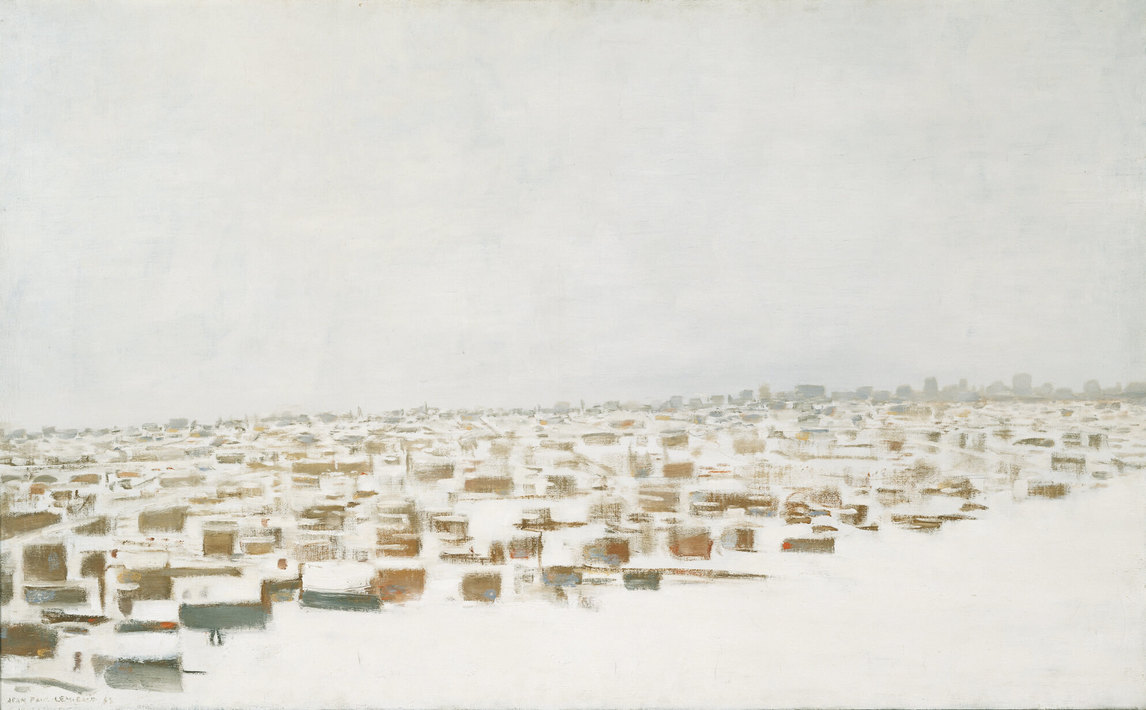 "Cities fascinate me," Lemieux confided. "I see them as emptied, and I would like to paint an entirely deserted city." In 1963 he captured this feeling in a winter landscape, Snow-covered City (Ville enneigée), which is made up of small rectangles crowded one against the other in a way that suggests the density of an urban conglomeration. In the distance, the silhouettes of buildings delineate the horizon. Elements arranged in the form of a grid suggest a link with Piet Mondrian (1872–1944), who around 1915 began to simplify his landscapes based on the strong lines of the composition, a technique that would soon lead him into abstraction. Mondrian was also a significant influence on Paul-Émile Borduas's (1905–1960) thought, and in the development of the Montreal Plasticiens in the 1950s.
Whether held captive by the overpowering heat of summer or the frigid cold of winter, in paintings after 1956 Lemieux's city is always imbued with qualities of timelessness and stillness created by minimal artistic means.