Those Beautiful Days 1937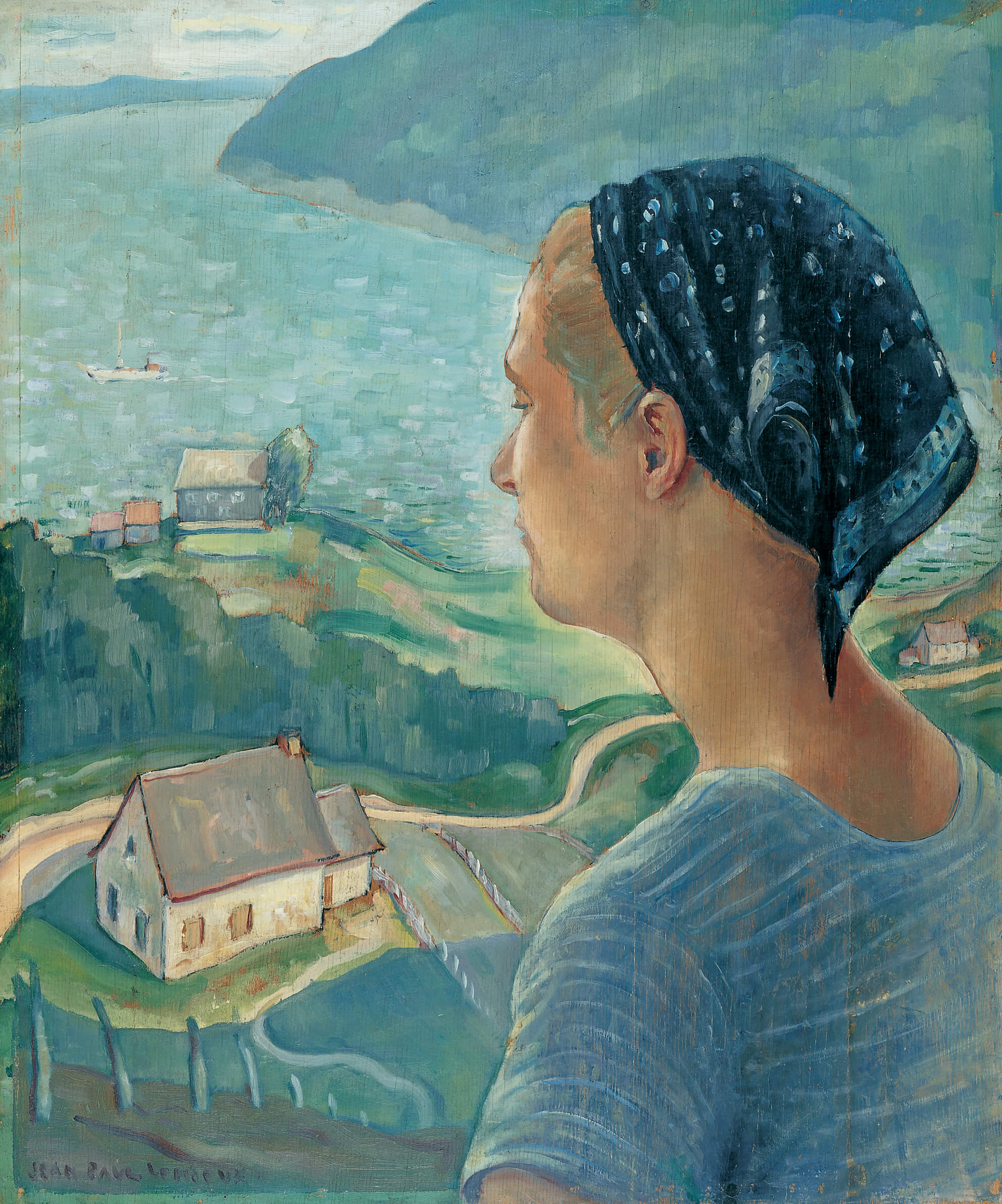 Jean Paul Lemieux painted Those Beautiful Days at Port-au-Persil, between La Malbaie and Saint-Siméon, where he and his young wife, Madeleine Des Rosiers, spent the summer of 1937. The couple, who had been married that June and had very little money, rented a room under the eaves in a rustic canadienne house in this tiny hamlet nestled in a cove, where the expanse of the St. Lawrence widens spectacularly to more than twenty kilometres across. The painter very effectively captures the sensation of vertigo one feels looking out over the blue immensity from the peaks of the region's headlands.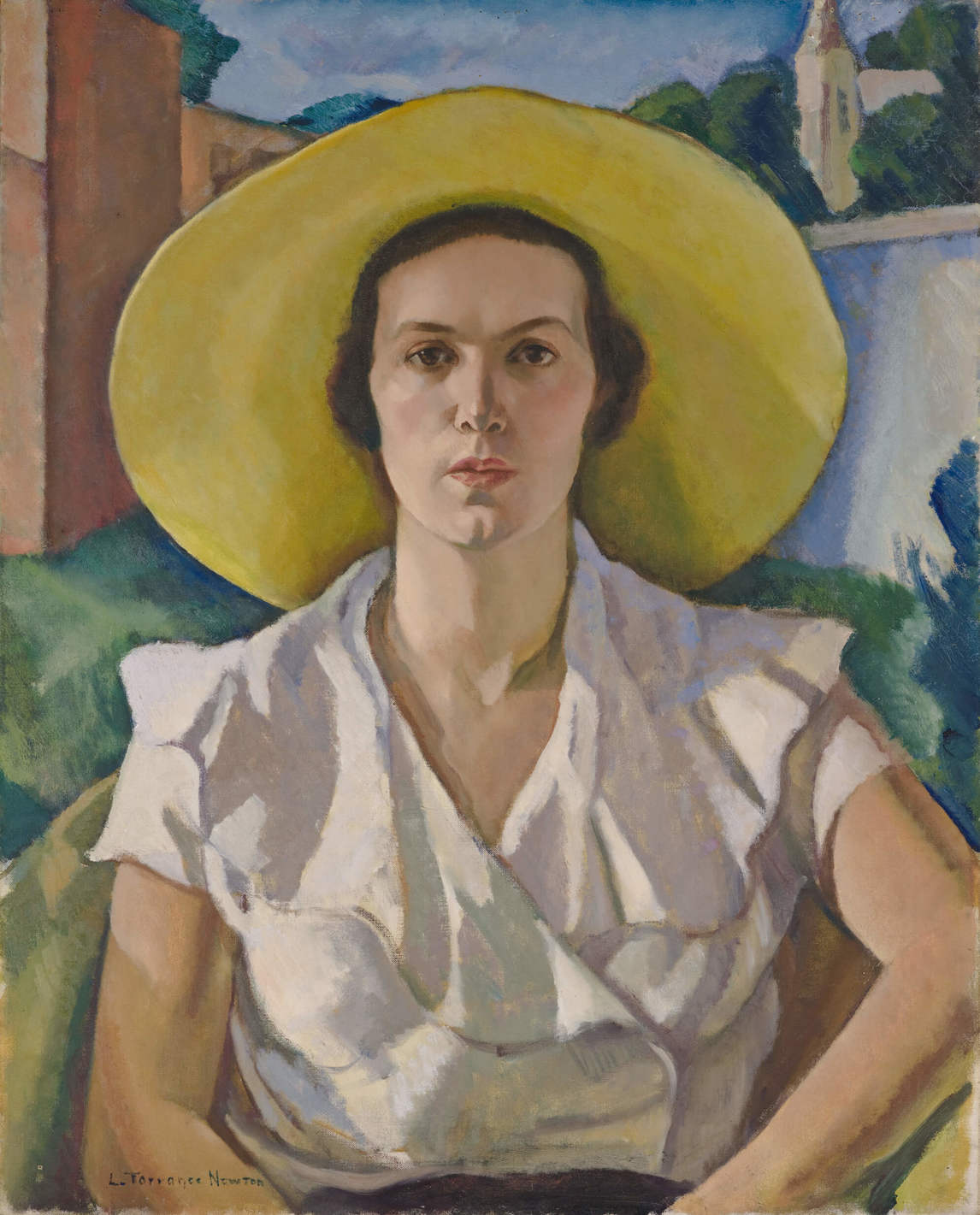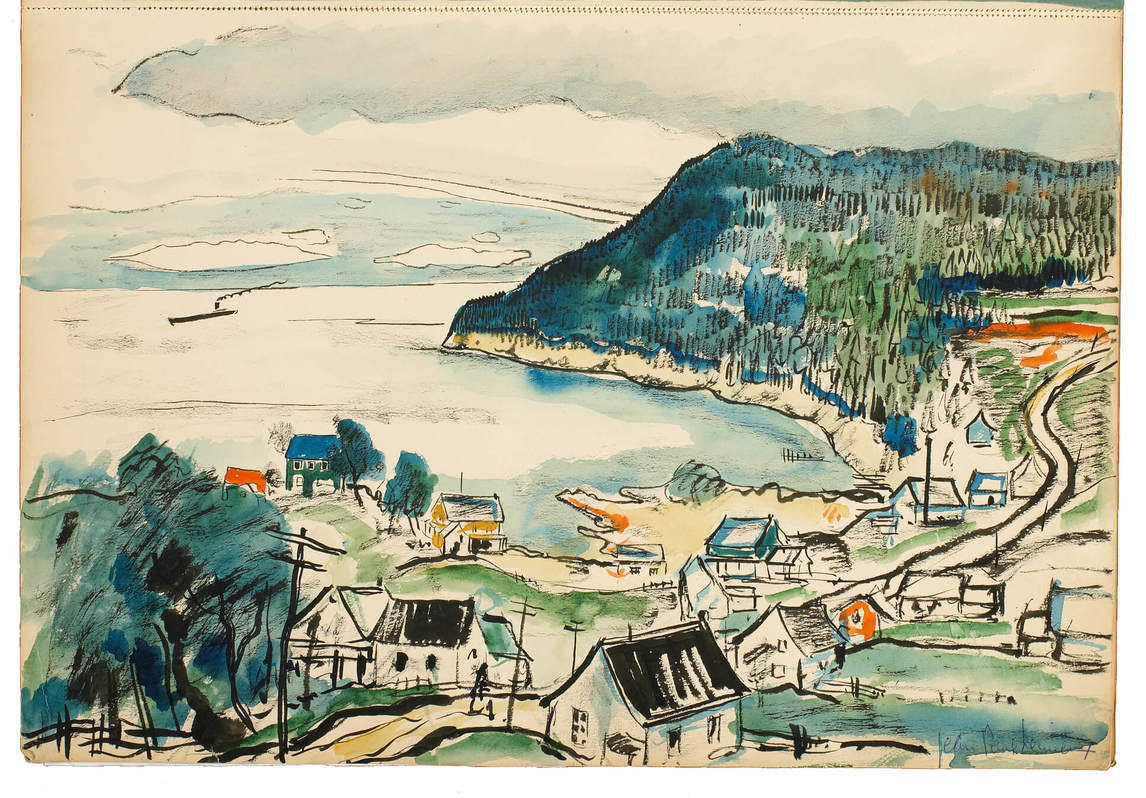 In Quebec paintings of the 1920s and 1930s, it was quite common for an artist to include both human figures and landscape. But most painters positioned the figure in front of the landscape, facing toward the viewer, as did, notably, Adrien Hébert (1890–1967), Edwin Holgate (1892–1977), and Lilias Torrance Newton (1896–1980).
In Those Beautiful Days, Lemieux also combines portrait and landscape. But in this work he introduces one of the visual strategies that would characterize his approach to figurative art and mark his unique contribution to Canadian modernist painting. Choosing a point of view high above and to the side, he reduces the space of the picture, scaling down the background, thus putting to good use Paul Cézanne's (1839–1906) investigations of cavalier perspective. Madeleine, in the foreground, is represented in a three-quarters back view, looking out over the river. Her placement connects her figure closely to the landscape, formally uniting her with it in a special relationship. This work introduces two of Lemieux's fundamental preoccupations, space and time.