Decalcomania No. 1, 1946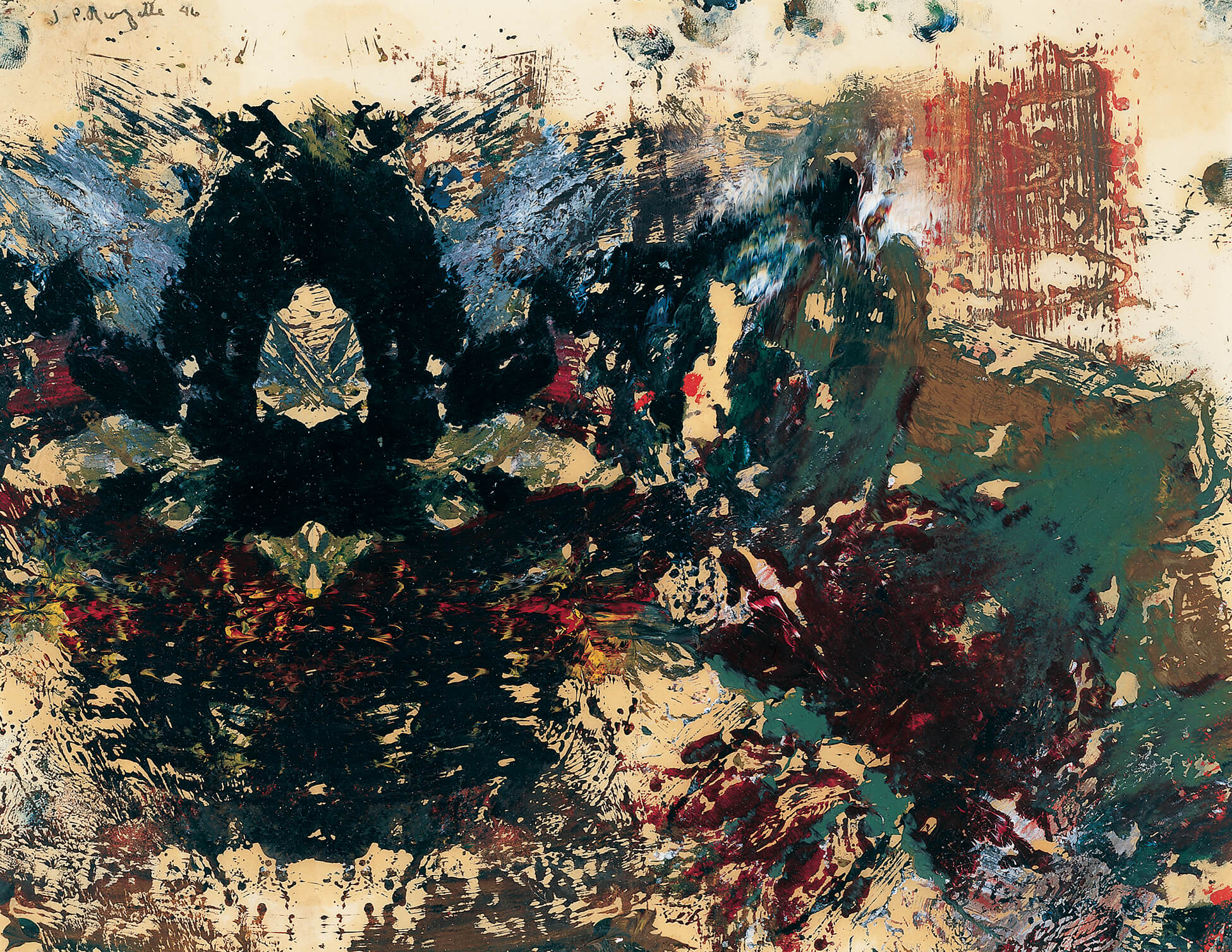 In Decalcomania No. 1 (Décalcomanie no 1) Jean Paul Riopelle abstractly painted a portion of a piece of paper and then folded the page obliquely, producing a mirror image of what he painted. He added energetic brush strokes to complete the work. The title Decalcomania No. 1, refers to a strategy used by artists to remove themselves from the creation of a work of art through chance, a technique which fascinated Riopelle. His creative process became informed and motivated by attempts to produce a final composition directed by fortuitousness and embodying an act of "not seeing." In this sense, Decalcomania No. 1 is an example of the automatism Riopelle practiced during the late 1940s.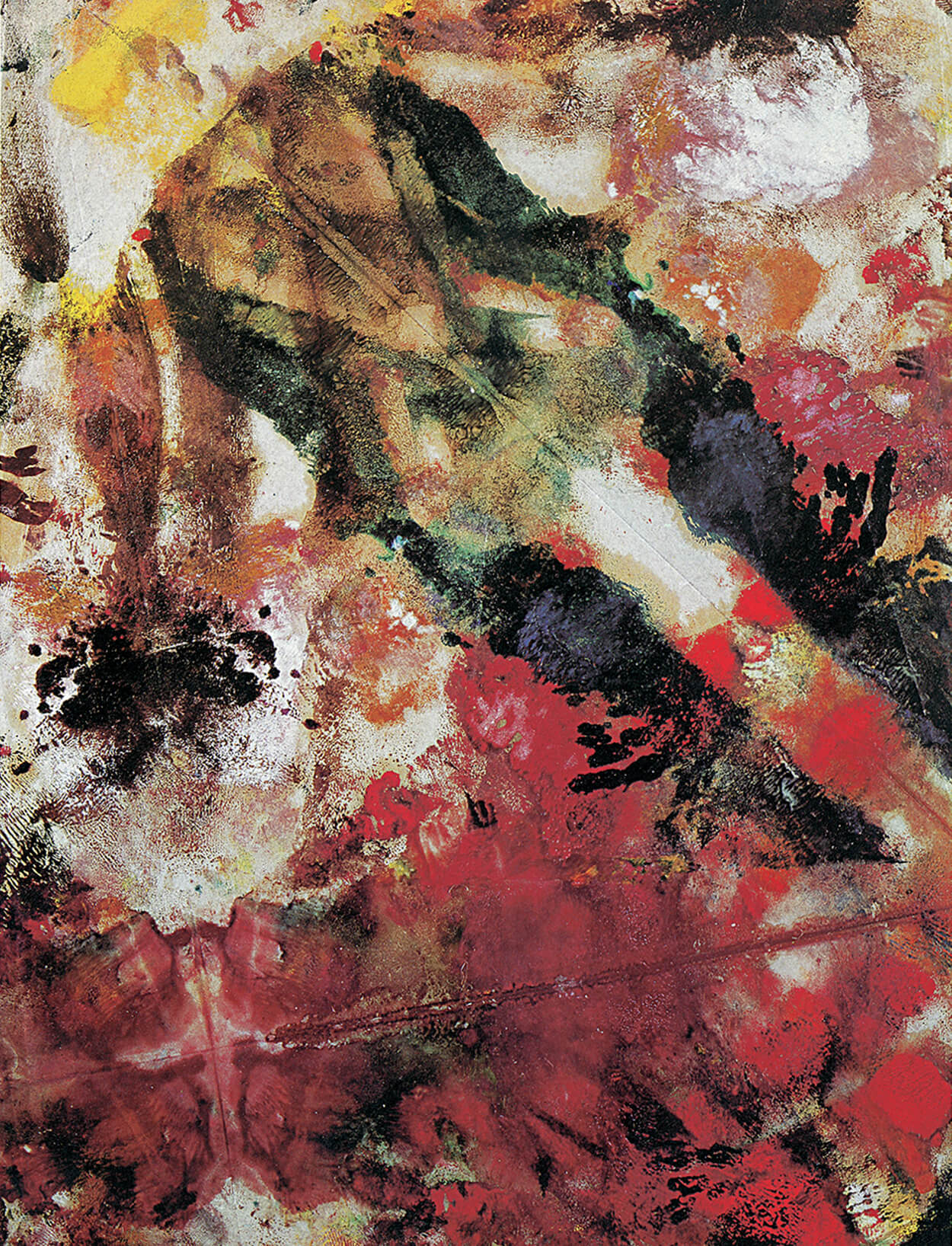 The decalcomania process, invented in 1750 by Simon François Ravenet (1706–1774), consists of marking ink spots on a sheet of paper which is pressed onto another clean surface—wood, metal, glass, and so on. The purpose is to create a composition from the random shapes that are revealed through this method, such as the bicycle wheel and lion that happened to appear in The Lion-Bicycle (1935) by Óscar Domínguez (1906–1957). The technique was employed by the Surrealists, who enthusiastically embraced any opportunity to bring the element of chance into art.
In a subsequent decalcomania work, called Gypsy (Gitan), 1946, Riopelle made at least three diagonal folds. Yet, he did not always obtain symmetrical figures on either side of the central axis of these numerous creases. The temptation to intervene after the fact became too strong not to succumb to, and evidence suggests that Riopelle added stains after the initial decalcomania, rebuking the chance operation so critical to the process. Such an intrusion was not unusual for decalcomania; in general, painters interpret the imprints and purposely retouch them where necessary.
On a few occasions, it occurred to Riopelle to fold a sheet directly down the middle to obtain a perfectly symmetrical effect. A later work using the decalcomania technique, Versombreuse, 1946, is reminiscent of a Rorschach ink blot test; and the pressed painting revealing an image resembling a face. While the dominant shapes are undeniably symmetrical, the spots of colour, which look like drops of watercolour, bestow a random visual effect over the whole. The composition then rests on the irregularities of the shapes and the density of the hues applied by an act of chance.