Iceberg No. 1, 1977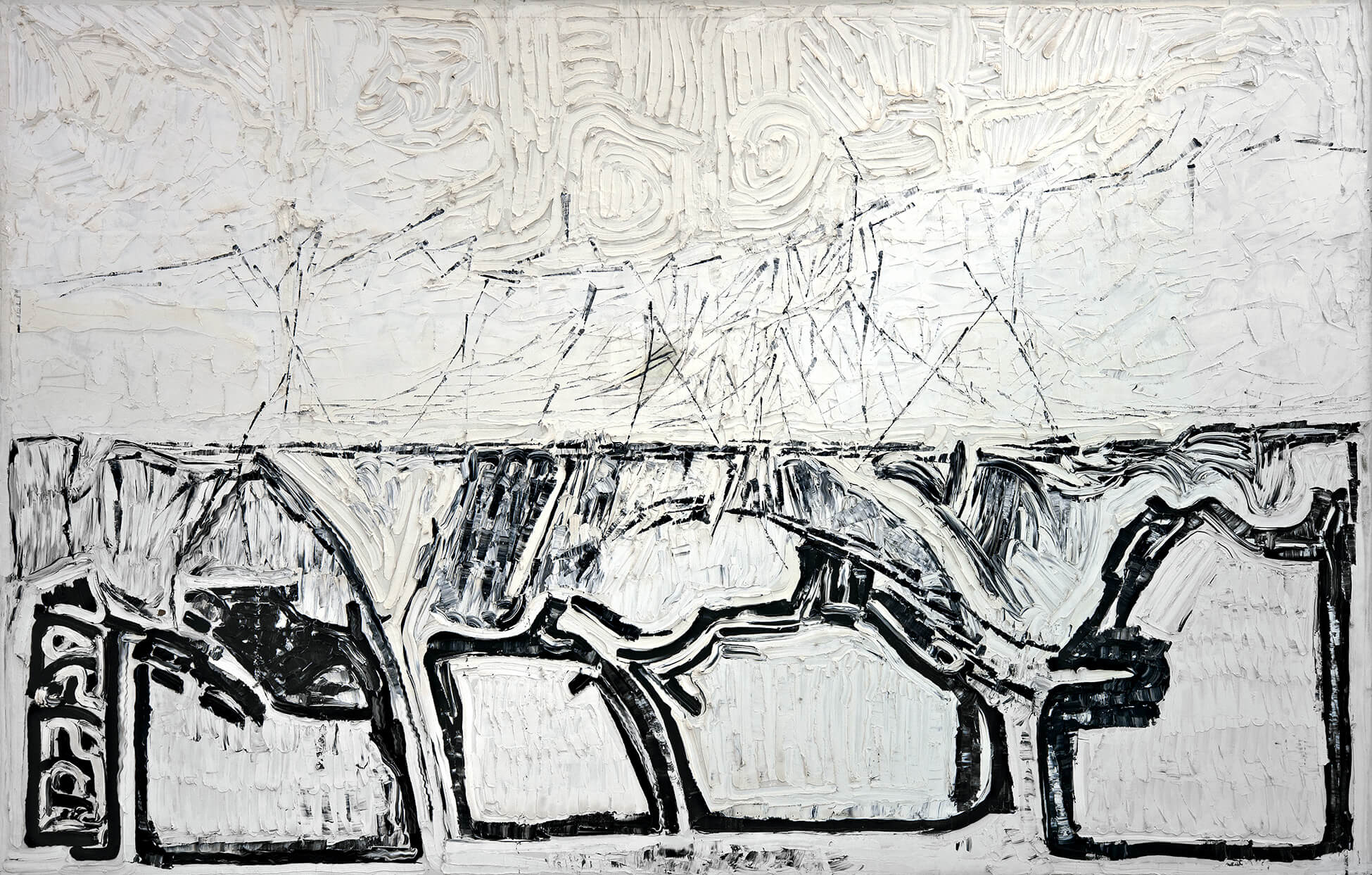 Iceberg No. 1 (Iceberg no1) is a large oil painting comprised of dense passages intended to represent a vast and natural expanse. Jean Paul Riopelle worked and reworked the paint until it appeared to embody only the dazzling white of a glacial environment. Thin black furrows and a few heavier black lines mark the limits of the huge floating ice blocks, which evoke nature's millennia-old formations. Yet this painting, one of many in a series of the same name, is not a landscape in the true sense of depicting a specific northern view. It is also not an example of pure abstraction. Rather it is something in-between and a point of destination or place of arrival.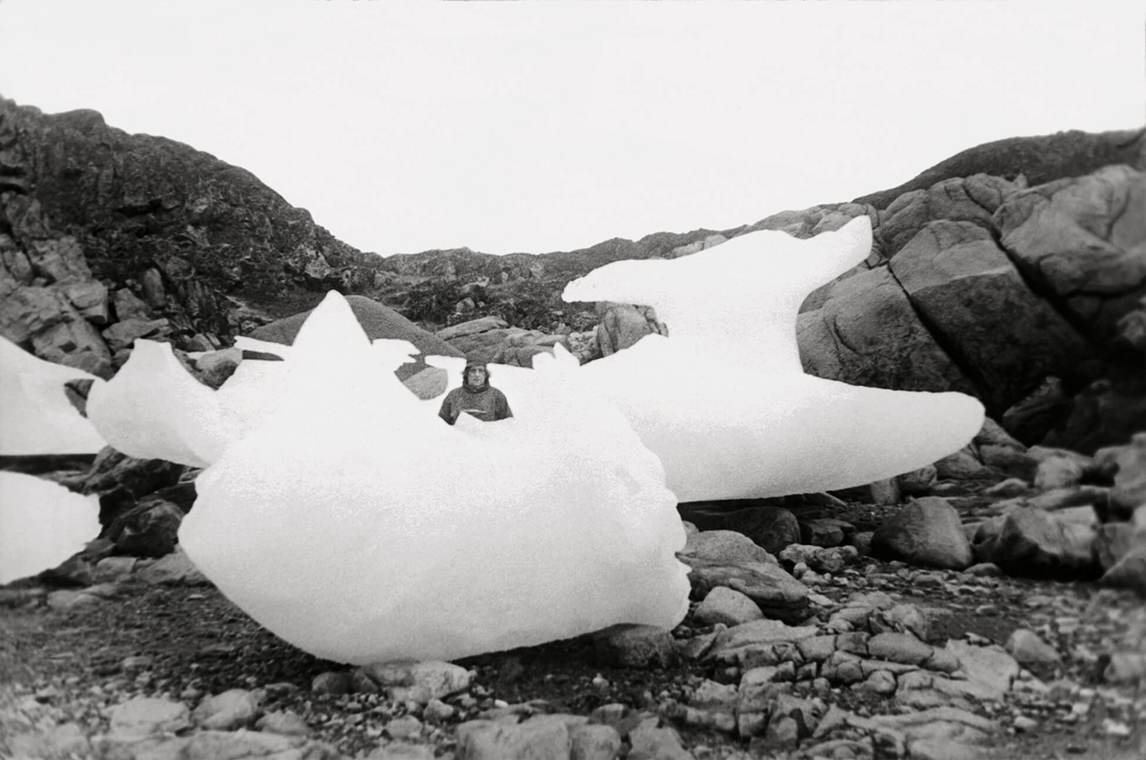 In the late 1970s, Riopelle, at this point in his life, long recognized as a virtuoso of colour, began producing large black-and-white paintings. Almost immediately the works were assumed to be abstract interpretations of the icebergs Riopelle had seen in the company of his friend Dr. Champlain Charest, who took him to the Far North on several occasions throughout the decade.
Charest and Riopelle had met during the former's trip to Paris in 1968. While visiting the artist's small studio, Charest came across a painting titled Sainte-Marguerite. "It captivated me," he noted. "I came from Sainte-Marguerite-du-Lac-Masson. I asked Riopelle if it was for sale." Riopelle did not answer, but in the evening after several drinks and a great conversation—"We didn't talk too much about painting, we talked about people, about our lives," remembered Charest—the painter offered to arm-wrestle Charest for the painting. Charest won, and, mortified, attempted to buy a second painting on credit the very next day. The resulting friendship between the two men developed from both sides of the Atlantic. Eventually, Charest encouraged Riopelle to build a studio on Lac Masson so he could extend his hunting and fishing trips, and, of course, paint.
The result of this new environment and the trips the two men would take is a kind hybrid work that embodies both abstraction and representation simultaneously. When critics could not understand this position, Riopelle elaborated:
I never thought my paintings were abstract. When my paintings were called abstract, I opened the dictionary and read: "coming from…" So I concluded: I am not abstract, because I am going toward it [nature]. My paintings can be considered abstract, but the approach is not abstract, on the contrary. My painting was also regarded as a form of Automatism. It is, by reference to the automatic writing of Surrealists. The way I paint has nothing to do with automatism.
One may be tempted to contest the painter's statement, which attests to his desire to separate himself from the automatism and Surrealism that he was firmly associated with in the 1950s. But the idea that his painting travels to nature rather than being derived from it is far-reaching and must be applied to his entire body of work. With Iceberg No. 1 if the result appears abstract the approach is not. Riopelle managed to synthesize the essence of his subject: the slow dance of the glacier's departure—their majestic silence and subtle life. For Riopelle, nothing in the physical universe is inanimate.