Untitled (Descent from the Cross) c. 1927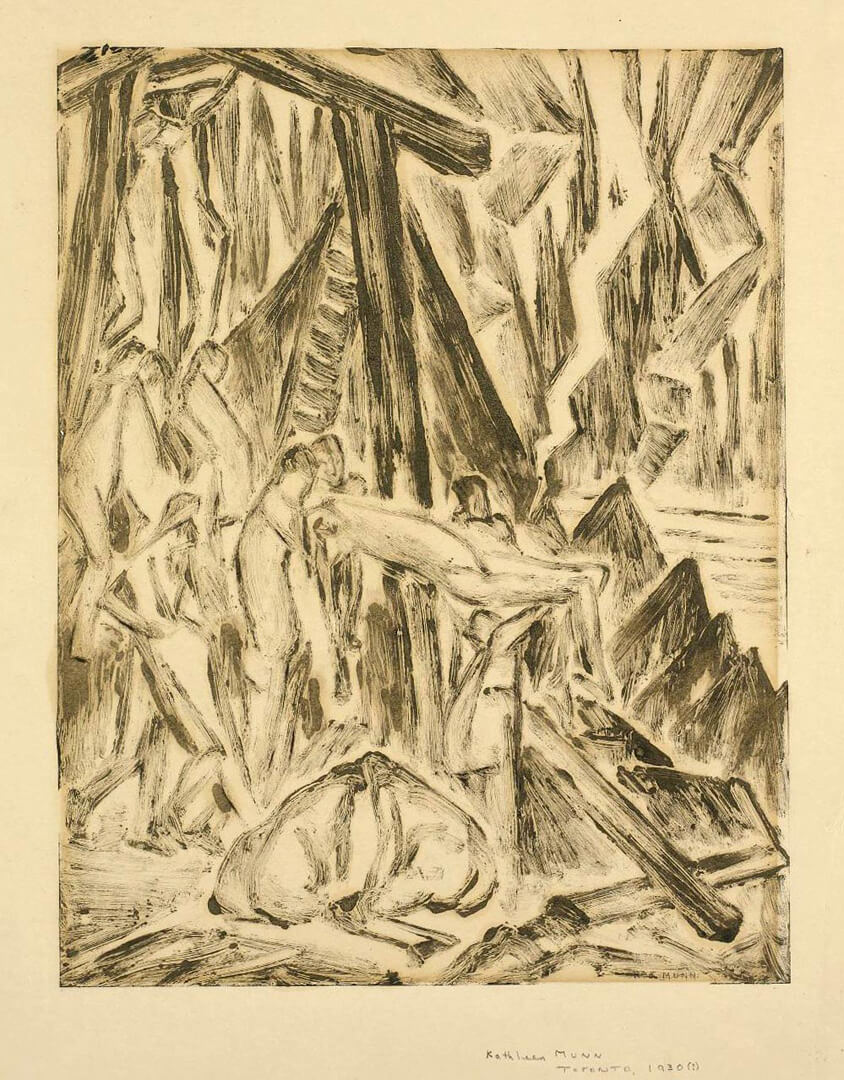 Munn's Untitled (Descent from the Cross), part of her Passion series, is closely related in style to her late 1920s paintings of crucifixions, including Untitled (Crucifixion), c. 1927–28. Clearly the Passion cycle as subject matter had already fully resonated with her by the mid-1920s. She began exploring it in a variety of media after taking printmaking classes at the Art Students League summer school.
In the Christian faith the Descent from the Cross, or Deposition of Christ, is part of Jesus Christ's fourteen Stations of the Cross—also known as the Passion cycle. Following Christ's death by crucifixion, the scene typically depicts the removal of his body from the cross by his family and disciples prior to burial. Here the Descent is depicted with expressionistic and loose ink strokes, the figures and landscape barely distinguishable in the dramatic composition. A jagged thunderbolt-like shape points to the central figure, identifying it as Christ's lifeless body. Prosaically, a ladder is depicted behind the cross, a detail that disappears in later compositions.
This monoprint was a gift from Munn to Harold and Ruth Tovell, important art collectors in Toronto, with whom she shared a strong commitment to avant-garde art as well as a deep interest in the history of art. The gift was recorded by the Tovells, and thus the print can be roughly dated; it is understood to be one of her earliest known explorations of these themes.