Untitled (Nude in Forest) c. 1923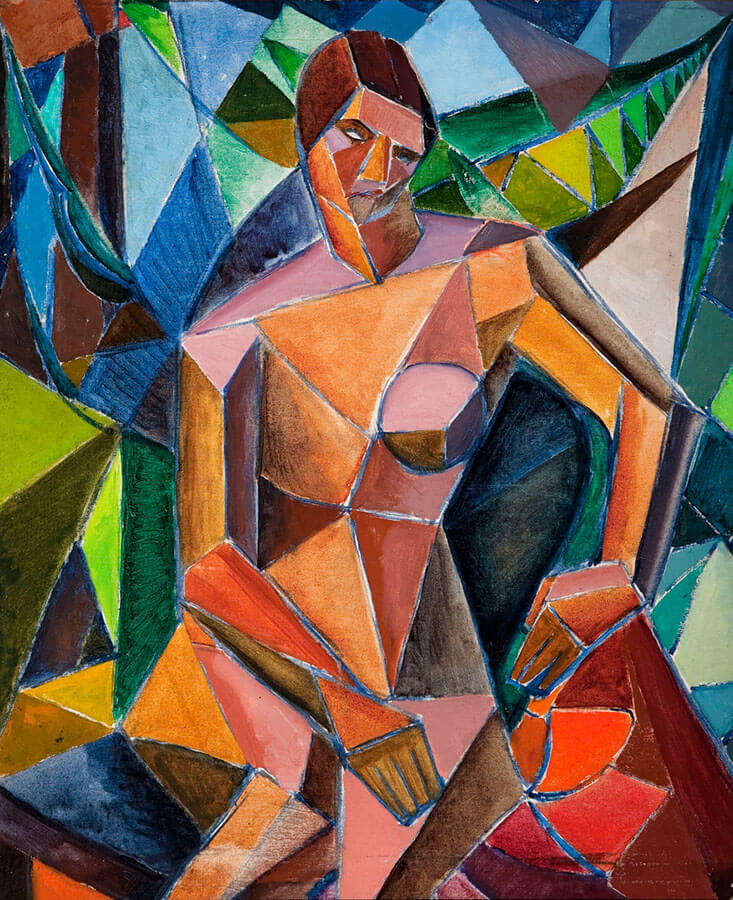 This compelling painting of a female nude reveals the underlying geometry of Munn's figurative compositions, based on a study of classical proportions. It is rooted in these principles, yet decidedly modern. The image attests to Munn's interest in formal concerns and to her skills as a colourist. Also, the manner in which she renders the subject's facial features and builds the blocks of the figure suggests that she was already influenced by the theory of dynamic symmetry, developed by Jay Hambidge (1867–1924).
Munn is remarkable for her commitment to the nude as an important subject in art, especially in light of the well-documented discomfort of Toronto audiences in the 1920s and 1930s with such paintings. In 1927 nudes by her American teacher Max Weber (1881–1961) were removed from the walls of the Art Gallery of Toronto (now Art Gallery of Ontario).
Stylistically related to The Dance, c. 1923, this painting has been dated to the mid-1920s. The "nude in forest" reference was added in the 1990s as an offhand description of the painting.