Untitled (Study of Cows) c. 1910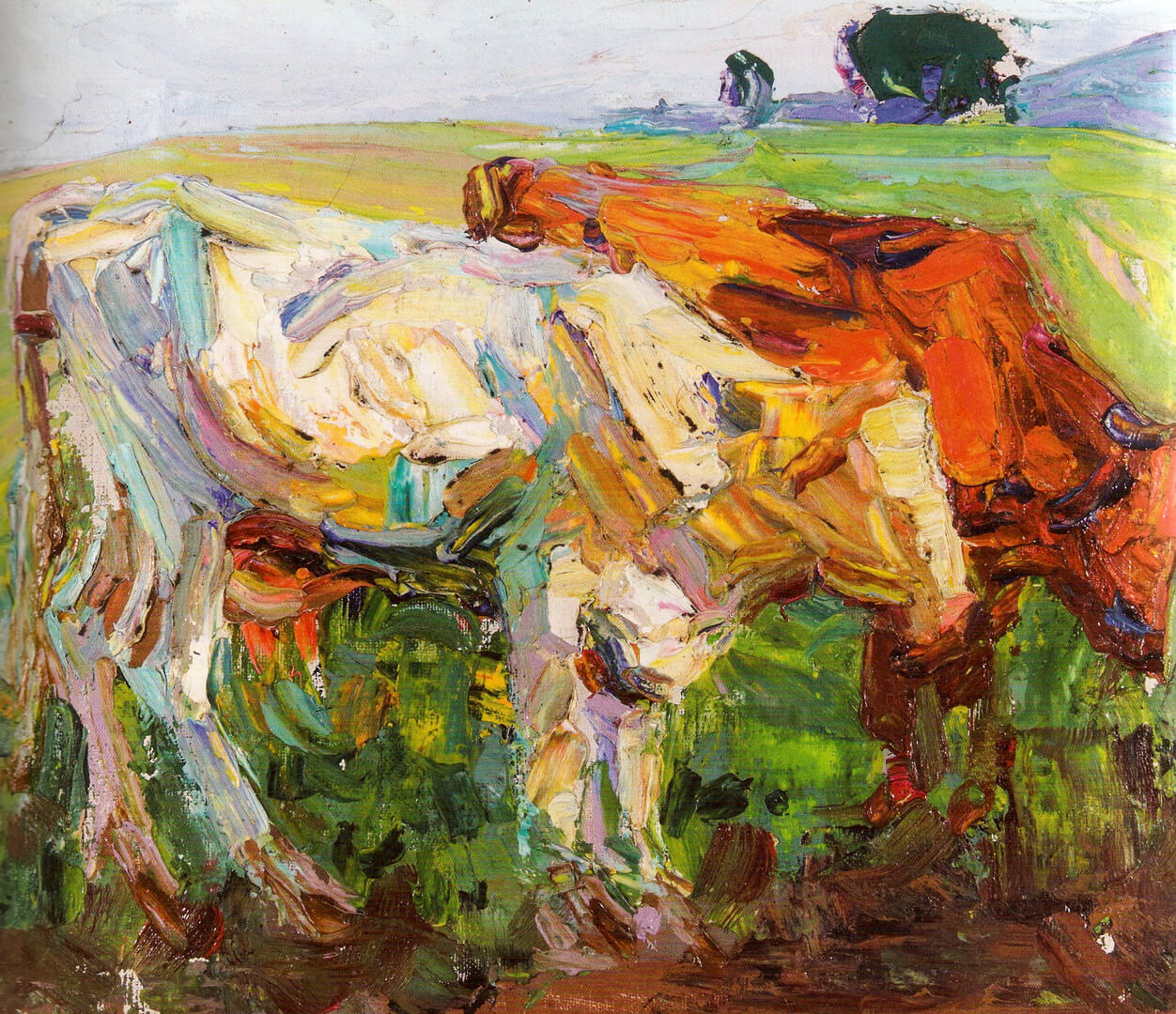 Kathleen Munn's first truly modern paintings are, extraordinarily, of cows, chickens, and pigs. Such pastoral subject matter was popular in Europe and North America in the nineteenth century and well into the twentieth. Munn's early colourful impressionistic studies were likely executed in 1909 during and following her visit to her sister's Manitoba farm, which she also photographed for reference.
This painting and similar ones in which Munn depicted farm animals with bold, thick brushwork already exhibit a vibrant use of colour and were likely executed as precursors to her 1915–16 large canvases of farm animals, such as Untitled (Cows on a Hillside), c. 1916.