Untitled (Two Nudes in a Landscape) c. 1928–30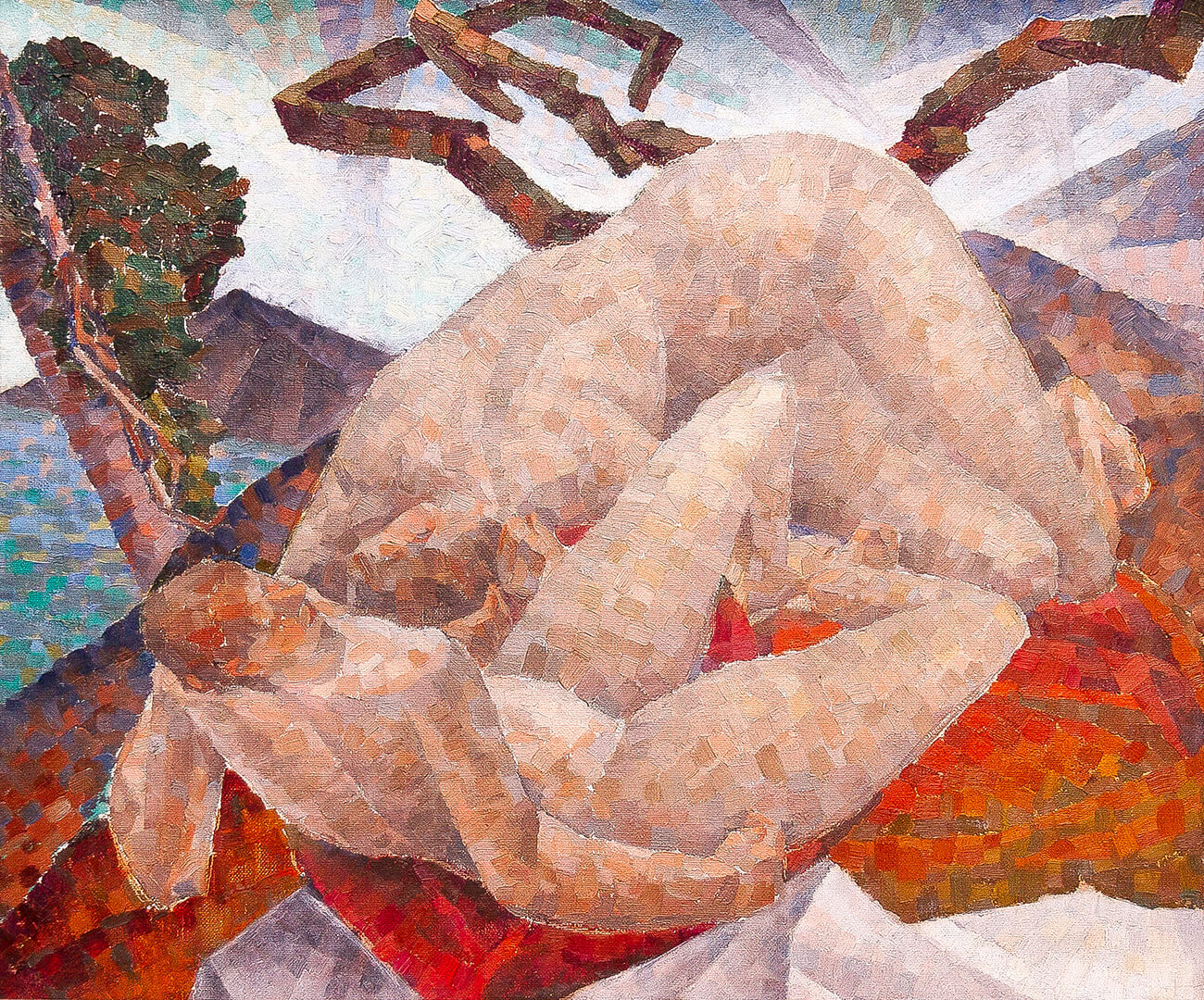 Here Munn is interested in a group of figures interacting in space, as in Untitled (Four Figures in the Woods), c. 1928–30.
Kathleen Munn's paintings from the late 1920s onward are permutations of her central pictorial concern to resolve the depiction of the figure in the landscape. Here she uses the classical subject of "the bathers" to explore how figures integrate with the natural landscape features. Stylistically, this work builds upon her use of colour and paint application that she began with Untitled (Cows on a Hillside), c. 1916.