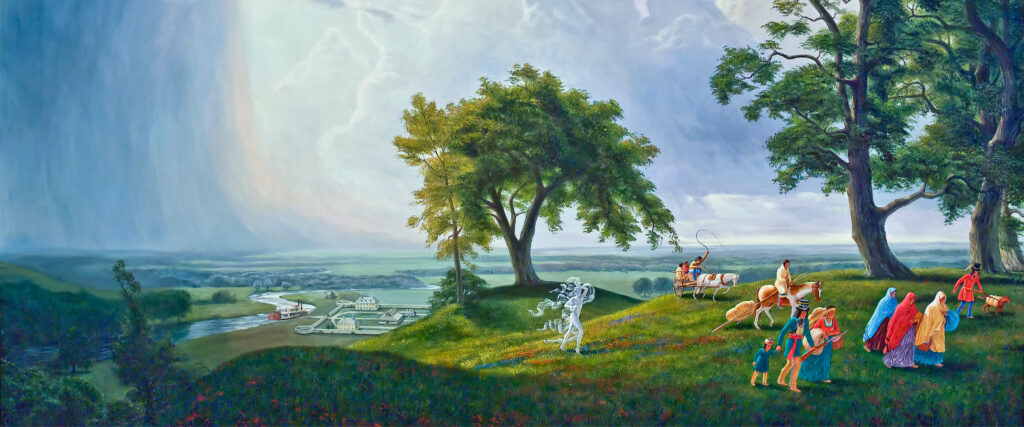 Copyright & Credits
Acknowledgements
From the Author
It has been an honour and pleasure to write this book on the life and art of Kent Monkman. My deepest gratitude is expressed to Sara Angel for providing this opportunity and huge thank you to Jocelyn Anderson for her guidance and editorial leadership. I am also grateful to Rachel Giese for her editorial eye. To the entire team at ACI, thank you for making this book the accomplishment that it is. On a final note, my warmest gratitude goes to Kent Monkman for his openness and generosity of time. I would also like to express appreciation to Kent's studio team who were outstanding in their assistance.
From the ACI
The Art Canada Institute gratefully acknowledges the generosity of the Title Sponsor of this book, who has chosen to remain Anonymous.
We thank the Founding Sponsor of the Art Canada Institute: BMO Financial Group.
The ACI also thanks the other Title Sponsors of the 2021–2022 Canadian Online Art Book Project: Marilyn and Charles Baillie; Alexandra Bennett in memory of Jalynn Bennett; Kiki and Ian Delaney; Blake C. Goldring, CM, MSM, CD.; Lawson Hunter; the Honourable Margaret Norrie McCain; The Stonecroft Foundation for the Arts; and Trinity Development Foundation.
We thank the 2021–2022 Season Sponsors of the Art Canada Institute: the Connor, Clark & Lunn Foundation; The Scott Griffin Foundation; The McLean Foundation; and The Jack Weinbaum Family Foundation.
We are grateful to the Art Canada Institute Leaders: Anonymous; Anonymous; Alexandra Baillie; John and Katia Bianchini; Christopher Bredt and Jamie Cameron; Linda and Steven Diener; Roger and Kevin Garland; Joan and Martin Goldfarb; Tim and Darka Griffin; Lawson Hunter; Richard and Donna Ivey; The Michael and Sonja Koerner Charitable Foundation; Alan and Patricia Koval Foundation; McCarthy Tétrault LLP; Bill Morneau and Nancy McCain Foundation at Toronto Foundation; Partners in Art; Sandra and Jim Pitblado; Tim and Frances Price; Gerald Sheff and Shanitha Kachan Charitable Foundation; The Donald R. Sobey Foundation; The Stonecroft Foundation for the Arts; TD Bank Group; Fred Waks; Bruce V. Walter and Erica Walter; Eberhard and Jane Zeidler; and Sara and Michael Angel.
Appreciation goes as well to our Patrons: Anonymous; Diana Billes; Eric and Jodi Block; Malcolm Burrows and Barbara Dick; Debra and Barry Campbell; Anne-Marie Canning; Cowley Abbott; Lilly Fenig; Jane and Michael Freund; Leslie S. Gales and Keith Ray; The Lindy Green Family Charitable Foundation; Reesa Greenberg; Jane Huh; Elaine Kierans and Shawn McReynolds; Trina McQueen; Gilles and Julia Ouellette; Judith and Wilson Rodger; Fred and Beverly Schaeffer; Michael Simmonds and Steven M. Wilson; Andrew Stewart and Kathy Mills; Carol Weinbaum; and Robin and David Young.
Gratitude goes as well to our Founding Patrons, who supported the Art Canada Institute in its first year: Jalynn Bennett, The Butterfield Family Foundation, David and Vivian Campbell, Albert E. Cummings, The Fleck Family, Roger and Kevin Garland, Glorious and Free Foundation, Gluskin Sheff + Associates, The Scott Griffin Foundation, Gershon Iskowitz Foundation, The Michael and Sonja Koerner Charitable Foundation, Michelle Koerner and Kevin Doyle, Phil Lind and Ellen Roland, Sarah and Tom Milroy, Partners in Art, Sandra L. Simpson, Stephen Smart, Nalini and Tim Stewart, and Robin and David Young.
The ACI particularly wishes to thank Kent Monkman and the team at Kent Monkman Studio, especially Adrien Hall, Sadie MacDonald, and Brad Tinmouth.
The ACI also thanks the following for their support and assistance: AHHA Represents (Andrea Hutchins); AKG Images (Jennifer Carding); Albright-Knox Art Gallery; the American Museum of Natural History (Matthew Heenan); Amon Carter Museum of American Art (Selena Capraro); Art Gallery of Hamilton (Christine Braun); Art Gallery of Nova Scotia (Shannon Parker); Art Gallery of Ontario (Alexandra Cousins); Art Institute of Chicago; Art Museum at the University of Toronto (Barbara Fischer, Melody Lu); Bridgeman Images; Canadian Museum of History (Anneh Fletcher, Shannon Mooney); Claridge Collection (David Butler); Collection of the National Bank of Canada (Jo-Ann Kane); Denver Art Museum (Meghan Shaw); Estate of James Luna; Estate of Lawren Harris (Stew Sheppard); Fondation Antoine de Galbert (Elise Dubuis); Fyfe Shader (Christina Bucci); Gardiner Museum (Christina MacDonald); Garth Greenan Gallery (Julian Corbett, Rachel Garbade); Gilcrease Museum (Garrett W. Gibson); Glenbow Museum (Daryl Betenia); Heffel Fine Art Auction House (Melina Rymberg); House of Commons (Johanna K. Mizgala, Rheian Shannon); Indigenous Art Centre (Danielle Shrestha, Kevin Sakolinsky); The Kalaman Group (Megan Kalaman); Layton Art Collection, Inc.; Leonard & Bina Ellen Art Gallery at Concordia University (Julia Eilers Smith, Yasmine Tremblay); Library and Archives Canada; Library of Congress; Manitoba Museum (Nancy Anderson); McCord Museum (Anne-Frédérique Beaulieu); The Metropolitan Museum of Art; Milwaukee Art Museum (Rebekah Morin); Montreal Museum of Fine Arts (Linda-Anne D'Anjou, Marie-Claude Saia); Museum London (Janette Cousins Ewan, Krista Hamlin); National Film Board of Canada (Barry Ahmad, Alexandra Hubert, Michael Shu); National Gallery of Art, Washington, D.C.; National Gallery of Canada (Raven Amiro); Northwestern University Library (Erin Gilchrist); Philadelphia Museum of Art (Jonathan Hoppe); Reuters (Aaron Dorvinen); Royal Collection Trust (Karen Lawson); Royal Ontario Museum (Laura Fox); Smithsonian American Art Museum; Smithsonian National Museum of the American Indian (Katherine Fogden, Nathan Sowry); Sobey Art Foundation (Bernard Doucet); Stephen Bulger Gallery; Tia Collection (Laura Finlay Smith); Waddington's Auctioneers and Appraisers (Kendra Popelas); Winnipeg Art Gallery (Nicole Fletcher, Olenka Skrypnyk); Winnipeg Free Press (Nadya Pankiw); and Daniel L. Bain, Bruce Bailey, Martin Demers, Paul Desmarais III, MaryLou Driedger, Samuel Engelking, Aaron Glass, Jany and David Godard, Toni Hafkenscheid, Raja Hanna and Marylène Debay, Michel Hardy-Vallée, Joseph Hartman, Shaney Komulainen, John Latour and Pierre-François Ouellette, Shelley Niro, Irfhan Rawji, Marie-Claude Rochon and Paolo Notarnicola, Bryan Scott, Rob and Monique Sobey, Paula Wilson, and Aaron Wynia.
The ACI recognizes the additional private collectors who have given permission for their works to be published in this edition.
---
IMAGE SOURCES
Every effort has been made to secure permissions for all copyrighted material. The Art Canada Institute will gladly correct any errors or omissions.
---
Credit for Cover Image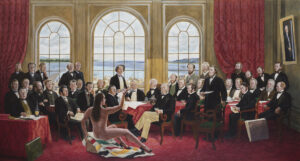 ---
Credits for Banner Images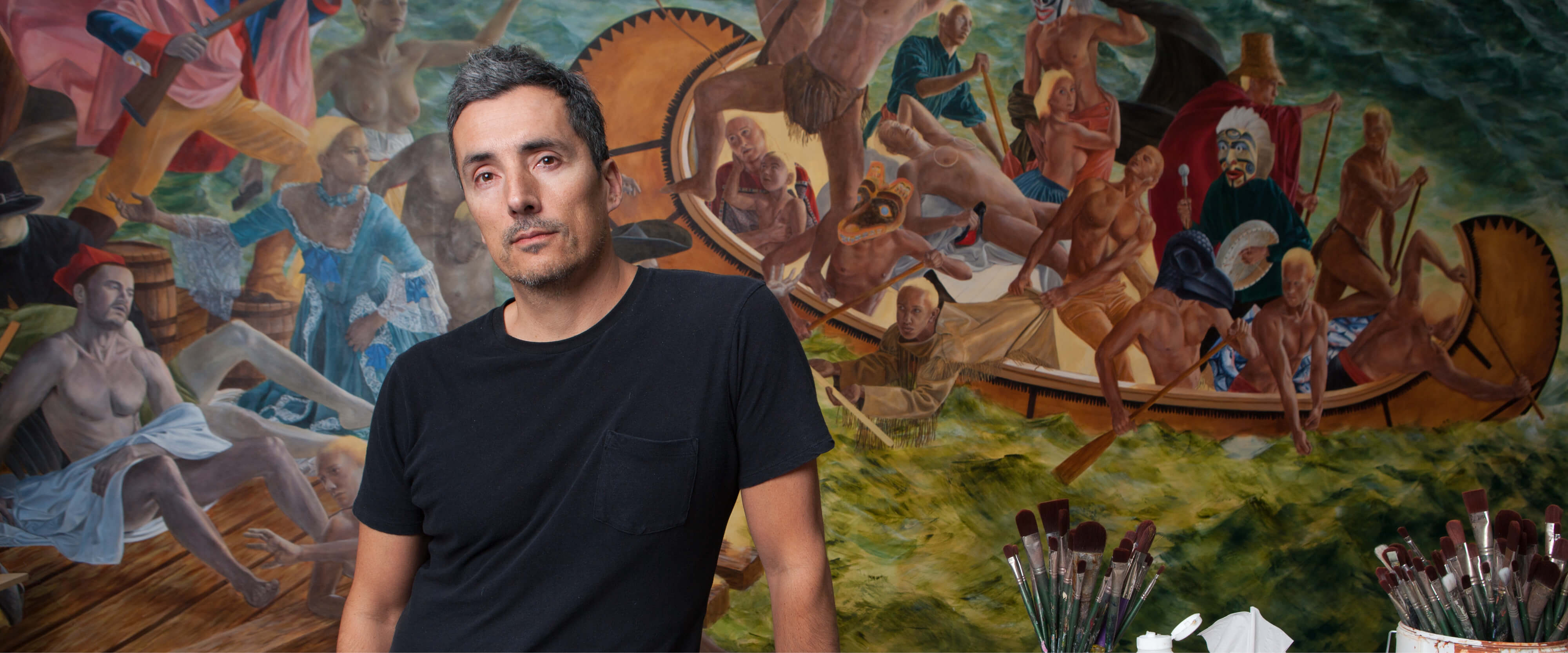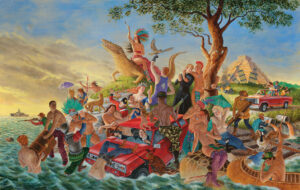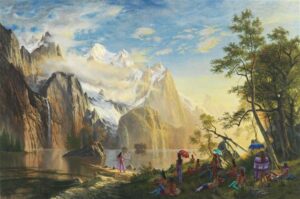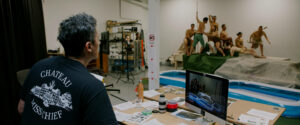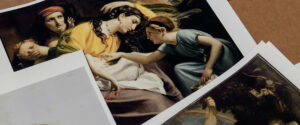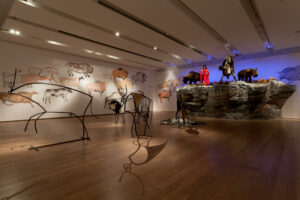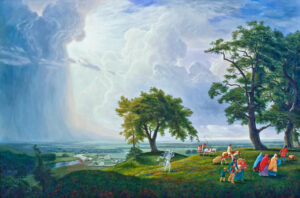 ---
Credits for Works by Kent Monkman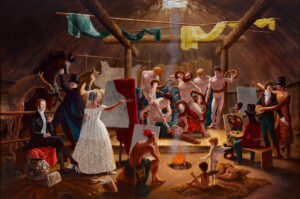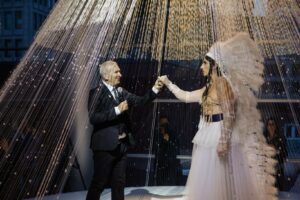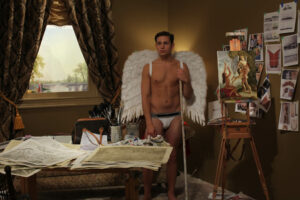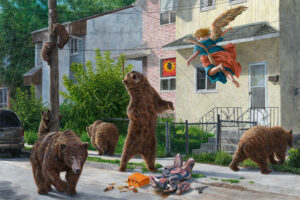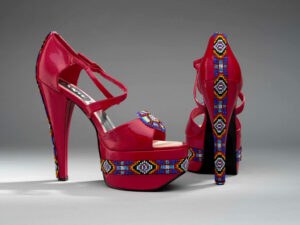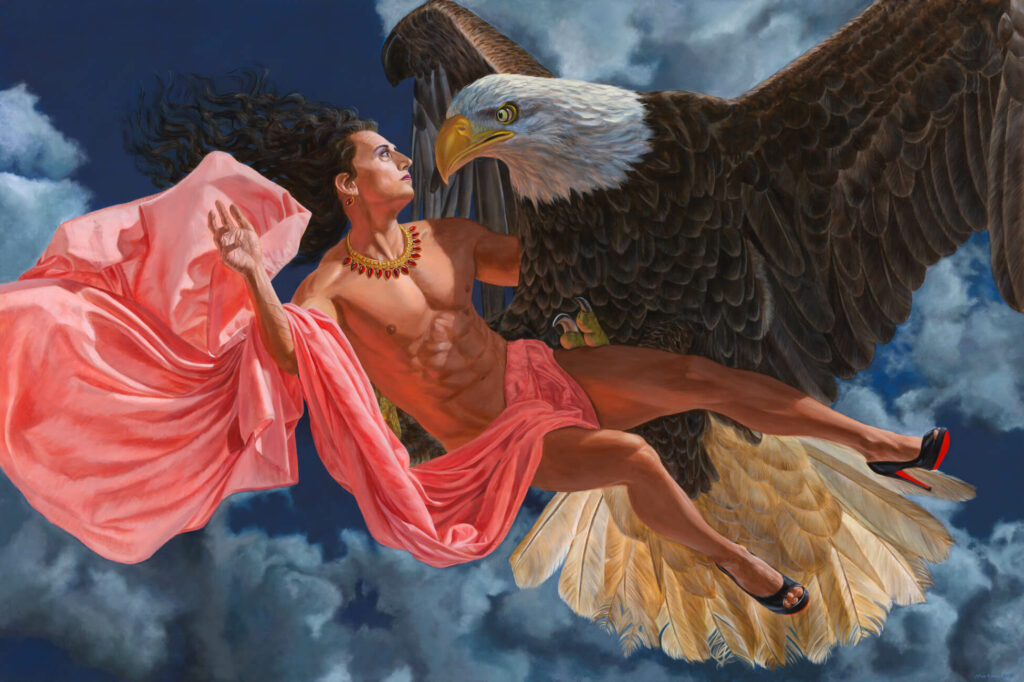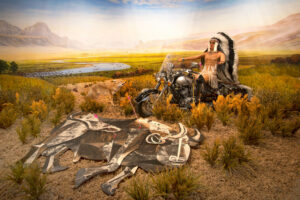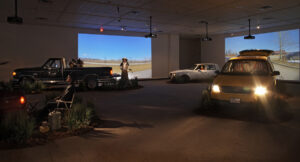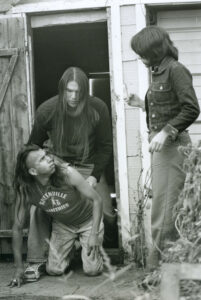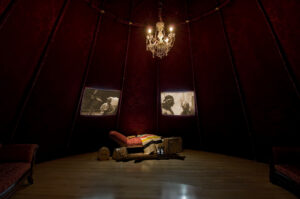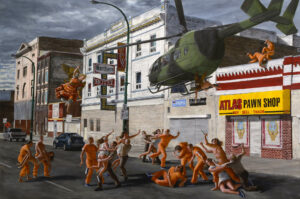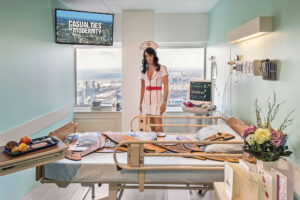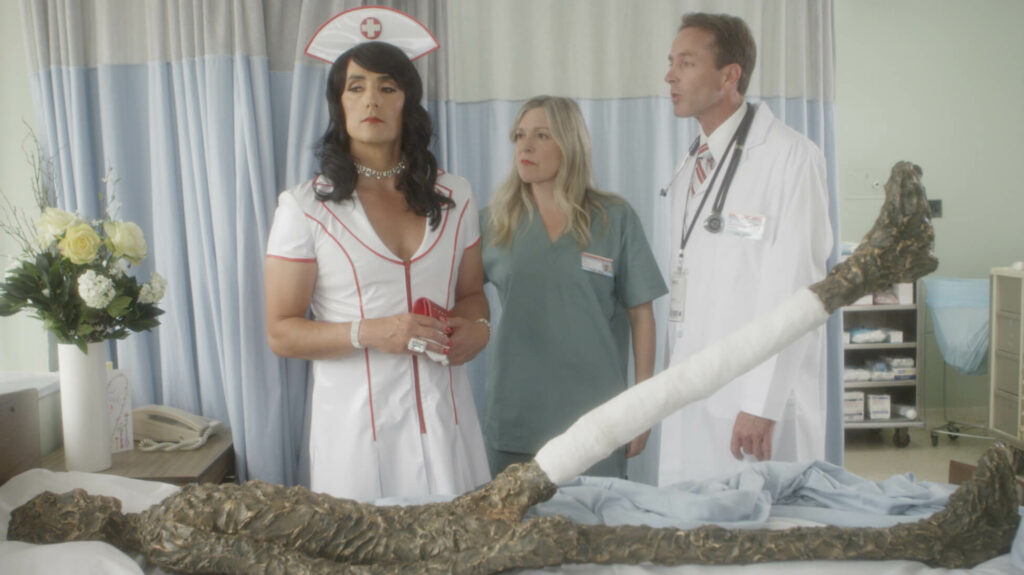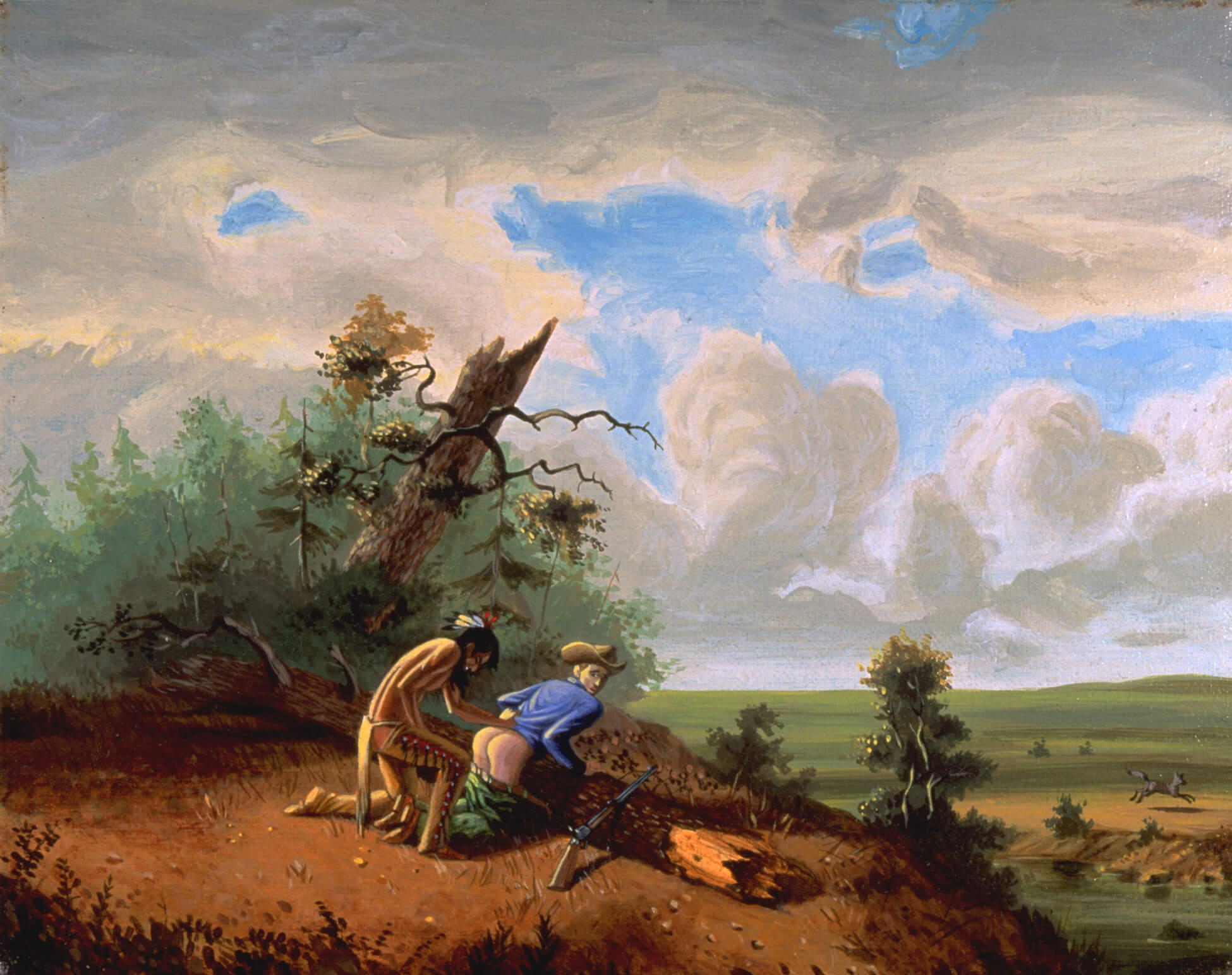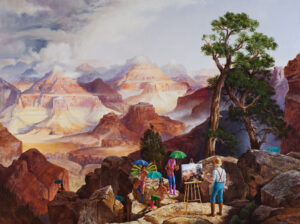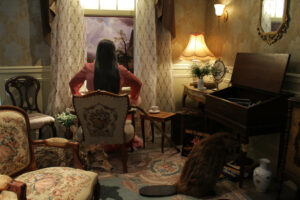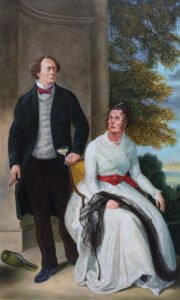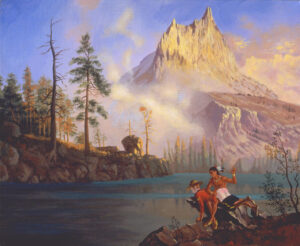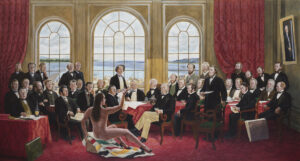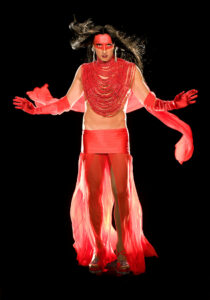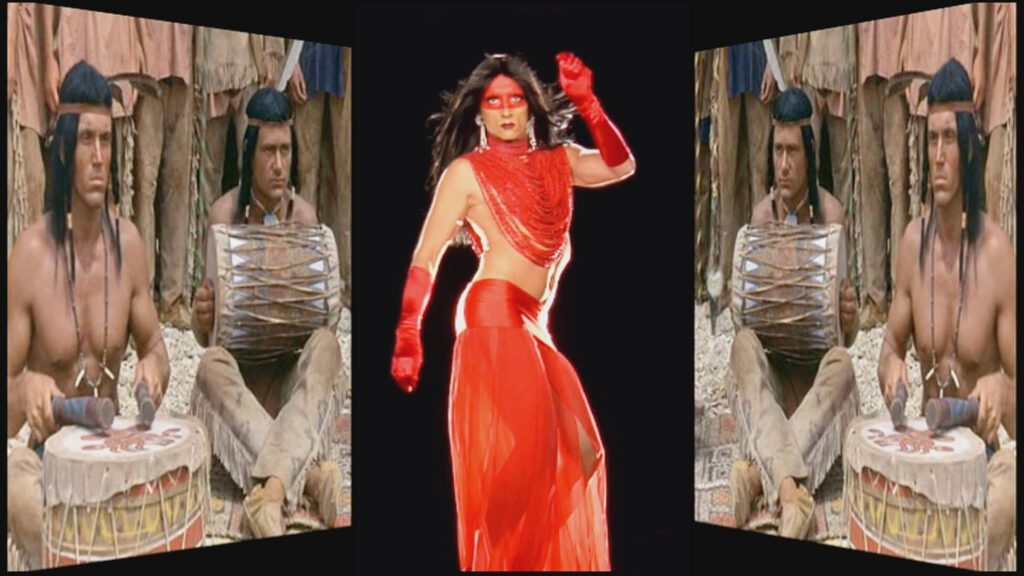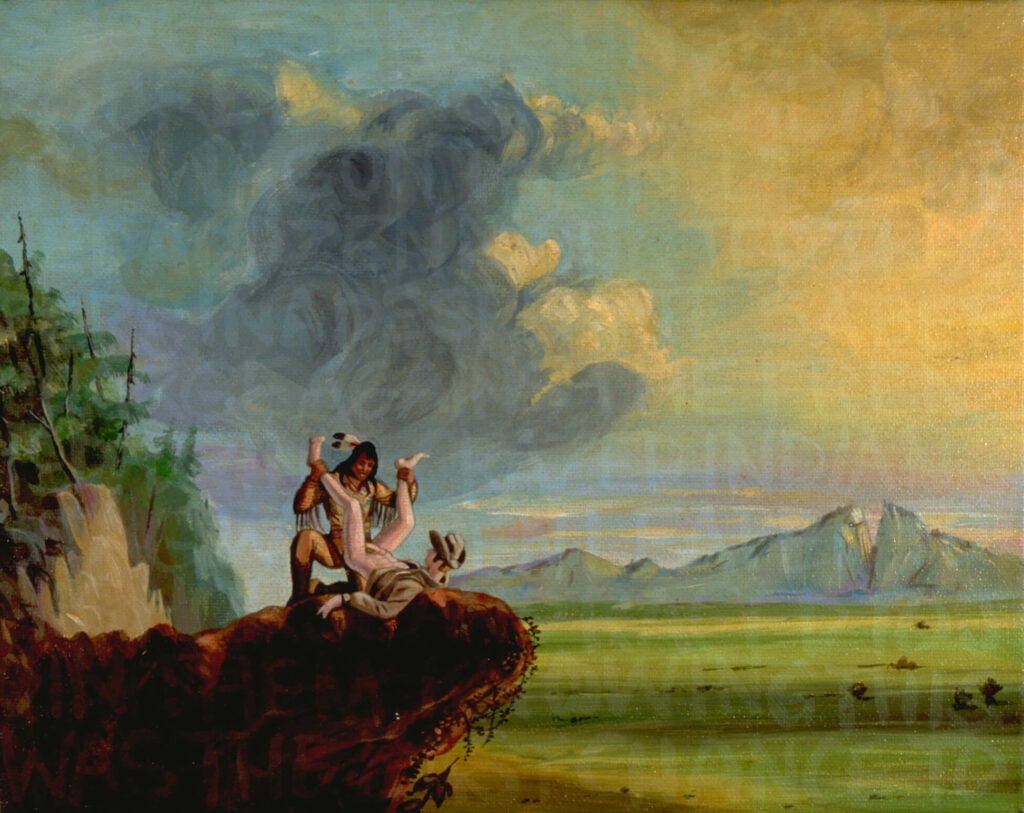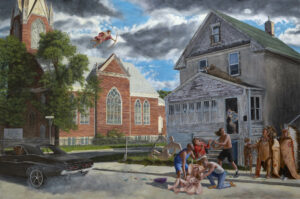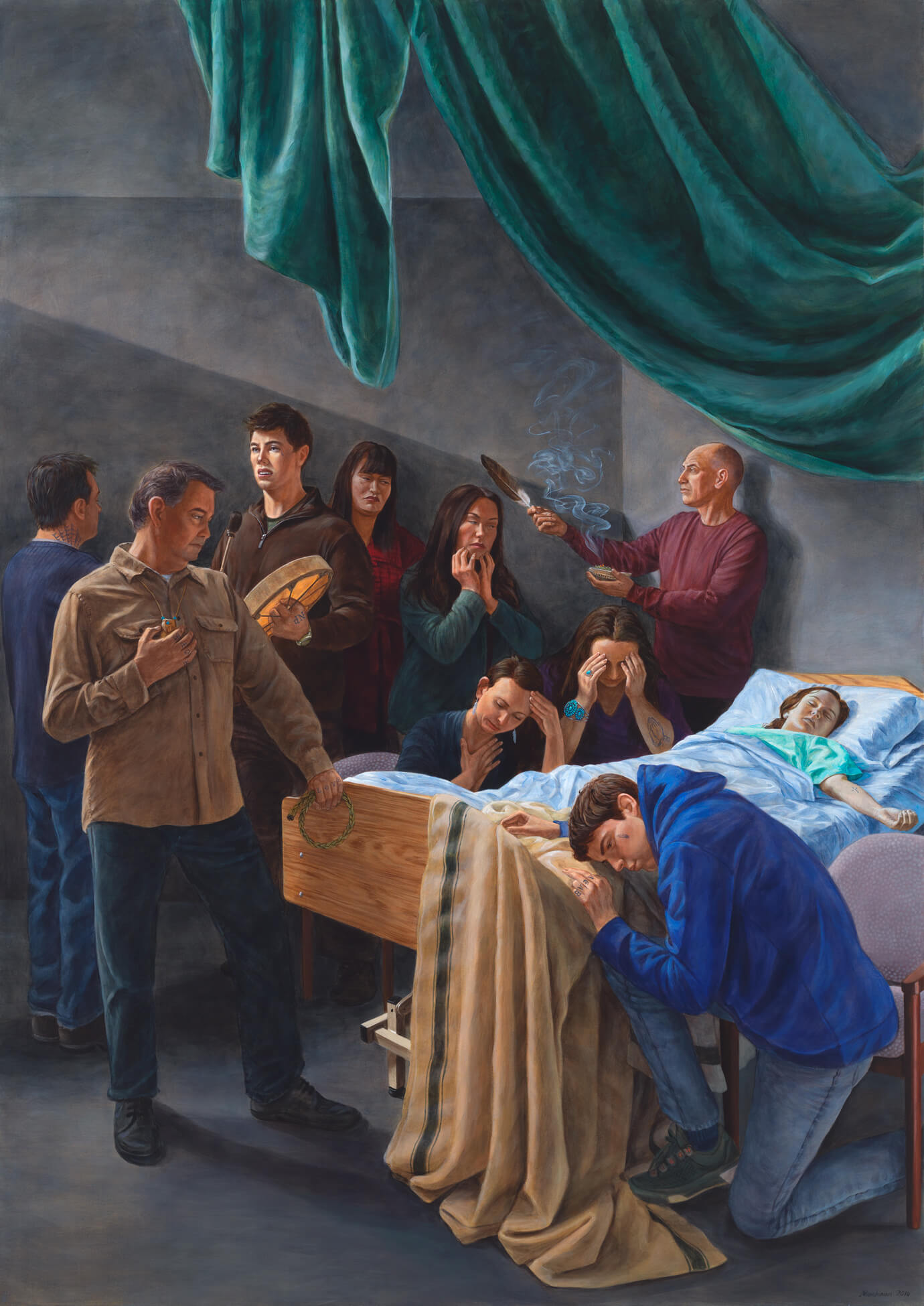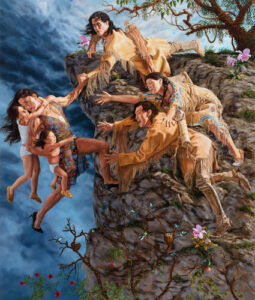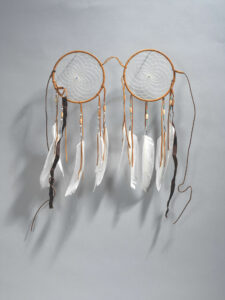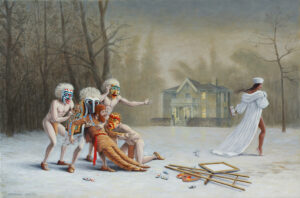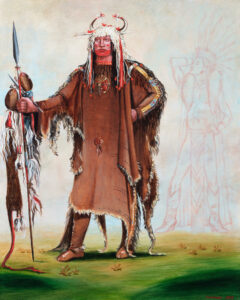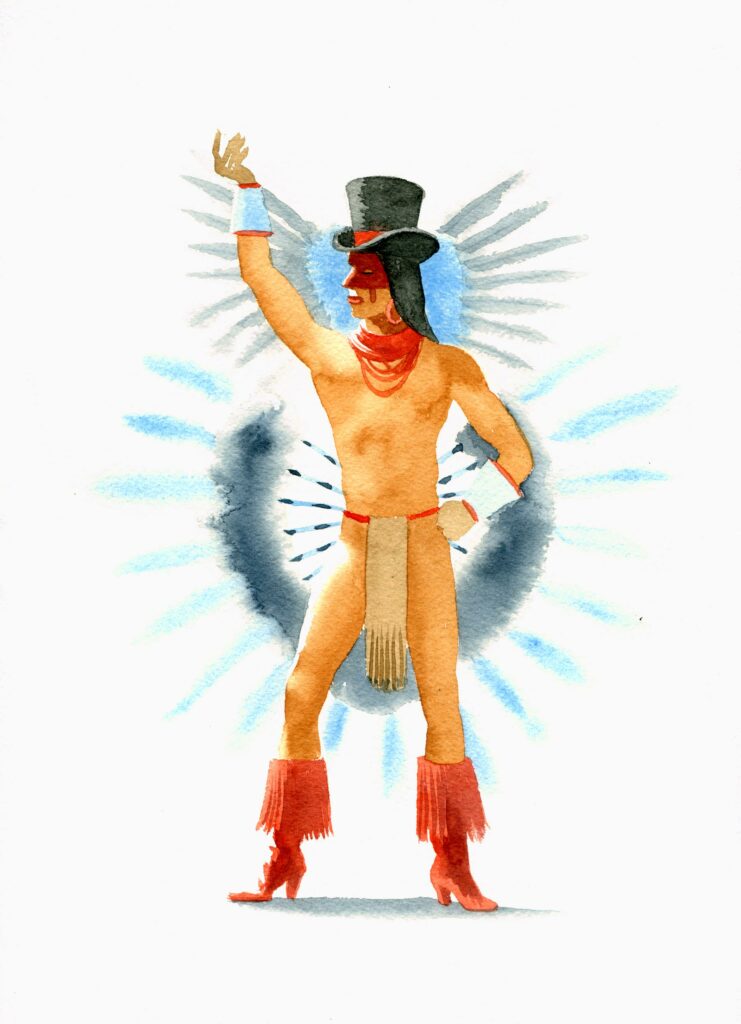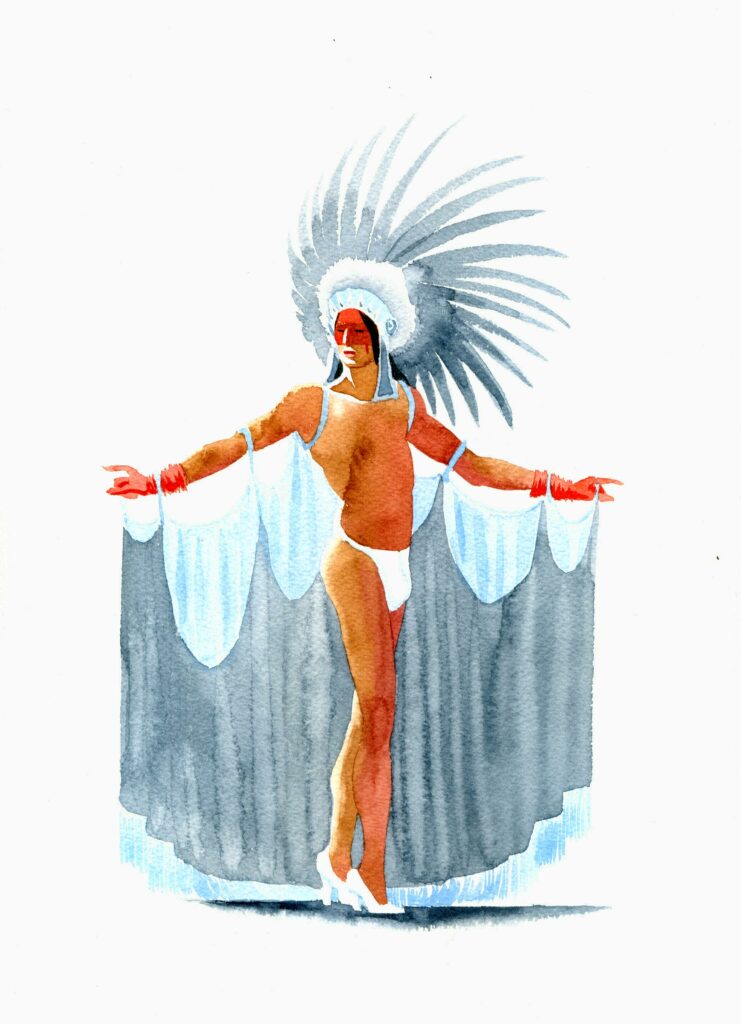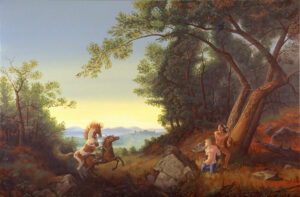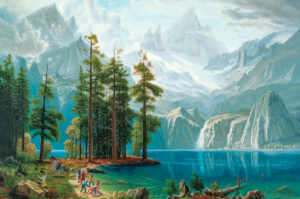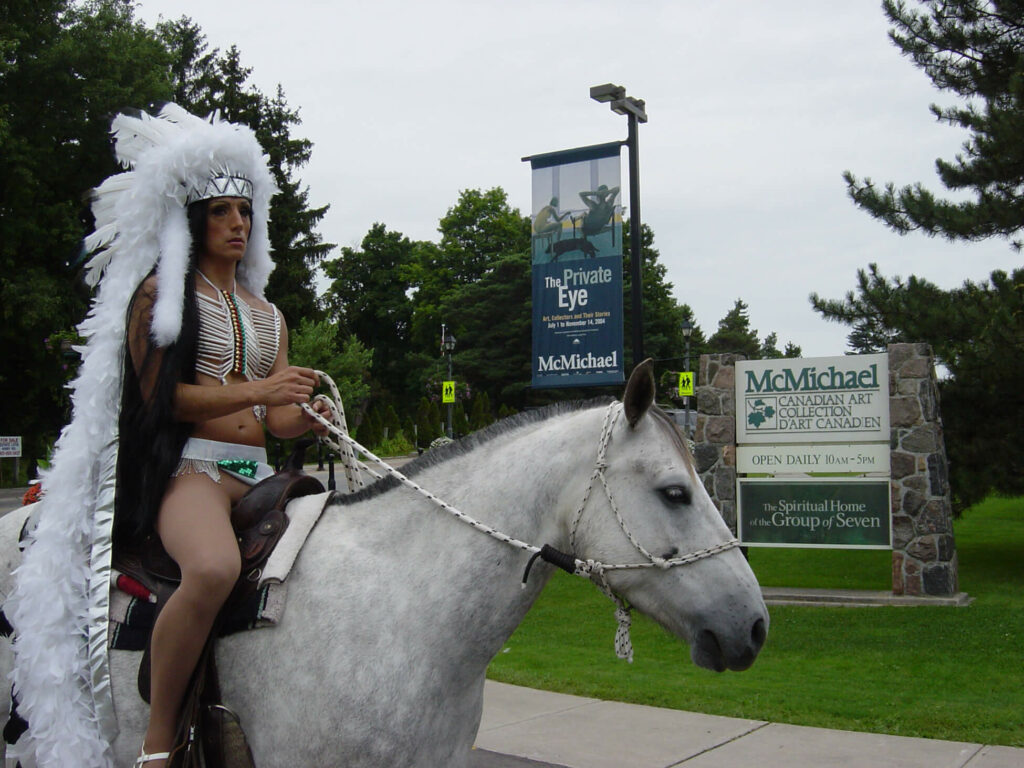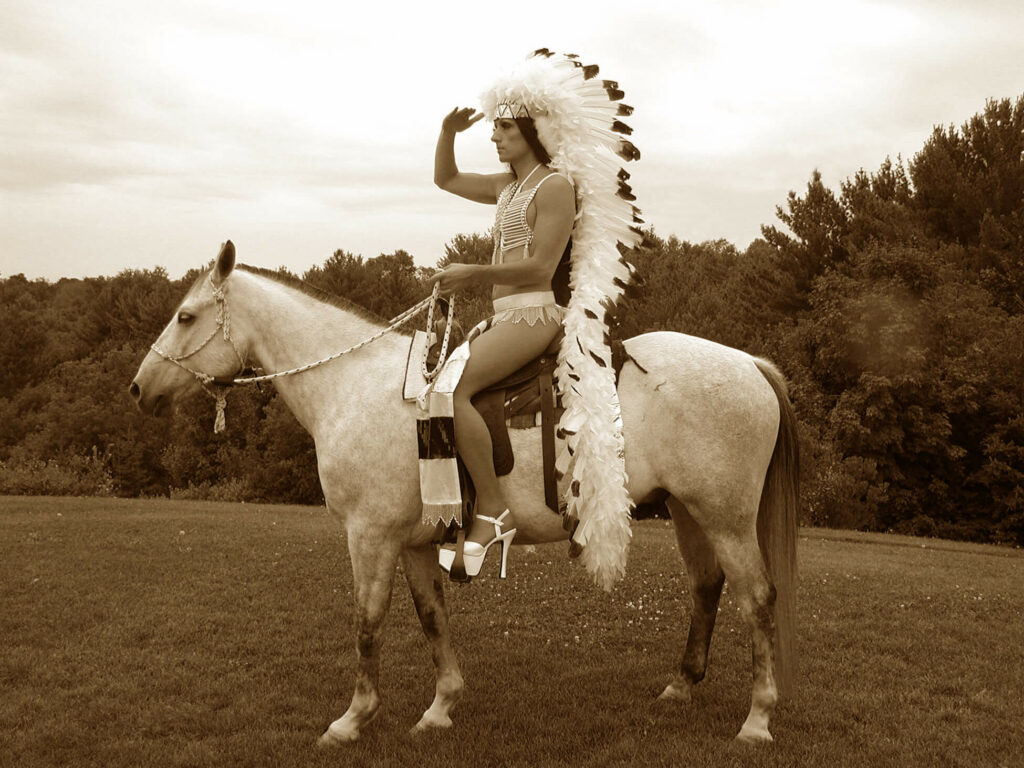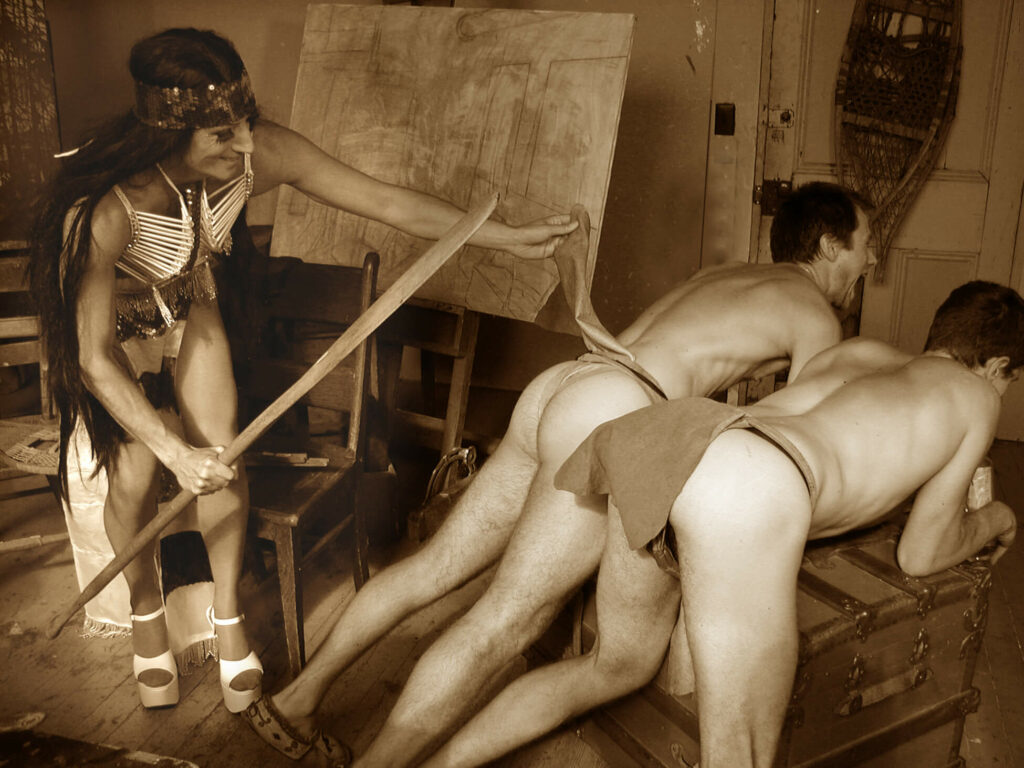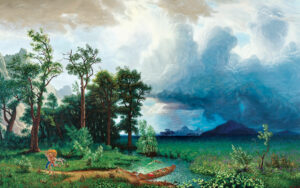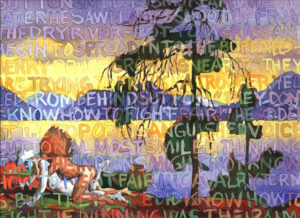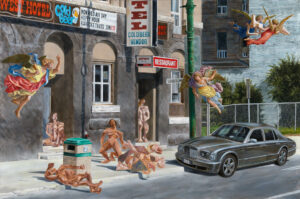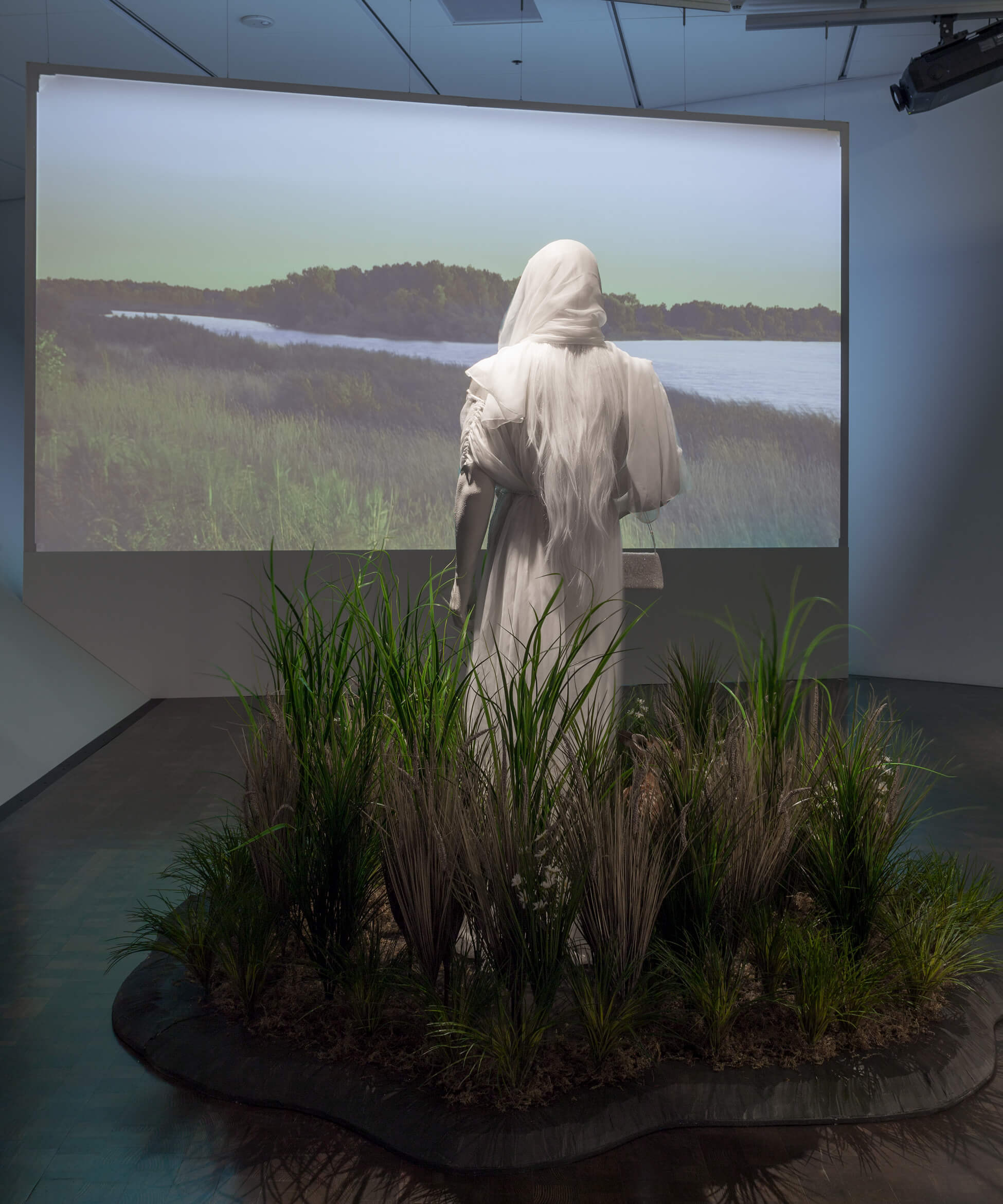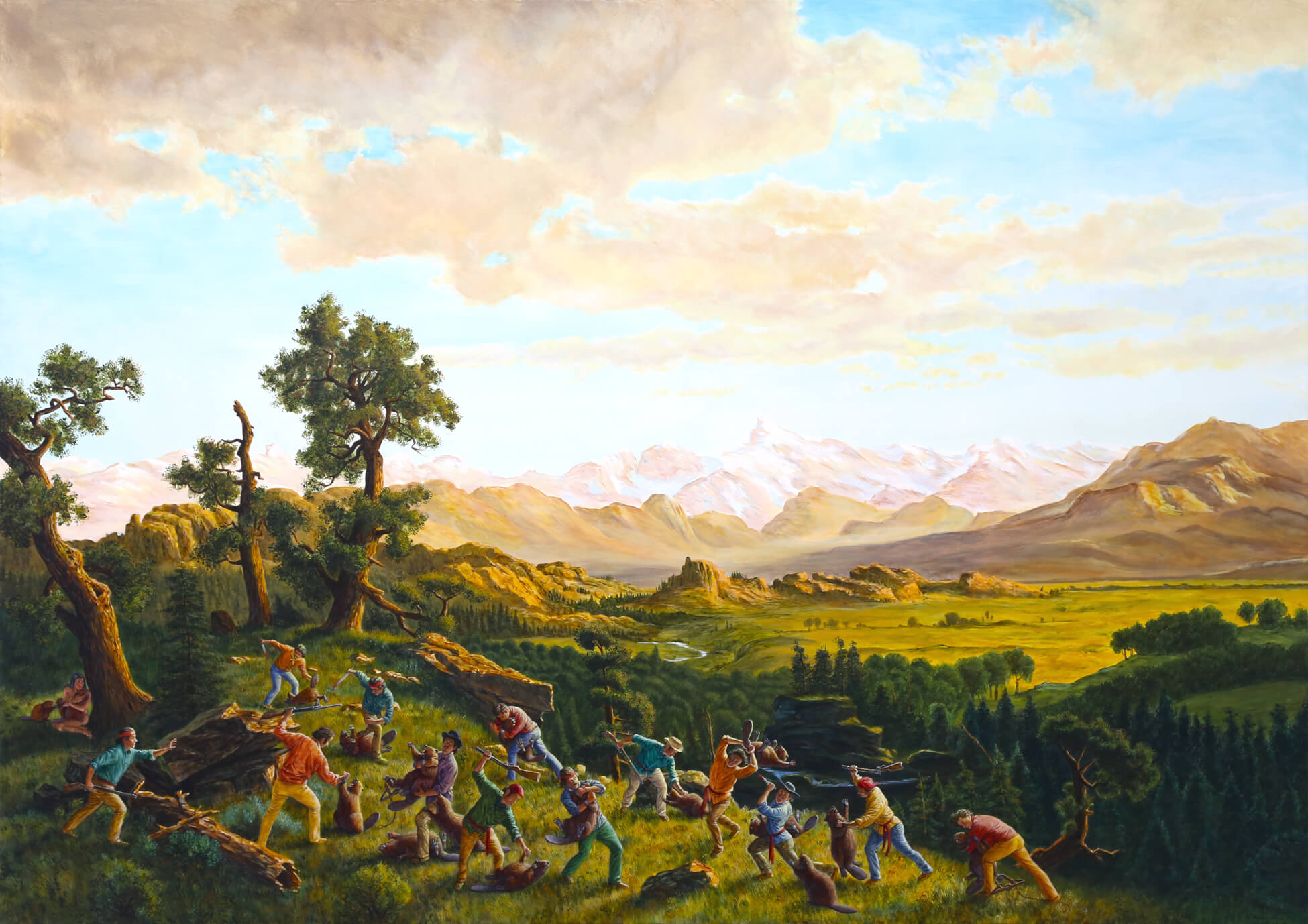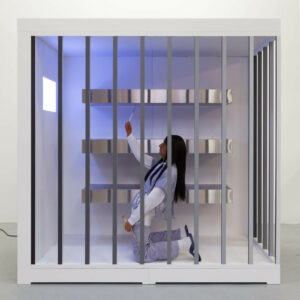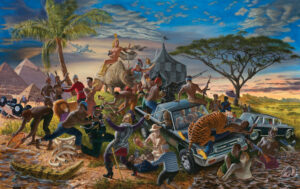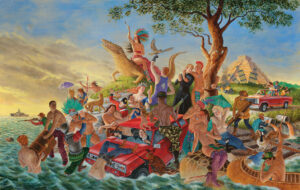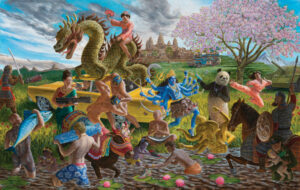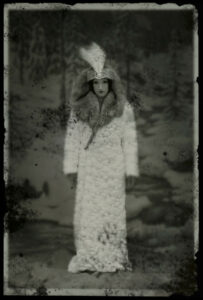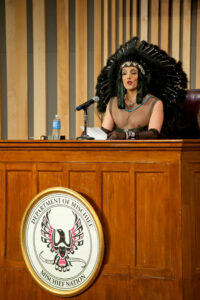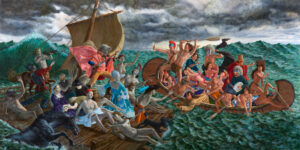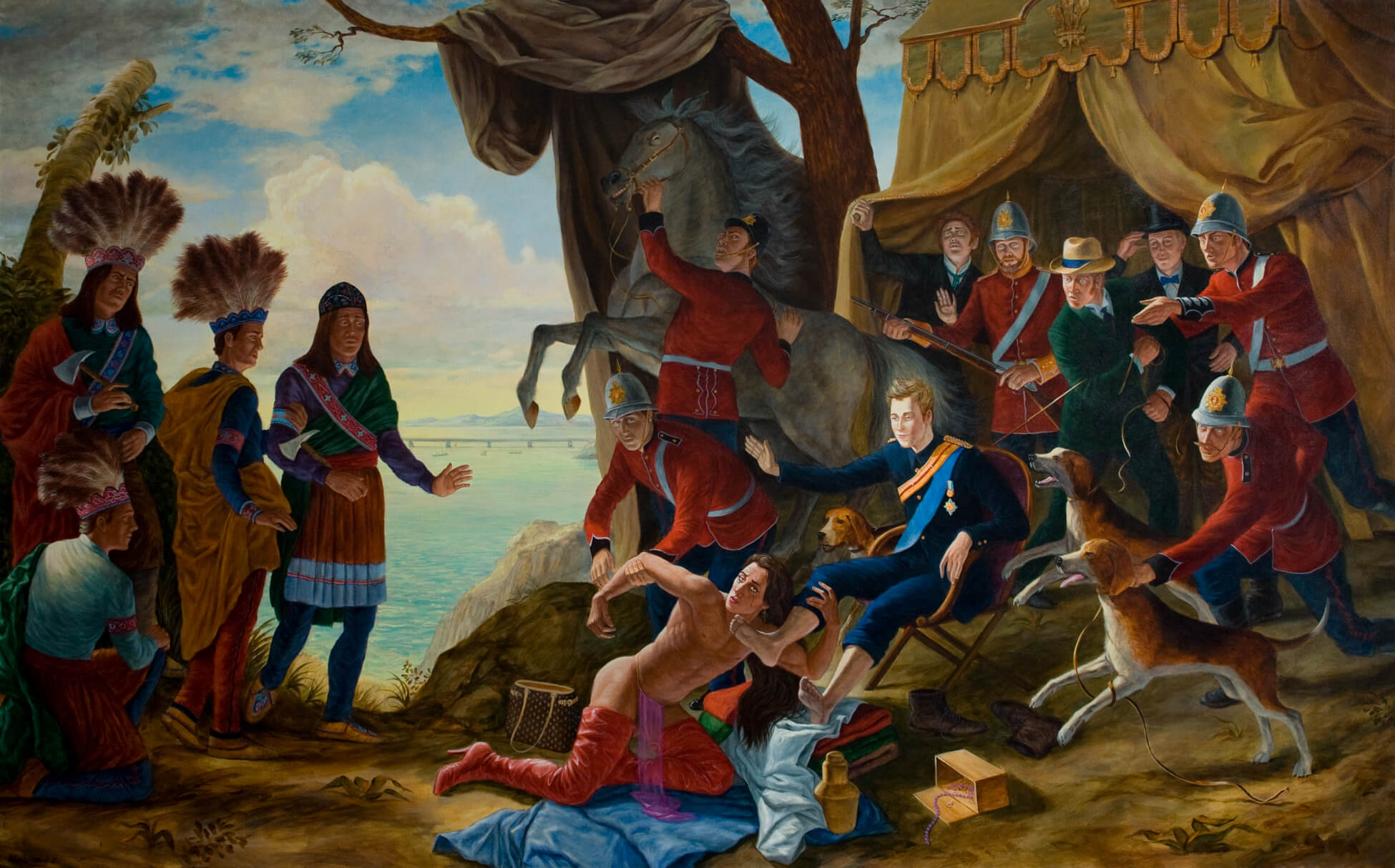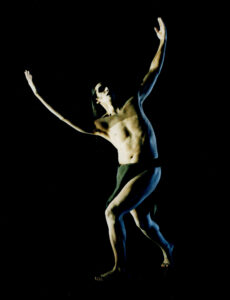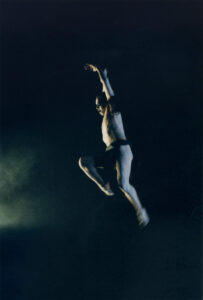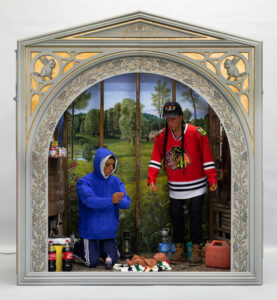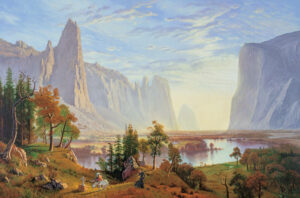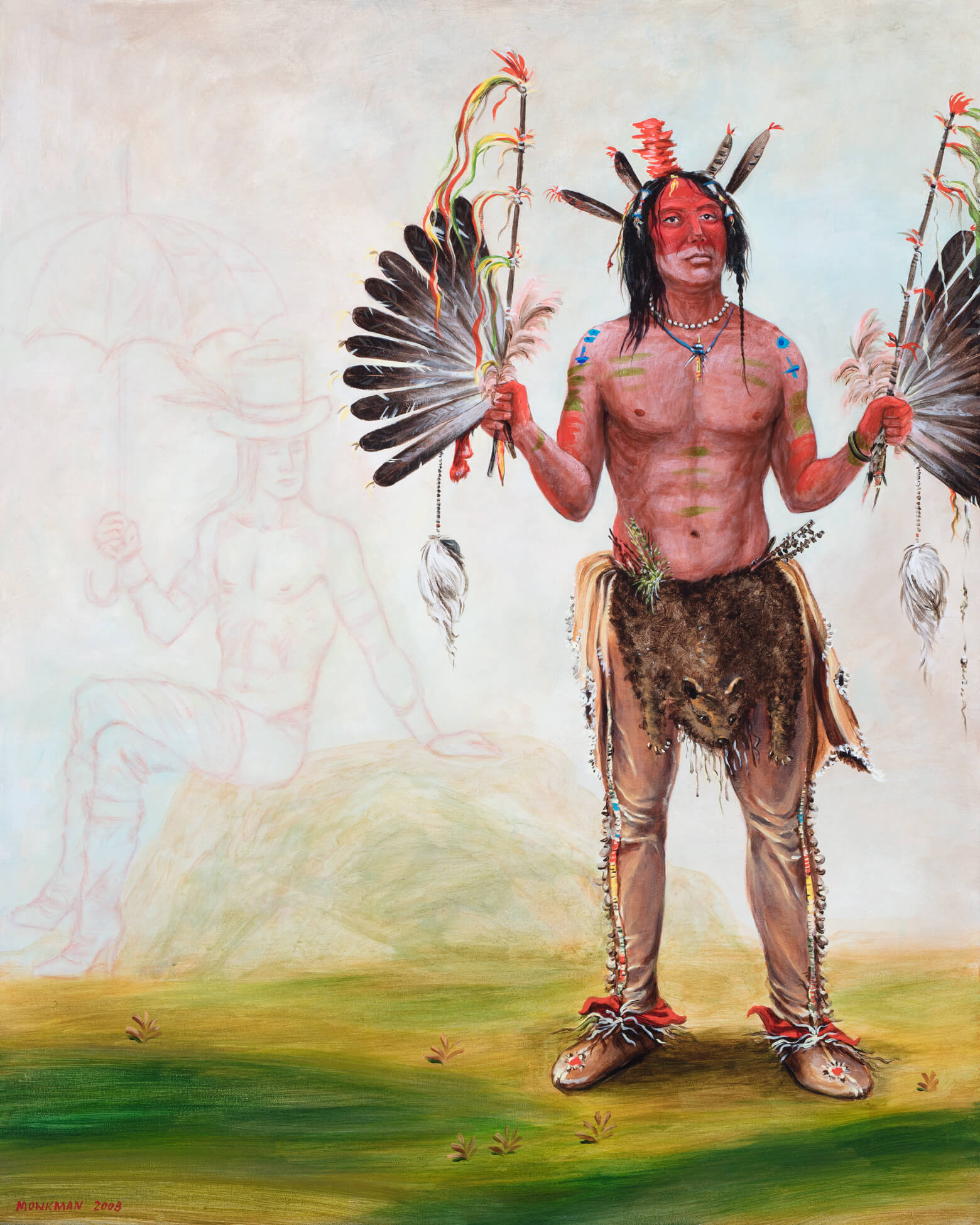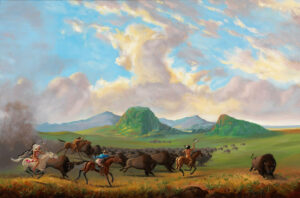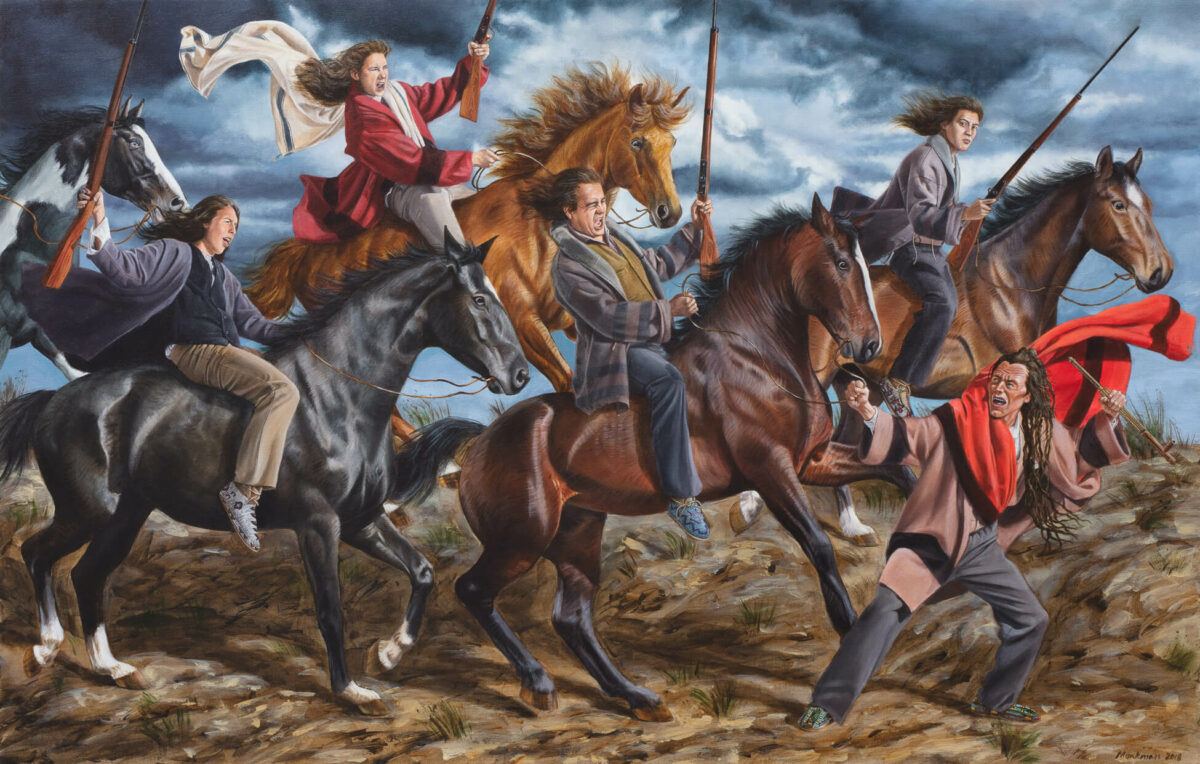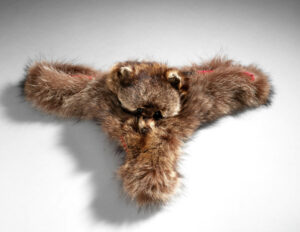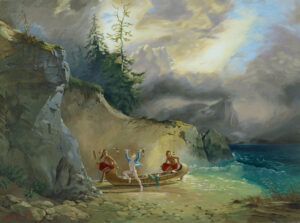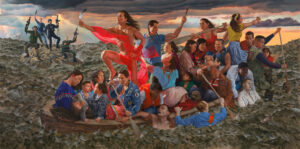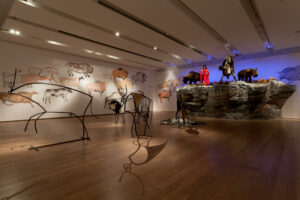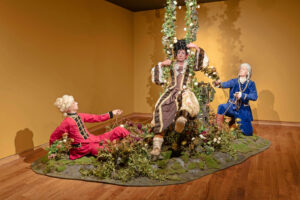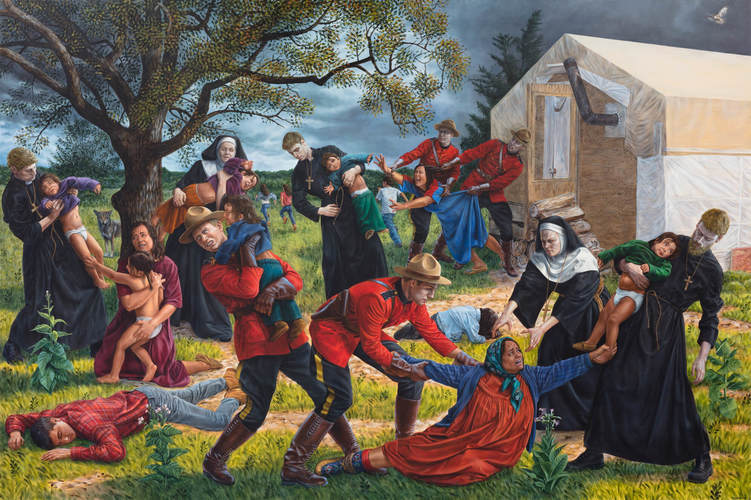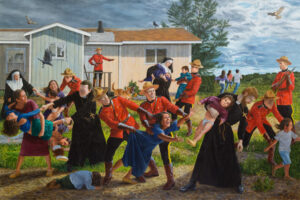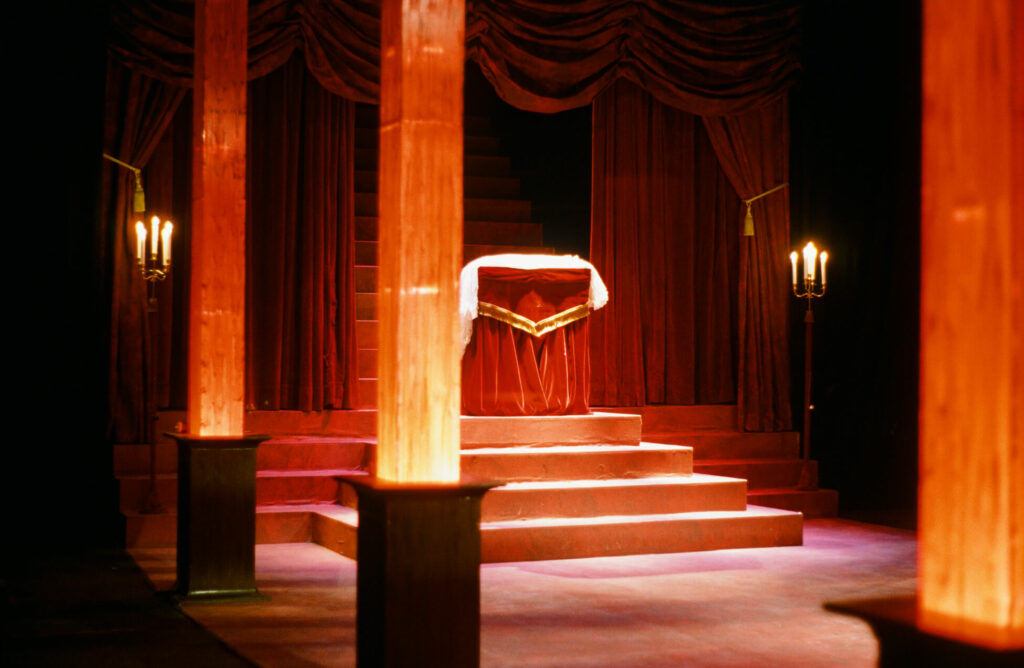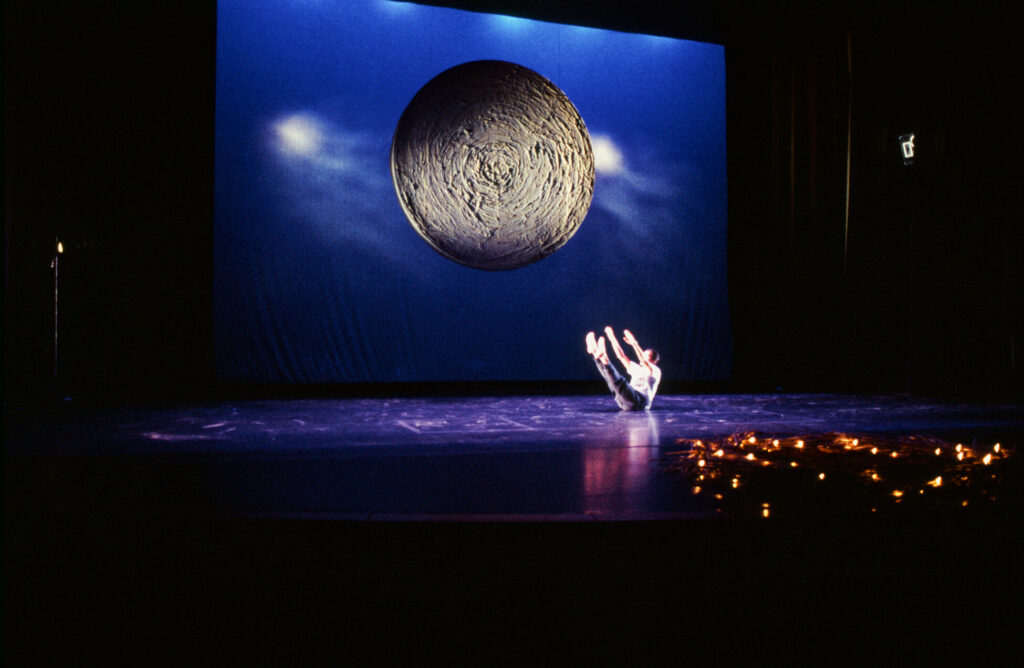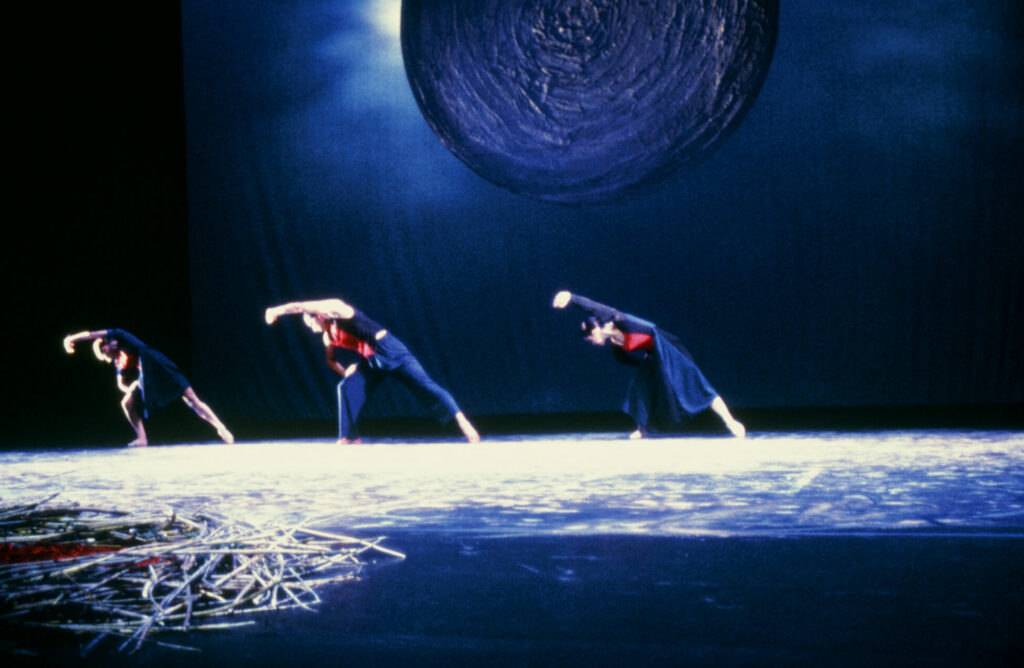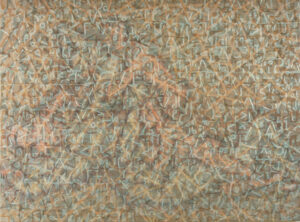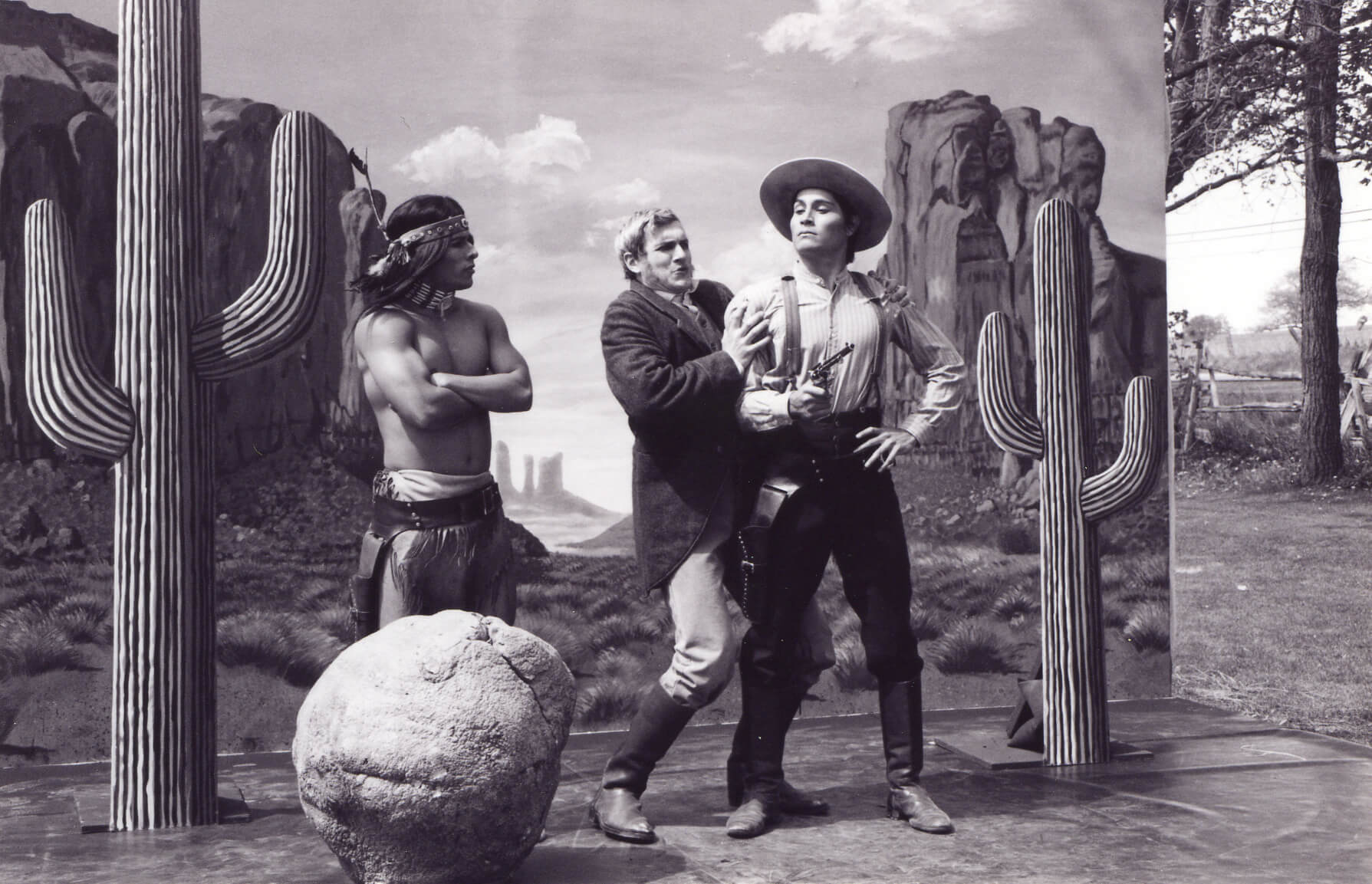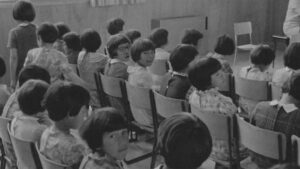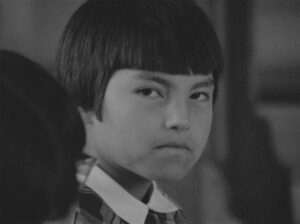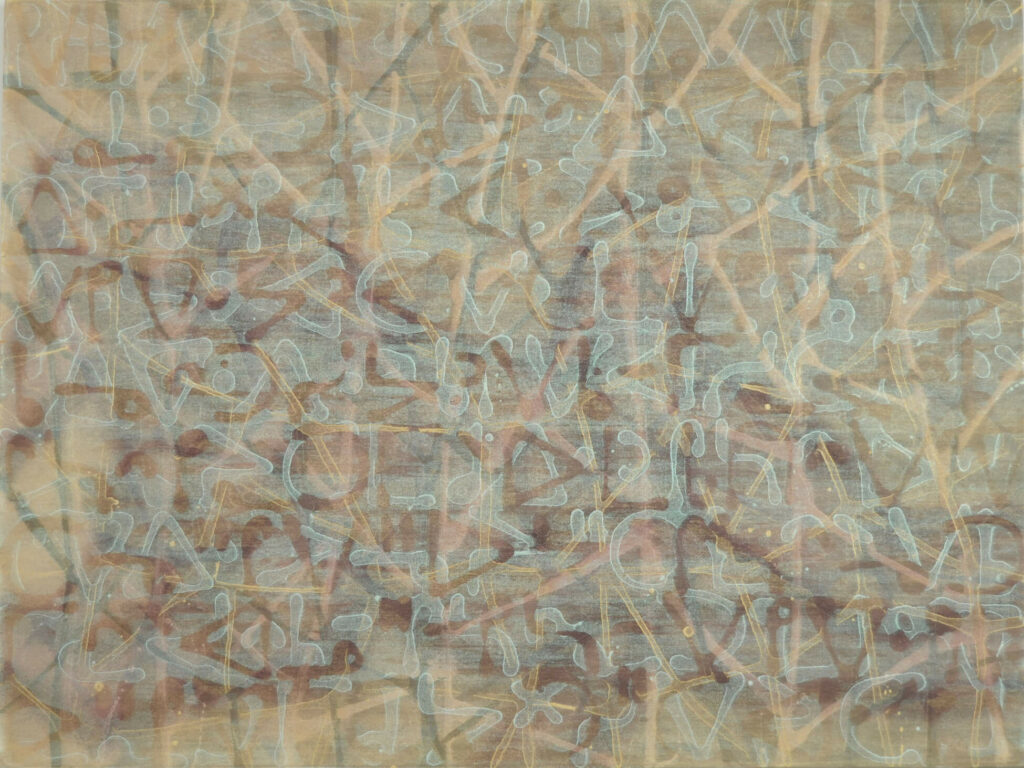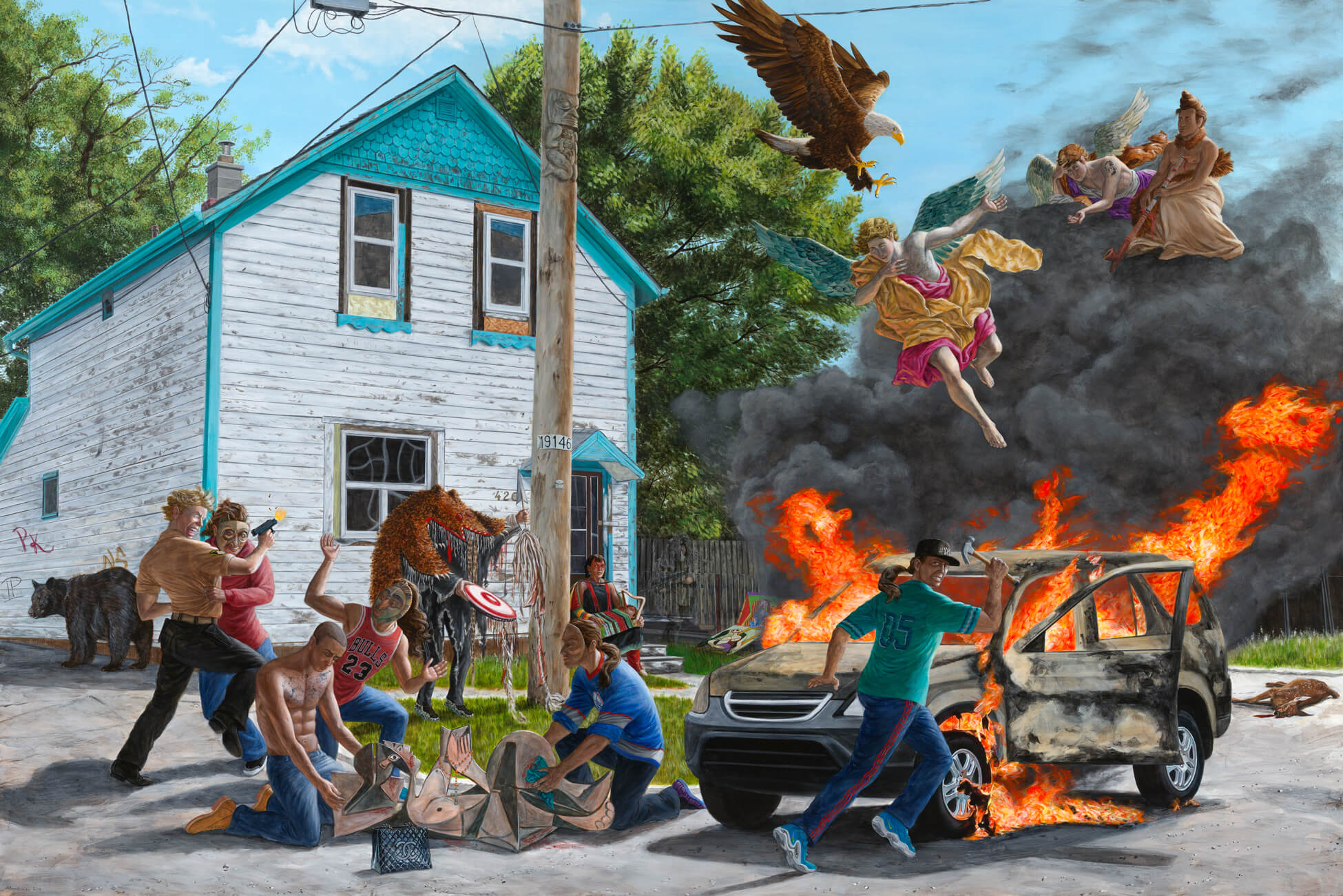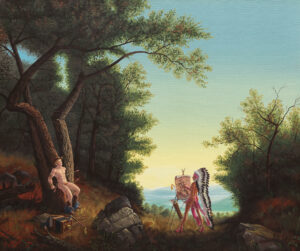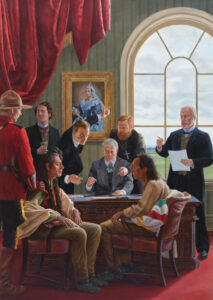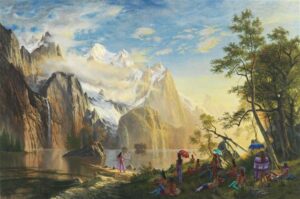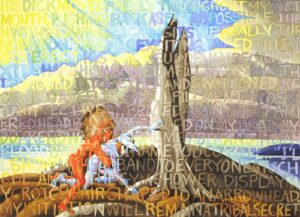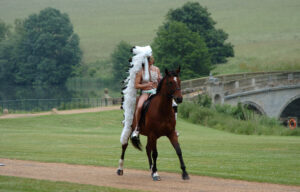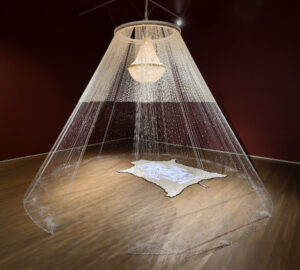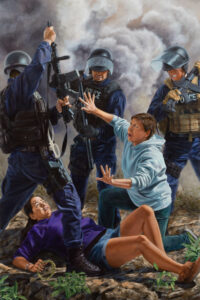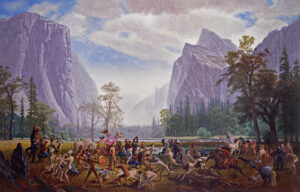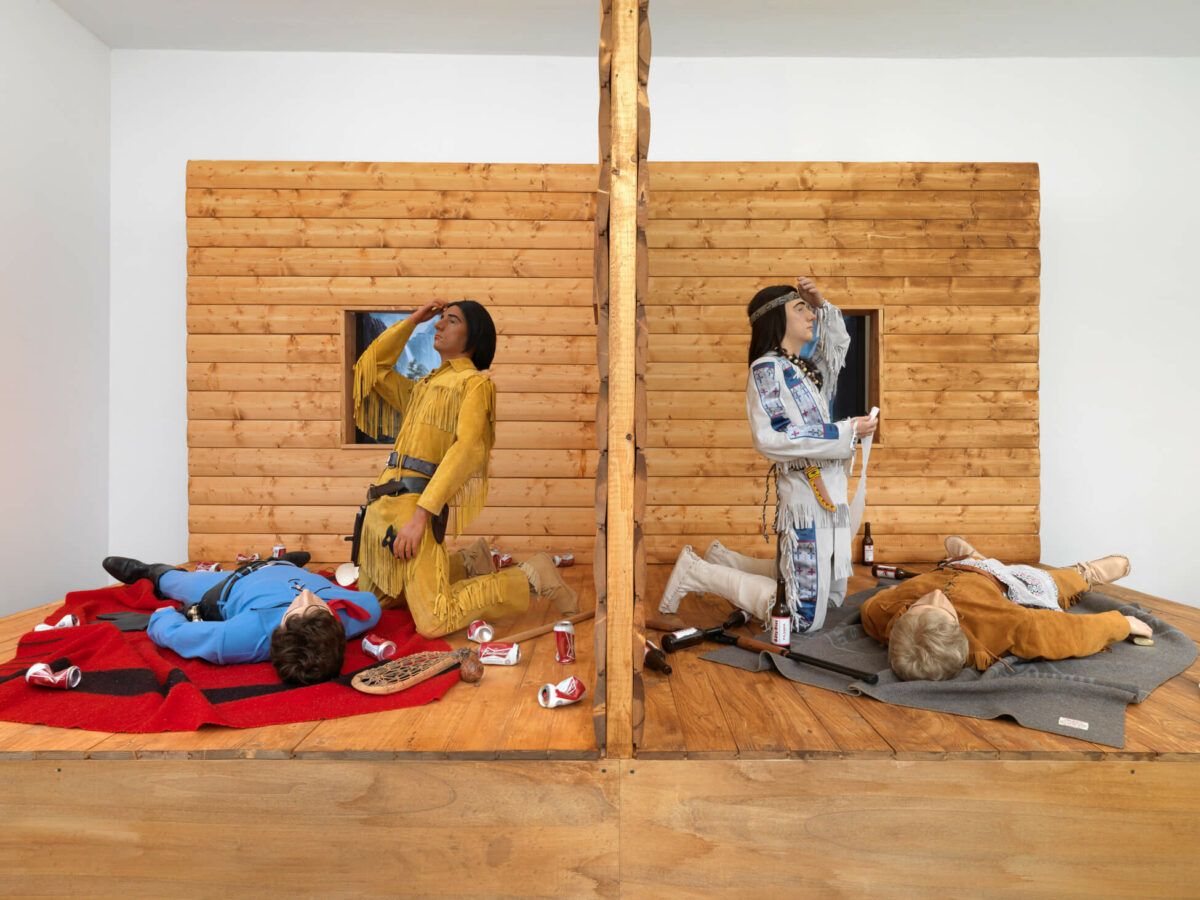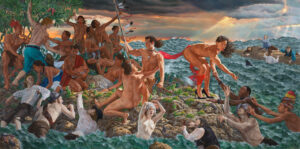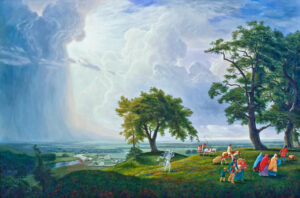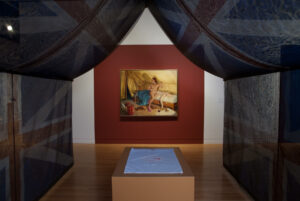 ---
Credits for Photographs and Works by Other Artists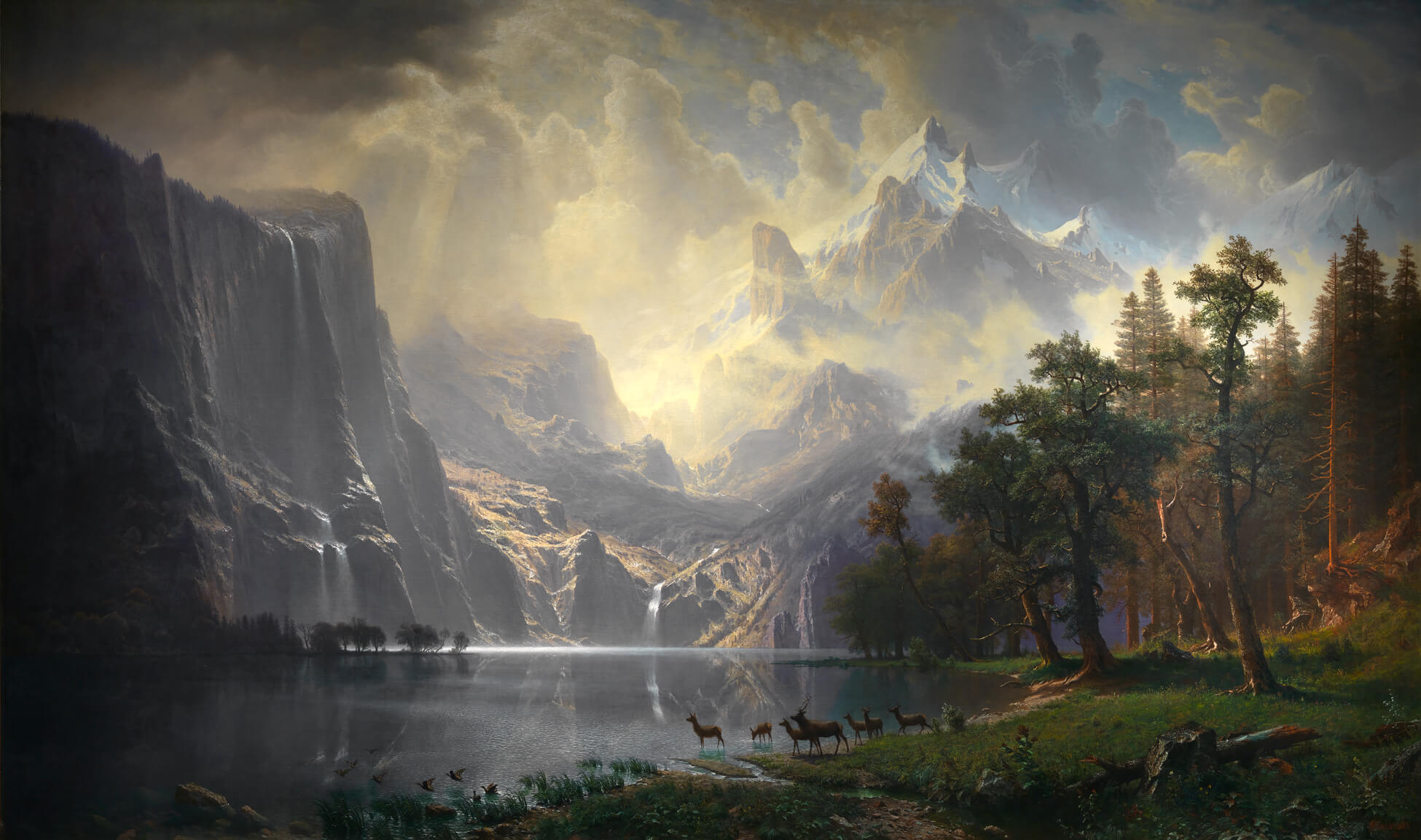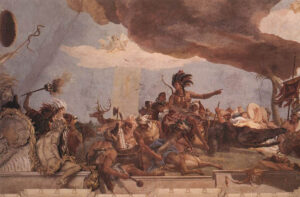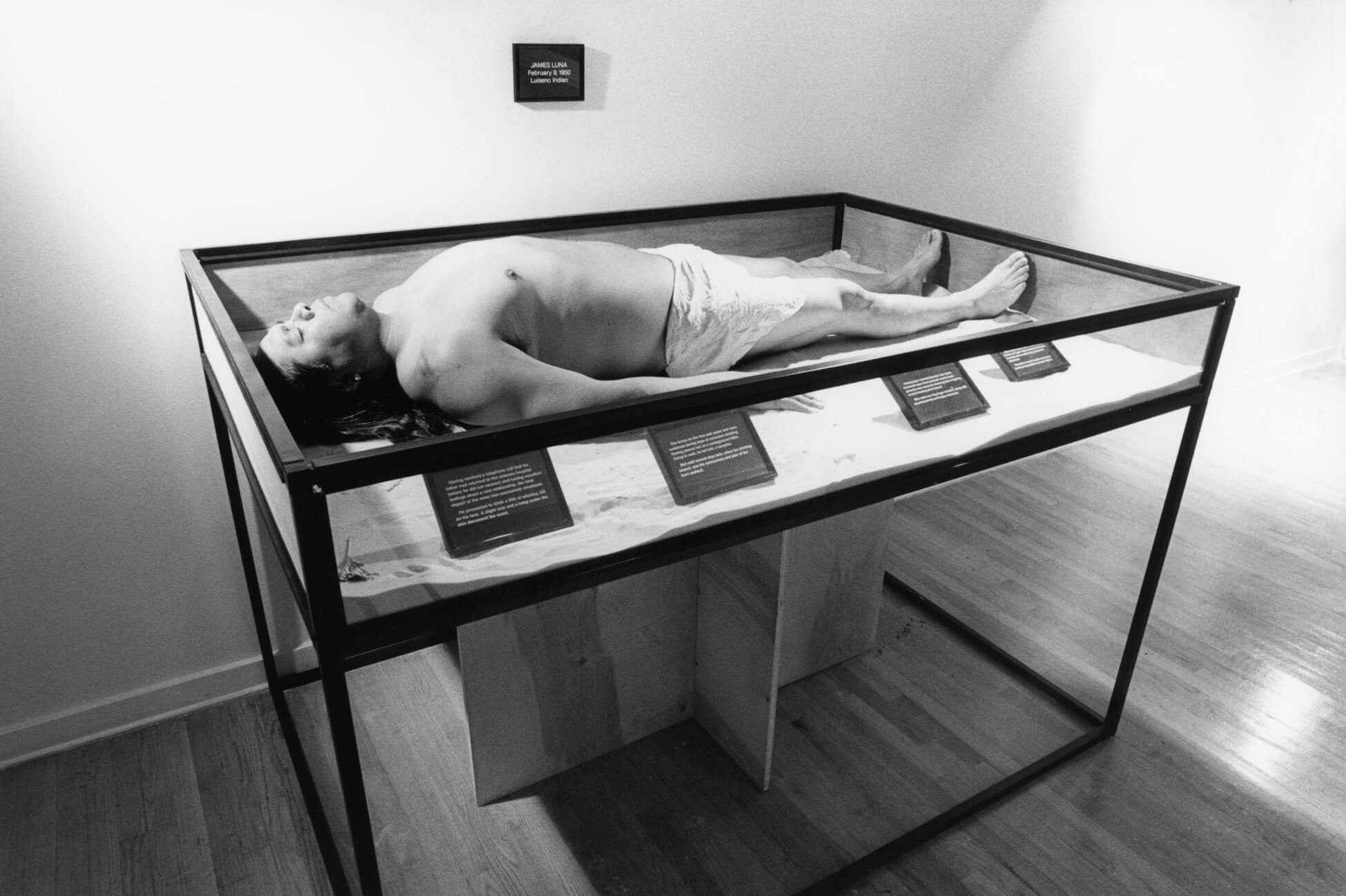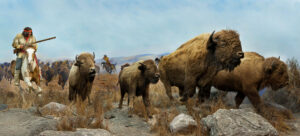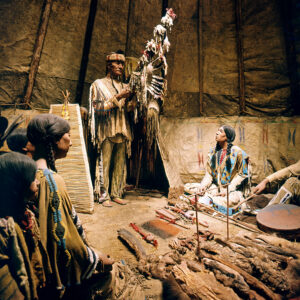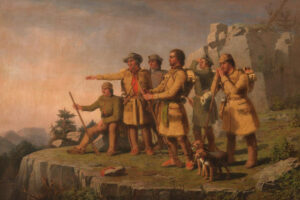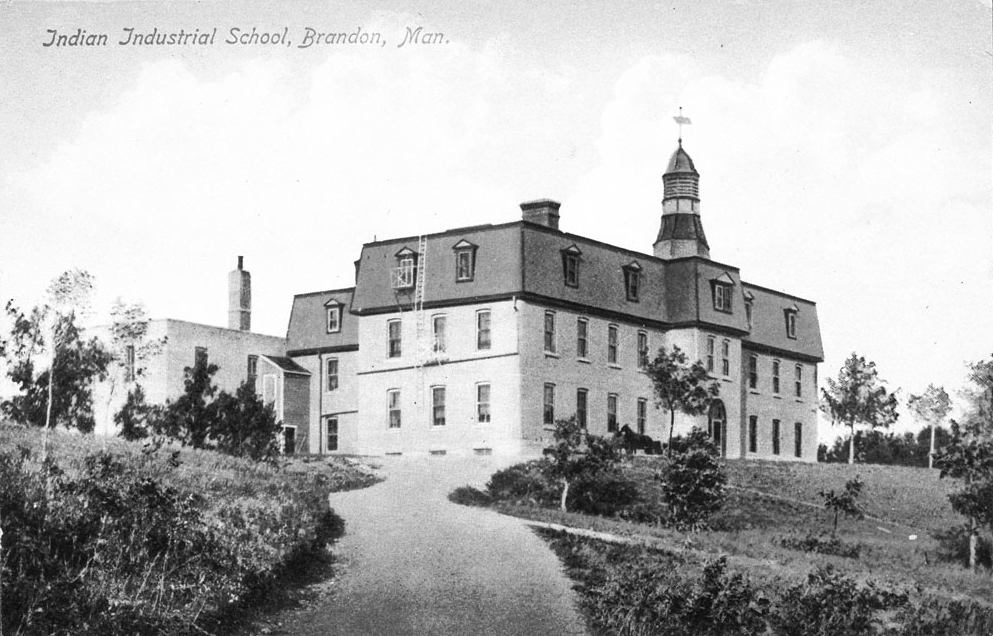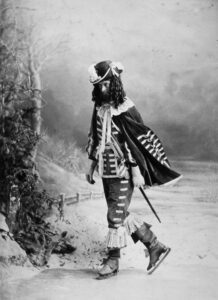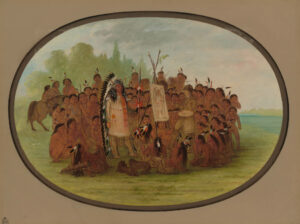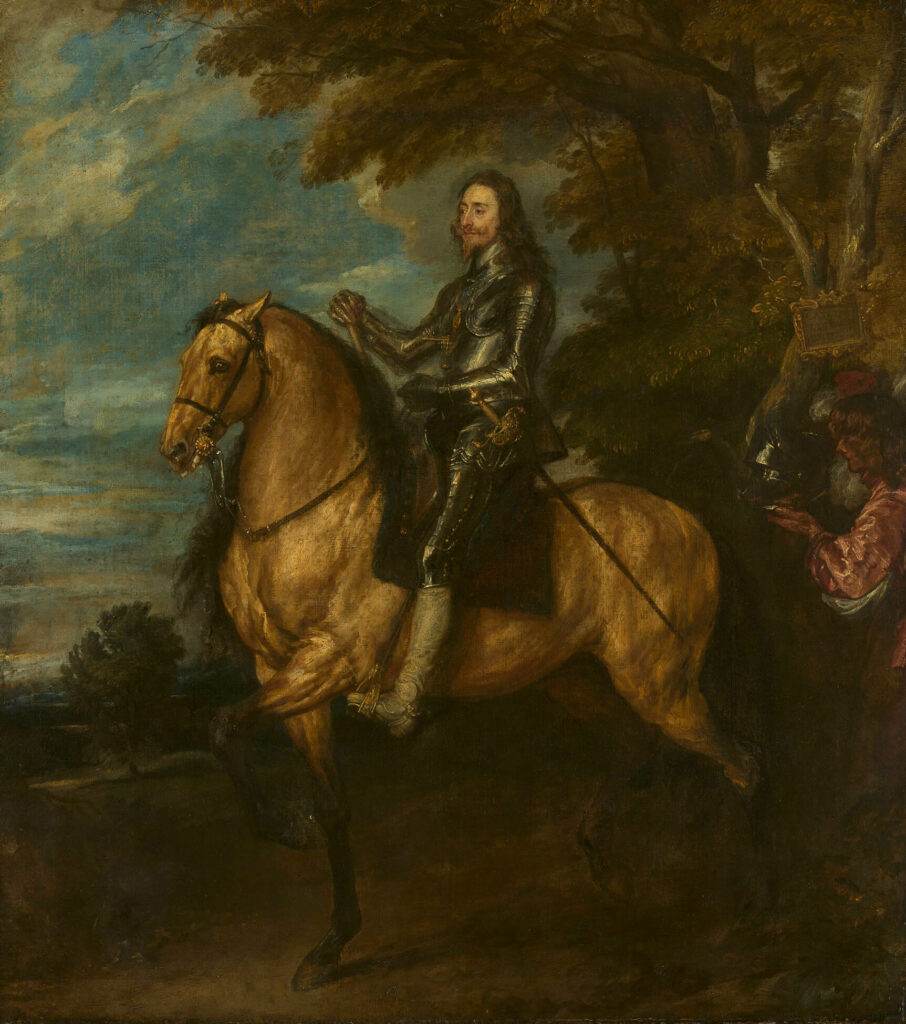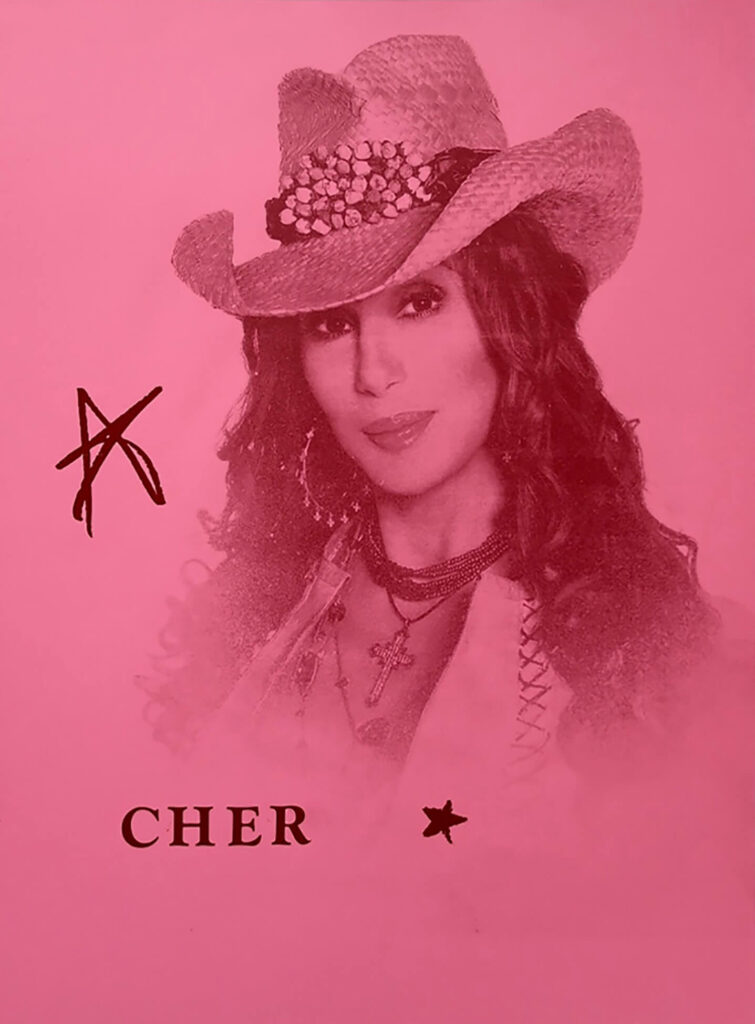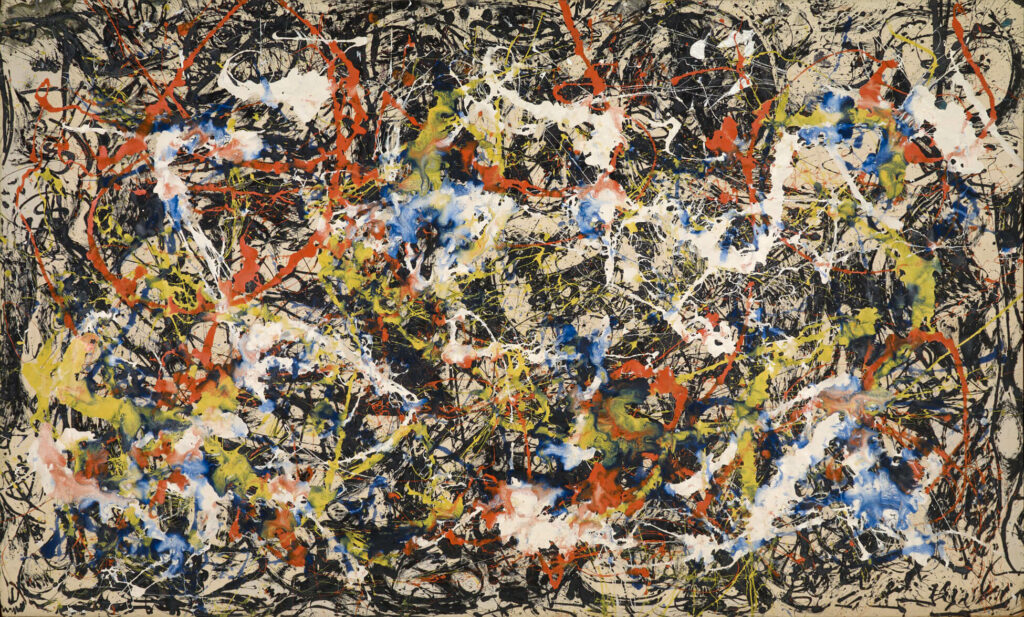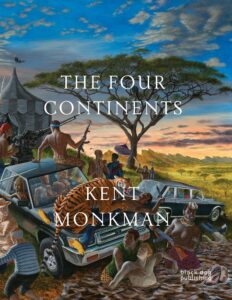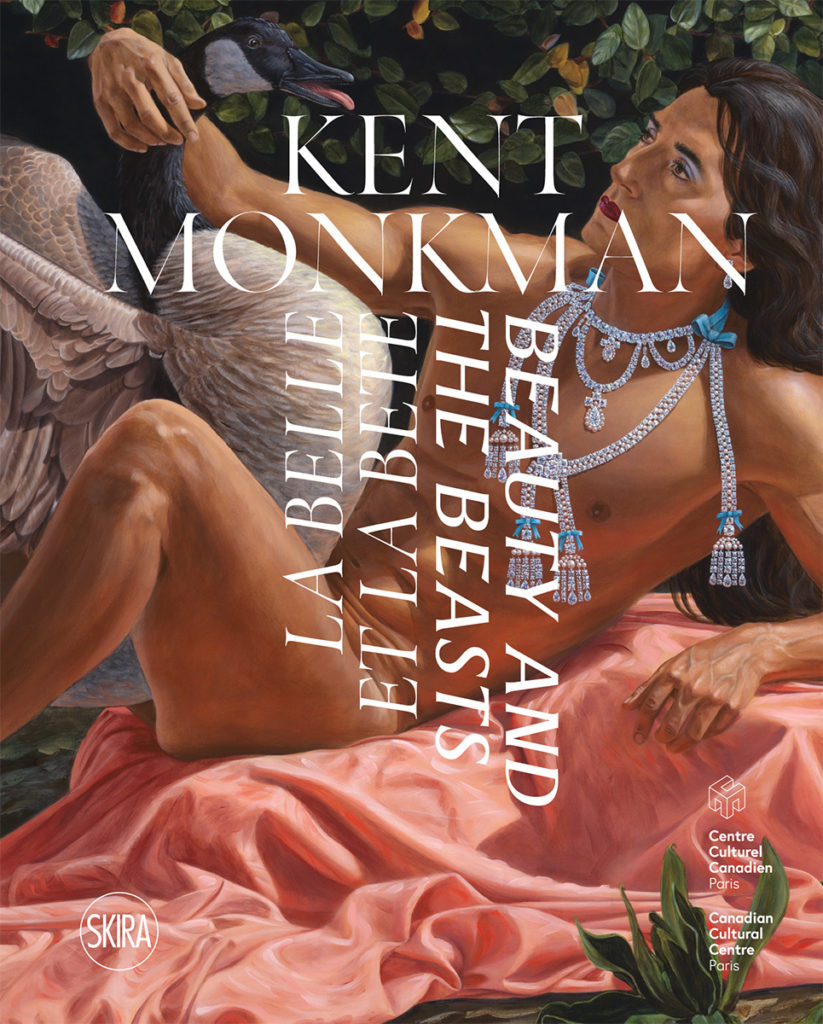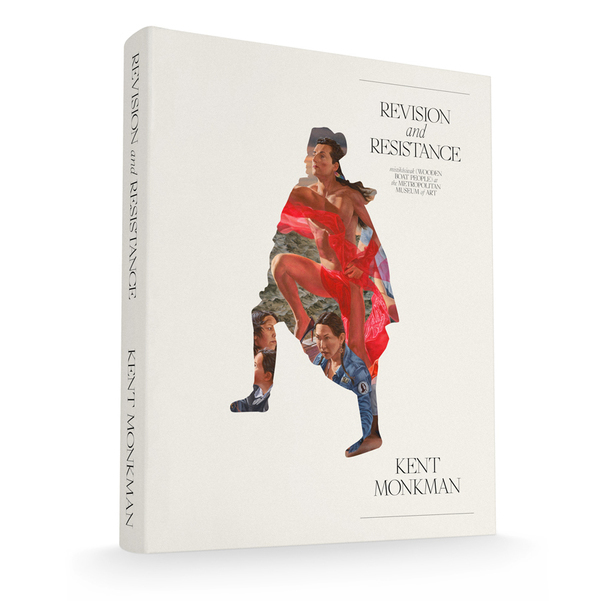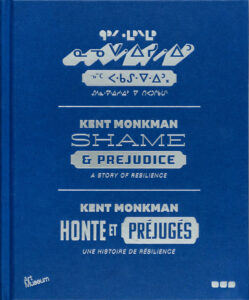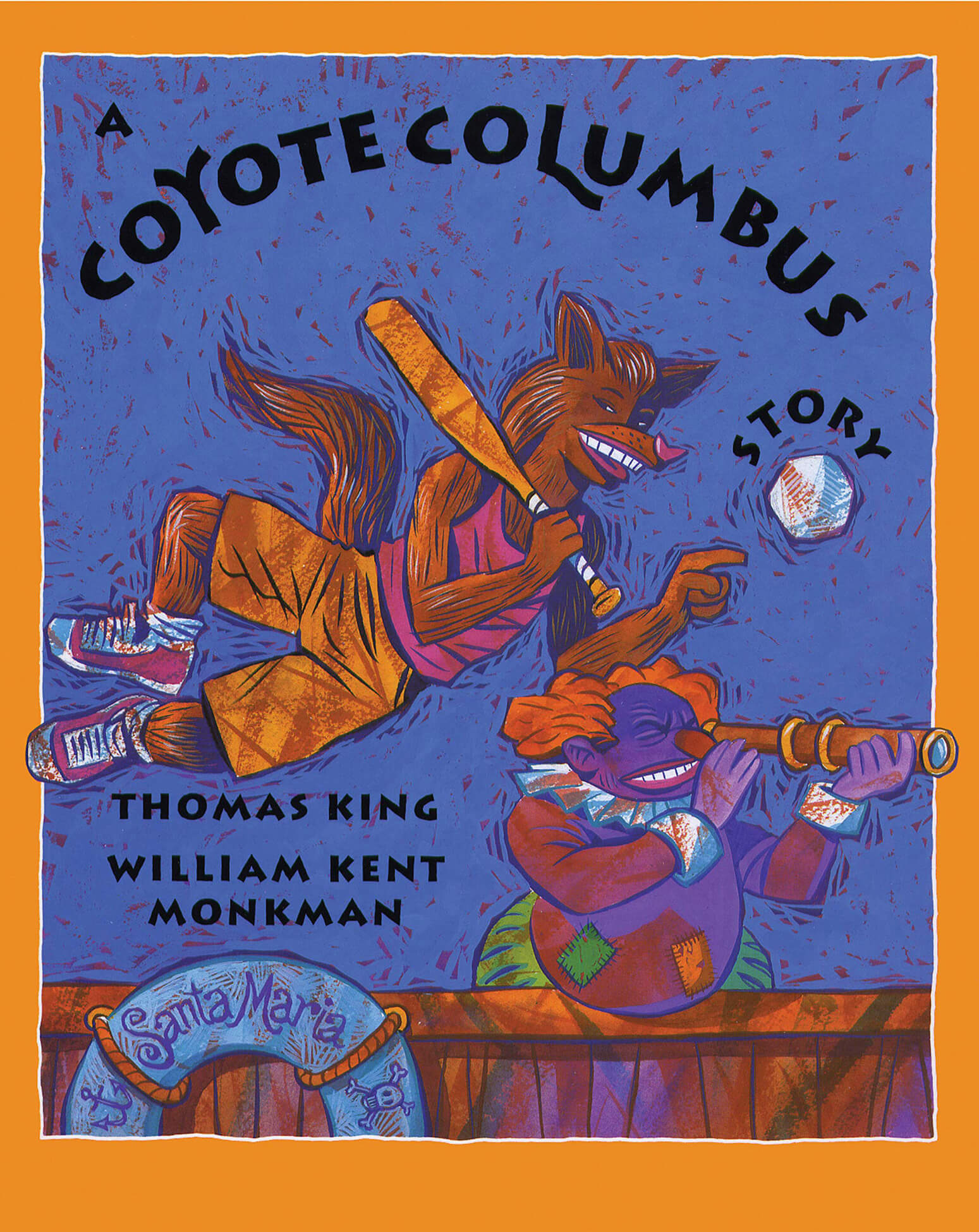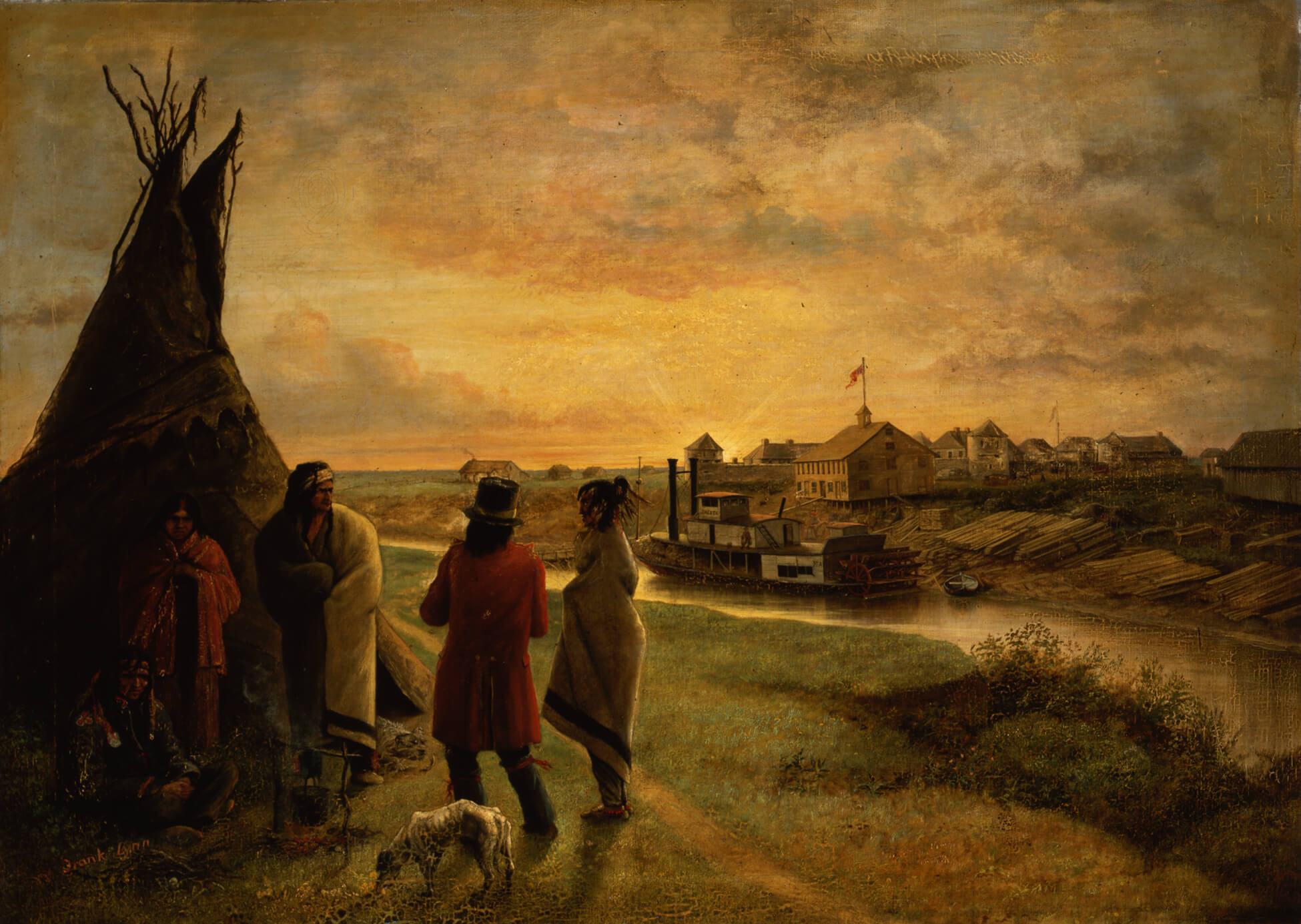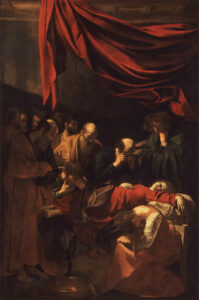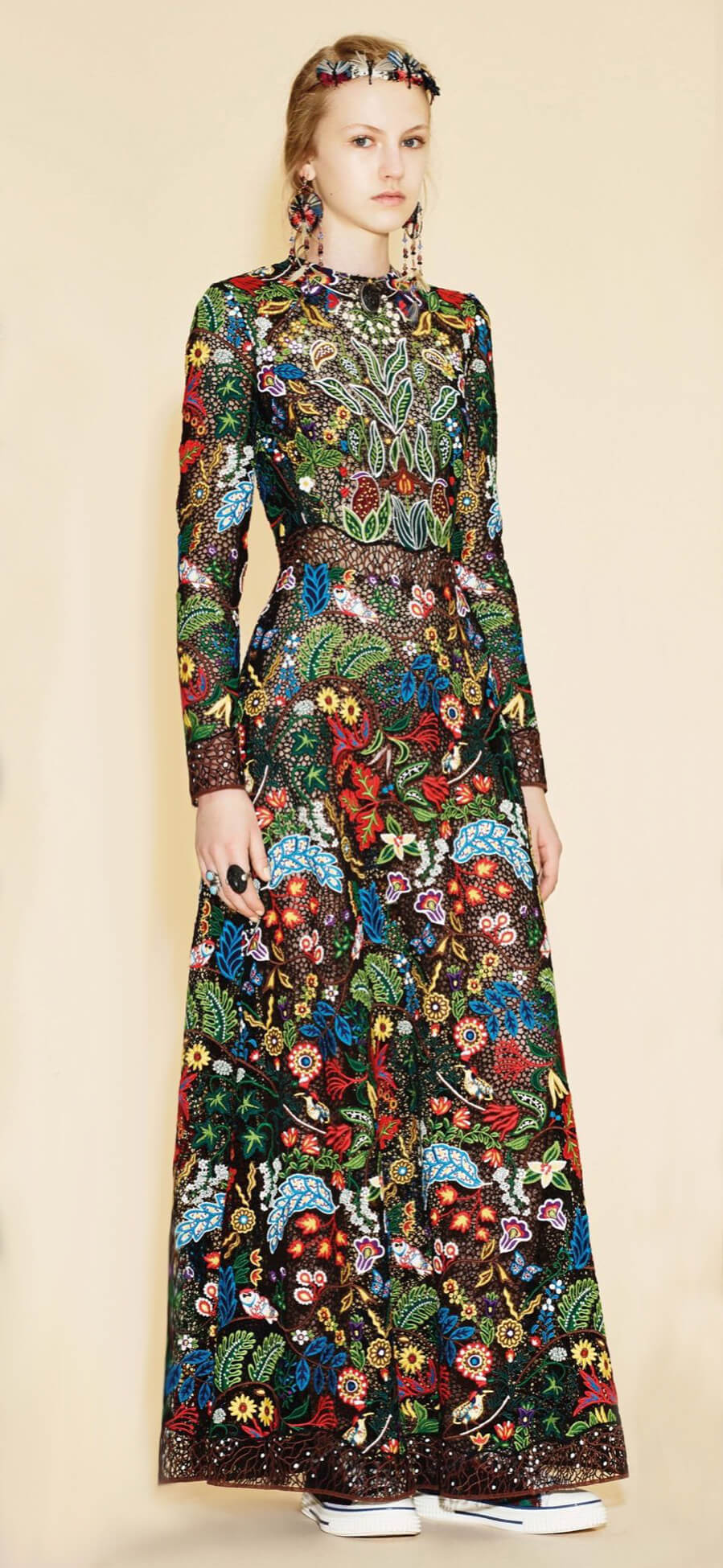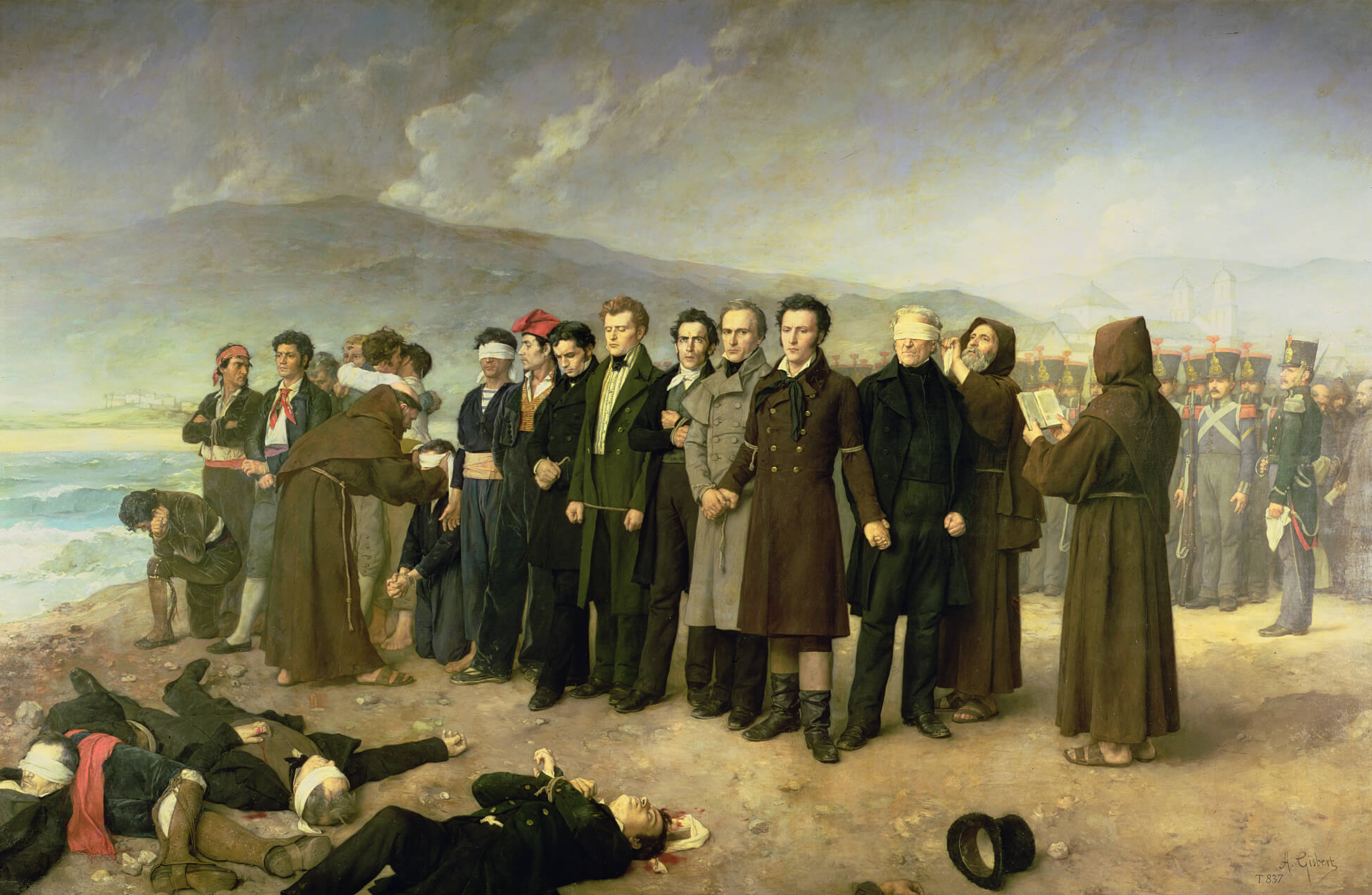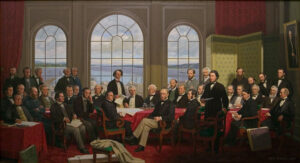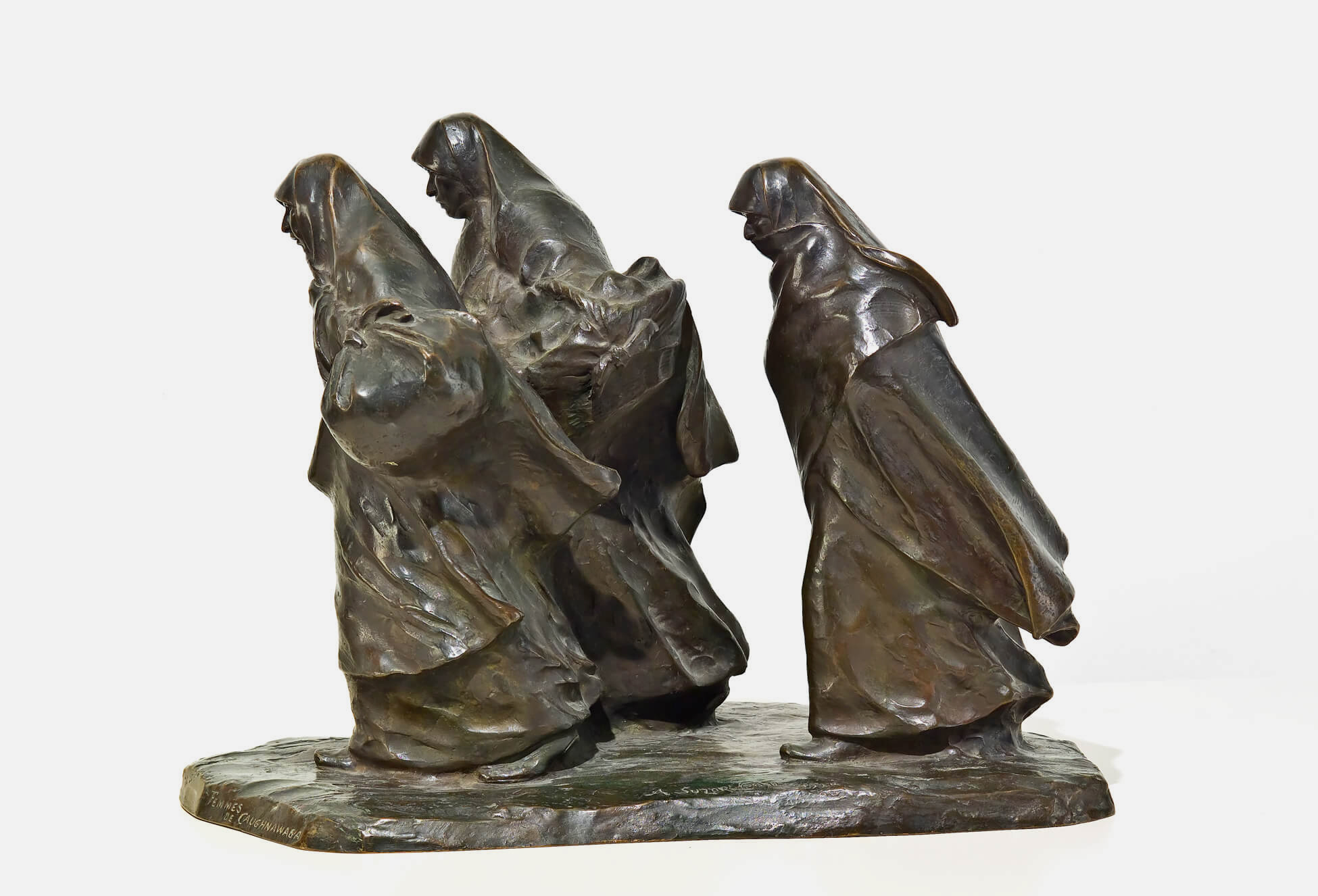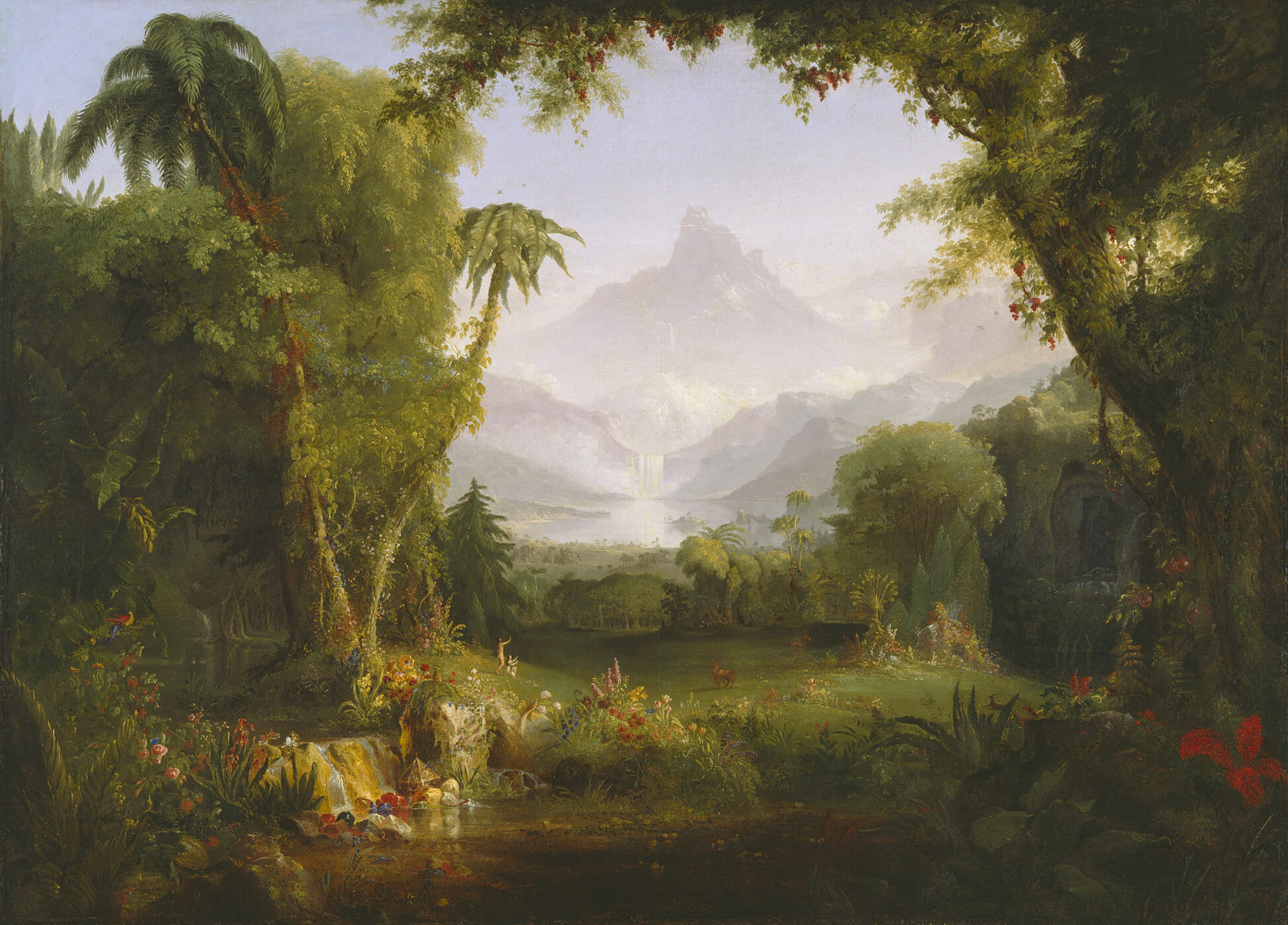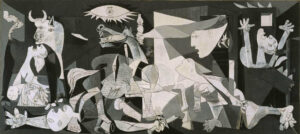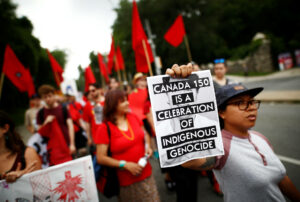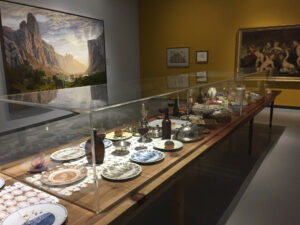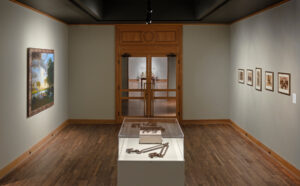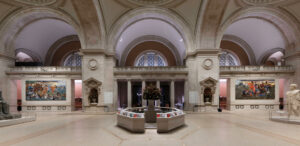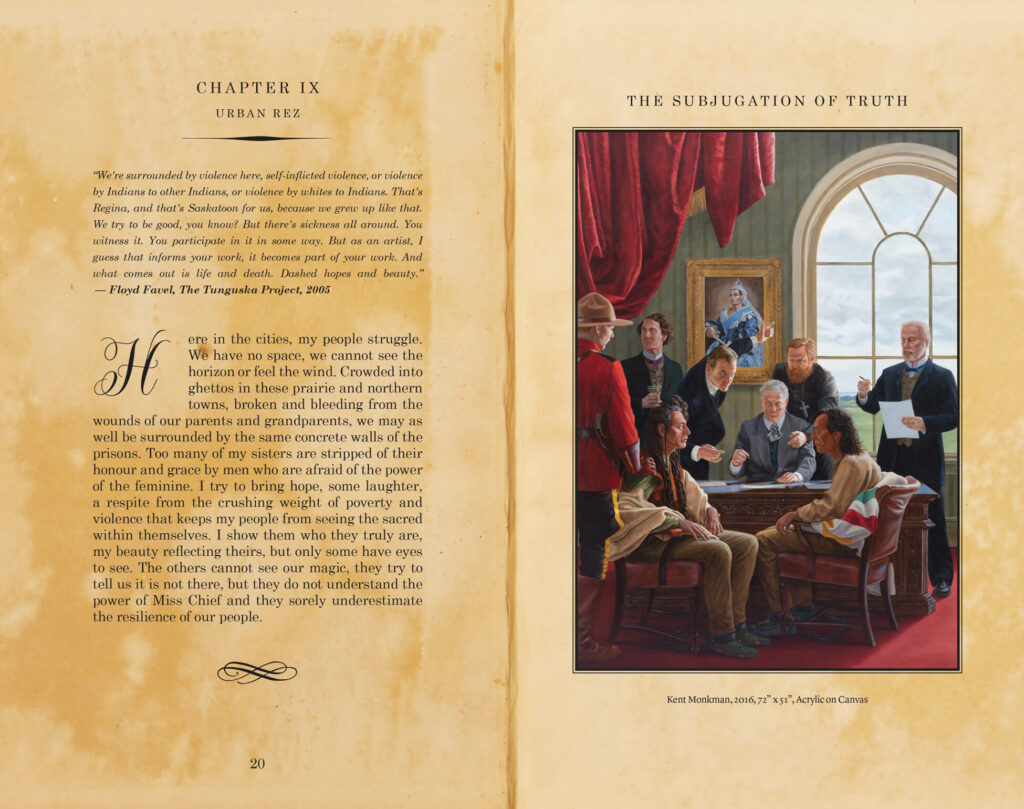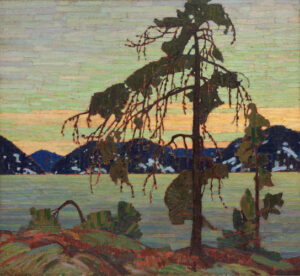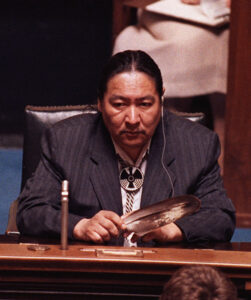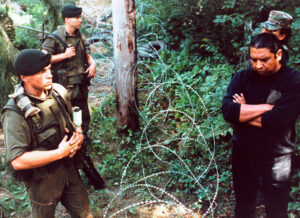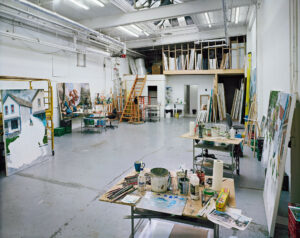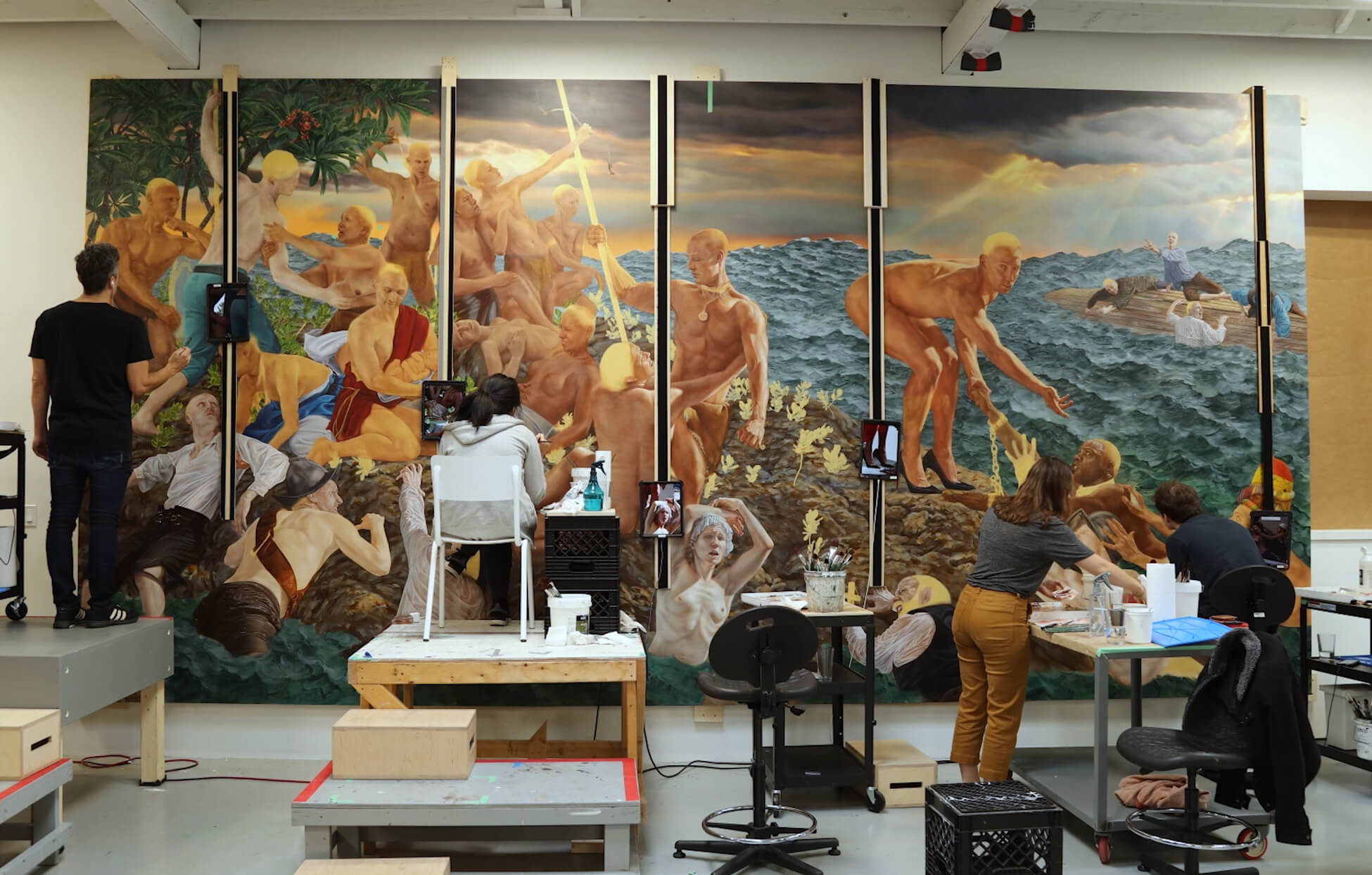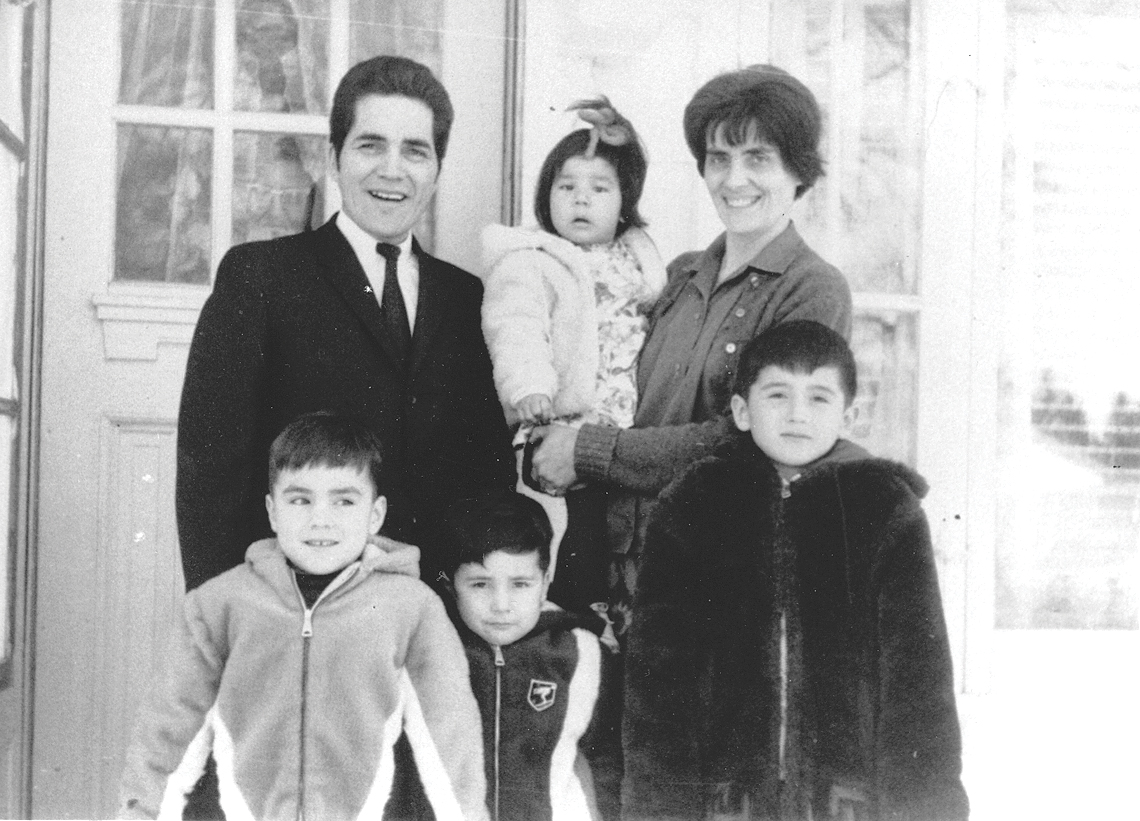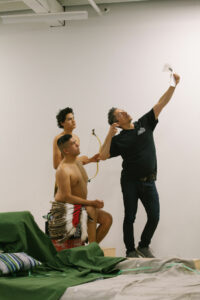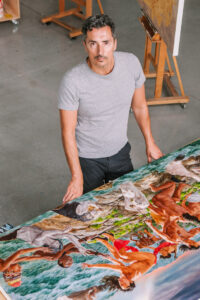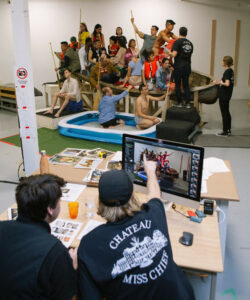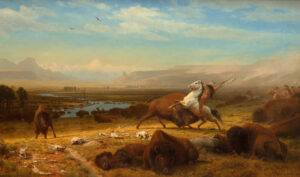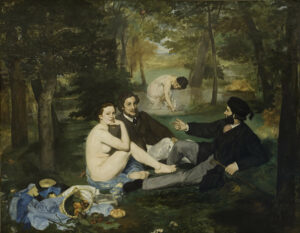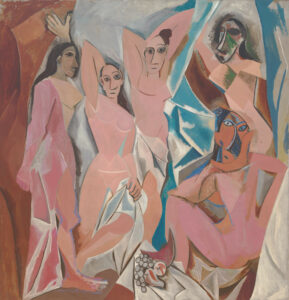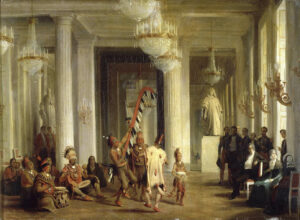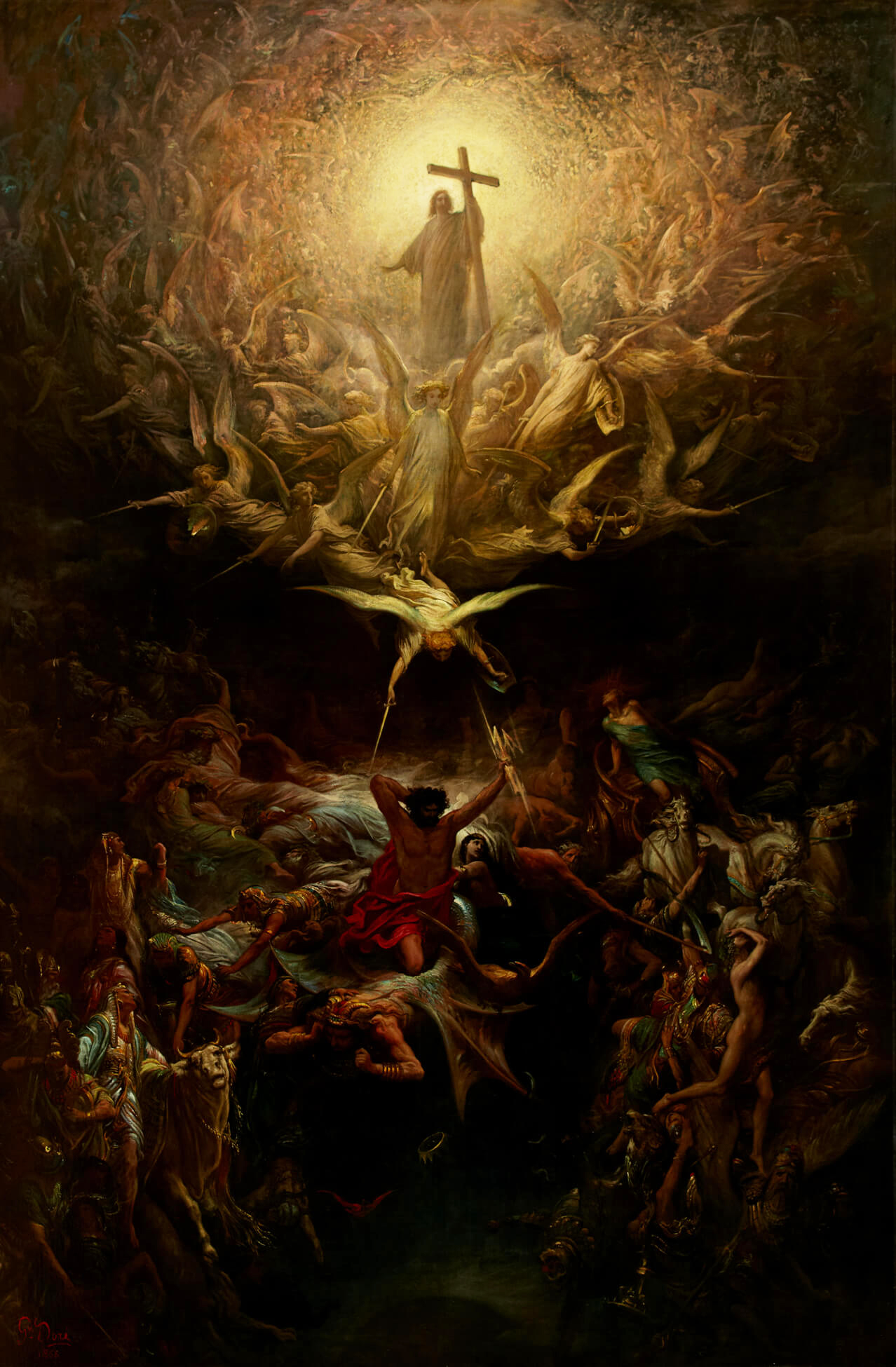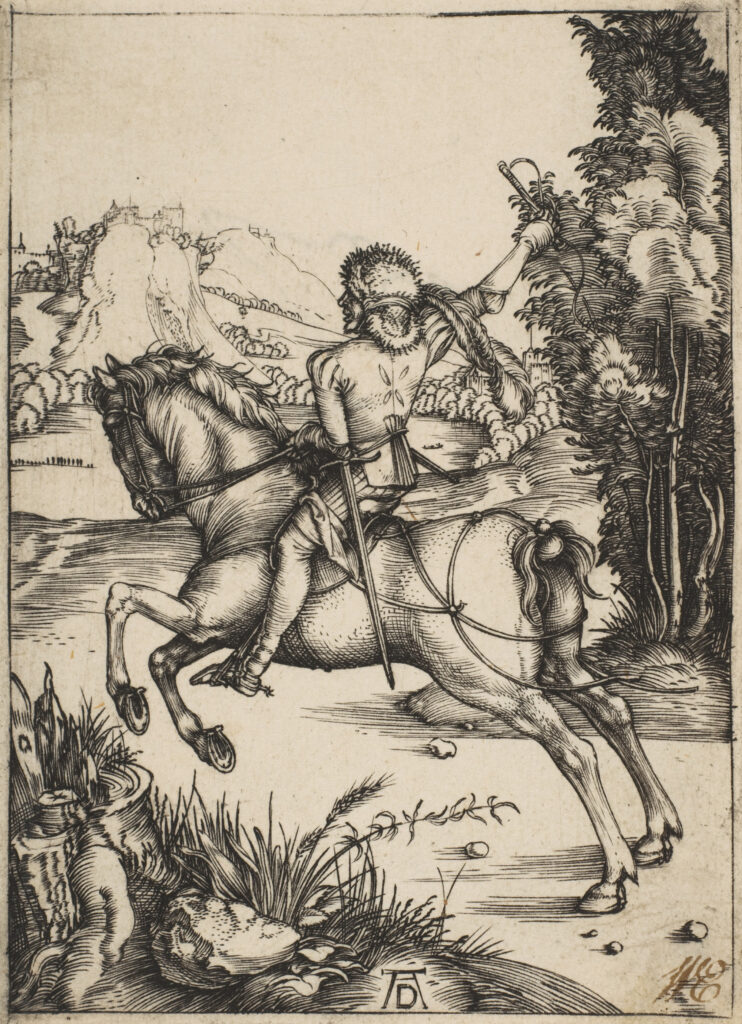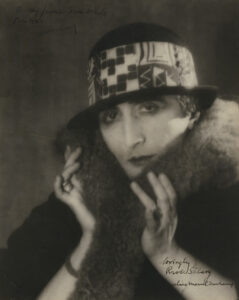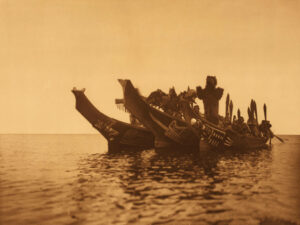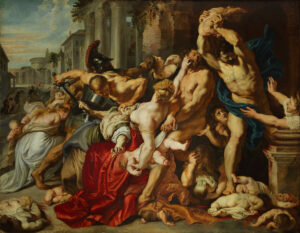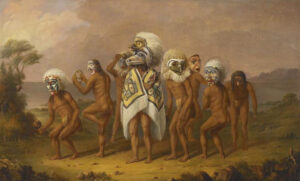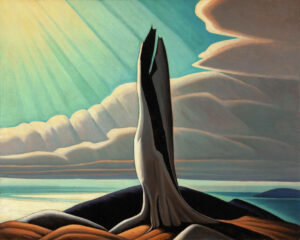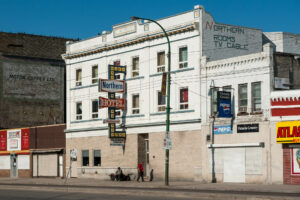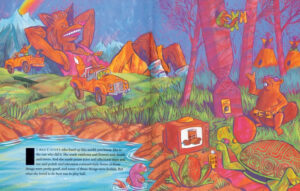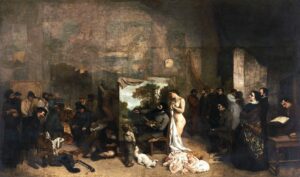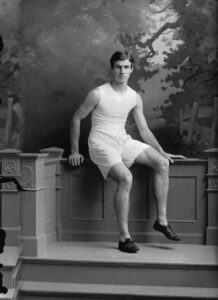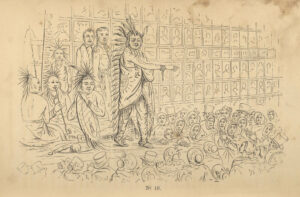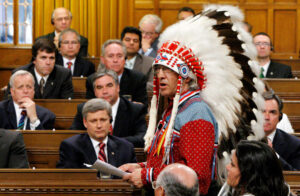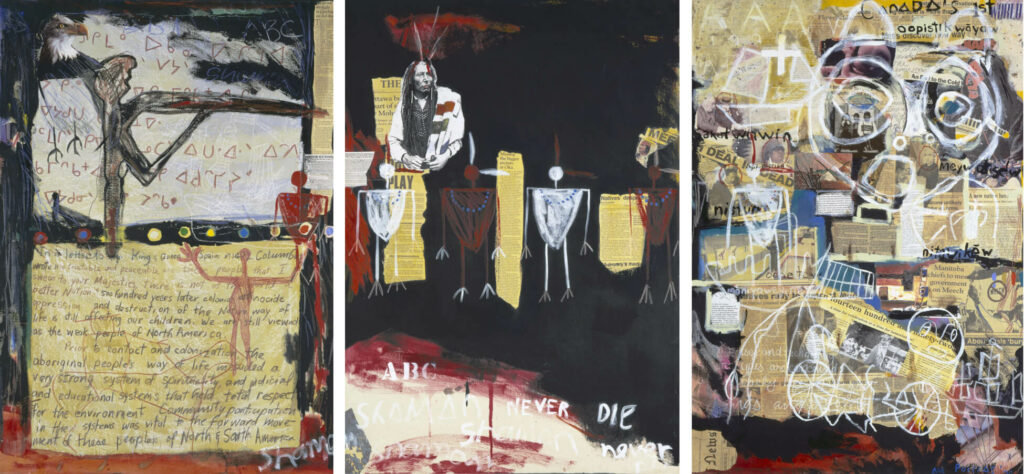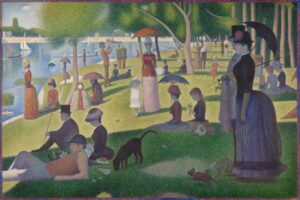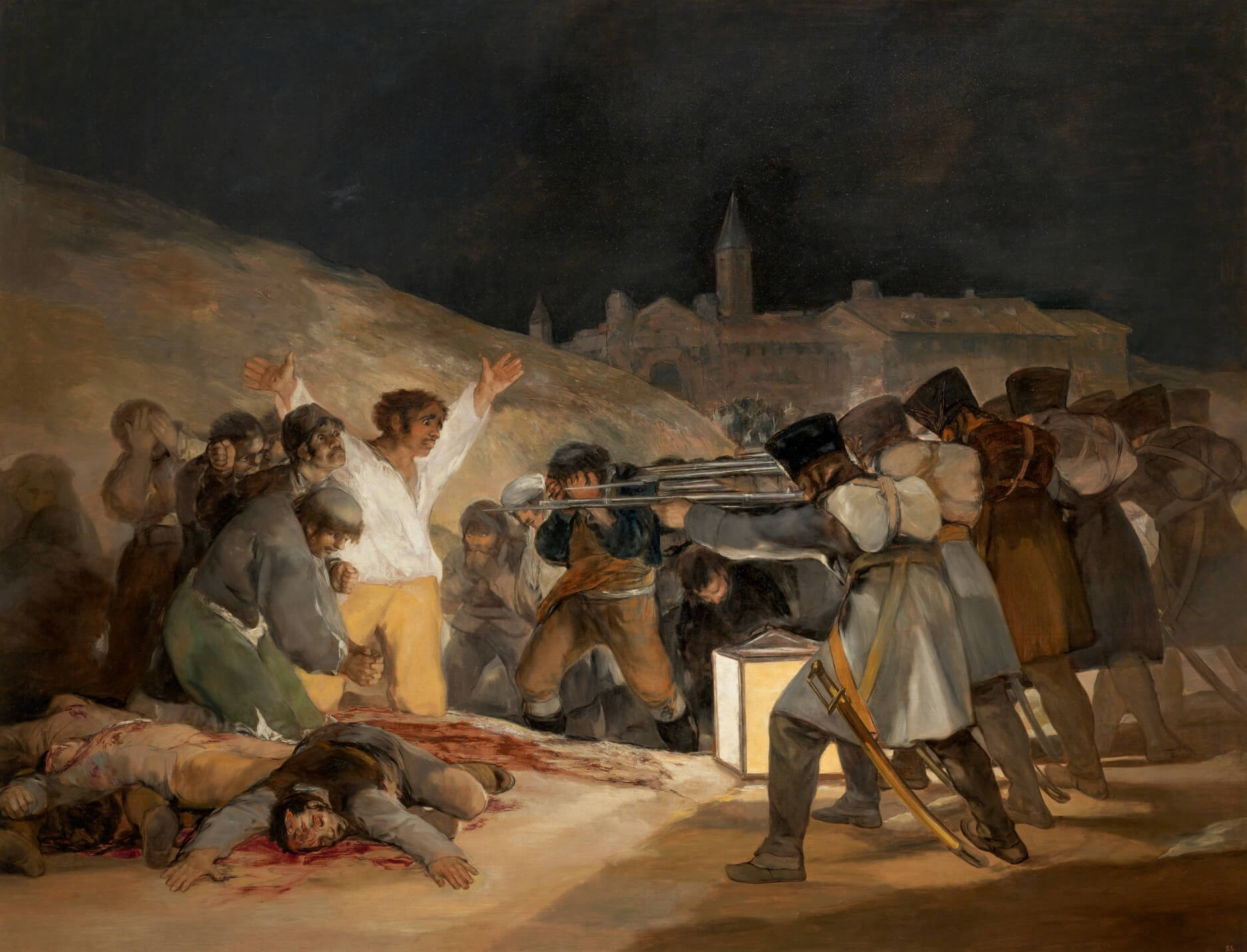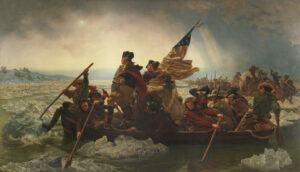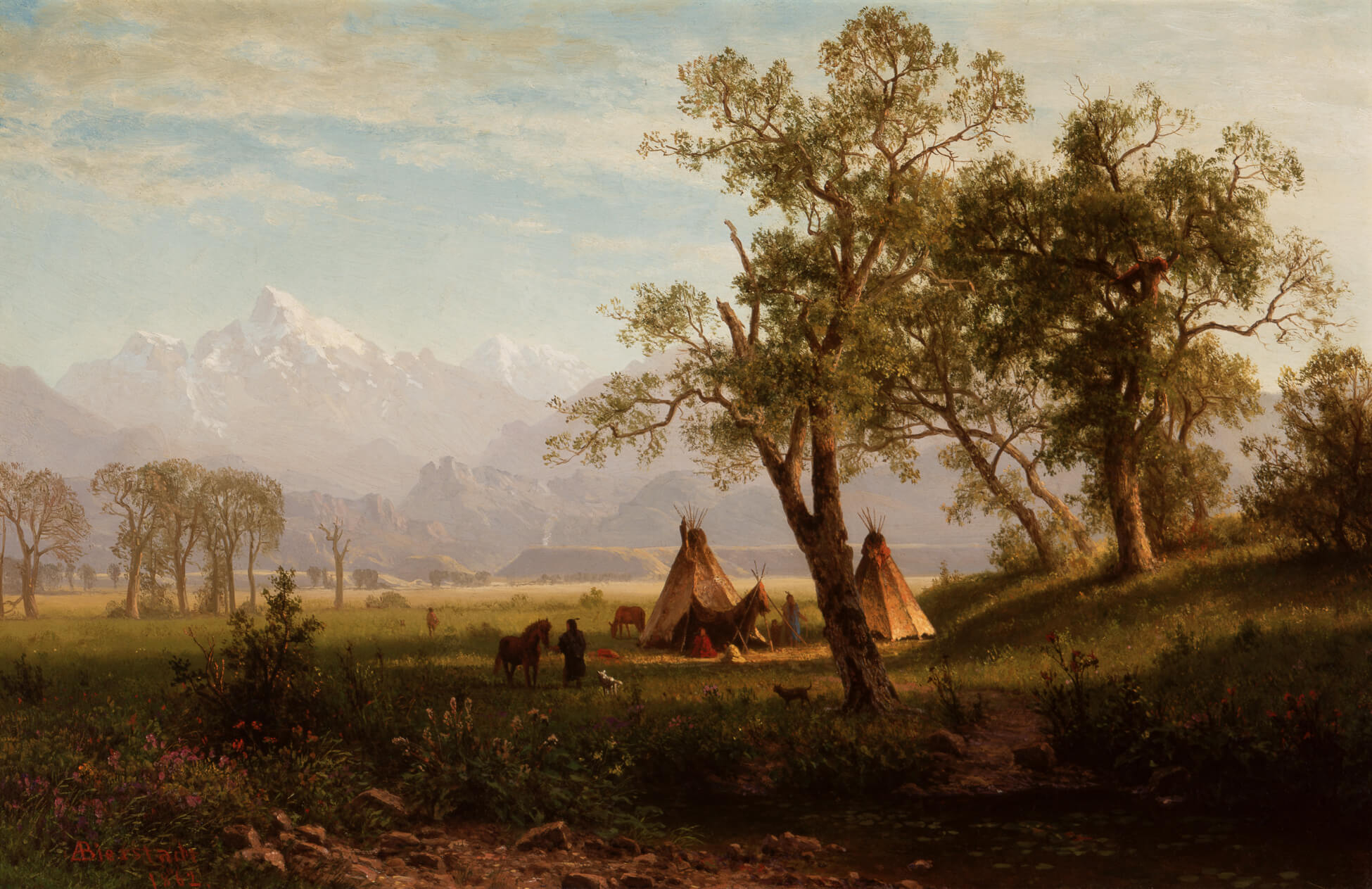 ---
Book Credits
Publisher
Sara Angel
Deputy Director
Jocelyn Anderson
French Editorial Director
Annie Champagne
Senior Designer
Simone Wharton
Editors
Rachel Giese and Rosie Prata
Copyeditor
Claudia Tavernese
Proofreader
Tilman Lewis
Translator
Christine Poulin
French Copyeditor
Aude Laurent de Chantal
French Proofreader
Ginette Jubinville
Editorial & Design Assistant
Barbara Campbell
Image Research Associate
Kelley Tialiou
Design Template
Studio Blackwell
---
Copyright
© 2022 Art Canada Institute. All rights reserved.
Art Canada Institute
Massey College, University of Toronto
4 Devonshire Place
Toronto, ON M5S 2E1
Library and Archives Canada Cataloguing in Publication
Title: Kent Monkman : life & work / Shirley Madill.
Names: Madill, Shirley, 1952- author. | Monkman, Kent. Works. Selections. | Art Canada Institute,
publisher.
Identifiers: Canadiana (print) 20220154155 | Canadiana (ebook) 20220154082 | ISBN 9781487102753
(hardcover) | ISBN 9781487102807 (HTML) | ISBN 9781487102814 (PDF)
Subjects: LCSH: Monkman, Kent. | LCSH: Monkman, Kent—Criticism and interpretation. | LCSH: Artists—
Canada—Biography. | LCGFT: Biographies.
Classification: LCC N6549.M646 M33 2022 | DDC 709.2—dc23