Painted Cookie Tin with Flowers c.1960s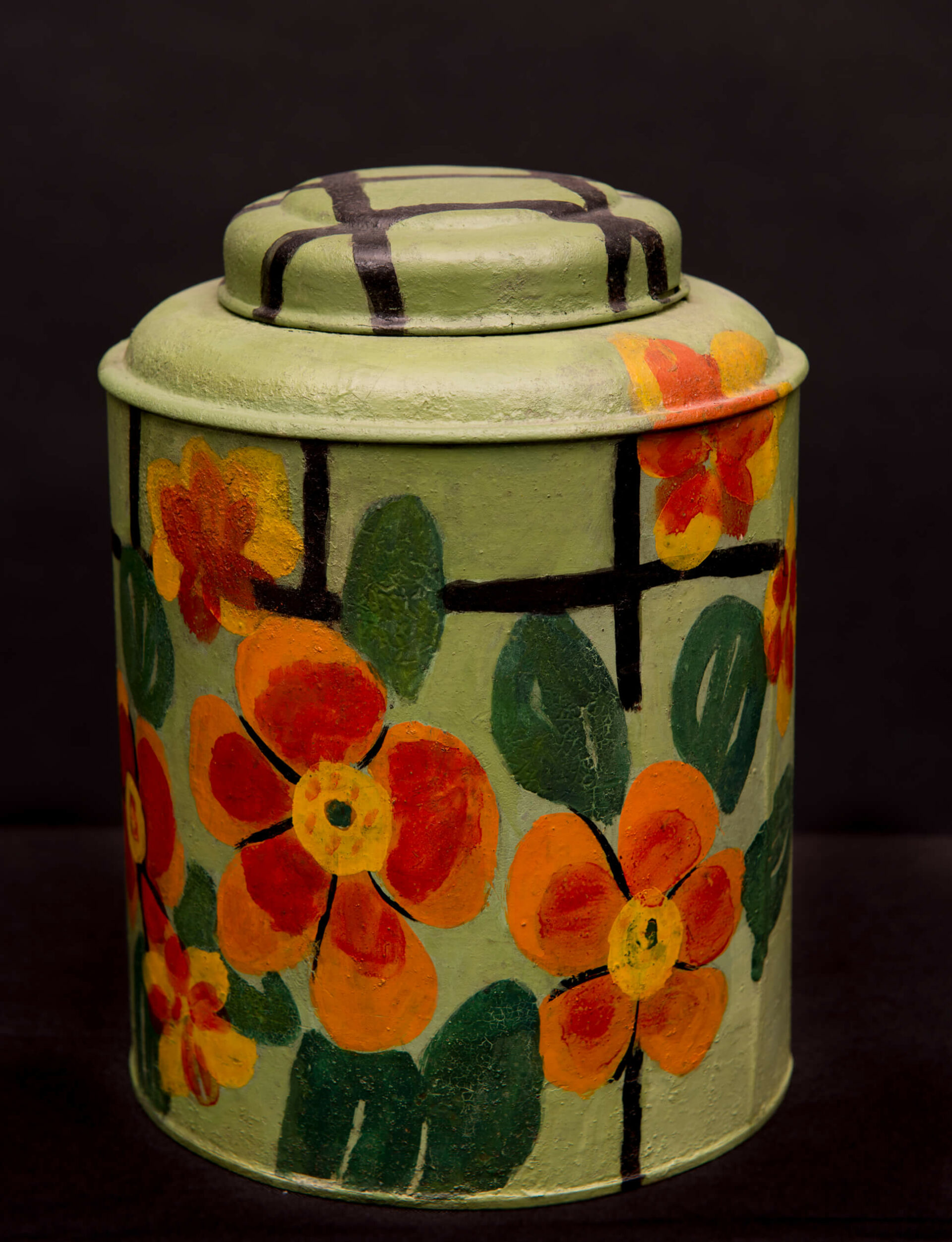 This cookie tin covered in painted flowers is one of many decorated objects that Maud Lewis surrounded herself with that were not created for sale, though she would do commissioned trays and even dustpans if requested. Instead, these objects were for her own pleasure. Like the painted surfaces in her house, the household items brought light and colour to Lewis's living space. The cookie tin, which would have been used every day, is one of the most intimate of her works, so much so that it was included in the 2015 exhibition The Artist Herself: Self-Portraits by Canadian Historical Women Artists at the Agnes Etherington Art Centre in Kingston, Ontario.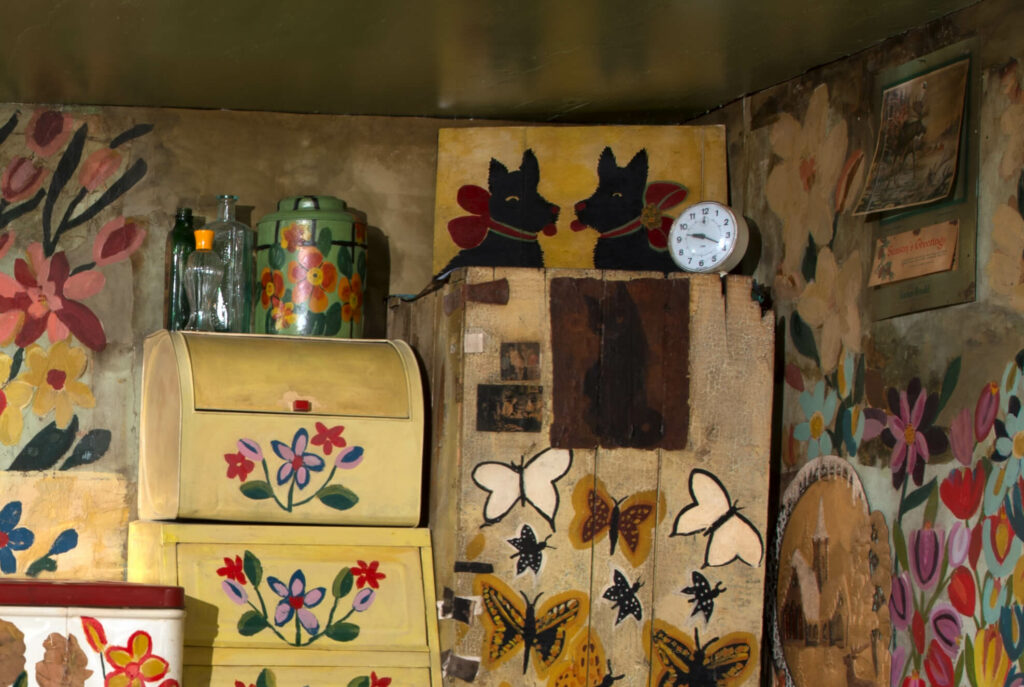 It is in items such as her cookie tin and painted bread boxes that we see a more traditional approach to vernacular folk art, reminiscent of the painted furniture and tools from nineteenth-century Nova Scotia and elsewhere. Over the years there has been a distinction drawn between traditional and contemporary folk art in Nova Scotia, especially by historian Richard Field, who looks at function as the key difference. He notes "the union of function and aesthetic that is characteristic of traditional folk art," while "contemporary folk art seldom includes function as part of its inspiration."  Like the makers of historical folk art, Lewis made this with the intention of using it every day.
Because most of the decorated household items remained in the house after the Lewises' deaths, they deteriorated quite significantly, and were a major focus of restoration efforts. A common question from visitors to art galleries is about the rules of not touching the artifacts, even seemingly robust ones made out of materials such as stone and metal. The reasons for this prohibition were made abundantly clear in the restoration of the painted cookie tin. This lovely object features a grid pattern painted all over with floral decoration, like flowers growing up a trellis. Before conservation, the lower two-thirds of the tin were in relatively good shape, but the top third, where hands would hold it while taking off the lid, was badly corroded. The oils in human skin had stayed on the tin, and the rusting had concentrated where they were present. Luckily, much of the original paint was actually still there, under the rust layer that had grown up over the paint. The restored tin can now be seen at the Art Gallery of Nova Scotia.