The Bluenose c.1960s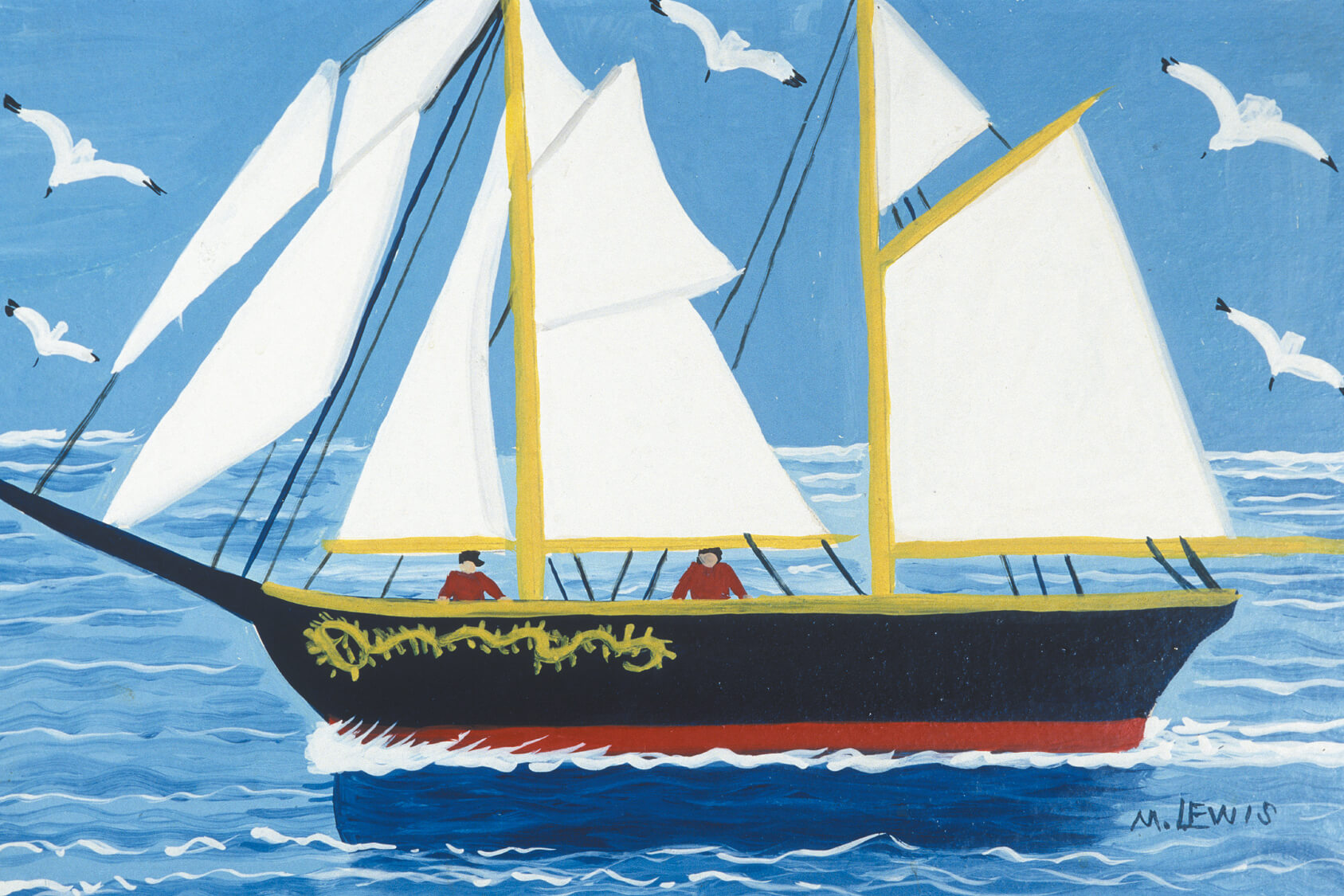 In this painting Maud Lewis presents the Bluenose, an iconic Nova Scotian fishing schooner that, under Captain Angus Walters, won the International Fisherman's Race numerous times, including three in a row from 1921 to 1923. One of the most famous ships in the world in the 1920s and 1930s, the Bluenose has graced the Canadian dime since 1937 (designed by sculptor Emanuel Hahn, 1881–1957). In 1963 a replica was commissioned by the Oland Brewery as a pleasure yacht and promotional vehicle for its Schooner beer brand. The Bluenose II was built in the same Lunenburg shipyard, by some of the same workers, as the original. It was gifted by the Olands to the province and now serves as "Nova Scotia's Sailing Ambassador." Lewis's painting dates from the mid-1960s and was likely a commission.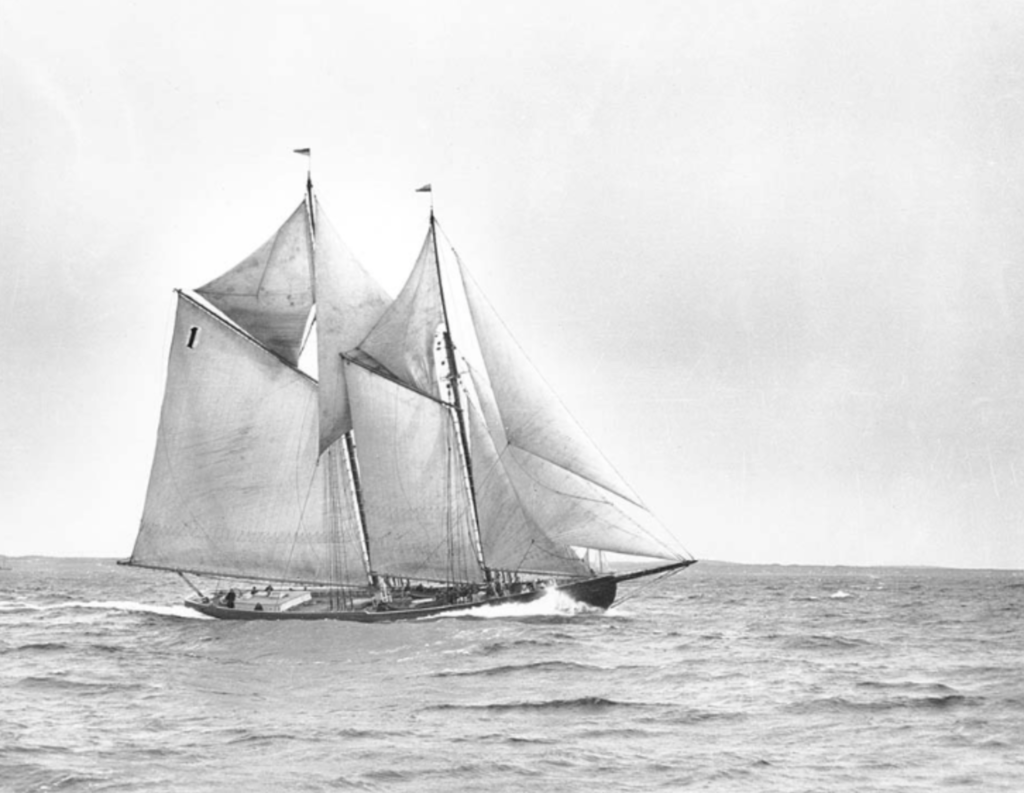 It is doubtful that Lewis ever saw the ship in person, but it was depicted in so many magazines, postcards, and various other souvenirs that images would have been easy for her to find. The Bluenose is one of the few paintings by Lewis that shows a subject from outside of Digby or Yarmouth Counties, although schooners would have been common in ports all along those shores until well into the 1940s. Many of her sea scenes, such as Fishing Schooner in the Bay of Fundy, n.d., feature less famous sailing ships, as well as the ubiquitous Cape Islander fishing boats.
The painting is also notable for the treatment of the water, which, with its reflection of the schooner's hull, the bow wave, and the waves in the foreground, contributes to one of her most accomplished depictions of ships at sea. Seagulls wheel overhead, and two of Lewis's familiar red-coated figures are seen on the deck.
While The Bluenose was not a recurring theme for Lewis, it is an important painting in her body of work, as it clearly shows how she worked with images familiar to Nova Scotians and to tourists. Lewis's work depicts a vanished Nova Scotia that appealed to her clients, many of whom were vacationers. The Nova Scotia tourism promotion that would come to define so much of Lewis's posthumous legacy is presaged here. In time, Lewis would become as iconic as the Bluenose.