Authorization 1969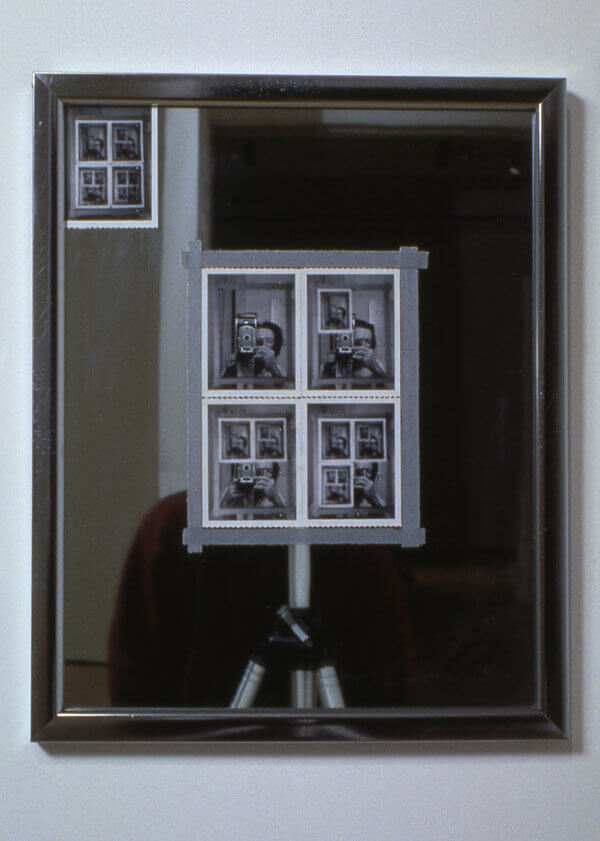 Sometimes mistaken for a self-portrait, Authorization is better understood as a staged performance of the photographic act. The work consists of a framed mirror onto which Snow has applied grey adhesive tape, forming a rectangle proportioned to hold four Polaroid photographs. There are five Polaroids in the finished work, the fifth affixed to the upper left-hand corner. The use of Polaroid technology is not incidental here. Before digital photography, the Polaroid was the camera of nearly instant results. The making of Authorization depended on Snow's ability to see the image he had just taken and to integrate it immediately into the work.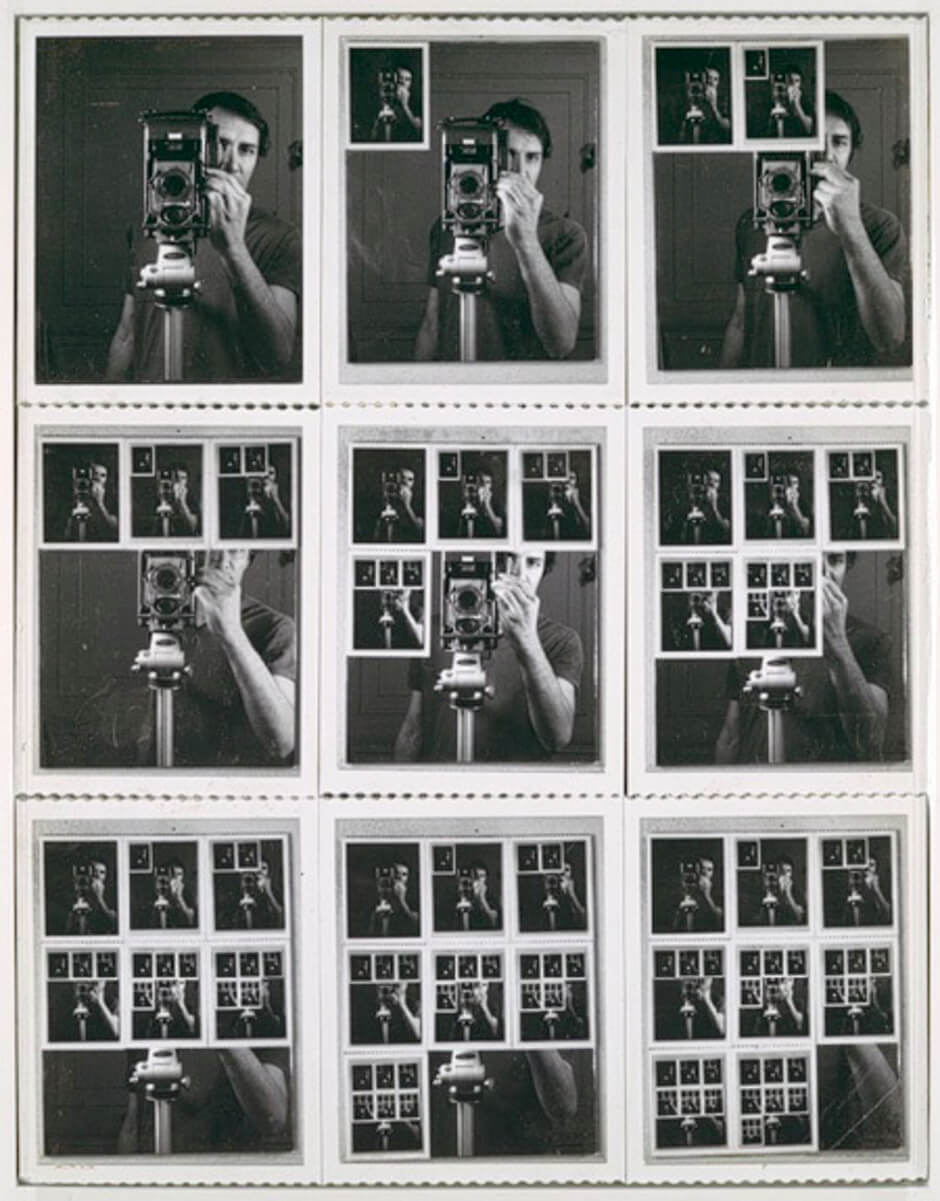 Snow placed the camera directly in front of the mirror, its reflection centred in the adhesive frame. The camera thus becomes the subject, the artist the camera operator. Looking through the camera, and focusing on its mirror image, he took the first photograph, which he then mounted in the upper left-hand corner of the adhesive rectangle. The image of the camera-subject is blurred because Snow has broken the fundamental rule about photographing a mirror image: one is supposed to focus on the mirror surface (the tape or the frame), not on the reflection. As he continued through the steps of filling the rectangle, the camera and its operator become more blurred; they disappear into the work-in-progress. The Polaroid in the upper left-hand corner is the image of the rectangle filled in. The erasure of man and machine is virtually complete.
Interpretations of Authorization properly insist on its display of photographic process as a comment on photographic representation. Snow made a number of works in this vein, as did other artists he was not aware of, including the American Conceptualist William Anastasi (b. 1933). Anastasi's Nine Polaroid Photographs in a Mirror, 1967, now held by the Metropolitan Museum of Art, New York, shares some, but not all, of Authorization's intricate program. Snow's use of tape to assert the picture plane—the field of action and its boundaries—and his doubled ambiguation of the subject set Authorization on its own path. First shown in Snow's exhibition at the 1970 Venice Biennale, Authorization was praised for its autonomy and reflexiveness: the content of this photographic work was purely and simply the history of its creation. The work was thus seen as the logical extension of Snow's paintings about painting—for example, Lac Clair, 1960—and it was acquired by the National Gallery for its collection of contemporary Canadian art, the first photographic work to be so designated.