Lac Clair 1960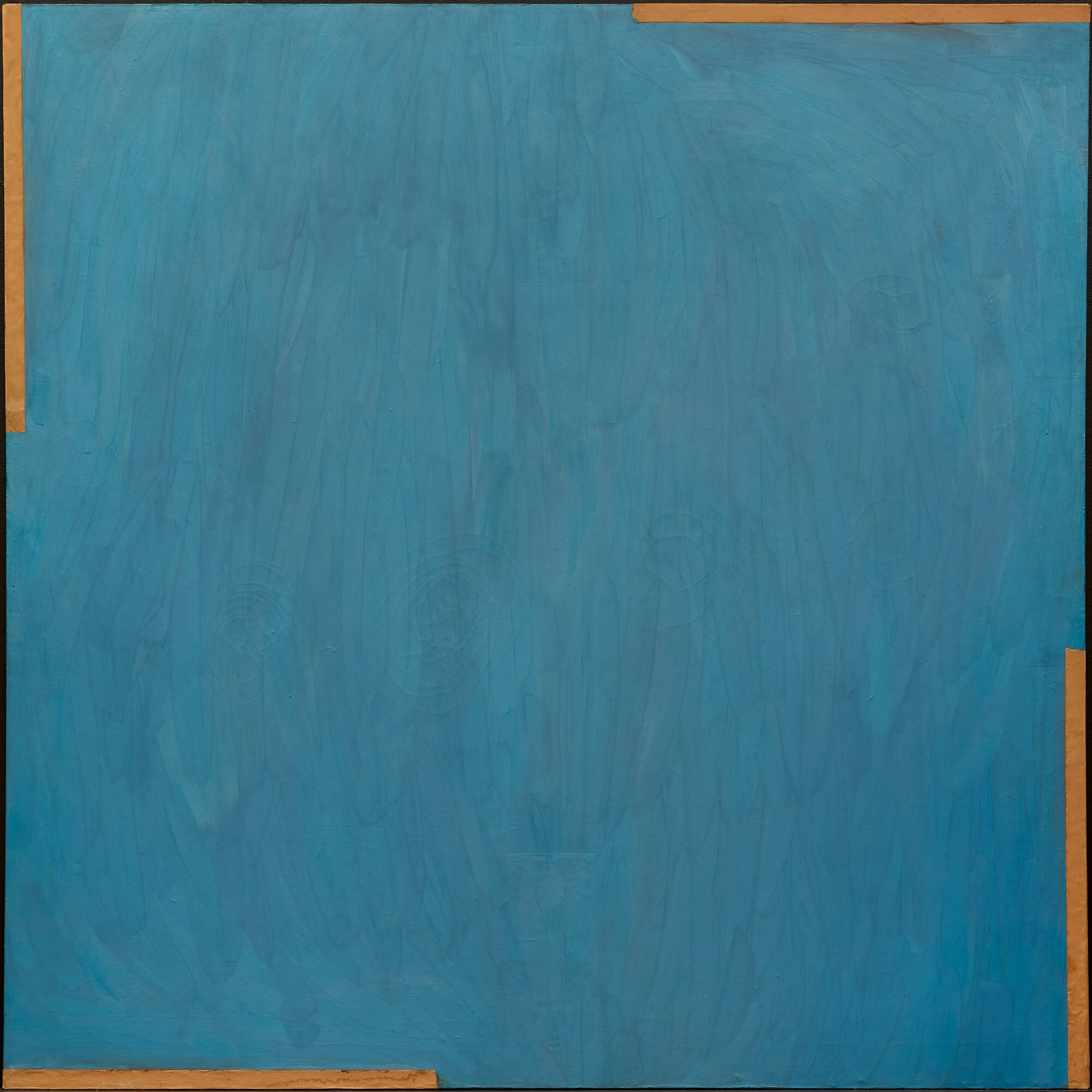 This abstract painting belongs to a family of works by Snow that also includes collage and sculpture created between 1959 and 1961. Influenced in his early years by the German-Swiss painter Paul Klee (1879–1940), Snow had set aside—temporarily, as it turned out—any reference to the figure and was deeply involved in both the process and the materiality of artmaking. What was this object called "a painting"? For Snow at that moment, it was a single-colour surface, whose textures and brush strokes served as evidence of its process of creation. So the blue surface of Lac Clair retains the memory of the painter applying the paint, which is more concentrated at the centre—not darker or lighter but simply more worked than at the four corners, which are the measure of his reach. This measurement—a human presence without representation—is emphasized by the application of adhesive tape to each edge. This can be seen as a framing device, though imperfectly, as the perimeter line is not continuous. To locate the tape, imagine the painting in rotation. The tape will always be at the upper right edge. This simple device, combined with the arc of Snow's brush strokes, sets the work in motion without disturbing the serenity of its blue centre.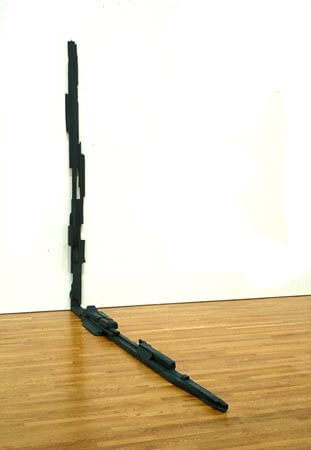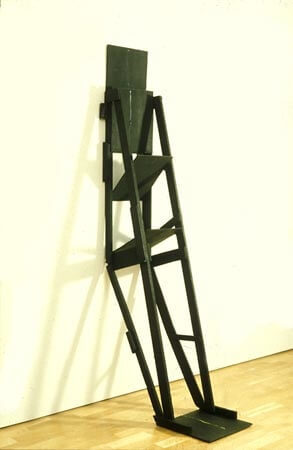 Green in Green, 1960, oil and Lucite on canvas, also falls within this family of works. The title and the painting's lively surface refer not just to colour but also to the use of medium, to process, and gesture: the darker of the two greens is the underpainting, which, protected during the next application by strips of tape, rises as a geometric form onto the surface. Also in the same vein is Years, 1960, a gouache on paper collage on a painted corrugated cardboard support. In this work Snow proceeds additively, covering one surface with another that floats above it, like a membrane or a curtain. The tape in Lac Clair is also an "addition," in that without adding much thickness, Snow nevertheless underscores the object-ness of the work. His more overtly three-dimensional works of this period—Shunt, 1959, and Quits, 1960, abstractions in painted wood—also seem bent on questioning their sculptural identities, as their elements flow or tumble from the wall (the place of painting) onto the floor.
Lac Clair was intended to represent its own making, but once completed the work reminded Snow of his Levesque grandparents' cottage on a small lake near Chicoutimi, Quebec. Built on an island, and almost entirely covering it, the cottage was surrounded by water, gently lapping on all sides, reflecting light onto the walls and ceilings of the rooms. Snow's painting places the blue medium at the centre of this deeply internalized childhood memory. Water and light themes would continue to feature in Snow's work, notably in his film Wavelength, 1966–67.