John, Dick, and the Queen 1977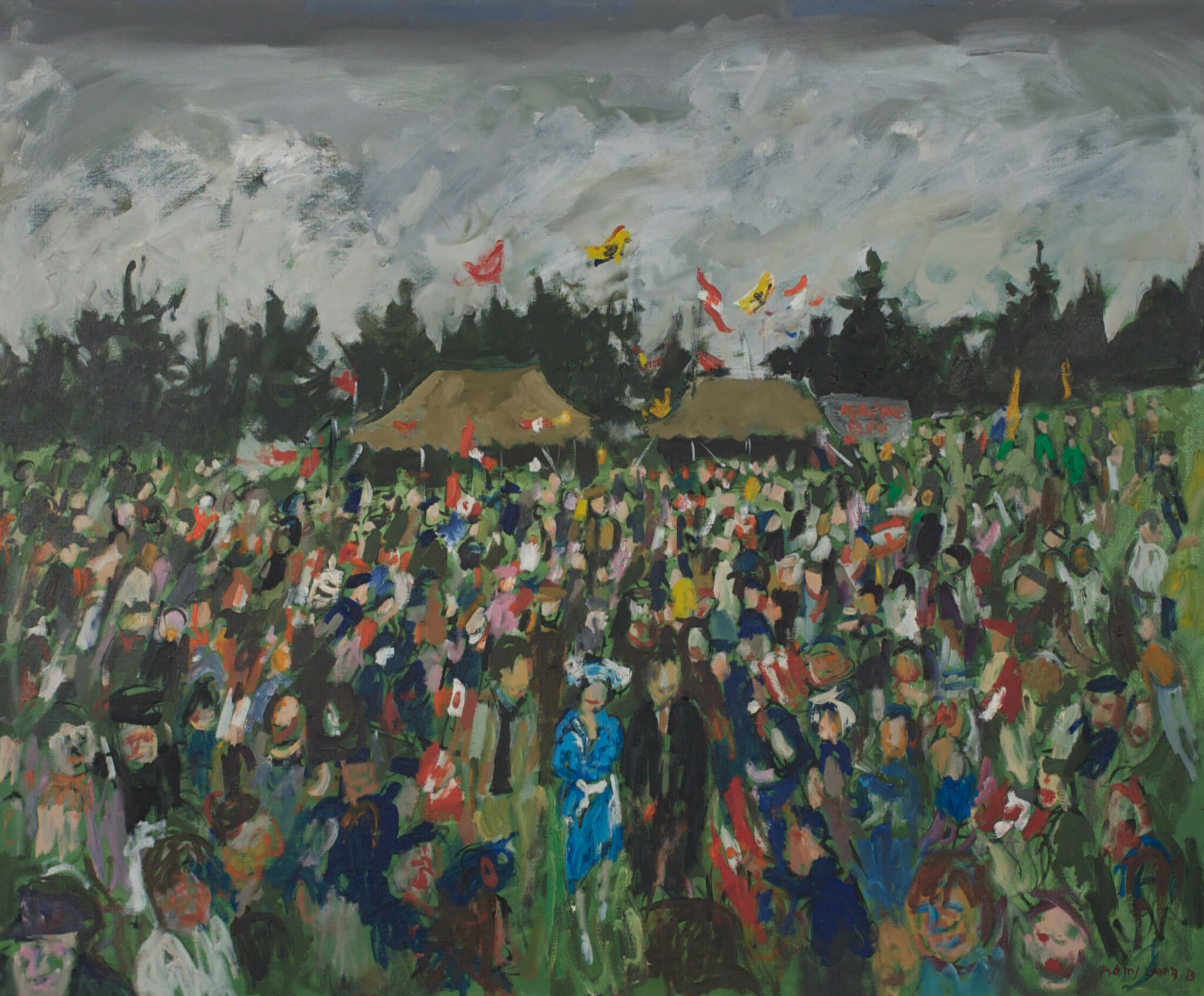 In July 1976 Molly Lamb Bobak was commissioned to document the official visit by Queen Elizabeth II and the Duke of Edinburgh to New Brunswick. This opportunity, she said, extended her interest in portraying people in group situations. She travelled to towns and cities throughout the province, sketching the boisterous crowds waiting to catch a glimpse of the royal couple.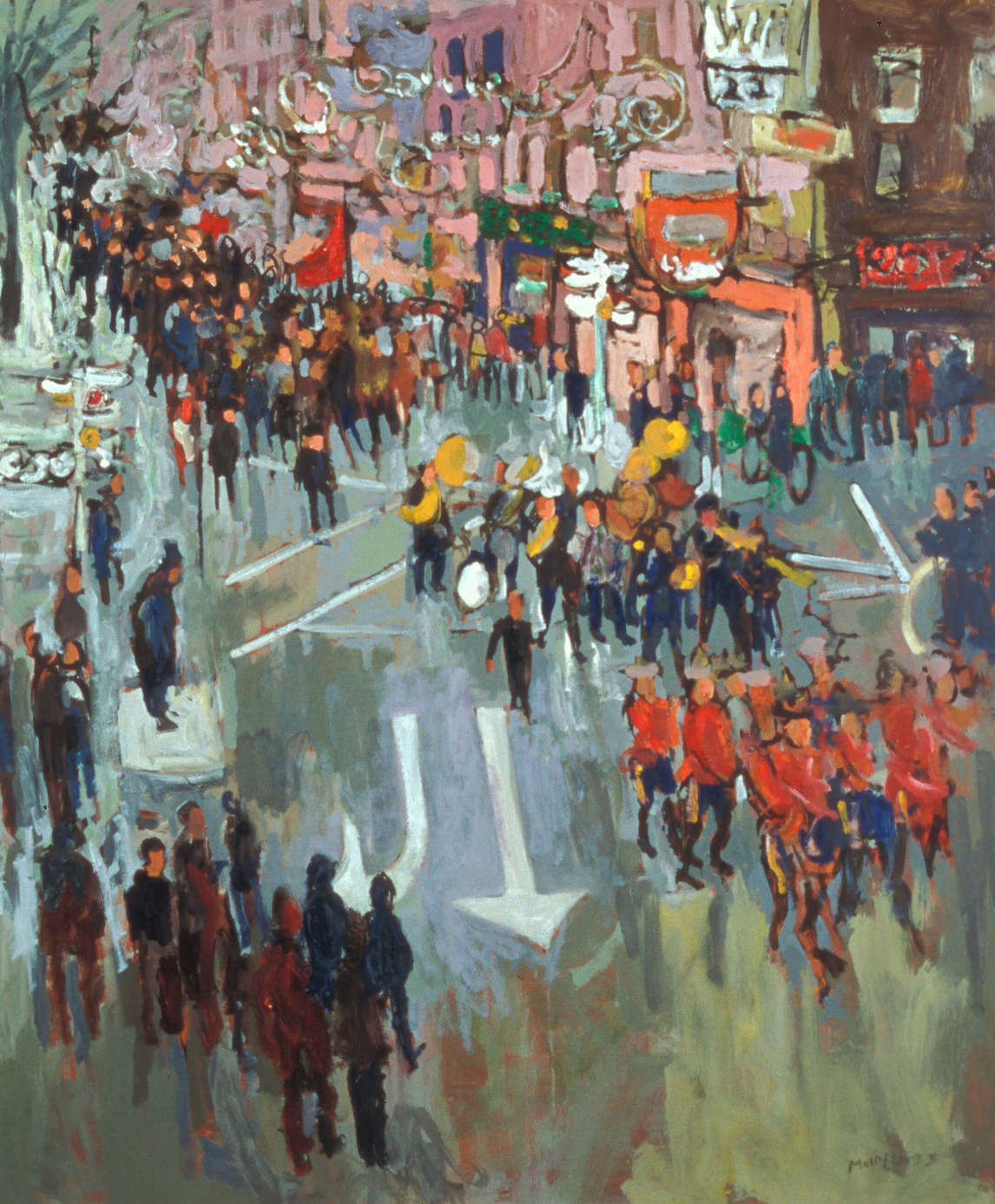 In John, Dick, and the Queen, Lamb Bobak places herself, and by extension the viewer, at ground level among the revellers, sharing in the excitement as they wave their flags. She uses colour to reinforce the rhythm and the drama she experienced as part of this jubilant crowd. The Queen, dressed in blue, is crossing the field accompanied by Premier Richard Hatfield and John Saunders, Lamb Bobak's friend who worked for the Ministry of Culture. Later, as a humourous private aside, she dubbed it "The Three Queens"—knowing that both men were gay.
Lamb Bobak succeeds in capturing the exuberance of the crowd that day, and she conveys this excitement to the viewers. Like the artist herself, they in turn join the joyful, swaying masses:
I've never been so excited as on that day. I think the whole of Fredericton felt that way (whether they're monarchists or not). I was really excited by the crowd and the joy in the town, the flags. I was laughing, I was crying . . . at the sheer pleasure everyone was having—the dancers, the pipers, everyone that was there . . . every place I looked there was a subject for me . . . to paint.
The perspective Lamb Bobak employs in John, Dick, and the Queen is different from the more distant one she usually favours in her crowd scenes, and that affects the sense of movement within the image. In the colourful, semi-abstract canvas November 11, 1971, depicting a crowd assembled for Armistice Day events in Vancouver, she situates the viewer above the crowd, looking down at the people who have gathered to watch the parade. She positions them so they can see the marchers as they progress from the background on the left into the foreground on the right. The viewers' sense of movement is heightened by the loose brushwork and the bold white traffic lines on the pavement.