Copyright & Credits
Acknowledgements
From the Author
I wish to express my gratitude to the editors and staff of the Art Canada Institute for their unwavering support of this book. Sara Angel's enthusiasm and dedication to bringing this project to a close has been especially impressive. I also want to thank wholeheartedly Lucy Kenward, my editor, with whom it was an absolute pleasure to work. Any errors or shortcomings in this book are my responsibility.
Without the generous support from the Social Sciences and Humanities Research Council, the University of Regina President's Fund, and the University of Regina's Humanities Research Institute, the research for this book would not have been possible. I wish also to thank my diligent research assistants, Leisha Grebinski, Bridget Keating, Lydia Miliokas, Caitlyn Jean McMillan, Caitlin Mullan, and Ashton Wiebe. Friends, colleagues, mentors, faculty, and students at the First Nations University of Canada, the University of Regina and beyond deserve my thanks. I am grateful also to the members of the Norval Morrisseau Heritage Society for their encouragement.
Special thanks goes to my family. My daughters, Dagmar and Madelaine, continually inspire me with their zest for life and I thank them for this. To Mark, my husband, words don't really cut it but thanks for keeping it real. I come from a line of strong Lakota women and I need to thank my grandmother Jean Paquin and my mother, Collette Robertson, for instilling in me their spirit and tenacity. It comes in handy.
From the Art Canada Institute
This online art book was made possible thanks to BMO Financial Group, Lead Sponsor for the Canadian Online Art Book Project.

Much gratitude goes to the Title Sponsor for this publication: TD Bank Group.

The Art Canada Institute gratefully acknowledges the other sponsors for the 2015–16 Season: Aimia, Consignor Canadian Fine Art, Gluskin Sheff + Associates Inc., the Hal Jackman Foundation, K. James Harrison, and Sandra L. Simpson.

Thanks also to the Art Canada Institute Founding Patrons: Sara and Michael Angel, Jalynn H. Bennett, the Butterfield Family Foundation, David and Vivian Campbell, Albert E. Cummings, Kiki and Ian Delaney, the Fleck Family, Roger and Kevin Garland, the Gershon Iskowitz Foundation, The Scott Griffin Foundation, Michelle Koerner and Kevin Doyle, Phil Lind, Sarah and Tom Milroy, Nancy McCain and Bill Morneau, Gerald Sheff and Shanitha Kachan, Sandra L. Simpson, Pam and Mike Stein, and Robin and David Young; as well as its Founding Partner Patrons: The Pierre Elliott Trudeau Foundation and Partners in Art.

The ACI gratefully acknowledges the support and assistance of Aboriginal Affairs and Northern Development Canada (Kevin Gibbs, Danielle Shrestha, and Danielle Printup); the Art Gallery of Ontario (Jim Shedden); Canadian Museum of History (Erin Gurski and Vincent Lafond); Christian Chapman; Edward P. Taylor Library & Archives (Donald Rance); Glenbow Museum (Lia Melemenis); McMichael Canadian Art Collection (Dr. Sarah Stanners, Janine Butler, and Ki-in Wong); Montreal Museum of Fine Arts (Marie-Claude Saia); National Film Board of Canada (Ragnhild Milewski); National Gallery of Canada (Kristin Rothschild, Raven Amiro, and Erica Dole); and Thunder Bay Art Gallery (Meaghan Eley).
---
Image Sources
Every effort has been made to secure permissions for all copyrighted material. The Art Canada Institute will gladly correct any errors or omissions.
---
Credits for Banner Images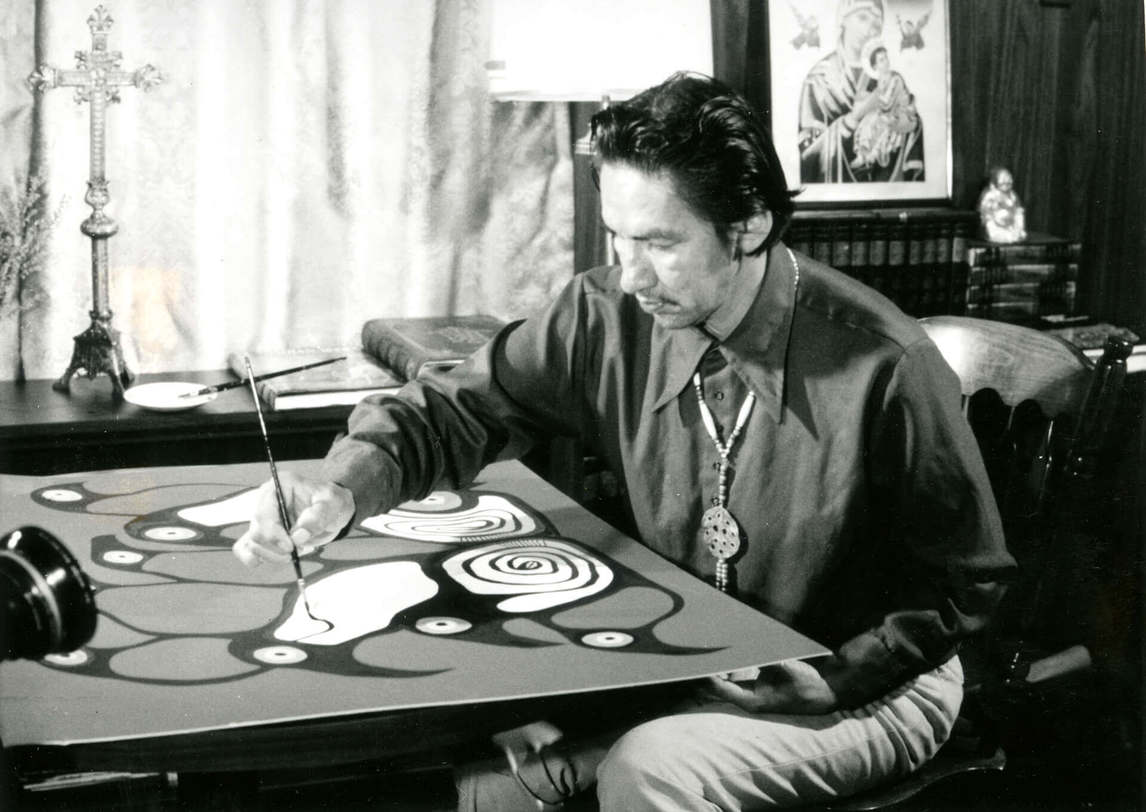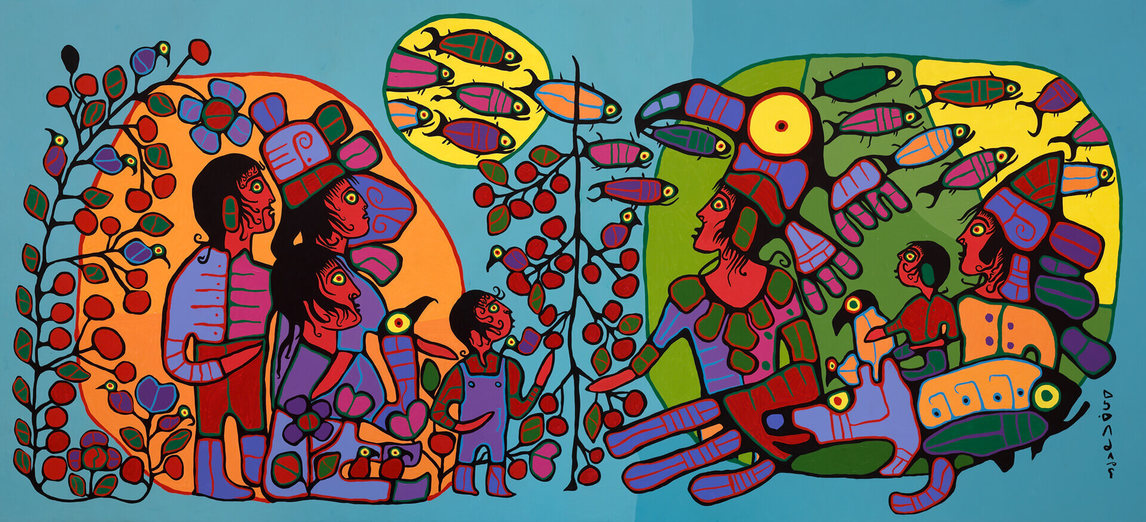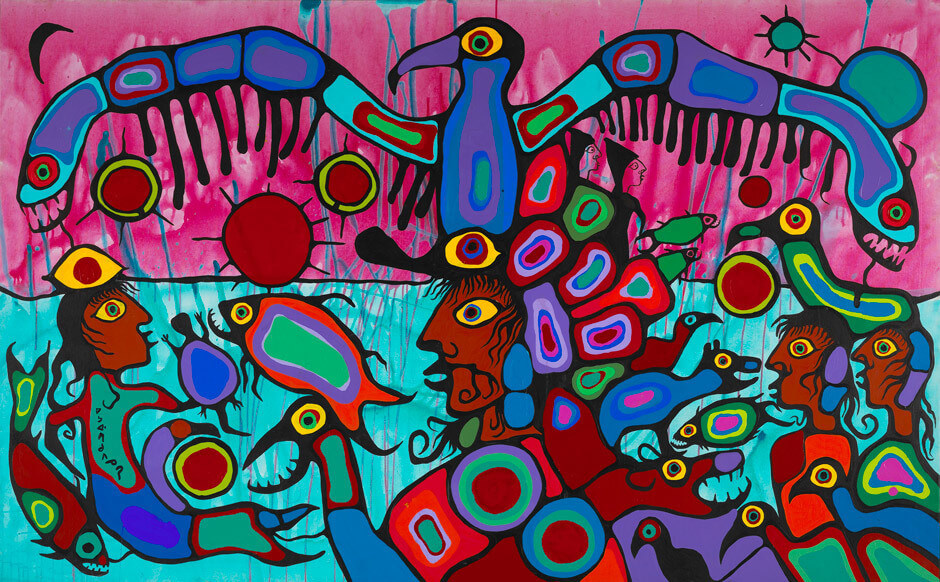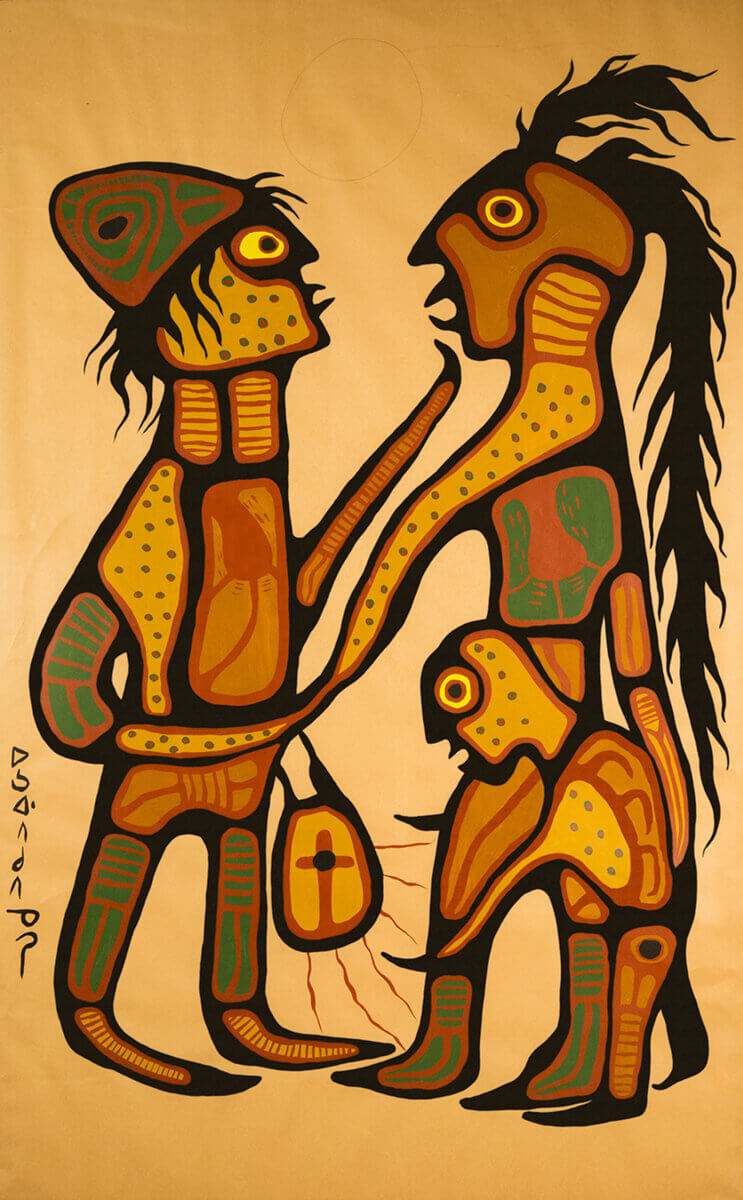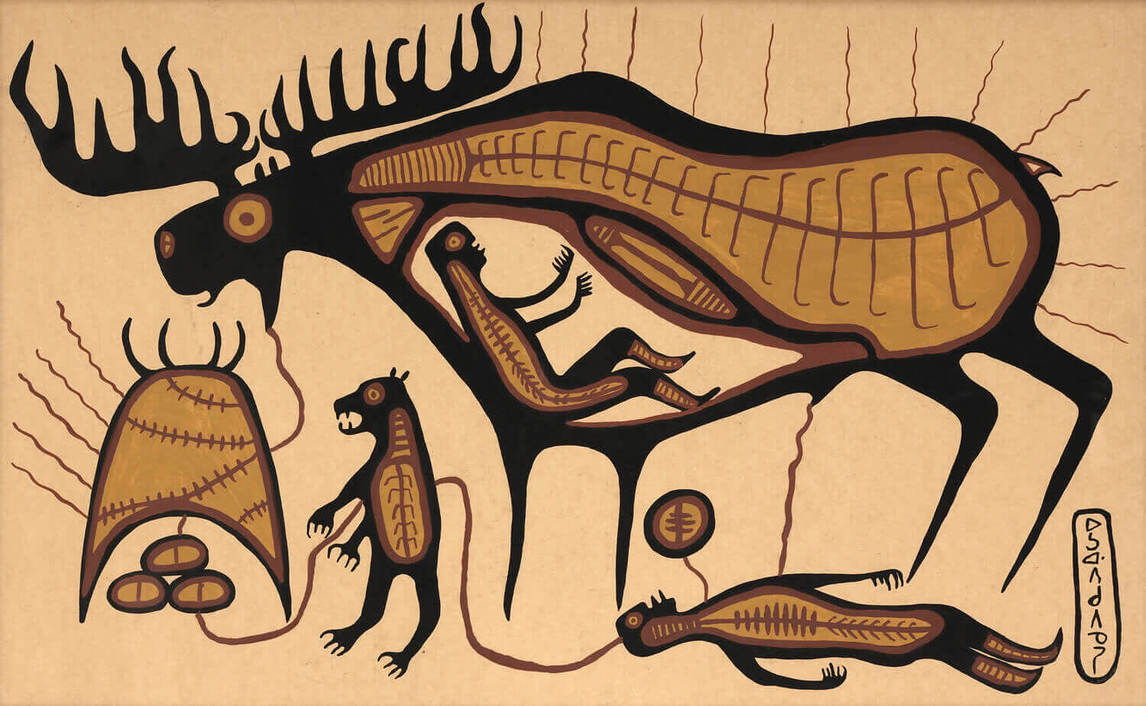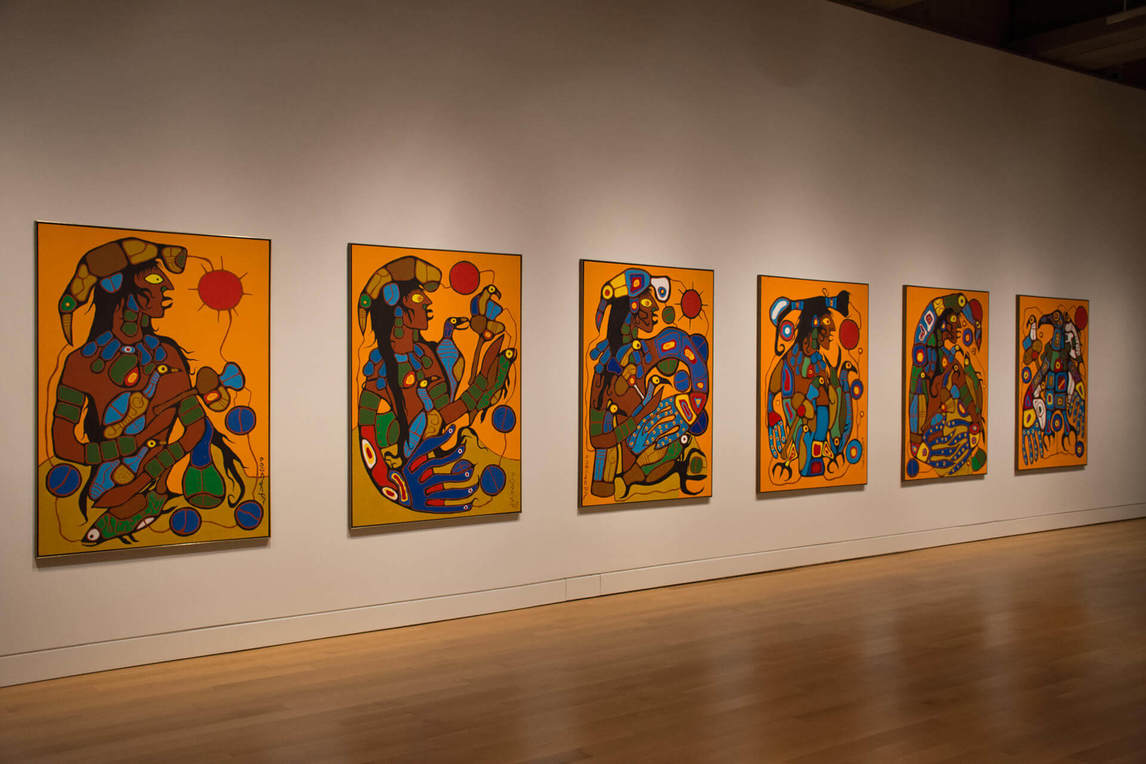 ---
Credits for Works by Norval Morrisseau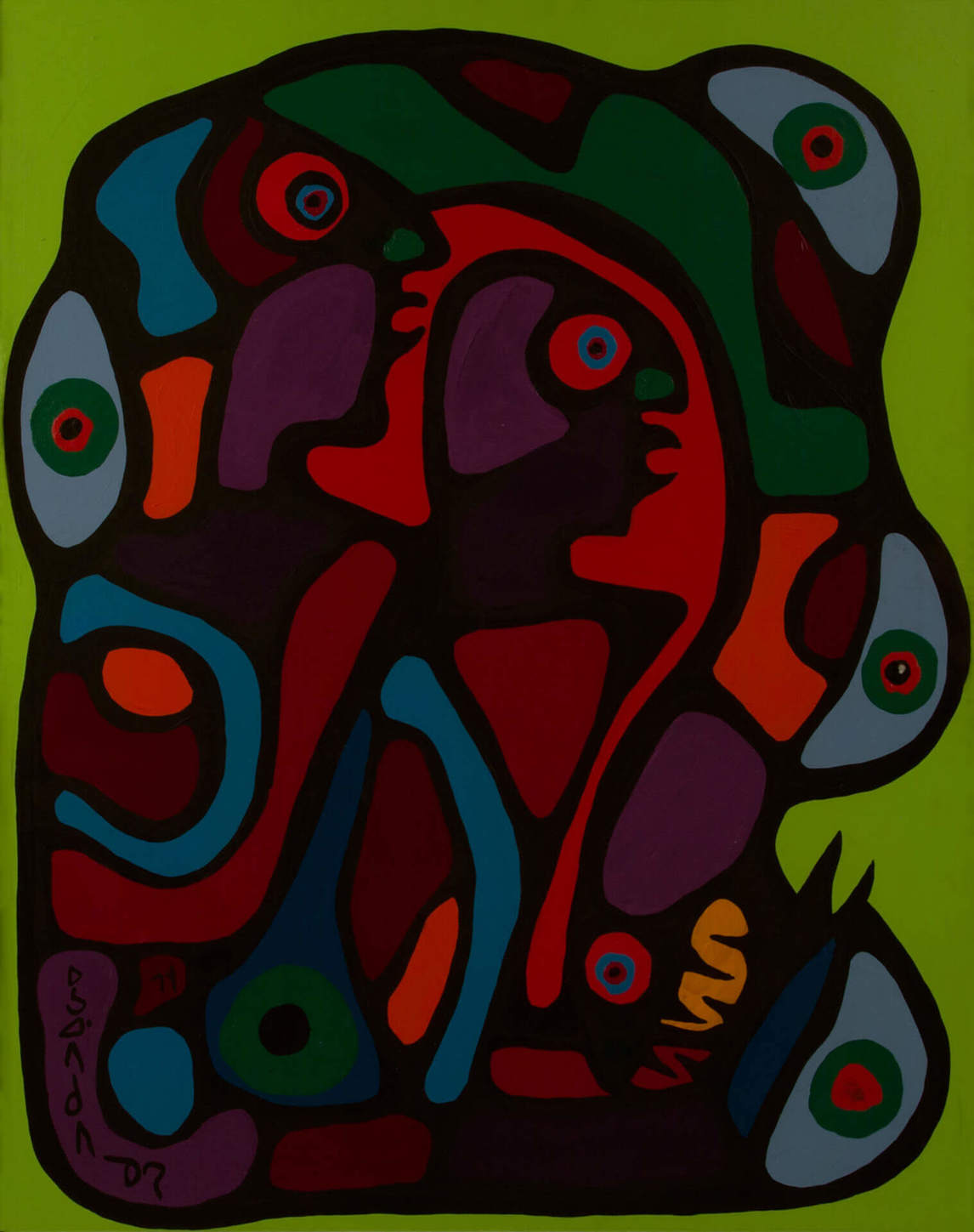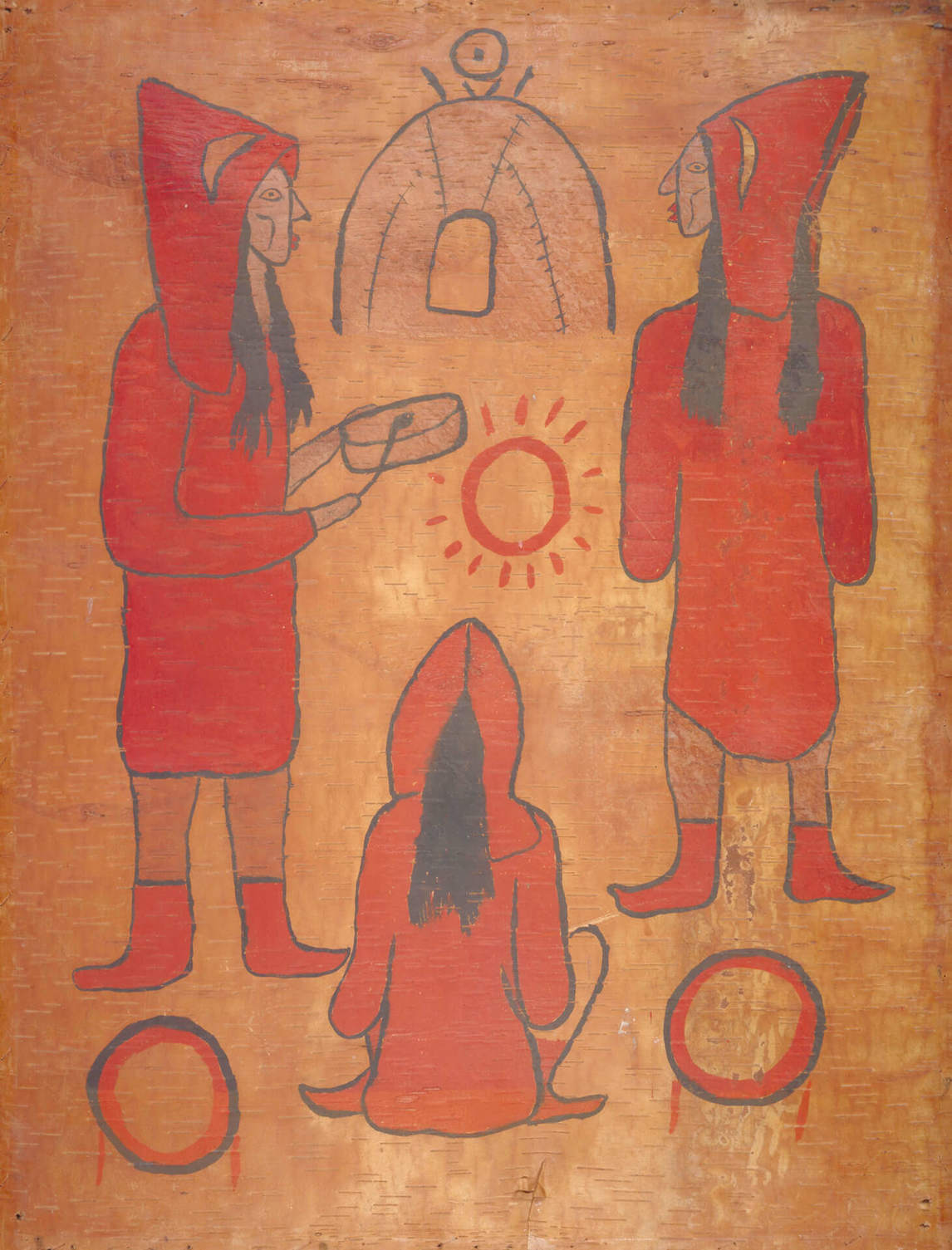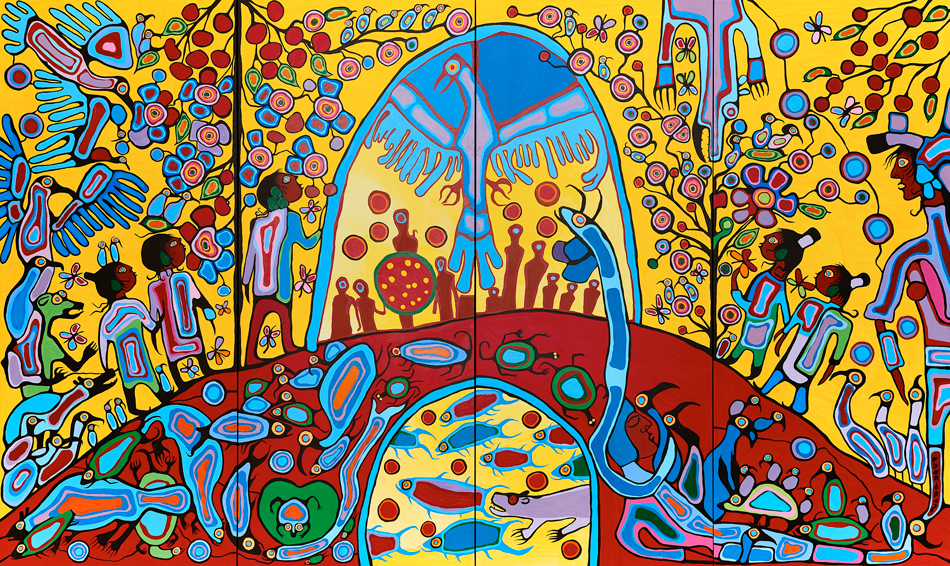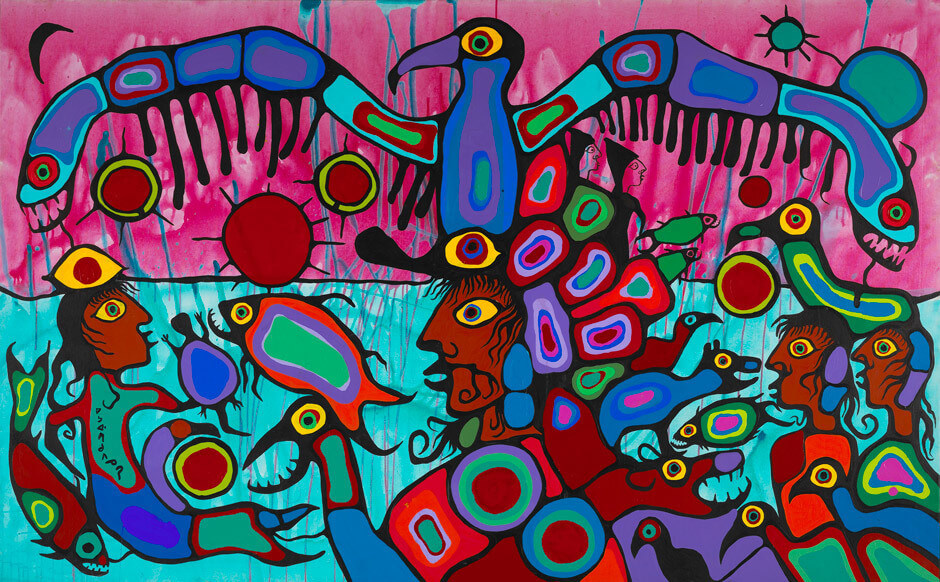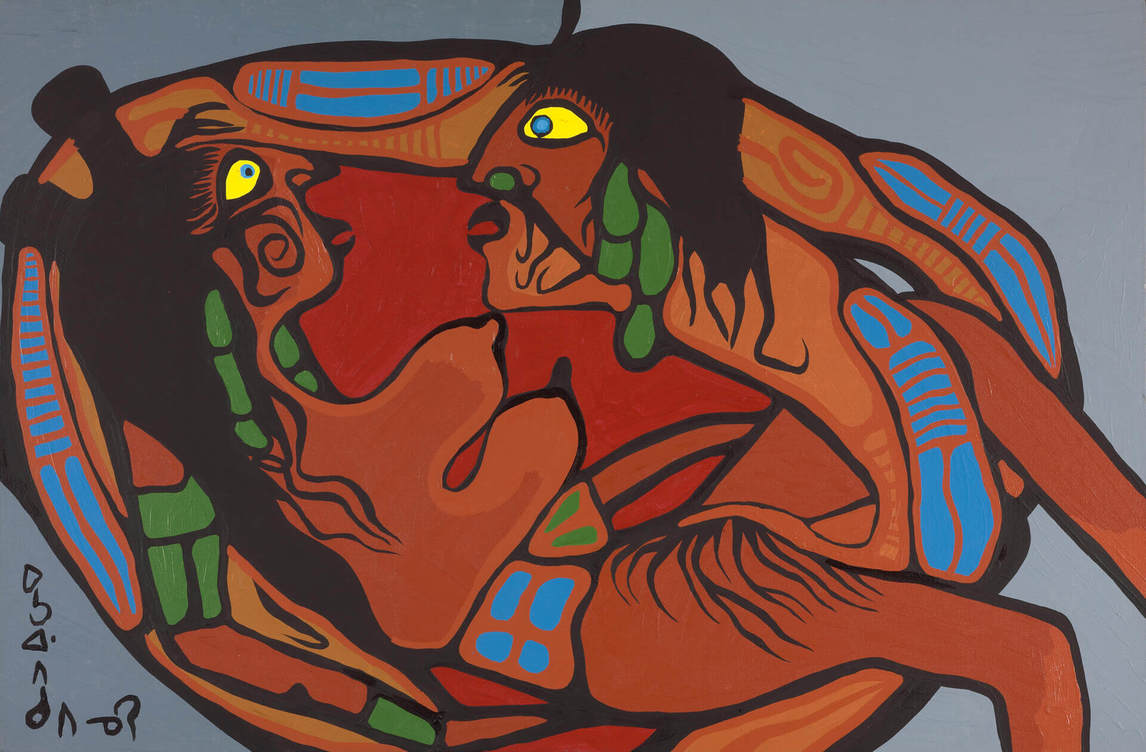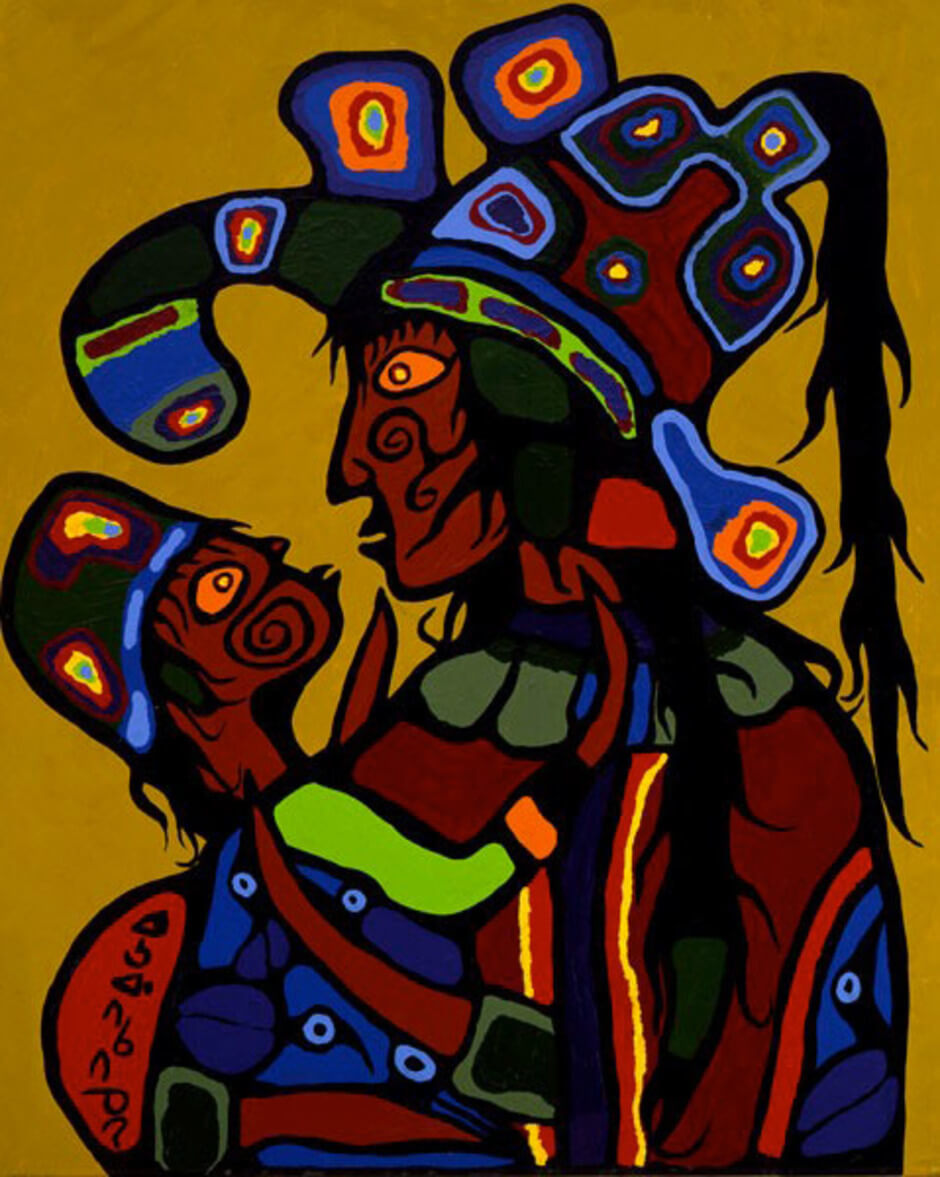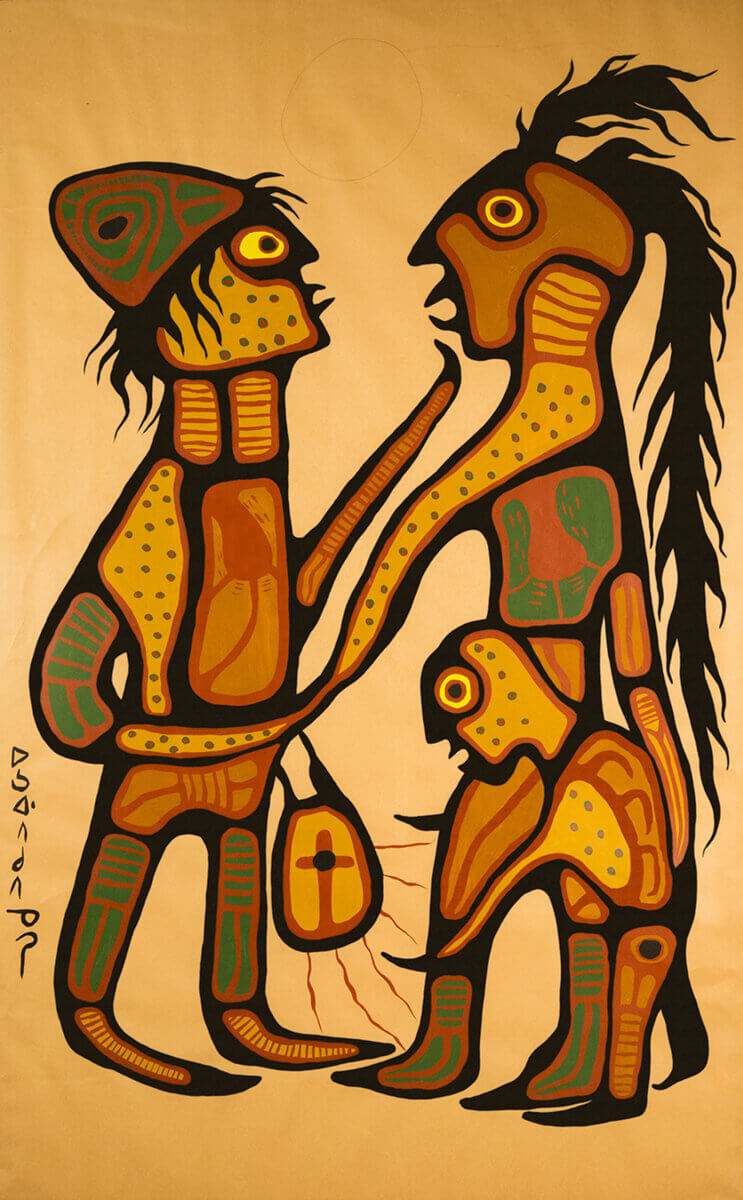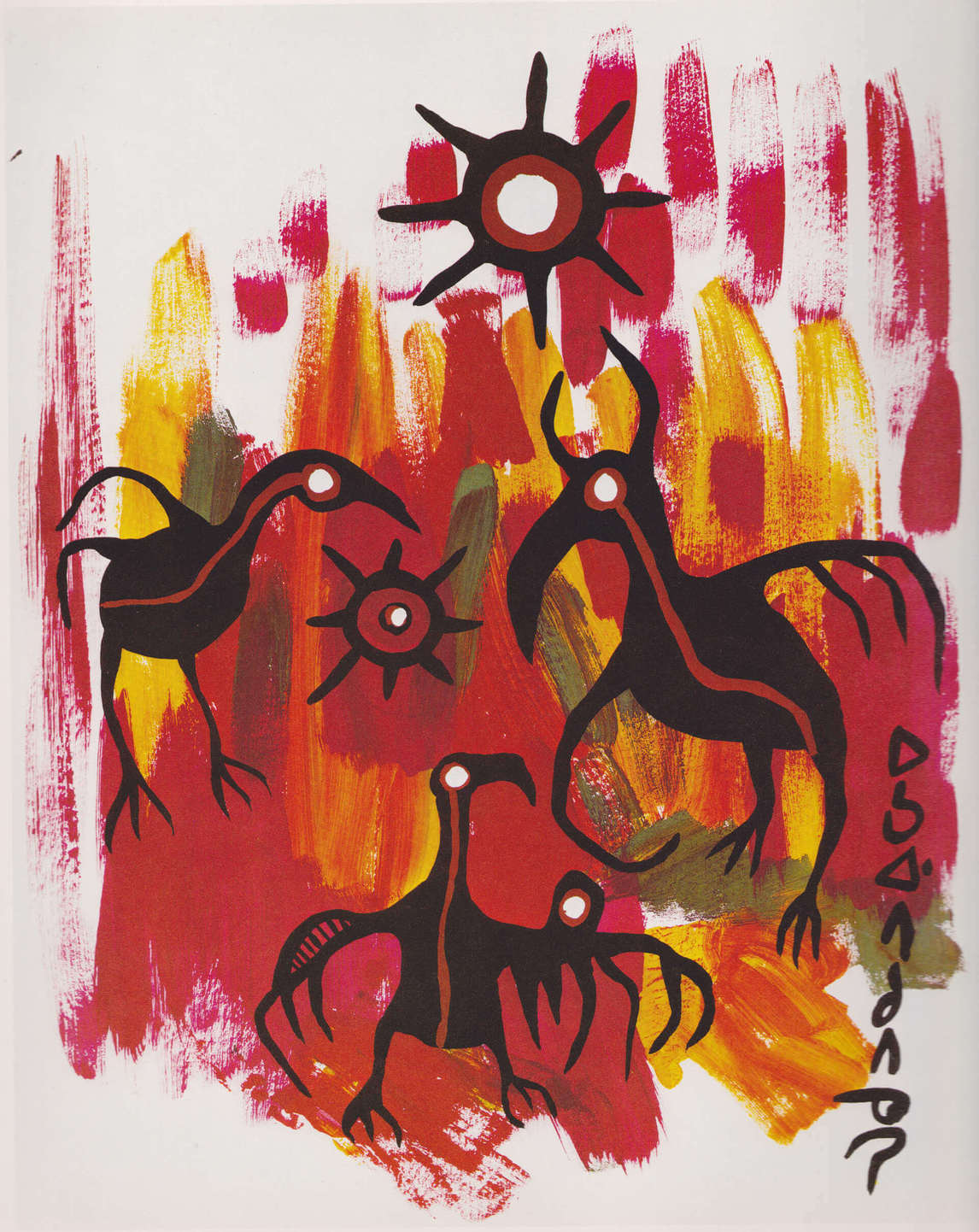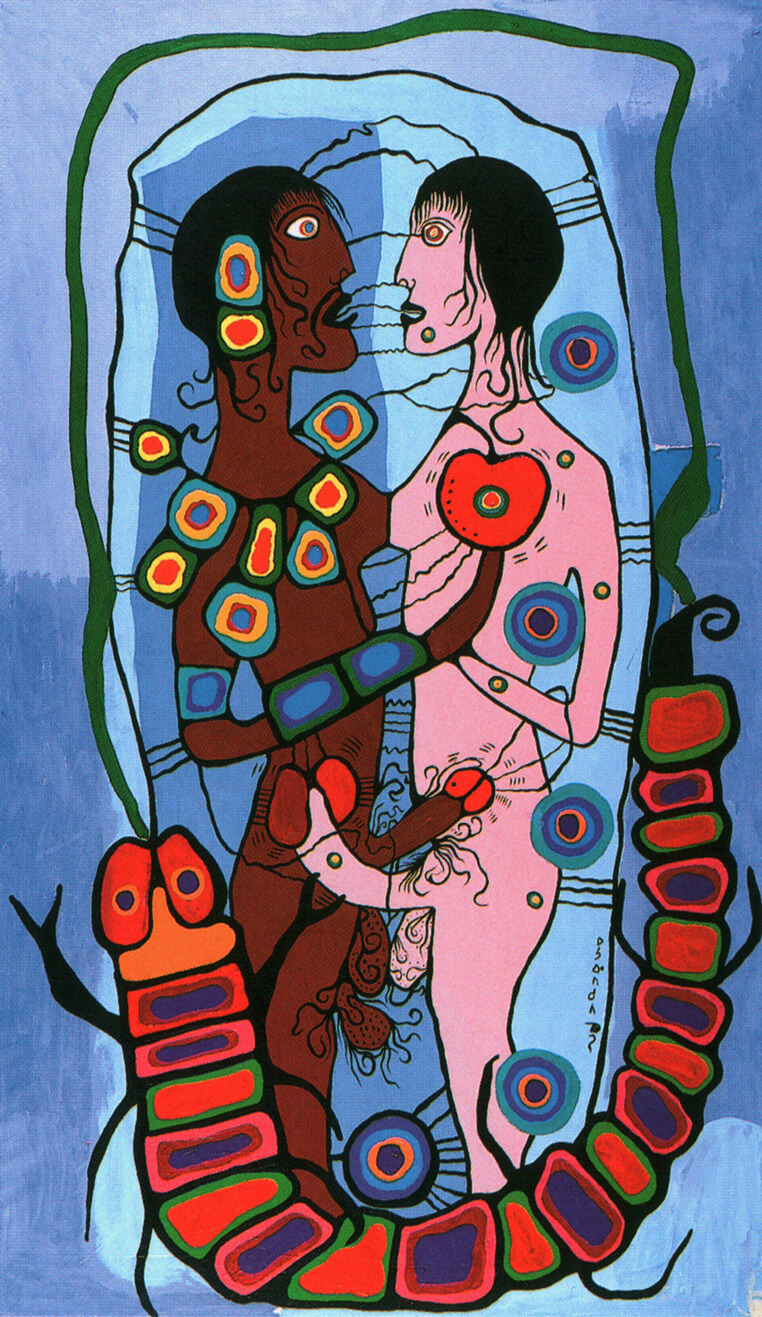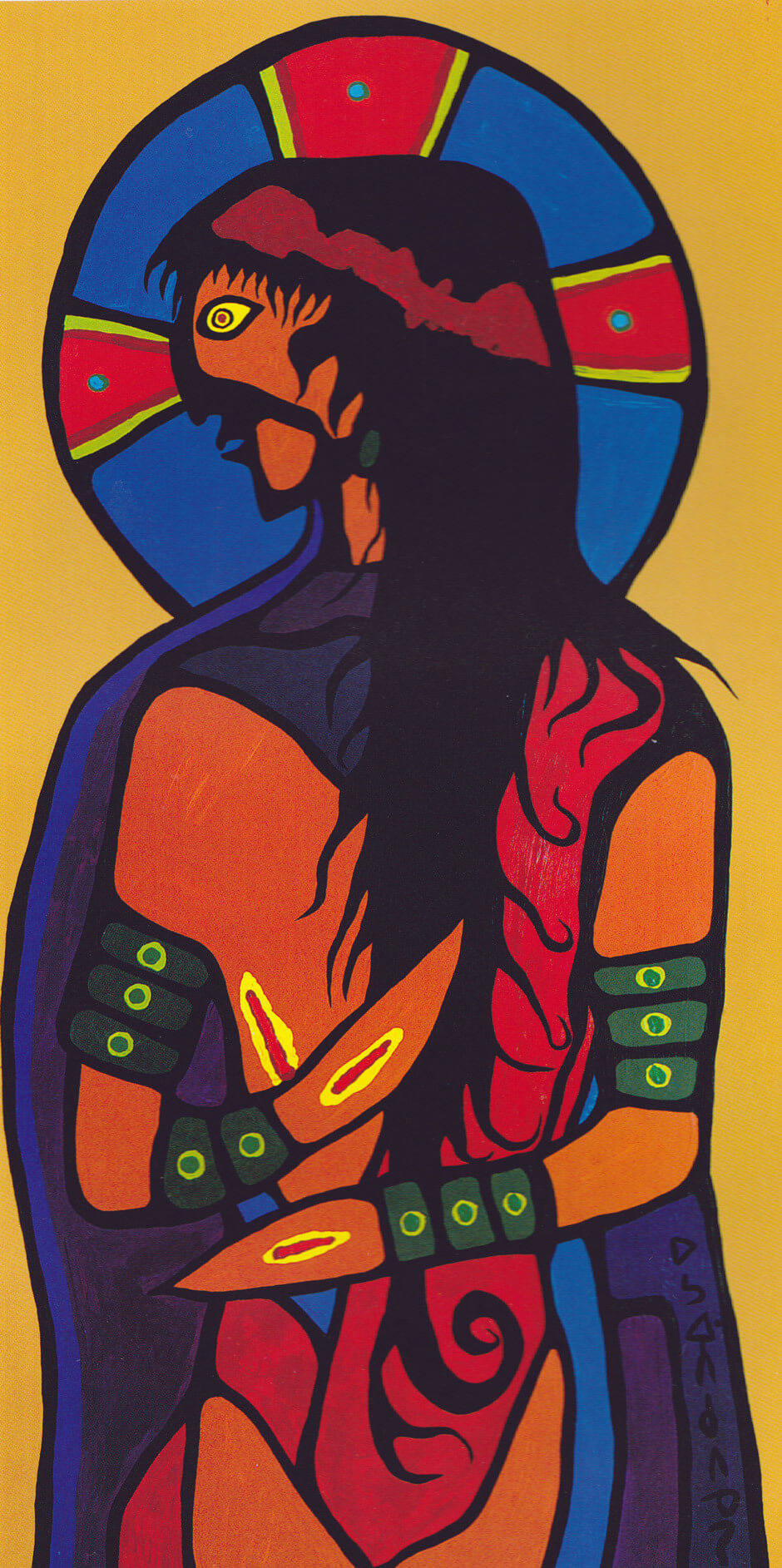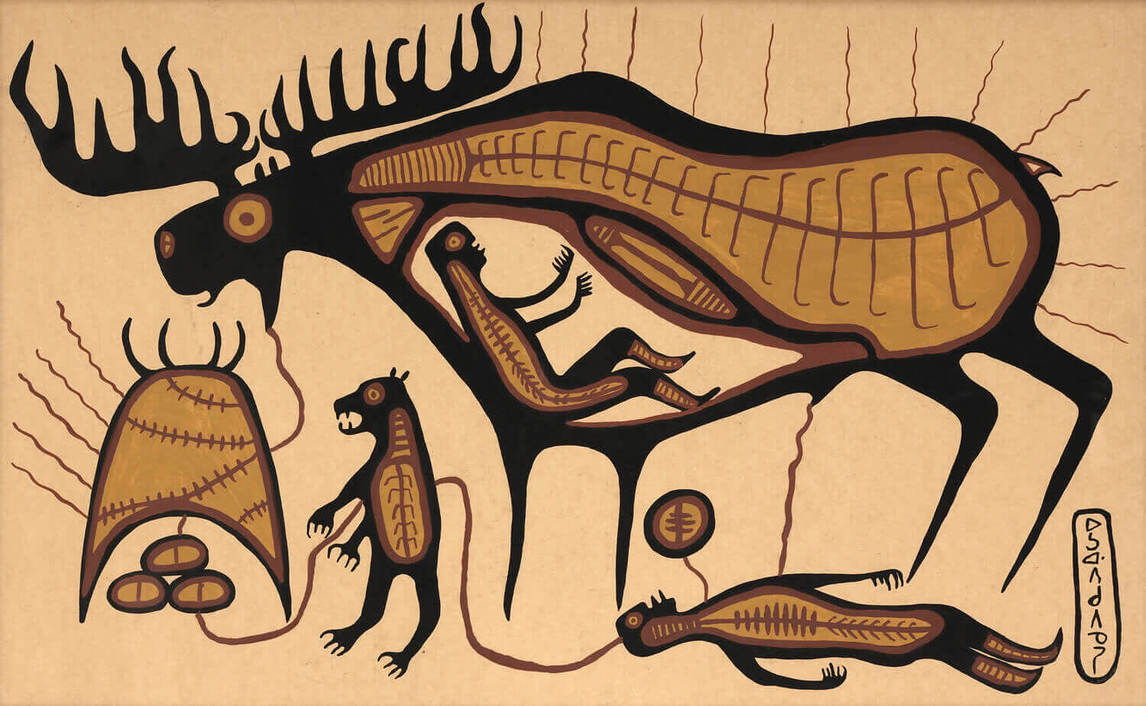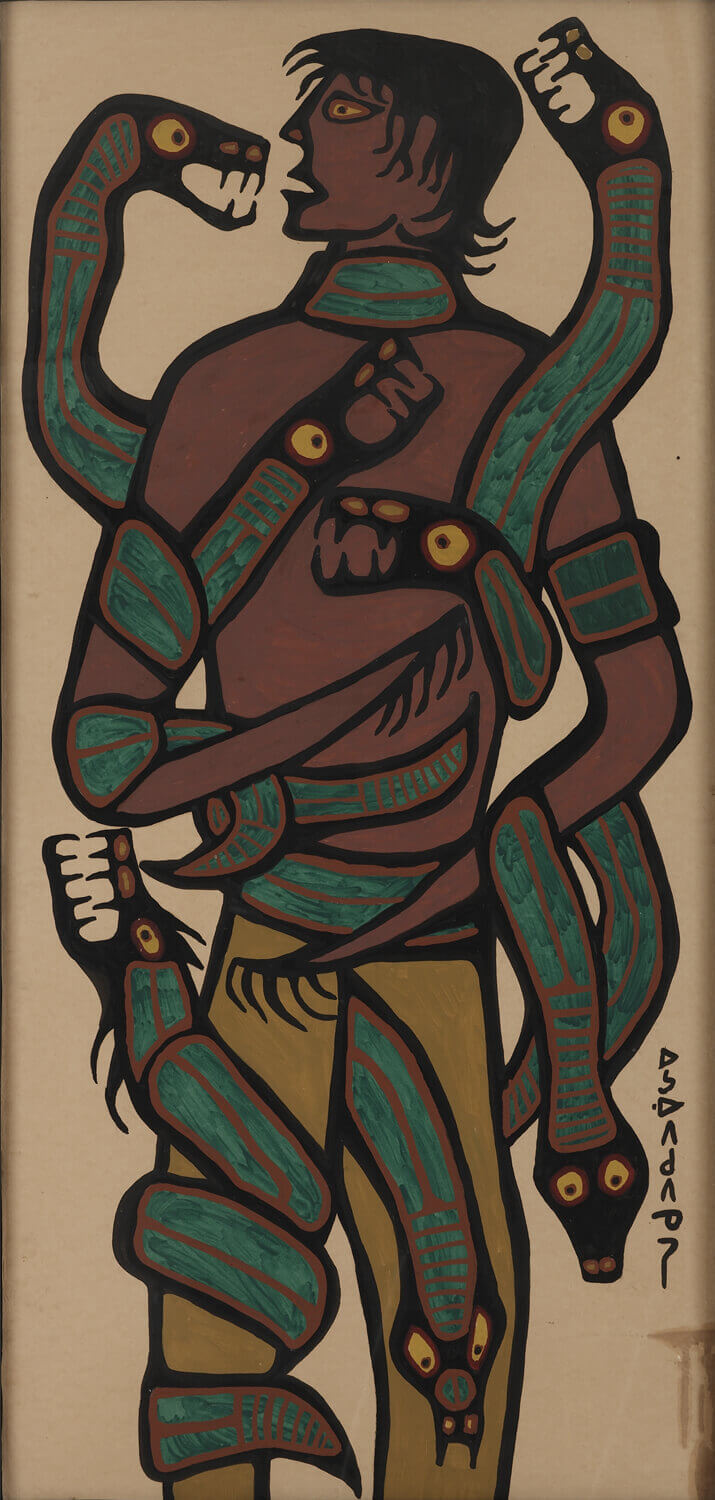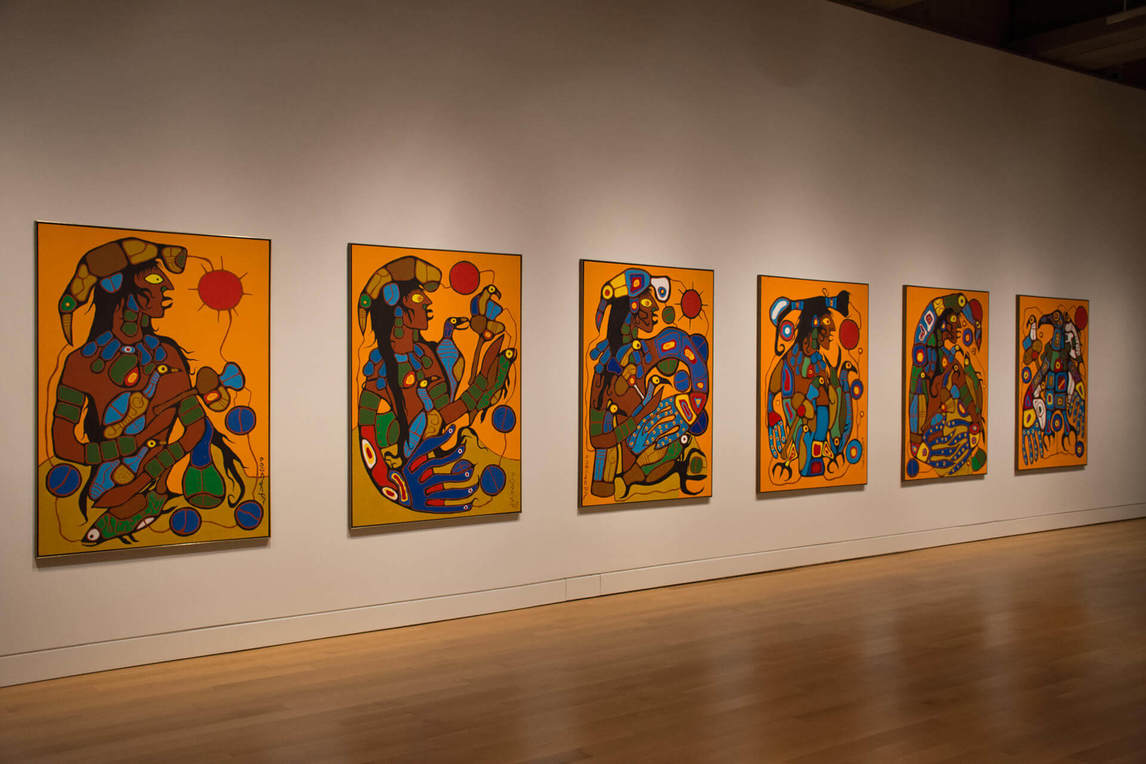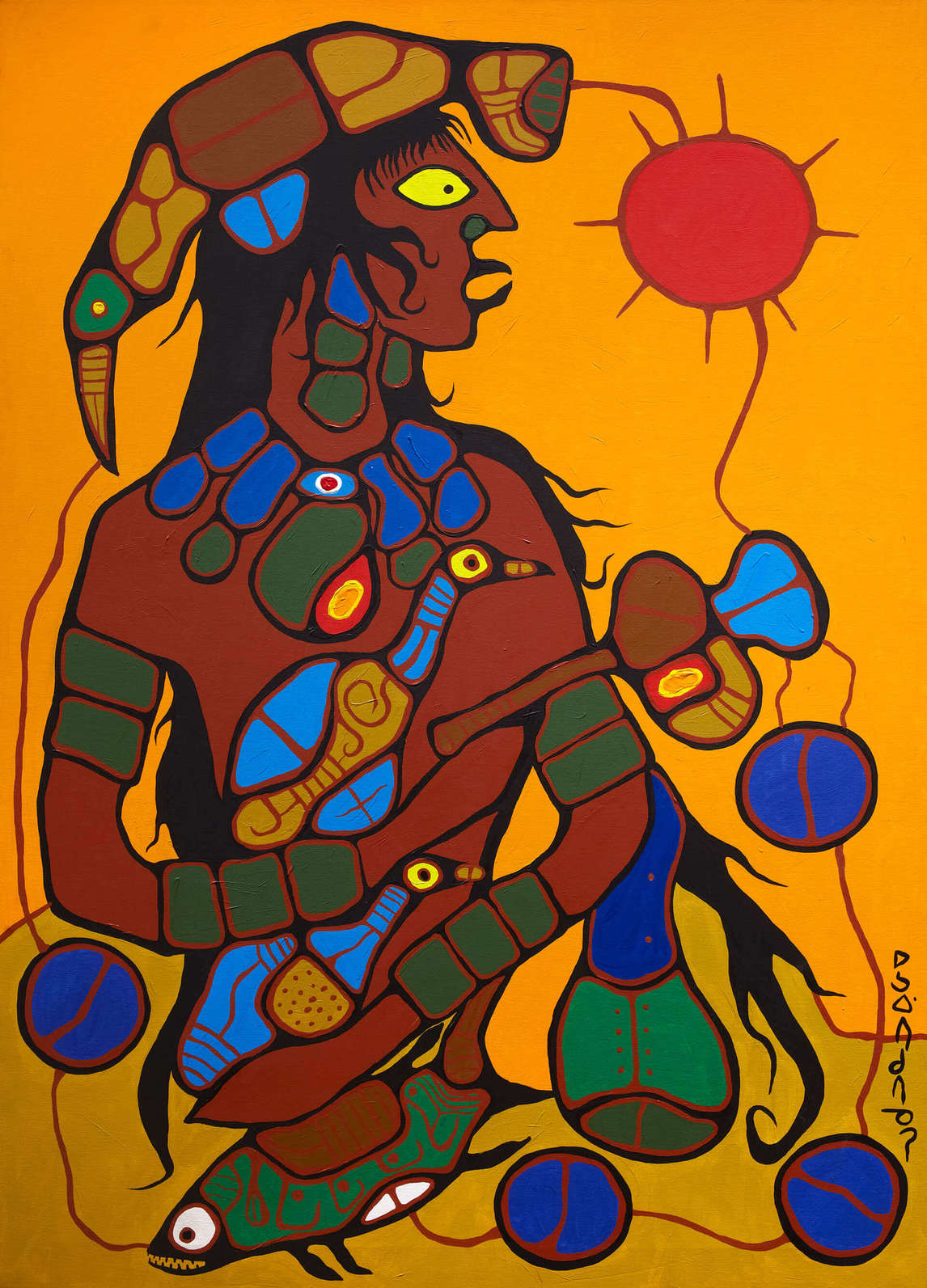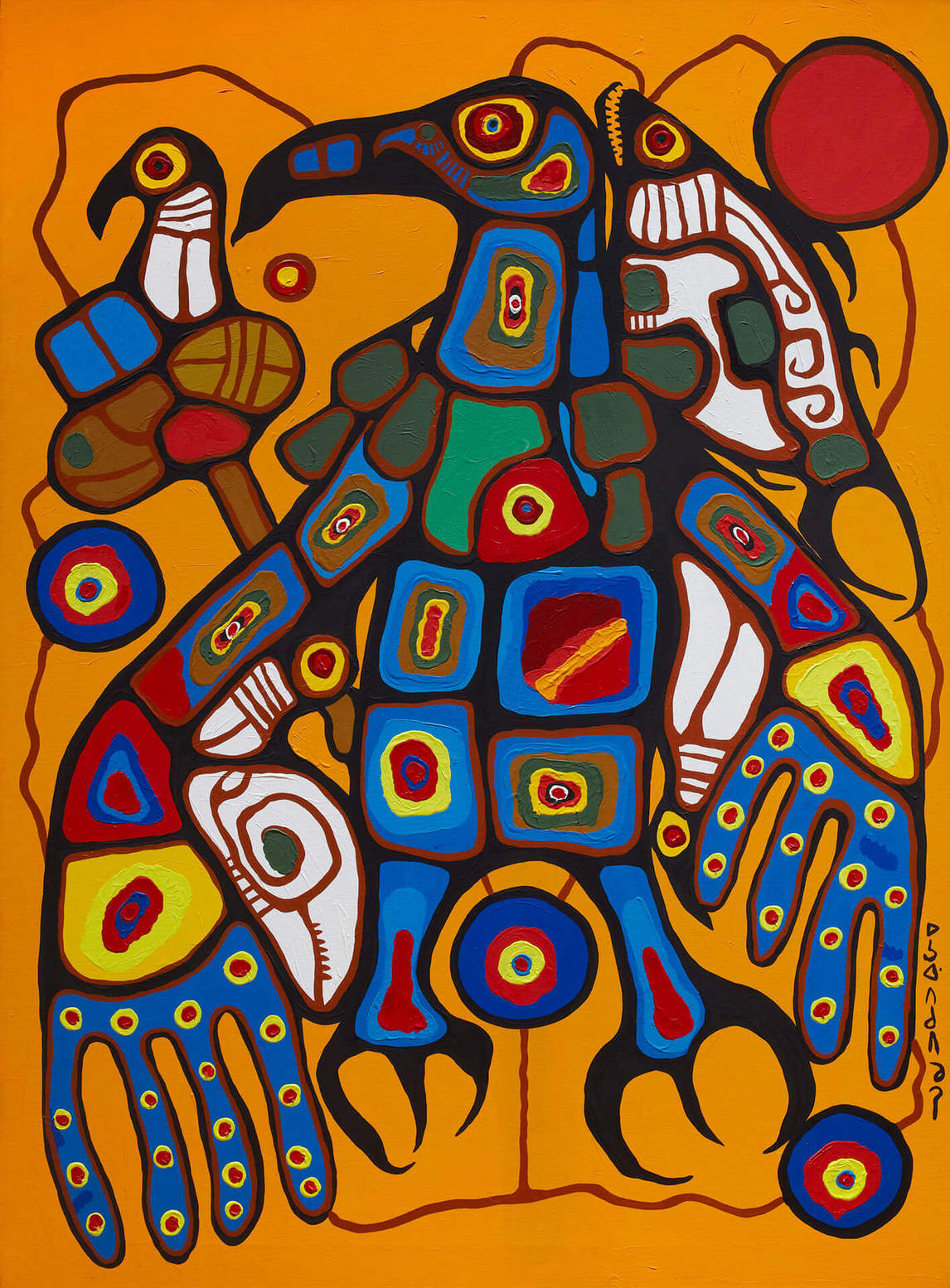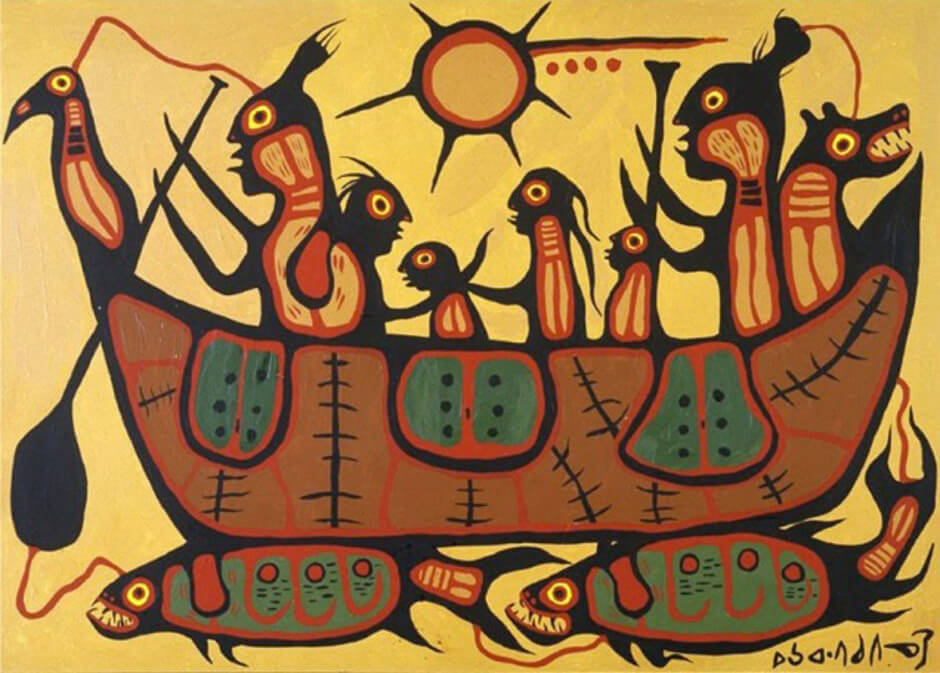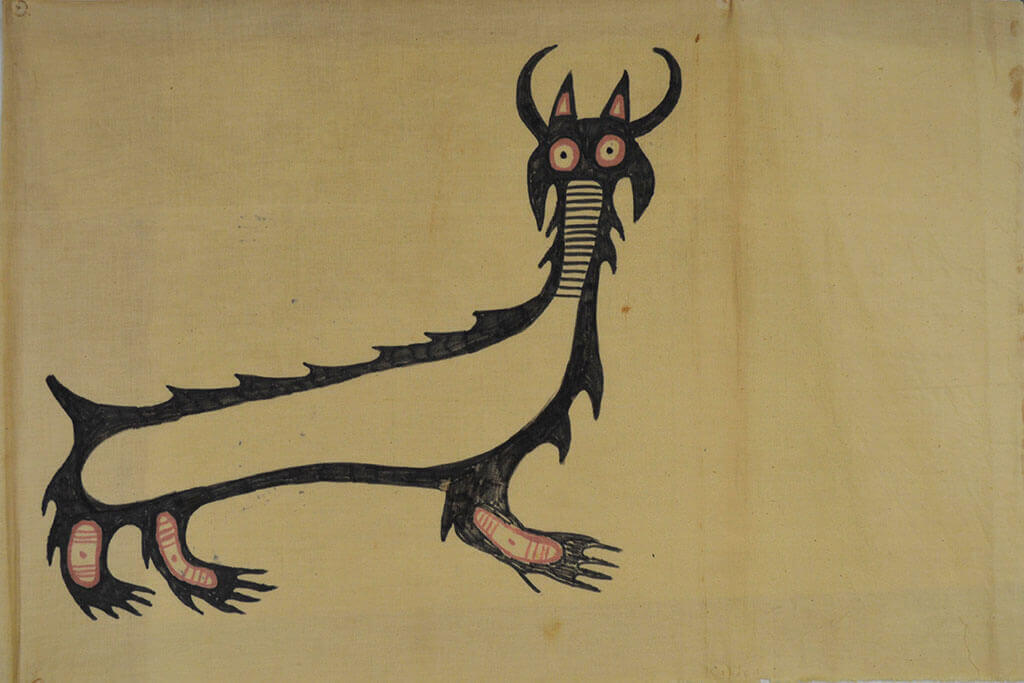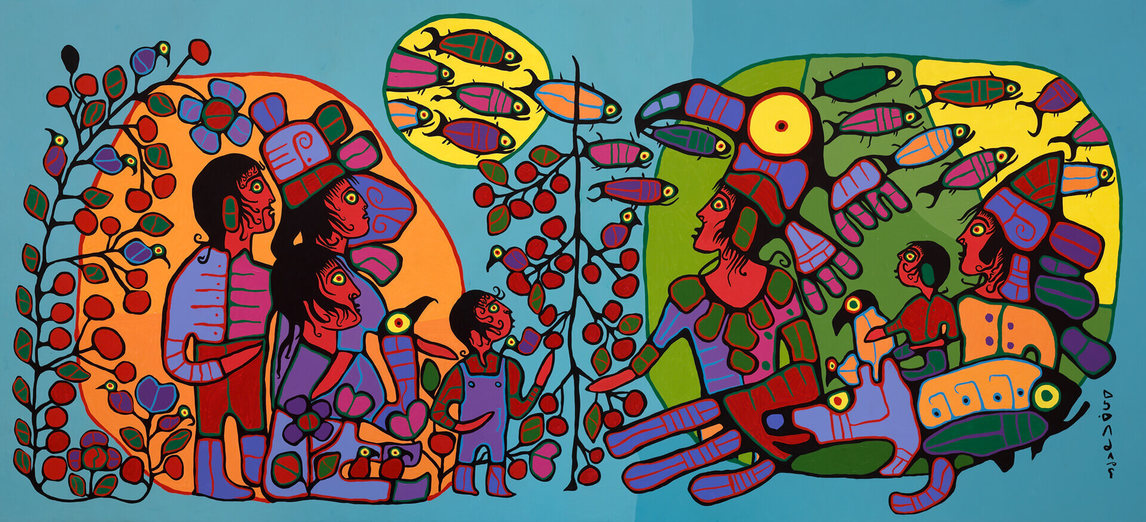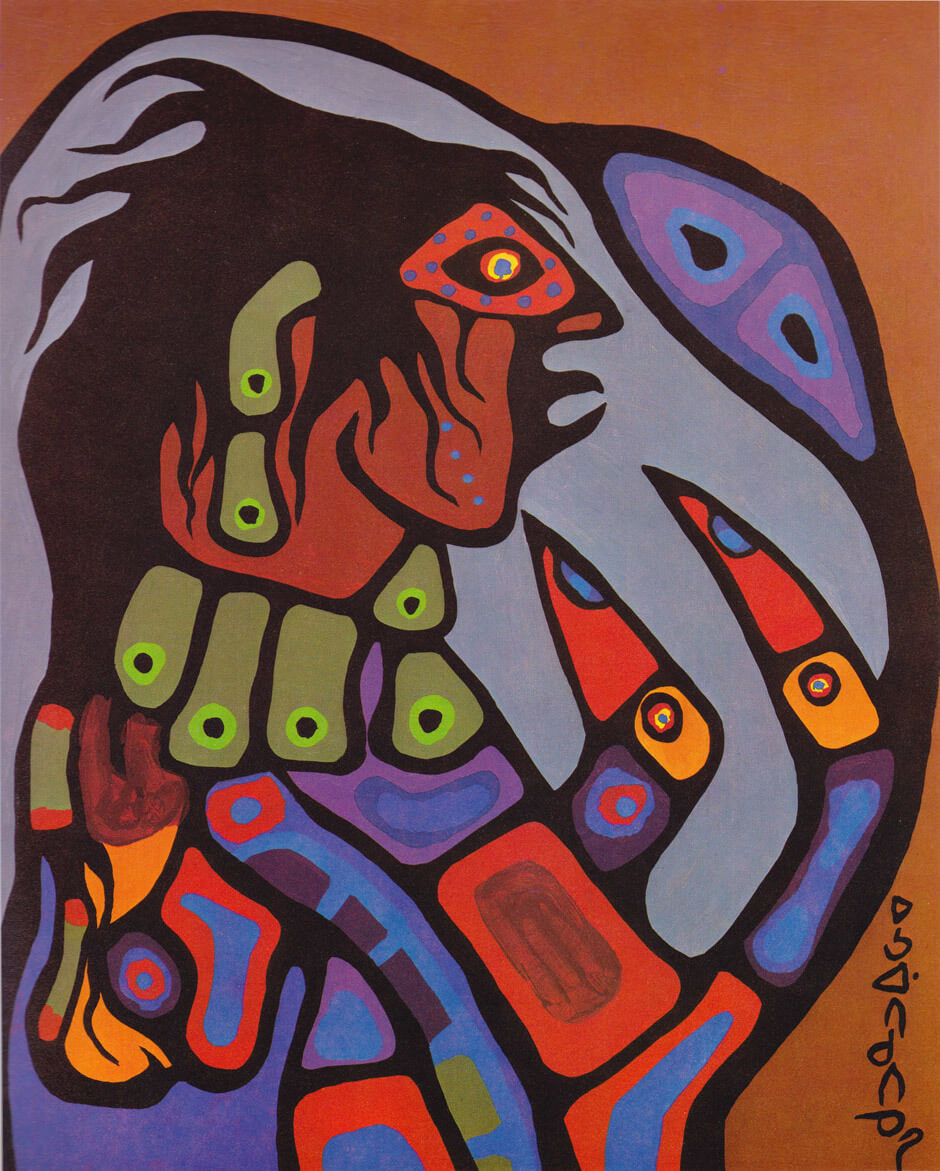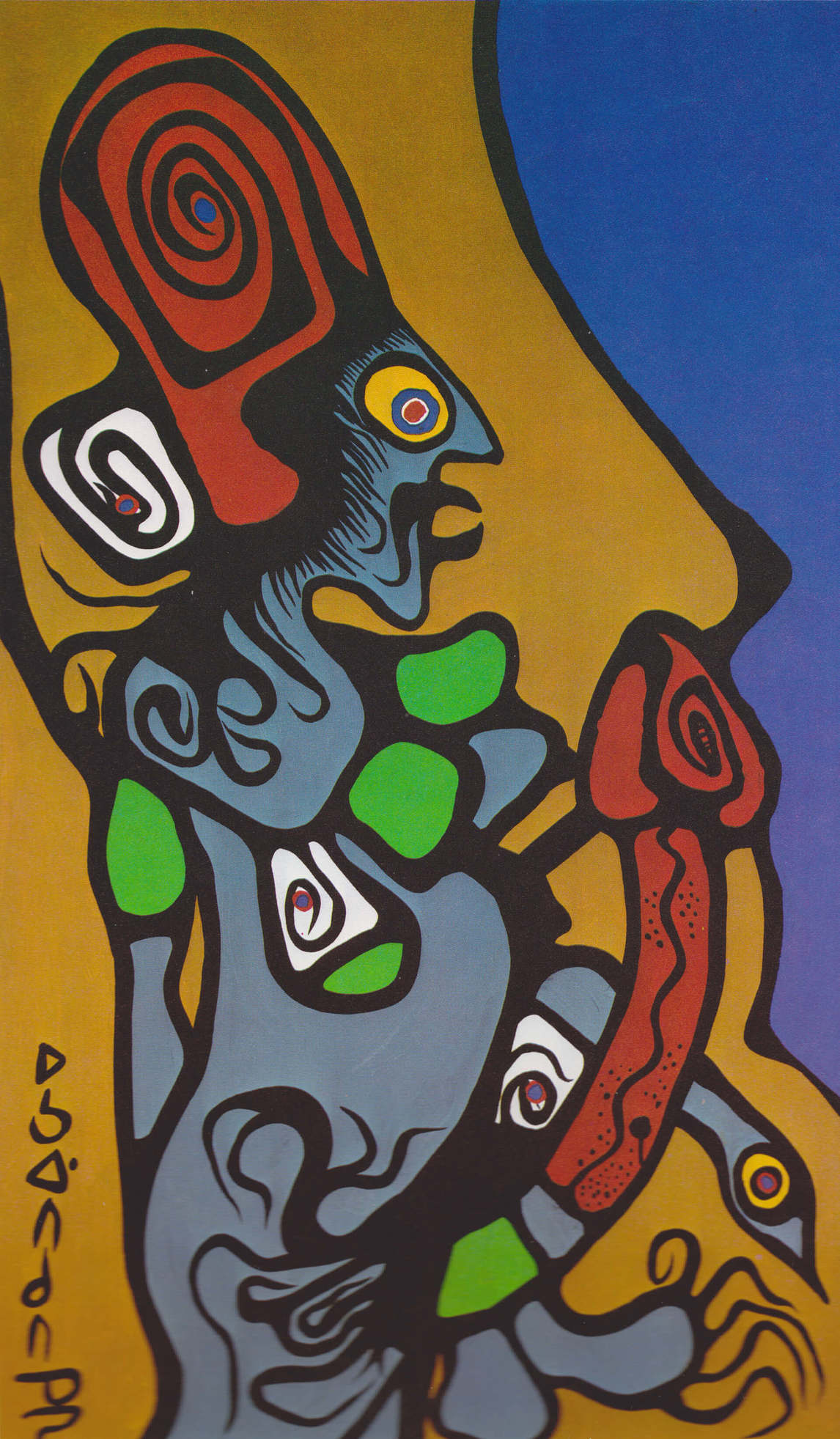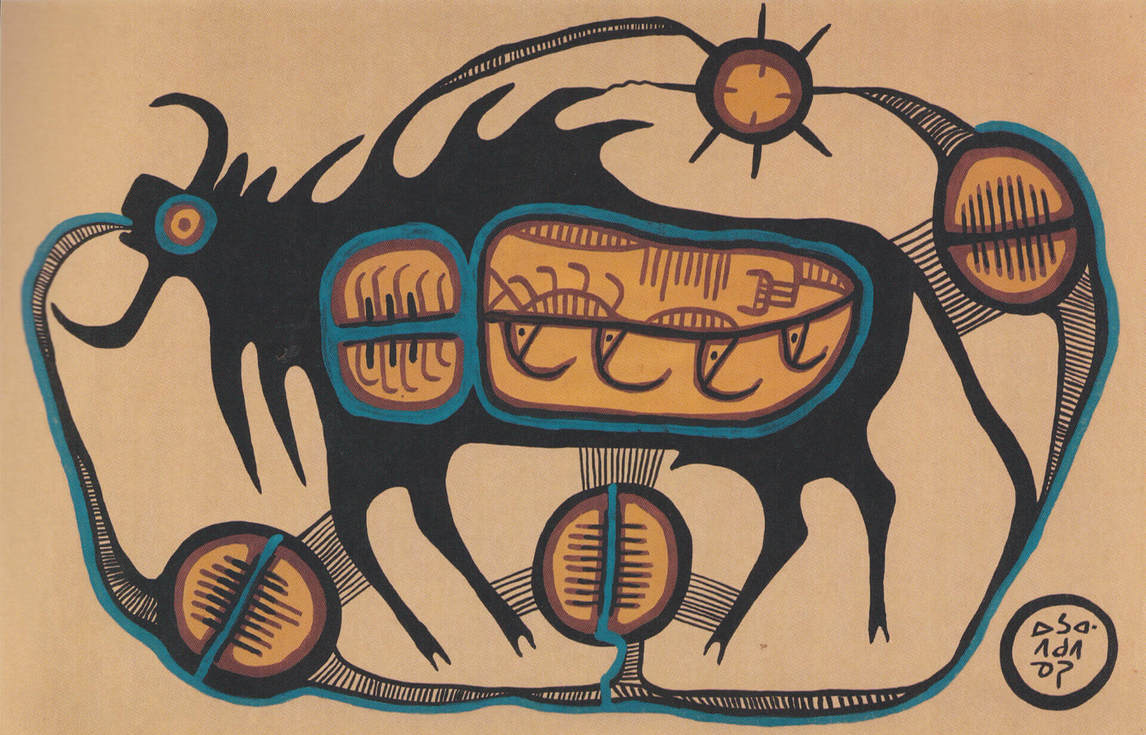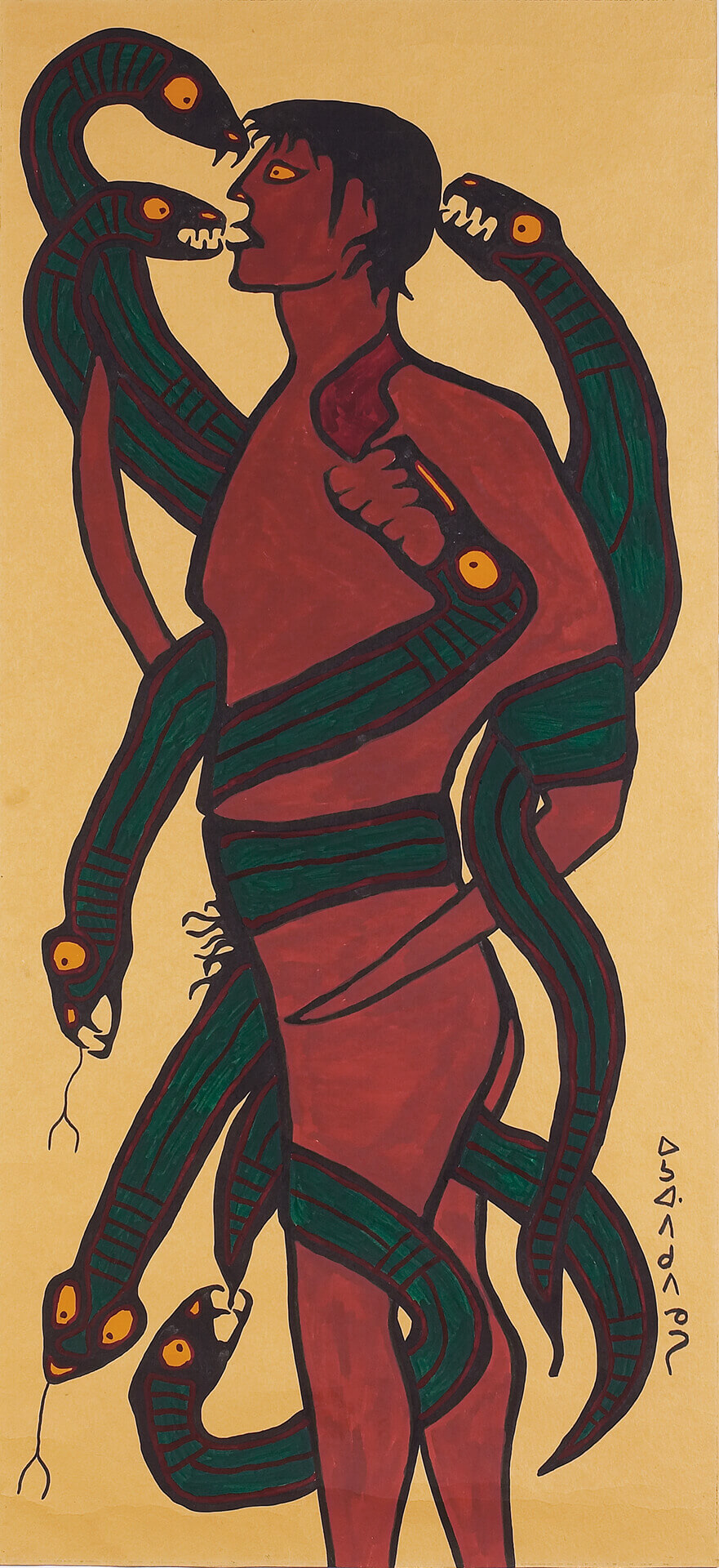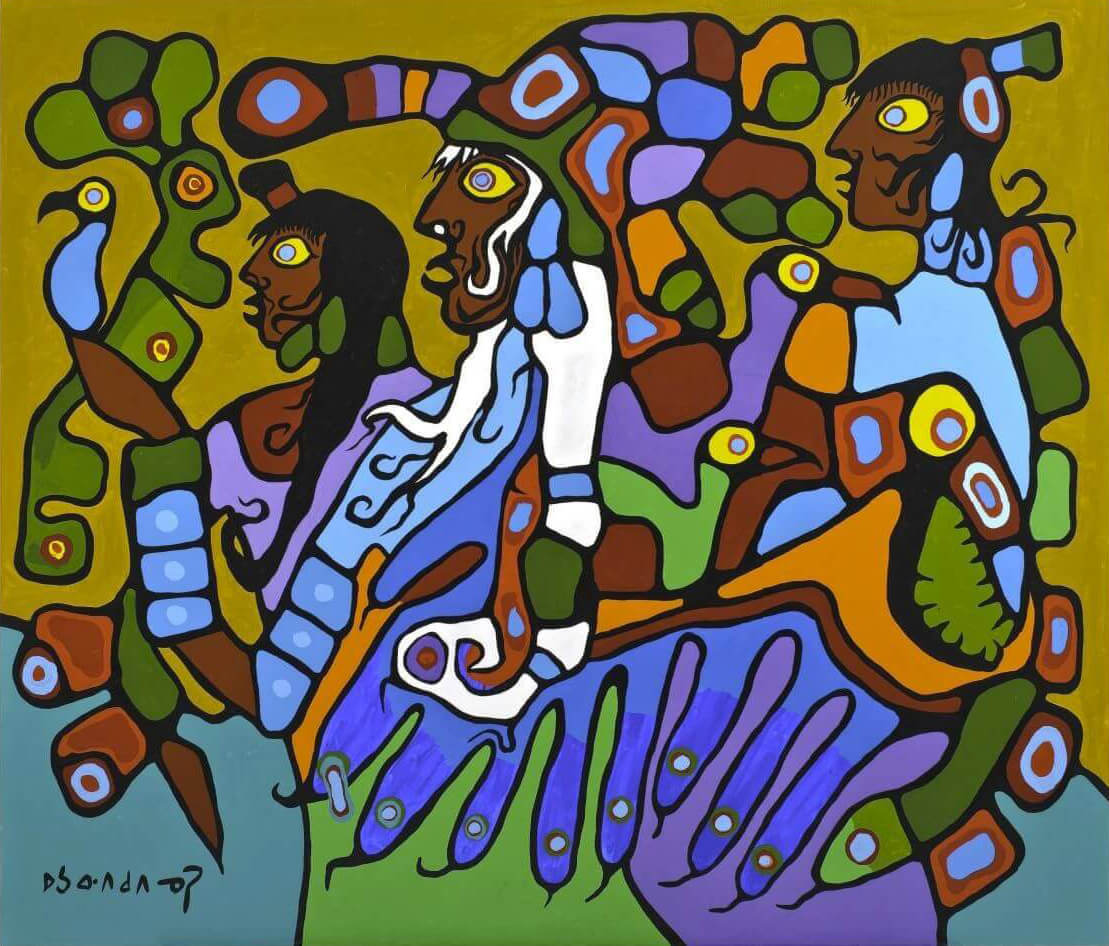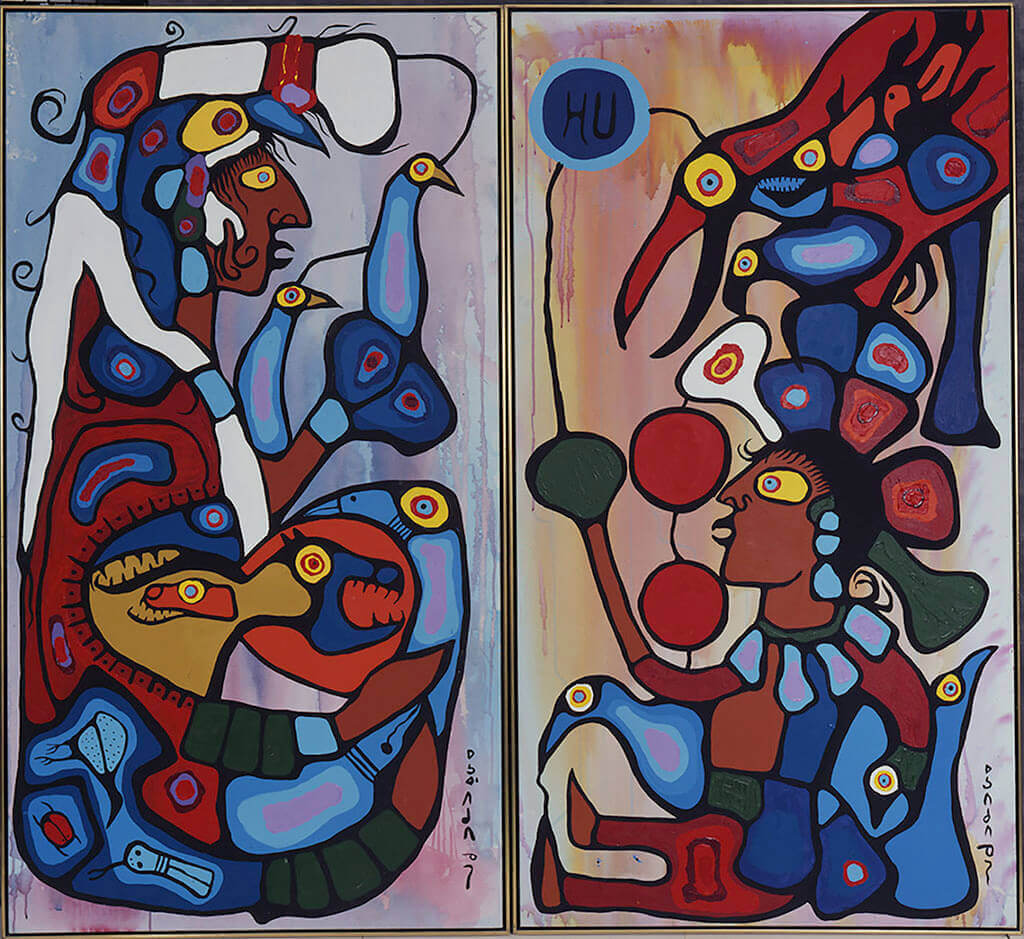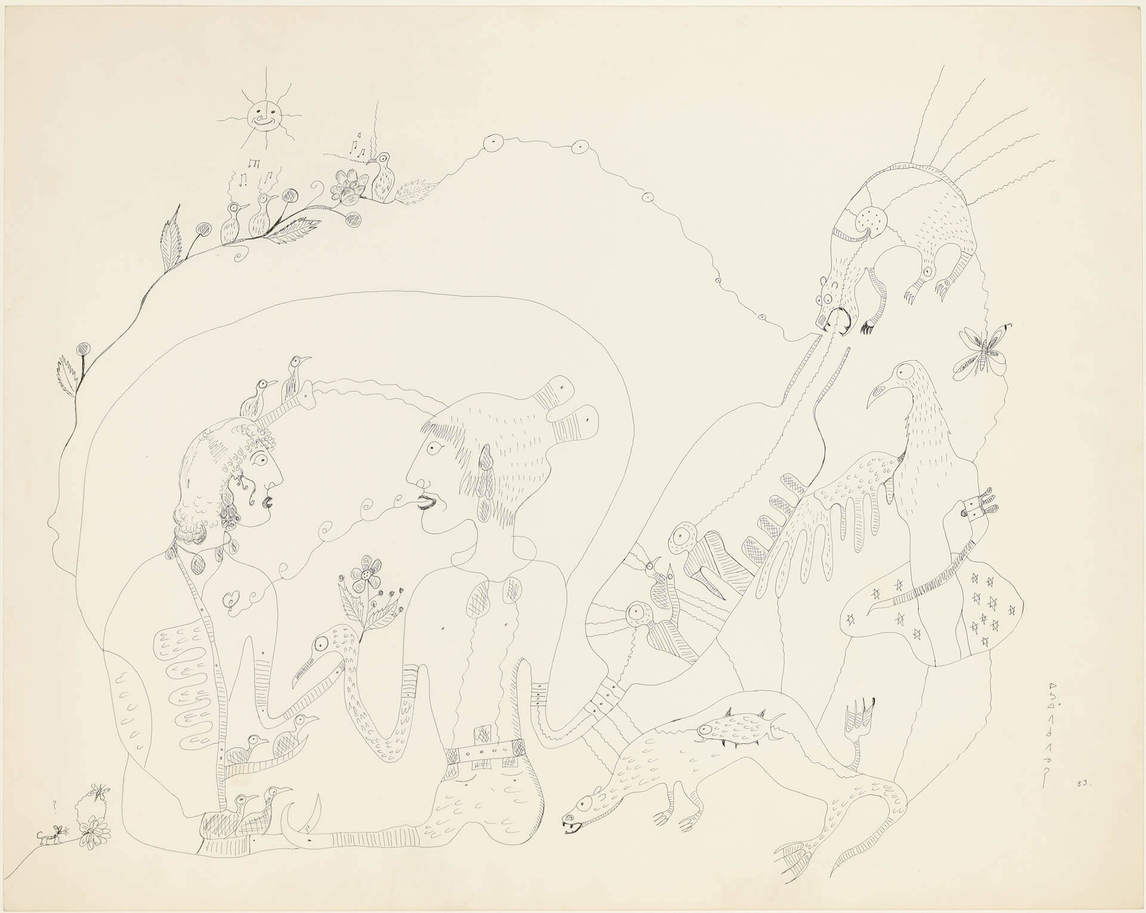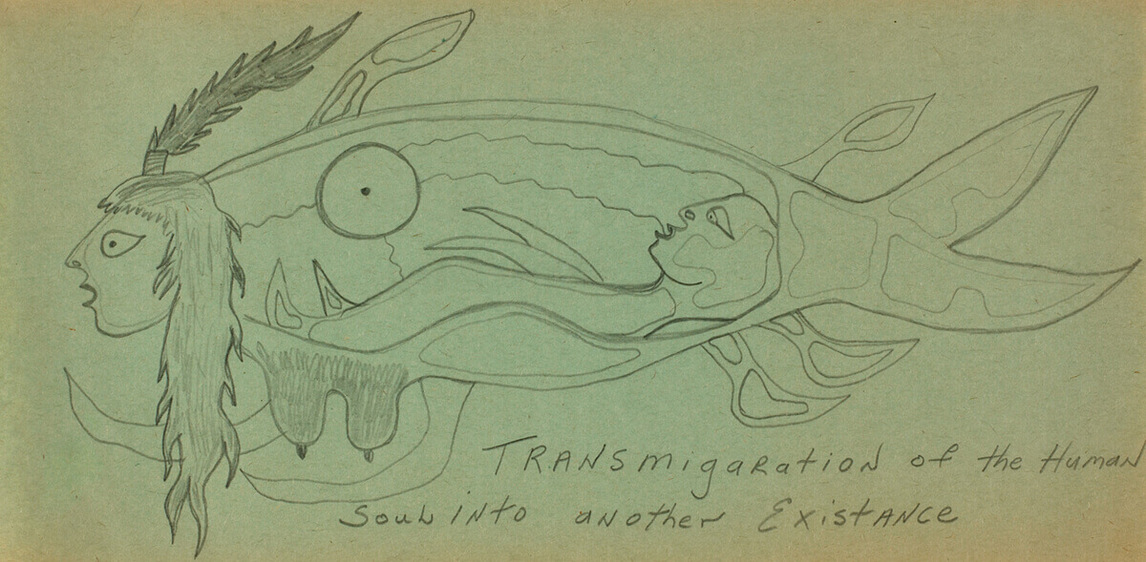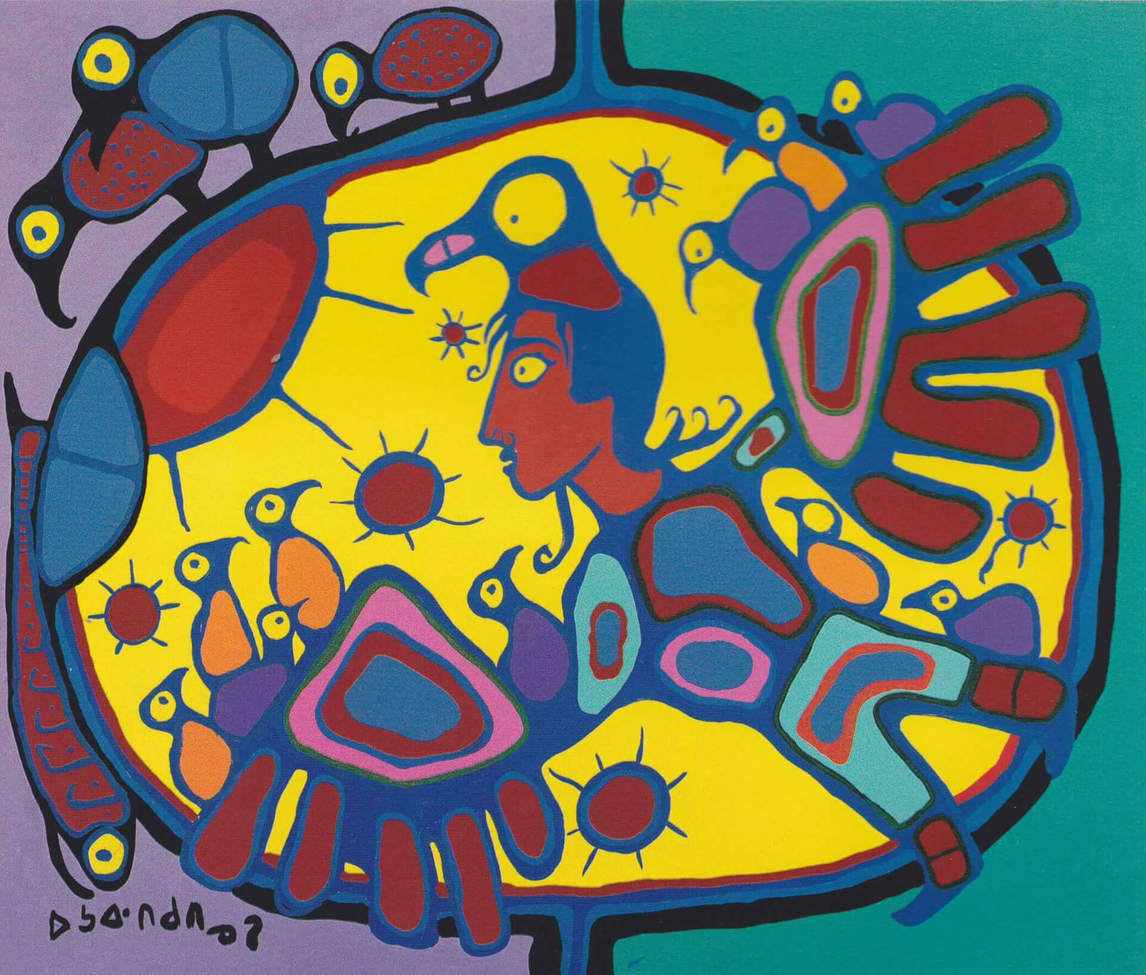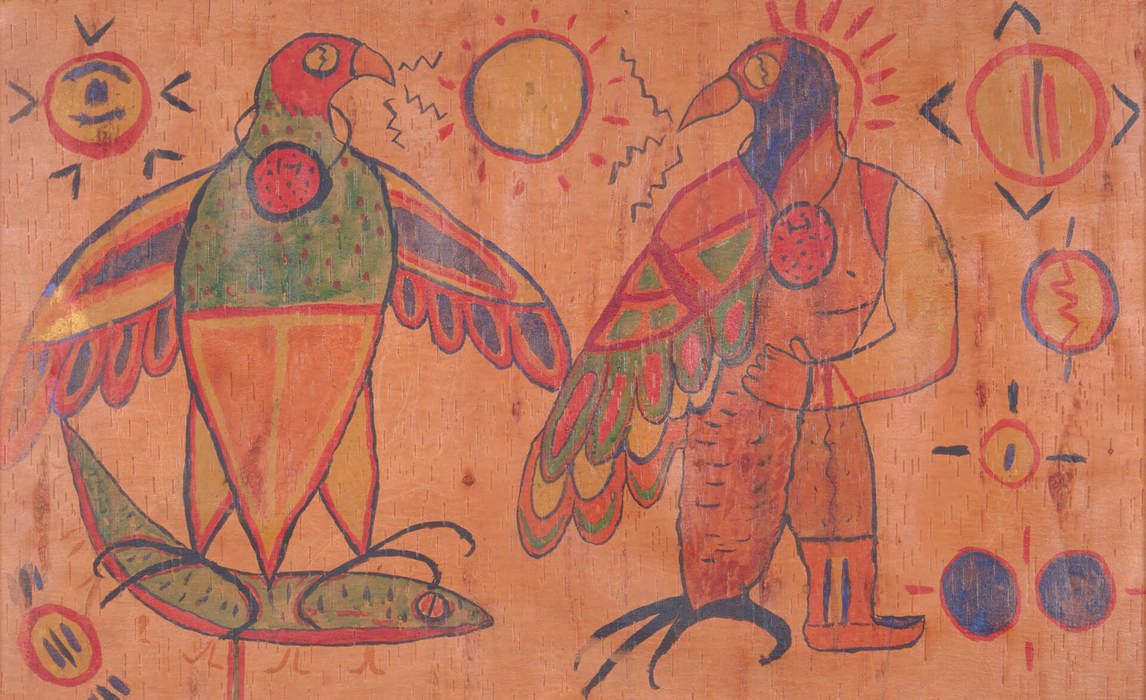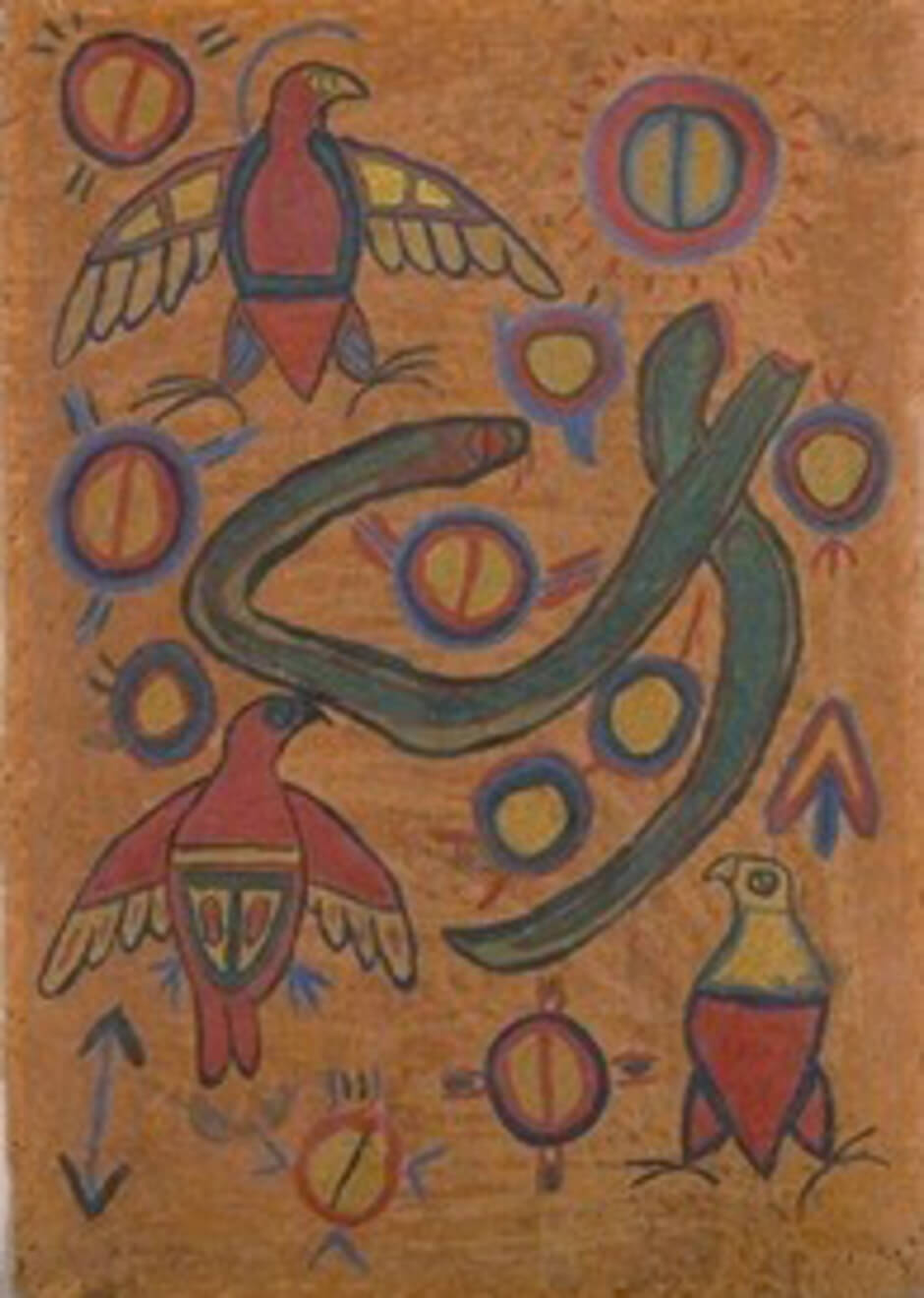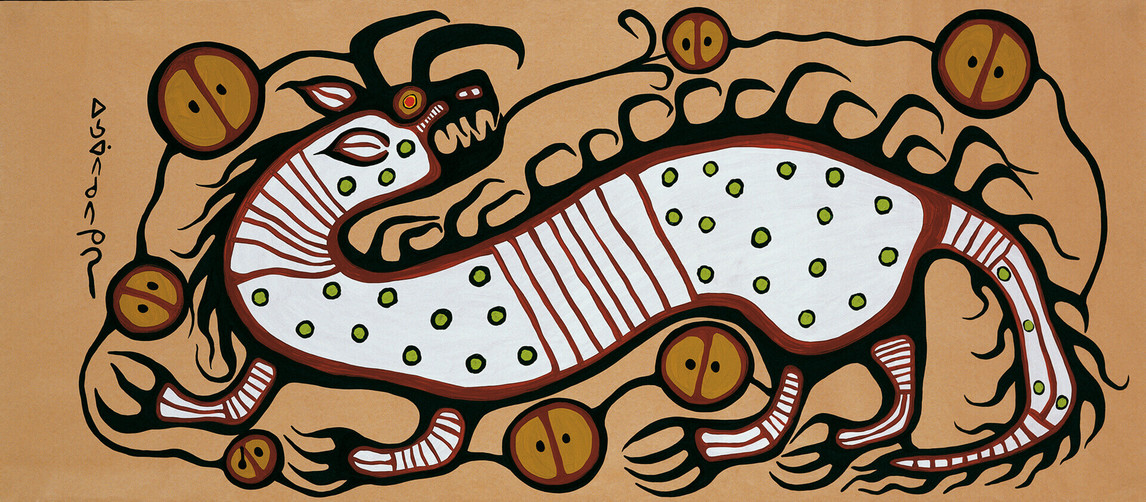 ---
Credits for Photographs and Works by Other Artists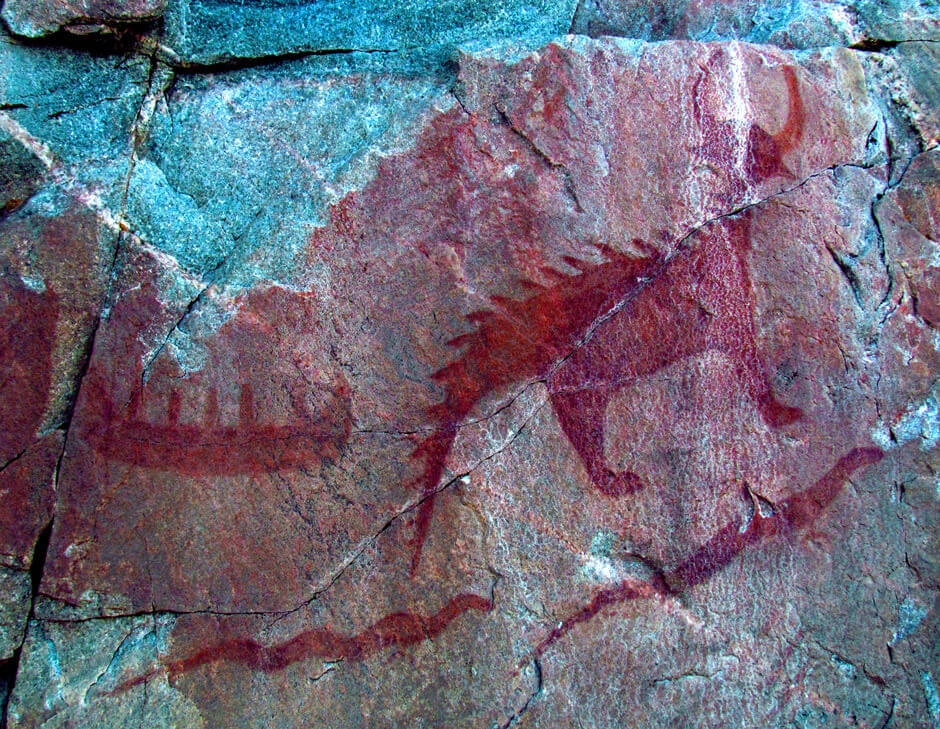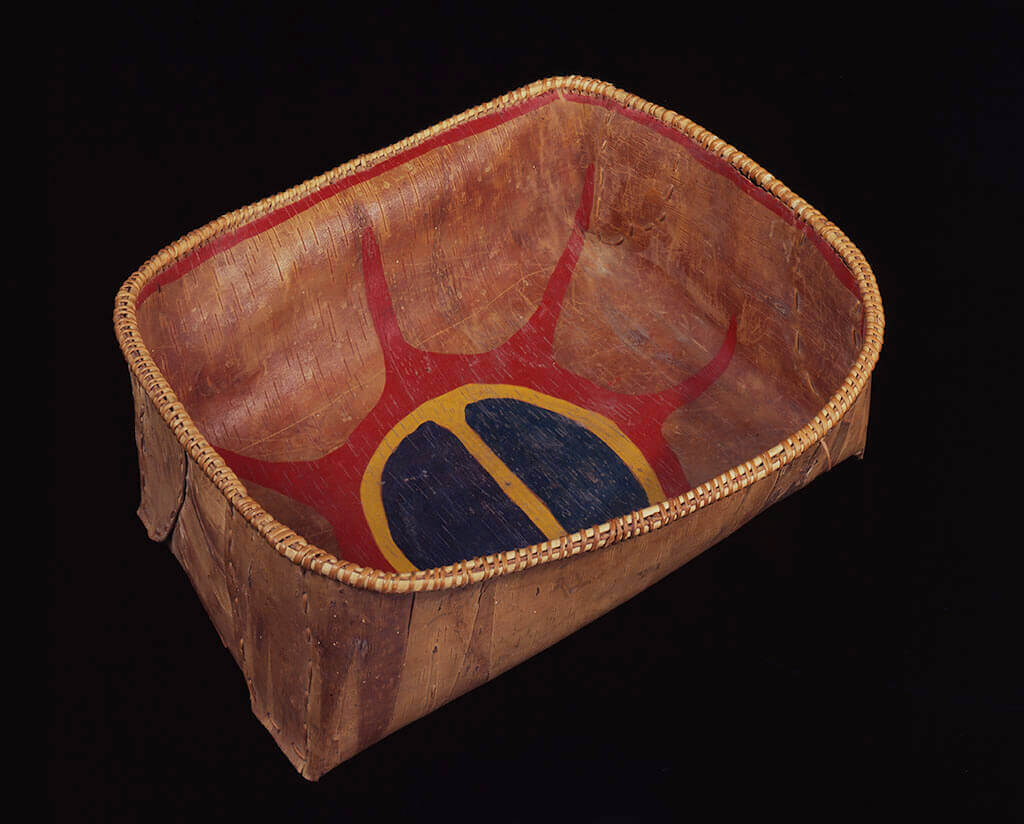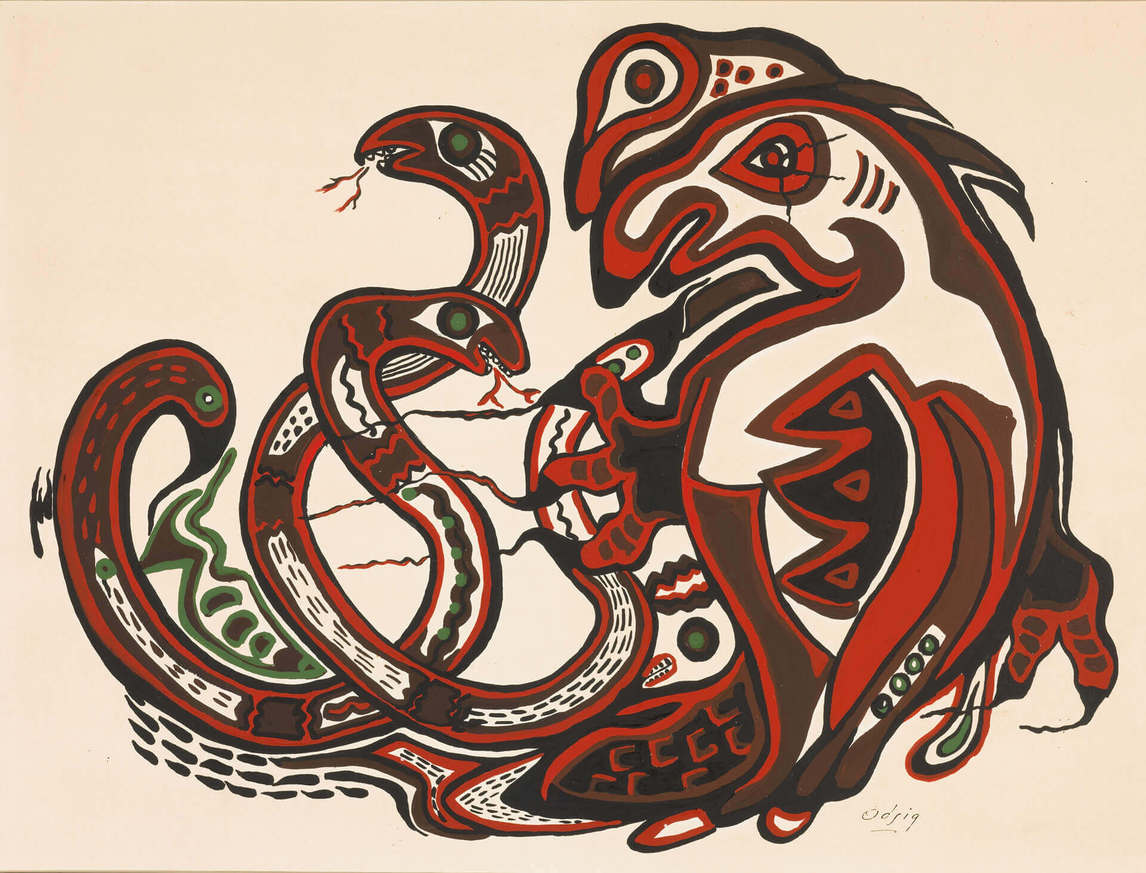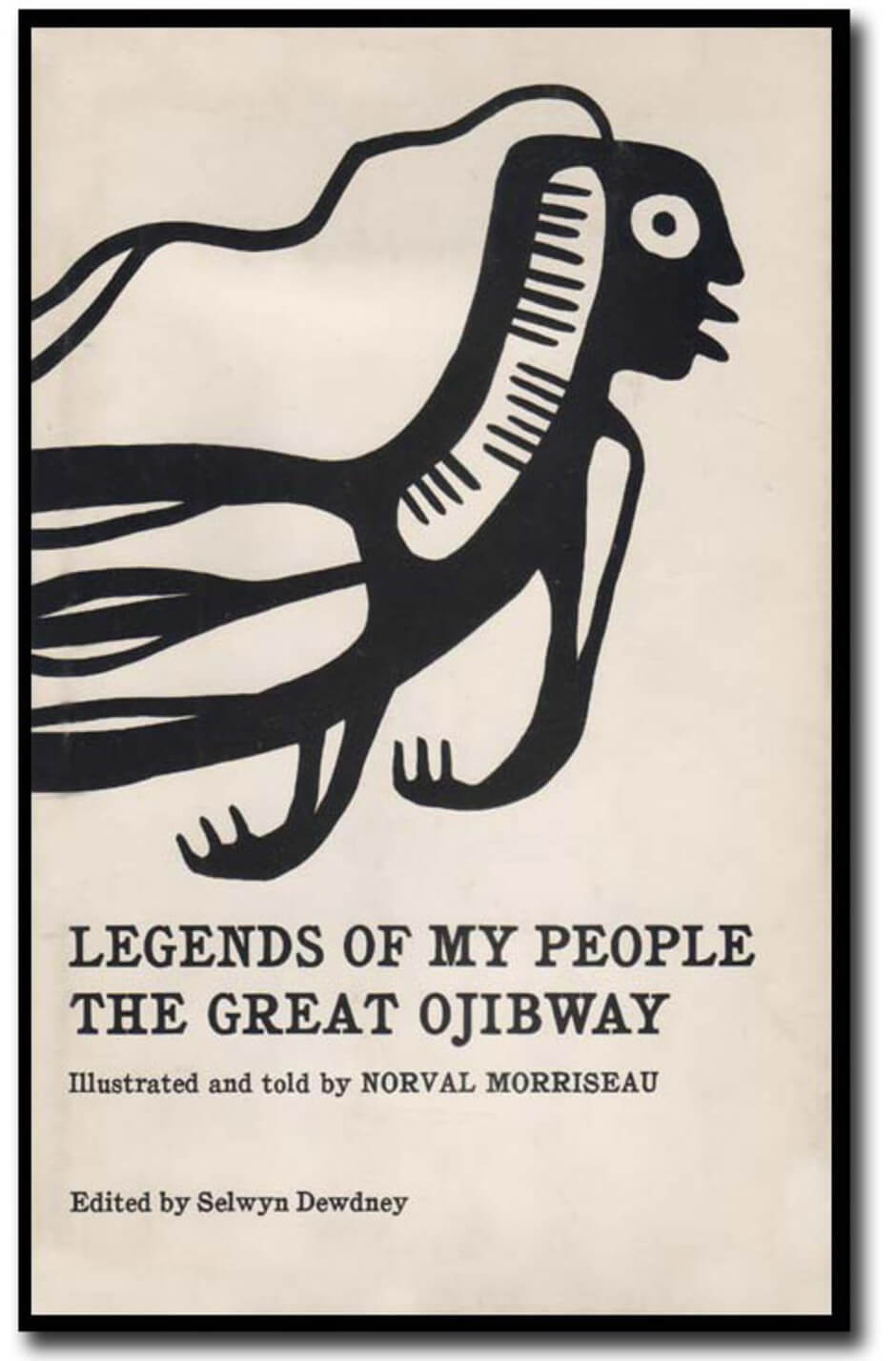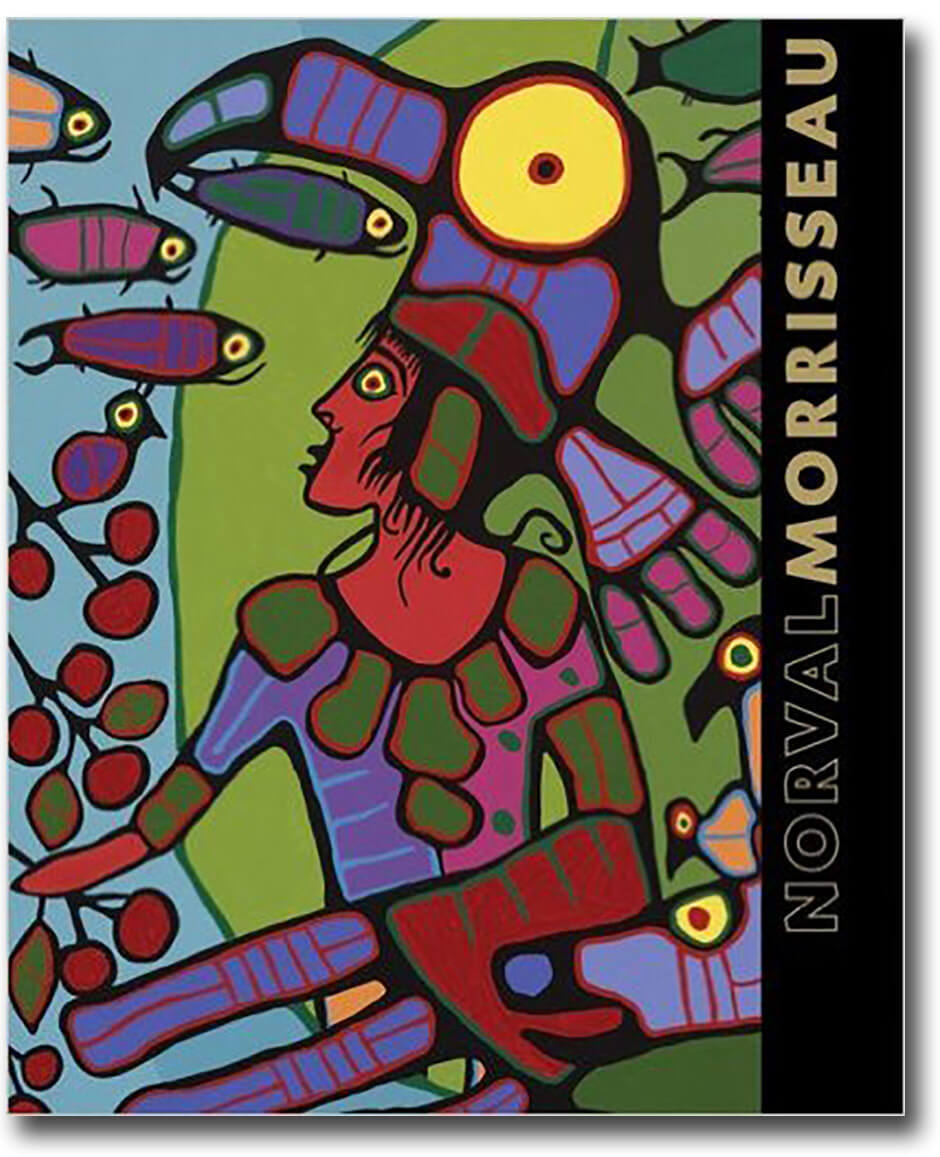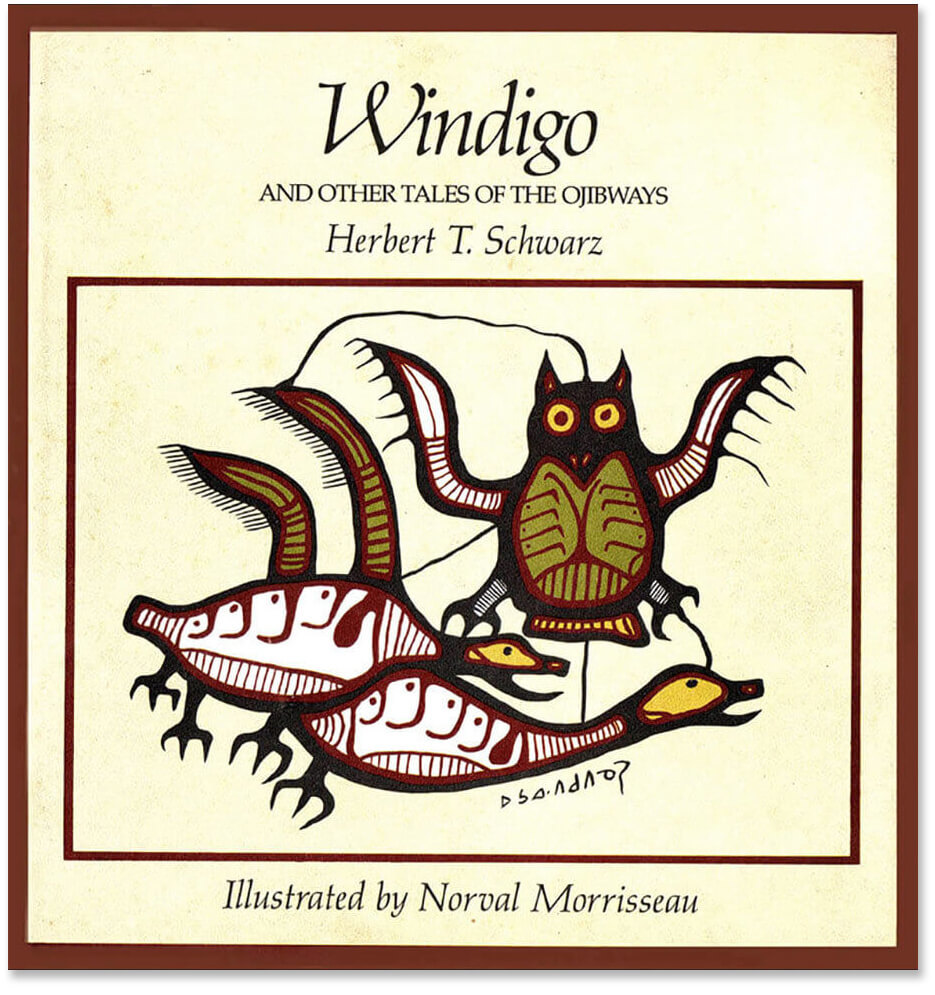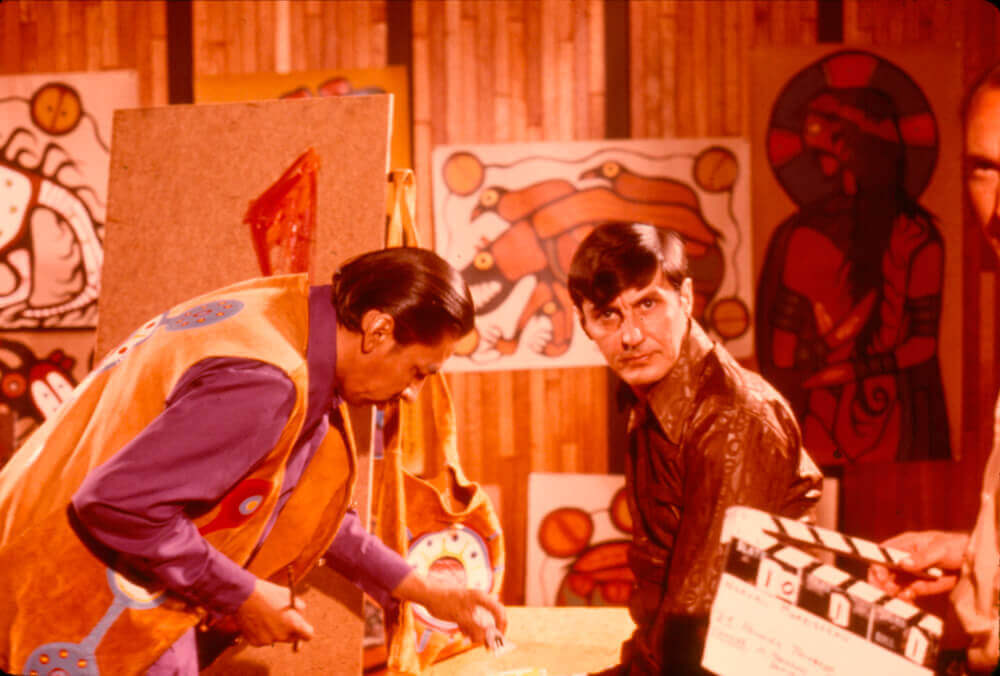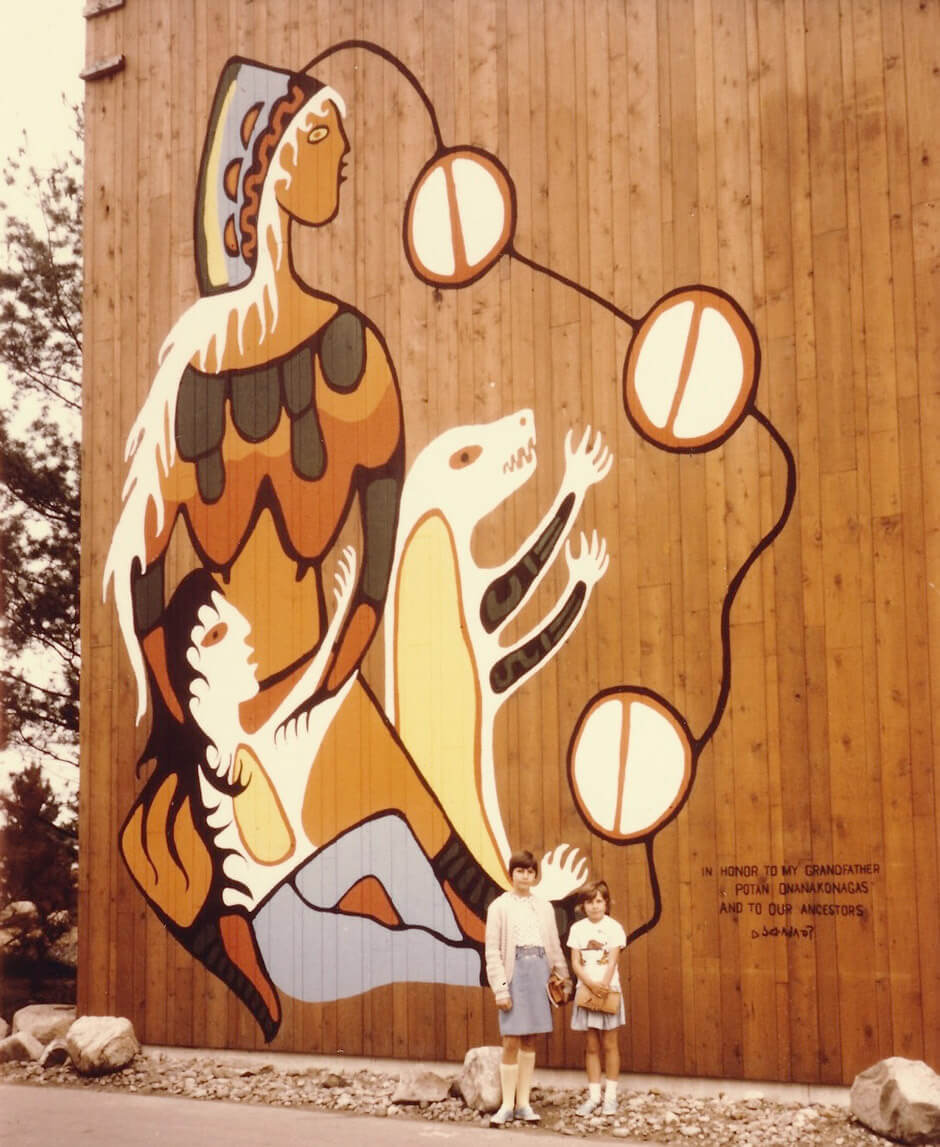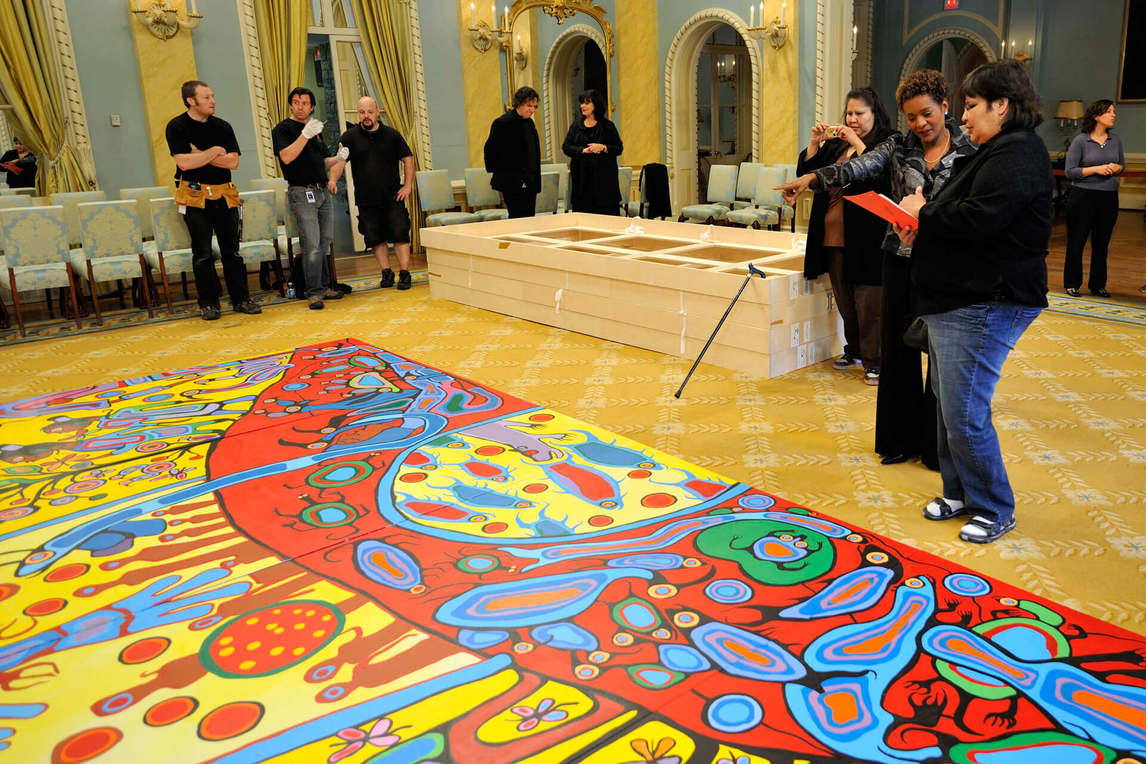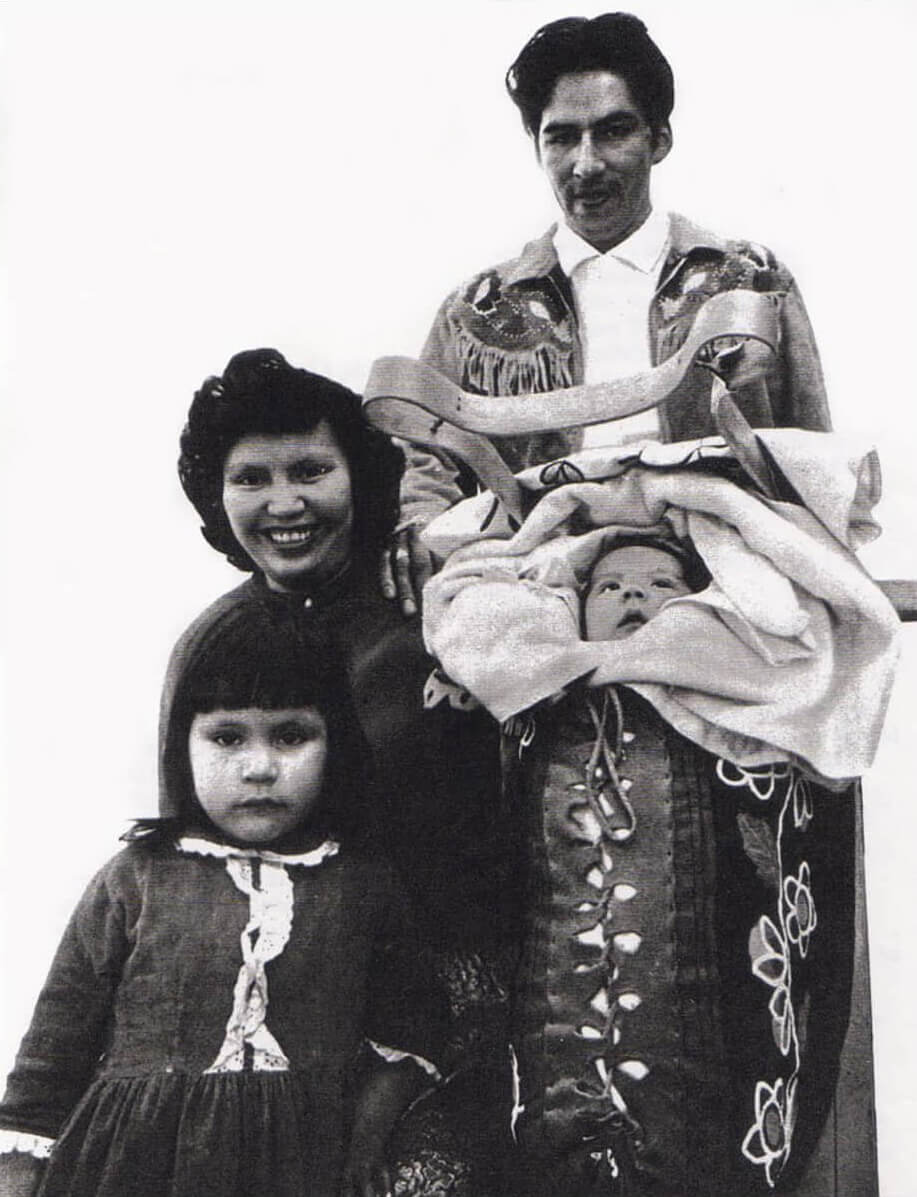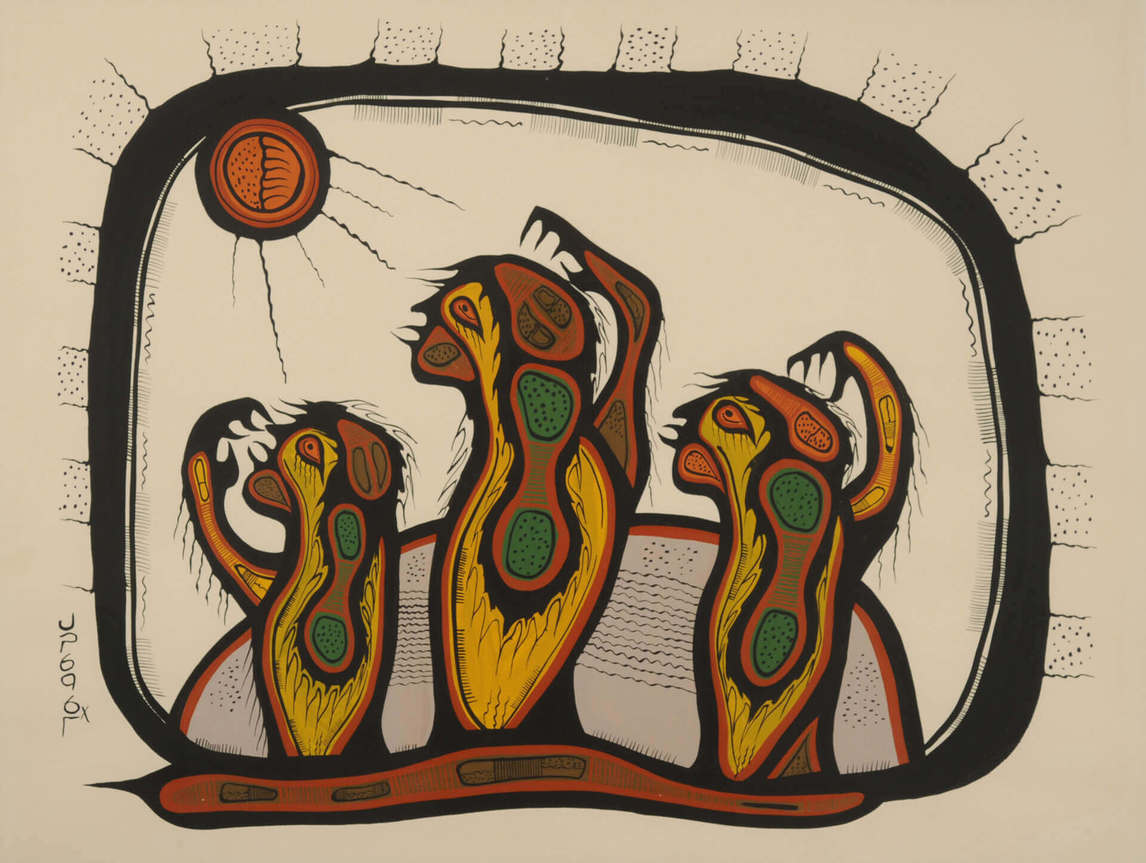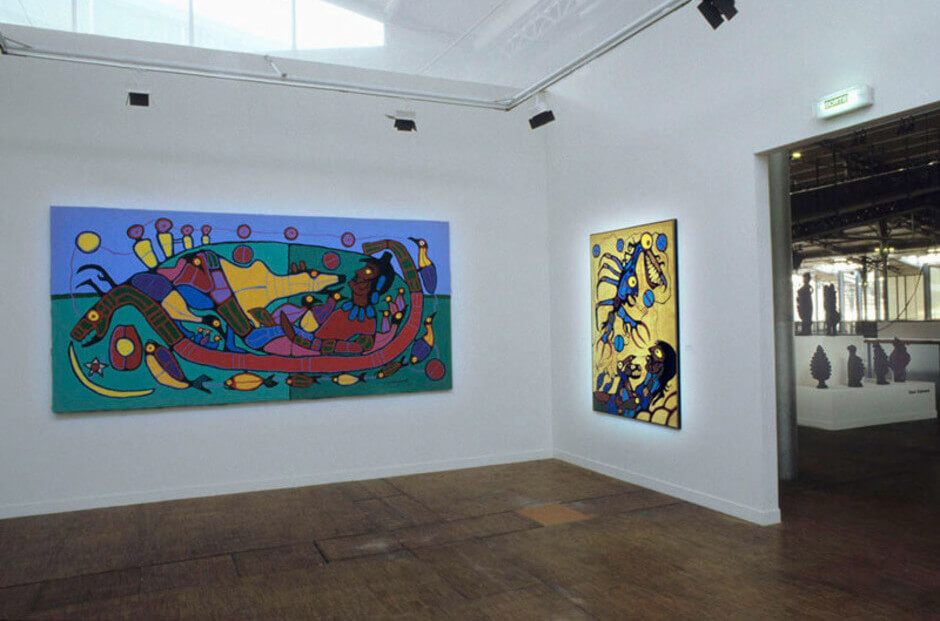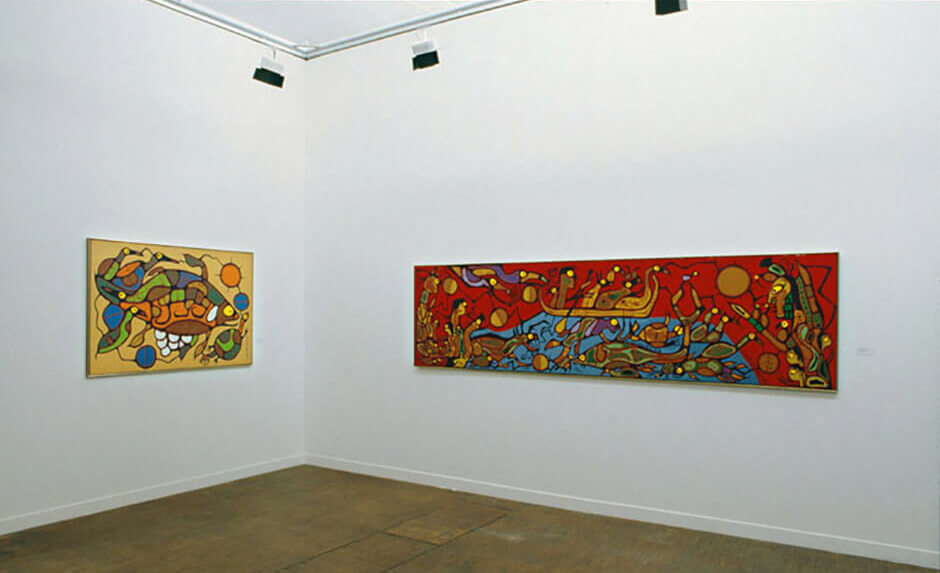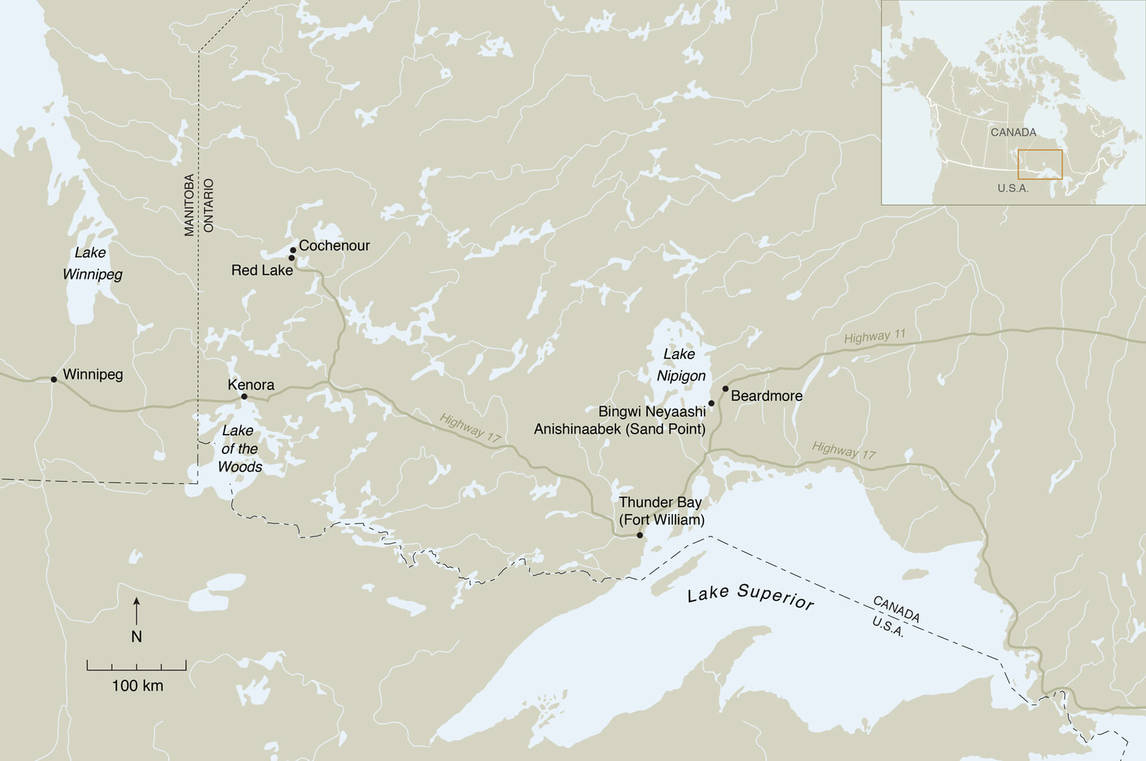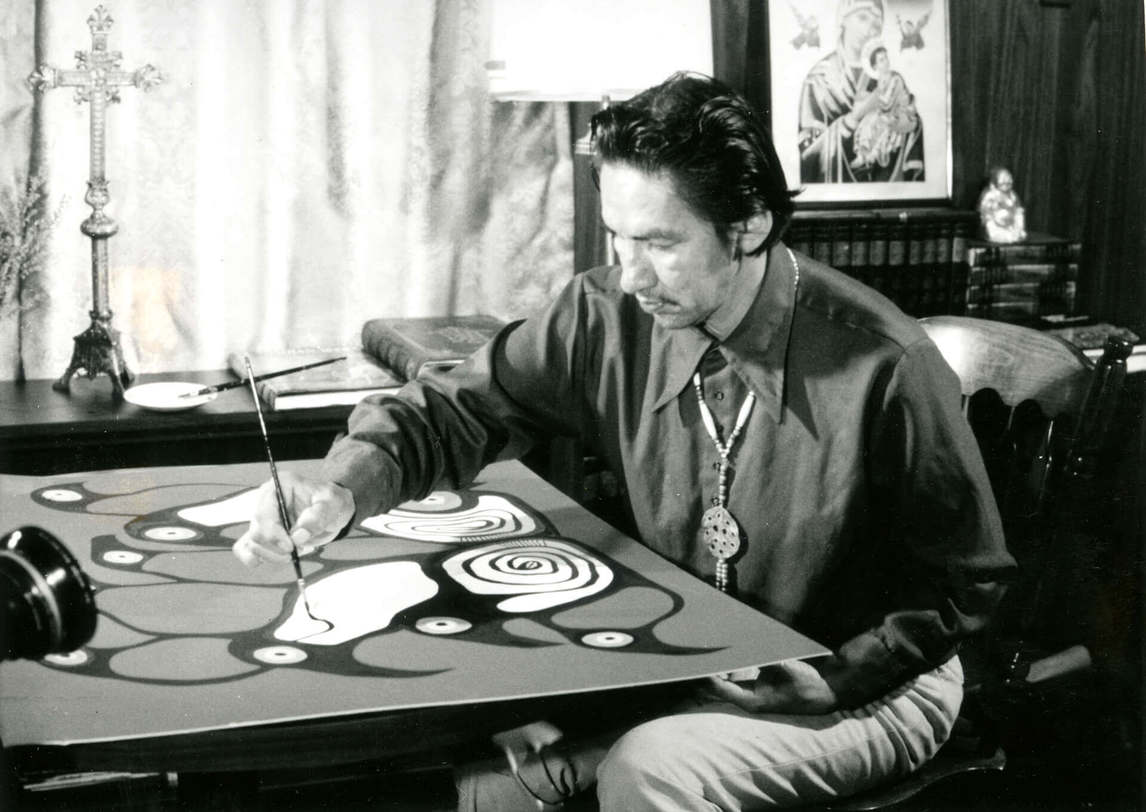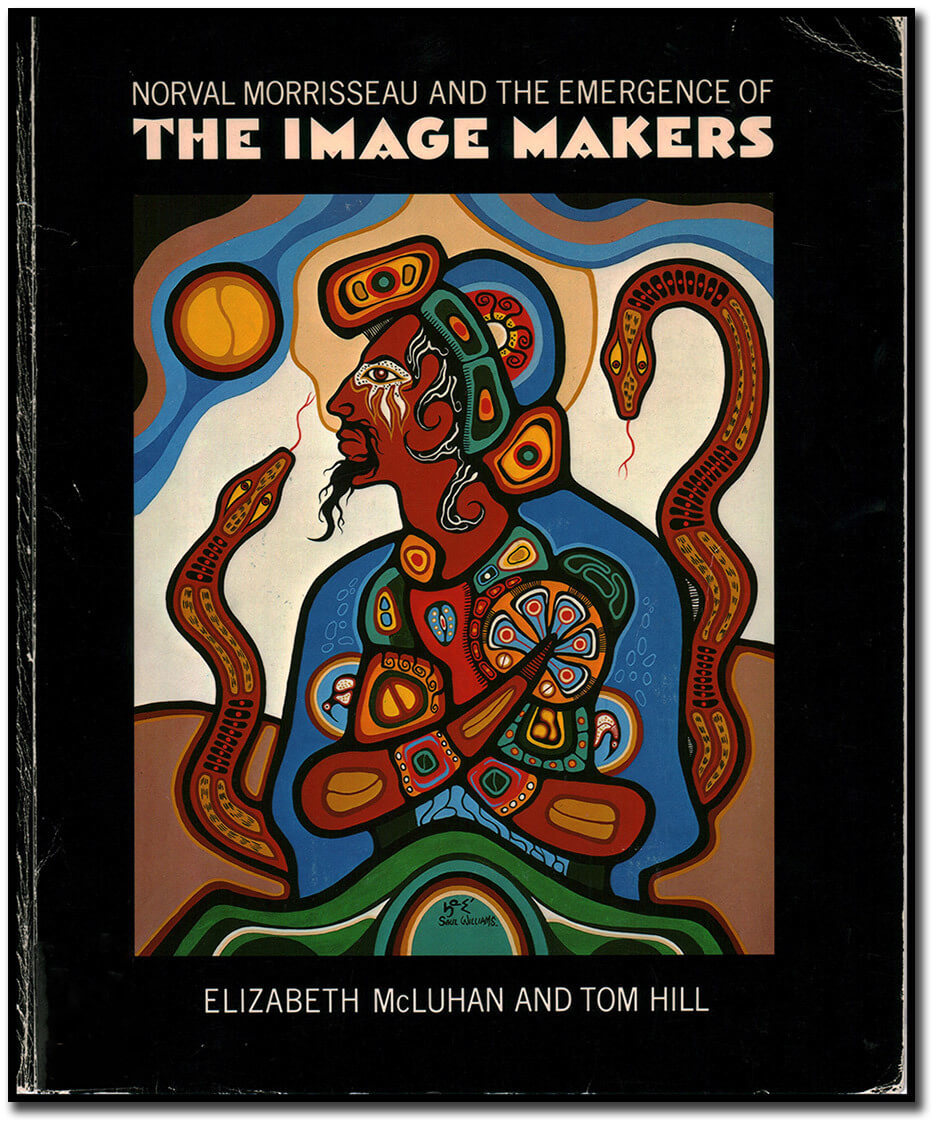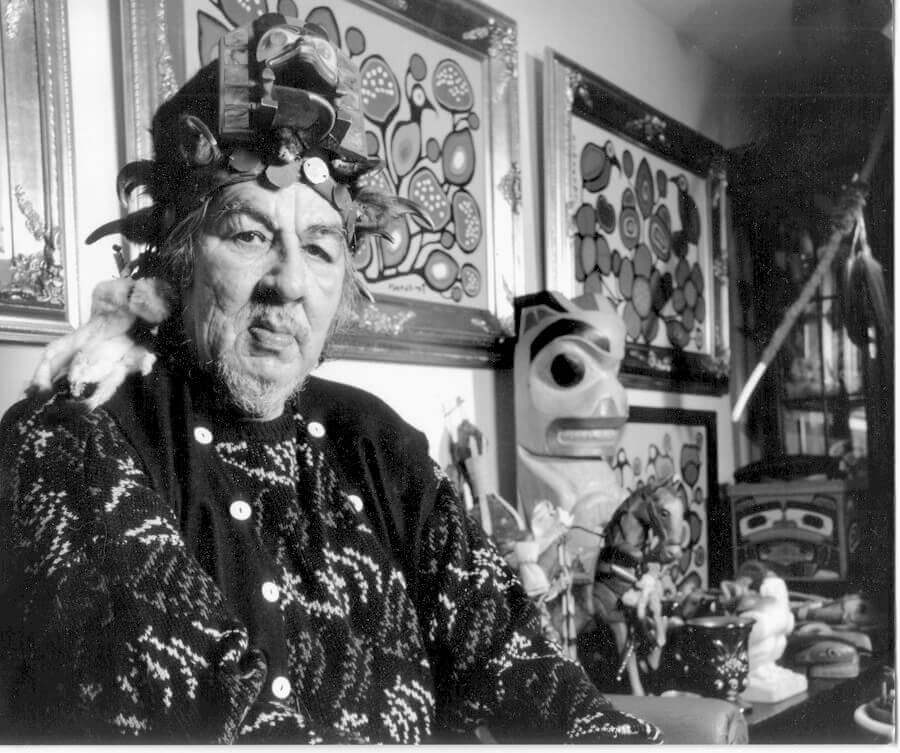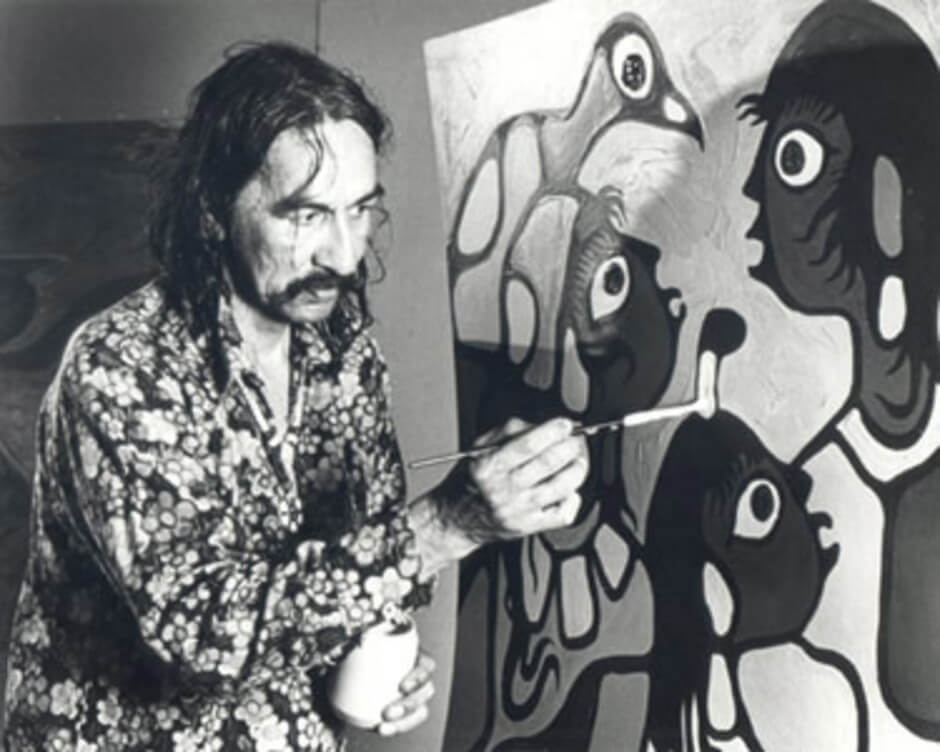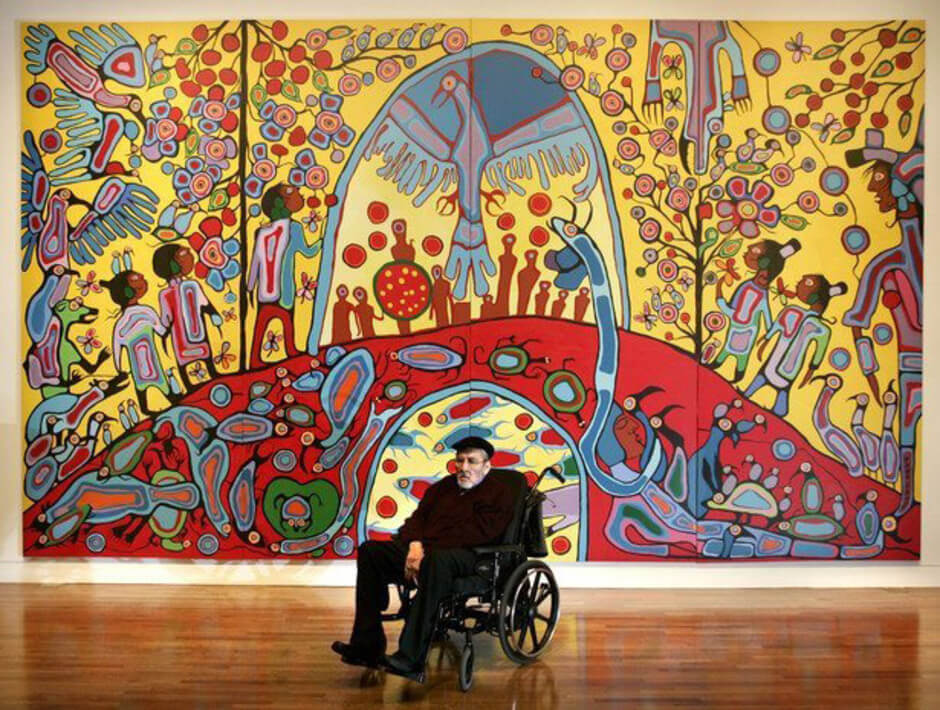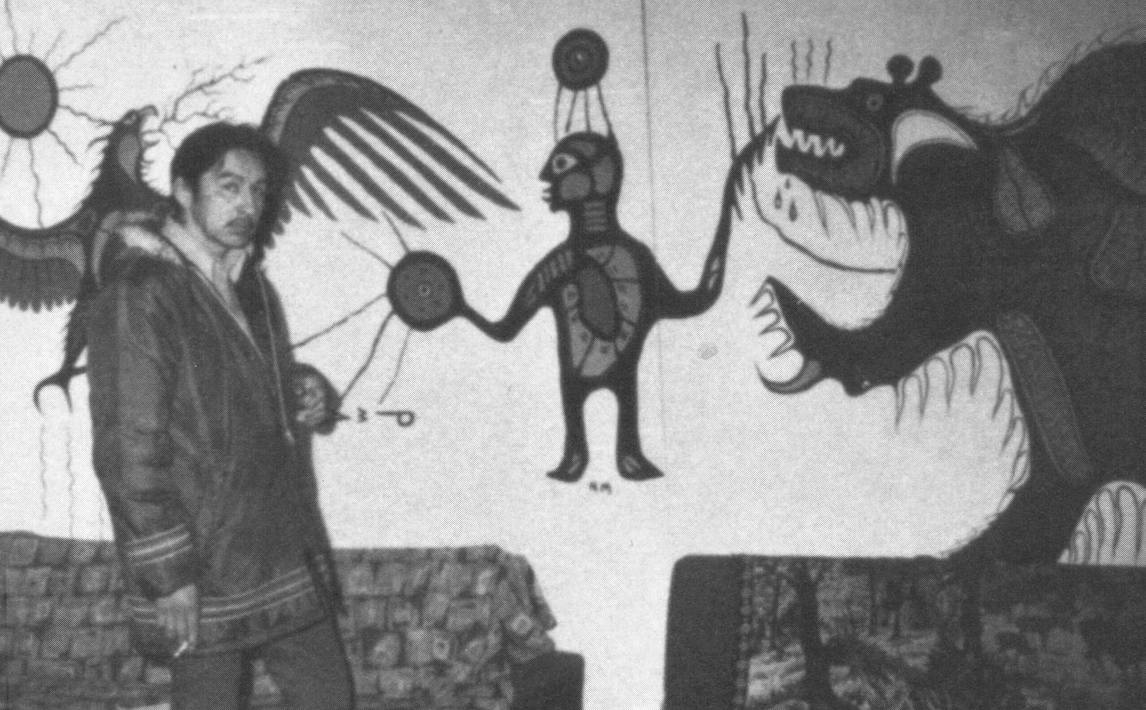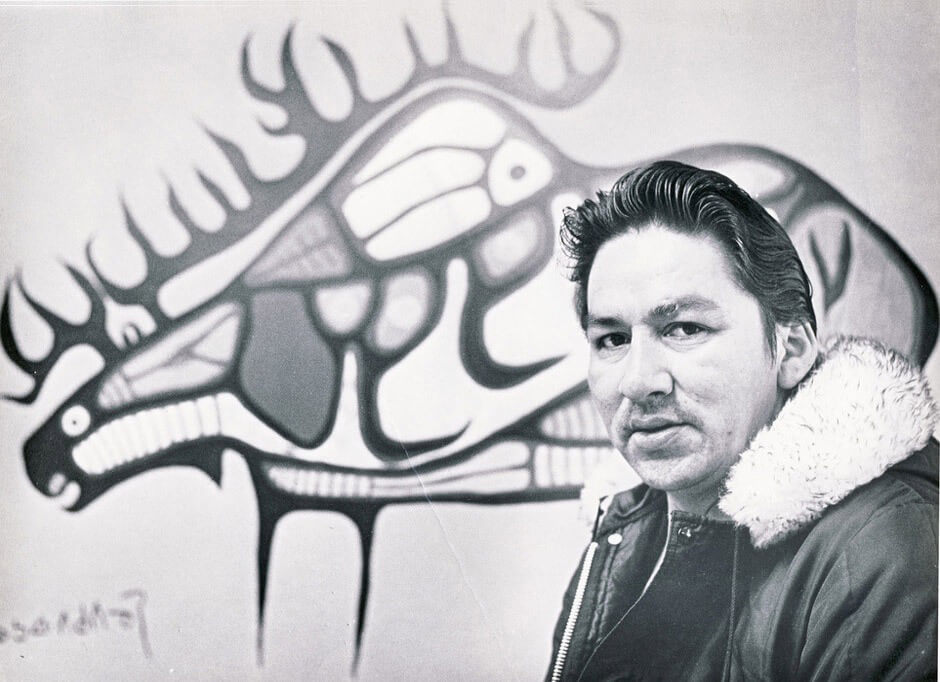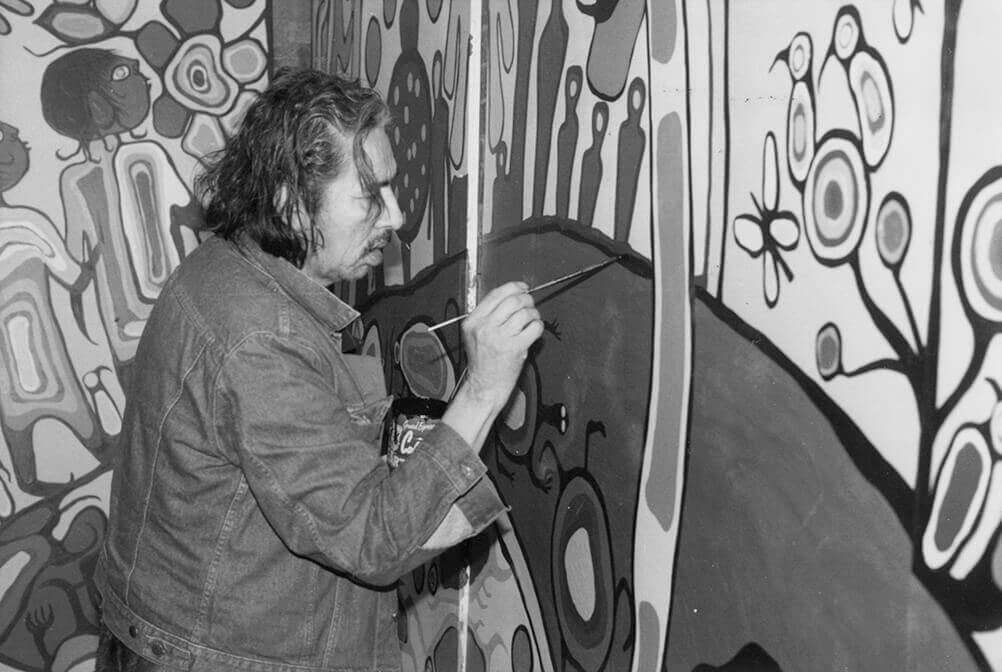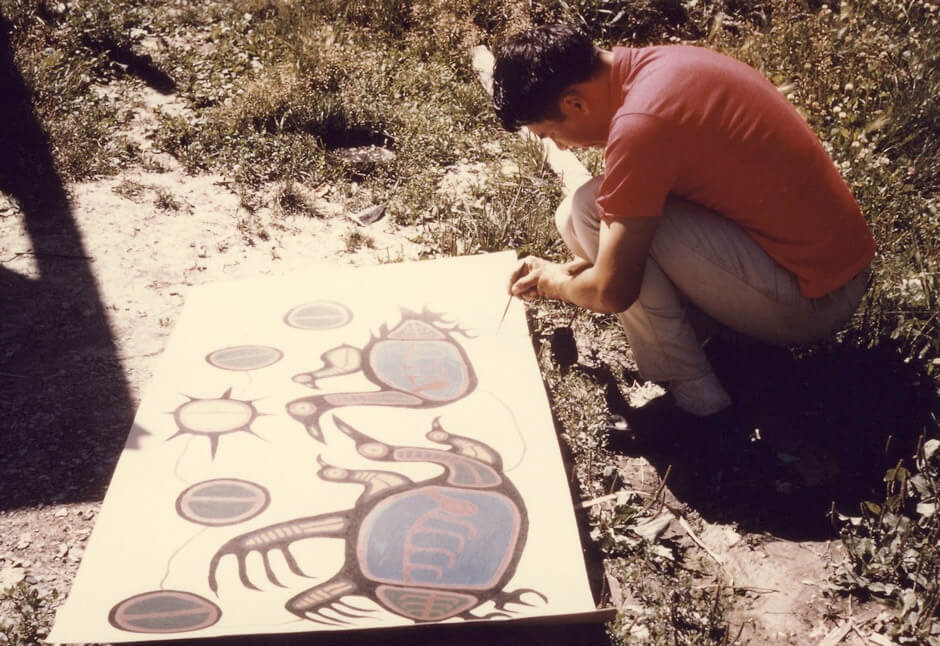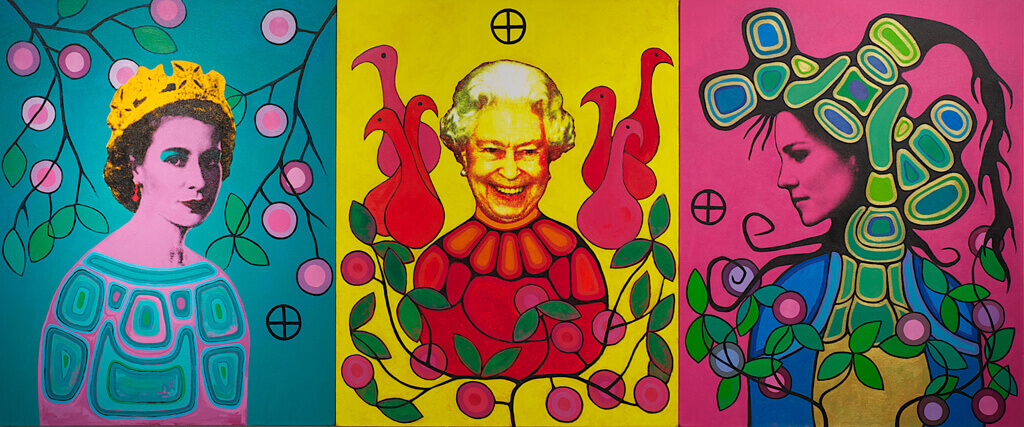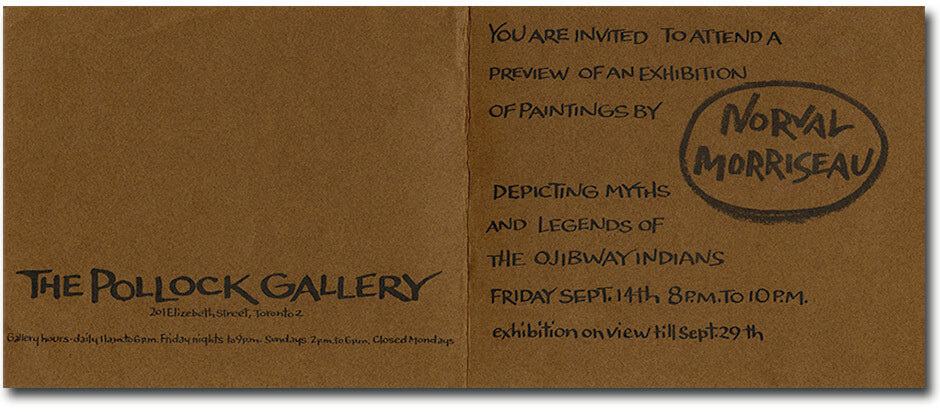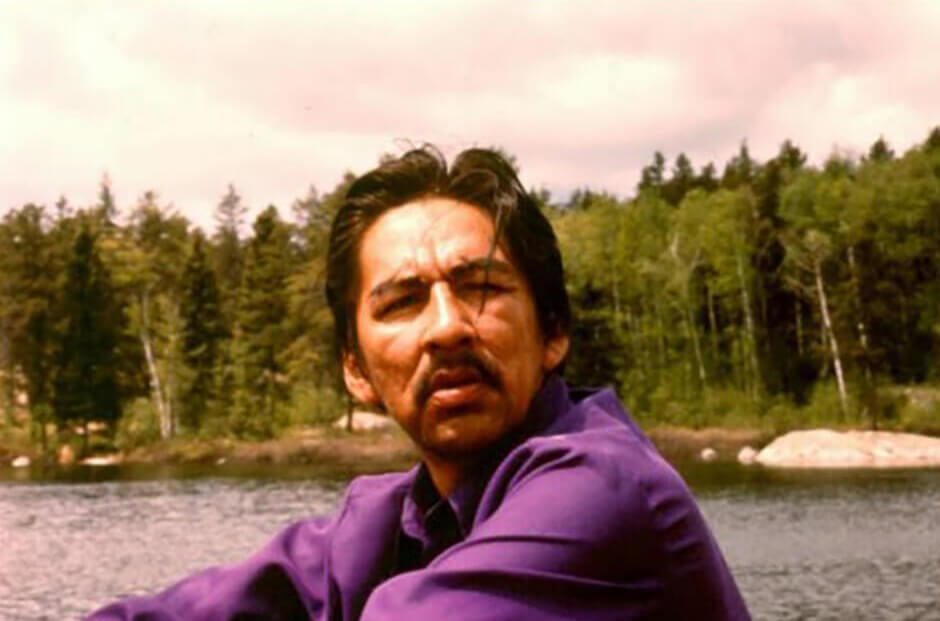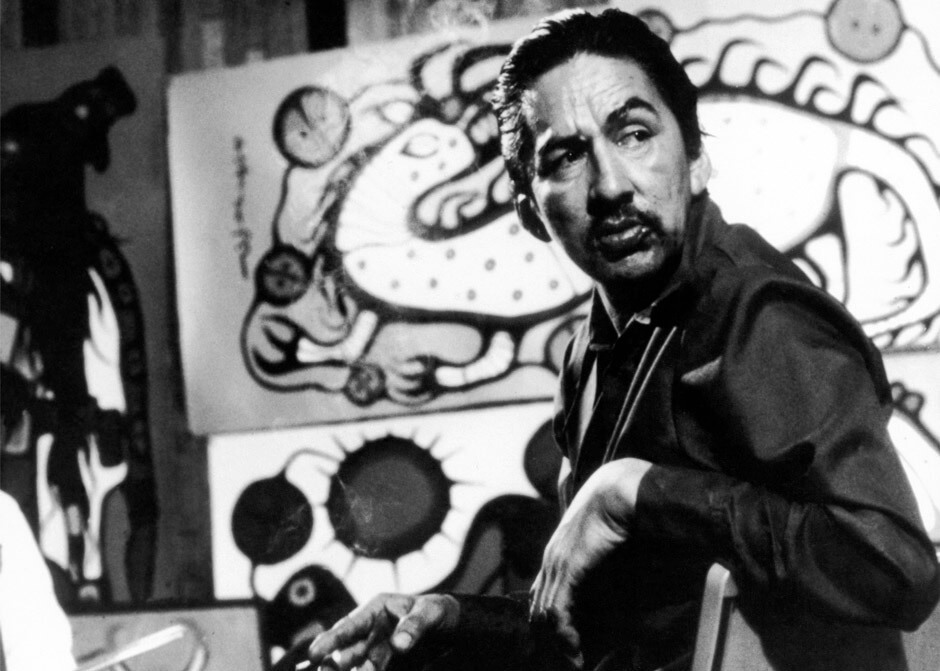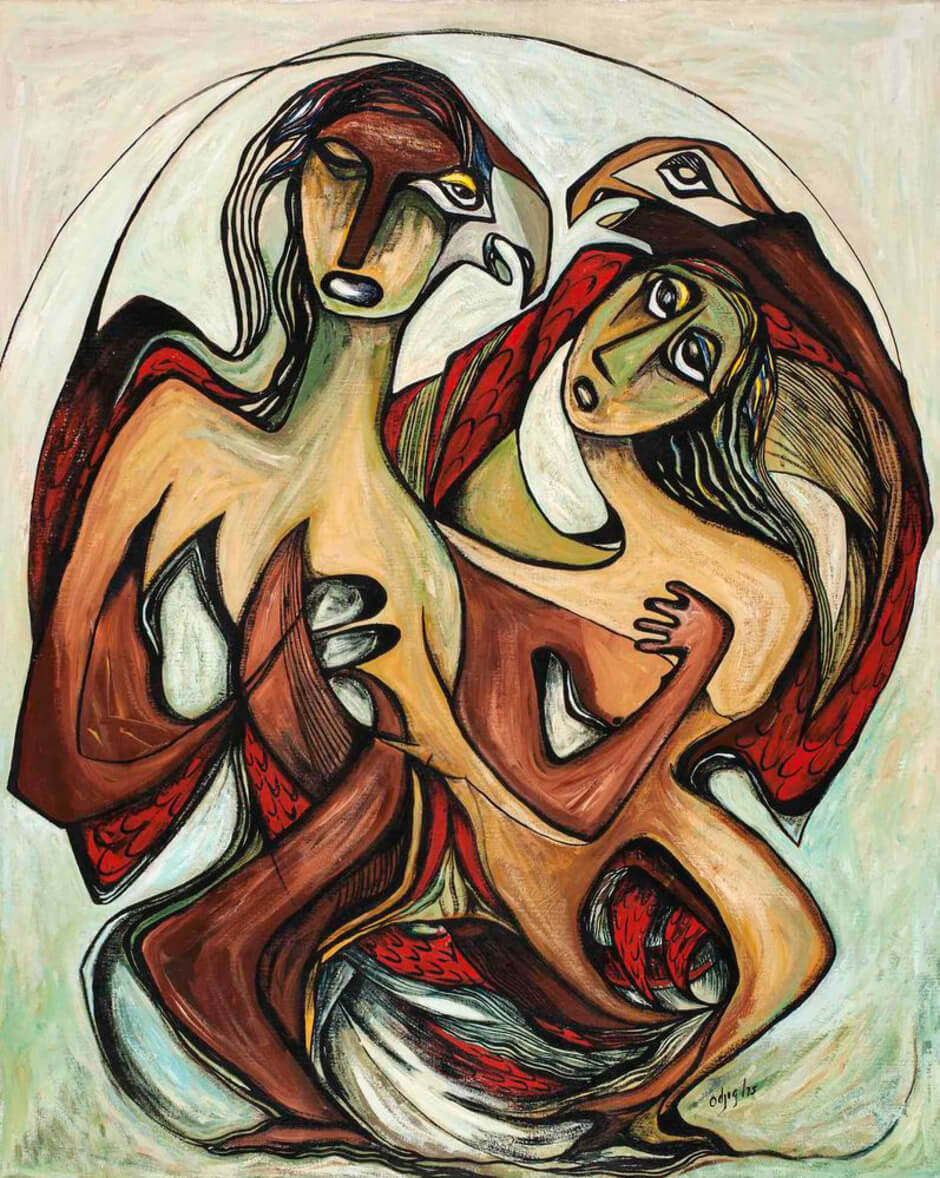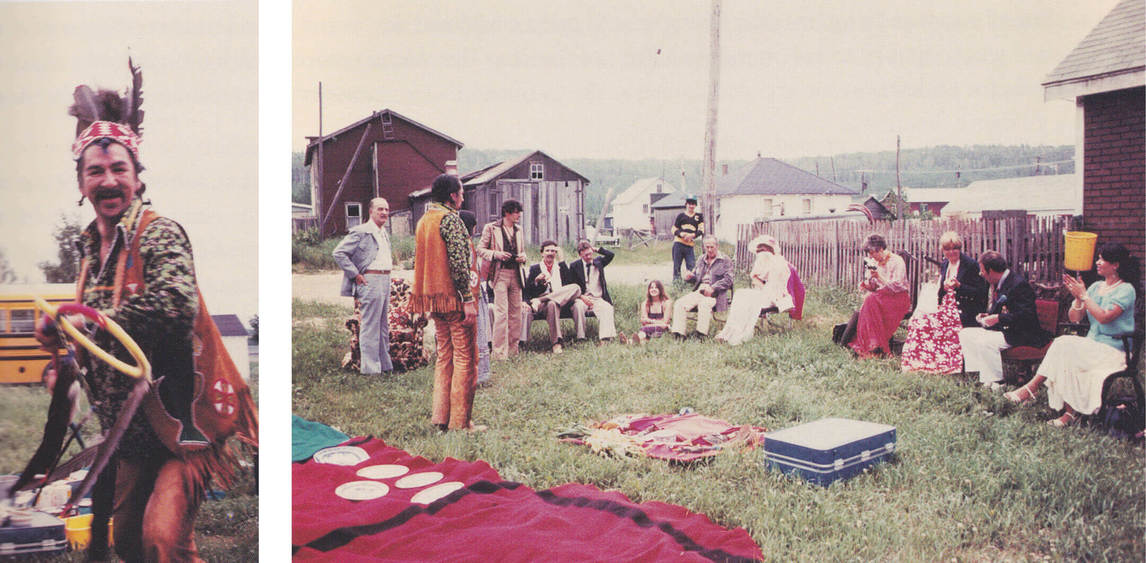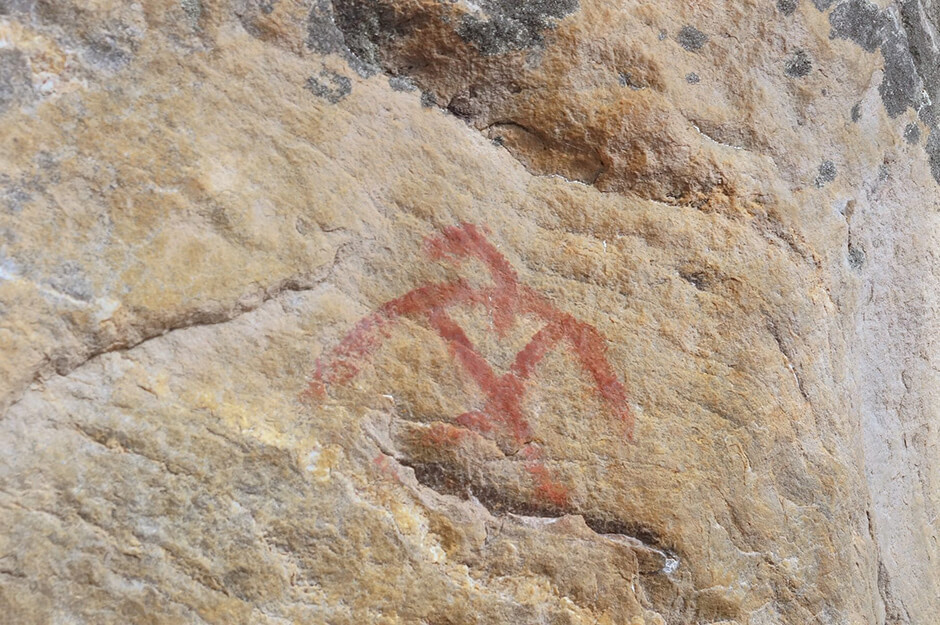 ---
Book Credits
Publisher
Sara Angel
Executive Editor
Kendra Ward
French Editorial Director
Dominique Denis
Image Research Director
John Geoghegan
Senior Web Manager
Simone Wharton
Editor
Lucy Kenward
Copy Editor
Claire Crighton
Proofreader
Linda Pruessen
Translator
Nathalie de Blois
Digital Layout Manager
Sara Rodriguez
English Layout Associate
Emily Derr
French Layout Associate
Alicia Peres
Design Template
Studio Blackwell
---
Copyright
© 2016 Art Canada Institute. All rights reserved.
ISBN 978-1-4871-0086-5

Art Canada Institute
Massey College, University of Toronto
4 Devonshire Place
Toronto, ON M5S 2E1
Library and Archives Canada Cataloguing in Publication
Robertson, Carmen, author

Norval Morrisseau : life & work / Carmen Robertson.
Includes bibliographical references.
Contents: Biography — Key works — Significance & critical issues — Style &
technique — Sources & resources — Where to see.

Electronic monograph.
ISBN 978-1-4871-0087-2 (pdf).—ISBN 978-1-4871-0088-9 (mobile)
1. Morrisseau, Norval, 1931-2007.  2. Morrisseau, Norval, 1931-2007—Criticism and interpretation.  3. Painters—Canada—Biography.  I. Morrisseau, Norval, 1931-2007. Paintings. Selections.  II. Art Canada Institute, issuing body  II. Title.
ND249.M66R63 2016                 759.11                  C2015-906968-8