A.Y. Jackson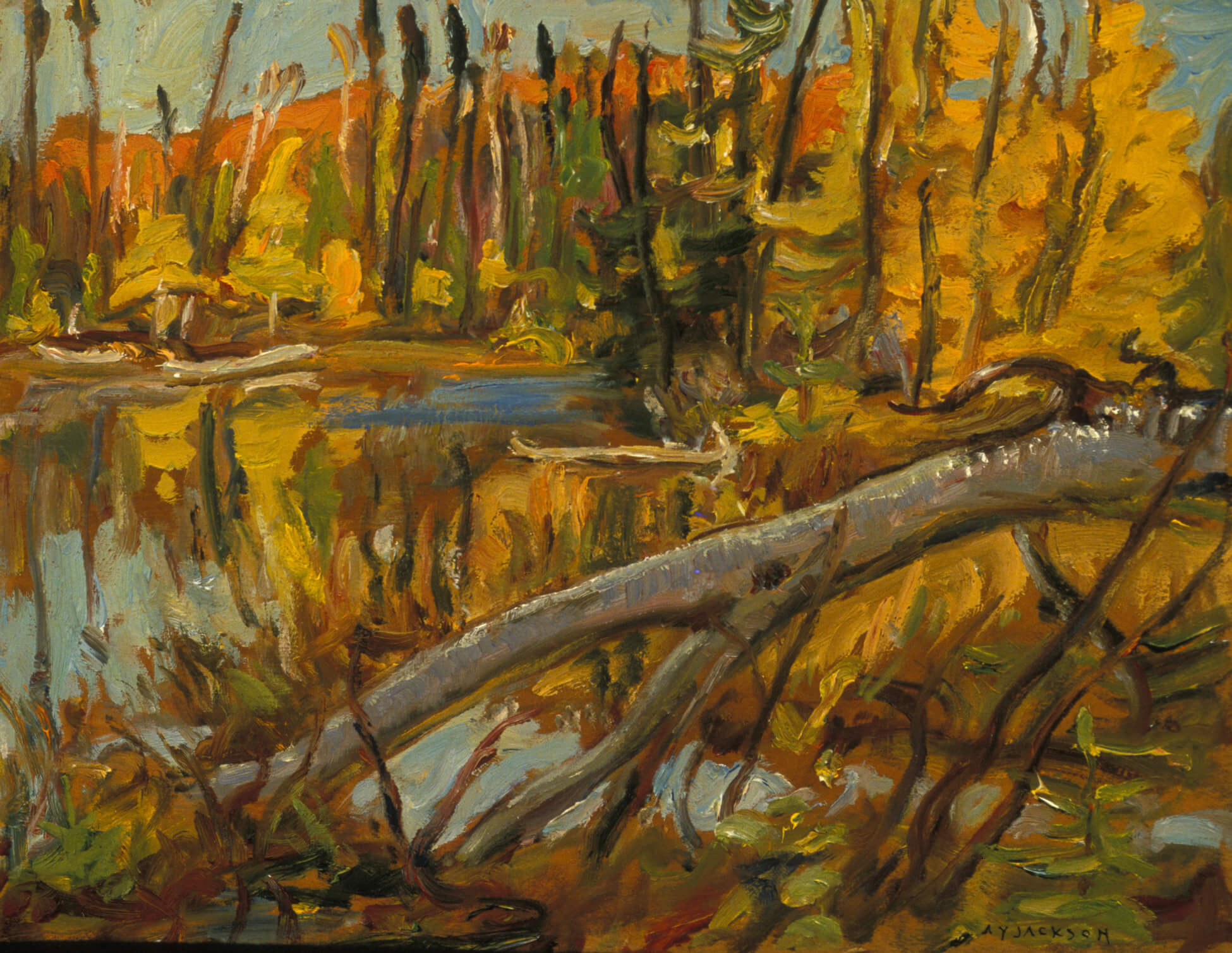 In 1913, A.Y. Jackson (1882–1974) wrote to an admirer, "The obedient in art are always the forgotten… The country is glorious but its beauties are unknown, and but waiting for a real live artist to splash them onto canvas… Chop your own path. Get off the car track."  Decades later in the 1950s and 1960s, Jackson lived in the Ottawa region, and he was still on that path, evident in such works as Beaver Lake, Combermere, Ontario. When Jackson painted this bold, modern landscape in vibrant colours, using loose, vigorous brushstrokes, he was one of Canada's most revered artists, especially in his adopted hometown of Ottawa.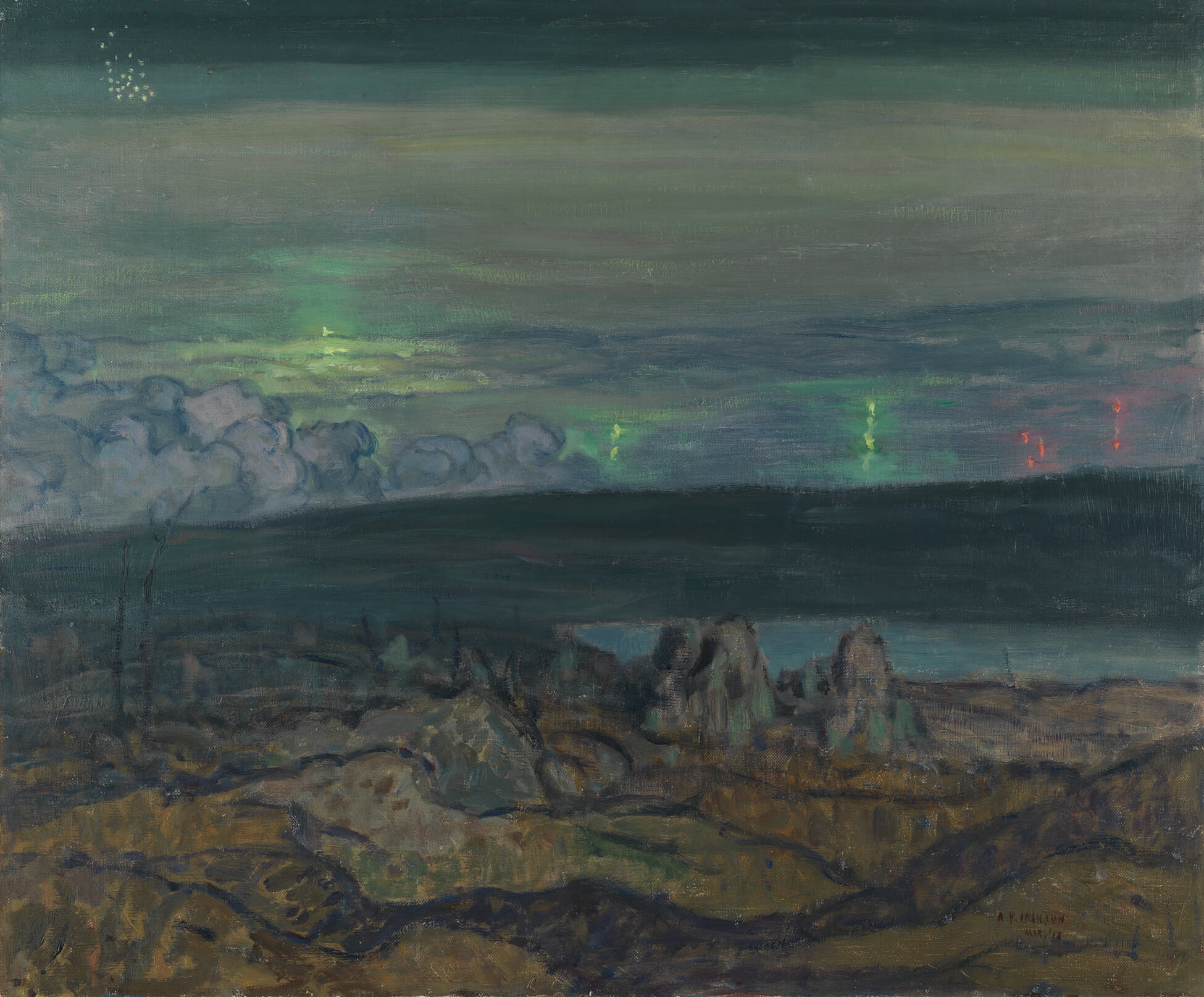 One of the difficulties of both studying and appreciating twentieth-century Canadian art is the dominance of the narrative of the Group of Seven. Although associated primarily with Toronto, where their early group exhibitions were held and where most of them lived and worked, some members had major impacts on artistic developments in other cities, including Lawren S. Harris (1885–1970), who spent the last thirty years of his life in Vancouver, and Arthur Lismer (1885–1969), who lived almost as long in Montreal.
Jackson's association with Ottawa exists for a variety of reasons. He visited the city as a war artist during the First World War, and a large number of his works are in the Canadian War Museum, such as Gas Attack, Liéven, 1918, which depicts an Allied nighttime gas attack on German lines in France. During the Second World War, he became one of the key figures in the launch of the Canadian War Art Program in 1943. His influence cannot be understated, especially his pivotal role, in conjunction with the National Gallery of Canada, in developing the largest public art project in Canadian history: the Sampson-Matthews silkscreen print program in 1942. At its height, it employed many of the country's best commercial painters, designers, and artists.
While living in Ottawa, Jackson went on sketching trips in the Gatineau Hills and the Ottawa Valley with such artist friends as Ralph Burton (1905–1983) and Maurice Hall Haycock (1900–1988), and he captured these landscapes in paintings like Gatineau, 1960, and Country Road, Killaloe, Ontario, 1961. In 1955 he moved to Manotick, Ontario, outside of Ottawa where his niece Naomi Jackson Groves lived, and he maintained a studio in downtown Ottawa from 1963 to 1968.  Jackson became a beacon for many younger artists in the region, and his paintings of the Gatineau Hills have been cited by cultural activists Marie-Jeanne Musiol and Josée Dubeau in their discussions about Ottawa's "Interprovincial Dynamic."  He moved to Toronto in the 1960s and died there in 1974.