Florence Helena McGillivray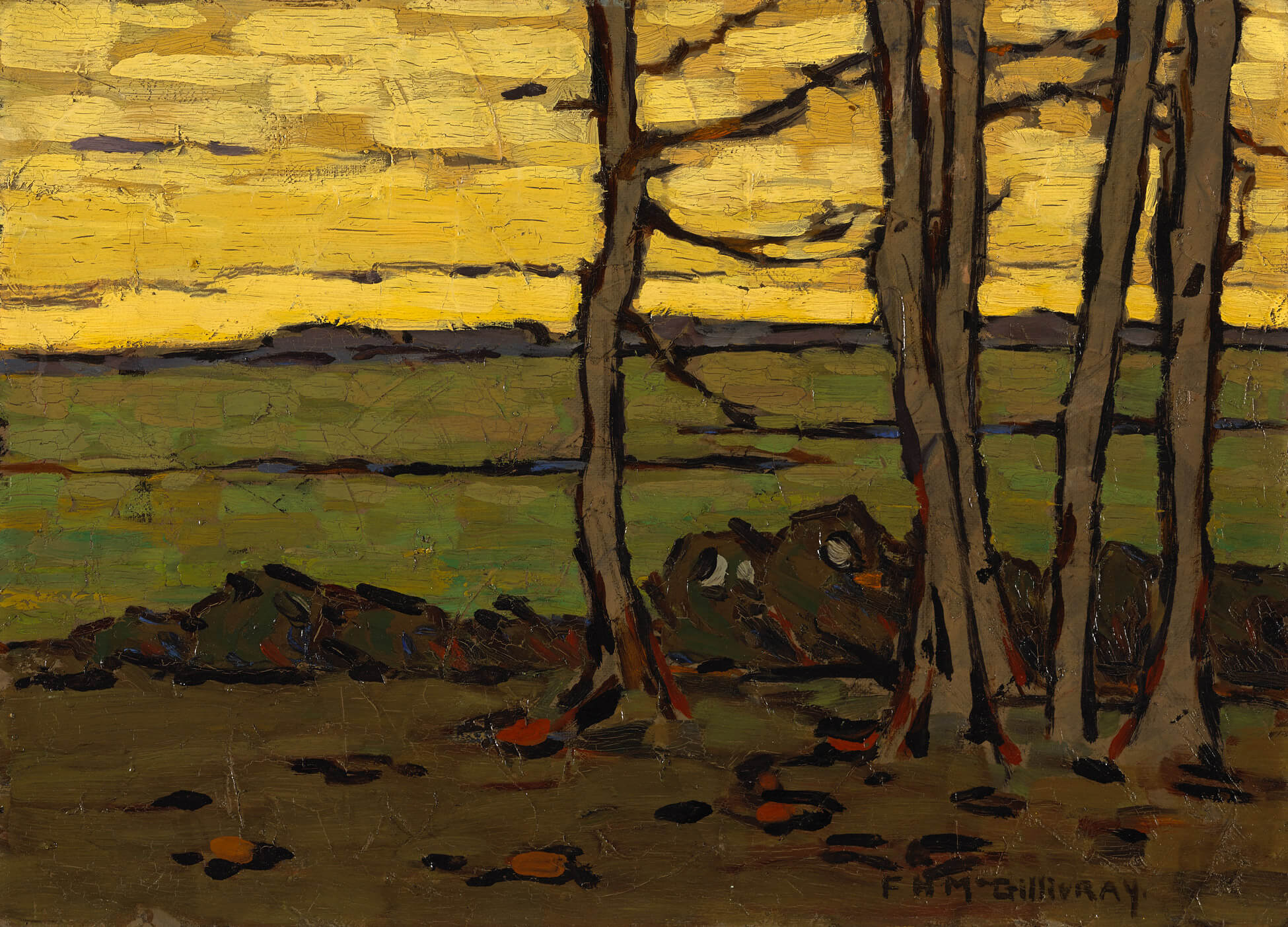 In 1914, Florence Helena McGillivray (1864–1938), a Whitby-born and Toronto-trained artist, arrived in Ottawa to visit her sister. McGillivray had spent a year in France, where she had been exposed to new trends in European art. She soon sold the newly painted Afterglow to the National Gallery of Canada. An unidentified Canadian landscape, perhaps of the Ottawa region (which she captured many times, as can be seen in paintings like Gatineau Covered Bridge, c.1925), this work reflects Post-Impressionist developments. McGillivray's painting techniques are reputed to have influenced Tom Thomson (1877–1917) in his final years.  Echoes of Afterglow, with its heavily outlined trees and distant vista, are reflected in Thomson's Northern River, 1915, and The West Wind, 1916–17. A direct link is not easily established, but McGillivray exhibited a work entitled In Killarney, date unknown, with the 1915 Ontario Society of Artists exhibition. Several members of the future Group of Seven had works in the show, as did Thomson.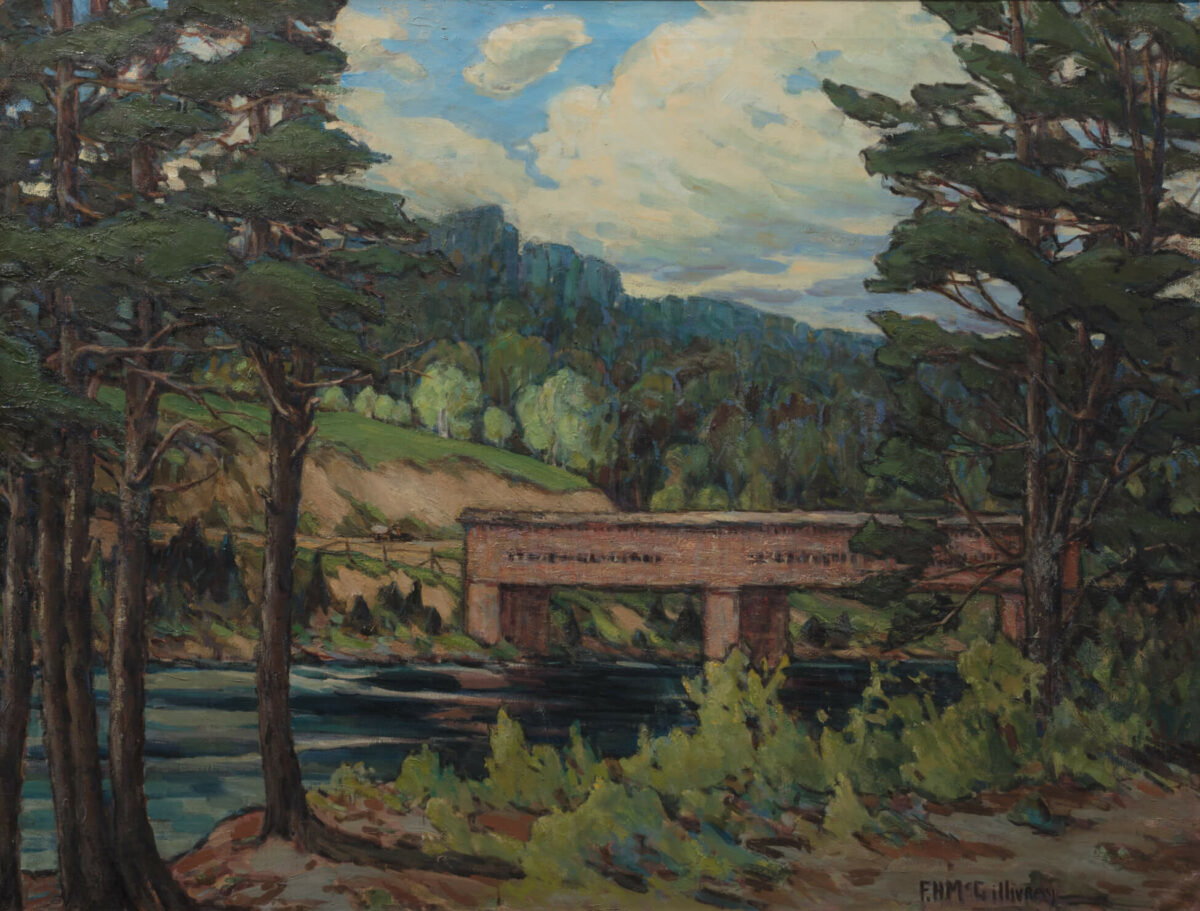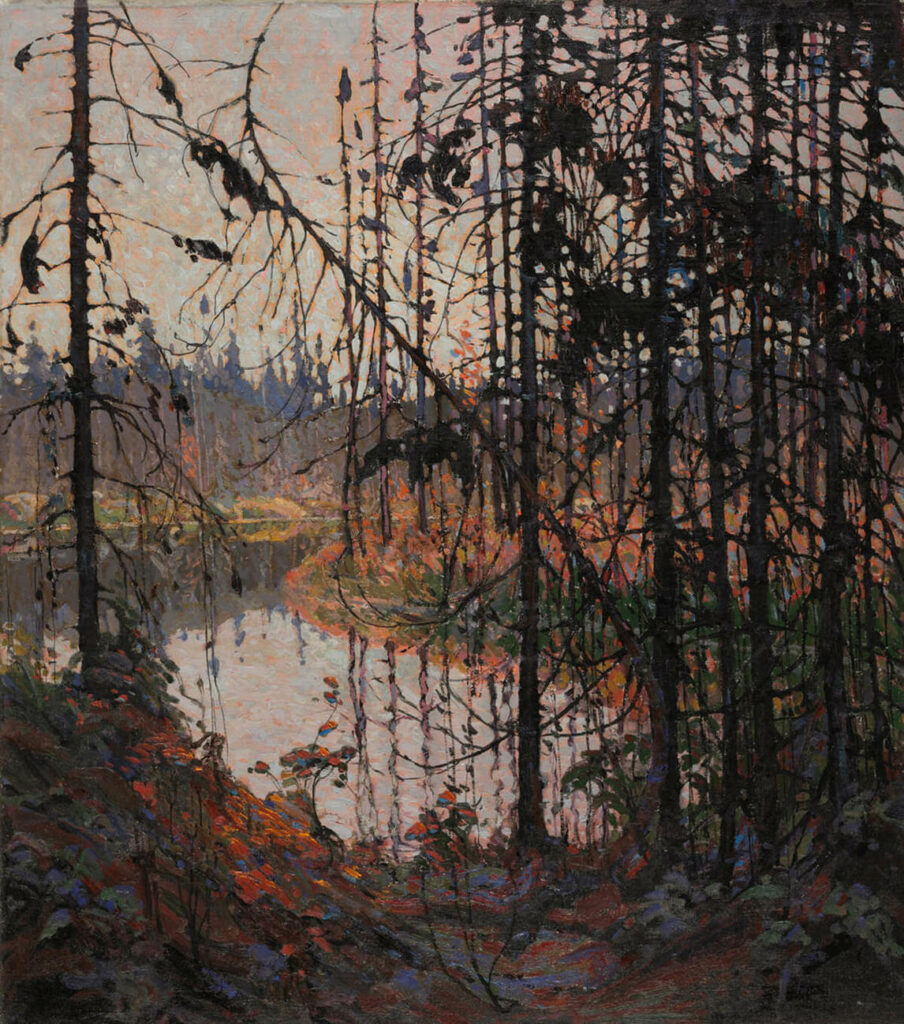 Although McGillivray is the subject of a recent biography, her career is still not well known. She studied under William Cruikshank (1848–1922) at the Central Ontario School of Art (now the OCAD University), in addition to taking private lessons from renowned Canadian artists J.W.L. Forster (1850–1938), Farquhar McGillivray Knowles (1859–1932), and Lucius Richard O'Brien (1832–1899). She became a member of the Women's Art Association of Canada in the late 1880s, and in the 1890s she was renowned for painting on china. She taught in Whitby and Pickering, Ontario, during the next two decades and had already travelled widely in Canada before moving to France.  There she absorbed the lessons of Post-Impressionism while also becoming involved in the International Art Union. She painted numerous European subjects, as can be seen in San Giorgio Venice, before 1931.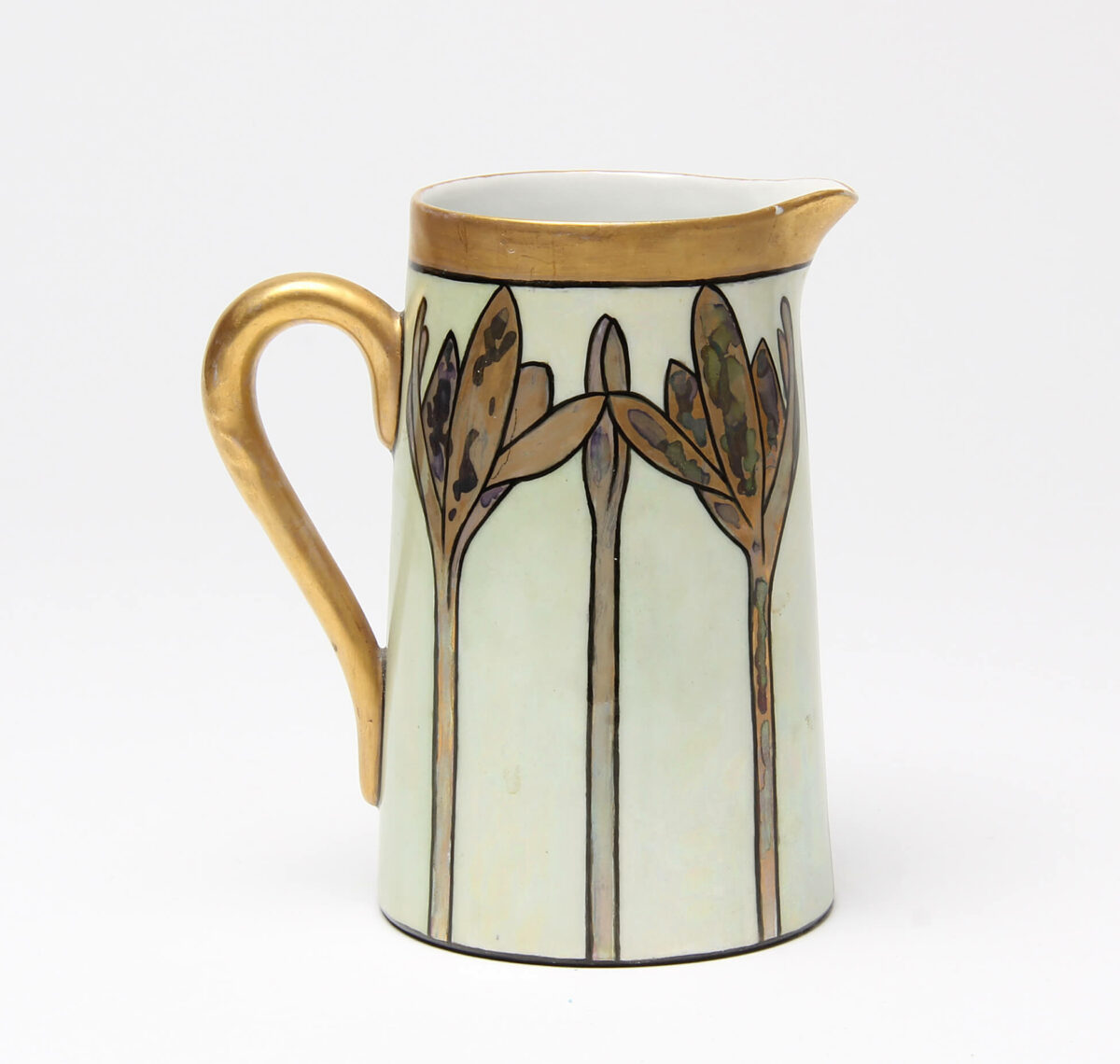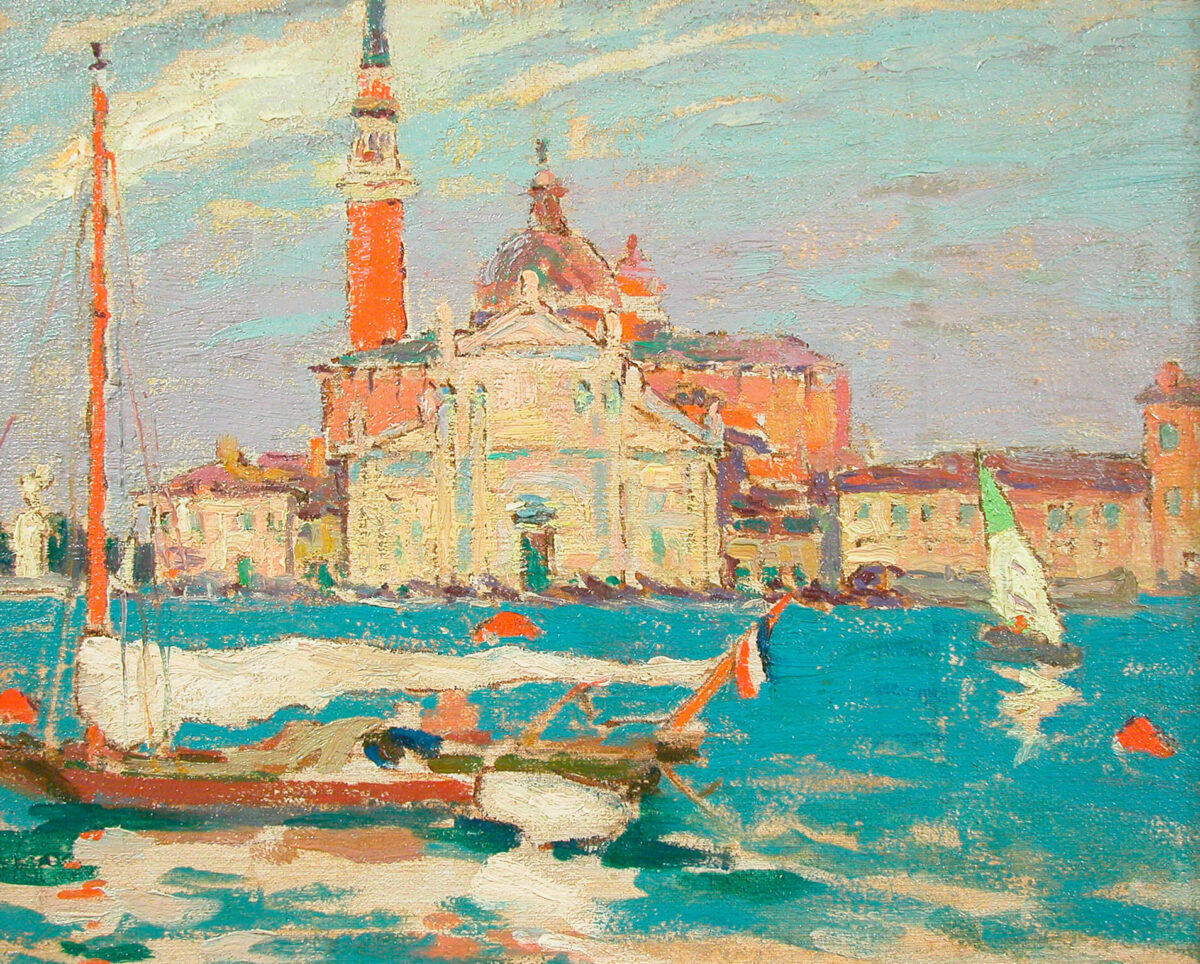 In 1914, she returned to Ottawa, where she lived until 1928, and there she joined the local branch of the Women's Art Association (WAA).  She assisted in WAA fundraising efforts, was a member of the Studio Club, taught at the Ottawa Art School, and was part of the Ottawa Group.  Her work was included in the Canadian fine art display at the 1924 British Empire exhibition.
McGillivray's Ottawa years were important. She painted extensively in the Gatineau River Valley and the Gatineau Hills, but she also travelled to Newfoundland and other parts of Canada. She sold additional works to the National Gallery, including Midwinter, Dunbarton, Ontario, 1918. In 1928, McGillivray returned to Whitby, where she remained until her death and which justly celebrates her work as a native-born artist; however, a critical part of her career took place in Ottawa.