Norman Takeuchi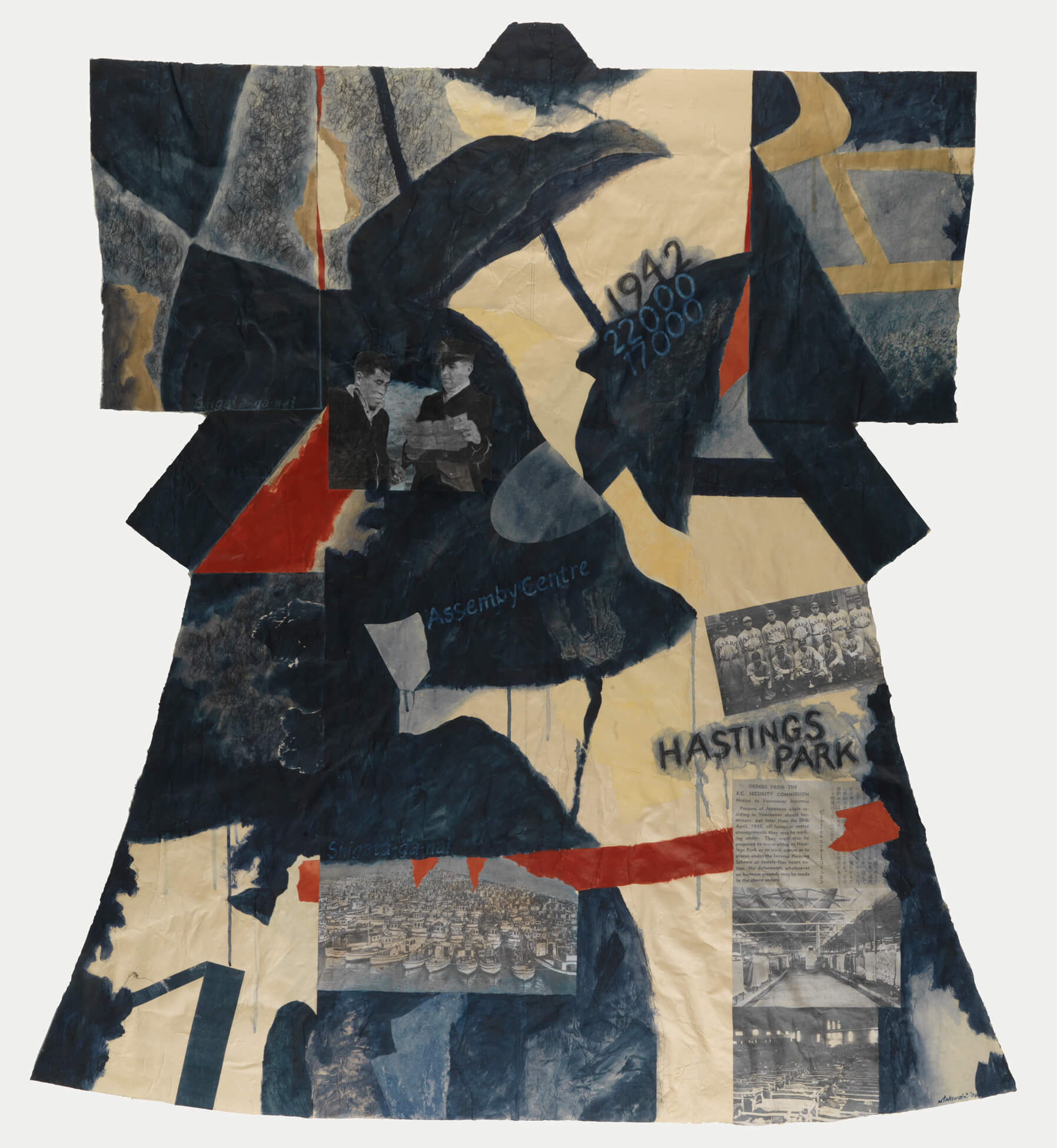 Reflecting on his work in 2019, Ottawa artist Norman Takeuchi (b.1937) noted that the "duality of being Japanese Canadian is at the heart of my recent work…. Unsettling and uncomfortable abstract forms which allude to the early exclusion years jostled with images from old Japan."  In 2015, the Canadian War Museum acquired Takeuchi's A Measured Act, consisting of five life-sized paper kimonos (Hastings Park is one) incorporating photo transfers, acrylic painting, and Conté and oil pastel drawings. The museum noted: "Kimonos are an iconic emblem of Japan, where the wide-sleeved garments have a long history as cultural artifacts, fashion items and works of art. Takeuchi's paper versions combine dark, abstract forms with text and photo transfers of historical images and documents related to the internment of Japanese-Canadians, persecuted because of Japan's role as an aggressor in the Second World War."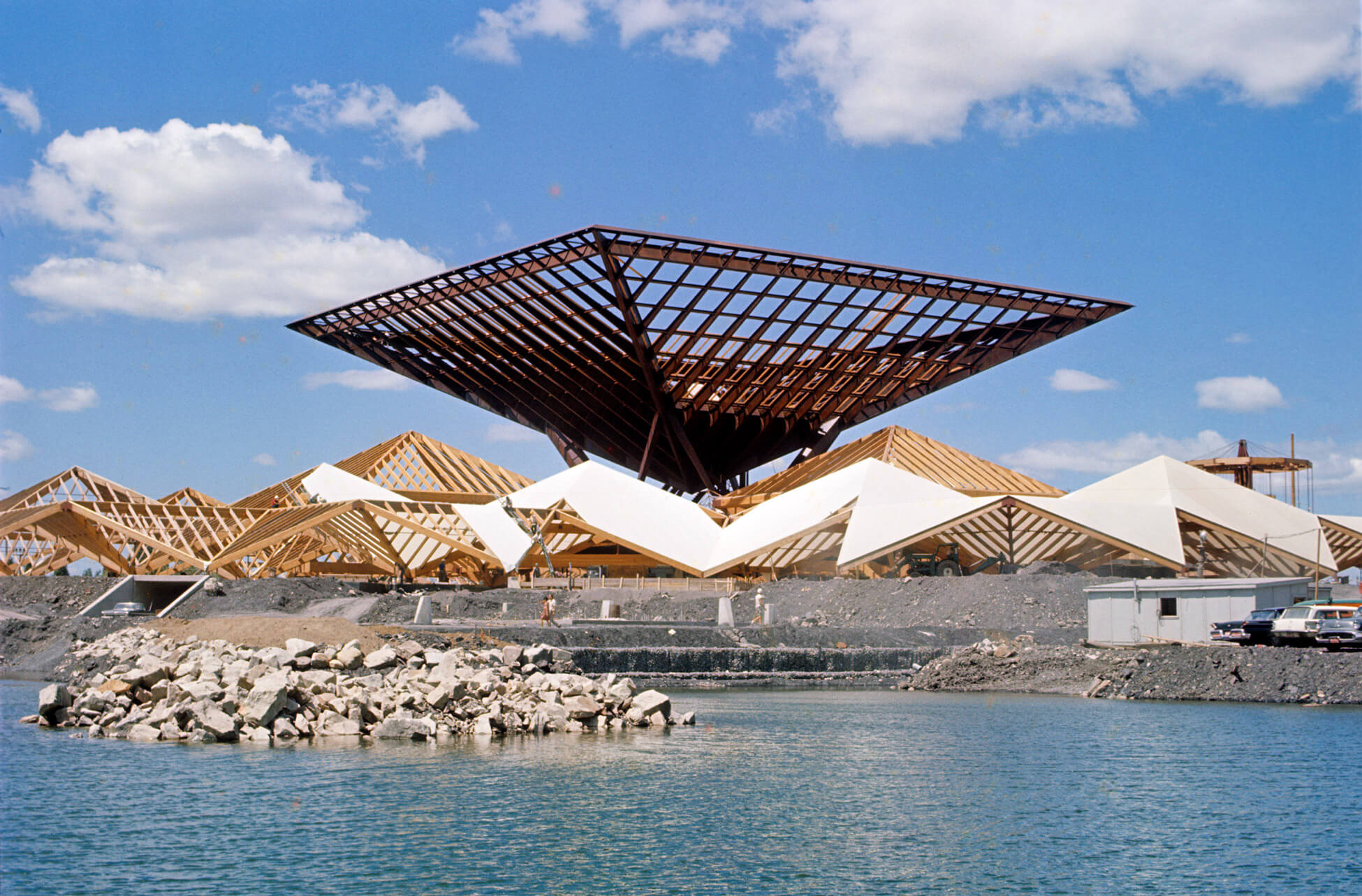 Like Juan Geuer (1917–2009), Takeuchi spent much of his career as a part-time artist and a full-time public servant, but with a far different background. Born in Vancouver, Takeuchi was among the thousands of Japanese Canadians who lost everything after December 1941. His family was forced to move to a small community in the British Columbia interior called Westwold. Although not in an internment camp, they lived in poverty, and Takeuchi was frequently humiliated for being Japanese. After the family went back to Vancouver in 1946, he attended the Vancouver School of Art, studying graphic design and painting. He then obtained an arts grant that allowed him to work in London, England, for a year.
Takeuchi returned to Canada in 1962 and became a designer with the Canadian Government Exhibition Commission, working on such projects as the Canadian Pavilion at Expo 67 in Montreal and Expo 70 in Osaka, Japan. He met Duncan de Kergommeaux (b.1927) and other locals, exhibiting such works as Blouse, 1968, at Blue Barn and other Ottawa galleries. Takeuchi was one of the seven artists who participated in the famous 1969 National Gallery of Canada protest led by Victor Tolgesy (1928–1980).
In 1996, Takeuchi retired and devoted himself to his art full-time. Ten years later, A Measured Act was shown as part of the group exhibition Without a Passport at Karsh-Masson Gallery. Takeuchi continues to explore themes relating to multi-generational trauma, healing, and resilience in the face of the 1940s internment, as well as the duality of being Japanese Canadian, in creations such as View of Mount Fuji from Lemon Creek, 2012–18, and Wedding Song, 2020.