In the Woods 1939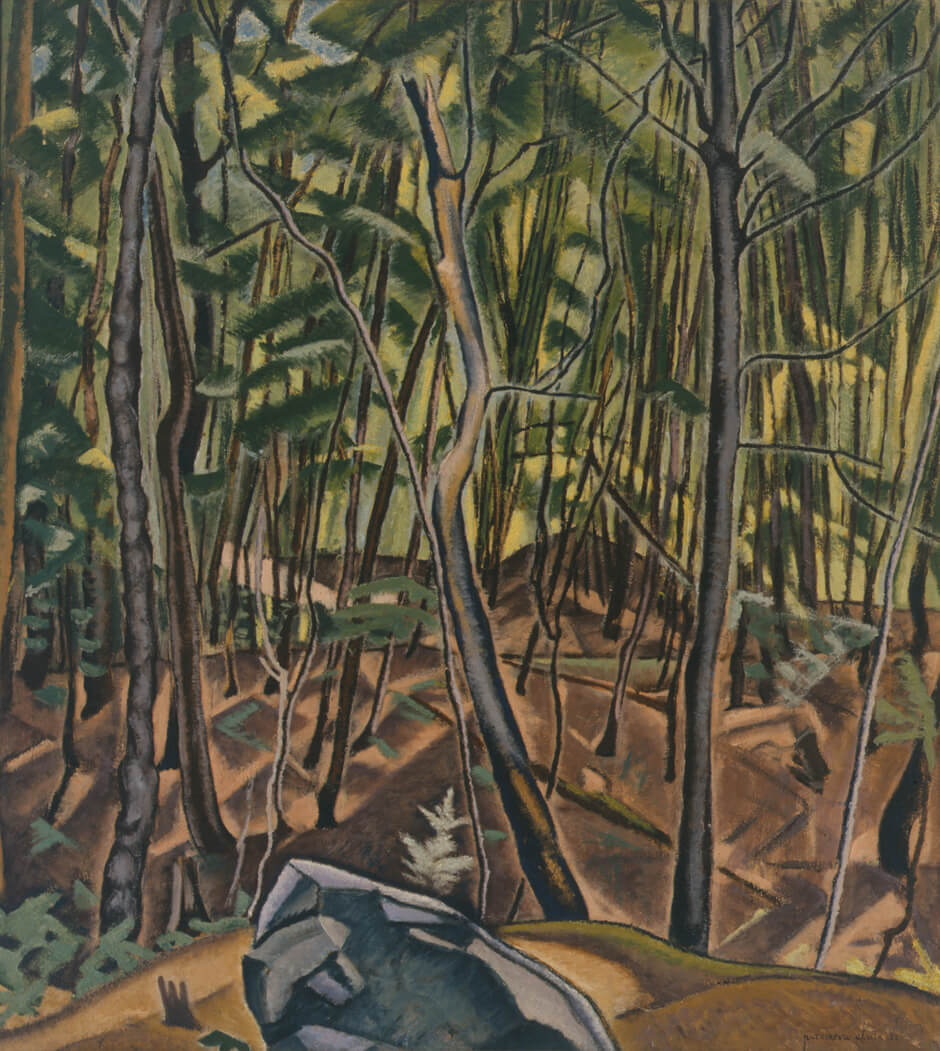 The forest interior was a favourite subject for Clark, and In the Woods is considered to be one of her best paintings. It belongs to a series of three painted in 1938–39 in which she set out to communicate in formal terms her excitement about the woods—a "dreadish feeling" that she had enjoyed since childhood. In her art she liked to make a "harmonious arrangement" out of a "complicated, very involved, seemingly disordered subject."
In approaching this subject, Clark's model may have been Paul Cézanne (1839–1906), who, she pointed out, appreciated the cathedral-like quality of the woodland interior with its lights, shades, shadows, and movements. In the Woods bears some resemblance to Cézanne's Millstone in the Park of the Château Noir, 1898–1900, which she may have seen in reproduction. Like Cézanne, she built up the forms of overhead foliage through colour, applied in feathery parallel brushstrokes.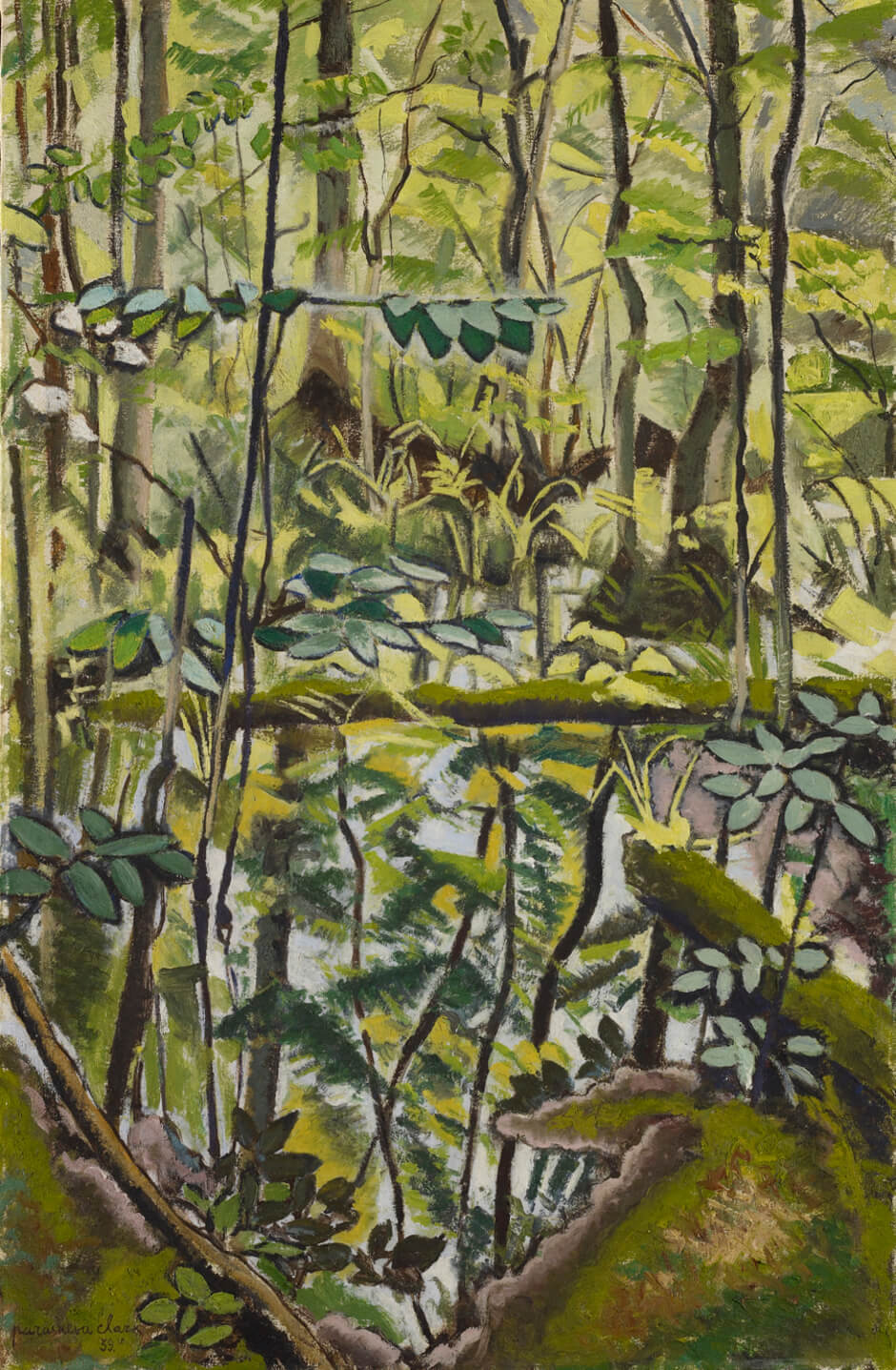 In the initial iteration of the forest theme, The Bush, 1938, painted during Clark's first trip to Quebec, the canvas was given an overall treatment; every inch is filled with coloured shapes representing foliage, undergrowth, or patches of light on the forest floor. The second work, Swamp, 1939, painted in Haliburton, Ontario, distances the viewer from the woods across a pond, but the effect is equally claustrophobic because Clark painted foliage reflected in the water, filling in the intermediary space. In the Woods, exhibited with the work of Carl Schaefer (1903–1995), David Milne (1881–1953), and Caven Atkins (1907–2000) at the Art Gallery of Toronto, in November 1939, is the most successful of the series. She painted it on location near the town of Haliburton during the summer of 1939, finishing it in Toronto. The foreground and forest floor are broadly treated with less detail than in the previous canvases, allowing space for the viewer's eye to penetrate the forest. The main idea of the painting, she told art historian Russell Harper, was "to tell of the solitude, calm in the intimacy of walls made by trees … the motion of soaring towards light above in everything growing."
Several of Clark's paintings from 1938 to 1940 suggest that she was looking closely at Milne's work around that time, particularly the way she opened up her landscapes, leaving parts of the canvas free of detail. She would have known Milne through Douglas Duncan, who became Milne's dealer late in 1938, and greatly respected his work and his critical opinion. Clark owned two drypoint etchings by Milne as well as the canvas Snowy Hemlocks, 1921—a view looking across a patch of snow at a stand of trees.
The painting she deposited with the Royal Canadian Academy of Arts when she was elected as a full academician in 1966, Sunlight in the Woods, 1966, was a later interpretation of the woodland interior.