Still Life 1935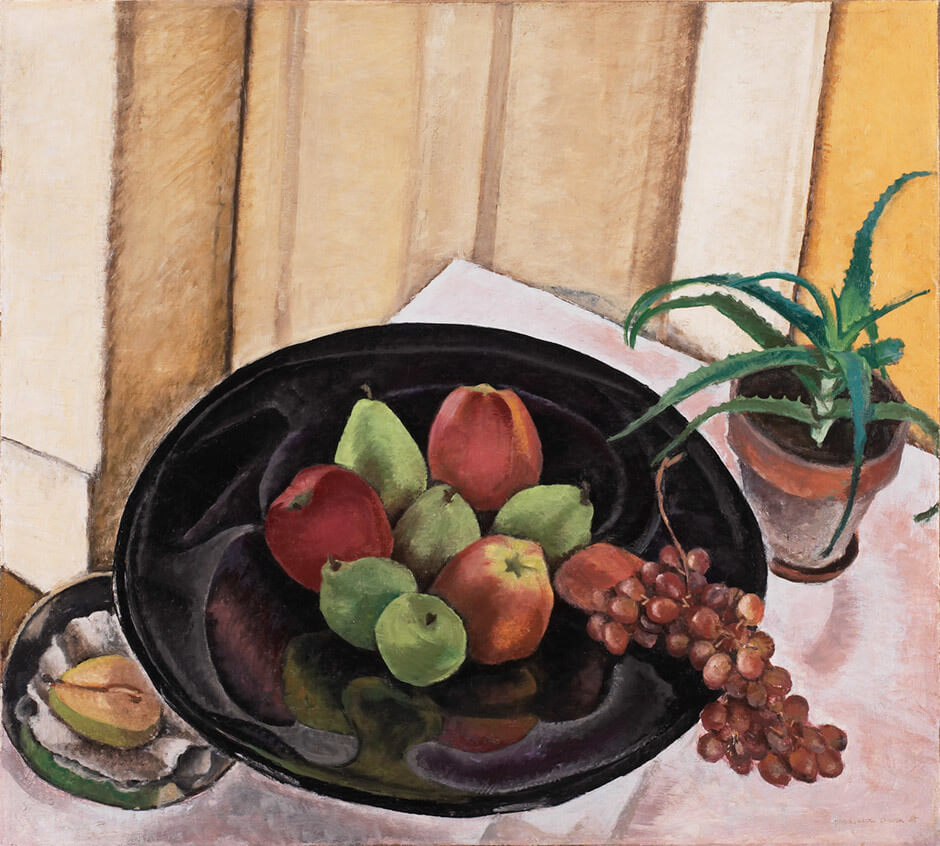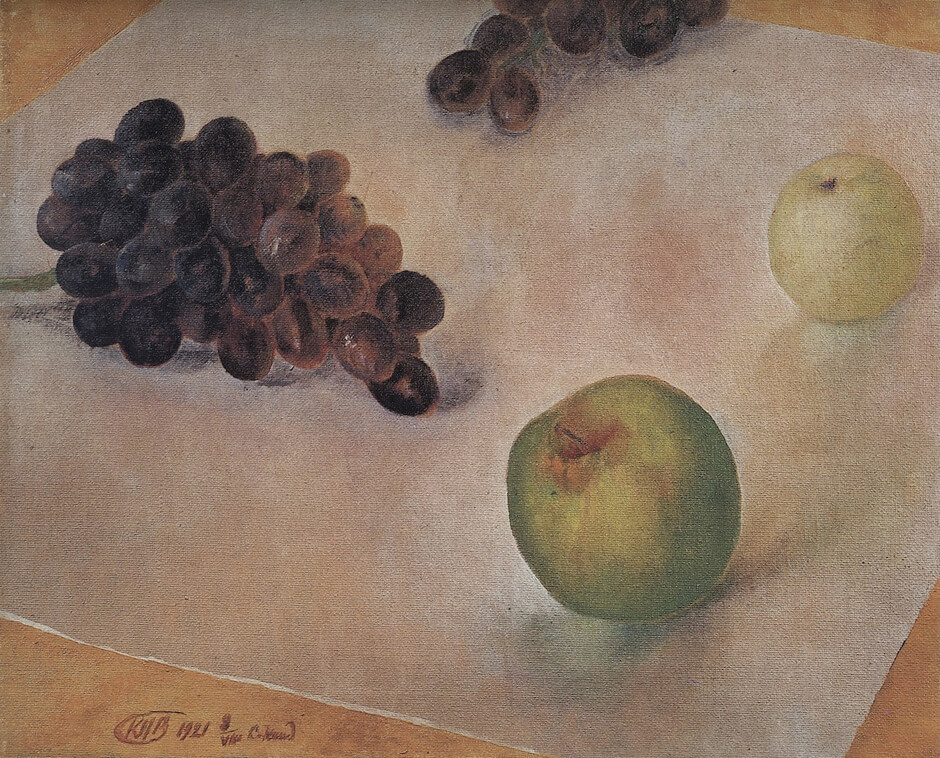 Still Life provides an interesting example of how Clark integrated new influences into a fledgling art practice formed in Russia. The painting was strongly influenced by Clark's favourite teacher, Kuzma Petrov-Vodkin (1878–1939). He was painting still lifes around the time she studied with him, in 1920–21, and, much like Paul Cézanne (1839–1906), he avoided using the standard one-point perspective. Rather, he devised a "spherical" perspective in which objects were not fixed in space according to a predetermined geometrical format but were placed so the image cohered from any viewing position in front of the picture plane.
Clark painted the tabletop on a sloping angle, as though viewers were looking down on the arrangement, against a neutral backdrop. The sharp right angle complements the architectural elements behind—the door jamb and mouldings—all of which contrast with the rounded components in the painting. Even the spiky leaves of the plant form graceful arcs. All the formal elements in the picture have been organized so viewers will focus on the brightly coloured fruit presented in the dark glass compotier. The spatial relationship between objects is intuitive and not, as in more traditional works in this genre, ruled by an organizing system.
The painting was selected by a Canadian jury for inclusion in the Exhibition of Paintings, Drawings, and Sculpture by Artists of the British Empire Overseas ("Coronation Exhibition") held at the Royal Institute Galleries, London, in May 1937. It was one of only four still lifes in the Canadian section, which was dominated by landscapes. Bertram Brooker (1888–1955), who was painting still lifes at the time, chose Clark's Still Life as one of the illustrations in his 1936 Yearbook of the Arts in Canada (plate 61) and placed it opposite his own Growth. In 1934, he had purchased her Calla Lily, 1933, indicating his appreciation of her work in this area.