Coastline with Precipitation 1975

Water dominates Paterson Ewen's iconography after 1971, but Coastline with Precipitation is particularly interesting as he references water not only in the subject of this work (a distant rocky coastline under a heavy downpour), but in the technique and materials as well (water-based acrylic wash on handmade paper).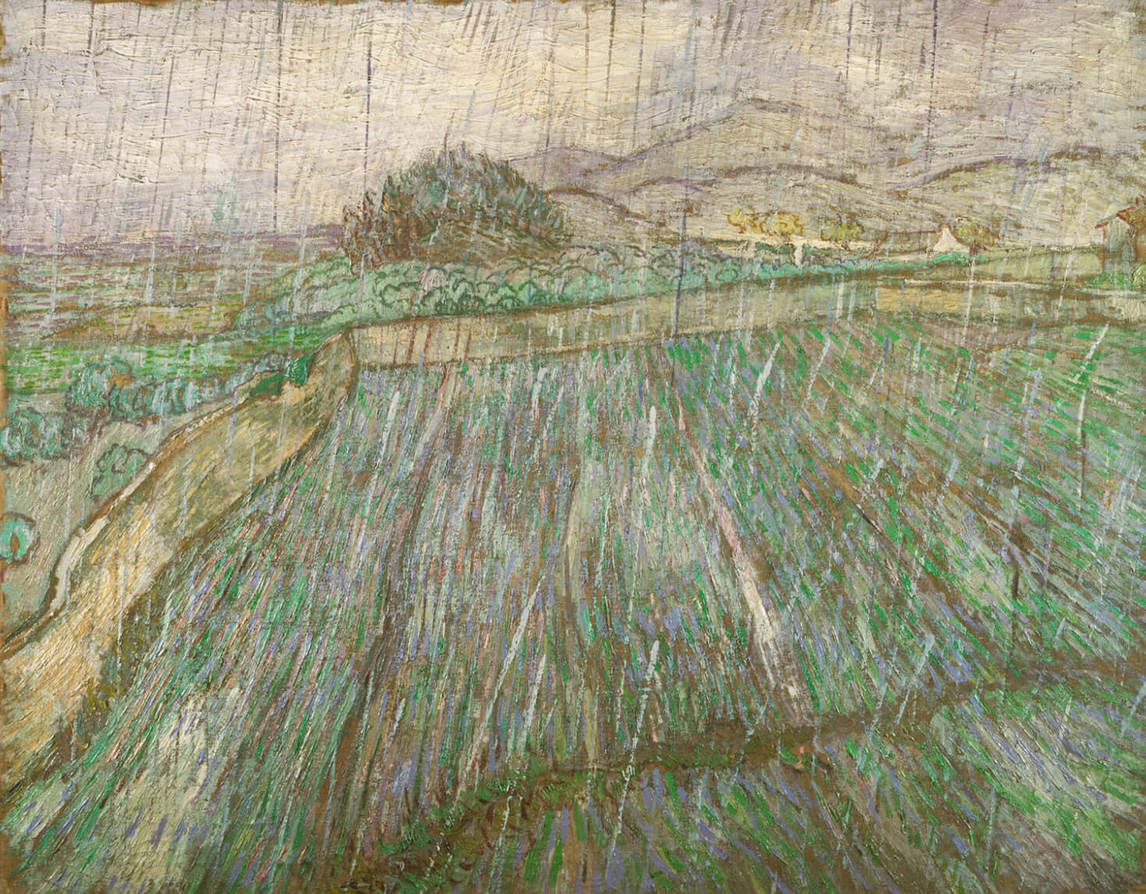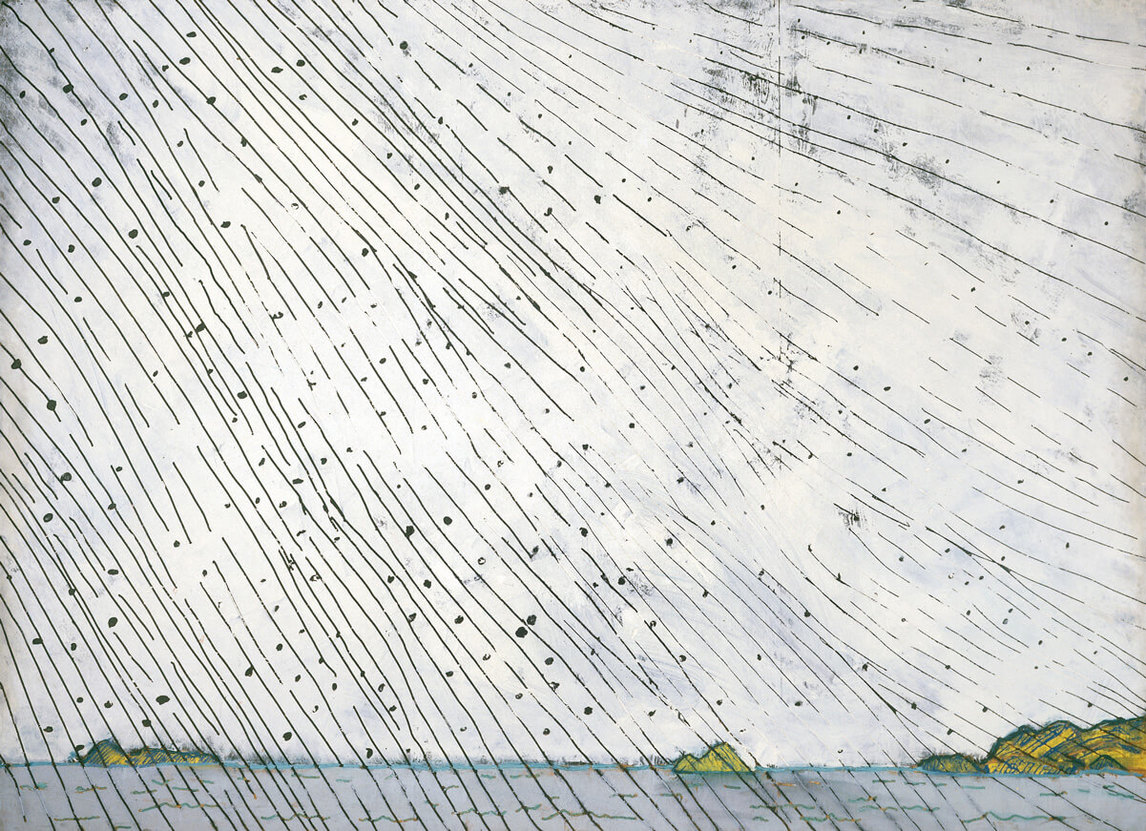 With his initial return to figurative painting following the last works of the Lifestream series, Ewen had begun to draw on scientific illustrations to depict rain, as in Thunder Cloud as Generator #1 and Thunder Cloud as Generator #2, both 1971, which seems to have been an effective way to illustrate the cycles of nature. By the time he created Coastline with Precipitation, however, he was more likely drawing inspiration from Japanese woodcuts and from Vincent van Gogh (1853–1890), including The Bridge in the Rain (after Hiroshige), 1887, and Rain, 1889.
Partly describing the inspiration for this work, Ewen revealed, "The coastlines of the new paintings I got from a very peculiar book. It is a Japanese marine book." In fact it was a ship's pilot navigation book (Views in Naikai, n.d., published by the Maritime Safety Agency in Tokyo, Japan) that he had found in a second-hand bookstore. Looking at the photographs of the coastline accompanied by diagrammatic drawings to help pilots find their way through the Japanese islands, Ewen realized he had found pictures of a coastline he wanted to draw in the way he wanted to draw them. This coastline appears in several of the artist's works, including Hail on the Coastline, Rain over Water, and Coastal Trip, all 1974.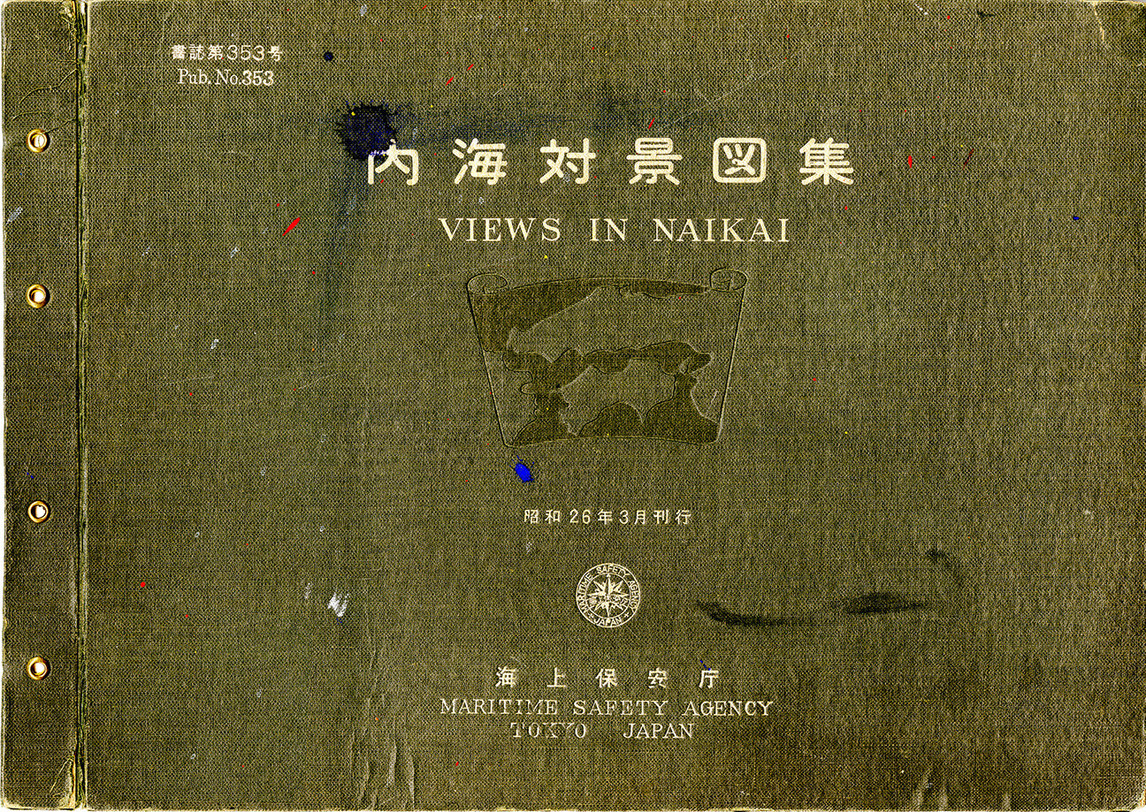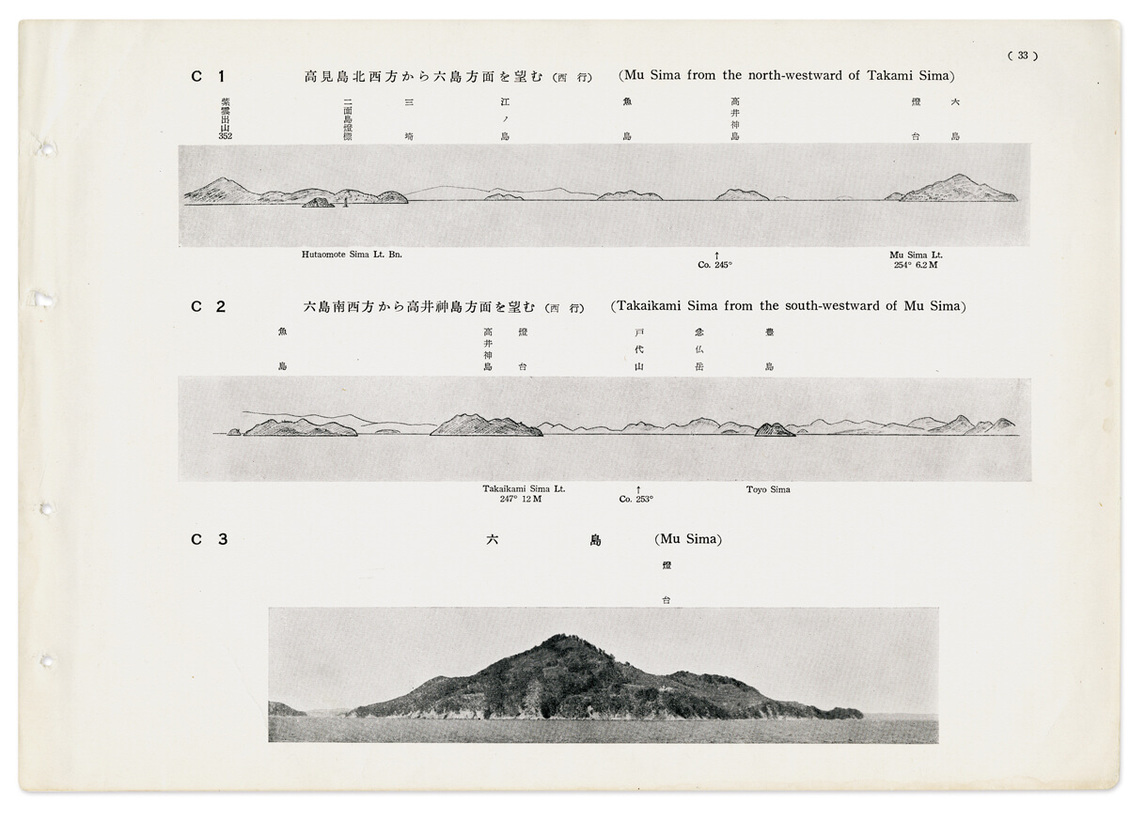 One can only speculate why Ewen gave such attention to rain or hail, and water generally, but this subject seems to have combined Ewen's process of working—and his fascination with how things work—with the theme of change and with the natural world. When he was working with a router on plywood, Ewen could simulate the physical movements of rain and hail falling quickly or blowing violently, enacting in different ways the dots he produced on Traces through Space, 1970, which in turn spawned the actions of watercolour drippings found in Rain Hit by Wind #1 and Rain Hit by Wind #2, both 1971. In Coastline with Precipitation, the handmade paper is strongly textured, echoing the rough plywood.
Water is a dominant theme for Ewen, whether he is representing seascapes or precipitation. Historically a symbol of rebirth and cleansing and a source of life, it is also a metaphor for the path of life in Taoism. Ewen had a passionate interest in the history of art, and he was an avid reader of literature and philosophy, so it is not far-fetched to assume that much of this symbolism both inspired and found its way into his images of water.