Solar Eclipse 1971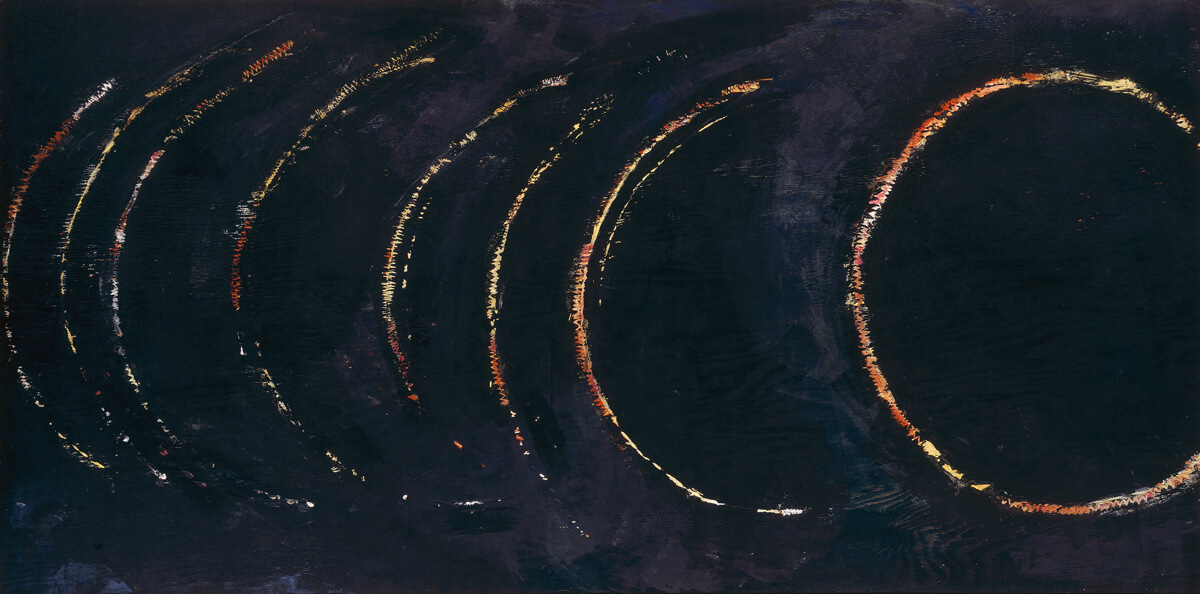 Solar Eclipse is the first gouged plywood work by Paterson Ewen. As the story goes, he took a four-by-eight foot sheet of plywood and started carving circles into it using hand tools with the intention of producing a large woodcut print. As he inked the wood, however, he realized that he did not have to do anything further. And so was created a new hybrid medium combining relief sculpture, painting, and printmaking, with which Ewen is now uniquely identified. At the same time or shortly after, he produced Eruptive Prominence, 1971, a companion piece. Ewen did not, however, adopt this wood-gouging technique immediately, likely because it was so time-consuming.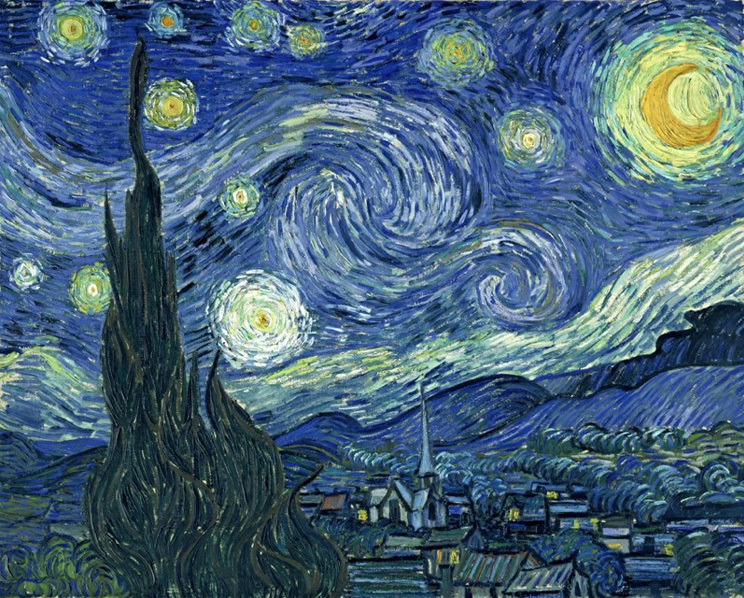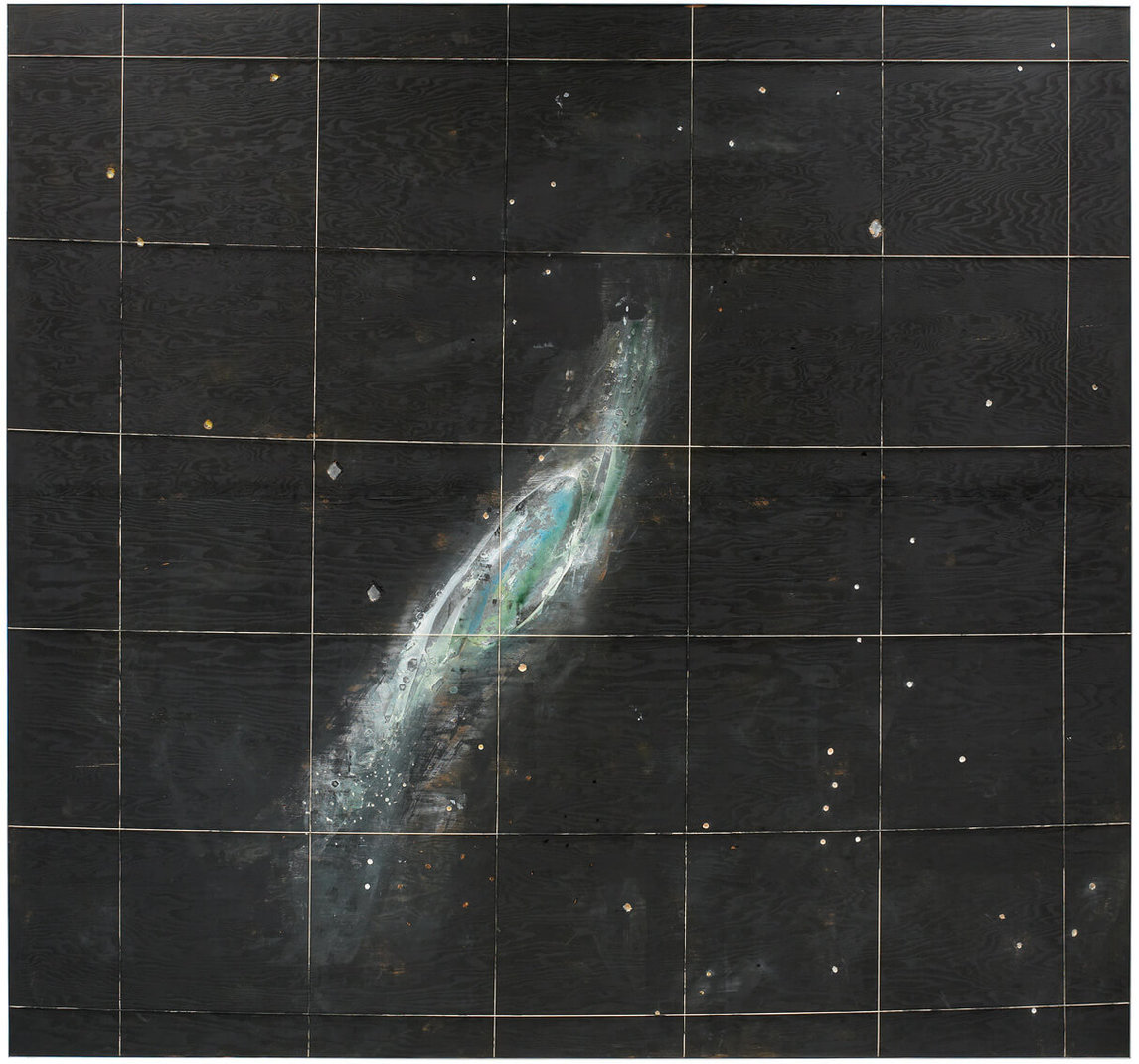 Solar Eclipse is one of the first explicit celestial pieces Ewen produced. The work revives an interest in the night sky that dates back to Blackout, 1960. Vincent van Gogh (1853–1890), one of his favourite artists, likely inspired Ewen's use of astronomical subjects. Van Gogh painted many night skies, including his most famous, The Starry Night, 1889, which shows not only a crescent moon but also Venus, the constellation Aries (van Gogh's astrological sign), and possibly a spiral nebula. Ewen's solar eclipse is one of many uncommon celestial objects he chose to depict; others include the constellation of Pegasus (though only the four stars that form the quadrangle part of the constellation), the Morehouse comet, galactic cannibalism, and solar eruptions.
When he selects more familiar phenomena, like the sun and moon and even the aurora borealis, Ewen treats them in a not-so-familiar way. For example, Northern Lights, 1973, is shown from space despite the fact that Ewen describes creating this work after seeing the display of lights first-hand during a snowshoe trip in Algonquin Park, Ontario. It is difficult to imagine how he could have seen the northern lights from the vantage point of space. Ewen also has a tendency in his celestial works to crowd out the surrounding surface area, making it a challenge to look deeper and thus keeping the viewer's gaze fixed on the object depicted, or uses a grid as in Galaxy NGC-253, 1973. Both these devices force the viewer to focus on the surface of the painting, its materiality.