The West Wind Brings Porcelain Chinoiseries 1950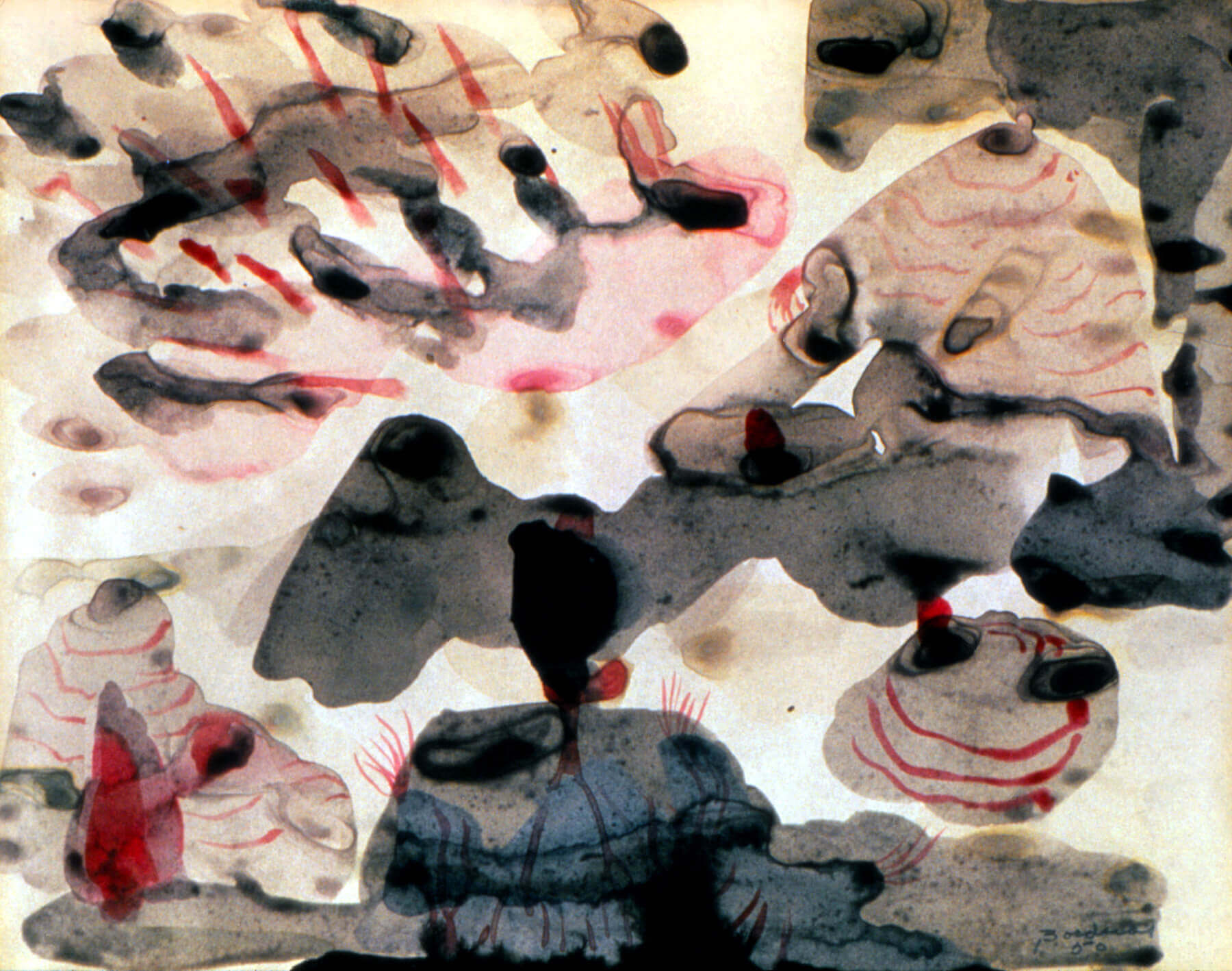 This work is a stunning example of Borduas's watercolours executed in 1950. The term "watercolour" should not be taken literally, since his watercolours may incorporate ink or gouache, as is the case here. Borduas works in two stages. Using a diluted watercolour pigment, he first paints the principal masses. The drying process results in various intensities of the colour (rose, ochre, gray, black); he then applies ink with a fine brush to mark the red lines of the "porcelains." The result is a delicate treatment of the whole, perfectly expressed in the title.
Thus every watercolour from 1950 interacts playfully with a world of association of ideas and forms. It comes as no surprise that they sold well when Borduas or the critic Robert Élie showed them in their respective homes in 1950, 1951, and 1952. But this also means that these works have largely remained in private collections.