Medicine Pipe Stem Dance 1848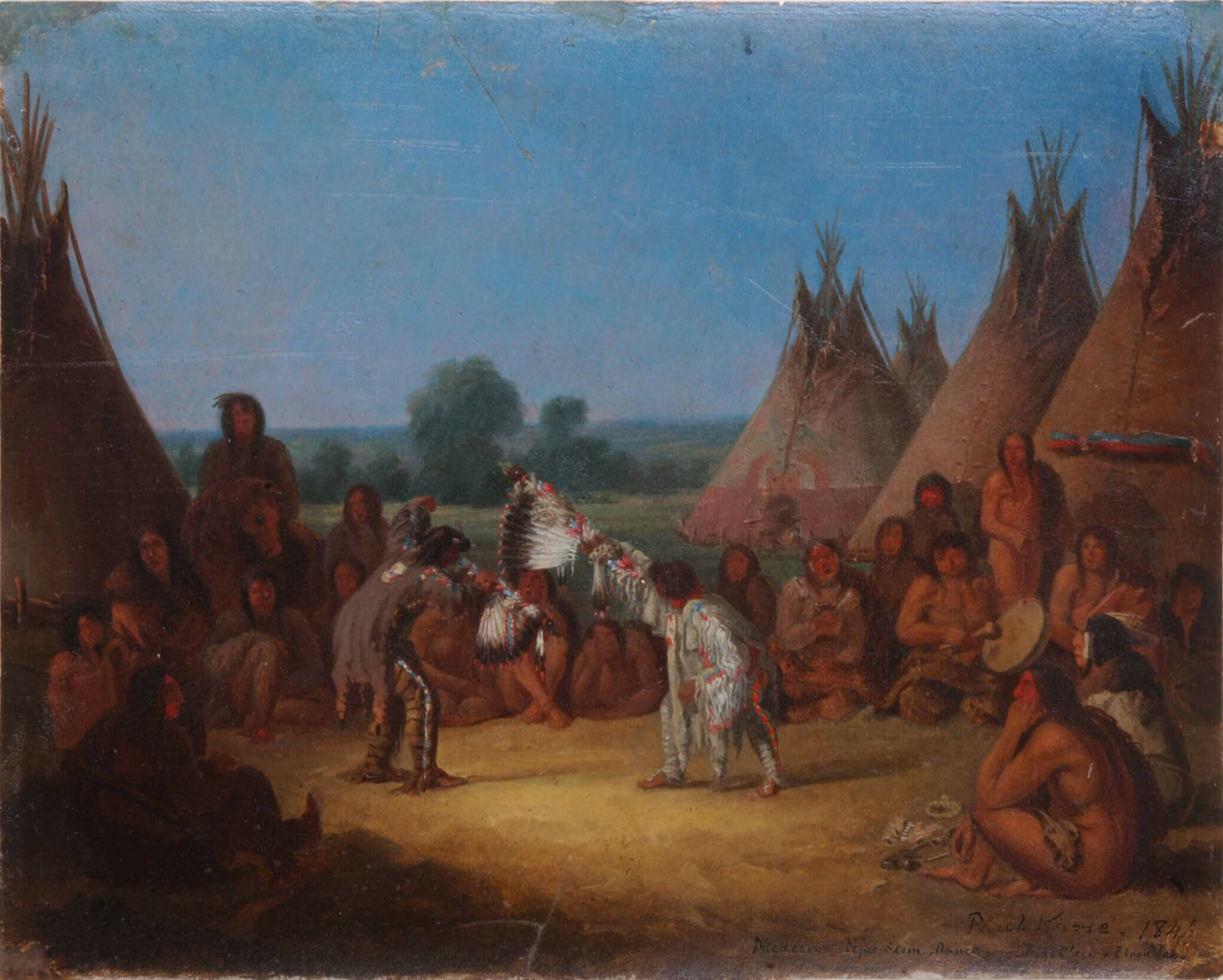 Previous research has assumed that Kane's works on paper were sketched from life. However, this oil on paper, Medicine Pipe Stem Dance, was likely painted by Kane after the event, as a study for the later oil painting. It lacks the immediacy of a sketch drawn from life.
Kane makes no reference in his field journal to the pipe stem dance; if we are to believe his book Wanderings of an Artist among the Indians of North America, the Blackfoot ceremony took place in the afternoon and included Kane as one of the observers in the circle of seated men. (He was invited to the ceremony, as artist, to "add magical powers in increasing its efficacy.") The study spotlights the two dancers, and the vantage point is elevated, giving a more expansive view of dancers, spectators, and landscape. Kane's depiction of the pipe stems suggests they were inspired by his drawings of individual cultural objects rather than by experience. In this painting Kane has chosen to depict a pipe stem from the very enemy nation (Plains Cree) that the Blackfoot were preparing to engage in battle. This seeming inconsistency may well underline Kane's constructed approach to this work.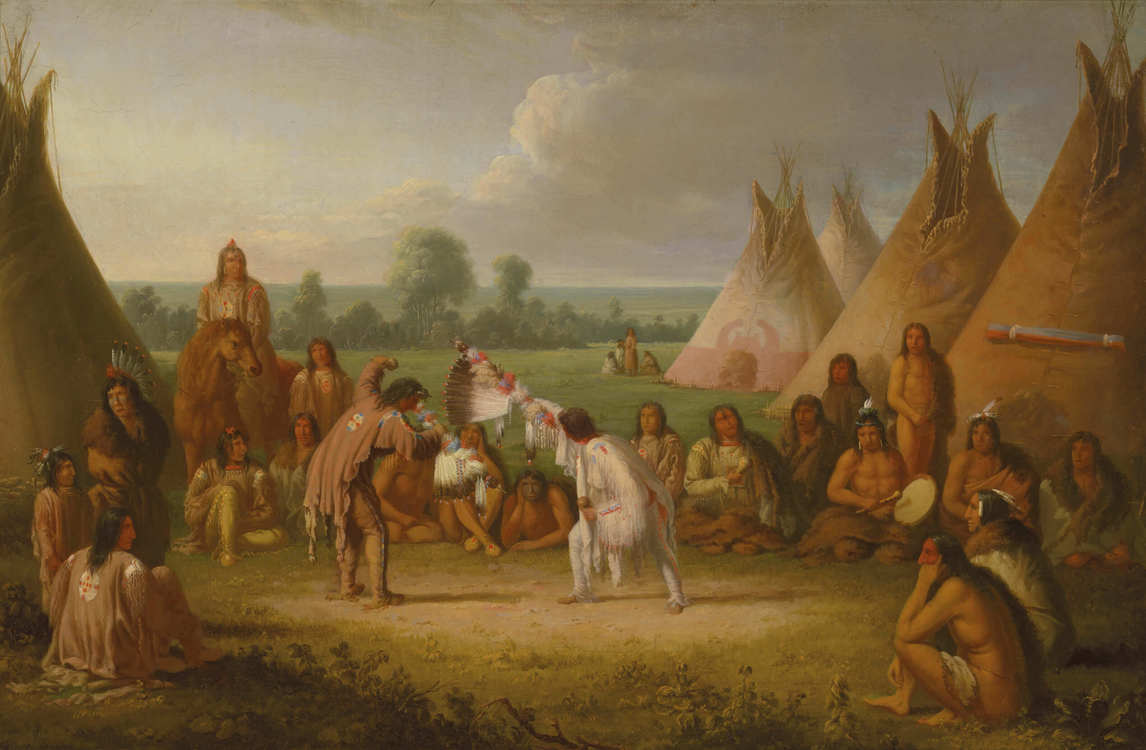 The oil painting based on the study was an early creation in Kane's cycle of one hundred paintings. The canvas was one of eight "Indian pictures" Kane exhibited at the Upper Canada Provincial Exhibition of 1852 in Brockville. One press account includes a lengthy entry on Medicine Pipe Stem Dance, referring to the "extracts, which we subjoin from Mr Kane's journal" as a way to "fully explain the picture and superstitions attached to the ceremonial." The entry reads like a detailed ethnological explanation, unlike the comparatively brief account in Wanderings of an Artist. That Kane did not make even a brief reference in his journal to his invitation to this sacred event, combined with the detailed ethnological description in the press review, suggests that Medicine Pipe Stem Dance (both the study and the oil painting) may rely more on descriptions that Kane read than on his own experience.