Portrait (Mrs. Zimmerman) 1943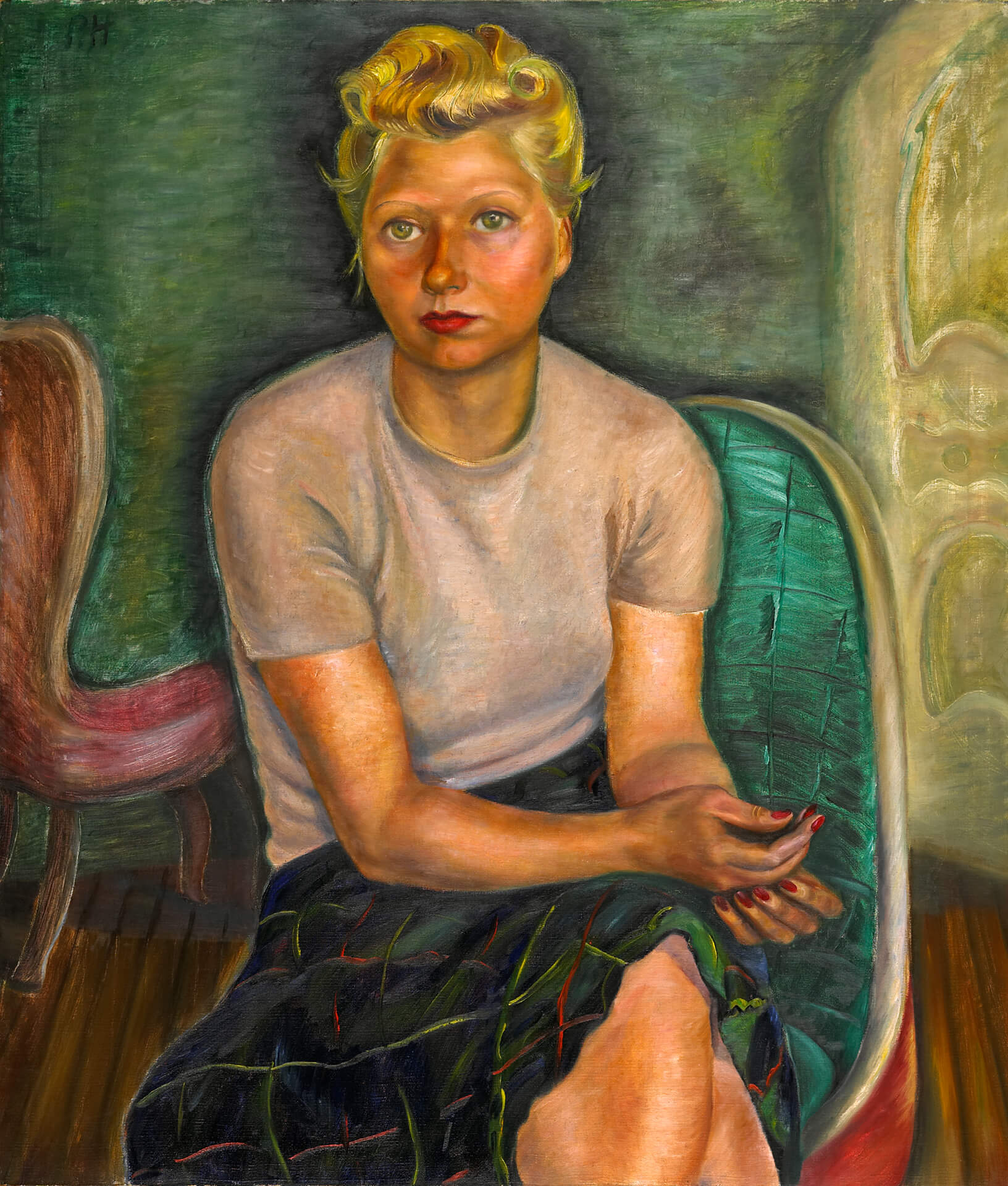 This portrait is one of Heward's few depictions of women that does not feature a background landscape. This signifies a break from Heward's earlier works, such as Rollande, 1929. More than any of her other works, this painting showcases Heward's familiarity with and interest in Expressionism and Post-Impressionism, through the way she employs colour to express emotional states and evoke those states in viewers. In Portrait (Mrs. Zimmerman), the swirling paint and intense hues recall Post-Impressionist works such as Night Café, 1888, by Vincent van Gogh (1853–1890). In Heward's painting, the green chair, which appears to be tilting forward—contrary to perspectival logic—recalls the dramatically foreshortened green billiard table of Van Gogh's painting. Significantly Heward owned a copy of Julius Meier-Graefe's Van Gogh: A Biological Study, published in 1922, so we know that she was aware of the Dutch artist's life and work.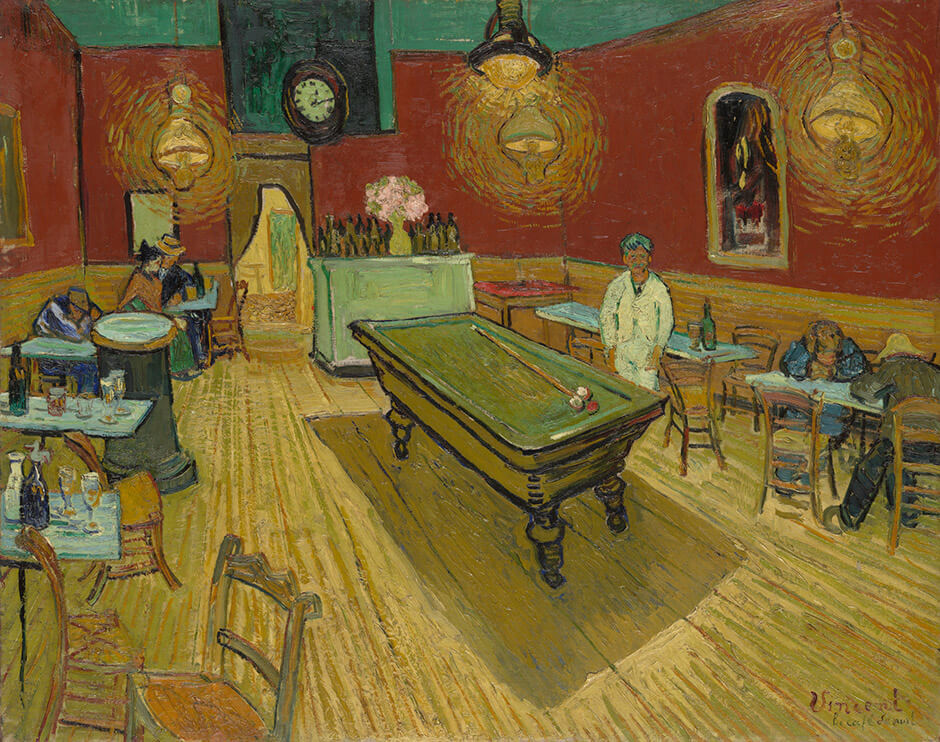 Despite the portrait's title including the woman's married name, we do not know her identity or even her first name. Based on the title, one might assume that this was a commissioned painting. However, the painting was donated to the National Gallery of Canada by the artist's family in 1948, which suggests that the painting was not commissioned by Mrs. Zimmerman or her husband—unless one or both of them had been unhappy with the portrait and returned it to Heward. There is no explanation on the back of the painting; it is simply signed and dated "1943."
Portrait (Mrs. Zimmerman) was included in the 1949 exhibition of Heward's work at the Willistead Art Gallery, a manor house that was the original home of the Art Gallery of Windsor, Ontario, from 1943 to 1975. An art critic commented in a review of that exhibition: "In her later portrait studies … [such as] Mrs Zimmerman—the design is still there but more softly. The colors and the ways in which they are applied are mellower and the stress is placed on the individual rather than the picture as a whole."  The sitter wears red lipstick, and her nails are also painted red. These details serve to identify her as a contemporary urban woman, just as the public setting of Heward's painting At the Café, c. 1929, positions the artist Mabel Lockerby (1882–1976) as a modern female subject.