Morningstar 1999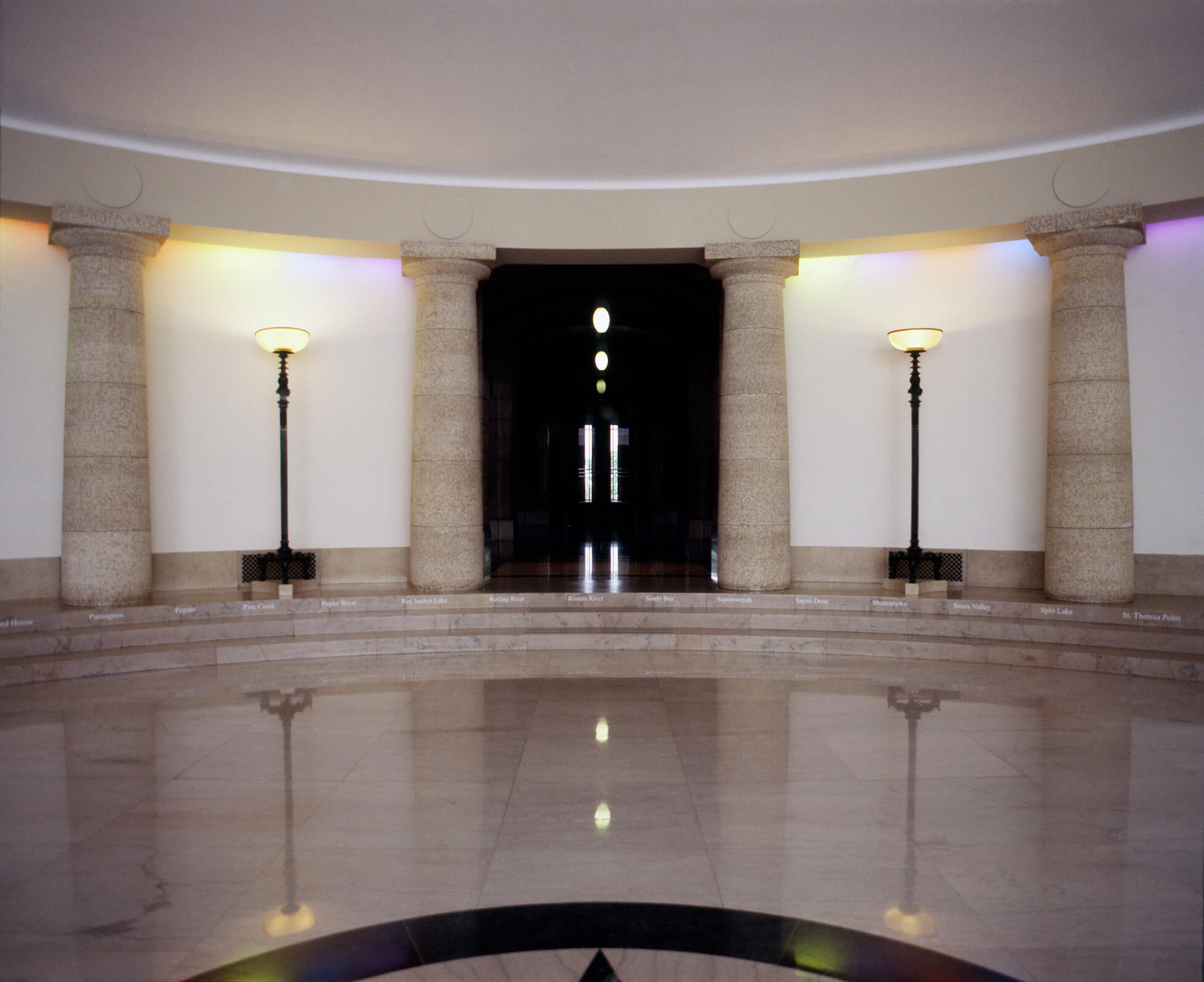 Morningstar is a politically charged, site-specific installation that was produced in conjunction with Houle's solo exhibition Sovereignty over Subjectivity at the Winnipeg Art Gallery in 1999. He created the work for the Pool of the Black Star, a circular room in the middle of the Manitoba Legislative Building. The room sits directly below the building's legislative dome and is marked by three steps that form its circumference and a black star in the centre. In creating Morningstar, Houle transformed this political arena into a healing circle.
The development of Morningstar was a journey mediated by poignant experience and memory. Houle wanted to find the place of legend known as "the place where the gods are present" and capture the sound of the water hitting the porous limestone rocks at the Narrows on Manitou Island, in Lake Manitoba. With his father, a sound technician named Ken Gregory, and this author as curator, Houle set forth to the island in the summer of 1998 to record and then transport the legendary sound of Manitou Island to the site of the Pool of the Black Star.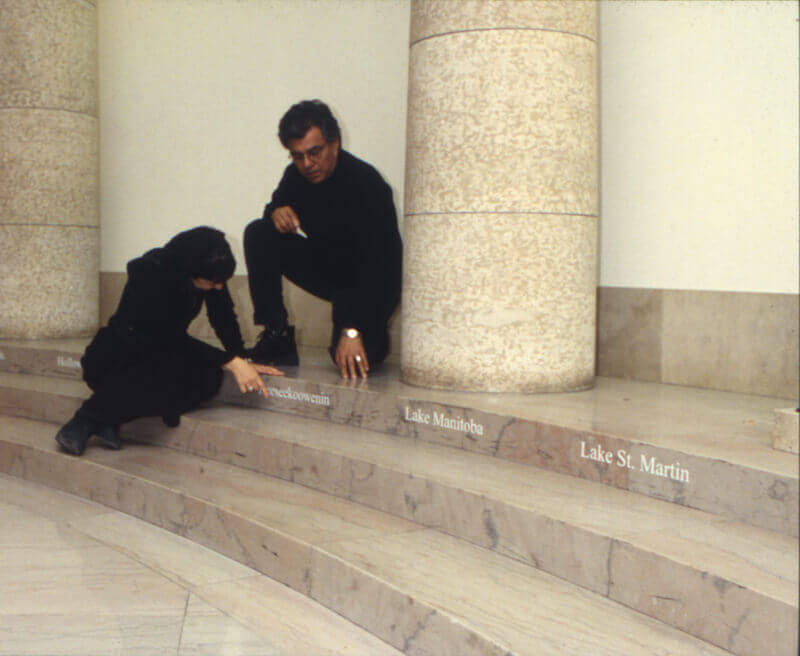 For the installation Houle placed around the room's circumference vinyl lettering of the names of sixty-one First Nations communities and reserves in Manitoba. The room's edges were lit with coloured lights of yellow, blue, purple, and red, symbolizing the hem of the traditional Rainbow Woman's skirt. According to Saulteaux legend, after each storm Rainbow Woman displays these colours to calm the elements. An audio component began softly with the hypnotic sound of the water at the Narrows hitting rocks, gradually moving into beating drums, and ending in a crescendo with the Grand Entry song performed by the Kicking Woman singers. For Houle, it was powerful to hear the haunting voices of women travelling across the hallways of power in the Manitoba Legislature. Received positively by politicians, staff, and Indigenous communities, the installation was the first public artwork on the premises, and it charged this political site with emotion.
For Houle, the significance of the work lies in his journey of recalling memories and legends, and in returning to his cultural heritage and language in Sandy Bay. Relevant on a political level as well, the work illumines the seat of government following politician and chief Elijah Harper's vote in the Manitoba Legislature, when he rejected the passing of the Meech Lake Accord in 1990. Houle's spiritual values are made apparent in Morningstar, while the relationship between First Nations and the provincial government plays out visually and aurally.