Oh My Goodness 2011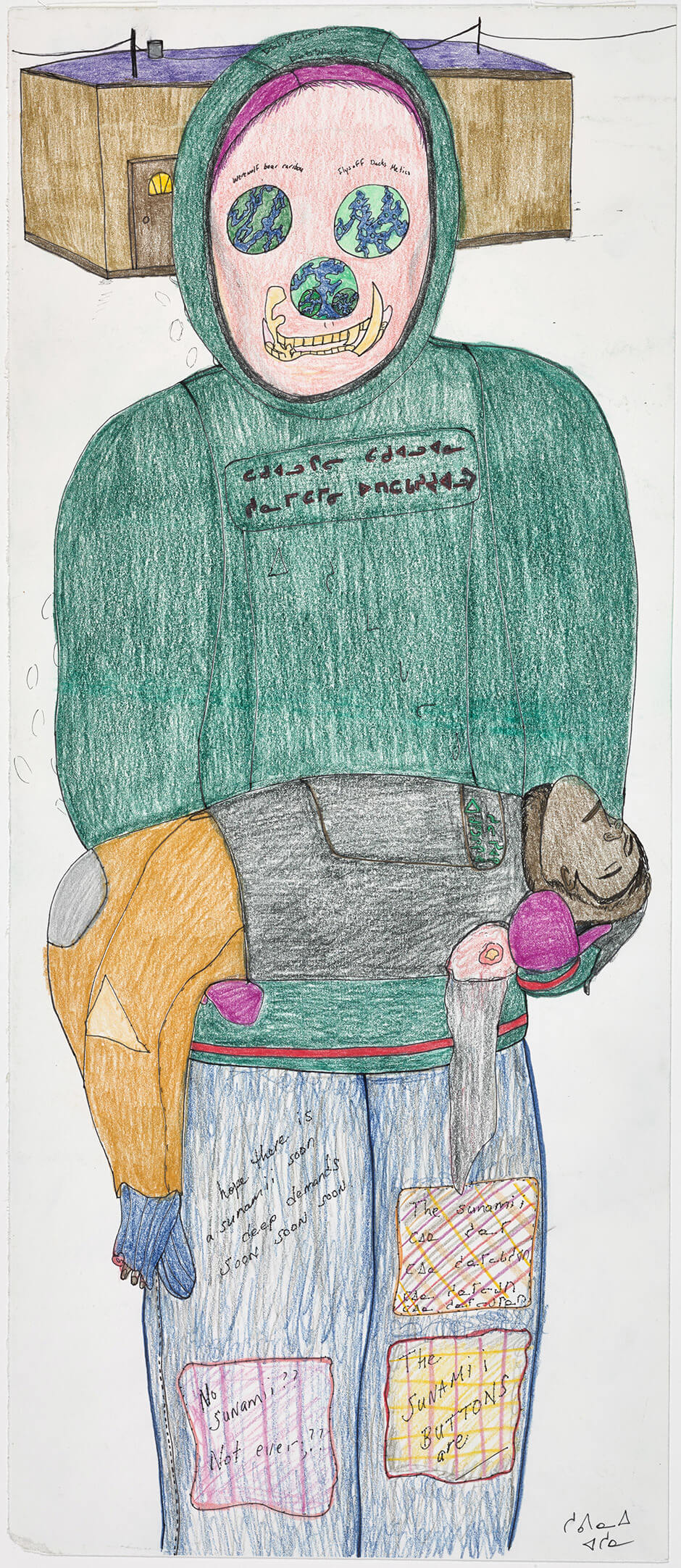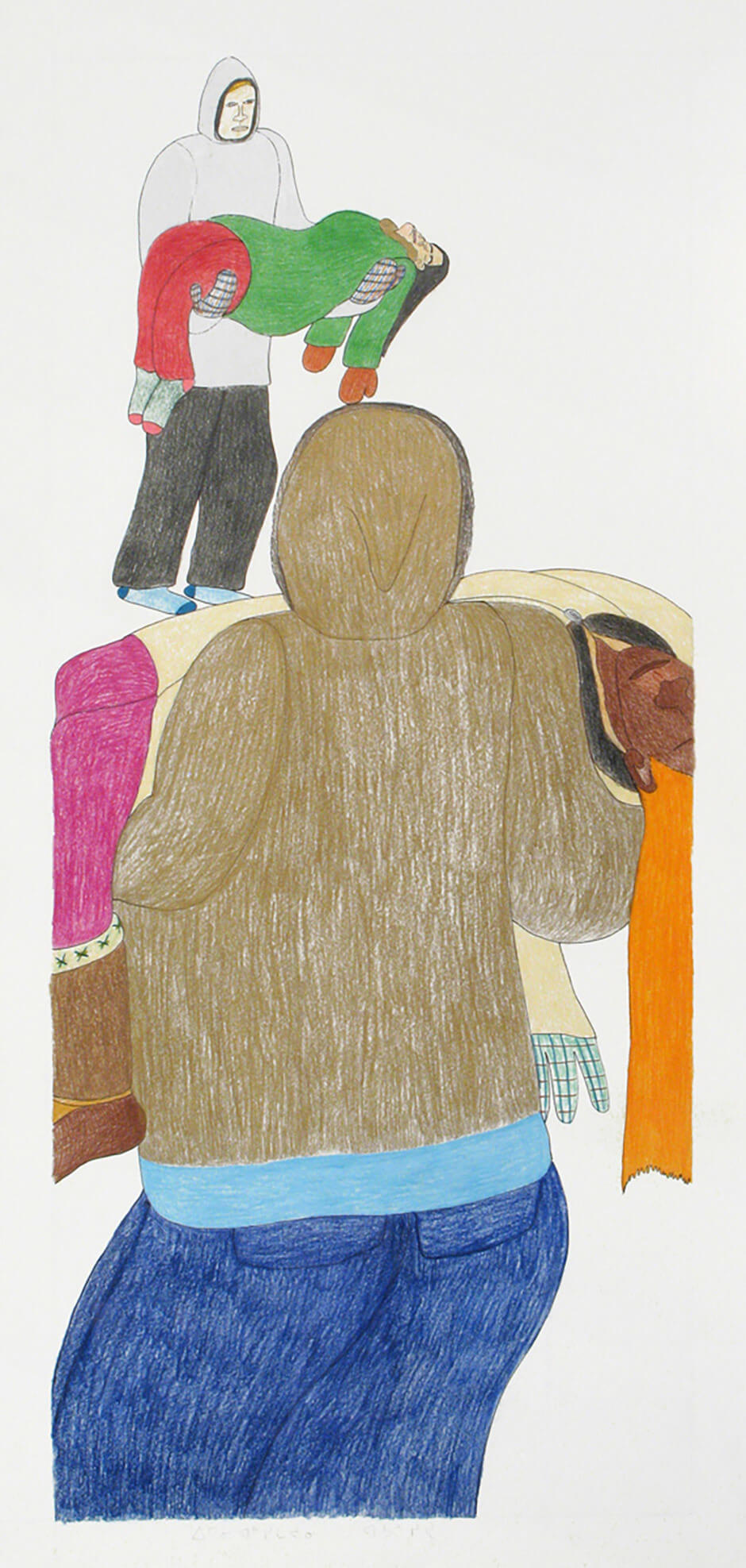 Unlike many contemporary artists today, Shuvinai rarely offers a personal point of view on social or political conditions in her artwork, although on certain occasions she has produced drawings that illustrate global and local crises that upset her. Oh My Goodness, 2011, is a frightening and powerful vertical drawing that presents the tragic death of a mangled young person.
A large, otherworldly figure carries the child's body in its arms toward the viewer. The central figure could be a monster or a shaman, as suggested by its mouth that combines an antler, teeth, and a small tusk. Its eyes are replaced by globes, a motif repeated in Shuvinai's work after 2011. On the clothing of the figures, the text that appears in English and Inuktitut refers to the 2011 tsunami in Japan. Shuvinai has spoken about this event and certainly would have seen coverage on television. William Ritchie (b. 1954), the studio manager at Kinngait Studios, reminds us: "The tsunami really stuck in her head. The Inuktitut sunamii means 'what else,' so she mixes the two with both English and Inuktitut spelling. Joemie [Tapaungai] says on the [large figure's] chest patch it reads: 'Look at this, The wave did it, Going back and forth.' On the kid's parka pocket pouch it says: 'Sleep well.'" The wordplay of tsunami and sunamii refer to the cycles of tragedy. The prefab dwelling in the background signals the setting as Cape Dorset, not the torn coast of Japan.
A link can made between this work and another socially engaged vertical drawing titled Carrying Suicidal People, 2011, which is about tragedy and trauma, loss and grief, but this time closer to home. Suicide rates in Nunavut are as high as ten times the national average, with many choosing to end their own lives, some as young as ten years old. This piece depicts two men, each carrying a young woman who has killed herself. One man has his back to us and carries the deceased, draped in his arms with her long red hair flowing downward. He is walking toward a second man, also carrying a body in his arms. This drawing does not refer to a specific event: we do not know who the people are. As is her way, Shuvinai simply presents a sad, quiet moment in time without moralizing.