COPYRIGHT & CREDITS
ACKNOWLEDGEMENTS
From the Author
I would like to acknowledge the generosity of this book's Title Sponsor, The Jay and Barbara Hennick Family Foundation.
This book would not have been possible without the support and confidence of Sorel Etrog's family. Jonathan Gendler, the artist's nephew and executor of The Sorel Etrog Estate, is the best friend an art historian can have; we spent many hours at the Estate offices pouring over and talking about his uncle's art. Jonathan responded to literally hundreds of emails and text messages, helped in unearthing information and facilitated introductions to key members of the Etrog community, including, most crucially, his mother, the artist's sister Zipora Gendler. Zippy, thank you for entrusting me with your life story and sharing with me your memories of your family's time in Romania and early years in Israel; I am honoured and grateful for having won your trust. Thank you for opening your personal photo album and allowing me to include these wonderful images.
I am grateful to the artist's friends and acquaintances who shared with me their time, knowledge and memories of the artist. Thank you to Howard Aster, Gary Michael Dault, Karen Green, Gregory Humeniuk, Gerry Jennings, Annette Mangaard, Karen McGuffin, David Moos, Barry Mowatt, Dennis Reid, Sherry Stein, Matthew Teitelbaum, and Eva Verga. Thank you to Mona Filip who helped with a question concerning the Romanian art world. A special thank you to Ihor Holubizky, who shared his vast knowledge of Etrog's work and Canadian art at large. Joyce Zemans answered a million questions and provided her personal files and research on the artist, without which this book would have not been possible. Both Ihor and Joyce provided feedback on an early draft of the manuscript, for which I am immensely grateful.
A thank you to Amy Furness, Marylin Nazar, Larry Pfaff, and Donald Rance at the Art Gallery of Ontario's Edward P. Taylor Library and Archives, who so graciously welcomed me during the months of archival research.
I am deeply grateful for all the assistance and in-depth feedback I received from the team at ACI: thank you to Sara Angel and Michael Rattray, as well as to Stephanie Burdzy, Josée Desforges, Kendra Ward, and Simone Wharton. To my editor Lara Hinchberger: thank you for making me a better writer.
I owe the world to Sebastian and Ela Salome. Thank you for the love, support and happiness.
From the Art Canada Institute
The Art Canada Institute gratefully acknowledges the generosity of The Jay and Barbara Hennick Family Foundation, the Title Sponsor of this book.
The ACI gratefully acknowledges the support and assistance of Academy of Canadian Cinema & Television (Maria Pilar Galvez); Alamy (Princess Pratt); Art Gallery of Ontario (Amy Furness, Marilyn Nazar, and Tracy Mallon-Jensen); Bank of Canada (Janik Aubin-Robert, Susan Hooper, and Alexa Lapierre); Barbara Hepworth Estate (Sophie Bowness); City of Windsor (Christopher Lawrence-Menard and Cathy Masterson); Hammer Museum (Matthieu Vahanian); Hart House (Heather Pigat); Hennick Family Wellness Gallery (Gary Newton and Amy Anderson); MacLaren Art Centre (Emily McKibbon); Maclean's (Liz Sullivan); Martha Jackson Gallery Archives of University at Buffalo (Nicholas Ostness); McMichael Canadian Art Collection (Jacqui Usiskin); Miriam Shiell Fine Art (Simon Bentley); Montreal Museum of Fine Arts (Marie-Claude Saia); Mount Allison University Library (David Mawhinney); National Gallery of Canada (Raven Amiro); NUVO Magazine (Alessandra Bordon); Prestel (Ute Zörbach); Rumi Gallery (Joseph Rumi); Special Collections Education & Outreach Librarian at Rauner Special Collections Library (Morgan R. Swan); Sun Life Company (Anna Ceci, Amber Kennedy and Nazuk Maini); Tate (Fintan Ryan); Tel Aviv Museum (Yaffa Goldfinger); United States Holocaust Memorial Museum; University of Lethbridge (Juliet Graham and Andrea Kremenik); Veterans Affairs Canada (Gail Ferris and Dean MacDonald); Waddington's Auctioneers & Appraisers (Solomon Alaluf and John Macdonald); and Craig Boyko, Mr. John Curtin, James Dawson, John Dean, Dr. Jill Delaney, Jonathan Gendler, Zipora Gendler, Toni Hafkenscheid, Mr. Jay S. Hennick, Mrs. B. Hennick, Dr. Andrea Kunard, Dr. Carol Payne, and Danielle Siemens.
The Art Canada Institute also extends its appreciation to the other sponsors of the 2019–2020 Canadian Online Art Book Project: Alexandra Bennett in memory of Jalynn Bennett, Anonymous, Cowley Abbott, Kiki and Ian Delaney, The Sabourin Family Foundation, Scotiabank, and Bruce V. Walter.
We also sincerely thank the Founding Sponsor for the Art Canada Institute: BMO Financial Group; and the Art Canada Institute Patrons: Anonymous, Marilyn and Charlie Baillie, Christopher Bredt and Jamie Cameron, Butterfield Family Foundation,* David and Vivian Campbell,* Connor, Clark & Lunn Foundation, Albert E. Cummings,* The Fleck Family,* Roger and Kevin Garland,* Glorious and Free Foundation*, The Scott Griffin Foundation,* Jane Huh,* Lawson Hunter, Gershon Iskowitz Foundation,* Alan and Patricia Koval Foundation, Phil Lind,* Nancy McCain and Bill Morneau,* Alistair Mitchell, John O'Brian, Judith and Wilson Rodger, Gerald Sheff and Shanitha Kachan,* Stephen Smart,* Nalini and Tim Stewart,* Tina Tehranchian, and Robin and David Young.*
We thank our Lead Benefactors: Alexandra Baillie, Alexandra Bennett and the Jalynn Bennett Family Foundation,* Grant and Alice Burton, Kiki and Ian Delaney,* Jon S. and Lyne Dellandrea,* K. James Harrison, Michelle Koerner and Kevin Doyle,* Sarah and Tom Milroy,* Partners in Art,* Sandra L. Simpson,* Pam and Michael Stein,* and Sara and Michael Angel.*
* Indicates a Founding Patron of the Art Canada Institute.
---
Image Sources
Every effort has been made to secure permissions for all copyrighted material. The Art Canada Institute will gladly correct any errors or omissions.
---
Credit for Cover Image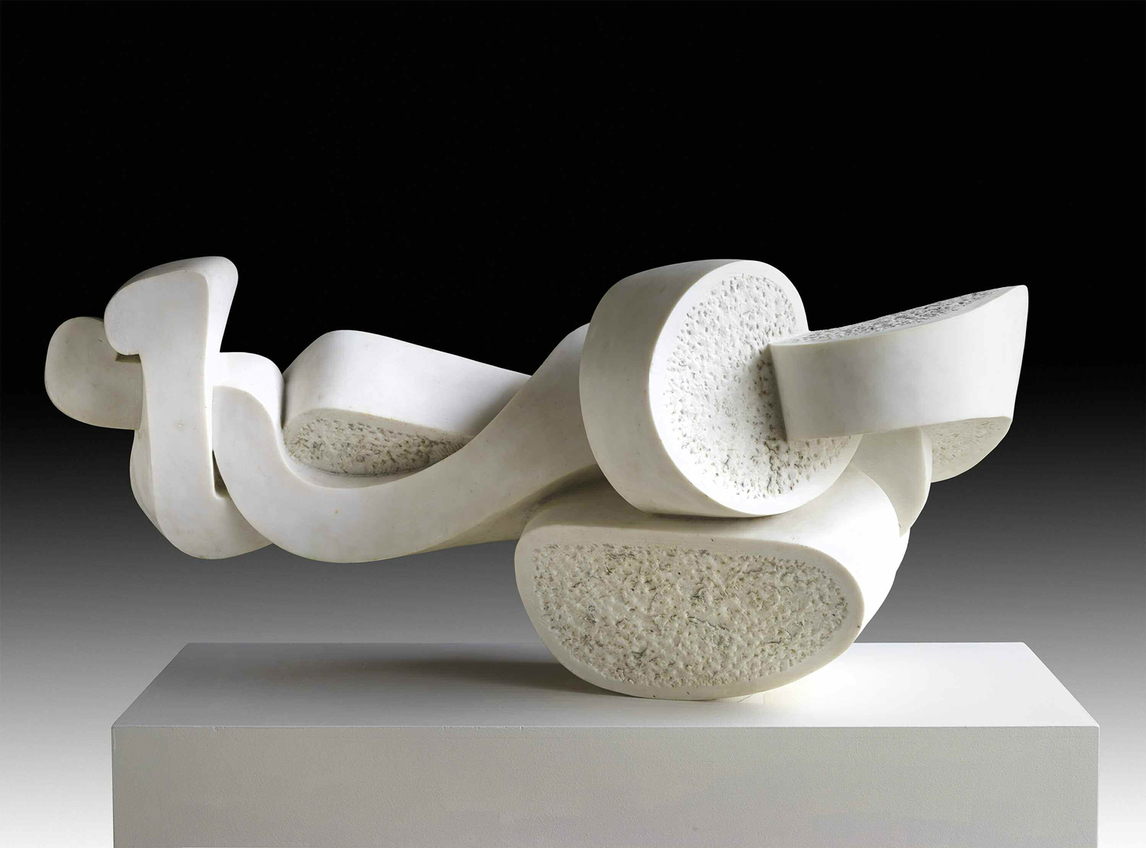 ---
Credits for Banner Images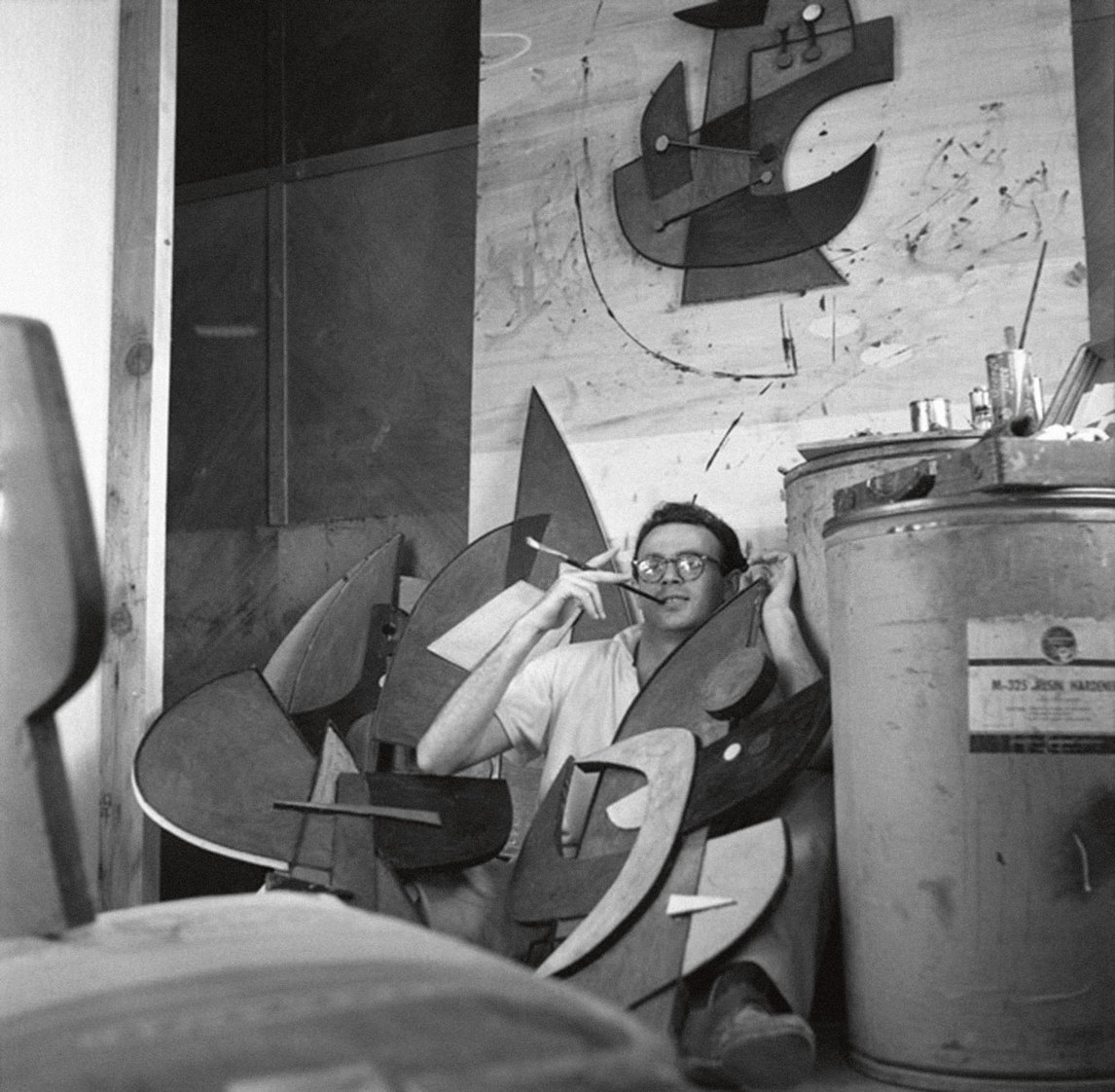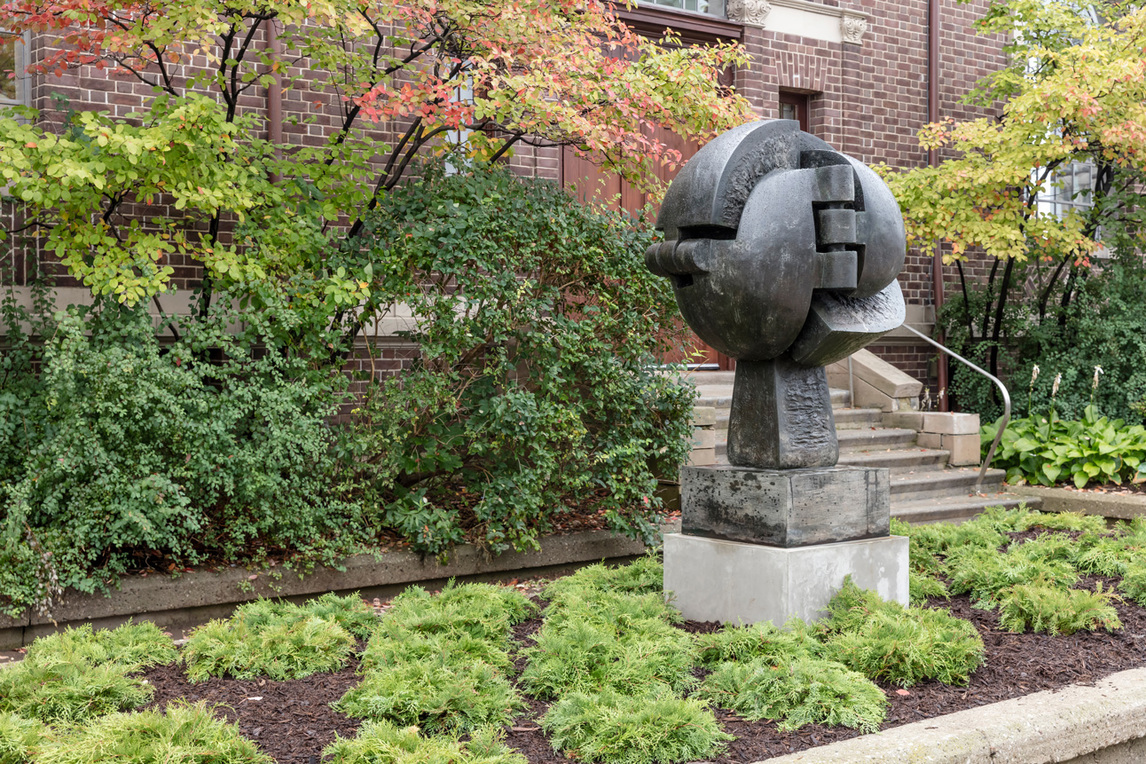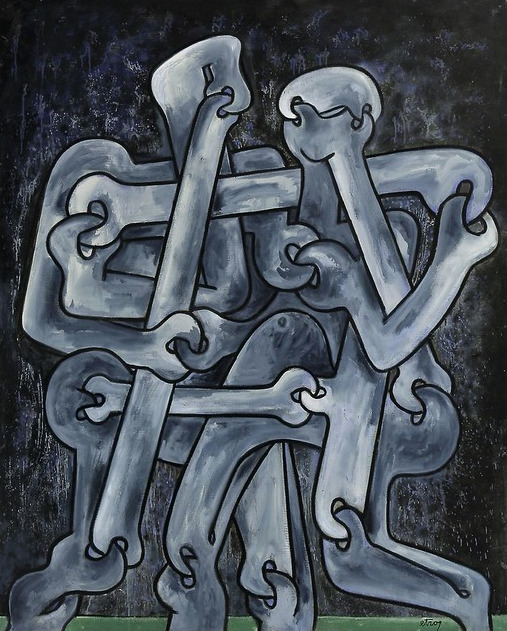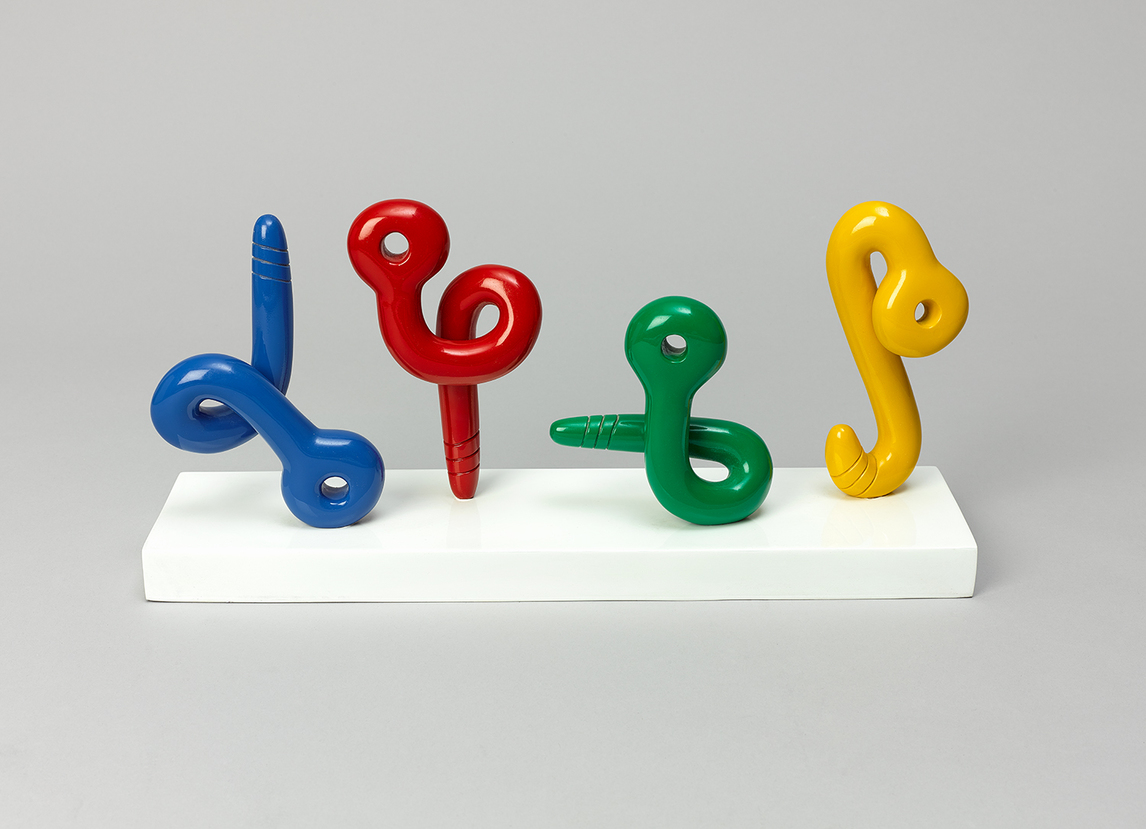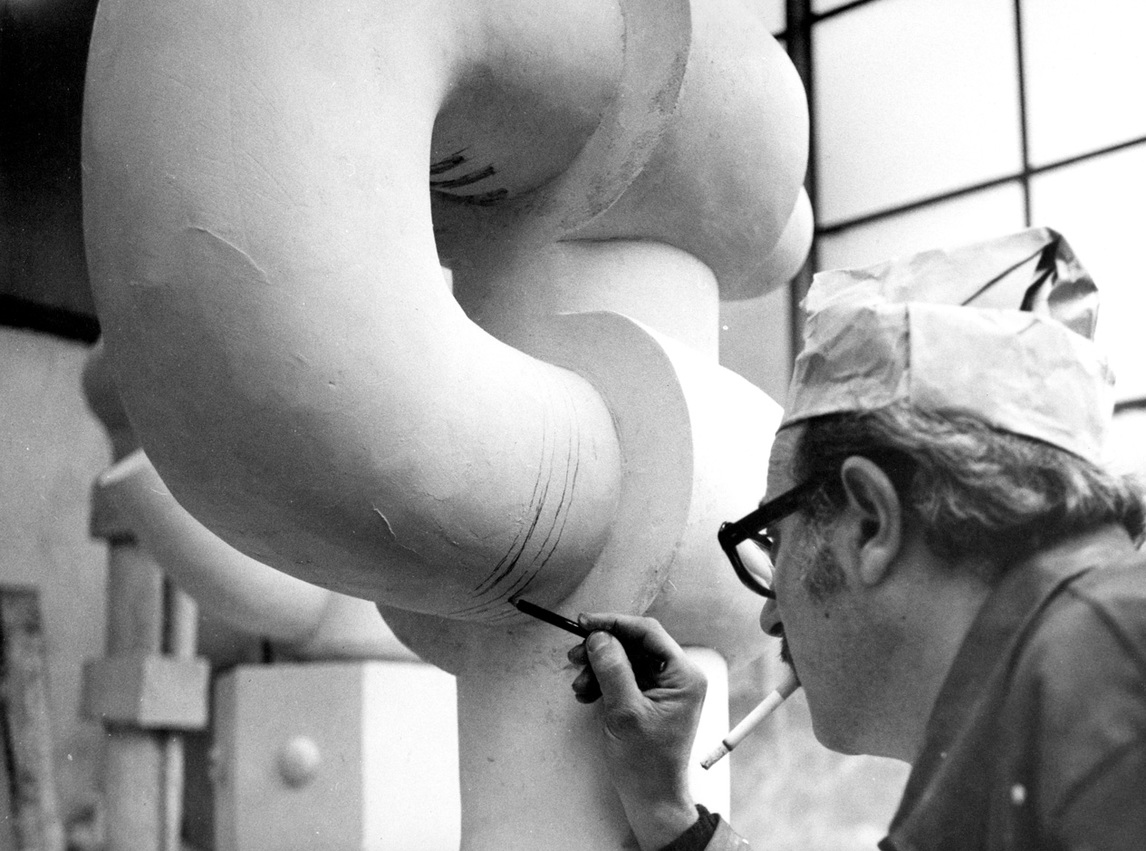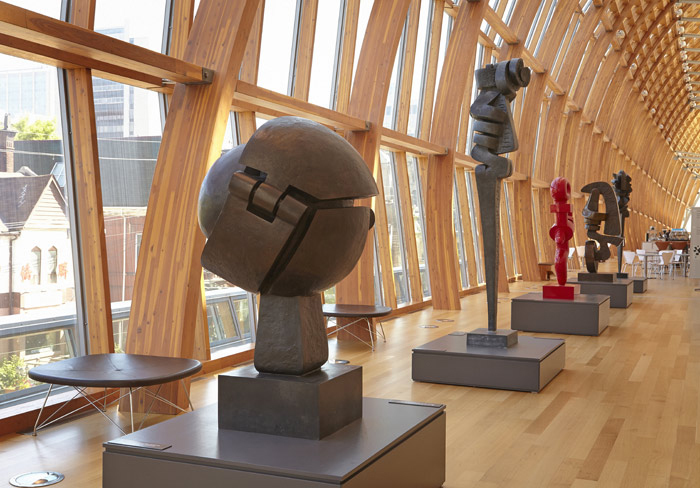 ---
Credits for Works by Sorel Etrog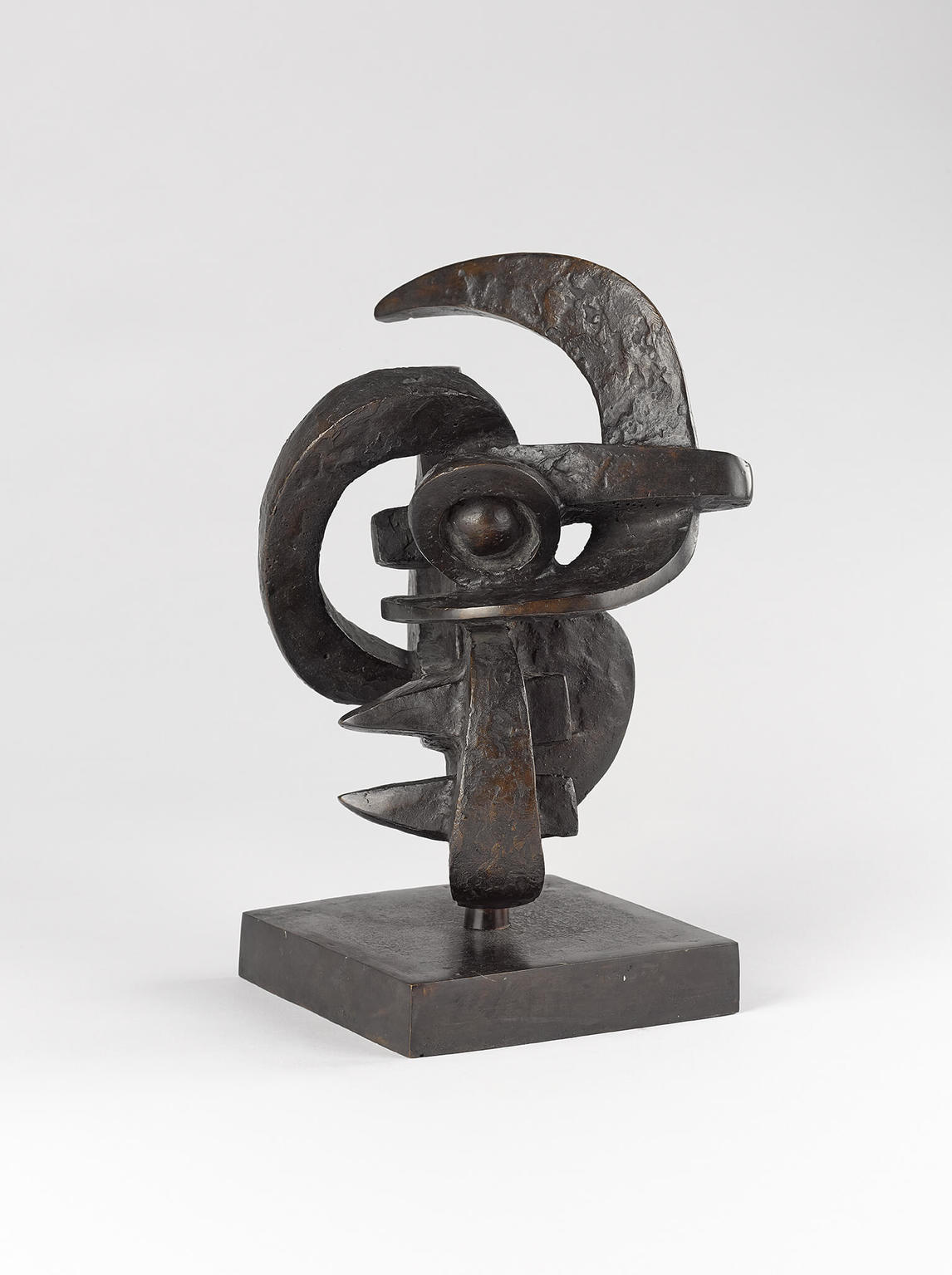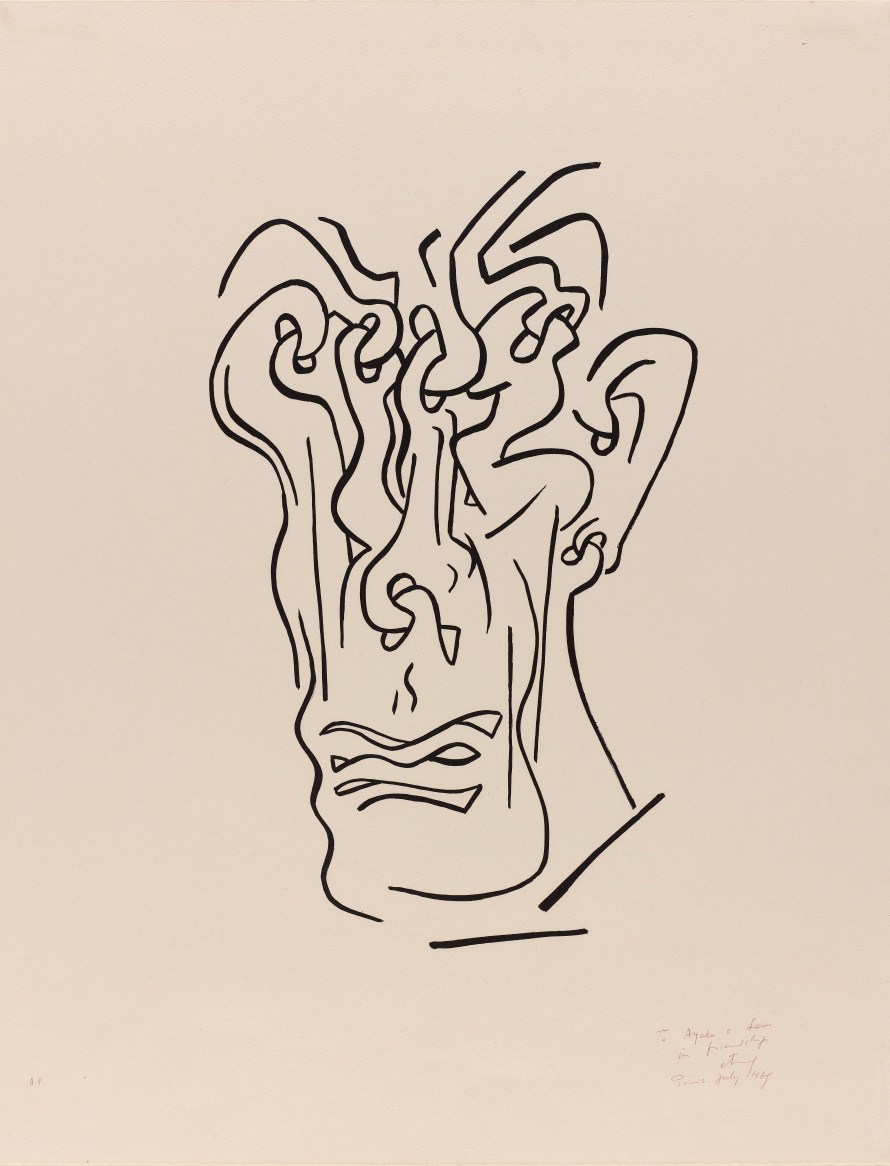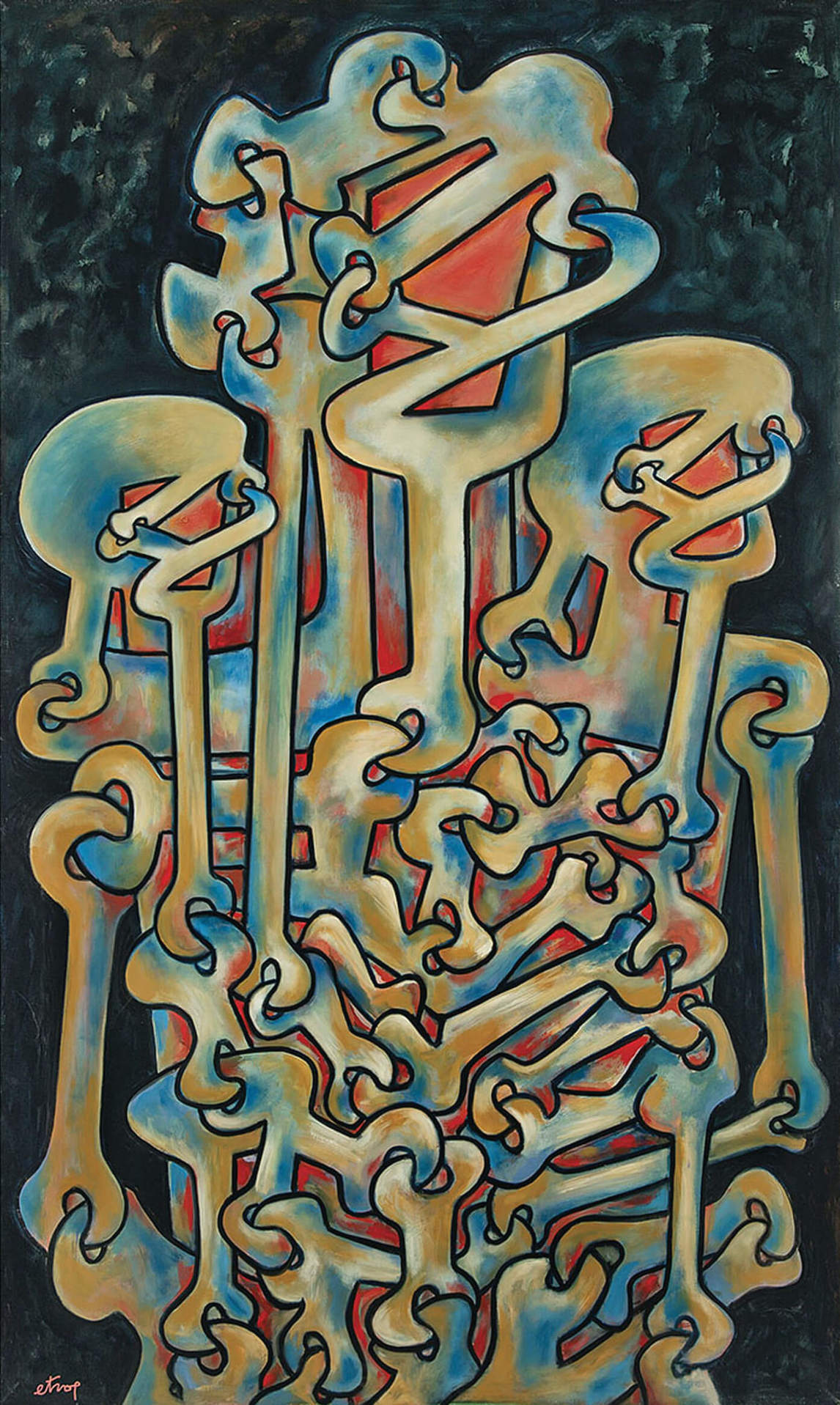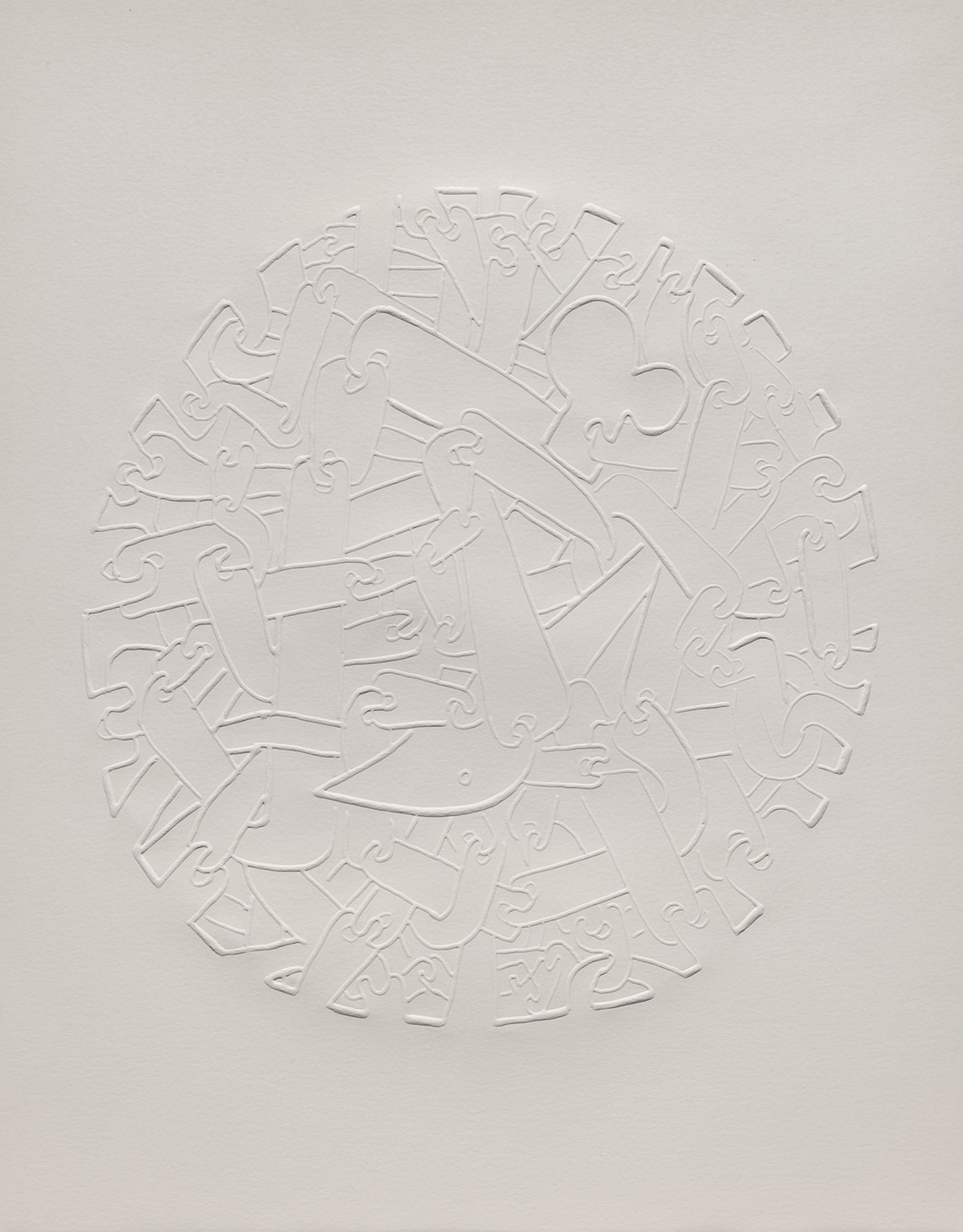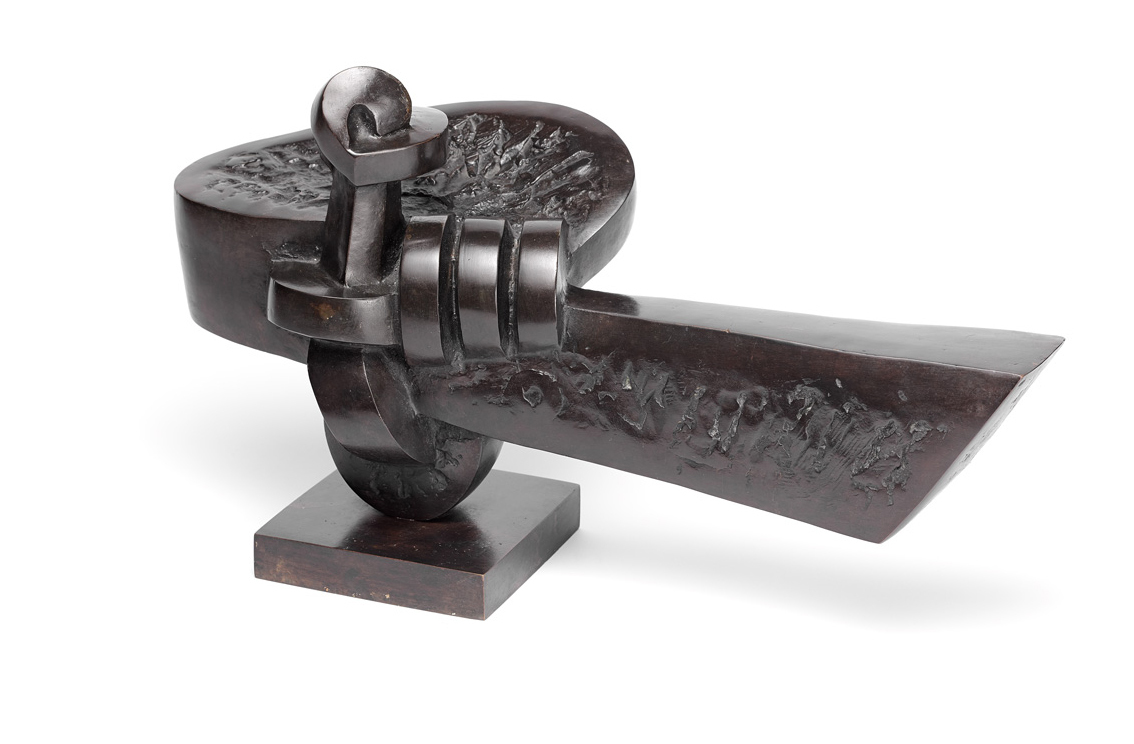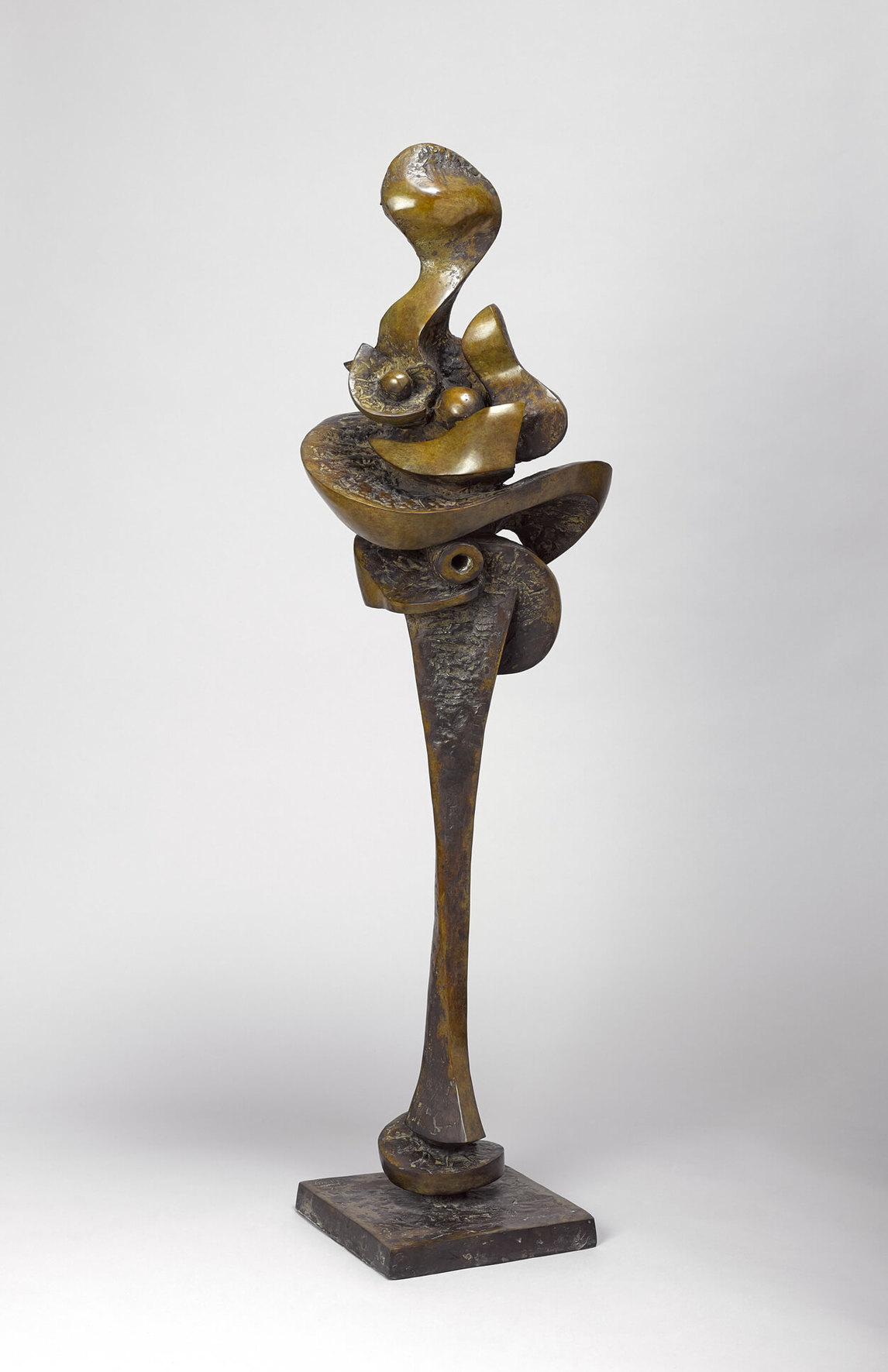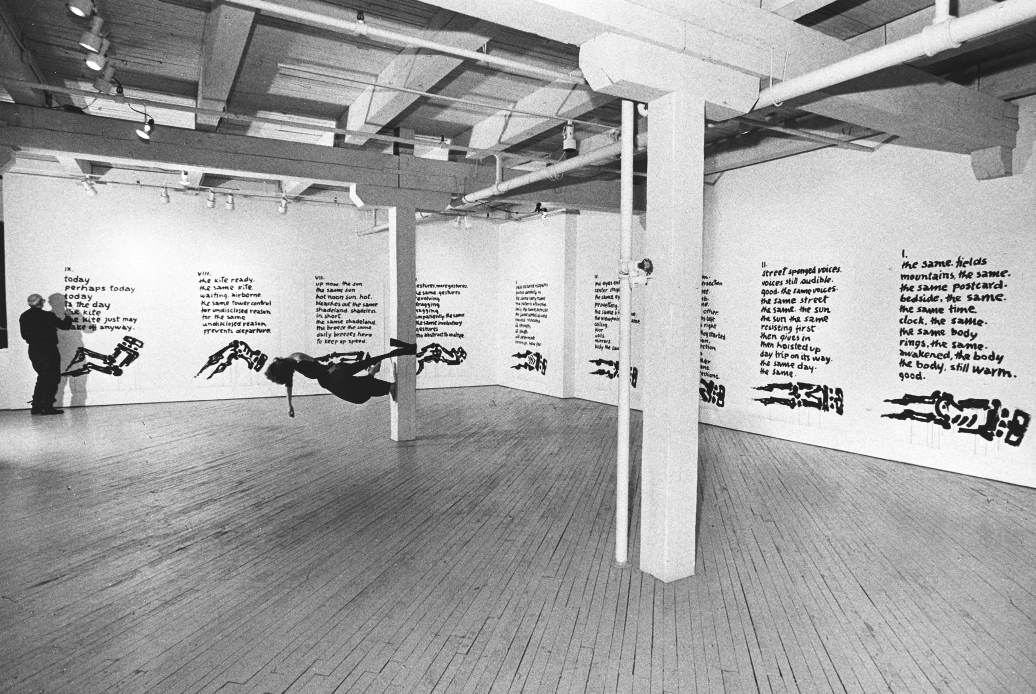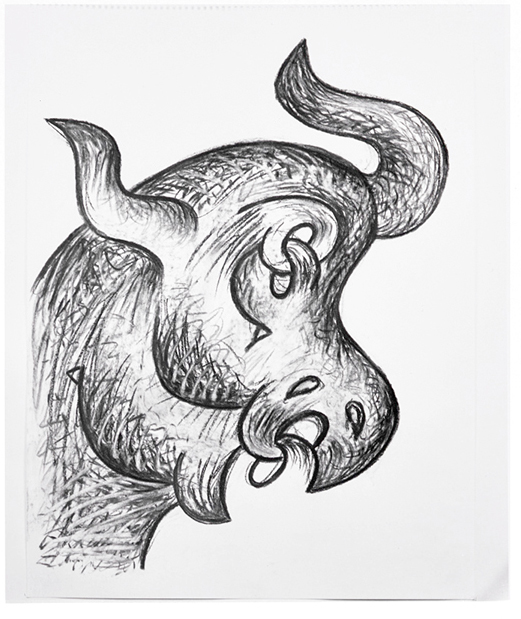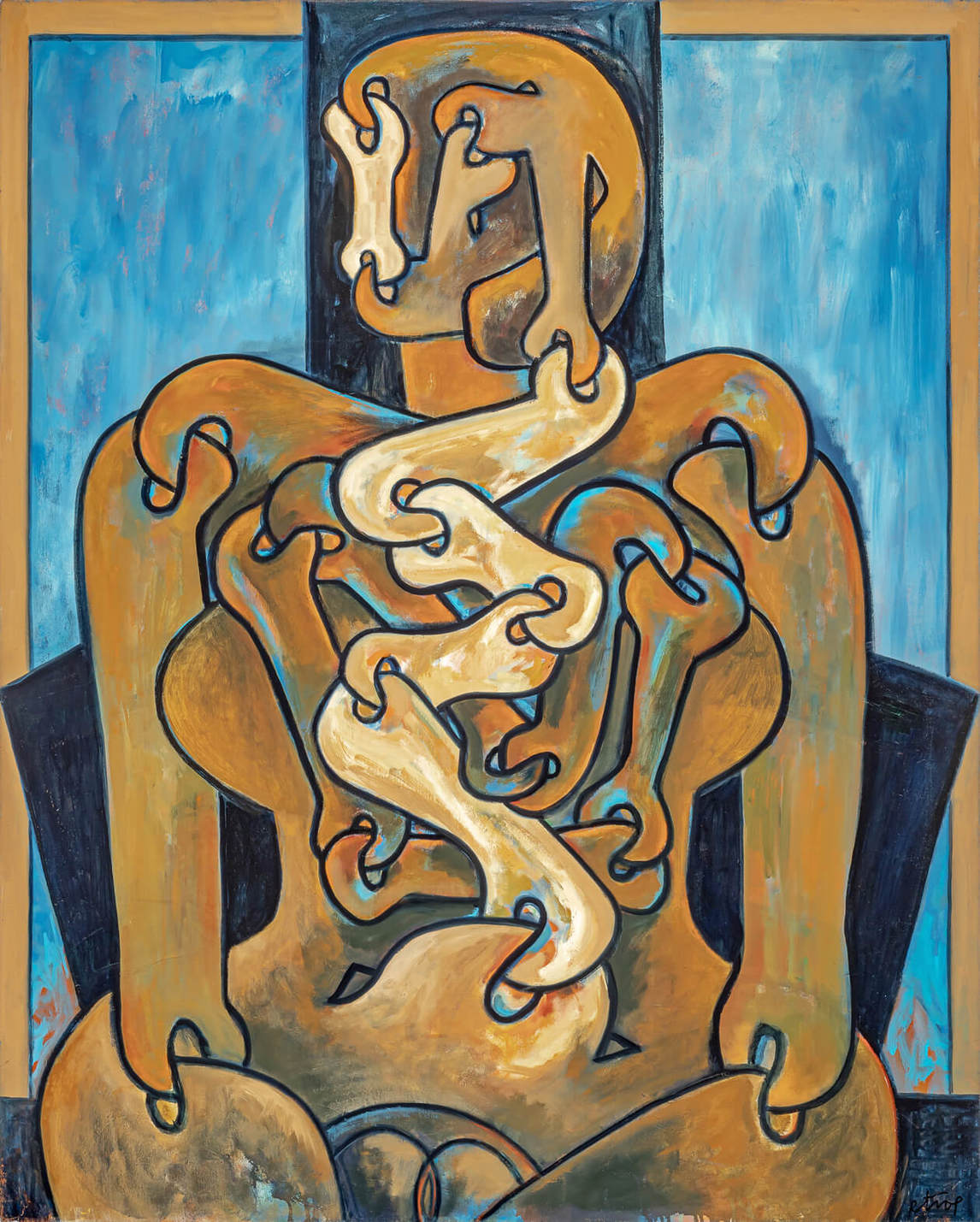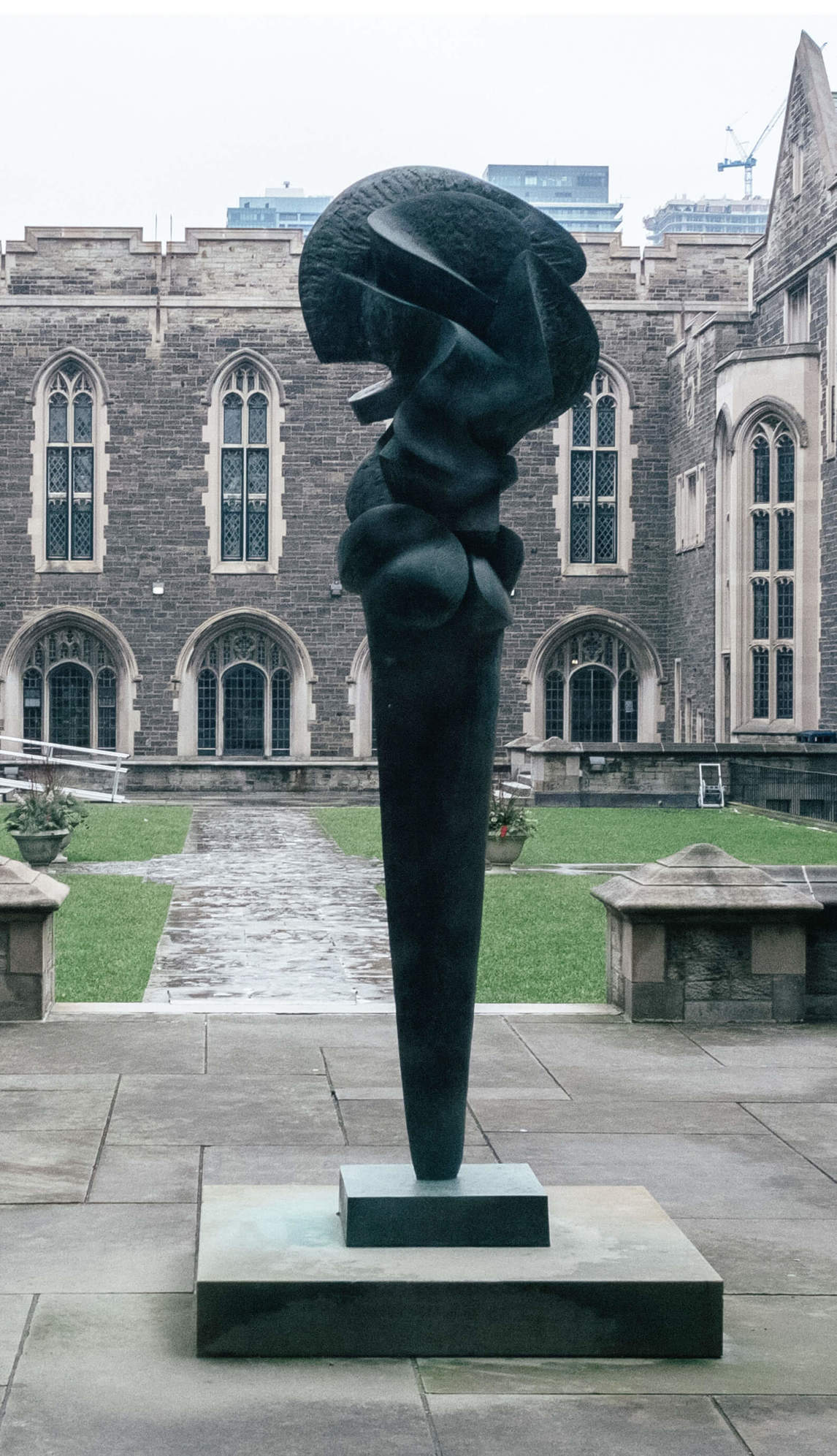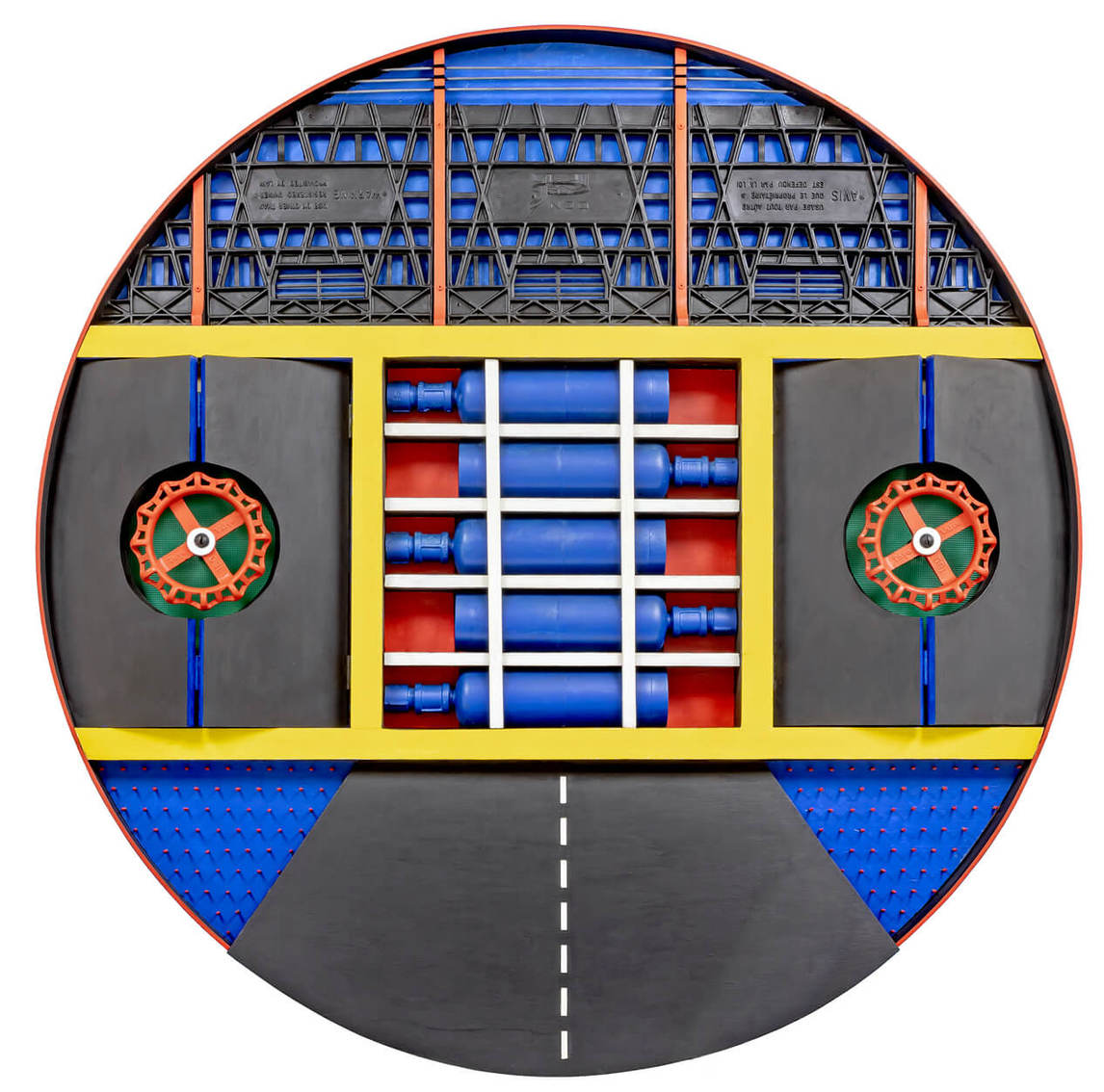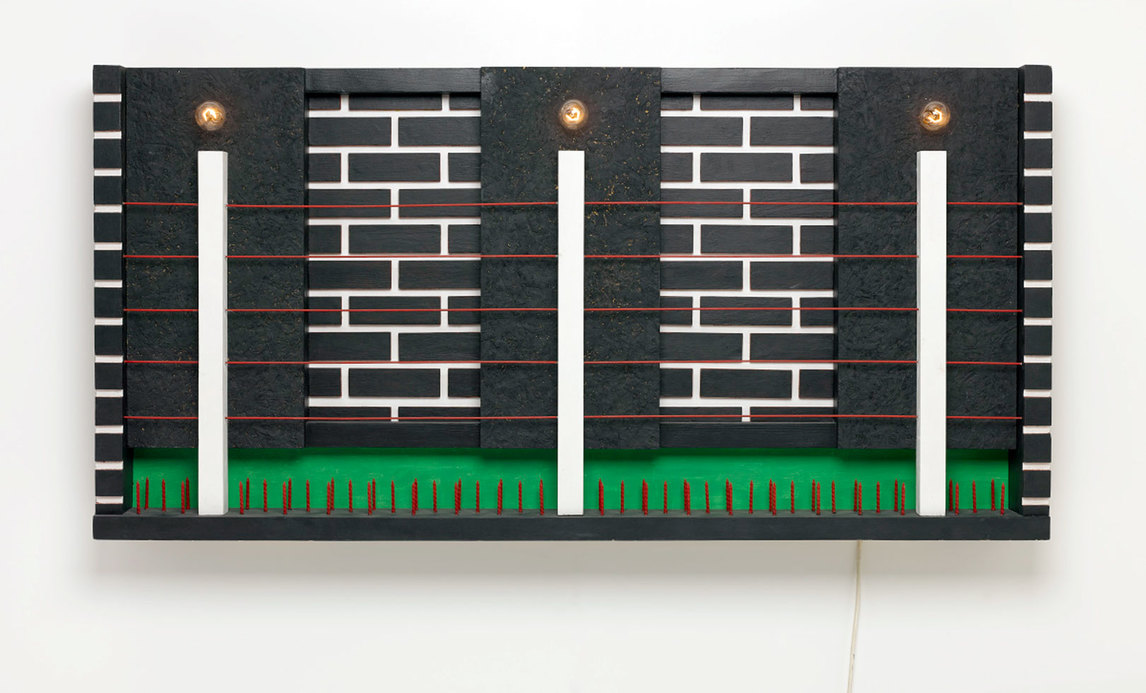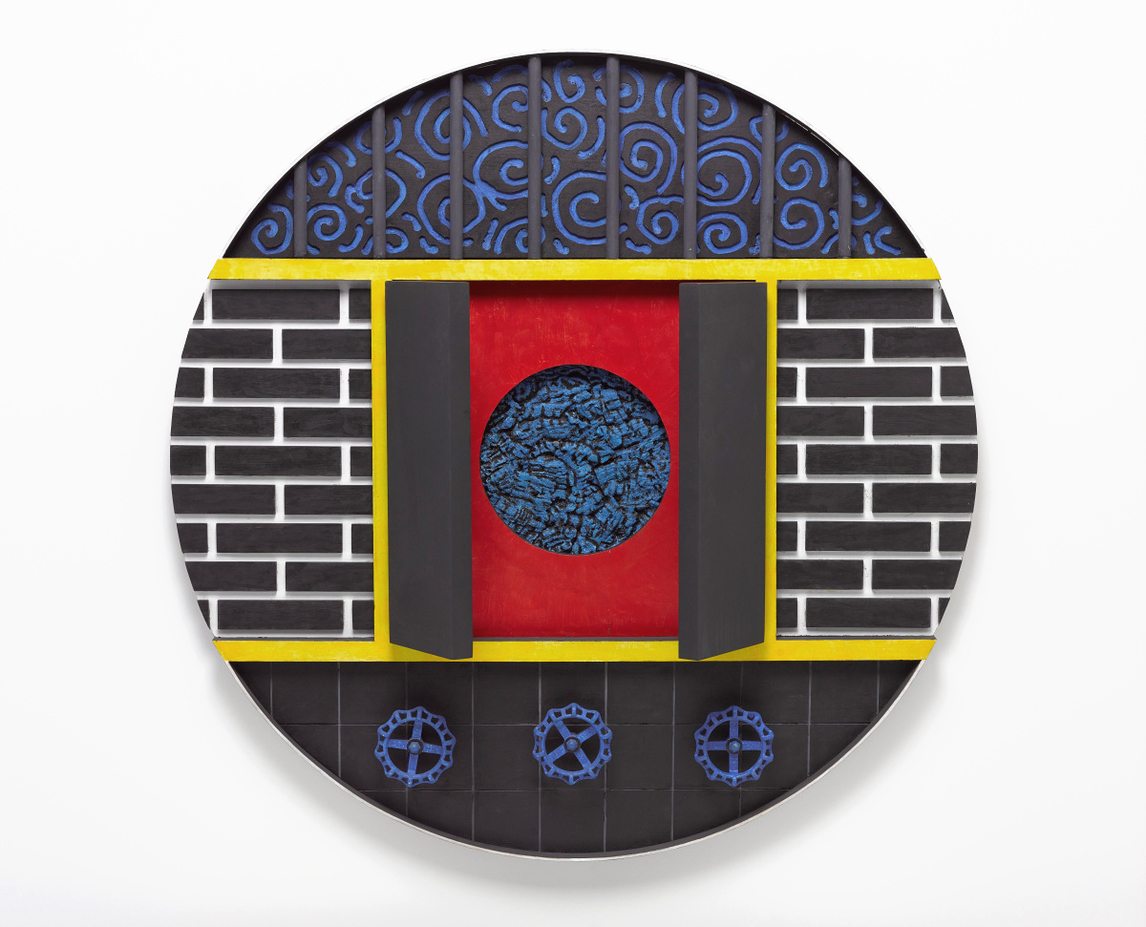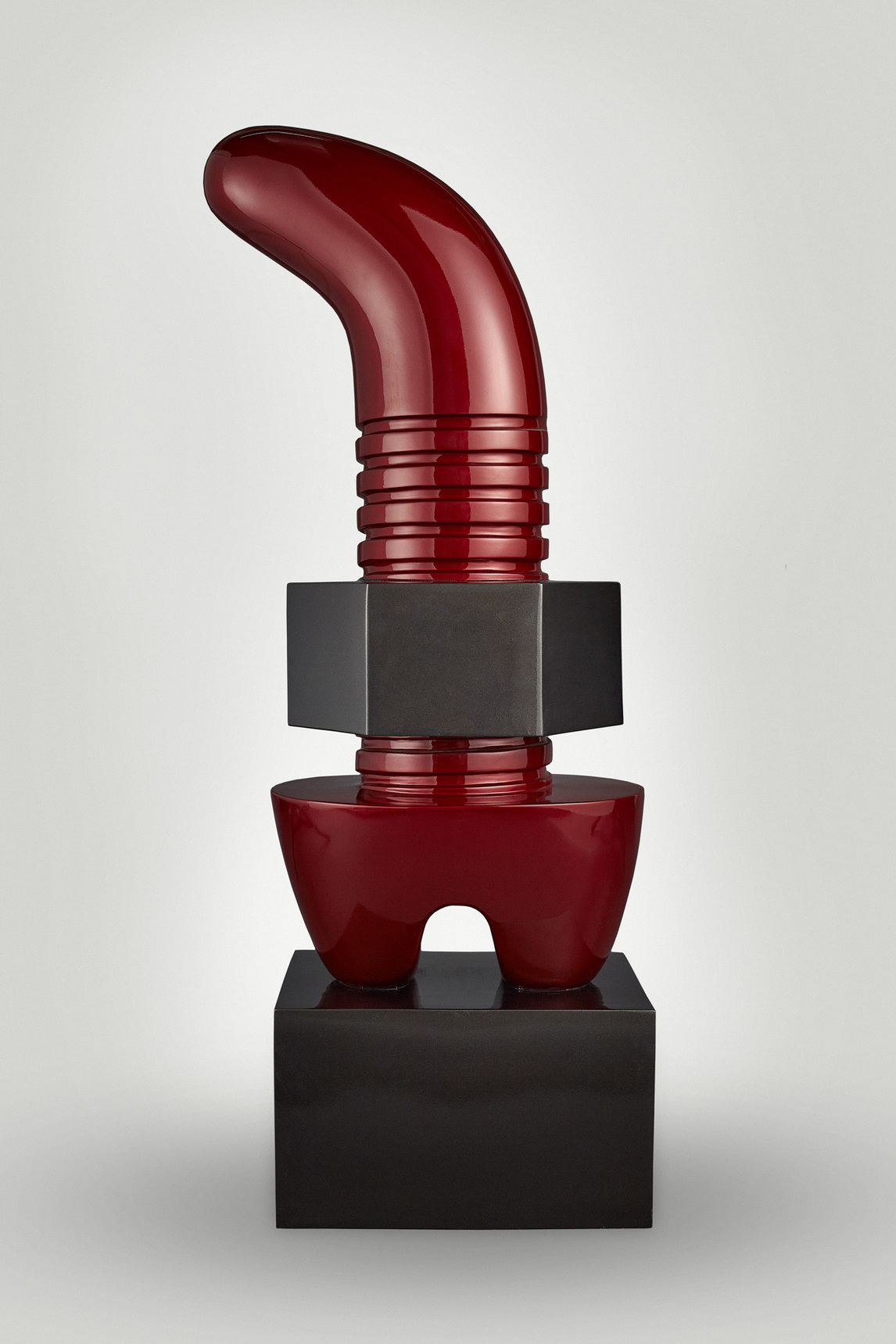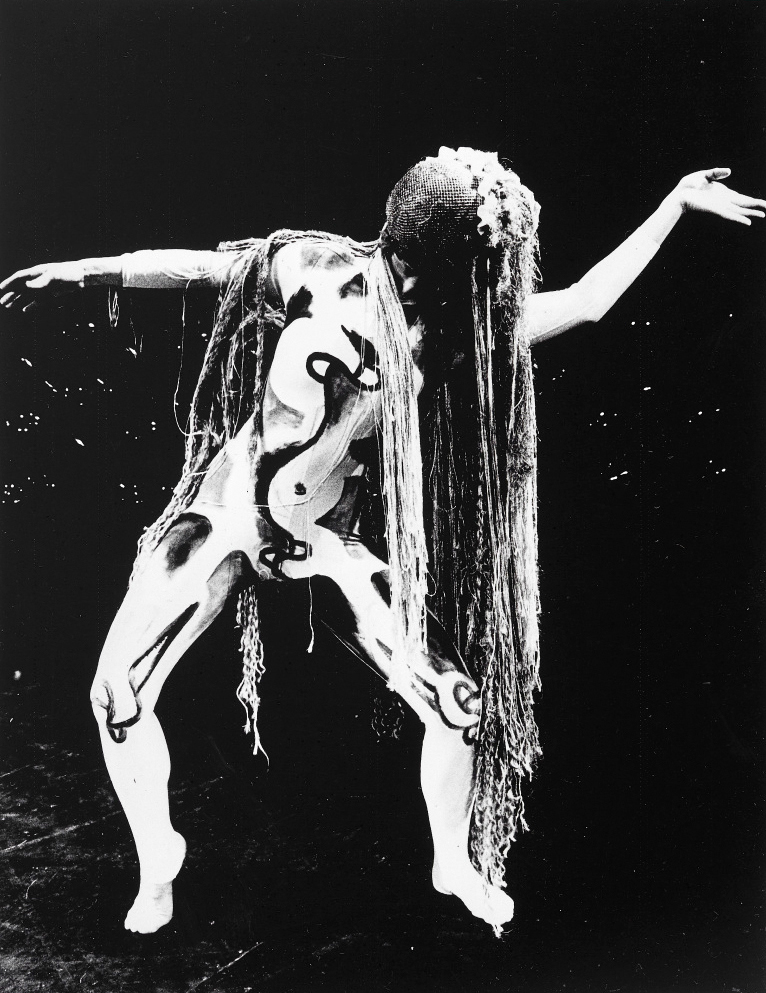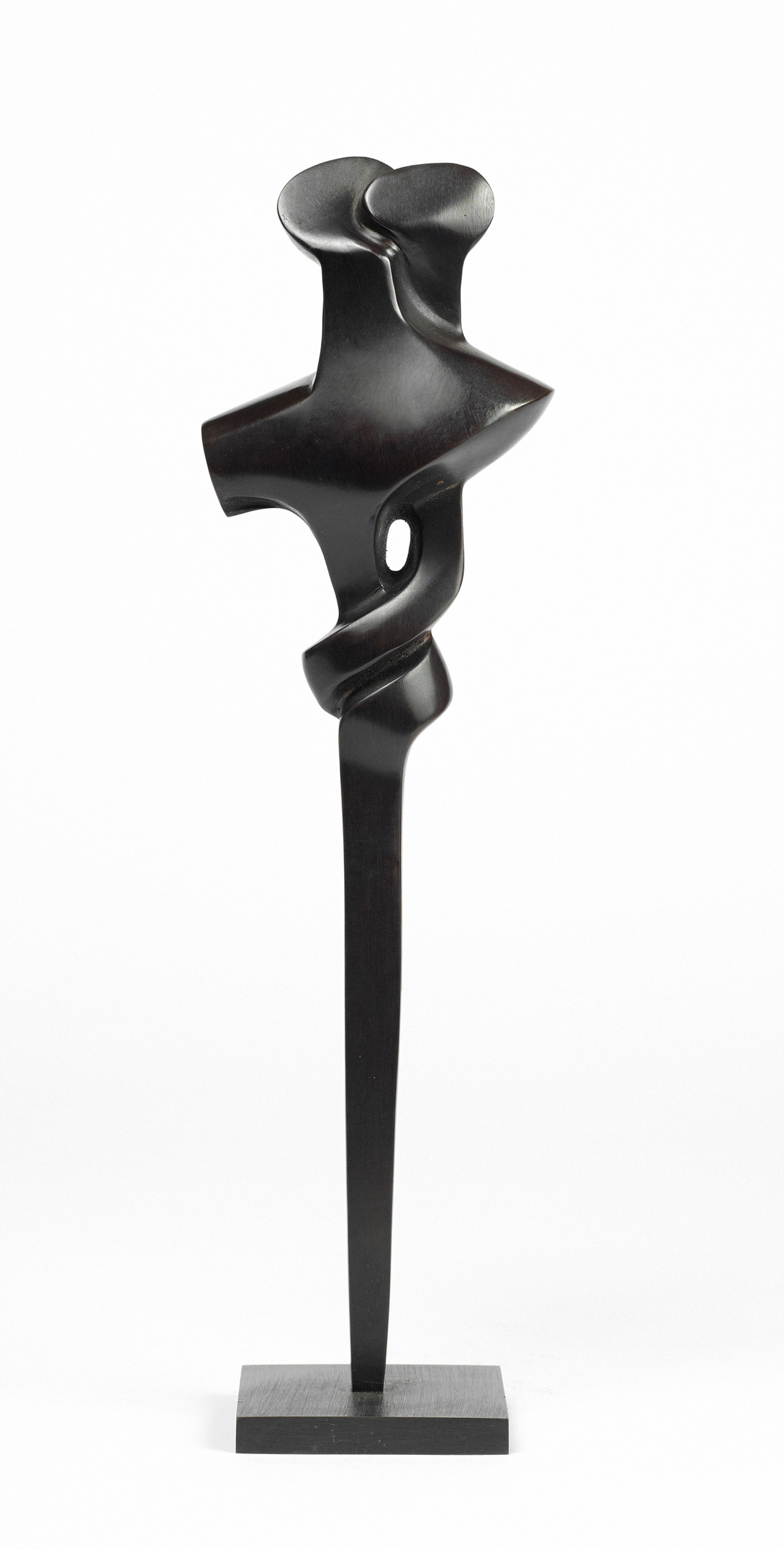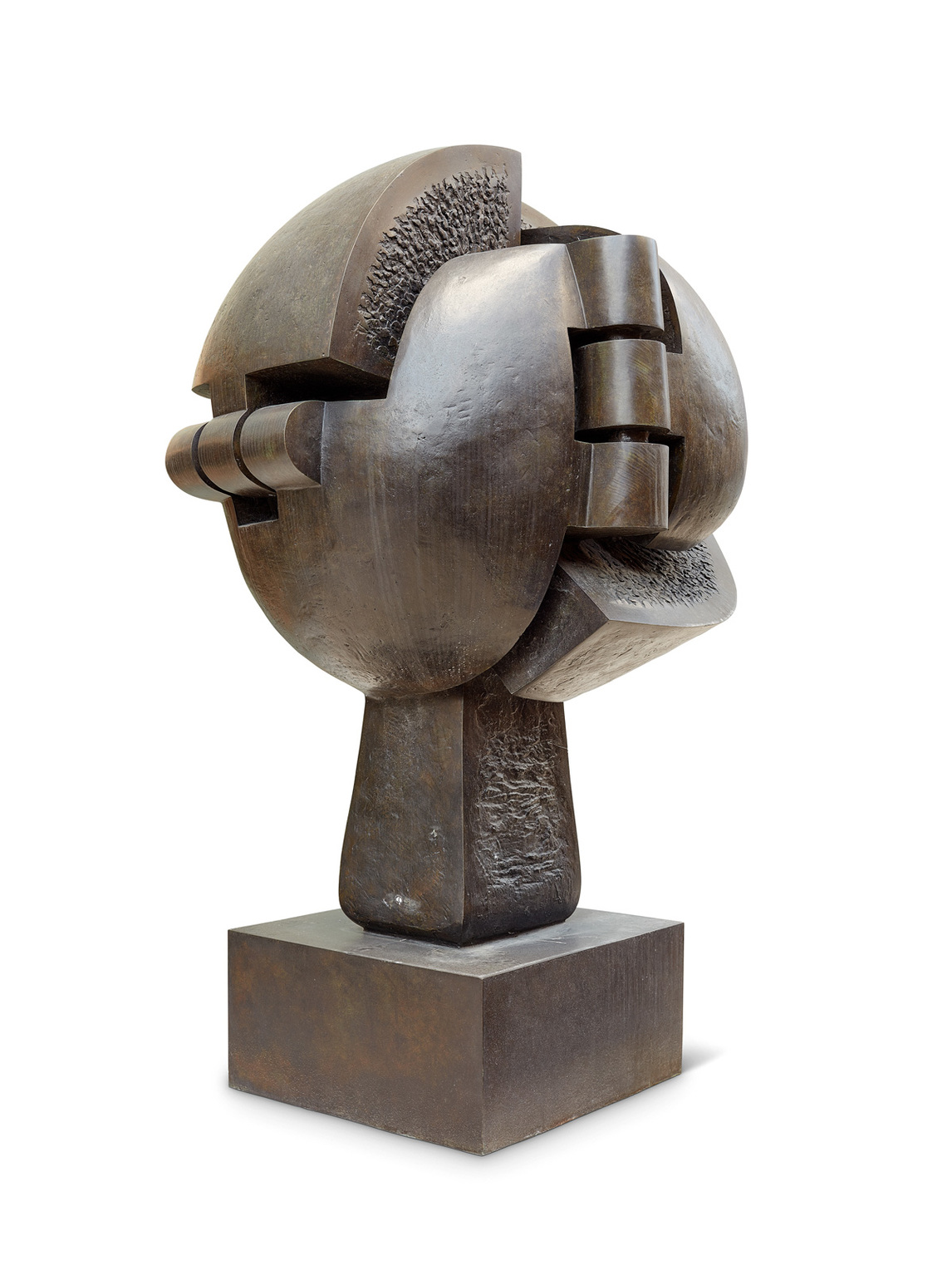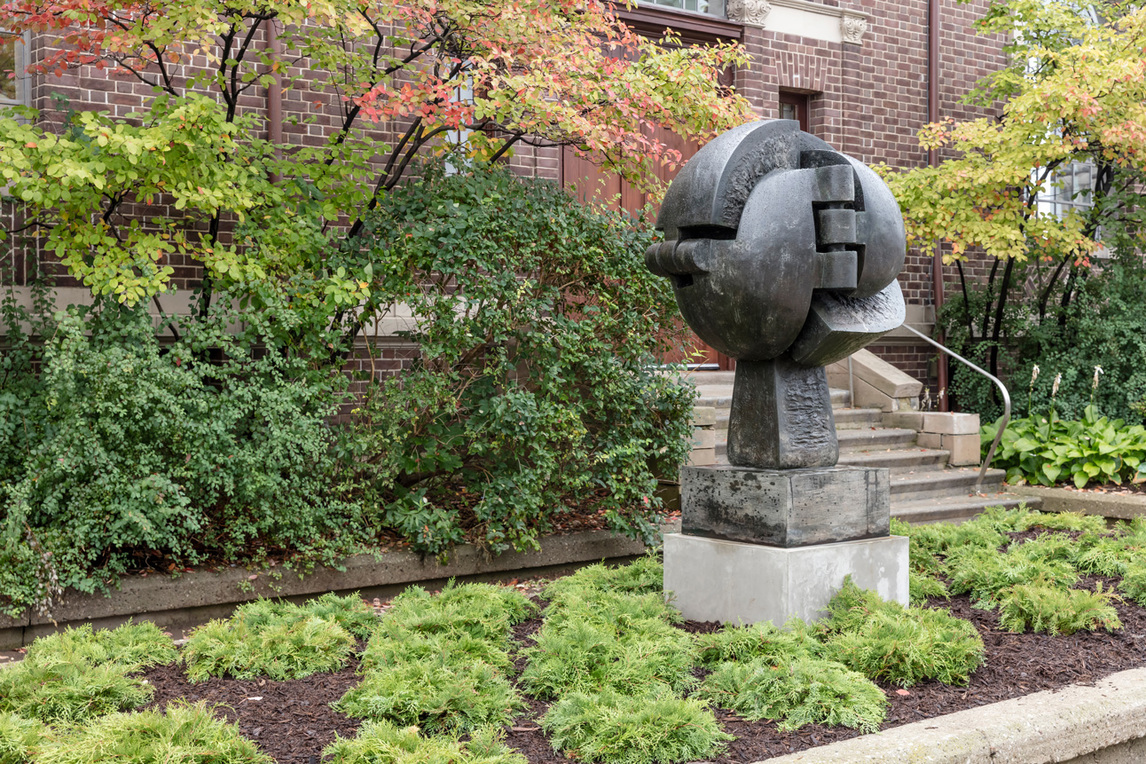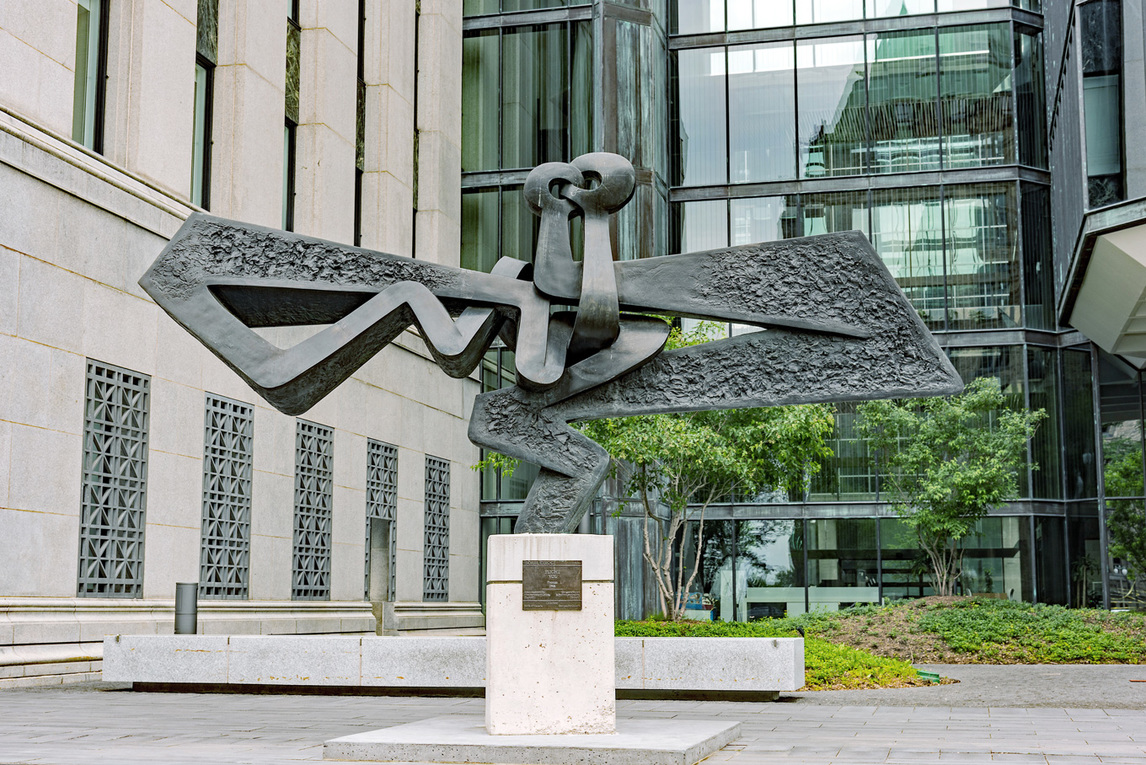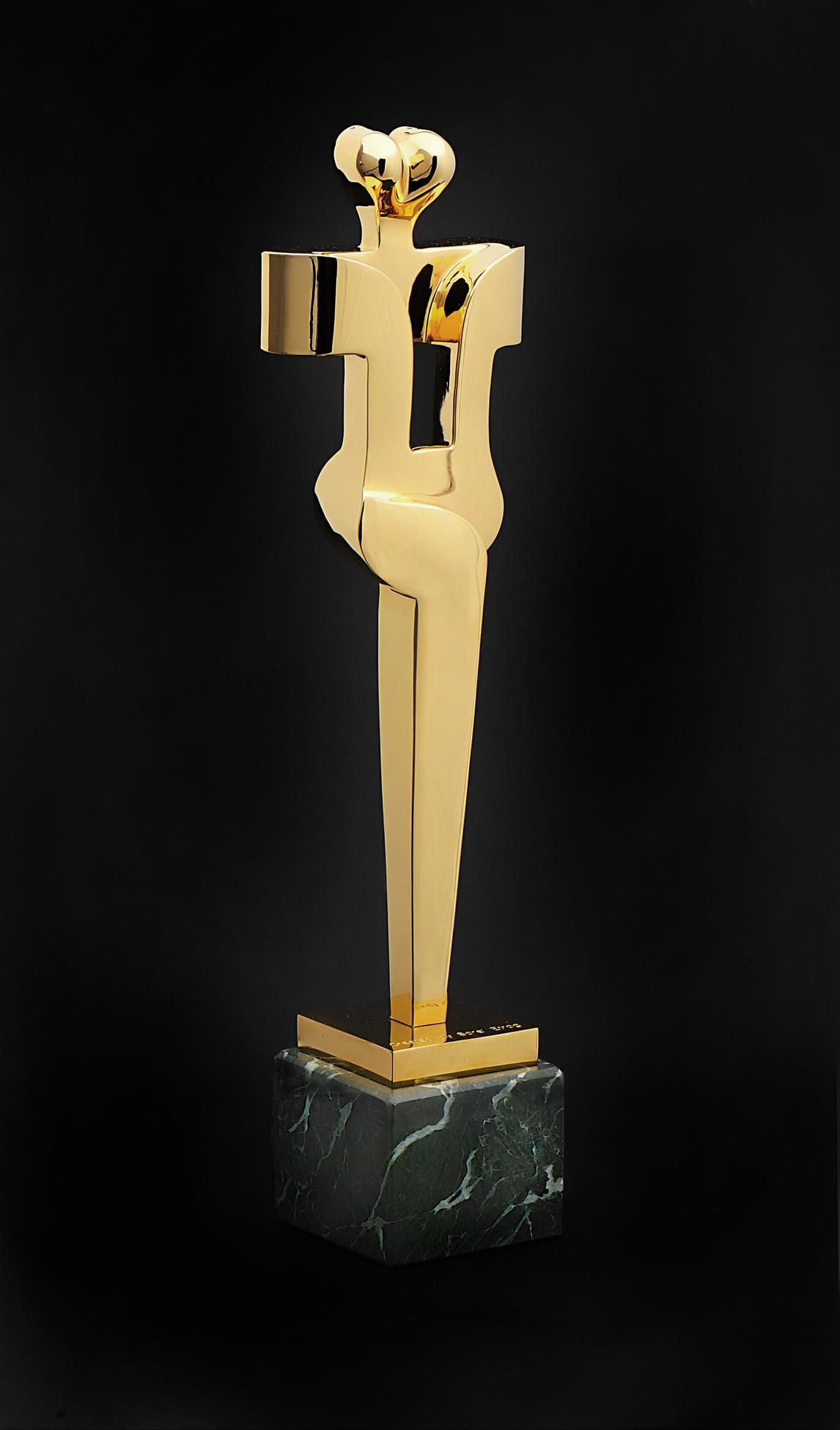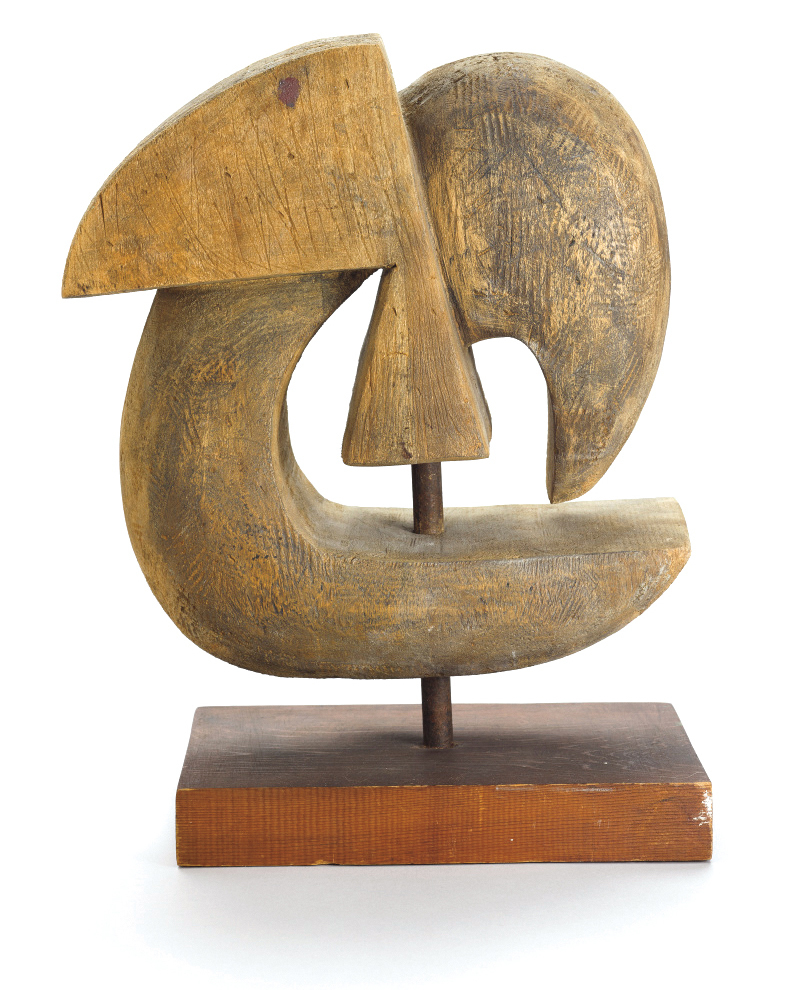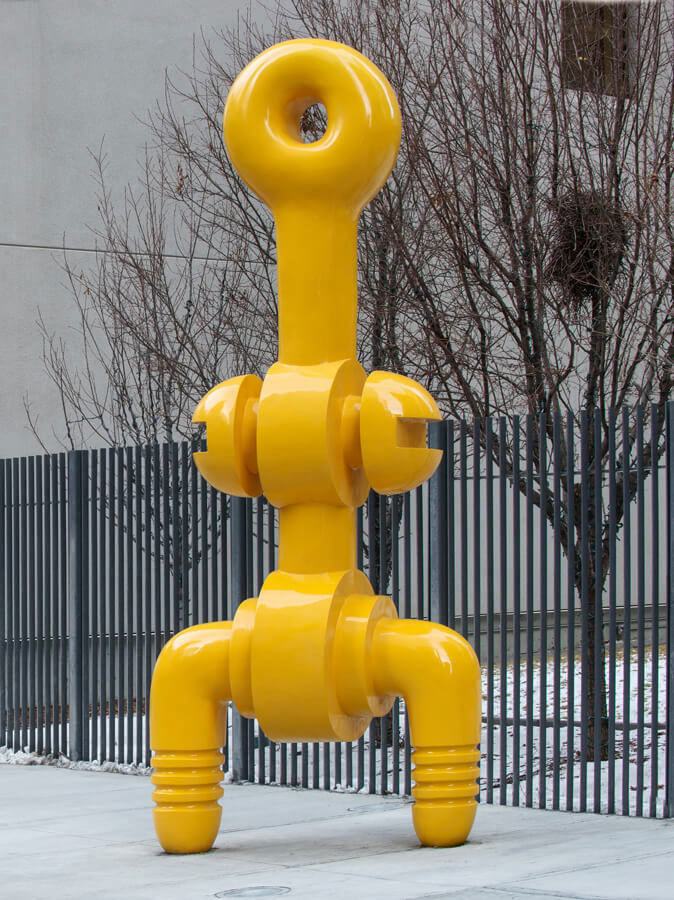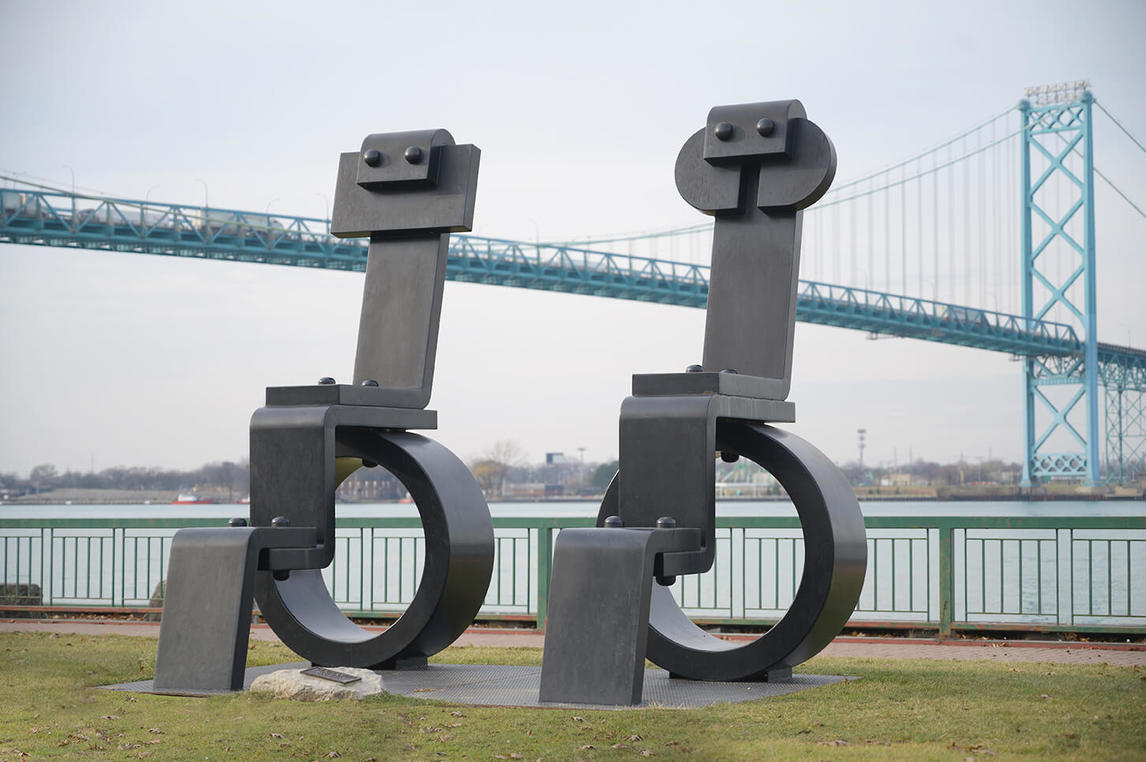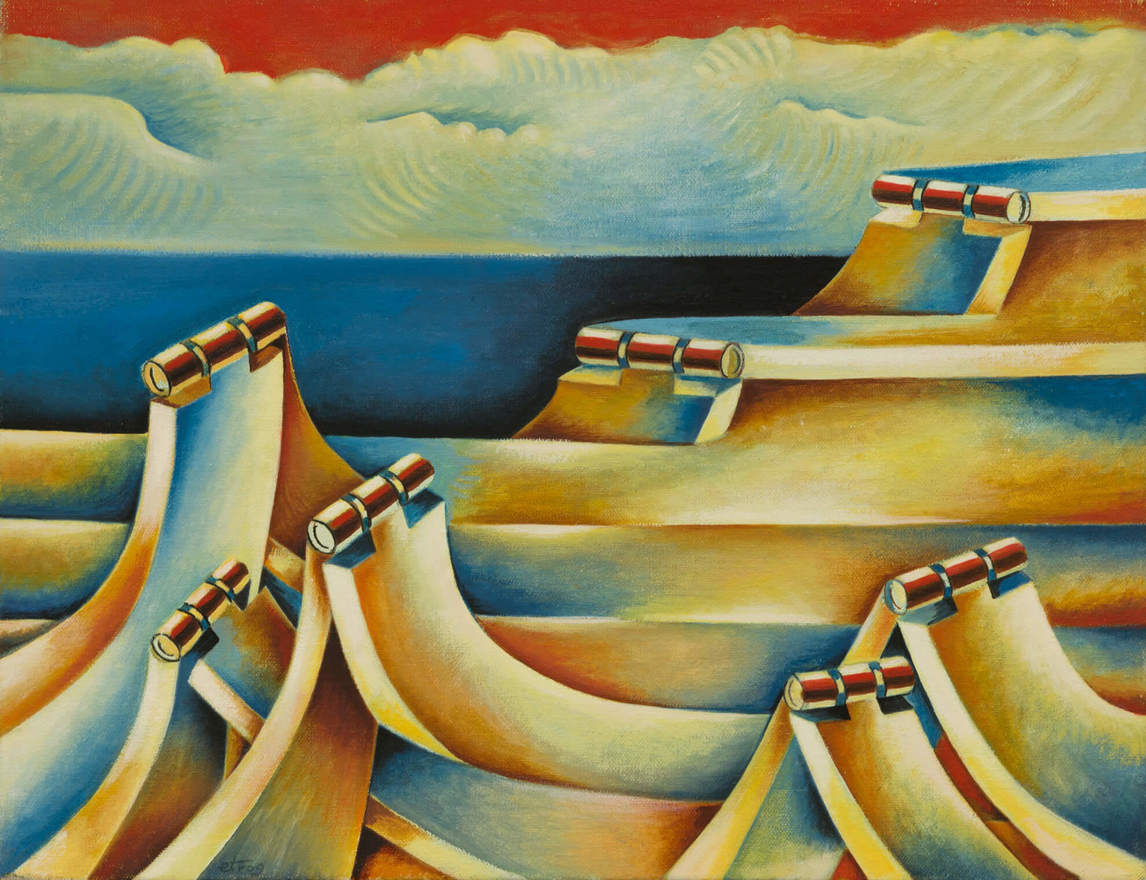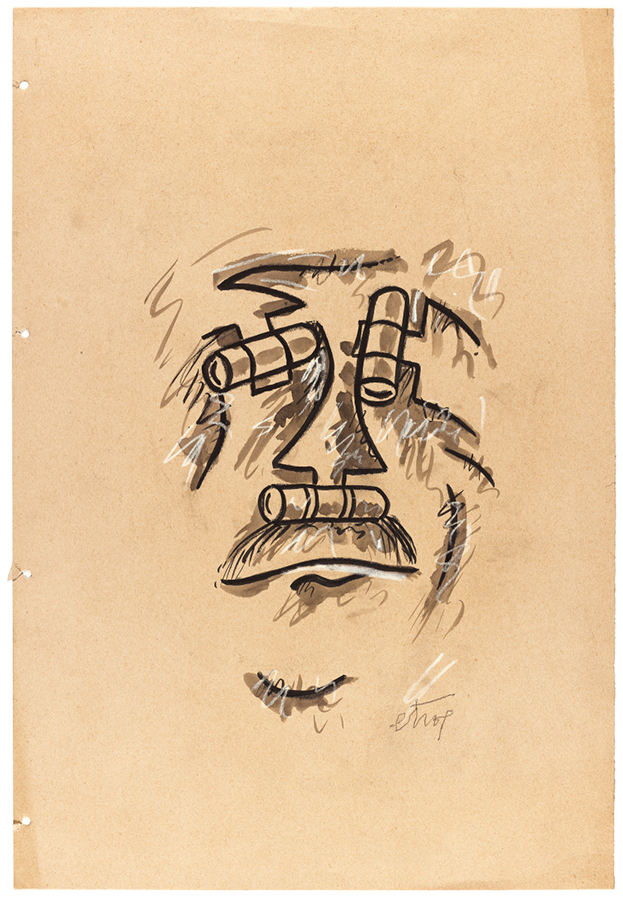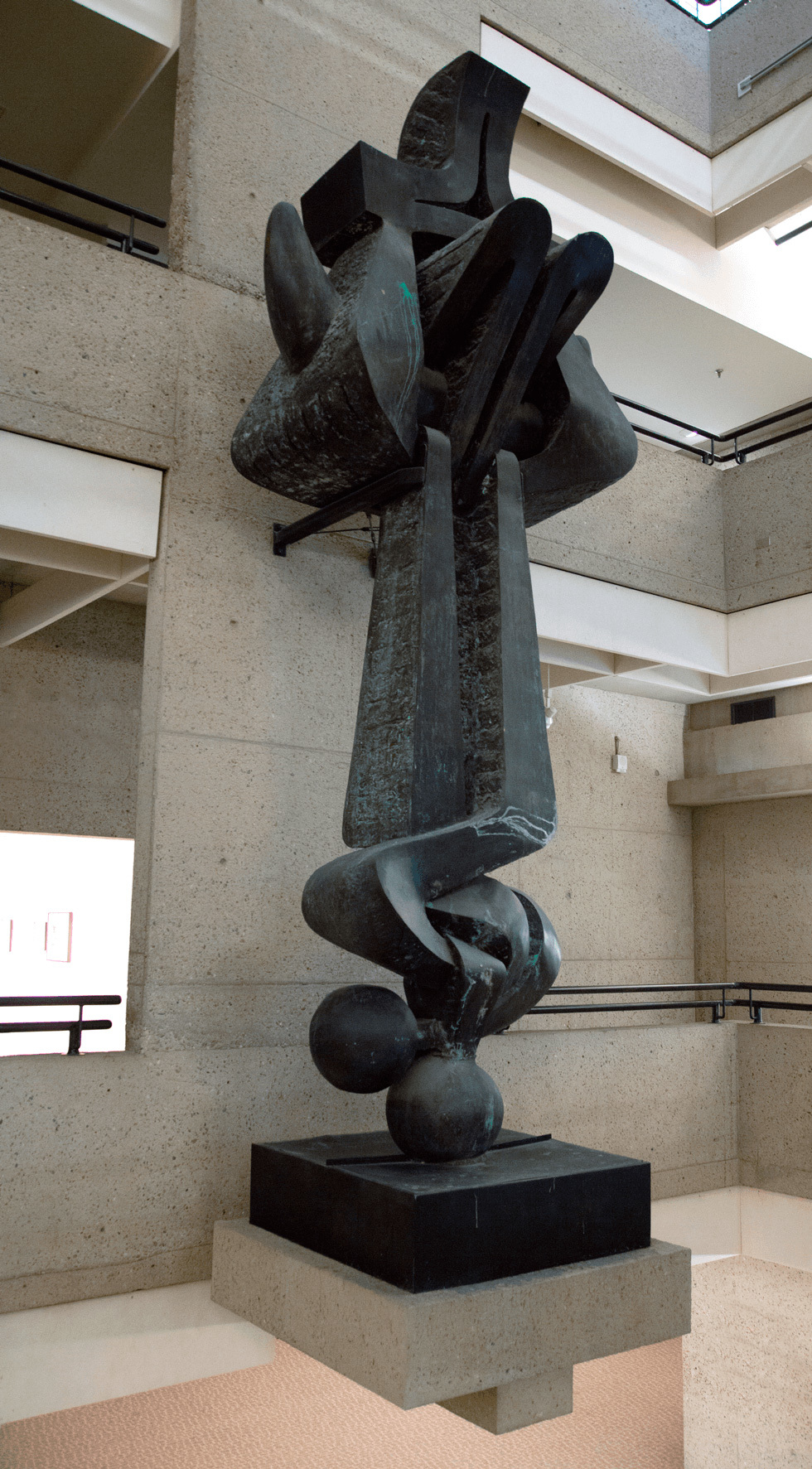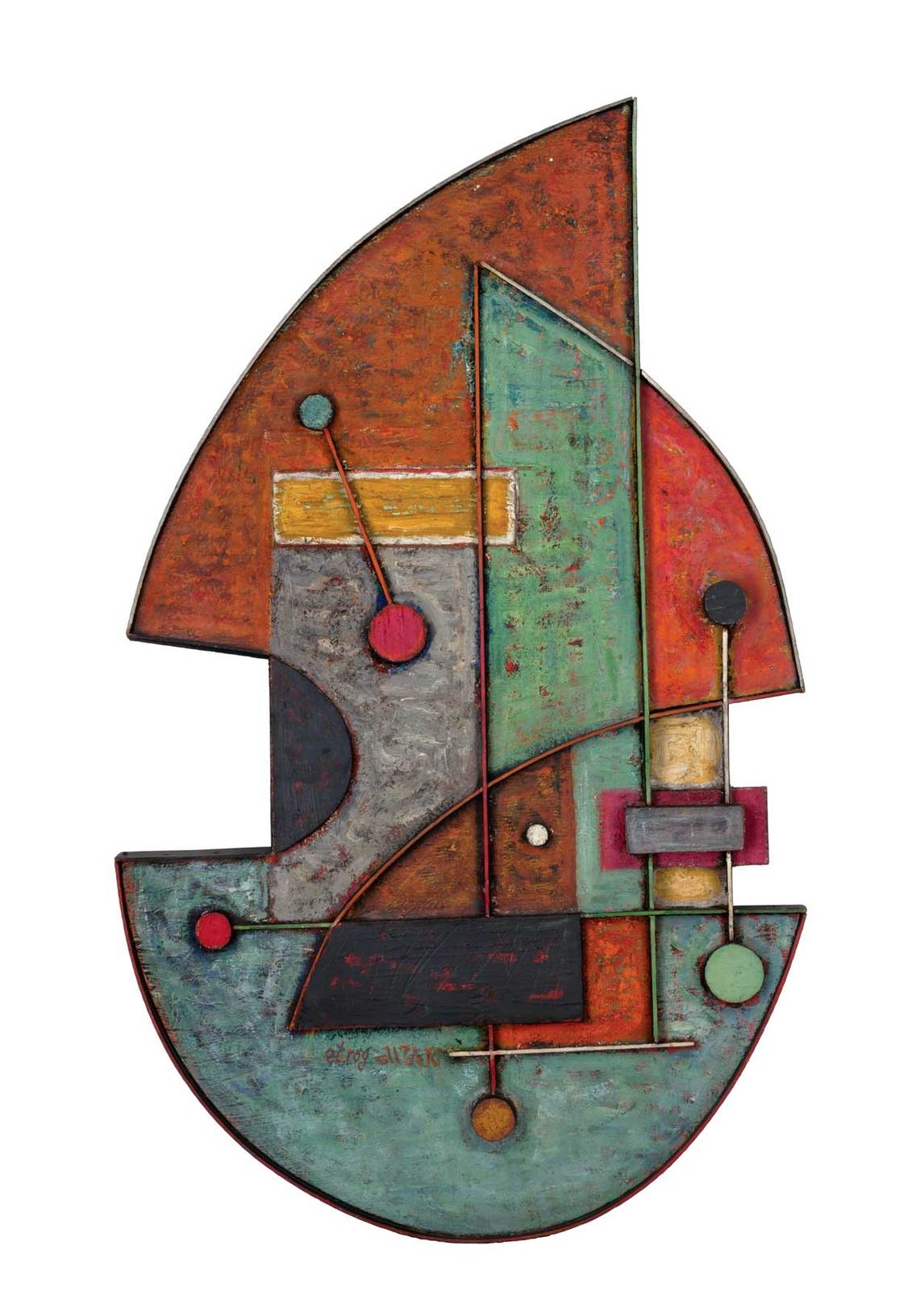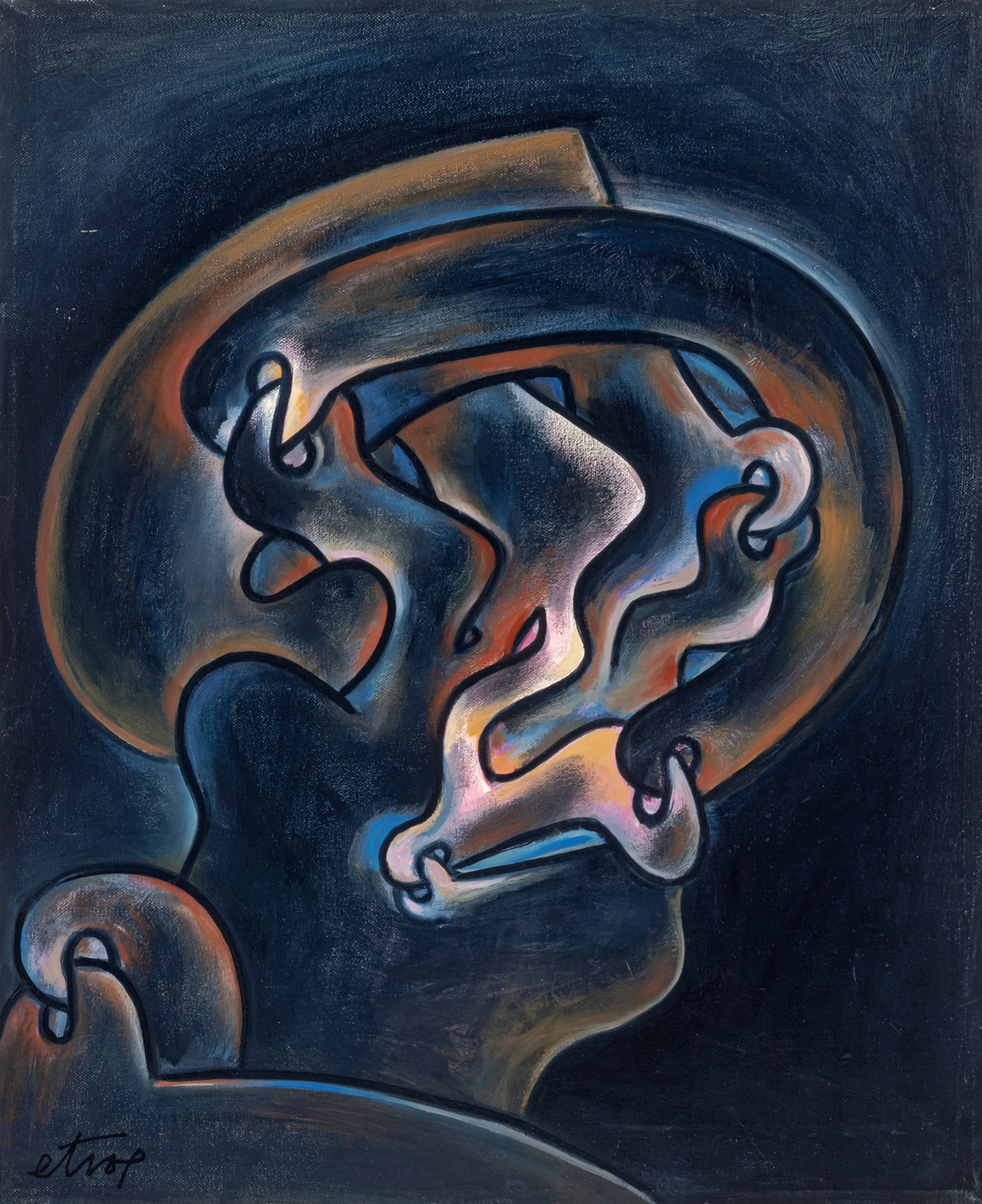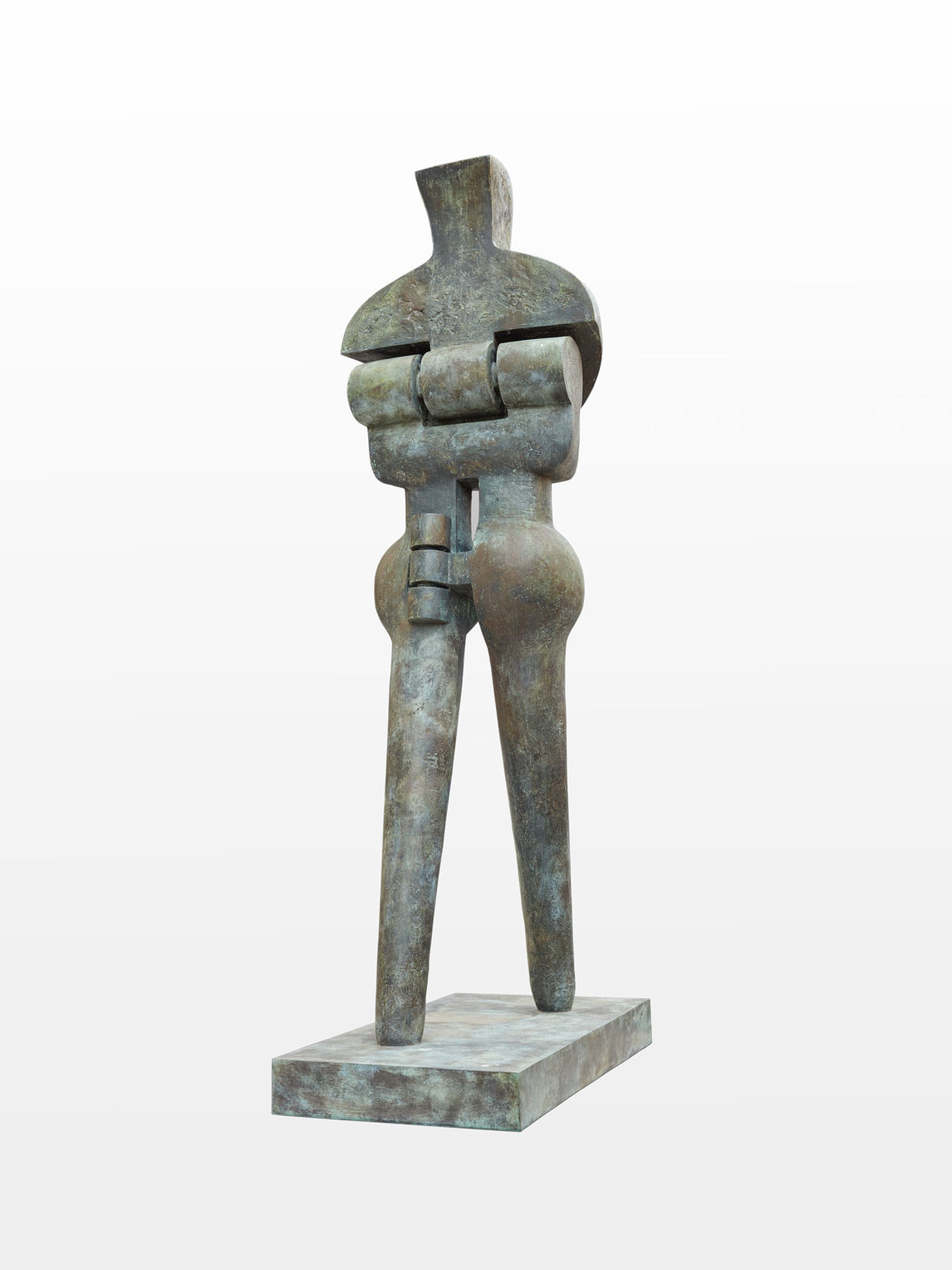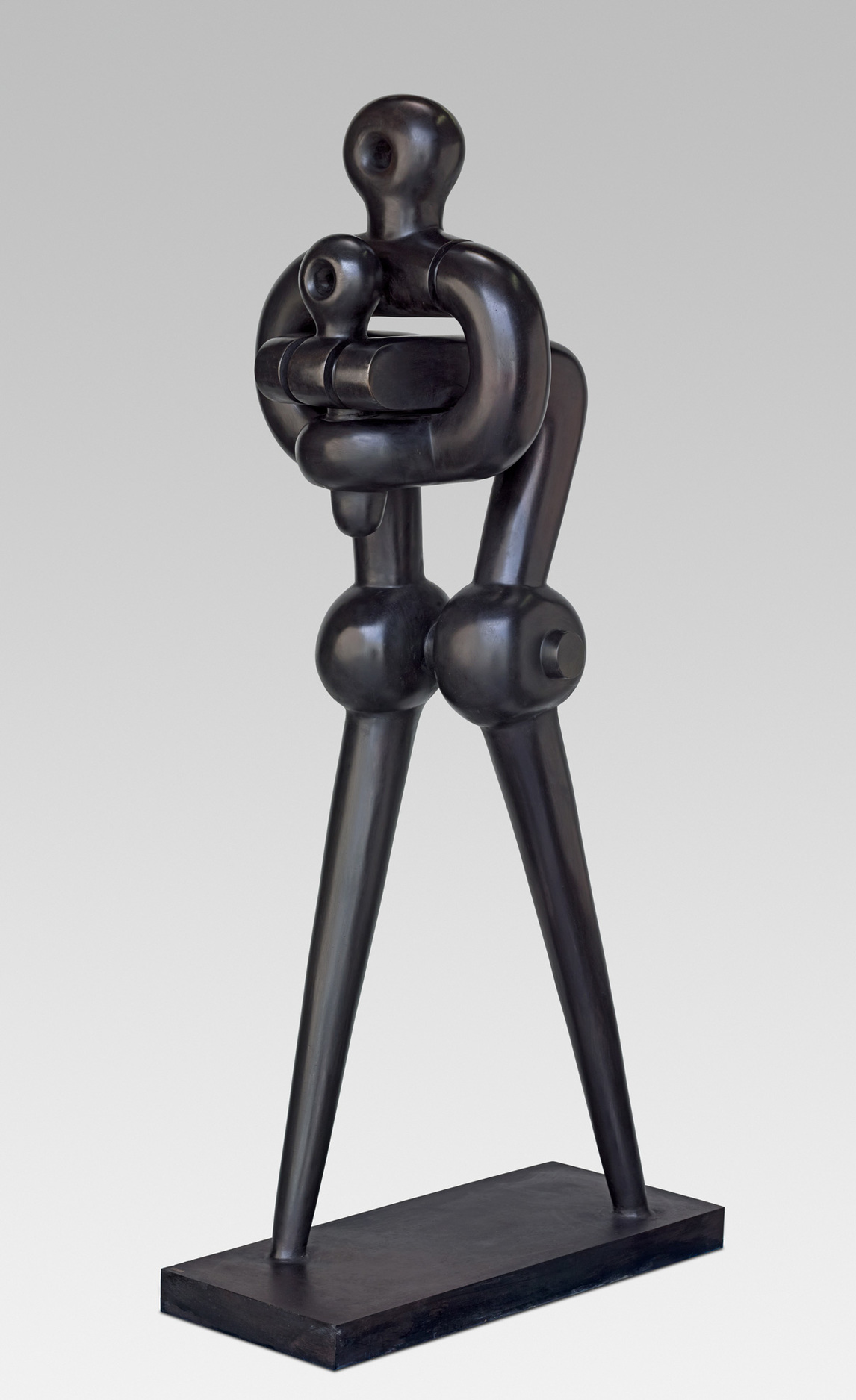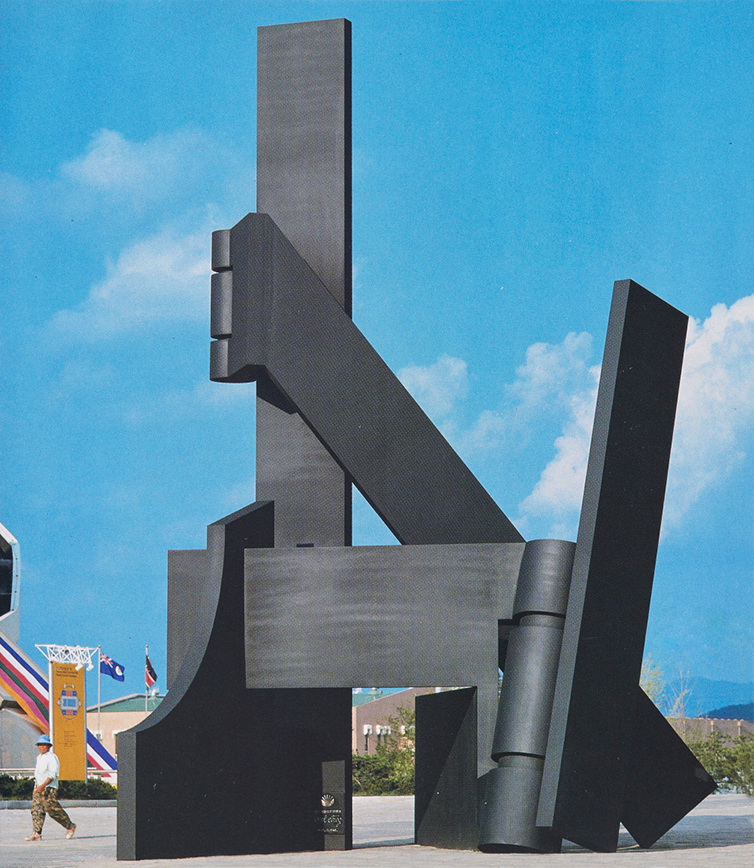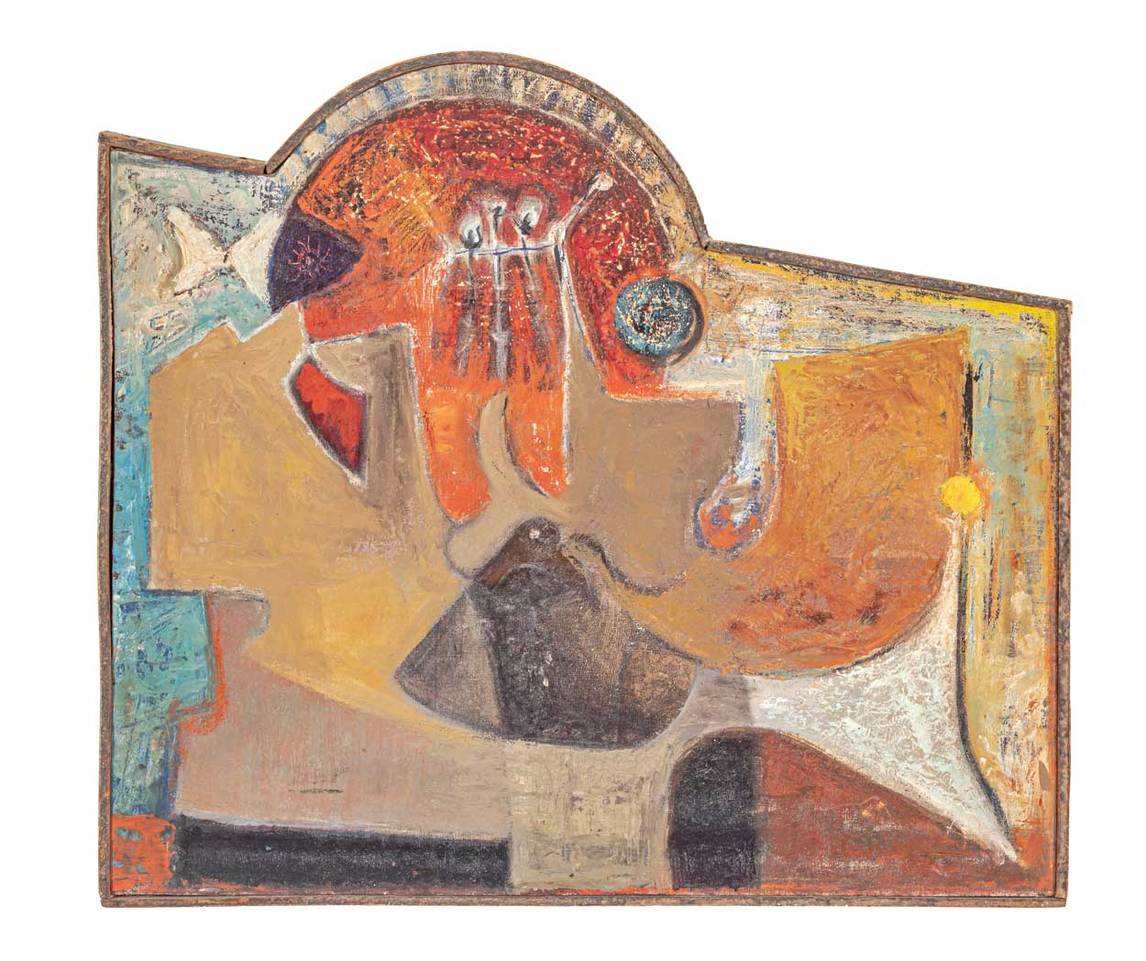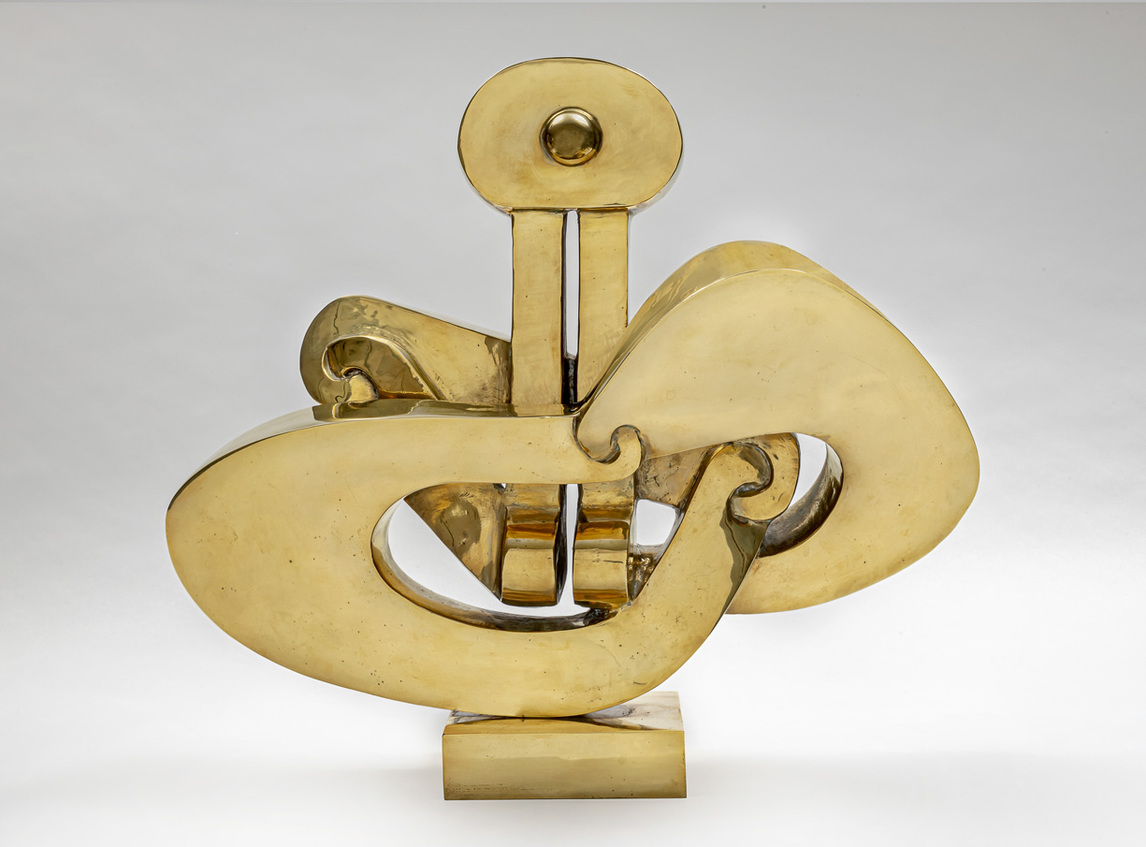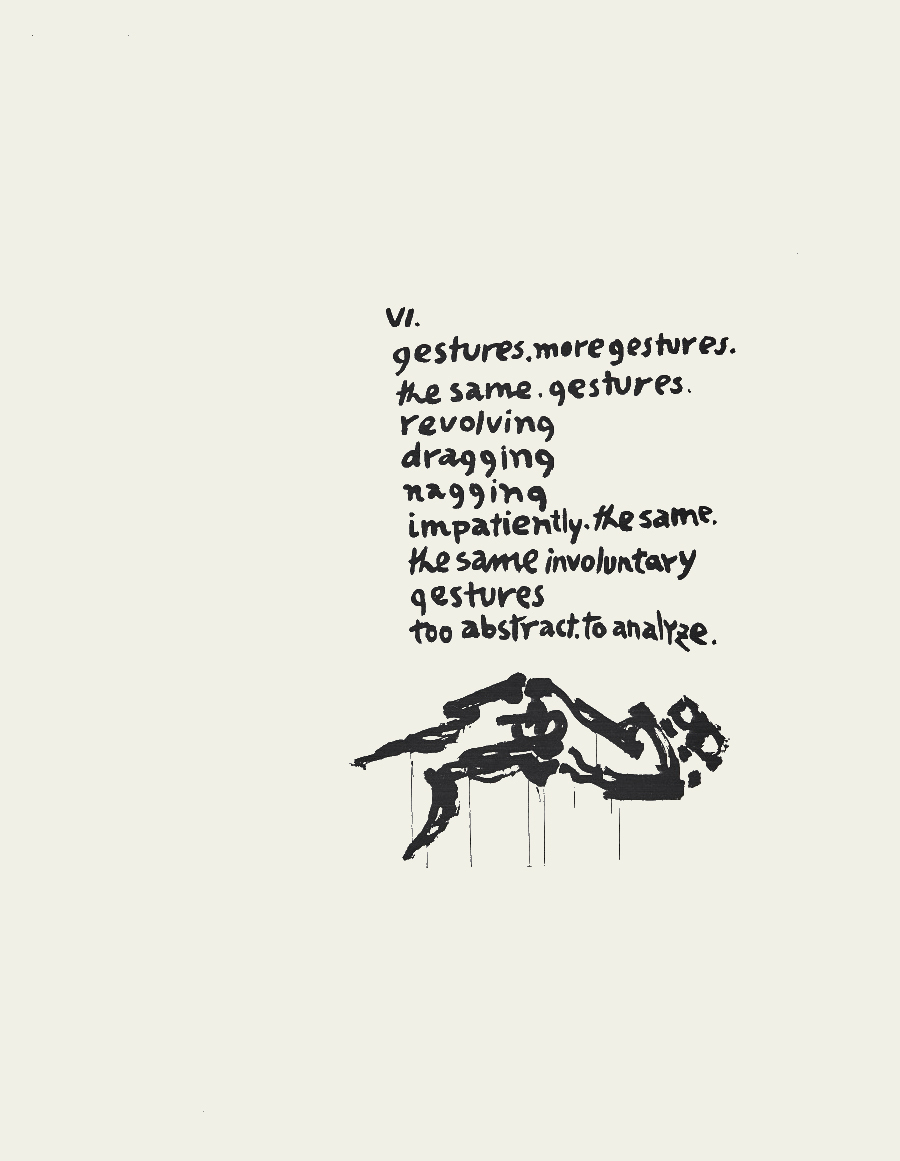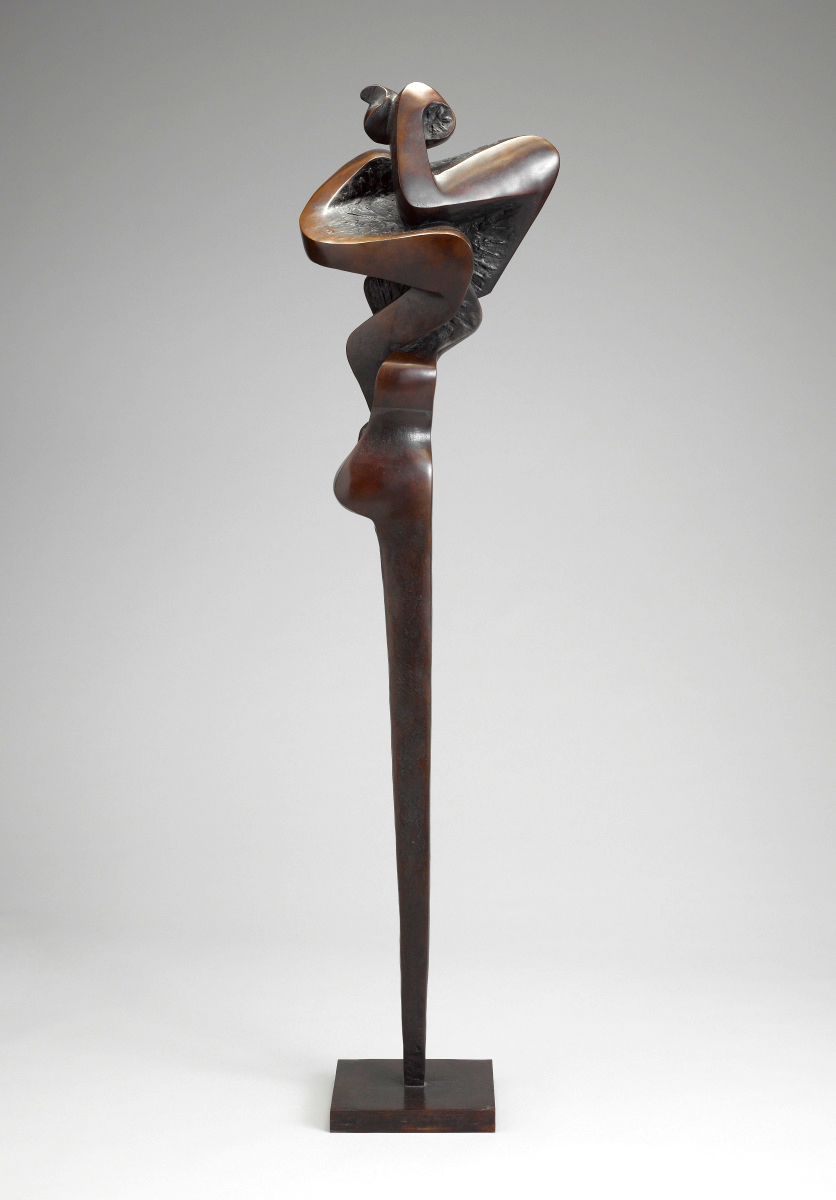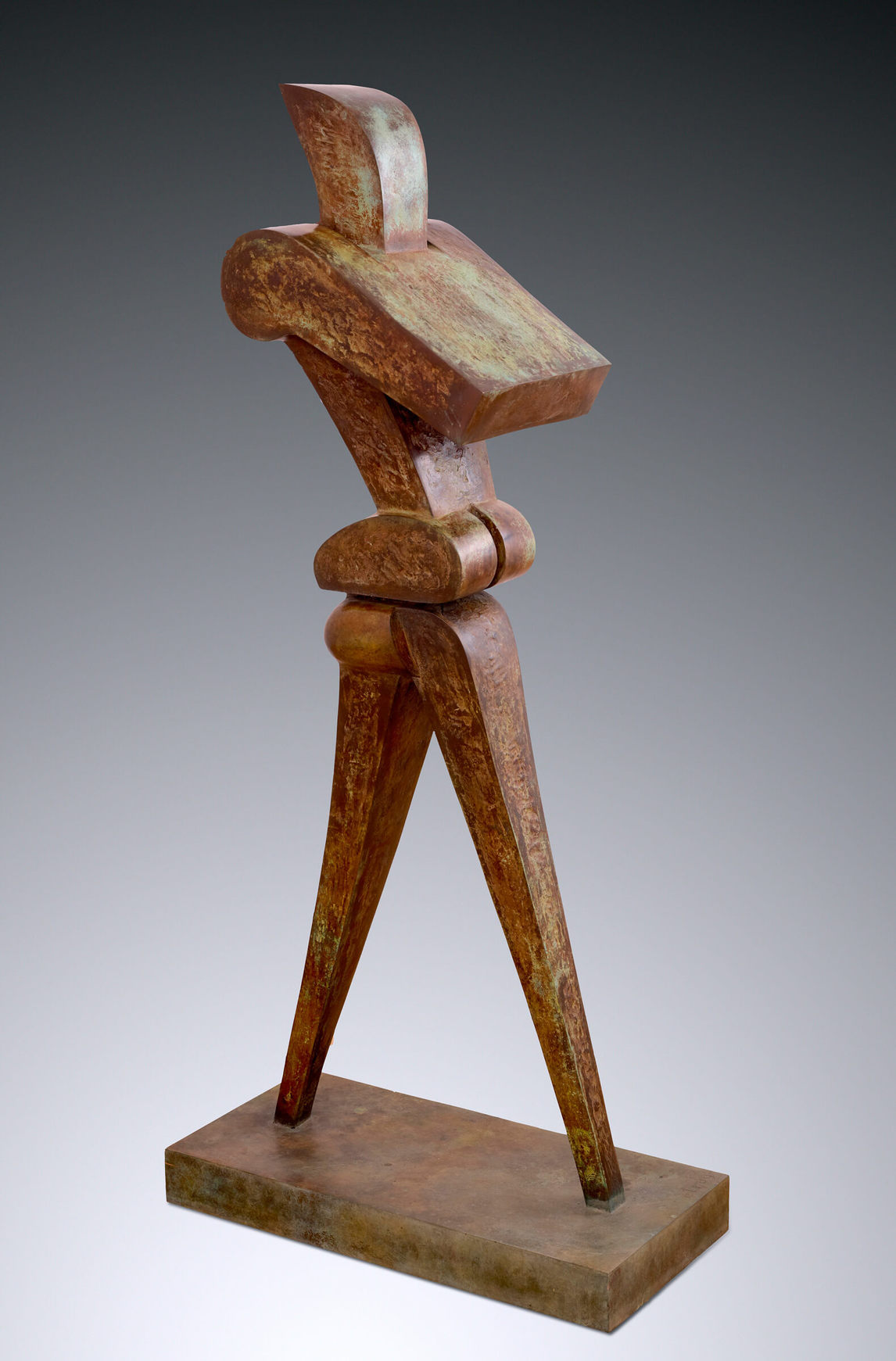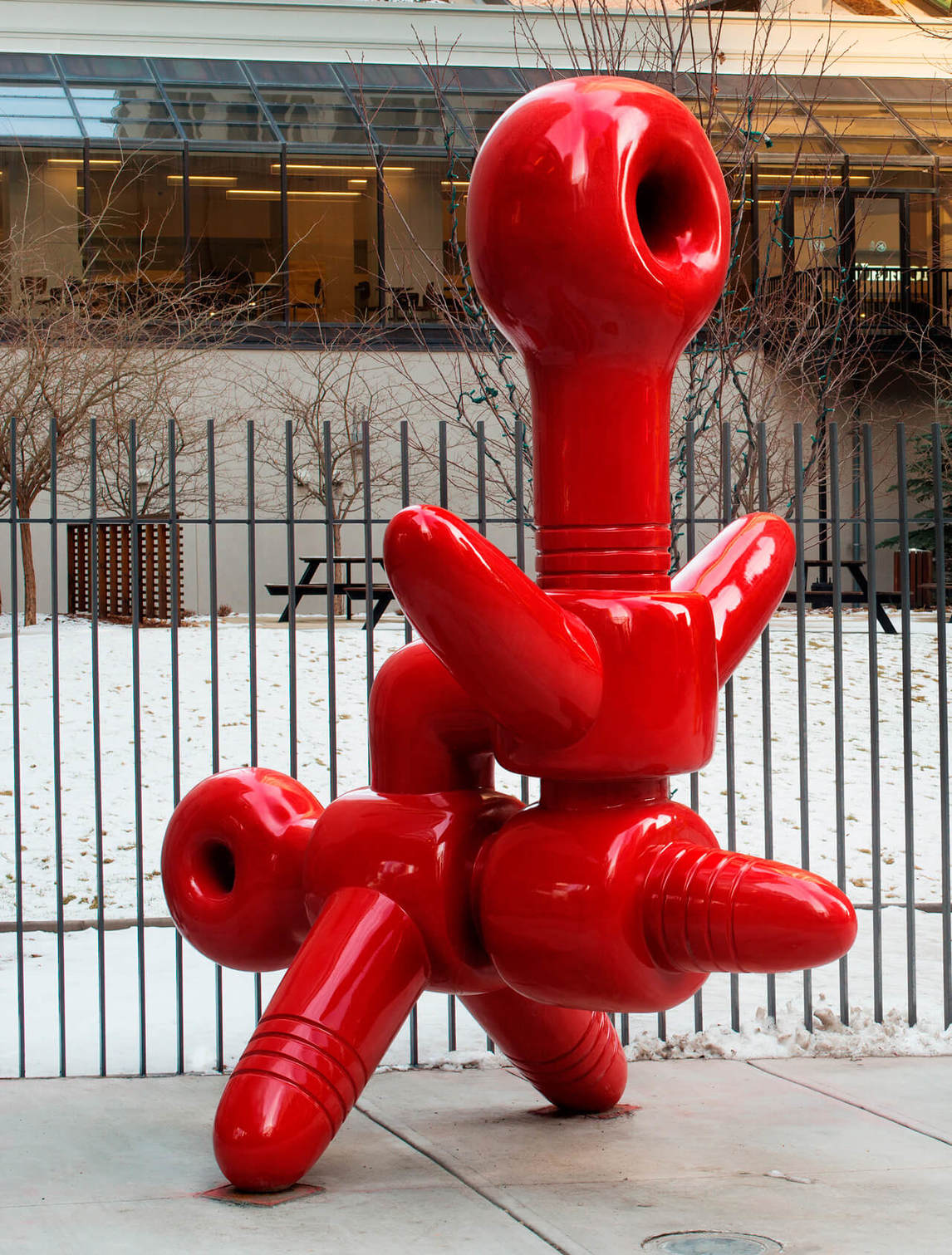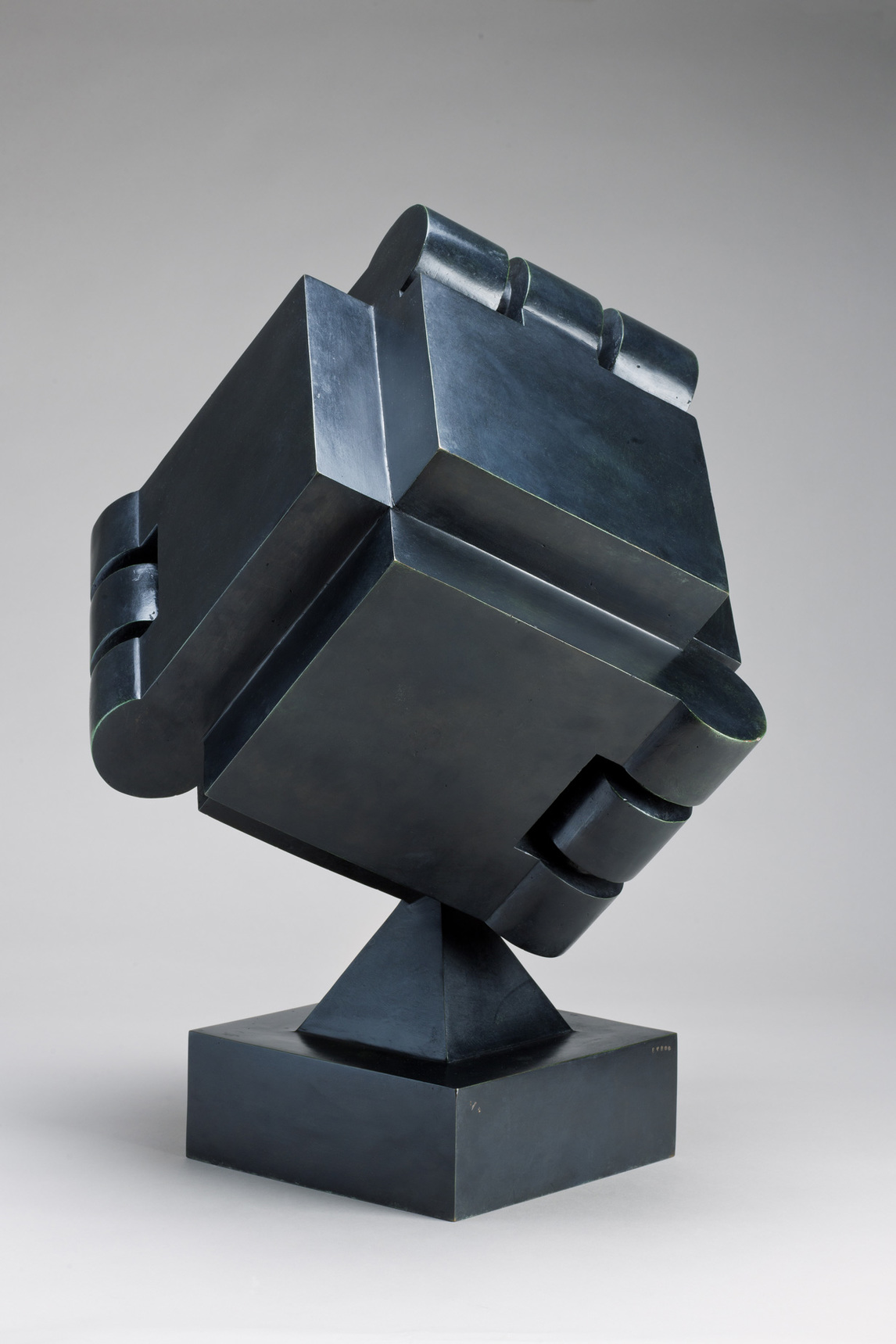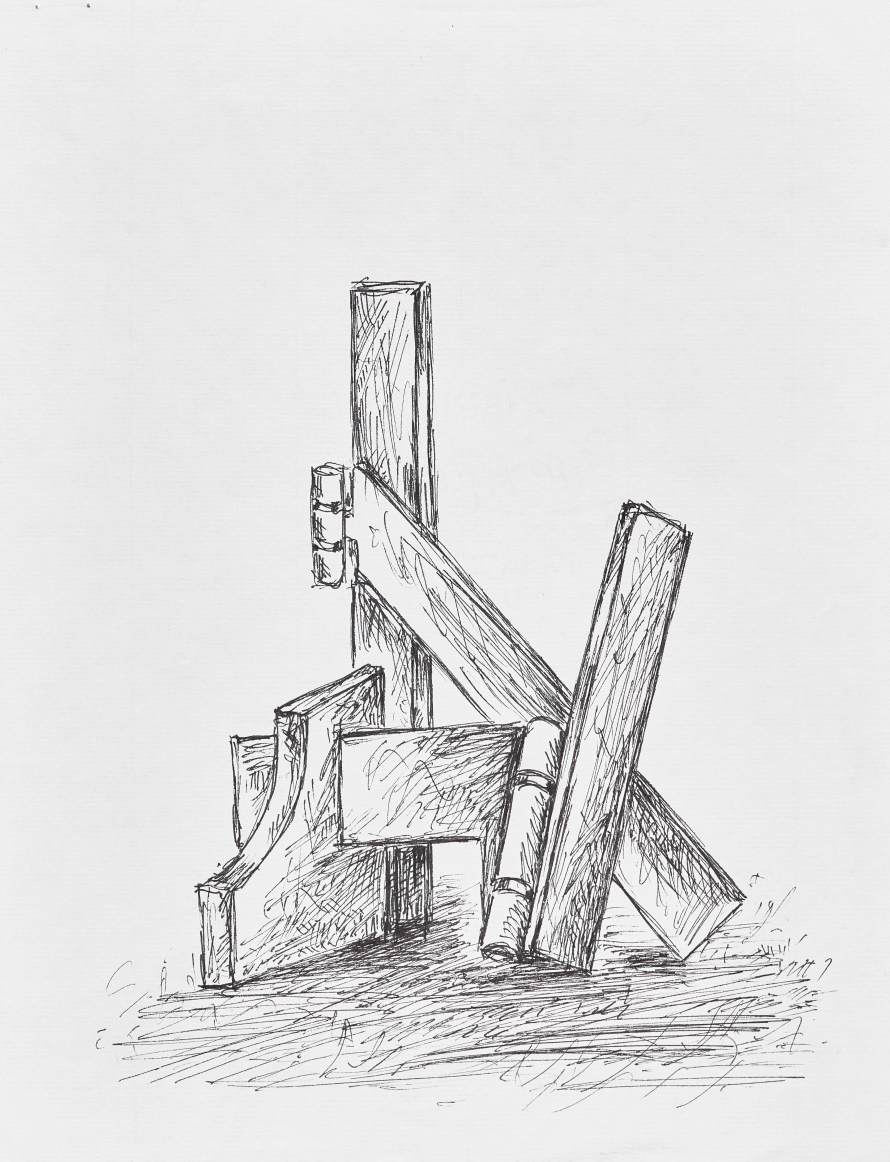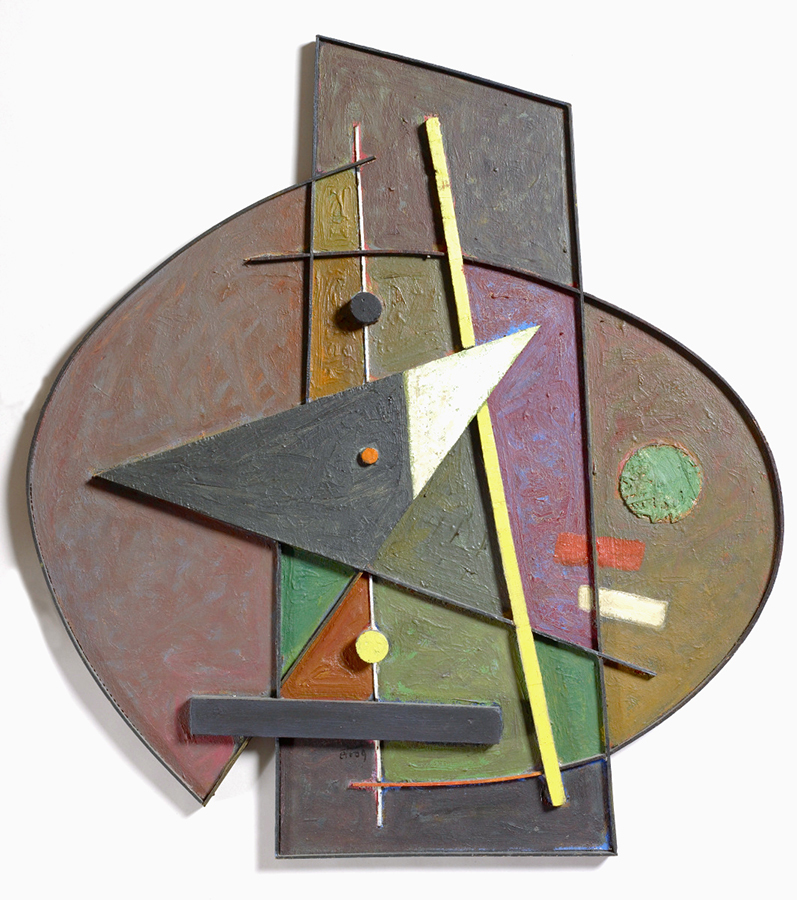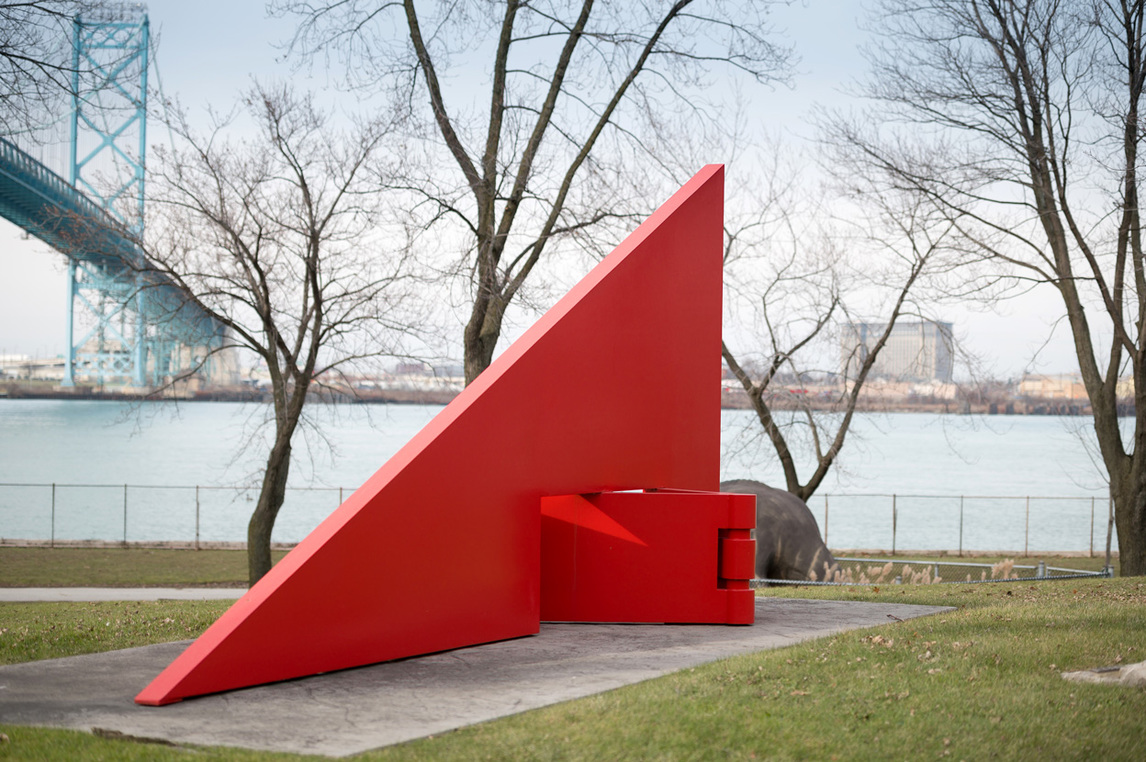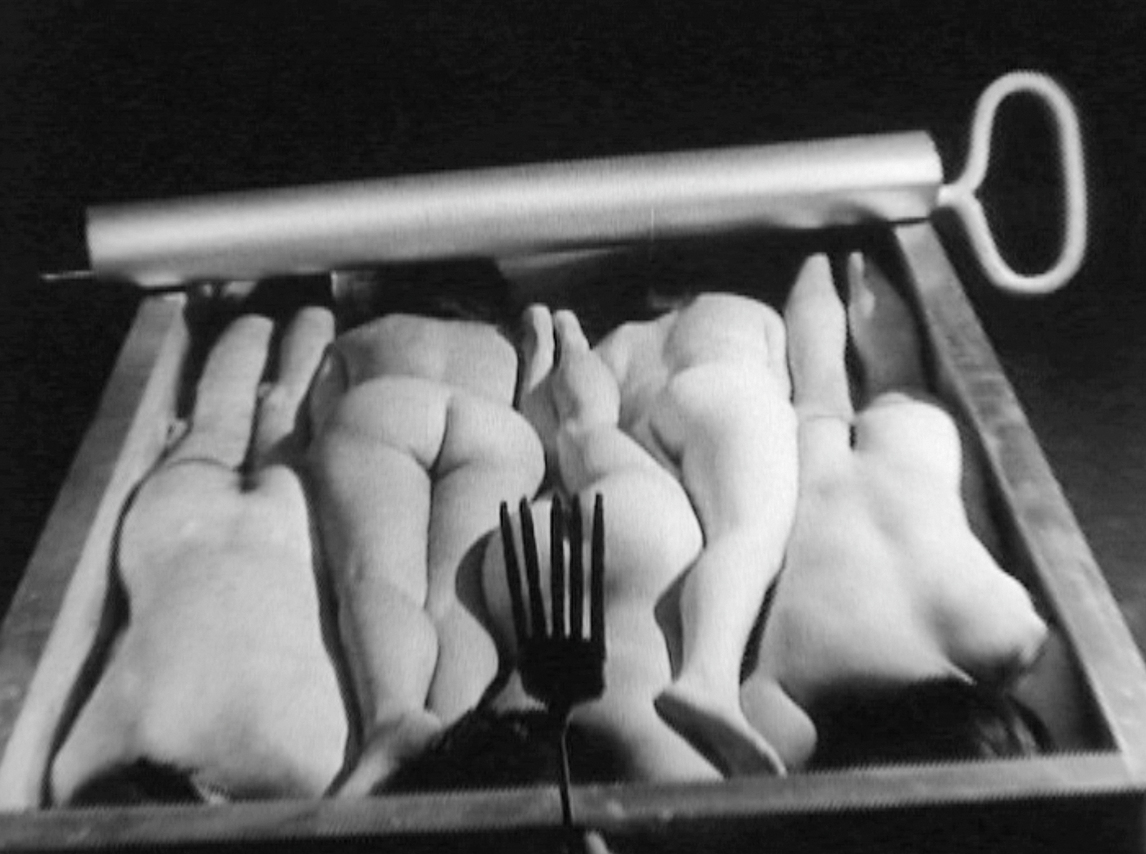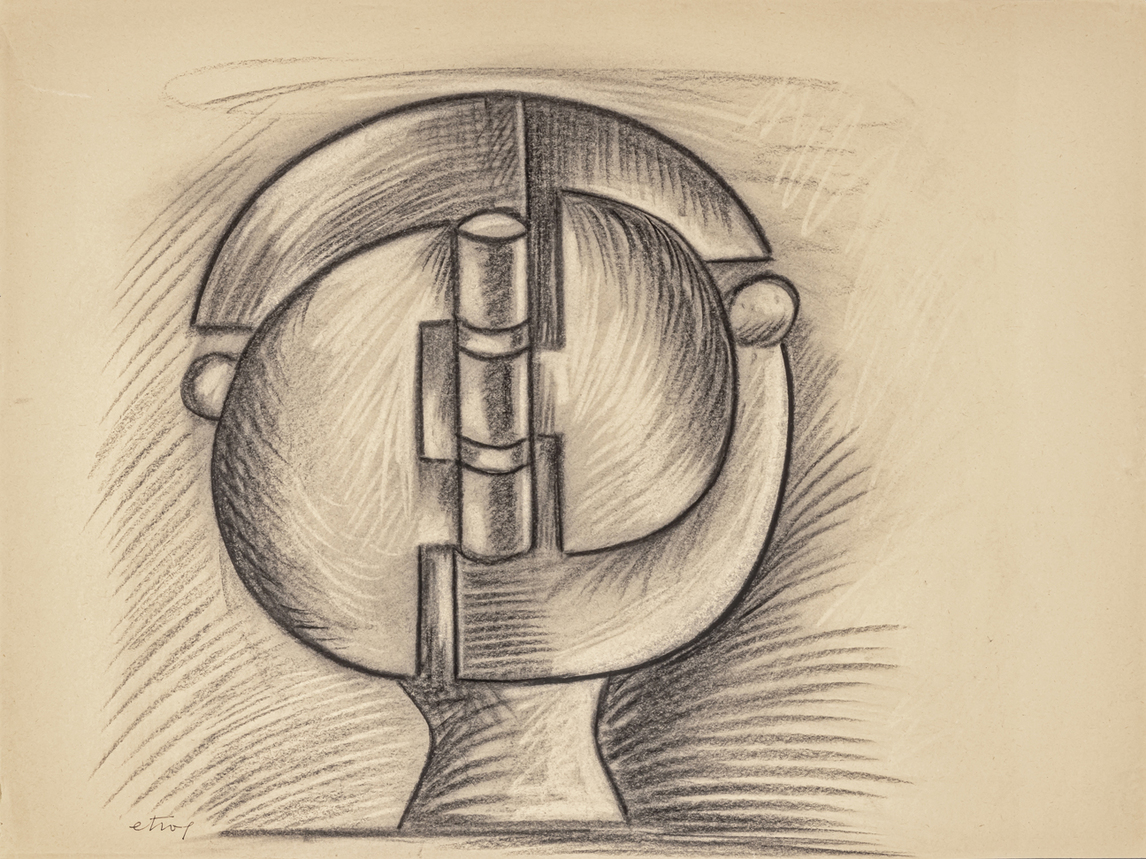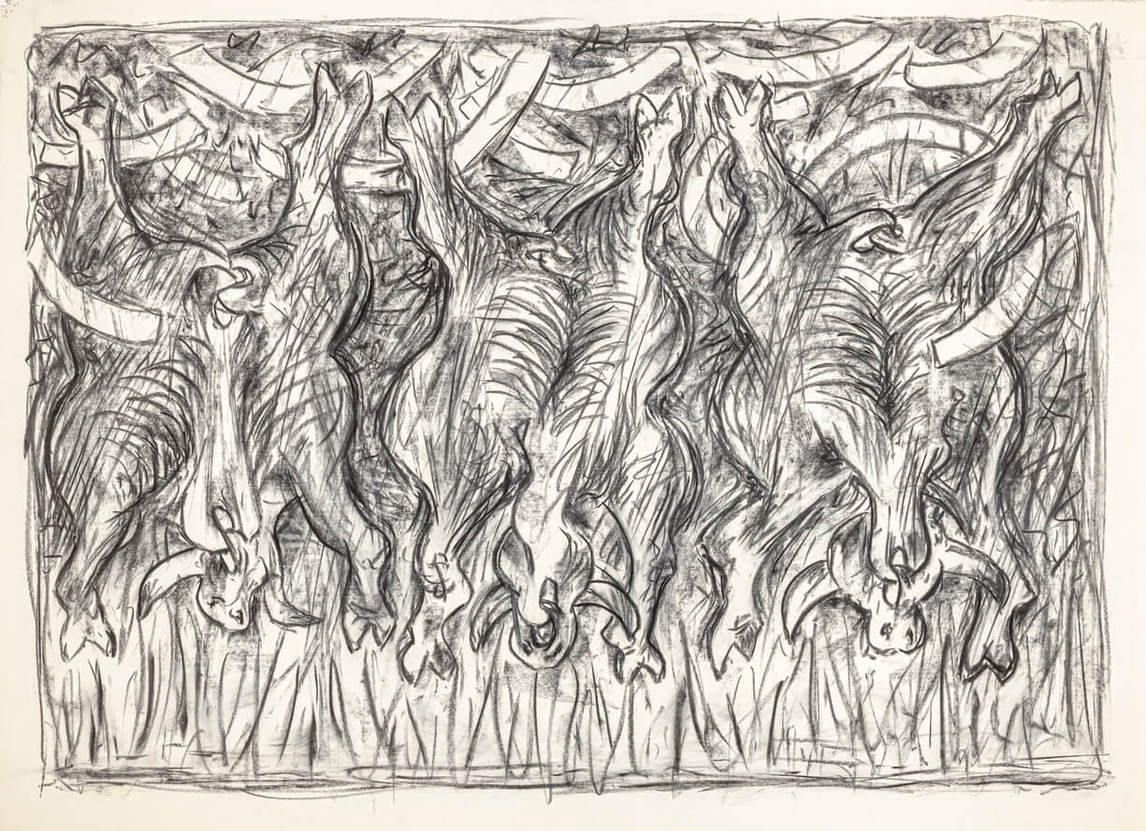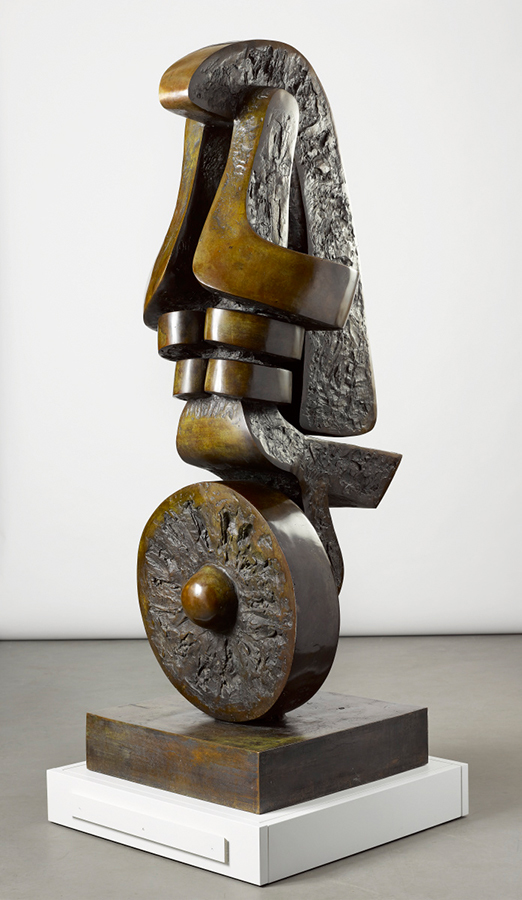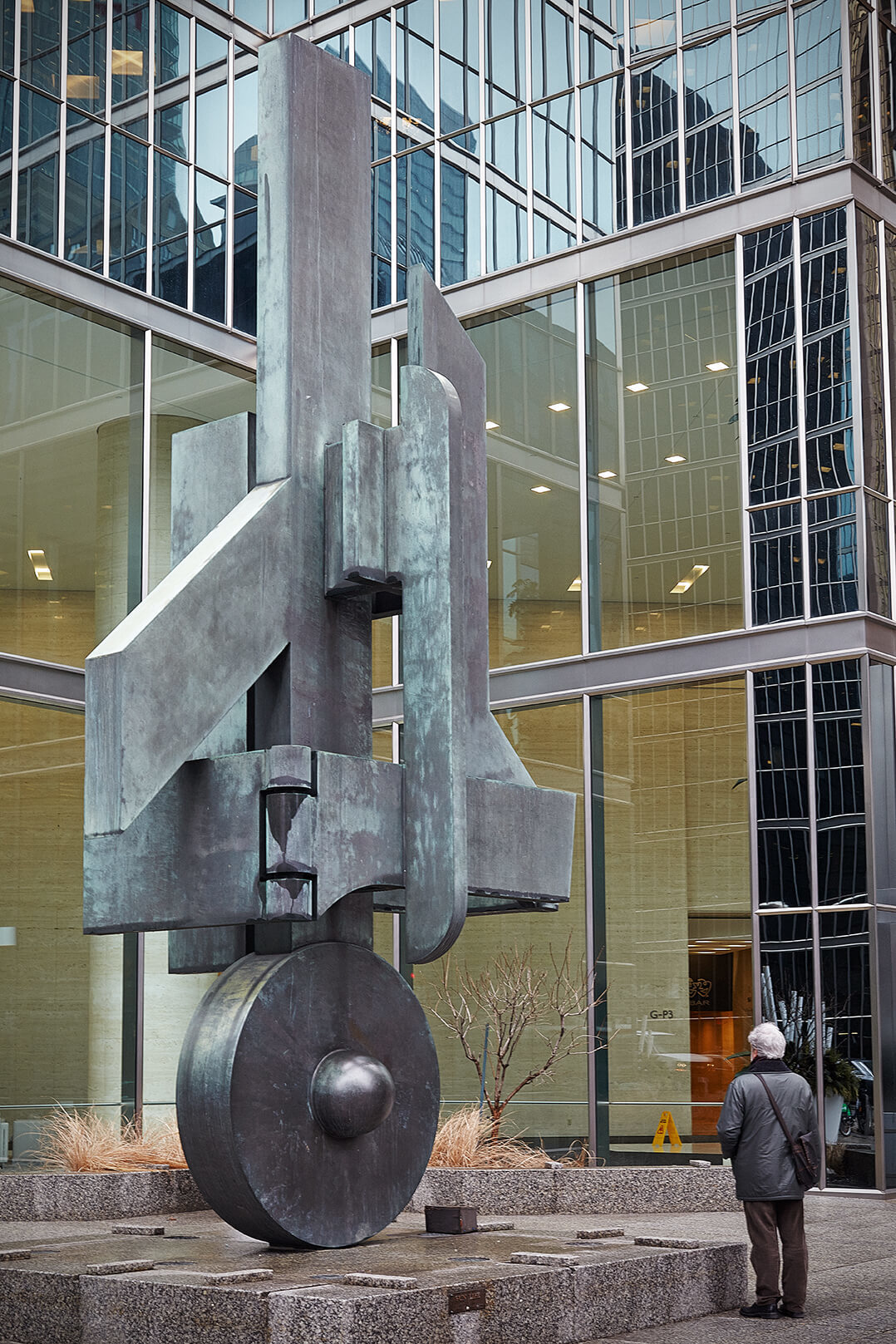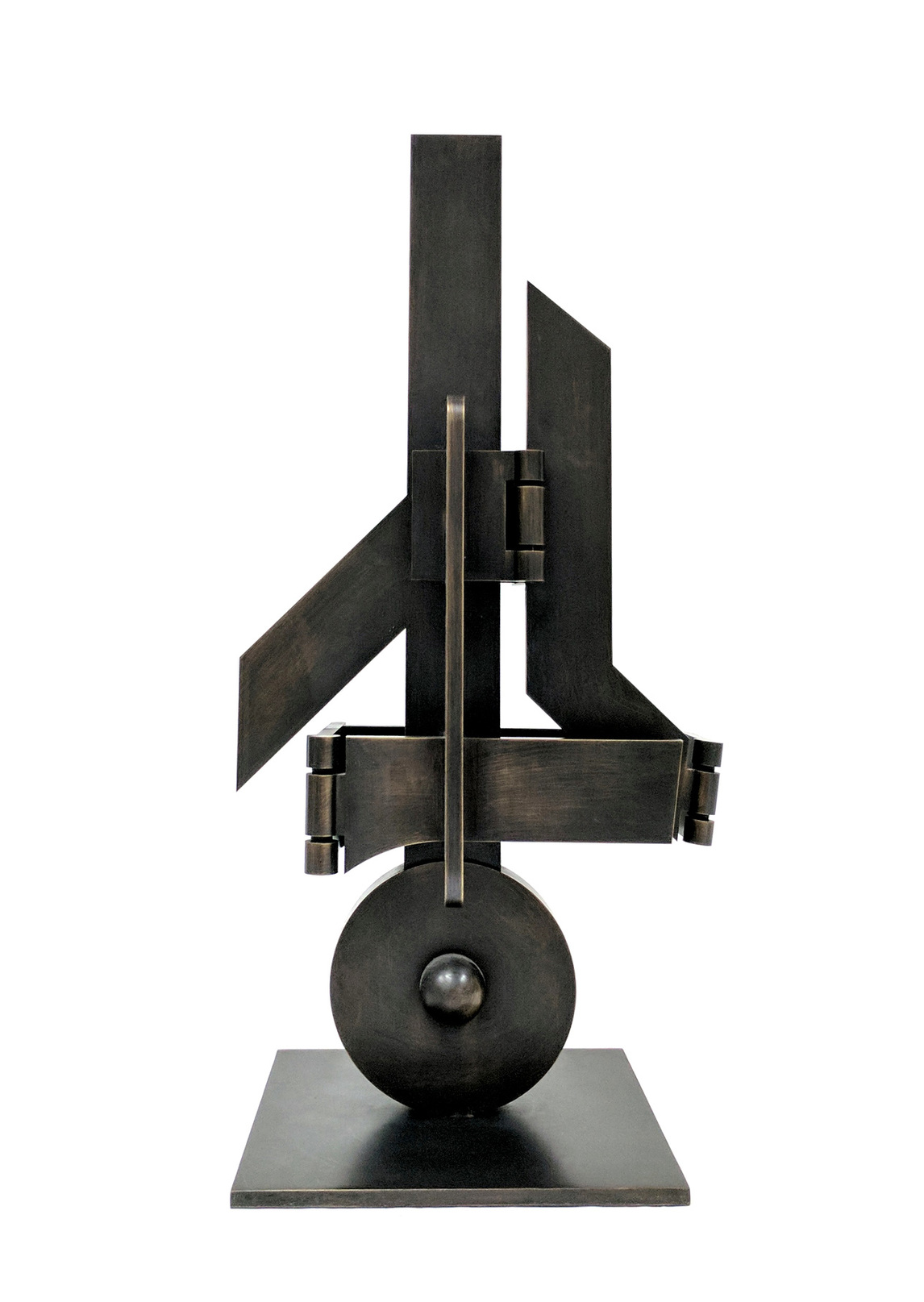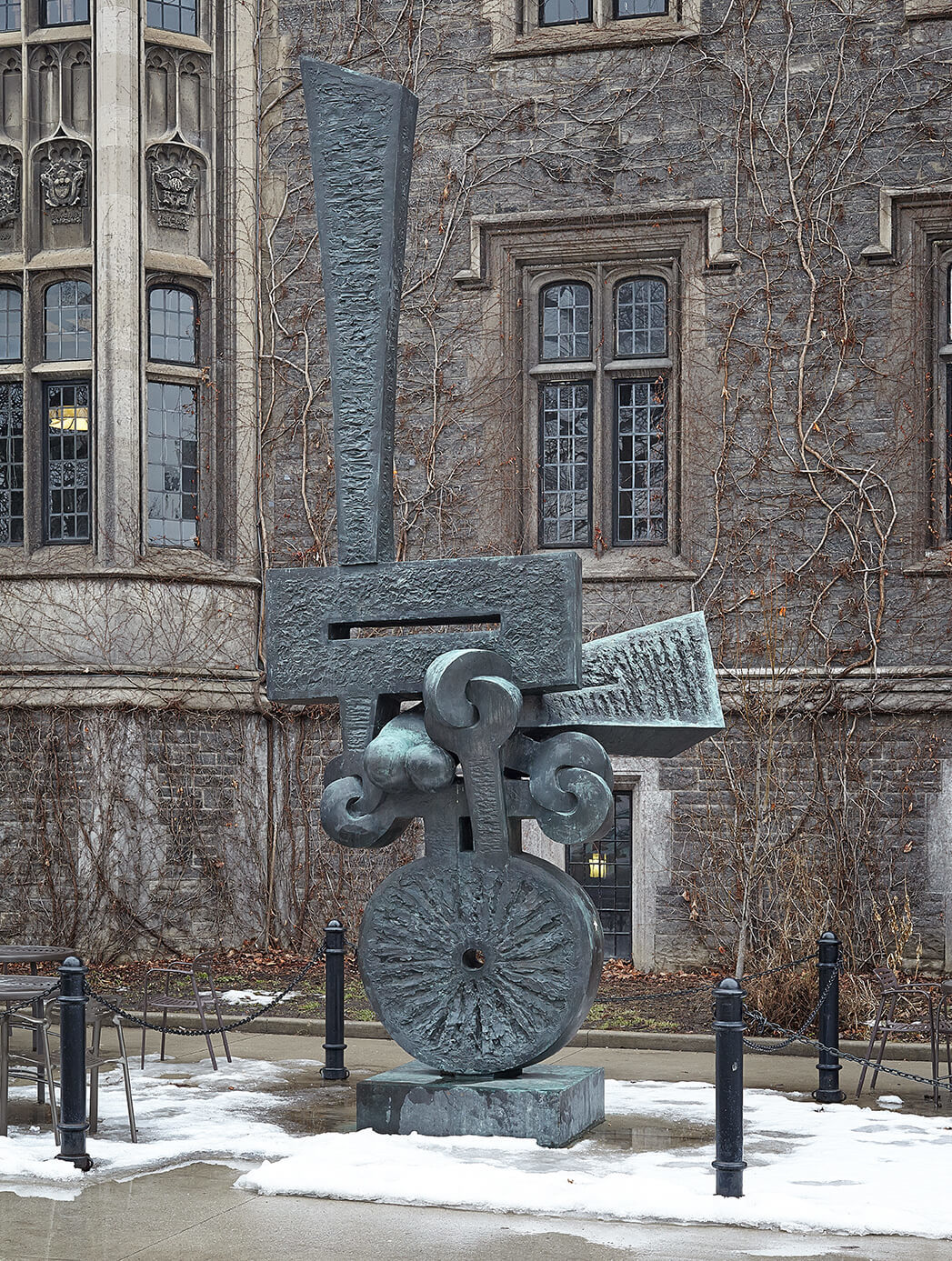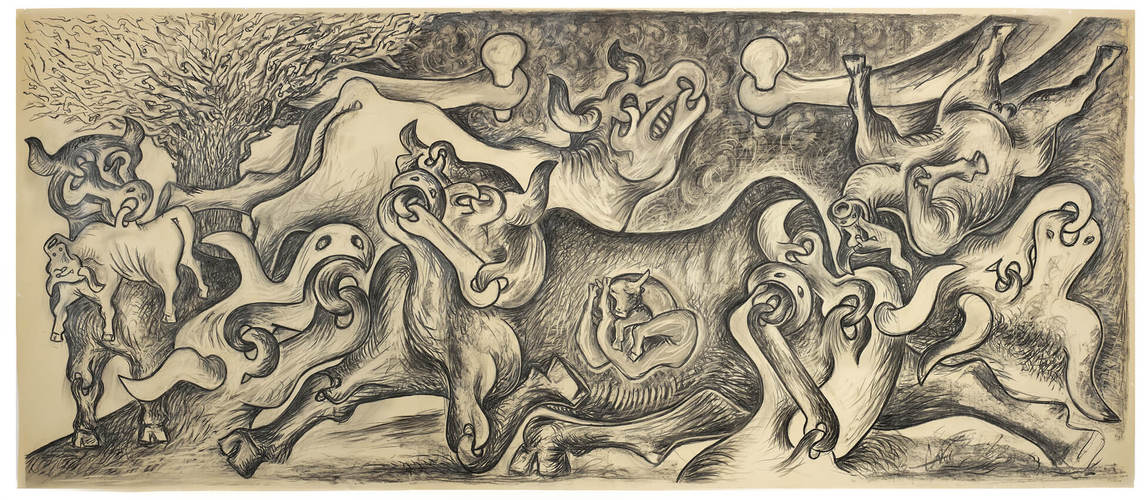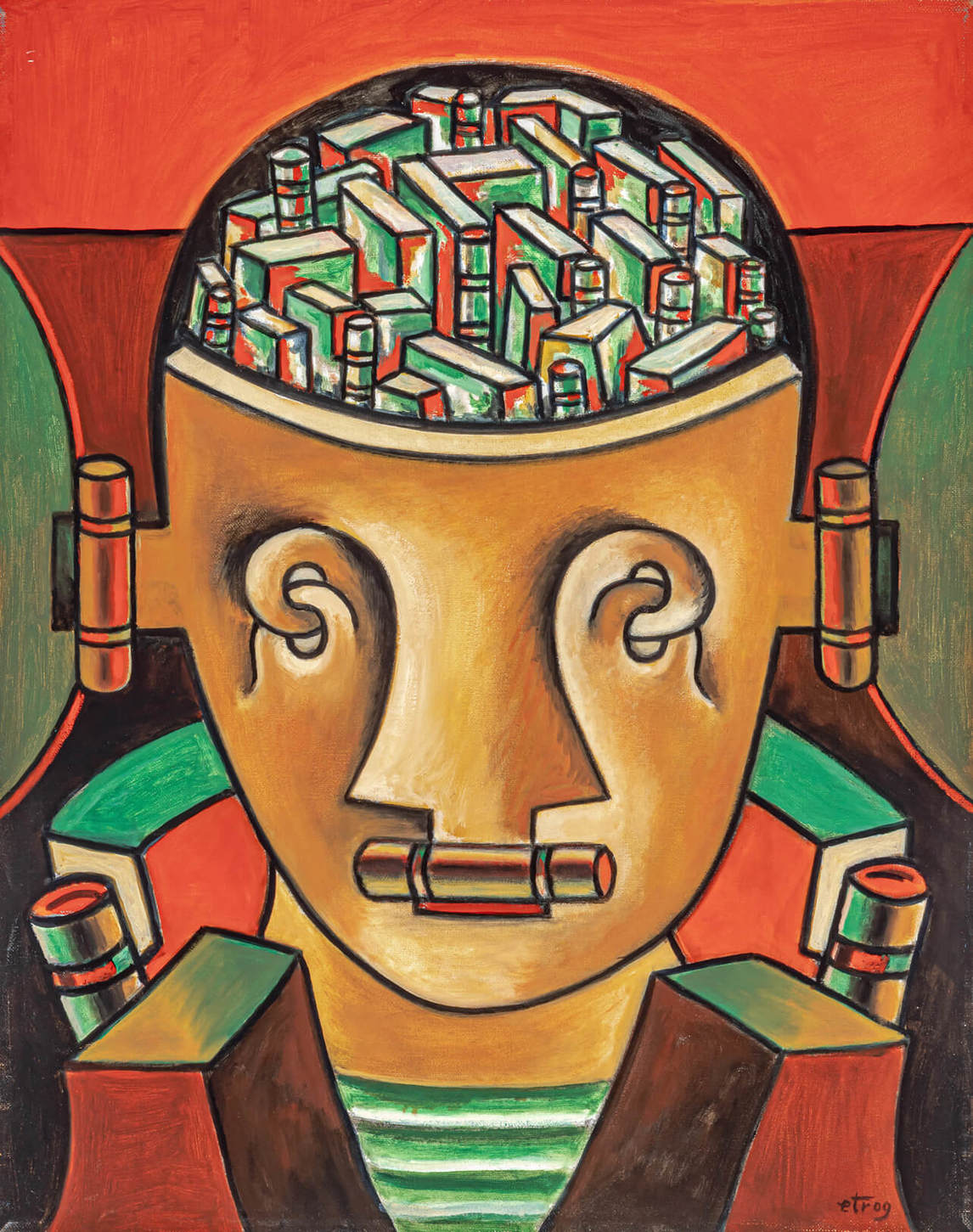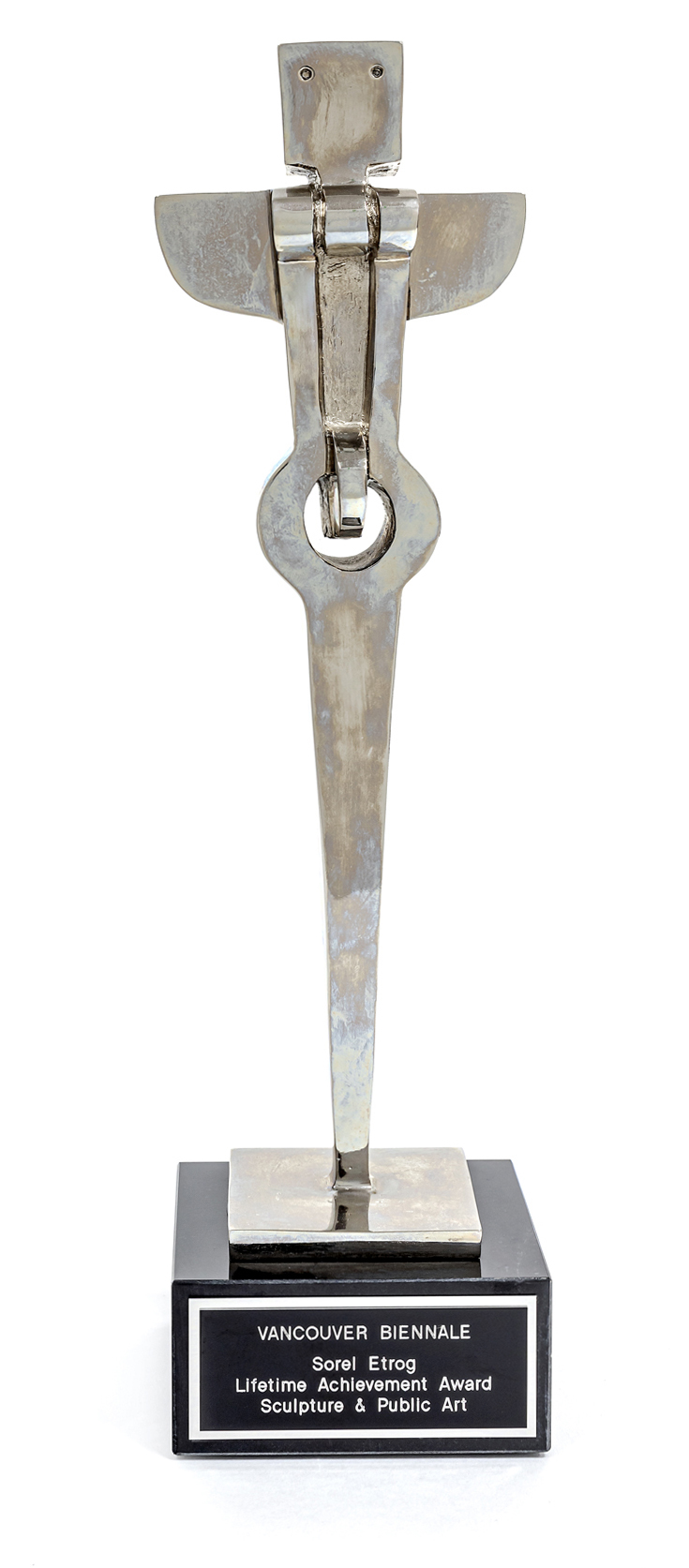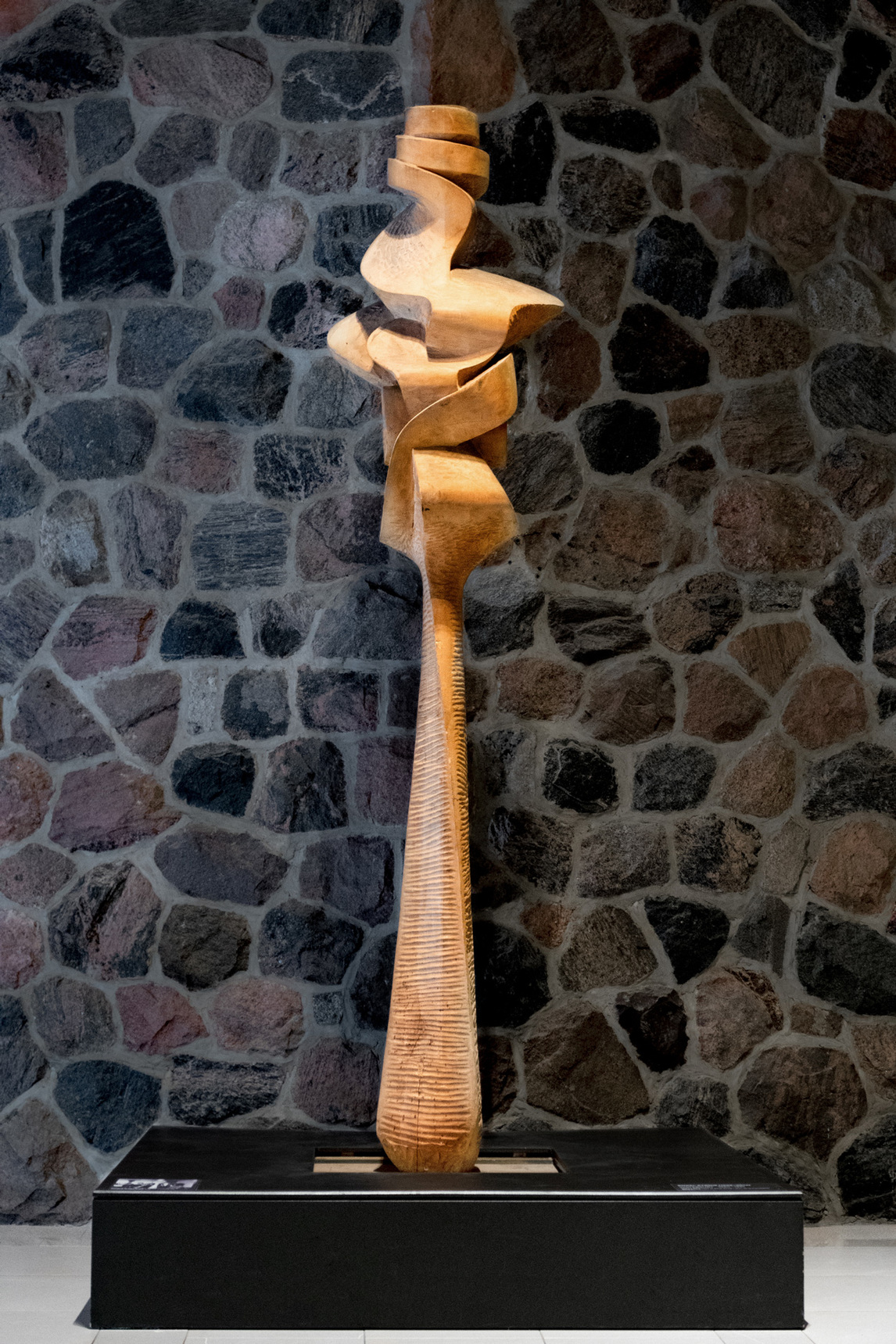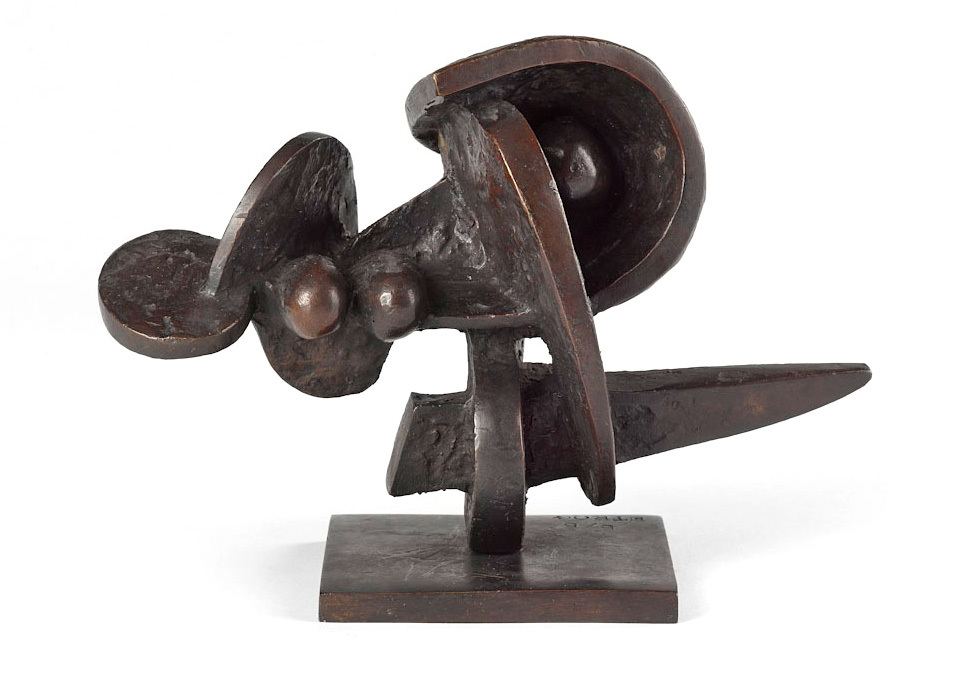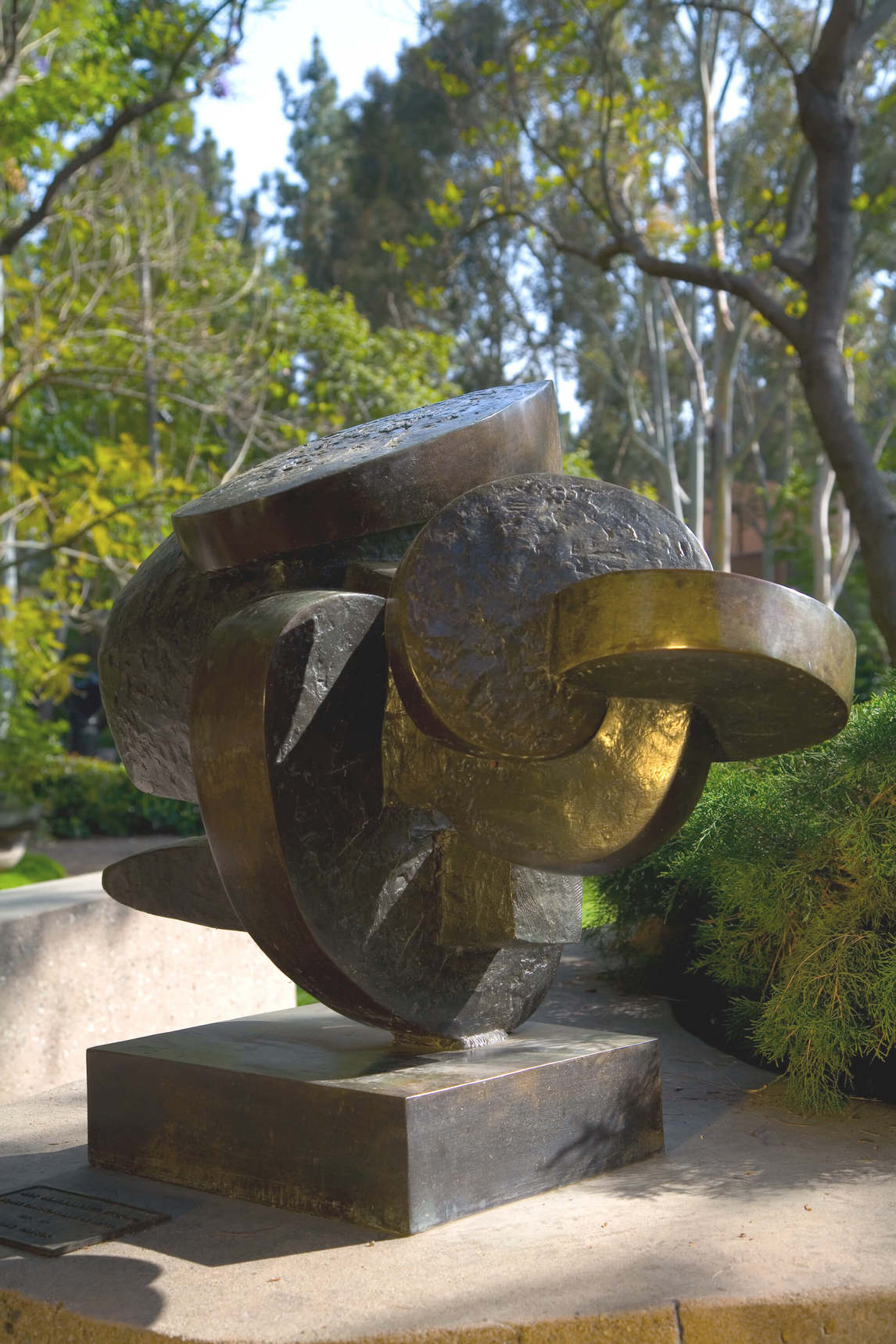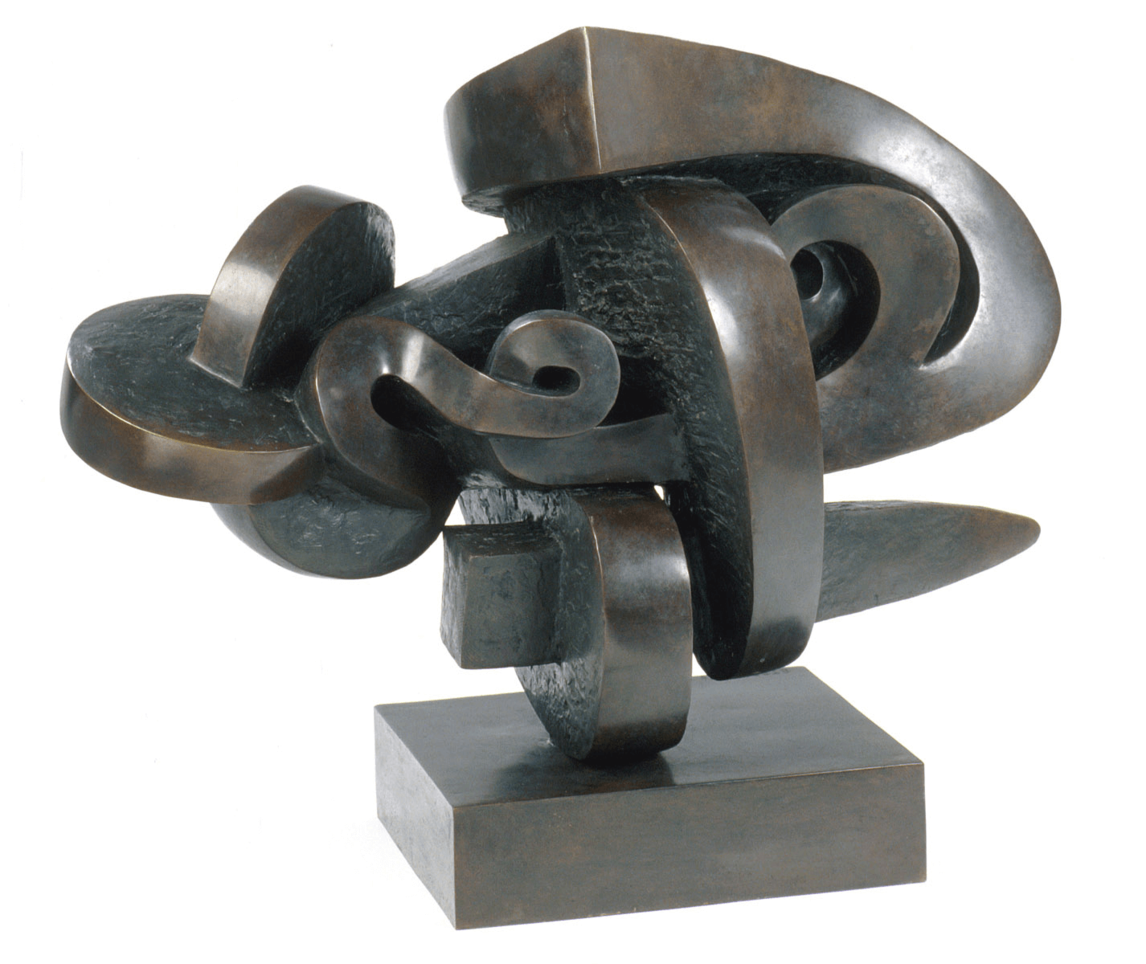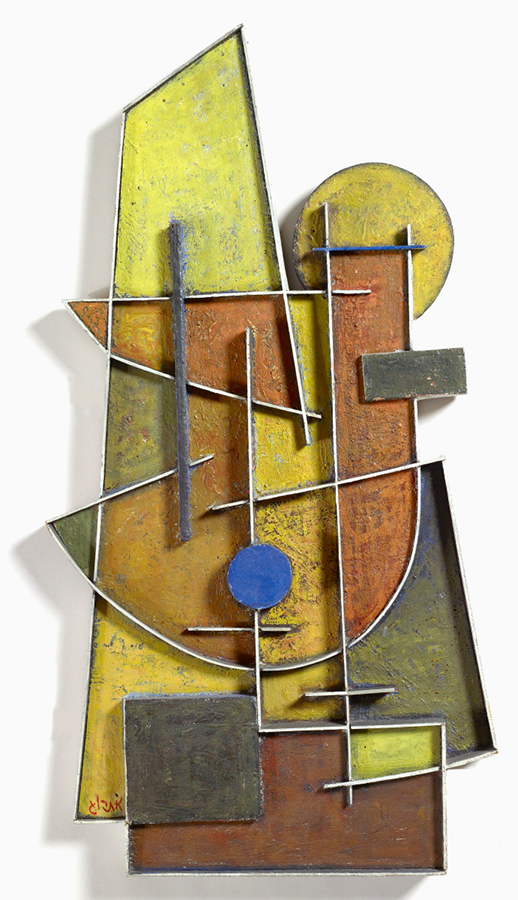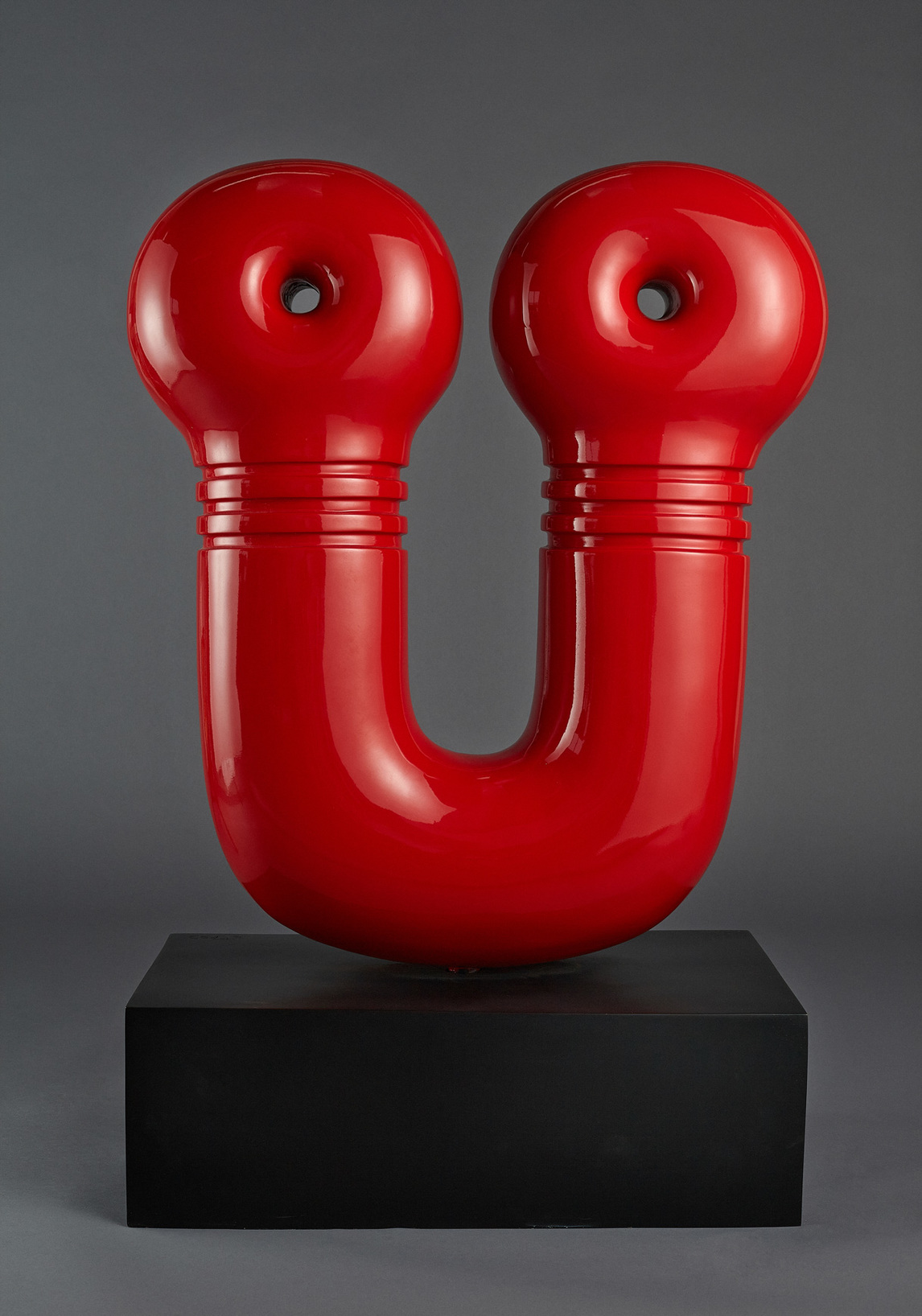 ---
Credits for Photographs and Works by Other Artists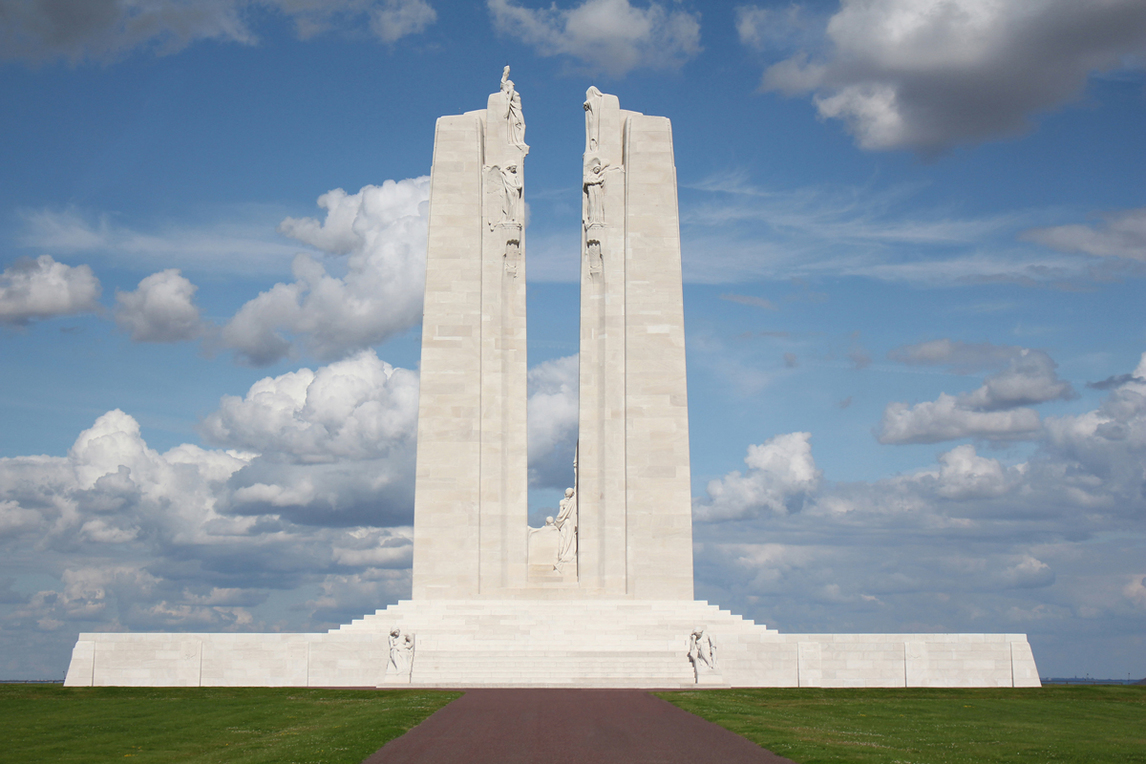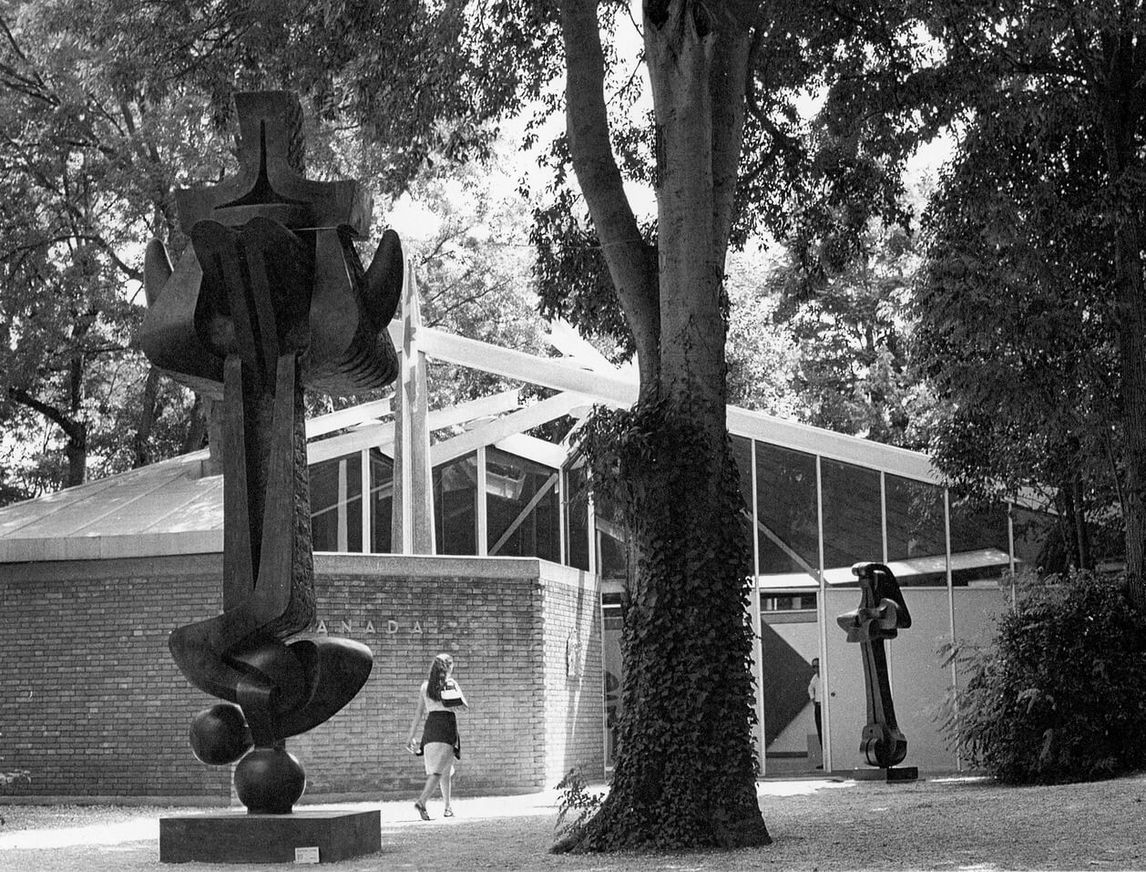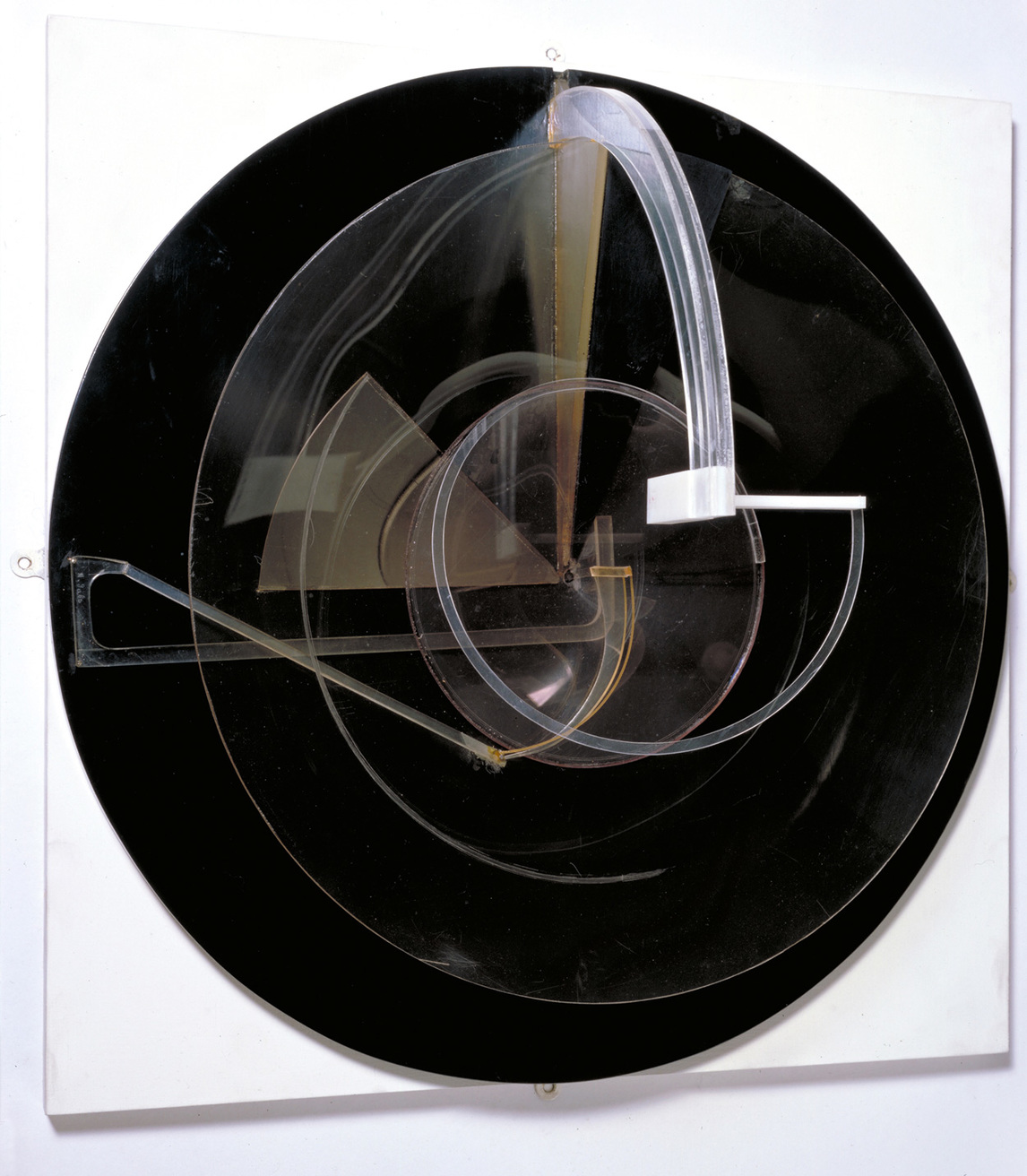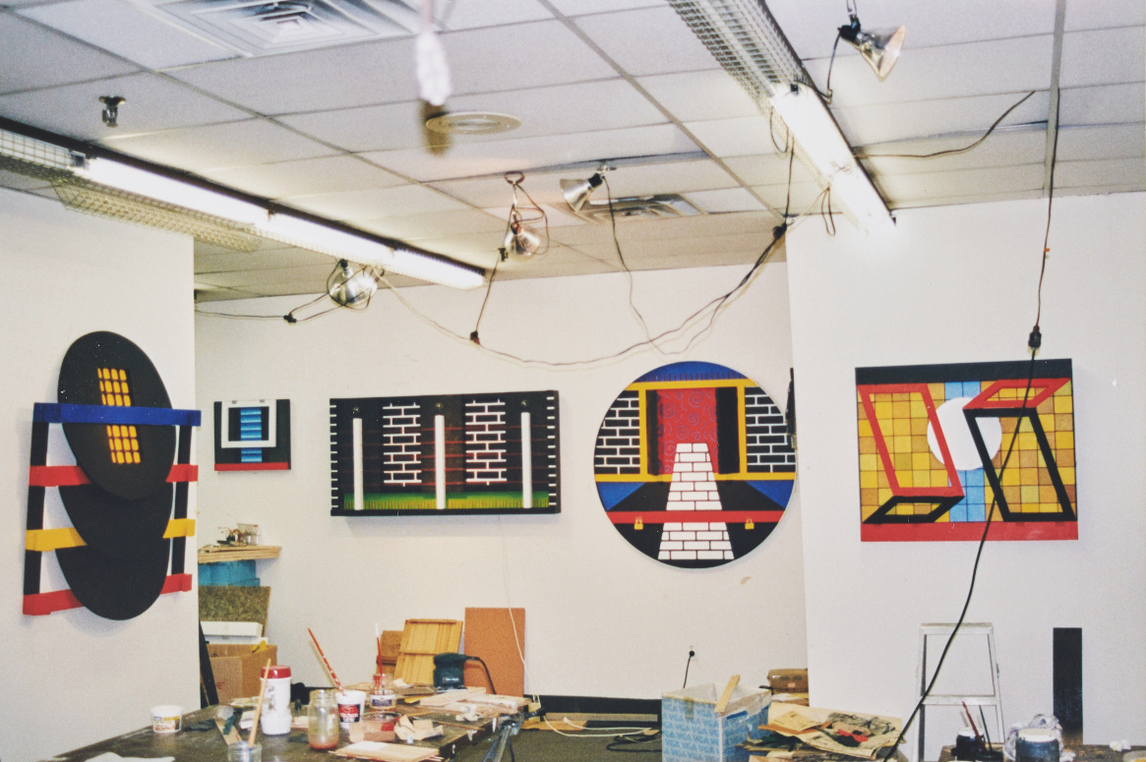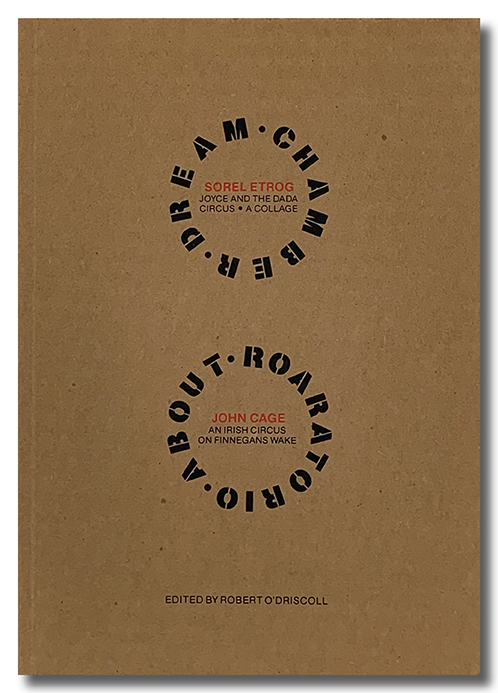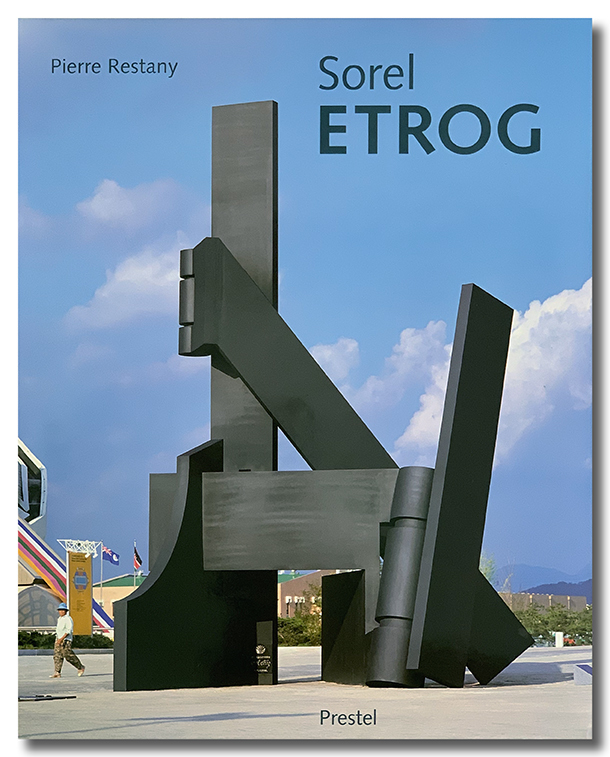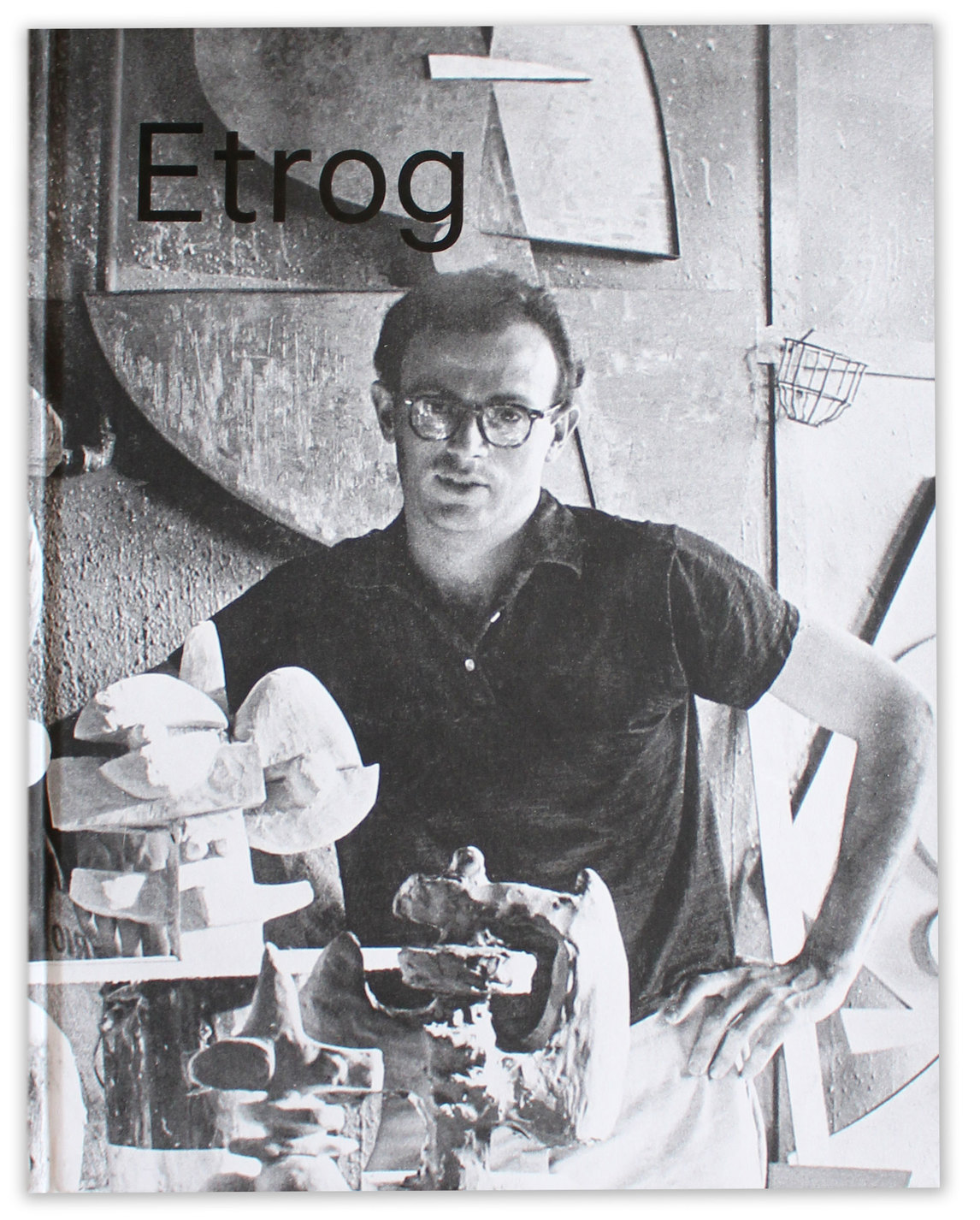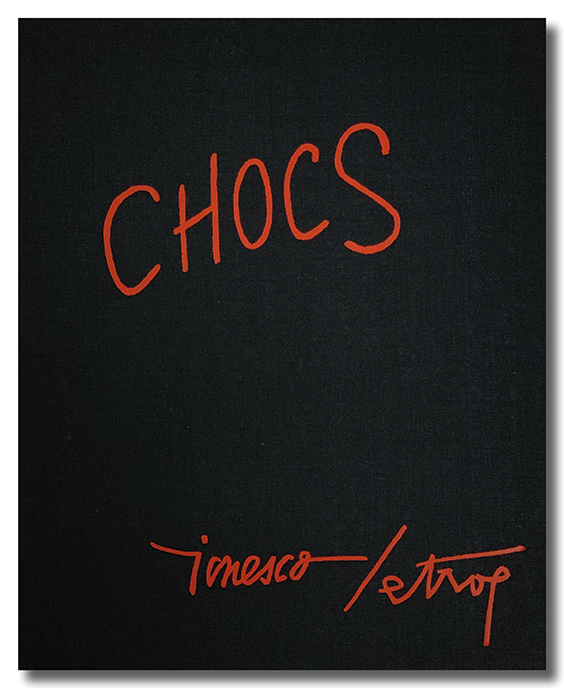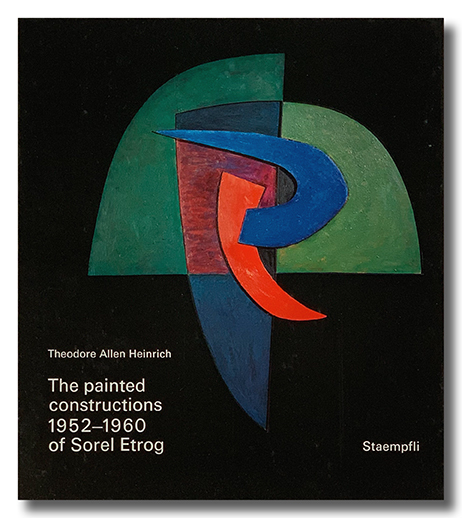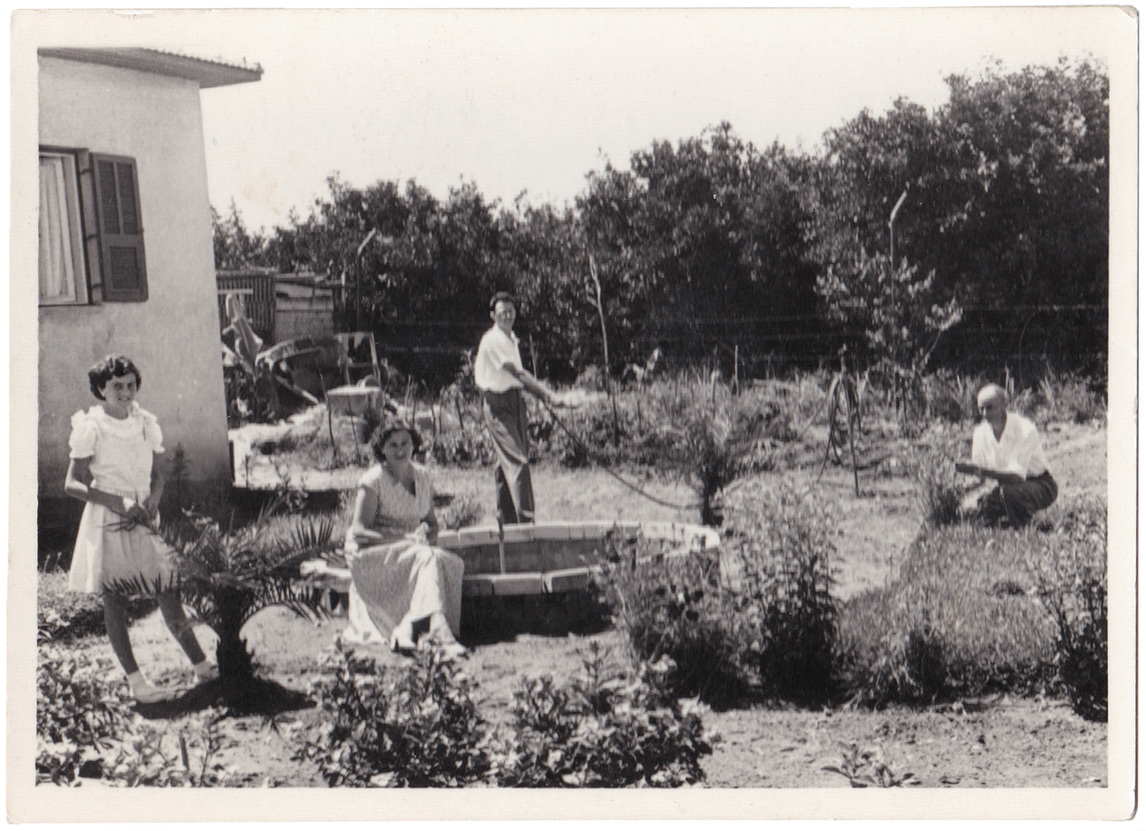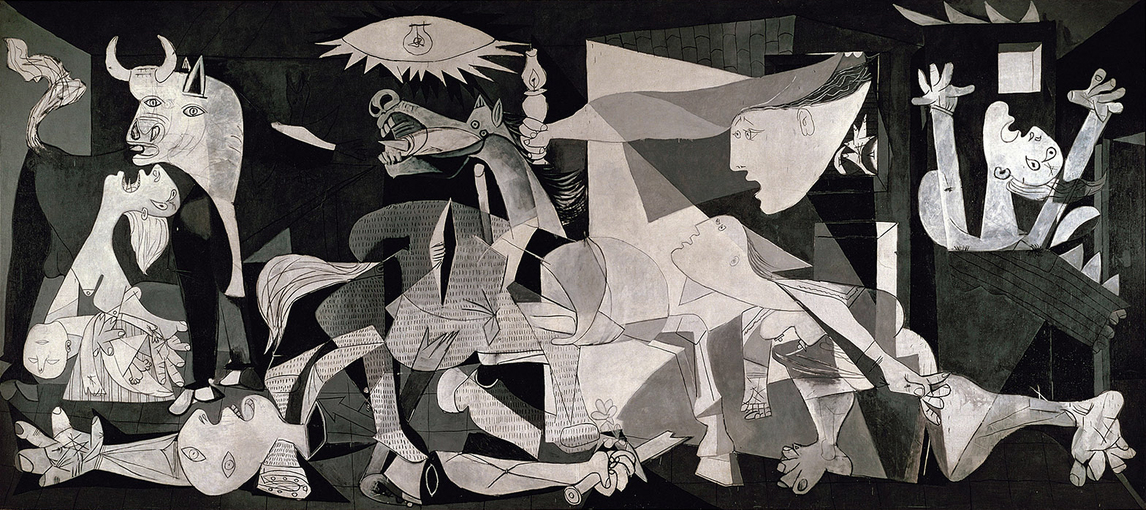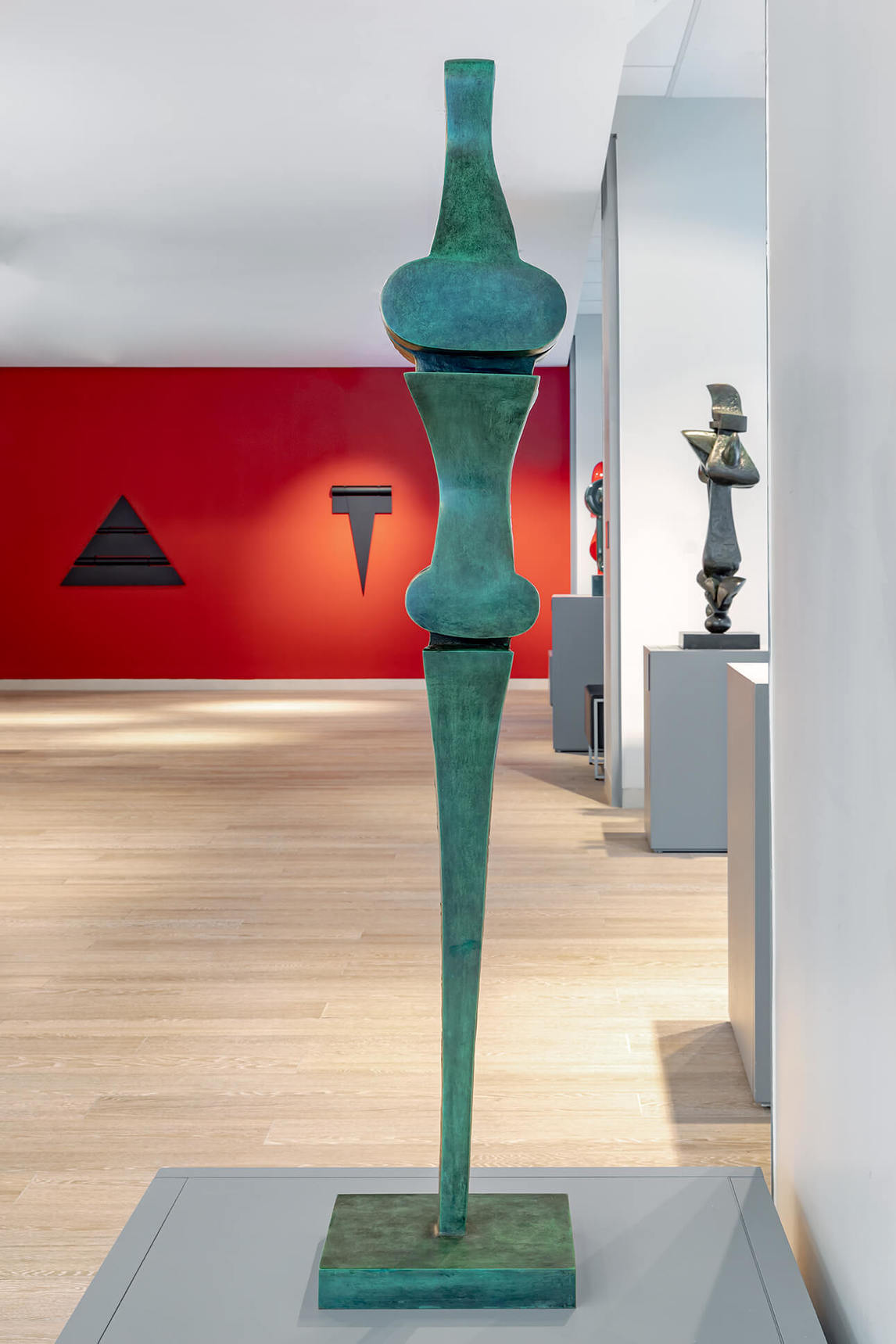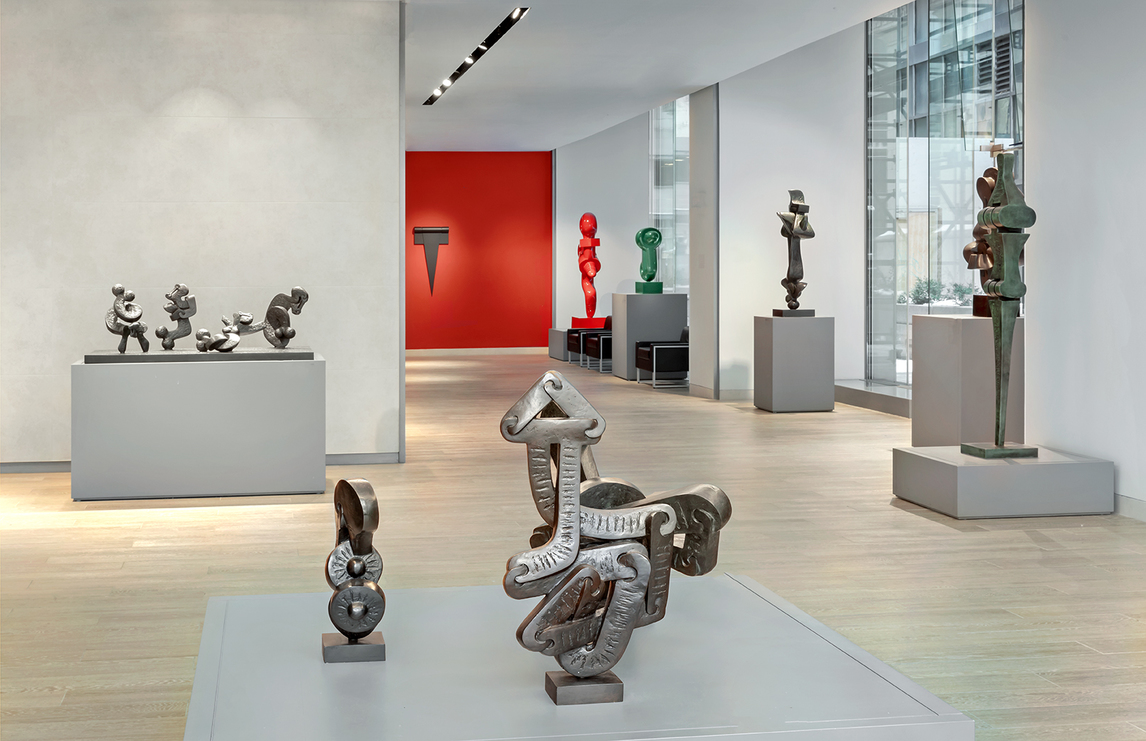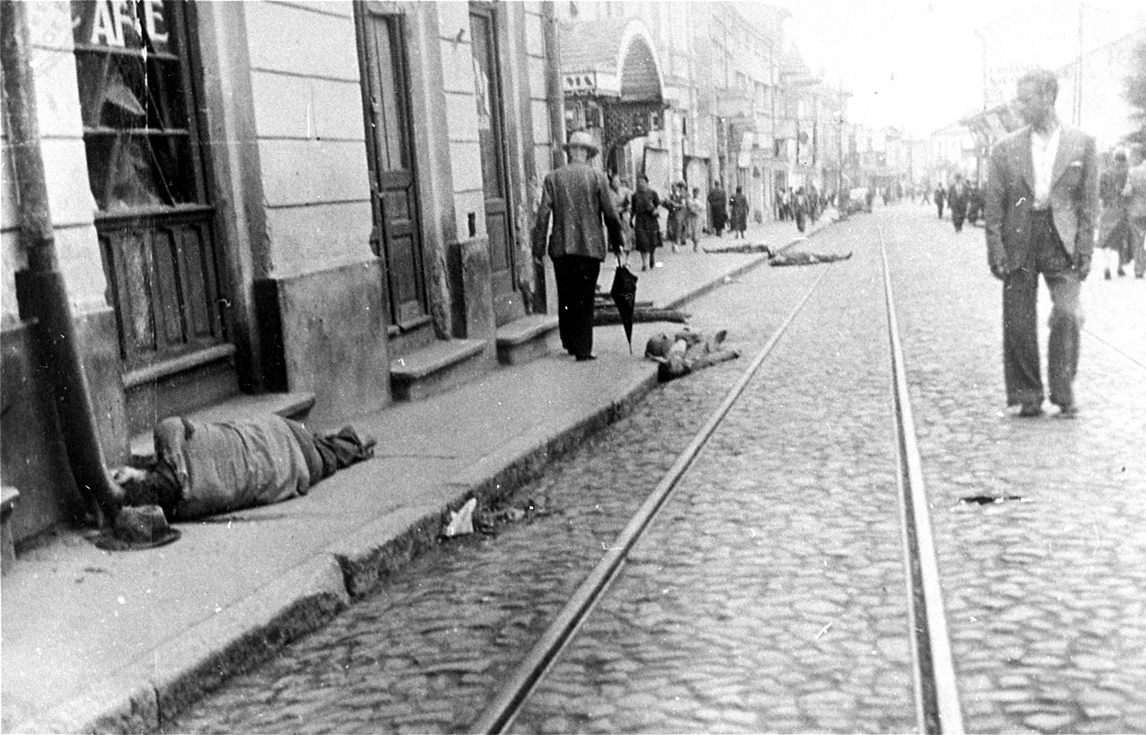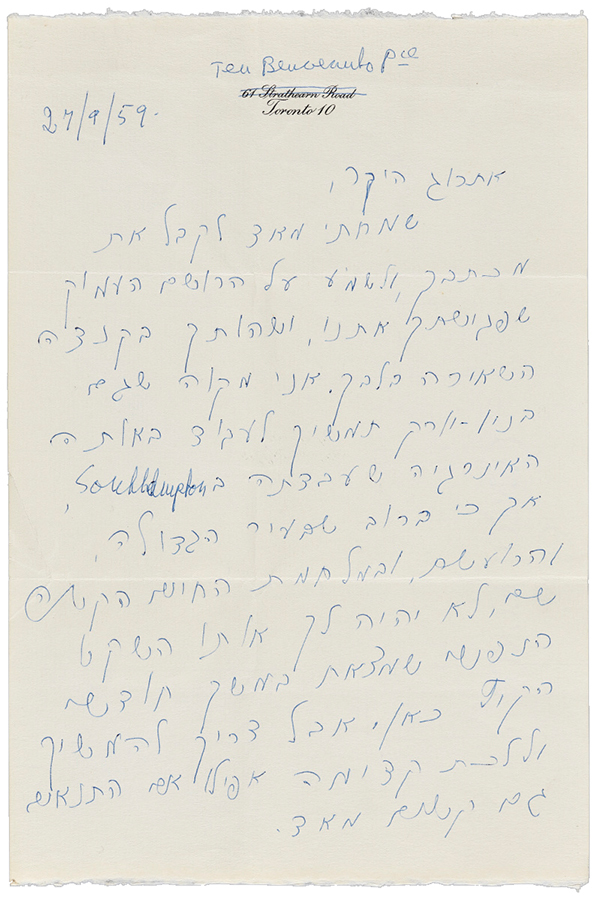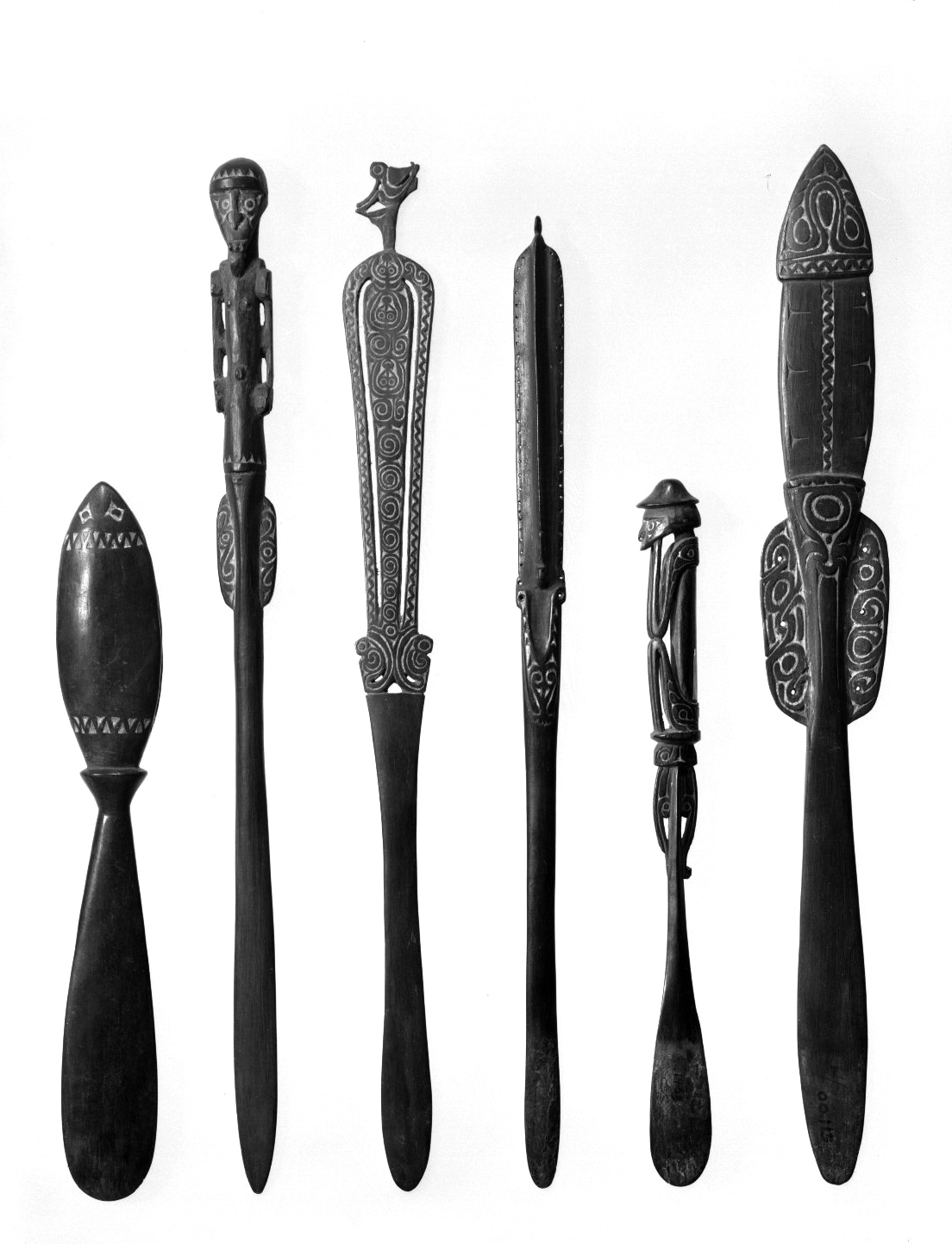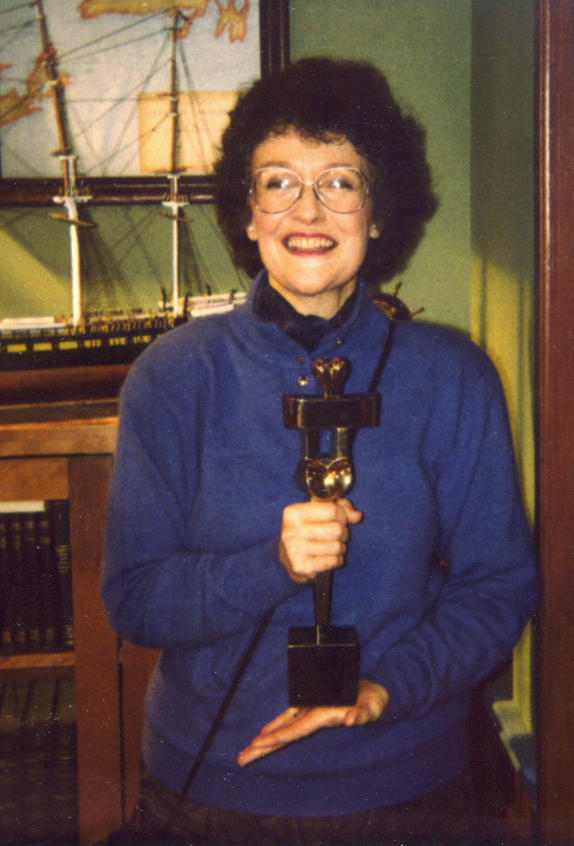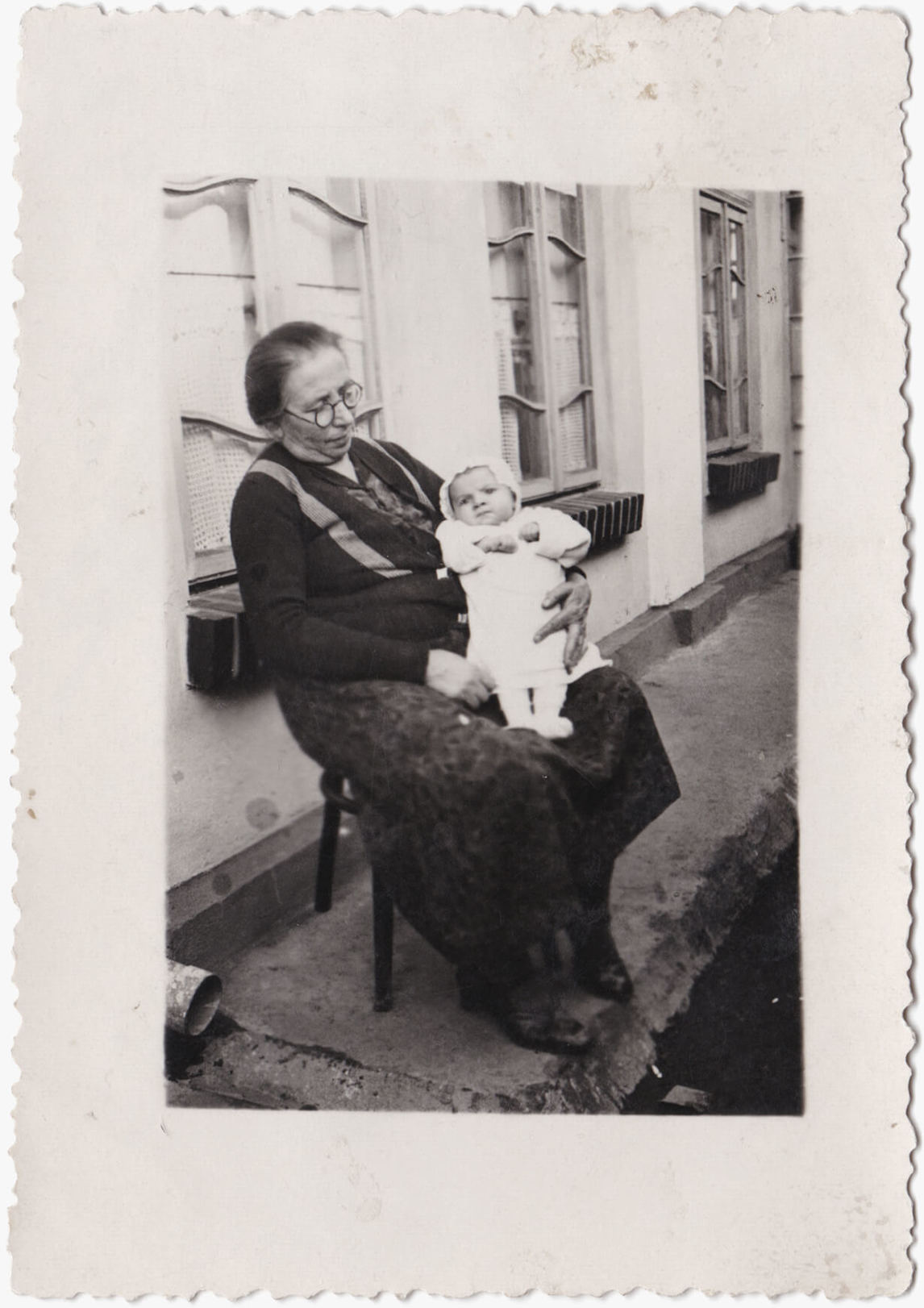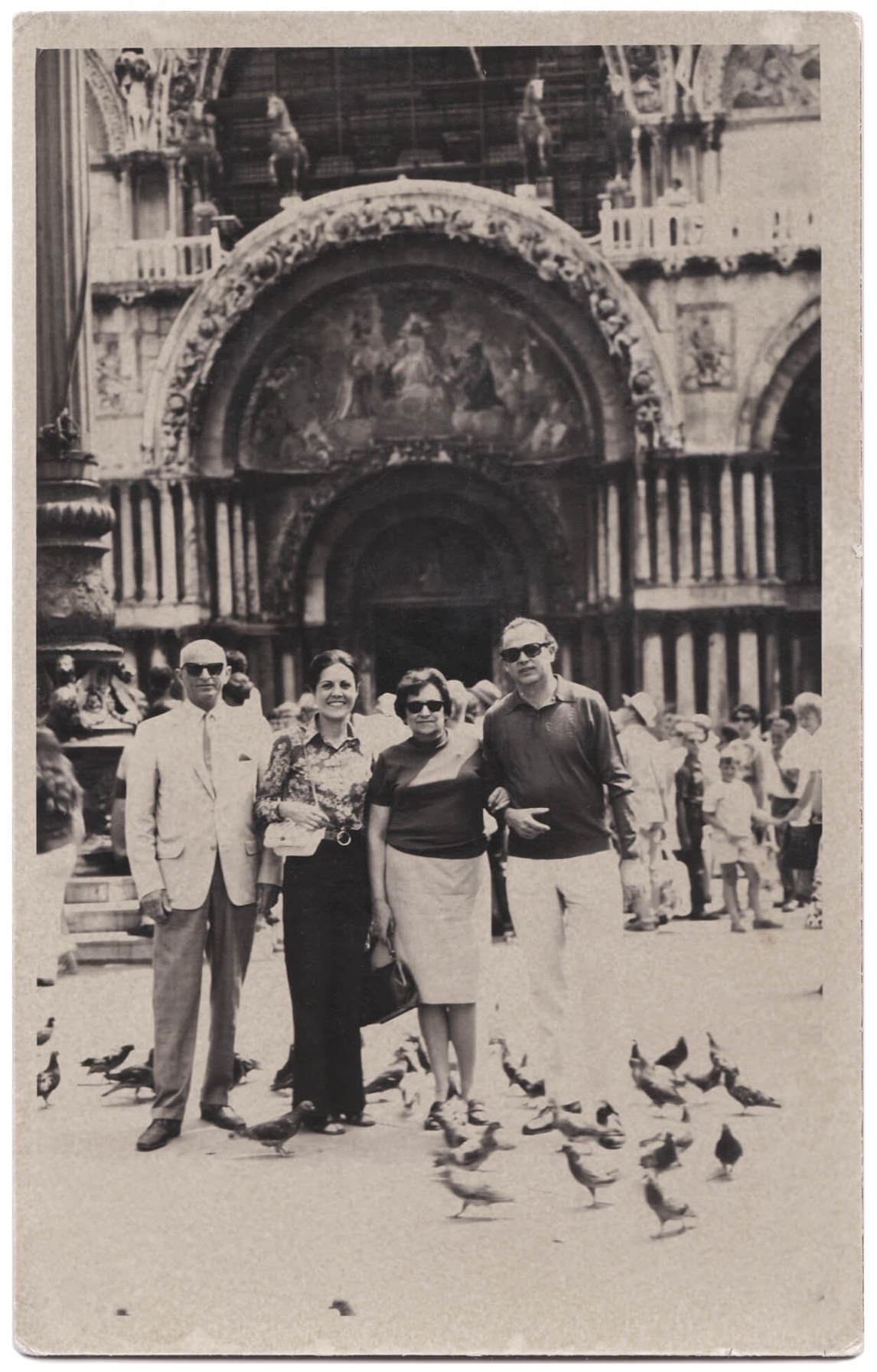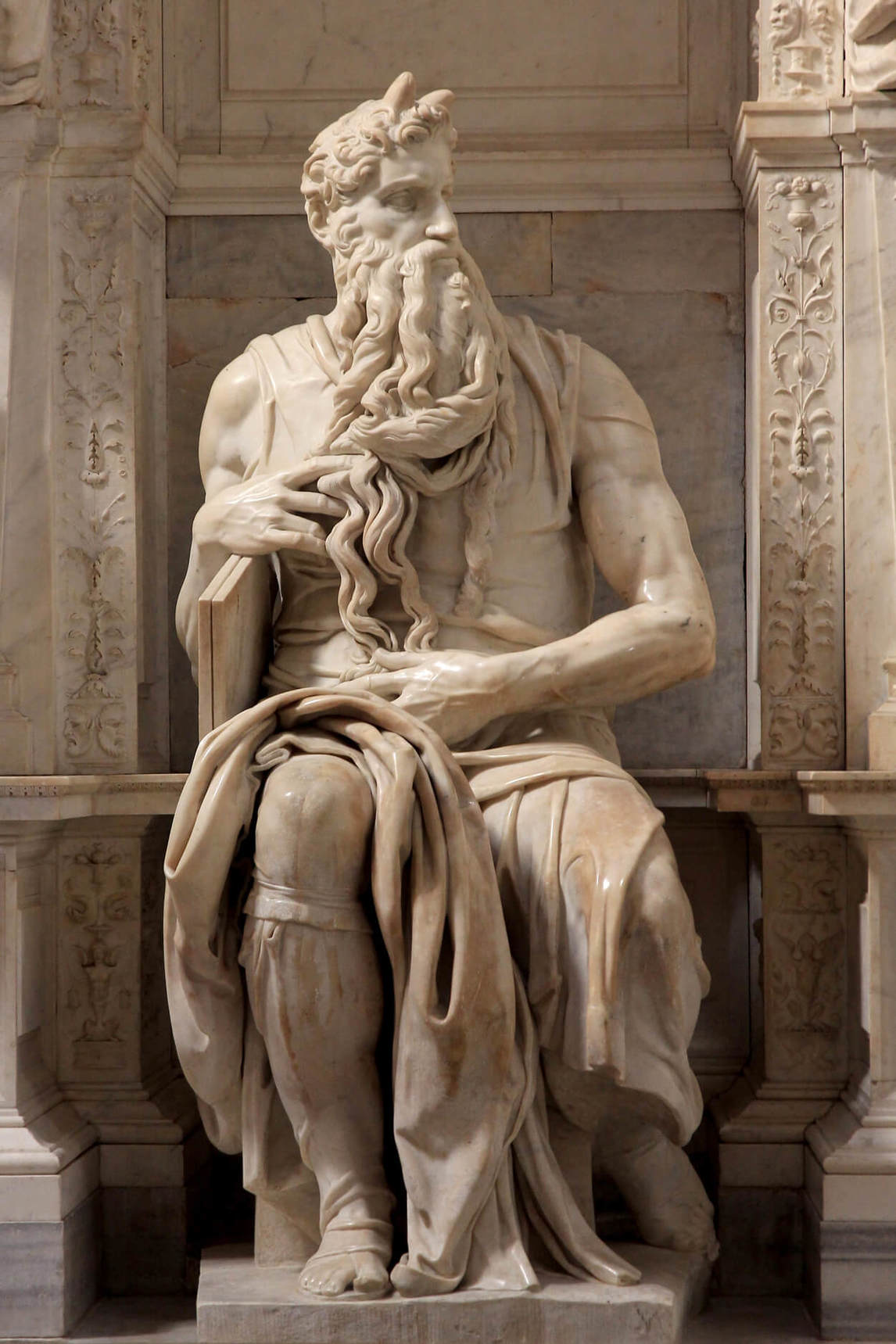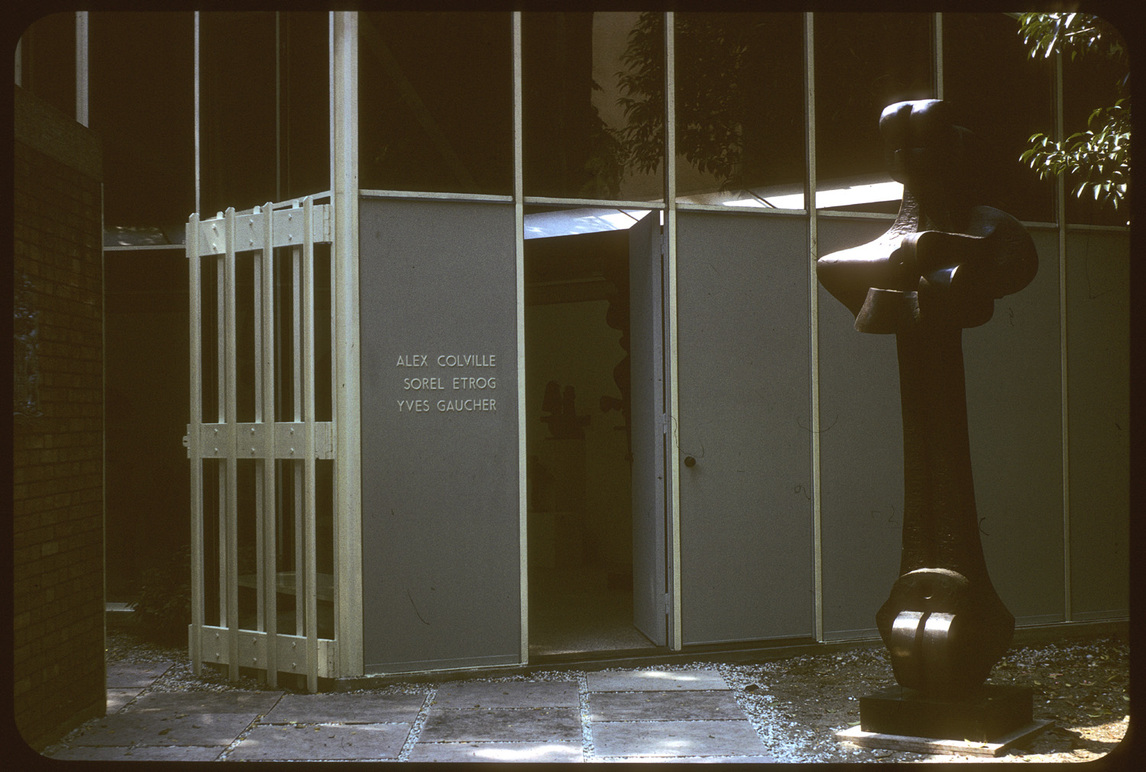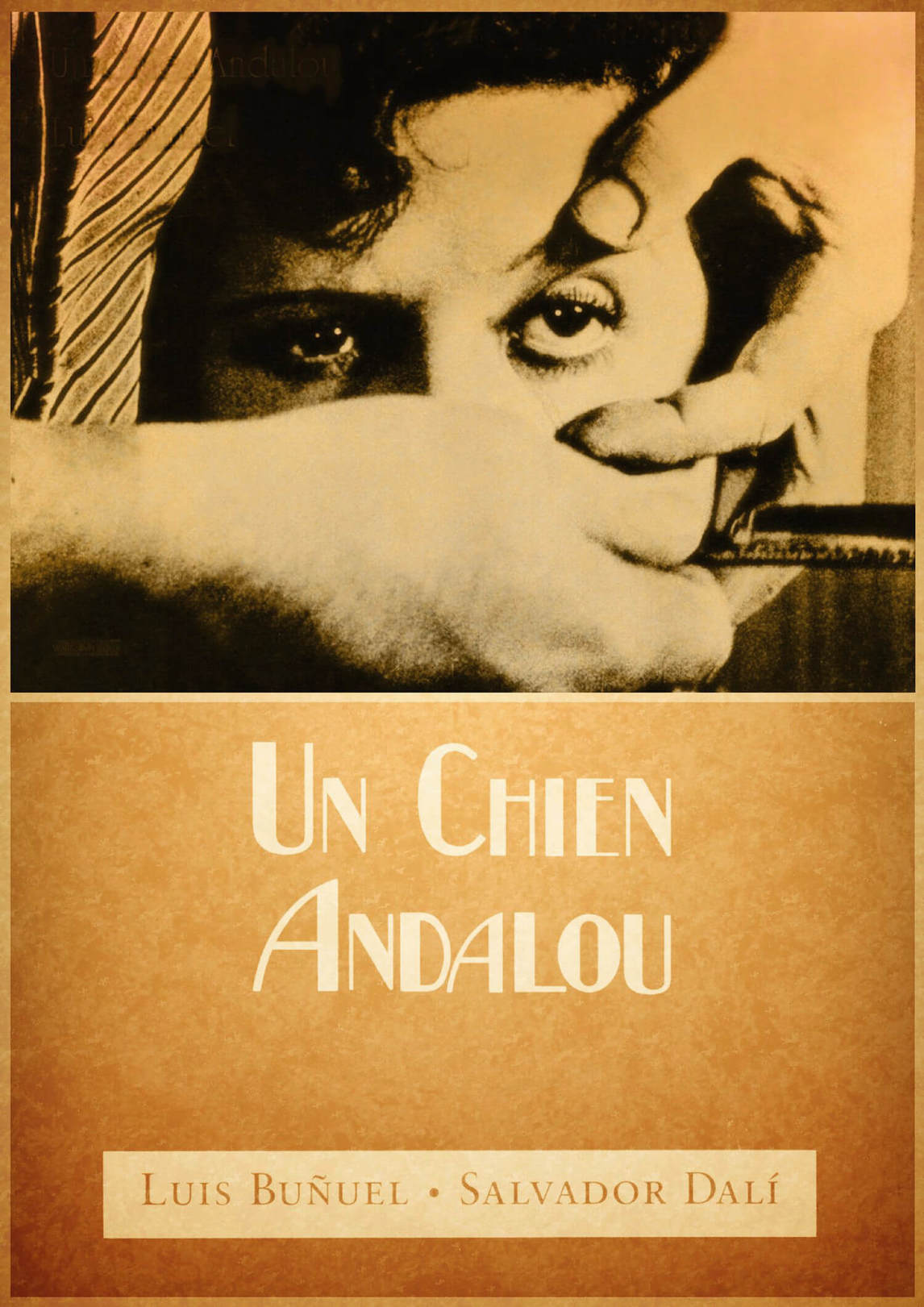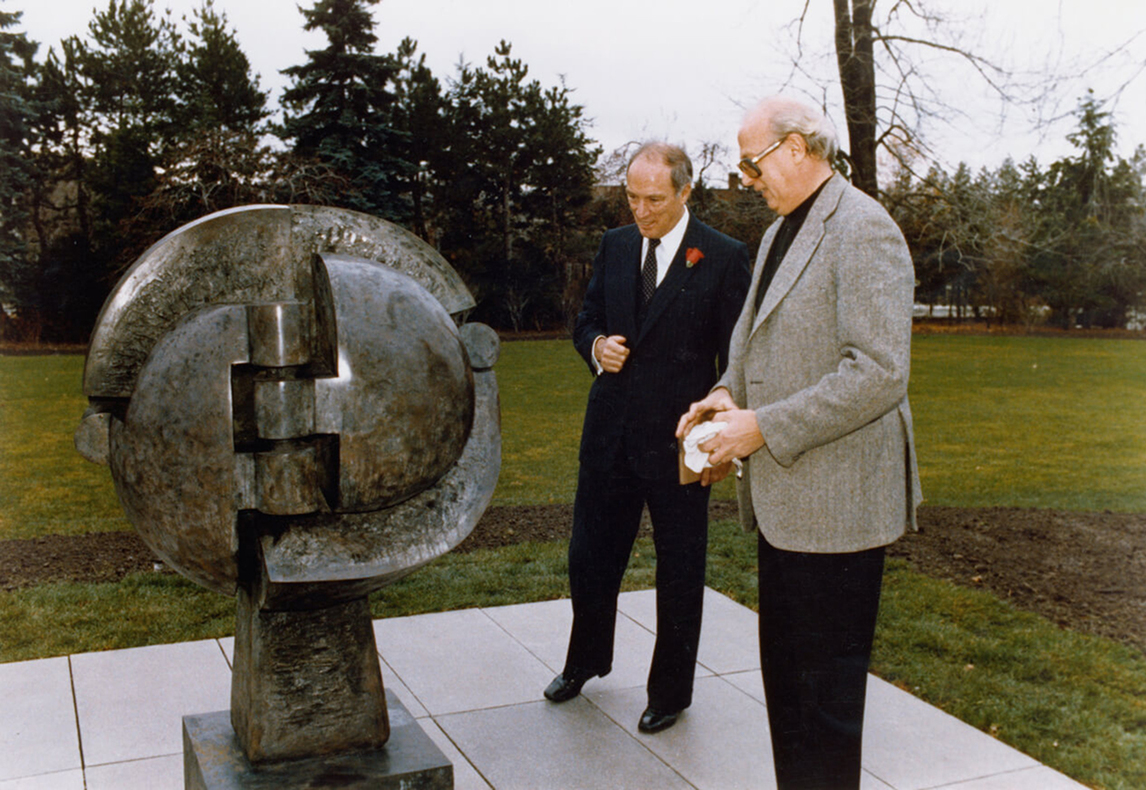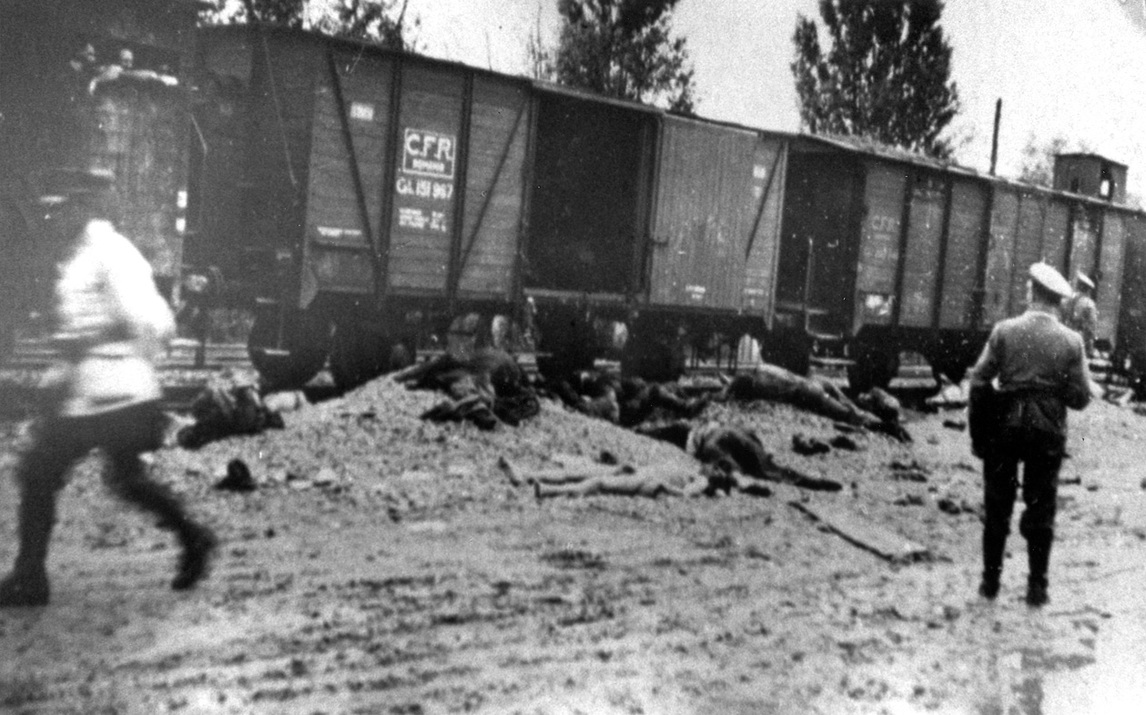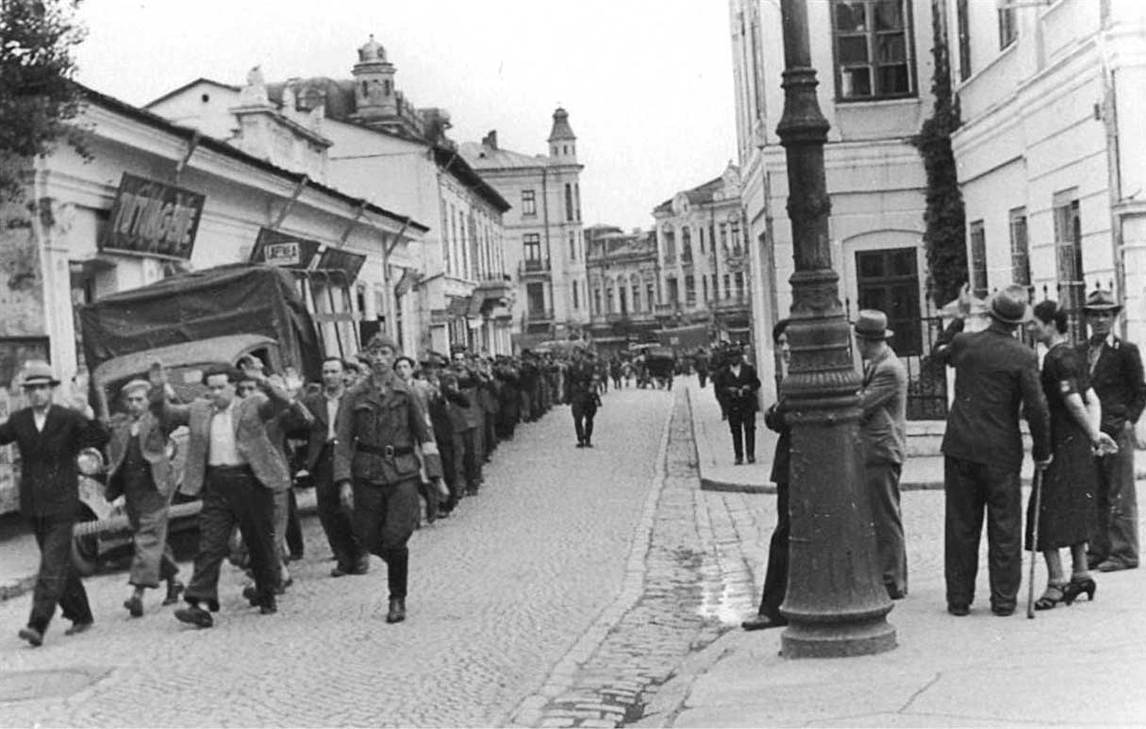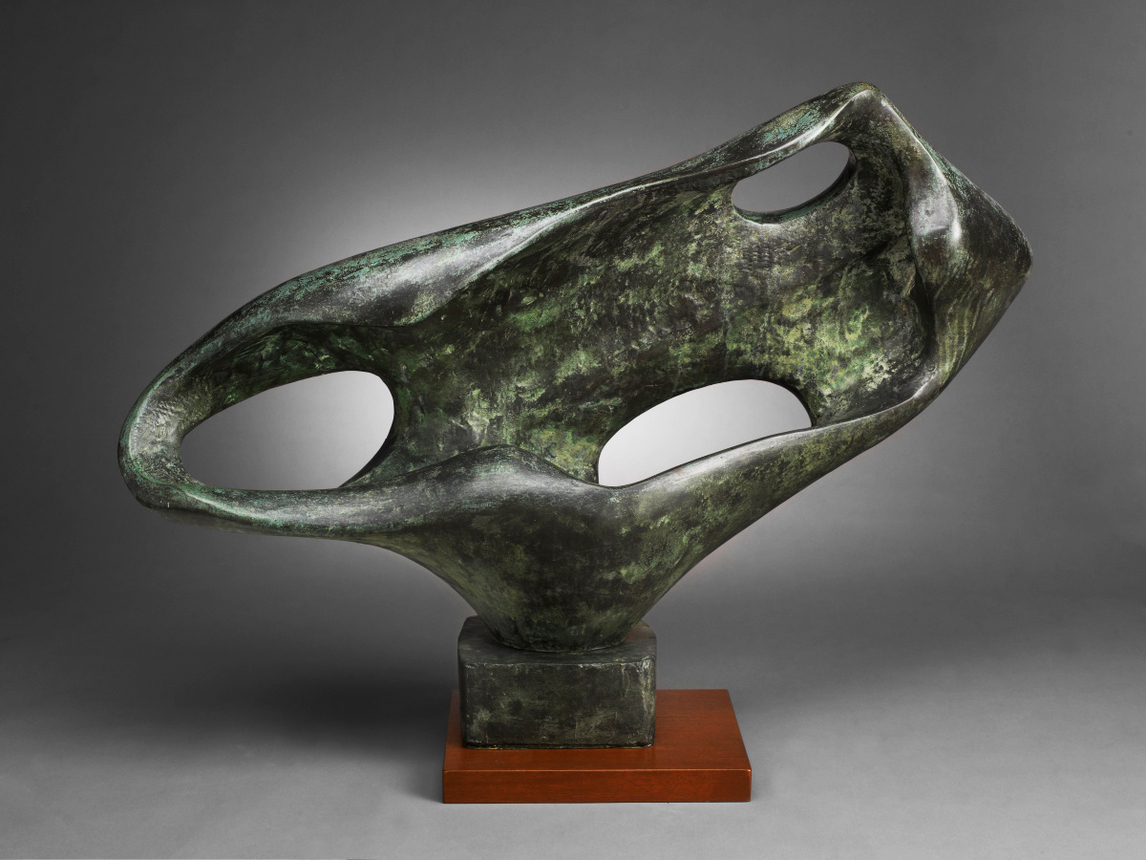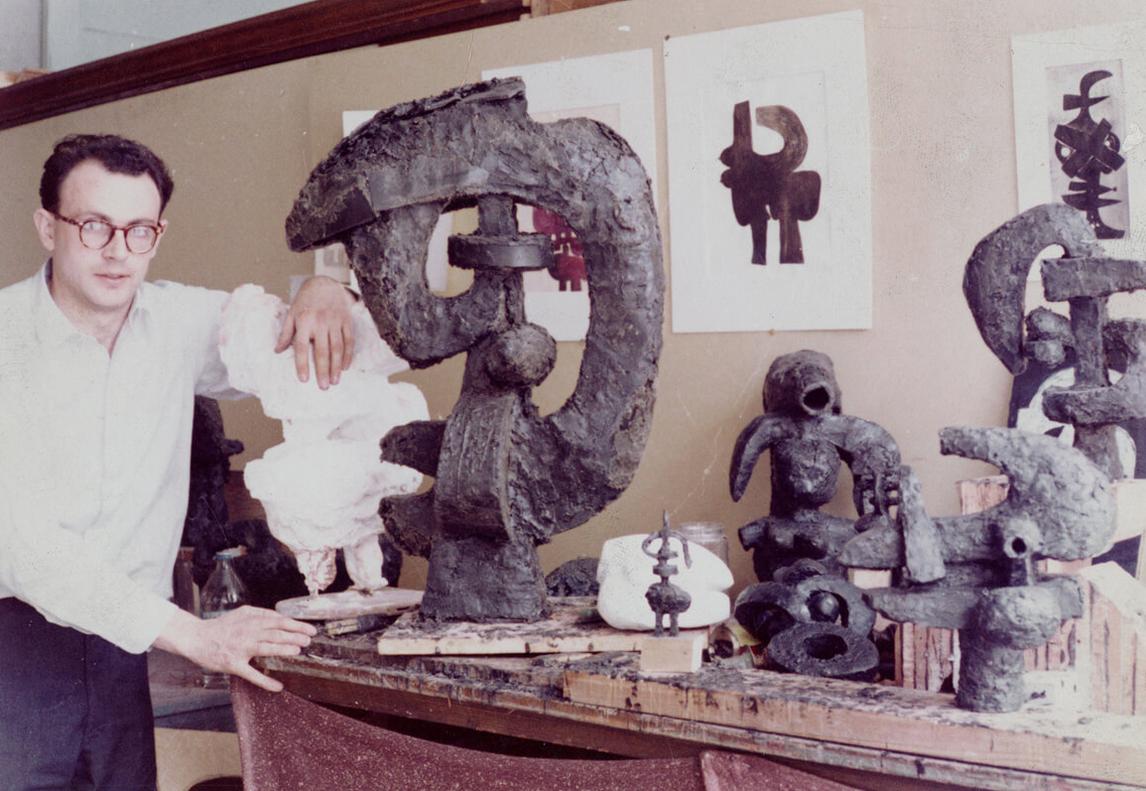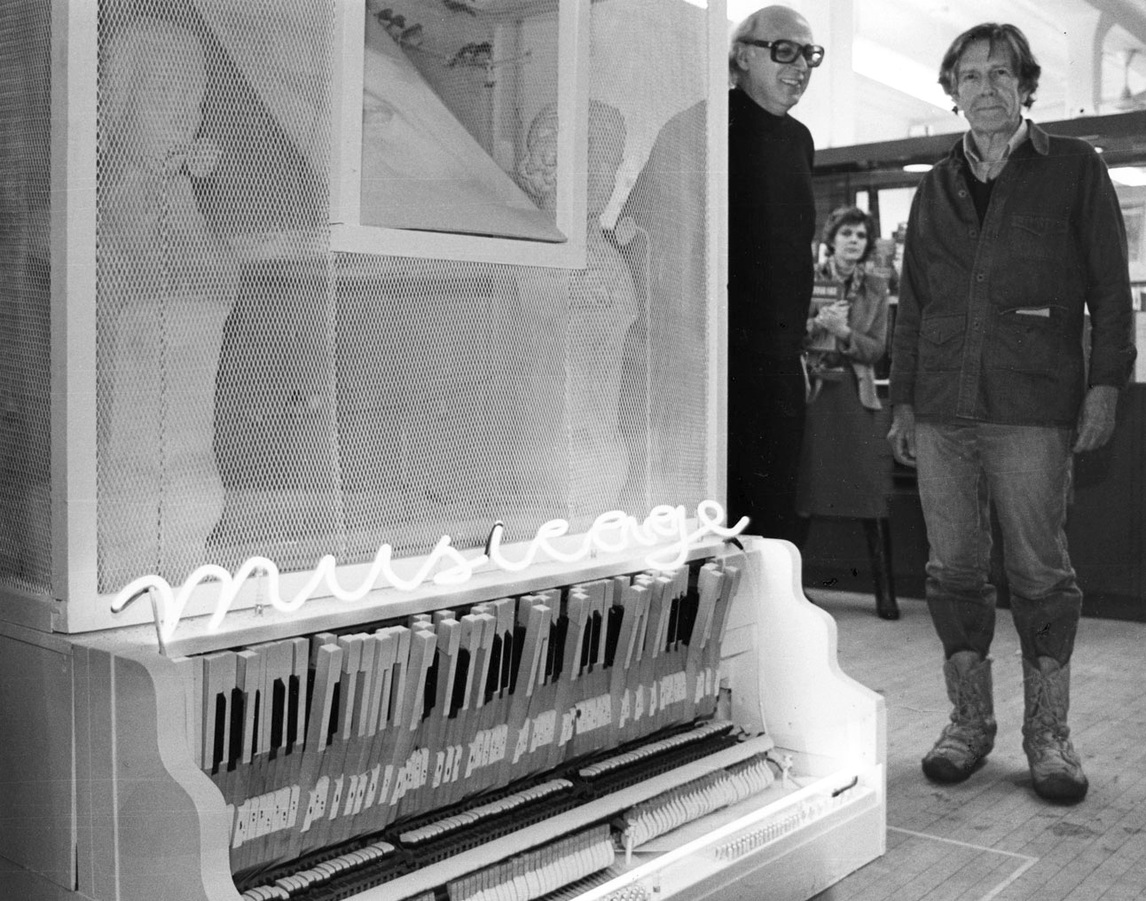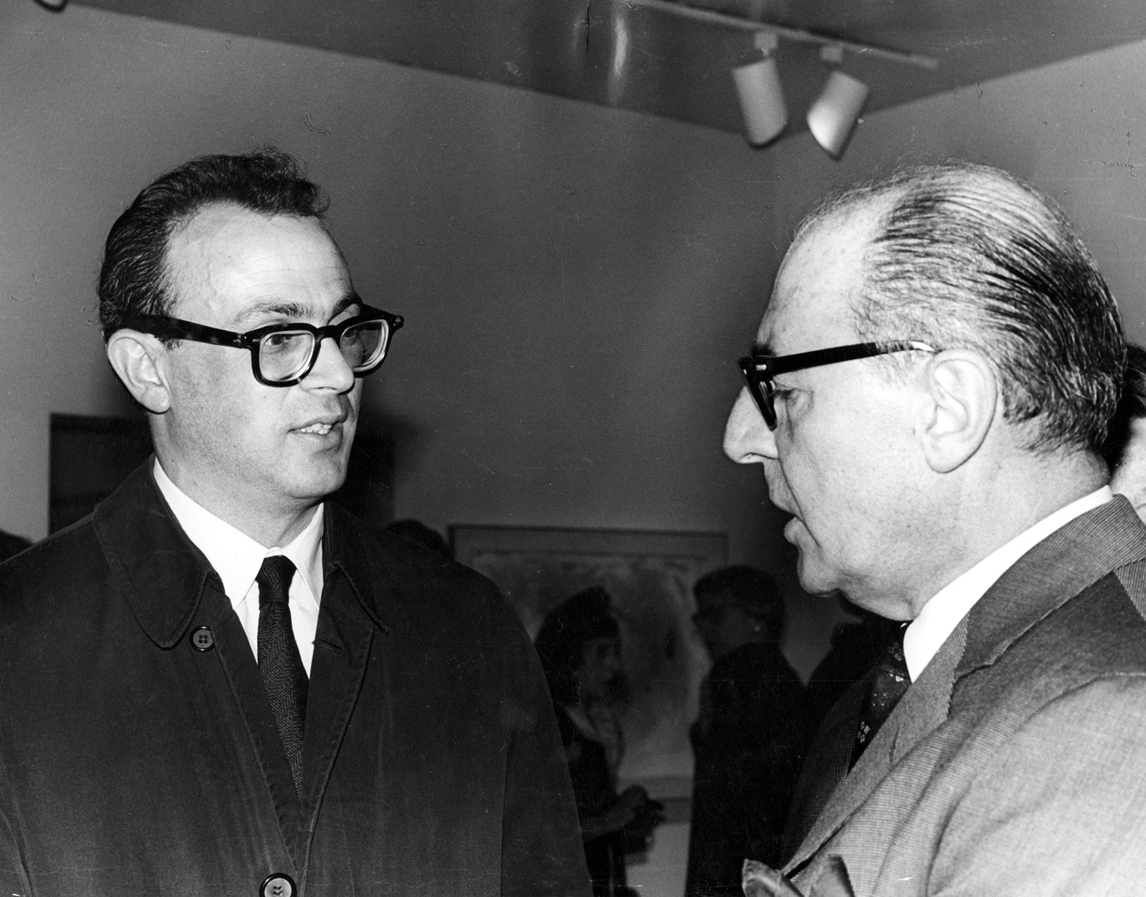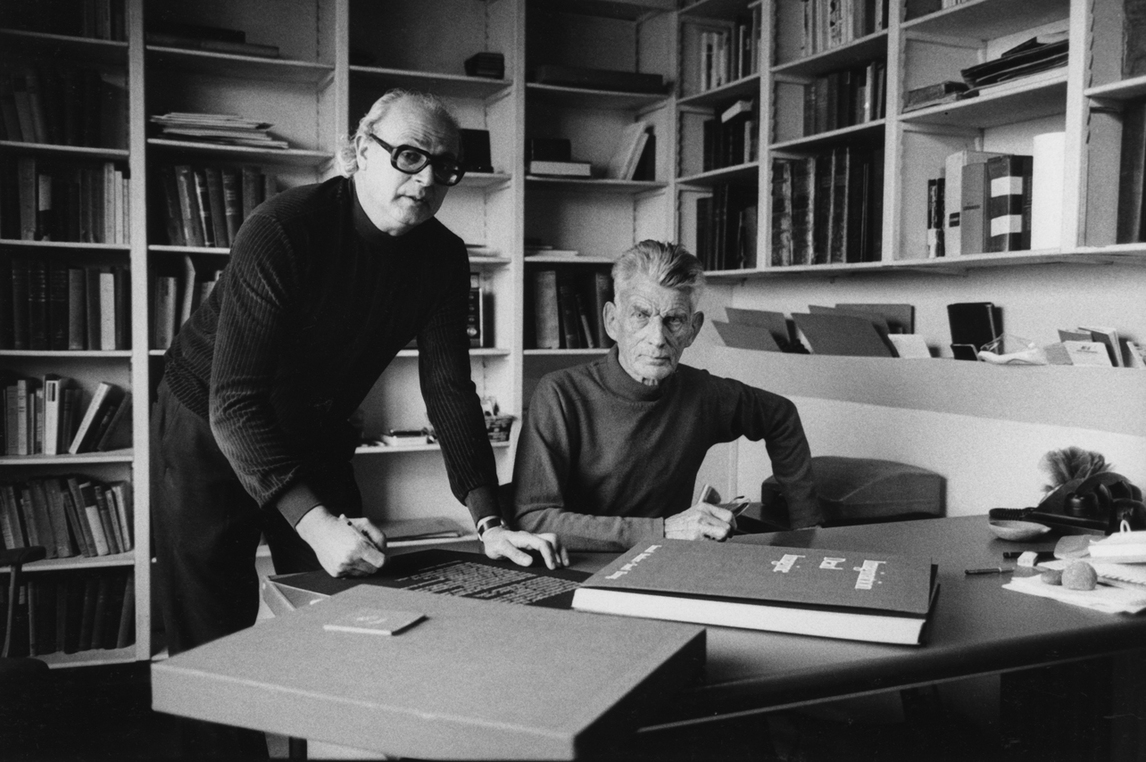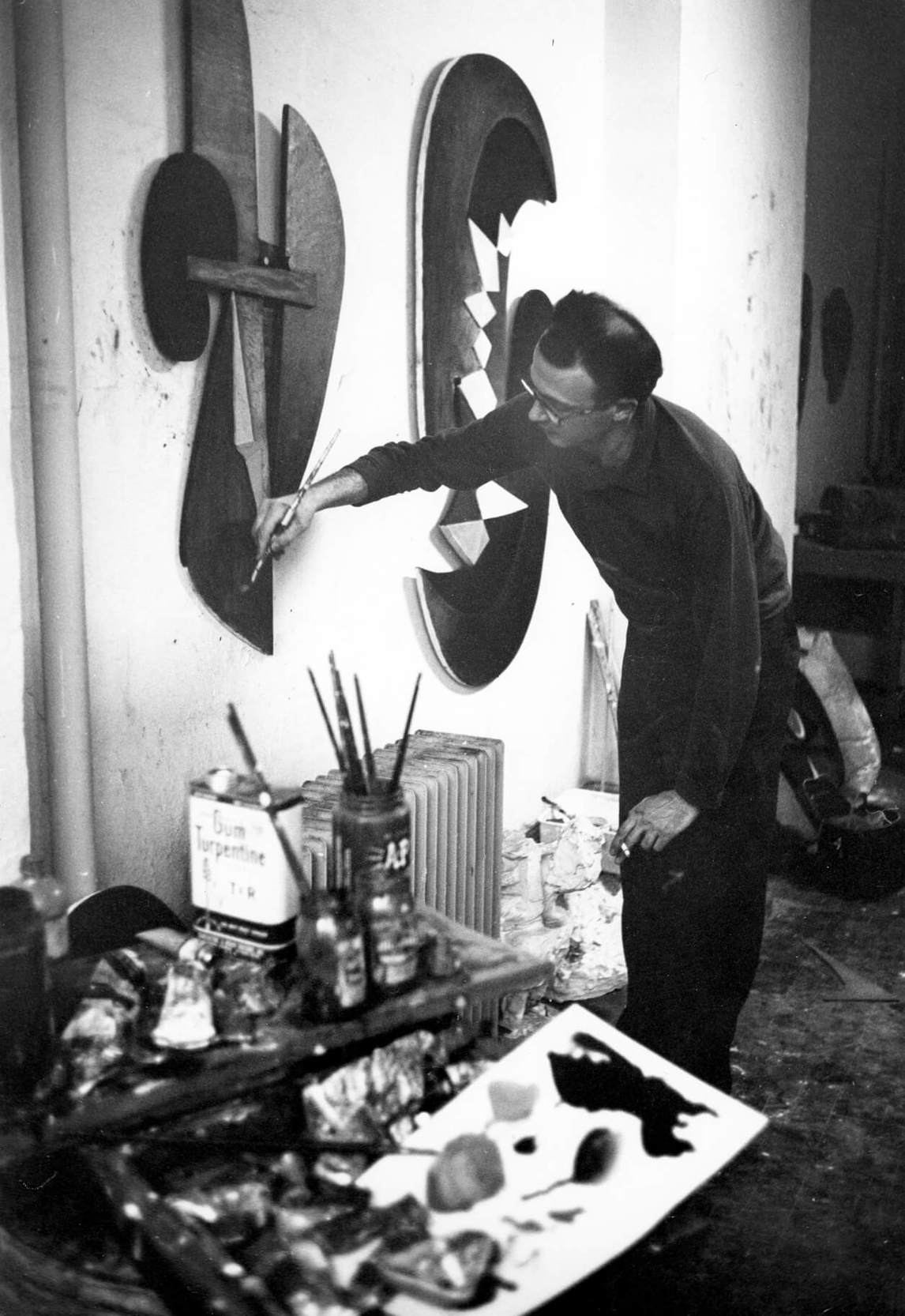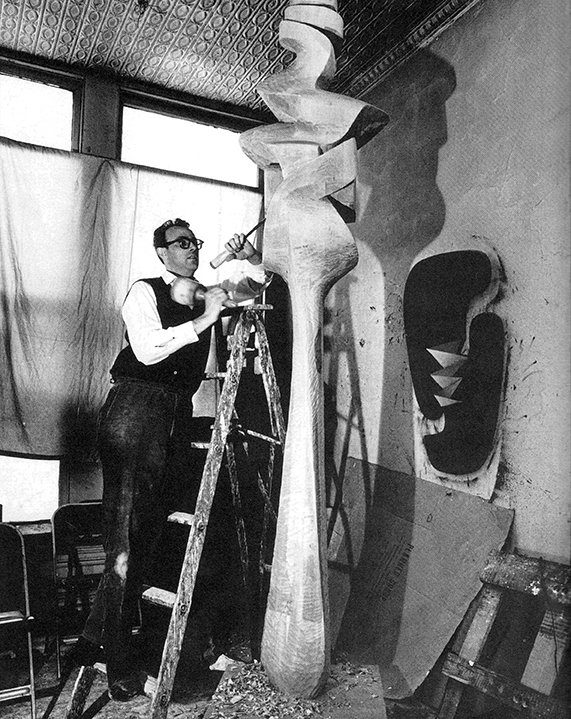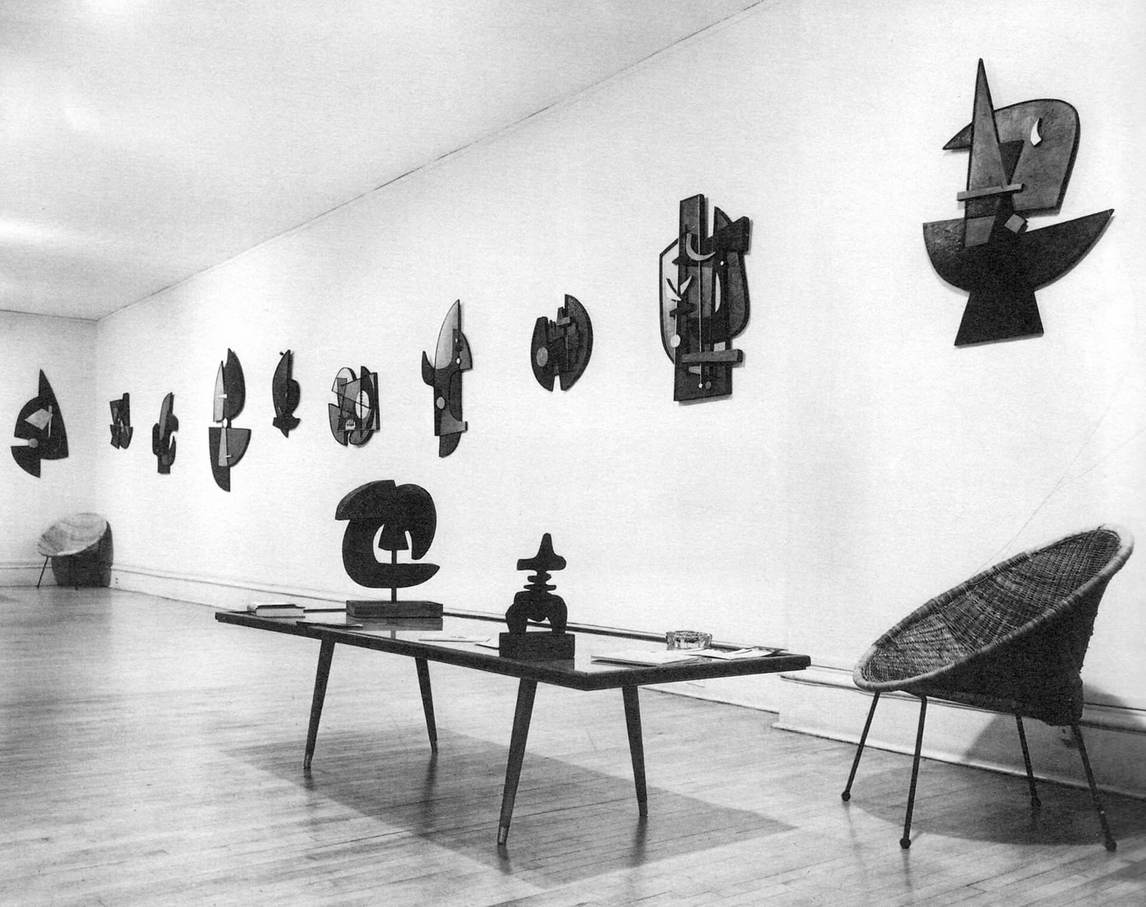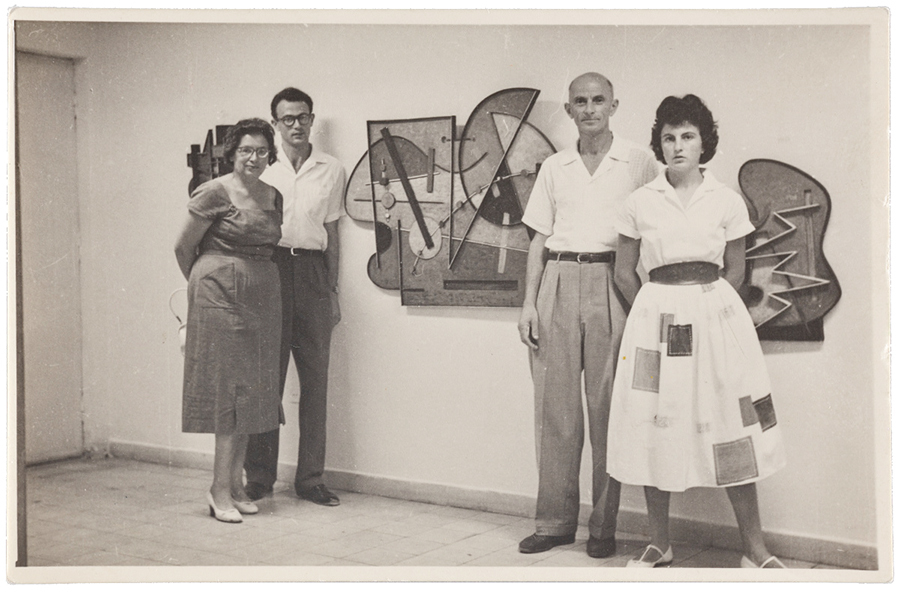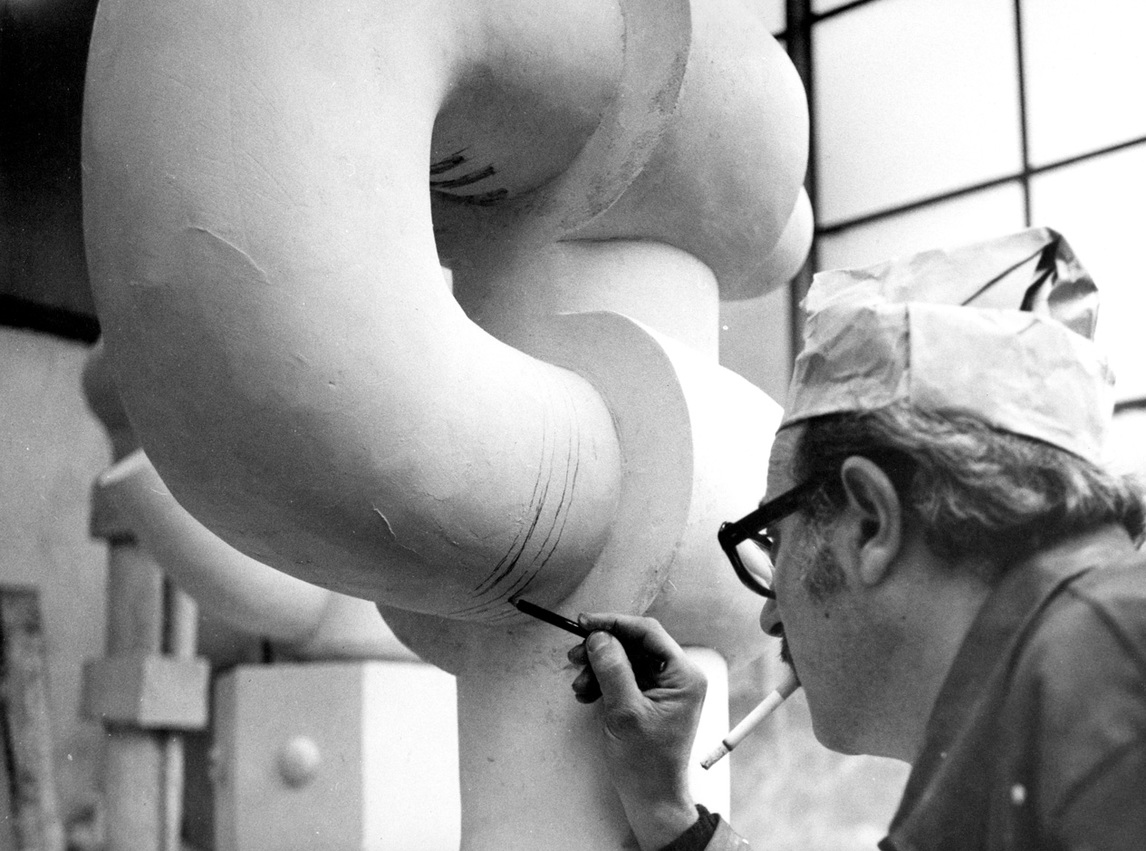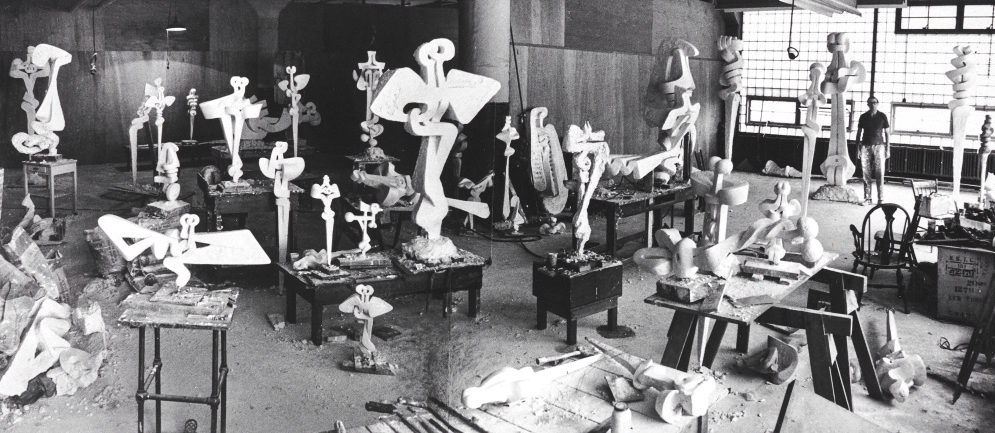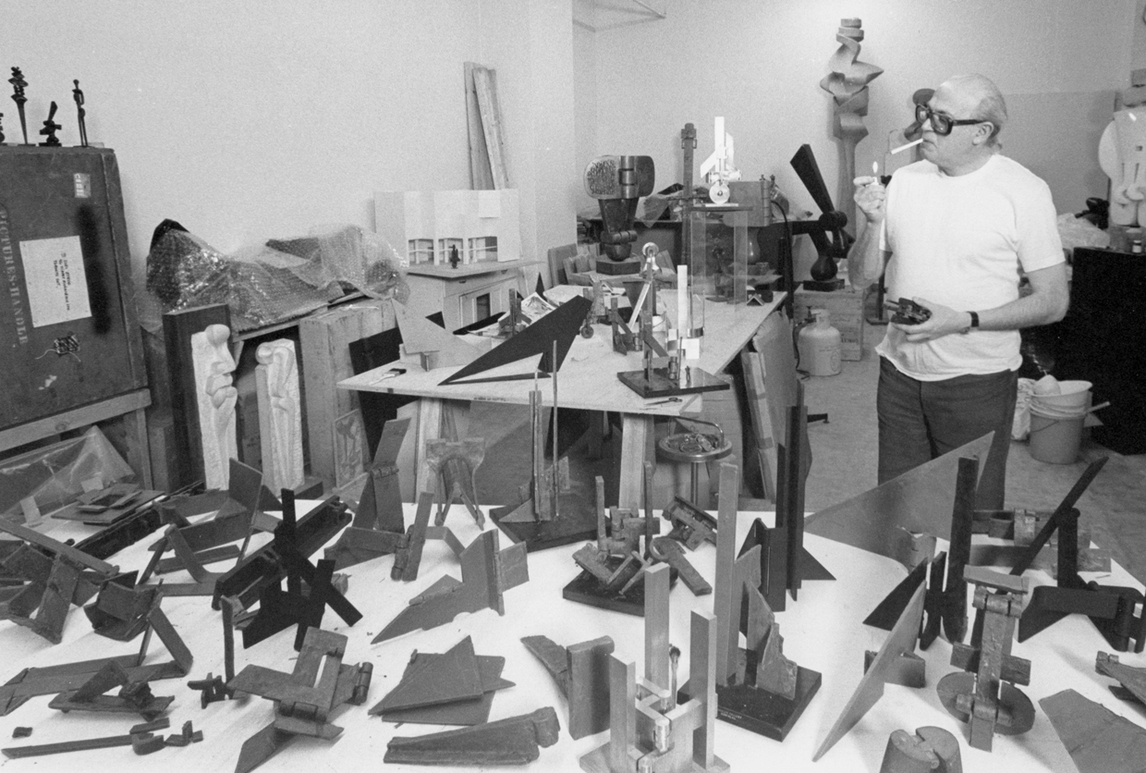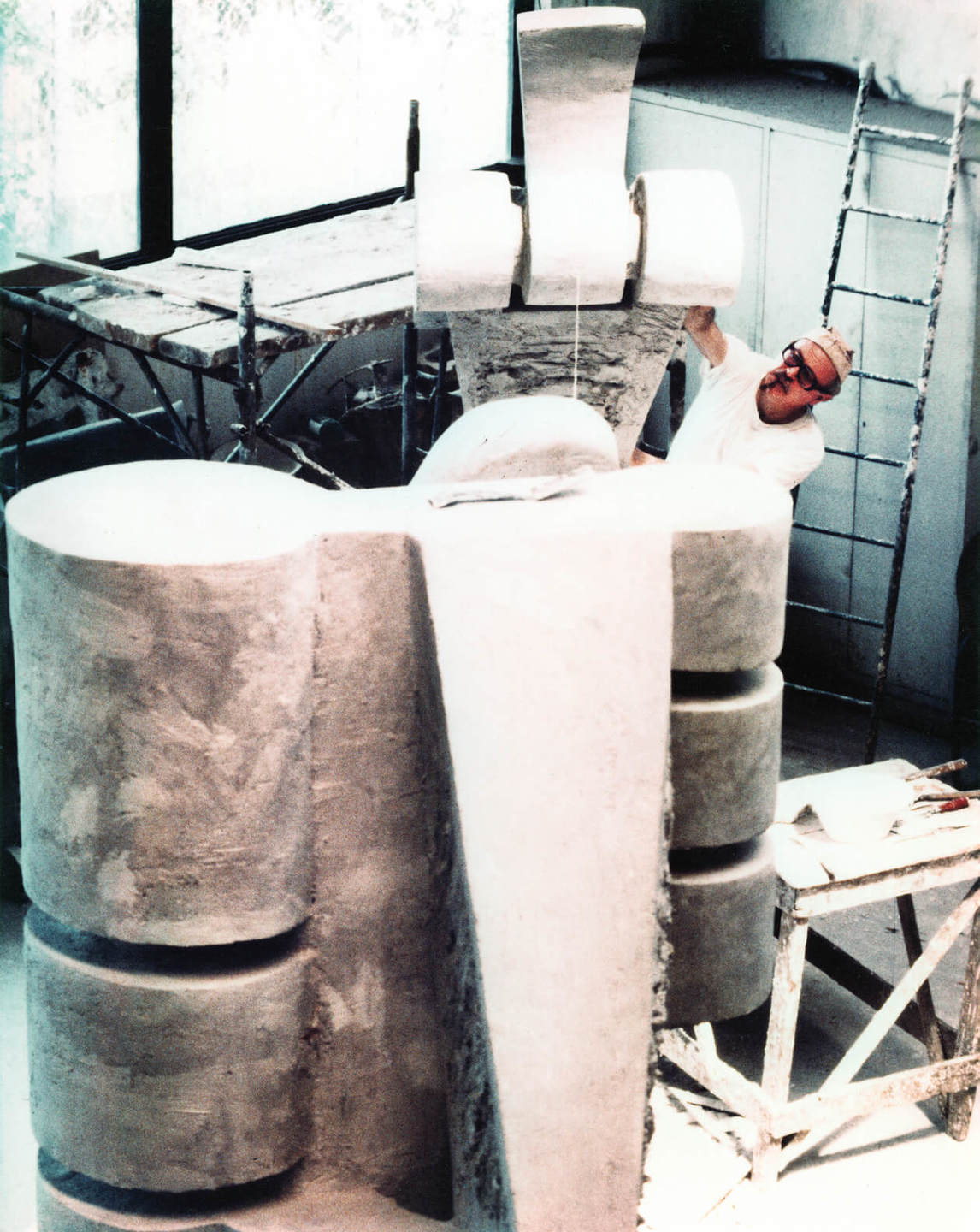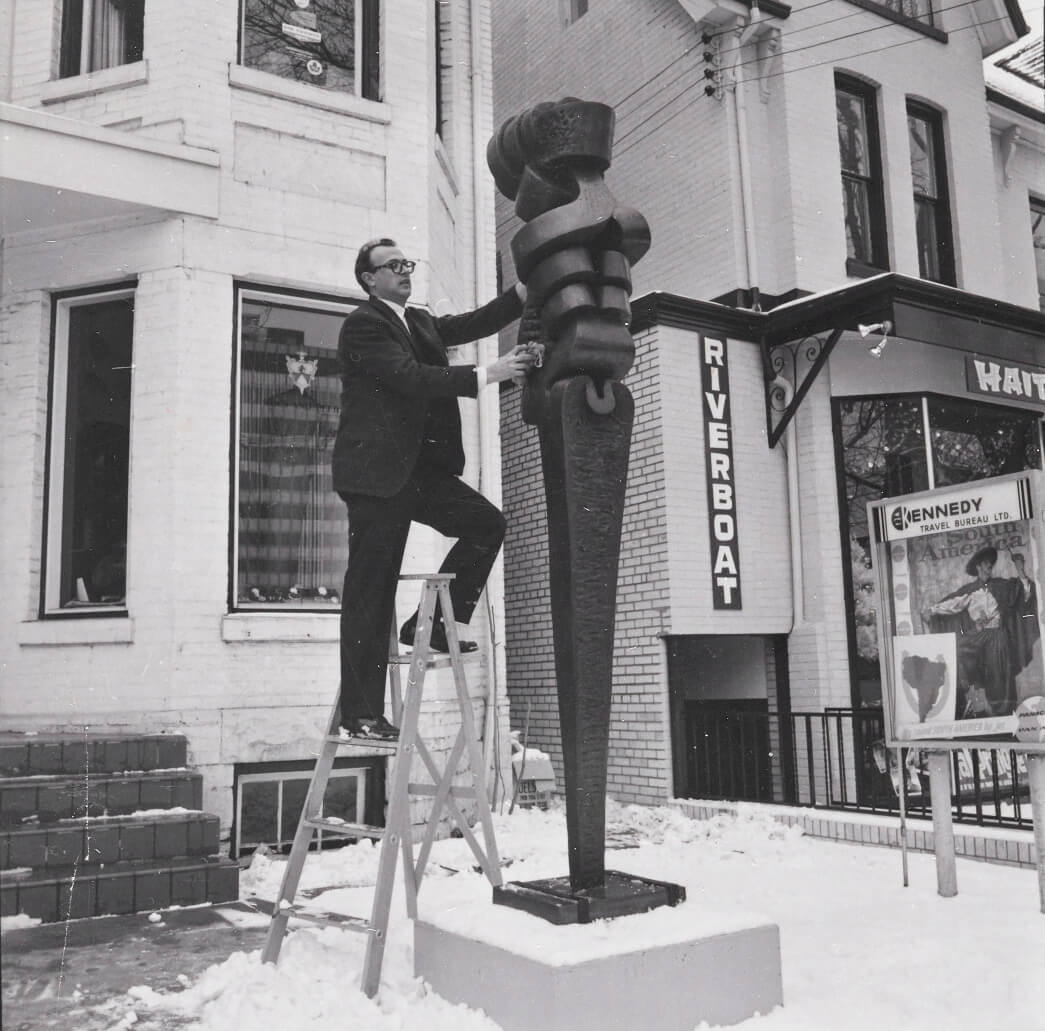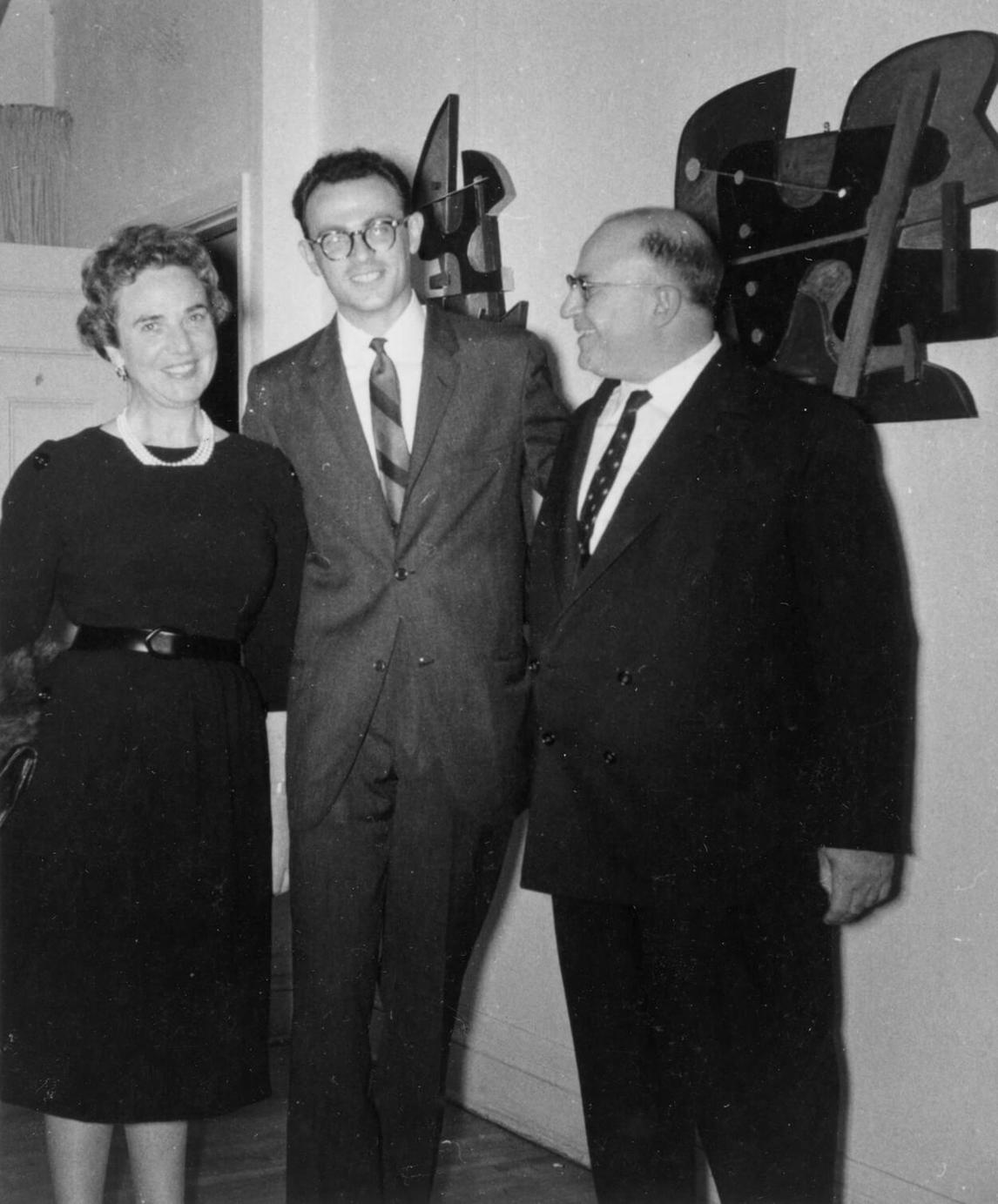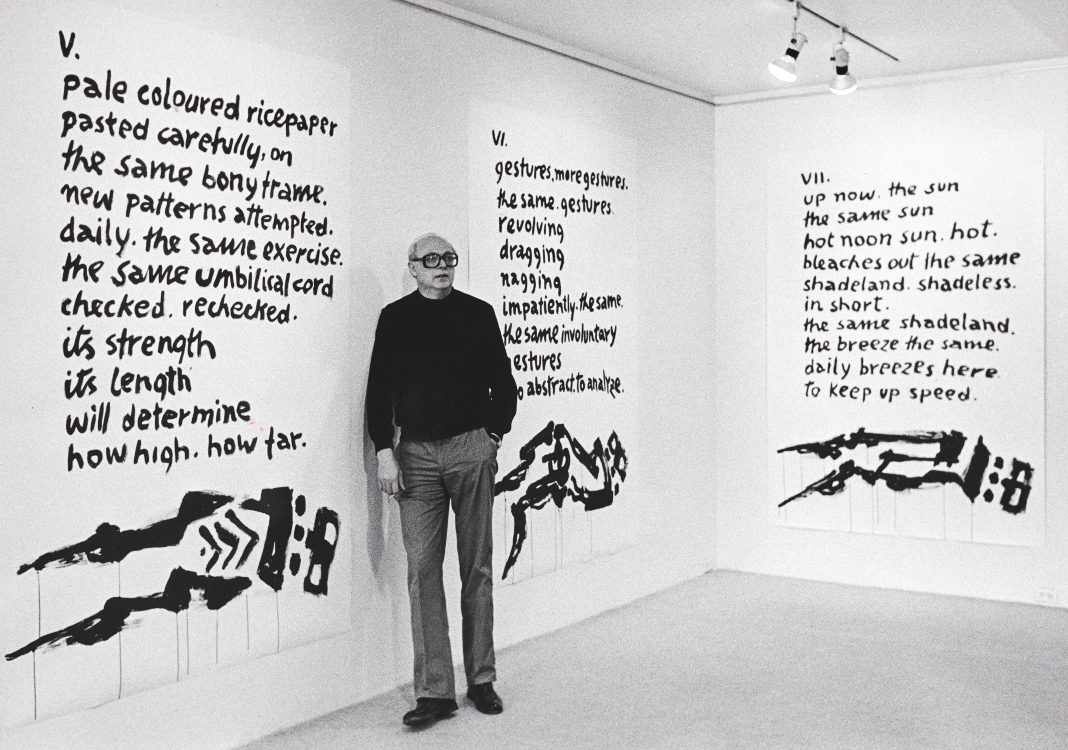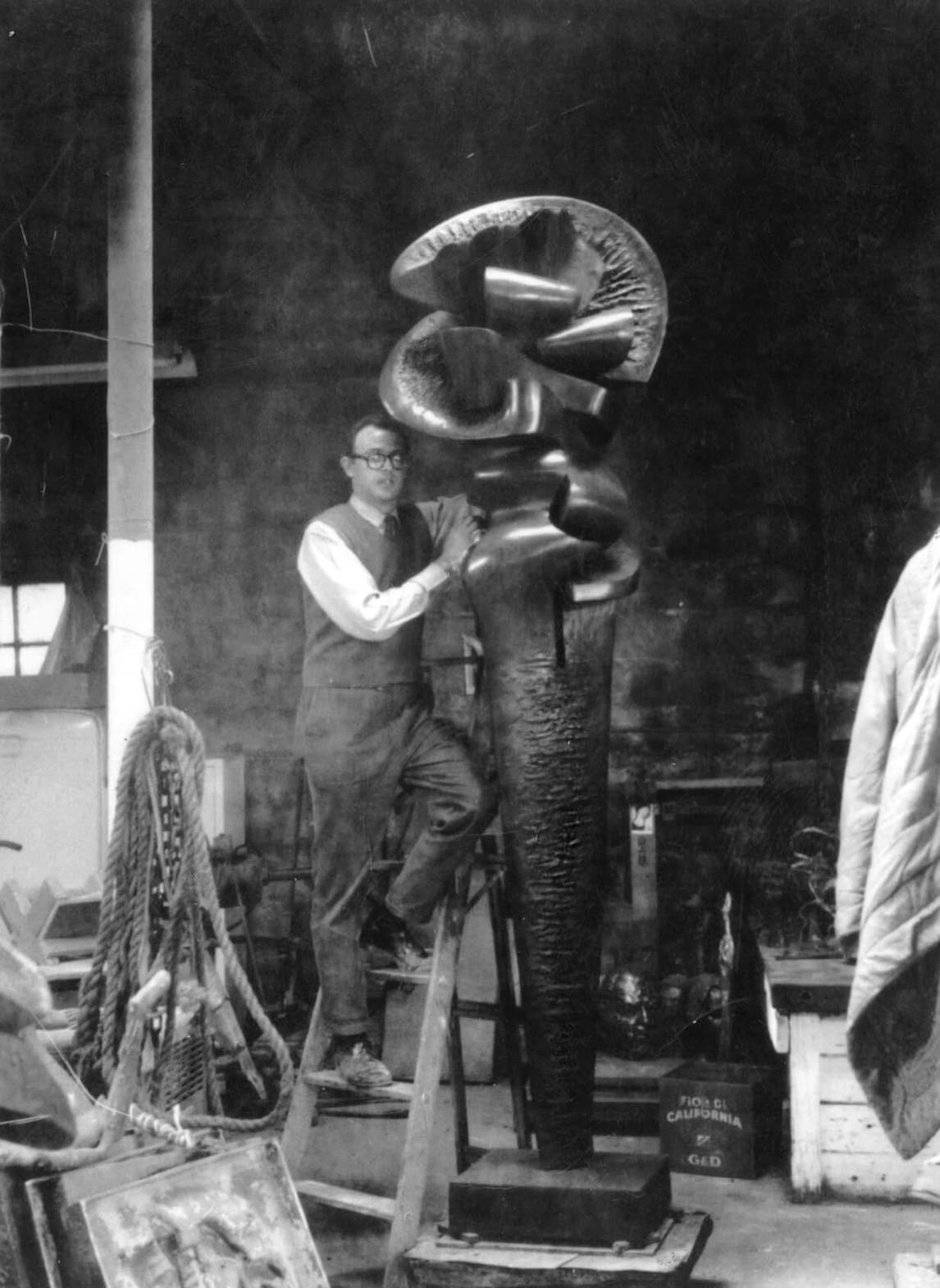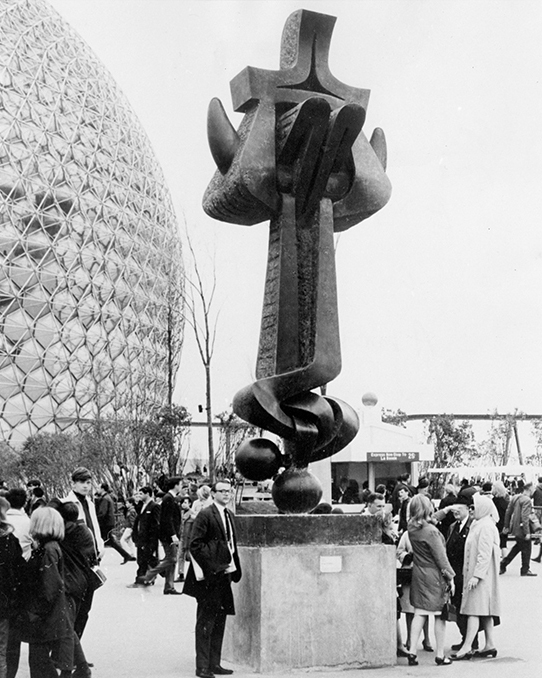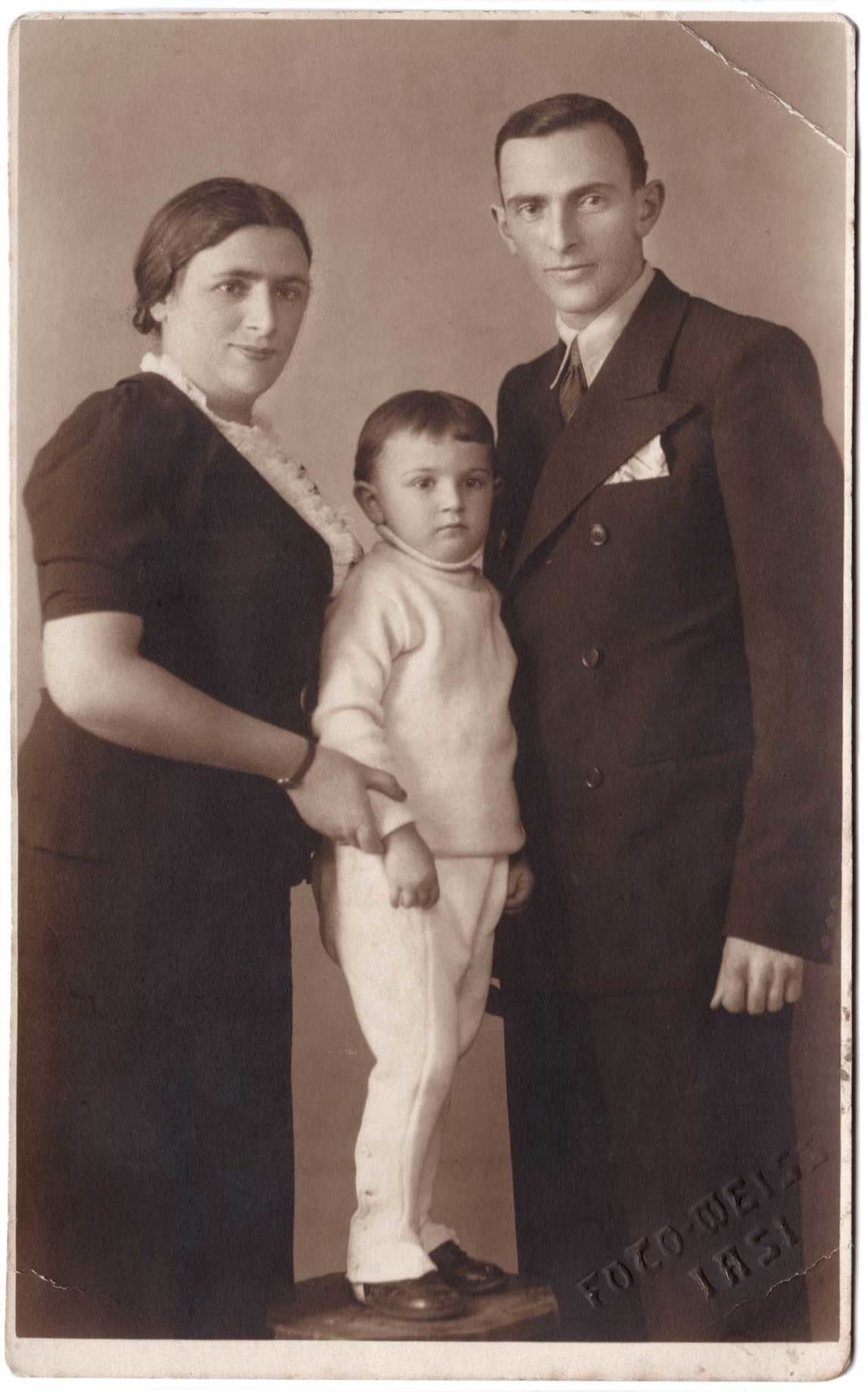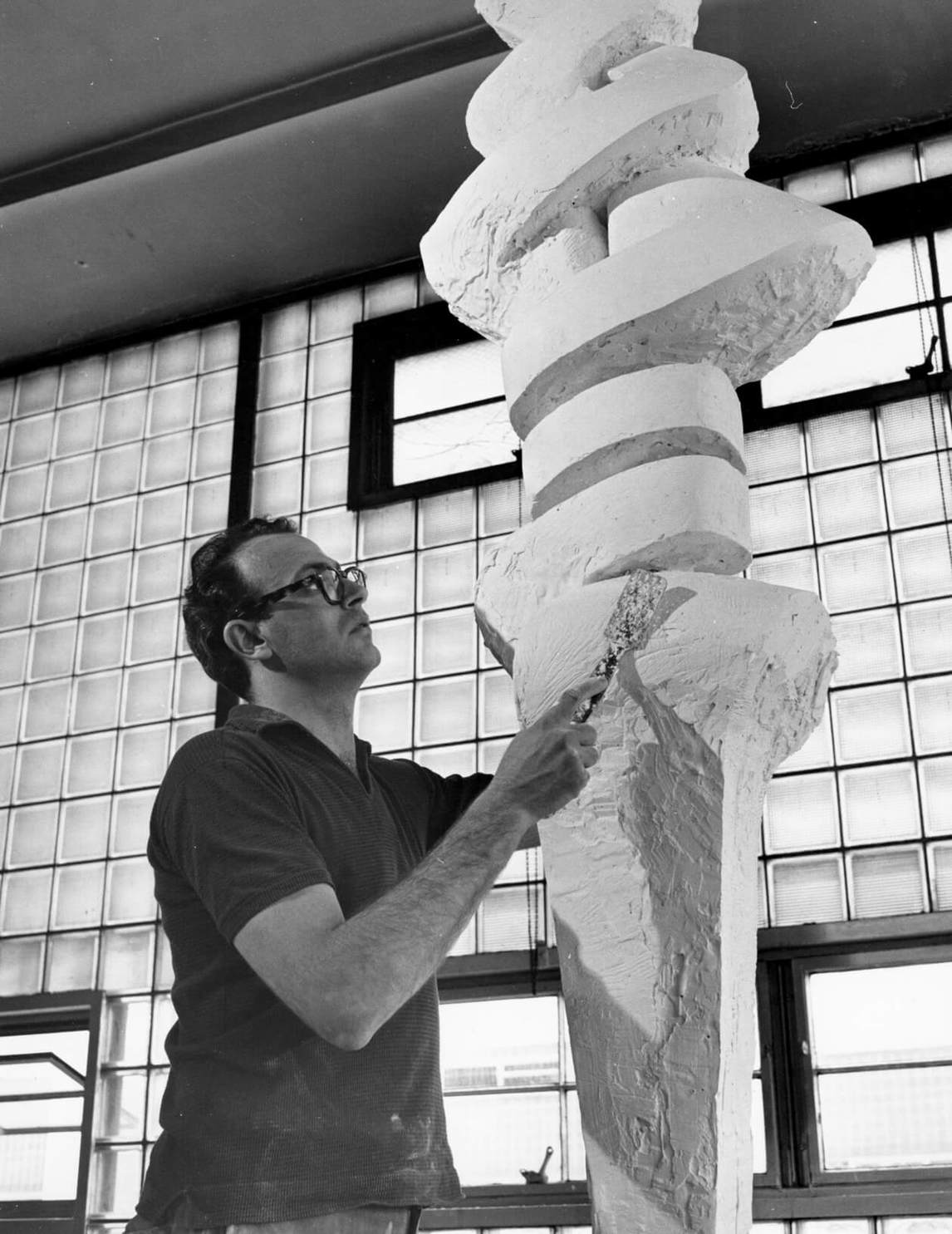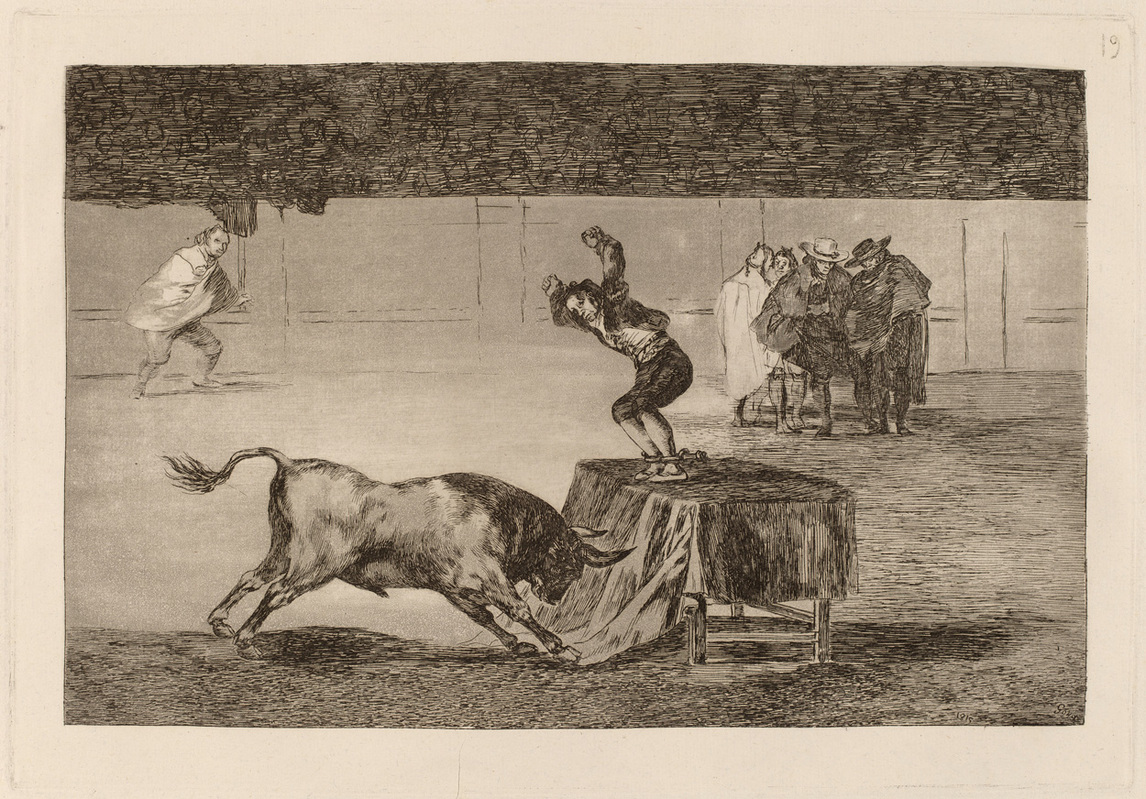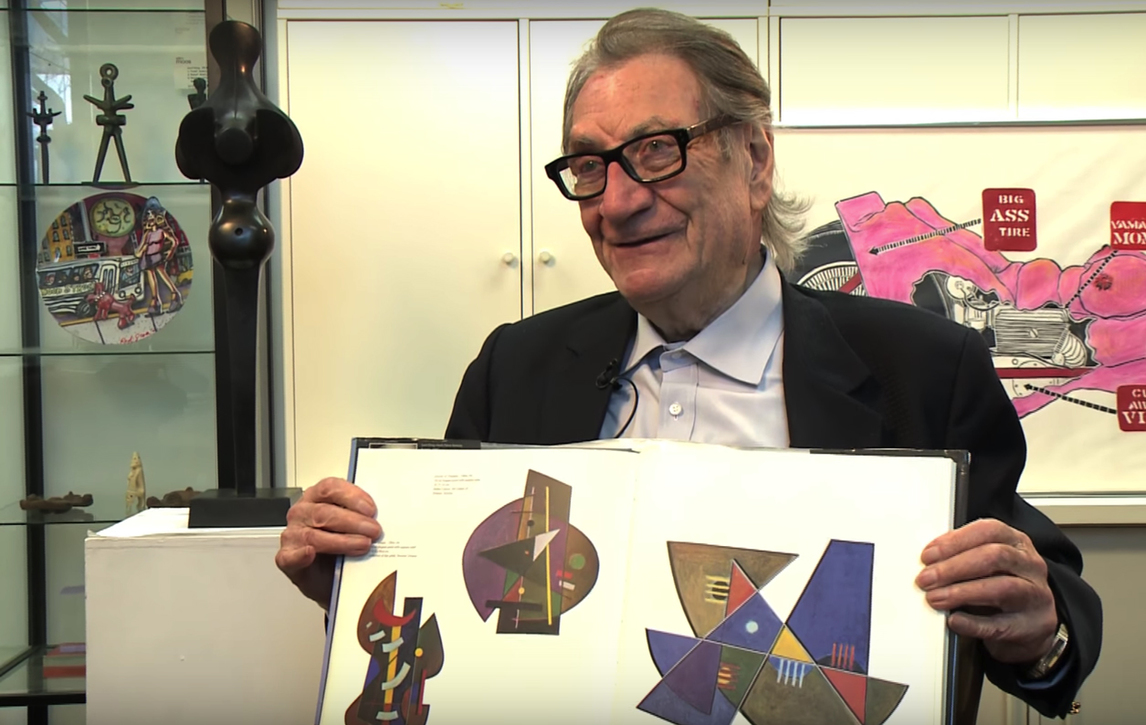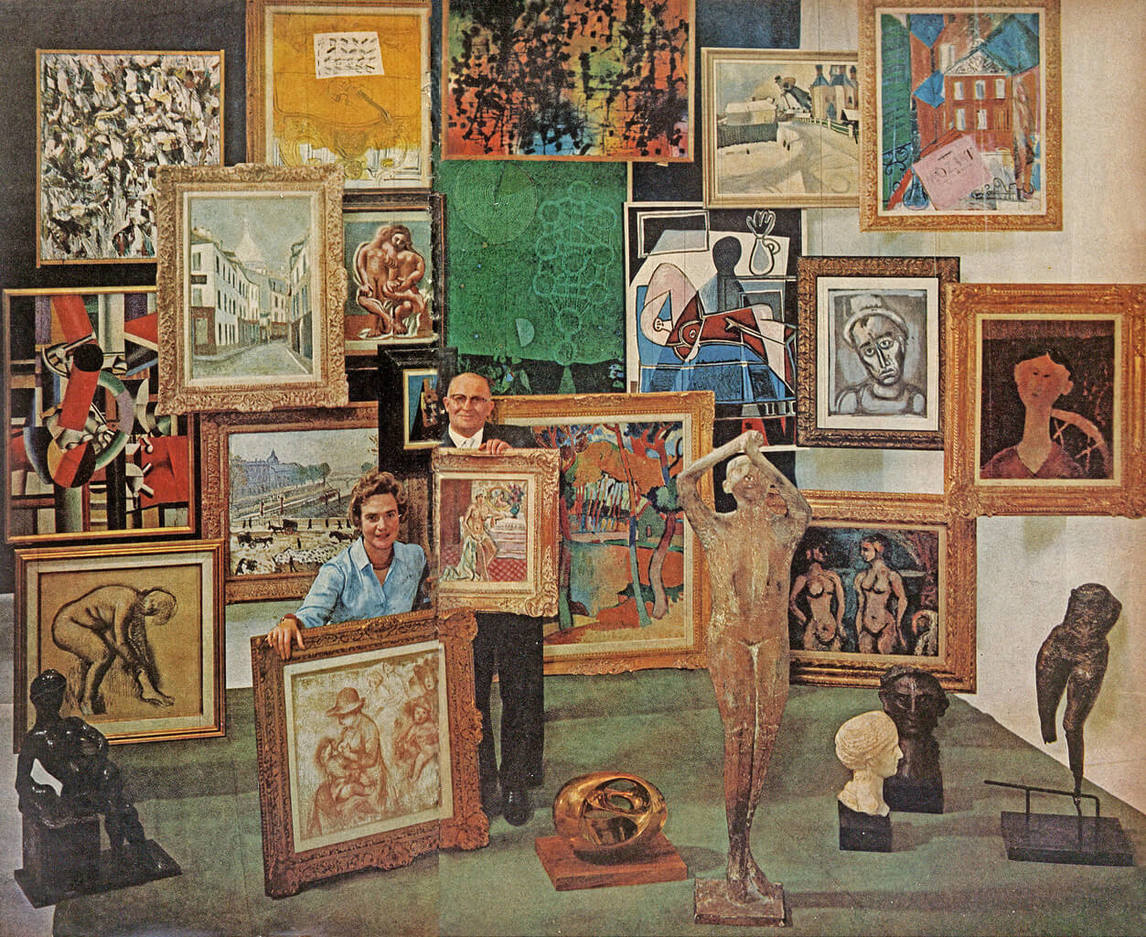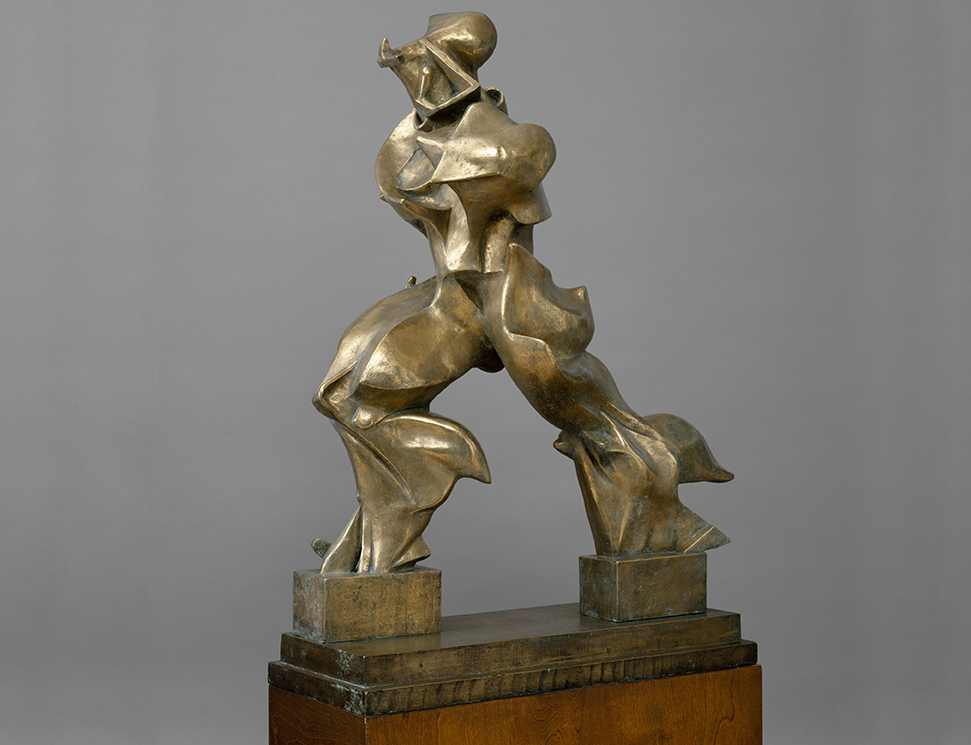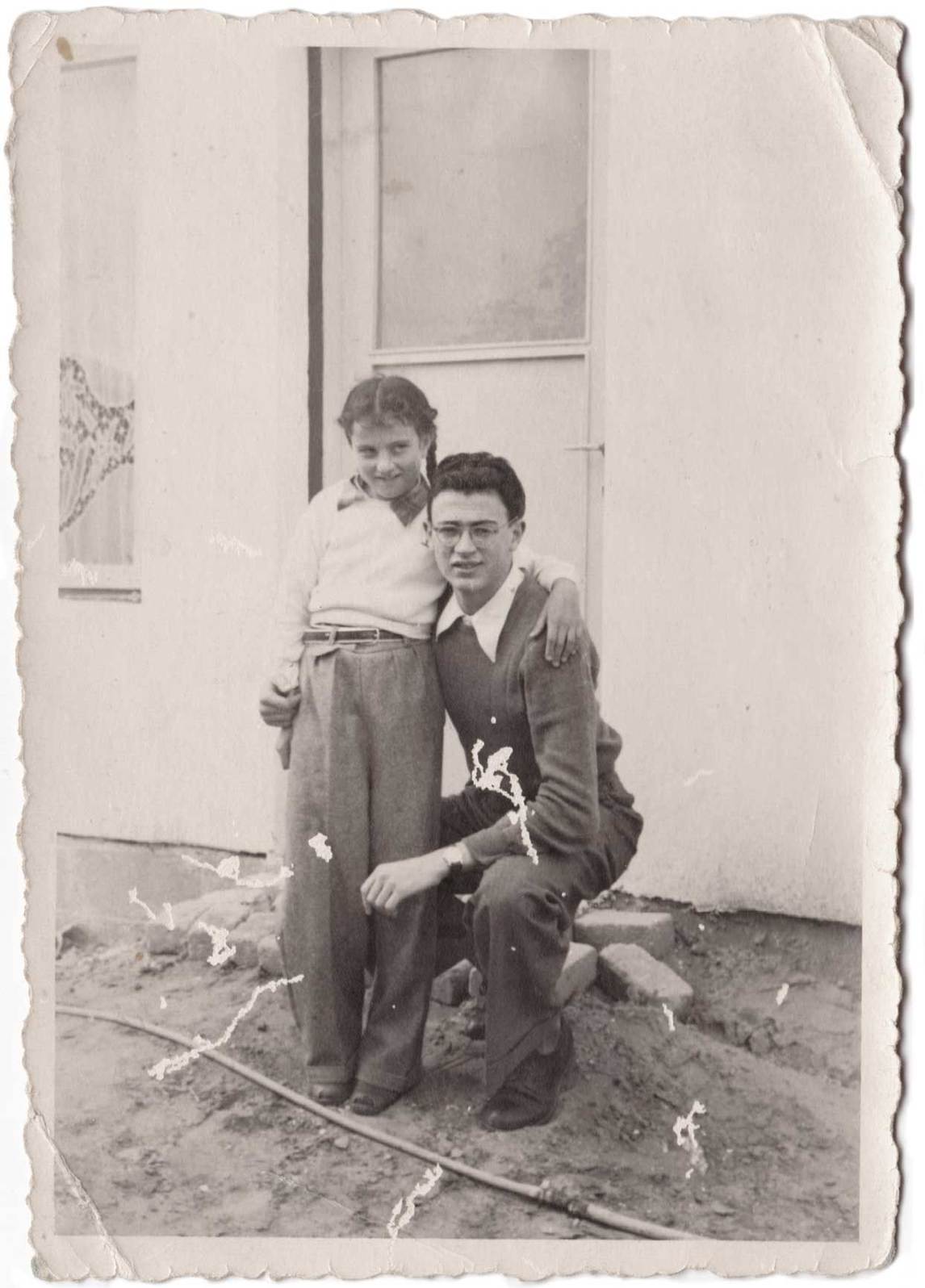 ---
BOOK CREDITS
Publisher
Sara Angel
Executive Editor and Associate Publisher
Michael Rattray
French Editorial Director
Annie Champagne
Web & Layout Director
Simone Wharton
Editor
Lara Hinchberger
Copyeditor
Alison Reid
Senior Proofreader
Patricia Treble
Translator
Geneviève Blais
French Copyeditor
Christine Poulin
French Proofreader
Ginette Jubinville
Senior Image Research Associate
Stephanie Burdzy

Image Research Associates
Josée Desforges and Katlin Rogers
Layout Designer and Associate
Steven Boyle
Education Director
Jocelyn Anderson
Digital Image Specialist
Alexandra Cousins
Design Template
Studio Blackwell

---
Copyright
© 2020 Art Canada Institute. All rights reserved.
Art Canada Institute
Massey College, University of Toronto
4 Devonshire Place
Toronto, ON M5S 2E1
Library and Archives Canada Cataloguing in Publication
Title: Sorel Etrog : life & work / Alma Mikulinsky.
Names: Mikulinsky, Alma, author.
Identifiers: Canadiana 20200182013 | ISBN 9781487102210 (PDF) | ISBN 9781487102227 (HTML)
Subjects: LCSH: Etrog, Sorel, 1933- | LCSH: Etrog, Sorel, 1933-—Criticism and interpretation. |
LCSH: Sculptors—Canada—Biography. | LCGFT: Biographies.
Classification: LCC NB249.E7 M55 2020 | DDC 730.92—dc23