Annual Feast 1969–72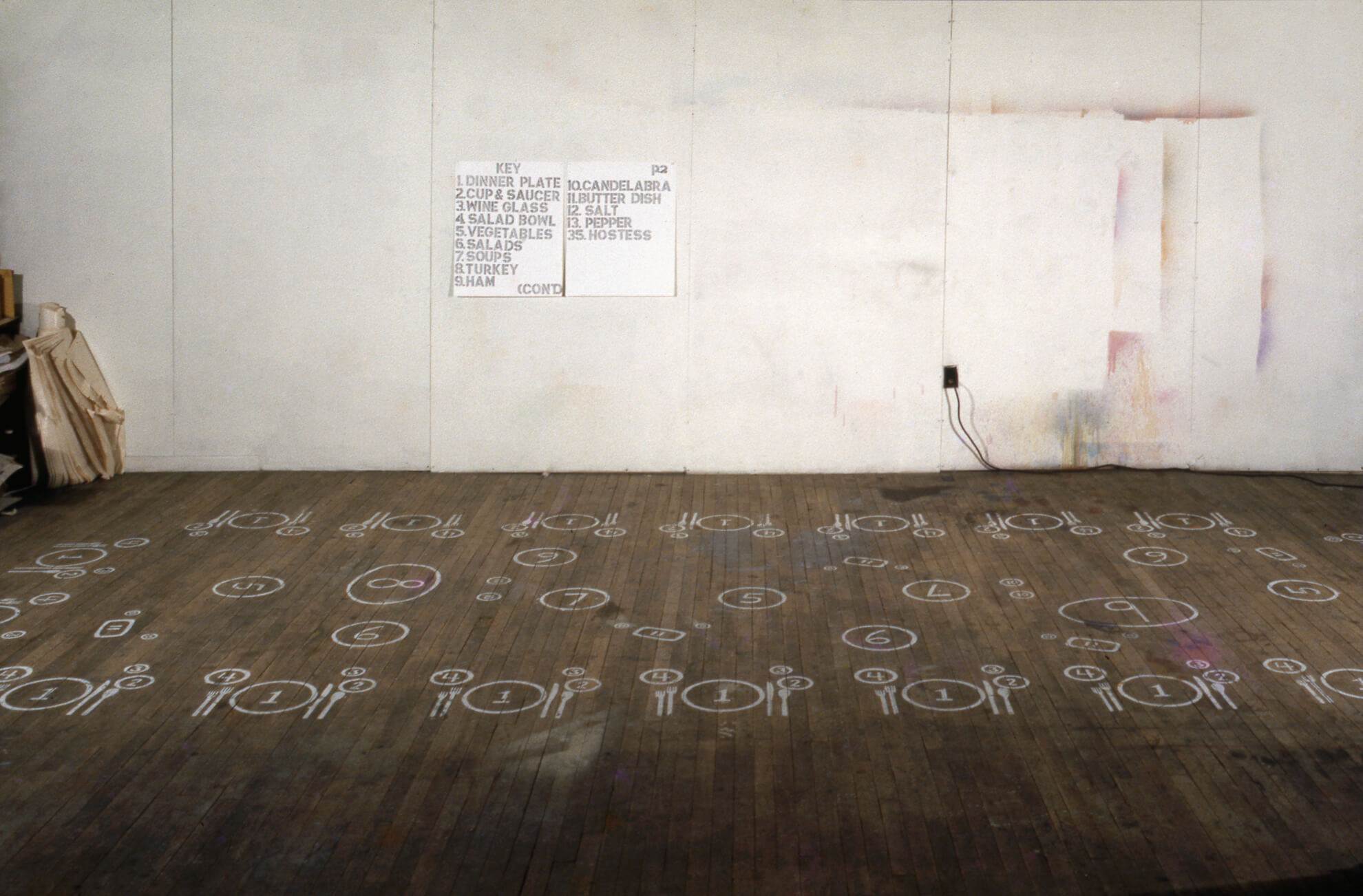 Annual Feast captures several themes that had come to light in Lake's early work soon after the young artist moved to Montreal. In 1969 she invited her colleagues to a feast that was part performance and part meal. In order to explore the relationship between art and its viewers, she silkscreened circled numbers and place settings on the floor of her studio and provided a legend in stencilled letters on the wall indicating what each of the numbers referred to: 1. dinner plate; 2. cup & saucer; 3. wine glass; 4. salad bowl; 5. vegetables; 6. salads; 7. soups; 8. turkey; 9. ham; 10. candelabra; 11. butter dish; 12. salt; 13. pepper; 35. hostess (skipping numbers 14 to 34, suggesting a symbolic accounting for her guests). Although her guests could have eaten around her work table, without any instruction from her they opted instead to sit down before the place settings, depositing their plates and glasses in the designated circles. Lake saw the potential for her work to direct an audience—much like the power of signage on the streets. She continued to host the feast every year until 1972.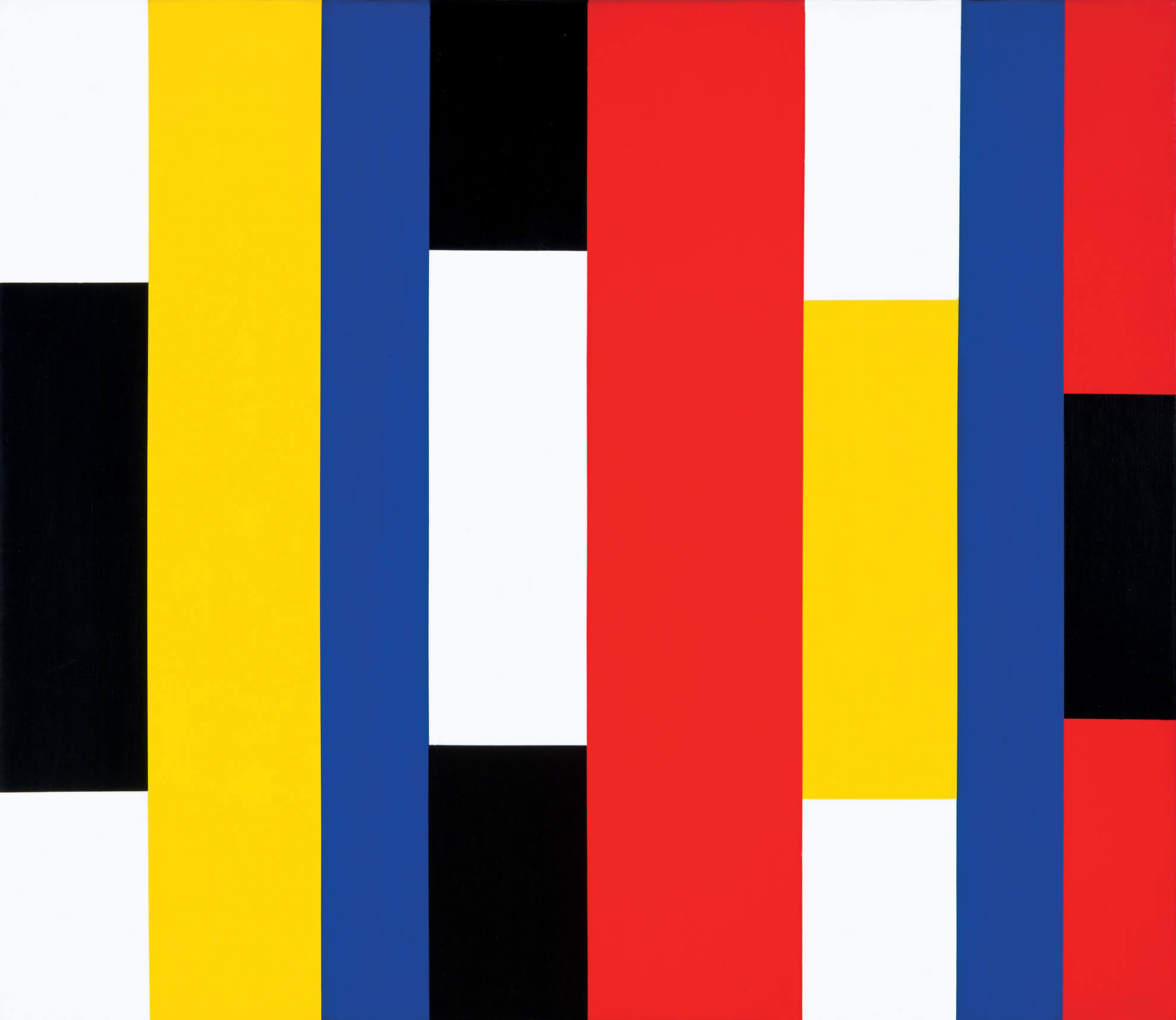 At this time, Lake was working as an assistant for Guido Molinari (1933-2004), and she had joined a vibrant community of artists. Her work was experimental, conceptual, and rooted in performance. Her studio functioned as a site of significance both for her solo experiments with large-scale installations and as a location through which to mobilize her community. The studio Lake rented on Montreal's Craig Street (now rue Saint-Antoine) functioned not as a backdrop but as a key component in her early experiments with space and the experience of it. In 1970 she bought her first camera, enabling her to photograph events and performances and to judge their effect on participants and viewers alike.
In Behavioural Prints, 1972, a work related to Annual Feast, Lake rolled out a long sheet of paper and asked a friend to step in paint and walk down the sheet with her. They allowed the paint to dry before they switched positions and followed along the previously laid-down prints. The participants soon found that their bodies were "out of sync" with each other and this made them attempt to compensate with their steps, making their gait awkward. The photographs of this event are the first record of a Lake performance.