Beauty at a Proper Distance / In Song 2001–2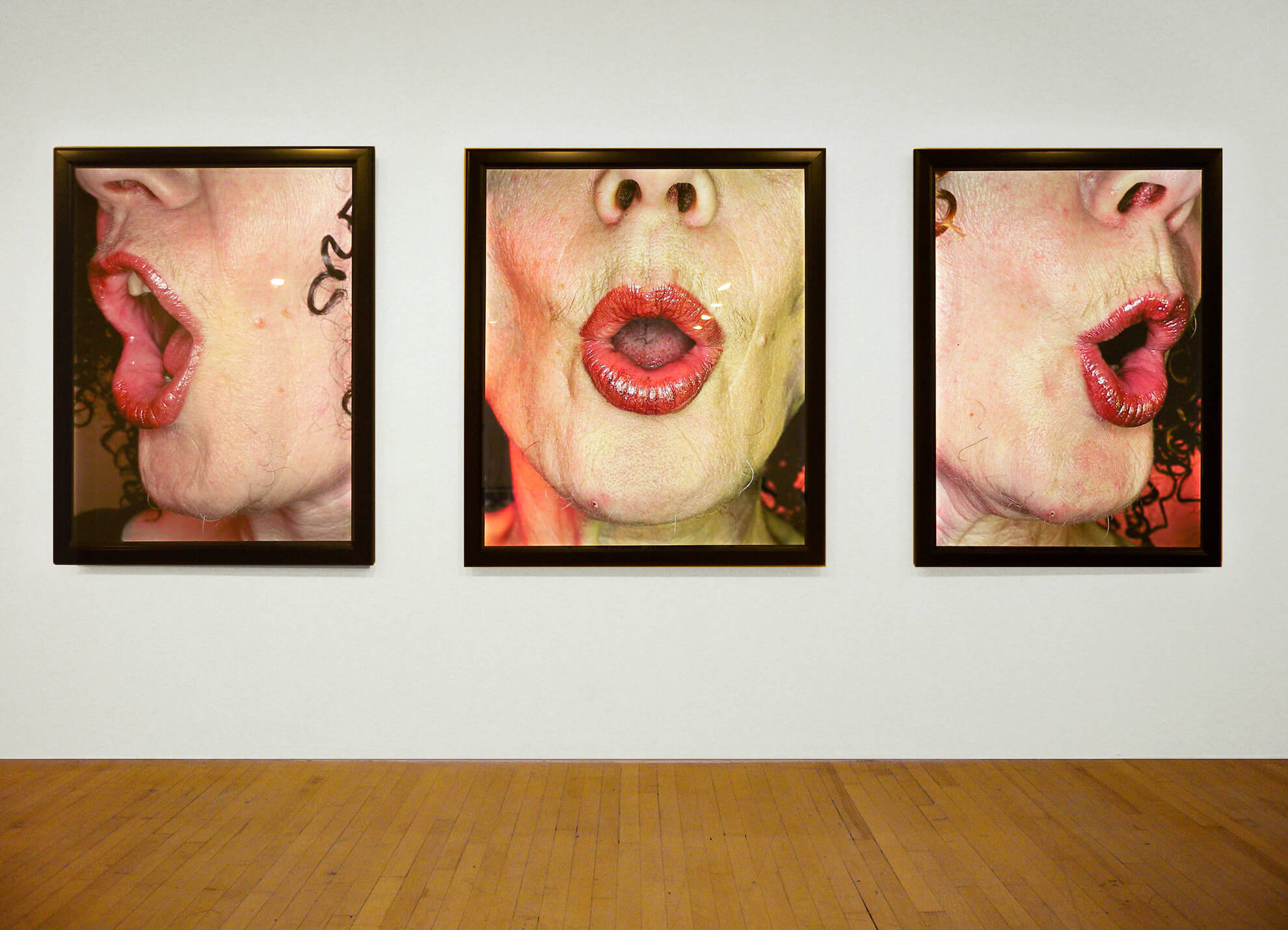 Beauty at a Proper Distance / In Song is a set of three images that are part of the large series Beauty at a Proper Distance, 2000–2008, in which Lake, who can no longer ignore her own aging body, mimics the visual codes and media of youth culture. In three colour transparencies each displayed in a large lightbox, her face is cropped to include only her nostrils, mouth, and chin. The images are enhanced by the use of advertising effects such as glamour lighting, gels, and scale. The photographs depict Lake singing in a glam rock style while highlighting her wrinkles, stained teeth, and facial hair that betray conventional standards of beauty, youth, and femininity.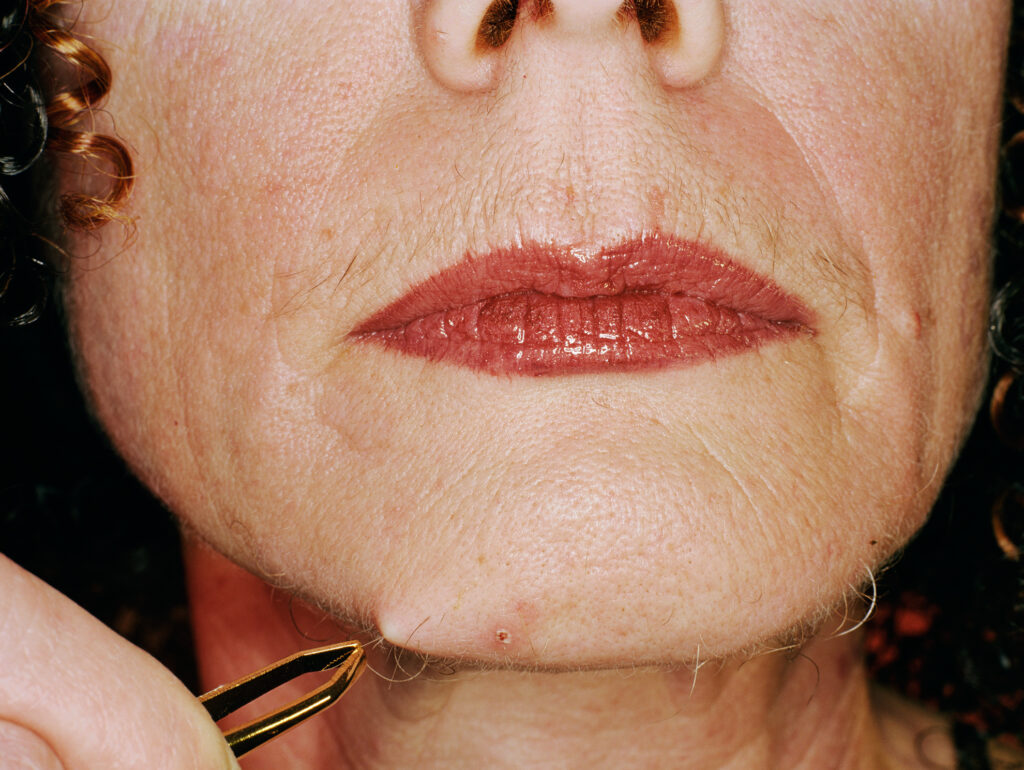 In conventional glamour photographs, such features would be seen as blemishes and removed in post-production; here, they are presented larger than life and magnified, making it impossible for the viewer to ignore the physical transgressions of gender and youth. In contrast to Miss Chatelaine, 1973, which Lake undertook while still in her twenties, as well as Forever Young, 2000, where she portrays herself as passing for younger than her age, In Song presents a cruel reminder of the passing years. In another interpretation, however, it can be seen as a feminist embrace of the expanded views of beauty and womanhood in its realistic manifestations. As Lake expressed it: "Experience is positive; maturity is positive; but our culture doesn't celebrate these attributes when associated with aging."
Lake extends this project with a series of works, including Pluck #2, 2001, in which she manipulates and stretches her skin as she plucks at her facial hair with tweezers. Again, most of her face is cropped out of the photograph, so that only her nostrils, mouth, and chin can be seen. The black and white photographs are shown with black panels between them: as such, they suggest narrative, sequencing, and a connection with the cinema.