Performing Haute Couture #1 2014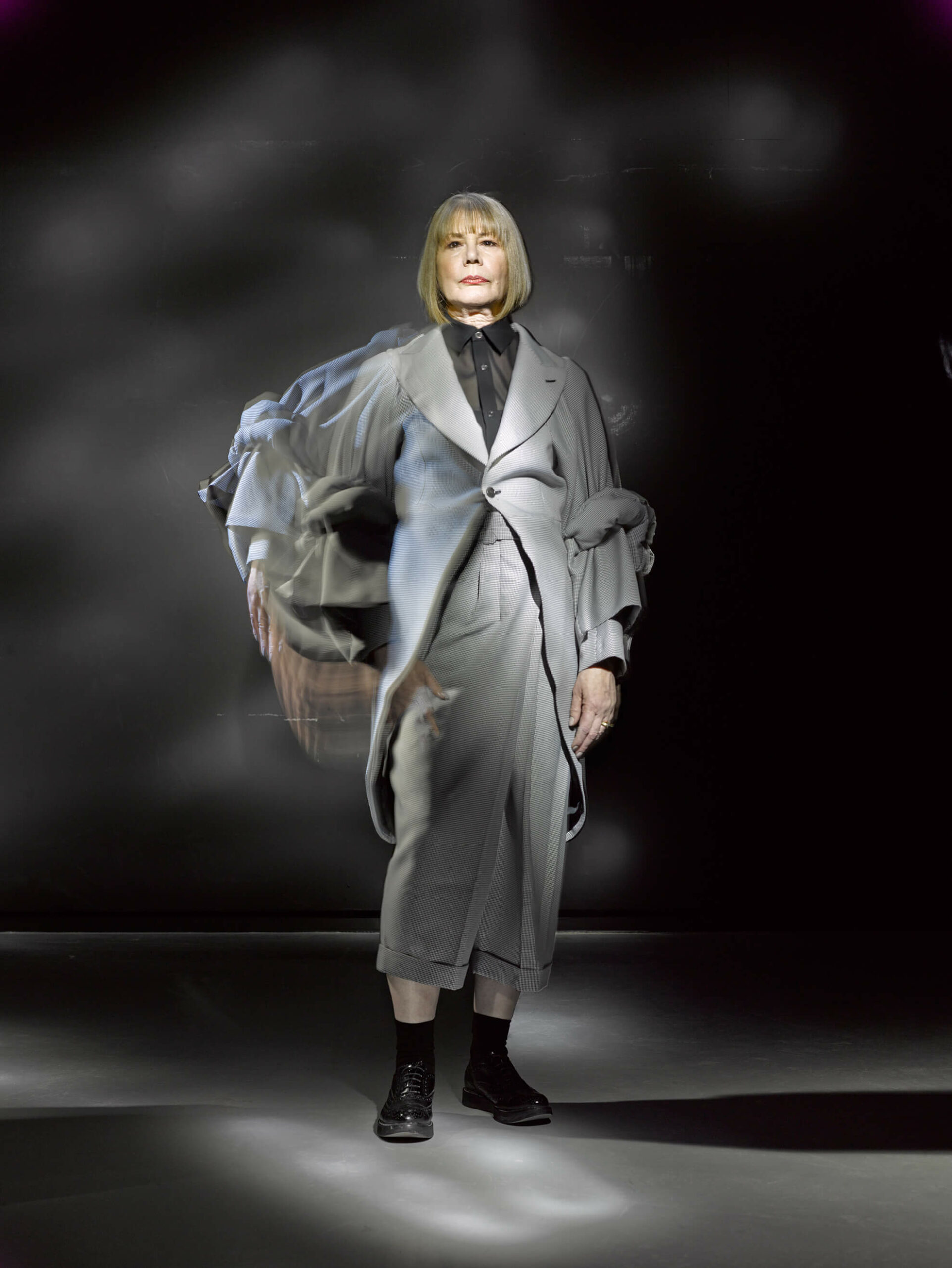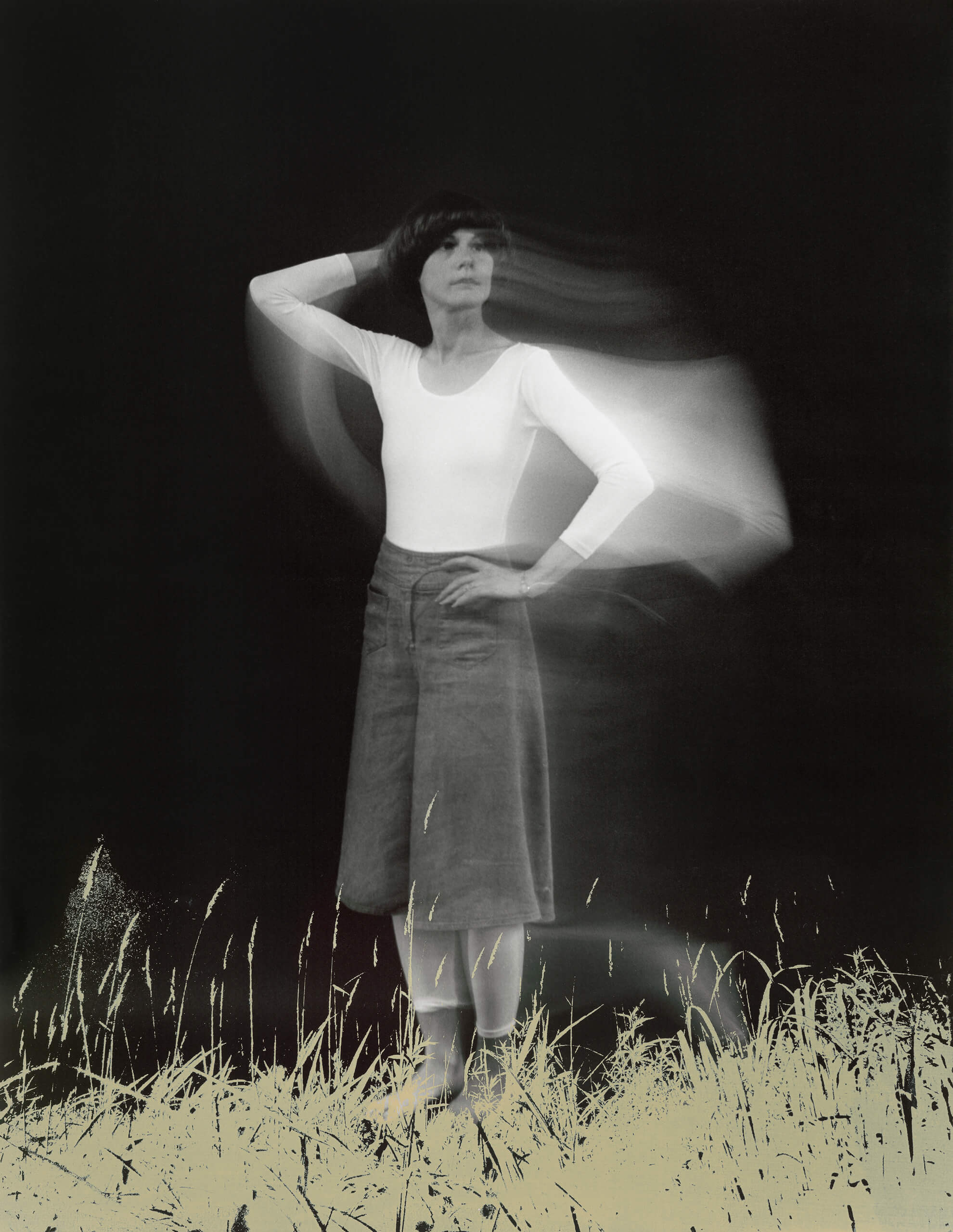 Produced on the occasion of Lake's 2014 retrospective exhibition Introducing Suzy Lake at the Art Gallery of Ontario, the images in Performing Haute Couture depict Lake staring boldly into the camera, dressed in a grey Rei Kawakubo suit from Comme des Garçons's Fall 2013 show, standing on a similar grey floor in front of a black background. Lake appears upright, her body, legs, head, and left arm appearing still and crisp, while blur and multiplication of her right arm suggest an arm in motion. Continuing her play with the photographic representation of movement creating a perceptual blur, Lake appears to be raising and lowering her right arm, the edges of her hand and fingers appearing most clearly at the hand's most upraised point and in its resting along her side. Choosing an outfit with an architectural element, Lake has described the coat's knot, where her elbow bends in one of the photographs, as suggesting a "cantilever movement."  In order to achieve the commercial style she desired for the images, Lake collaborated with fashion photographer Miguel Jacob; however, the aesthetic and movement decisions remained Lake's.
The prints offer something of a bookend to her breakthrough work, On Stage, 1972–74; however, the two, when taken together, chart the trajectory of Lake's maturing over the course of four decades, showing Lake in many ways more strong, poised, and confident in the more recent series, evidenced by her direct confrontation with the camera, a notable aspect of many of her self-portraits in recent years, including other works experimenting with minimal performance and duration, such as Reduced Performing, 2008–11, and Extended Breathing, 2008–14. The scale and sparseness of the photographs, coupled with the blur, also evoke Lake's earlier series Choreographed Portraits, 1976, where a young Lake, dressed in a white body suit, or else a body suit paired with a loose-fitting short pant, stands in front of a black background, her movement again spectrally documented by the blur introduced by the camera, a combination of photography and screen printing collapsing Lake's depiction onto the surface of the image and offering a sense of placelessness that is echoed in the Performing Haute Couture photographs.
The works might be read as a riff on the inside joke of the title of the exhibition in which they first appeared, simultaneously "introducing" Lake, who, active since the late 1960s, was receiving her due forty years later, and signalling that Lake had, in fact, finally arrived.