Pre-Resolution: Using the Ordinances at Hand 1983–85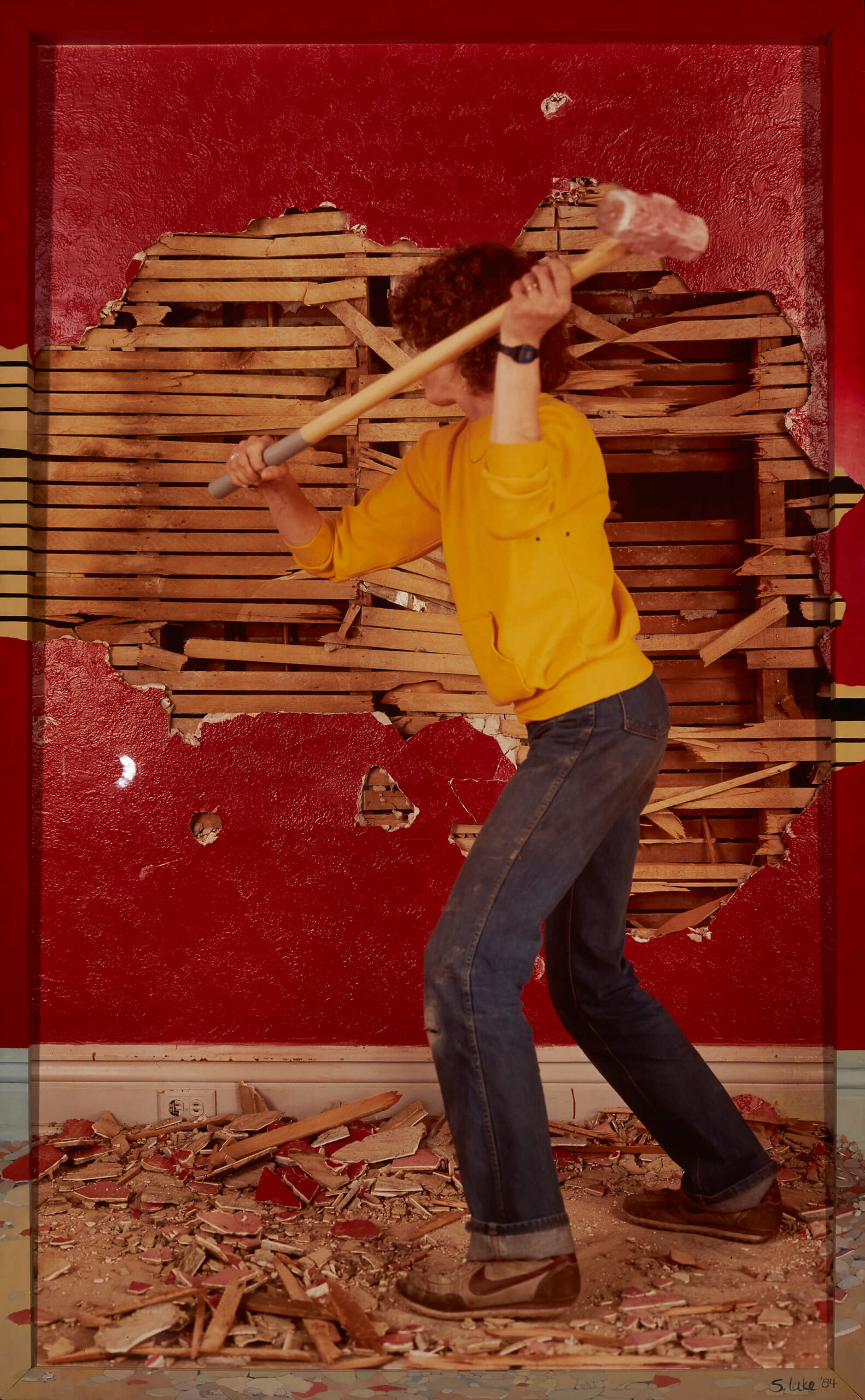 Composed of twelve large-scale colour photographs presented in sequence, Pre-Resolution: Using the Ordinances at Hand depicts Lake, dressed in a casual yellow sweater, blue jeans, and Nike running shoes, wielding a sledgehammer, with her back to the viewer and a slight smile on her averted face. Working with saturated primary colours—red, yellow, and blue—the photographs document Lake as she breaks through a red-painted wall in her home to reveal its wood-slat structure. As the title indicates, the series speaks to a larger global meaning than the scene portrays. Moreover, at the same time that Lake produced these brilliantly coloured photographs, she worked on a set of seven-foot drawings depicting the same subject—Boundaries I, 1984, is an example—continuing her practice of either painting or drawing along with her photography.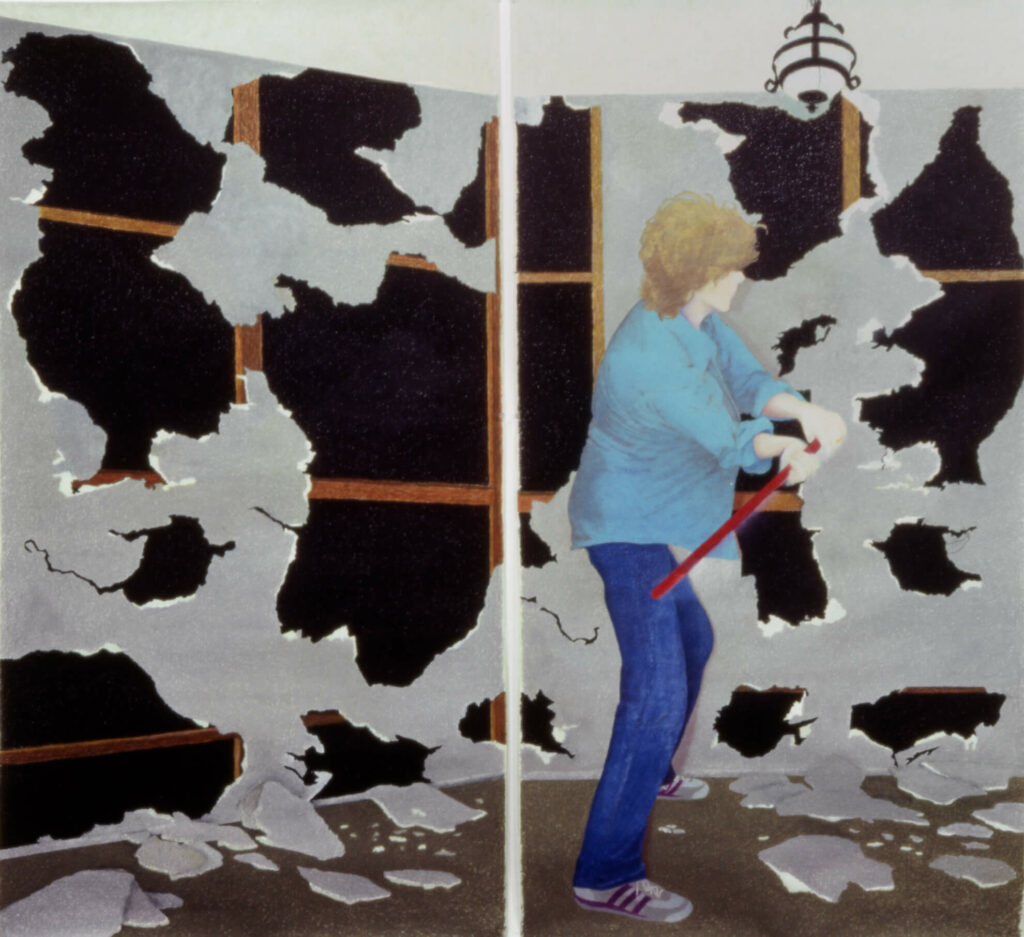 Although the photographs capture a dynamic staged performance of destruction, presumably to find greater freedom, Lake is confined. The frames have been painted to extend the reach of the photographs into the viewer's space, but they also reinforce the boundary between the territory occupied by Lake and by the viewer: it seems that Lake is truly breaking through the wall before her—the wall that is behind the image. A master of the interplay between form and perception, she engages with an illusion. Despite her demolition act, she remains confined to the photograph. Although she appears to step on the frame in some instances, she never breaks outside it. As Lake writes, "The frame provides a context of confinement, which confirms a function beyond mere 'picture frame.'"
As part of a series of works exploring the idea of "the bound figure" that "becomes a metaphor to question notions of control,"  Pre-Resolution: Using the Ordinances at Hand, made in the early 1980s, might be viewed as a response to earlier works, such as Choreographed Puppets, 1976–77, and ImPositions #1, 1977, in which Lake's body is depicted as restrained and/or manipulated by the hand of the other. Here Lake has broken free of such constraints and wields her body against the structural elements of the world—she has freedom of movement but is still spatially confined. Georgiana Uhlyarik notes that the title "appropriates legislative vocabulary and anticipates the period of political activism that followed."  However, to use the ordinances at hand, Lake here demonstrates that the artist in society is uniquely positioned to transform various materials into an exploration or critique of world conditions.
After creating Pre-Resolution: Using the Ordinances at Hand, Lake disappeared as a subject in her work for nearly a decade, compelled, as during her formative years in Detroit, to engage more directly with political struggle and activism. She became an observer and an organizer, using her talent and her skill for political activism both in Central America and in Northern Ontario.