Re-Reading Recovery 1994–99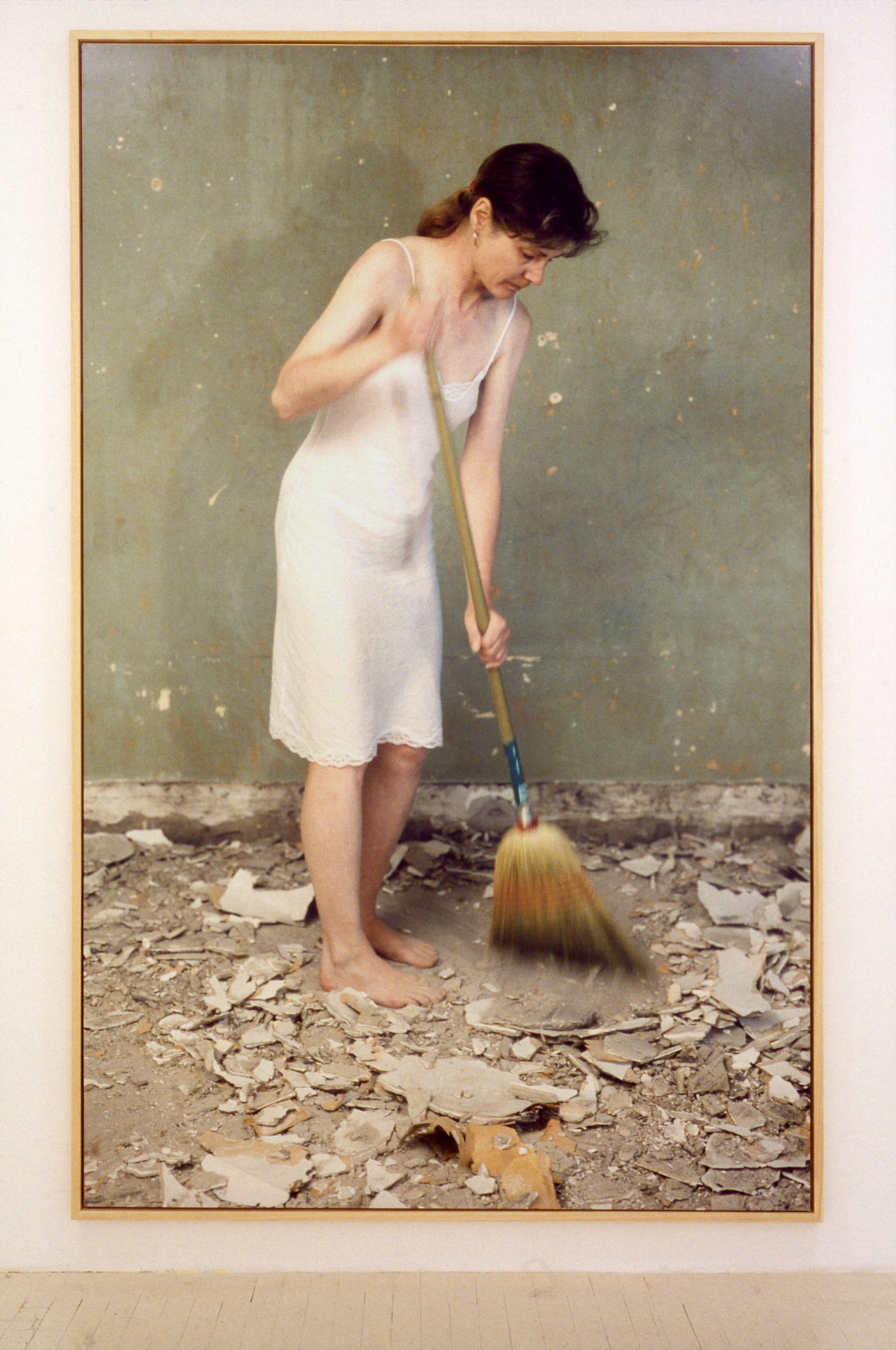 After a decade of social activism in which Lake ceased to appear as a subject in her work, she returned before the camera in two works depicting themes of rebuilding—a visual follow-up chapter to the demolition enacted in Pre-Resolution: Using the Ordinances at Hand, 1983–85. Re-Reading Recovery features Lake dressed in a thin cotton slip (a symbol of both vulnerability and protection), standing barefoot in front of a peeling green wall and amid a pile of debris. As she sweeps the broken drywall, she looks down at her broom, which appears blurred, as though in motion. She never makes eye contact with the camera. Focusing on the task at hand, Lake evokes the suggestion of repetitive rhythmic gestures.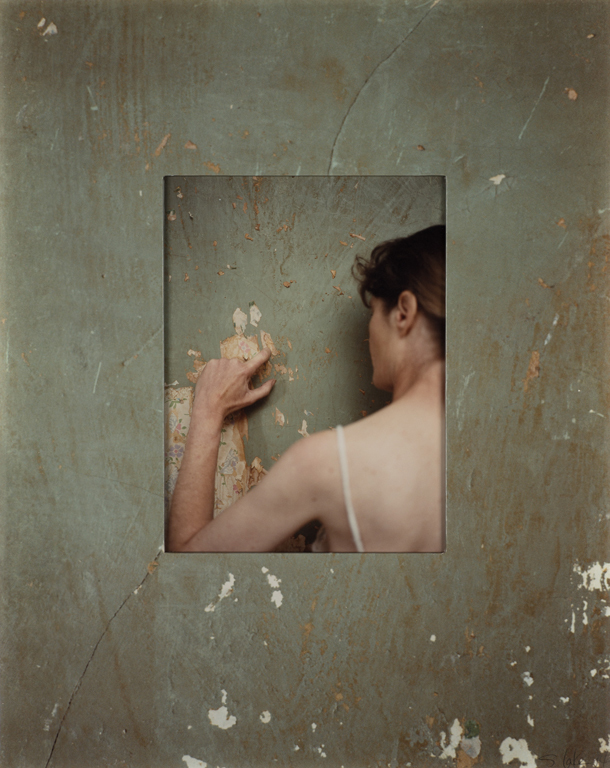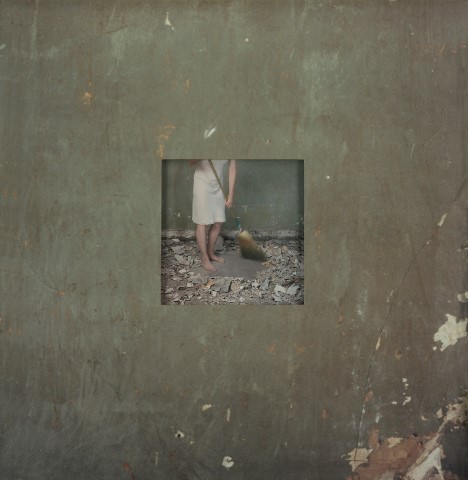 Re-Reading Recovery followed its closely related work, My Friend Told Me I Carried Too Many Stones, 1994–95, another colour series in which Lake explored ideas about perception and concept. Again, Lake appears to be in the same thin cotton slip and in front of a similar green crumbling wall, though in this first work returning to the familiar subject and medium of the body after her decade of activism, her back is turned to the camera. Her profile is visible and her shoulder bare, except for the strap of her slip as she scratches at the crumbling wall. Her figure is cropped by what appears simultaneously to be a mat and a frame as well as a photograph in close-up of the same crumbling wall.
The effect suggests that Lake is embedded inside a strange mirror—the looking-glass kind devised by Lewis Carroll: she is inextricable from her surroundings but also burrowing into a recessed photographic plane. Two perceptually contradictory actions are at play: peeling away and layering, at once offering an increasingly recessed space and the hard reality of the photographic surface. Realizing that her body had changed and aged over the course of the decade since she last appeared in her work, she opted for a more introspective approach to depicting herself, one that could also represent the positive attributes of aging and maturity. For Lake, clearing the rubble symbolized a figure emerging from struggle and preparing the way for a new phase.
In 2008, the Art Gallery of Ontario asked Lake if she would adapt Re-Reading Recovery and My Friend Told Me I Carried Too Many Stones to be a large-scale outdoor installation during the gallery's renovation. Titled Rhythm of a True Space, the various iterations of Lake in her sweeping action were depicted in a fifty-six-foot-long seamless vinyl wrap on the hoarding around the building—the necessary step of clearing away the rubble in the process of rebuilding. Although in My Friend Told Me I Carried Too Many Stones, Lake seemed confined, by the time her larger-than-life image appeared on the exterior of the gallery hoarding, in Rhythm of a True Space, she seemed to have broken away from her confines as she tended to the aftermath of her escape.