Suzy Lake as Gary William Smith 1973–74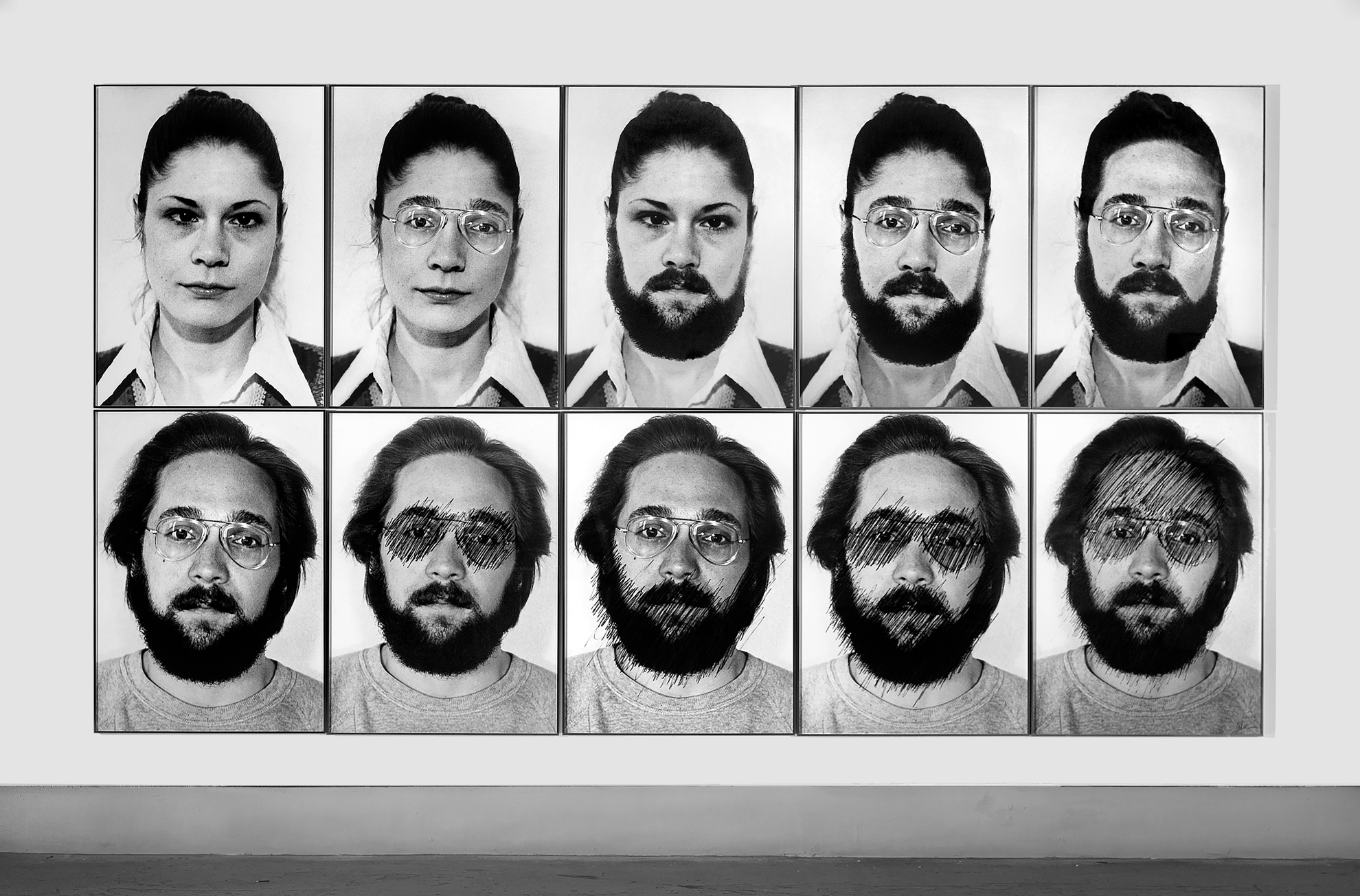 In all nine works that make up the Transformations series, 1973–75, Lake begins with a set of self-portraits presented in a grid. With the progression from one image to the next, she uses montage to introduce a facial feature from another face onto her own, and gradually morphs into another person entirely. Suzy Lake as Gary William Smith shows Lake's portrait frame by frame transformed into a portrait of Smith—a colleague from Wayne State University who was visiting Montreal at the time. Further graphic interventions—such as shading added with a marker—highlight individual features from Smith's portrait that have replaced Lake's in the images. In contrast to previous photographic series in which Lake played with variations on herself to make her point, here she gradually and playfully transforms her portrait into that of another person.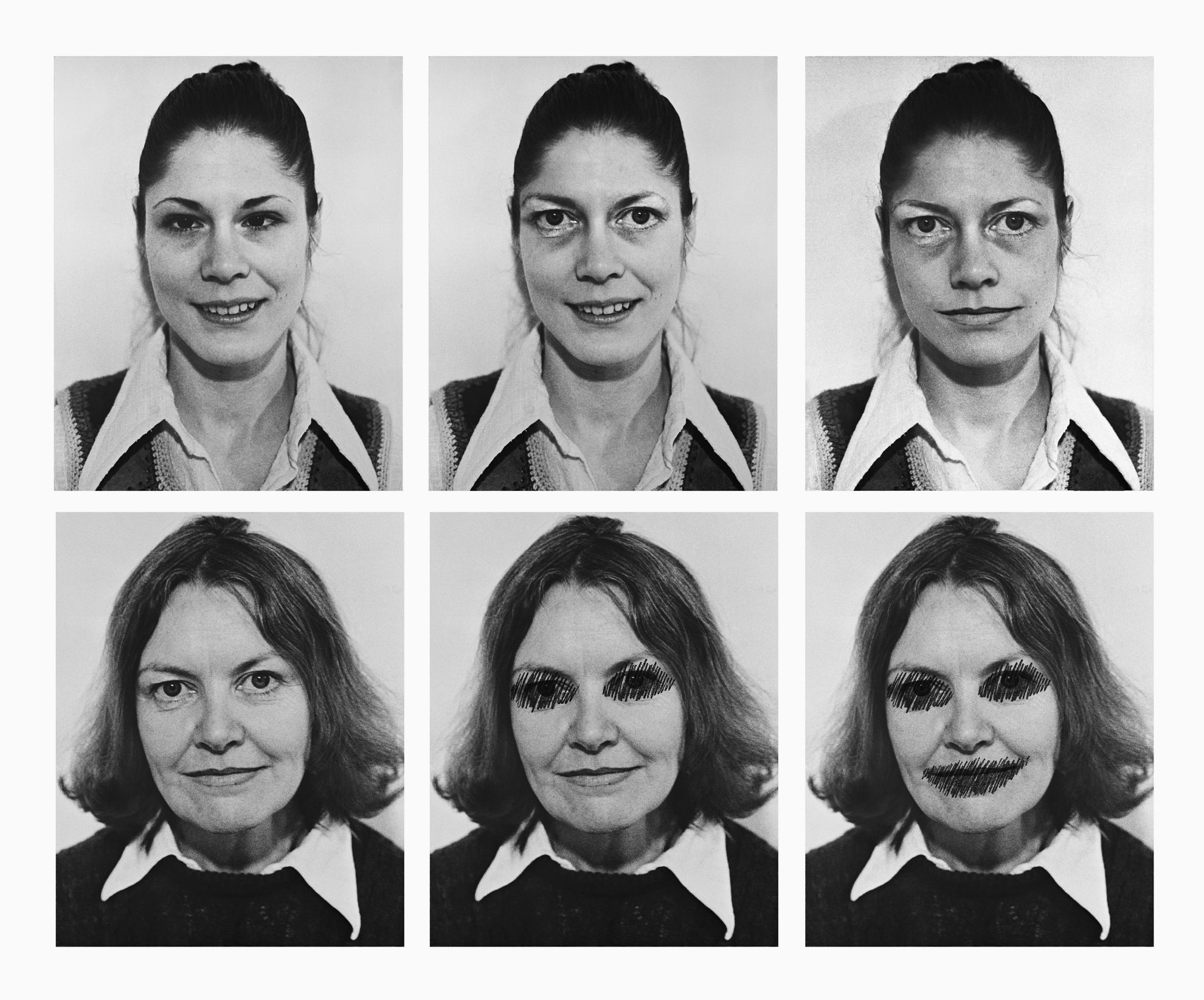 At the midpoint of the transition, Lake appears still recognizably herself, but the lower half of her face is replaced with Smith's beard. Although the performance of gender was not at the forefront of Lake's thinking at the time, the Smith piece in particular might nevertheless be regarded as an important feminist work in the history of art. In relation to the traditional photographic portrait, it raises issues that explore the nuanced elements of gender, transformation, performance, the scrutinizing view of the self, and flexible markers in the formation of identity. Lake's morphing into Smith is exemplary of the power of Lake's visual transformations—here, from woman to man, unrecognizable as herself by the last frame, despite her own photographic portrait as the point of departure.
In making the Transformations series, Lake chose partners (men, women, and one child) from whom she had "learned something"—individuals from her life who had influenced her—and the images are a visual record of sorts of their effect on her, in the same way that we absorb the mannerisms of people we admire.  The portraits are all very large, a scale that was exceptional at the time. Using analog photography, she stencilled out features from two different negatives, and then exposed them in a darkroom. Each photograph is at once its own portrait, but all together the images document the accumulation of new facial features that Lake has layered on the original photograph of herself.
In another work in the series, Suzy Lake as Françoise Sullivan, 1973–74 (printed 2012), Lake first shaded out the eyes and then the mouth of Françoise Sullivan (b.1923), an important Quebec artist and choreographer.  The work draws attention to the photographic surface, to the process of creating the photographs, and to the photo-editing process—what must be discarded and what remains.