Baldwin-Lafontaine Monument 1908–14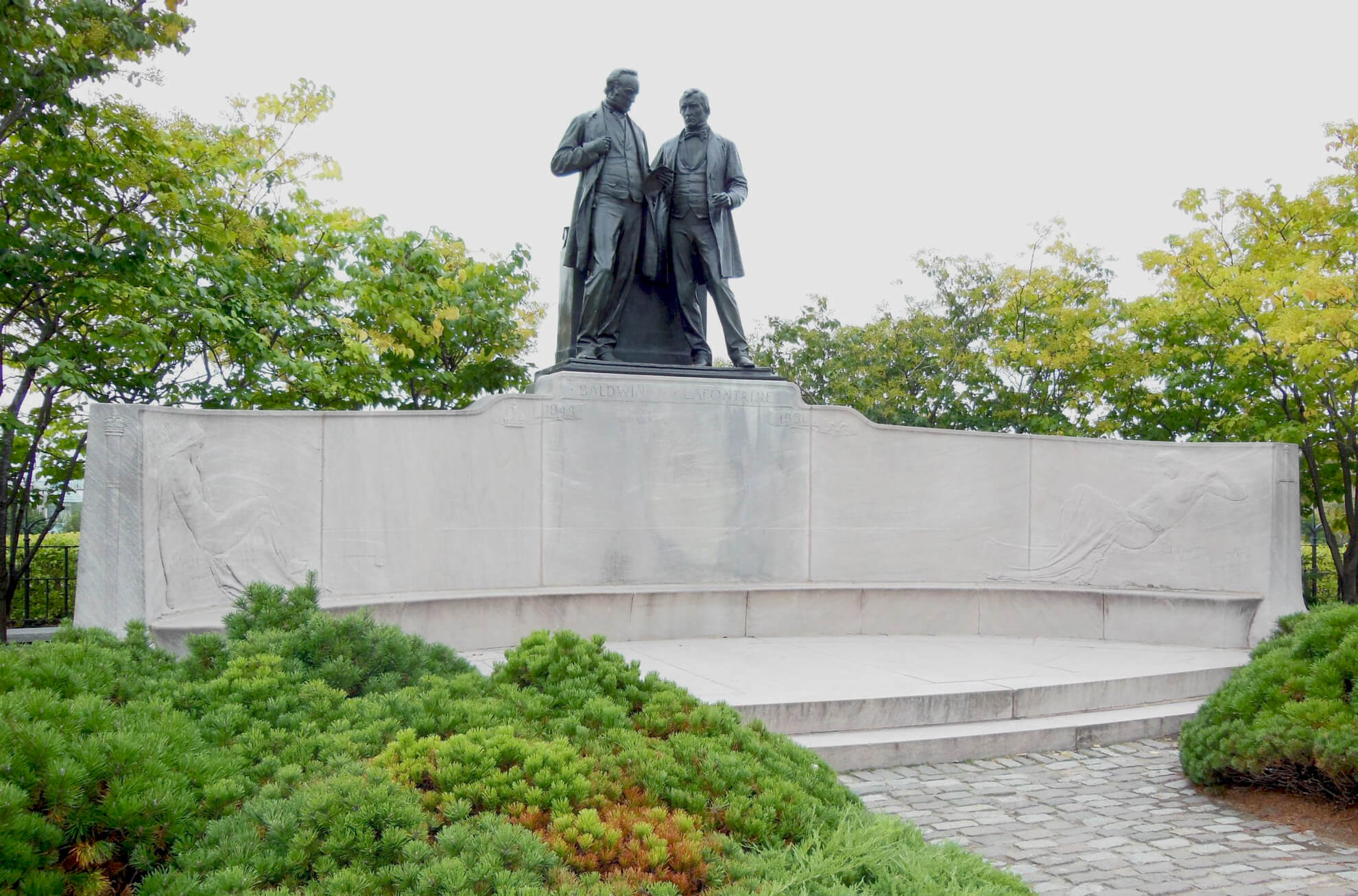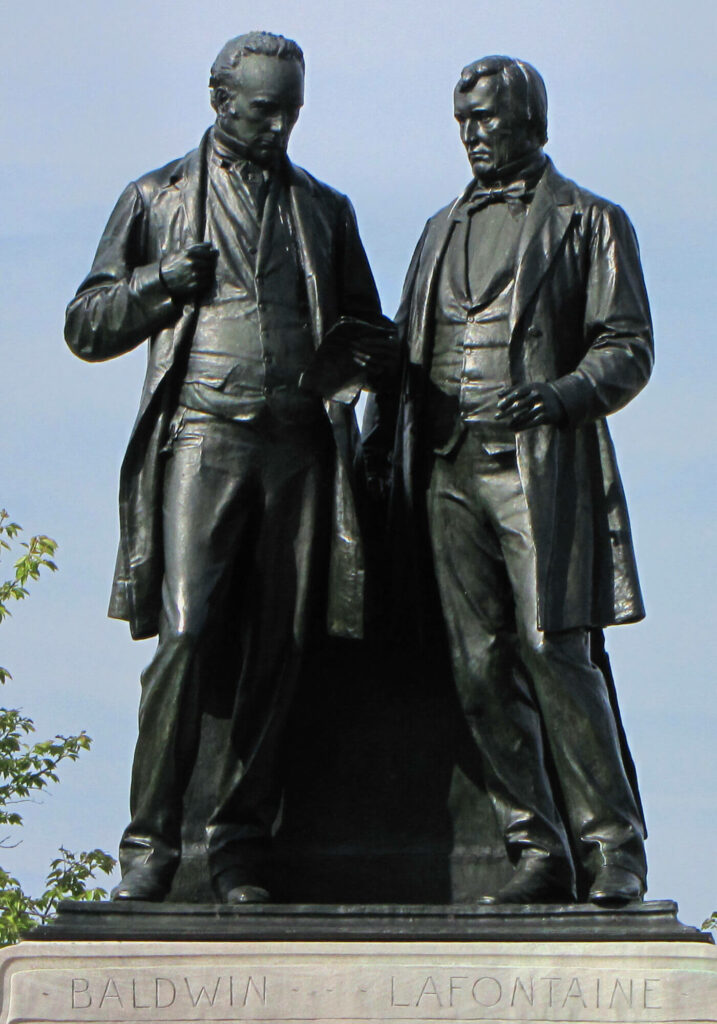 This work came into existence through the efforts of Governor General Earl Grey, who admired the Honourable Robert Baldwin and Sir Louis-Hippolyte Lafontaine for their collaboration in bringing together Upper Canada and Lower Canada into the united Province of Canada in 1848 and their efforts to establish modern democracy in Canada.  The Baldwin–Lafontaine Monument is Allward's first horizontal design, and it features a pedestal measuring approximately thirty-two feet from end to end in the form of a crescent-shaped stone bench, or exedra. The composition demonstrates that Allward was prepared to depart from traditional conventions in order to better convey the underlying meaning of the work. Surmounting the pedestal, bronze figures of Baldwin and Lafontaine stand beside each other in conversation in front of a parliamentary desk. Immediately below them is the inscription, "Baldwin Lafontaine 1848–1851," flanked by a crown and a fleur-de-lis. Combining two statues of historical figures in a single monument was rare in Allward's lifetime, the most notable example being the Lafayette and Washington Monument by Frédéric-Auguste Bartholdi (1834–1904), erected in Paris in 1895 and New York City in 1900.
On either end of the bench that forms the pedestal are figures portraying Upper and Lower Canada, sculpted in low relief. Upper Canada is symbolized by grain and a plow, referring to the agricultural life of the early settlers, while Lower Canada is represented by a boat and a cross, alluding to the voyageurs. At the end of the wall on the left is a mace, while on the right there is a downturned sword, symbols of government and justice.
The design of the Baldwin–Lafontaine Monument echoes the Admiral David Farragut Monument in Union Square, New York, 1876–81, created by Augustus Saint-Gaudens (1848–1907), which features a figure of Farragut on top of a crescent-shaped marble bench. Unlike Saint-Gaudens's sculpture, however, Allward's use of the bench relates directly to the monument's subject, acting as a whisper wall that amplifies the voices of people who are seated at either end and thereby symbolizing the dialogue between Upper and Lower Canada. Allward may have seen the Farragut and the Lafayette and Washington monuments during a trip to New York City, with both influencing his future work.