The Storm 1920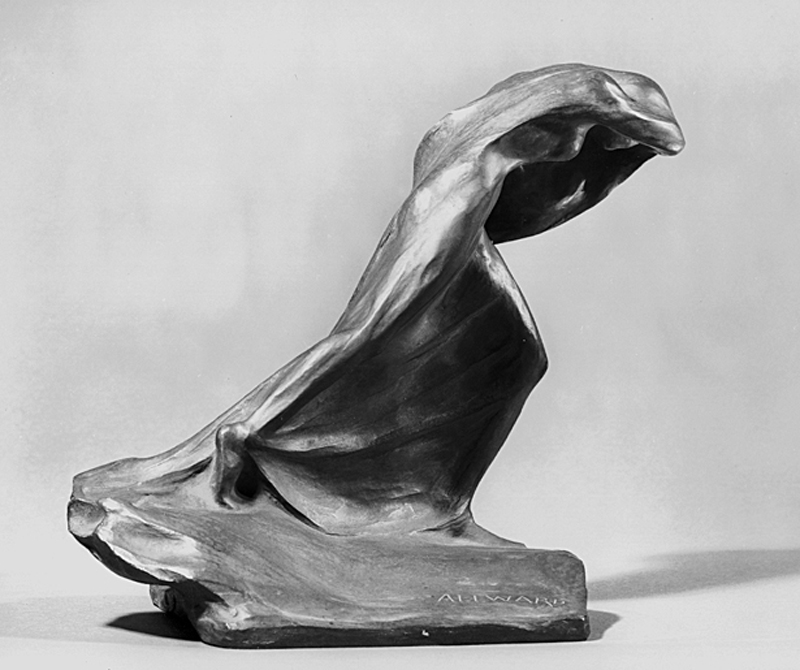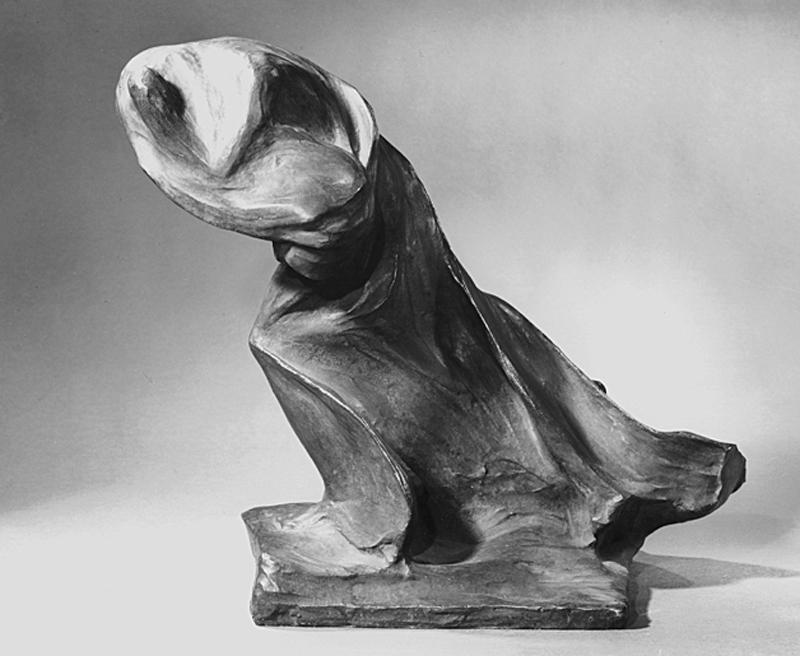 The Storm, a work that portrays a woman leaning forward, her face hidden by her raised arm and her cloak, is a rare example of a small bronze by Allward. He had sculpted many allegorical female figures for his large public monuments, from Peace on the Northwest Rebellion Monument, 1894–96, to Canada on the South African War Memorial, 1904–11, but this modest, expressive piece was unique. It was created to fulfill the Royal Canadian Academy of Arts (RCA) requirement that an artist must donate a work of art, known as a diploma work, to the academy in order to be elected academician. The process was important for the legacy of participating artists, each of whom would submit a work that would become a permanent part of the nation's art collection.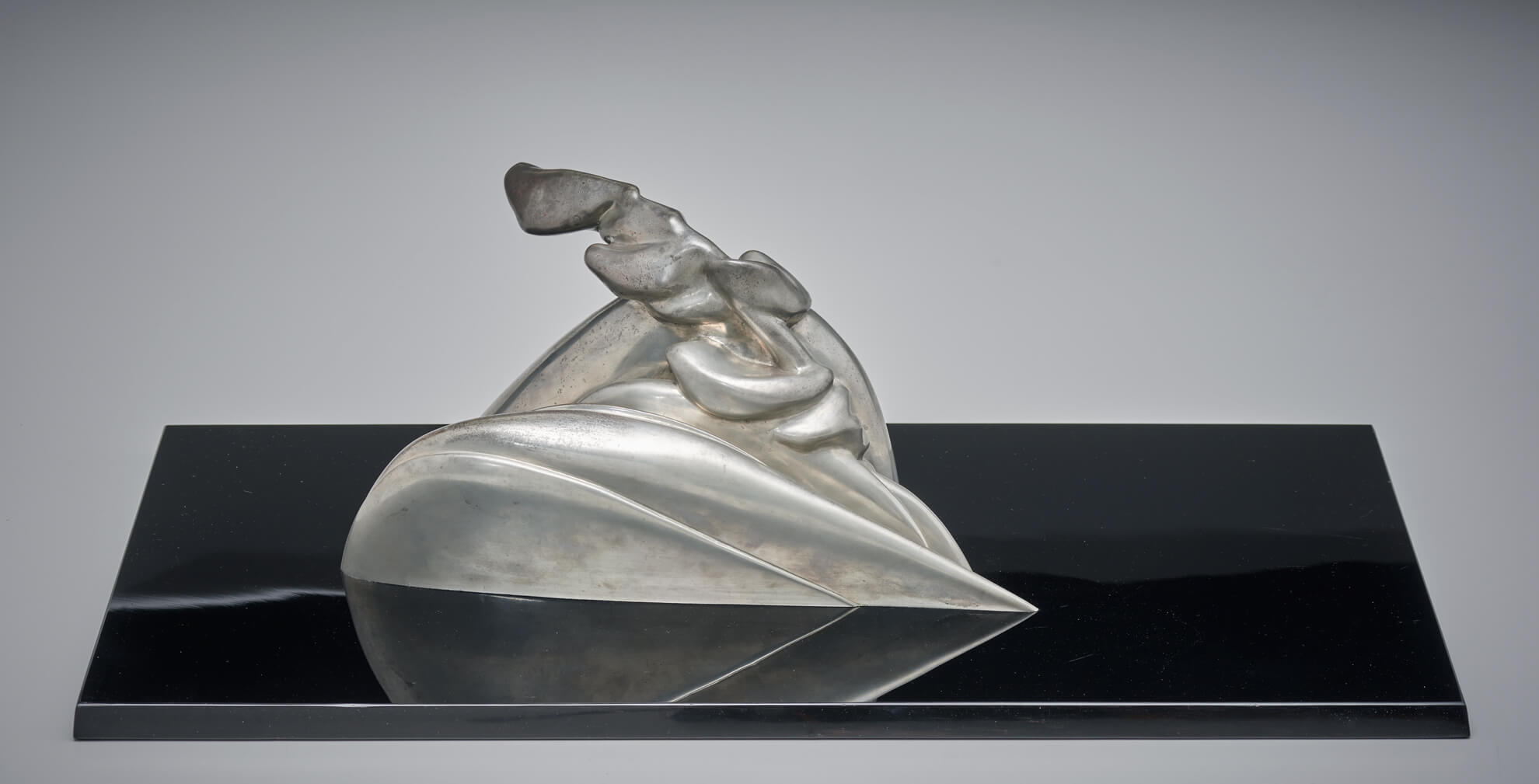 Despite its special purpose, The Storm is reminiscent of other sculptures Allward made around 1920. The pose is similar to figures in other works, including the sketch model of The Service of Our Women–Healing the Scars of War, 1918, for the proposed Bank of Commerce War Memorial, which features a woman climbing a rocky incline strewn with war debris, spreading seeds that will in time cover the scars of war. The expressive handling recalls several small plaster sculptures, such as Dream Time, c.1920–40, and The Reaper, c.1921, that Allward produced as studies for monuments. In the wider context of Canadian sculpture, the abstract quality of The Storm looks forward to such works as Northern Island, 1927, by Elizabeth Wyn Wood (1903–1966), a founding member of the Sculptors' Society of Canada.
Allward had a long association with the RCA. He had been elected associate member in April 1903 but resigned in November 1910 in protest against the rule requiring members to contribute regularly to RCA exhibitions, a stipulation especially demanding on sculptors given the time spent and costs incurred in producing a work. He rejoined the RCA in 1912, after the organization amended its constitution to allow sculptors to submit a photograph of an important work in lieu of a statue or model. Allward completed The Storm in 1920 and sent the work to the National Gallery of Canada early the following year. He created a second cast for Sir Edmund Walker (1848–1924), who in 1924 lent the sculpture to the British Empire Exhibition held in Wembley, England, where it was exhibited alongside other major Canadian artworks.