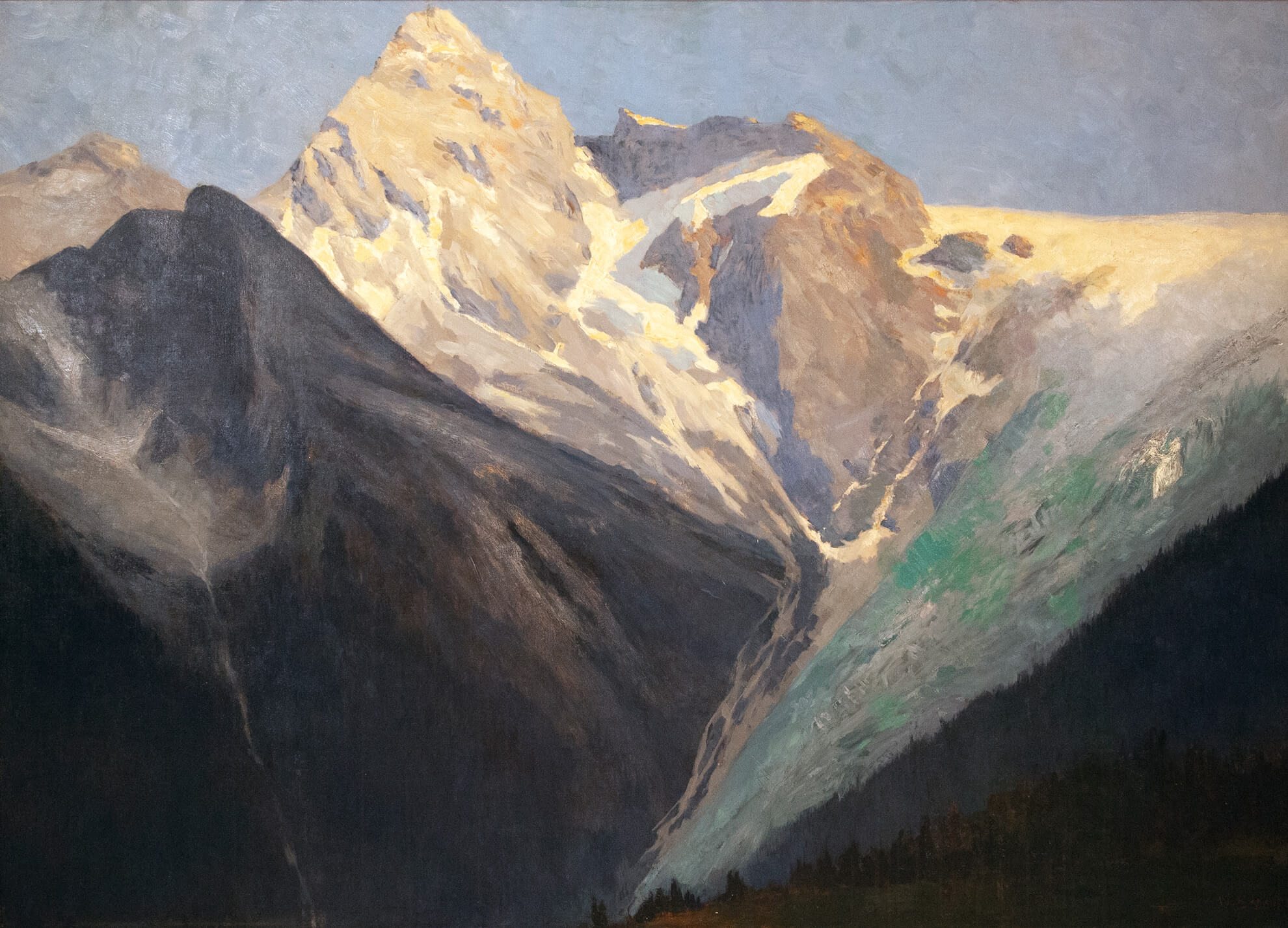 COPYRIGHT & CREDITS
ACKNOWLEDGEMENTS
From the Author
Thank you to the Title Sponsors of this book, Andrew and Valerie Pringle, without whom this publication would not be possible.
Writing this book has been a pleasure and a privilege, and there are many to whom I am indebted. I am grateful to Sara Angel for the opportunity and for several wonderful conversations about William Brymner, and to Michael Rattray and Sarah Brohman for their insightful editorial guidance. The staff at ACI have done tremendous work on this book, and I am particularly grateful to Stephanie Burdzy, Simone Wharton, and Annie Champagne. During the research for the project, many people assisted me with queries and searching for Brymner's paintings, and in particular I thank Katerina Atanassova, Daryl Betenia, Audrey Blanchette, Christine Braun, Krista Broeckx, Tobi Bruce, Isabelle Chartier, Danielle Currie, Jacques Des Rochers, Philip Dombowsky, Brian Foss, Jacquie Gardner, David Goldbloom, Celine Gorham, Juliet Graham, Ryan Green, Alan Klinkhoff, Jonathan Klinkhoff, Fynn Leitch, Kathleen Mackinnon, Marie E. Maltais, Heather McNabb, Sandra Paikowsky, Shannon Parker, Sarah Pepall, Amy Rose, Kerrie Sanderson, Myra Sourkes, Nathalie Thibault, and the staff at Queen's University Archives. Finally, special thanks to my extended family for all their interest and support in this and many other projects.
From the Art Canada Institute
The Art Canada Institute gratefully acknowledges the generosity of the Title Sponsors of this book, Andrew and Valerie Pringle.
We thank the Founding Sponsor of the Art Canada Institute: BMO Financial Group.
The ACI also thanks the other Title Sponsors of the 2020–2021 Canadian Online Art Book Project: Anonymous, Alexandra Bennett in memory of Jalynn Bennett, Kiki and Ian Delaney, The Koerner Foundation in memory of Walter C. Koerner, and The Sabourin Family Foundation.
We thank the 2020–2021 Season Sponsors of the Art Canada Institute: John and Katia Bianchini, Linda and Steven Diener, Richard and Donna Ivey, Michelle Koerner and Kevin Doyle, Alan and Patricia Koval Foundation, Nancy McCain and Bill Morneau, The McLean Foundation, Gerald Sheff and Shanitha Kachan Charitable Foundation, TD Bank Group, and Bruce V. Walter and Erica Segal.
We are grateful to the Art Canada Institute Lead Benefactors: Alexandra Baillie, Marilyn and Charles Baillie, Alexandra Bennett and the Jalynn Bennett Family Foundation, Grant and Alice Burton, The Delaney Family Foundation, Jon S. and Lyne Dellandrea, James and Melinda Harrison, The Michael and Sonja Koerner Charitable Foundation, Alan and Patricia Koval Foundation, Sarah and Tom Milroy, Partners in Art, and Sara and Michael Angel.
Appreciation goes as well to our Patrons: Anonymous, Christopher Bredt and Jamie Cameron, Connor, Clark & Lunn Foundation, Lilly Fenig, Roger and Kevin Garland, The Scott Griffin Foundation, Franca Gucciardi, matched by McCall MacBain Foundation, Lawson Hunter, Elaine Kierans and Shawn McReynolds, Judith and Wilson Rodger, Fred and Beverly Schaeffer, Michael Simmonds and Steven Wilson, Tina Tehranchian, and Robin and David Young.
Gratitude goes as well to our Founding Patrons, who supported the Art Canada Institute in its first year: Jalynn Bennett, The Butterfield Family Foundation, David and Vivian Campbell, Connor, Clark & Lunn Foundation, Albert E. Cummings, The Fleck Family, Roger and Kevin Garland, Glorious and Free Foundation, The Scott Griffin Foundation, Gershon Iskowitz Foundation, Sandra L. Simpson, Stephen Smart, Nalini and Tim Stewart, and Robin and David Young.
The ACI wishes to thank for their support and assistance the Agnes Etherington Art Centre (Jennifer Nicoll); Alan Klinkhoff Gallery (Alan Klinkhoff, Jonathan Klinkhoff); Archives of Ontario; Art Gallery of Alberta (Danielle Siemens); Art Gallery of Hamilton (Christine Braun); Art Gallery of Nova Scotia (Shannon Parker); Art Gallery of Ontario (Tracy Mallon-Jensen); the Beaverbrook Art Gallery (Celine Gorham); Canadian War Museum (Shannyn Johnson); Fine Arts Museums of San Francisco (Sue Grinols); Glenbow Museum (Daryl Betenia); Heffel Fine Art Auction House (Molly Tonken); Masters Gallery (Caitlyn Rinne); McCord Museum (Tania Marques); McMichael Canadian Art Collection (Jacqui Usiskin); Musée d'art de Joliette (Nathalie Galego); Musée national des beaux-arts du Québec (Véronique Graves); Montreal Museum of Fine Arts (Claudine Nicol, Marie-Claude Saia); Museum of Fine Arts Boston (Carolyn Cruthirds); National Gallery of Canada (Raven Amiro, Véronique Malouin, Ivan Parisien); Provincial Archives of Alberta (Katherine Epp); Power Corporation of Canada (Paul Maréchal); the Robert McLaughlin Gallery (Sonya Jones); Royal BC Museum & Archives (Kelly-Ann Turkington); the Royal Ontario Museum (Nicola Woods); University of Lethbridge (Juliet Graham, Andrea Kremenik, Josephine Mills); Vancouver Art Gallery (Danielle Currie); Walker's Fine Art; Brian Foss, Erik Larsen, and Kristen Larsen.
The ACI recognizes the additional private collectors who have given permission for their works to be published in this edition.
---
IMAGE SOURCES
Every effort has been made to secure permissions for all copyrighted material. The Art Canada Institute will gladly correct any errors or omissions.
---
Credit for Cover Image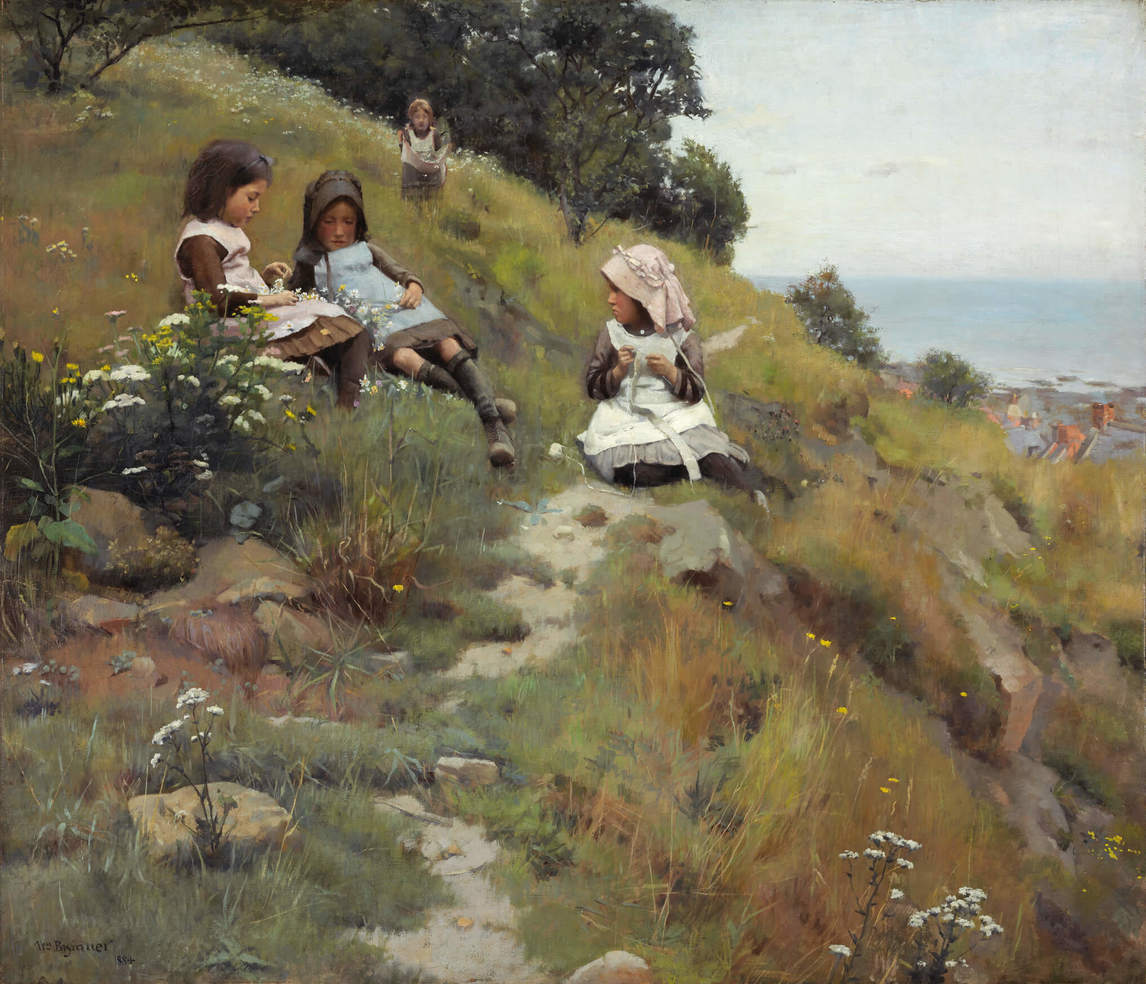 ---
Credits for Banner Images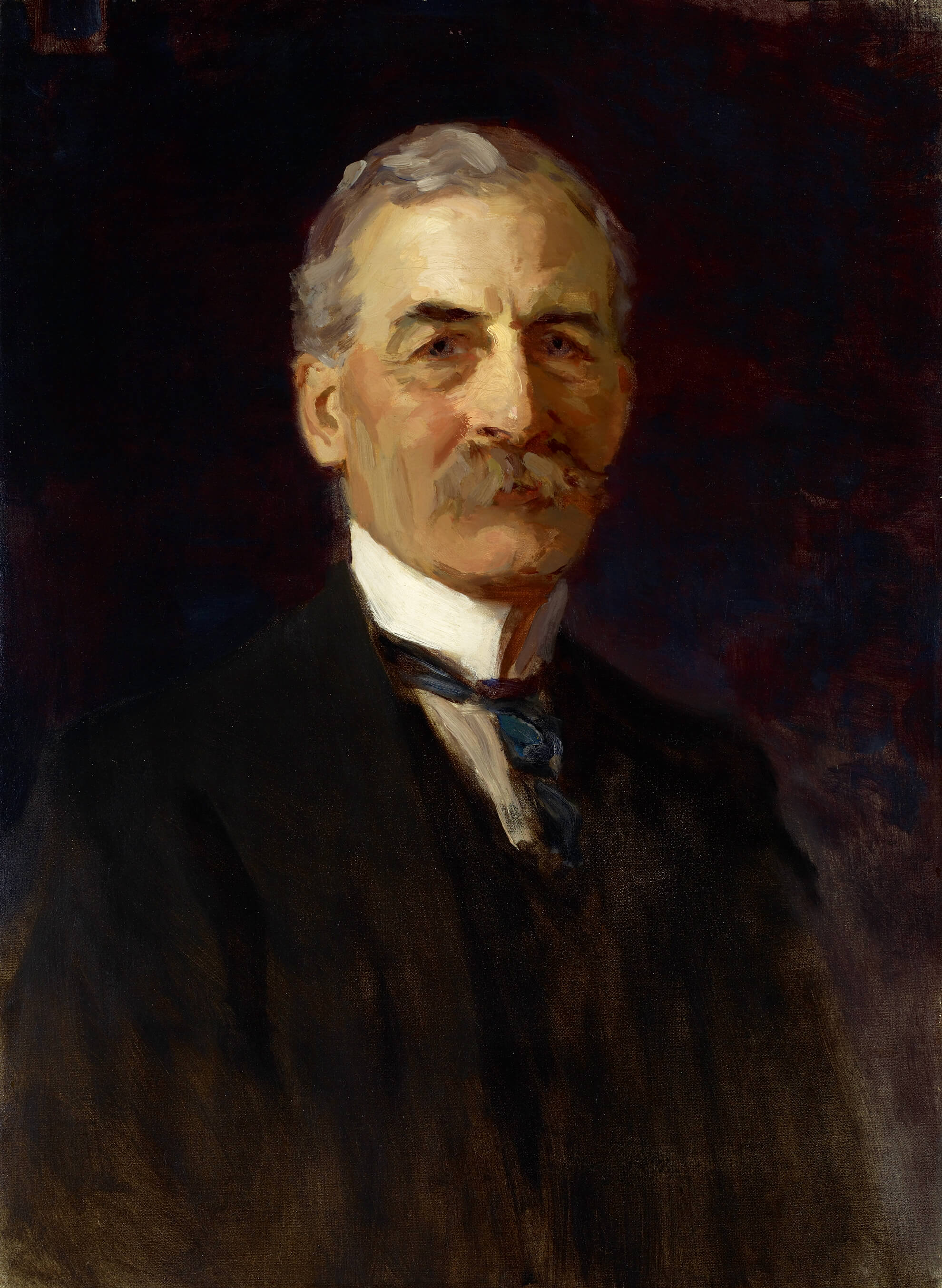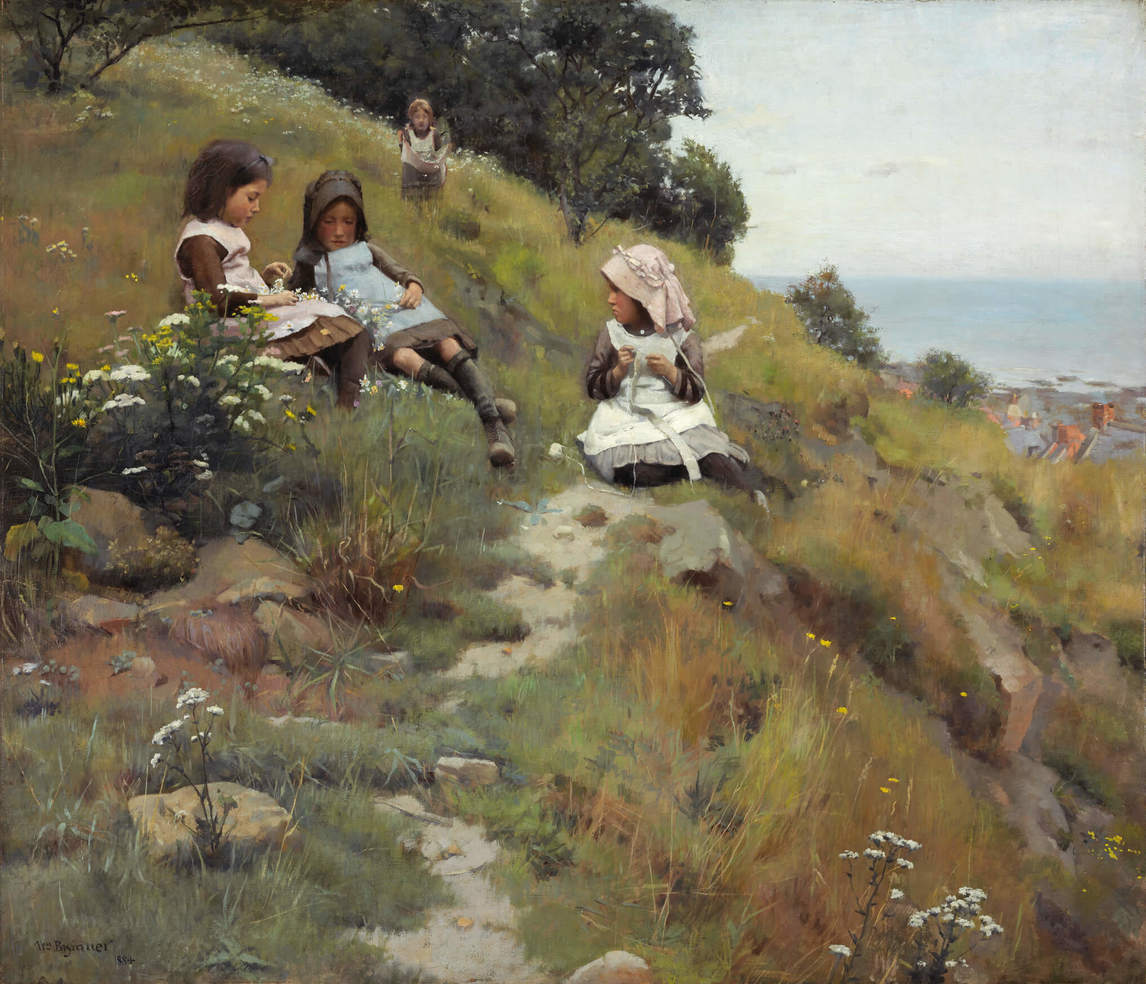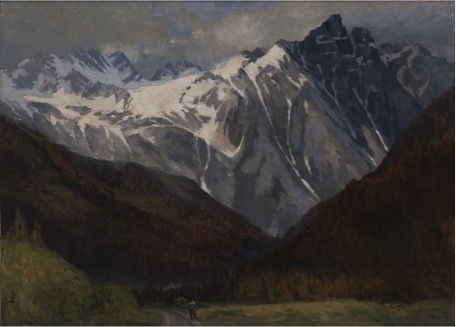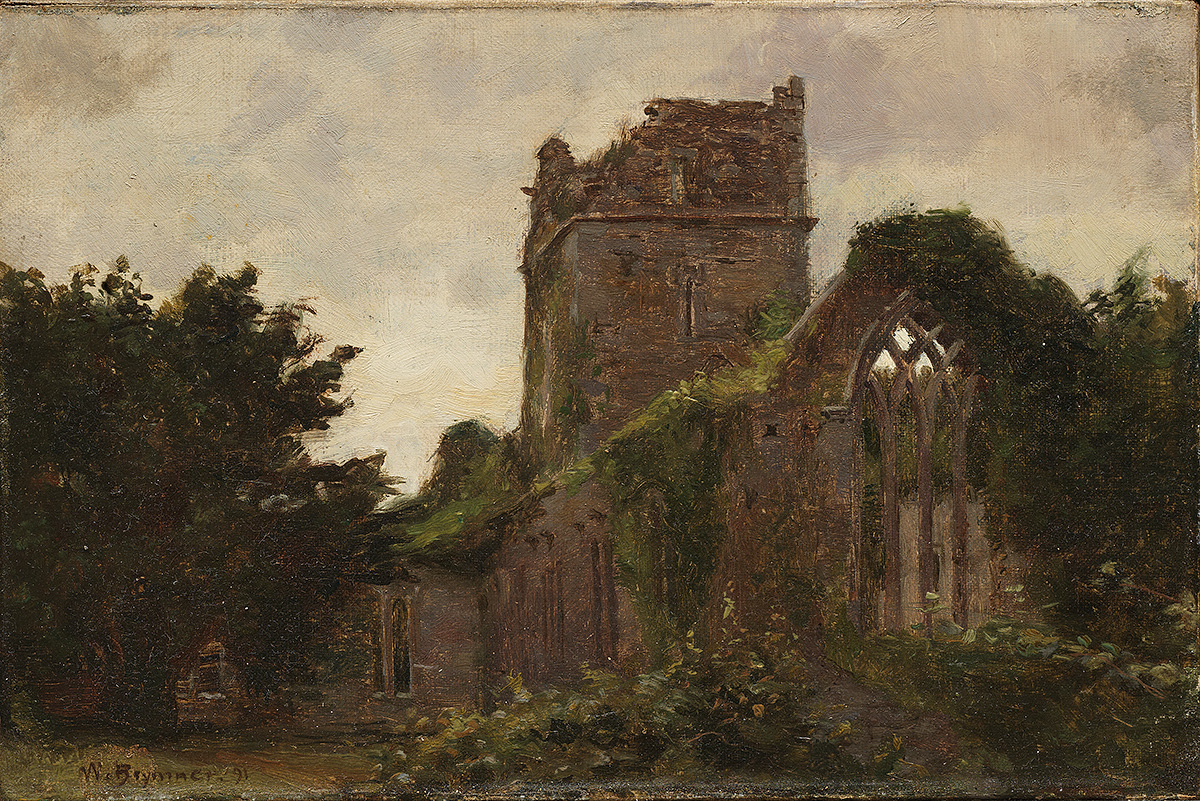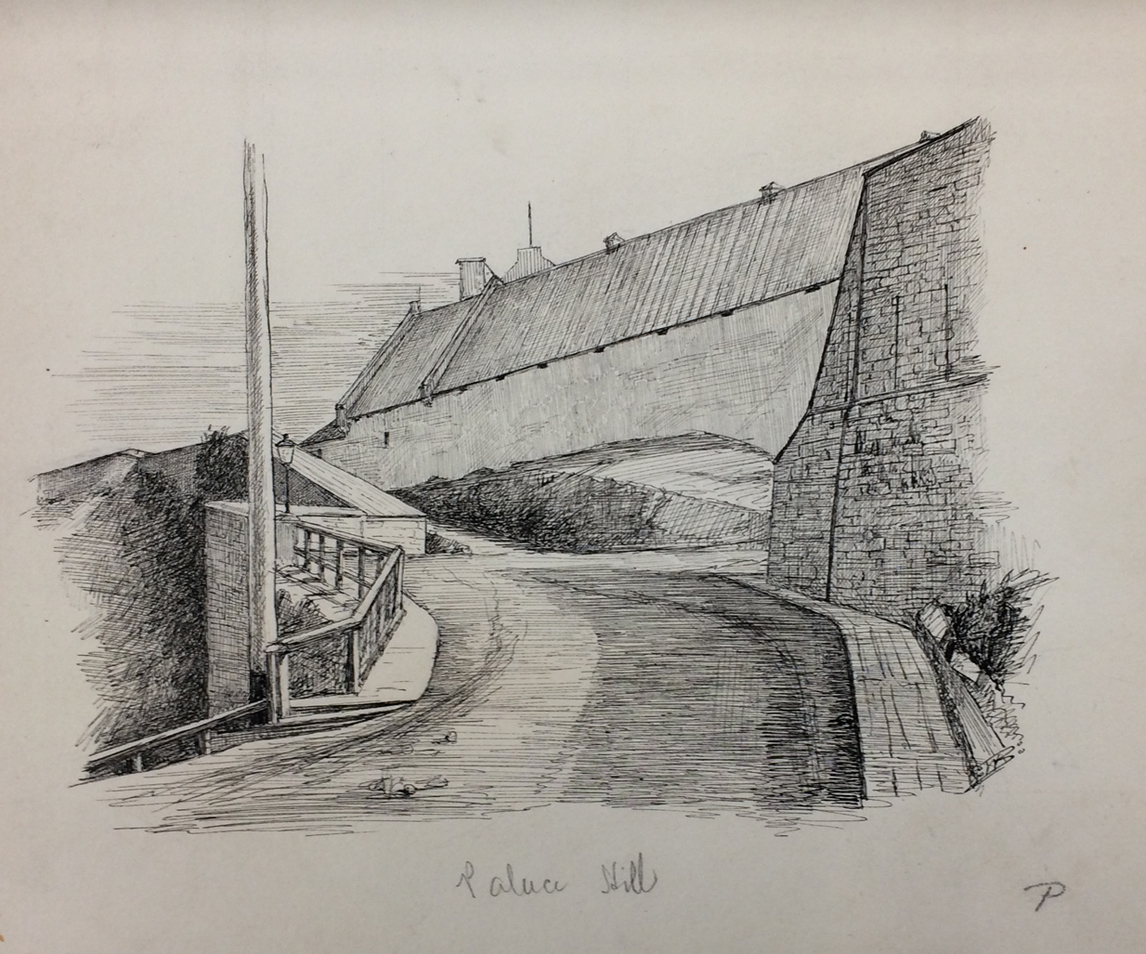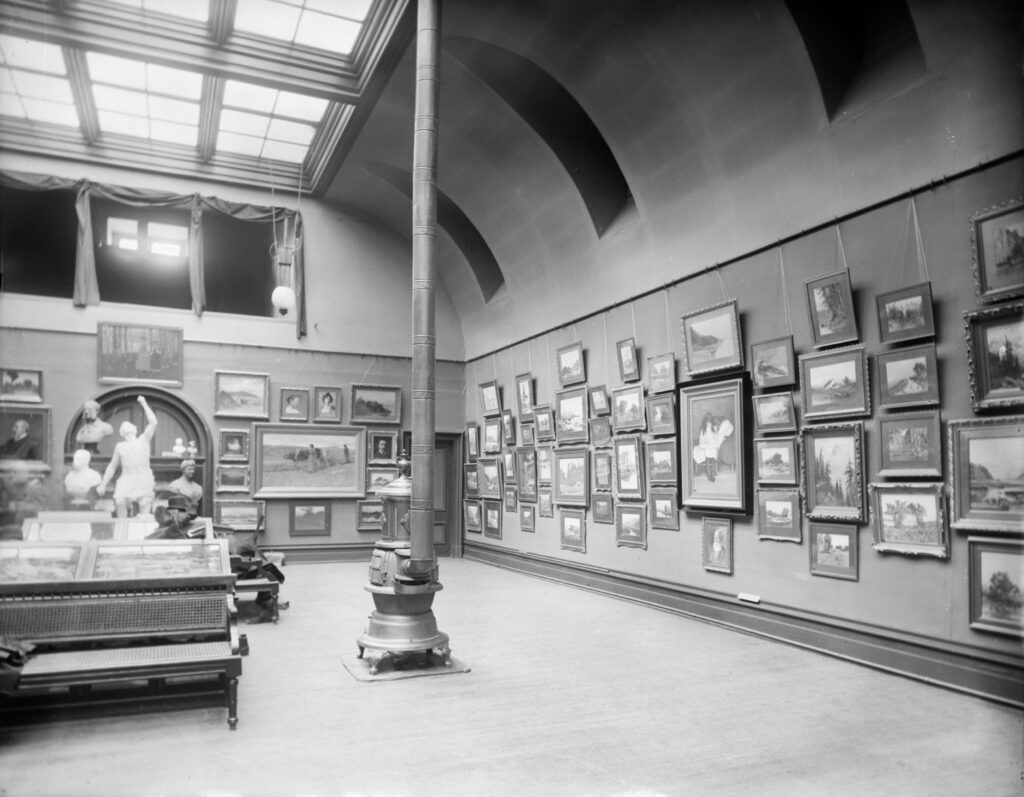 ---
Credits for works by William Brymner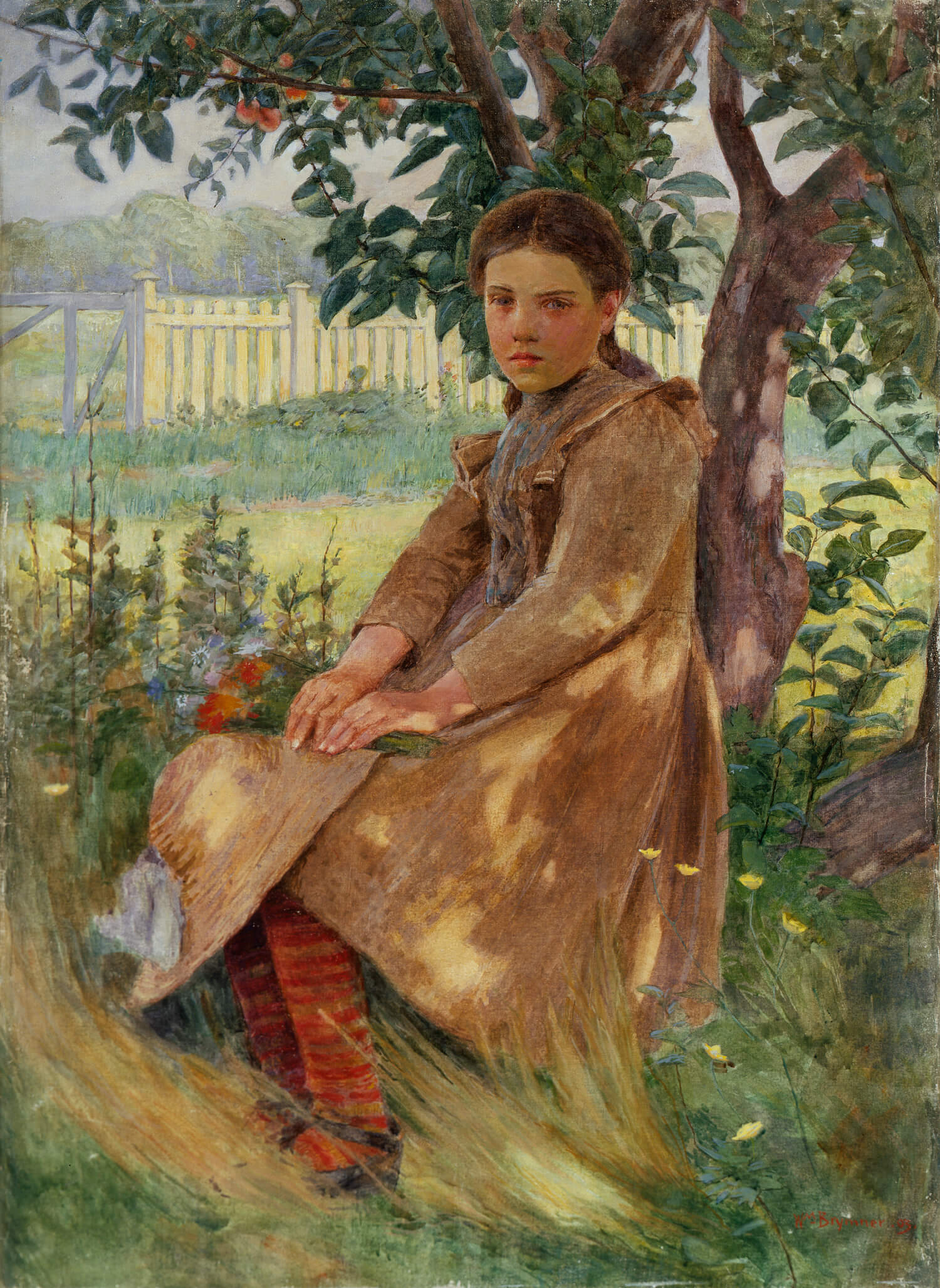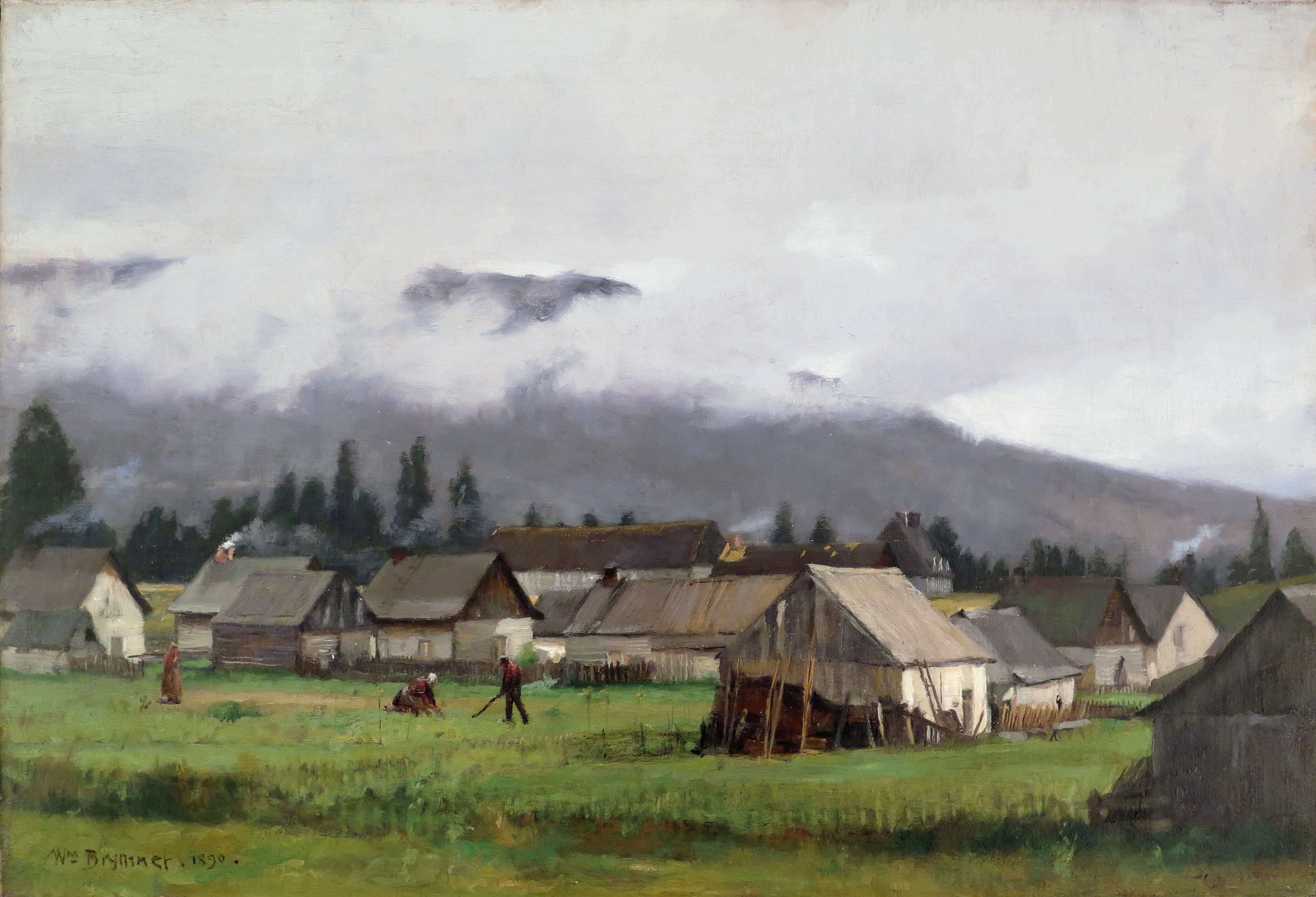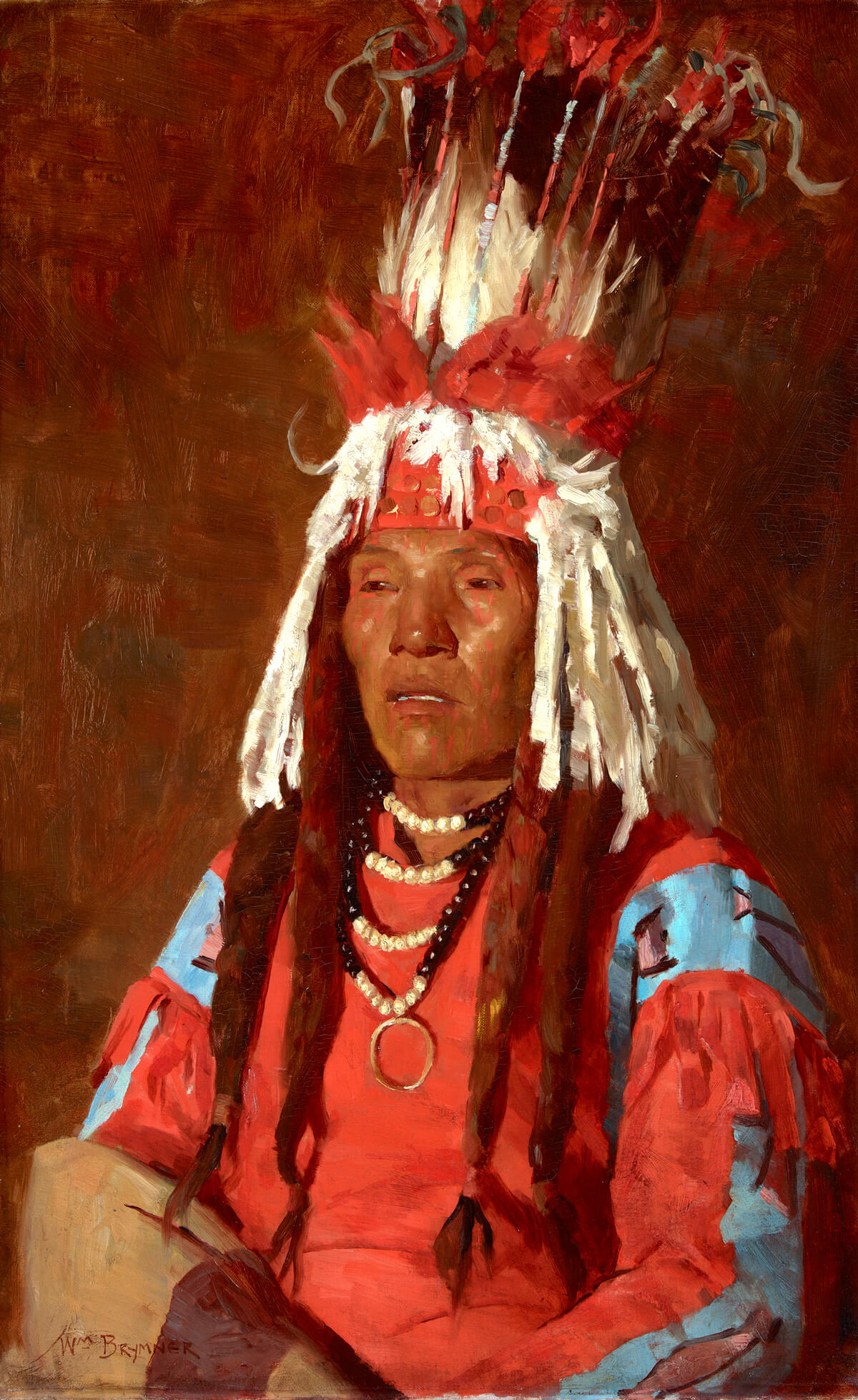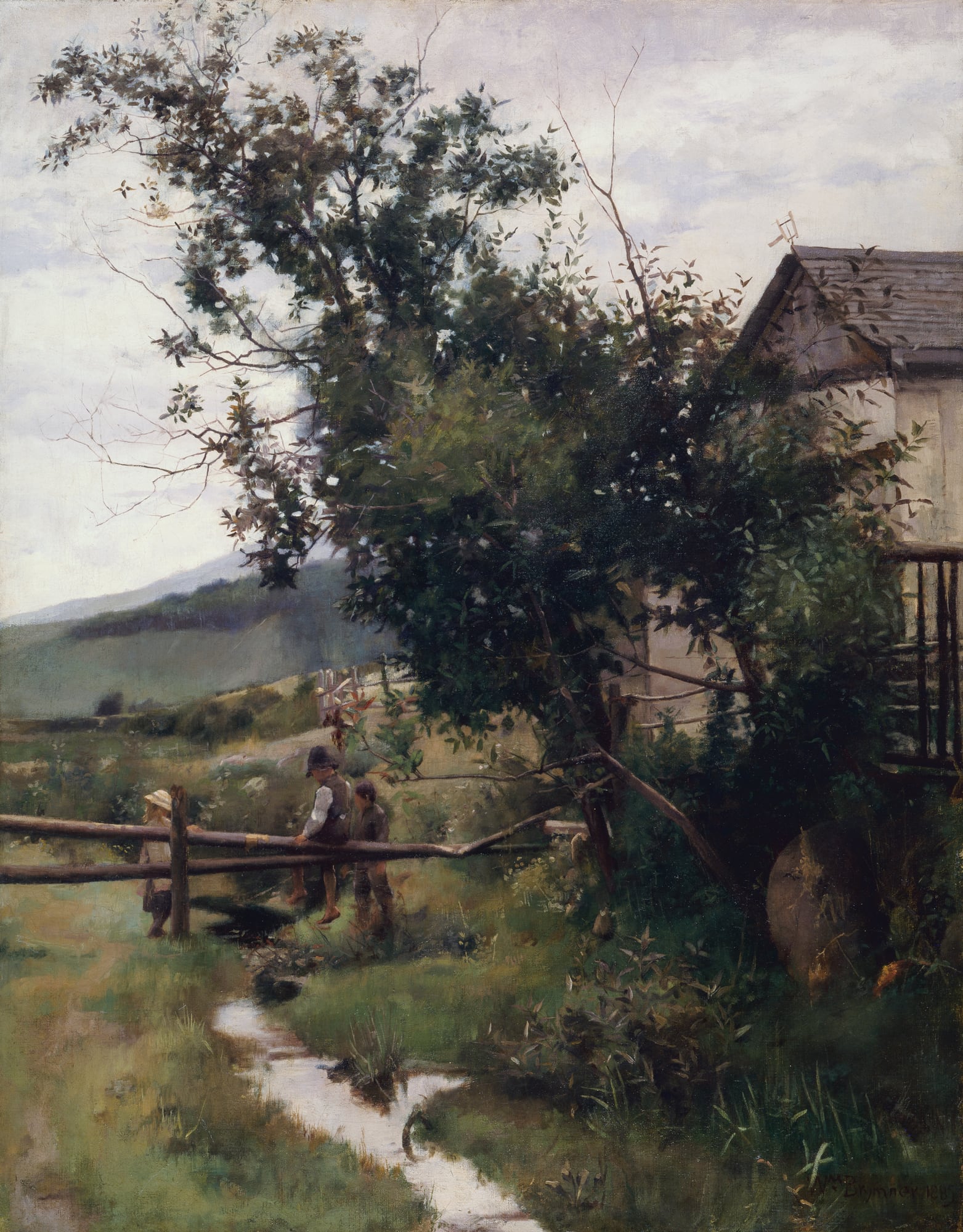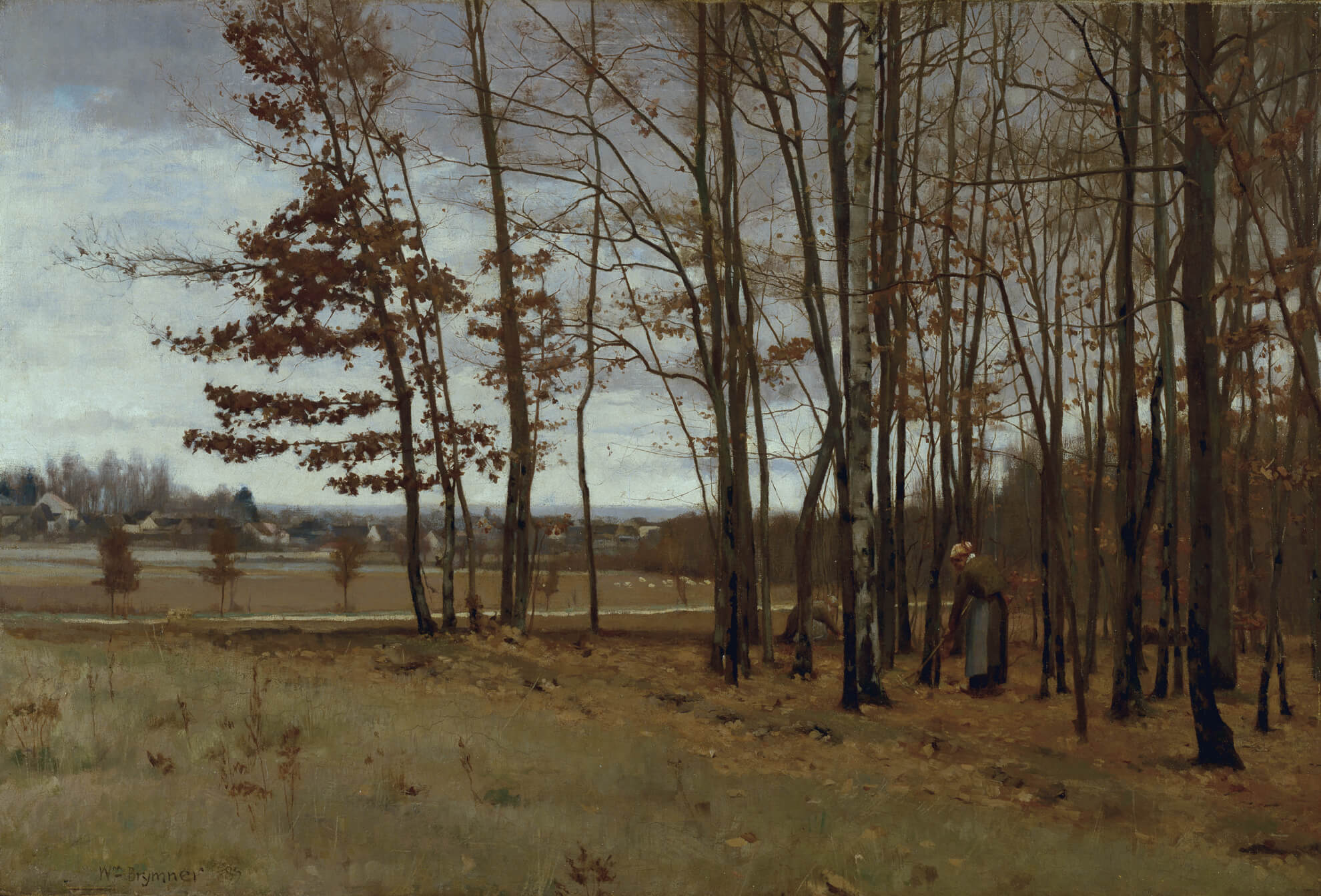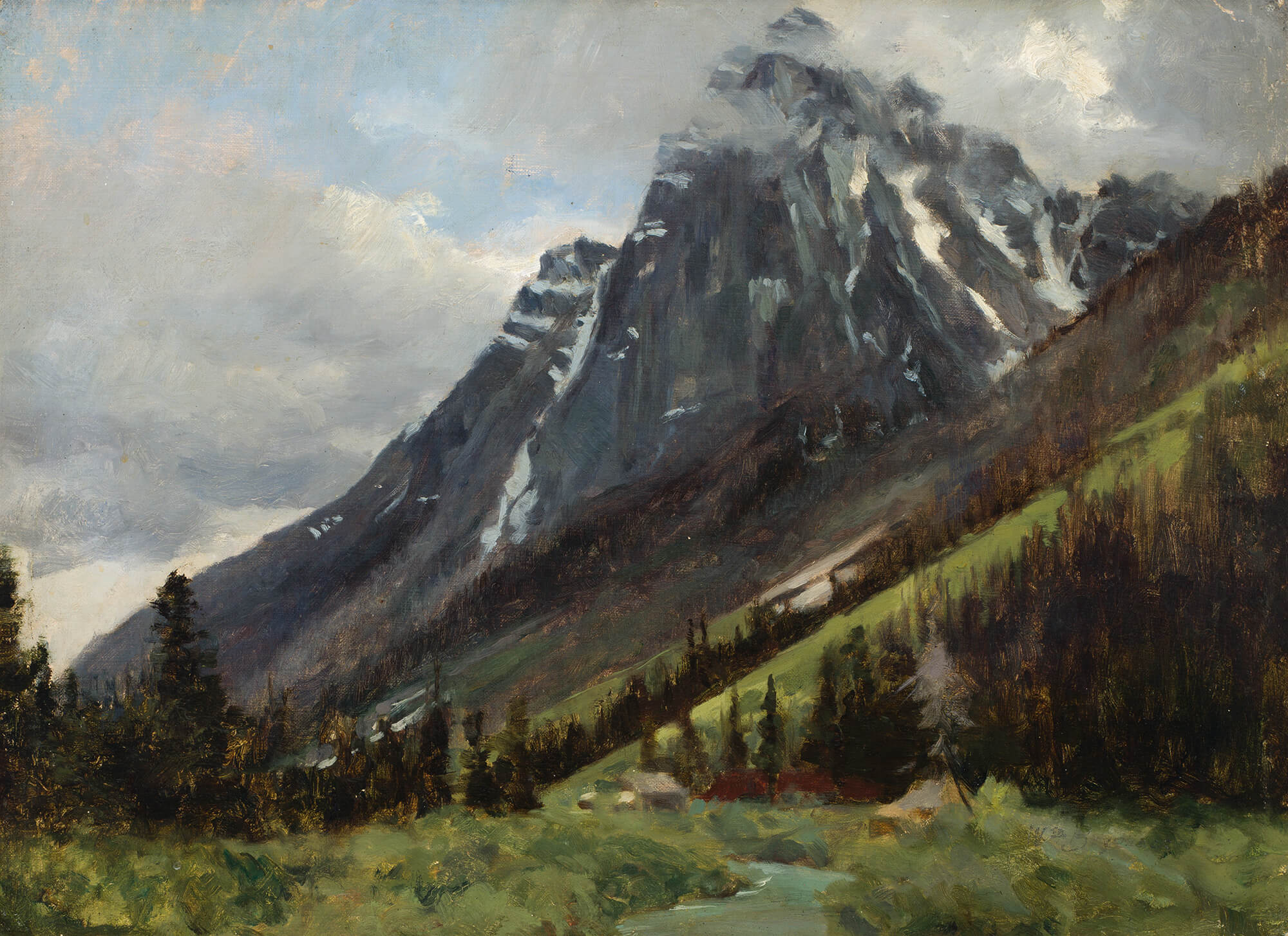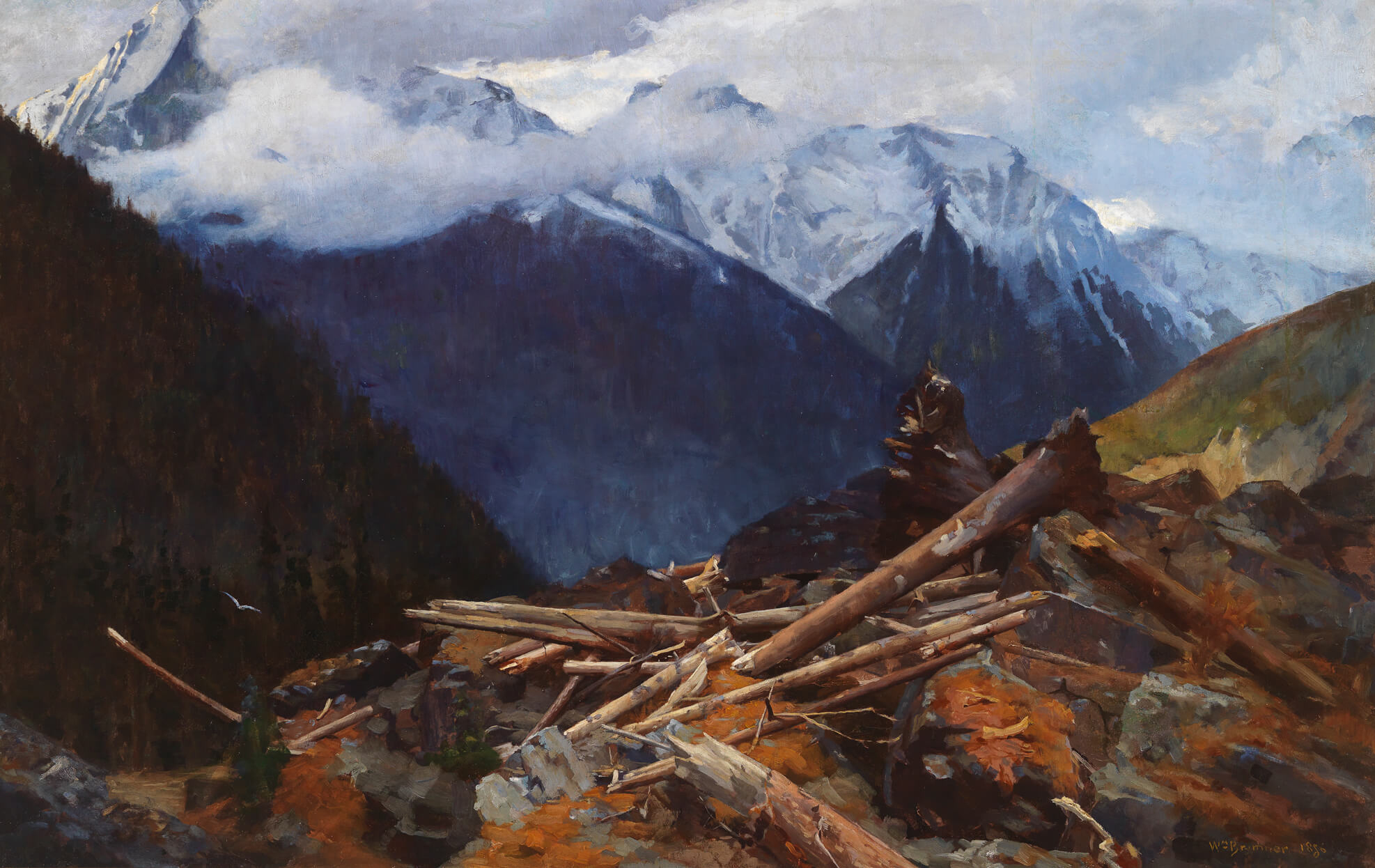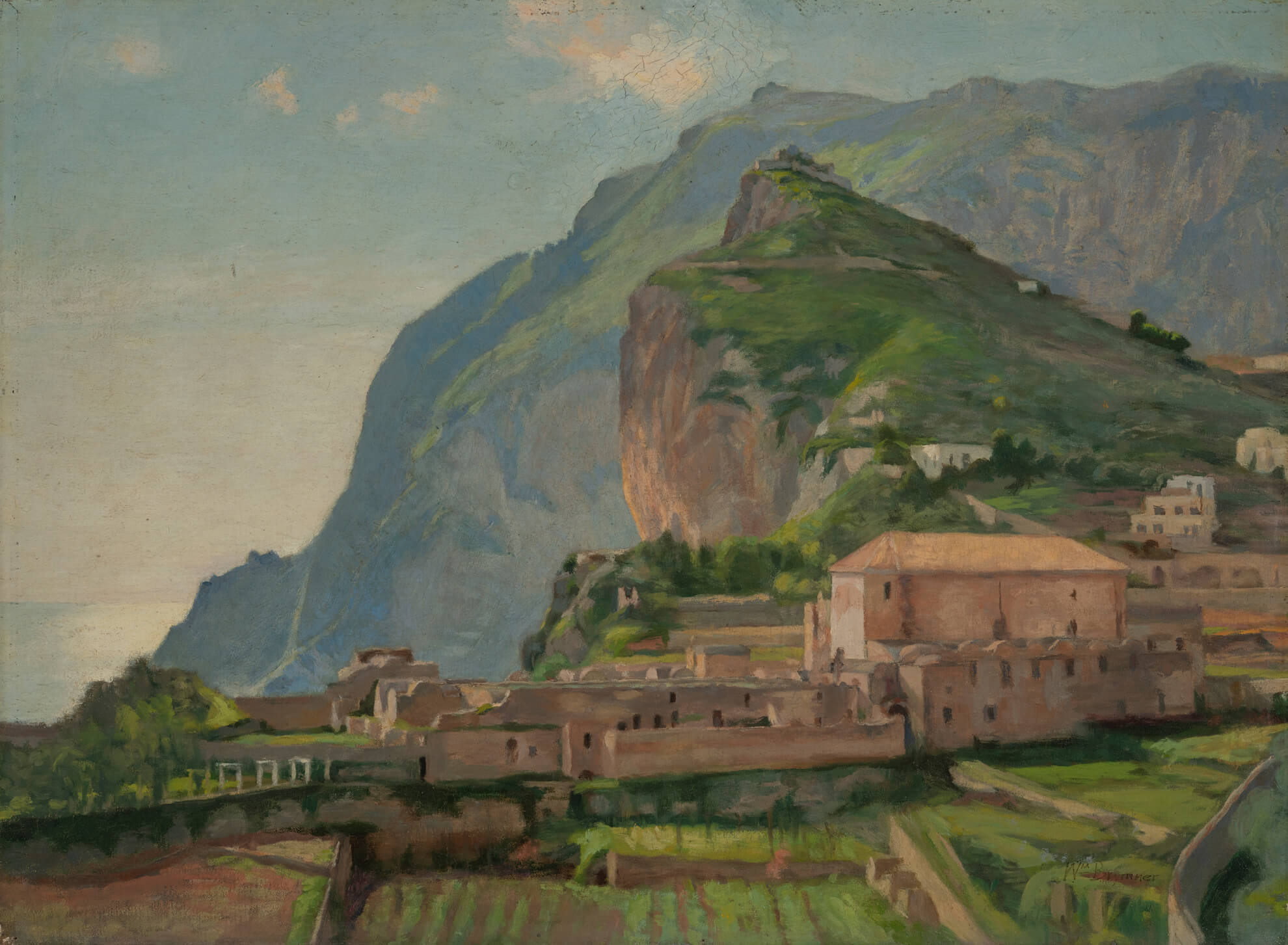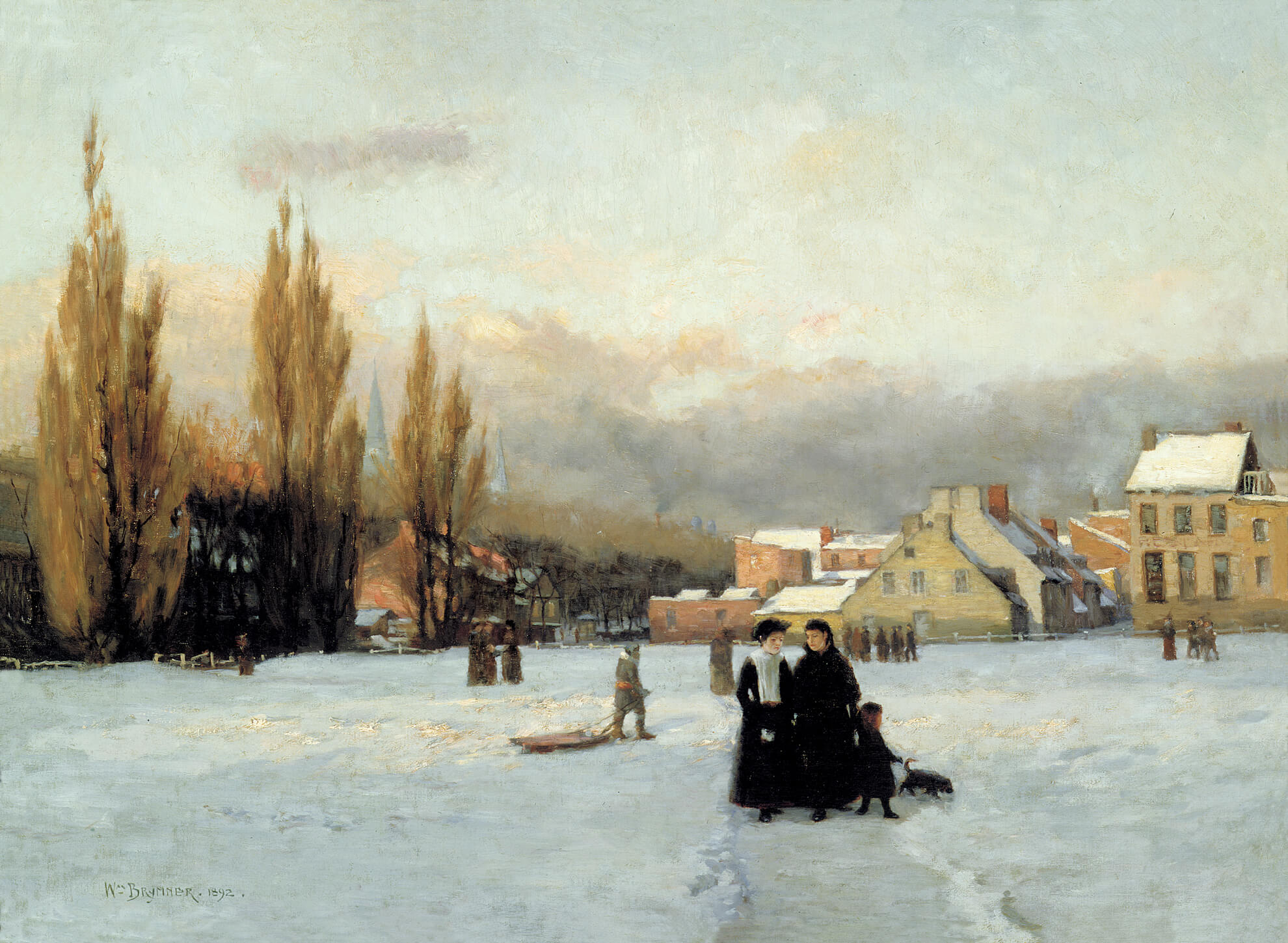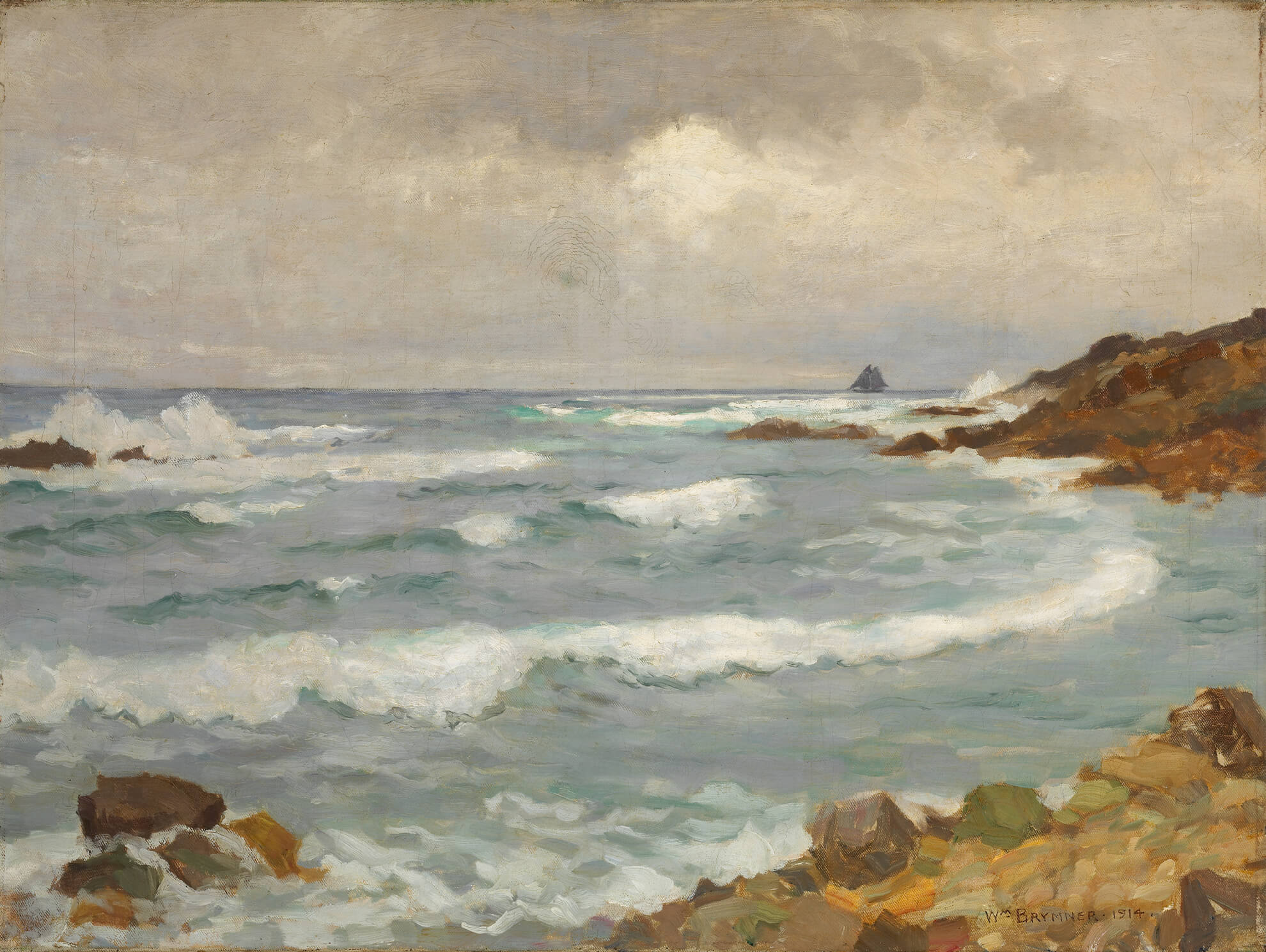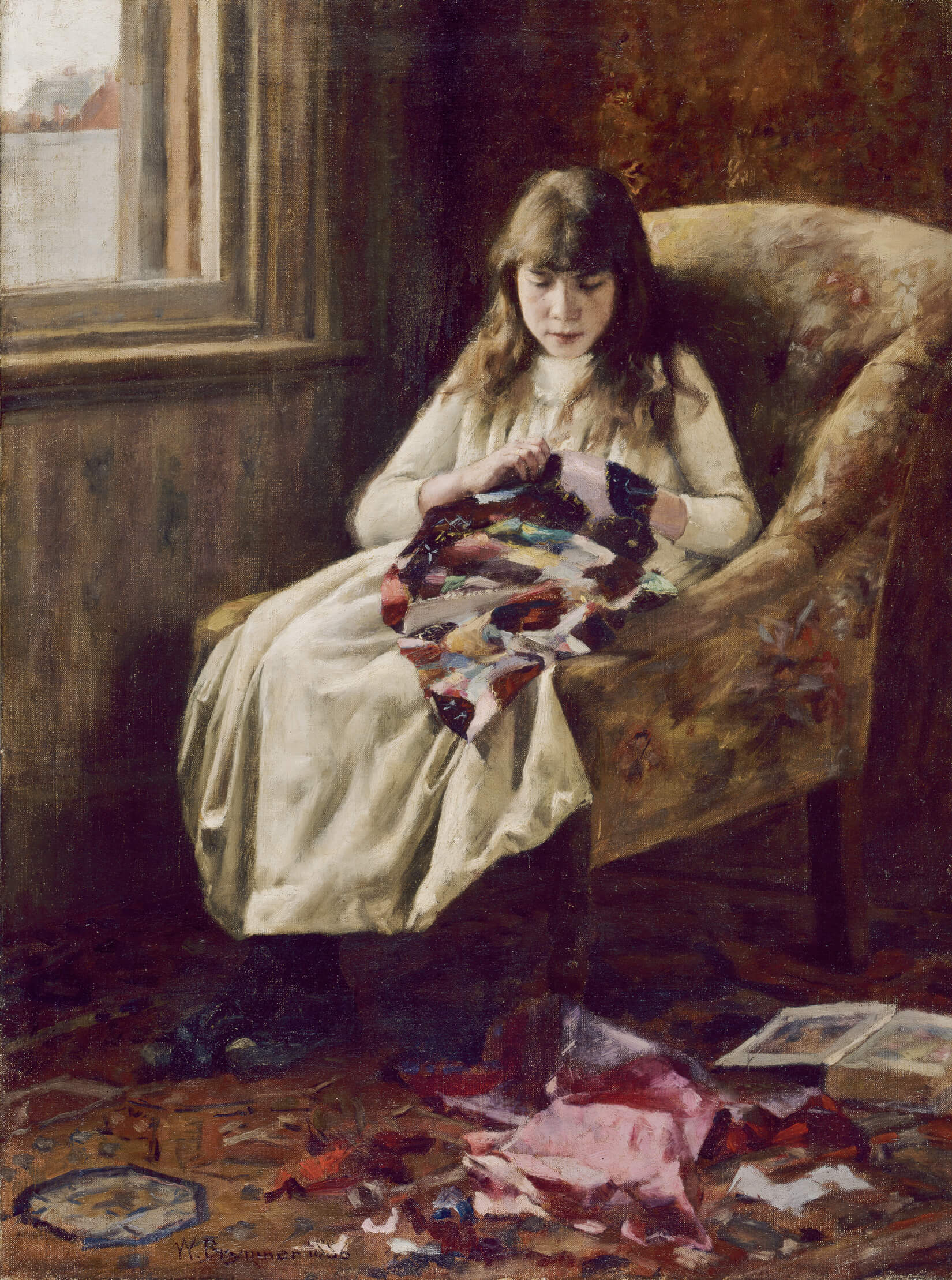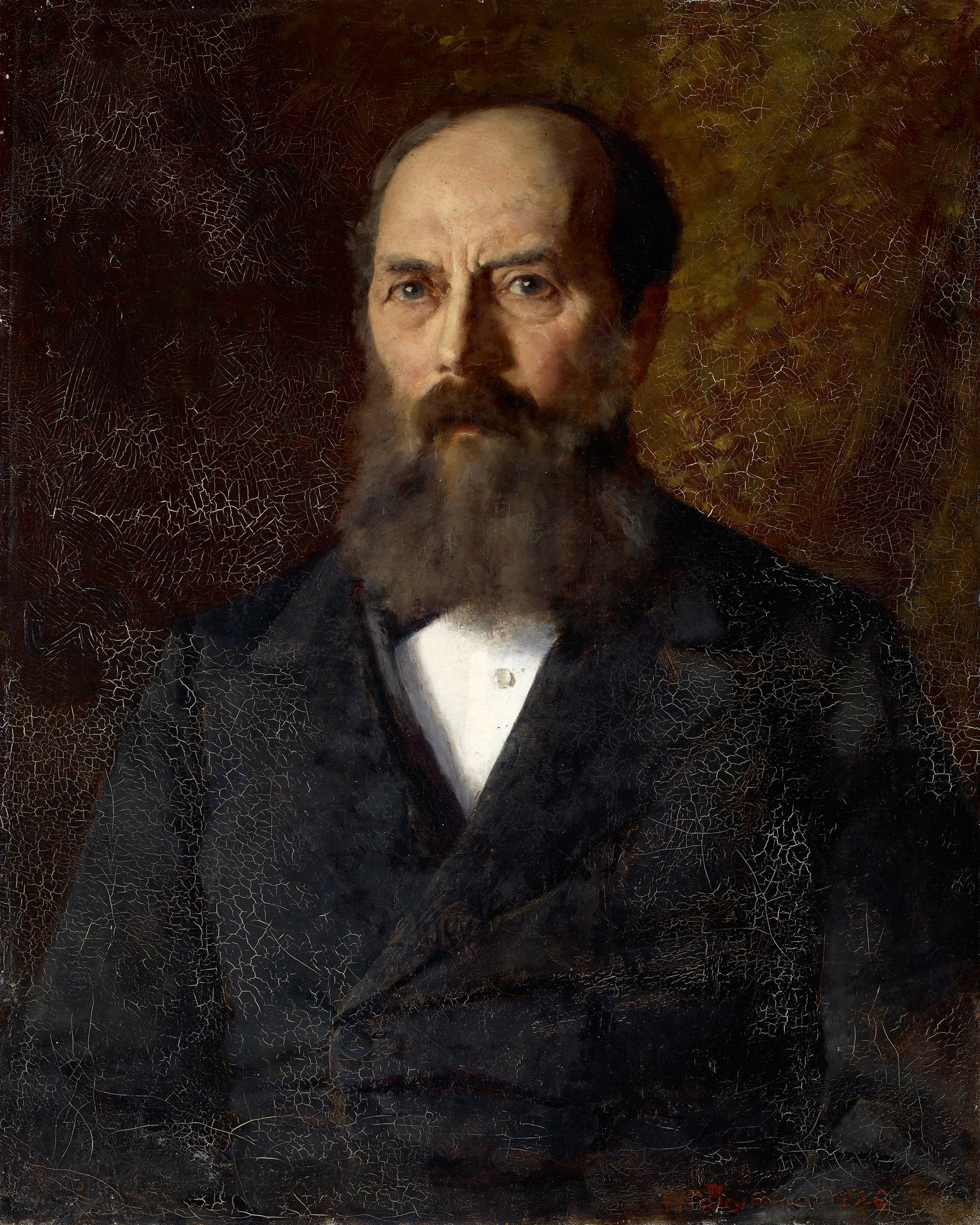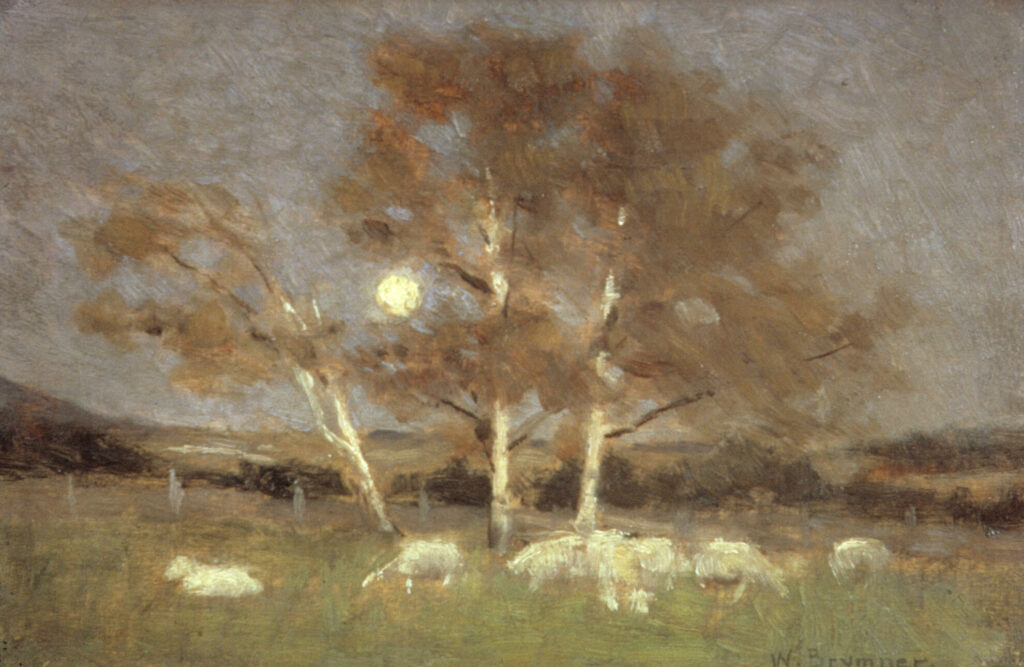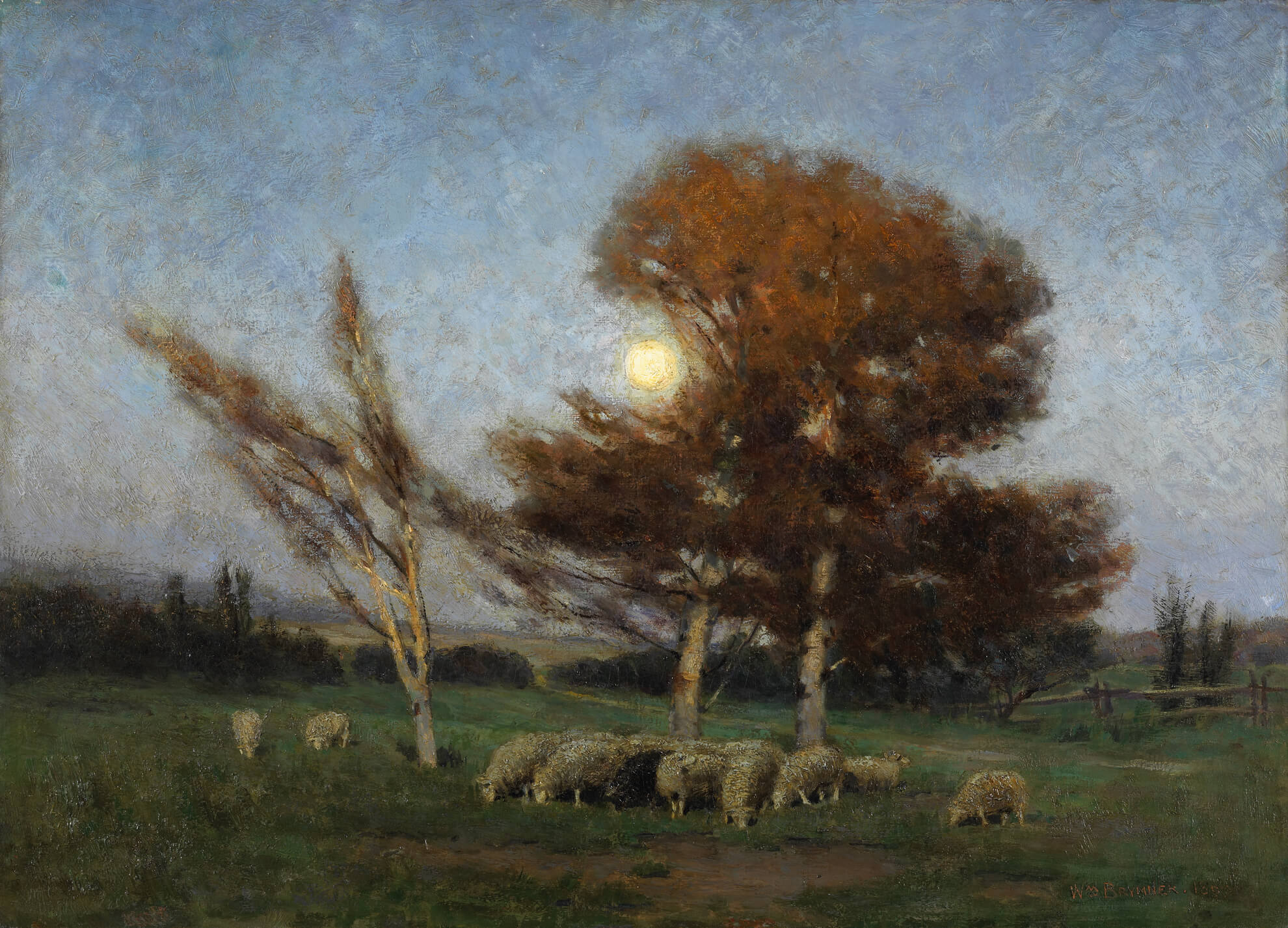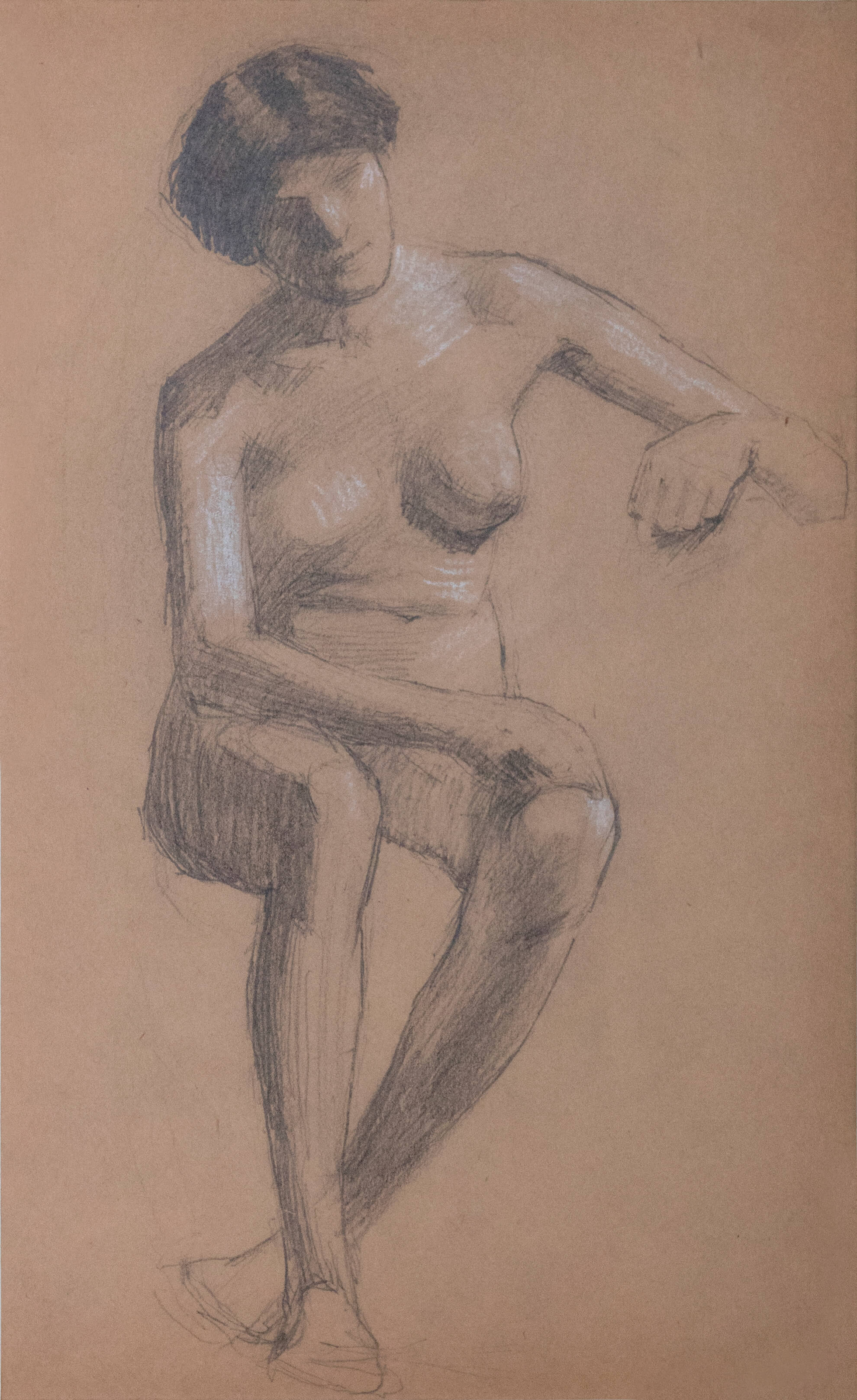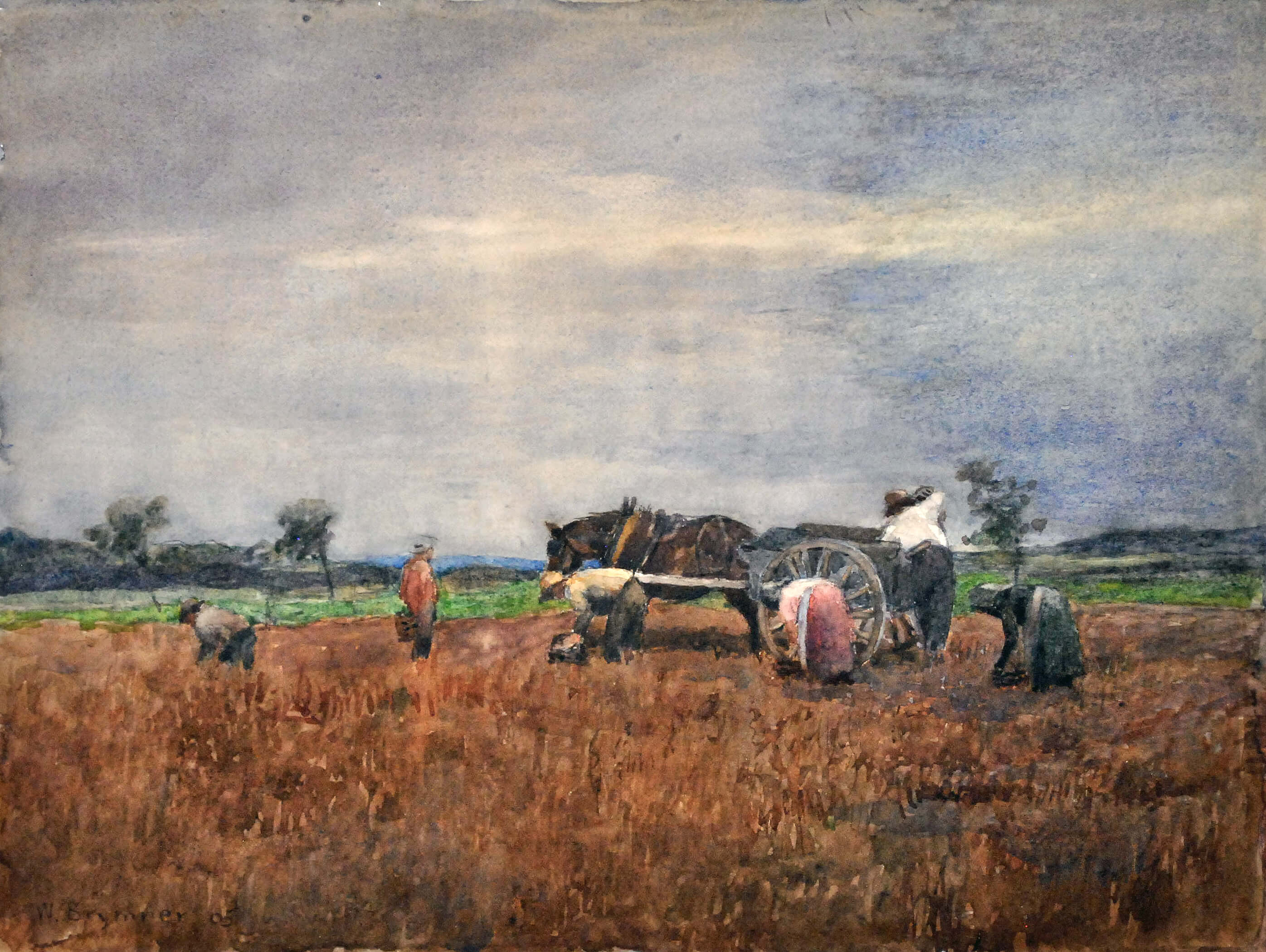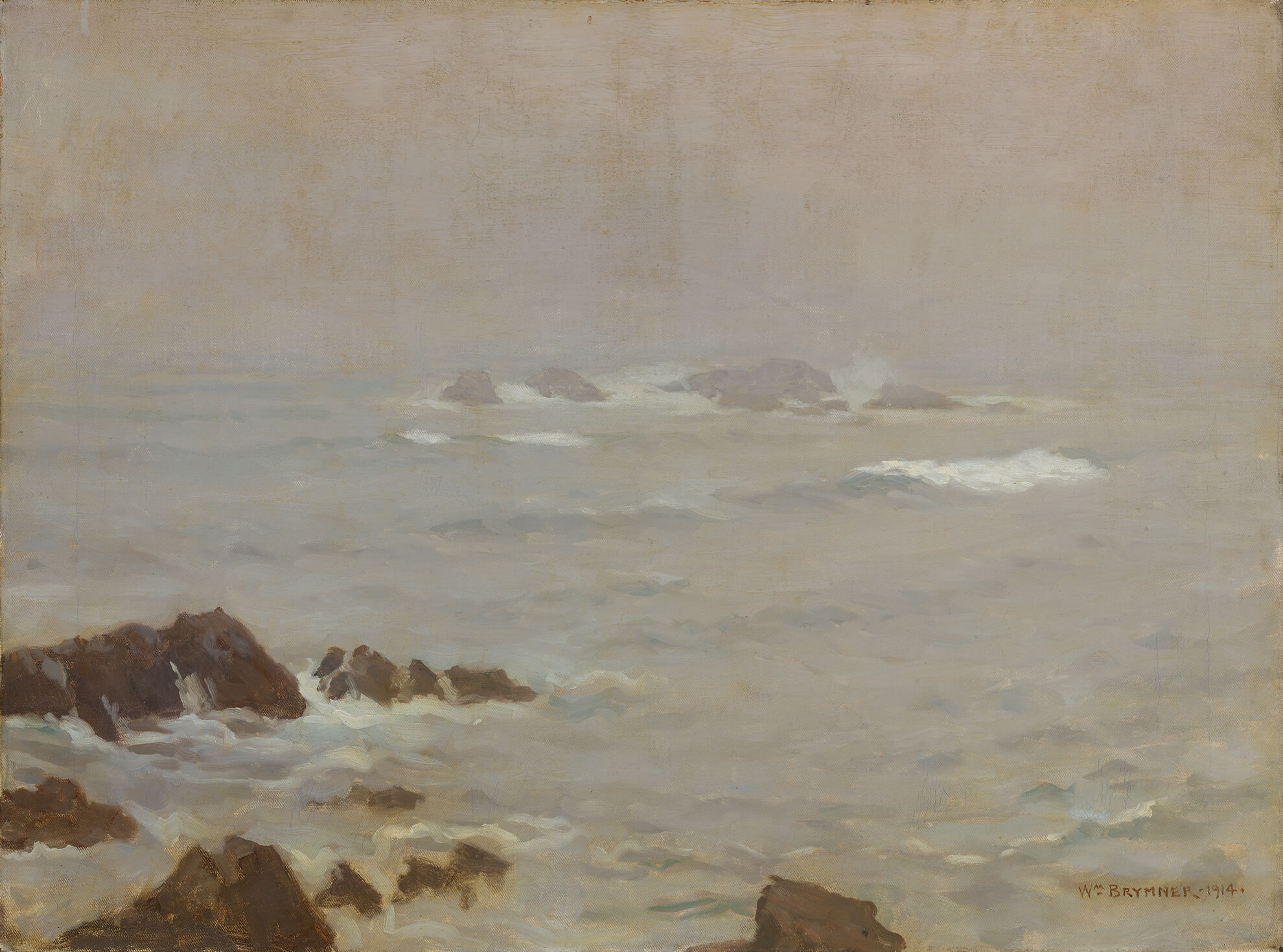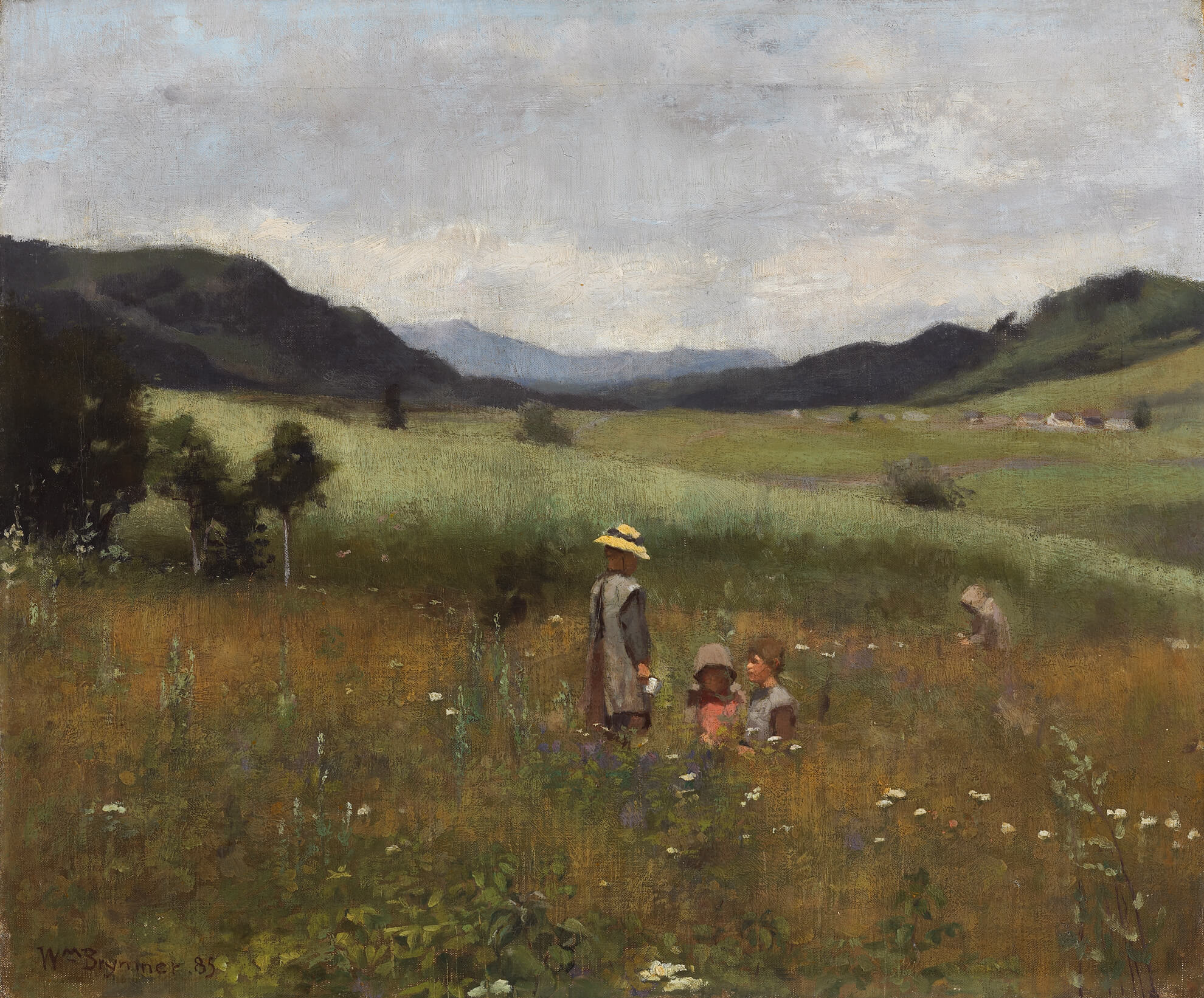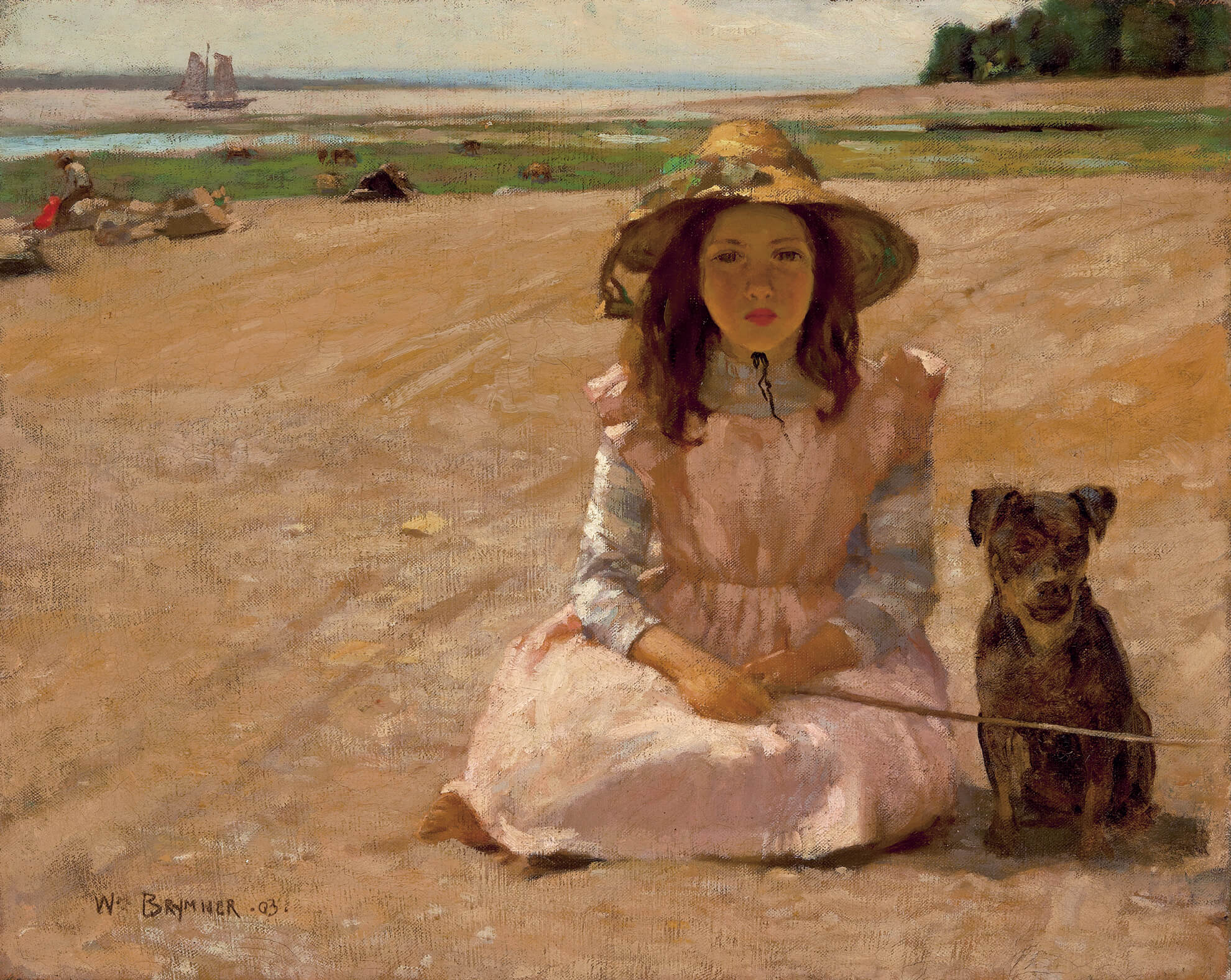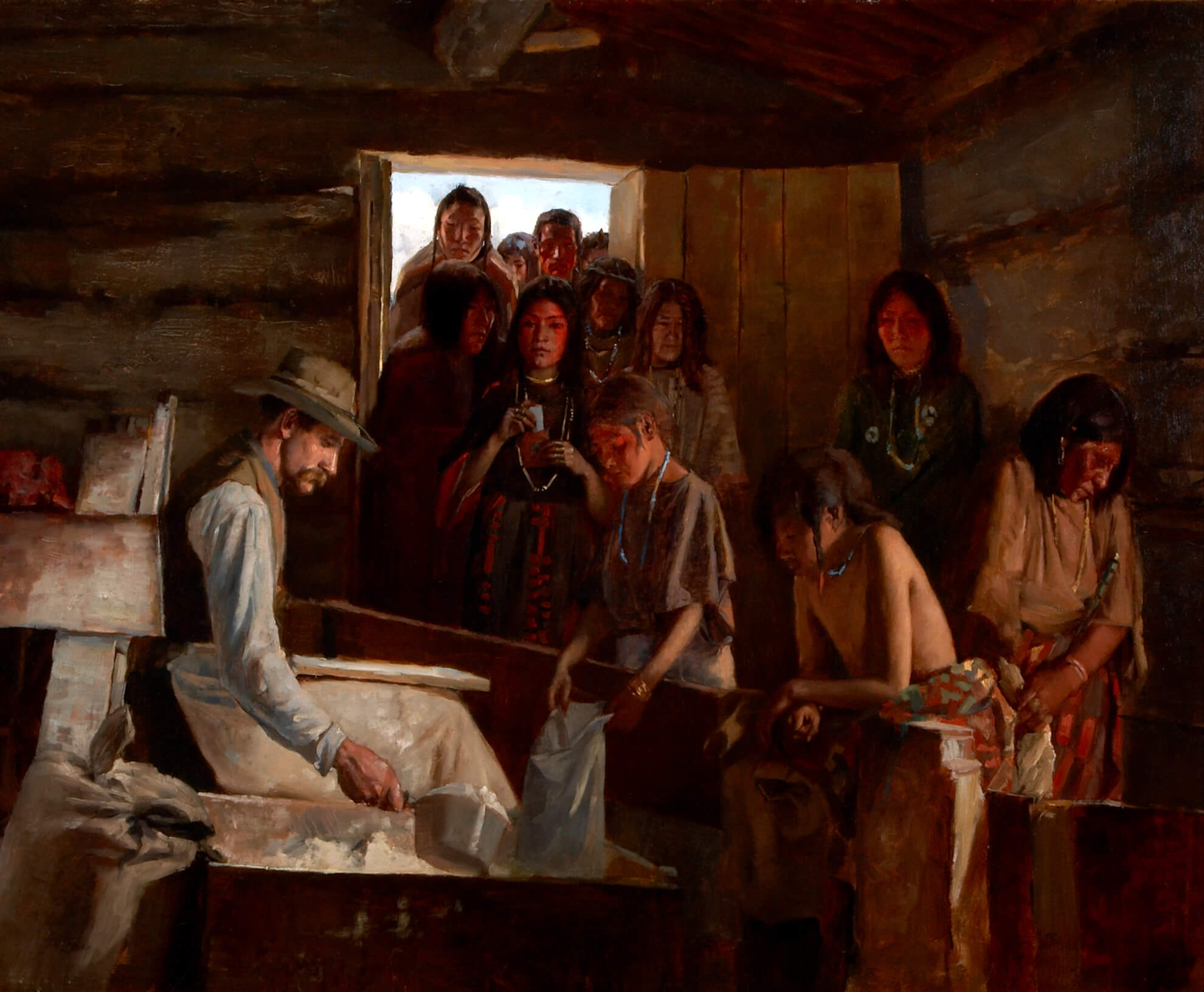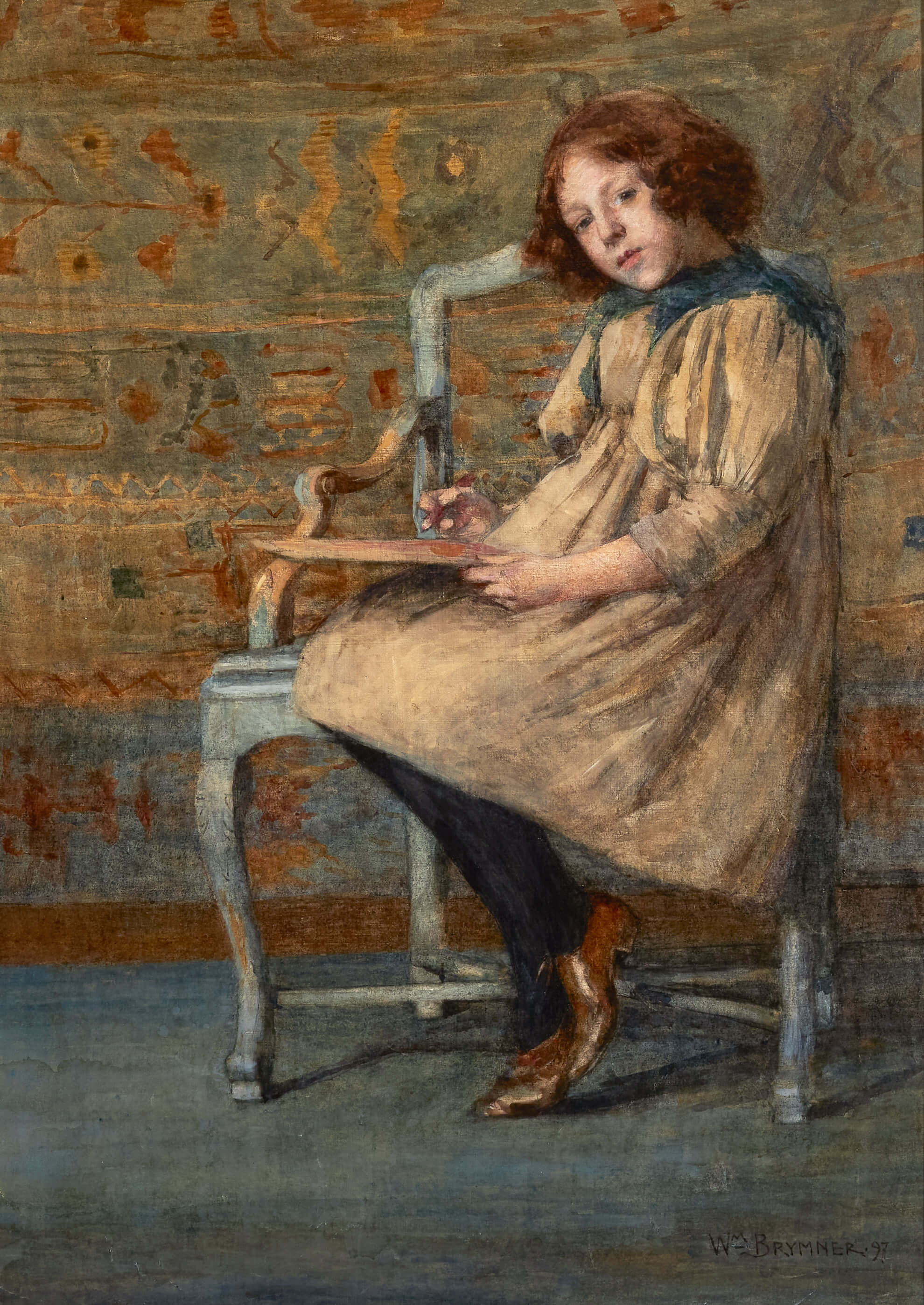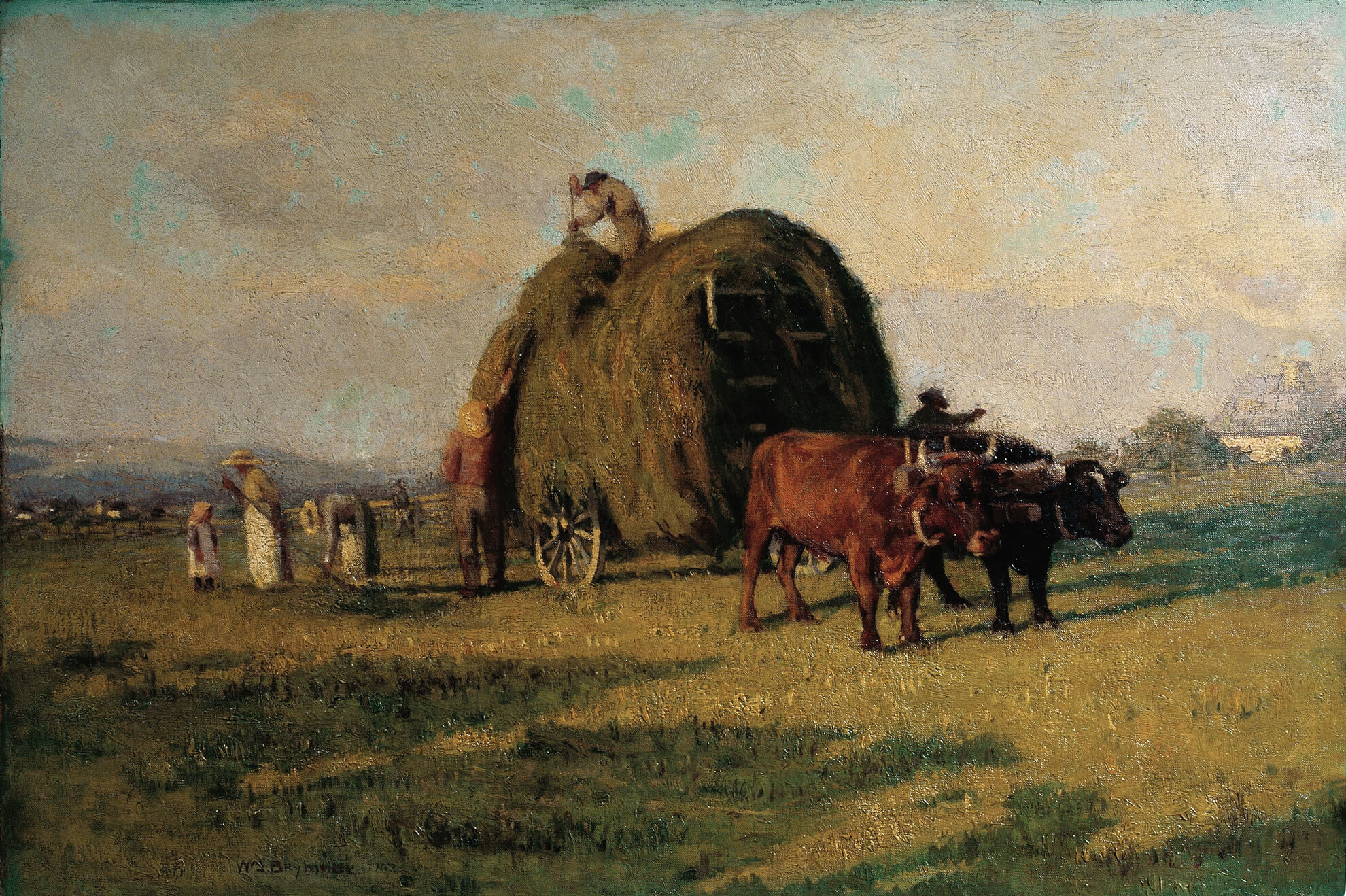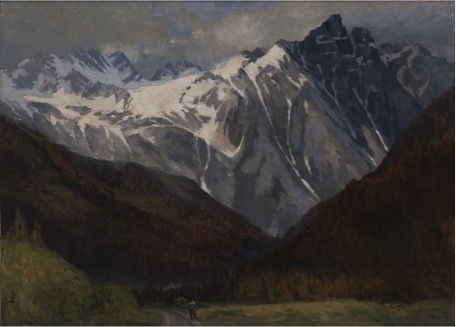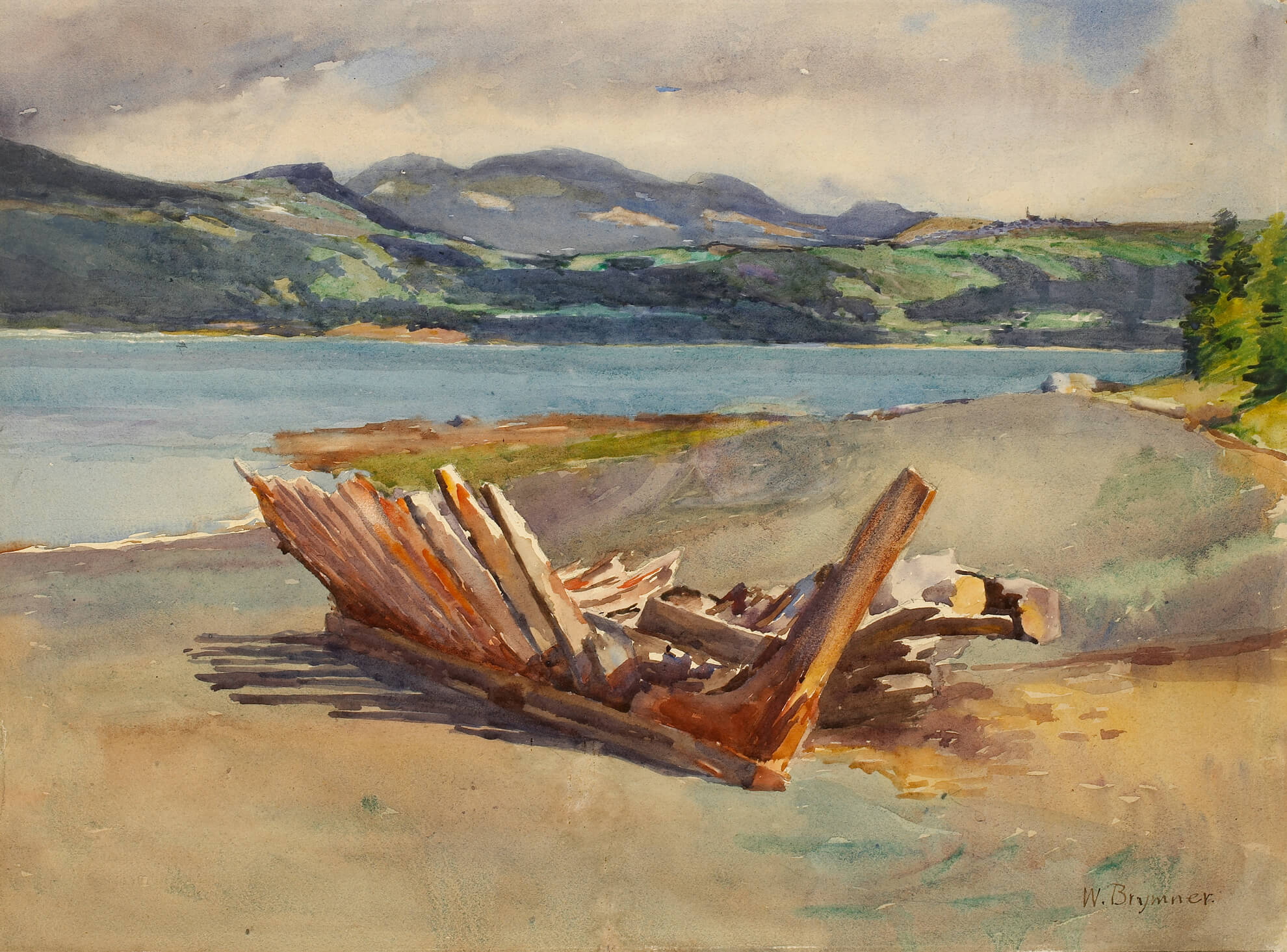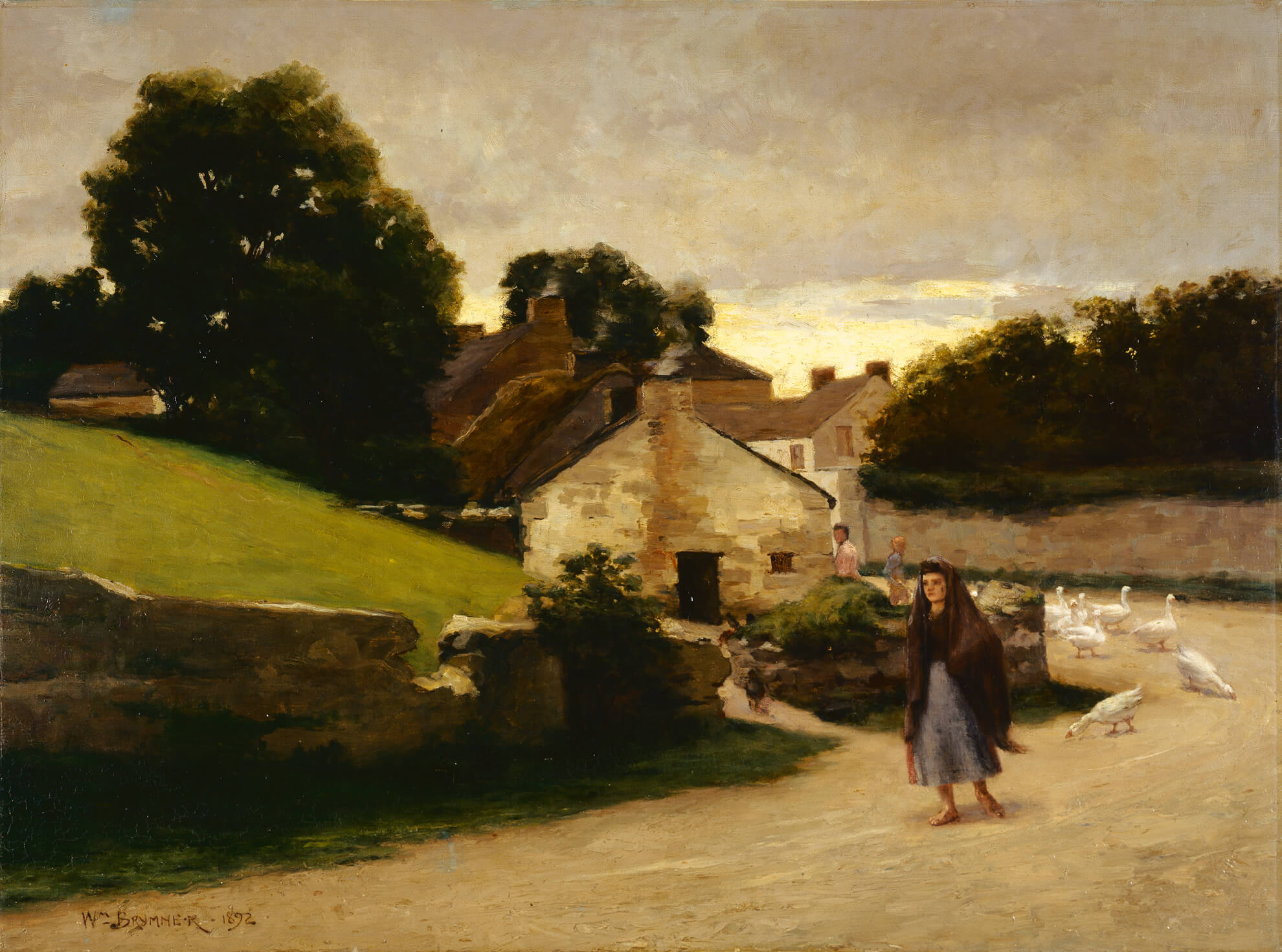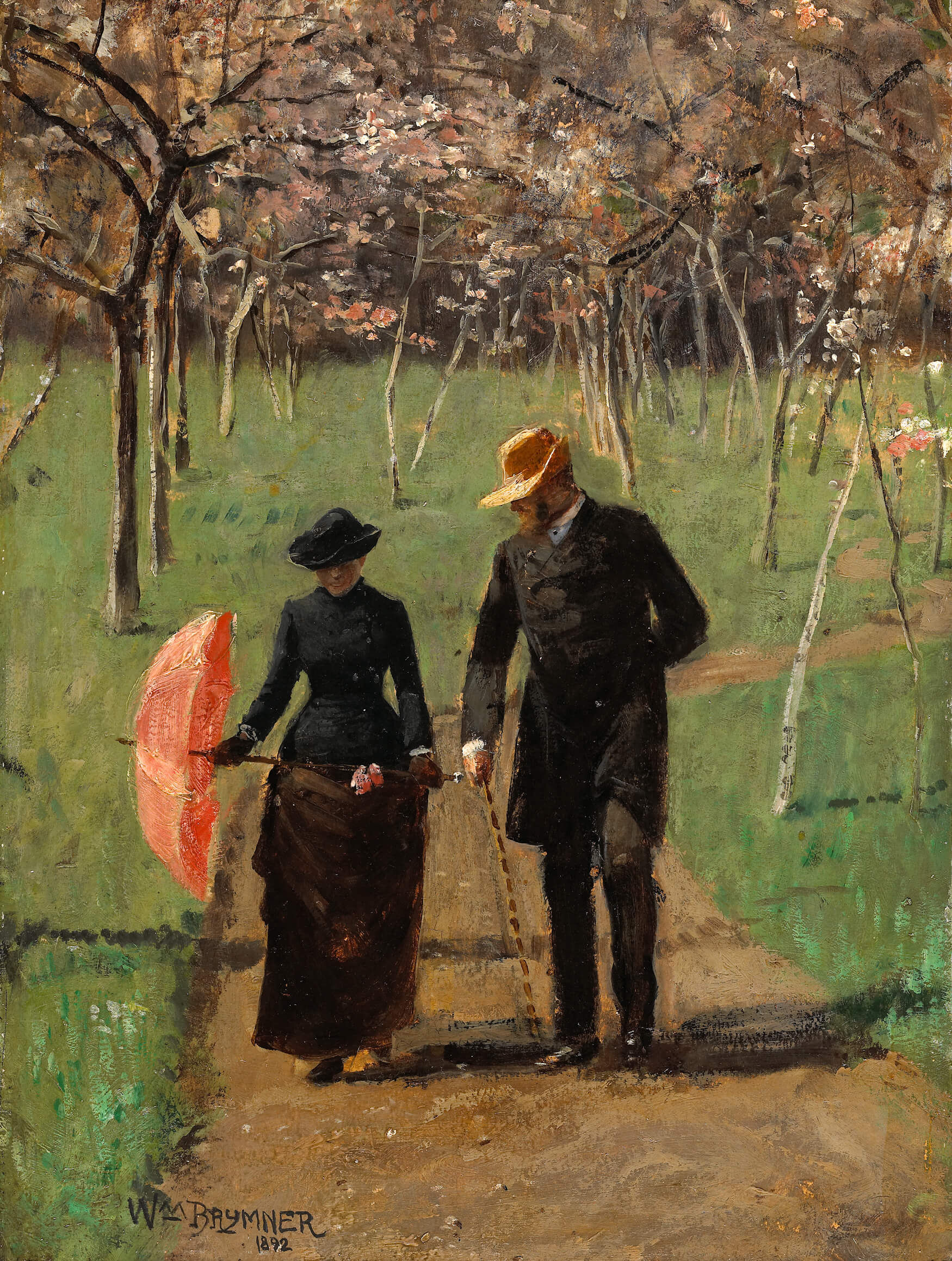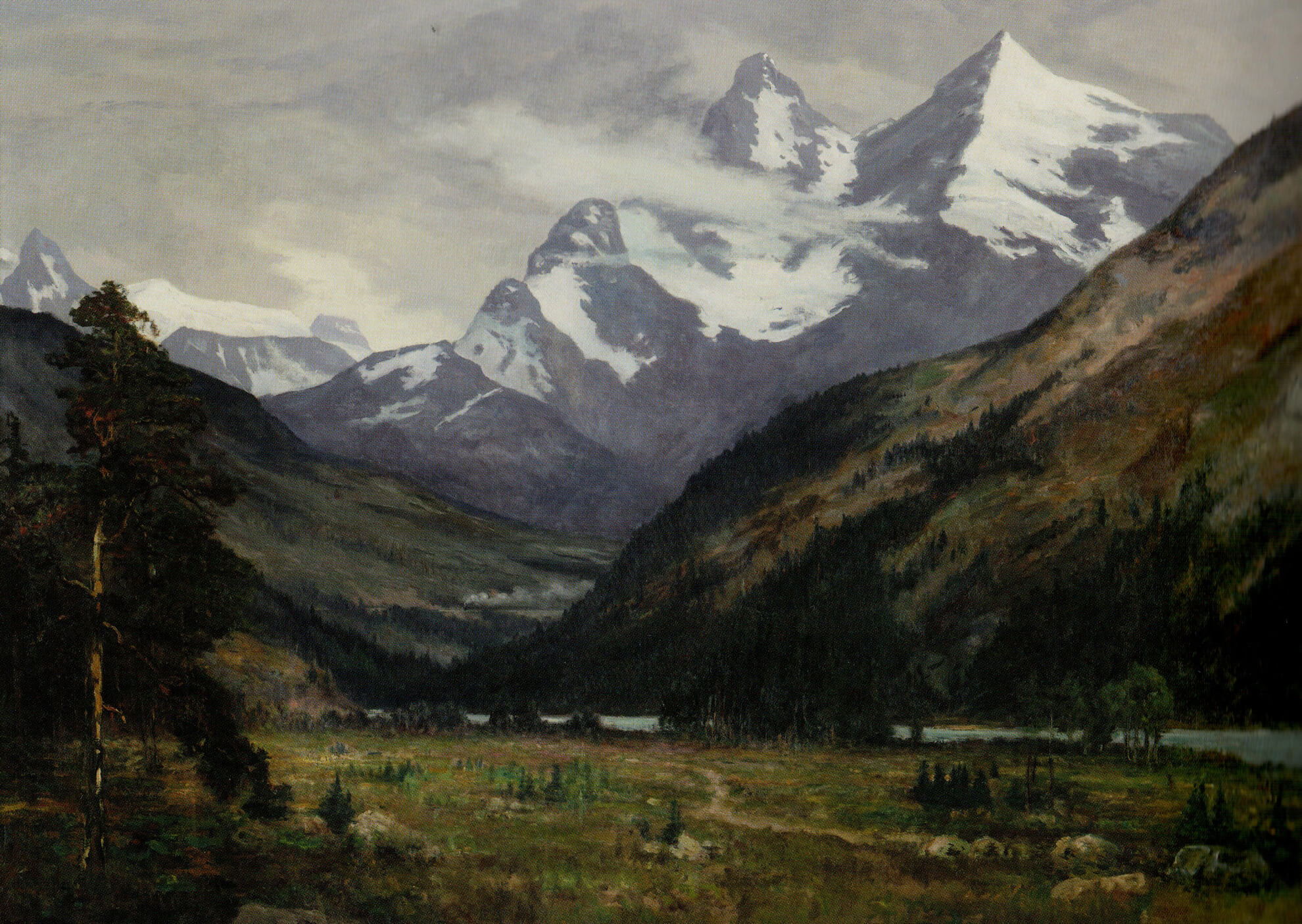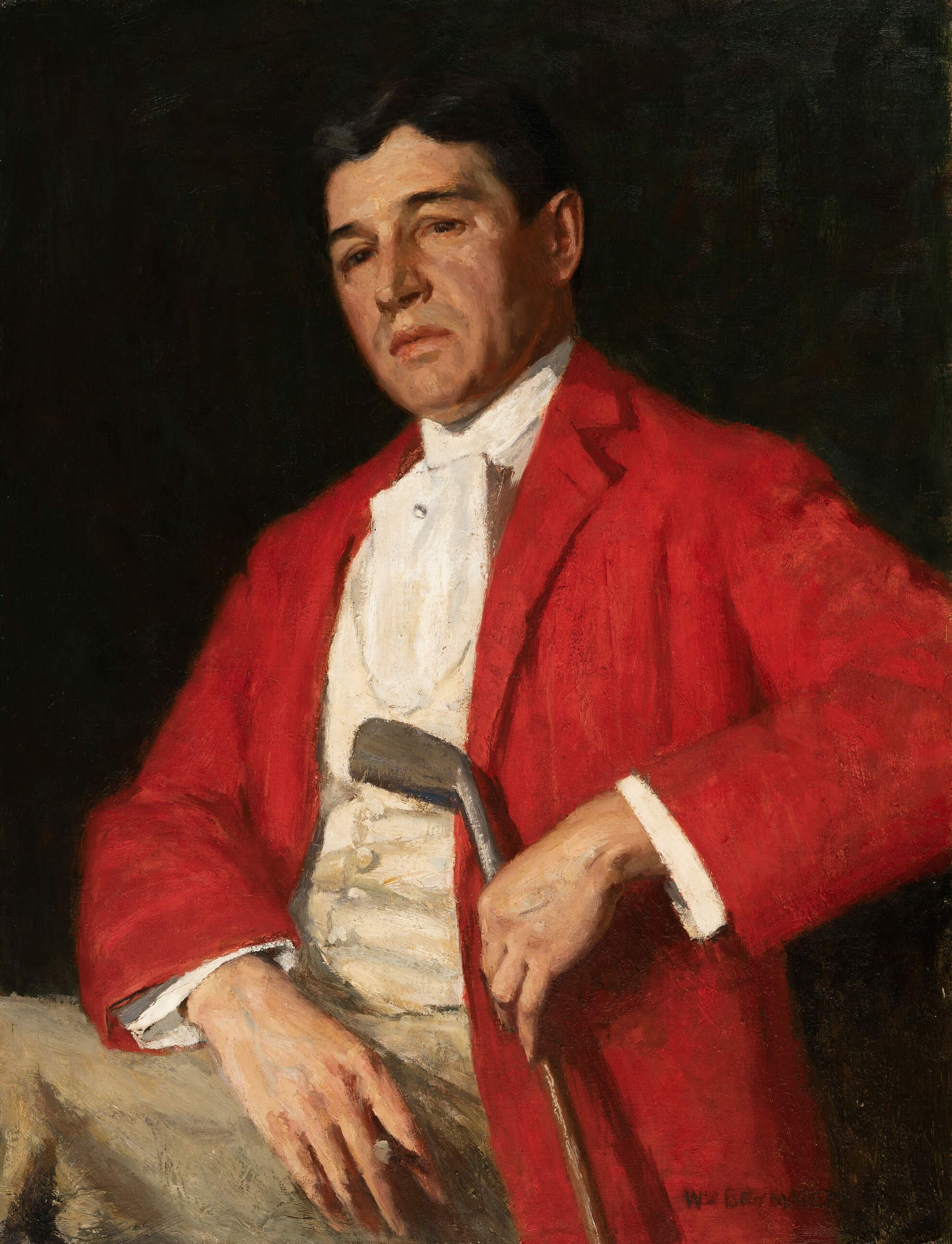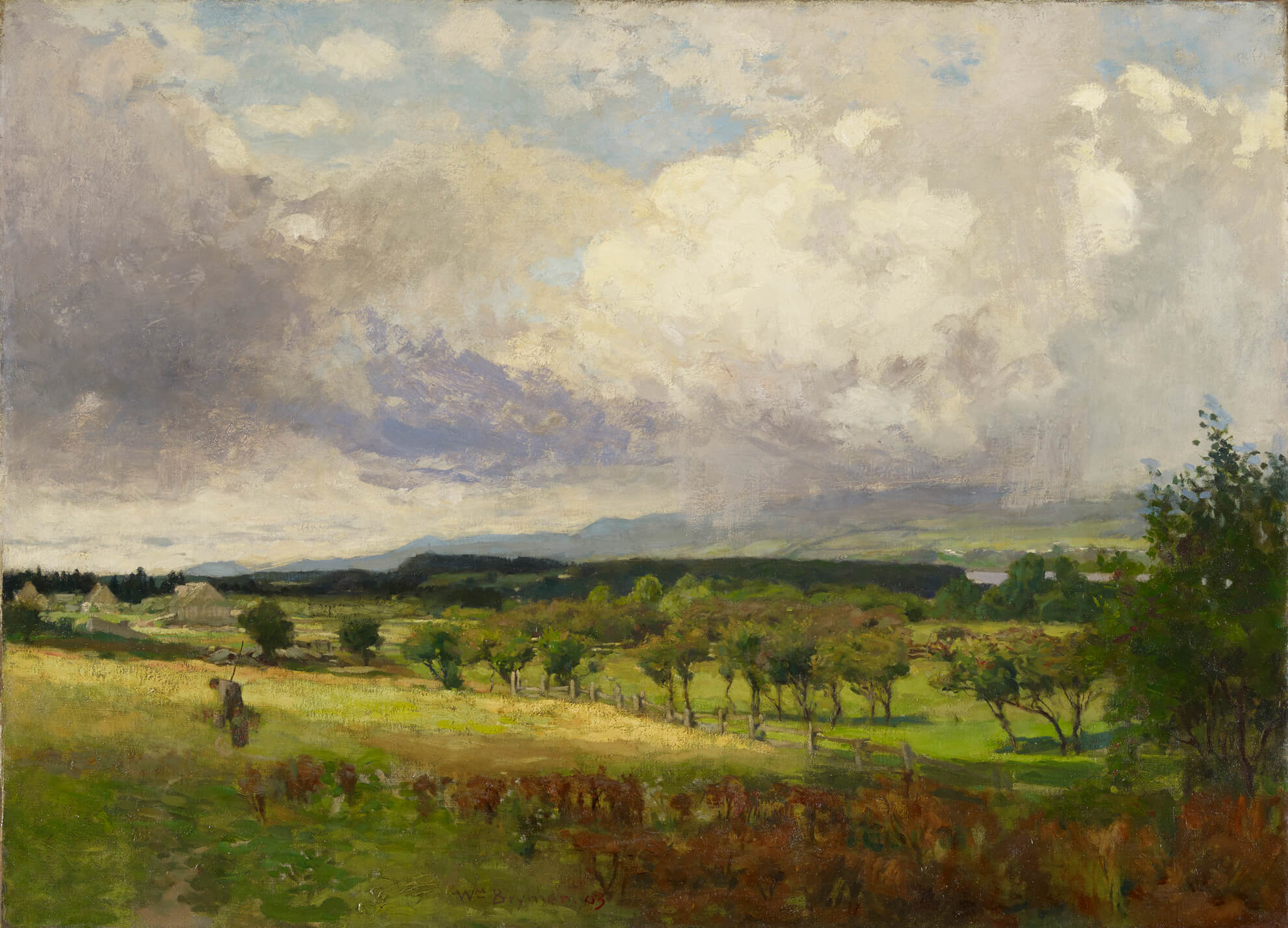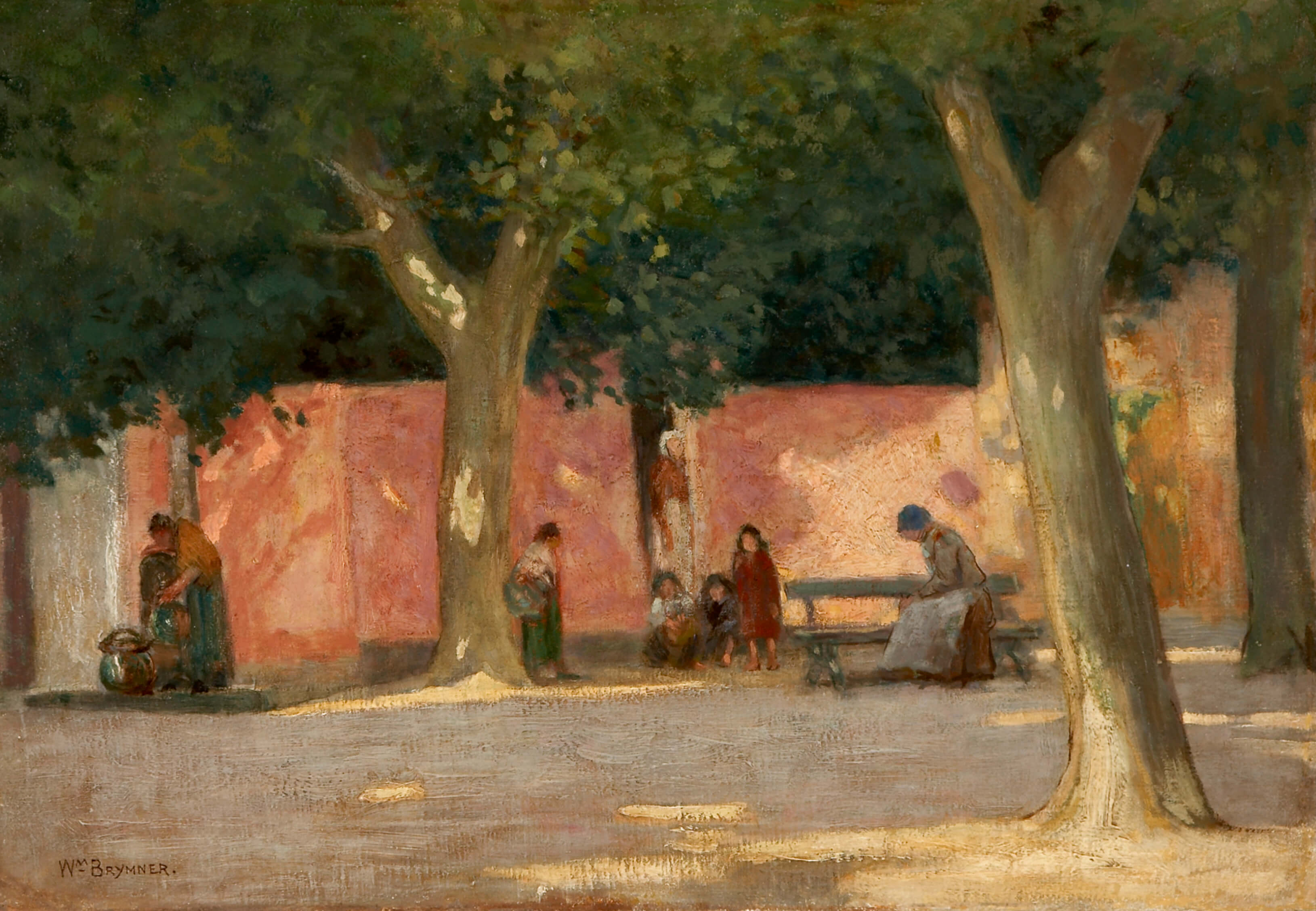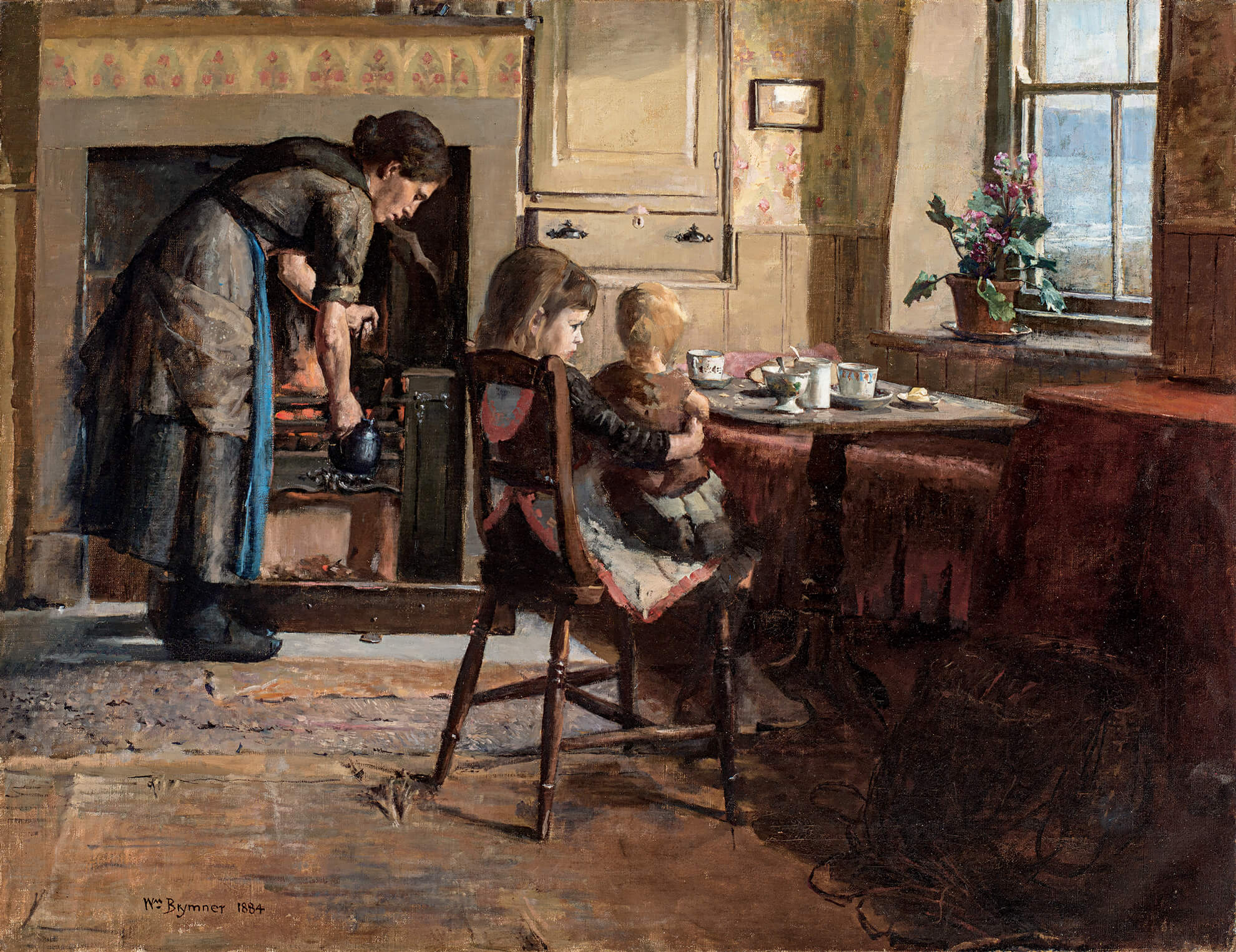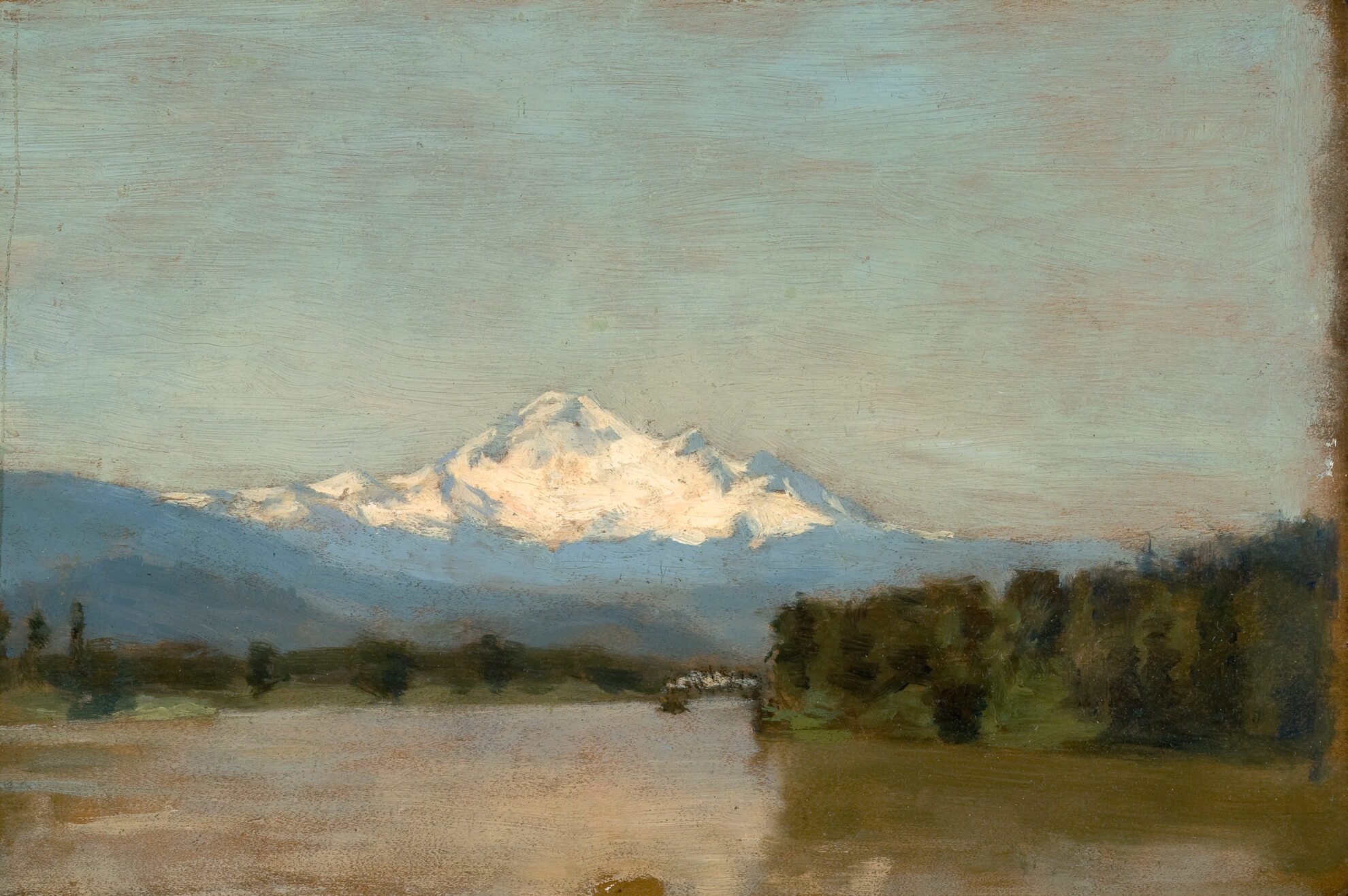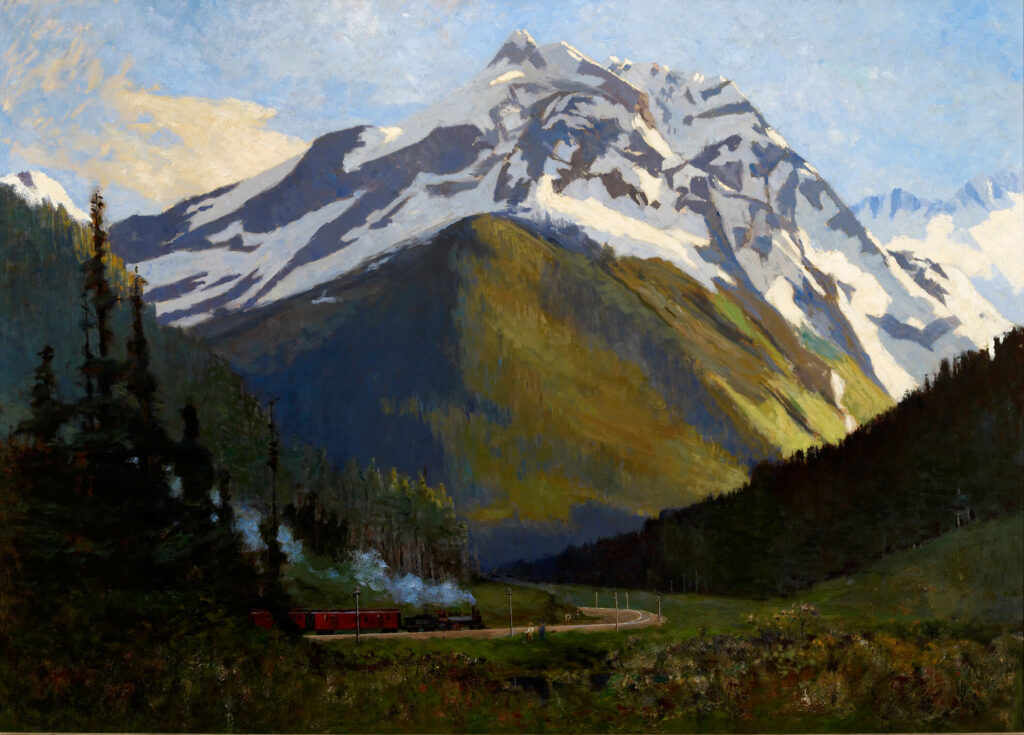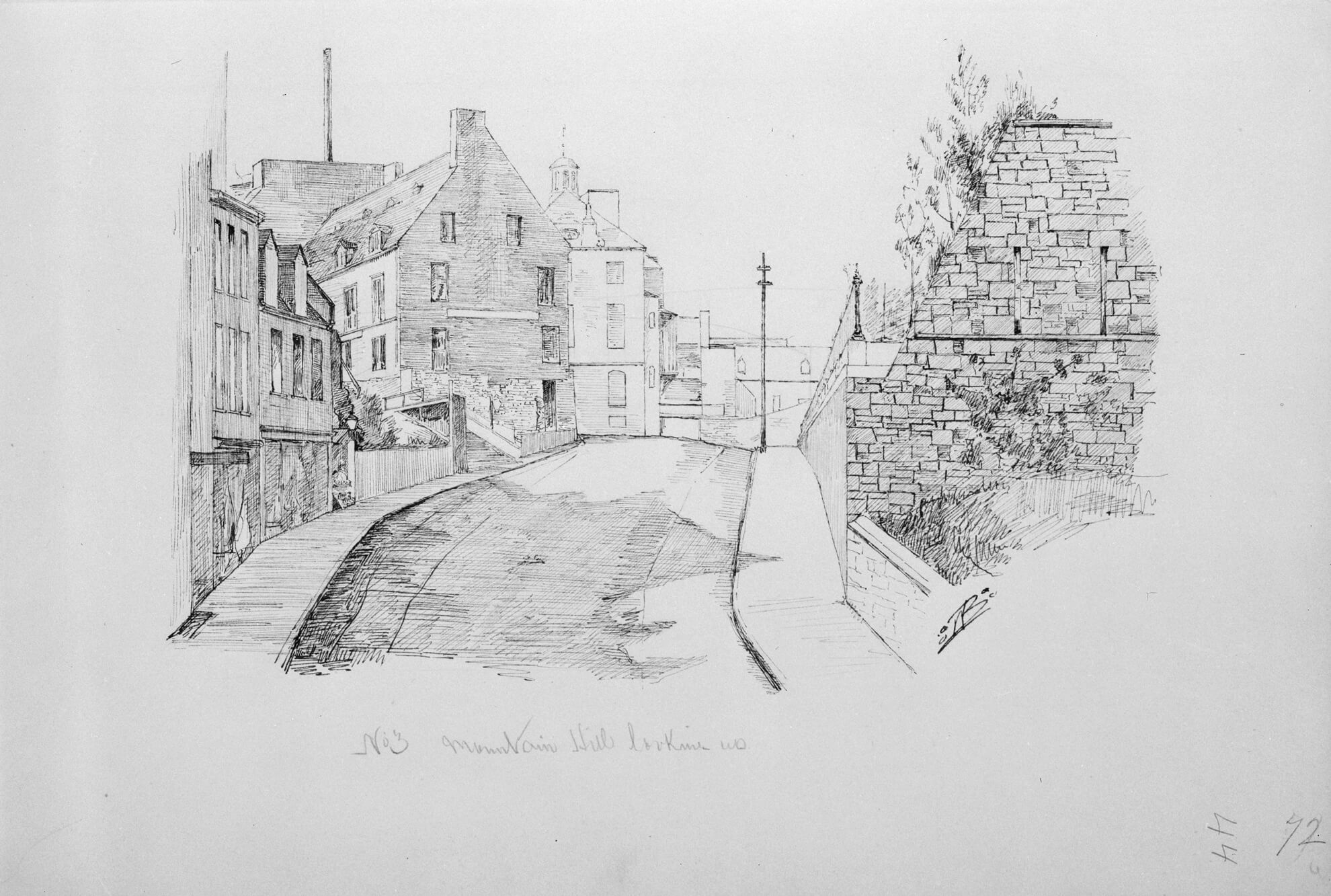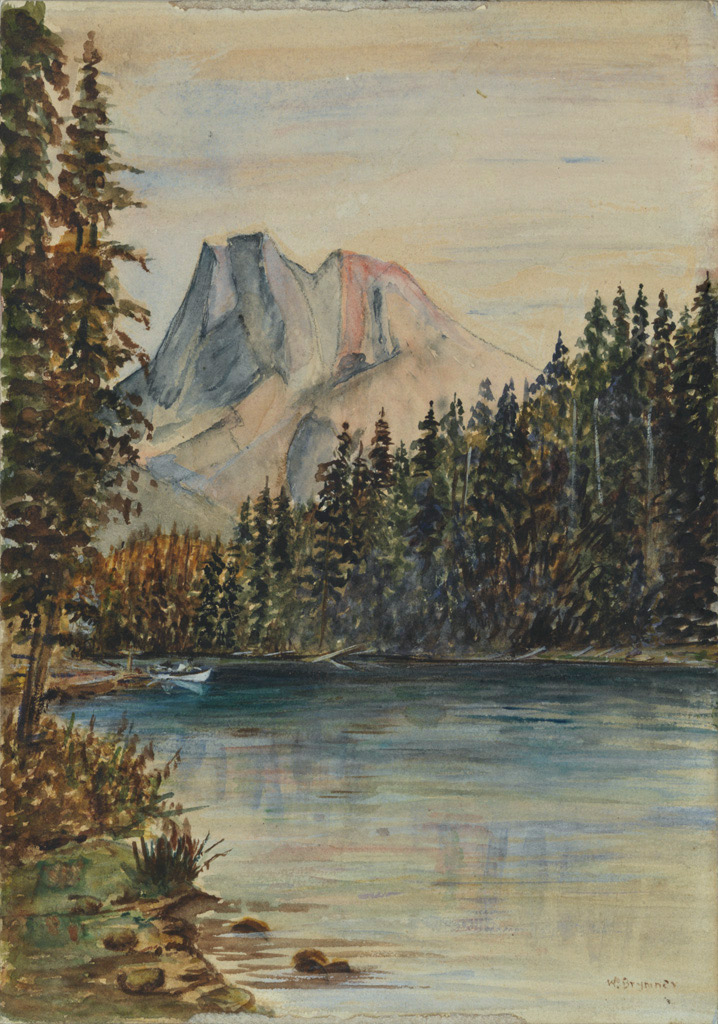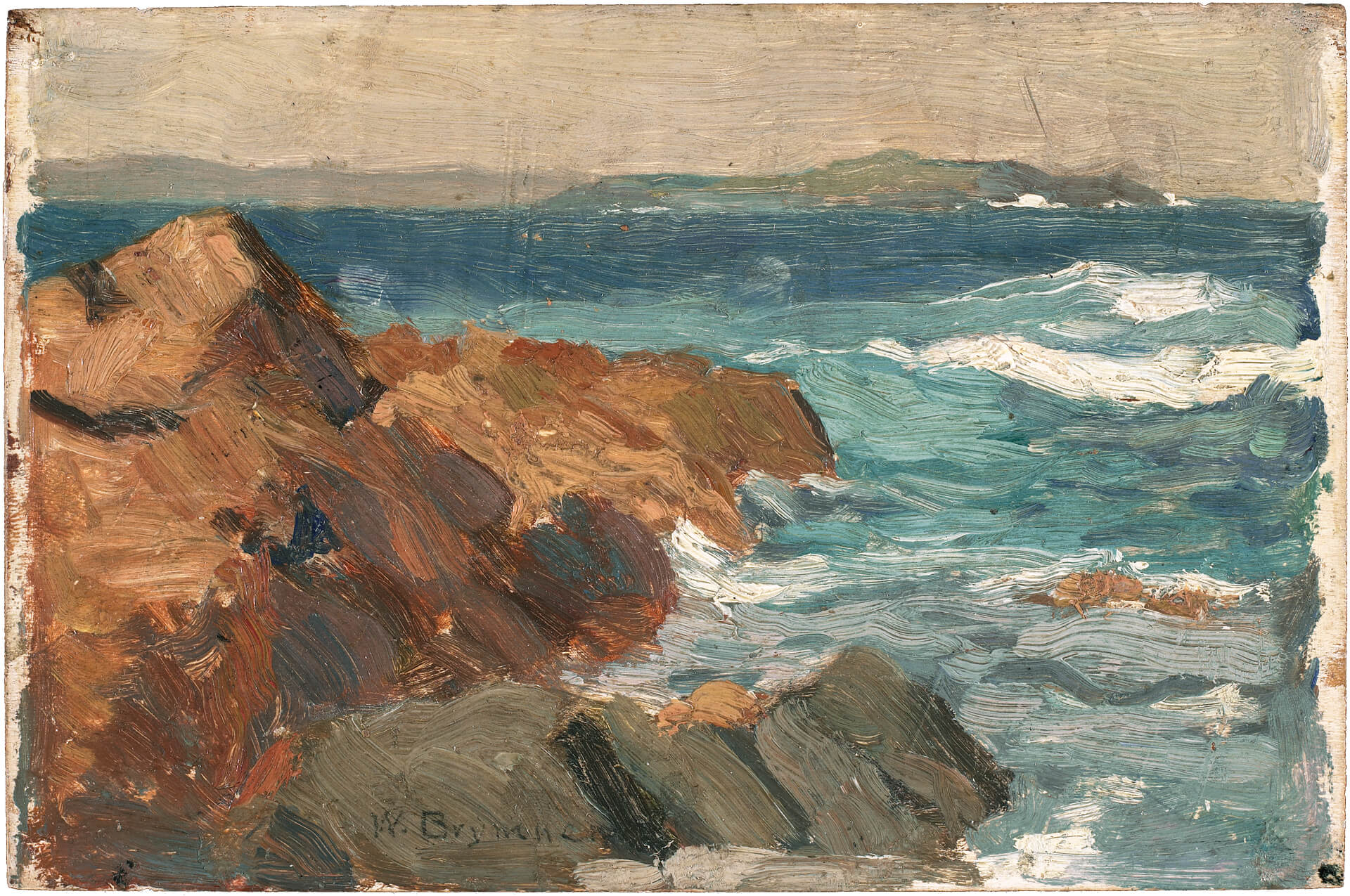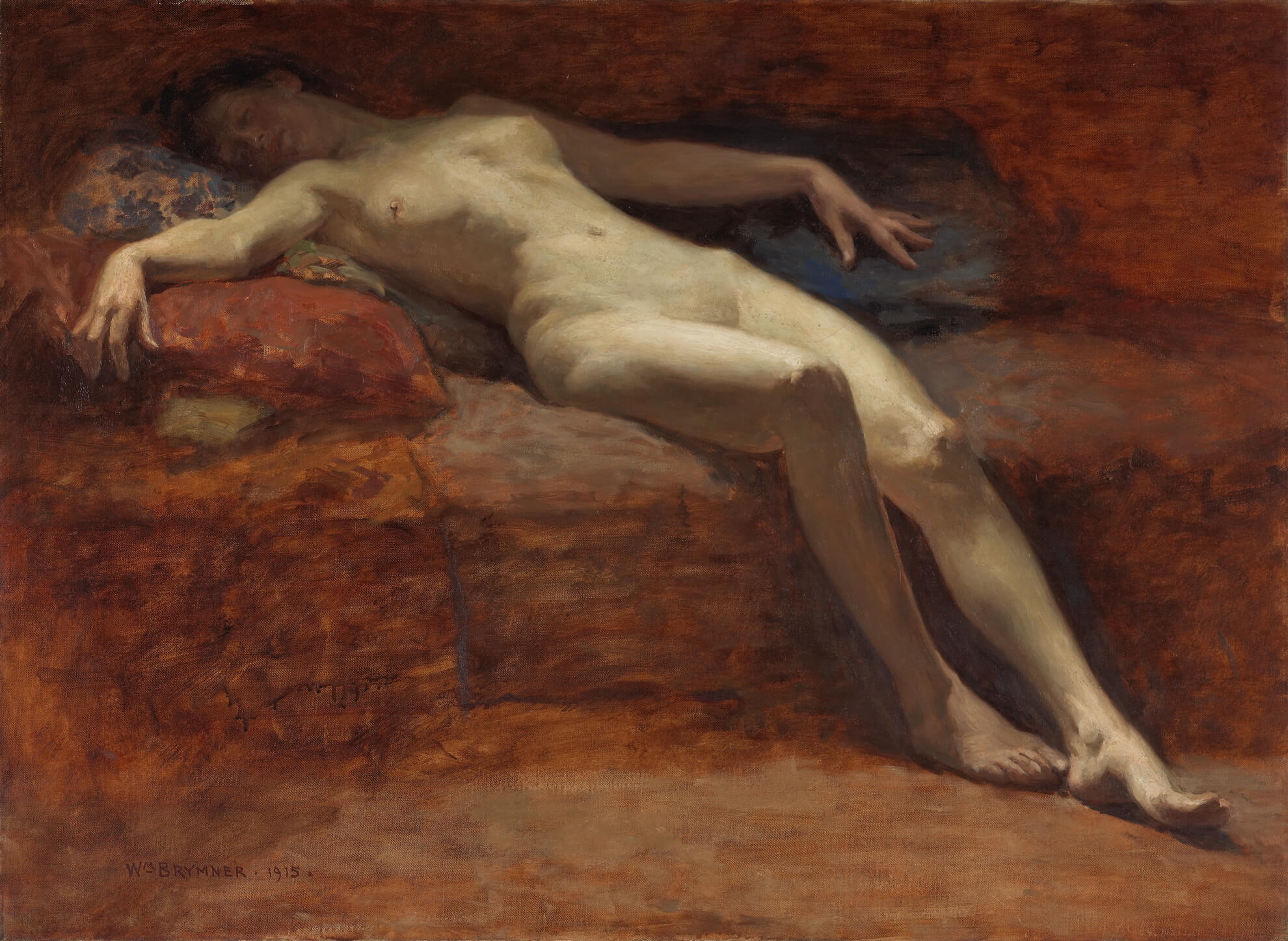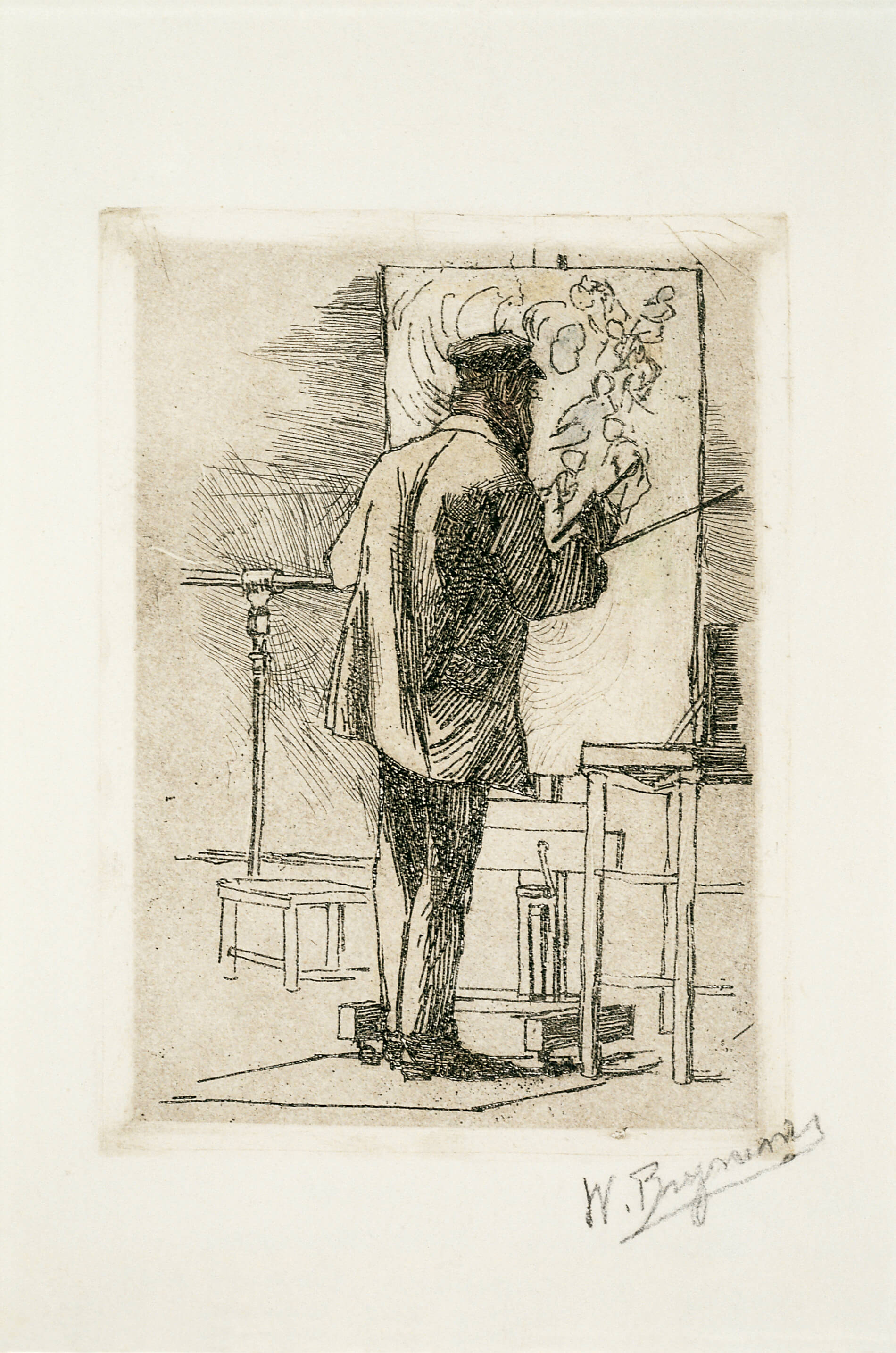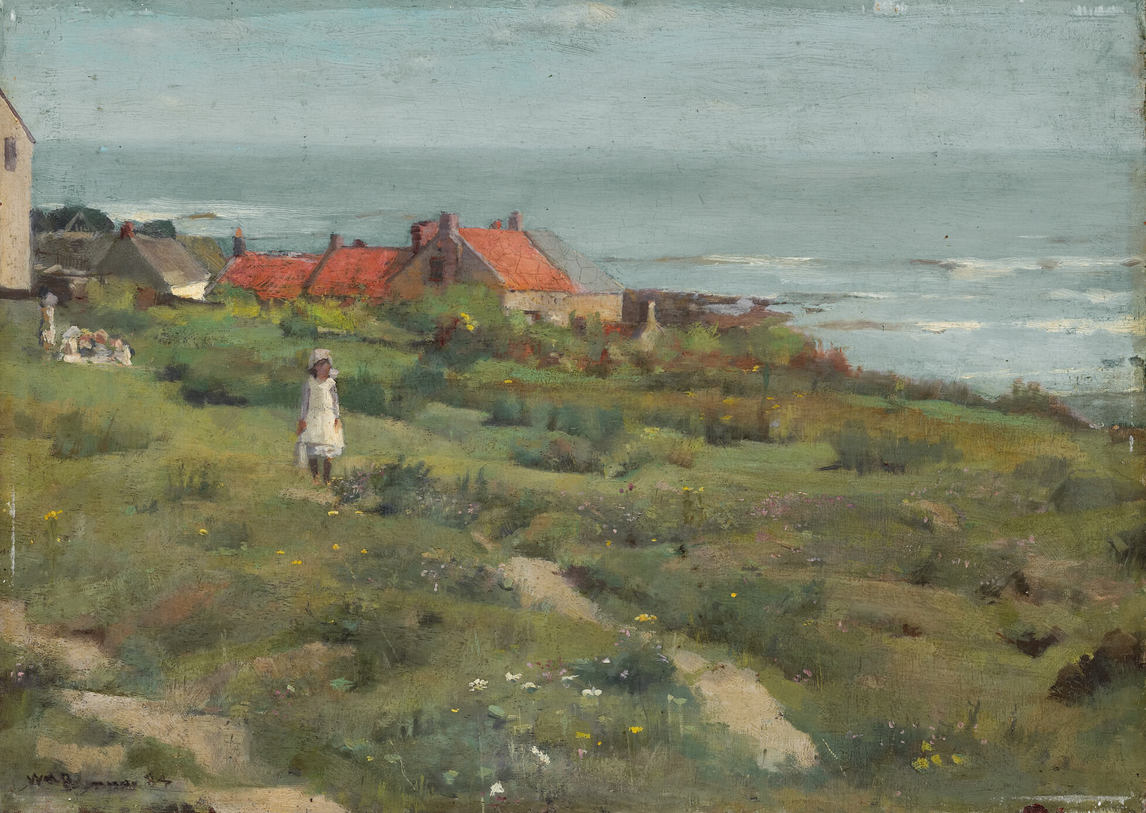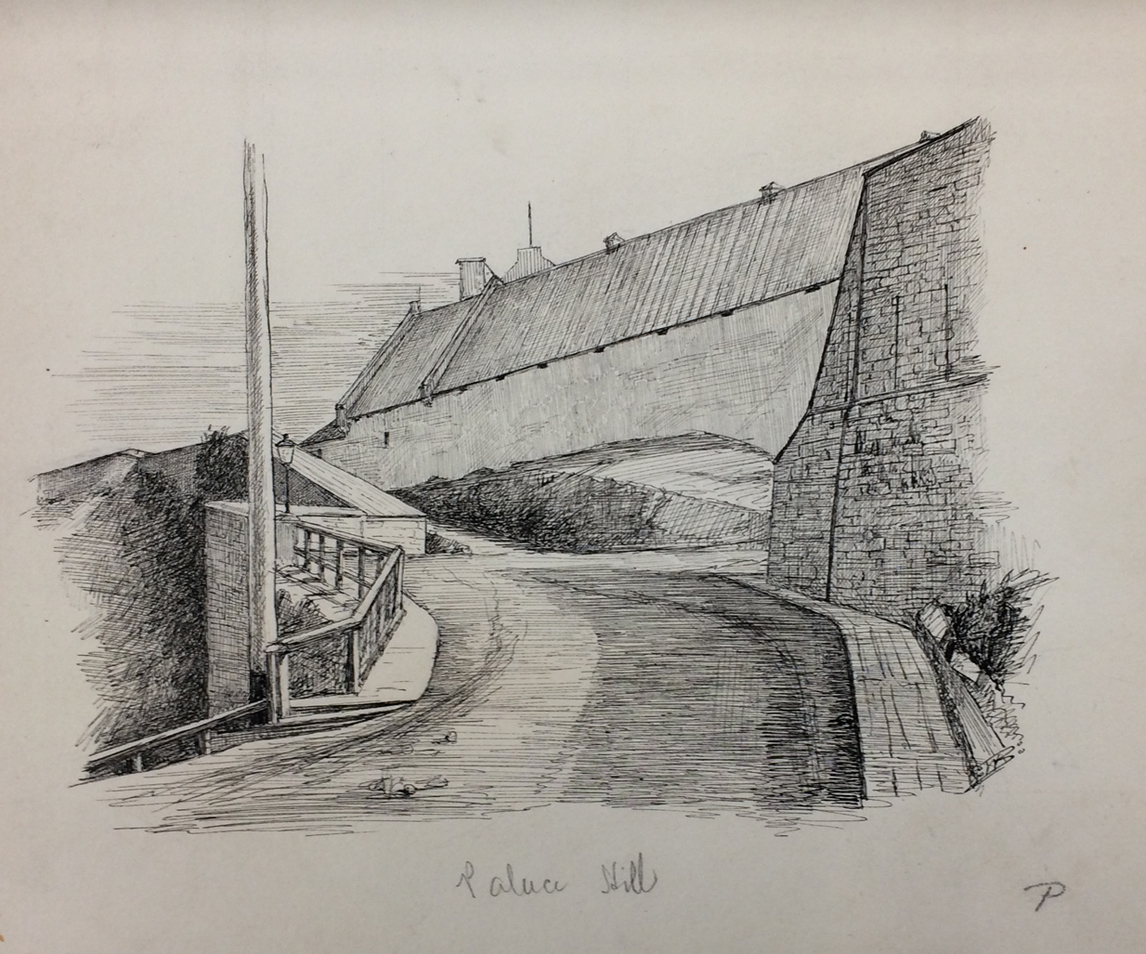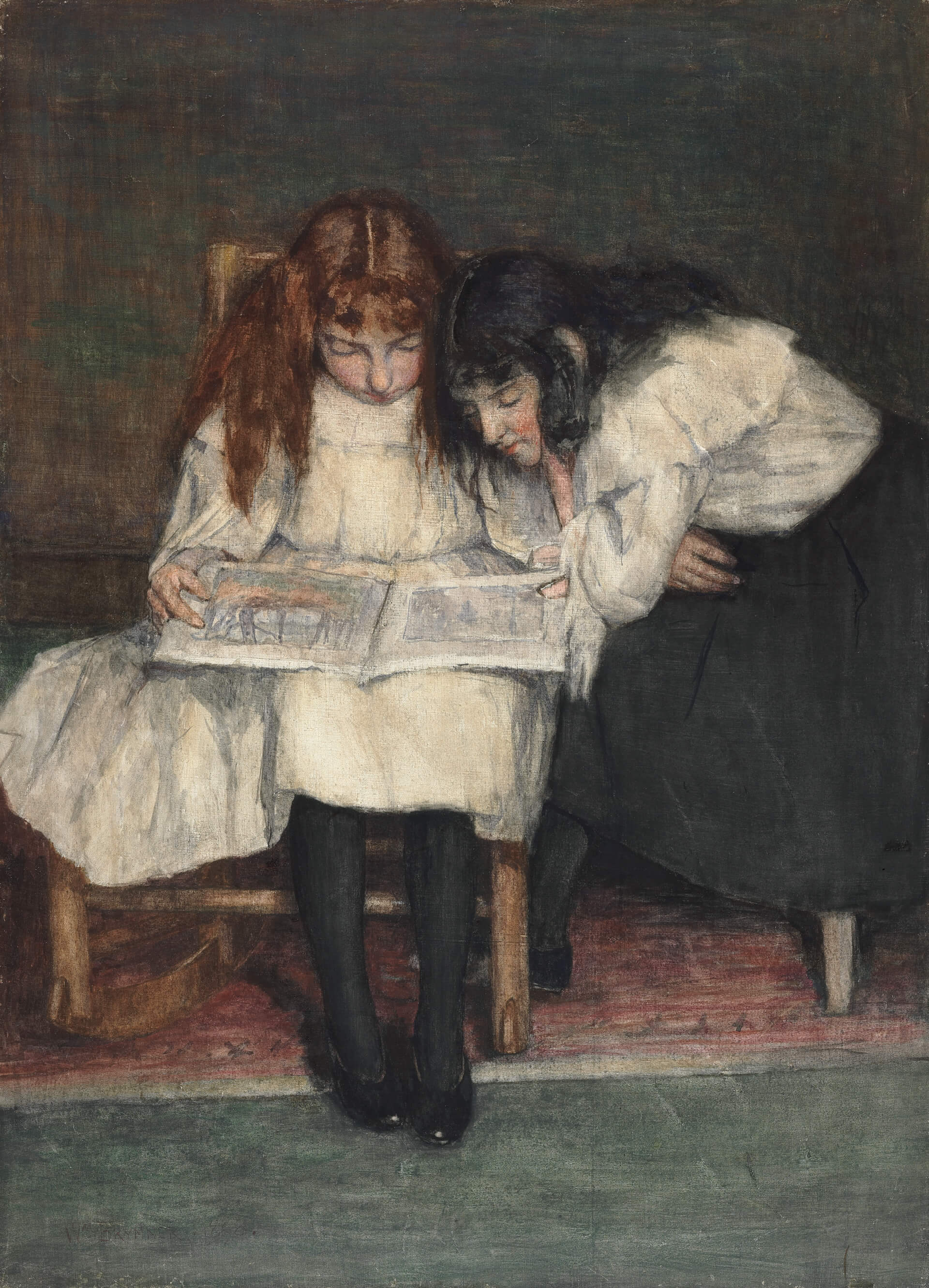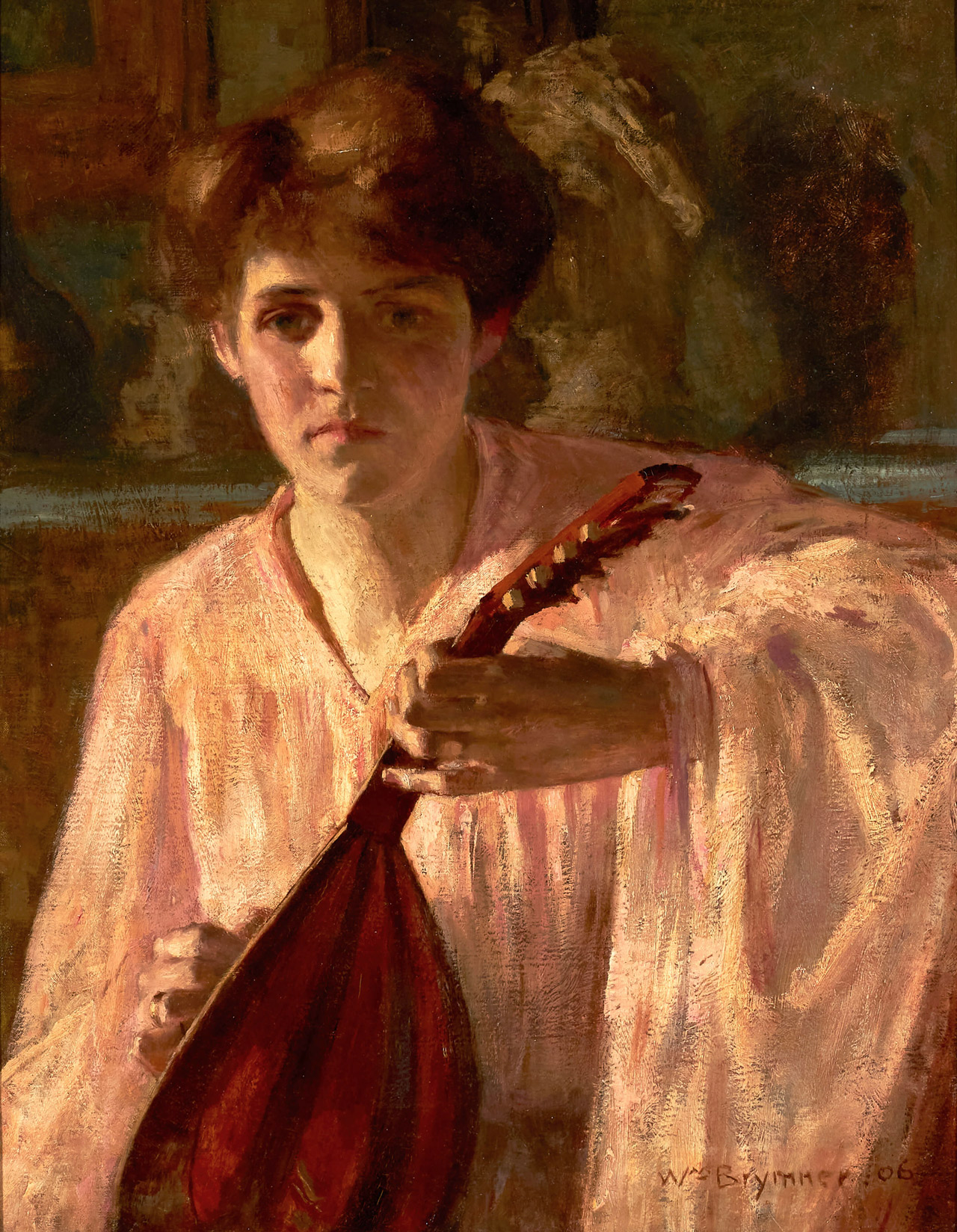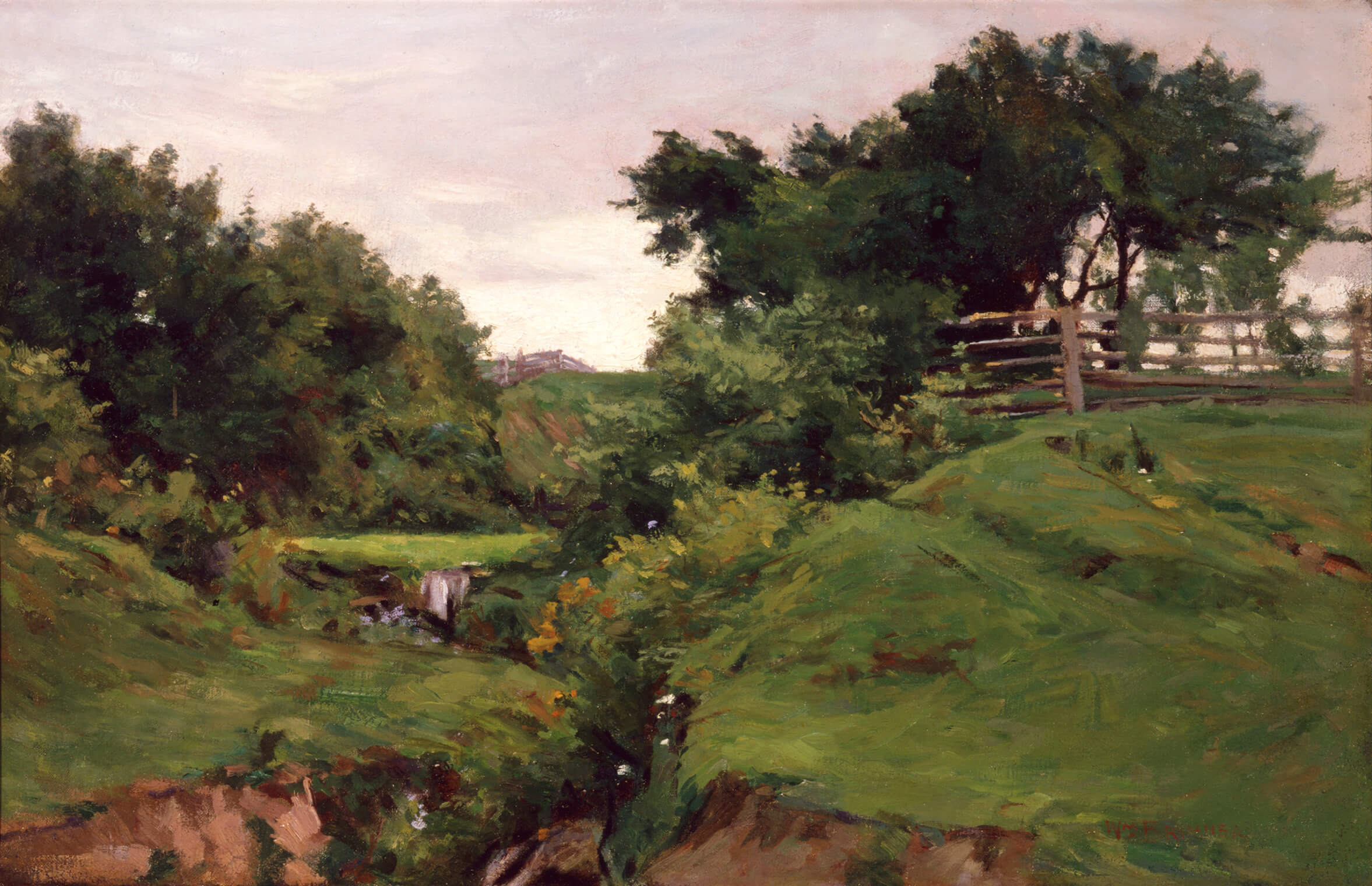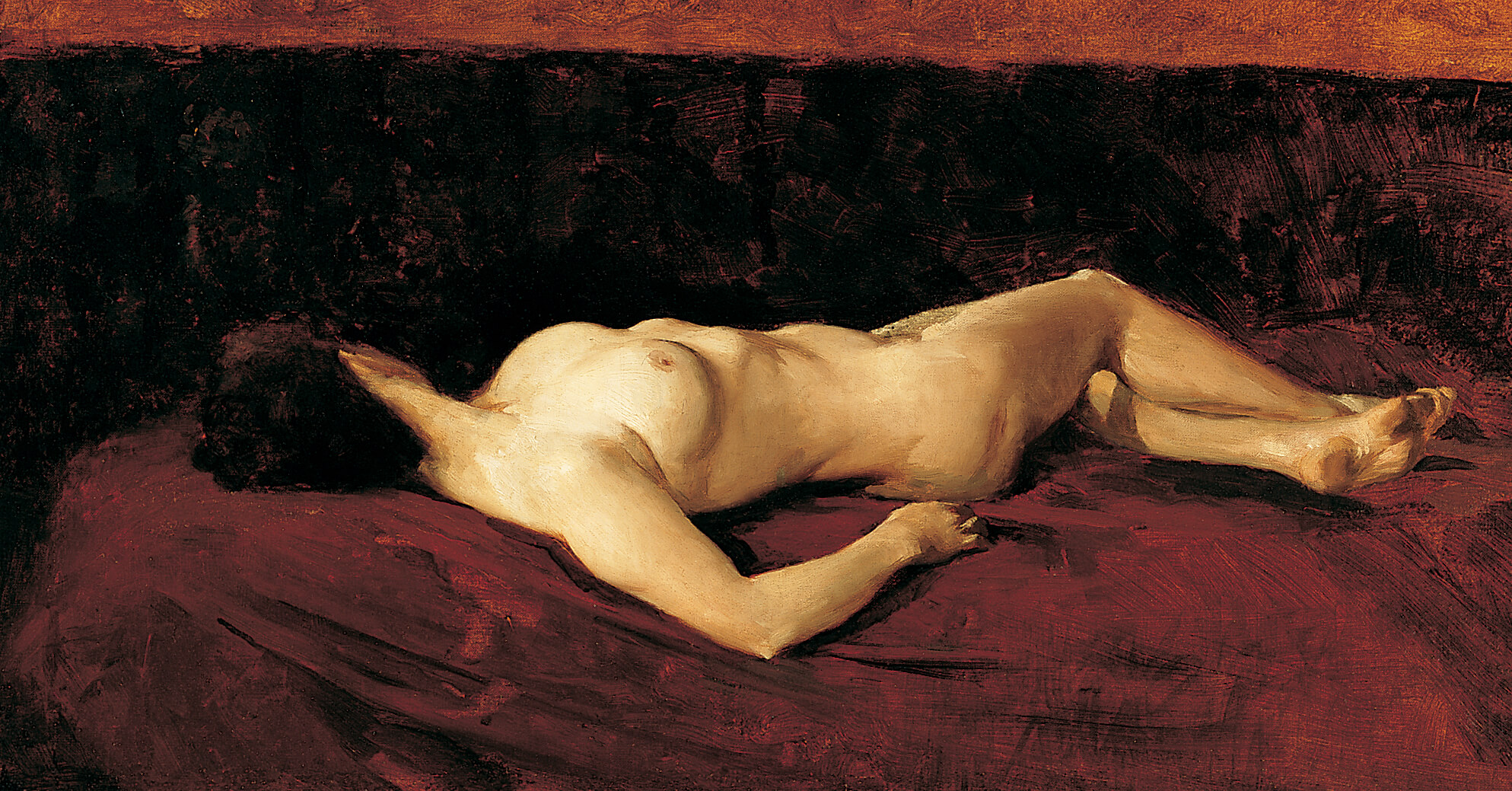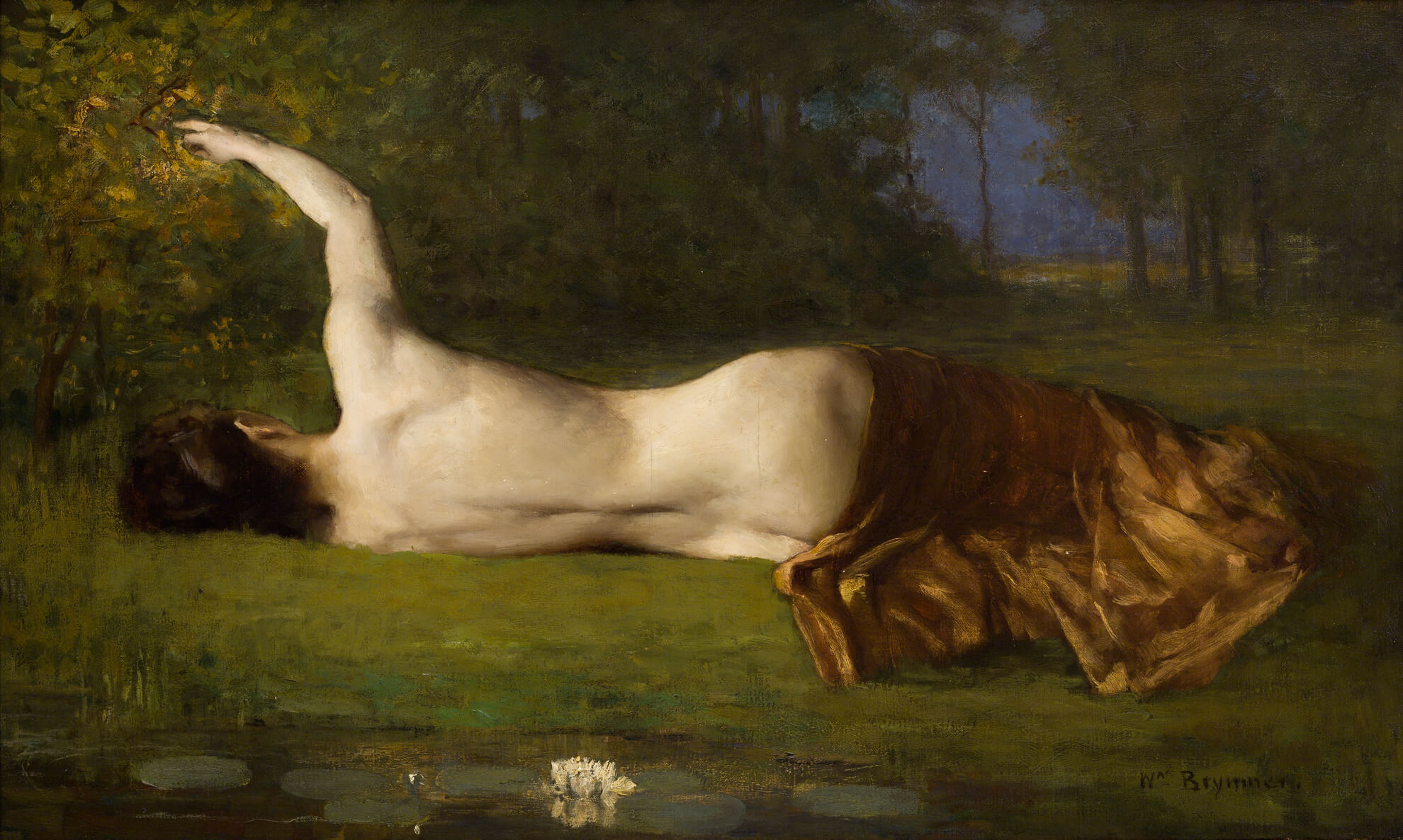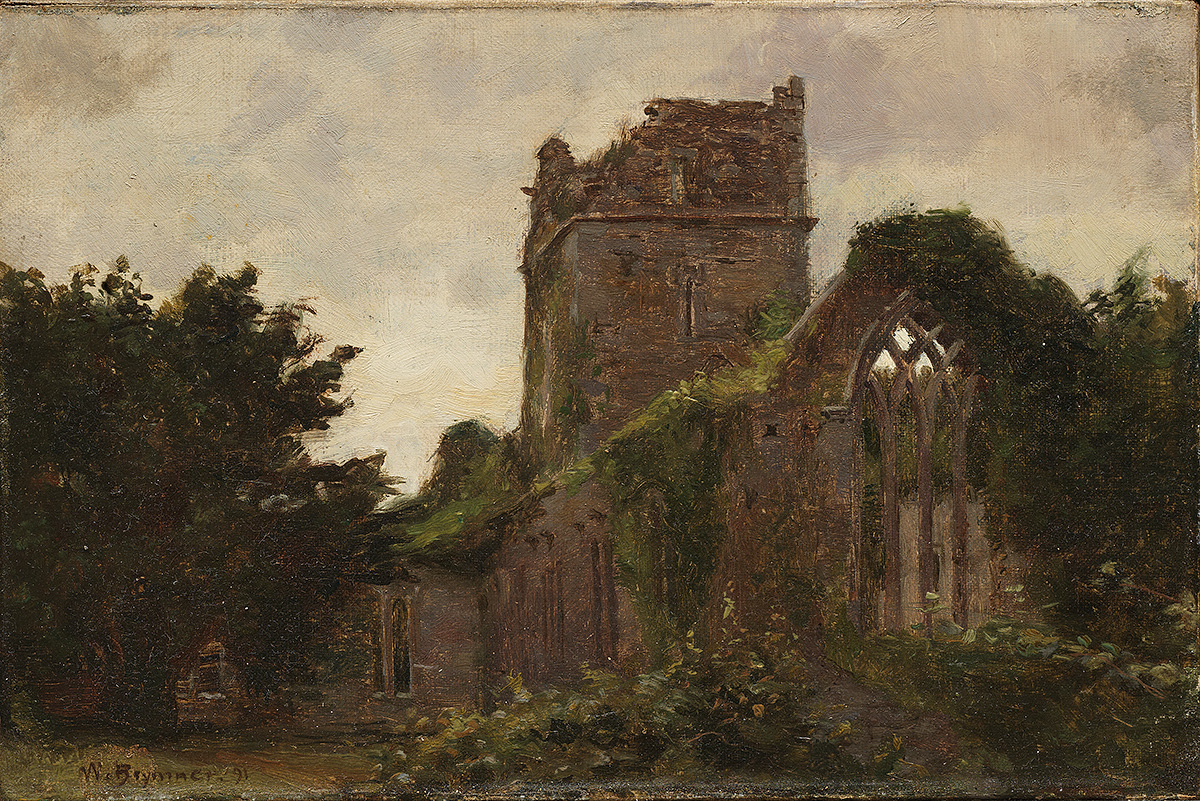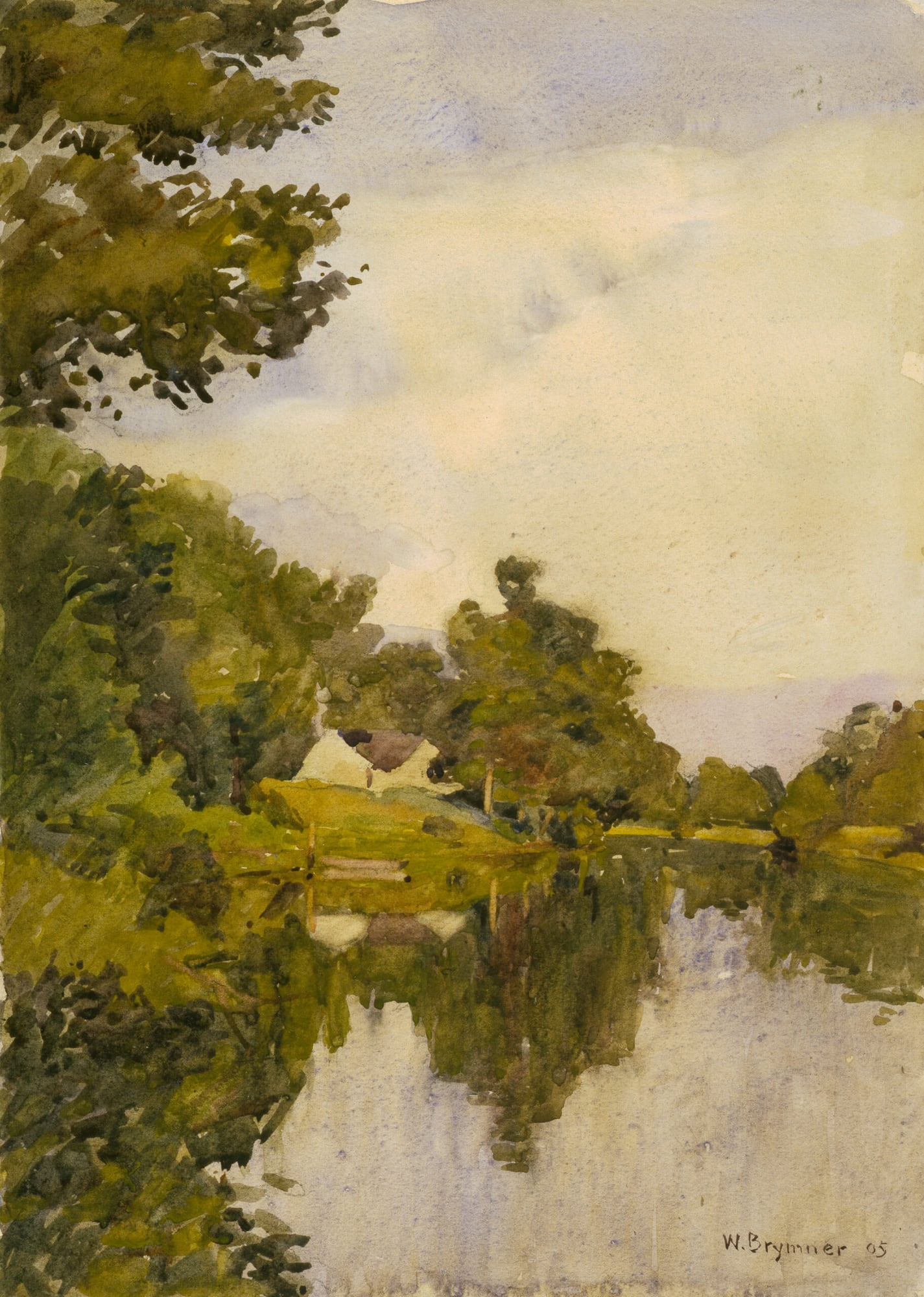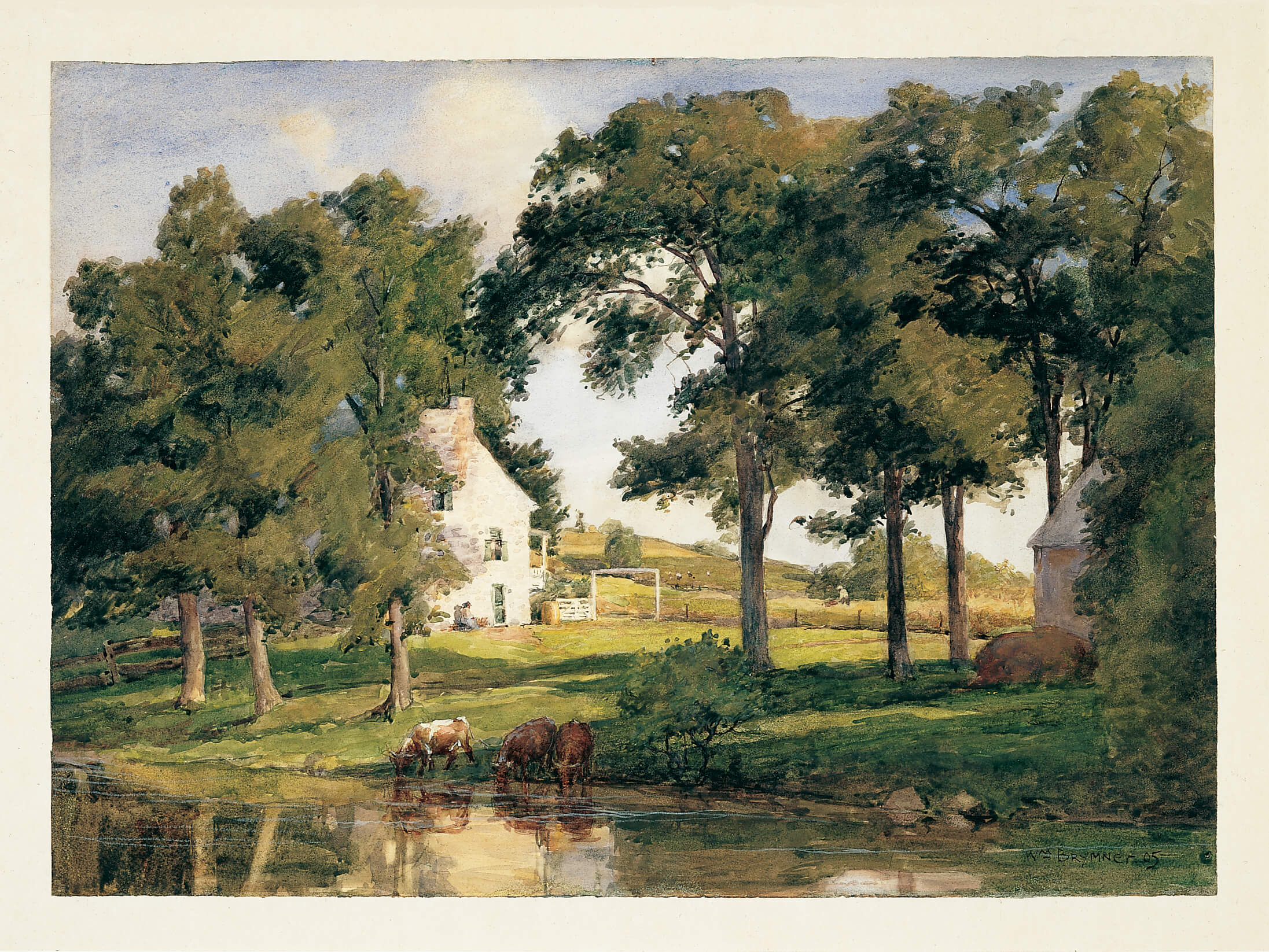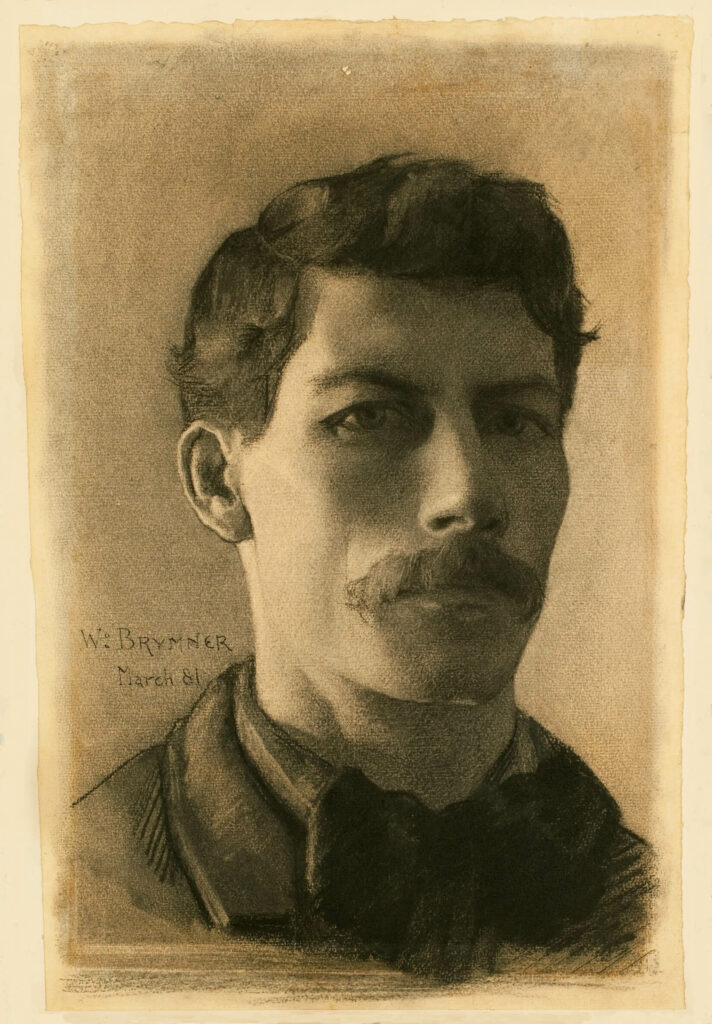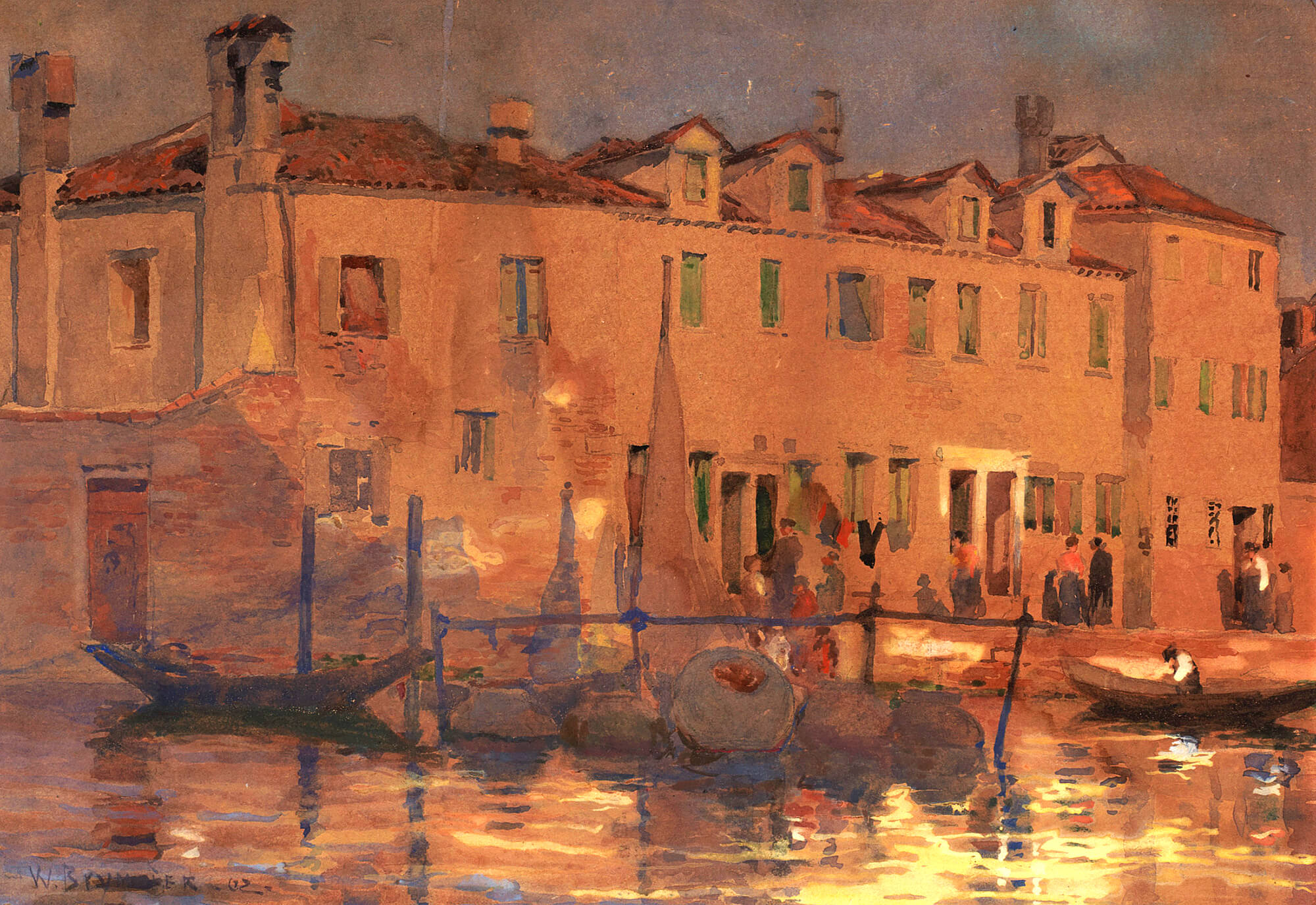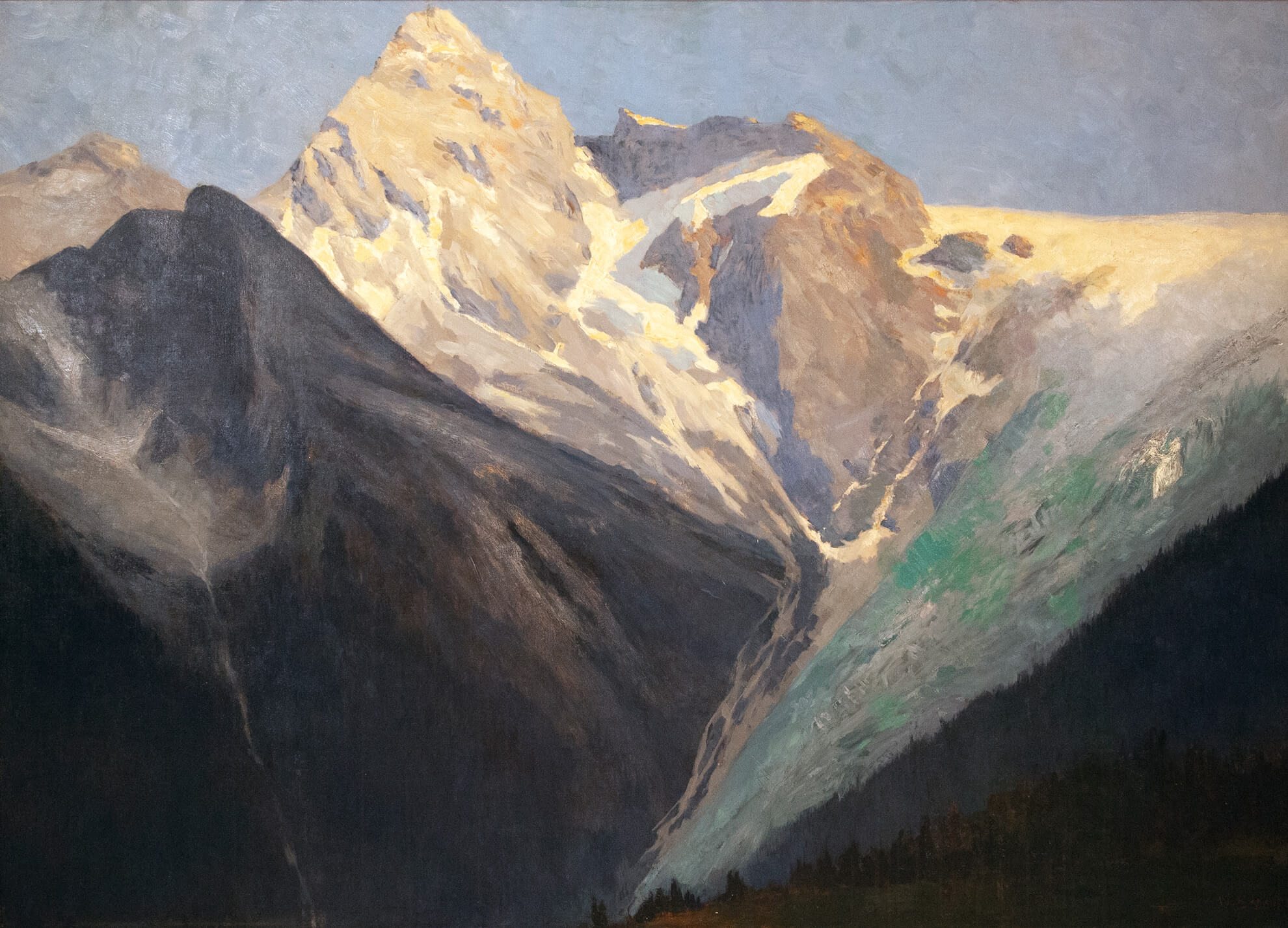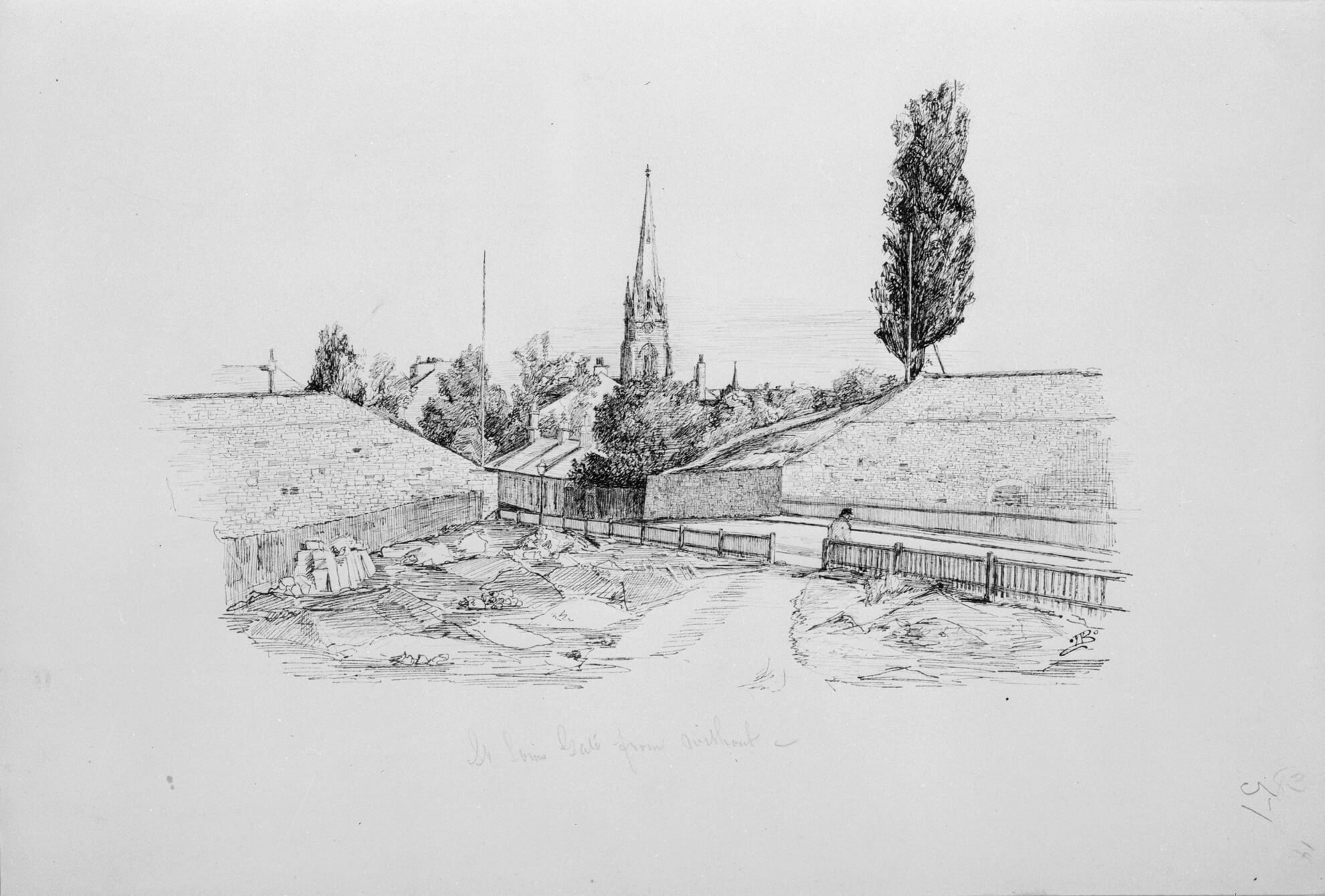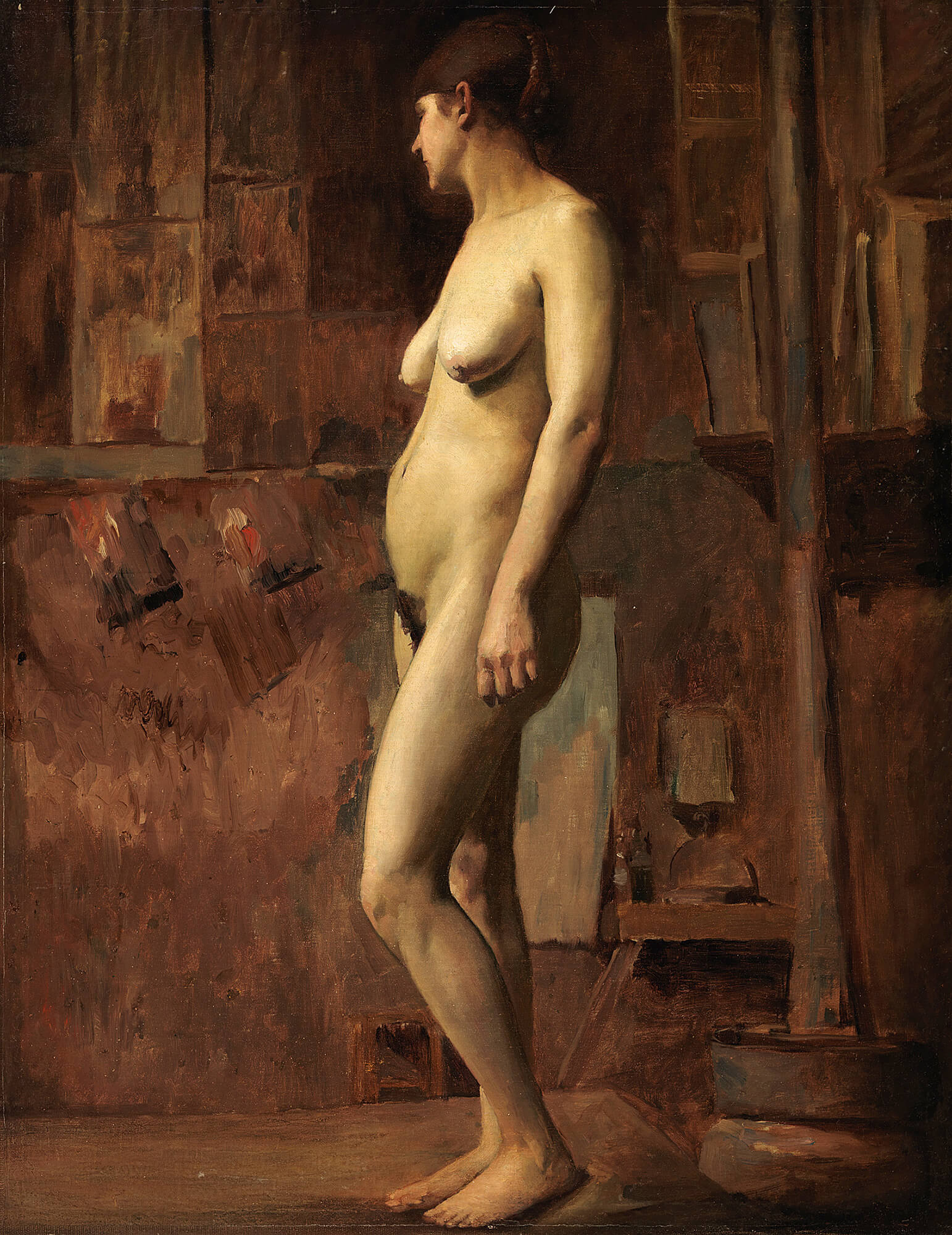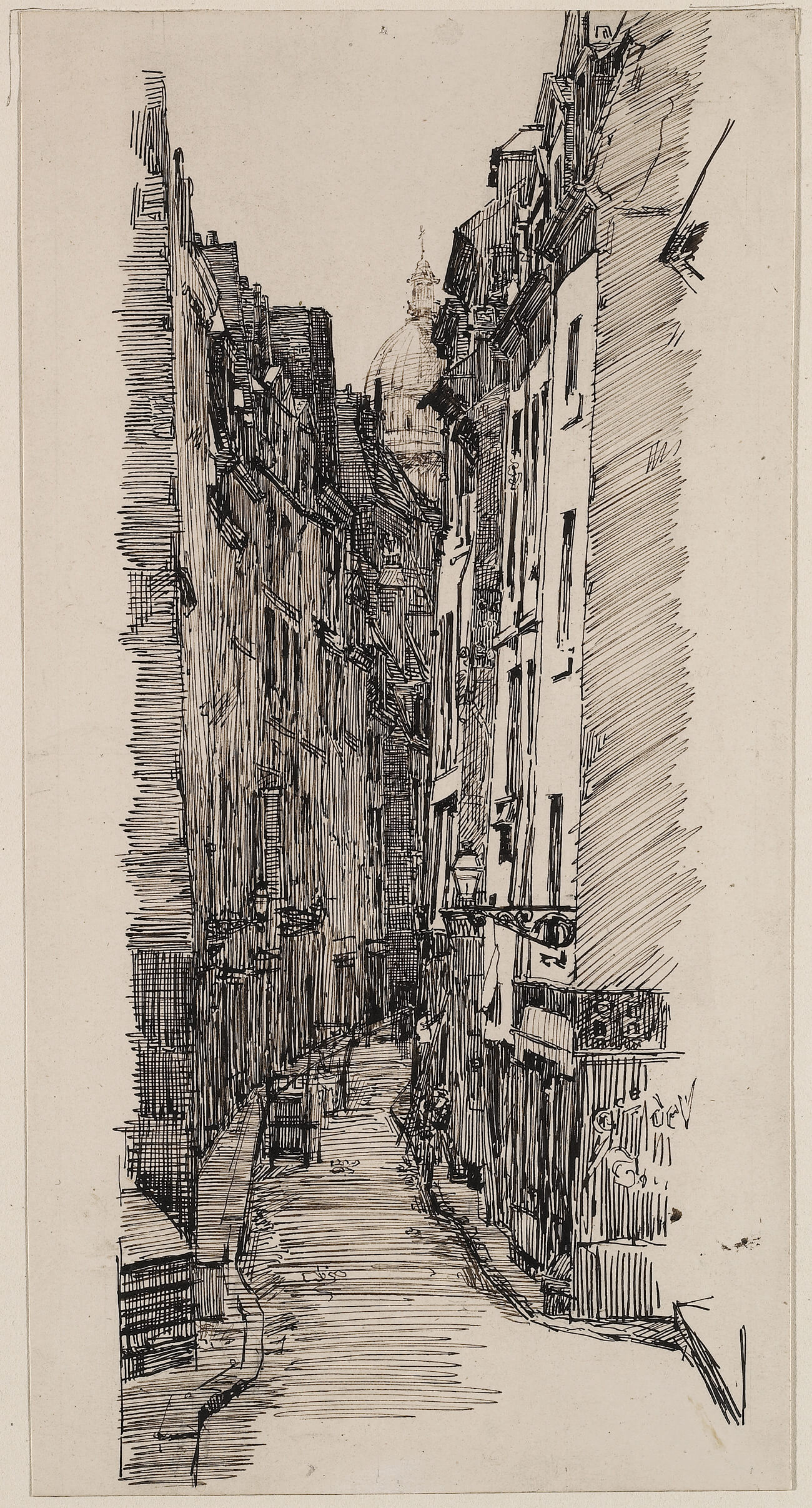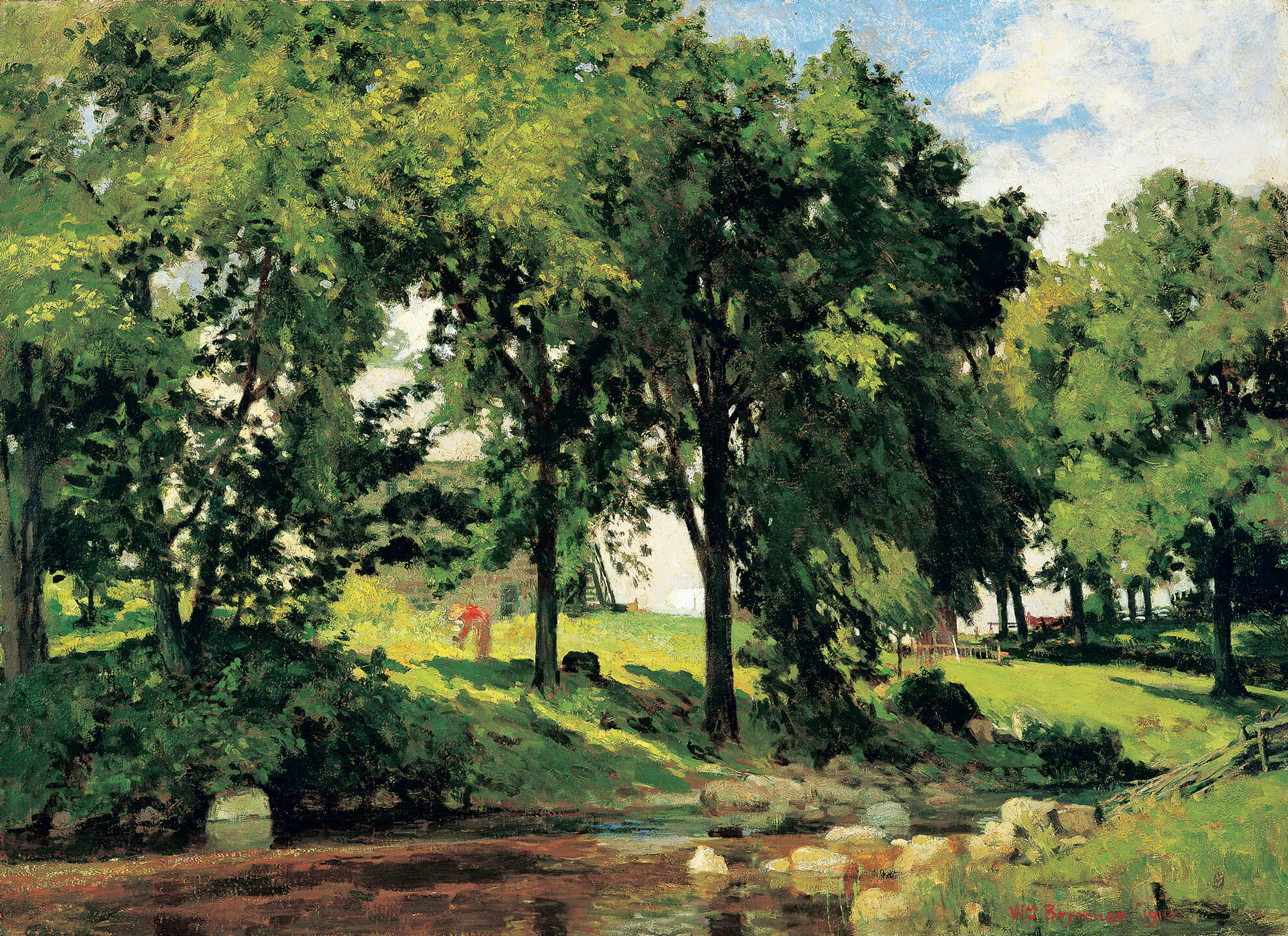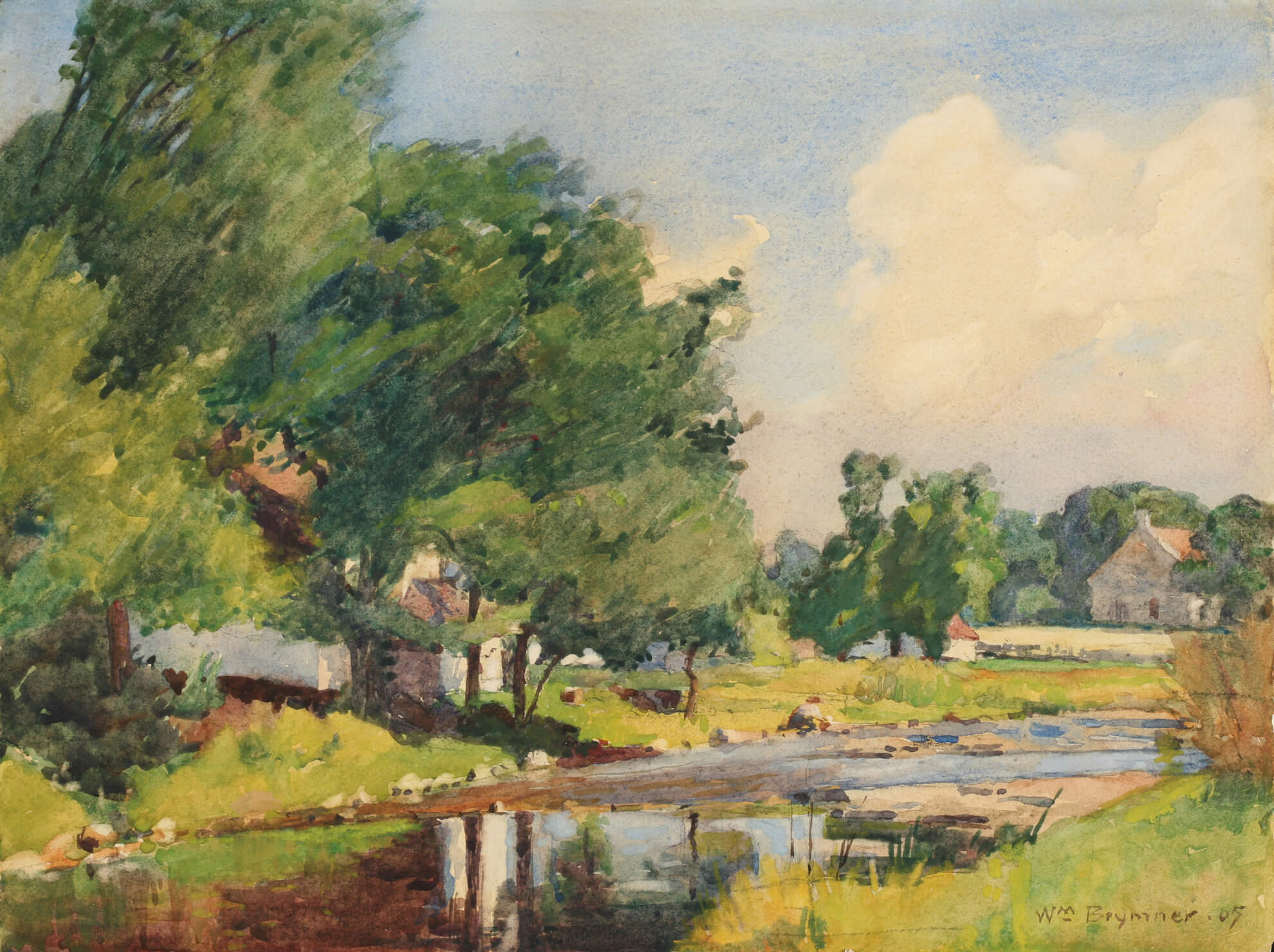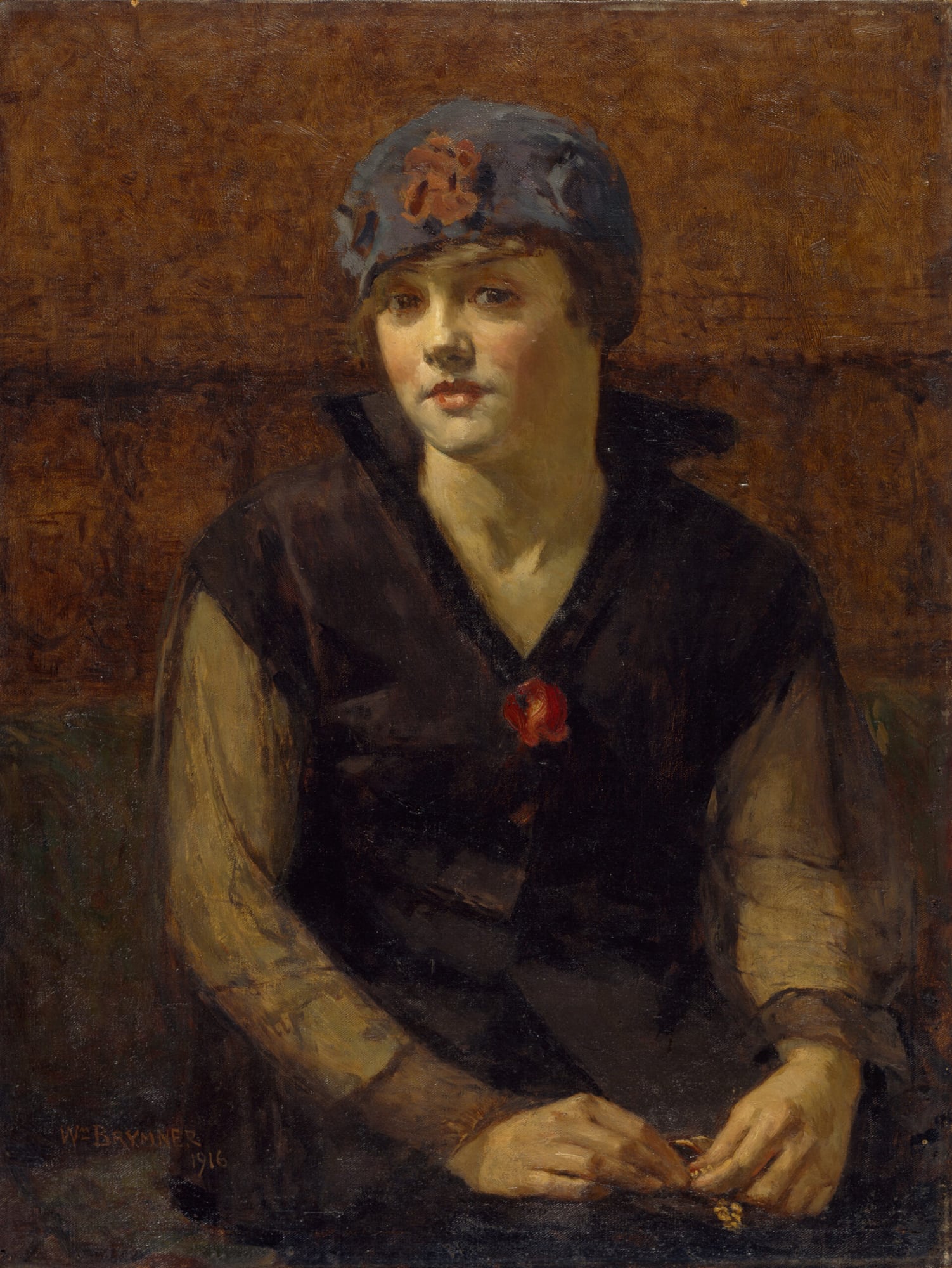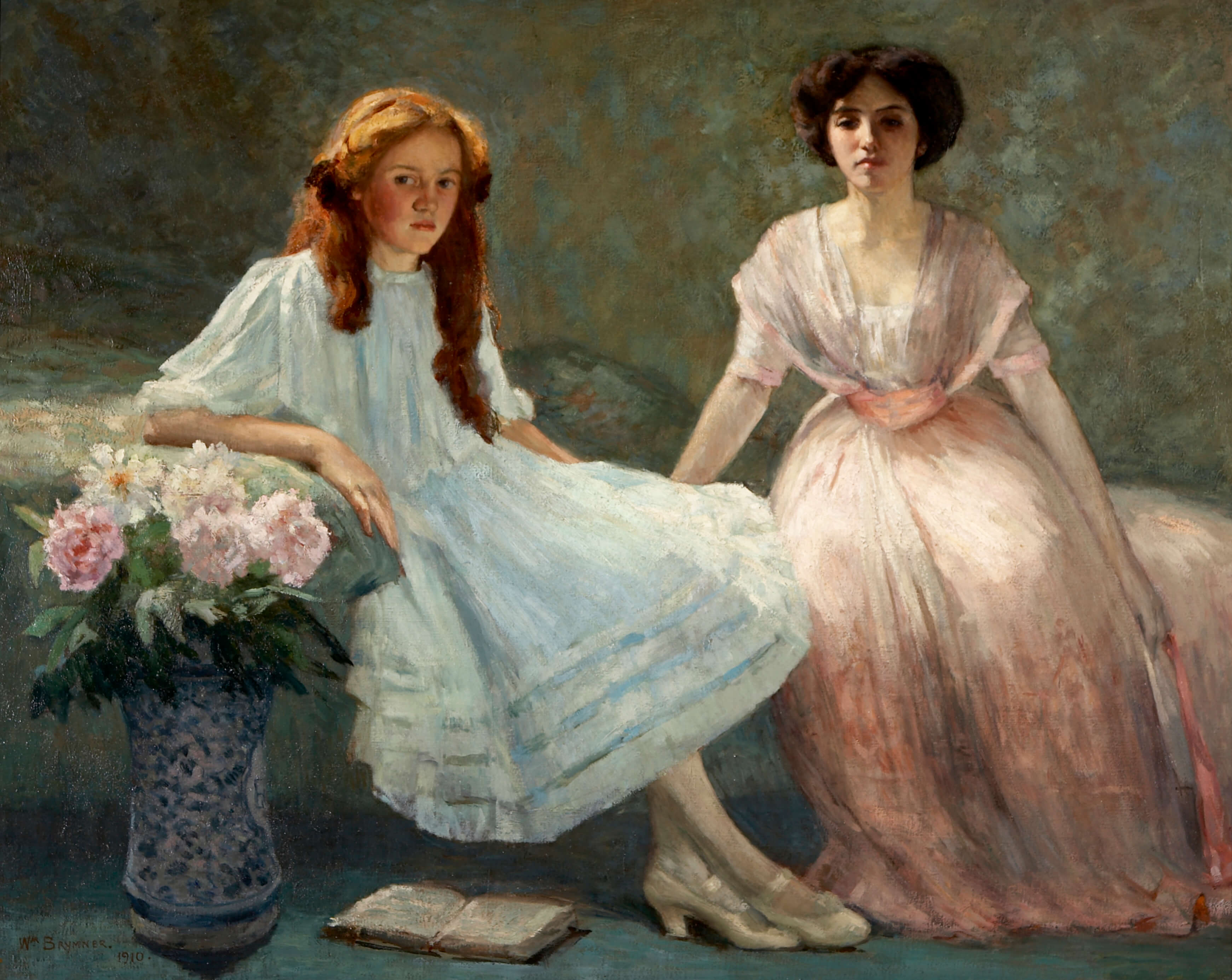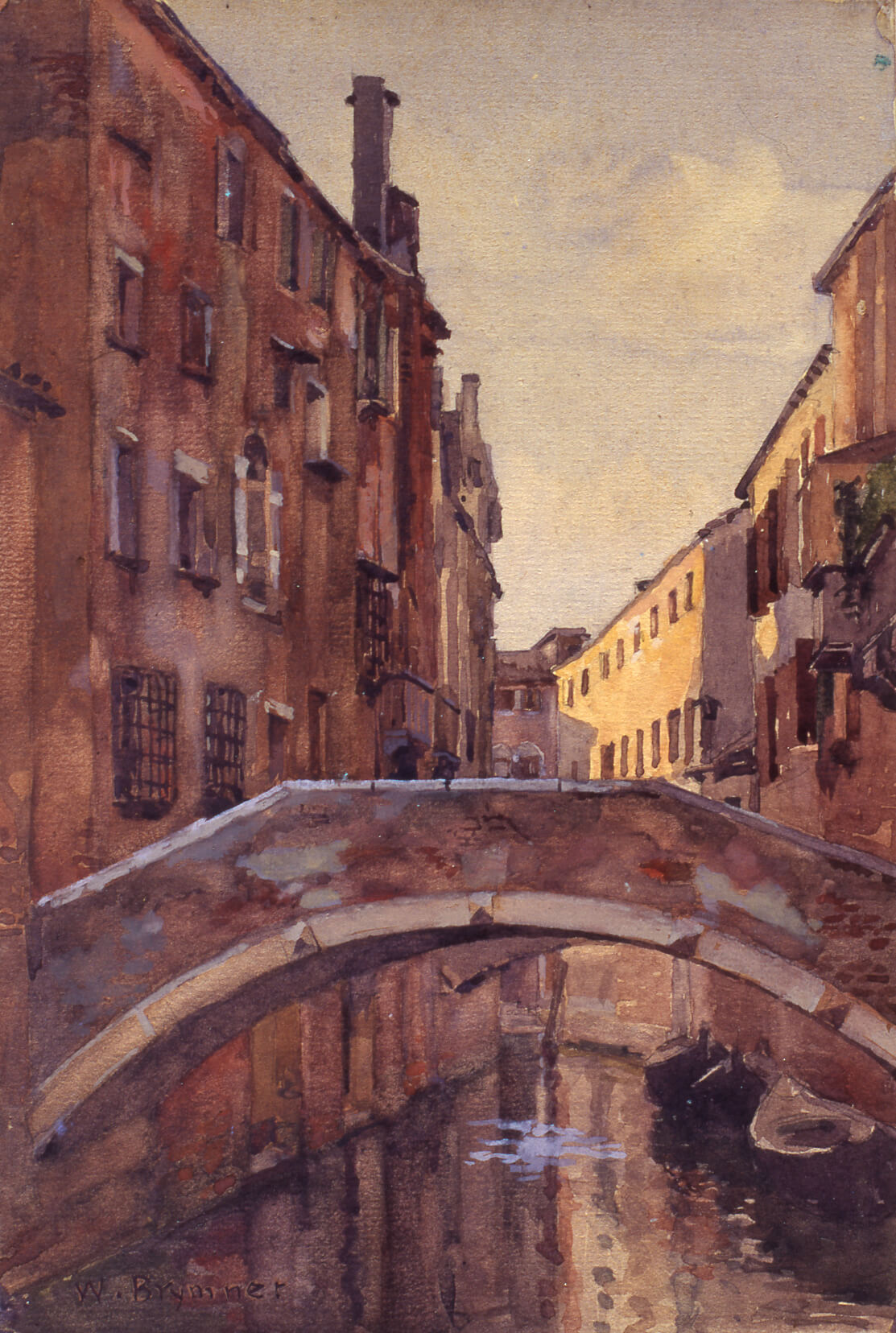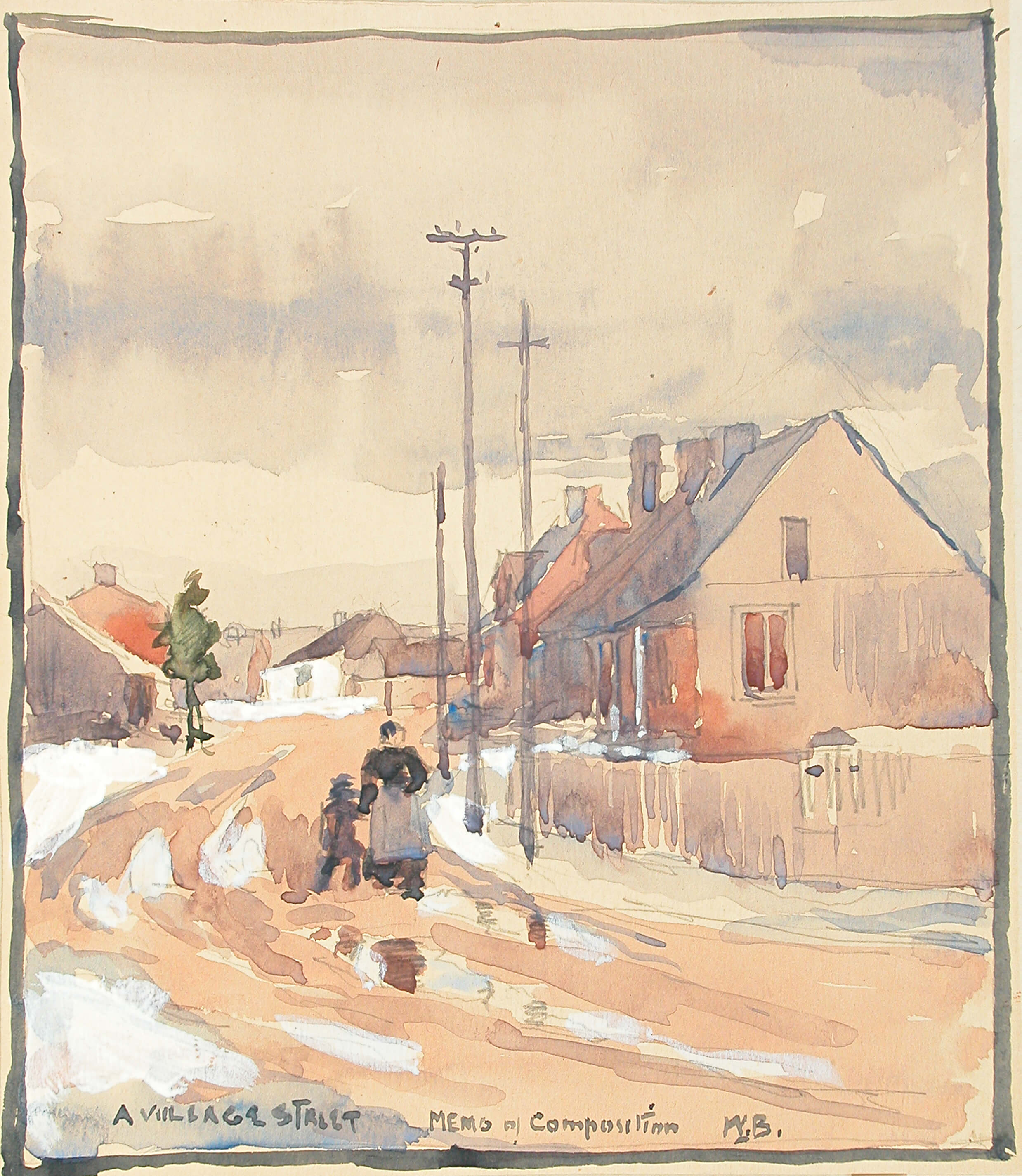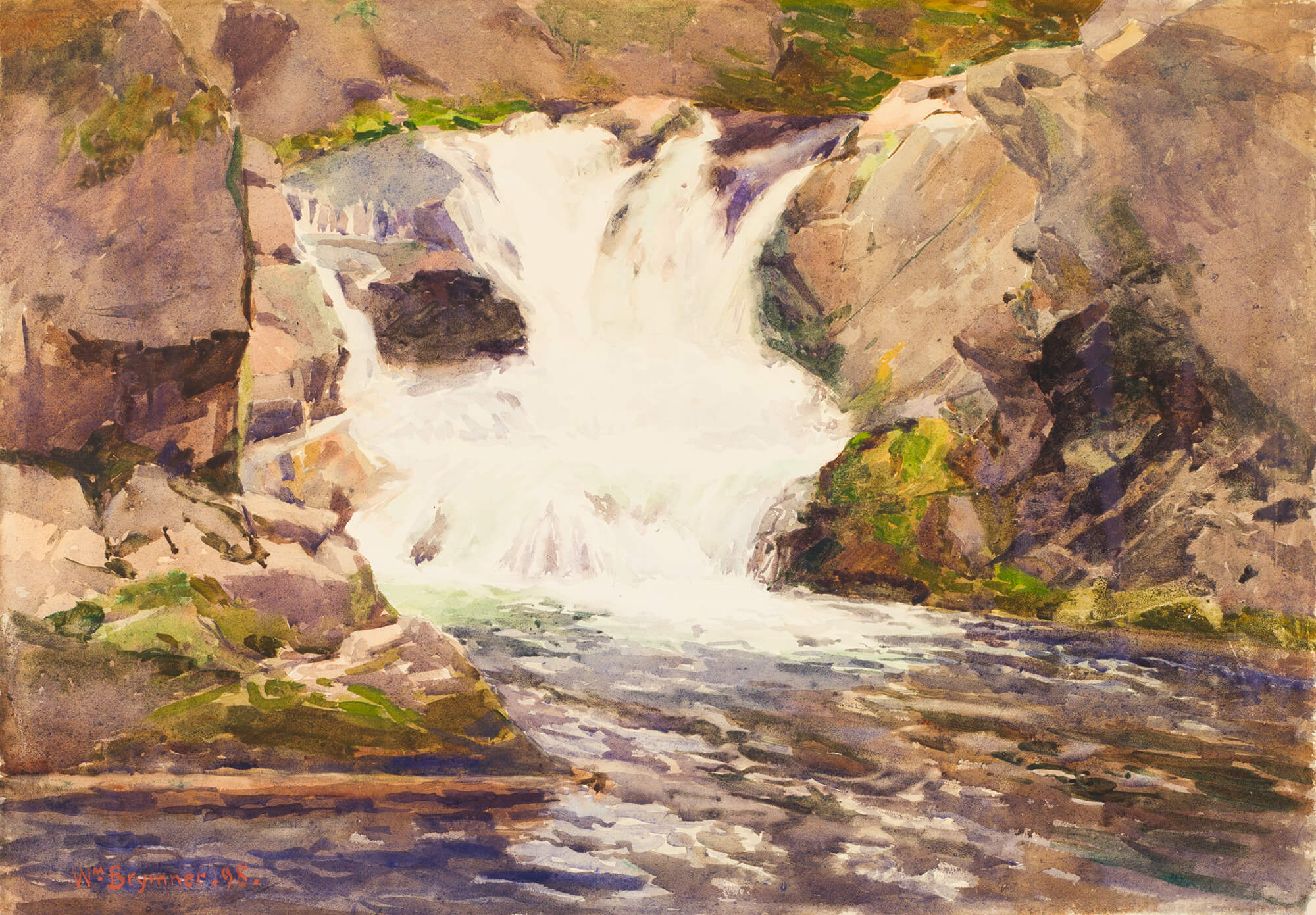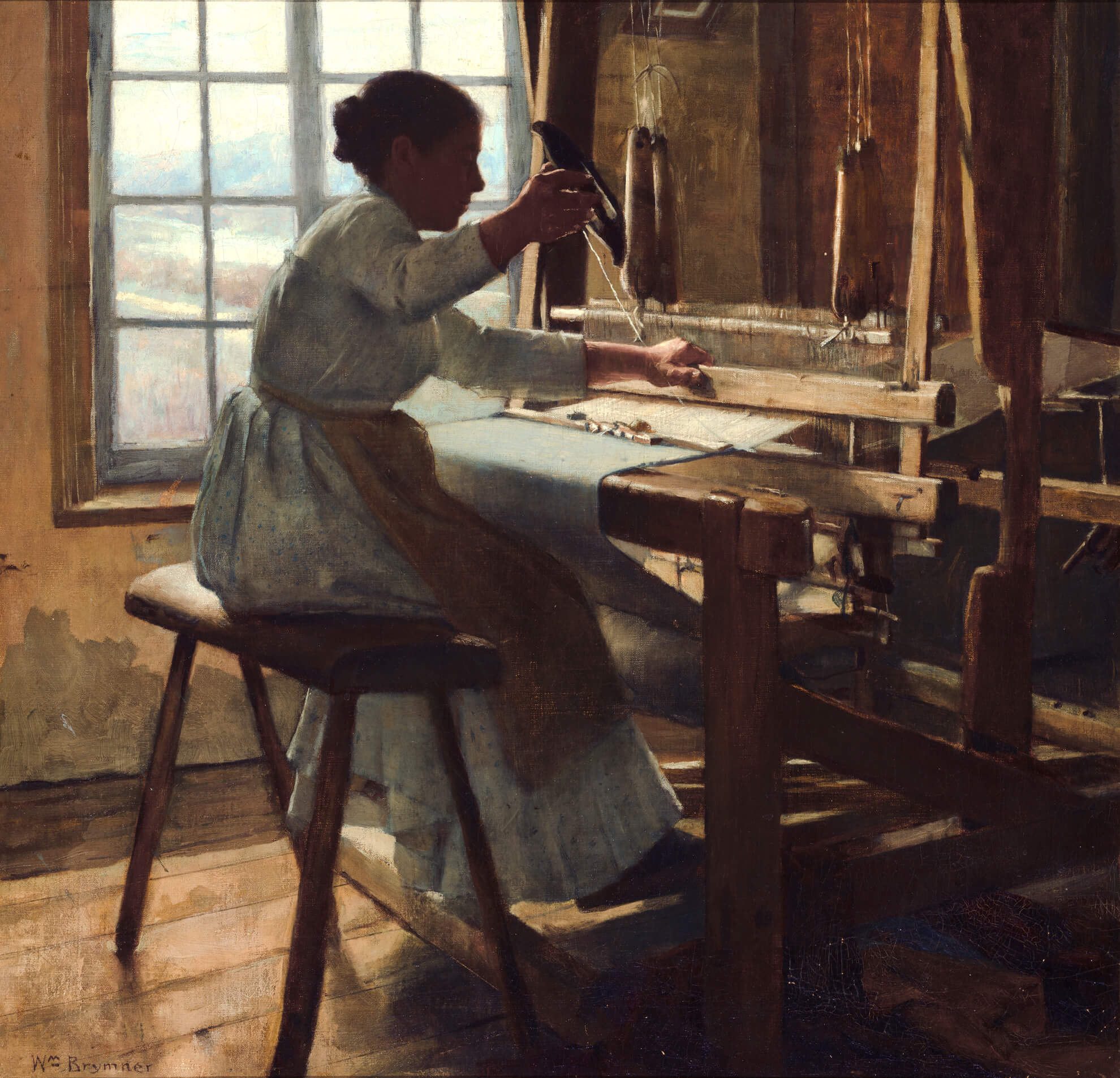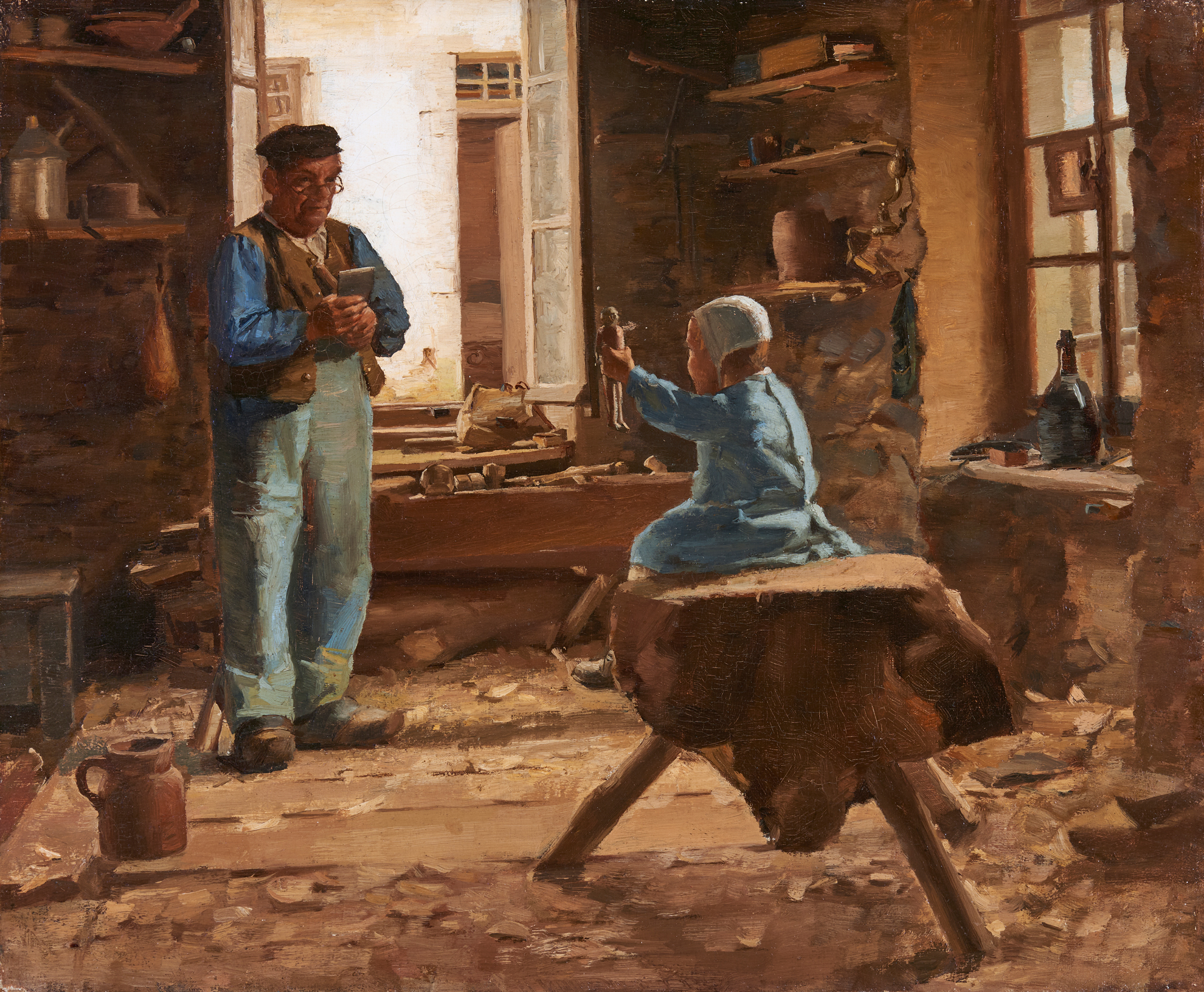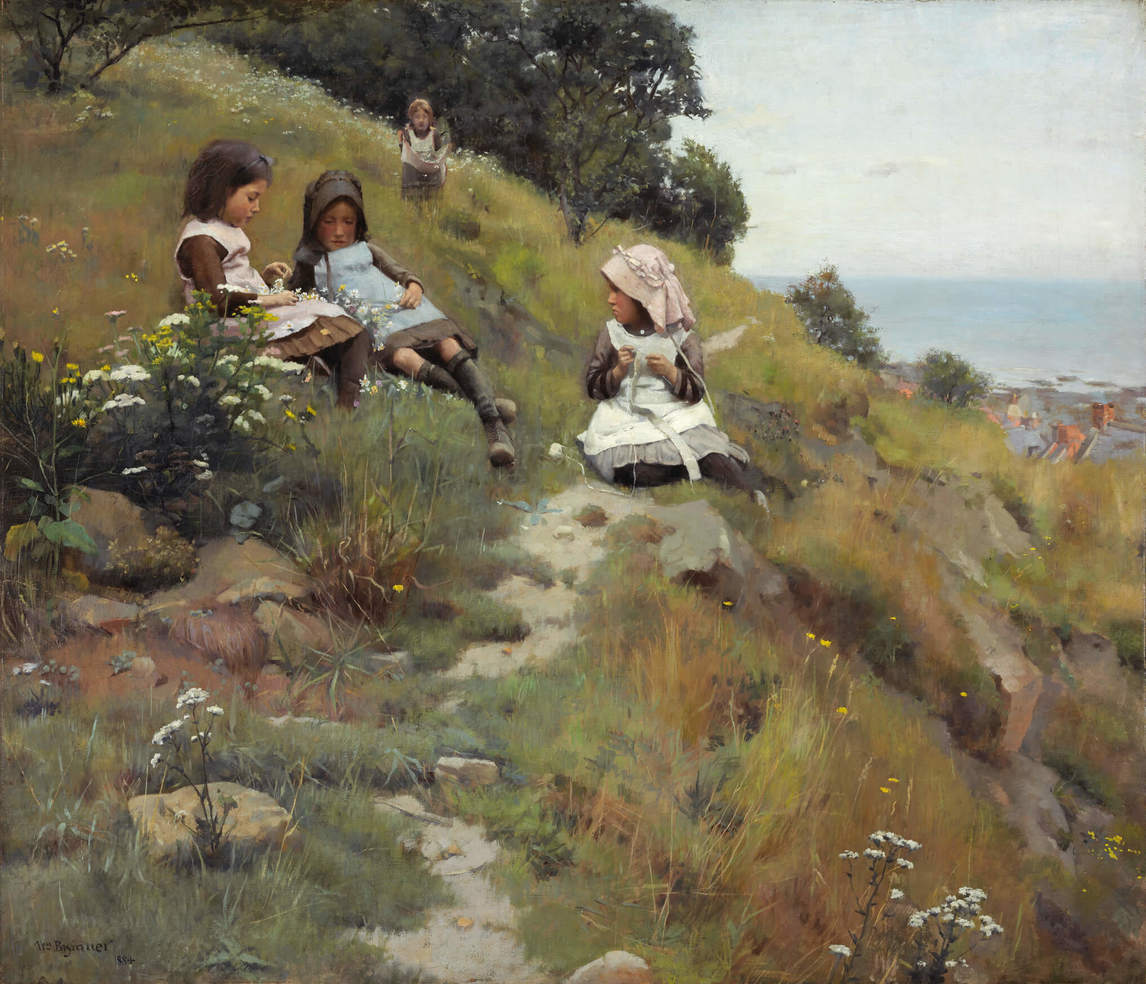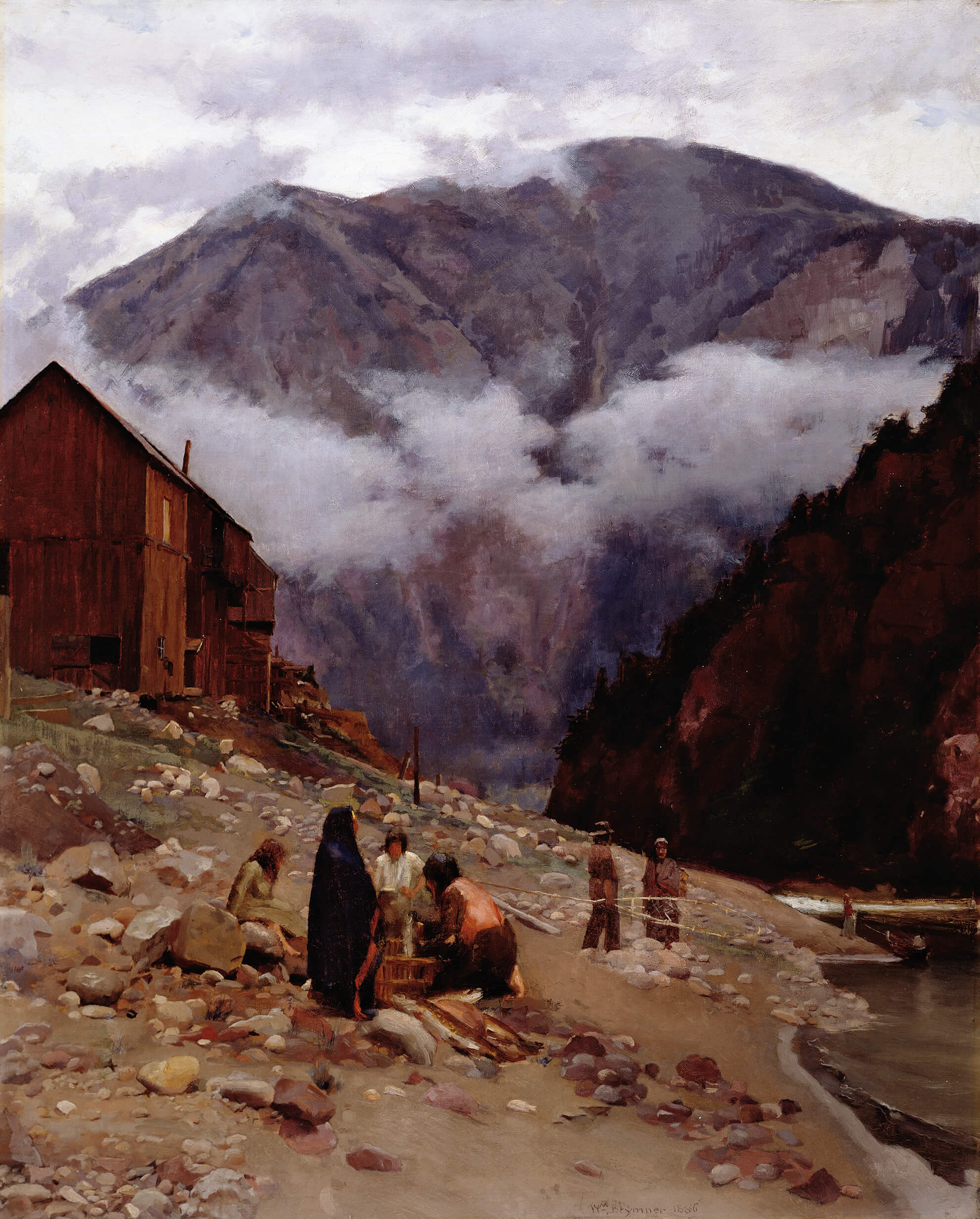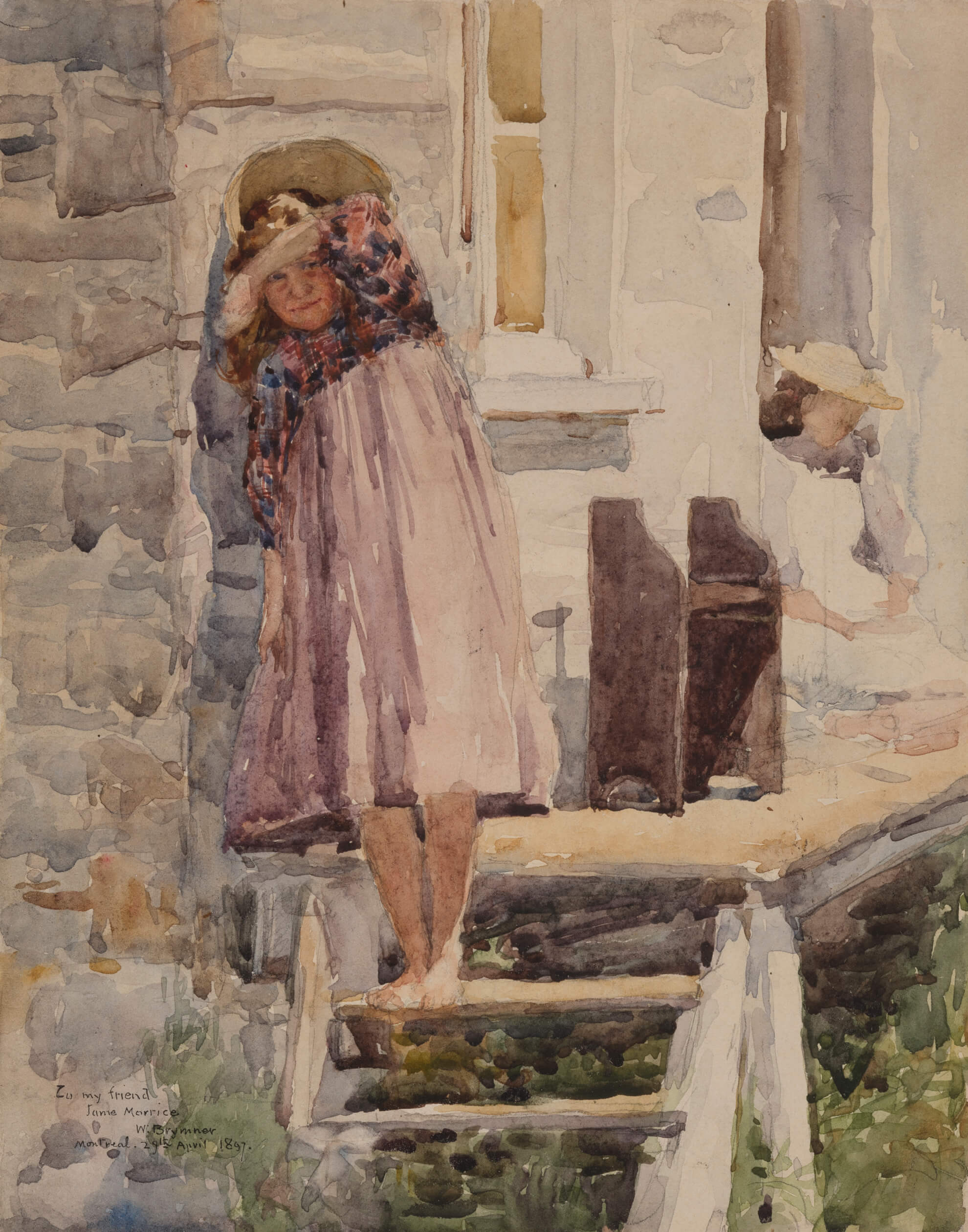 ---
Credits for Photographs and Works by Other Artists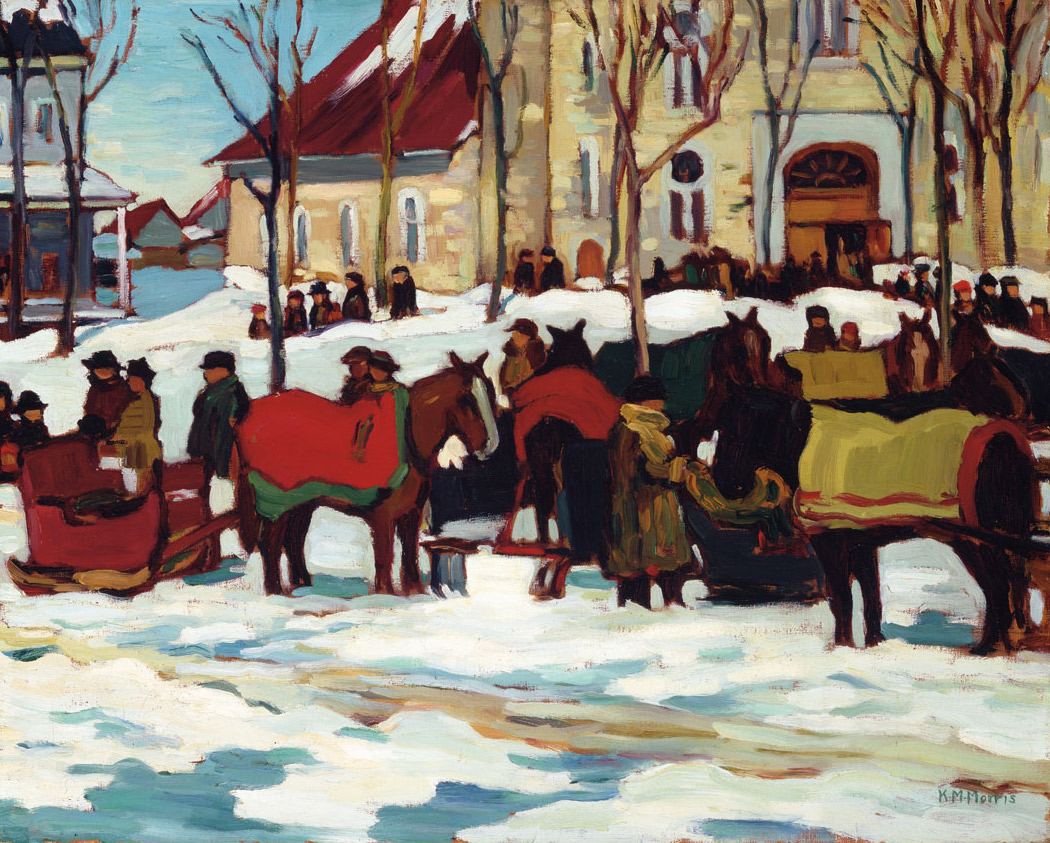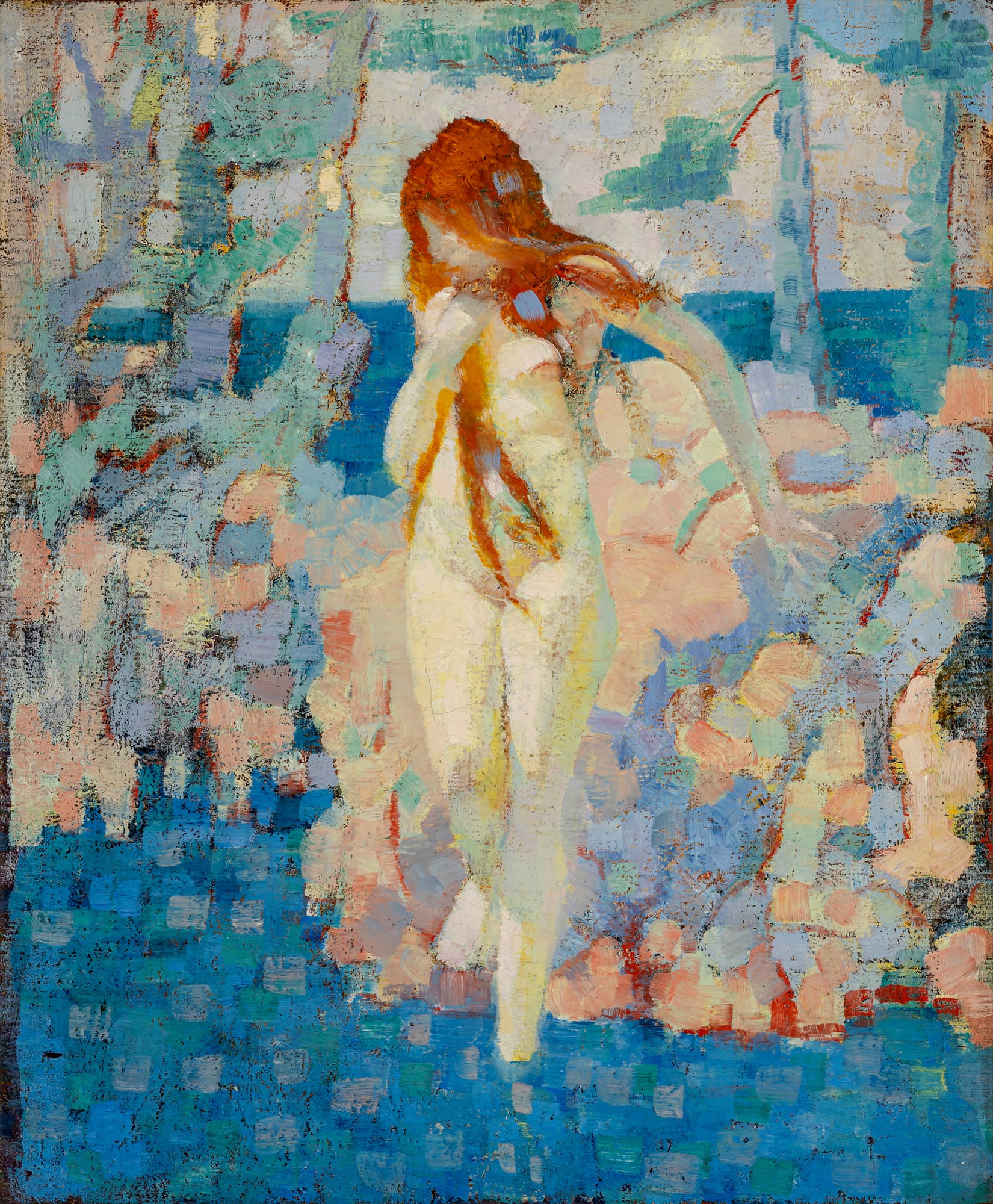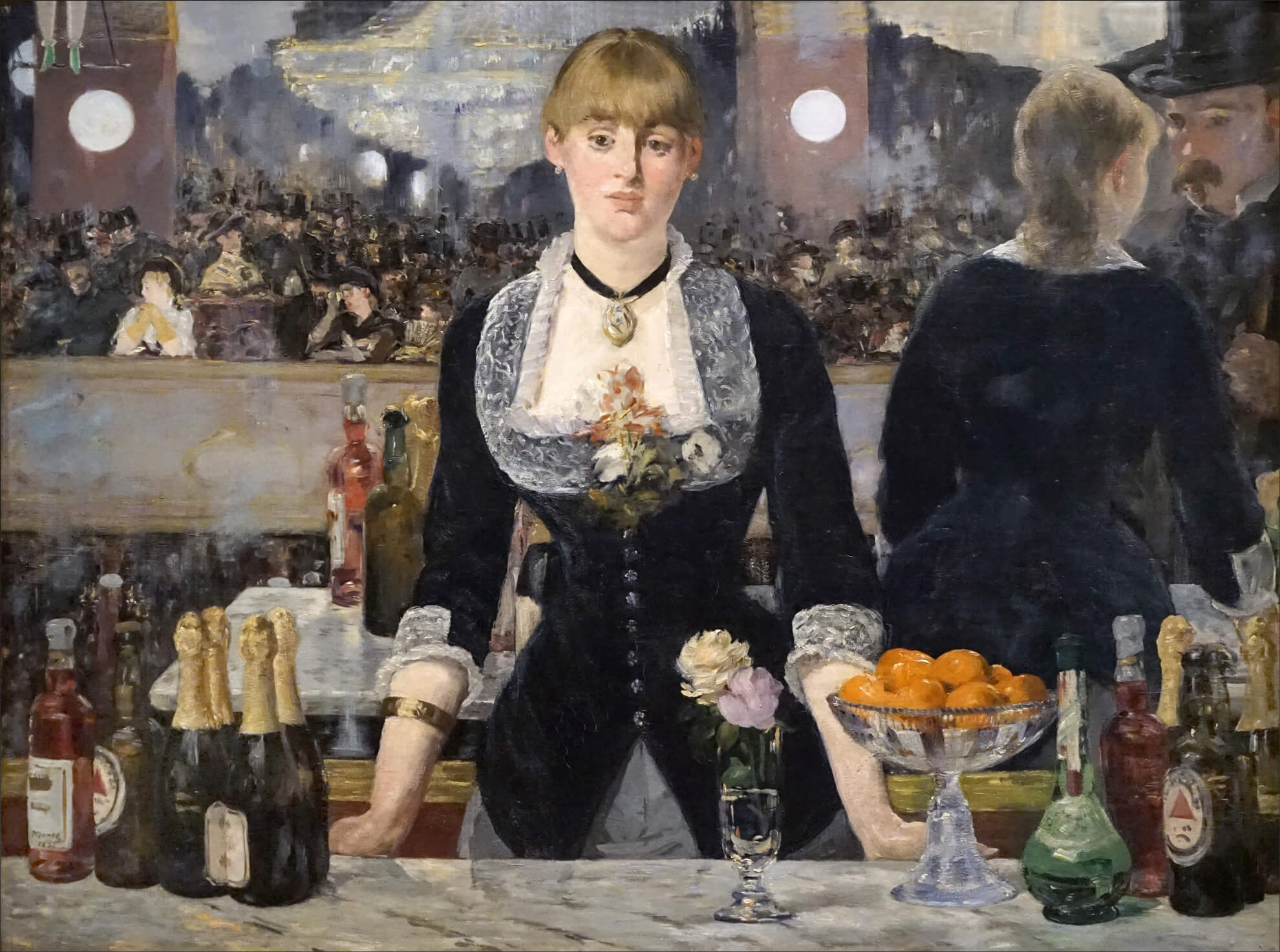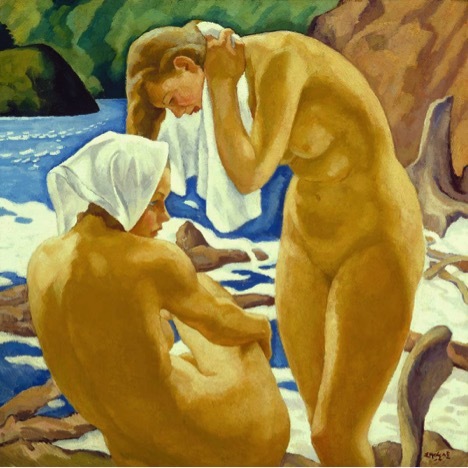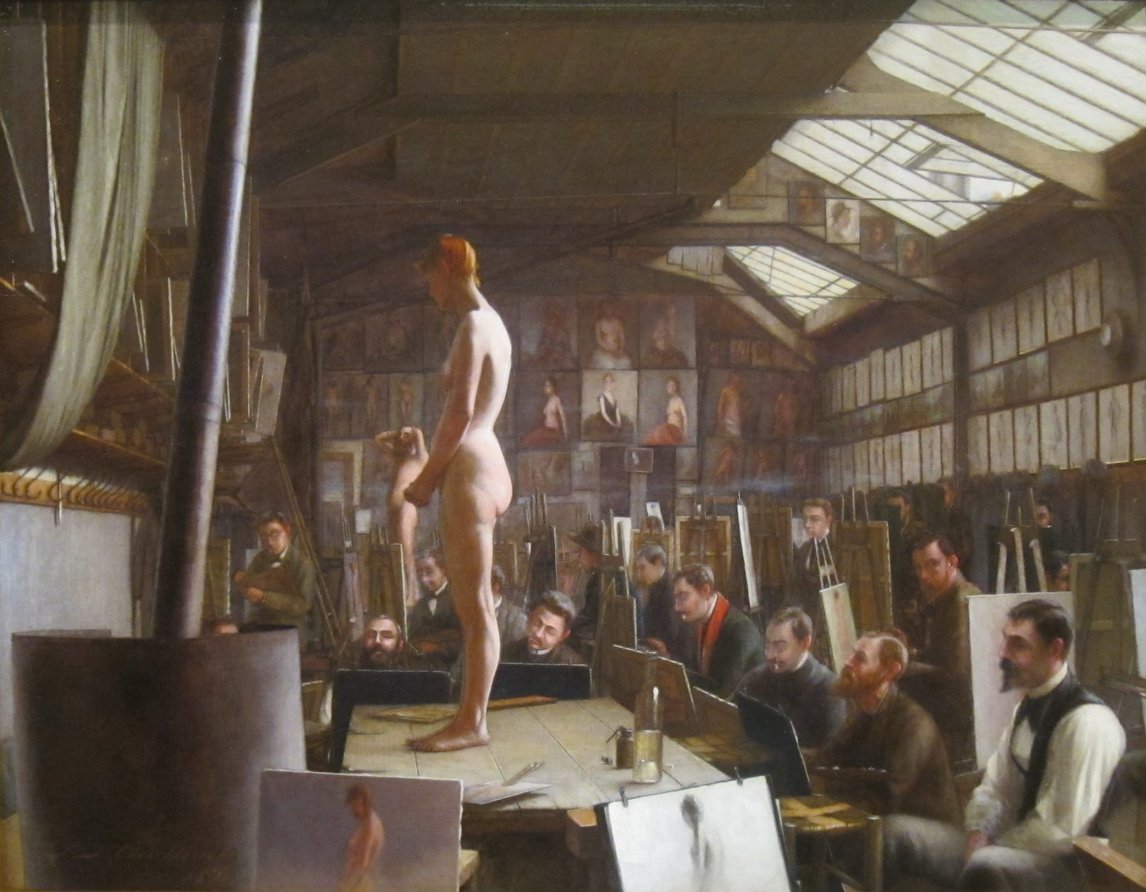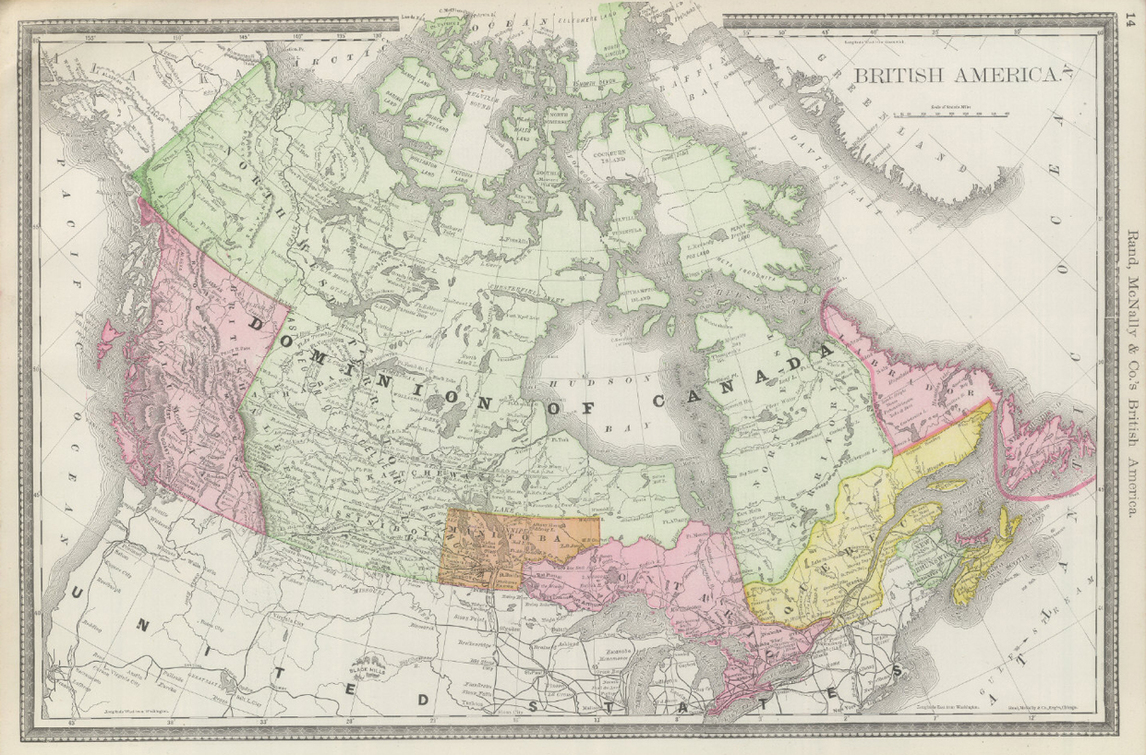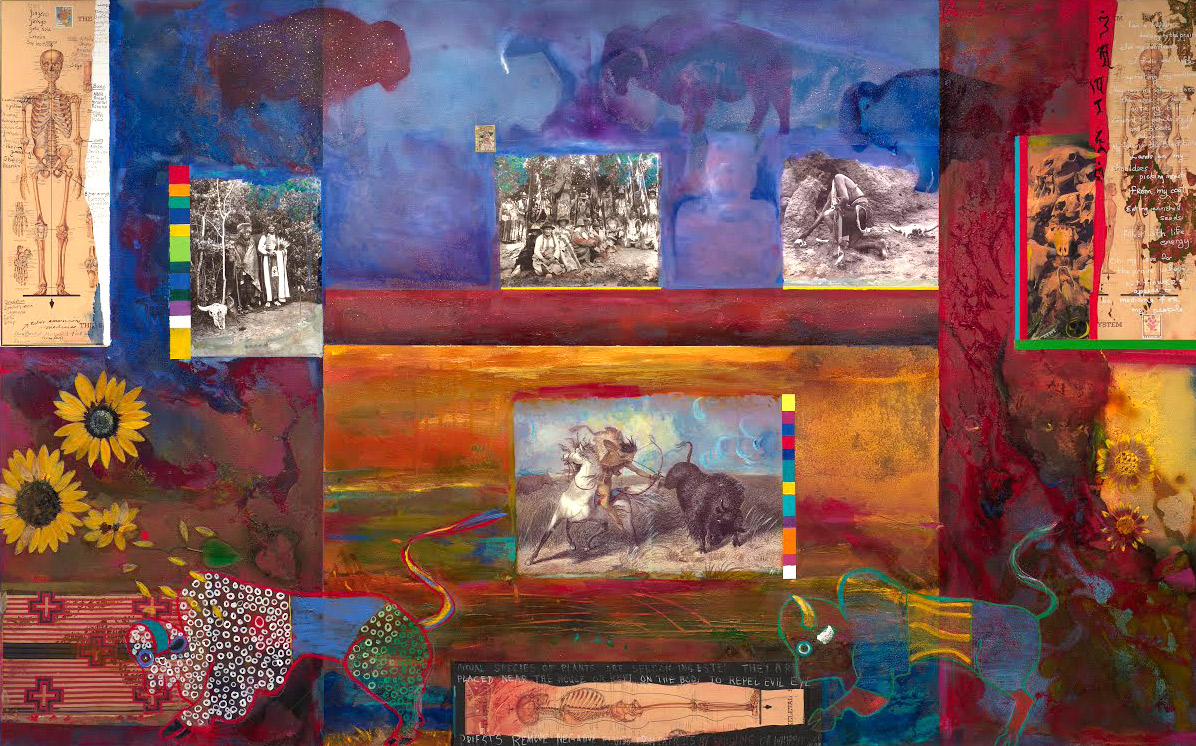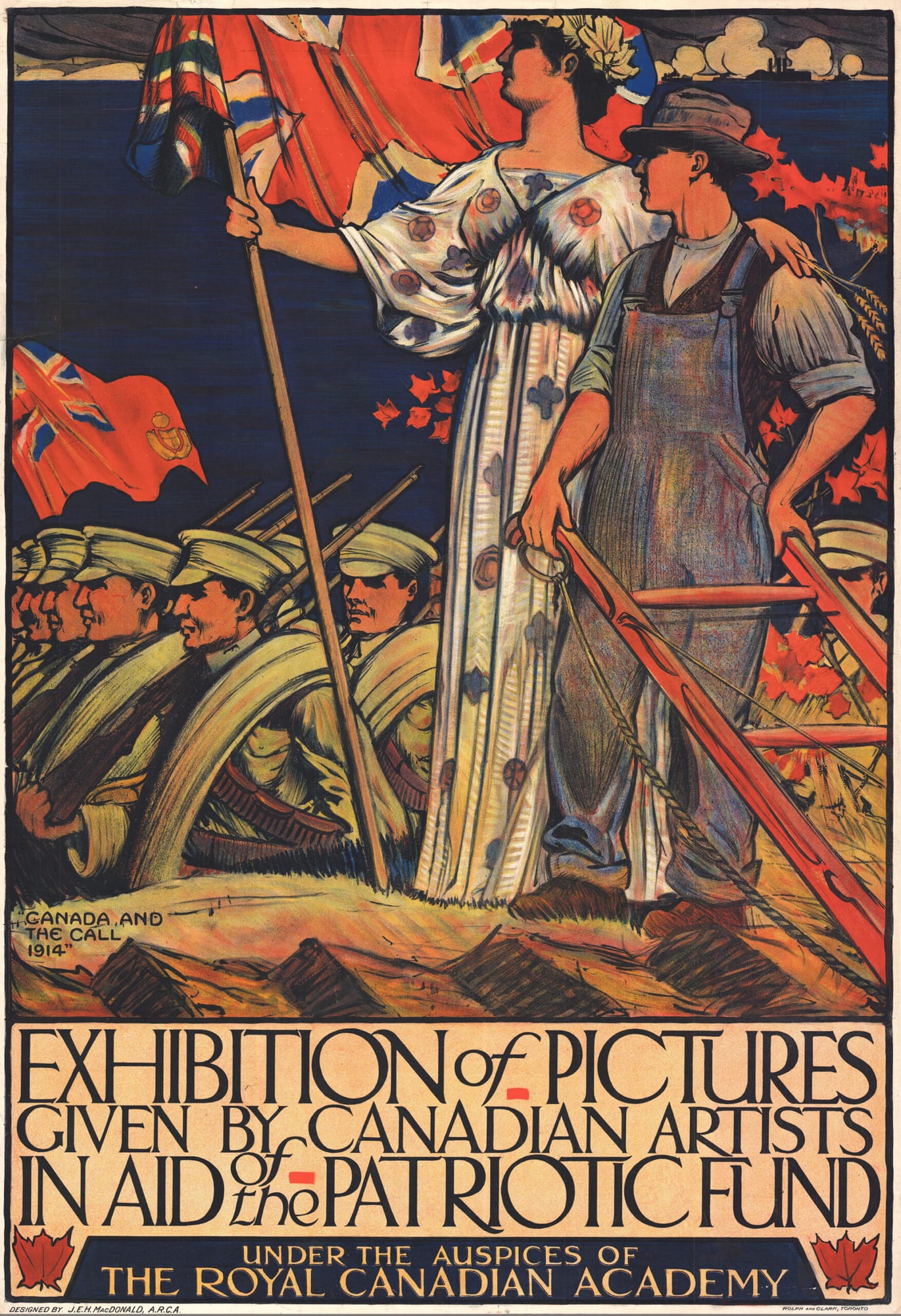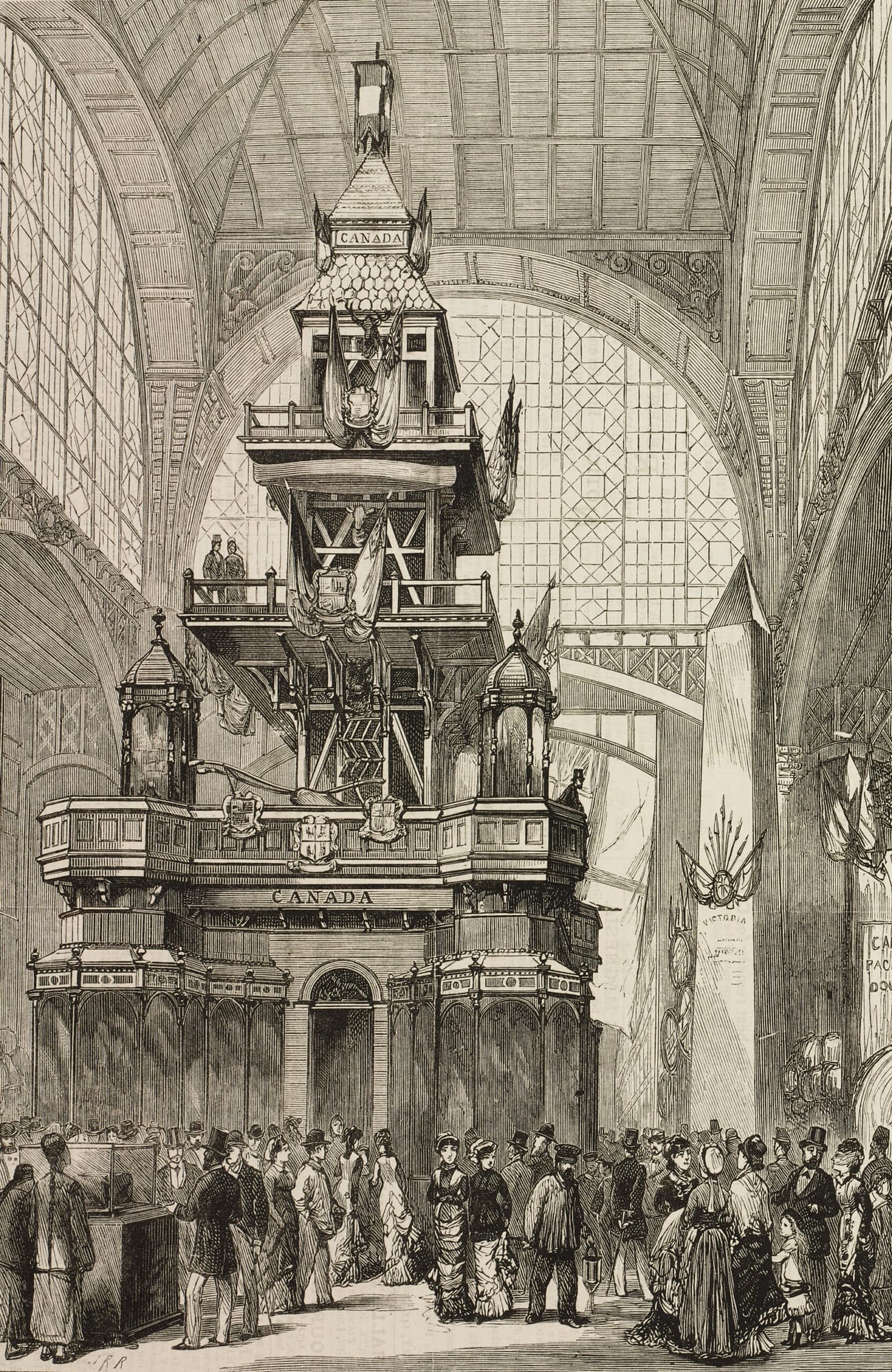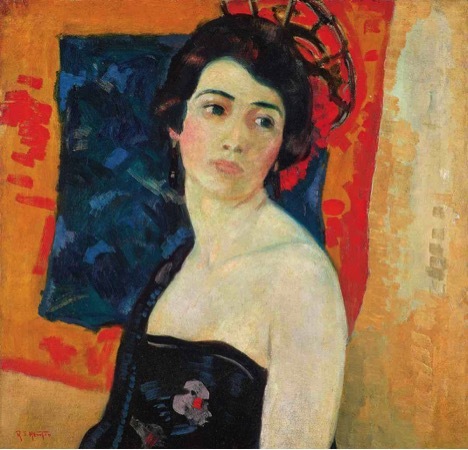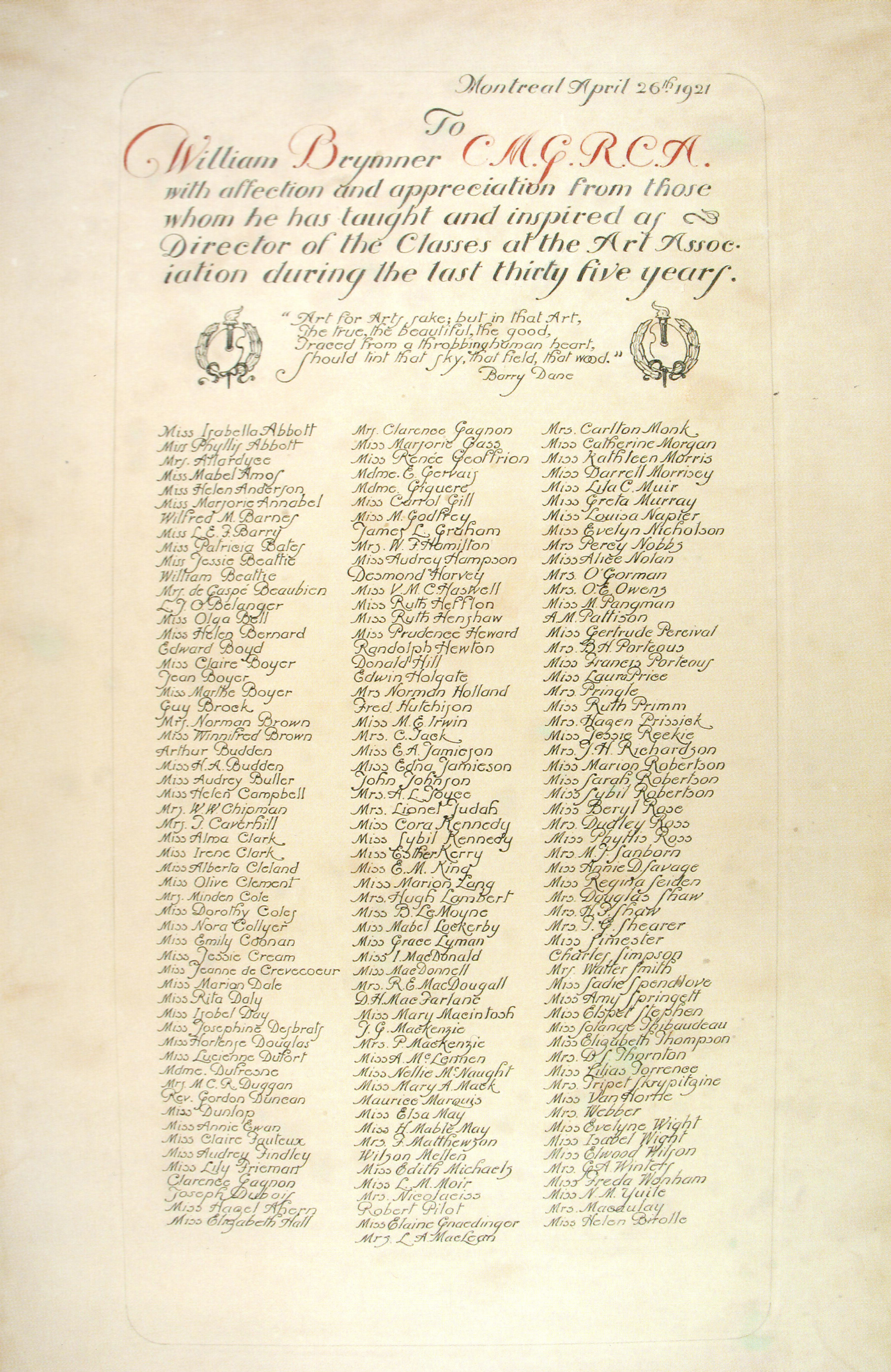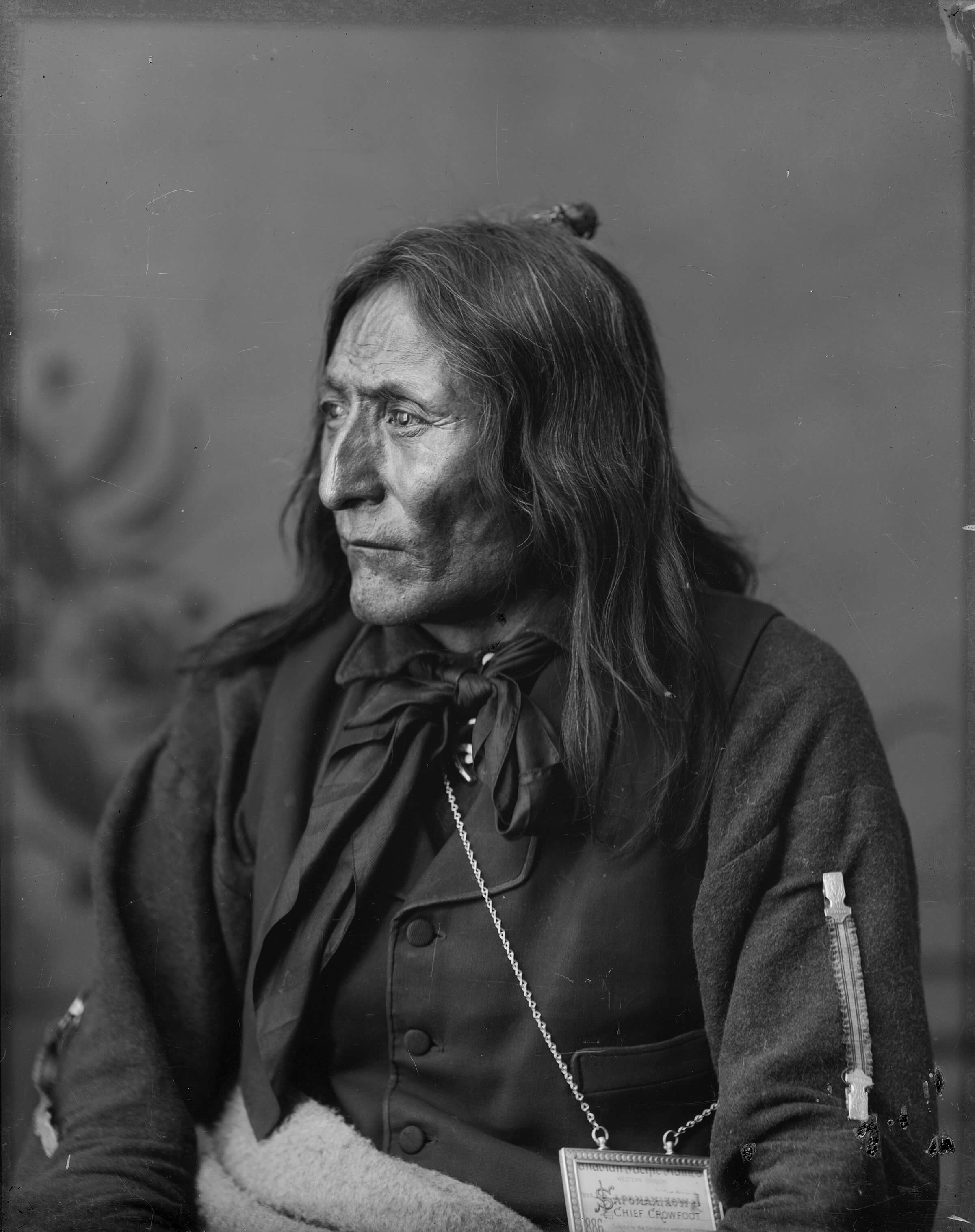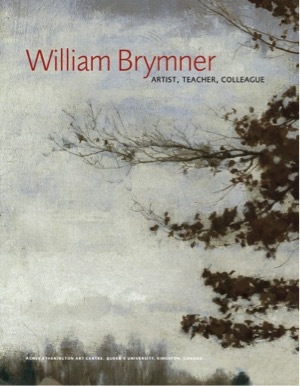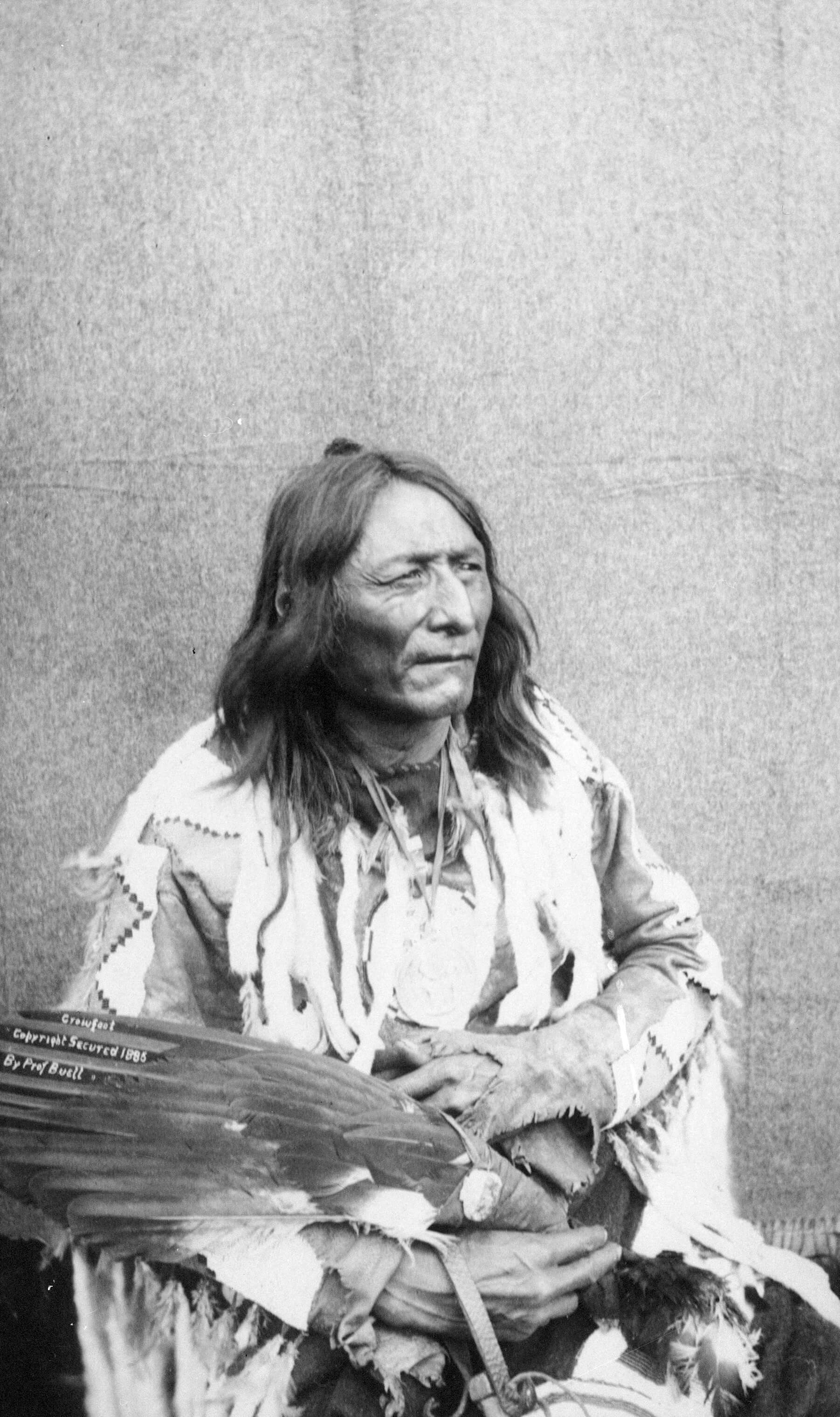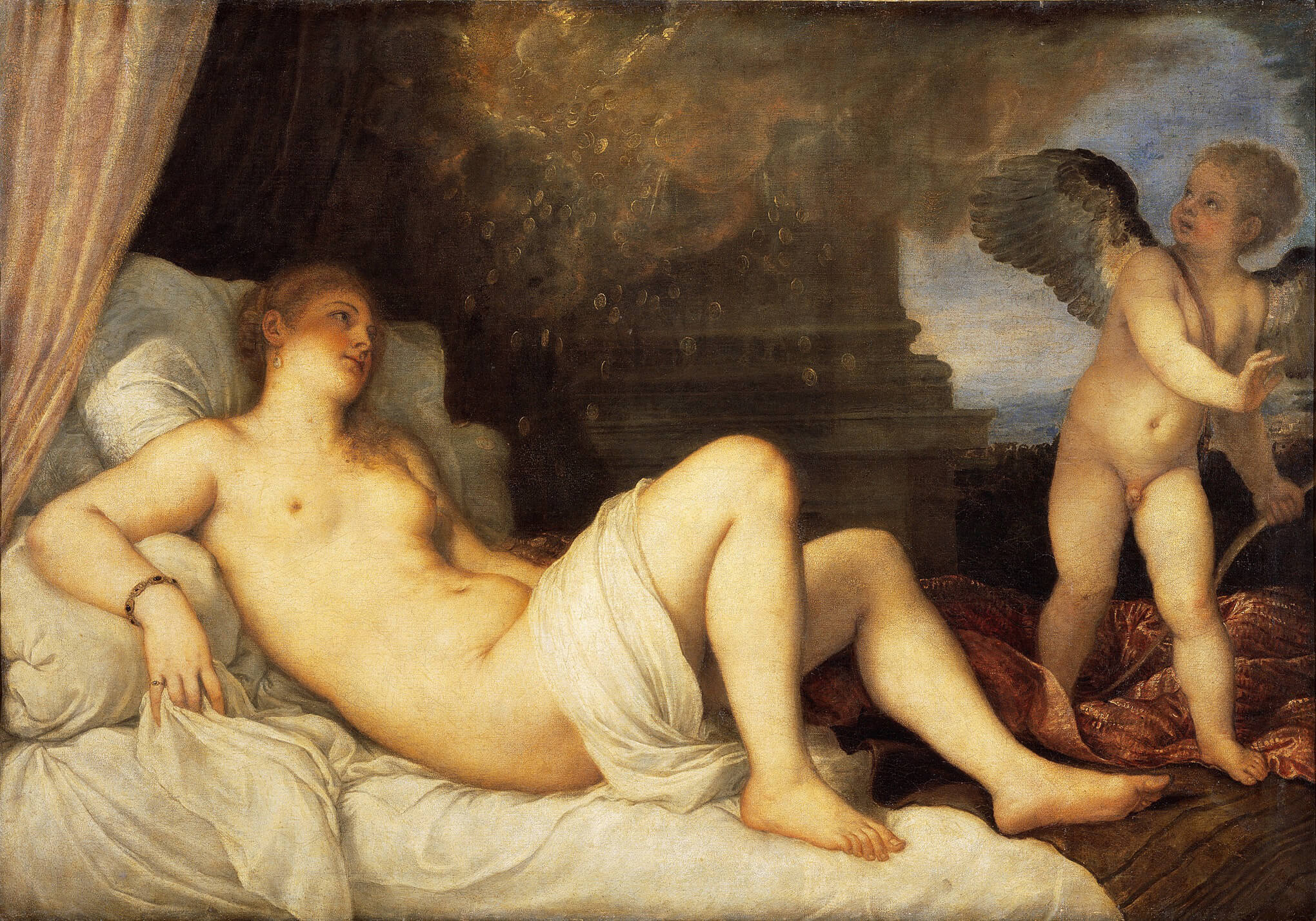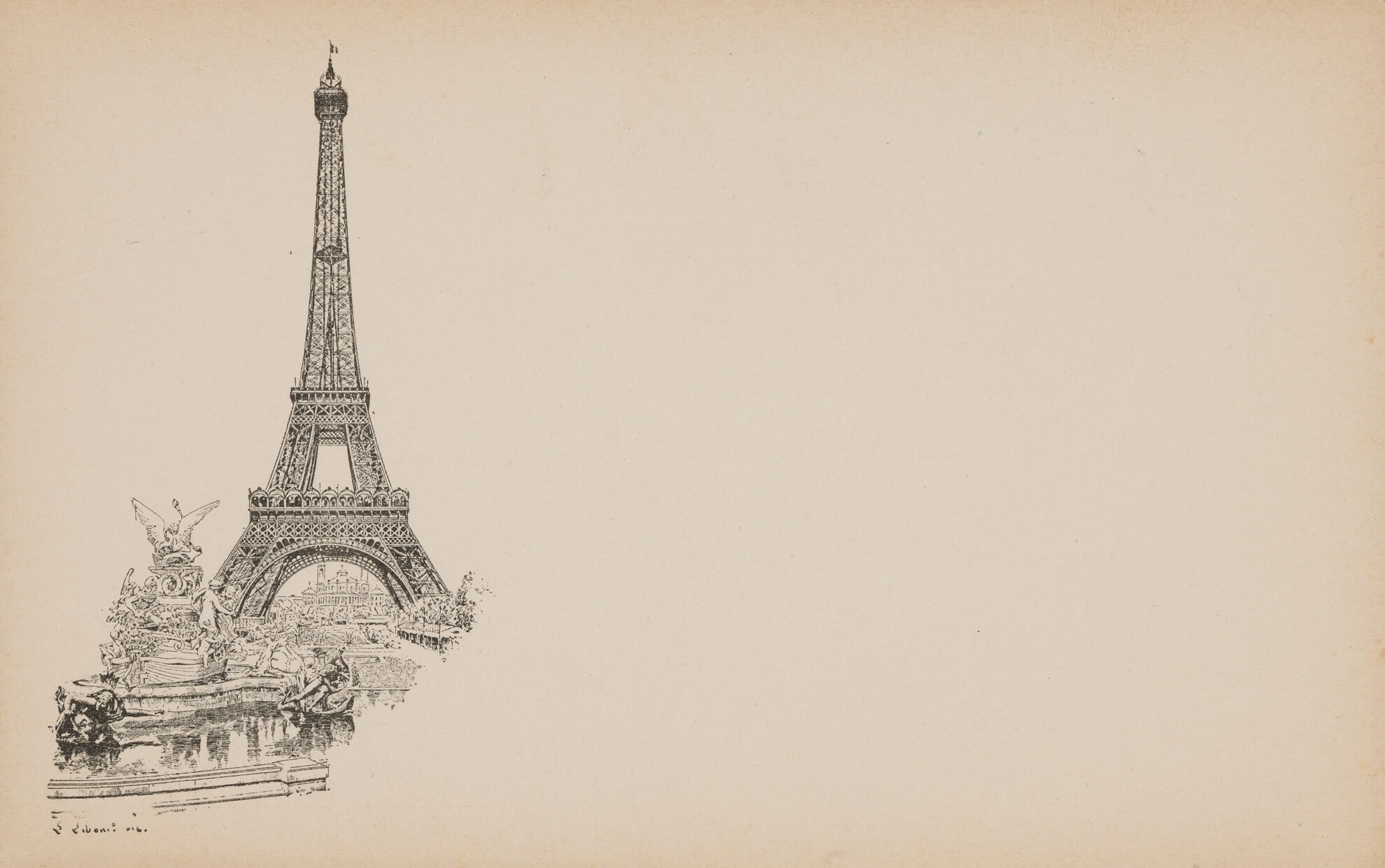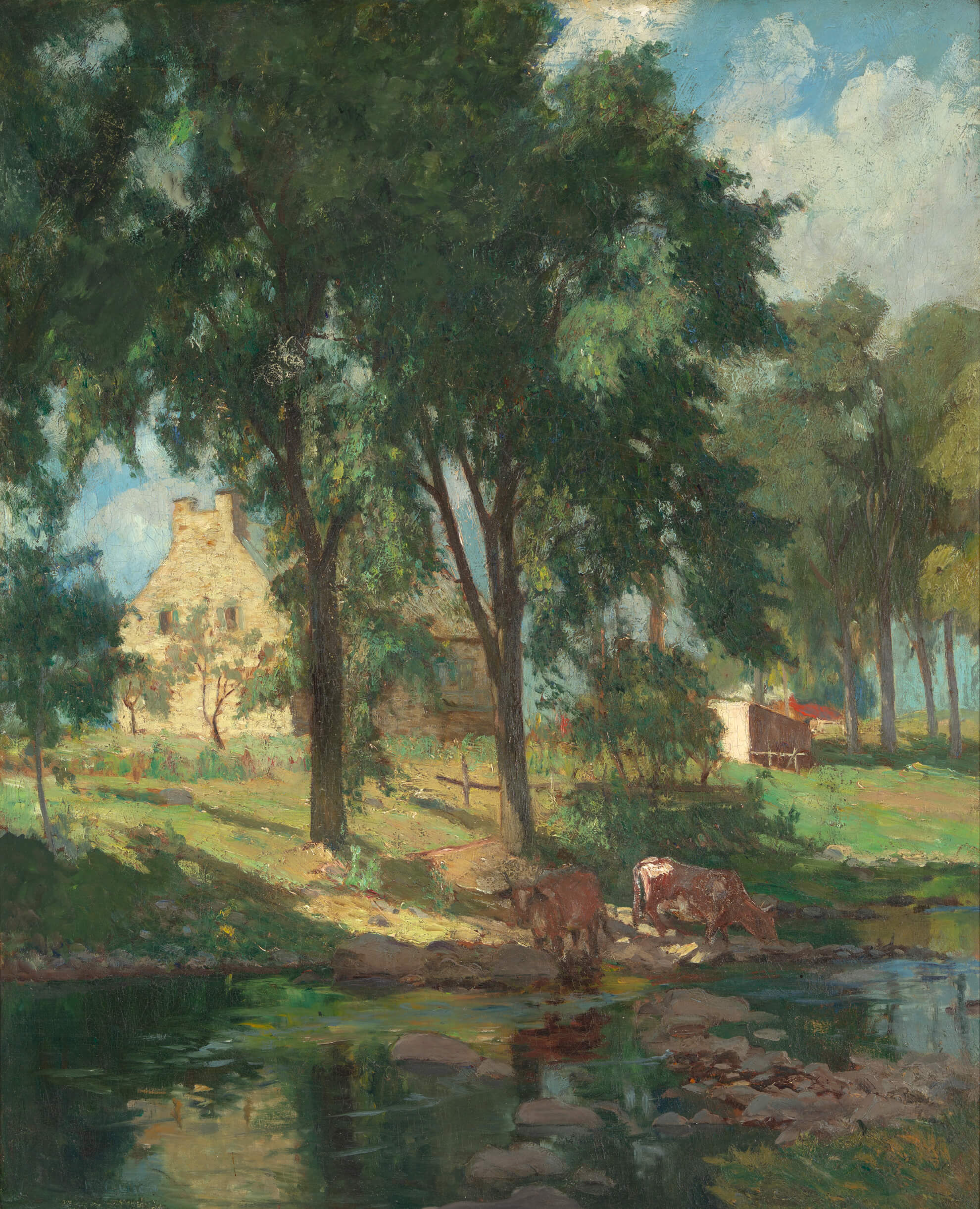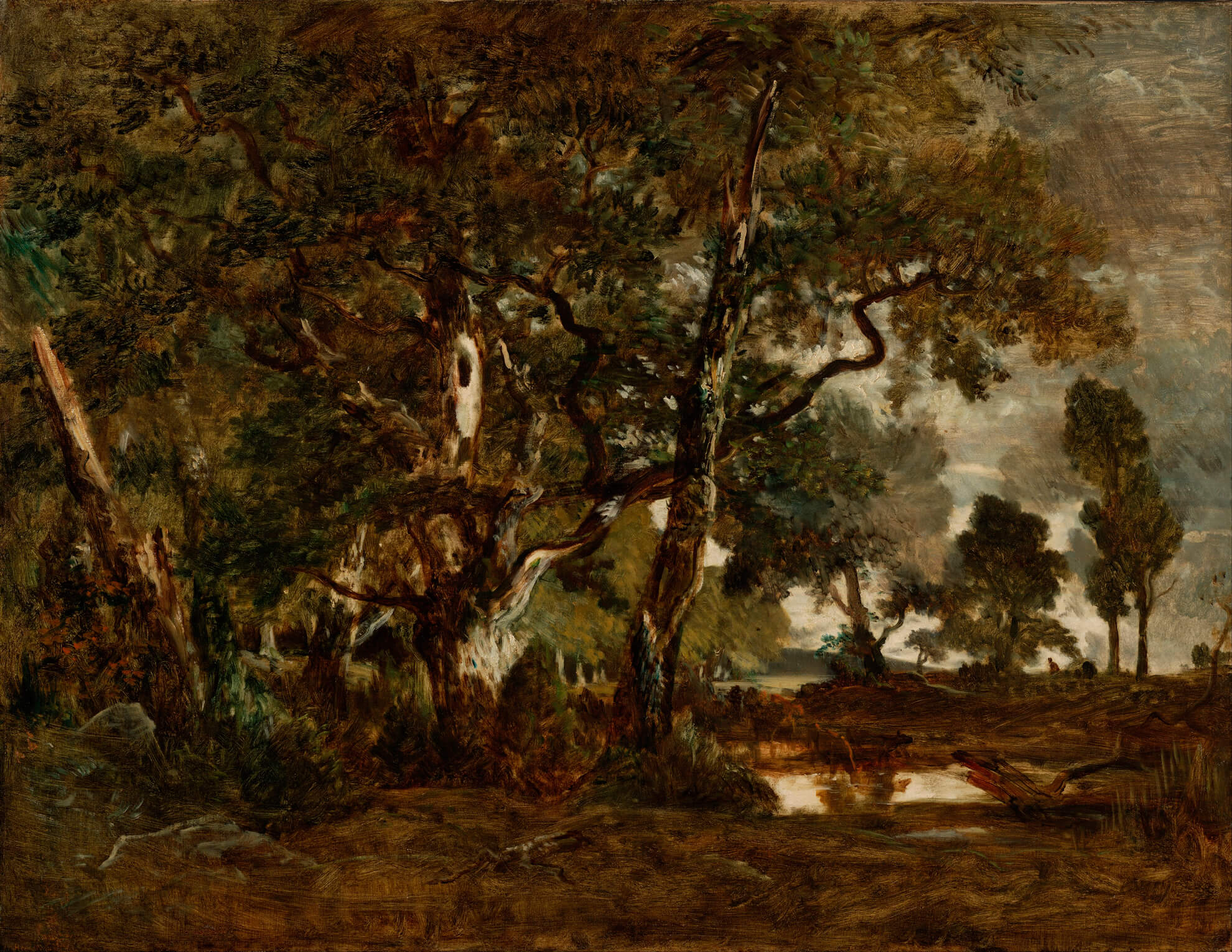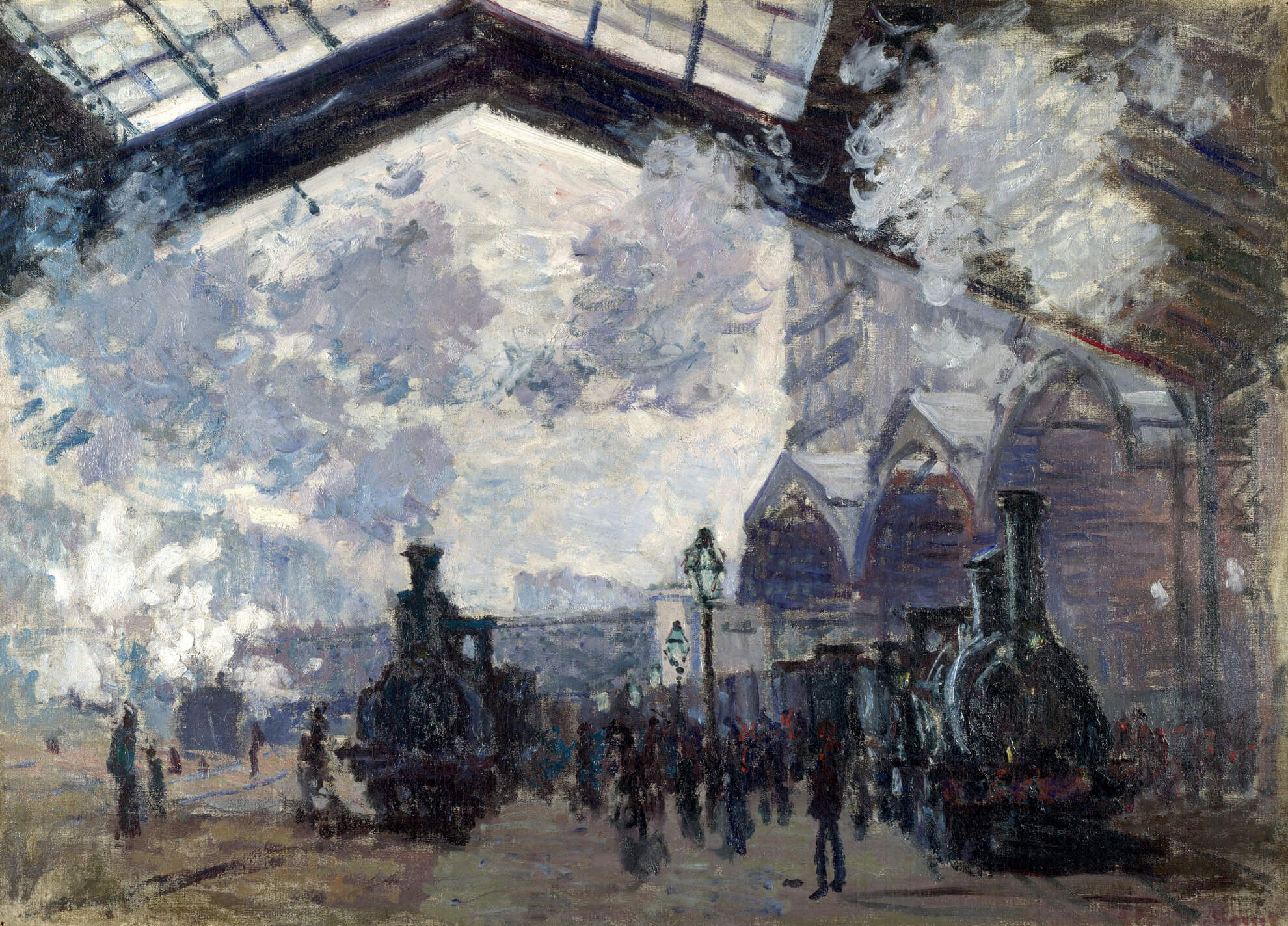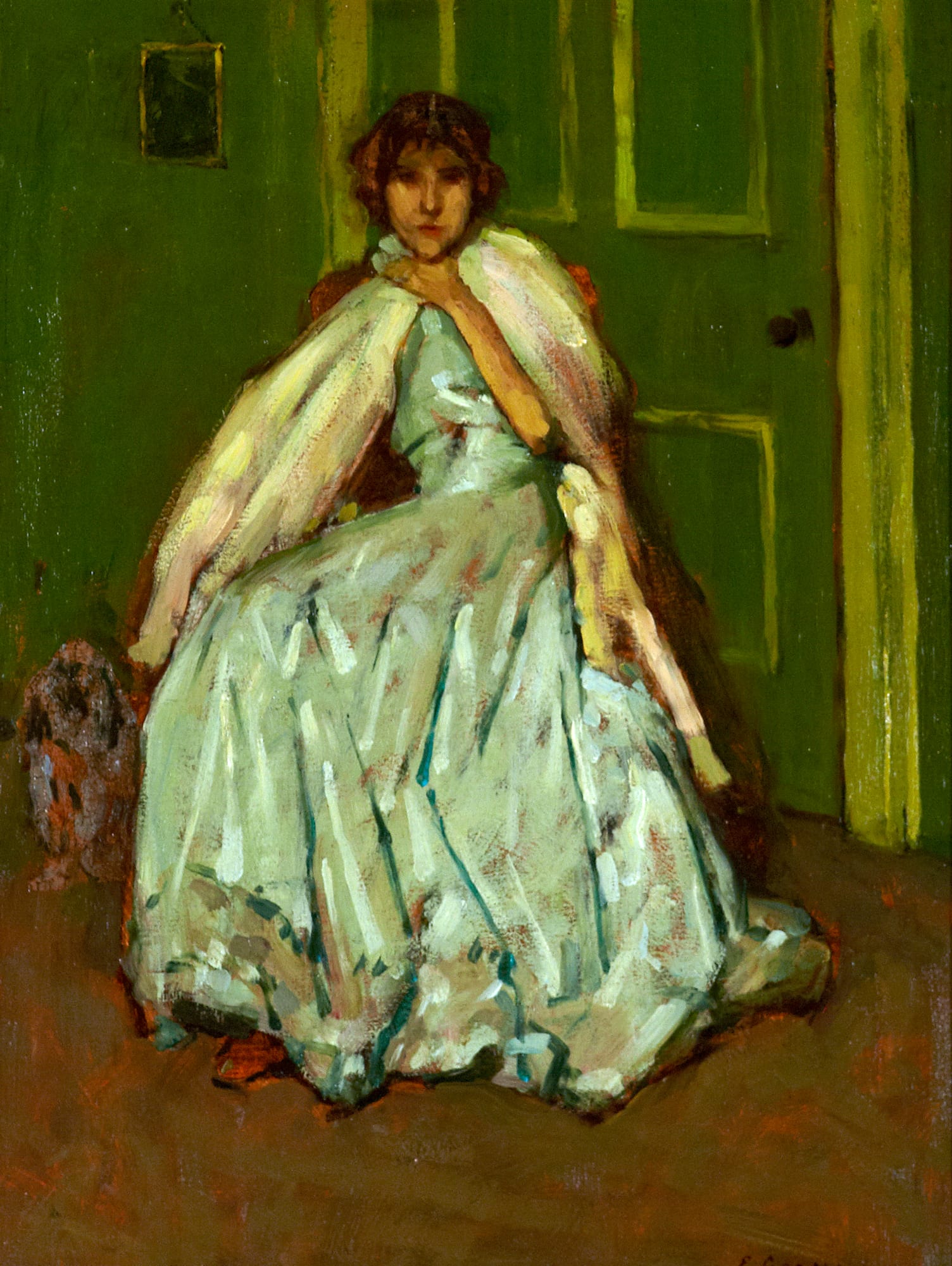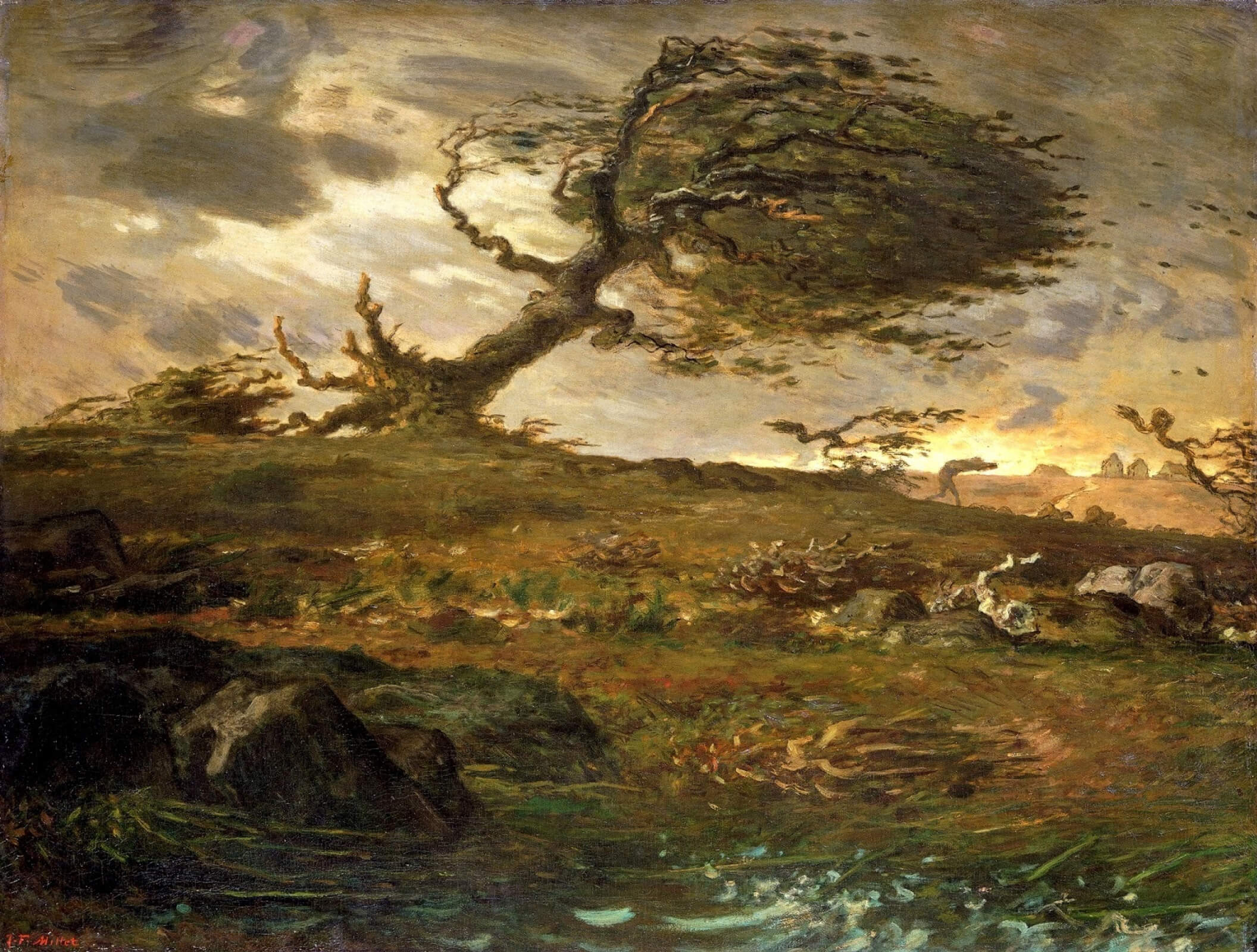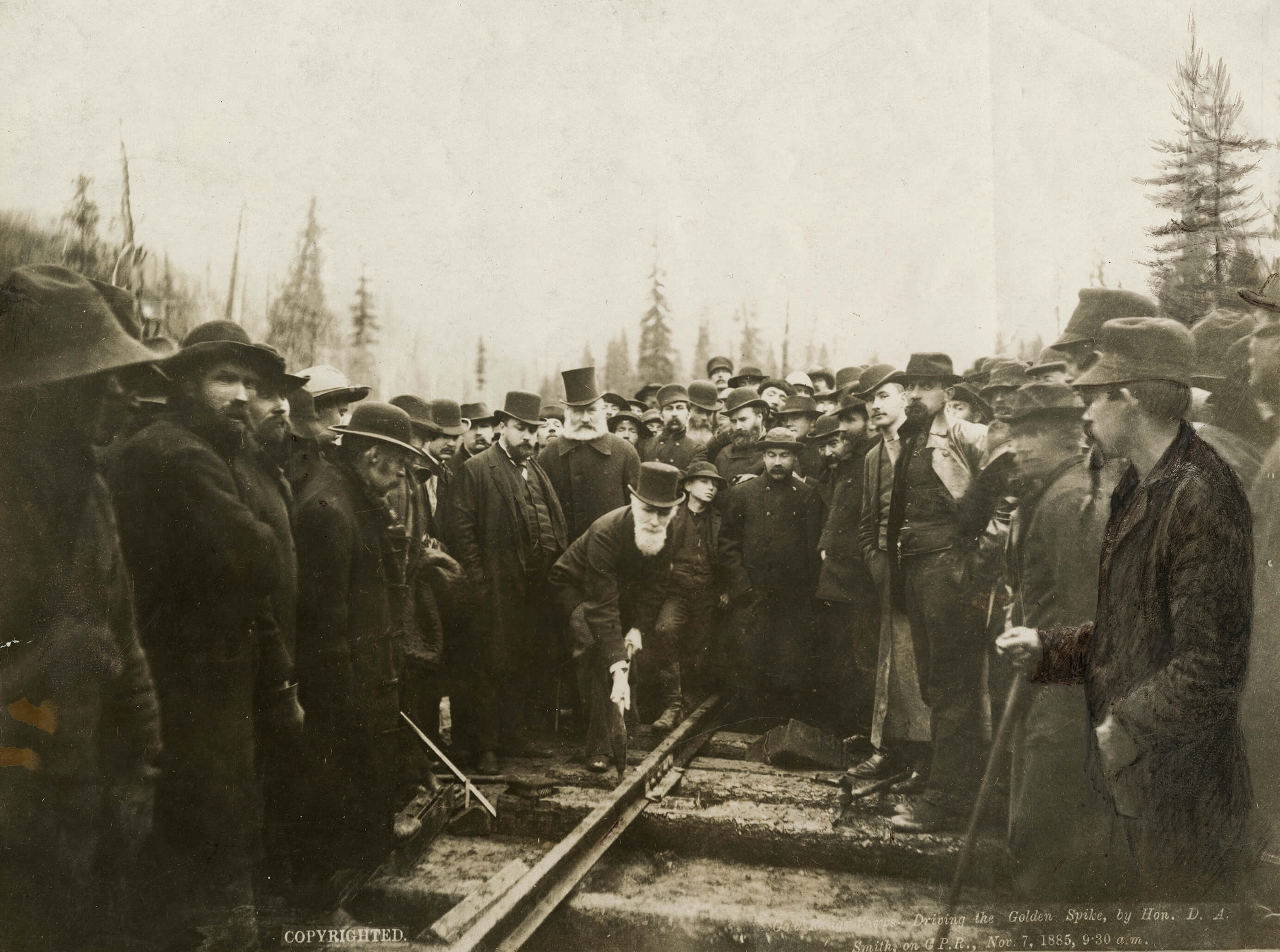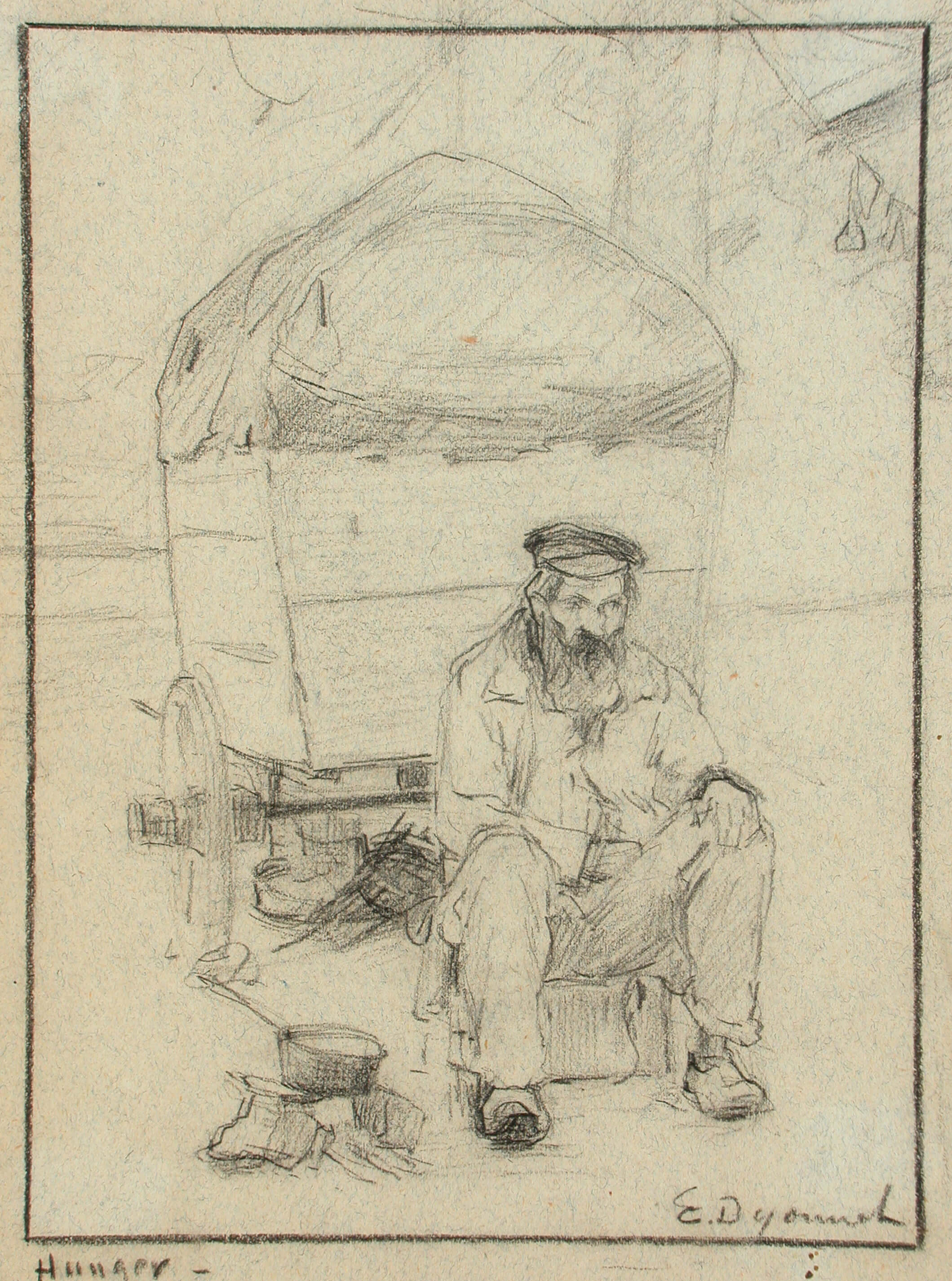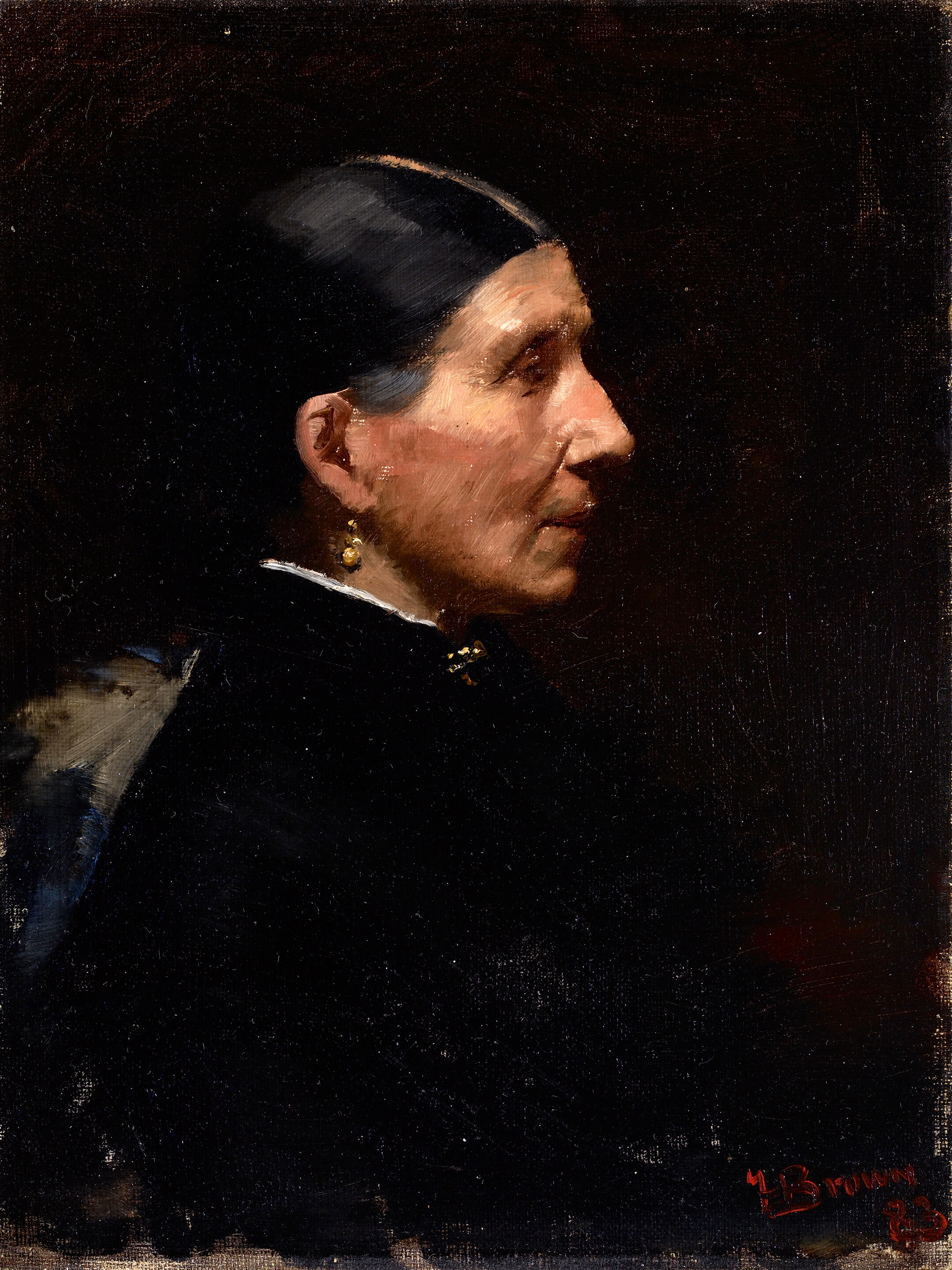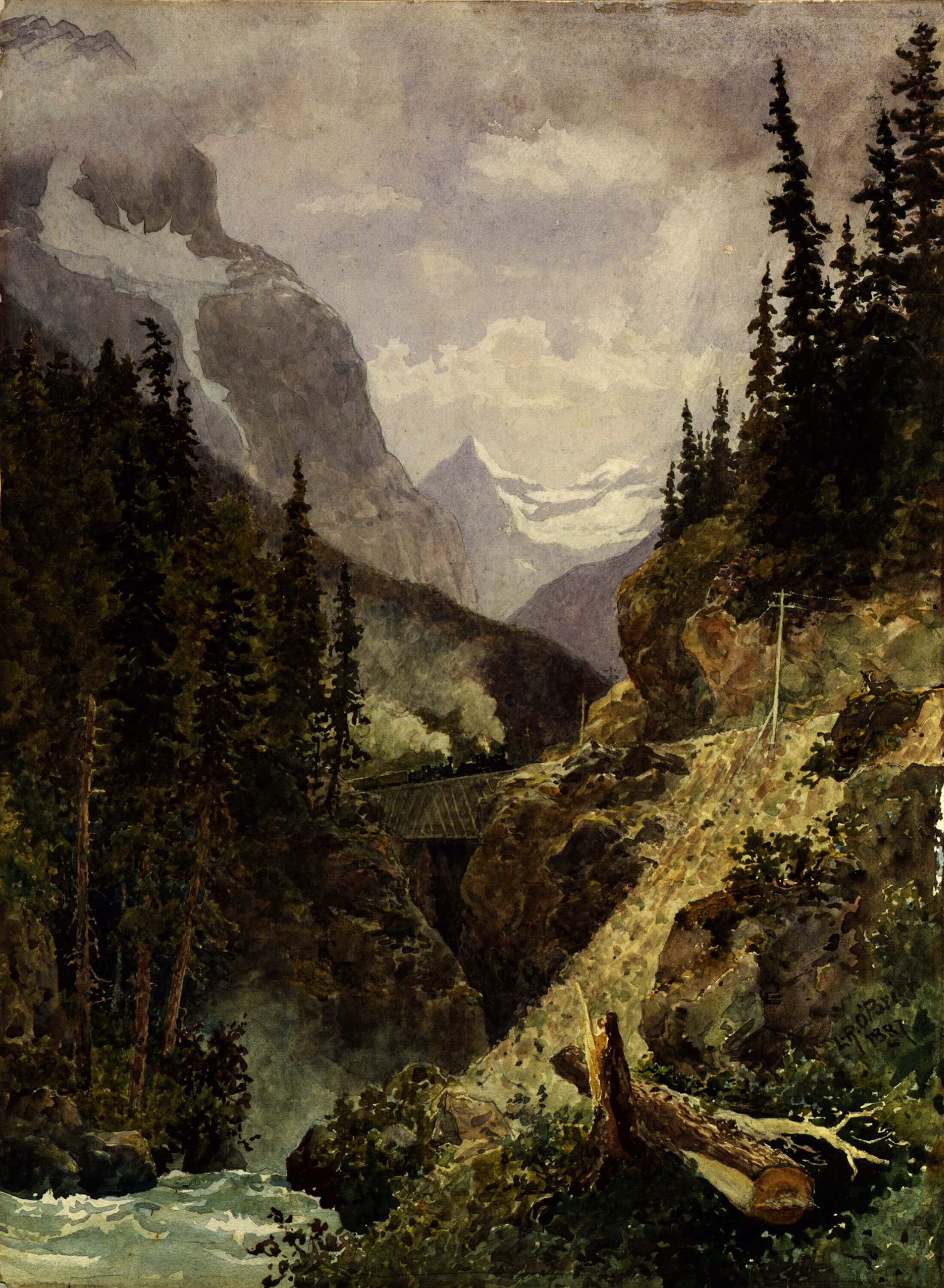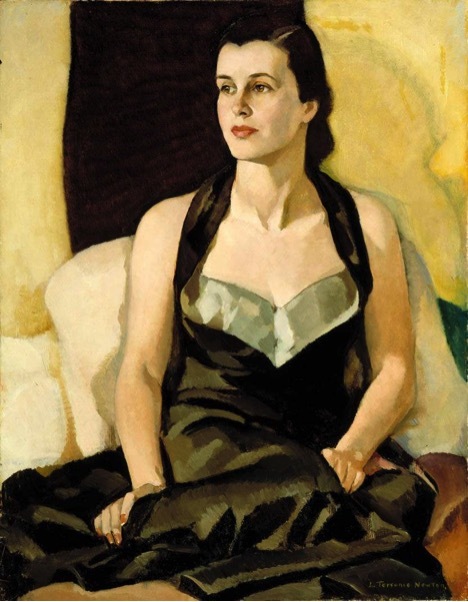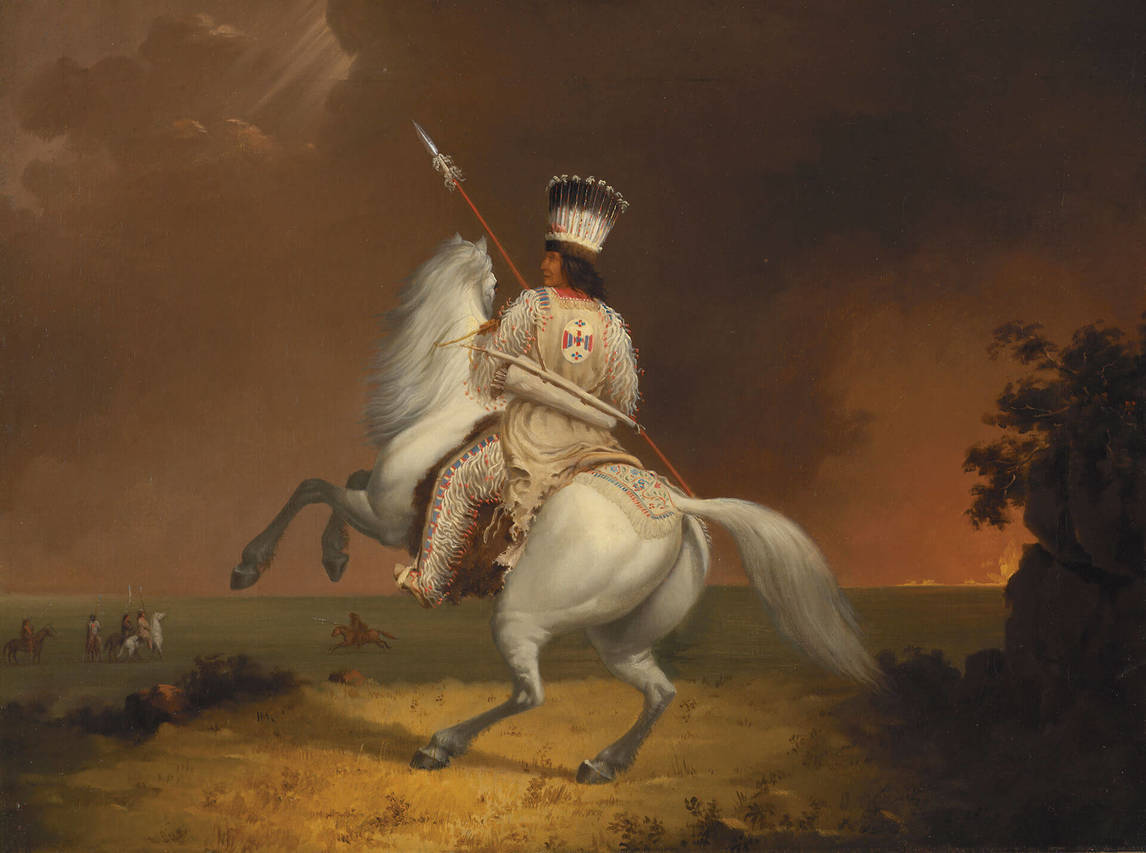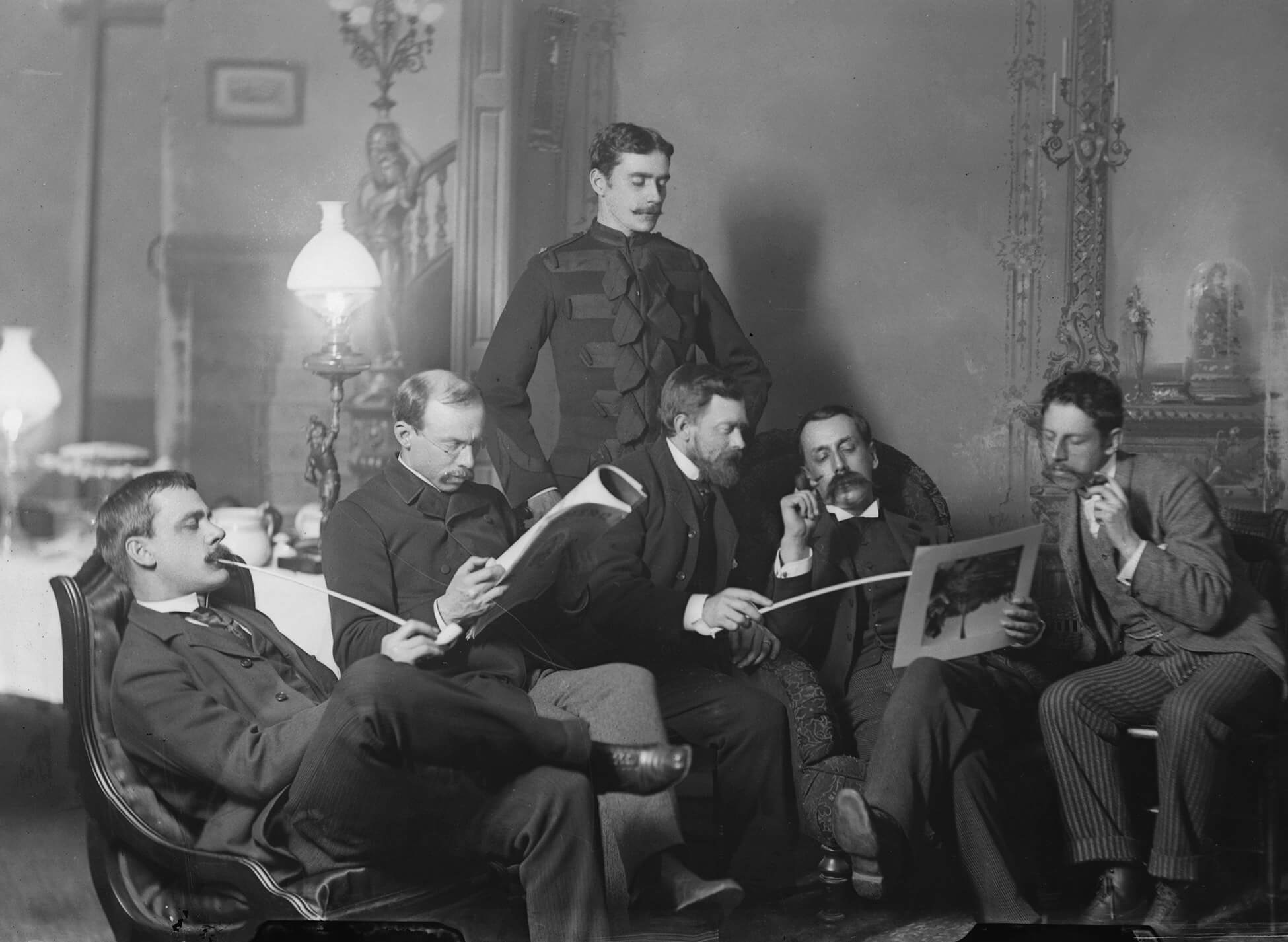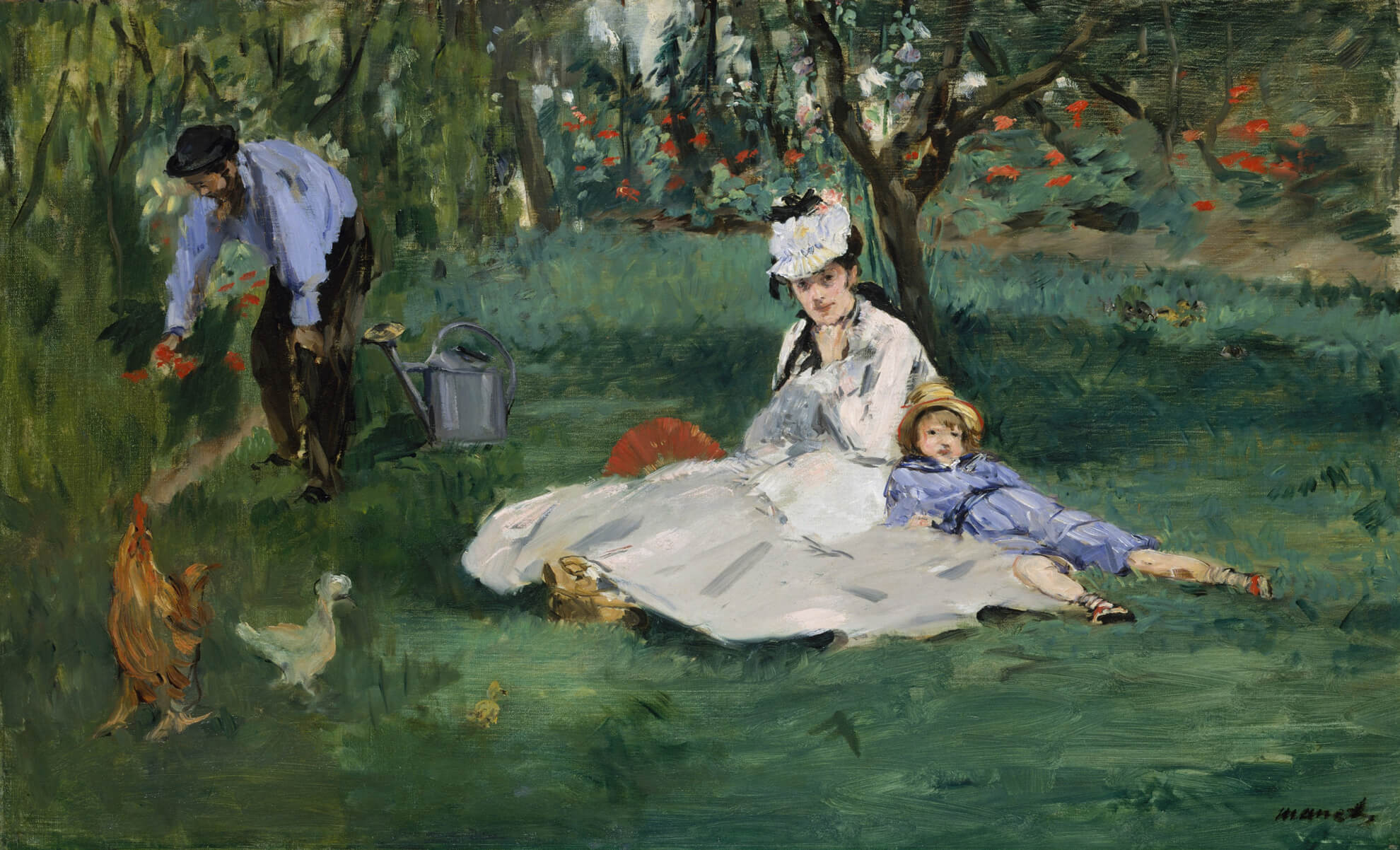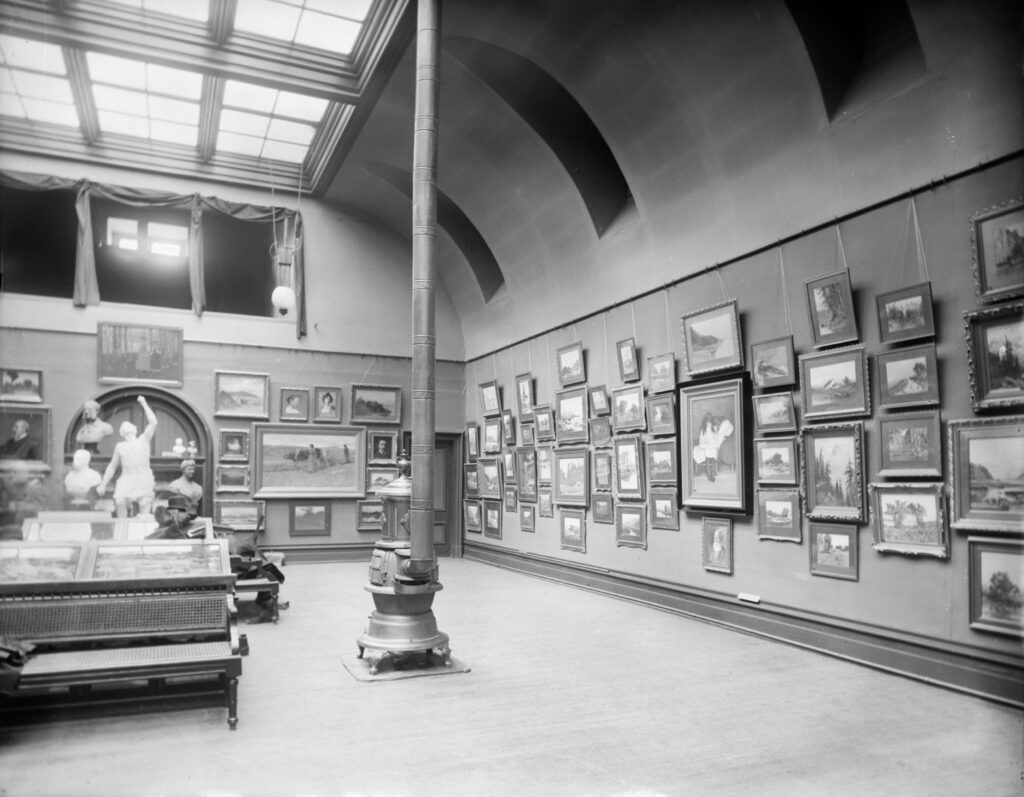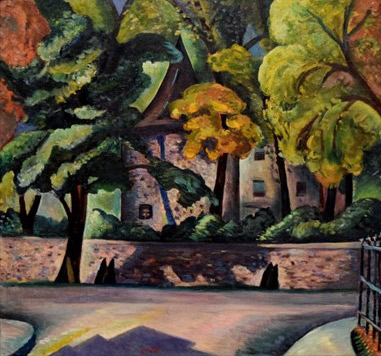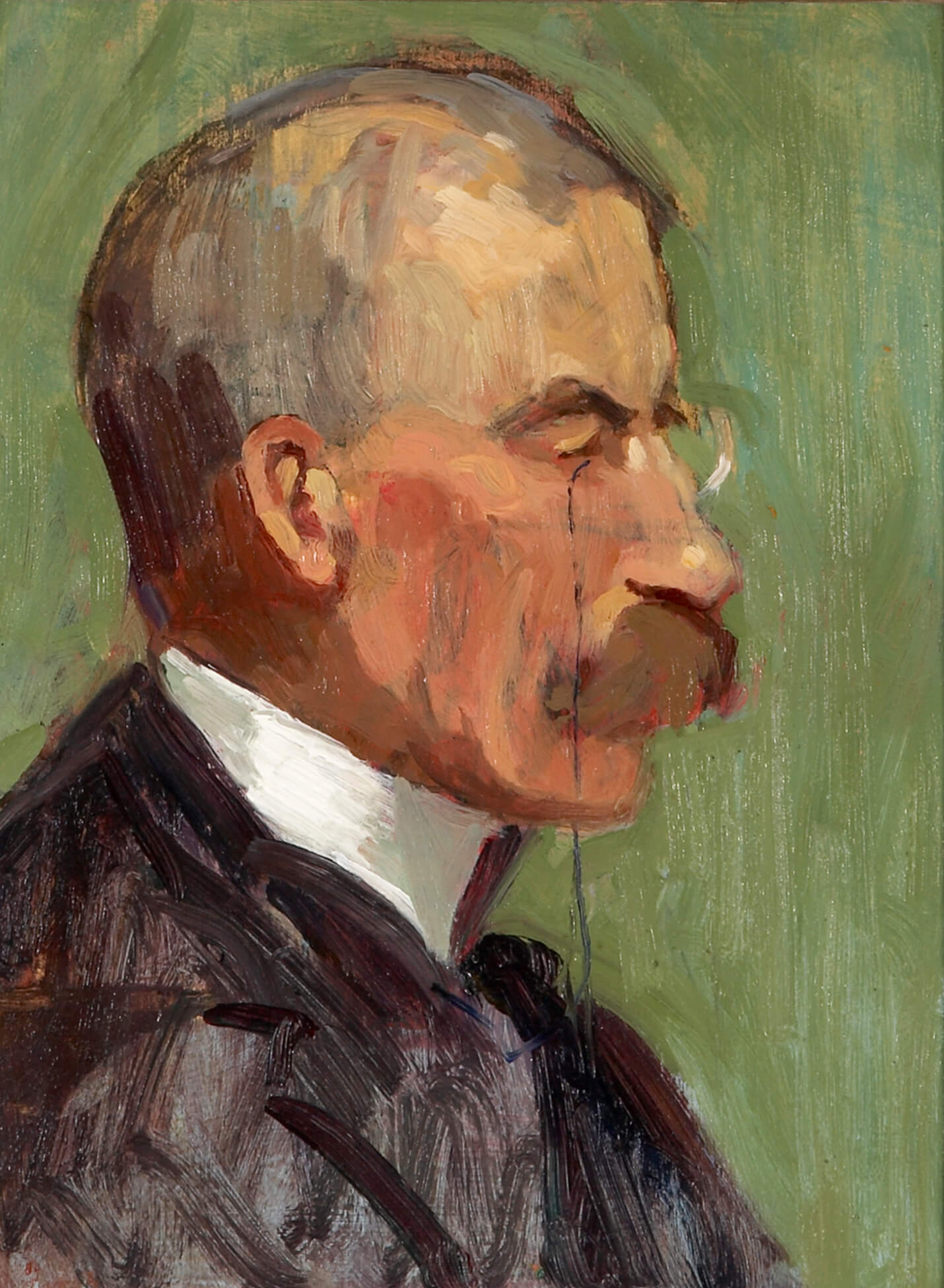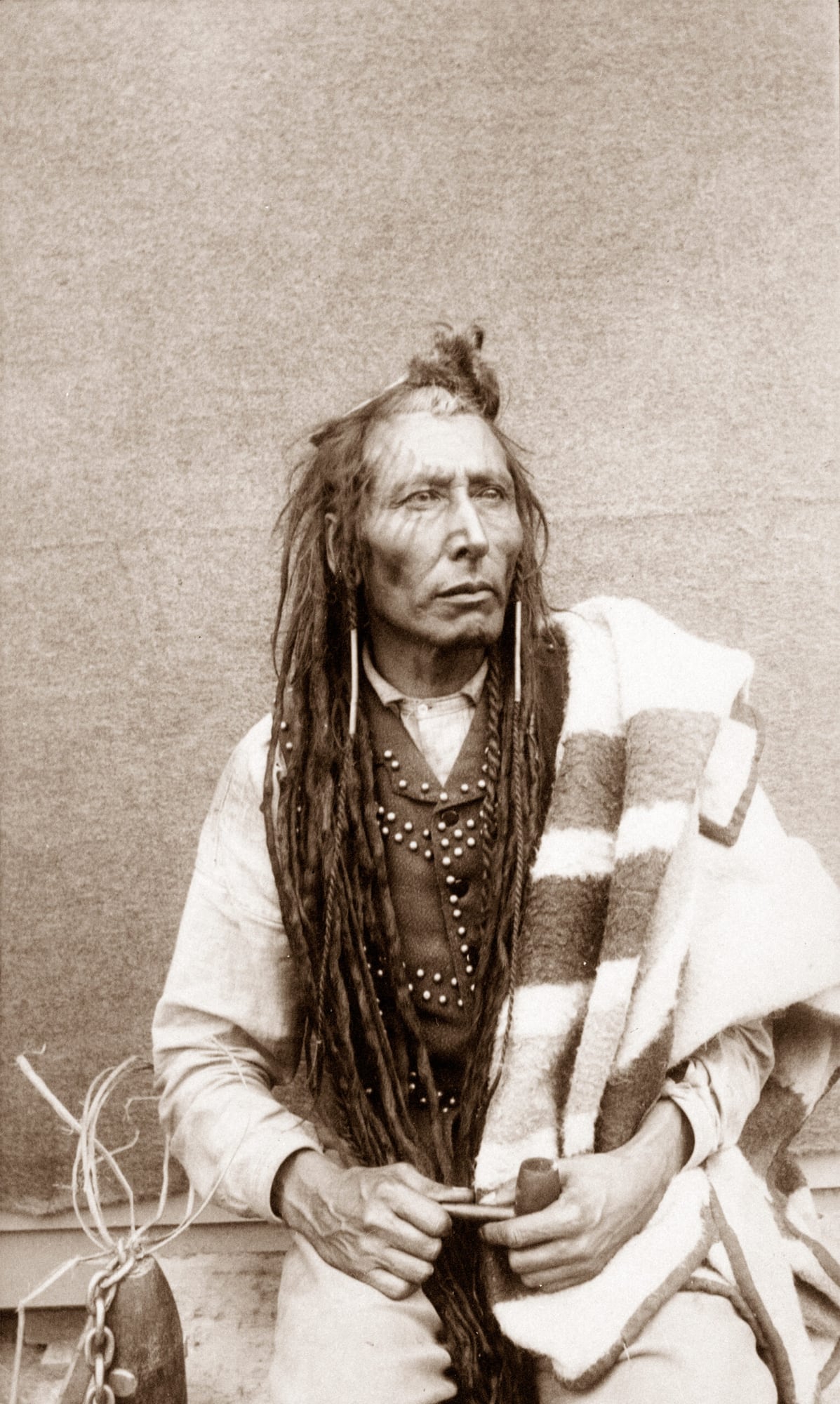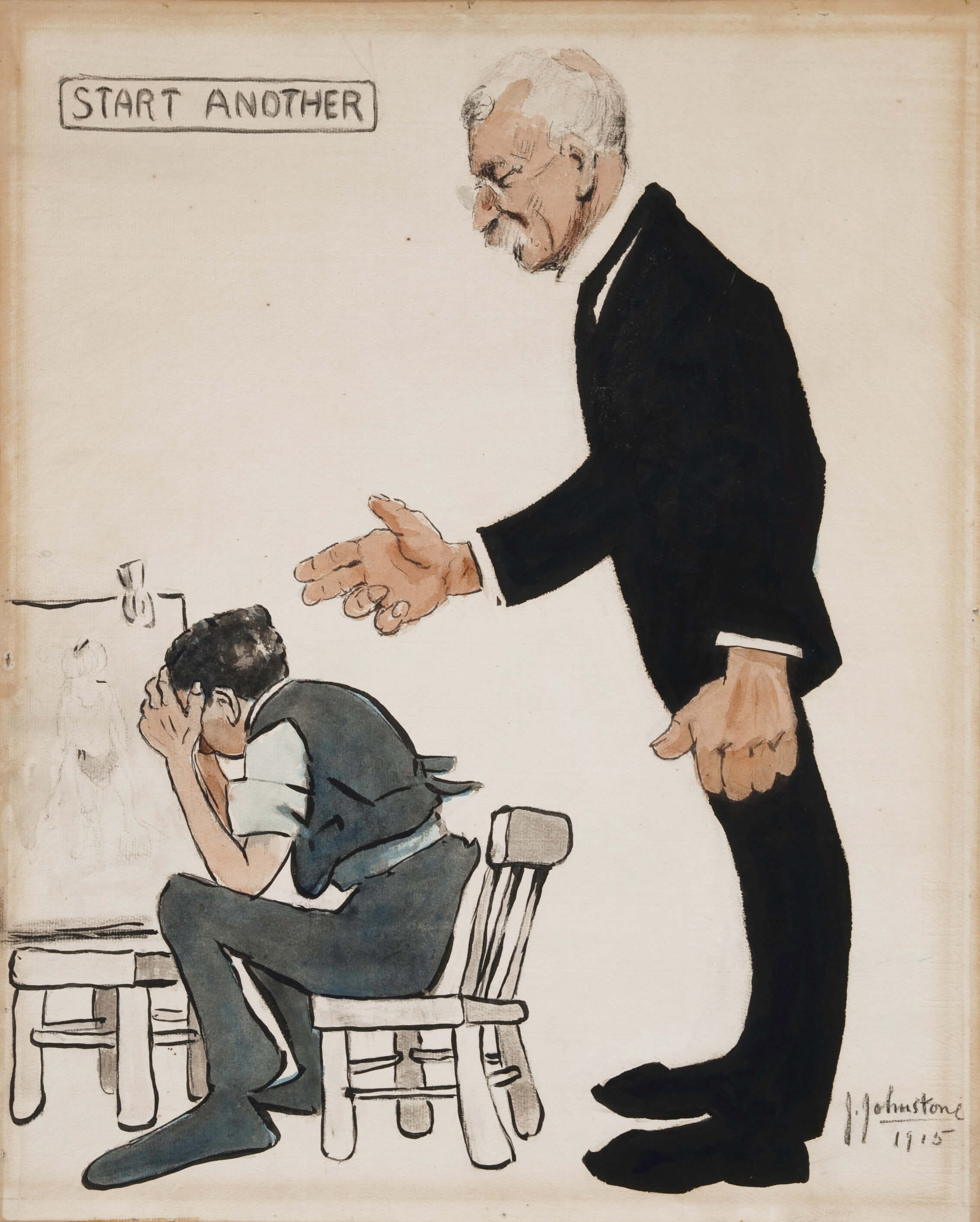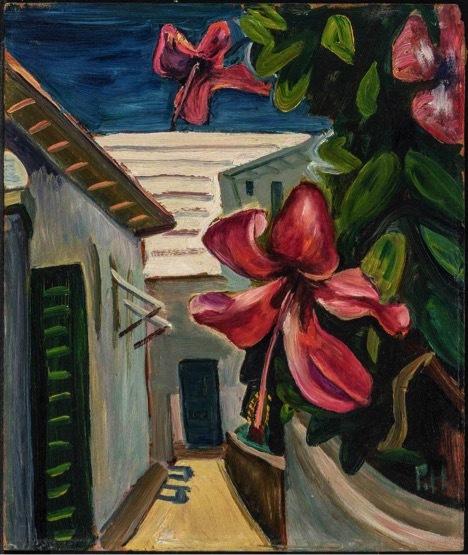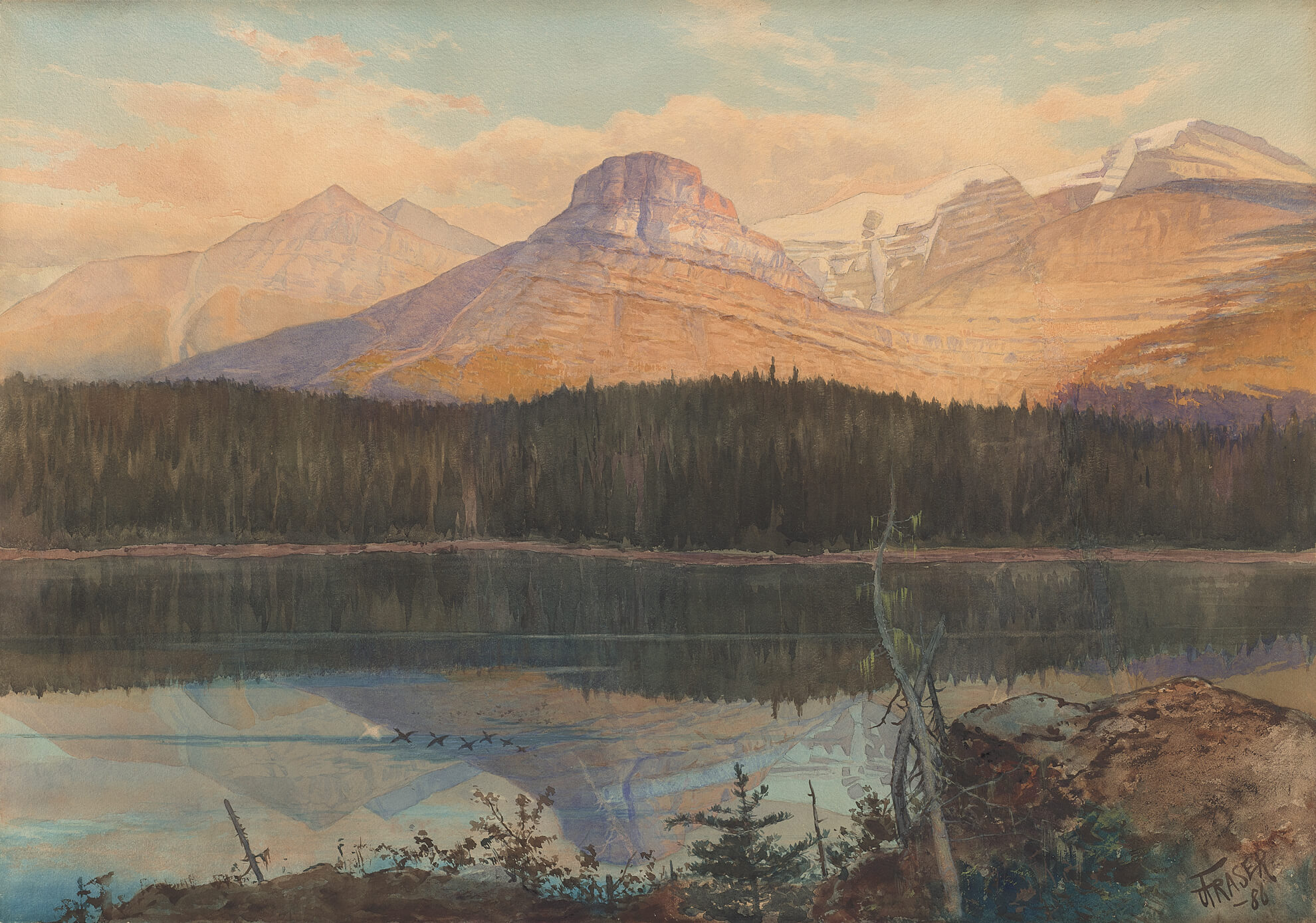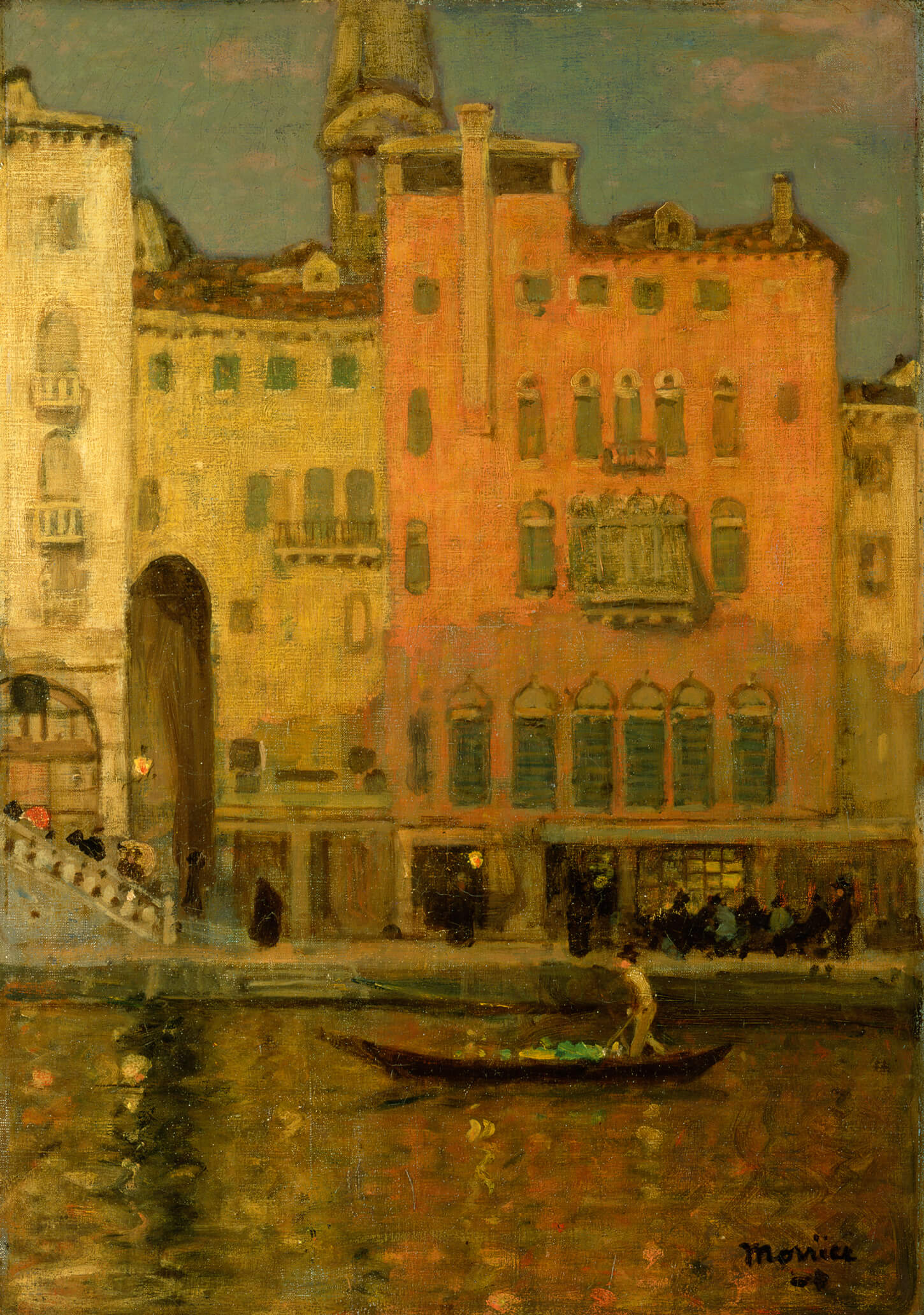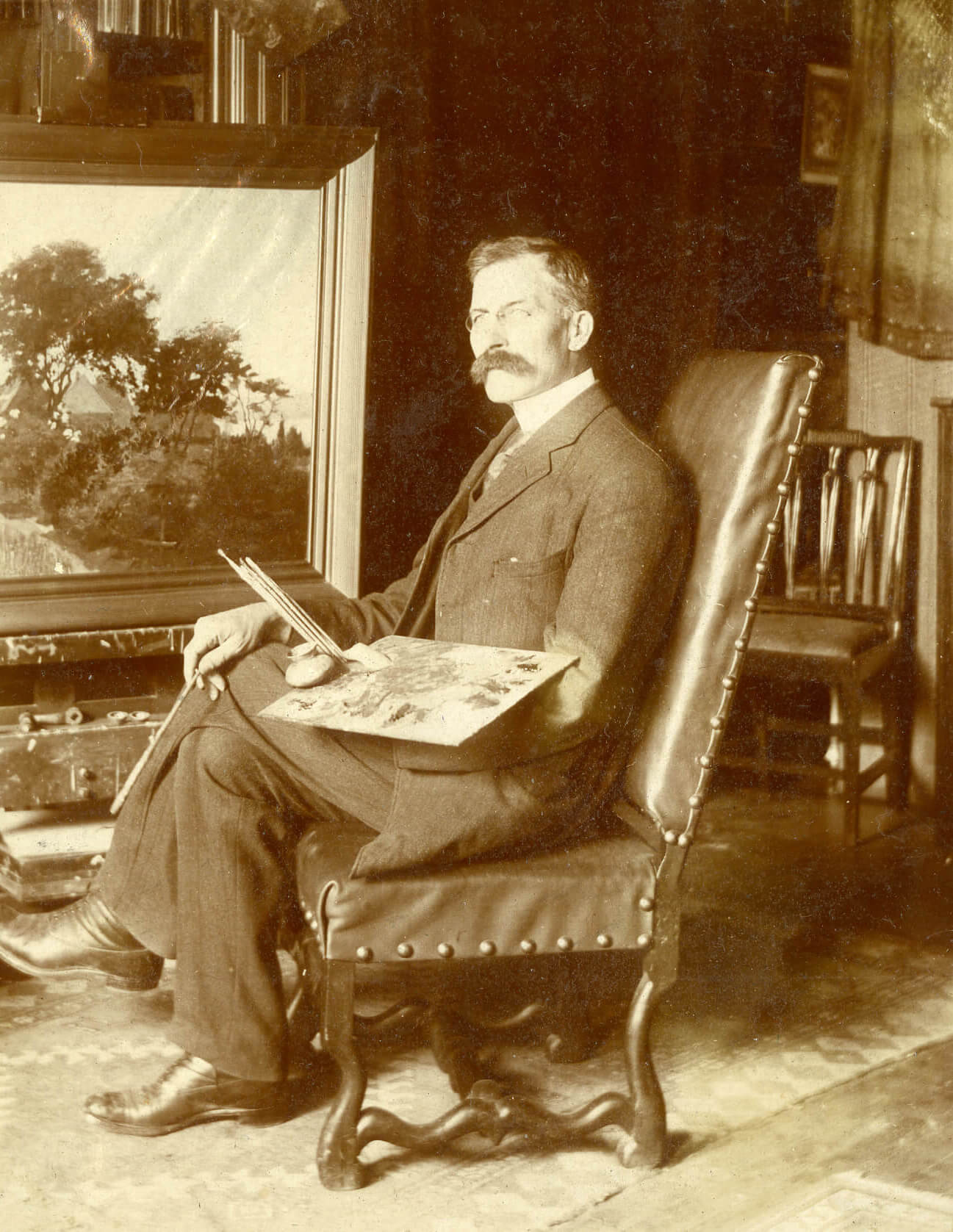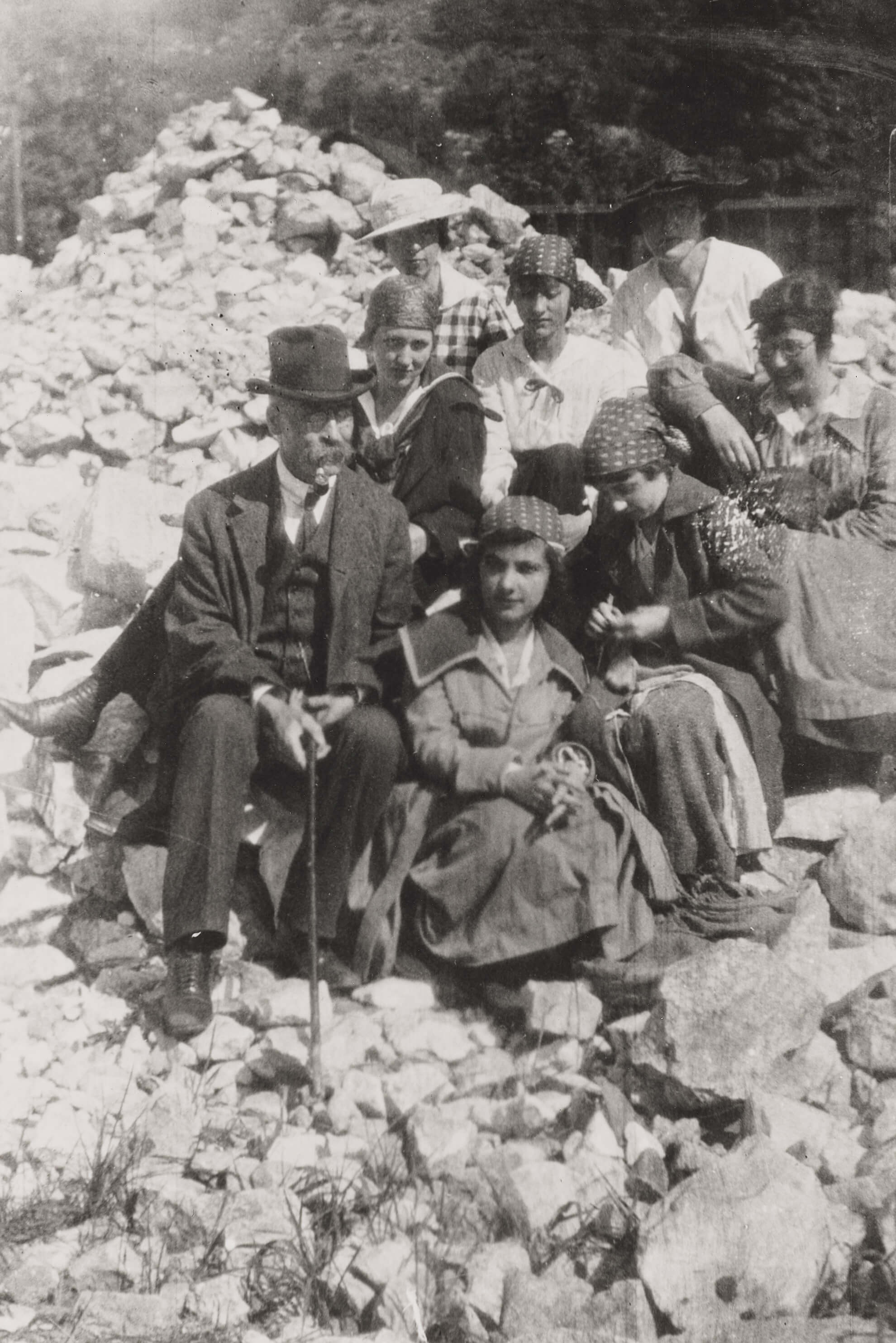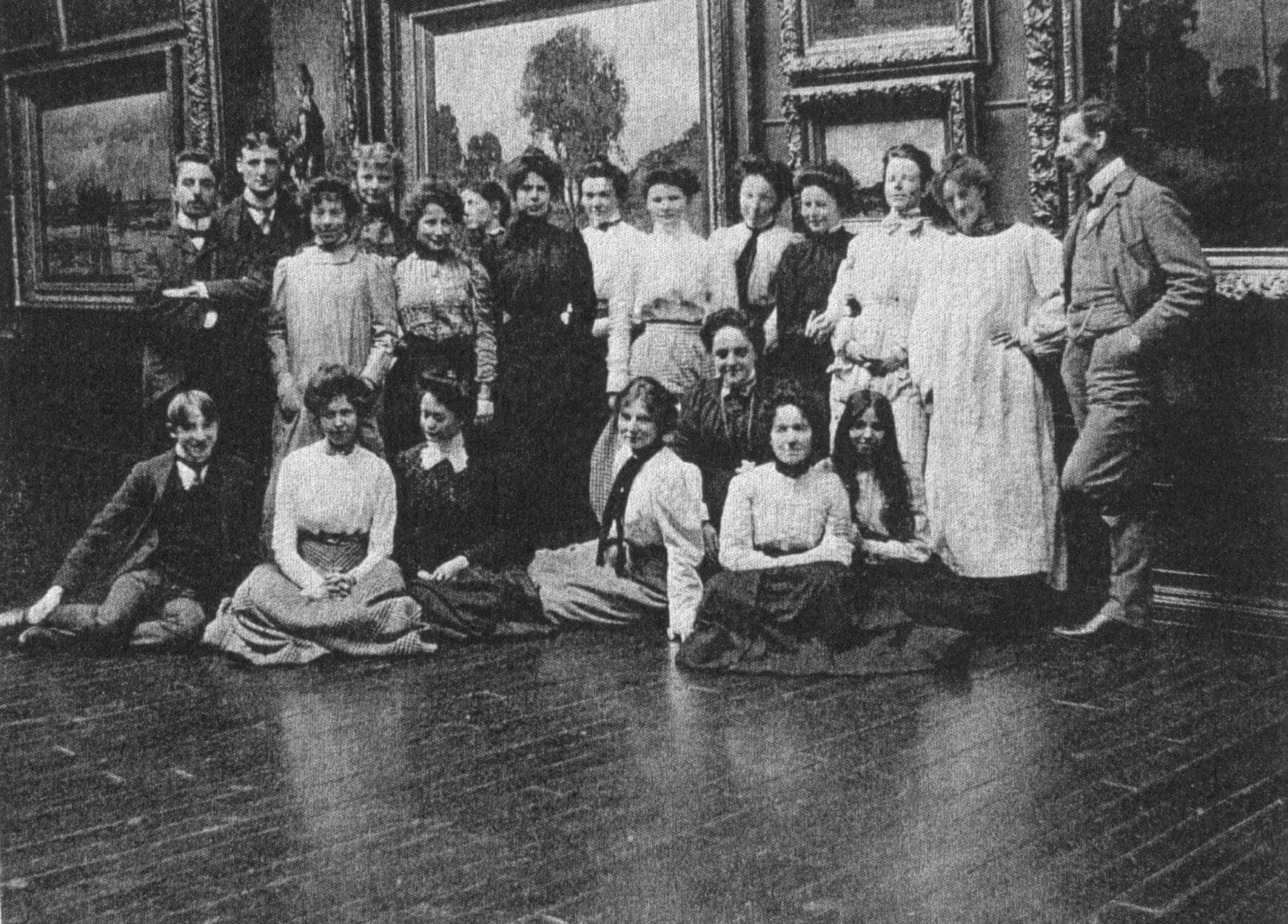 ---
BOOK CREDITS
Publisher
Sara Angel
Editorial and Education Director
Jocelyn Anderson
French Editorial Director
Annie Champagne
Web & Layout Director
Simone Wharton
Editor
Sarah Brohman
Copyeditor
Cy Strom
Proofreader
Alison Reid
Translator
Christine Poulin
French Copyeditor
Amélie Pronovost
French Proofreader
Ginette Jubinville
Senior Image Research Associate 
Stephanie Burdzy
Design Template 
Studio Blackwell
---
Copyright
© 2020 Art Canada Institute. All rights reserved.
Art Canada Institute
Massey College, University of Toronto
4 Devonshire Place
Toronto, ON M5S 2E1
Library and Archives Canada Cataloguing in Publication
Title: William Brymner : life & work / Jocelyn Anderson
Names: Anderson, Jocelyn, author. | Brymner, William, 1855-1925. Paintings. Selections. | Art
Canada Institute, issuing body.
Description: Issued also in French under title: William Brymner : sa vie et son œuvre.
Identifiers: Canadiana 20200362941 | ISBN 9781487102388 (HTML) | ISBN 9781487102395 (PDF)
Subjects: LCSH: Brymner, William, 1855-1925. | LCSH: Brymner, William, 1855-1925—Criticism and
interpretation. | LCSH: Painters—Canada—Biography. | LCGFT: Biographies.
Classification: LCC ND249.B83 A53 2020 | DDC 759.11—dc23