In County Cork, Ireland 1892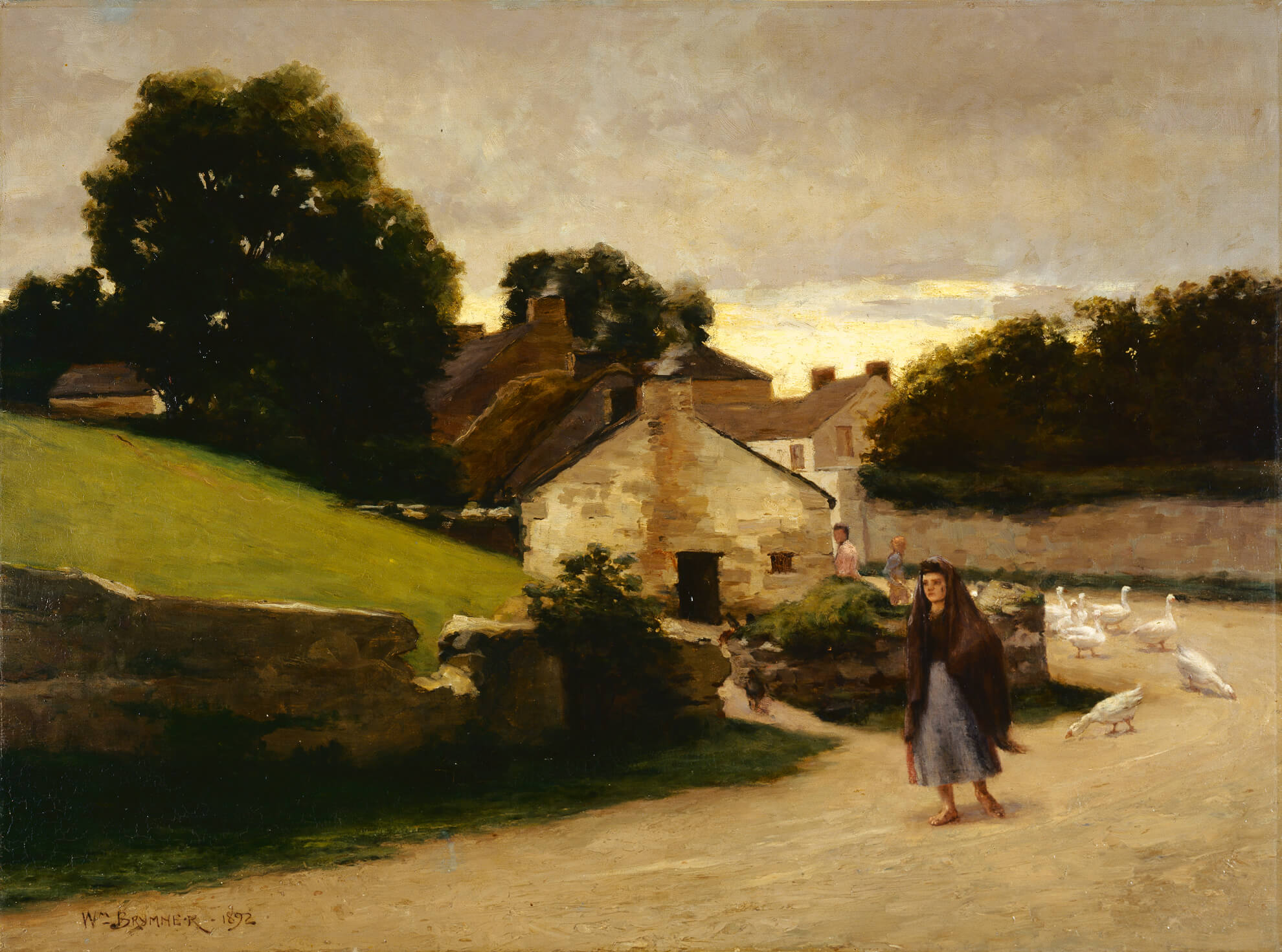 In County Cork, Ireland (Dans le comté de Cork, en Irlande) is an elaborate composition depicting a village scene. A curving road is defined by low walls and buildings and carefully balanced trees, grass, and vegetation. A young woman (whose identity is unknown) leads her geese along the road, as if making her way toward the viewer. This work was one of Brymner's most high-profile paintings in the early 1890s. Though he had taken up a permanent role as teacher at the Art Association of Montreal, he still had ambitions for his own painting.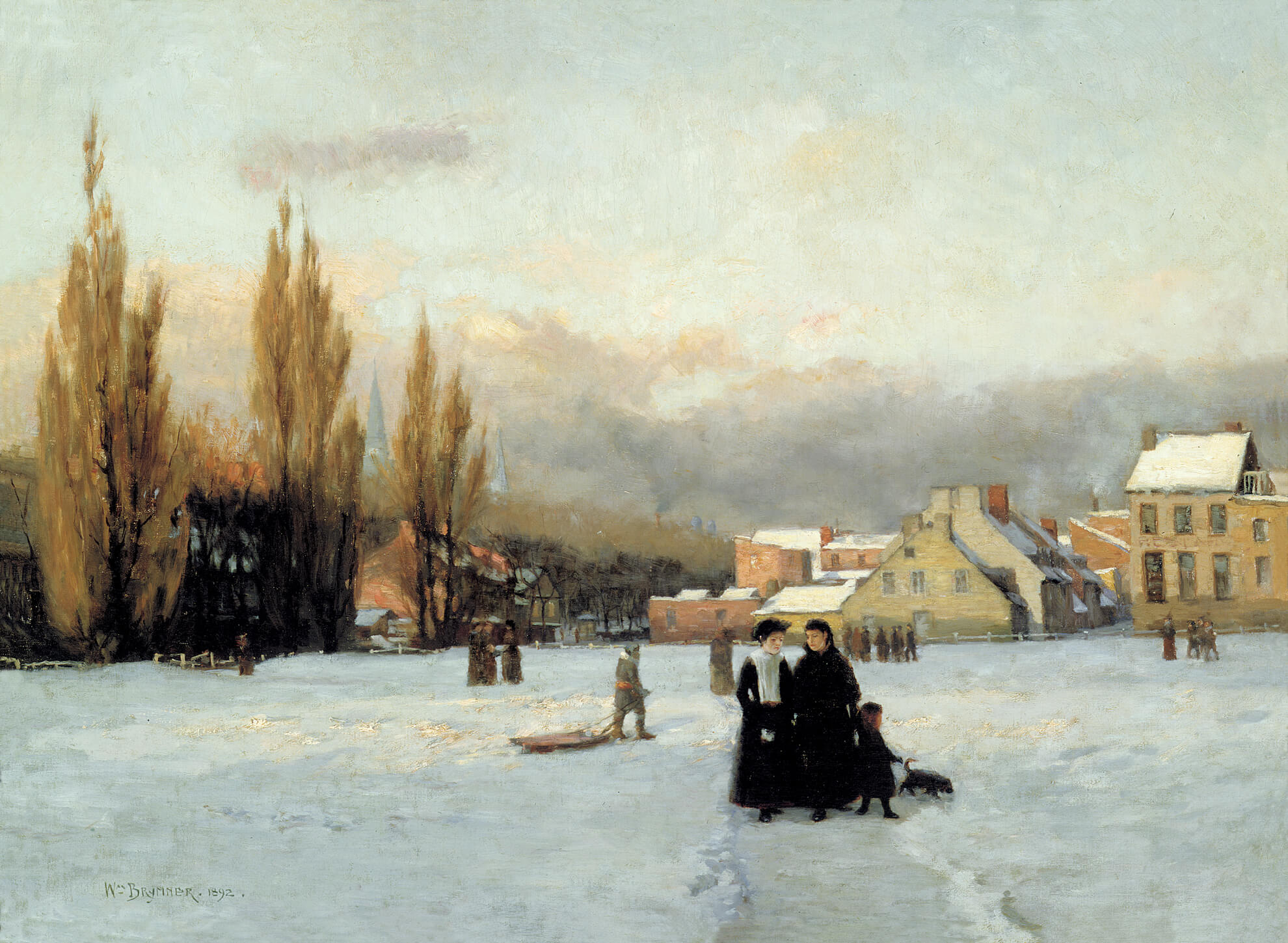 Brymner visited Ireland in the summer of 1891, meeting up with friends, such as the artist James M. Barnsley (1861–1929), and making multiple excursions into the countryside.  The painting's date of 1892 indicates that it was likely based on drawings done in Ireland and may have been begun there, but it was completed in Montreal. In the spring of that year Brymner submitted this work both to the Royal Canadian Academy of Arts exhibition and to the AAM exhibition, where it came second in a vote for most popular picture.  At the AAM, the work attracted significant critical praise. A report in the Montreal Daily Star claimed that the painting was "most admired by genuine critics" and that some said it was "the best he has ever done."
Brymner's other major submission to these shows was Champ-de-Mars, Winter, 1892, a painting that also showcases soft light, though here the subject is Montreal in winter. In contrast, In County Cork is not only a demonstration of Brymner's abilities in landscape, it is also a reminder of his work in Europe. Montreal art collectors typically valued European art over works by Canadian artists, so a painting with an explicitly European subject signalled that Brymner was not only talented, he was also well travelled and understood collectors' tastes.
The critic for the Montreal Witness was impressed, stating that it was "one of the most noted pictures in the exhibition.  It is a good type of Irish scenery, embracing nature in its human and scenic forms. Competent critics argue that the foreground is capable of better treatment. . . .  In all other respects the picture is one of the best in the exhibition."  The Gazette's critic wrote that "in the matter of progress, Mr. Wm. Brymner takes a leading place. His work has always been careful and conscientious, but in some of the Irish pictures which he exhibits this year he has caught an artistic quality and finish quite new to him."  The critic does not explain precisely what "quality" Brymner's work had captured, though the review later praises the light in the painting. Even without further details, however, this review shows how the critical praise and success of In County Cork helped consolidate Brymner's position as a leading Canadian painter.