Kenneth R. Macpherson, K.C. 1909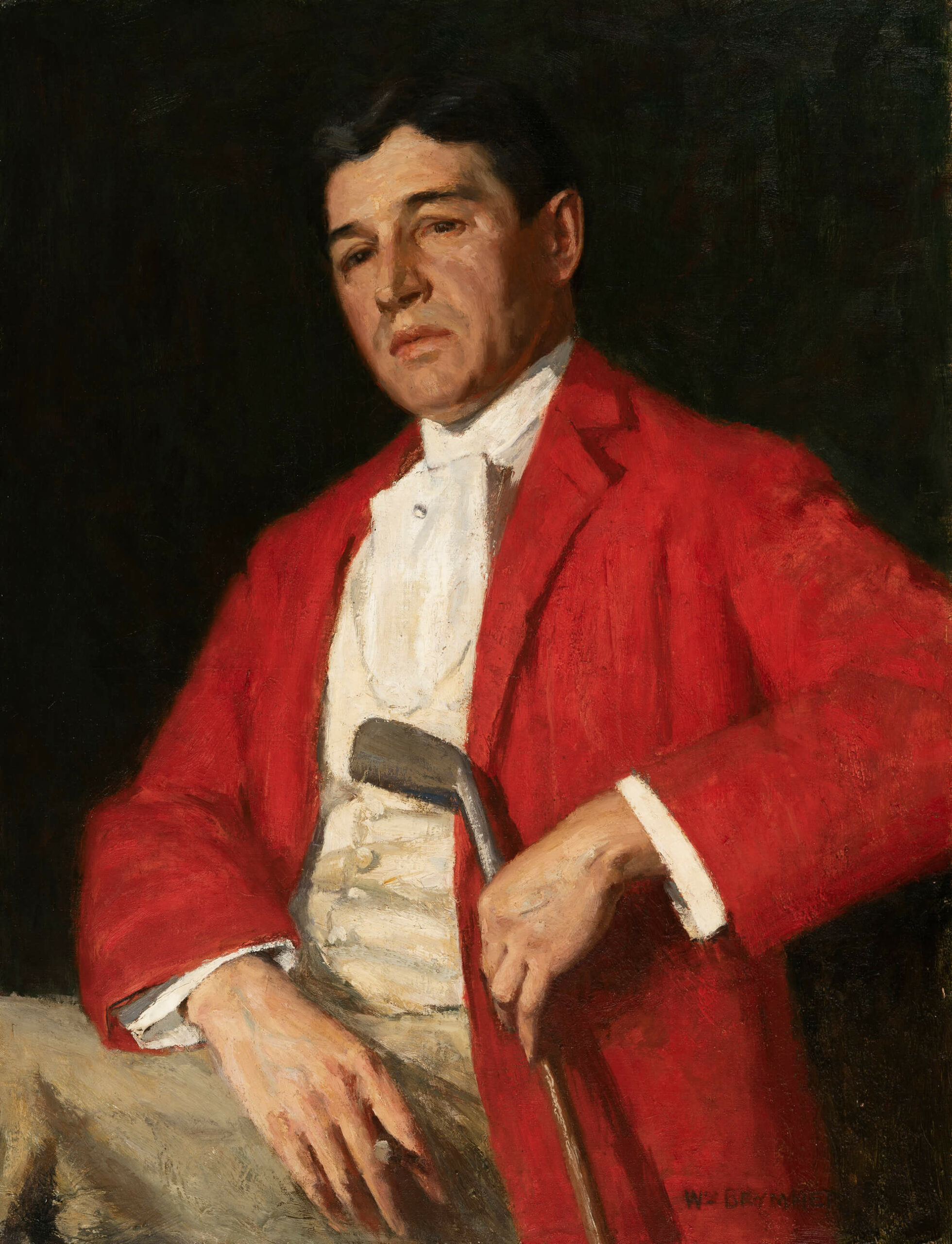 In a portrait titled Kenneth R. Macpherson, K.C., Brymner depicts the lawyer-artist as a gentleman of leisure. Macpherson is wearing a golf coat (specifically the uniform of the Royal Montreal Golf Club) and holding a club. Notable for its subtle detailing, from the folds in the white waistcoat to the lines in the hand, and for the pensive expression on the subject's face, the portrait represents Brymner's achievements in portraiture late in his career and highlights the extent of his professional, social, and creative networks.
Macpherson looks straight at the viewer. His expression is thoughtful, even vaguely melancholic. The complexity of the expression encourages the viewer to reflect on what Brymner has achieved here. Macpherson had been a student of Brymner's, and for many years the two men were friends as well as fellow members of the Pen and Pencil Club. When Macpherson died Brymner was responsible for putting his affairs in order; Brymner claimed that "he would have done it for me had I died first."  Their close friendship is at the heart of the painting, but it is uncertain whether the painting was commissioned or whether Brymner asked Macpherson to pose. We can assume, however, that the two men discussed the composition as Brymner worked.
Macpherson no doubt understood that this painting would demonstrate Brymner's talents in portraiture. In this it was a success: when it was exhibited in 1909 the Montreal Gazette described it as "a striking portrait, indicating boldness both in color effects and technique." Noting that Brymner had also entered two other figurative paintings (Miss Buller and The Letter, neither of which can be traced today), the critic declared, "Not for seasons past has Mr. Brymner been so strongly represented as he is this year."  It was a triumph, but soon Brymner would begin a new, radically different, body of work—seascapes of Louisbourg.