Mountain Hill Looking Up 1876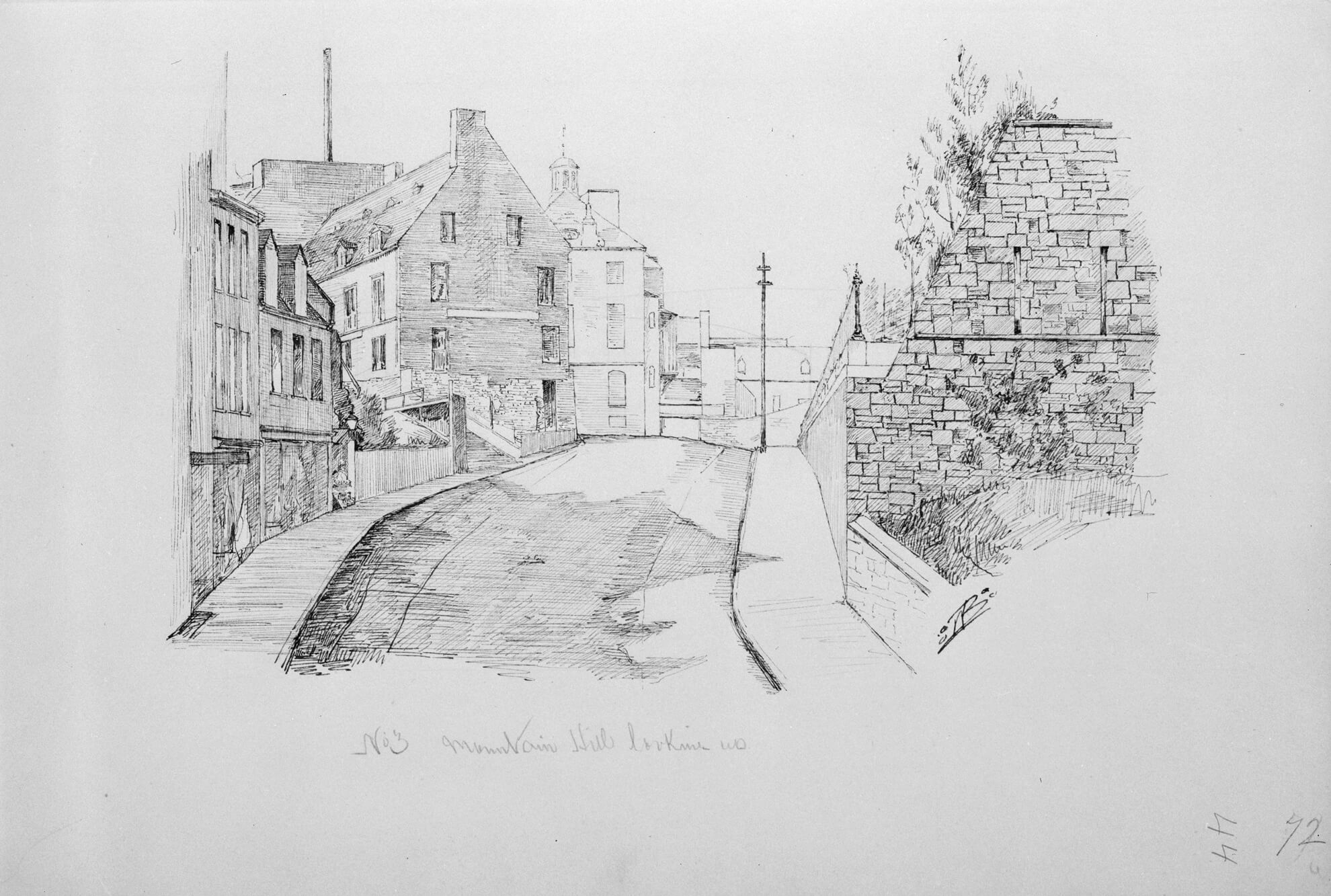 Mountain Hill Looking Up is one of a series of drawings of historic buildings and fortifications that Brymner made during a visit to Quebec City in September 1876, when he was only twenty. The viewer is positioned in the middle of a road, with fortifications on the right and a row of houses jammed together on the left. This drawing is one of the earliest of Brymner's surviving works and reveals his initial training as an architect and his interest in representing complex historic sites.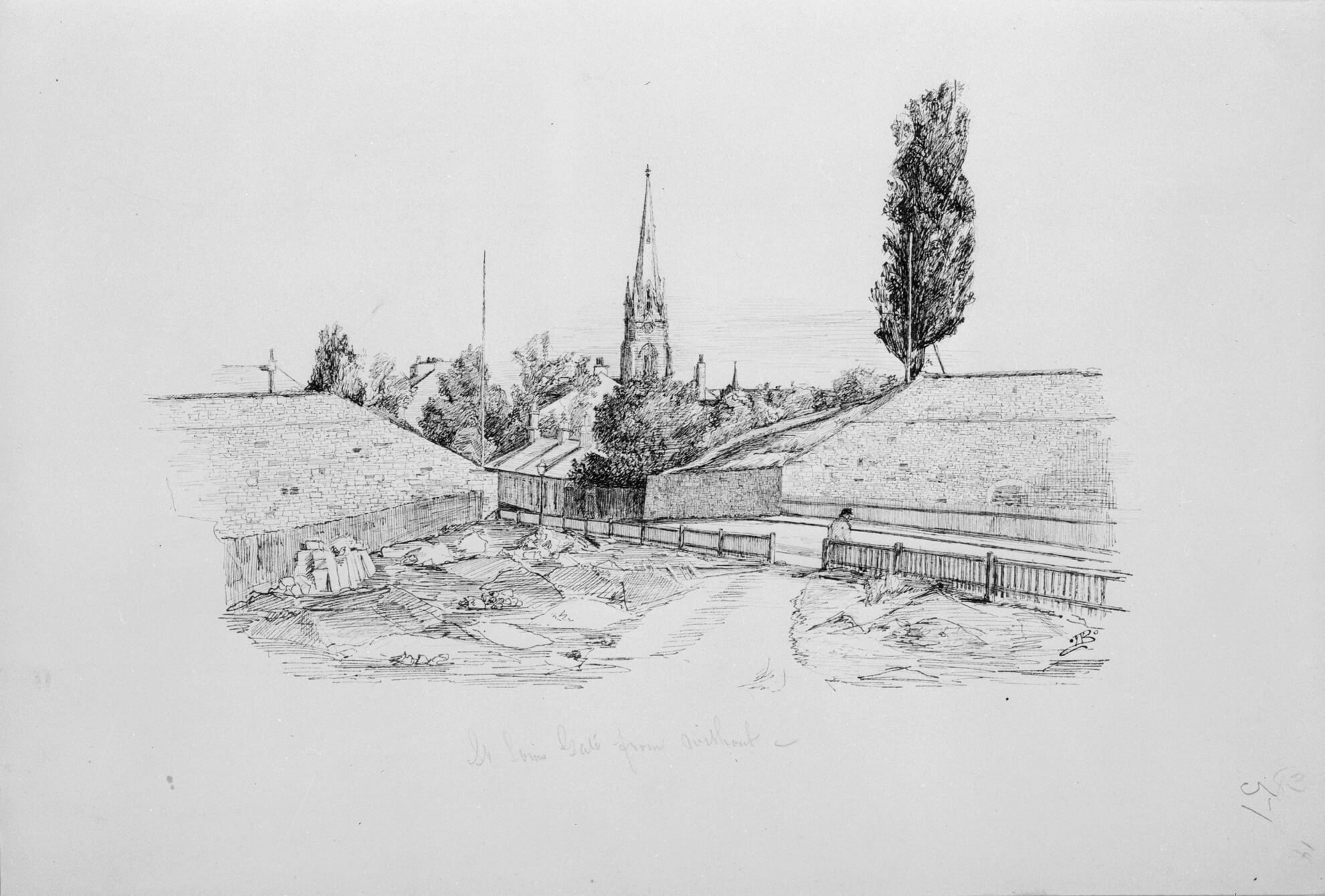 Brymner was still considering pursuing a career as an architect when he created this drawing and others of Quebec City. It is possible that he made the work at the request of the Office of Public Works, where he had been employed.  The surviving drawings include images of gunnery batteries and fortifications, St. Louis Gate, Notre Dame Church, Palace Hill, Hope Hill, and Mountain Hill. The series demonstrates Brymner's commitment to mastering the ability to represent urban space.
In Mountain Hill Looking Up, the planes of the houses and the walls are rigidly drawn with straight lines. Brymner's strategy here was not necessarily to depict a harmonious scene—the buildings in the distance are barely sketched, as if they are placeholders rather than forms—but to capture the solid masses of the structures and the textures of the walls, and particularly the dense pattern of the stone in the fortifications. Yet this is not a purely technical drawing, either: Brymner has included trees and shadows on the street, as if to invite the viewer into the space. A similar balance between buildings and setting is apparent in another of his works from this series, St. Louis Gate from Without, 1876. Although in that drawing Brymner's principal focus is the fortification walls, he has built up the background and foreground and added a figure.
Together, these works embody Brymner's architectural drawing at its most pictorial. Within a few years of creating them, however, Brymner would decide to train as an artist rather than an architect. Still, when he began his studies in Paris in 1878, he would continue sketching urban spaces.