Saint-Eustache, Quebec 1905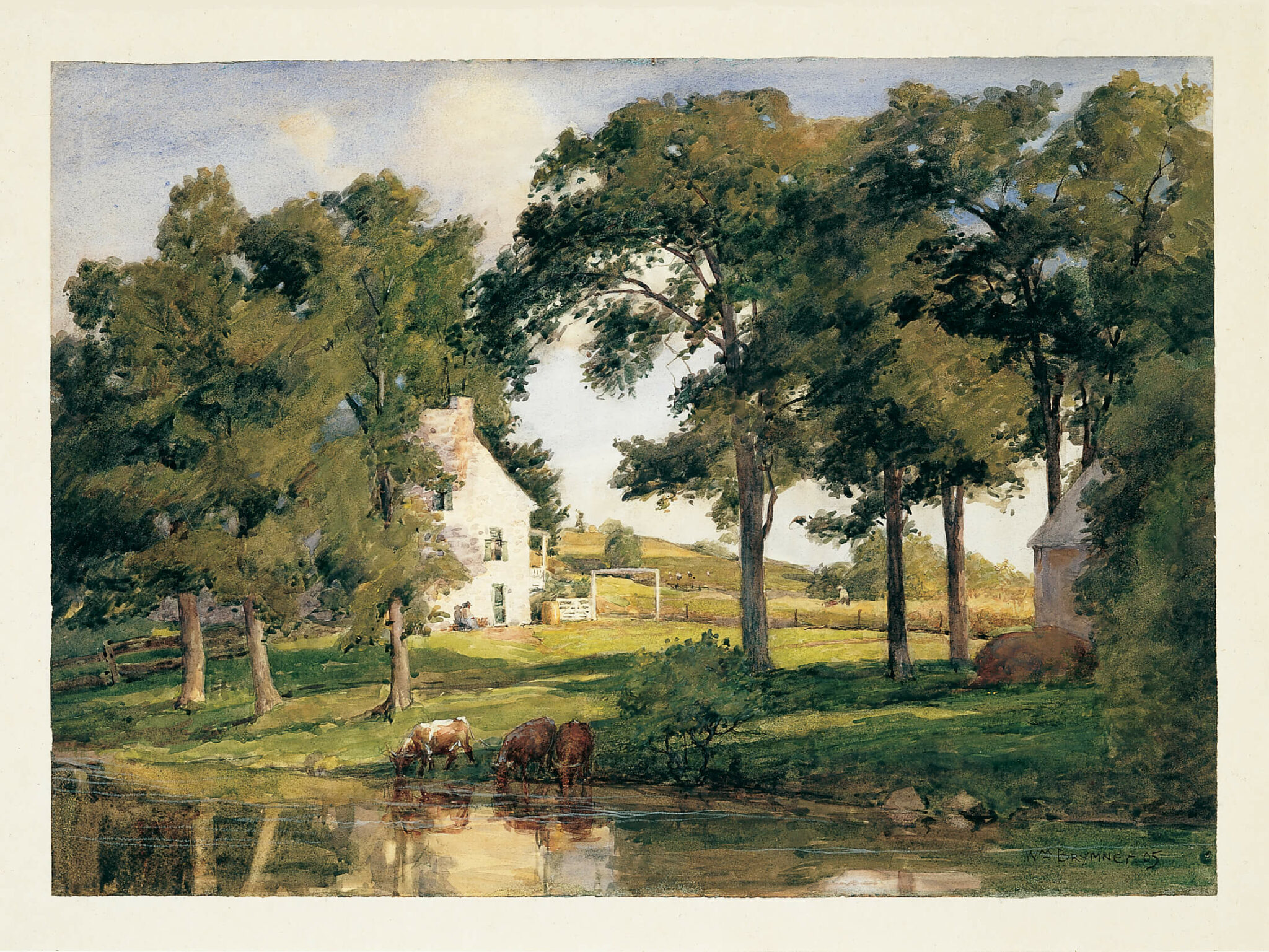 Saint-Eustache, Quebec depicts a local historic farmhouse dating from 1823, situated near the River du Chêne, framed by a group of trees.  Painted in watercolour, the work is notable for its deft use of a wide range of greens to represent subtle variations in foliage and light and shadows. The overall impression is that of a lush rural environment and a pastoral idyll. By the time he began working in Saint-Eustache, Brymner was known to be a talented and accomplished watercolour artist. In works such as this one, he demonstrates his confidence with the medium and his enthusiasm for landscape.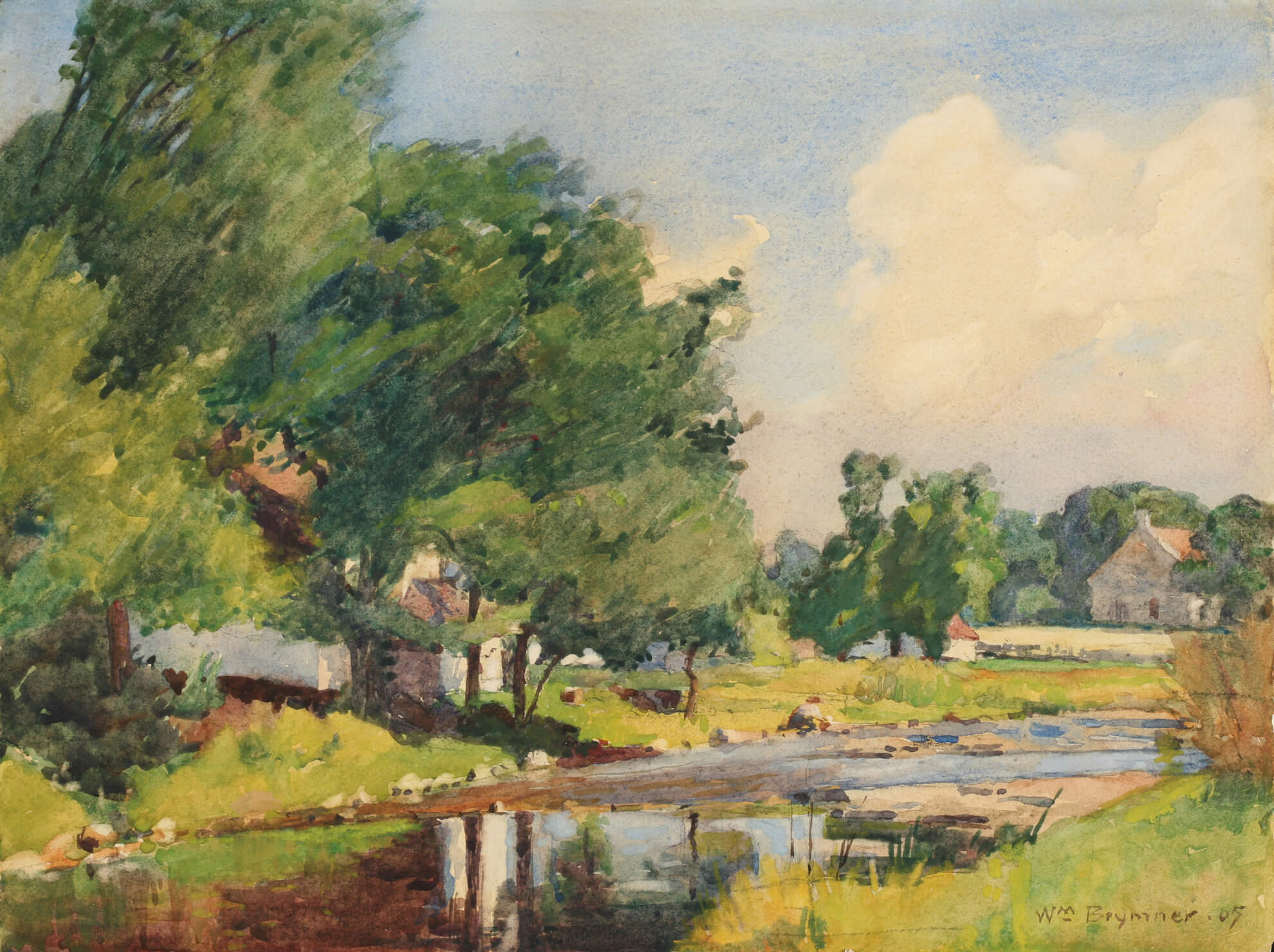 In the early 1900s Brymner painted several works at Saint-Eustache. He and Maurice Cullen (1866–1934), the artist with whom he shared his closest working relationship (they travelled together several times), had a studio there. Saint-Eustache was conveniently located close to Montreal, and Brymner valued his visits there. Although his surviving papers do not include an explanation of the attractions of Saint-Eustache, his works suggest that some of the appeal was that he could find rural subjects similar to those he had painted in the Lower Saint Lawrence. He also knew that rural subjects were popular in Canadian exhibitions and many artists were experimenting with the genre; for instance, in Ontario, Homer Watson (1855–1936) specialized in these scenes, though he was better known for oil paintings.
Brymner's works in Saint-Eustache often depicted similar landscape sites. Another watercolour he painted there, Summer, 1905, is, like Saint-Eustache, Quebec, organized around the river, though the two works show the river from different viewpoints. Both paintings contrast the grandeur of the trees with the farm buildings, and both show complex and delicate reflections in the water.
In December 1905, Brymner included his Saint-Eustache watercolours in a group exhibition, hoping to sell them—he knew there was a market for watercolour landscapes, be they depictions of Europe (which Brymner also painted) or Canadian scenes.  A work entitled Cool Shades, c.1905, attracted particular attention at the exhibition as "a charming bit of landscape at St. Eustache. The river in the foreground, with cattle drinking at the brink, the farmhouse and meadow beyond, the luxuriant foliage of the trees, and the intense warm blue of the sky—all are given with the happiest possible effect."  This description likely refers to Saint-Eustache, Quebec, but even if it does not, it is indicative of what critics admired in these watercolour landscapes.